The 25 Best Places For BBQ In Alabama
Alabama is known as the "Heart of Dixie," meaning that it's right in the heart of the United States' most charming, foodie-filled destinations: the South. As the beating, pumping "Heart of Dixie," Alabama is home to quite an interesting mix of cultures, especially culinary ones.
This means that that best BBQ in Alabama is oftentimes a mixture of the best BBQ in the South. From Carolina-style sauces to juicy, dripping brisket, you'll find it all and so much more in Alabama. You're going to want to sample the famous Alabama smoked chicken with white sauce. But, don't forget about the other all-wood smoked meats as well.
From Birmingham to Mobile and straight on through to Montgomery and everywhere in between, here's where you can indulge in the best BBQ in Alabama. You're going to want to put those eatin' pants on before you visit.
Best BBQ In Alabama, How do these rankings work?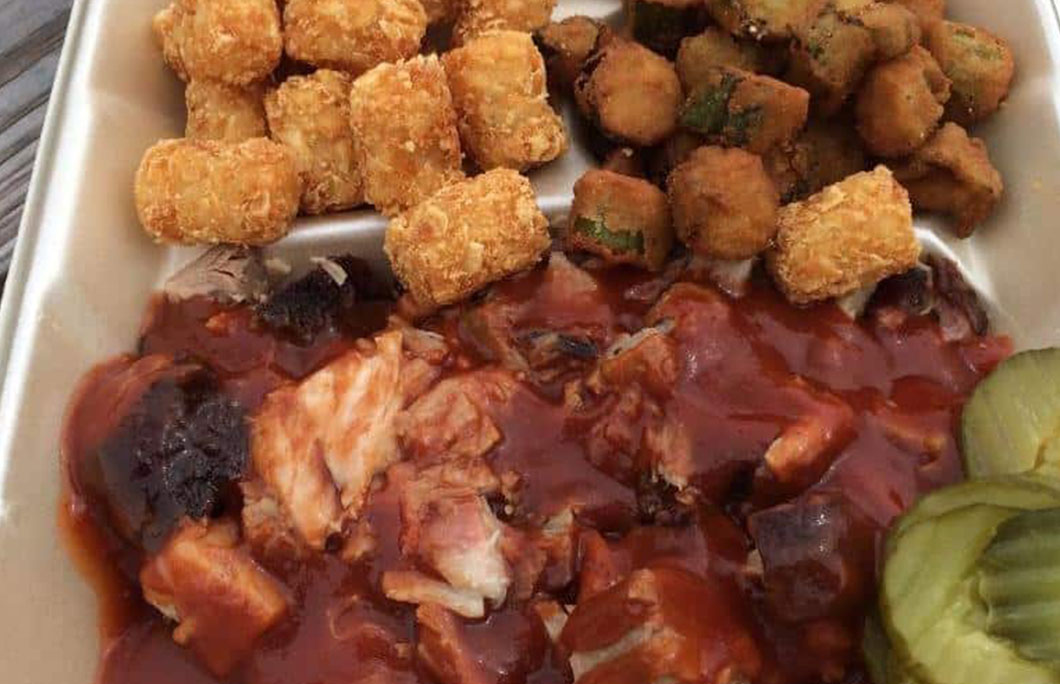 25th. Kendall's BBQ – Georgiana
Make your way down I-65 in Butler County and you'll encounter quite a few places where you can stop for some tasty Alabama BBQ. However, there's no place quite like Kendall's BBQ. Home to plates with a "howling good taste," this no-frills BBQ spot serves up everything from pork and chicken to tantalising ribs. If you're seriously on-the-go, definitely order a sandwich to take for the road.
---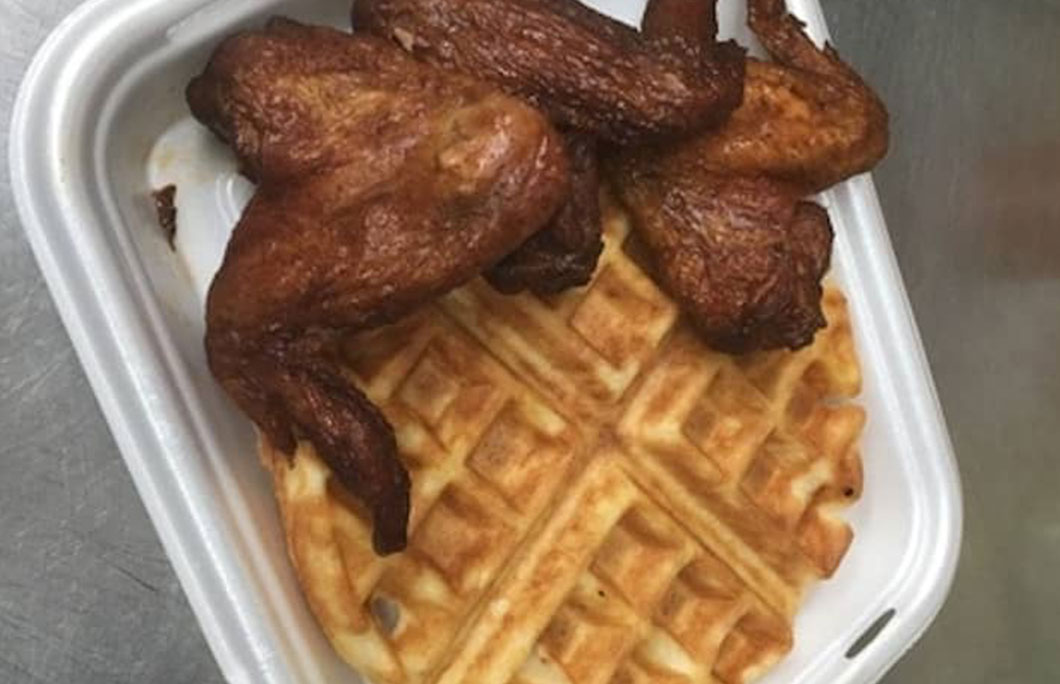 24th. Brooks Barbeque – Muscle Shoals
The BBQ here is so good that it's been inducted into the Alabama BBQ Hall of Fame. And, what's more, they serve up a delectable variety that'll soothe even the strongest of cravings. Their menu is full of original hickory-smoked pit barbecue ranging from wings and chicken to ribs and turkey. Definitely order a round of their smokey whole wings. They're served with a waffle, syrup, and lots of butter.
---
23rd. The Shack – Evergreen
Although The Shack is pretty famous locally for its crawfish, their BBQ plates are just as tasty. Settle in for your first taste of some smoked butt. If you're not from around here, it's a true foodie treat you definitely have to indulge in. Looking for something more traditional? Try the Big Pig sandwich or the Slaw Slammer. Order them with a side of baked beans and enjoy indulging in true Southern flavours.
---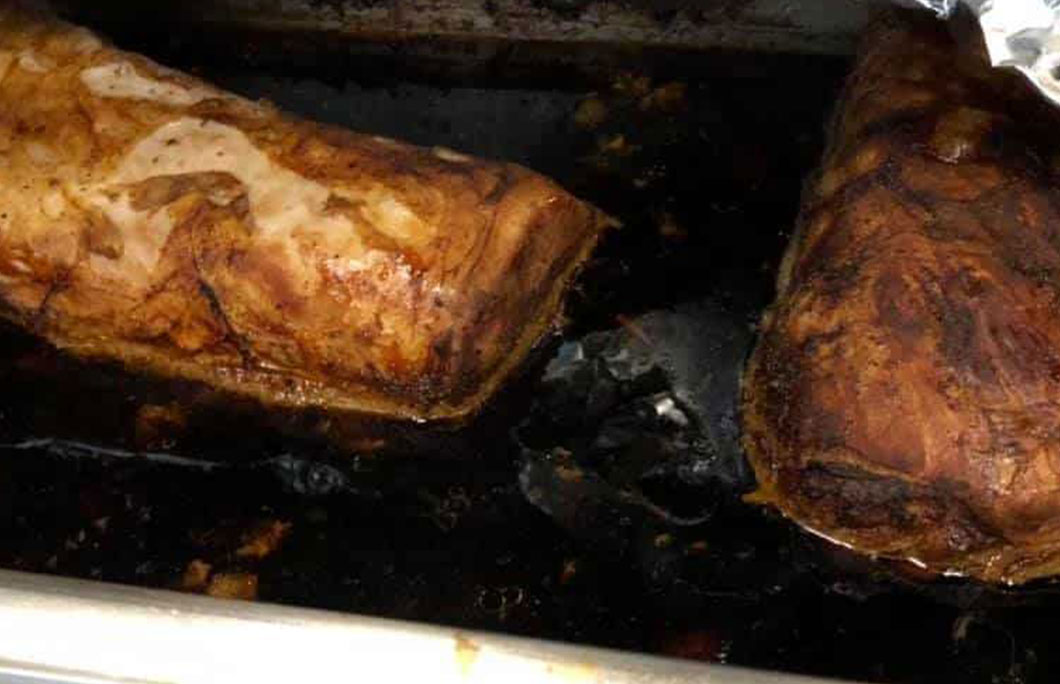 22nd. Buddy's BBQ – Talladega
Buddy's was once voted as having the best BBQ in Talladega, but we think their tantalising BBQ plates deserve more. It's some of the best BBQ in Alabama, in part due to the fact that they pair it with tasty sides. Their coleslaw is pretty legendary, but so is their fried okra. Order both and then load up on some of their other meaty dishes.
---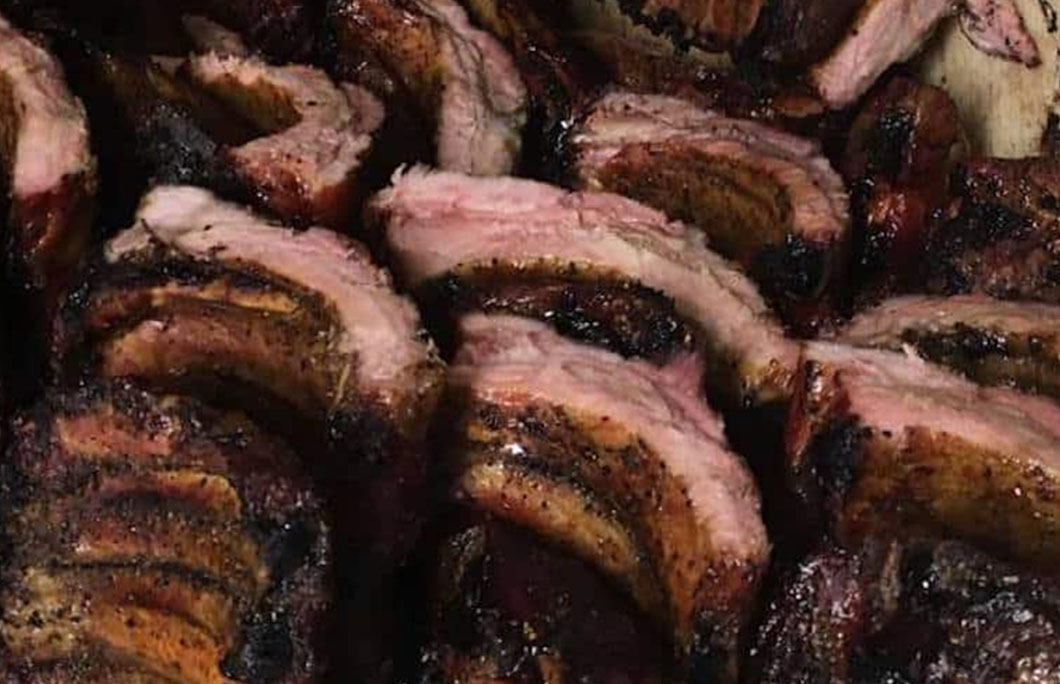 21st. Meat Boss – Mobile
They're not kidding about the name Meat Boss. They're all absolute bosses at smoking up some of the world's finest meats. And, they'll serve them all with some house-brand sauces and savour Southern sides to really round out the meal. If you're in the mood for something different, treat yourself to their Boston butt. And, ordering is simple. You just choose your meat, choose the bread, sauce it, then slap on some toppings and sides.
---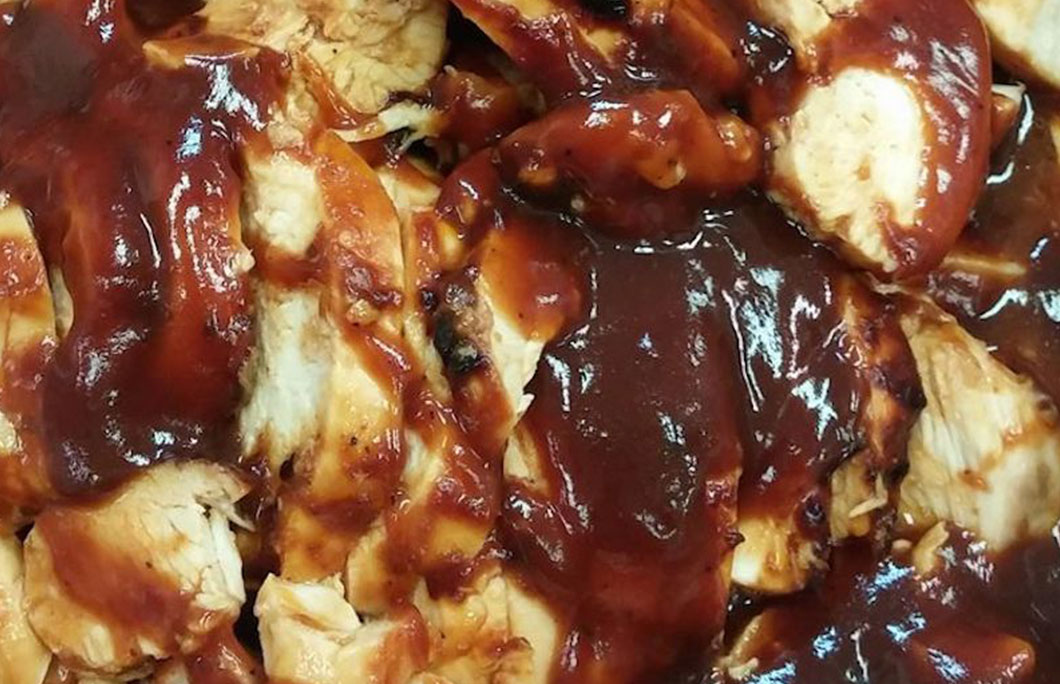 20th. Marie's BBQ House – Heflin
If you're about to cross the Georgia state line, don't do so without stopping off at Marie's BBQ House for true Alabama 'cue. Their St. Louis-style ribs are better than some you'll find even in St. Louis. And, their finely chopped pork and beef sandwiches will leave you wondering why you waited so long to try them in the first place. They're full-flavoured, juicy, and dripping with sauce.
---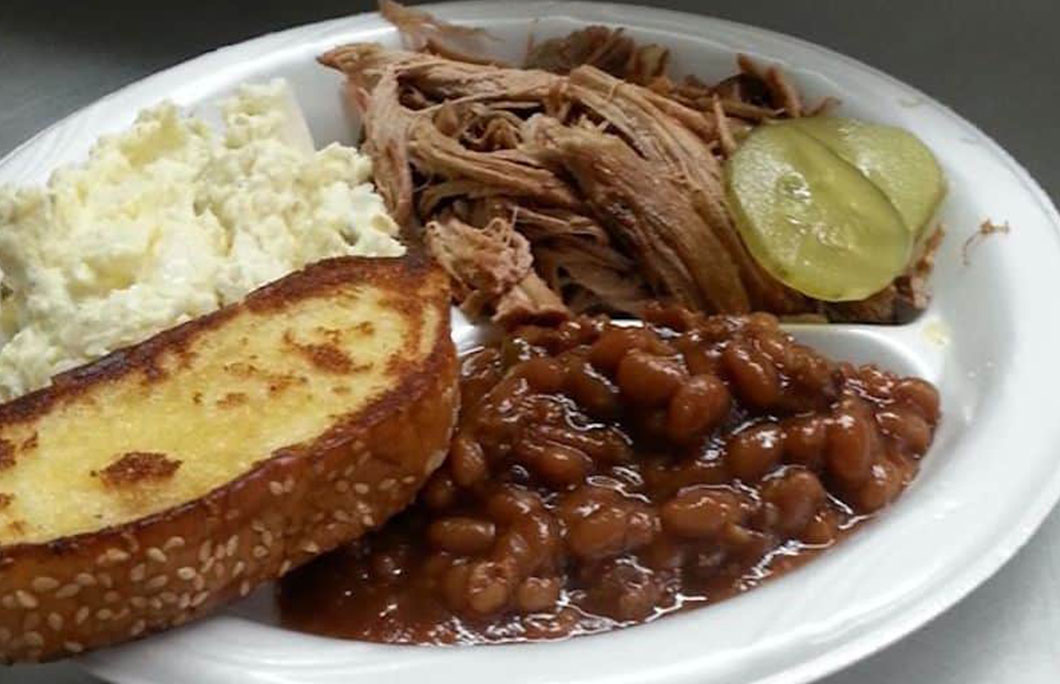 19th. The Hilltop Grill – Union Springs
It doesn't get much more local and authentic than dining at The Hilltop Grill. If you're after a true Alabama foodie experience, this is the place to go. It's been family-owned and operated since 1950, so dishes are full of traditional flavours. Check out the "nearly famous" pulled pork platter. It's made from scratch using a secret family recipe for their absolutely mouthwatering BBQ sauce.
---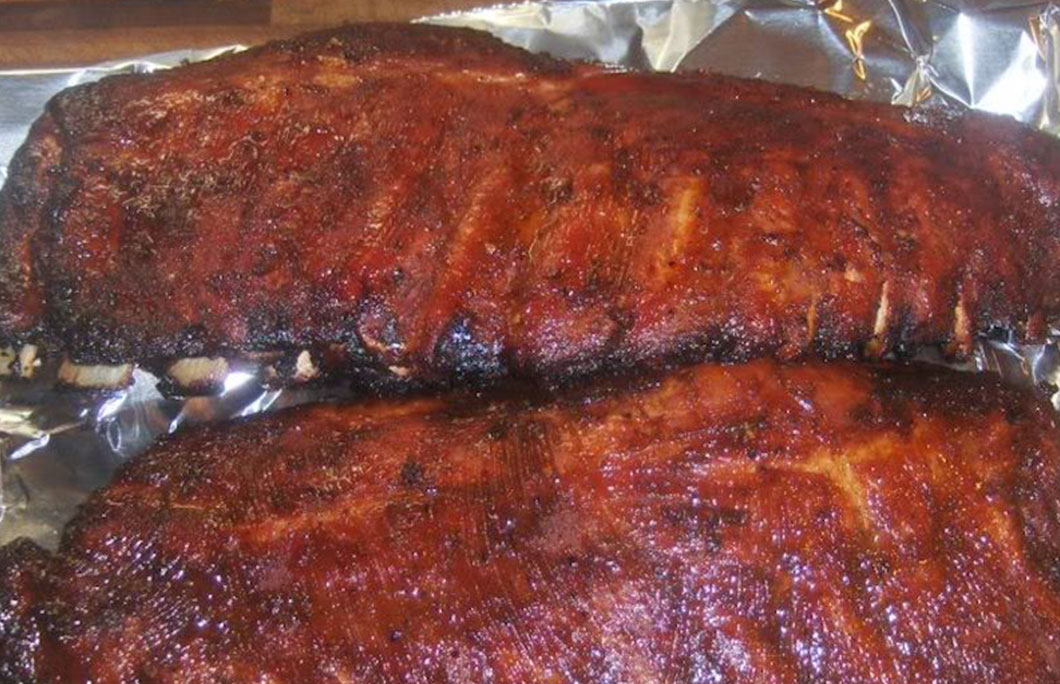 18th. Down South BBQ – Foley
Down South BBQ is a great option for travellers after something fast yet mind-blowingly tasty. This spot is more of a to-go place than a sit-down restaurant. In fact, they only do takeout and they're cash-only. However, it's a small price to pay in order to sample some of the finest wood-smoked meats in the state. Pork, brisket, chicken, and more are all on the menu here.
---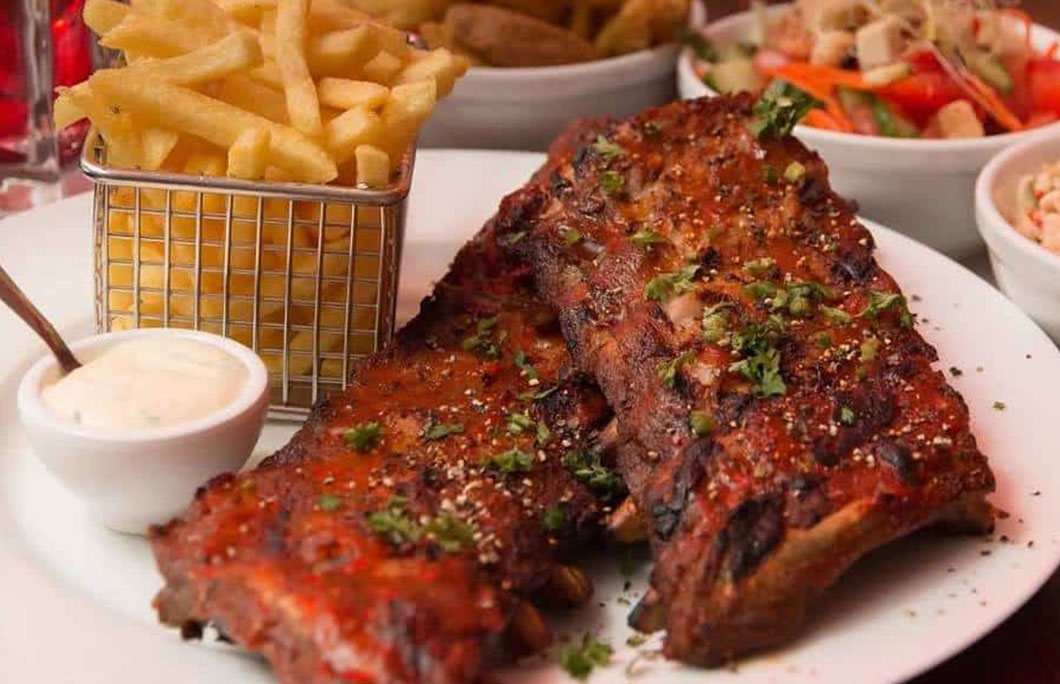 17th. Camp 31 BBQ – Brewton
Head on over to this old general store to indulge in some of the best ribs in Alabama. Really, the ribs here are world-class. The competitive barbecue team here has earned awards at contests all over the United States and Canada. You can order both St. Louis-style and baby back ribs and choose to devour them with any one of the spot's seven special sauces. Definitely try them all; you won't regret it.
---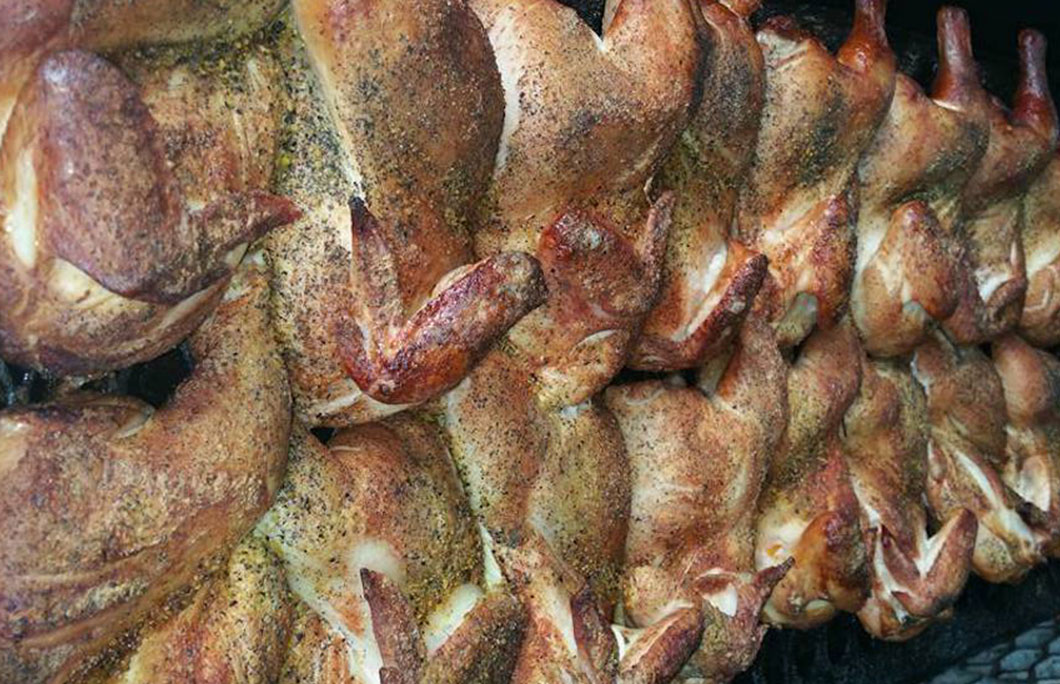 16th. Jim's Hwy 82 BBQ – Billingsley
Numerous locals claim that this spot is home to the best pulled pork sandwich in the world. And, while we can't speak for the whole world, we can be pretty sure that they serve some of the best BBQ in Alabama at this tiny roadside diner. Their smoked chicken wings are also pretty fantastic, as is their mouthwatering butterscotch pie. In short, it's a place where you can indulge in true Southern flavours.
---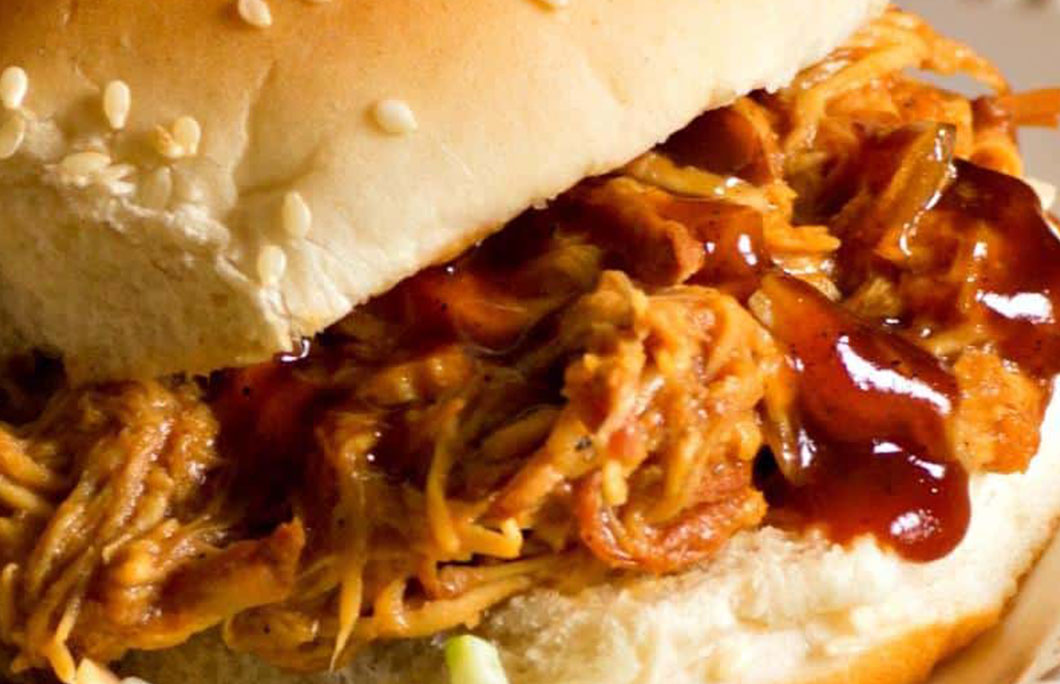 15th. Top Hat Barbecue – Blount Springs
Top Hat Barbecue has roots all that ways back to the 1970s, and their tried and true traditions shine through in everything they smoke here. The pitmaster knows exactly what he's doing, and the superb attention to detail yields some of the finest BBQ in the state. Locals love this spot, and so do we. Order a BBQ pork plate with a side of some fried okra and let your tastebuds enjoy the journey they're about to go on.
---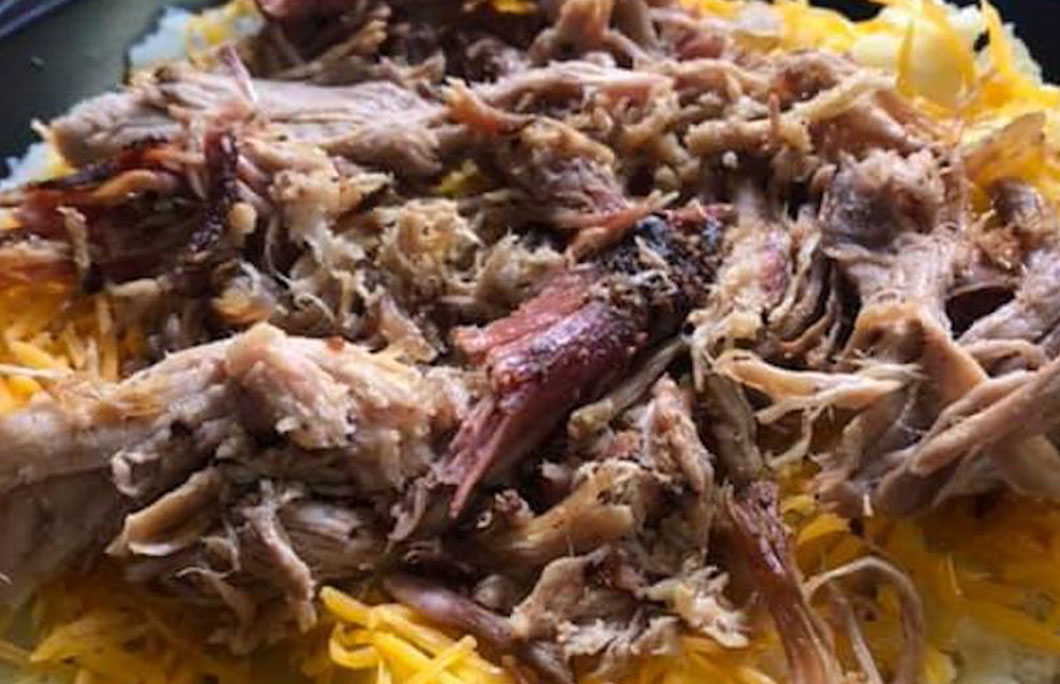 14th. Young House BBQ – Lineville
You've heard of a baked potato, but Young House BBQ likes to take things to a whole new level with their BBQ Potato. A warm, tender potato is loaded up with your choice of pulled pork or smoked turkey before being absolutely covered in butter and cheese. Lather on any sauce you'd like or eat it plain, it doesn't matter, it's going to absolutely rock your world.
---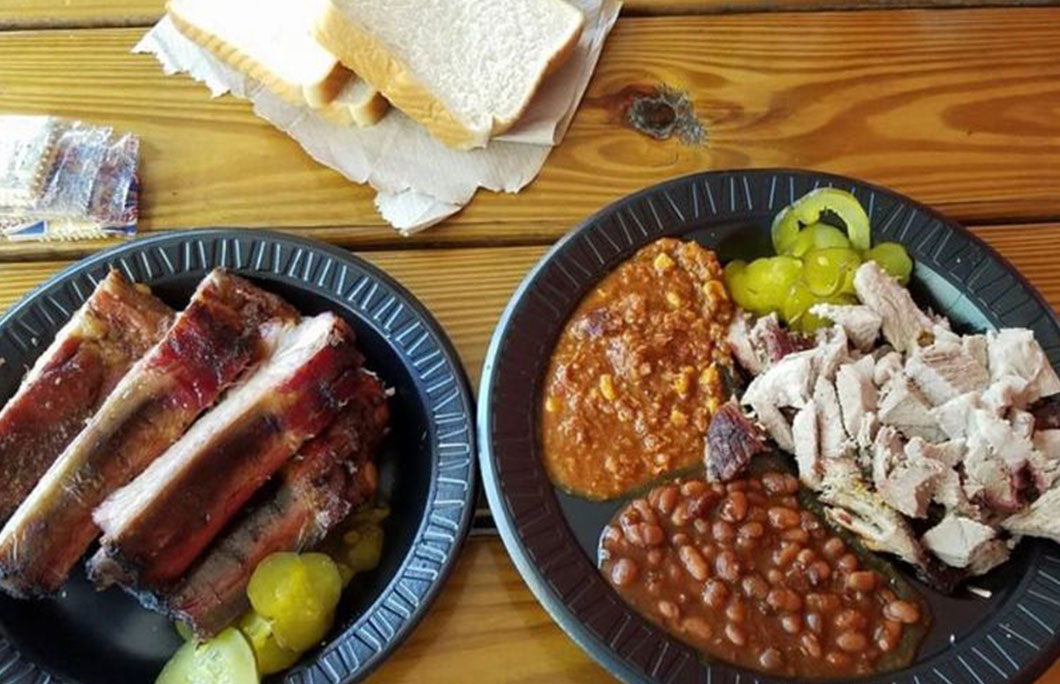 13th. Phil's BBQ – Eufaula
The slogan here is "we have the best butts in Alabama." And, truly, they do. Phil's BBQ is famous near and far for its incredibly delicious smoked butts. But, their award-winning barbecue sauce just makes everything even better. If you're not a fan of butts of the BBQ variety, be sure to check out their equally delicious chopped pork sandwich. It's made with only the finest ingredients and lots of love and care.
---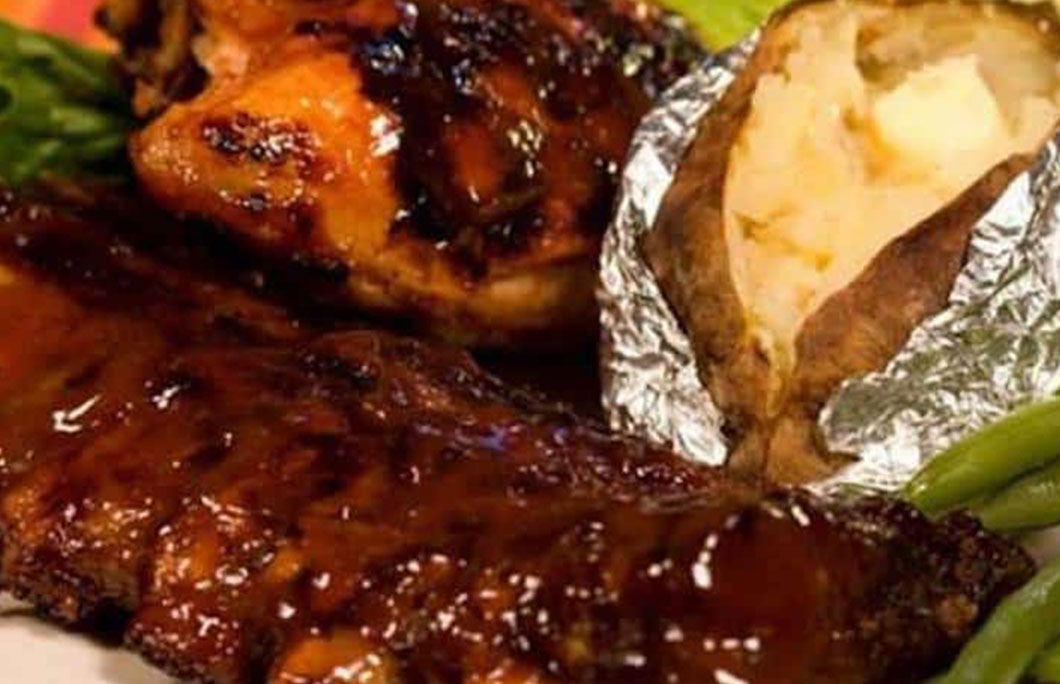 12th. L.A. Barbeque – Summerdale
Although located in Lower Alabama, which is traditionally dominated by coastal cuisine personified by local seafood, L.A. Barbeque serves up some of the best in the state. Their smoked chicken is a must-try and the ribs are absolutely drool-worthy. The best part? They've got their own special sauces to pour all over whatever you order. From sweet to tangy and explosively hot, they've got a flavour for everybody.
---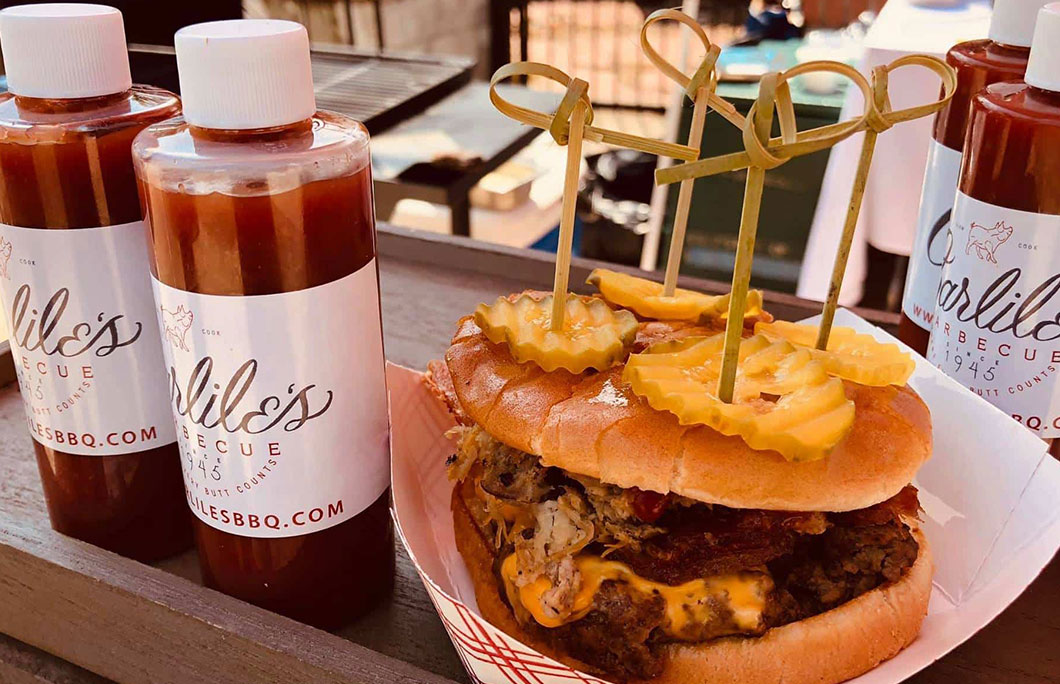 11th. Carlile's BBQ – Birmingham
At Carlile's BBQ they take traditional recipes and mix them with modern ingredients and lots of flare to create award-winning barbecue. Not only are they well-known for their own special sauce, but they're pretty famous for loading up their sandwiches with lots of it and other tantalising flavours. Order any one of their delicious sandwiches or stick with a BBQ plate that's piled high with ribs, wings, or even smoked sausage. It's all so good.
---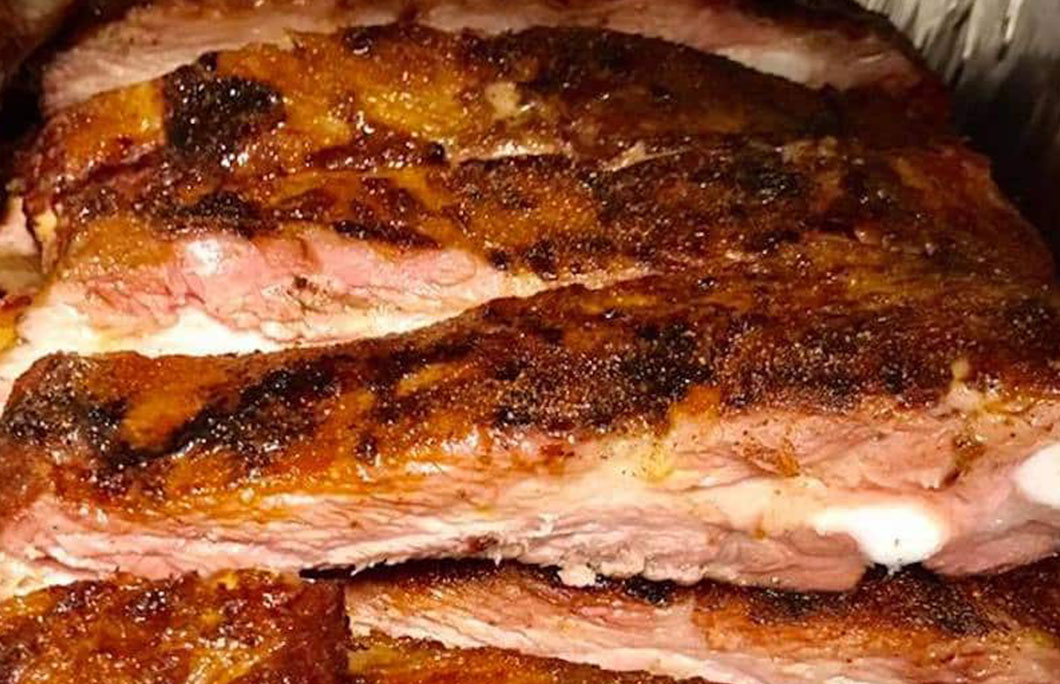 10th. Cooter Brown's Rib Shack – Jacksonville
This rib shack serves up dishes that earn a spot on any Alabama foodie bucket list. The secret to perfection lies in the fact that they're first dusted in a dry rub and then smoked for flavour. That's just the base, however. You can order them wet or dry, and honestly, we suggest sampling both. The sauces come mild or hot, and you'll have to try them both to see which suits you best.
---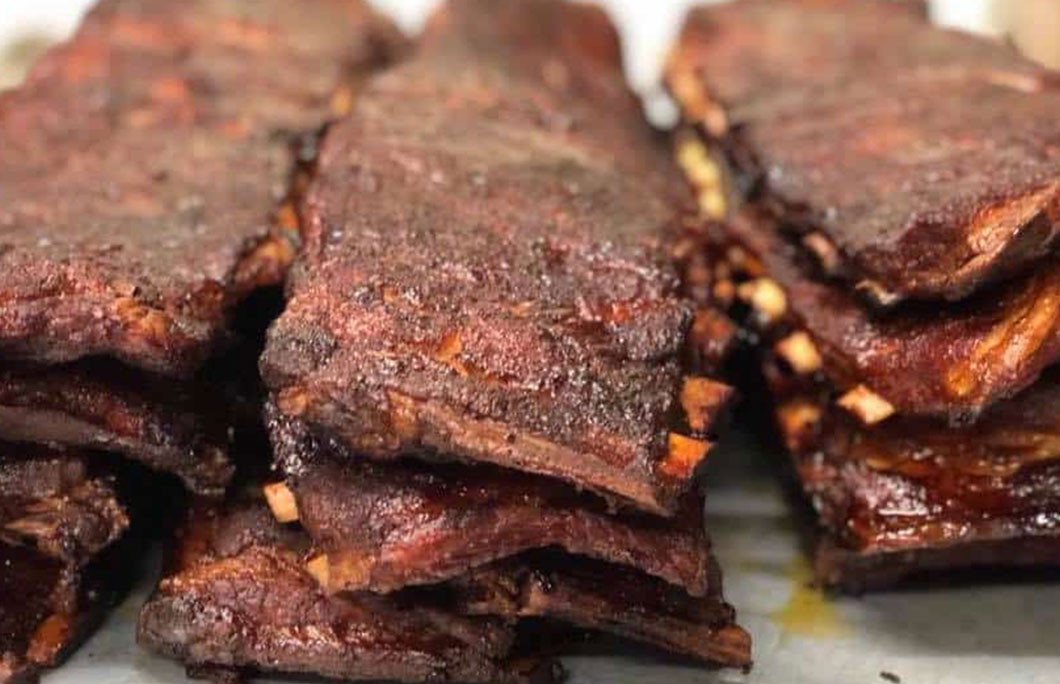 9th. Johnny's Bar-B-Q – Cullman
Johnny's has been serving some of the best BBQ in Alabama for over 70 years now. So, they've had plenty of time to perfect their recipes, which they've absolutely done. Their smoked chicken and white sauce deserve a spot in the foodie hall of fame. But, definitely don't pass up the chance to treat yourself to their pulled pork plate. It's built for the hungry; it comes with french fries, baked beans and coleslaw. Wow.
---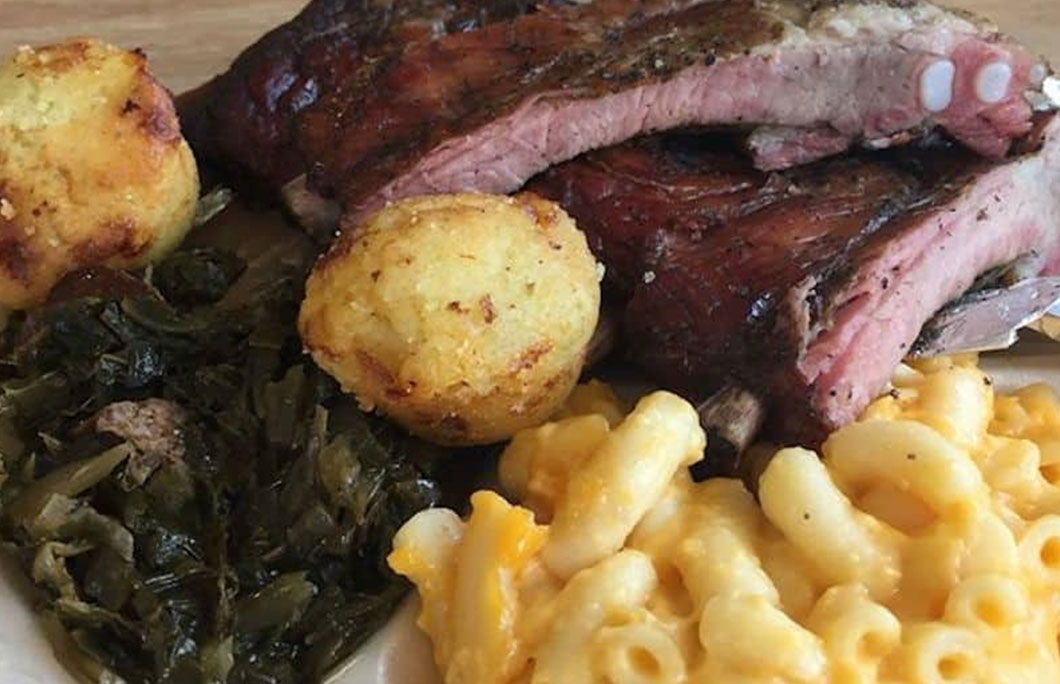 8th. Rusty's Bar-B-Q – Leeds
Rusty's was once ranked as having Alabama's best BBQ sandwich. And, sure, it's actually incredibly mouthwatering. But, so is everything else on their menu. The owner's got a background in fine dining, but just couldn't shake his hometown roots, and we're so happy about that. Their sandwich list extends to reach nearly down to the bottom of the menu, so head here hungry so you can try more than one.
---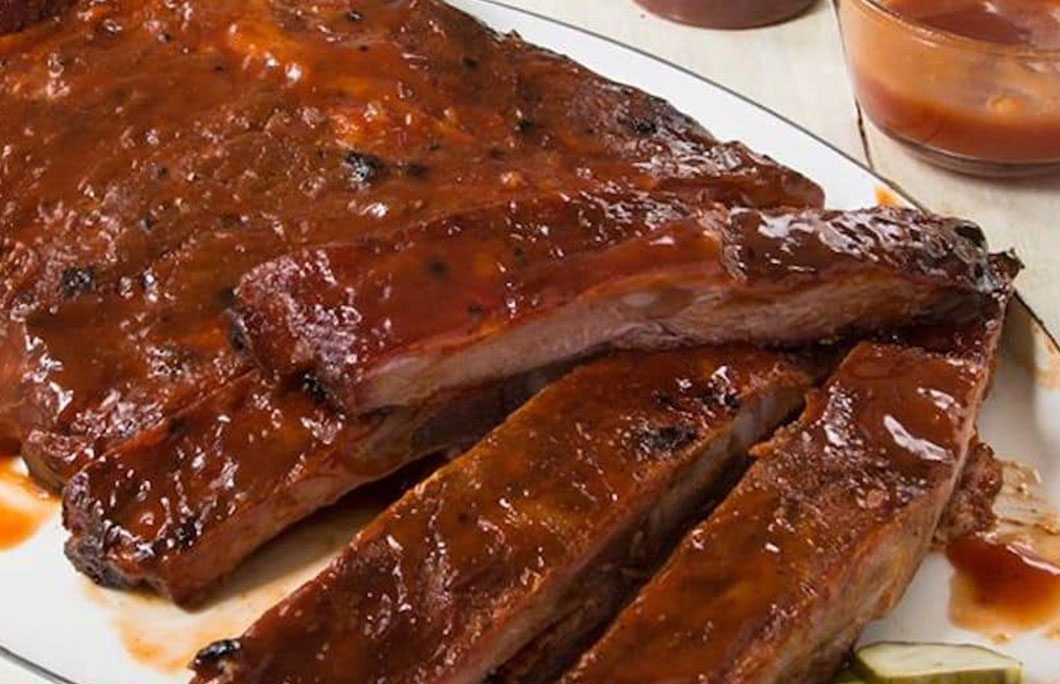 7th. Jim 'N Nick's BBQ – Tuscaloosa
There are a few locations of Jim 'N Nick's BBQ all throughout the Southern United States. However, the Tuscaloosa location is ideal for travellers interested in something tasty on their trip through the entire state of Alabama. They're particularly known for their fantastic biscuits, which you can devour as you work your way through their saucy ribs one by one.
---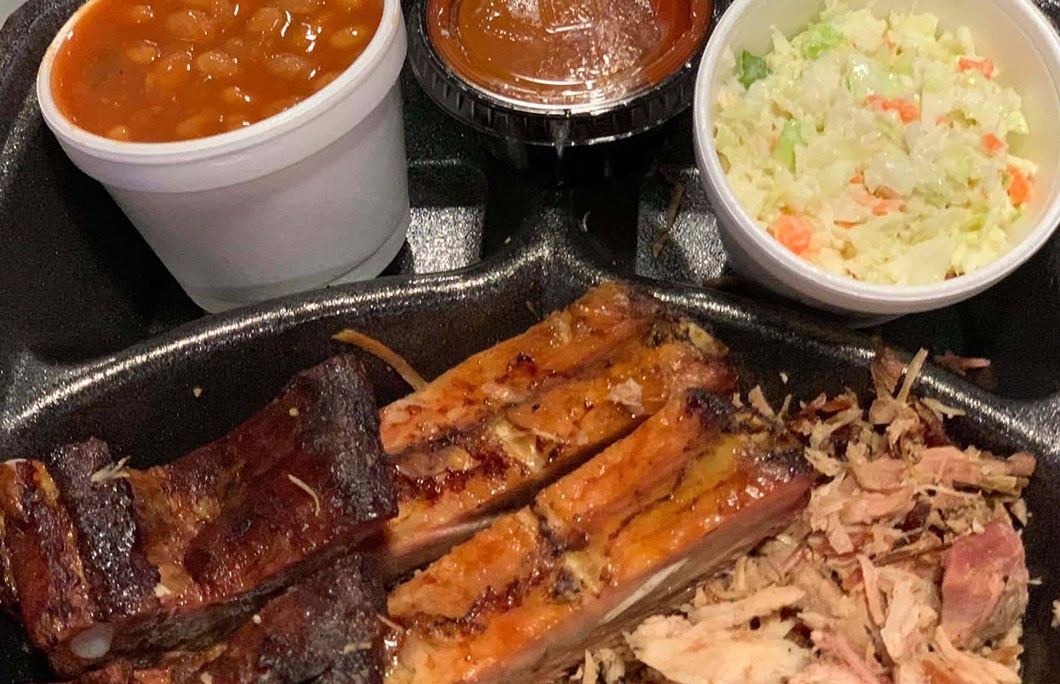 6th. Bob Sykes Bar-B-Q – Bessemer
Bob Sykes is nothing short of a local legend. This BBQ joint has been around since 1957 and they've been tempting the tastebuds of visitors ever since. Straight from the pit to the plate is how they serve their delicious, tender meats every single day here. But, it's not just about their fiery seasoned pit. It's about the fact that they have the absolute best BBQ sauce in Alabama. Yes, the best.
---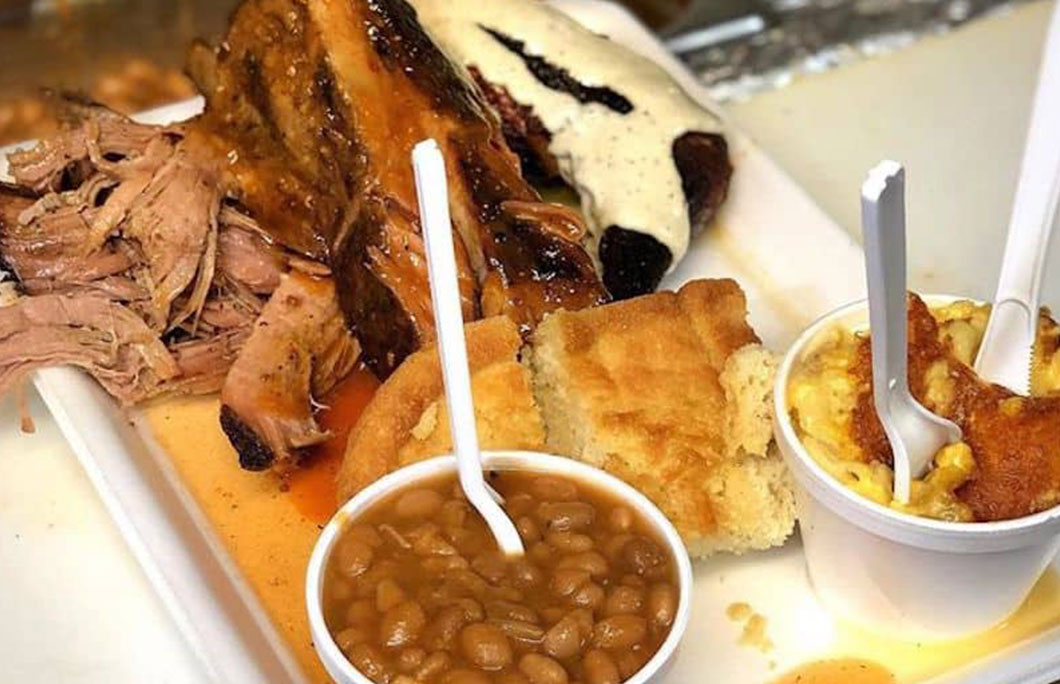 5th. Saw's BBQ – Birmingham
It's the delightful mix of meats that makes this place a top spot for guests. They'll smoke anything to perfection, including chicken, pork, and, of course, their world-famous ribs. Order them absolutely smothered in sauce and prepare to take your taste buds on a tantalising and tasty journey. But, leave room for a few bites of their classic Southern sides. They deserve just as much attention.
---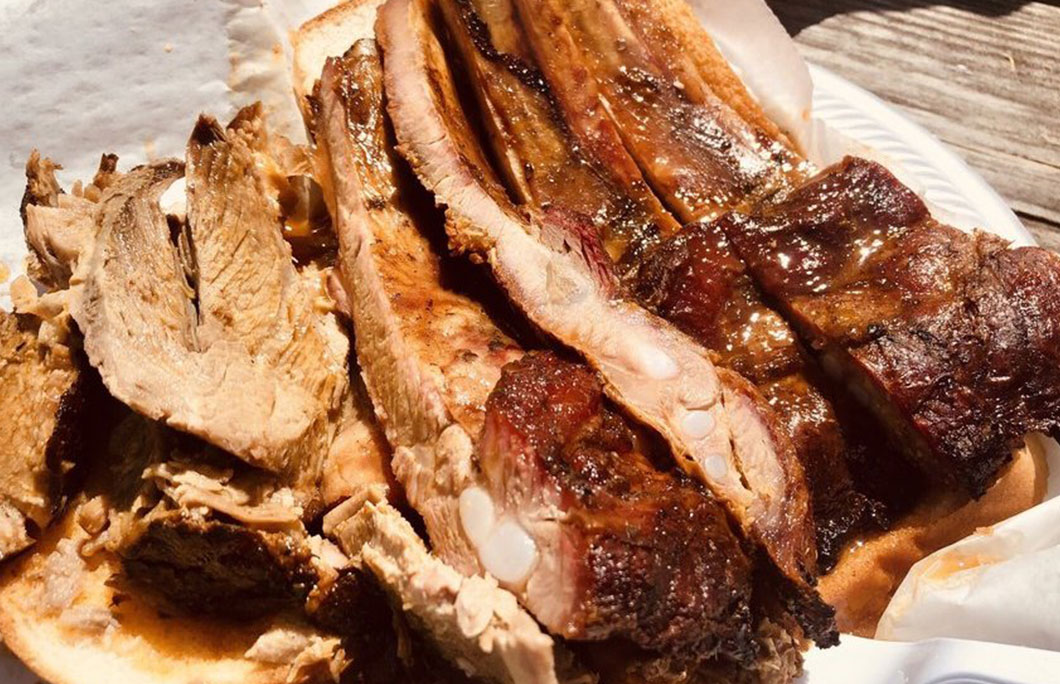 4th. Archibald's BBQ – Northport
Pit-cooked Alabama barbecue is what Archibald's does best. Here, you can order a slab of ribs that have been smoked over a bed of hot hickory. The restaurant itself oozes of authenticity, especially if you're visiting from out of state and are looking to enjoy a slice of true Alabama. We suggest starting with the Mixed Plate, which comes with sliced pork, ribs and white bread. It's the best way to take a tasty tour of all their fine flavours.
---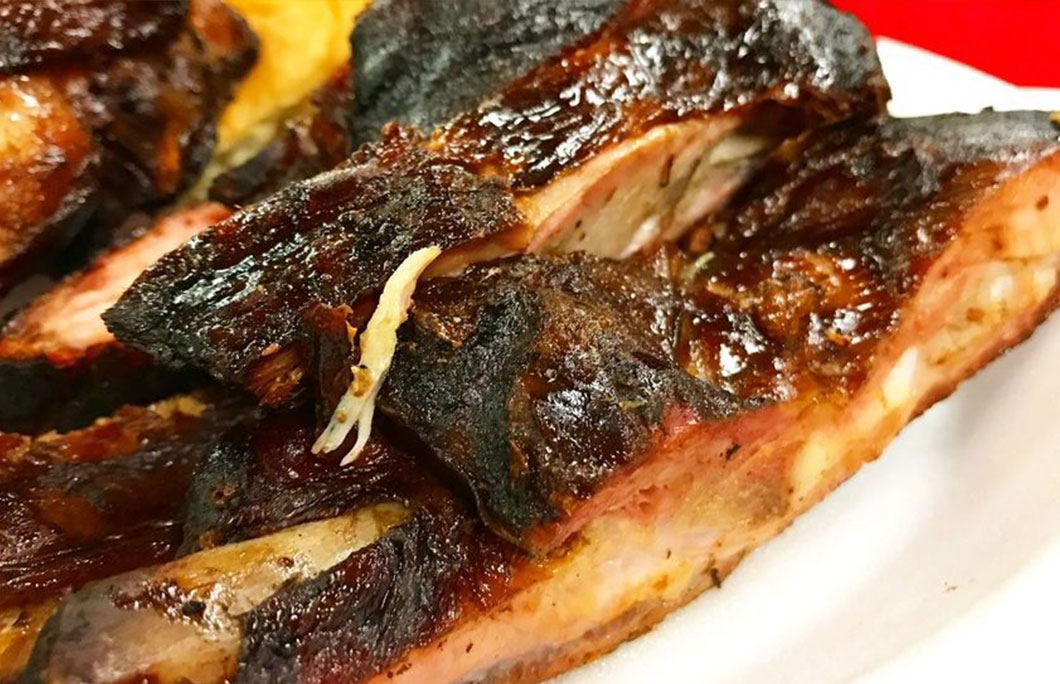 3rd. Miss Myra's Pit Bar B Q – Birmingham
Just the aroma of some Miss Myra's BBQ is enough to have you drooling in delight. You can smell this hickory-smoked barbecue from miles away. Follow the smell straight to the door and settle in to enjoy an array of unique flavours. Miss Myra's got her own special, creamy version of traditional Alabama white sauce that adds a wonderful flavour to the already perfectly smoked ribs, pulled pork, and chicken.
---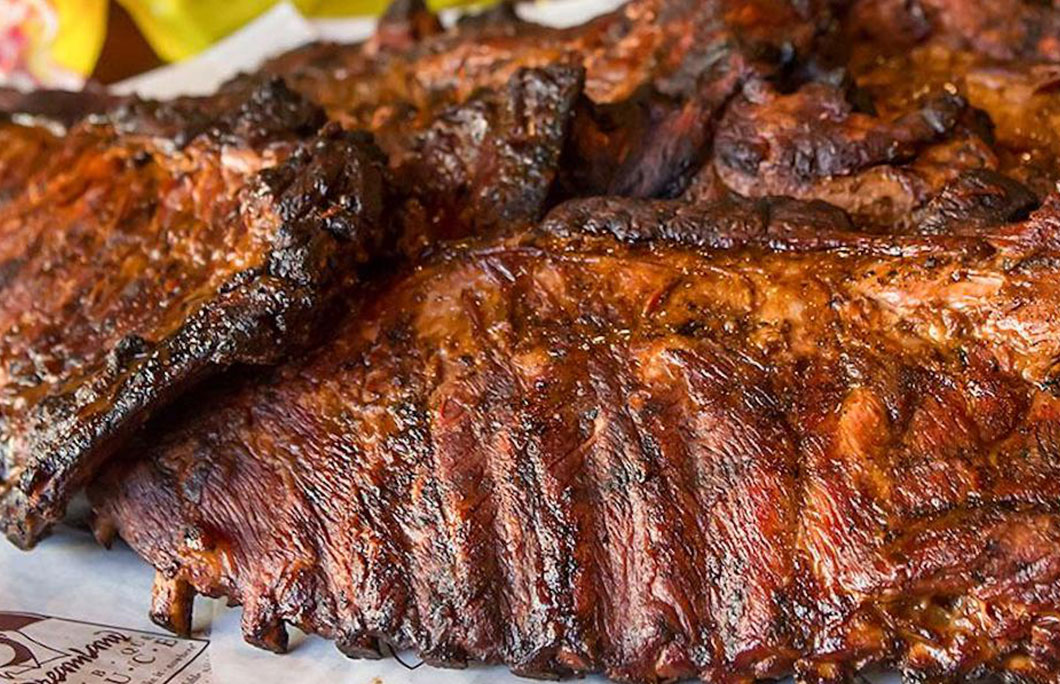 2nd. Dreamland BBQ – Tuscaloosa
With locations in Montgomery, Tuscaloosa, Mobile, Hunstville, and more, you're never too far from a delicious plate of heaven from Dreamland BBQ. Hickory-fired ribs are what this spot is known for, amongst many other delicious BBQ dishes that will have you dreaming of saucy goodness long after the last bite. For over 50 years, they've been grilling slabs to perfection and smothering them in a scrumptious sauce.
---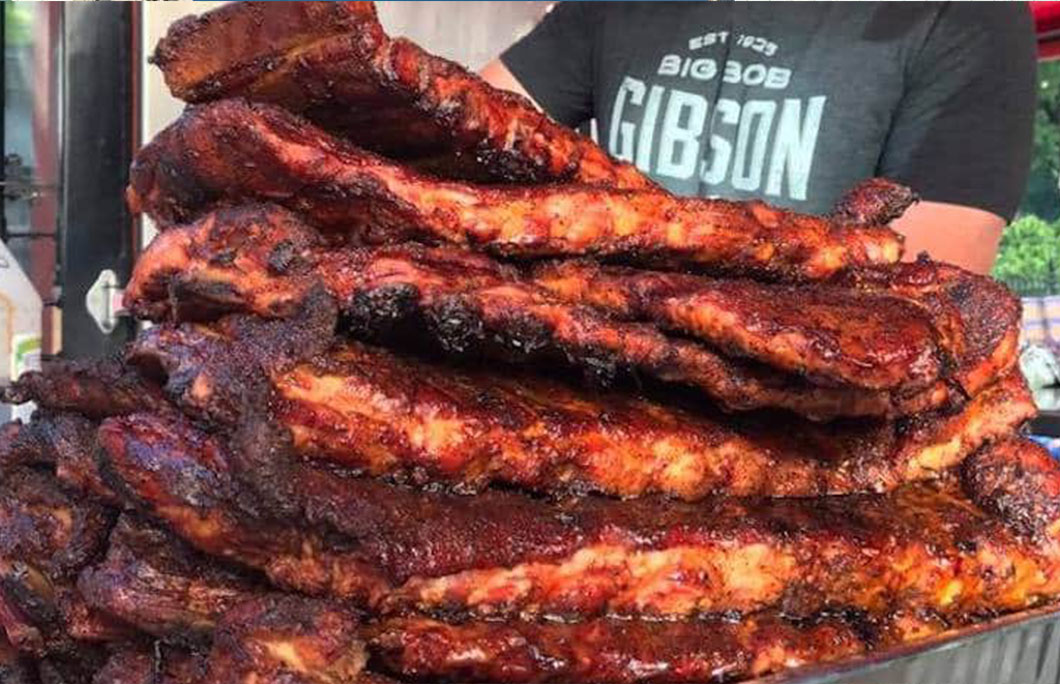 1st. Big Bob Gibson Bar-B-Que – Decatur
Once ranked as having one of the top four BBQ dishes in the entire country, Big Bob Gibson Bar-B-Que excels at hickory-smoked chicken. It's part of what earned them a No. 8 spot on our list of the Best Spots for BBQ in America. But, it's the Alabama white sauce that's got travellers from faraway places flocking just to figure out what it is. We'll give you a hint: it's delicious.
---