The 25 Best Burgers In Minnesota
There are some incredible burgers in the entire state of Minnesota So, we set out to find the 25 best for you to add to your foodie bucket list. Do be warned, though, that scrolling through these pictures is going to make your seriously hungry.
From classic cheeseburgers to massive buns loaded with toppings, there is something on this list for everybody. So, grab a friend, work up an appetite and forget about the diet for one day. It's time to check out the 25 best burgers in Minnesota.
Best Burgers in Minnesota, How do these rankings work?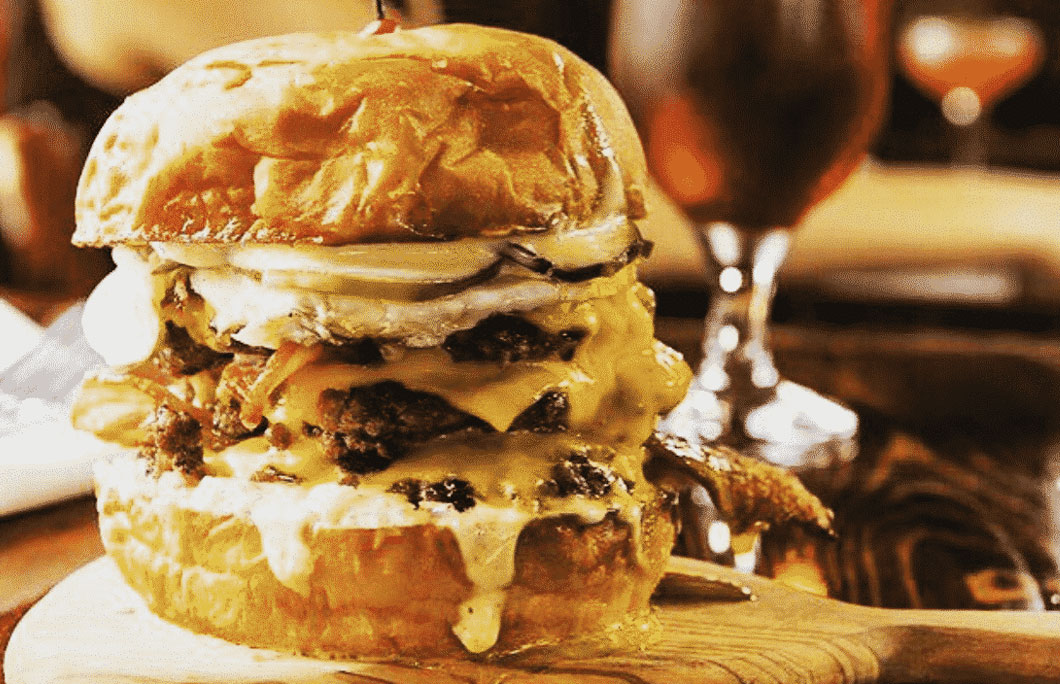 1. Lyn 65, Minneapolis
Opened in the summer of 2014, this is a modern bistro type restaurant (they call it a kitchen and bar) that has an absolutely buzzing room.
The burger itself is a work of art and perfectly formed. You'll find it nearly too pretty to eat but once you bite in and wash down with one of their delicious craft beers you'll instantly be hooked.
---
2. Red Cow, Minneapolis
You'll find some of the best burgers in Minnesota at the city's best gourmet burger shop – Red Cow. The burgers here are fresh and hand-pattied, and they pair well with the 36 different craft beers that the restaurant regularly rotates and serves.
---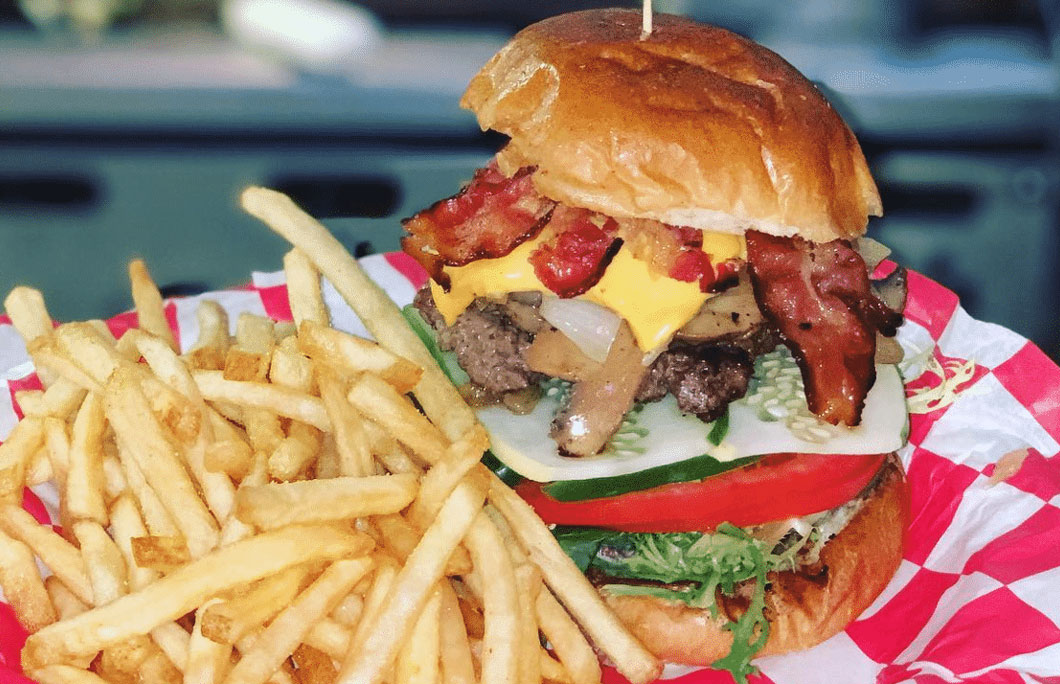 3. Kings Place, Hastings
This legendary and historic spot has a huge, mouthwatering range of over 80 burgers on the menu. Yep, you read that right! It might be tough to choose just one, so you've a great excuse to return. Our picks include the Ballpark (green peppers and onions, jalapeños, bourbon sauce and gouda) or the California Blue (blue cheese crumbles, lettuce, tomato, blue cheese dressing).
---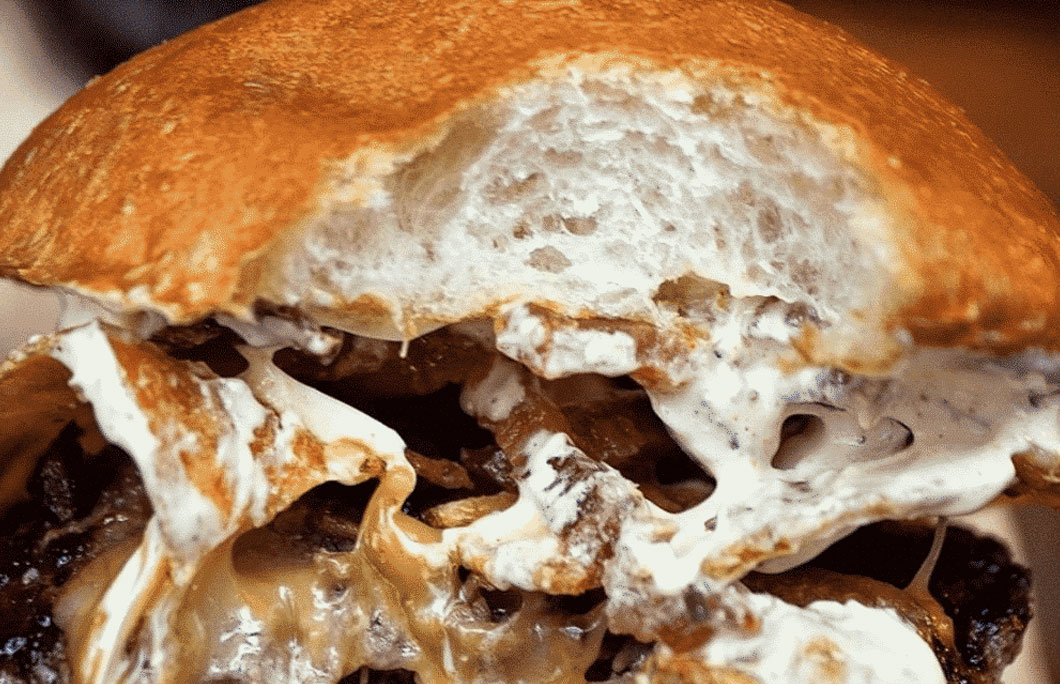 4. Blue Door Pub, Longfellow
They have four locations in the area and do a daily Happy Hour which is as good if not better than any in the state. Cheap booze and burgers? A great combo.
They have several burgers on the menu including occasional specials and they will all blow your mind in terms of flavours. Watch out for the blue cheese topped burger and their loaded fries if you want a real treat!
---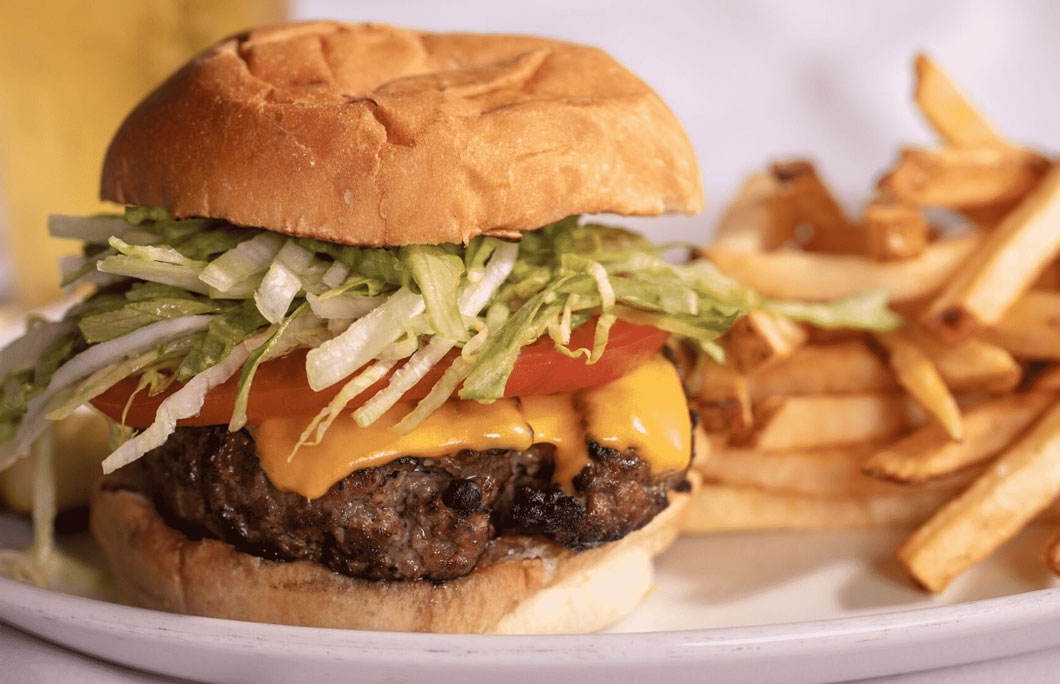 5. Gianni's Steakhouse, Wayzata
Over the years, Gianni's has earned a reputation for only serving USDA Prime beef. So you can be sure that their burgers are of the same excellent quality. It's a juicy blend of prime sirloin and brisket, with some tempting toppings you can add on. Think: spicy pickle, gruyere, goat cheese, avocado, a fried egg or – the holy grail – 2oz of foie gras.
---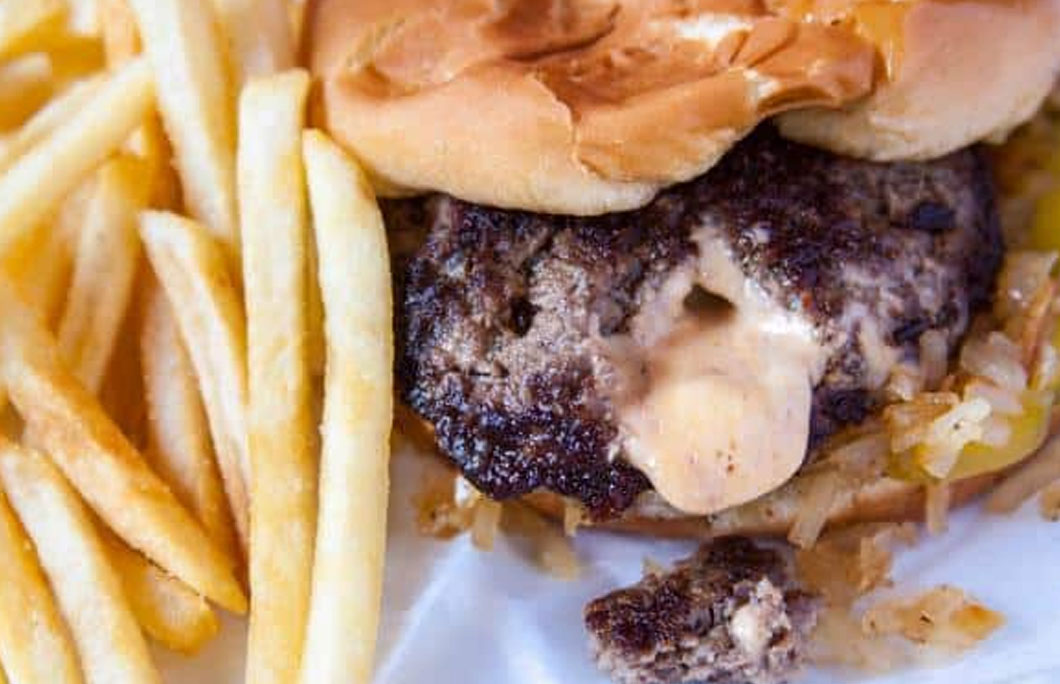 6. Matt's Bar, Minneapolis
This local landmark created the Jucy Lucy in 1954, when a local customer asked for two hamburger patties with a slice of cheese in the middle.
Each "Jucy Lucy" is carefully handmade with the freshest, high-quality beef and filled with the molten hot cheese you can only find here.
---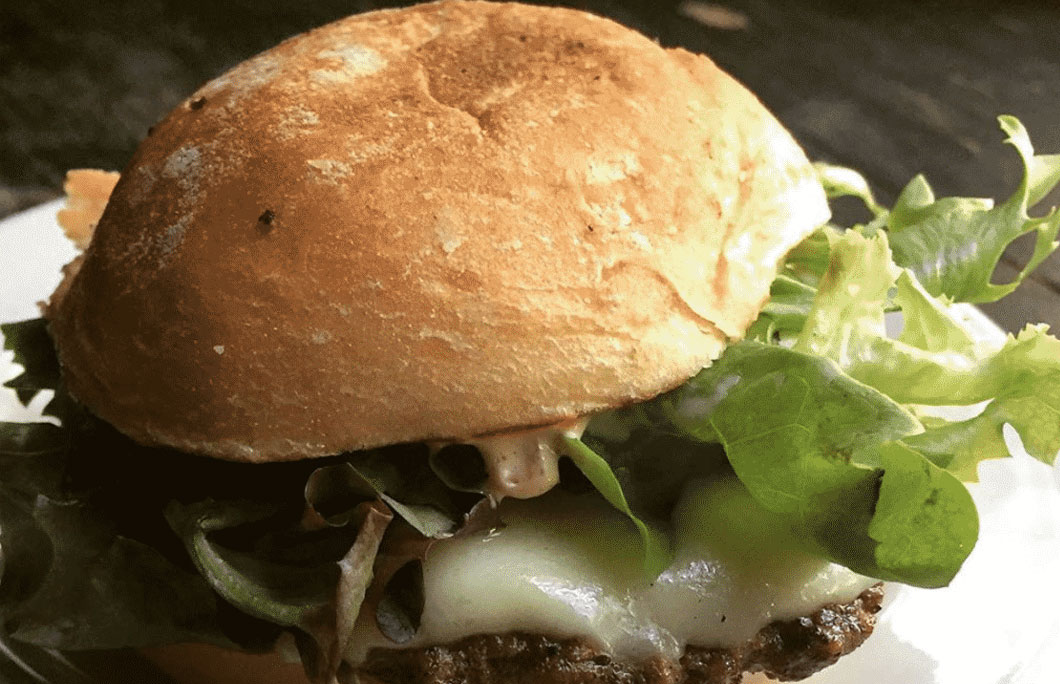 7. Amsterdam Bar & Hall, St Paul
This buzzing music venue and restaurant serves up a lot more than just good tunes – the burgers are the absolute bomb. Burgers are dripping with flavoursome juices in a soft floury bun, and you can throw on some gouda and bacon too.
It's a Dutch-style place, so expect excellent frites on the side.
---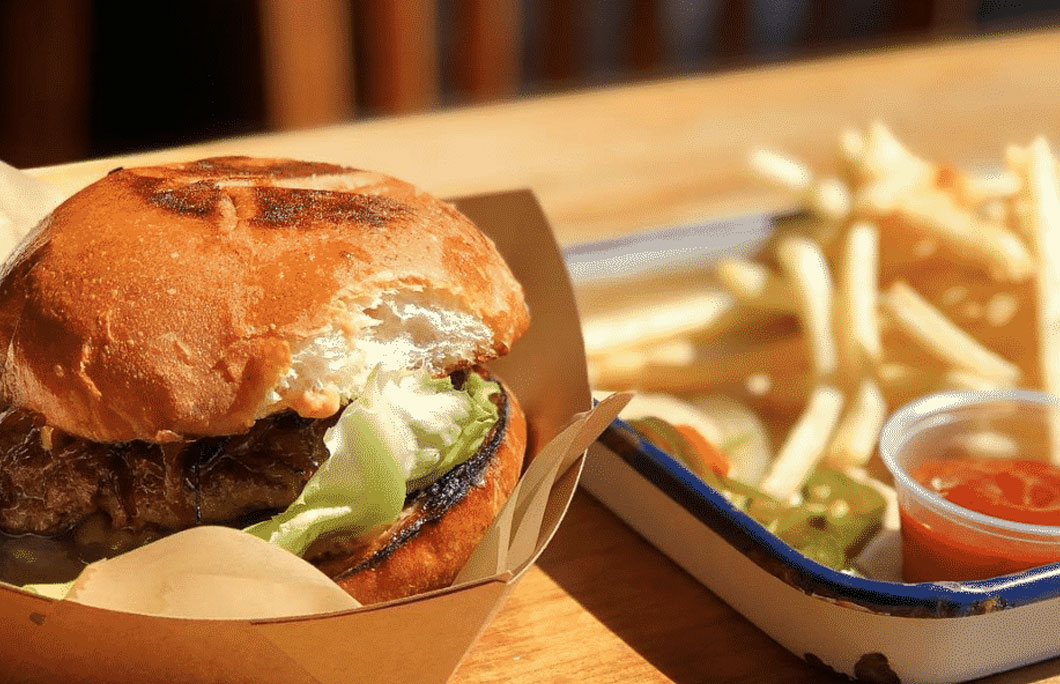 8. Lowry Hill Meats, Minneapolis
When you're looking for the best burgers in Minnesota, it helps to go straight to the source. Lowry Hill Meats is a full-service butcher shop, so they grind all their own beef to produce a world-class burger. It's a 4oz burger patty with house-made American cheese, caramelised onion, special sauce, lettuce and house-pickles on a brioche bun, with or without egg.
---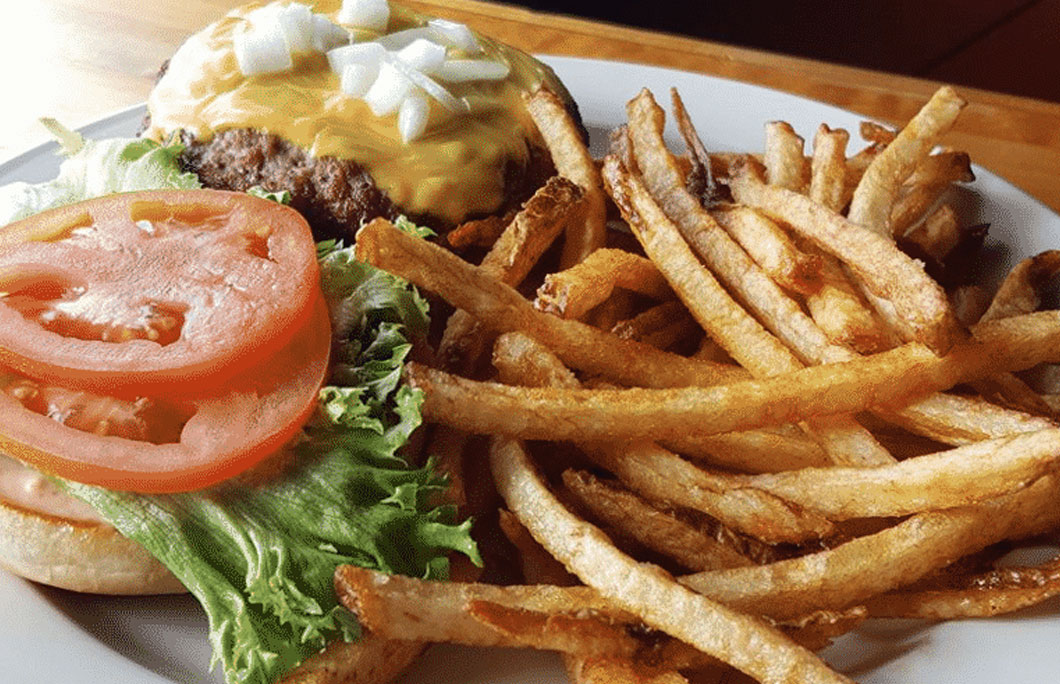 9. Dick's Bar & Grill, Hudson
Dick's bar is a quintessential small-town tavern with a long history behind it, as well as a great restaurant that serves all your favourites. Their burgers are big and juicy – just how we like them! Keep things simple with a classic cheeseburger or go wild with the Mega Cheese & Bacon: it's double the cheese and double the bacon! Topped with mozzarella, double cheddar cheese, and four slices of bacon.
---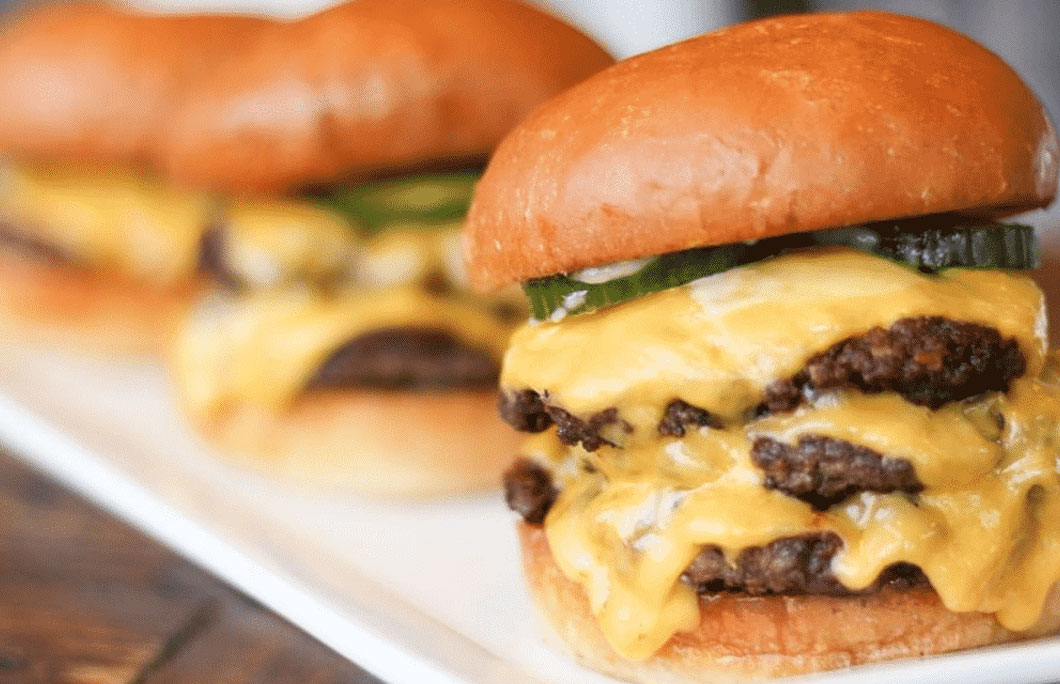 10. Revival, Minneapolis
Revival is famous for their smoked meats and really great beers. Their brisket, waffles and fried chicken are all world class, but take our advice and head straight for the burgers.
Double (or triple if you are feeling super hungry) patties, classic in style with melted cheese and pickles. Wash it down with one of their signature cocktails and you'll be leaving here with a massive smile on your face.
---
11. Gold Nugget Tavern & Grille, Minnetonka
This cosy tavern is home to one of the best burgers in the Twin Cities, so be sure to check it out. There's 14 different burgers to choose from, ranging from the classic to the creative. There's a special tator tot-stuffed Lucy burger with pepperjack, bacon, potato chips and bacon chive crema for a serious feast.
---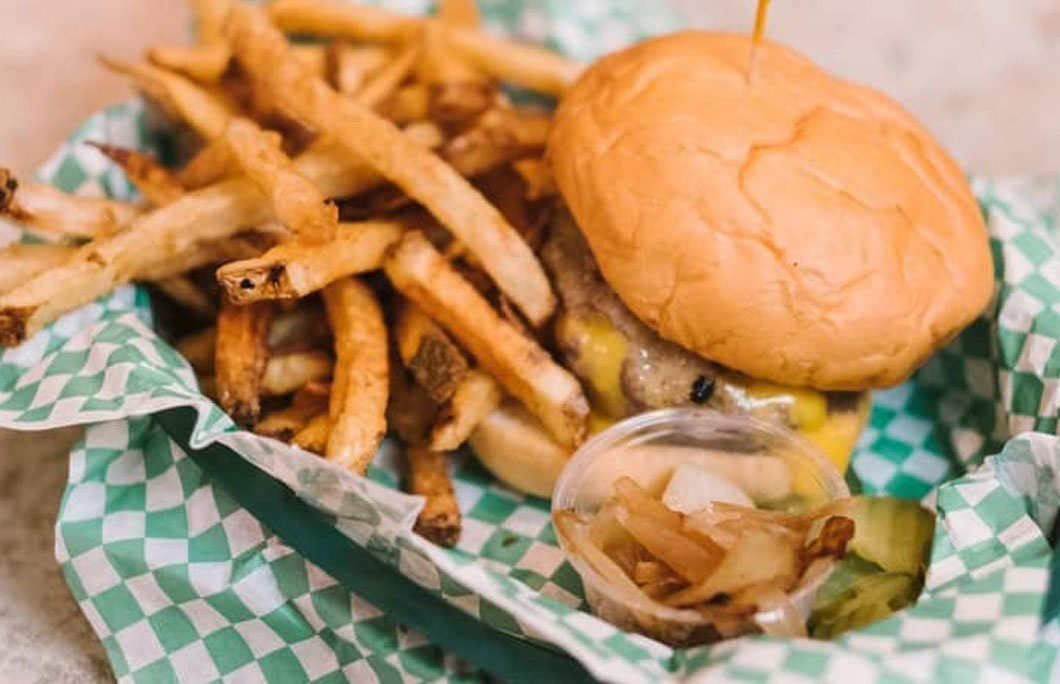 12. Casper and Runyon's Nook, St Paul
Walk anywhere in any major Midwest town and you'll encounter an Irish pub that serves great beer and, usually, delicious burgers. While it's not anything new, Casper and Runyon's Nook does it all especially well. Cold beer, great vibes, awesome burgers, and a menu you'll never get tired of – what's not to love?
---
13. Newt's, Rochester
Newt's has been a local tradition since 1980, serving up some of the tastiest burgers in Minnesota. Their fresh beef is hand pattied – big and thick – to retain the juices. Choose just how you like 'em grilled, and drool as it arrives in a fresh buttered Kaiser bun. And yes, they do taste just as delicious as they look.
---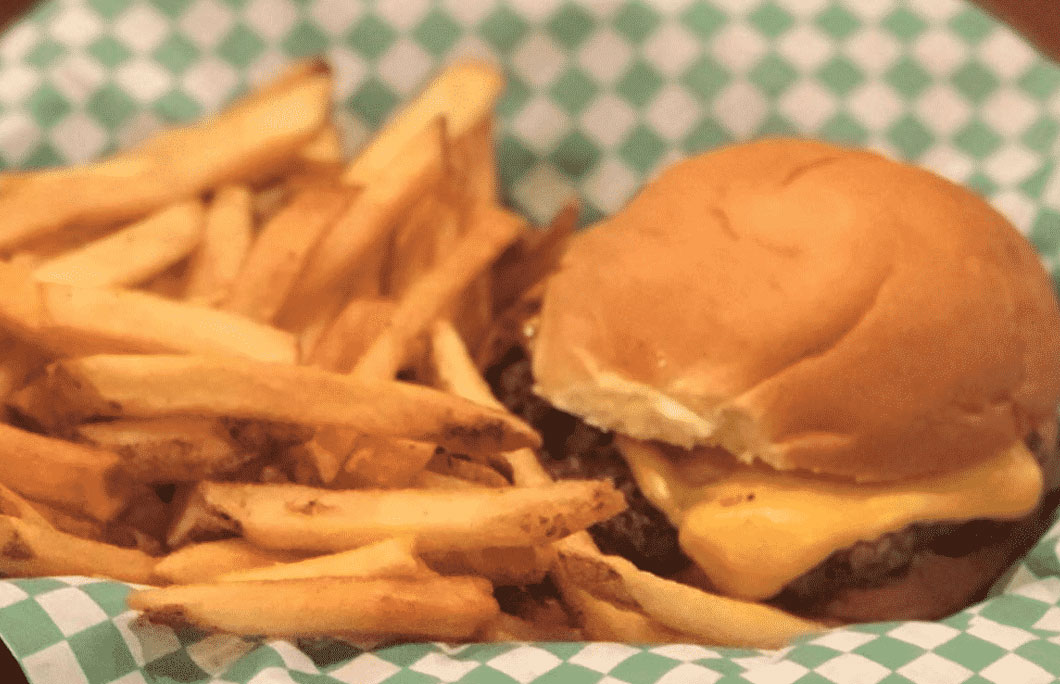 14. 5-8 Club, Minneapolis
The 5-8 Club is the Twin Cities prohibition-era speakeasy reinvented for a new century. The decades have passed but the burgers still taste out of this world. The secret here is simplicity – just a classic cheeseburger.
Opening its doors in 1928, the old 58th St. Club has grown into one of the best known burger restaurants Minnesota. The perfect place to come for a satisfying feast in style.
---
15. Birch's Lowertown Tap Room, St Paul
Because nothing pairs better with a freshly brewed beer than one of the Twin Cities' best burgers, right? You'll find both amazing beer and burgers at this great little spot. The menu might be small but you won't need anything extra when the burger is this good: it's a double 1/4 lb of juicy beef with white American cheese, pickles and Kewpie mayo.
---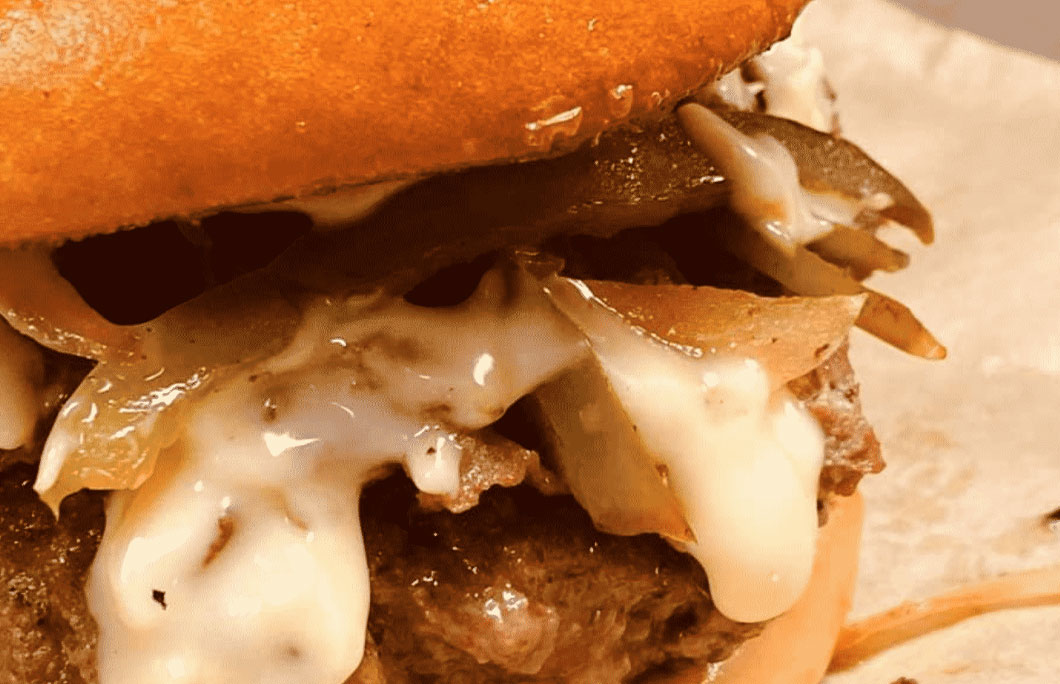 16. Burger Jones, Burnsville
You'll find all your burger desires and dreams coming true at this funky American food joint where you can customise your burger to perfection. Burgers are hand-pattied, cooked "pink" or "no pink" and served on a house-made, toasted bun.
Toppings are divided into Free (onions, lettuce etc), Fine (peanut butter, fresh jalapenos), Fancy (fried egg, applewood bacon) and Cheese (nine cheeses to choose including fried cheese curds!).
---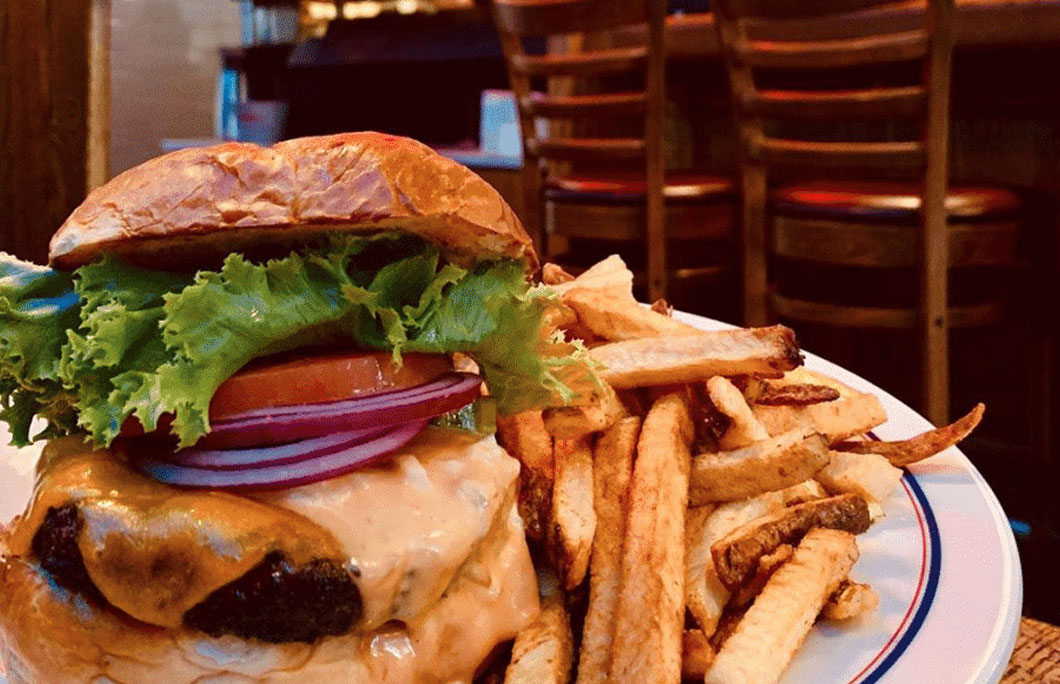 17. Barker's Bar & Grill, Hudson
Barker's Bar & Grill goes above and beyond your average bar and grill. One bite of the burger here will prove that in an instant. It's a 6oz local Black Angus Beef (you can also upgrade to a Bison burger), with toppings such as white cheddar cheese, charred red onion jam & local Weed's Greens micro greens.
Expect chilled vibes and a great space to come and hang out with friends.
---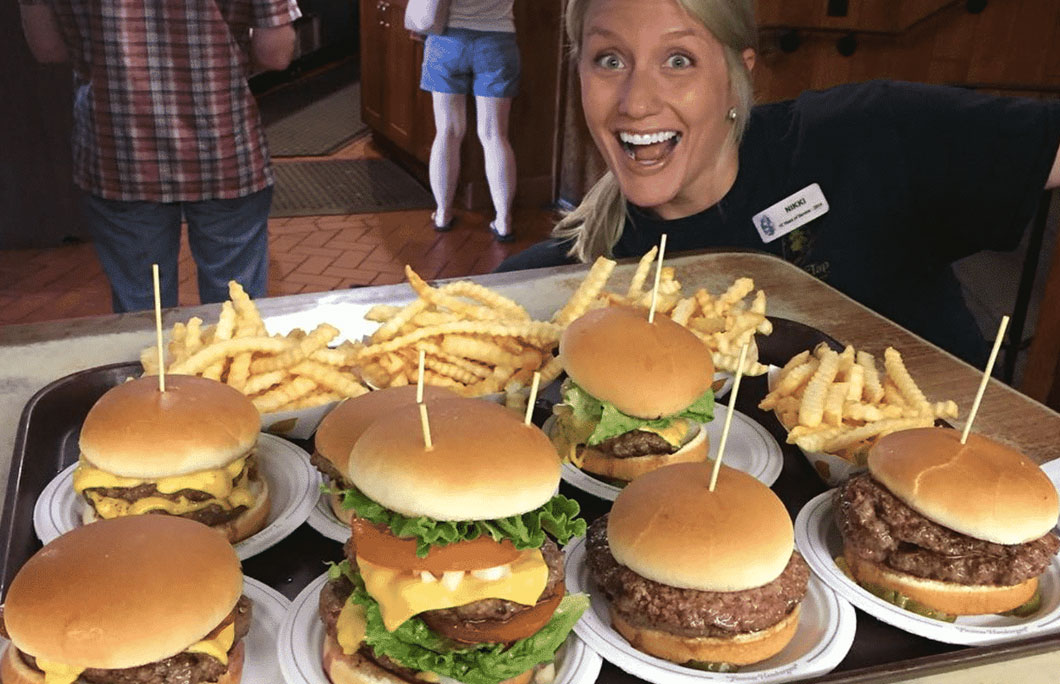 18. Lions Tap, Eden Prairie
Lions Tap consistently wins awards – both locally and nationally – for their food and it's not hard to see why. This is simple food done very well
Their portions are big and their crinkle cut fries a must-order. There's also a large selection of ice cold beers. This is the perfect place to come with a large group for a fun day or night out. Throw in great attentive service and it really is the full package.
---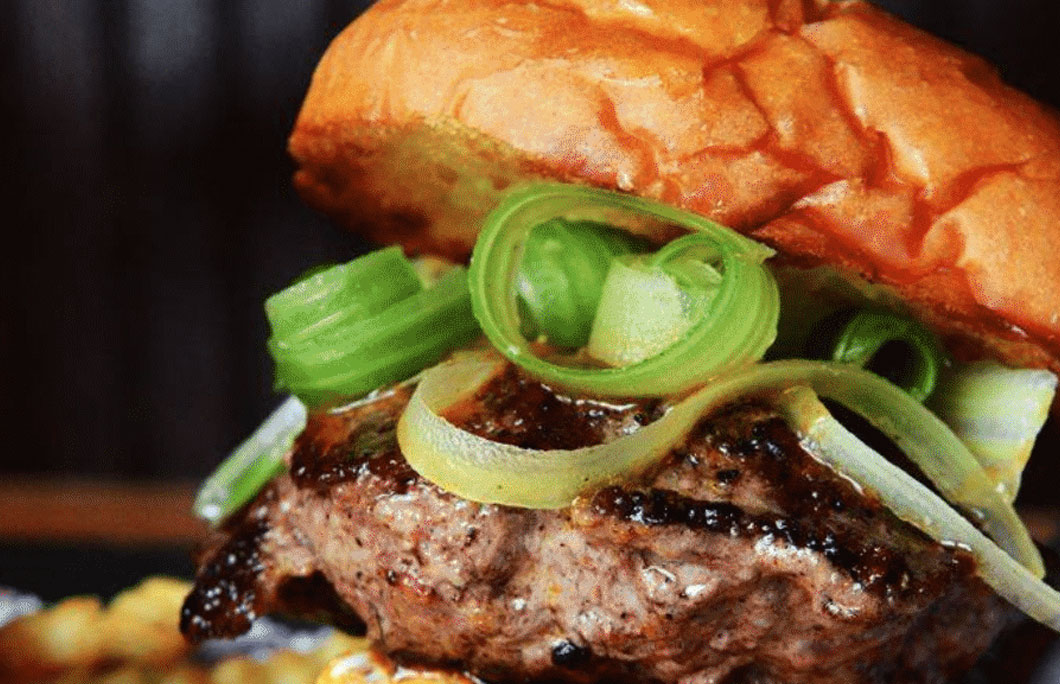 19. Groveland Tap, St Paul
This neighbourhood favourite kicks off the week by serving up their popular cheeseburgers for a mere $2.99 on Mondays. But don't worry, if you miss out on starting your week with one of these bad boys they serve them all week-long. Try the Patty Melt with white cheddar, pepper jack, Wisconsin cheddar and onion rings.
---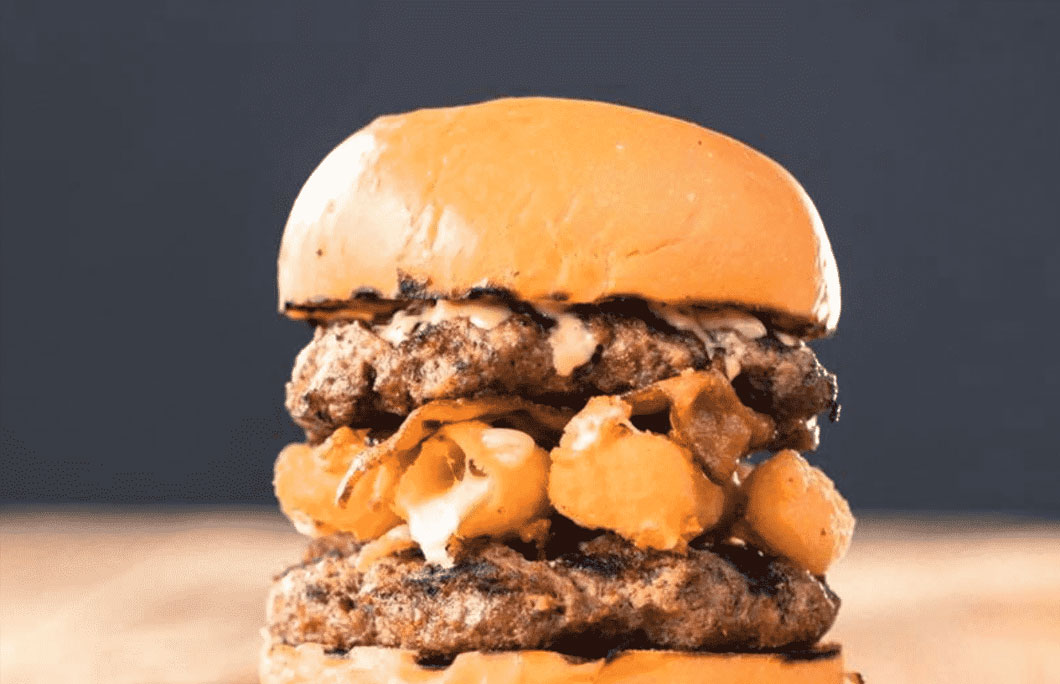 20. Burgers And Bottles, Eagan
You'll find it hard to choose just one burger from the drool-inducing list of 13 creations. As well as prime Angus beef, Burgers and Bottles also has a turkey burger and chipotle black bean burger. You'll struggle to get it all into your mouth, but once you do the flavours are superb.
Wash it down with craft beers from family owned breweries right here in Minnesota.
---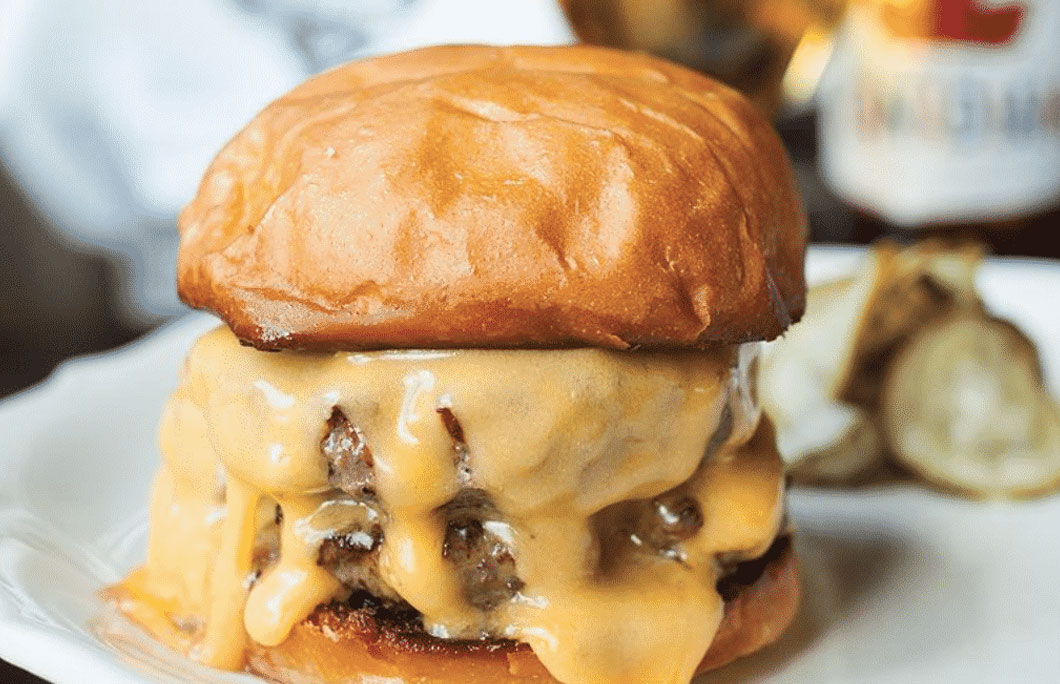 21. Saint Dinette, St Paul
While it might not look like it from their Facebook photos, Saint Dinette serves one of the best cheeseburgers in Saint Paul. Despite offering higher-end dishes and delectable culinary delights, this restaurant sticks to simplicity when it comes to their burgers. And, it works.
---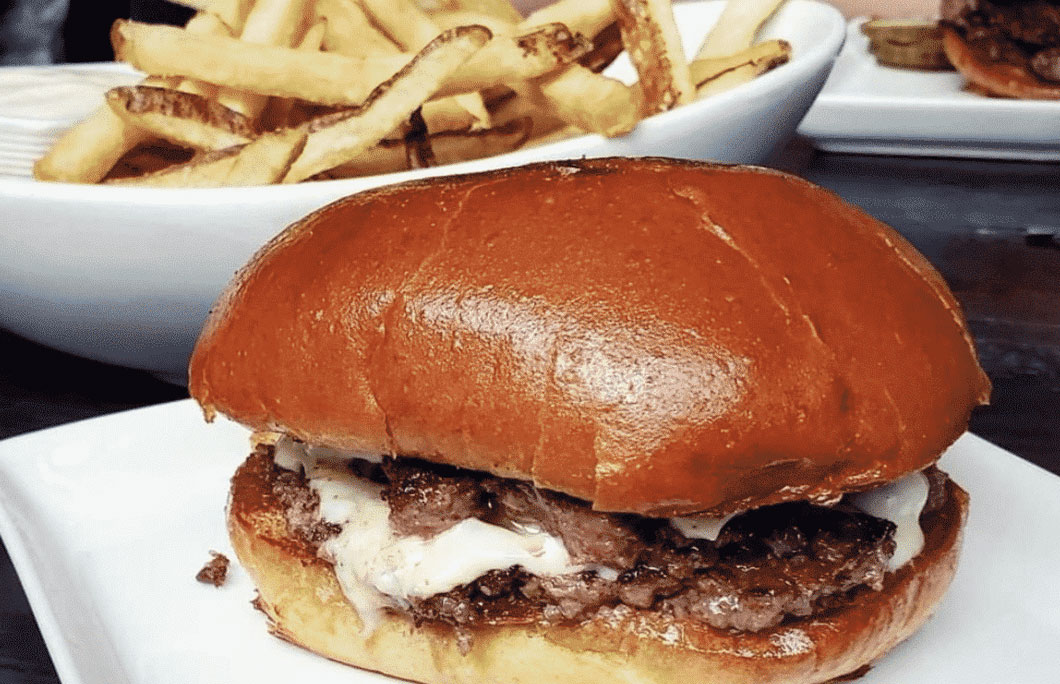 22. Parlour, Minneapolis
Parlour is probably best known for their world class cocktails but the key to this place is ordering a burger along with your drinks. They place huge emphasis on sourcing only the very best ingredients for their burger and it shows the second you bite into it.
The Parlour burger features ribeye, chuck, and brisket mixed together, for one tasty AF cheeseburger.
---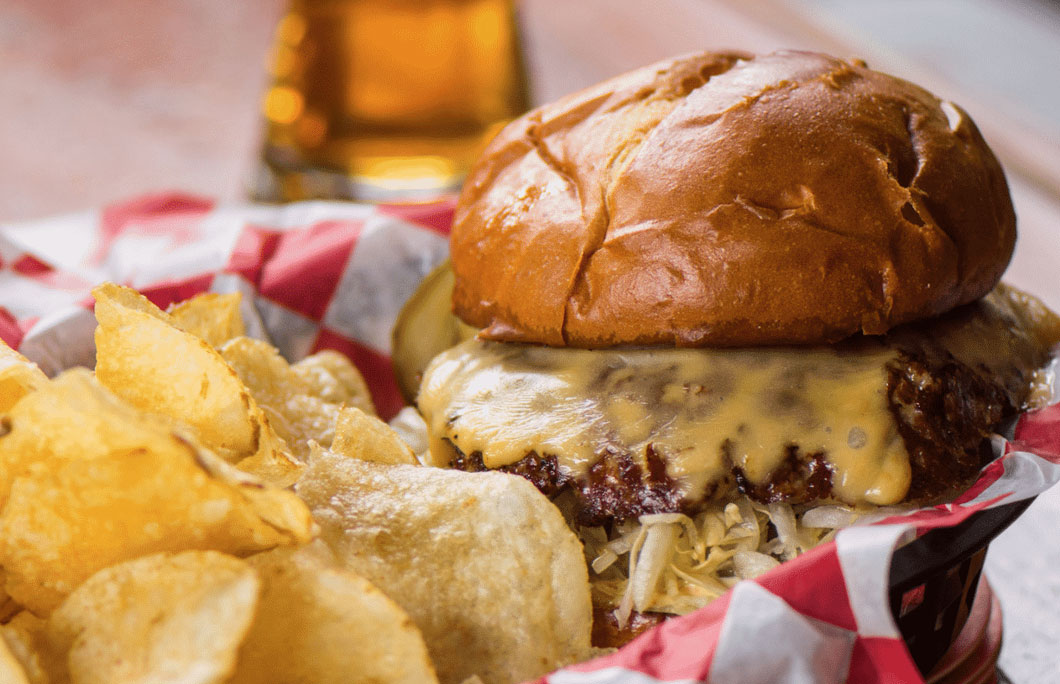 23. Bull's Horn, Minneapolis
Hightail it to this laid-back American eatery for old school bites done in a perfectly modern way. We suggest you stick to the classic Bull's Horn Burger with lettuce, pickle and special sauce, as it's about as perfect as can be. But if you do want to switch things up, there's also a divine creation with pepperoni, mozzarella cheese, caramelised onions and red sauce.
---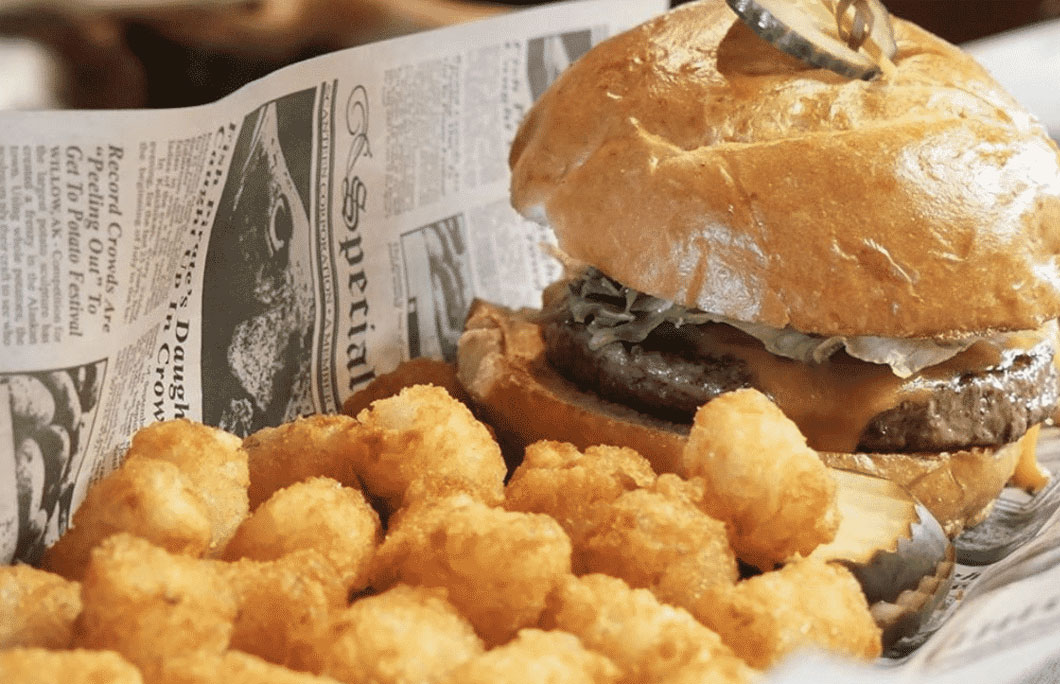 24. Burger Moe's
Offering a great patio for outdoor dining and some of the best burgers in Saint Paul, Burger Moe's is a favourite amongst locals as well as travellers making their way through the Twin Cities. Their 100% Angus beef burgers are a huge hit, especially on Mondays when they serve them for just $6.
---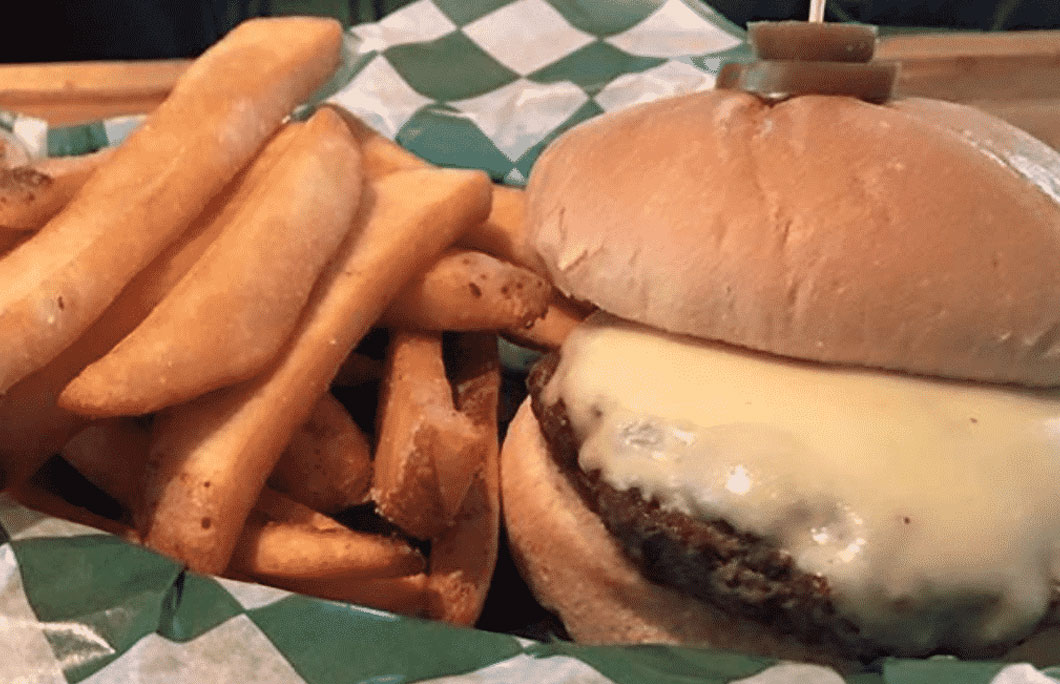 25. Paddy Shack, St Paul
This traditional Irish pub serves up classic comfort food and bar bites, with one of the best burgers in Minnesota pride of place on the menu. It's an Irish twist on an American staple; 1/2 lb burger patty with a delicious Guinness cheese sauce (!), fried onion, bacon and a sunny side egg.
One bite and you'll realise why this is one of the best burgers in the state.
Feel like something different? Check out The 25 Best Pizzas In Minnesota
---