The 25 Best Burgers In Massachusetts
Sometimes, a salad just won't cut it. Sometimes, the modest but scrumptious hamburger will be all you need to satisfy your food cravings, so we'd like to help you in your search for the best Massachusetts burgers in the best restaurants, diners and cafes.
There are many places to choose from in this great state, of course, so to select a certain number was a big test, but we have done exactly that so you don't have to. Can you eat your way through the 25 best Massachusetts burgers? Go on – make it happen!
The 25 Best Burgers in Massachusetts, How do these rankings work?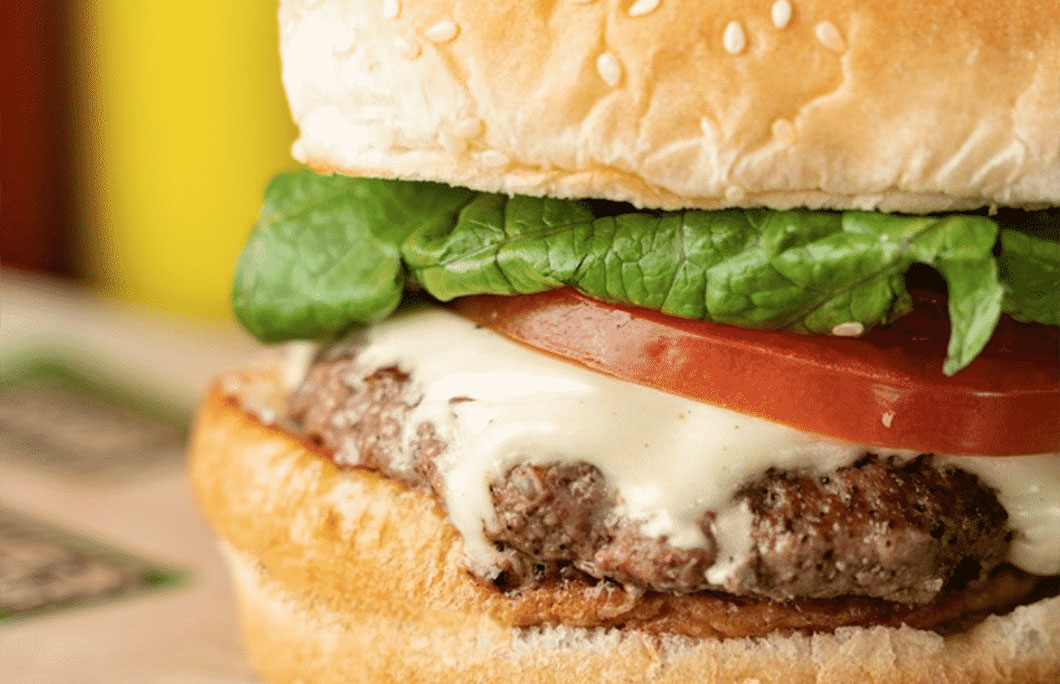 1. KKatie's Burger Bar – Plymouth
This homey burger joint is home to some of the best burgers in Massachusetts, with their signature creation a must-order. The Rock is piled high with four quarter-pound burgers, each stacked with cherry wood smoked bacon, American cheese and topped with crispy onion rings and KKatie's special sauce.
Order burgers 'pink' or 'no pink', depending on your preference.
---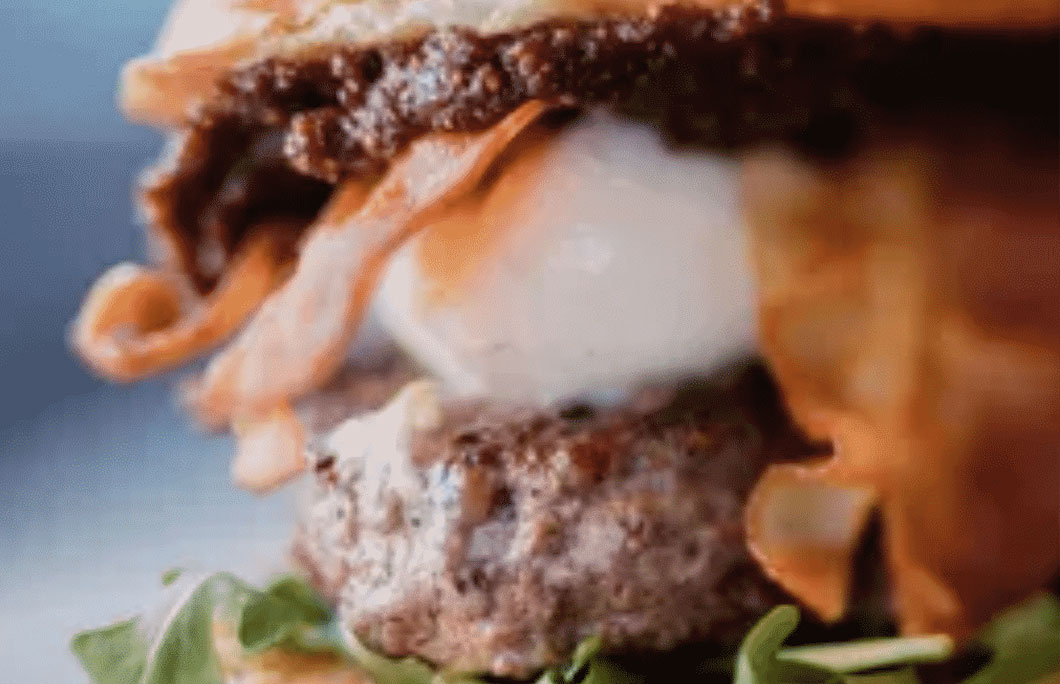 2. A&B Burgers – Beverly
This family-owned burger joint has elevated itself from a neighbourhood burger bar to an innovative restaurant with plenty more on the menu than burgers. But with organic beef from local farms, you won't want to miss out on these. Their burgers include toppings such as bourbon mustard sauce, maple rubbed bacon, cheddar cheese, and pickled jalapeño, or creamy burrata and fig jam.
---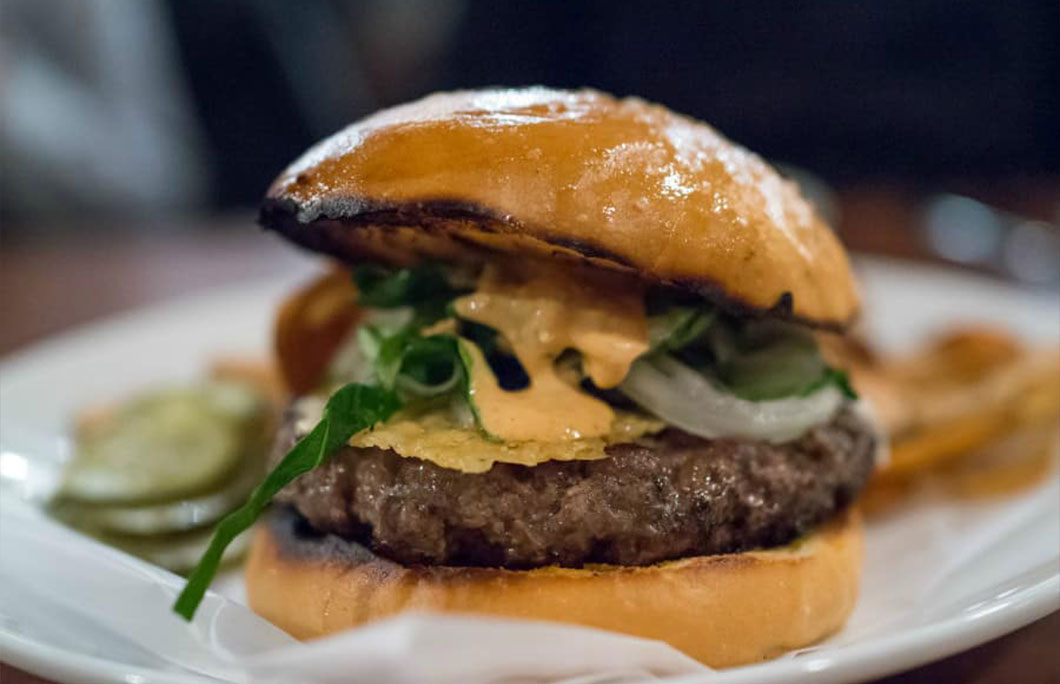 3. Alden & Harlow – Boston
The secret burger at this rustic-chic restaurant is unlike any you've tried before. A blend that includes Creekstone Farms brisket, short rib, and beef makes for the juiciest, most tender patty in town. Just remember – there's limited availability each night, so arrive early.
---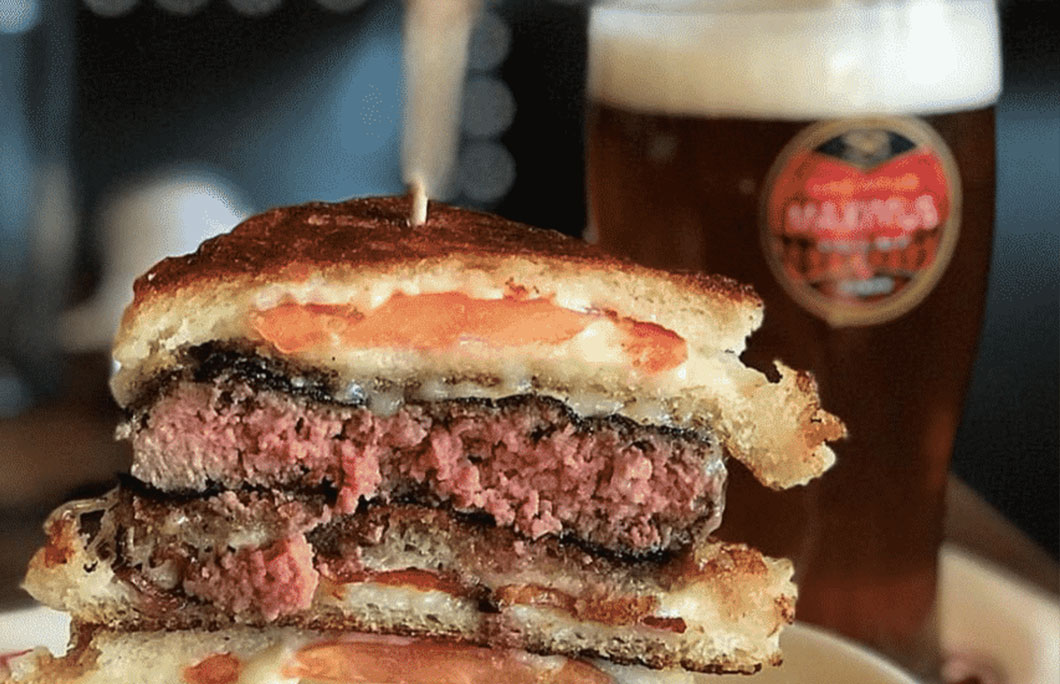 4. Max Burger – Longmeadow
Max Burger is all about the best, locally sourced ingredients, using seasonal produce, local dairy products, and freshly baked buns to make up their delicious burgers. For a real treat, order their Steak House wagyu burger with cheddar fondue, candied bacon, black pepper aioli, and arugula.
Wash it down with one of their craft beers or traditional or liquor-spiked milkshakes.
---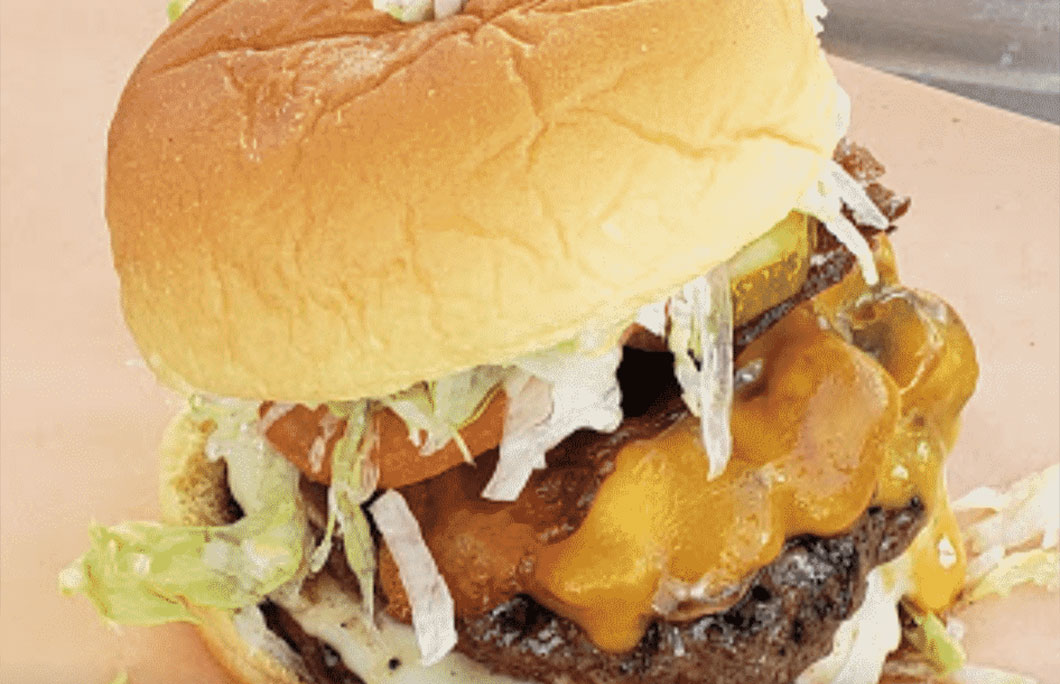 5. Local Burgy – Haydenville
This family-owned restaurant is a popular stopping point and is known for its juicy, local grass-fed burgers, named after local towns. Burgers are cooked to a perfect pink and served plain, so tell the staff if you want lettuce, onions or pickles etc.
While all the burger creations are superb, you can't go wrong with The Local: two 6oz patties with cheddar, American cheese, bacon, mushrooms, onion and red peppers.
---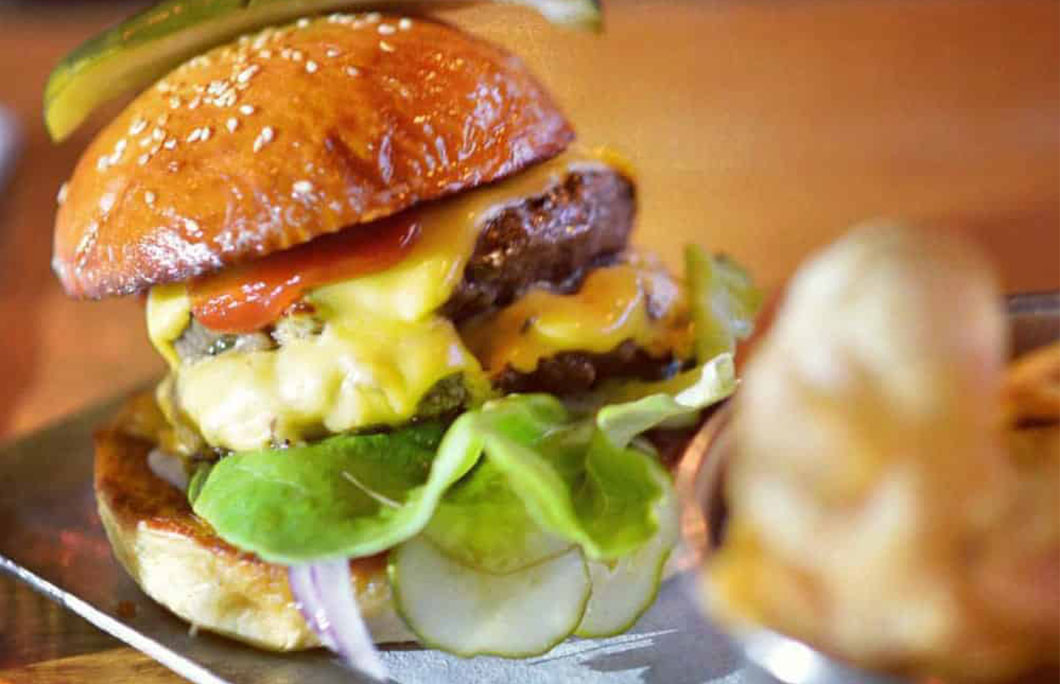 6. Drink – Boston
Best known for its boujie cocktails, Drink also does a truly superb burger. The once-secret burger is now permanently on the menu and features Colorado wagyu beef. It's then topped with American cheese, Bibb lettuce, house pickles, shaved red onion, black pepper mayo and ketchup, on a freshly toasted Hi-Rise Bread Company bun.
---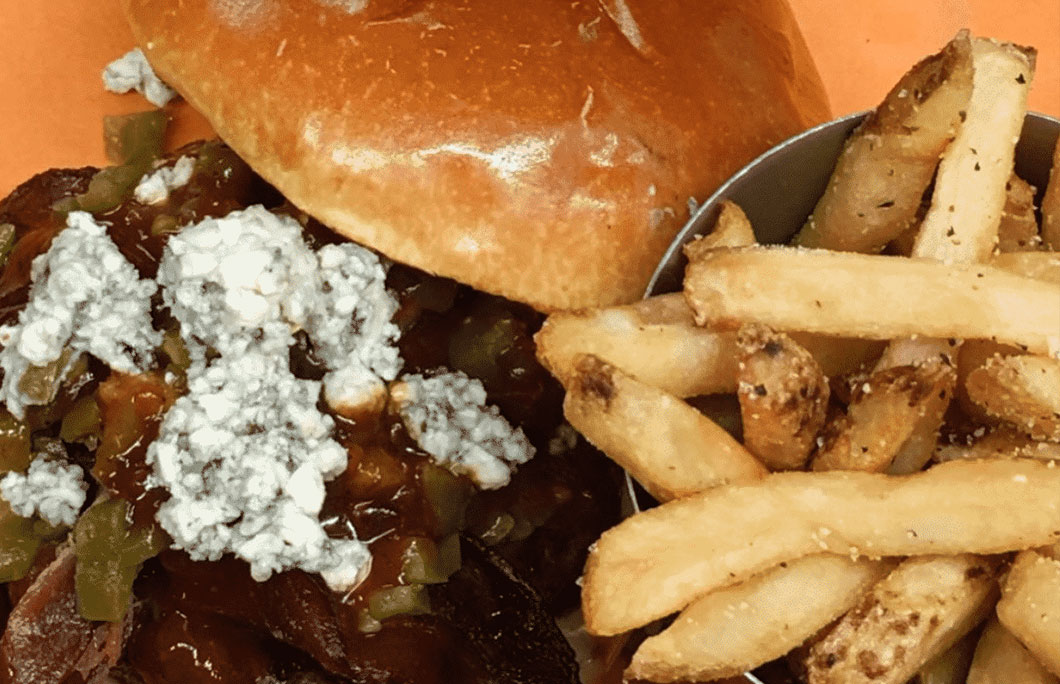 7. Northampton Brewery – Northampton
Feast on these droolworthy burgers by the warmth of their fireplace in winter, or on the cosy rooftop during summer. As the name suggests, they're a brewery first and foremost with a great selection of housemade beers and ales, but the food here is just as excellent.
Our pick? The Volcano burger with bleu cheese, bacon, hot lava sauce, chipotle mayo, jalapeño and red pepper flakes!
---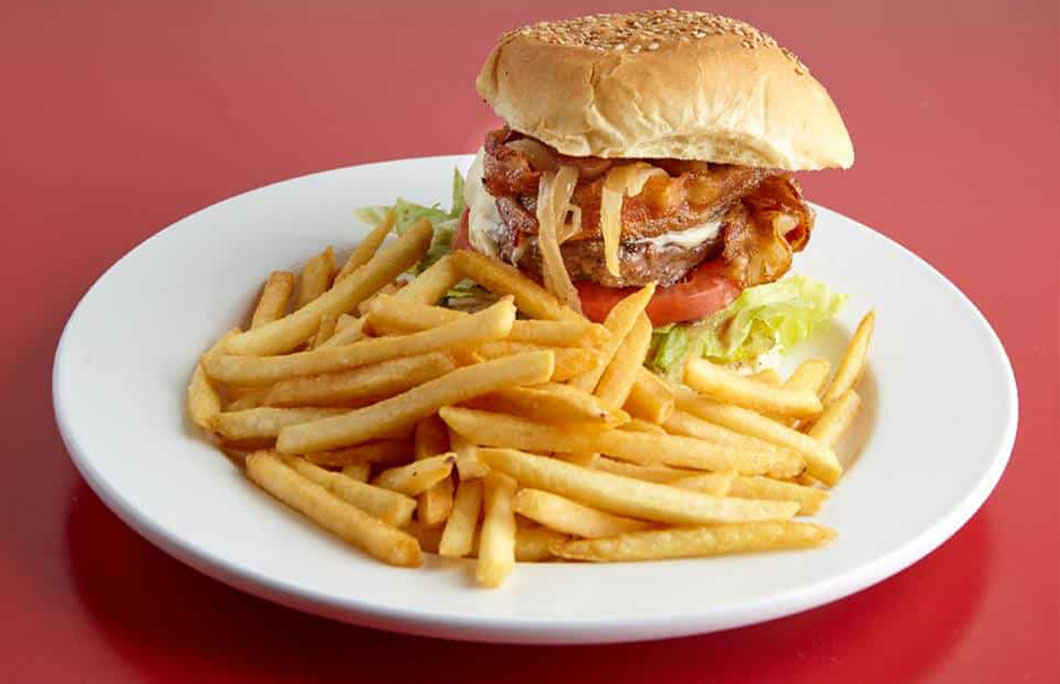 8. Charlie's Kitchen – Boston
This absolutely classic burger joint is just as good as everyone says it is, with a history of more than 65 years of serving up great grub in its 50's-style diner. Beloved by everyone for their burger, you can't go wrong with the single cheese burger with lettuce, tomato and pickle.
---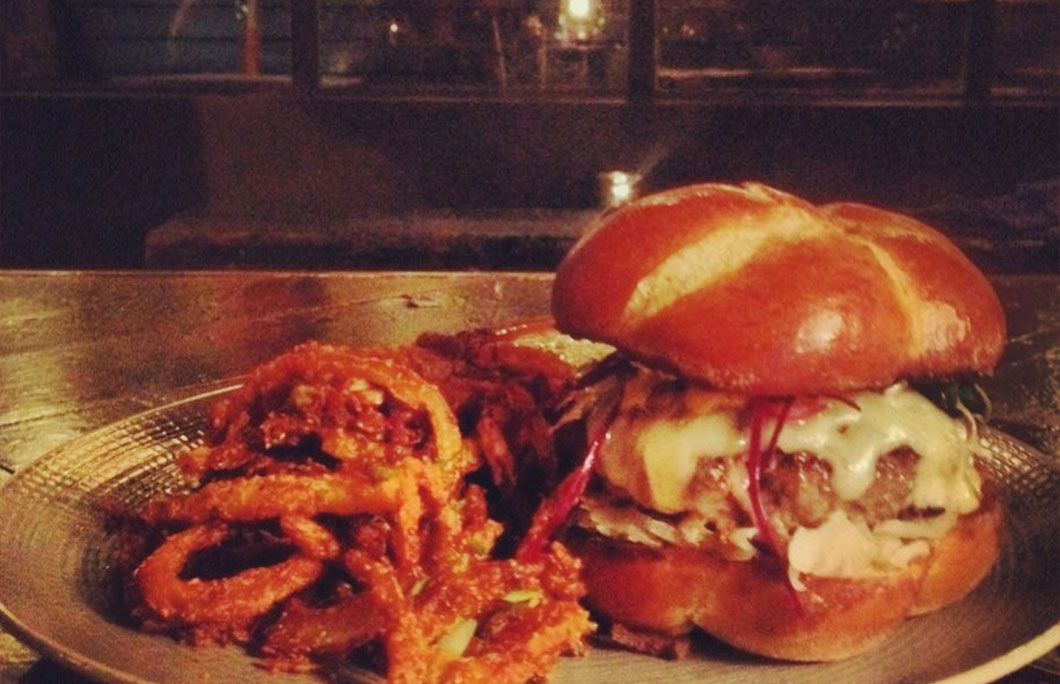 9. Bronwyn – Boston
This Somerville bar and restaurant serves up the tasty cuisine of Germany and greater Central and Eastern Europe, with giant pretzels and schnitzels galore, but it's their famed Bronburger that's the real must-try.
It's a local beef and pork belly burger, with pieces of housemade bacon throughout the patty, which comes with melted comté cheese, honey mustard and a slaw of sauerkraut, pickles and raw cabbage.
---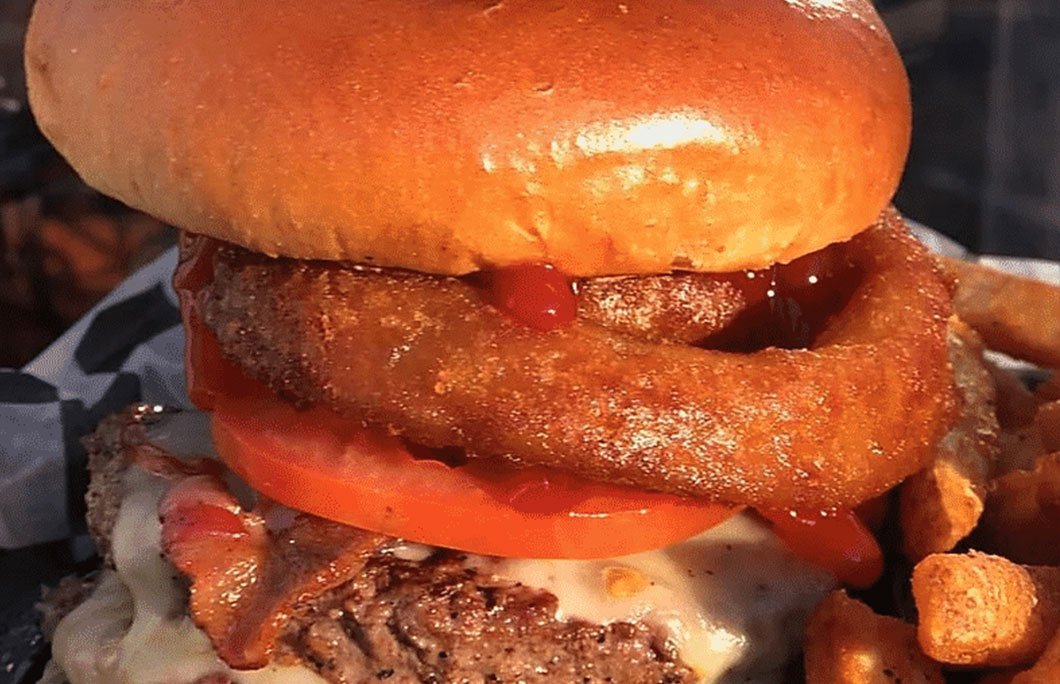 10. JD's Burger Co. – Sandwich
JD's Burger Co. is one to come to if you are absolutely starving because their portions are massive. You'll struggle to get it all into your mouth, but once you do the flavours are superb. Think: the Cowboy Burger with barbecued baked beans, sautéed onions and cheddar cheese, or the Mac Daddy – a double Angus beef stack that's topped with a mozzarella stick and onion ring.
---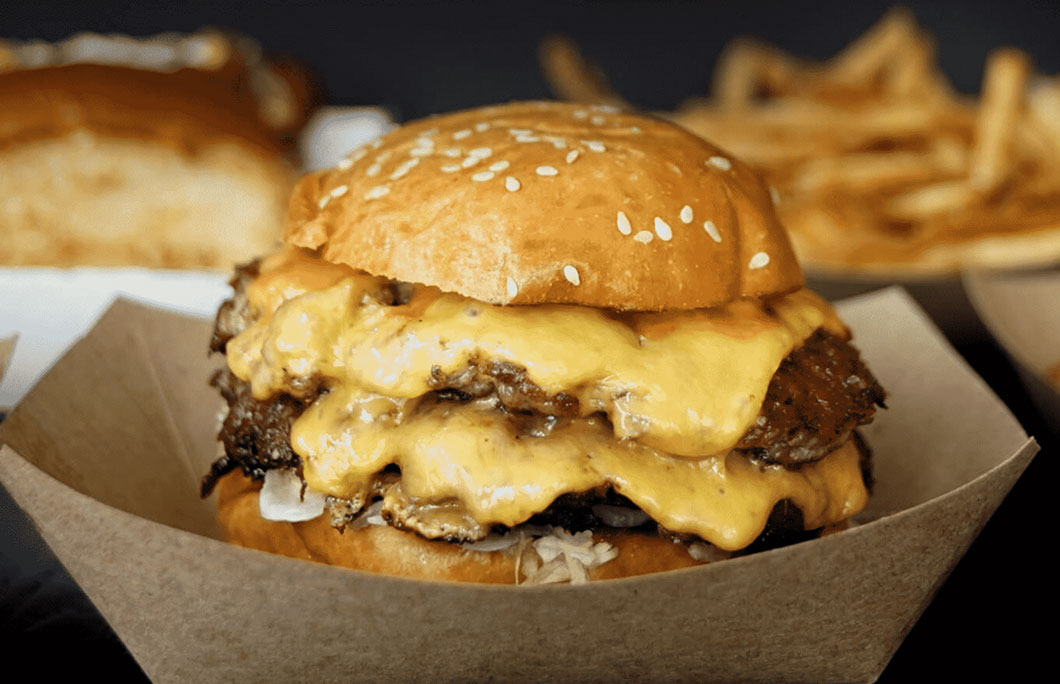 11. Mom & Pops Burgers – Chatham
Mom & Pops is a unique blend of East-meets-West – 'Mom' hails from the Philippines while 'Pops' is a New Englander from Meriden, Connecticut. This results in a creative menu of burgers that are butchered and ground from their own special blend of beef in-house daily.
For a spicy treat, order the Naughty Dyablo Burger: it's very hot, with Ghost Pepper cheddar cheese, bacon, lettuce, avocado, pickled jalapeño peppers, shishito peppers, and Mom's sauce.
---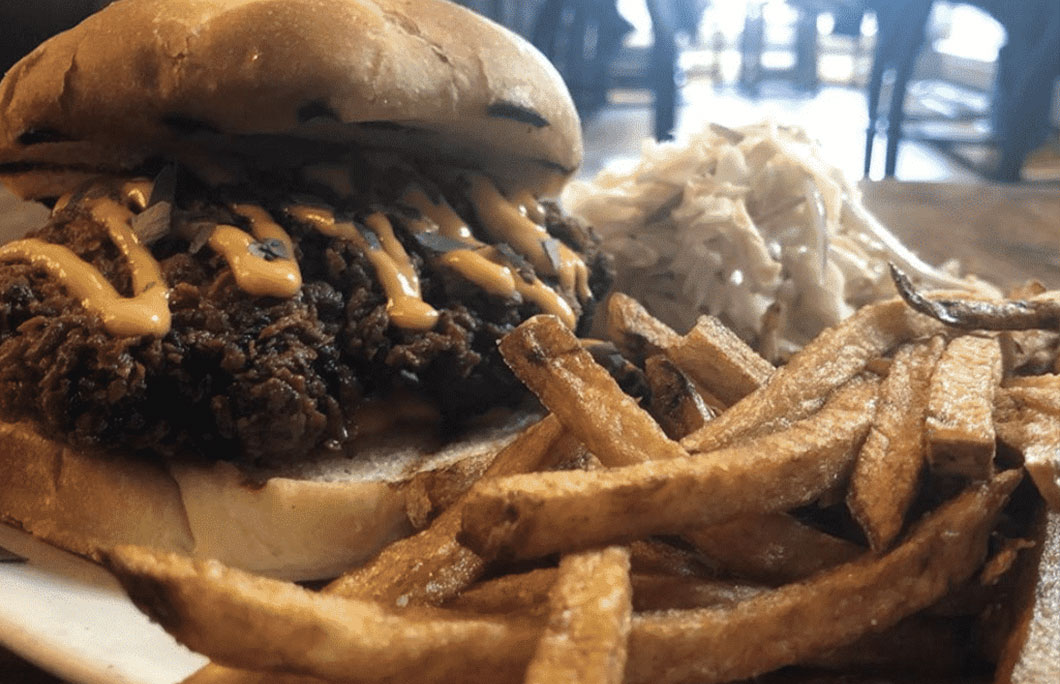 12. Local 186- Provincetown
Local chefs Eric Jansen and Guillermo Yingling have a combined 40 years of cooking experience on the Outer Cape, and have joined forces to bring you Local 186.
This burger place should be top on your list when in Provincetown. Their burger are really delicious and they make everything in house!
---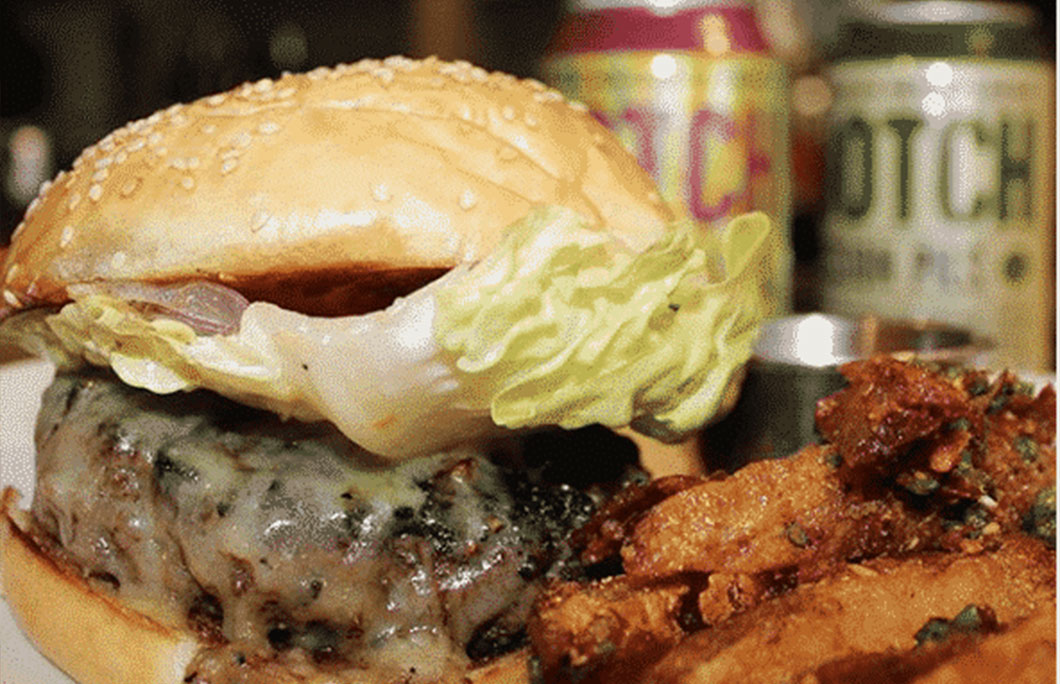 13. Craigie on Main – Boston
Grab a seat at Craigie on Main's cosy bar area, COMB (Craigie on Main Bar), to be in with a chance to order one of the restaurants much sought after burgers. Topped with Shelburne cheddar and served in a milk bun with steak fries and mace ketchup, this is a real treat.
Only 18 of these bad boys are available daily, so arrive early if you want to feast on one before they sell out for the day.
---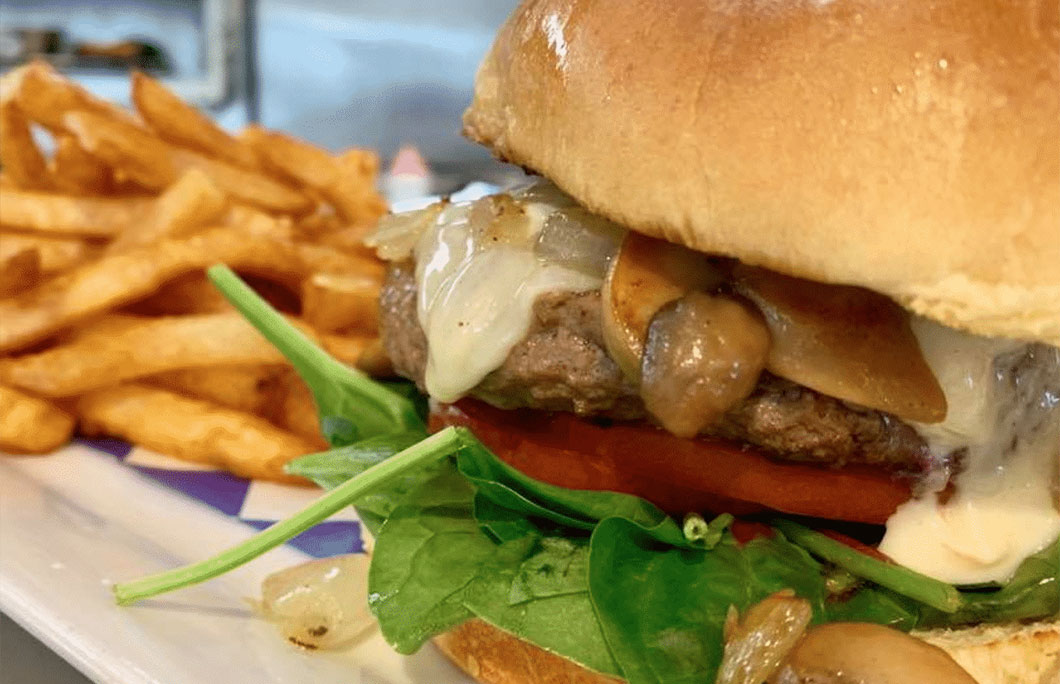 14. KC's Classic Burger Bar – North Attleborough
This fun burger bar is a classical American 50's-style diner that serve great sides and shakes to go along with their burgers, which are as creative as can be. Dig into The Elvis Burger, which comes topped with a fried banana, bacon, cheese and their one-of-a-kind PB & J sauce, or opt for The Blue Hawaii, layered with Teriyaki glaze, grilled pineapple, roasted red pepper and Swiss cheese.
---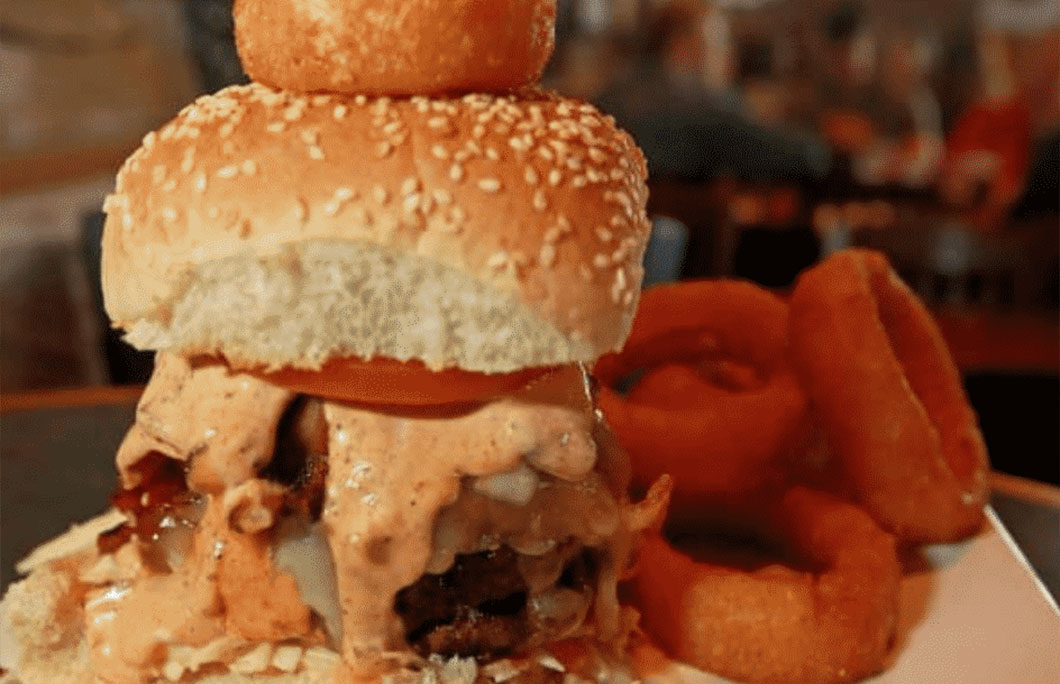 15. R. F. O' Sullivan's – Boston
This lively and beloved Irish pub serves up a lot more than just pints – R.F O'Sullivan's has some of the biggest and tastiest burgers in the state. You'll have to wait a good 20 minutes for these bad boys to cook, but it's always worth it. With more than 24 burgers on the menu, local favourites include the Black and Blue; a burger coated in fresh ground black pepper then grilled and topped with blue cheese.
---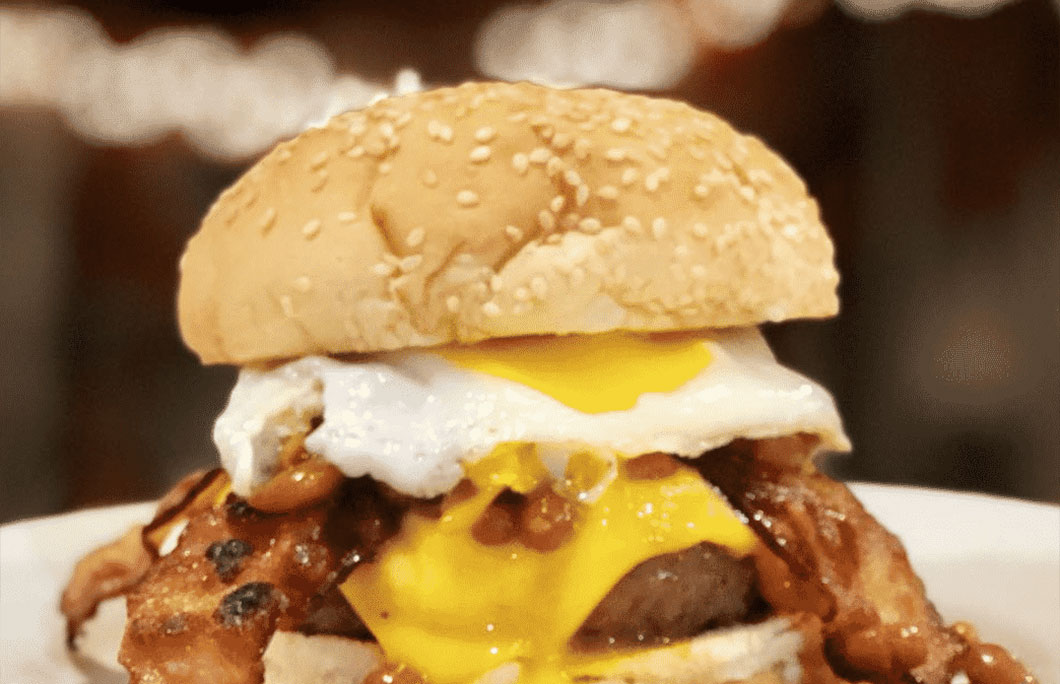 16. Mr. Bartley's Burger Cottage – Cambridge
This Boston landmark has been a go-to spot for burgers since 1960, and with a wide and creative burger menu – major kudos to fun burgers names such as the Viagra 'a burger that will rise to the occasion' with blue cheese and bacon or the A.O.C. with teriyaki beef and grilled pineapple with onion rings.
---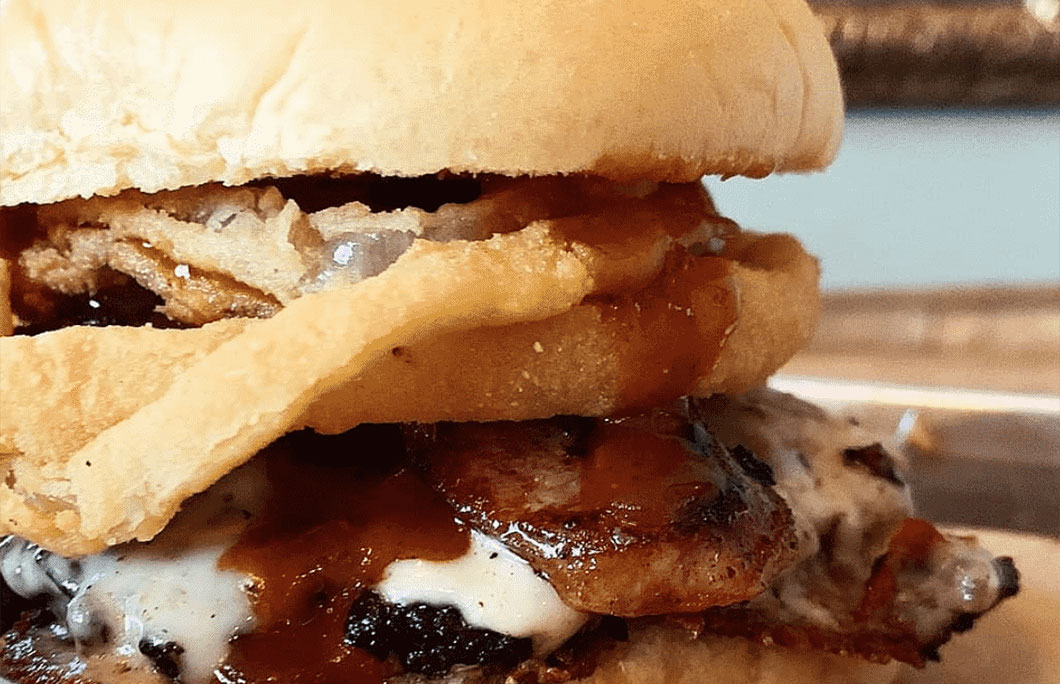 17. Mac & Walt's – Norton
This bar and grill's slogan is burgers, beer and bourbon – what's not to love about that, right? With a menu packed full of dishes made using local and seasonal ingredients, there's plenty to tempt you. Our word to the wise is not to skip the burgers… They're griddle smashed to retain all the juiciness, and come with toppings such as Andouille sausage and beer braised onions.
---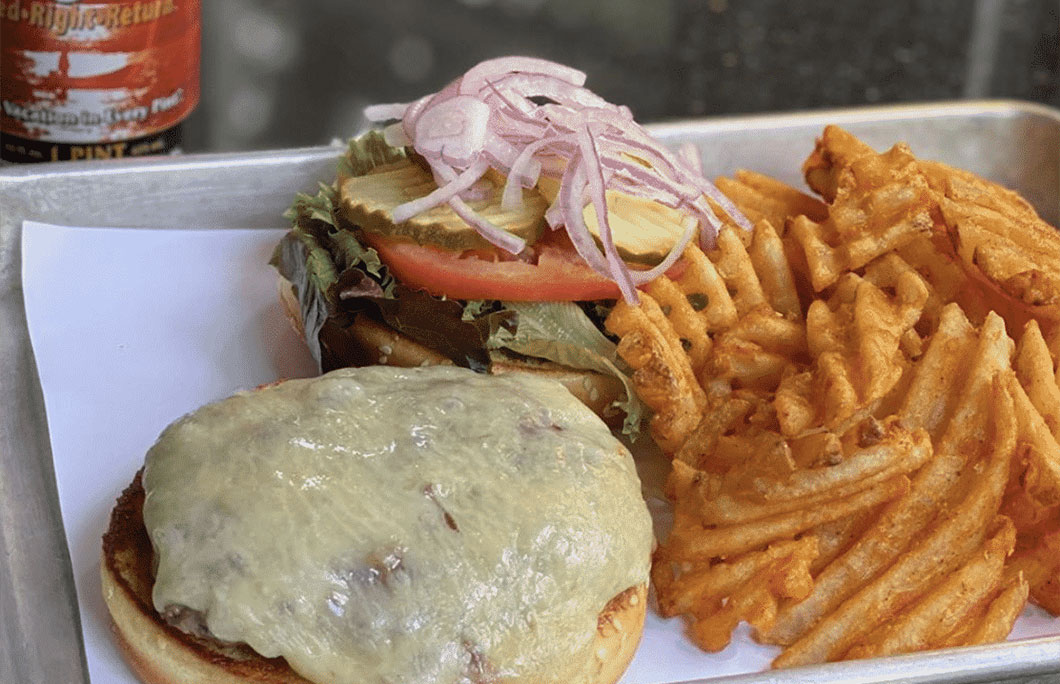 18. Next Door Burger Bar, Sandwich
Next door burger bar serve up of the juiciest burgers around, made from a mix of ground chuck and short rib, all served on a locally made brioche bun.
Feast out and try one of their delicious boozy shakes, with bases like Salted Caramel Vodka and Baileys, there is a boozy shake for everyone!
---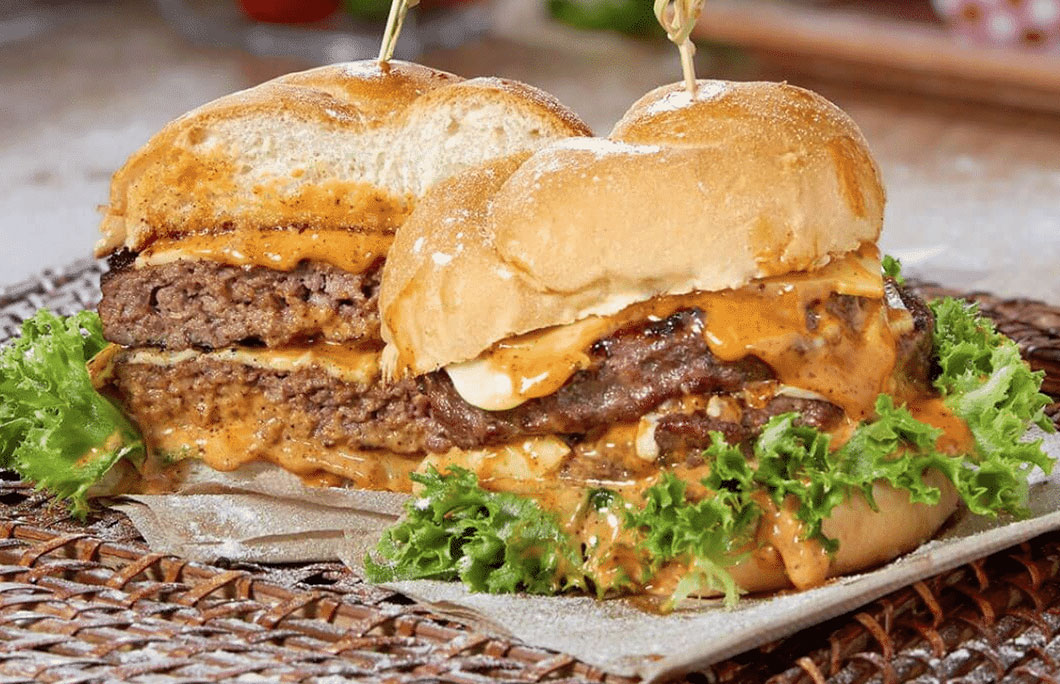 19. Lee's Burger Place – Newton Centre
Lee's Burger Place has a huge varied menu that caters to all burger lover's needs. Keep things simple with a single (or double!) cheeseburger, or go all out with the Bonanza, which comes with fried banana pepper tempura and melty cheddar cheese. There's also another location in Brookline if you're over that way.
---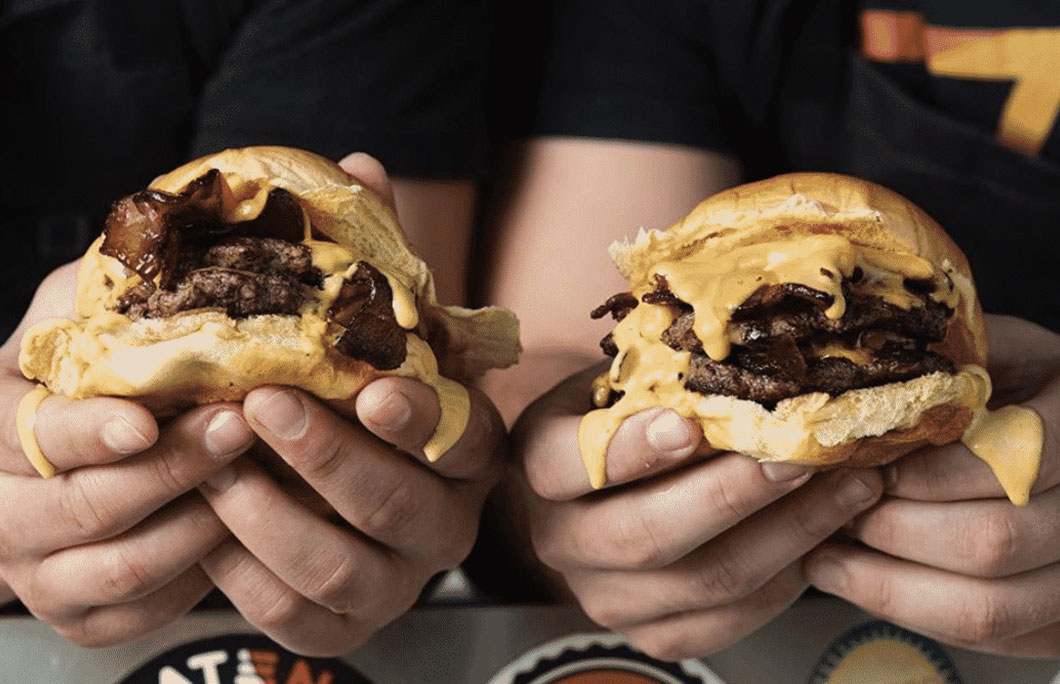 20. Mainely Burgers – Cambridge
What started off as a food truck in Maine has branched out to two Boston and Cambridge restaurants, bringing a little bit of Maine to Massachusetts. Over 70% of the ingredients is sourced from New England suppliers, including the beef, with the rest all coming directly from Maine.
There's six options to choose from, including the aptly named Mainah with sautéed onions, bacon, sliced apple, Cheddar cheese and maple mayo.
---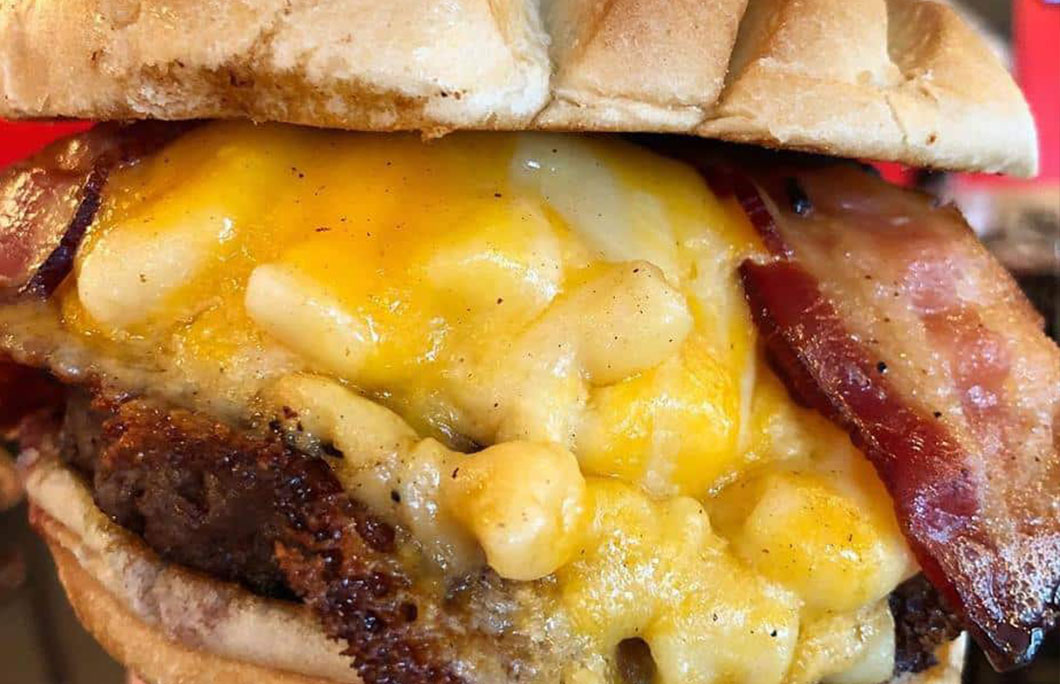 21. Boston Burger Company – Boston
Boston Burger Company has taken classic menu items and turned them into mouth-watering, insanely Instagrammable meals. The pile the burgers high with premium toppings and house-made sauces. Outrageously good choices including onion ring stacks or a burger with Mac n Cheese.
---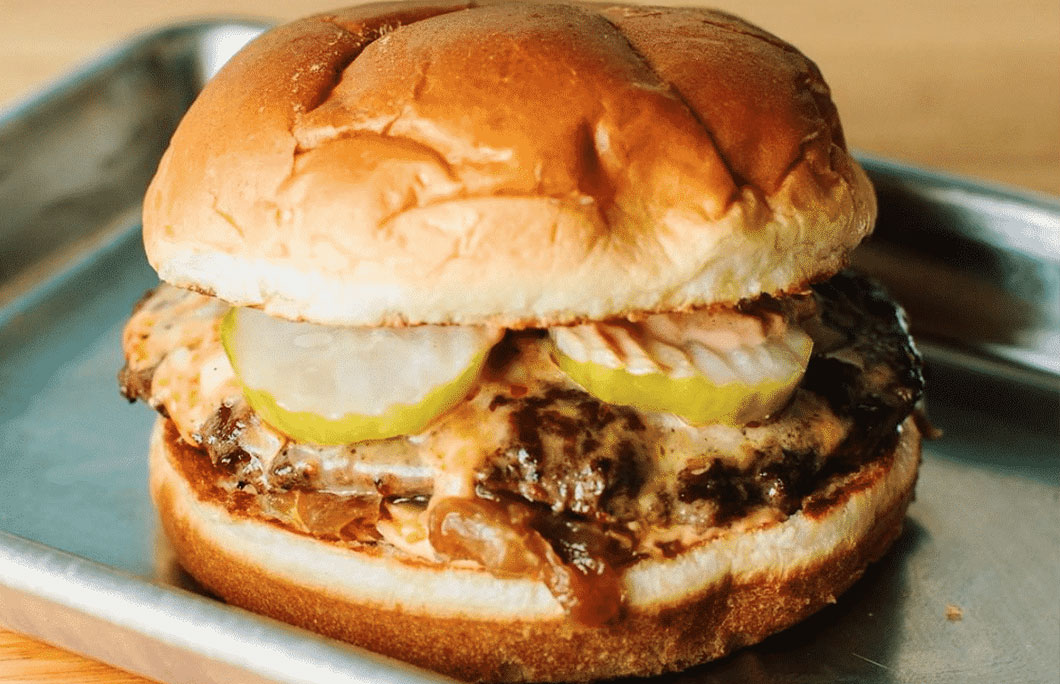 22. Roxy's Grilled Cheese & Burgers – Boston
Roxy's began as a hustling grilled cheese food truck, and has since grown into a fleet of food trucks and two popular restaurant locations (Central Square and Allston). You can only get the burgers at the restaurants, so stop by for a proper pig out.
Juicy grass-fed chuck burgers come served on a soft and sweet Portuguese bun, with toppings such as truffle mayo or house made pimento cheese.
---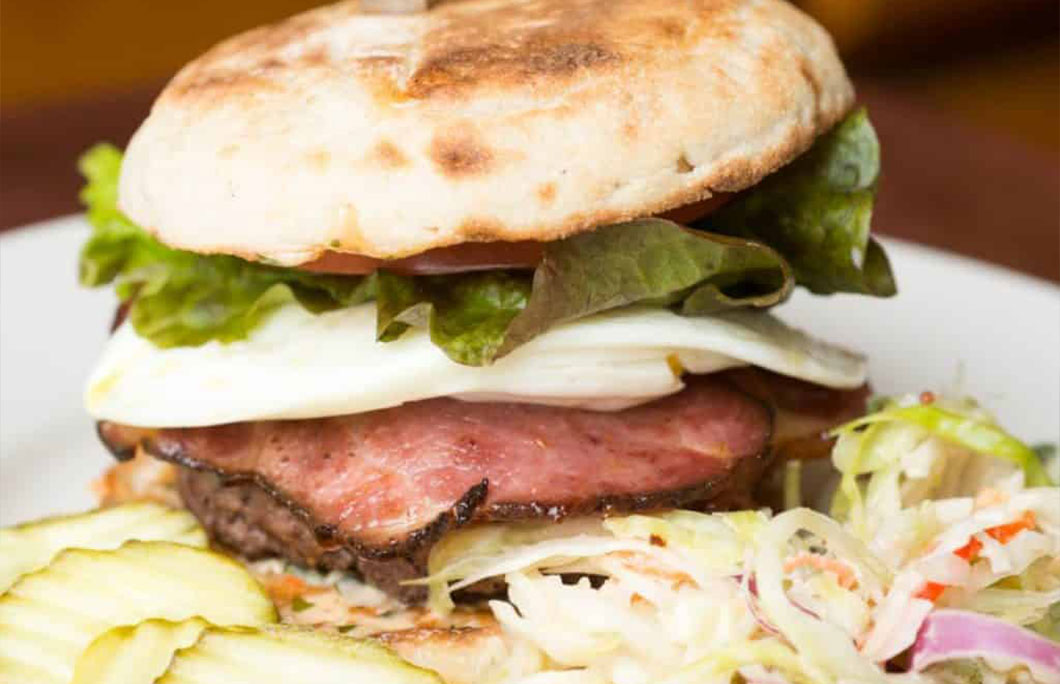 23. Jake's – Northampton
Jake's is an innovative and popular neighbourhood All-American-style restaurant, with some seriously great burgers on the menu. Burgers are cooked exactly to your liking – always a sign of premium beef. Keep it classic with cheese, or go for the Pork Belly Burger with ancho seasoning, topped with crispy pork belly, griddled onions, pickled jalapeños, and chipotle spread on a grilled brioche bun.
---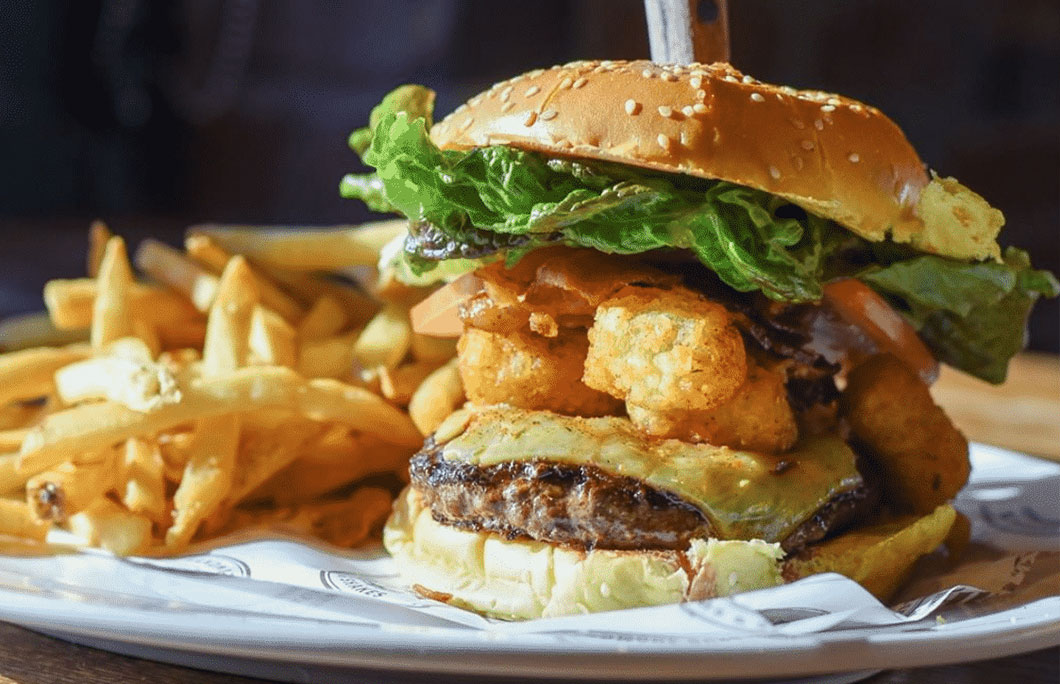 24. The Fix Burger Bar – Worcester
Home to some of Worcester's best burgers, The Fix Burger Bar has both 'Fixed Up' creations or you can create your own, choosing from over 40 toppings ranging from classic to creative. You start with a choice of 12 different patties (including Kobe beef, salmon or bison), and then add on gourmet toppings such as roasted garlic mushrooms, and blackberry champagne BBQ sauce. Delicious.
---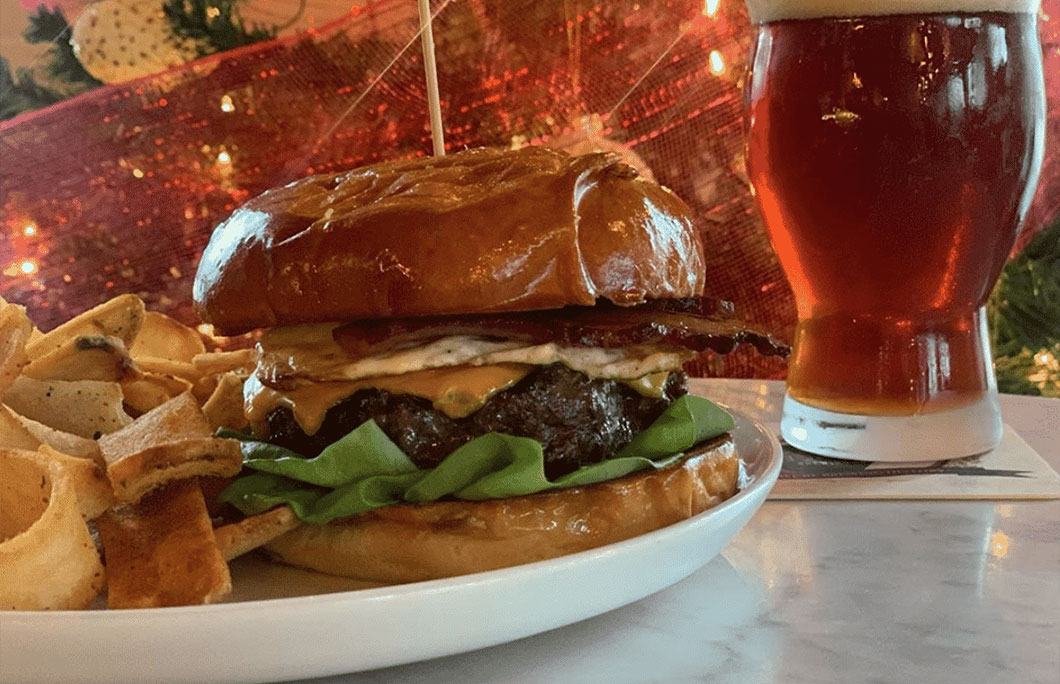 25. Moby Dick Brewing Co. – Bedford
Kick things off with a pint or two of Moby Dick's house brewed ales (the Double IPA is a must-try) and then soak it up with a big, juicy burger. Need a proper cure for the night before? Order the Hangover burger with American cheese, bacon, fried egg and bibb lettuce on a toasted brioche bun.
These bad boys are big, juicy and delicious.
If you are a big hamburger fan check out The 50 Best Burgers In The World for some serious eats.
---