The 25 Best Places For Chicken Wings In Maryland
If you don't mind getting your hands messy (and trust us, it's worth it!), then these droolworthy chicken wings in Maryland are the perfect snack. From Baltimore to Glen Burnie, we've got the tastiest wings all over the state. Sports bars, local chicken shacks and even authentic Korean-style chicken.
Grab a big stack of napkins and dive right in…
Best Chicken Wings In Maryland, How do these rankings work?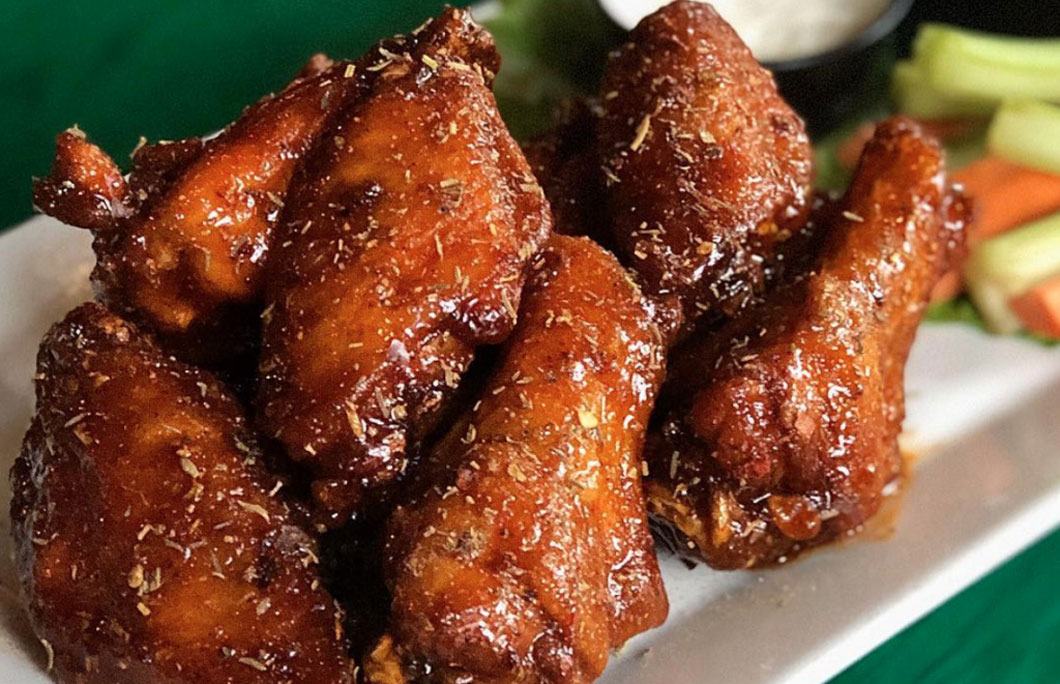 1. Delia Foley's – Baltimore
Probably the best Irish pub in Baltimore, Delia Foley's also serves great chicken jumbo wings with over 35 different sauces. The huge range means chicken wing lovers will have a hard time choosing what they want. They're all so good. Our advice? Come with friends and order as many sauces as you can.
---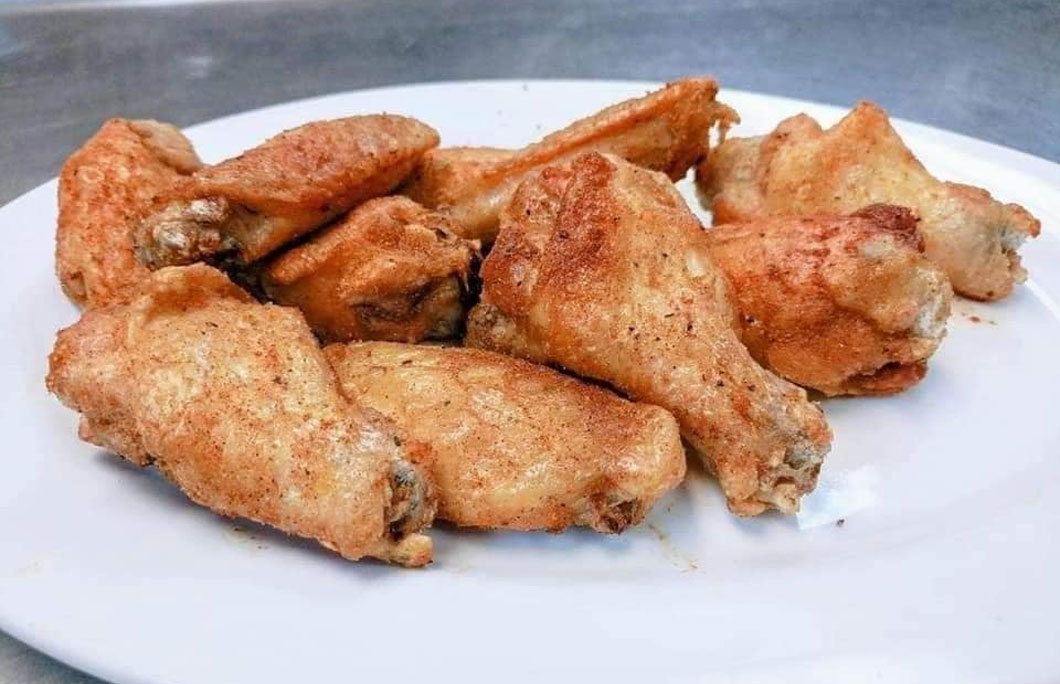 2. Gordy's – Prince Frederick
Gordy's is a popular place in Prince Frederick that's all flavour, no fuss. The wings are super crispy and tender, and come with delicious dippings such as mango habanero and fries. The wings can be ordered boneless or bone-in, with extra Ranch or Blue Cheese.
---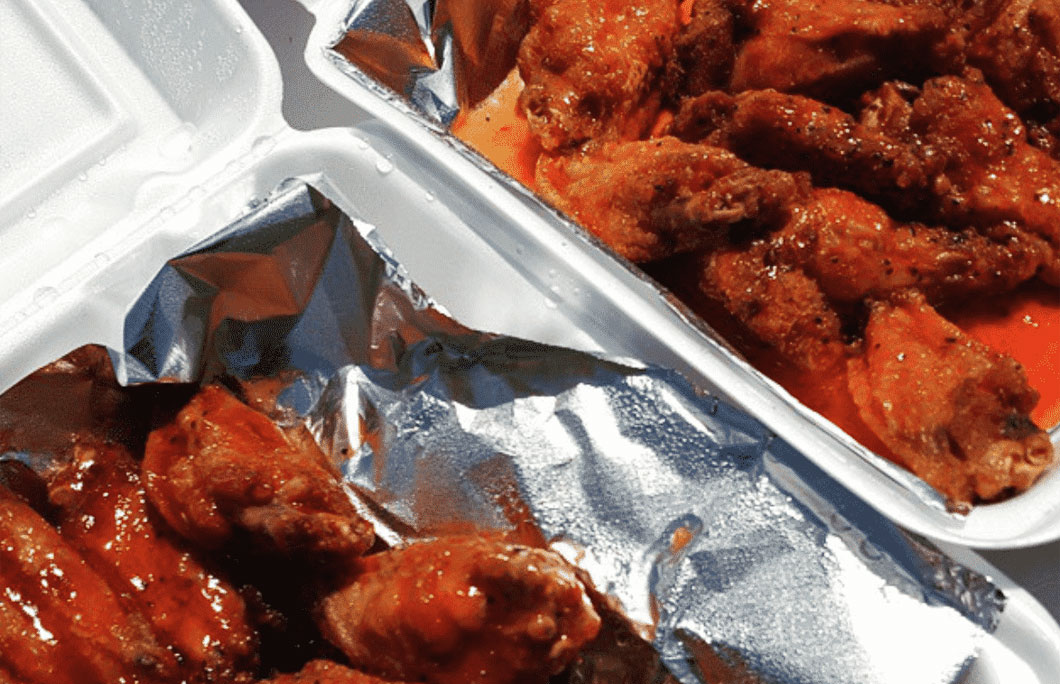 3. Metro City Wing House – Marlow Heights
Metro City Wing House is famous for its buffalo wings that you can order with 10 different Wing House sauces including their famous Jerk, and Obama sauce. The restaurant also serves cheese fries and boneless wings, so you can really pig out here.
---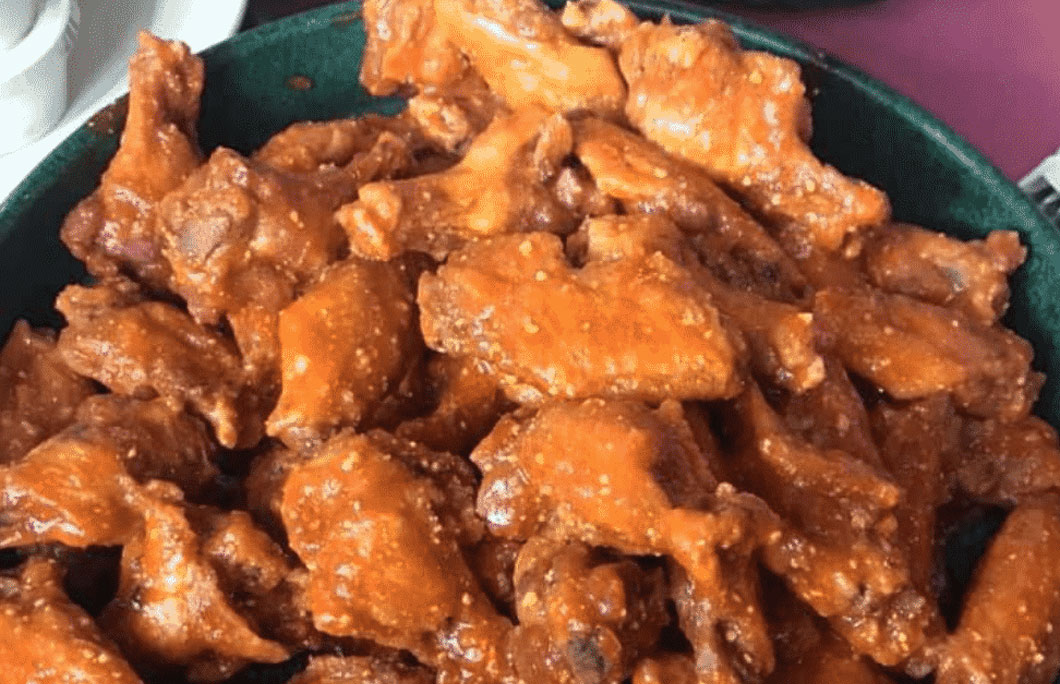 4. Kislings Tavern – Baltimore
Rated as the "Best chicken wings" place in Baltimore by Baltimore Magazine and the "Best chicken wings in the US" by MSN.com, Kislings Tavern is pretty famous for its wings. These beauties come with a tangy BBQ sauce and are juicy, hot and fresh.
---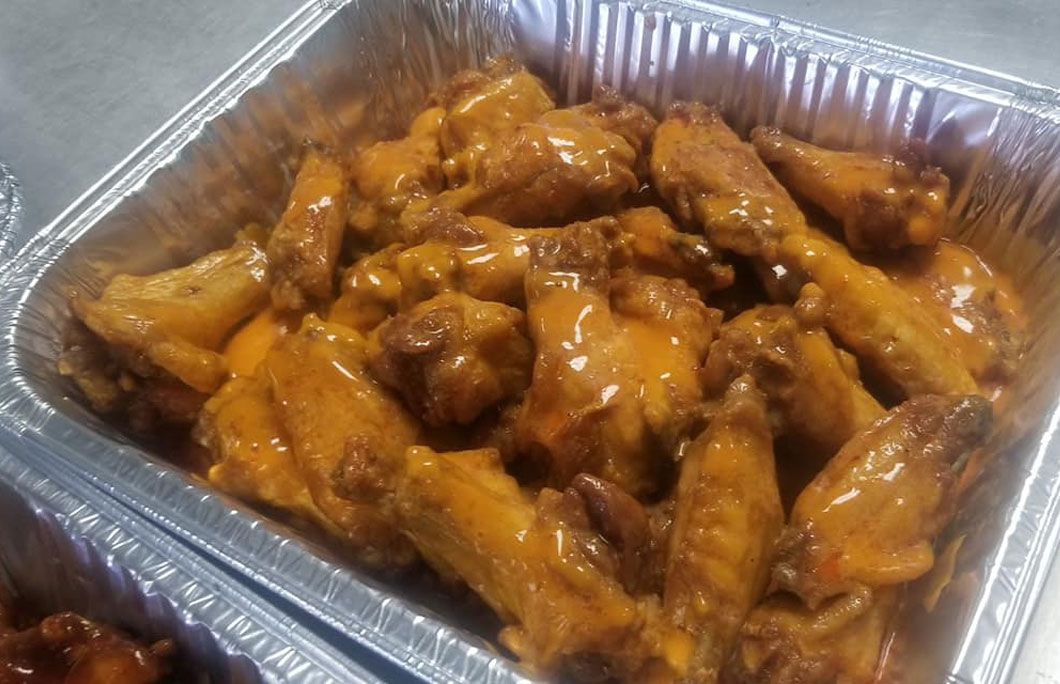 5. Wingman – Pasadena
Wingman always has high quality, fresh wings that they marinate with the finest spices and ingredients for a real flavour punch. It's no wonder that Pasadena locals love this . spot so much. Take your pick from lots of wing sauces, including the Golden BBQ, Churry, Boom Boom and more!
---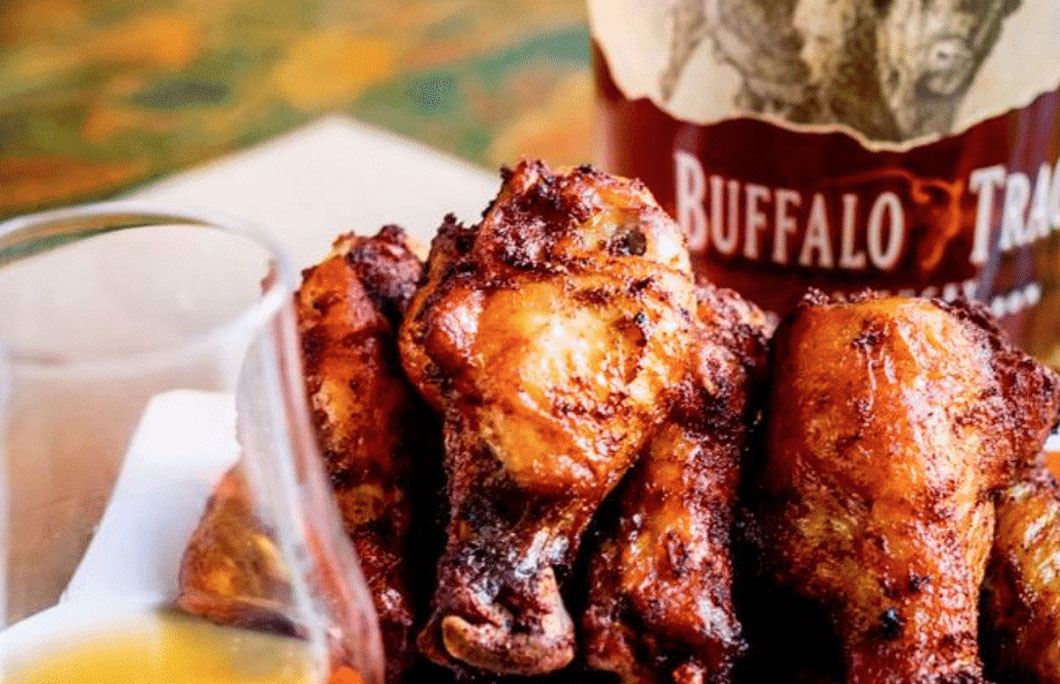 6. The Hideaway – Odenton
The Hideaway serves up wings that are dry-rubbed with their own special seasoning, smoked over pecan wood for over three hours and then flash fried naked alongside Old Bay, Teriyaki or hot sauce. Now that's what we call the perfect wing. You're sure to have one of the tastiest chicken wings experience in all of Odenton.
---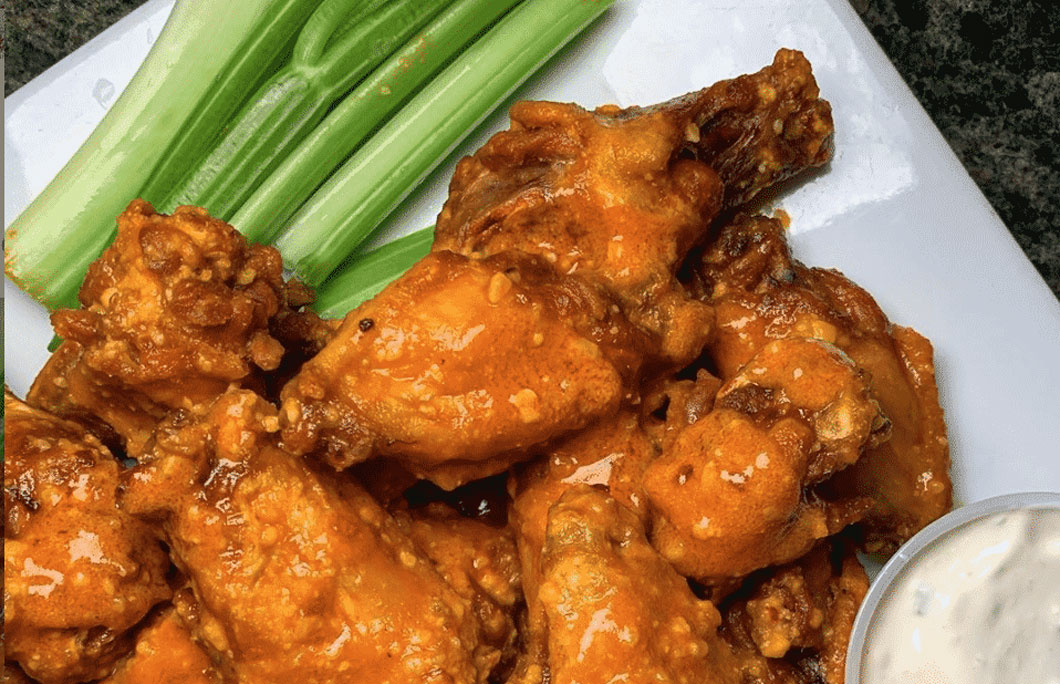 7. iBar – Baltimore
This Baltimore spot serves authentic buffalo wings with your choice of blue cheese, ranch or crisp celery. When we say authentic, we mean it too. They make their wings using an original recipe from the Anchor Bar in Buffalo, NY, so they're the real deal. Get ready for a messy-but-delicious eat.
---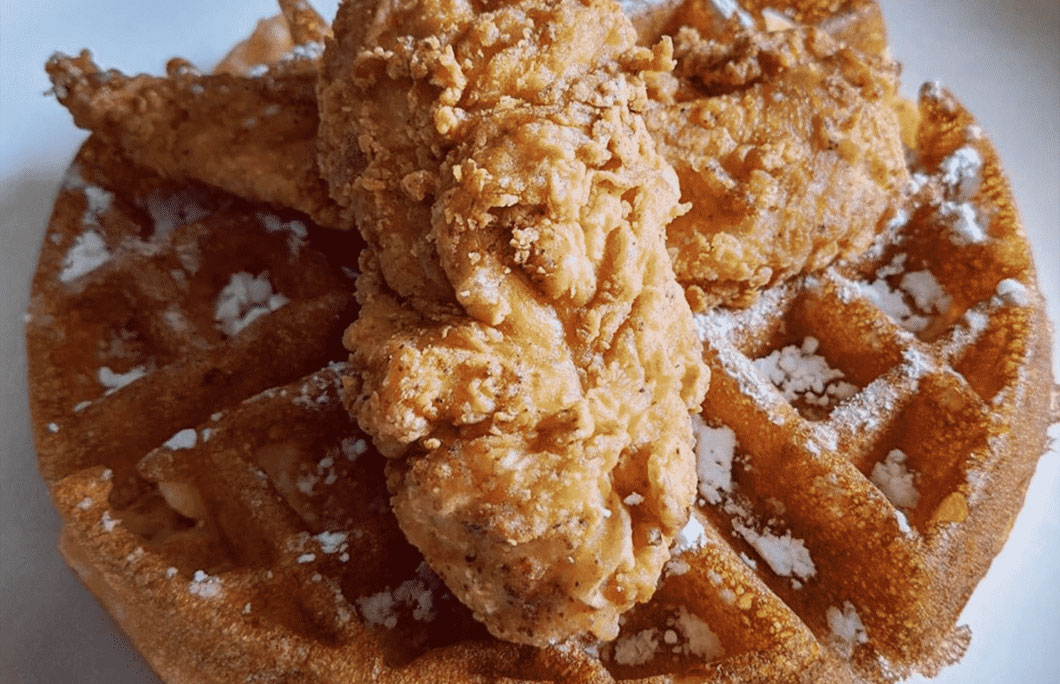 8. Connie's Chicken and Waffles – Baltimore
This Southern-style restaurant is a true chicken-lover's heaven. The wispy wings come on top of soft fluffy waffles or fries, including a red velvet double stack. If you're in the mood for juicy wings with a crunchy coating, these are a classic.
---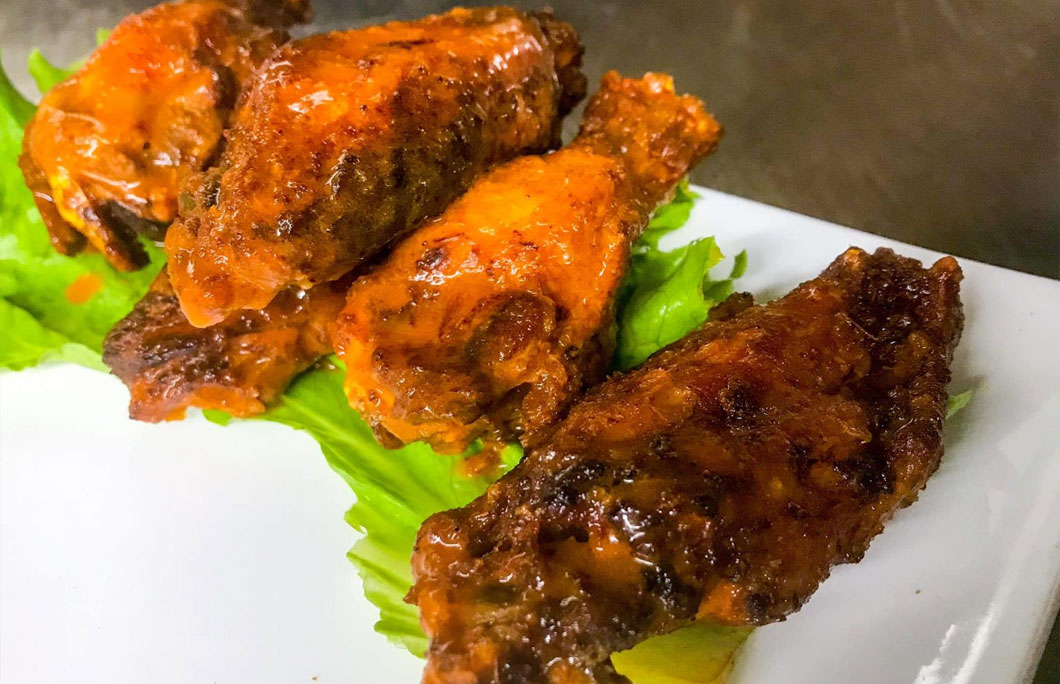 9. West End Grill – Annapolis
The West End Grill is a fun sports bar with a great atmosphere to enjoy the game with your family or friends. While you're here, order their droolworthy wings. They're in a delish hot sauce with Ranch, Blue Cheese, Celery and Carrots. Both boneless and bone-in wings are available for you to enjoy.
---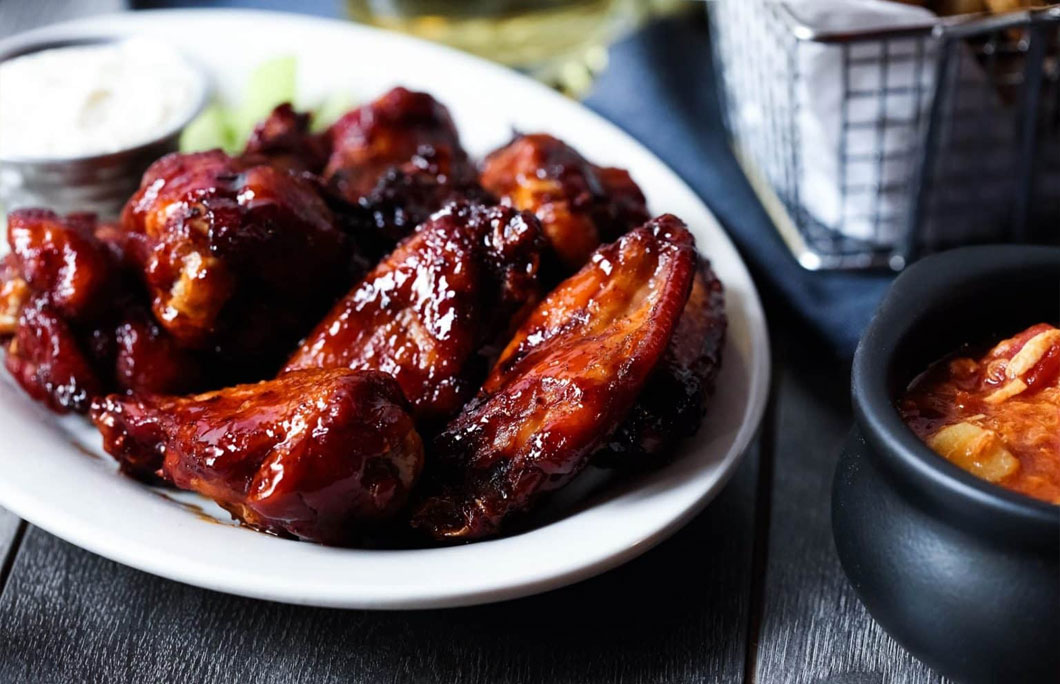 10. Red Hot & Blue – Laurel
This Memphis-style blues-themed BBQ restaurant specializes in cooking slow-smoked pork and chicken. Its jumbo chicken wings are served in different flavors including Mojo Mild, Sweet Red Chilli, Hoochie Coochie Hot and many more.
---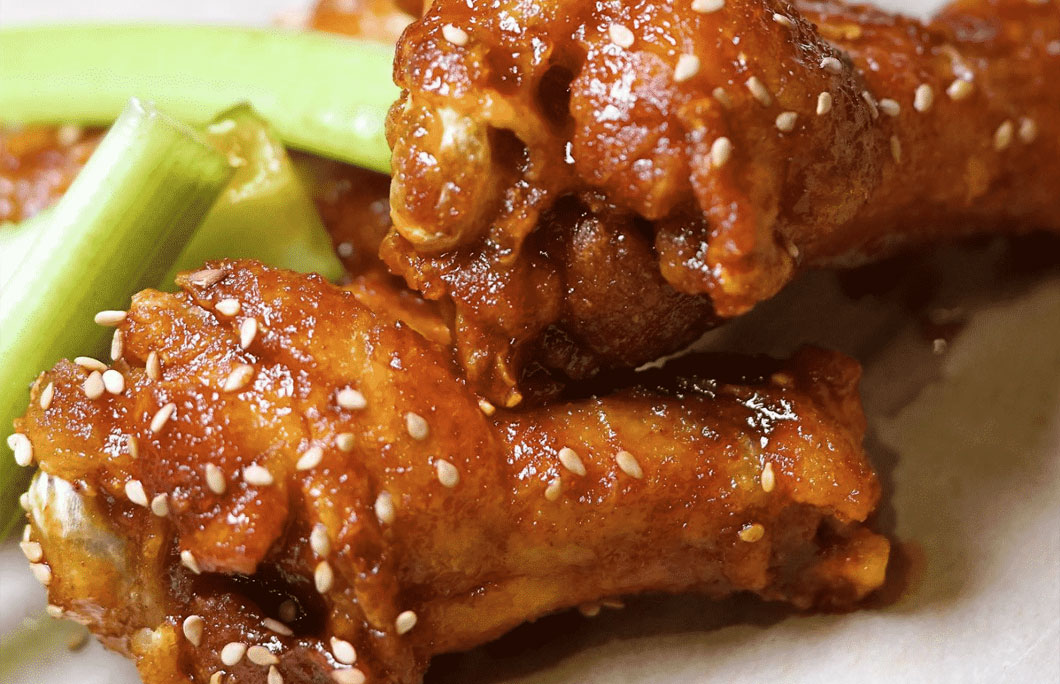 11. The Local Fry – Baltimore
Started by a loving husband and wife, the restaurant is inspired by the couple's different ethnic roots and travels around the world. Chicken wings are served in different flavors including old bay, cajun, honey garlic pepper and many more. When it comes to the best wings in Maryland, you'll never go wrong here.
---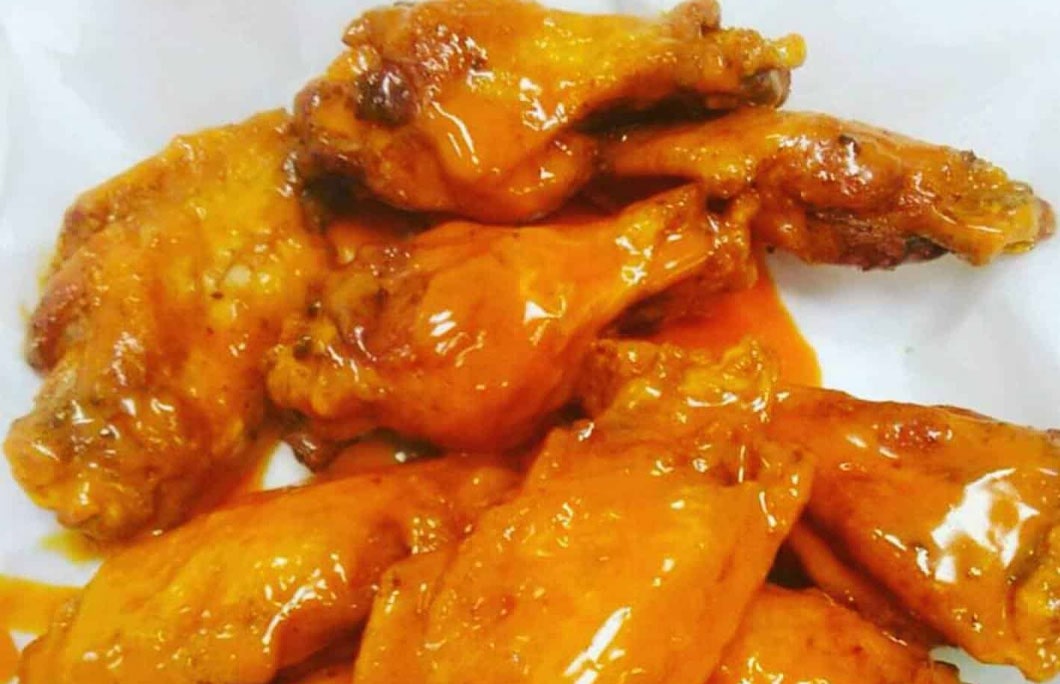 12. Judy's Island Grill – Glen Burnie
Judy's offers a delicious collection of breaded, deep-fried jumbo wings with your own choice of Old Bay butter or buffalo sauce. It also serves grilled Bob Marley wings which are marinated in jerk seasoning and then char-grilled. Two words: wing perfection.
---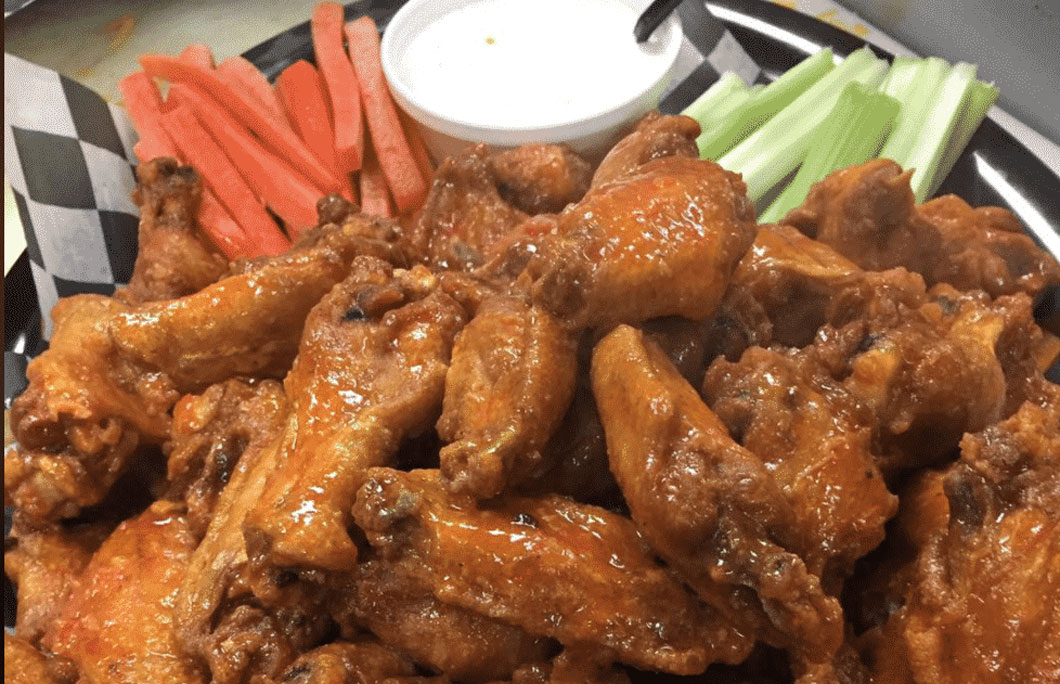 13. Olde Town Pub – Leonardtown
If you're ever in Leonardtown, you better try their amazing chicken wings that are available both boneless and bone-in We say try 'em both! Olde Town Pub also has several sauces for you to choose from including hot, mild, BBQ, teriyaki, Garlic Parmesan and many more.
---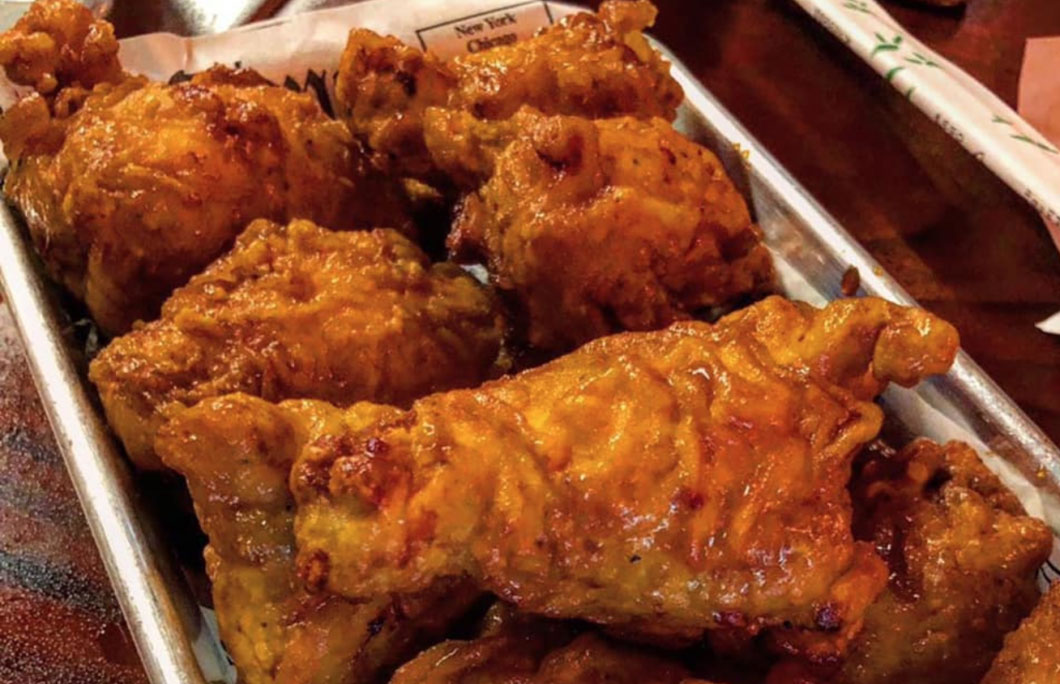 14. Jazz + Soju – Baltimore
Home to proper Korean Fried Chicken, the restaurant has a unique Asian style of making chicken wings. The joint offers Jazz + Soju wings which are fried twice in soybean oil to dissipate the fat for a crunchy bite, with your choice of sauce. Their special sauces include the Soy Garlic, the Spicy Soy Garlic and many more.
---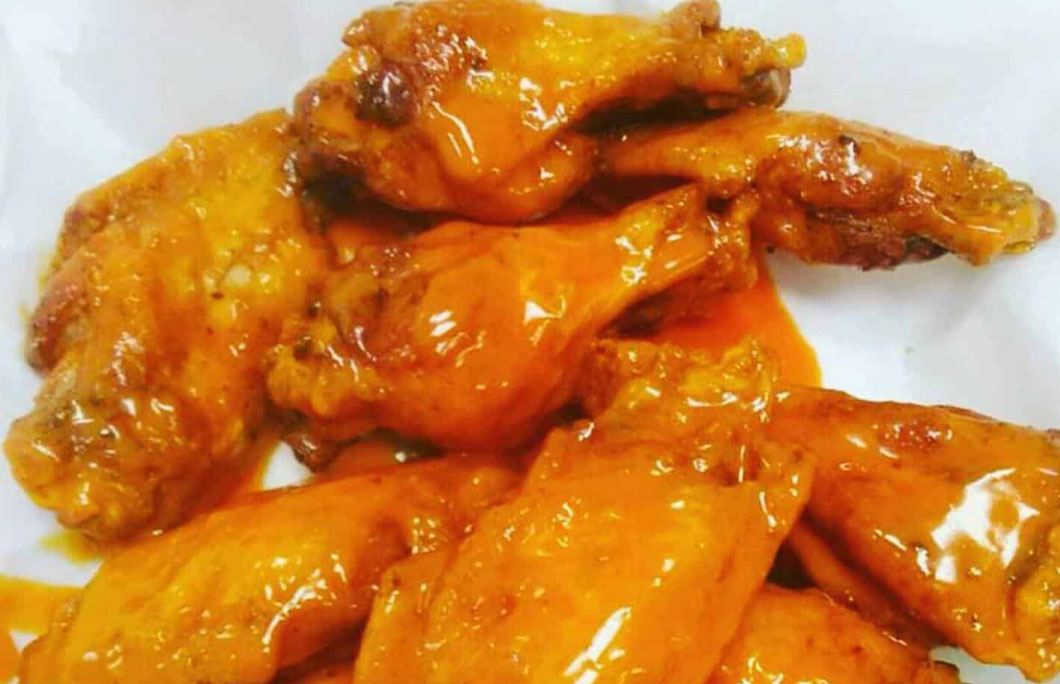 15. AMG Wing Heaven – Multiple
With one of the friendliest services in town, the AMG Wing Heaven is truly a heaven for all chicken wing lovers. Their signature sauces include the Caribbean Jerk, WH Season, Honey Mustard and many more delicious flavours. This spot never fails for a satisfying wing feast.
---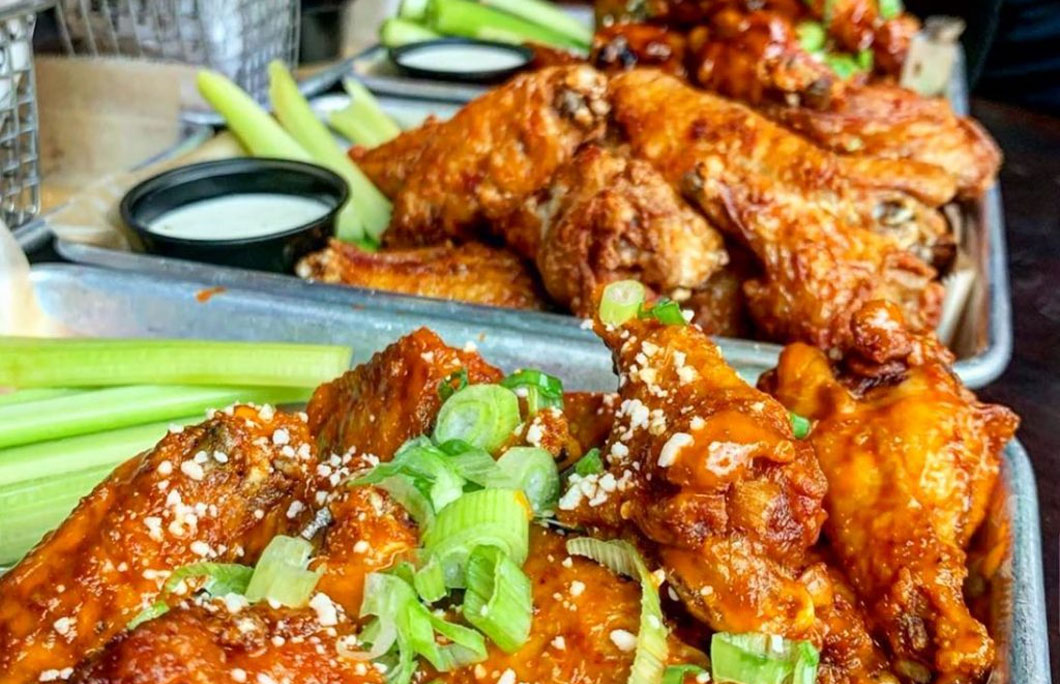 16. The Brass Tap – Baltimore
Chicken lovers will love the wings at The Brass Tap. They're big on flavour, with generous portions. Crispy on the outside and wonderfully juicy and tender on the inside, they go perfectly alongside an ice cold beer.
---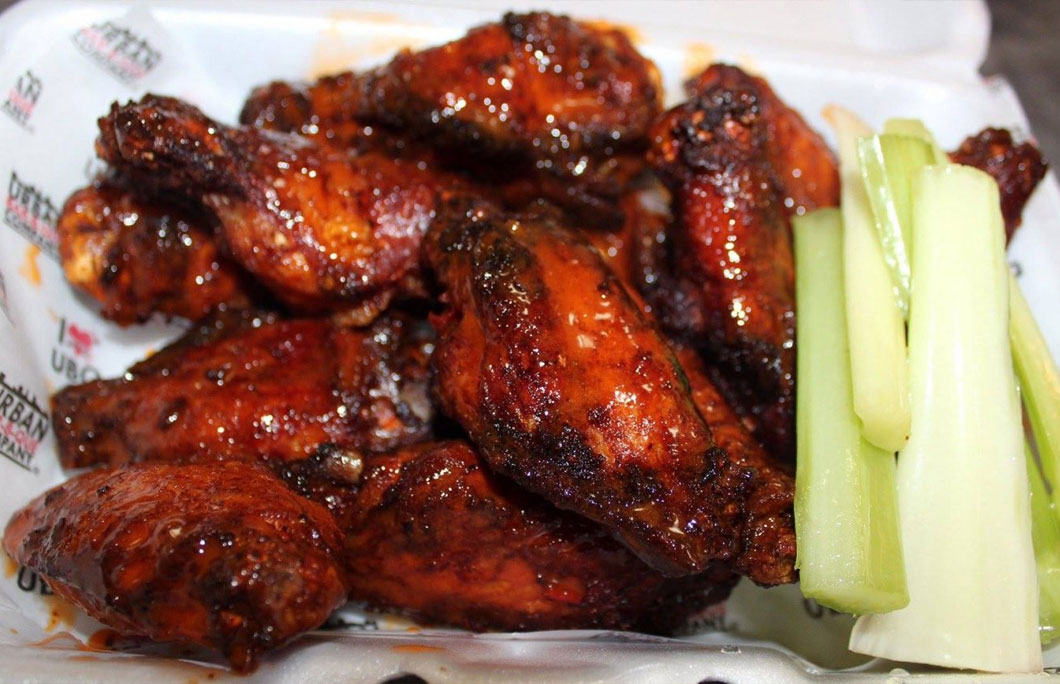 17. Urban Bar-B-Que – Rockville
The BBQ joint has a special knack for frying chicken wings. Serving both boneless and bone-in wings, the wings come in all your favorite flavors of Old Bay, BBQ Rub, Red BBQ Sauce and many more. Expect friendly staff and lots of hearty barbecue fare.
---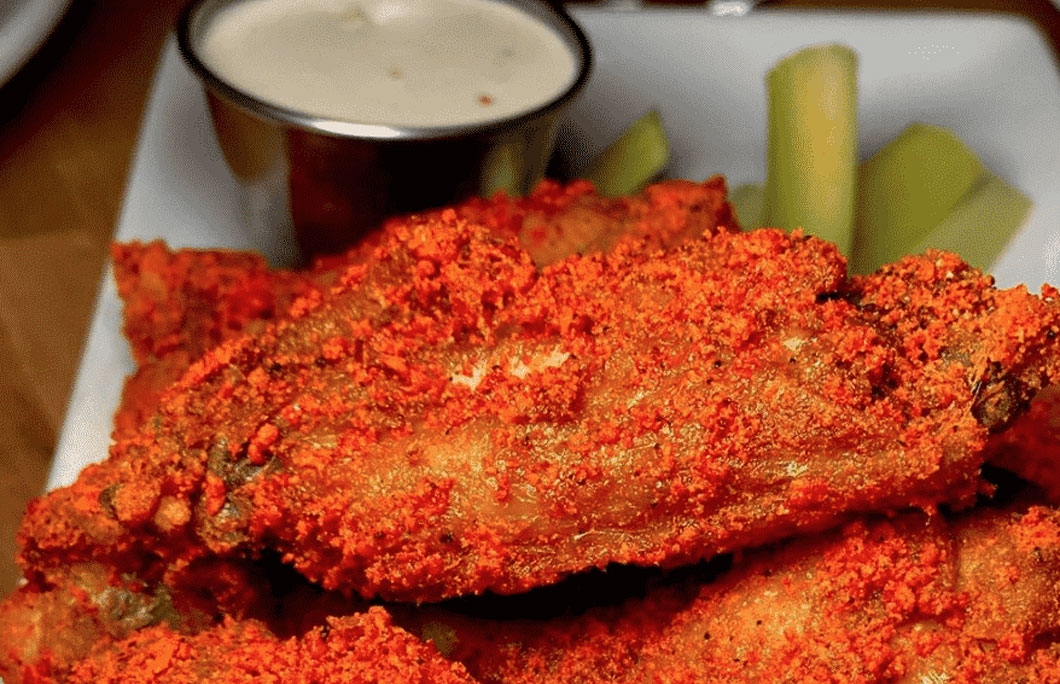 18. Wet City – Baltimore
Wet City is a must-visit if you're looking to grab a delicious meal in Baltimore. The restaurant has seriously good chicken wings, such as their Confit Chicken Wings which are served with buffalo sauce or lemon pepper. Keep an eye out for unique special flavours, like the Cheeto dust wings (below).
---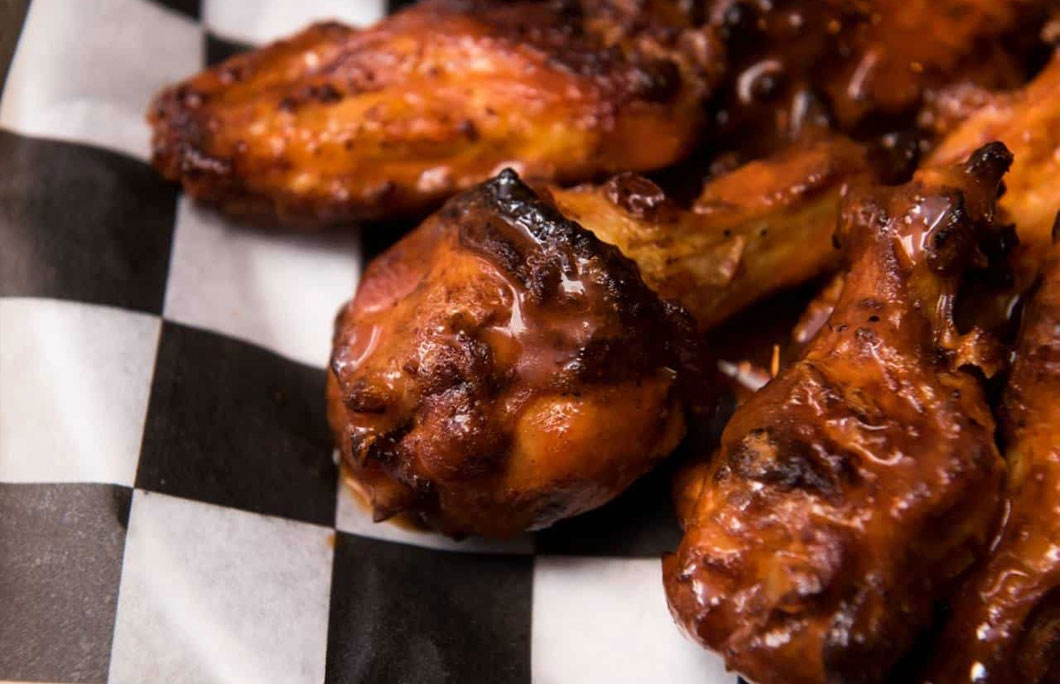 19. HomeSlyce – Columbia
This laidback pizza joint also has a great variety of chicken wings. They're perfectly crispy with a satisfying, juicy bite. No doubt some of the best chicken wings in Maryland.
---
20. Legacy Carryout – Fort Washington
Legacy Carryout is a top notch place for chicken wings and burgers. The wings here are a local favourite, with lashings of tasty sauces and big portions. Legacy Carryout also has some mean turkey burgers that you might wanna check out. But hey, don't forget those wings.
---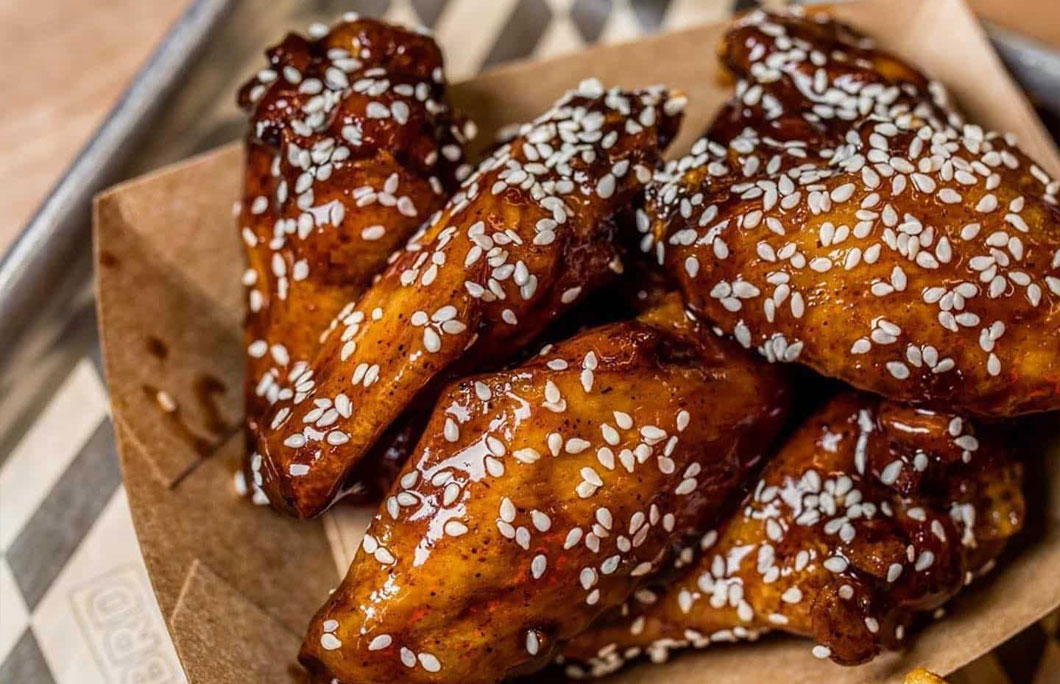 21. BRD – Baltimore
BRD takes great pride in cooking only the best, which means hormone and antibiotic -free meat so you can enjoy their chicken wings without worry. They have unique sauces including Japanese BBQ, Alabama White and many, many more for you to choose from.
---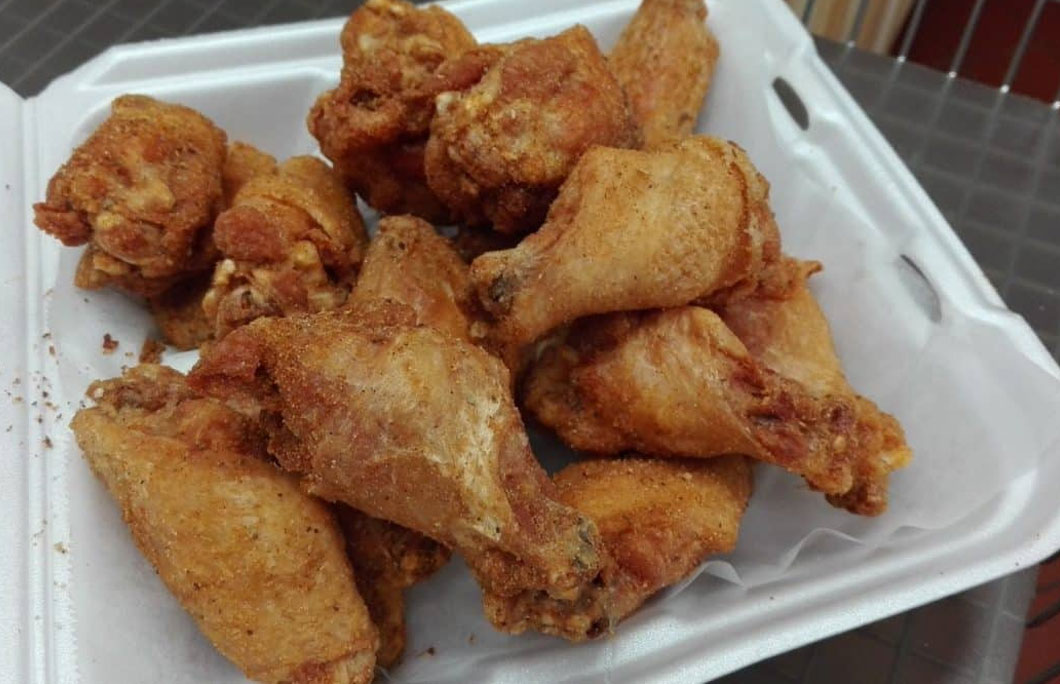 22. This Is Wings & Seafood – Pikesville
This casual chicken and seafood joint serves its chicken wings red hot alongside jumbo prawns with all sorts of tasty sauces. The wings are fried 'til extra crispy and available in party-size portions if you want to share with friends. Yum.
---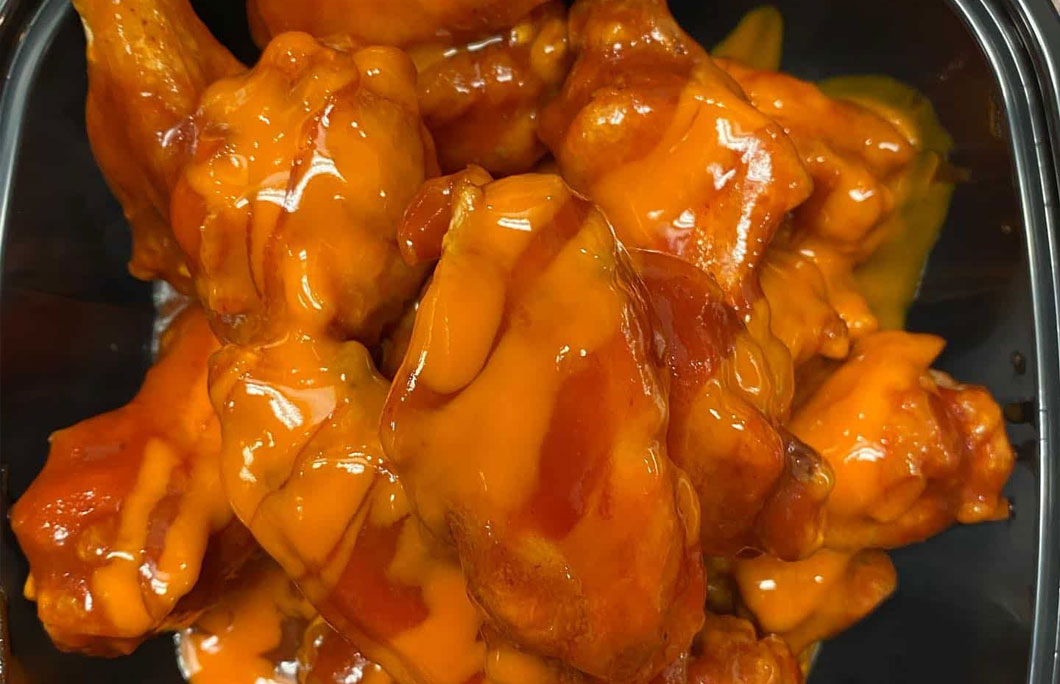 23. C.R Wings – Bel Air
C.R Wings has pretty much all the flavors and all the sauces that chicken wing lovers can think of, so this is the place to go if you want chicken wings in Bel Air. Take your pick from classic buffalo to buttery garlic sauces or a tangy honey mustard.
---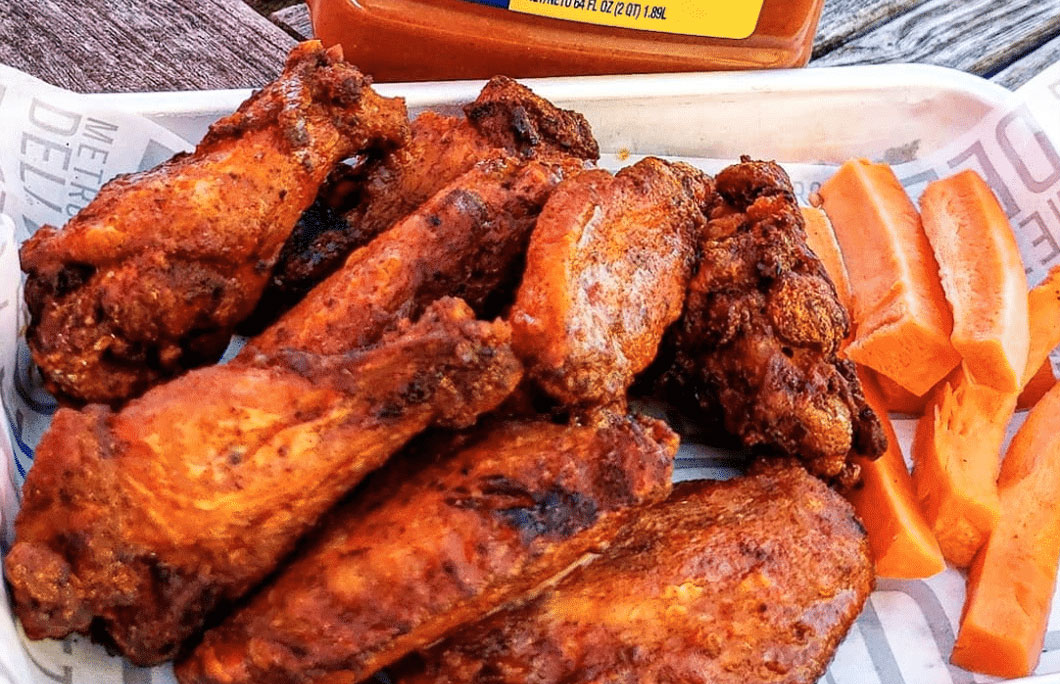 24. Frisco Tap House – Gambrills
The restaurant is a great place to enjoy good beer with your friends and enjoy some really great chicken wings. Fried in hot BBQ sauce and served right out of the frying pan, the wings are super crunchy and extra delicious. You'll be back for these wings again and again.
---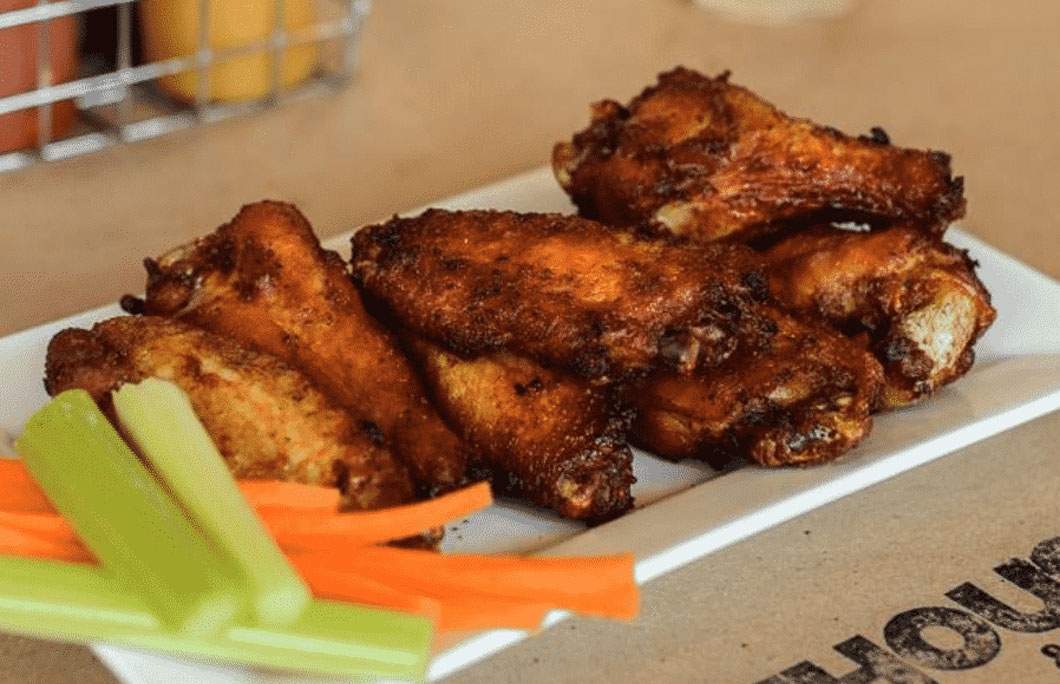 25. Annapolis Smokehouse & Tavern – Annapolis
This Annapolis eatery serves up its signature smokehouse chicken wings. They come with seven different sauces, including the Kansas City, Spicy Old Bay, Carolina Mustard, Alabama White and many more. You can also get them naked too, if you just want to enjoy that smokey taste.
---