Top 10 Houston road trips:
Space Center
Galveston Island
Brenham
The Blue Lagoon
Brazos Bend State Park
Sam Houston National Forest
Surfside Beach
Matagorda Island
Pedernales Falls State Park
San Jacinto Battleground
Beautiful beaches, pounding waterfalls, soothing forests, dramatic peaks, charming towns and fascinating historical sites are all within striking distance of your Houston base and you can find your ideal vehicle here in a couple of clicks ̶ with excellent deals from trusted car rental partners.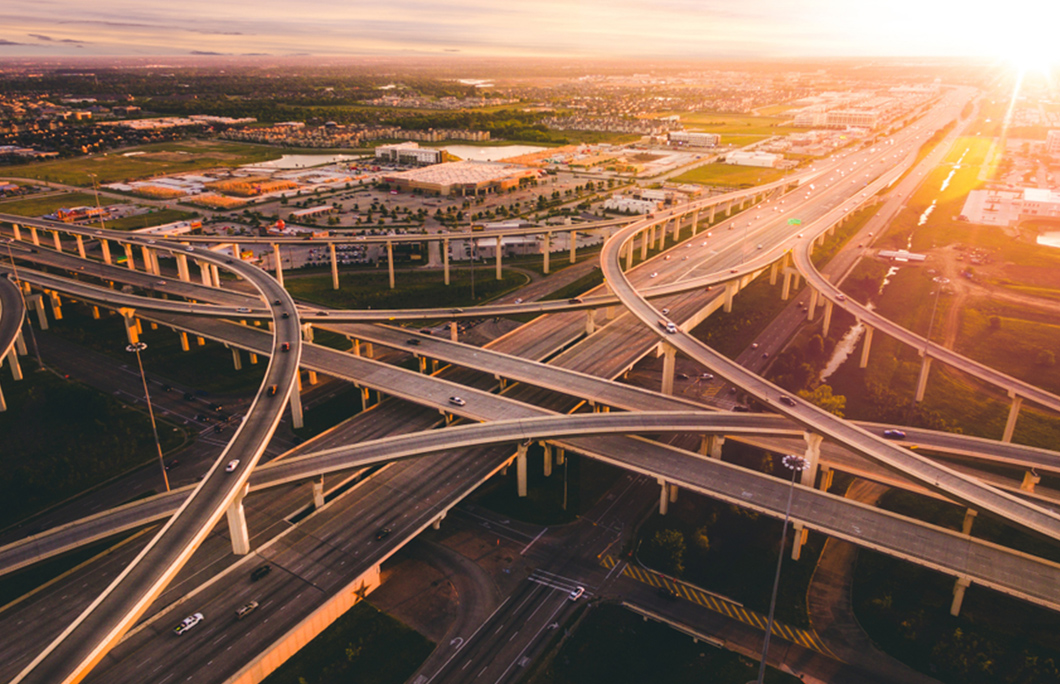 10 of the best scenic drives from Houston
Whether you're a native Houstonian or visiting from elsewhere in the States, you'll probably know that Houston, Texas is a city where the only limit is your imagination. The Bayou City is blessed by a bustling downtown packed with live music venues, clubs and cafes, culture vultures can feast on world-class museum and galleries and as the energy centre of the world, it's said to have America's highest standard of living.
Houston is also Space City, where you can grab your own seat at Mission Control, as well as a launchpad for lots of legendary road trips in the Lone Star State ̶ rent a cheap 7-seater ride from Enjoy Travel and hit the road in style with friends and family or grab a cool convertible and feel the wind in your hair.
Driving in Houston
Whether you're renting a minibus, station wagon or anything else, there are a few tips on driving in and around Houston which are worth taking a minute to consider.
So before you saddle up for your blockbuster road trips, hold your horses for a few words to the wise.
Residential roads usually have a 30mph speed limit, feeder and farm to market roads are 65mph to 65mph and freeways are 65mph to 75mph.
As you'd expect, seatbelts are mandatory and drink driving is strictly forbidden. Parking in downtown Houston can be expensive but you can park for free after 6pm and on Sundays in some parking garages.
If you're spending time in a few cities during your US vacay (or staycay), remember that one-way rental allows you to drop off your rental vehicle at your next port of call.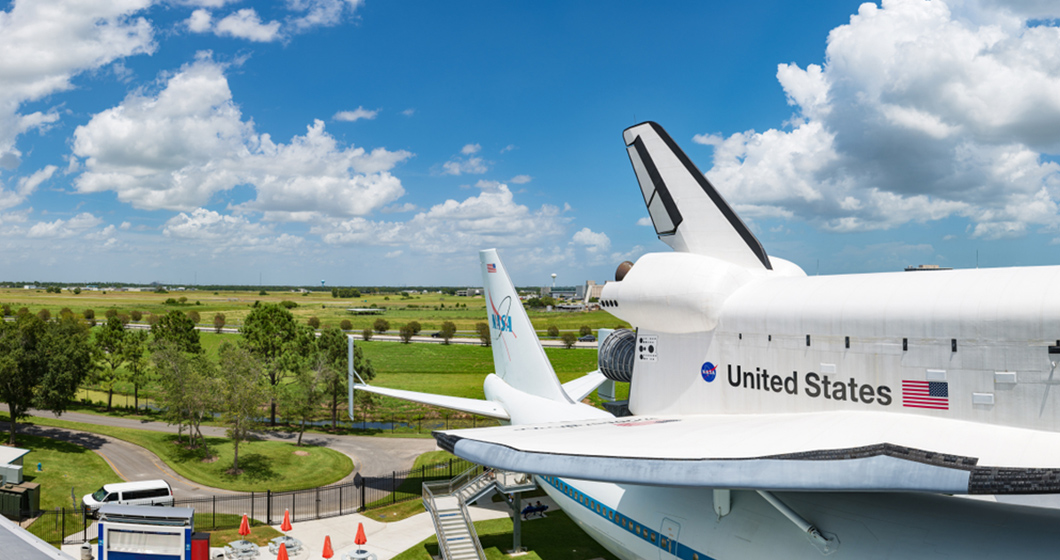 1. Space Center
Houston's Johnson Space Center was established in 1961, played a central role in the Apollo and Skylab projects and is still at the vanguard of human space exploration to this day. A short drive from the city center (but a universe away), kids of all ages love this mind-blowing museum where you can see Mission Control, the Astronaut Training Facilities and even the control room which monitors activities on the International Space Station. Day trips don't get more out of this world.
Getting there: Take the I-45 south east of downtown to reach the Space Center in just 30 minutes.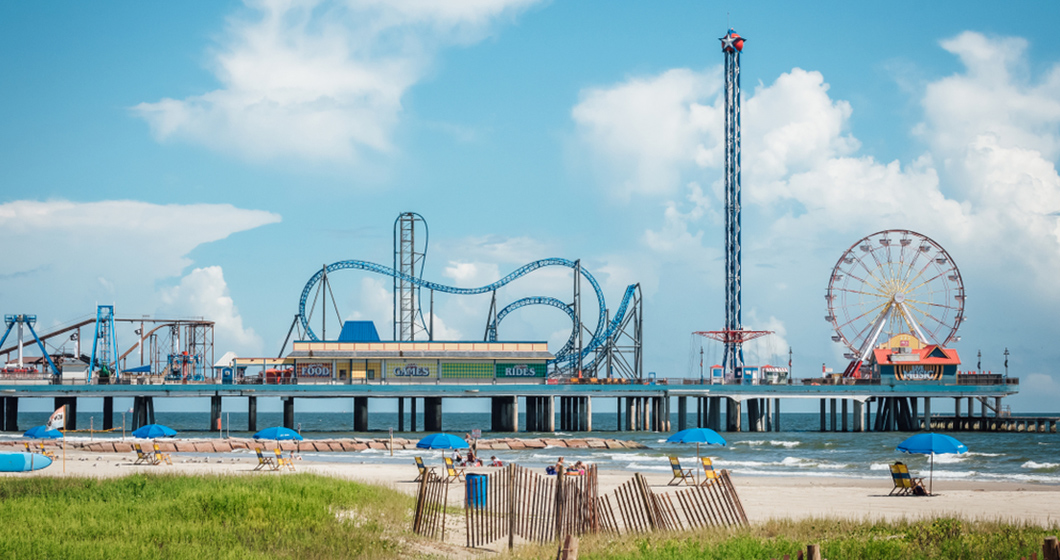 2. Galveston Island
An amazing island city on the Gulf Coast of Texas, Galveston packs as much into a day trip from Houston as is humanly possible. Originally inhabited by the Akokisa and Karankawa tribes, attractions here include Galveston Island State Park with its fishing areas and kayaking spots, Stewart Beach and East Beach, and the traditional amusement rides at Galveston Island Historic Pleasure Pier. Meanwhile, Moody Gardens features monkeys, sharks and more!
Getting there: drive along the I-45 S to reach Galveston Island in around 55 minutes.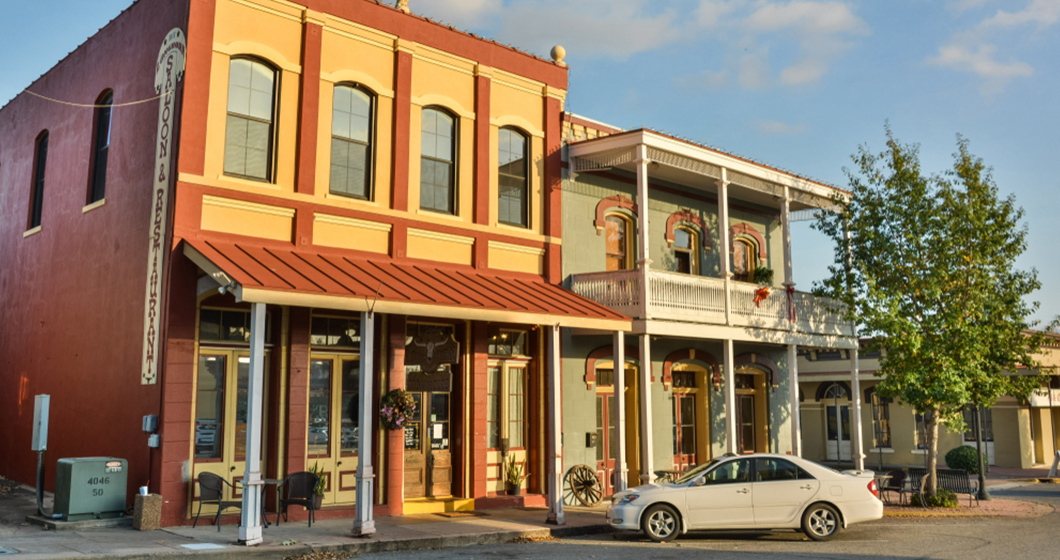 3. Brenham
If you want a Boho road trip with a difference, don't miss Brenham. This uber-cool city in Washington County, east-central Texas really is a hipster's haven, with walls adorned by colorful murals, theatres and concert halls, a craft brewery, and antique shops and art galleries aplenty. Outside of town, there are beautiful farms and vineyards to explore, plus if you fancy a side of history with your heaped cultural helping, nearby Washington-on-the-Brazos is the birthplace of the Republic of Texas.
Getting there: take the US-290 W from Houston to reach Brenham in just over one hour.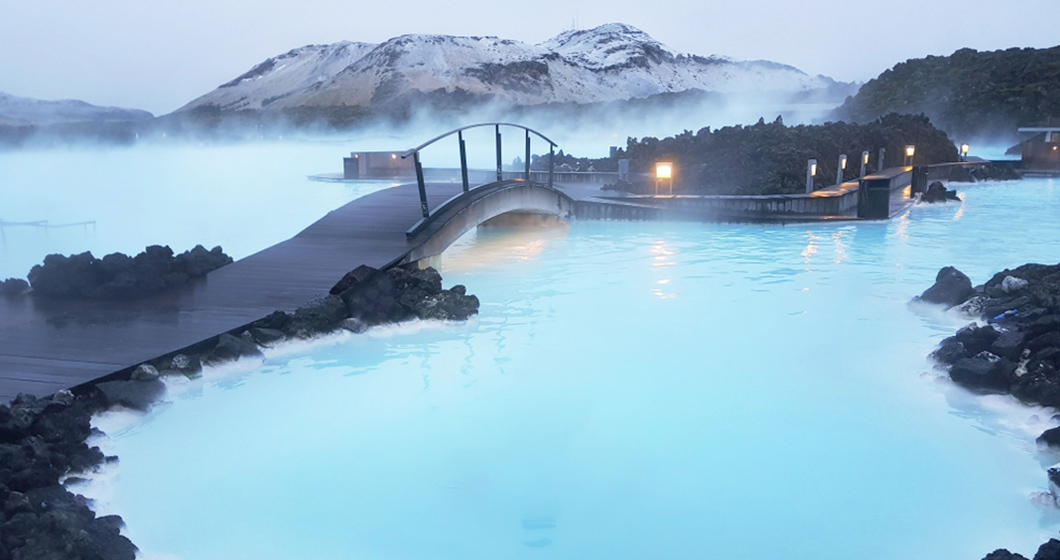 4. The Blue Lagoon
Want to get your youngsters, gramps and grandma in that 9-seater rental ride faster than you can say 'jumping jack flash'? Tell them you're taking them on a road trip to the Blue Lagoon. Located in Huntsville, Texas, to the north of Houston, this sublime spot has soft sands, crystalline waters and is known as the top scuba diving spot in the entire state. Unlike some popular diving spots, there's a strict cap on the number of visitors at any one time, so you'll feel comfy as you build your underwater confidence, and you can chill out afterwards with a cool drink as you gaze on the limestone rocks and pinewoods that surround this natural oasis.
Getting there: take the I-45 N and you'll roll up to the Blue Lagoon in one hour and 15 minutes.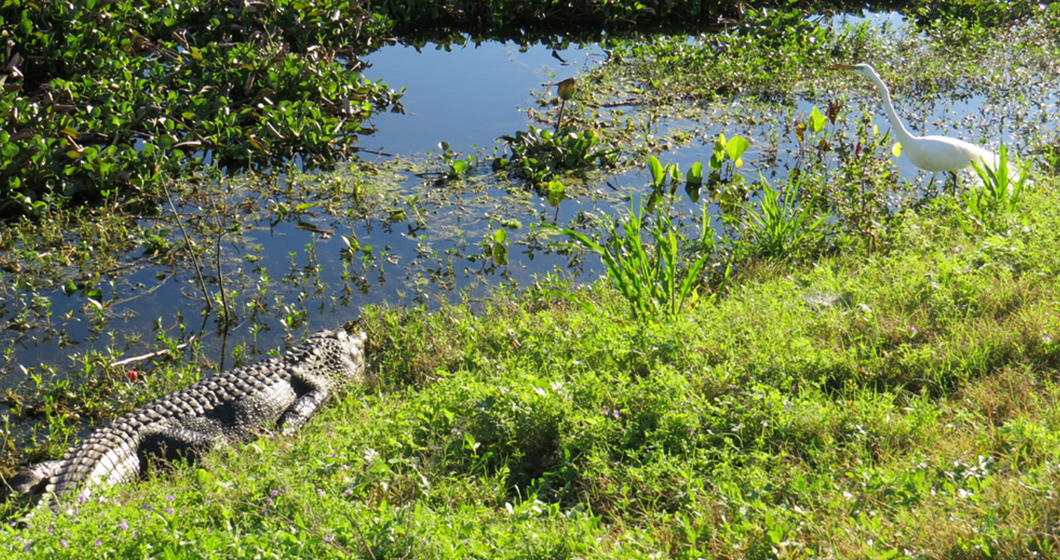 5. Brazos Bend State Park
A sprawling 4,897 acre park bordering the Brazos River and Fort Bend County, Brazos Bend State Park is a paradisical day trip destination if you love stunning scenery and interesting wildlife. Just 45 miles from downtown Houston, refreshing activities on offer include hiking nature trails, horse riding, camping and picnics. There are dense hardwood forests to explore and beautiful waterbirds at Creekfield Lake but be careful of the snappiest residents ̶ the alligators!
Getting there: you'll be sampling the park life in under one hour if you take the FM 1462 E/W, Farm to Market 1462 and State Highway 288 N.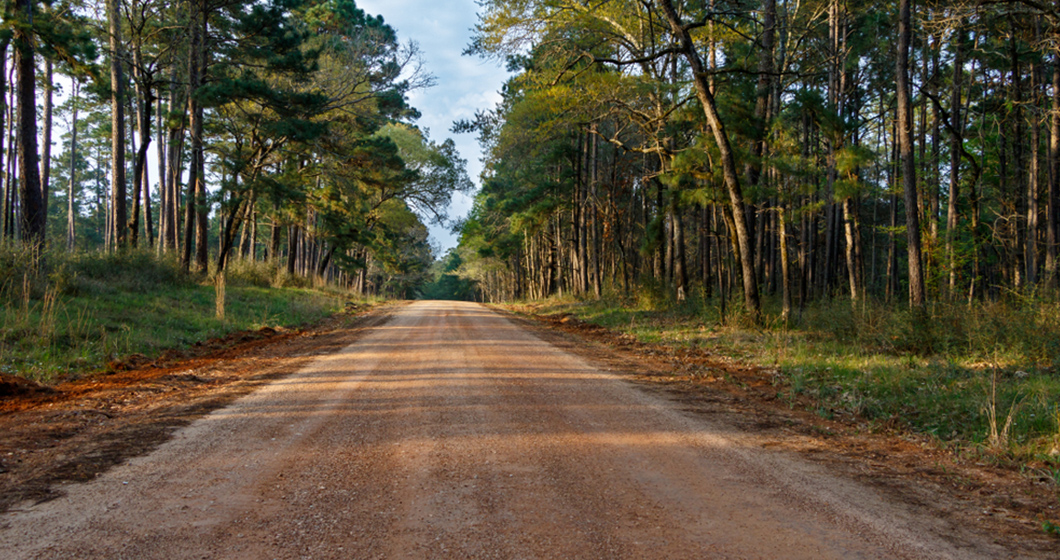 6. Sam Houston National Forest
Fancy a spot of forest bathing? You've got plenty of Zen-like sylvan sports to choose from in the 163,037 acre Sam Houston National Forest. Spanning Montgomery, San Jacinto and Walker counties, there's evidence of human occupation here dating back 12,000 years and there are a number of prehistoric sites and sacred burial grounds. You'll enjoy bracing hiking trails, camping, fishing and boating ̶ the great outdoors never looked more beautiful!
Getting there: take the I-45 N to reach this wonderful woodland in around 55 minutes.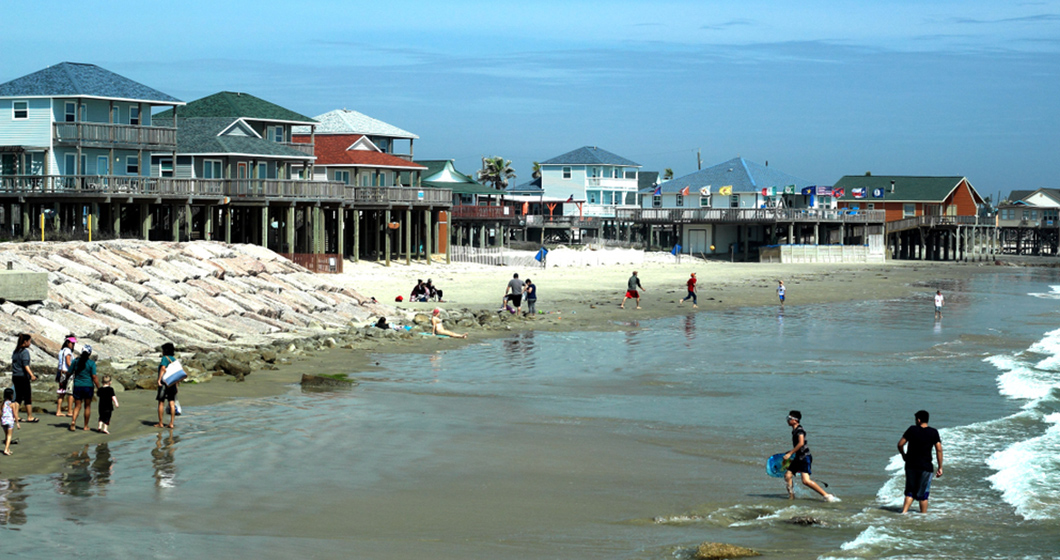 7. Surfside Beach
Situated just an hour south of Houston, Surfside beach is a manageable day trip that delivers plenty of bang for your buck in the gas money vs destination attractions equation. This scenic Texas Gulf Coast spot comprises four miles of pristine coastline where you can catch some rays, master your bodyboarding, or just relax and sip a cold drink while people-watching. Kids also love the Splash Pad Park, a 2000 square foot freshwater activity area with 10 fantastic water features.
Getting there: drive south out of the city center to reach Surfside Beach in just over an hour via State Highway 288 S.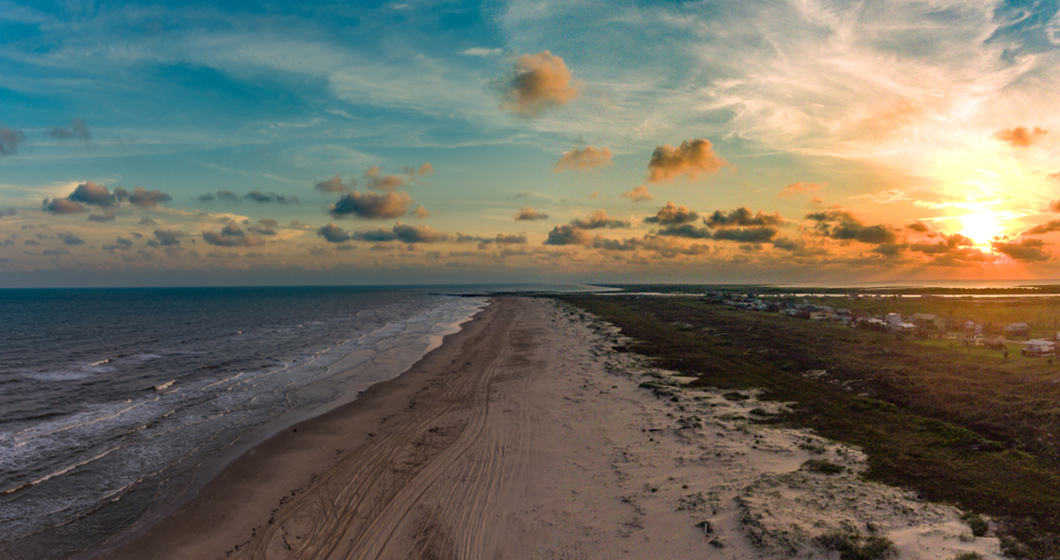 8. Matagorda Island
An idyllic 38-mile long barrier island in Calhoun County on the Gulf Coast of Texas, Matagorda ('thick brush' in Spanish) Island is an isolated, inspirational place to really get away from it all. The biodiversity is staggering here, with countless species of migratory birds, alligators, a big herd of white-tailed deer and 19 endangered species overall. There's a 19th century lighthouse at the north of the island and it's a great place to fish, but there's no electricity, water or food available on the island, so please come prepared!
Getting there: take the TX 288 southwest from Houston to reach Matagorda in 2 hours 20 minutes.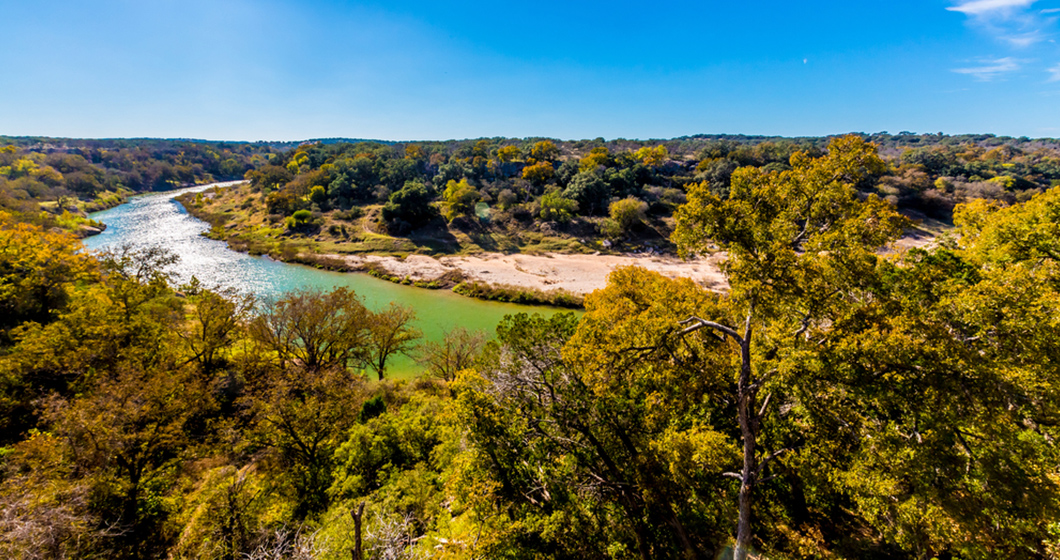 9. Pedernales Falls State Park
A 5,212 acre state park that caresses the Pedernales riverbanks in Texas' Blanco County, Pedernales Falls State Park is another excellent place to swim, hike and spend quality time bonding amidst beautiful scenery. You can enjoy fun watersports like tubing on the river, the fishing is superb and animal lovers adore the bird blind and butterfly garden. This road trip is a little longer, so set off early to make the most of it.
Getting there: take the I-10 W and TX071 W to reach Pedernales in just over 3 hours.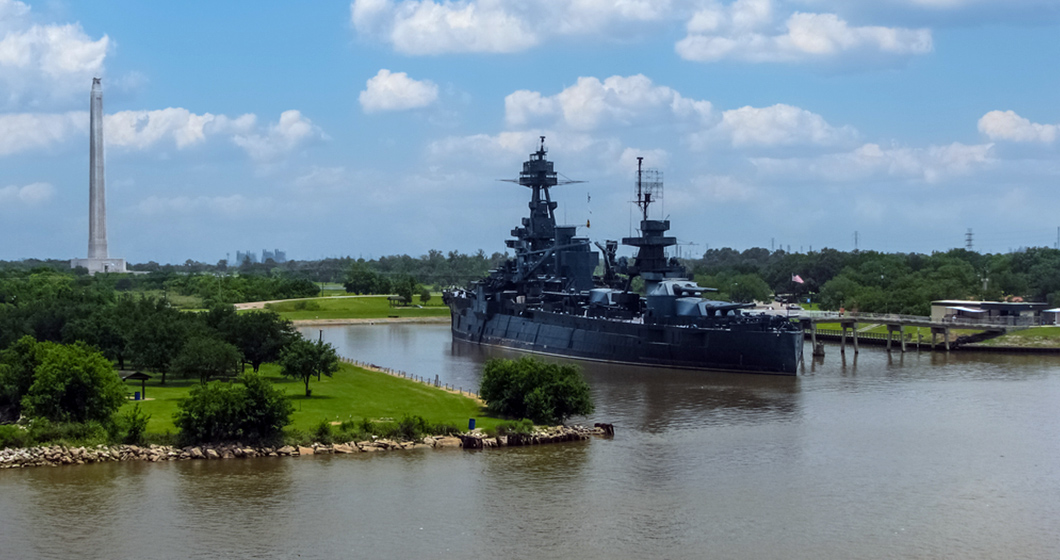 10. San Jacinto Battleground
This state historic site in La Porte commemorates the 1836 occasion when Texan troops commanded by General Sam Houston struck a decisive blow which resulted in Texas gaining independence from Mexico, spurred by the famous cry 'Remember the Alamo!'. You can walk in their footsteps here, take in the museum and ride the swift elevator to the top of the monument to survey the ancient battleground in panoramic style.
Getting there: take the I-45 S and TX-225 E out of Houston to reach this super site in just 35 minutes.
As you can see, rent a car in Houston from Enjoy Travel and there are endless discoveries on your doorstep!