10 Epic USA Road Trips
Ready for your road trip - here are our top 10 epic trips from Covid:
Route 66
Saddle Road Hawaii
Pacific Coast Highway
Grand Canyon & Zion
Yellowstone & Grand Teton
Atlanta to Chattanooga
Blue Ridge Parkway
Scenic Byway 12
Florida Keys Scenic Highway
North Shore Scenic Drive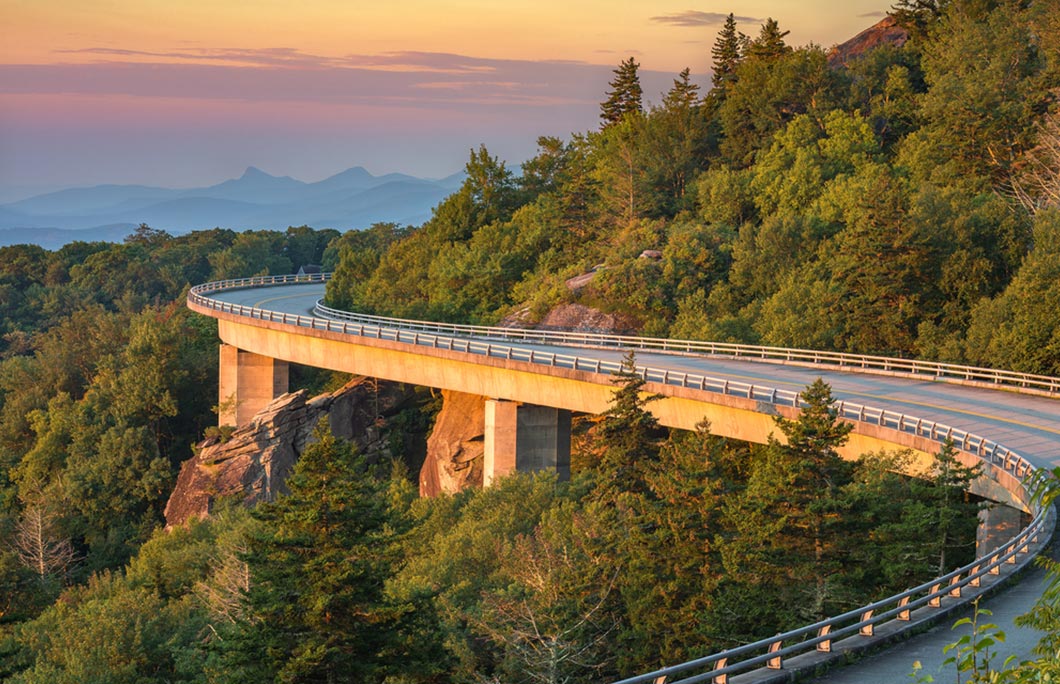 10 of the best scenic drives during Covid
If Covid-19 travel restrictions have made you pause your international vacation plans indefinitely, there's still one amazing option you shouldn't overlook ̶ a socially-distanced all-American road trip.
Pack your bags proficiently, decide the best route during a dining table debate, rent a minibus from Enjoy Travel and simply hit the road!
With 50 states, 58 national parks and constellation of cities, towns and iconic roads taking you through some of the most stunning scenery on God's green earth, the good old US of A must be the best place in the world for a road trip.
From the burnished cliffs, dramatic canyons, and wild waterfalls of the Southwest to the verdant vineyards and red fir forests of California, and the kitsch romance of Route 66 to the breath-taking majesty of Hawaii's mountains and beaches, you're spoiled for choice.
And with proper planning, you can travel with peace of mind ̶ maintaining your own social bubble and maximizing your enjoyment, while convenient options like one-way car rental mean that you can drop off your ride at the ideal final destination for your epic adventure on the road.
Tips on driving during Covid
First thing's first ̶ different state, local and territorial governments apply their own Covid-19 travel restrictions, therefore it's crucial that you check the requirements on your route. Don't stress though, because the CDC domestic travel planner lets you do just that.
It should be obvious, but please delay your trip and get tested if you've got any possible Covid-19 symptoms, make sure that you're fully stocked with masks and hand sanitizer and maintain excellent hand hygiene for the duration.
Wherever possible, opt for hotels that provide contactless check-in and check-out services and maintain the appropriate physical distance from travelers outside of your family group, even if you've been vaccinated.
Make sure that all your essential tech is charged and packed, particularly your cellphone. And leave a detailed itinerary with a friend or relative back home, confirming with them regularly that your trip is proceeding according to plan.
With all that in mind, now it's time to get your motor running and head out on the highway for the 10 best road trips during Covid ̶ let's roll!
1. Route 66
Also known as the Mother Road, this legendary highway was the main migratory artery for travelers escaping Chicago's Rust Belt for new lives in sun-kissed California. The route spans some 2,300 miles of open road between Chicago and Santa Monica, and you'll see plenty of beautiful big skies, retro diners and classic bikes and cars along the way. Don't miss the Route 66 Hall of Fame Museum at Pontiac, Illinois, and take a short detour at Indian Wells, Arizona to watch the chameleonic sunset at the Painted Desert.
2. Saddle Road Hawaii
Snaking through Hawaii from the Kona Coast to tropical Hilo, Saddle Road (Route 200) reaches a maximum elevation of 6,600 feet, so this isn't your ideal road trip if you're not ready for a natural rollercoaster ride! Thanks to robust repairs, road safety here has improved significantly, and Saddle road reveals the Big Island in all its glory ̶ from misty mountains to rich pastures, and lush tropical forests to bone-dry deserts.
3. Pacific Coast Highway
This classic road trip takes in the best of the West, as you roll through gargantuan redwood forests in northern California, cruise along the eye-popping Big Sur coast and then cascade down to the stunning beaches of Southern California. A Pacific Coast highway trip can be as long or as short as you like, depending on how long you want to stay in lovely cities like San Diego, Los Angeles, San Francisco, and Santa Barbara along the way.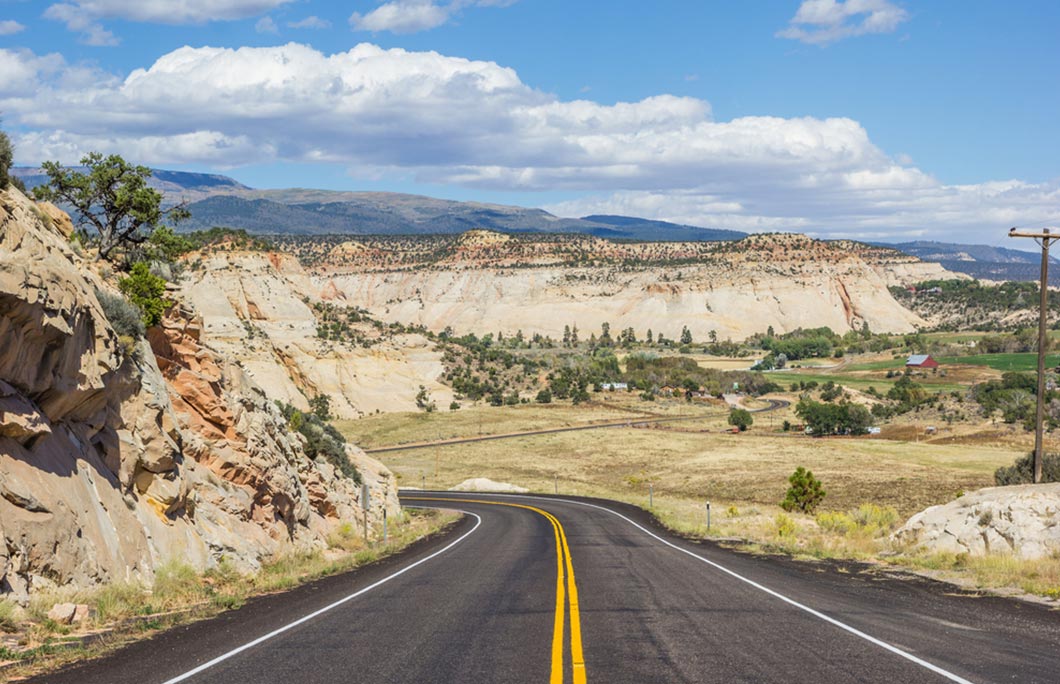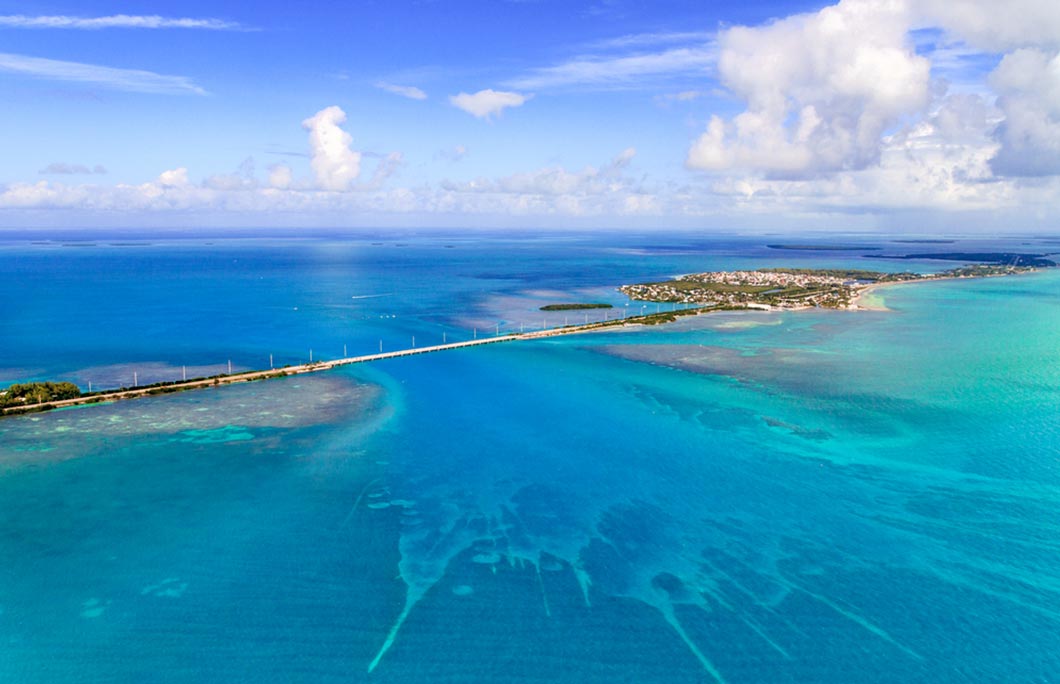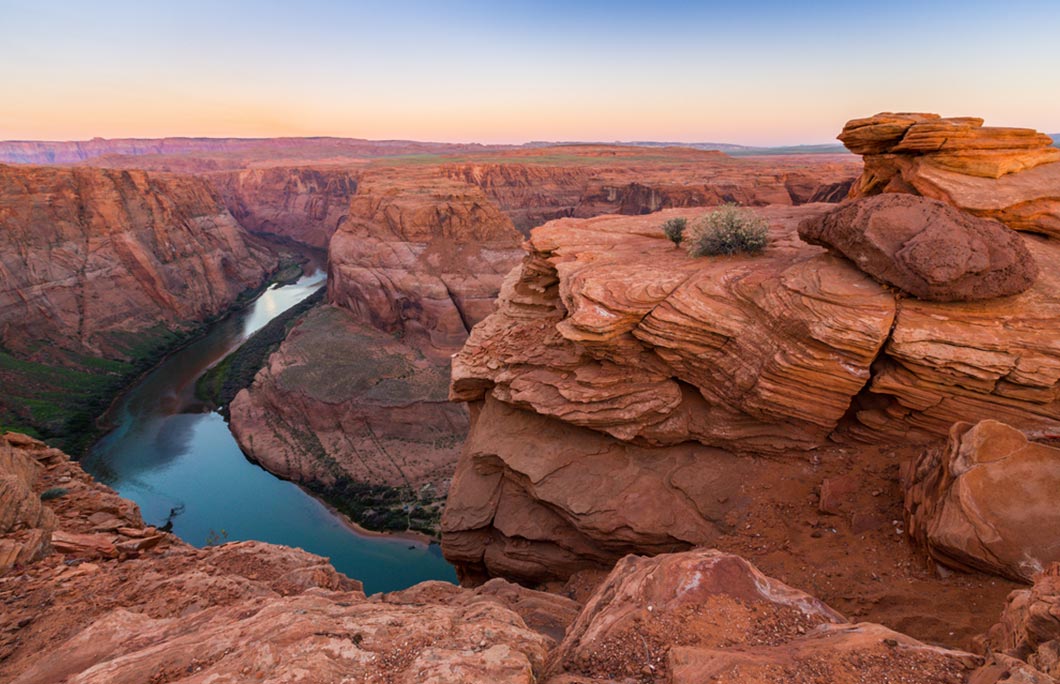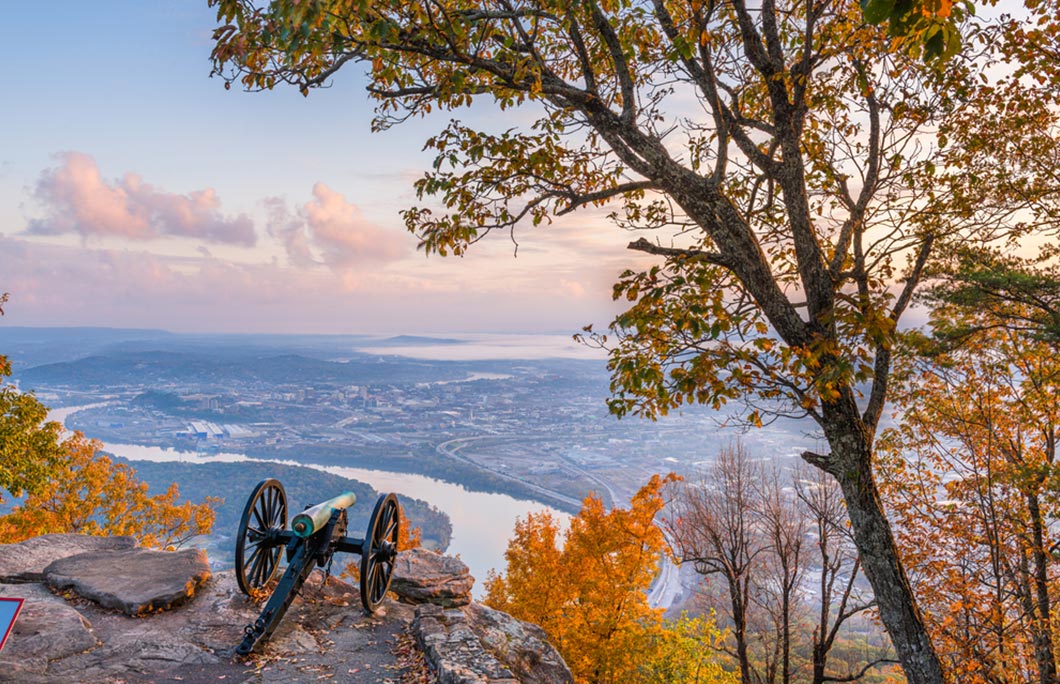 4. Grand Canyon & Zion
Fancy a road trip that begins and ends in Las Vegas and takes you through the Grand National Park and Zion National Park in-between? Then hop in your cheap 7-seater rental vehicle from Enjoytravel.com and get ready for a gorgeous Grand Canyon & Zion rolling staycation. You'll see the awe-inspiring South Rim of the Grand Canyon, take a guided tour of the Narrows of Zion and stop off for a boat trip at Lake Powell near Page, Arizona, which has soft sandy beaches, tropical palm trees and a backdrop of ravishing rouge cliffs.
5. Yellowstone & Grand Teton
These two neighboring national parks in Northwest Wyoming are ideal road trip terrain and let you discover to beauty of the west from the comfort of your car. You can camp out like an old-time cowboy (or cowgirl) in Custer, Wyoming, enjoy a picnic at Yellowstone Lake (watch out for Yogi Bear) and take a safari at Grand Teton, which boasts bison, black bears, elk, pronghorn, and moose. From dramatic geothermal geysers to awesome animals, this is the great outdoors at its best.
6. Atlanta to Chattanooga
If you're a fan of Elvis Presley and want to find out more about the struggle for Civil Rights, then this road trip ticks every box and then some. Hop in your 9-seater in Atlanta and hit the road as your mind and body are stimulated in Georgia, Alabama, Louisiana, and Tennessee. You'll see the Jungle Room at Elvis' former home Graceland, be inspired by the US Civil Rights Trail in Montgomery and marvel at Lookout Mountain in Chattanooga, which rewards you with sublime views of seven US states.
7. Blue Ridge Parkway
The Blue Ridge Parkway sweeps through 469 miles of scenic mountains, waterfalls and forests in Virginia and North Carolina, encompassing everything from Southern Appalachian craftwork and music to Cherokee heritage and culture. Visit during the Fall and the area is ablaze with turning leaves, and highlights include Marbry Mill at Milepost 176, with its authentic gristmill and waterwheel, and the famous 'Lion King' rock at Rough Ridge at Milepost 302.8.
8. Scenic Byway 12
Utah's Scenic Byway 12 lets you experience the beating heart of the American West. The 123 mile route takes you from Panguitch at the Grand Staircase-Escalante National Monument in the west to Torrey in the Northwest and spans the Capitol Reef and Bryce Canyon national parks, taking in dramatic red rock cliffs, deserts, Boulder Mountain, and pretty aspen and pine groves.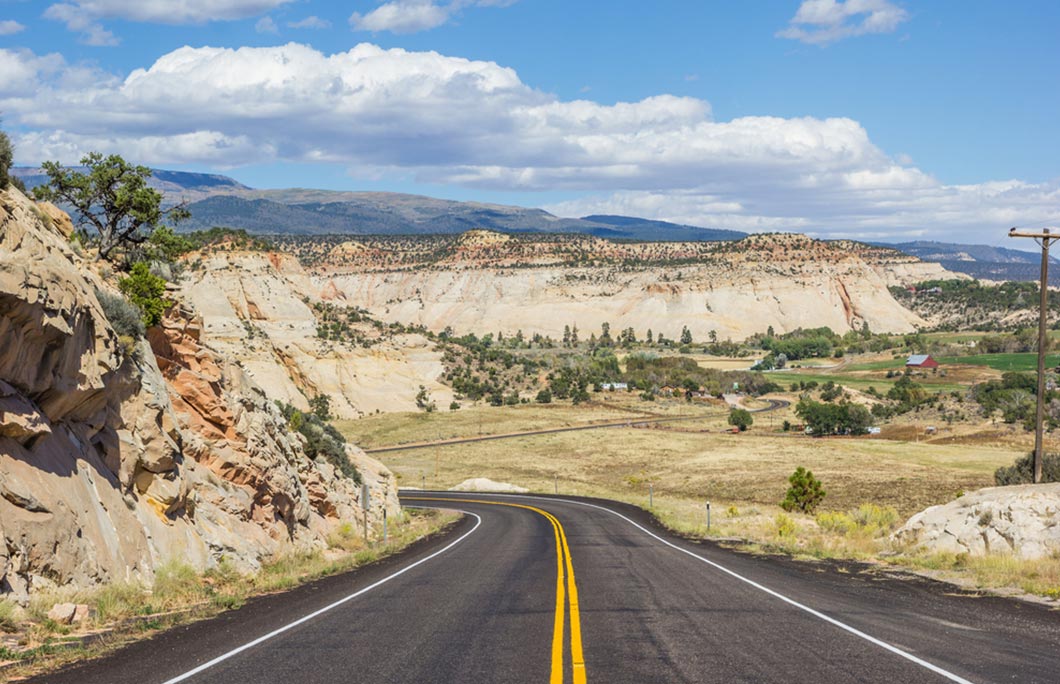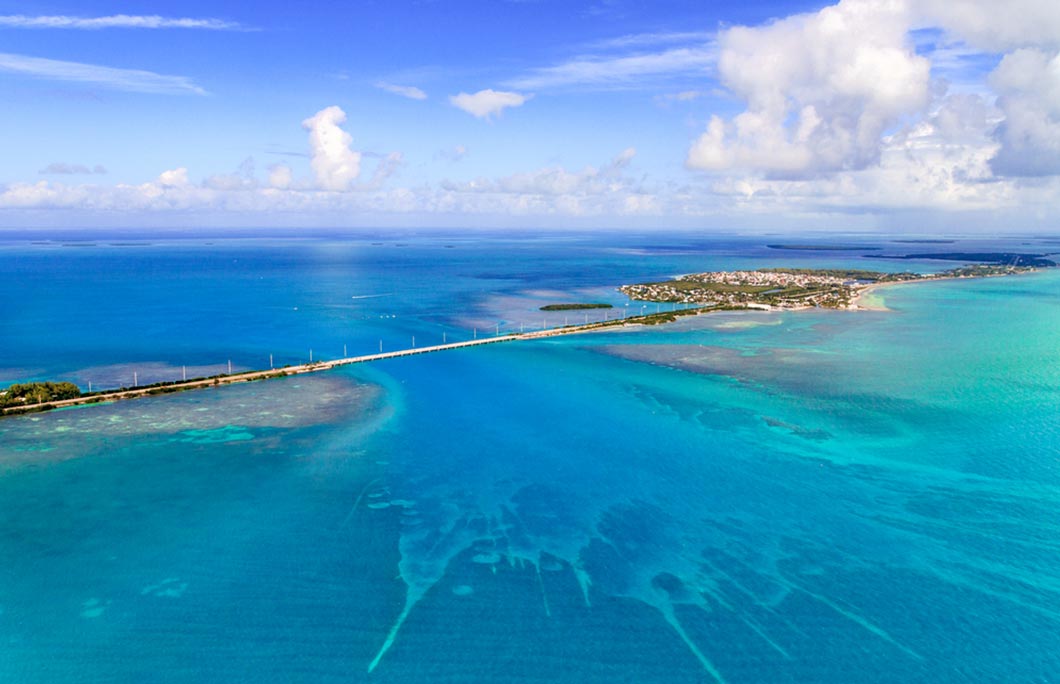 9. Florida Keys Scenic Highway
You'll often feel like you're floating on water rather than rolling along on tarmac during a Florida Keys Scenic Highway road trip, thanks to roads elevated above the water surface which are marvels of modern engineering. This 110-mile portion of US 1 from Key Largo to Key West is known as 'the road to paradise' by locals and after sampling the awesome aquamarine waters and relaxing vibes where the Atlantic and Gulf of Mexico meet, you'll understand why.
10. North Shore Scenic Drive
Minnesota's North Shore Scenic Drive hugs the shoreline of stunning Lake Superior and reveals some of America's most amazing scenery. You'll enjoy access to no less than eight state parks and attractions in the Superior National Forest in the Arrowhead region of Minnesota between the US-Canadian border and the lake's north shore include cabins and camping, fishing, canoeing, swimming, hiking and bountiful wildlife and plant life. The famous falls at Gooseberry Falls State Park are a definite highlight and you can refresh yourself at the Fitger's Brewery Complex in Duluth.
As you can see, a road trip is possibly the best way to unlock the scenic and cultural riches of this amazing country of ours as safely as possible during the Covid-19 area.
Provided you plan ahead and check interstate rules and regulations thoroughly, you're in for a smooth trip where you can travel independently, stopping where and when you feel comfortable, in the company of family and/or close friends.
There are few silver linings of a health pandemic ̶ but rediscovering the beauty of this great nation of ours could well be one of them. And as well as treating yourself to a well-deserved break where you bond and recharge your batteries, you're also contributing to supporting local businesses along the way ̶ those hard-working mom and pop stores that deserve your dollars as much as anyone else.
With convenient car rental from Enjoy Travel, you're ready for the US road trip adventure of a lifetime!