The 25 Best Burgers In North Carolina, USA
The humble-but-heroic hamburger is one of the world's great dishes, so after picking the 50 best burgers in America, we wanted to go that little bit further and help our readers find the 25 best burgers in North Carolina.
From the huge stacks to simple cheeseburgers, there are some incredible options for you to work your way through, these are the best of the best. Grab a buddy and start eating these amazing burgers all across North Carolina…
Best Burgers in North Carolina, How do these rankings work?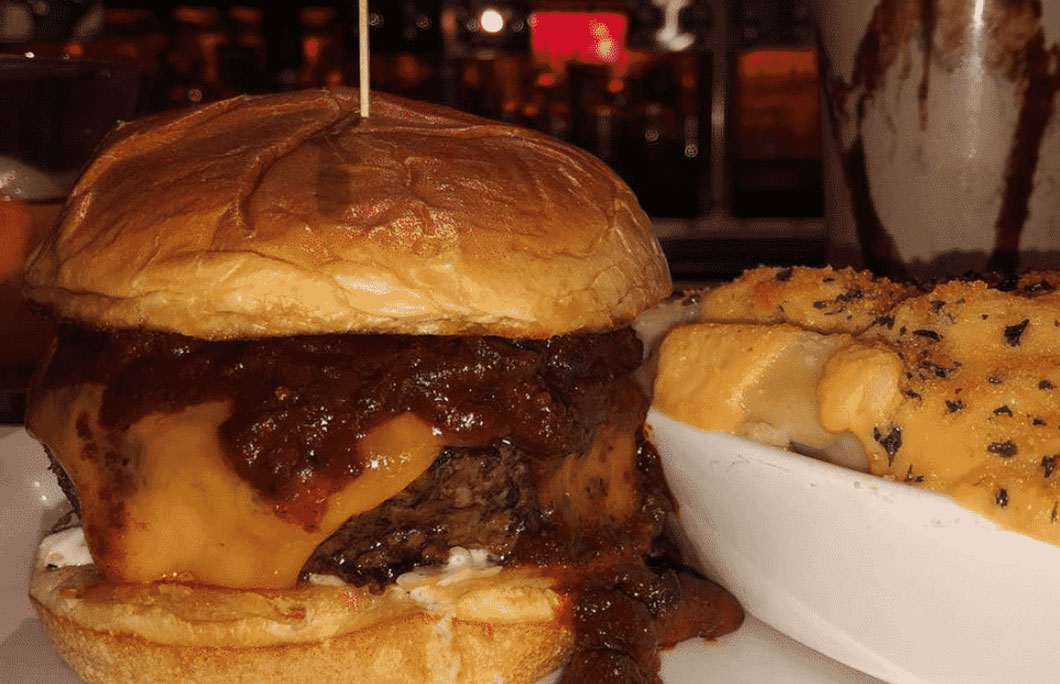 1. Cowbell in Charlotte
The burger alone here is a work of art, but when you combine it with Cowbell's full small batch whiskey bar, collection of craft cocktails and wonderful setting, it all just comes together like a magical experience.
---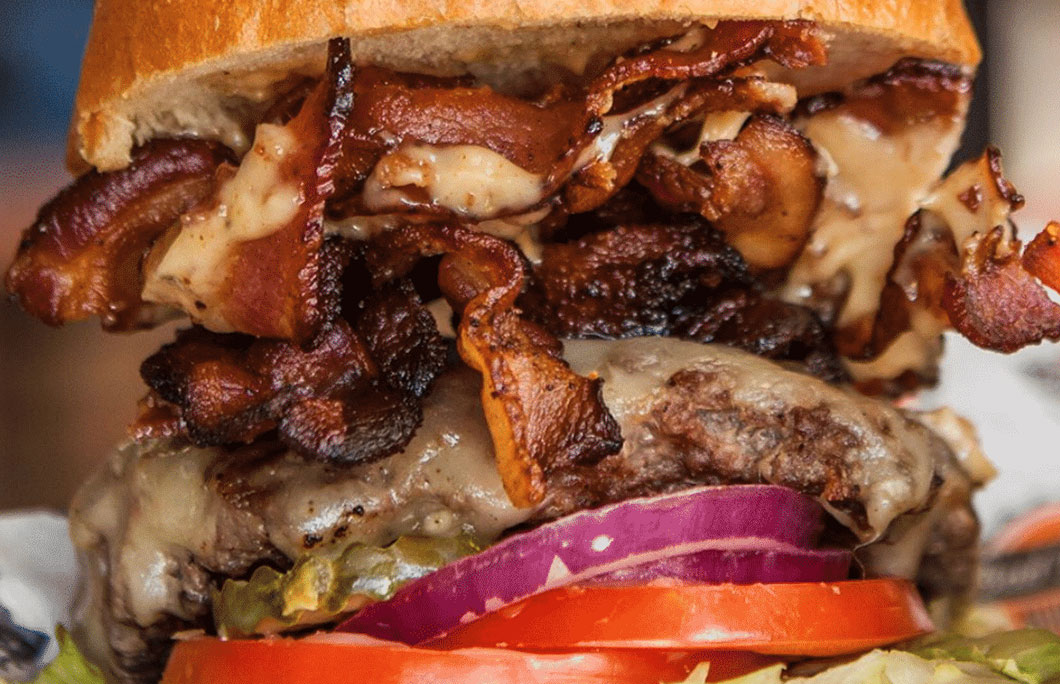 2. Bad Daddys Burger Bar in Raleigh
In 2007, the first Bad Daddy's Burger Bar opened on East Blvd. in Charlotte and it was an immediate success – soon spreading from there. Their recipe for that success is simple, amazing quality ingredients and world class service.
---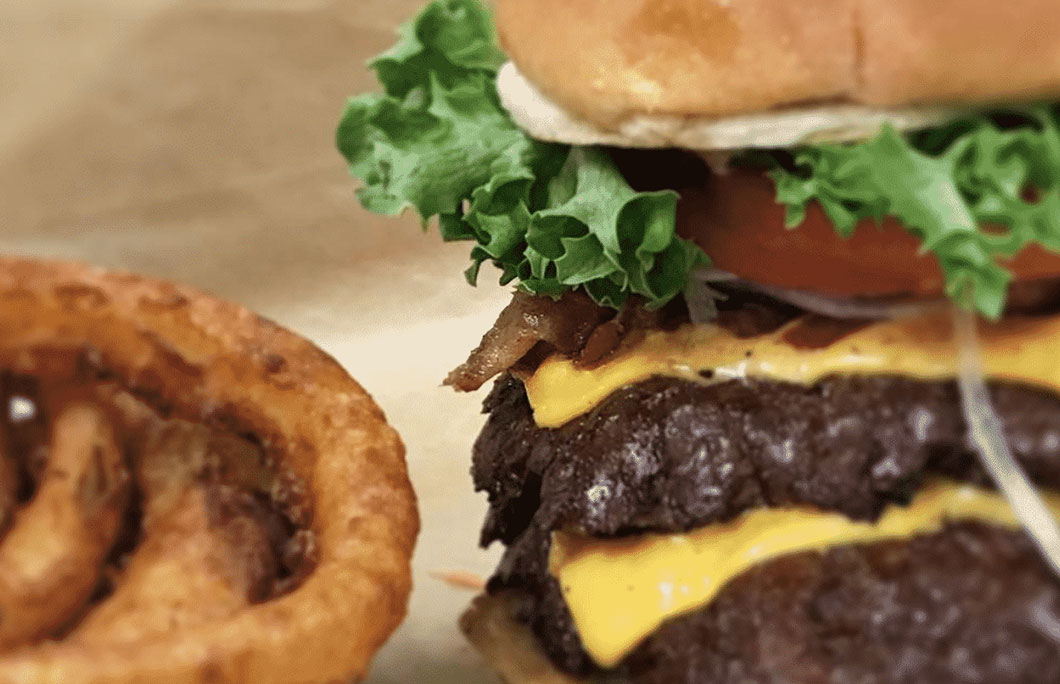 3. The Barcelona Burger And Beer Garden in Mooresville
A wonderful bright and airy setting where they serve rotisserie chicken and a huge selection of craft beers. To ignore the burger though would be foolish, because eating that with a side of their onion rings you'll be in paradise.
---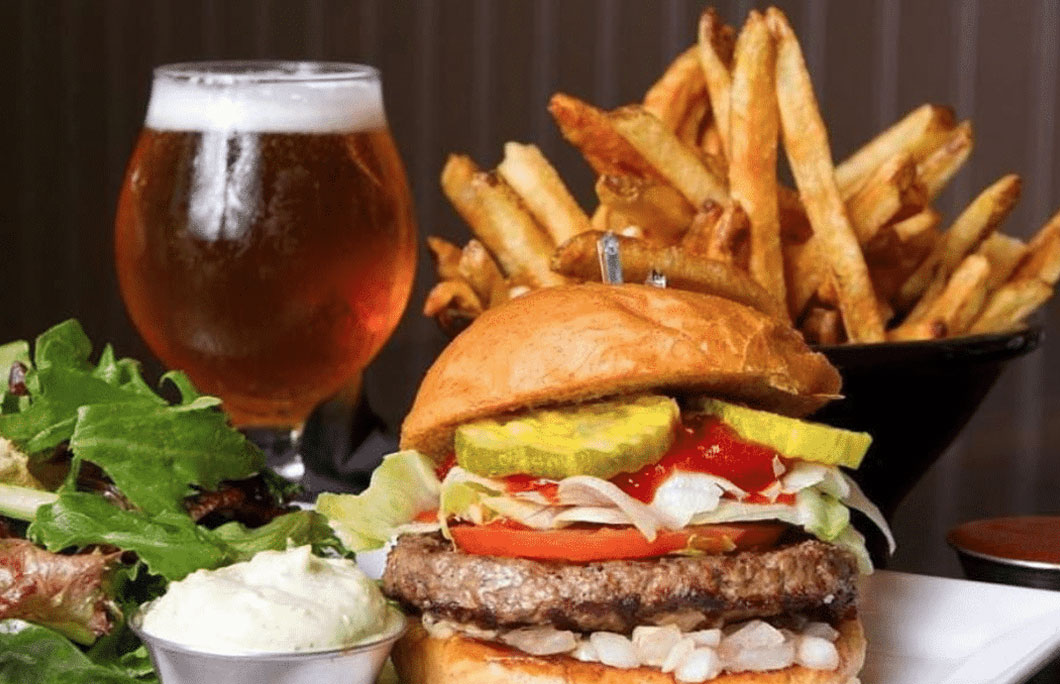 4. Burger Bach in Durham
Burger Bach now has five locations and it's not hard to see why when you taste their divine burgers. They call themselves "New Zealand inspired" and from the quality of beef to the friendly staff, it is a formula that certainly works.
---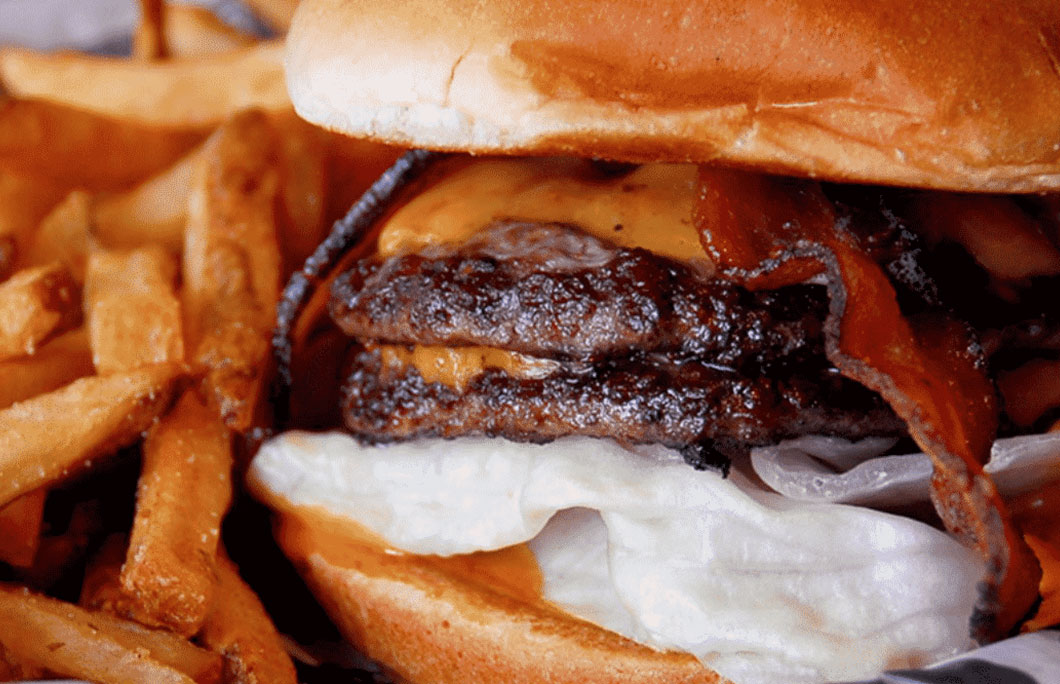 5. Burger Warfare in Greensboro
Perfectly sized burgers where they have the confidence not to go over the top with toppings, instead giving you something that fits perfectly into one hand to eat easily. The key here are their amazing sides, including the crispy onions, which are on another level.
---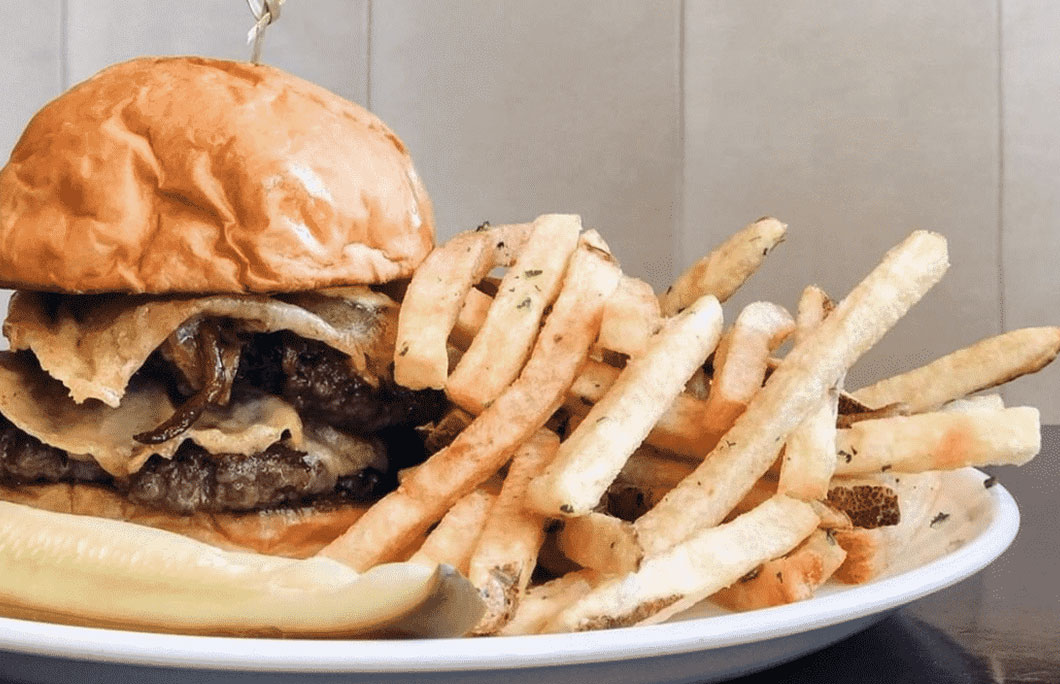 6. The Ashbury in Charlotte
The Ashbury offers dishes that are uniquely Carolinian from small plates to larger meals you'll find something for everybody. To be honest though, if everybody went for the burger that would be the best choice, because it's one of the best you'll ever taste. World class cooking in a gorgeous setting.
---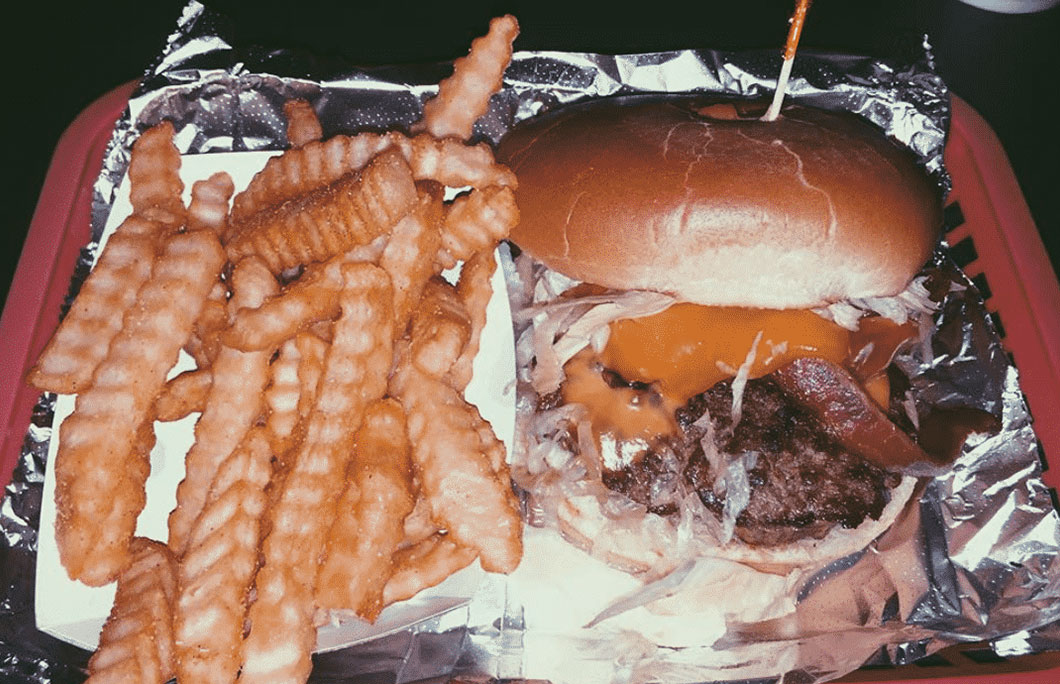 7. MoJoe's Burger Joint in Raleigh
They hand patty their Premium Sterling Silver beef every day, and you can choose from a 6 ounce, 10 ounce, or "Hall of Fame": one lb freshly grilled burger. Throw in gorgeous crinkle cut fries and you won't forget this experience in a hurry.
---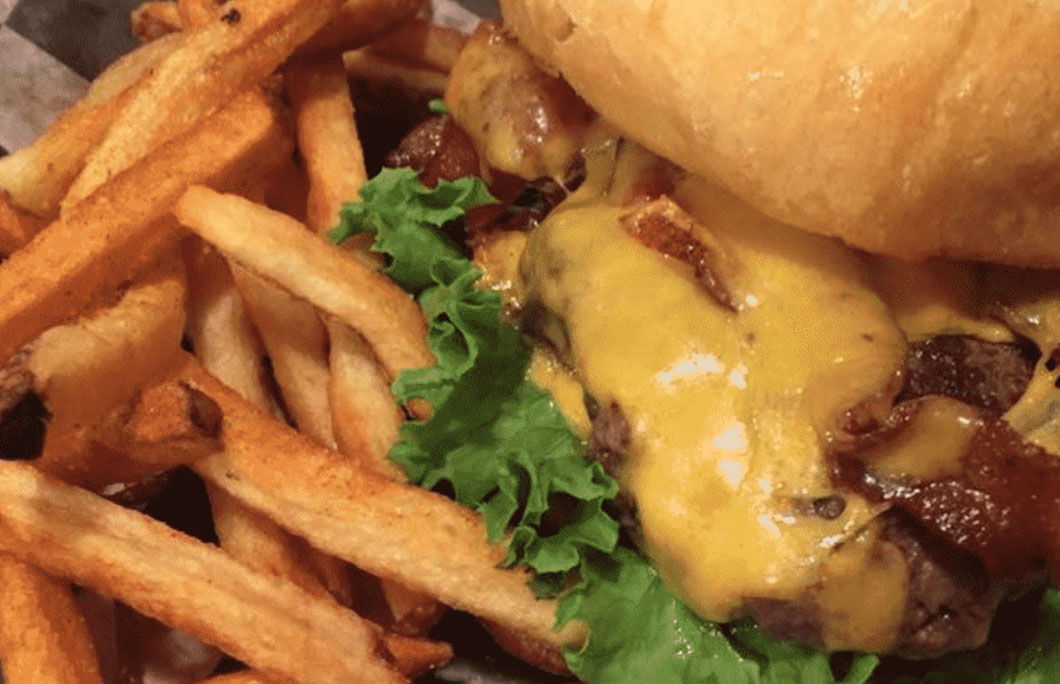 8. Church Street Depot in Waynesville
Their hand-pattied burgers feature three beef options: 100% Angus, a custom blend with brisket and chuck, as well as locally-sourced beef. Whatever you do, don't leave without an ice cream or one of their shakes.
---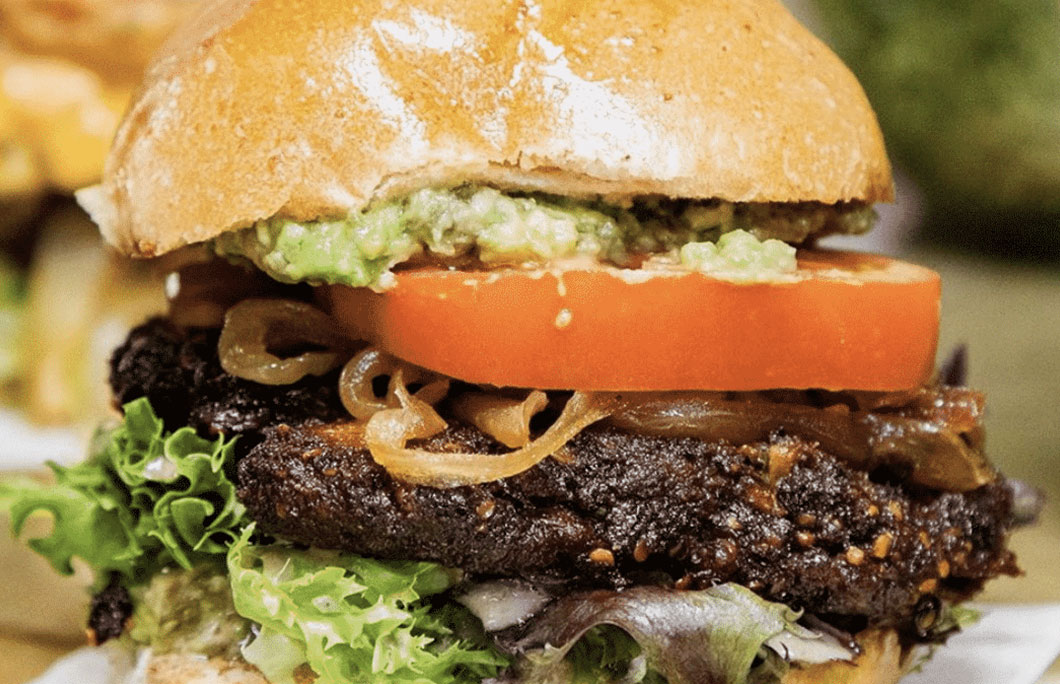 9. Mama Crow's Burger & Salad Shop in Raleigh
Mama Crow's is a funky burger joint that serves up fresh top-quality burgers, house-made cheeses, and hand-cut fries at Transfer Co. Food Hall.
As well as their signature burger with house American cheese, they've got some tempting toppings. Think: a patty melt with cheese curds, griddled mushrooms, charred onions and goat cheese.
---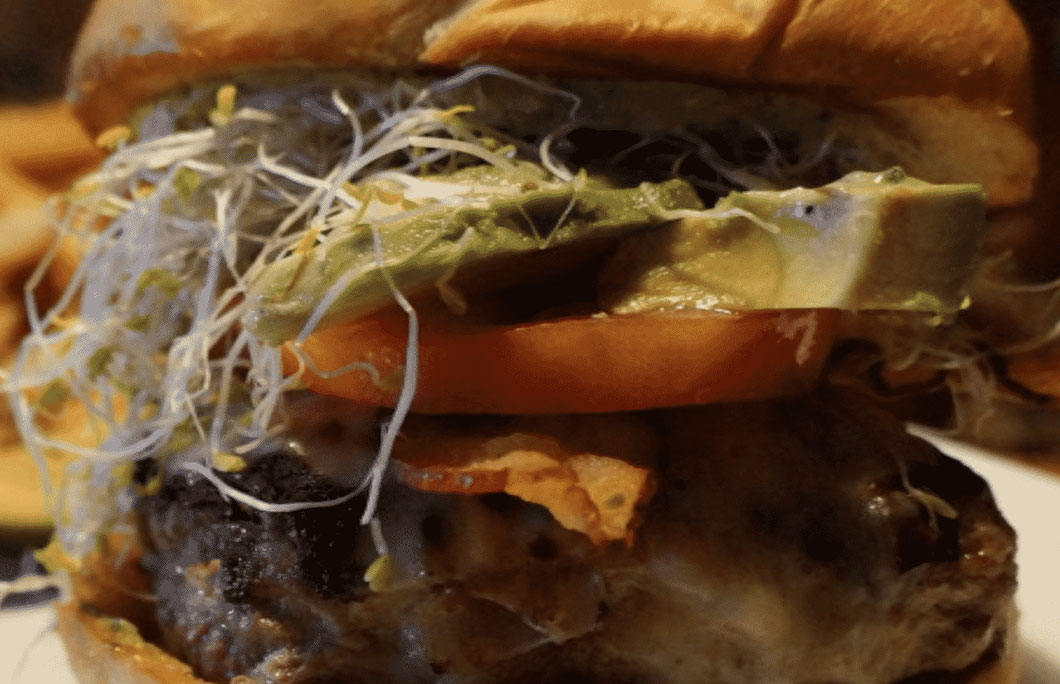 10. The Fork 'N' Cork in Wilmington
This is the place to come if you have a serious appetite because all their portions (not just the burgers) are on the generous side. The toppings are super original and the produce they source always the absolute best, which you can taste in every single bite.
---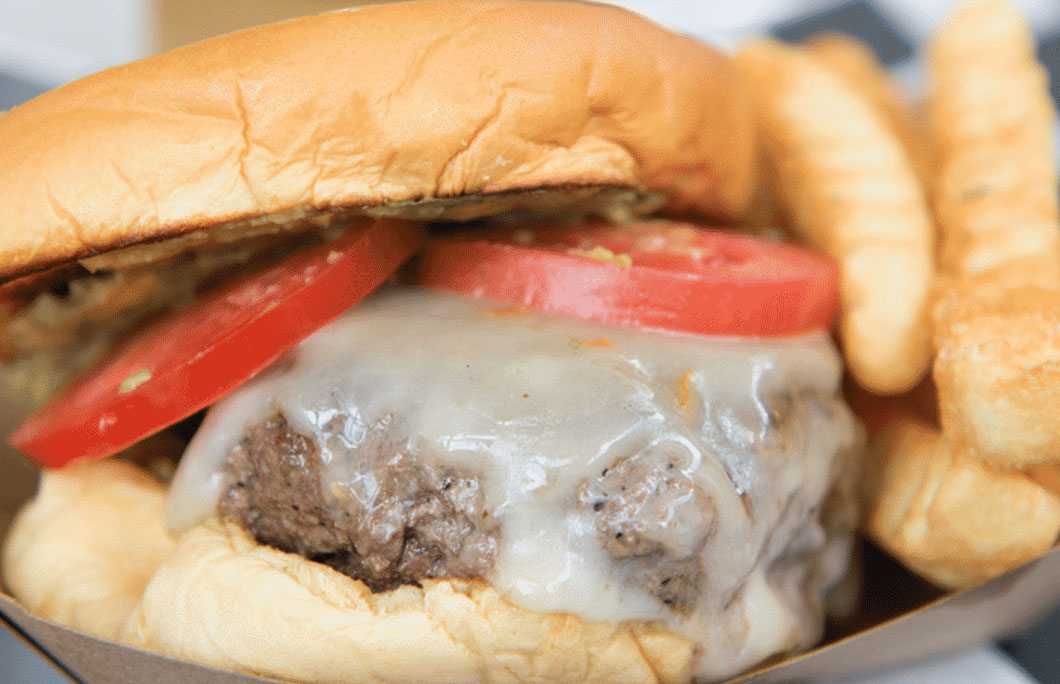 11. Al's Burger Shack in Chapel Hill
They say that their mission "is to provide local, fresh, sustainable food and drink with a hefty dose of southern hospitality". Their beef is all hormone and antibiotic free which makes for a wholesome and delicious burger experience.
---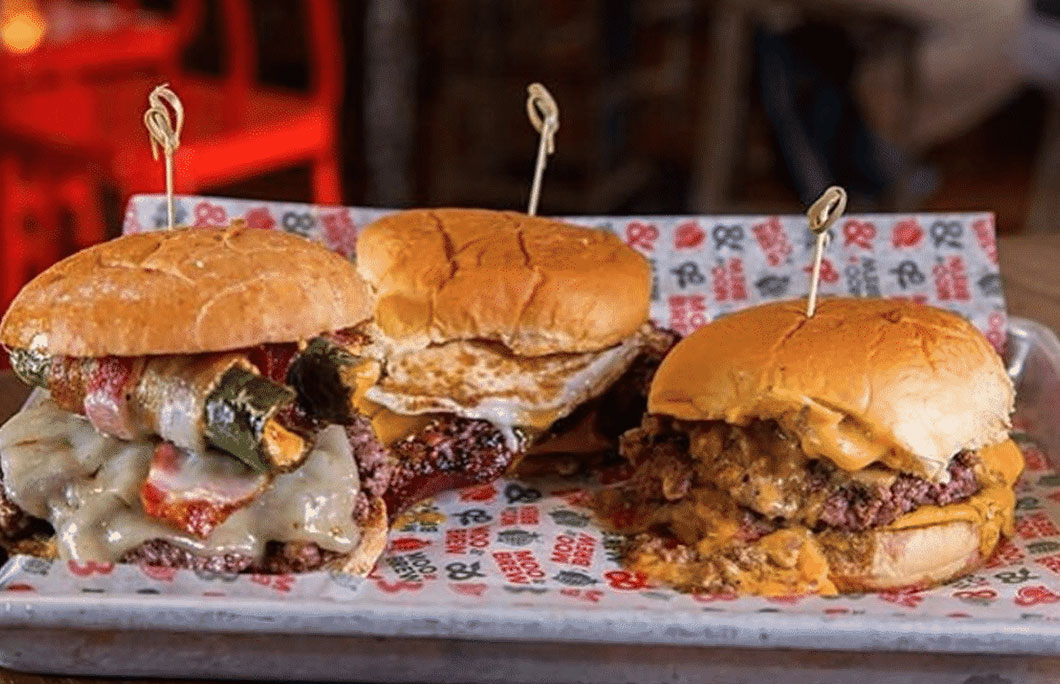 12. Moo & Brew in Charlotte
Not only should they win an award for naming their establishment so well, they should also be winning non-stop awards for the burgers themselves. Washed down with a huge selection of craft beer, this is an absolute gem of a find.
---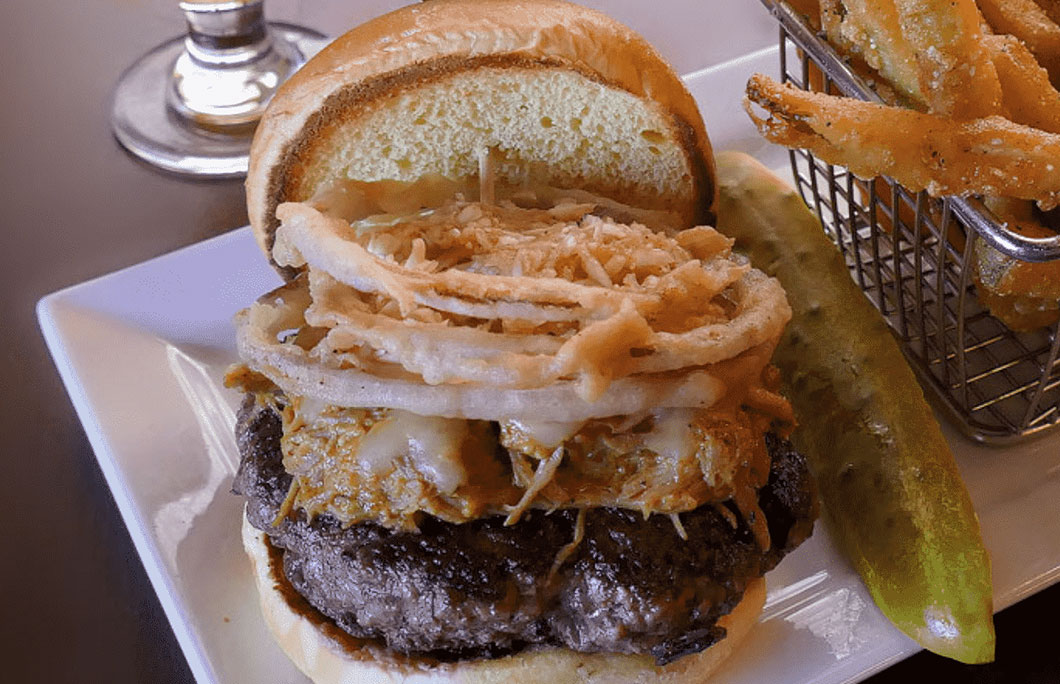 13. Hops Burger Bar in Greensboro
Hops Burger Bar only serves certified Angus beef which they make into large, juicy and utterly delicious patties. Throw in the perfect sides – including great pickles – and this is like burger royalty.
---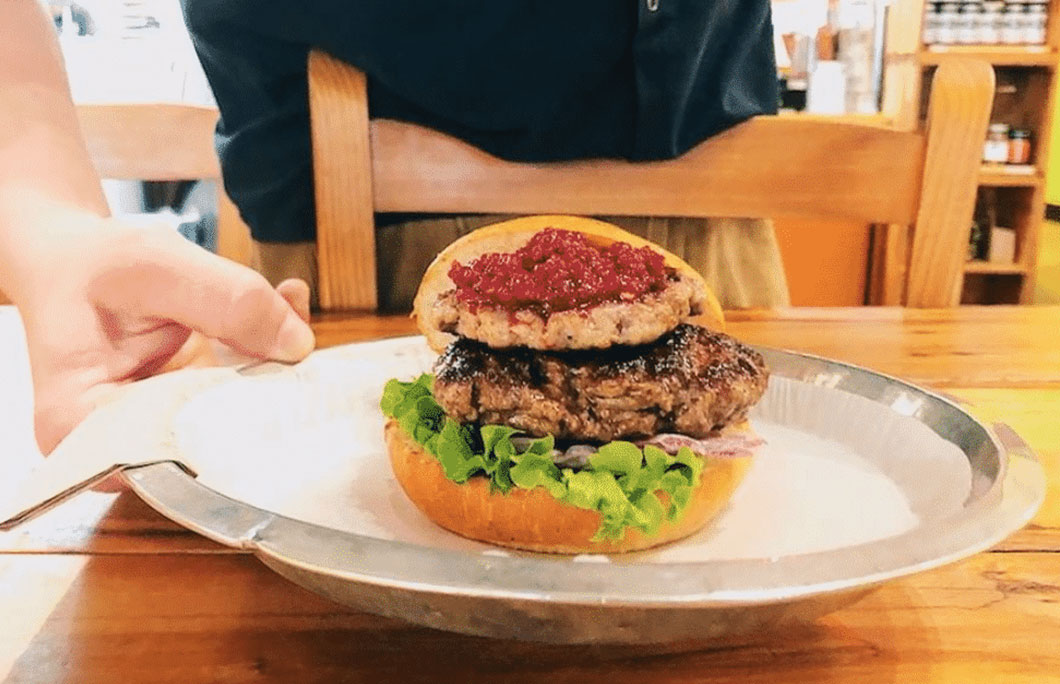 14. Bull City Burger and Brewery in Durham
The perfect place to come if you are a beer lover as well as a burger lover, because their large selection of taps gives you a huge variety. The burger is finished to absolute perfection and the superb service just tops it all off.
---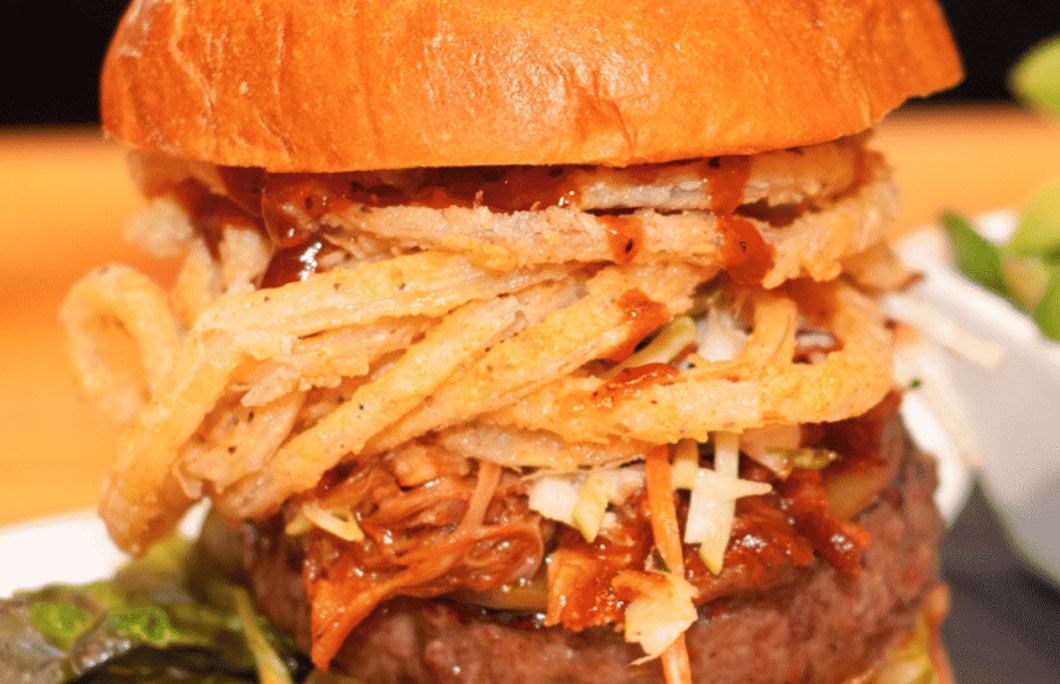 15. The Cowfish Sushi Burger Bar in Raleigh
Sushi and burgers probably don't sound like the most obvious match, but they work perfectly in this bar. The perfect place to go if one person wants to eat healthy and the other have a big tasty, juicy burger.
---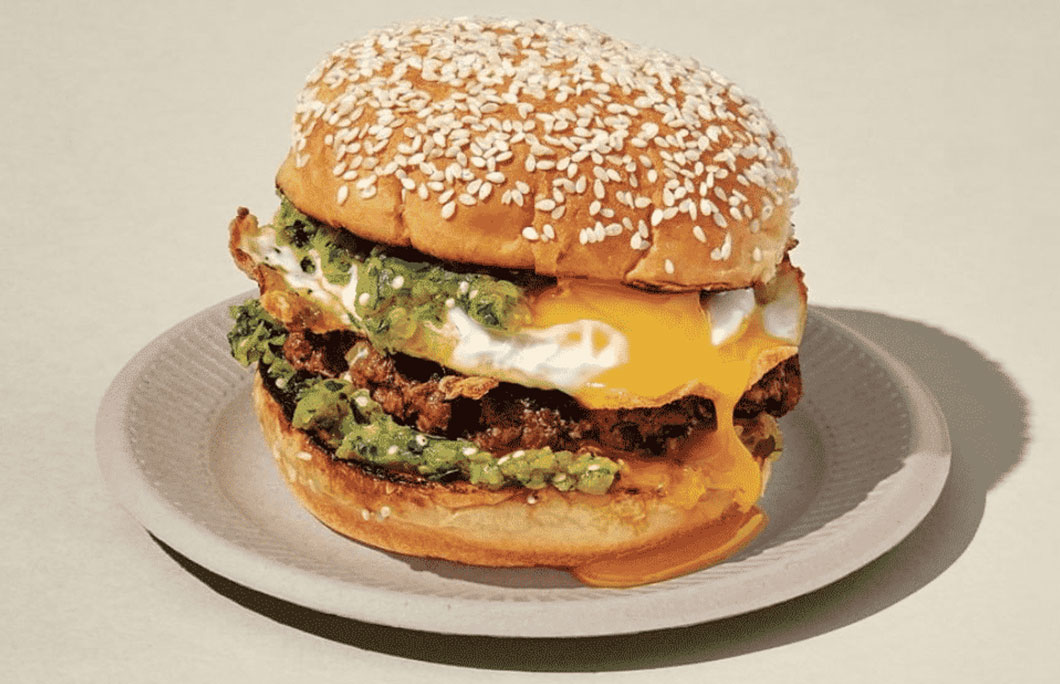 16. Farm Burger in Asheville
As they say themselves "Grow with deep roots. Inspire and listen. Stay curious. Respect nature. Love hard". It's all about the produce and bringing that farm to fork culture to the humble burger. The end result is something that isn't just delicious, but also seriously ethical as well.
---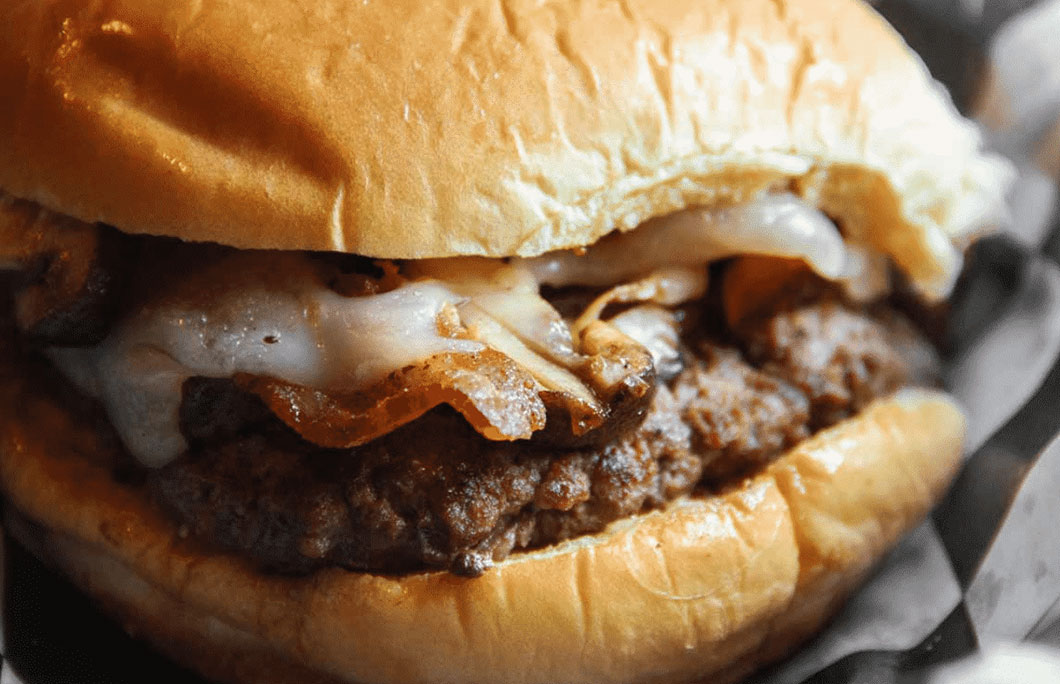 17. Jack Brown's Beer & Burger Joint in Greenville
A great selection of craft beers from local gems to bottles of beer that they import from all over the world. Teamed up with their burger which is simple, yet delicious, and you'll be a regular as soon as you discover this place.
---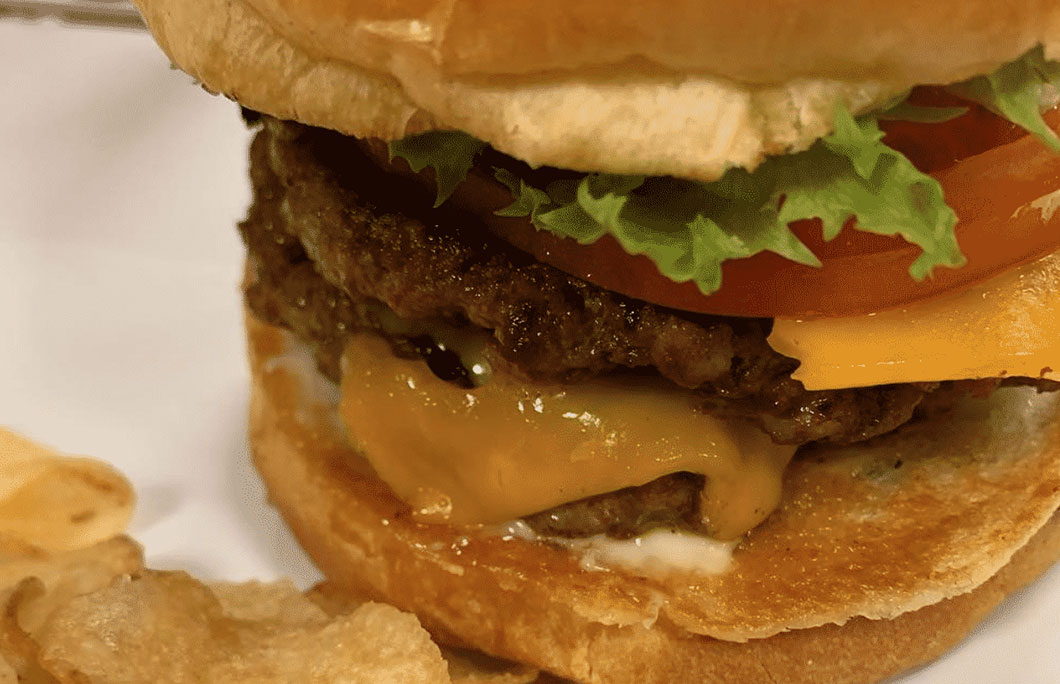 18. Queen City Bites & Crafts in Charlotte
The sort of bar that just has it all. That includes breakfast, lunch and dinner, great coffee, plenty of beers on tap and as if that wasn't enough, one of the best burgers in the city. The perfect place to pass a few hours in.
---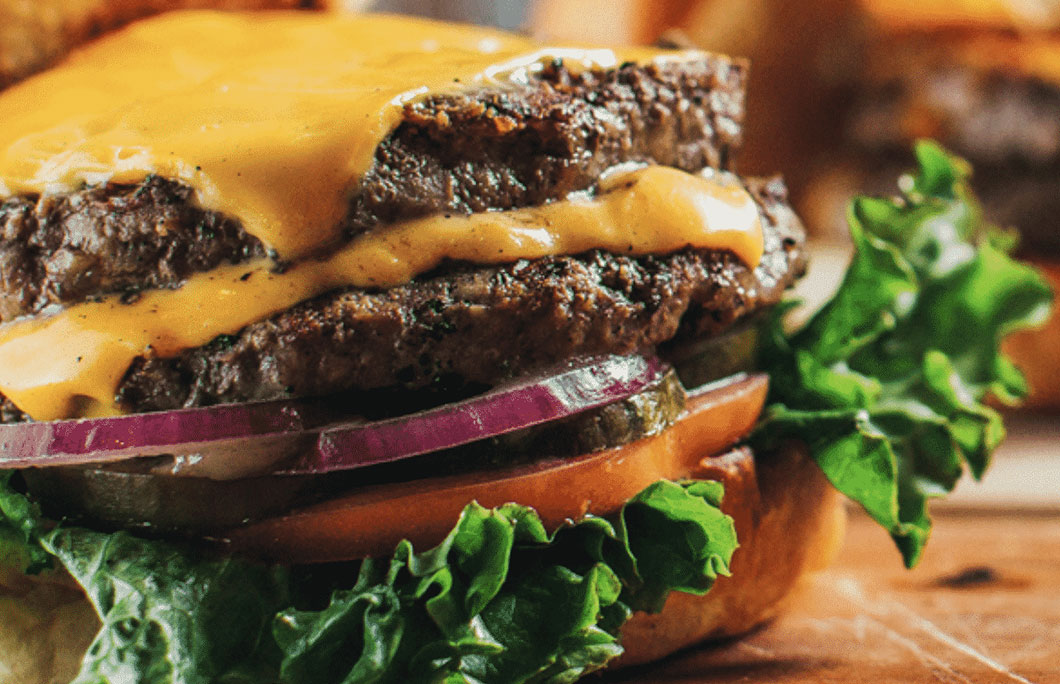 19. Bang Bang Burgers in Charlotte
With two locations in the city their burgers are never too far way from you and that is a good thing because they are absolutely divine.
The key to their success is using the very nest ingredients and coupling that awesome good with great service. You'll be addicted to their burgers as soon as you taste them.
---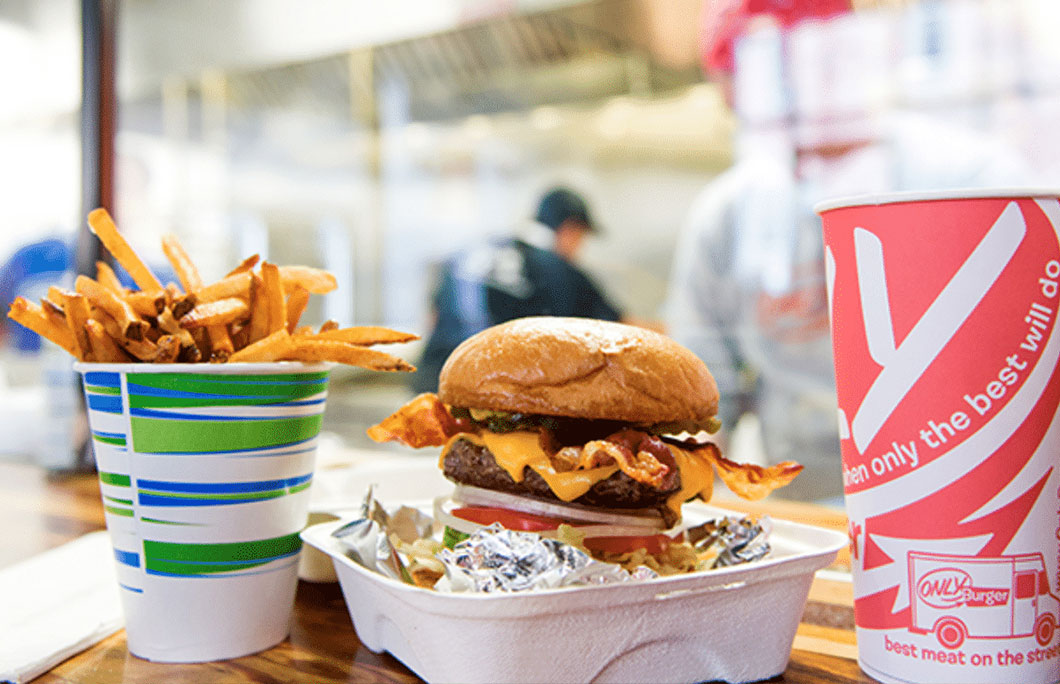 20. Only Burger in Durham
Since opening in Fall 2008, OnlyBurger has developed a devoted following of Triangle food lovers, first drawn to their mobile burger truck and now to their Shannon Road restaurant in Durham. Their fans are super loyal and once you taste the burger / fries / shake combo you'll soon see why.
---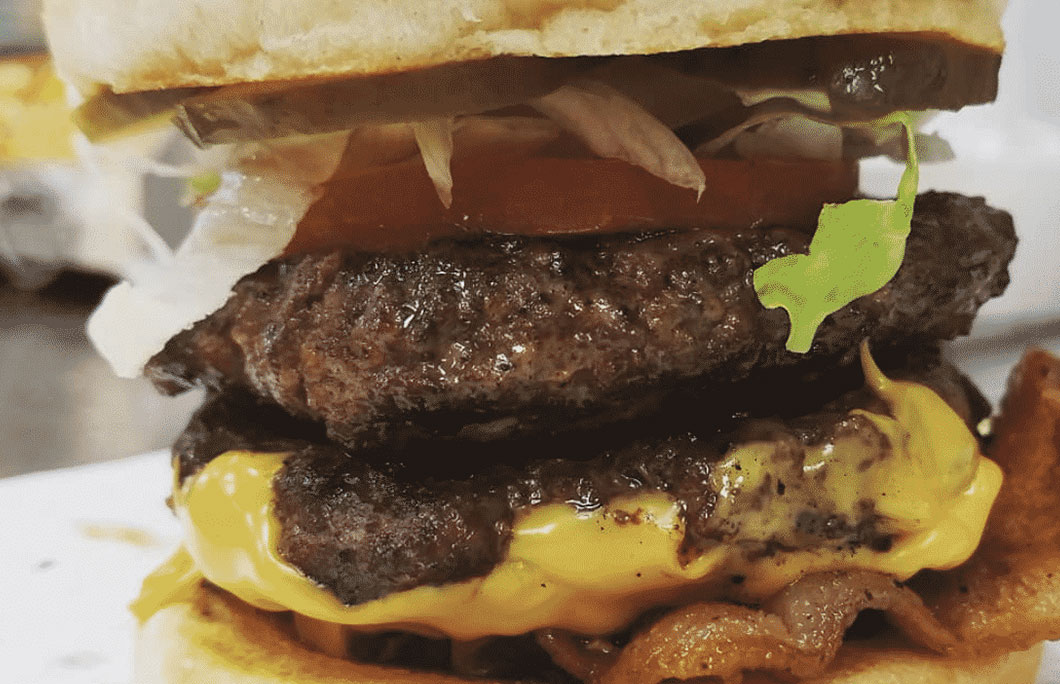 21. Corbett's Burgers & Soda Bar in Cary
Come for the burger and you'll be drawn in and keep coming back because of their hot dogs and their range of new and vintage sodas. A really fun place, especially for bringing kids to for a real treat experience.
---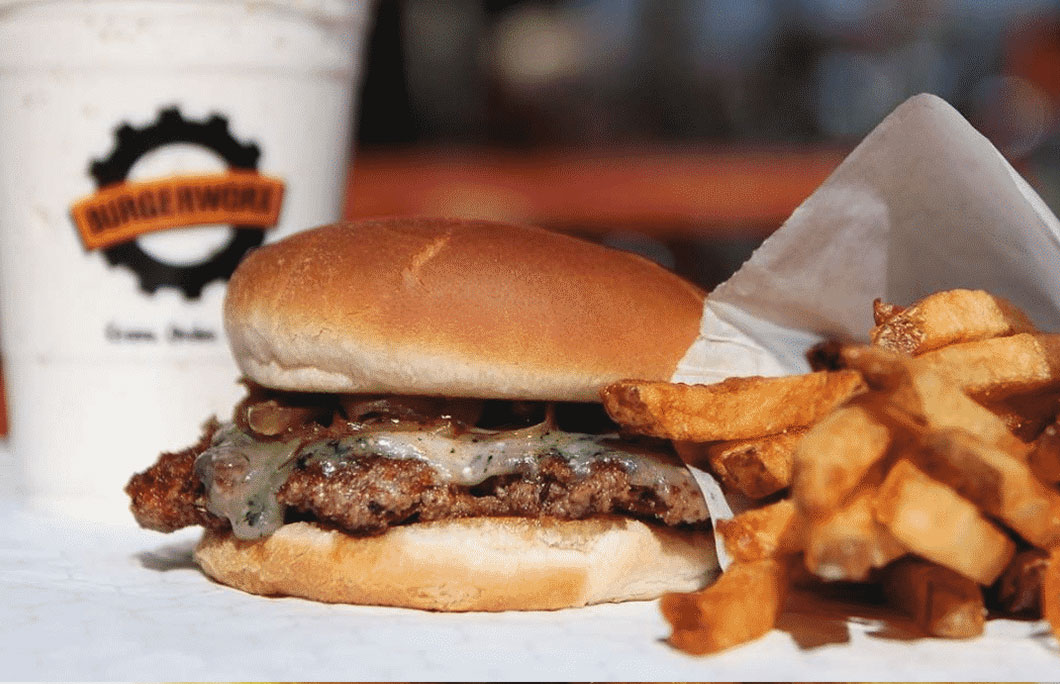 22. Burgerworx in Asheville
At Burgerworx, you select your patty (beef, chicken, veggie or cheese), choose your bun (old-fashioned or whole wheat), add your favorite cheese (from Classic American to Pimento) and finish it all off with as many of their 30-plus toppings as you like. All that choice means you can choose between 1000s of different burgers.
---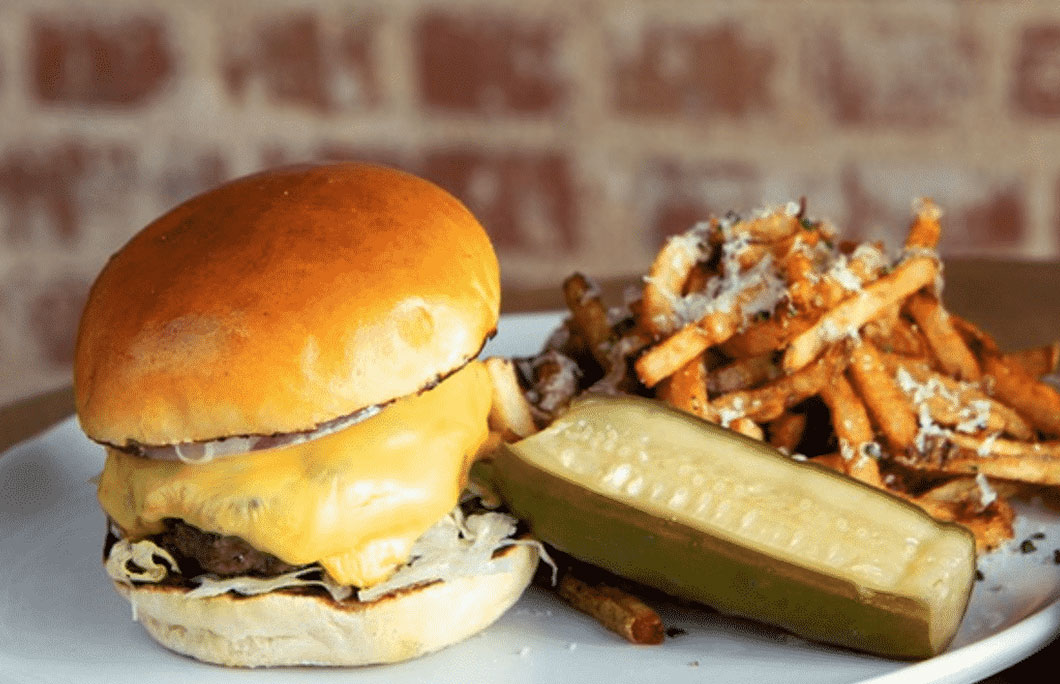 23. The Crunkleton in Charlotte
Signature cocktails and an unrivaled collection of curated spirits make this one of the best places to drink in the city. Throw in a burger that is epic in quality and this is the place you've been looking for your entire life.
---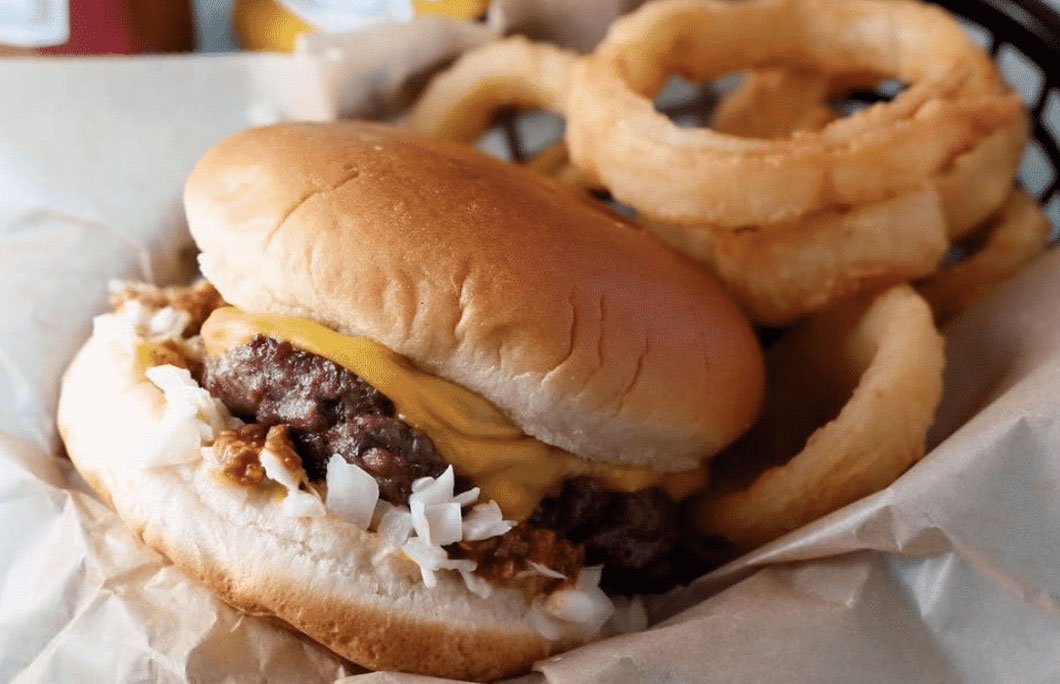 24. Hwy 55 Burgers Shakes & Fries in Sanford
Their burgers are "fresh and never frozen" and served with great shakes, fries and onion rings. Once you've eaten here once and you spot that branding again, you'll be pulling in for a quick and tasty snack every single time.
---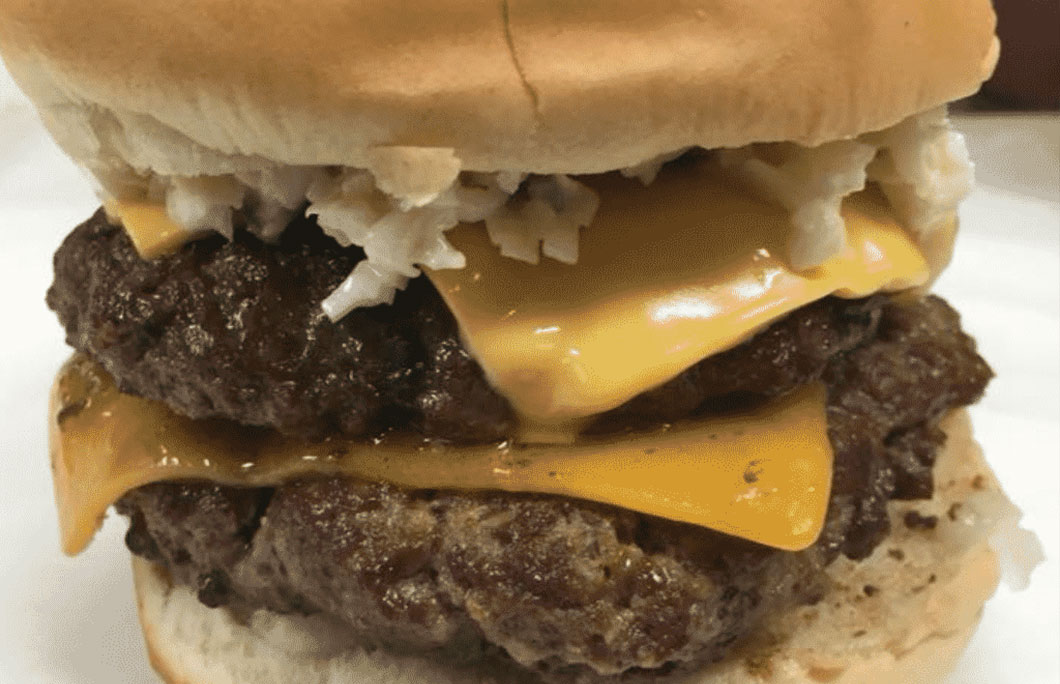 25. Beaches Burgers in Ocean Isle Beach
A classic burger joint that is the perfect spot to hit up when on vacation or passing by. The service is friendly, the portions are generous and the burger itself is a thing of beauty.
---