The 7 Best Rooftop Restaurants in Houston
Fancy living the high life in Space City? What to elevate your mood and your food? Well, you are in luck, because the largest city in Texas and fourth-largest city in the United States, has lots of sky scrapping rooftop spaces where you can enjoy cuisine in the clouds and food with views. So, whether you are looking for a cool lounge with causal menus or a blow out meal somewhere fancy, we've got you covered. Here is our list of some of the best rooftop restaurants in Houston, Texas.
Best Rooftop Restaurants in Houston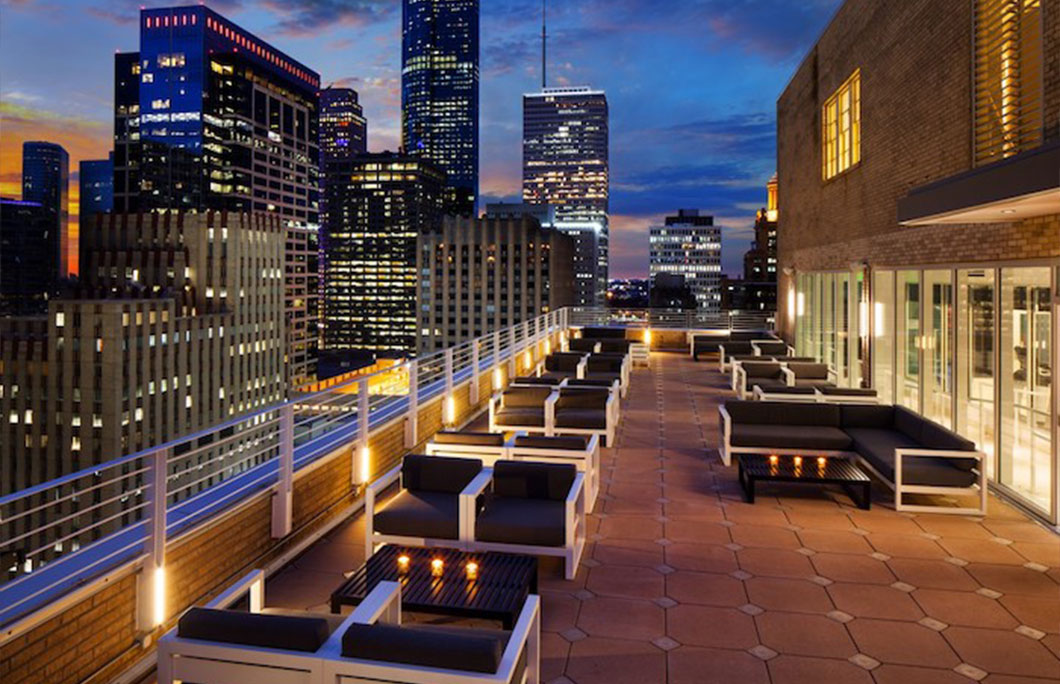 1. Z on 23, Downtown
Perched on top of the 23rd floor of La Méridien hotel in Downtown, Houston, Z on 23 has sweeping skyline views of downtown. On the menu, you'll find light bites as well as more substantial dishes. For instance, you can chow down on wings and shrimp or share a charcuterie board laden with artisanal cheeses and dried fruits. This is a particularly beautiful spot in Houston for enjoying a sundowner.
---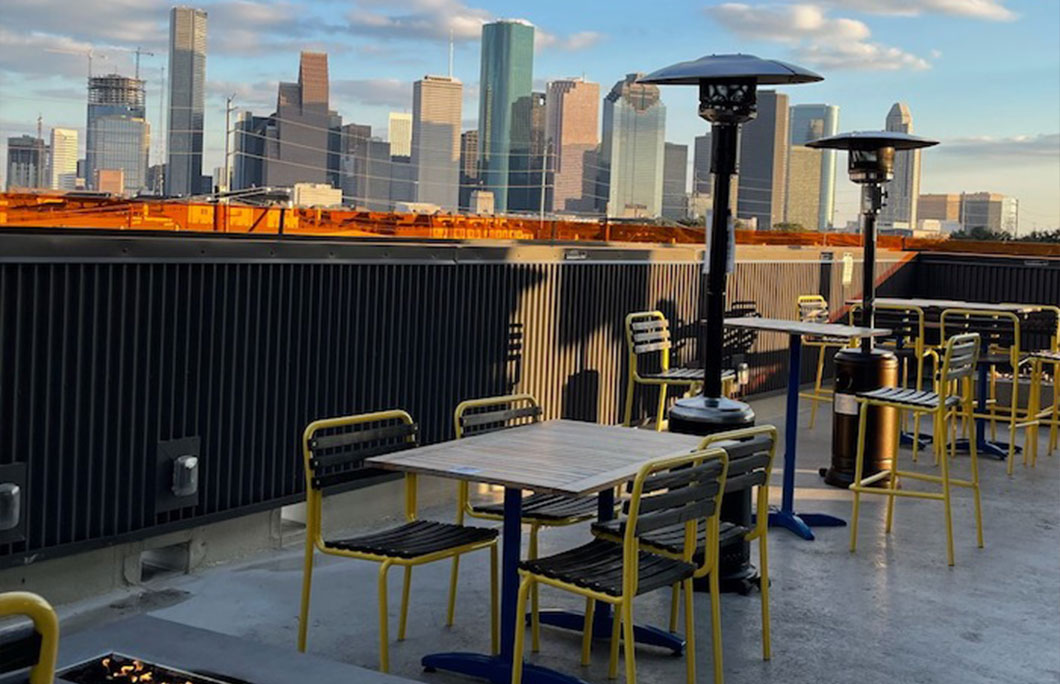 2. Buffalo Bayou Brewing Co., Arts District
If you are looking for a more casual rooftop restaurant in Houston, head to Buffalo Bayou Brewing Co. in the Arts District. This warm and welcoming joint serves lunch and dinner and brunch on the weekend. The creative and flavourful dishes on the menu perfectly compliment the bevvy of beers created by the brewery. Choose from wings, burgers and pizzas as well as slow-roasted prime rib sandwiches. You'll want to save room for dessert – decadent sticky toffee pudding cake doughnuts!
---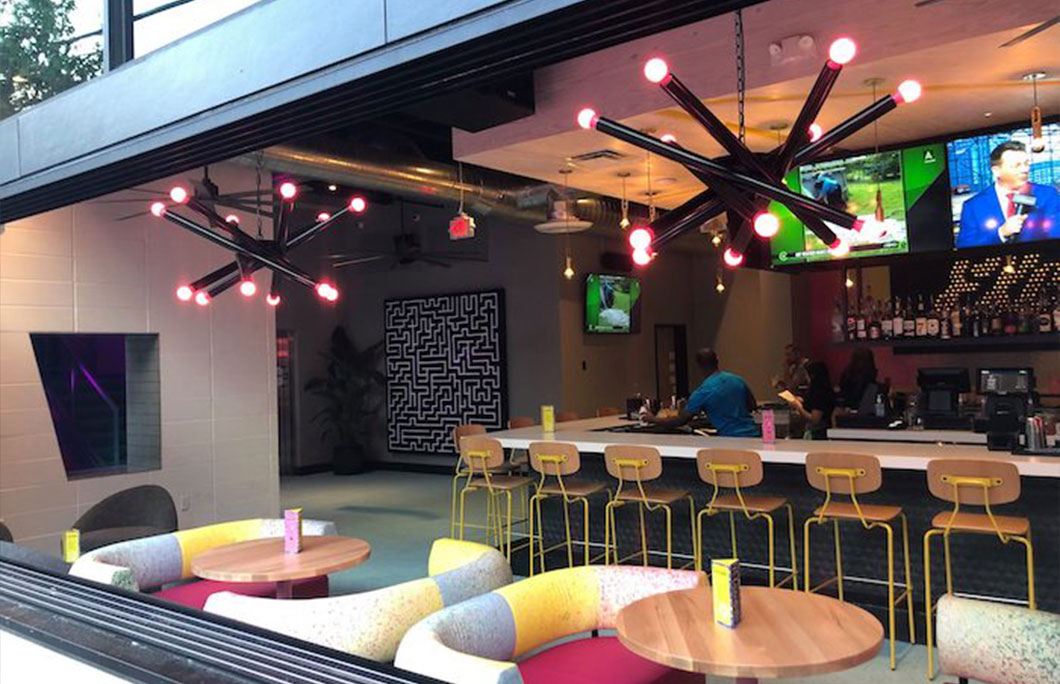 3. Electric FeelGood, Midtown
Electric FeelGood is a fun and funky space with a cool rooftop terrace restaurant serving elevated pub grub. Take your pick from a great selection of cheeseboards, sammies, flatbreads and tacos – taco Tuesdays are not to be missed. The weekend brunch is also super popular and you can enjoy s'mores pancakes, churro French toast, and biscuits and gravy.
---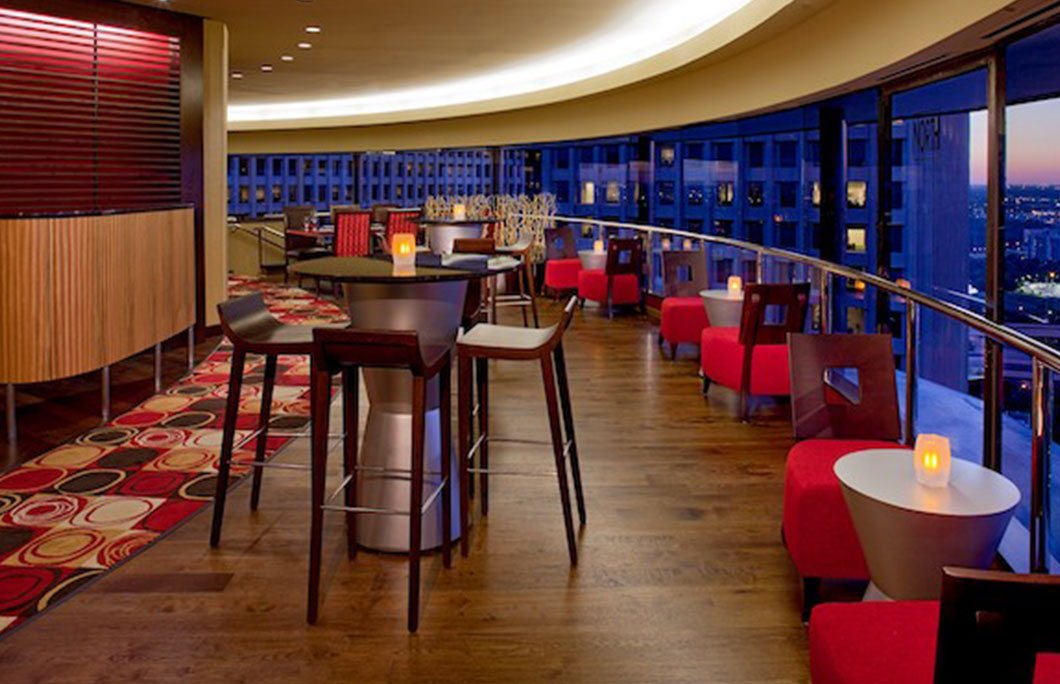 4. Spindletop, Downtown
Spindletop is an upscale revolving restaurant perched on top of the Hyatt Regency Houston in downtown Houston. This is, in fact, the only revolving restaurant in Houston. On the menu, you'll see lots of lovely Southwestern-inspired seafood dishes, for instance, chilled blackened tuna and shrimp and grits. Located on the 34th floor, there are breathtaking 360° views of the city which you can savour as you savour your food.
---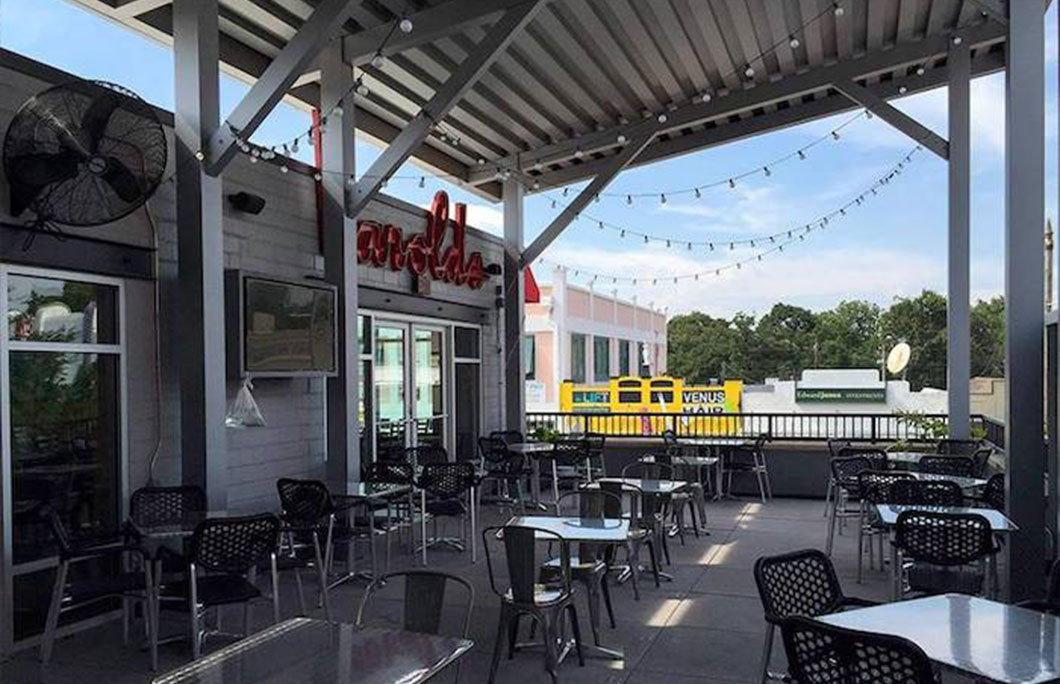 5. Harold's, Heights
Located in the heart of the Heights, Harold's serves up southern cuisine made using the freshest local ingredients. The Louisiana-accented dishes on the menu include gumbo, po'boy, and crawfish fondue. The brunch menu is bursting with flavourful favourites, such as fried chicken and waffles, beignets, and buttermilk biscuits. The rooftop patio has terrific views of historic 19th Street.
---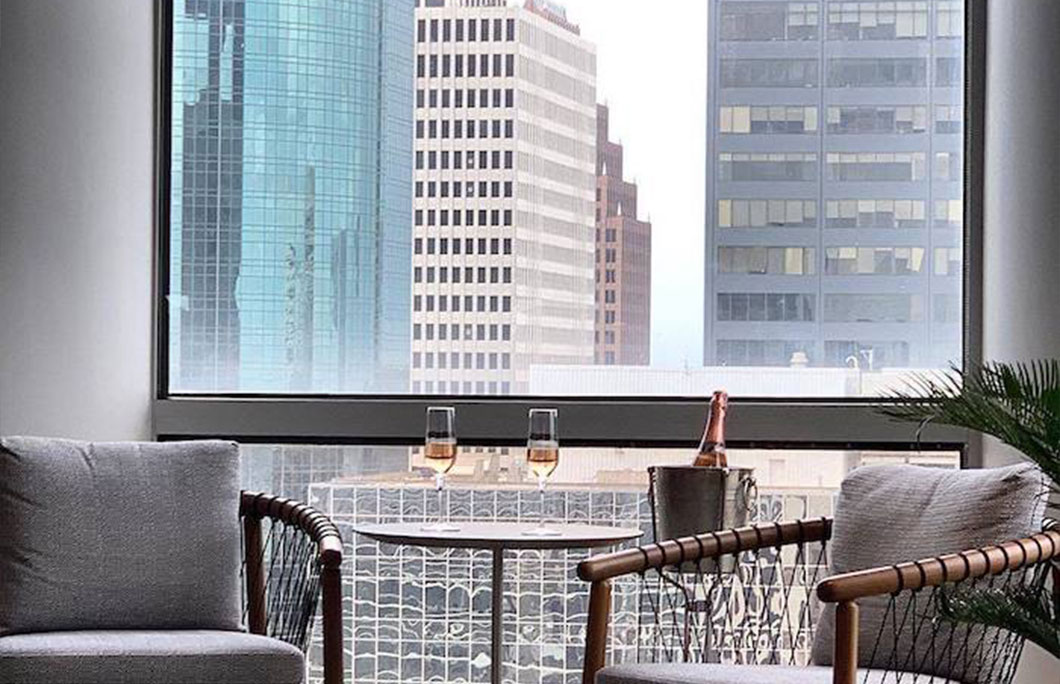 6. Strato 550, Downtown
Set 43 stories above downtown Houston, Strato 550 is a wonderful lunch destination that serves Mediterranean-inspired dishes with a side order of stellar views. The spacious dining room has large windows to make the most of those views and you can also take in the skyline from the outdoor terrace. The menu offers a good range of options, including seasonal soup, shrimp, salads, burgers, sandwiches and pasta.
---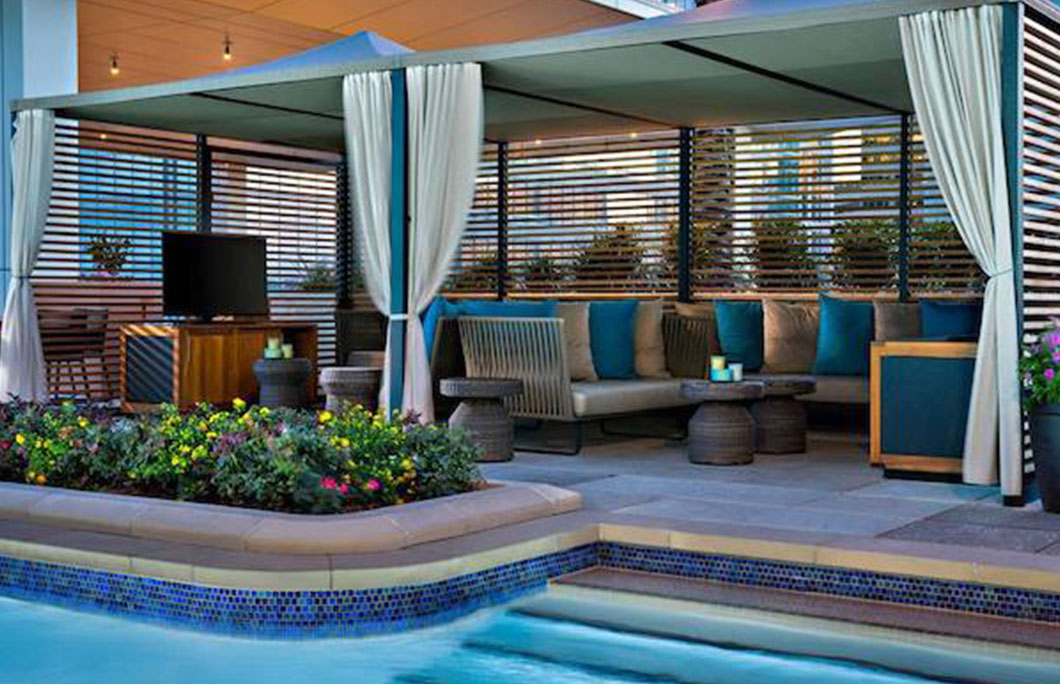 7. High Dive, Downtown
Located on the sixth floor of the Marriott Marquis Houston, the High Dive rooftop restaurant is right next to the hotel's rooftop pool area with its infinity pool, lazy river and fire pits. Here you can enjoy poolside dining with a side order of sweeping views. On the menu, you'll find light bites, such as hummus and raw vegetables as well as American favourites such as burgers, nachos and tacos.
---