Cannot decide whether to choose Paris Vs Amsterdam?
Paris and Amsterdam are two of Europe's most popular city breaks. Both capital cities offer world-class art and museums, top-notch cuisine and thrilling retail therapy opportunities. Both are also now on the Eurostar, so it's easier to get there than ever before. But each city has its own character, quirks and charms, guaranteeing a city break experience like no other. If you're having trouble deciding between a trip to Paris or Amsterdam, take a look at our helpful guide on each city.
Paris Vs Amsterdam: How to Choose Between the Two
Overview – is Paris Or Amsterdam better?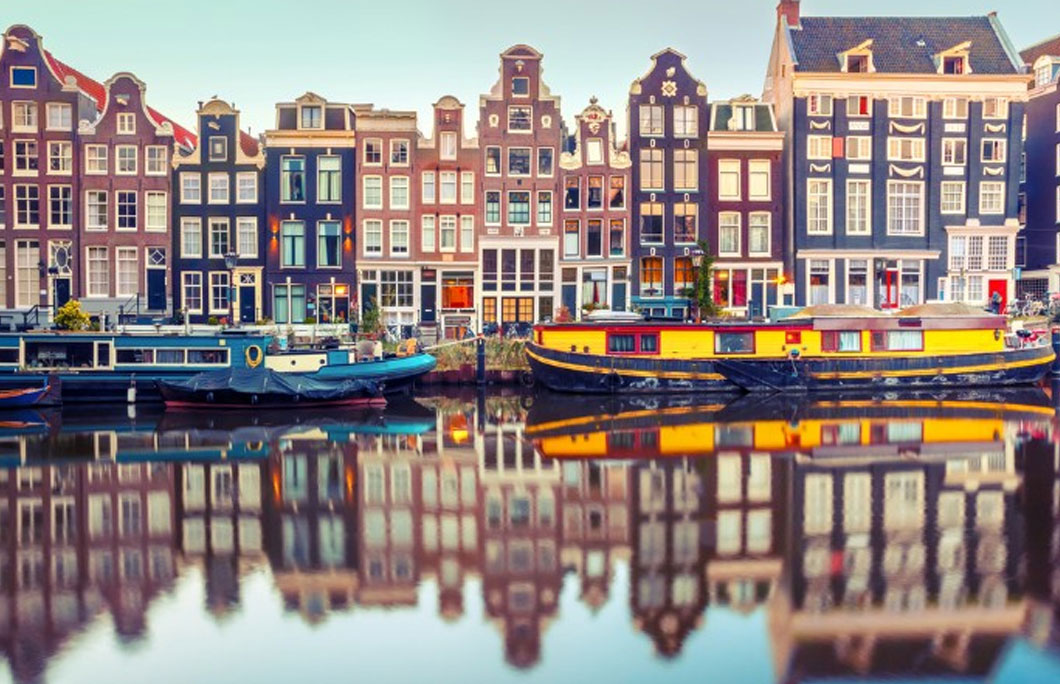 Paris is one of the most romanticised cities in the world. It's home to some of the world's most iconic landmarks too— the Eiffel Tower, Sacre Coeur, the Moulin Rouge, to name just a few. It also boasts some of the world's best restaurants, art and shopping districts. In contrast to its supersized reputation, the city itself is relatively small. While it may not as walkable as Amsterdam, it's still easy enough to get from one side of the city to the other, thanks to a highly efficient network of trains, metro and buses.
Known as the 'City of Canals' or 'Venice of the North', Amsterdam is best known for its elaborate network of canals. The city boasts 165 UNESCO protected waterways, segmenting the eclectic capital city into distinctive zones. But the city also enchants visitors with its world-class art, sprawling parks, fascinating museums, cutting-edge designers and diverse cuisine, not to mention the marijuana coffee shops.
---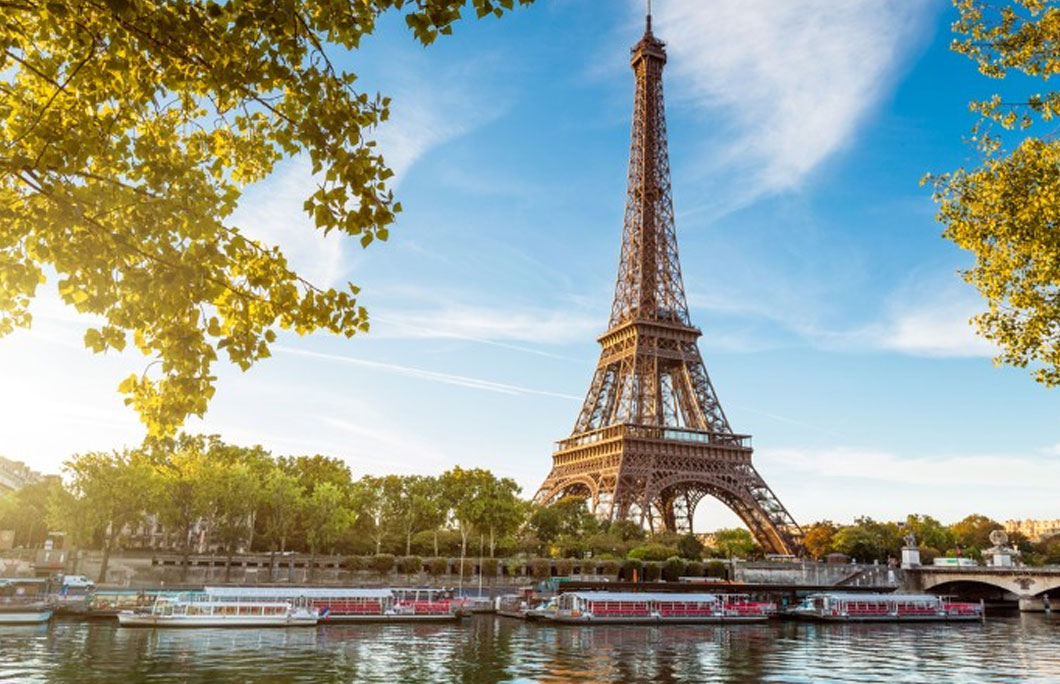 Paris
Paris is home to big-hitting sights and any first trip to Paris should include them all. Even if you don't take a trip to the top, it's worth getting up close to the Eiffel Tower, the city's famous wrought-iron lattice skyscraper. Further along the River Seine is Notre Dame Cathedral, built in the 12th-century and immortalised in Victor Hugo's novel.
In terms of art galleries, there's the Louvre (home to the Mona Lisa), the Musée d'Orsay (home to the largest collection of impressionist art in the world) and the Centre Georges Pompidou. There's also a slew of smaller art galleries to see, like the Picasso Museum and the Palais de Tokyo.
Up in Montmartre, the city's bohemian centre is Sacre Coeur. The spectacular basilica was built in the late 19th century and is dedicated to the 58,00 lives lost in the Franco-Prussia War. Just around the corner is the windmill-fronted Moulin Rouge, famous for the Can Can.
Then there's the city's greener side to explore, best seen at the sprawling Jardin de Luxembourg. The 17th-century gardens feature lakes, pretty park chairs and a magnificent palace.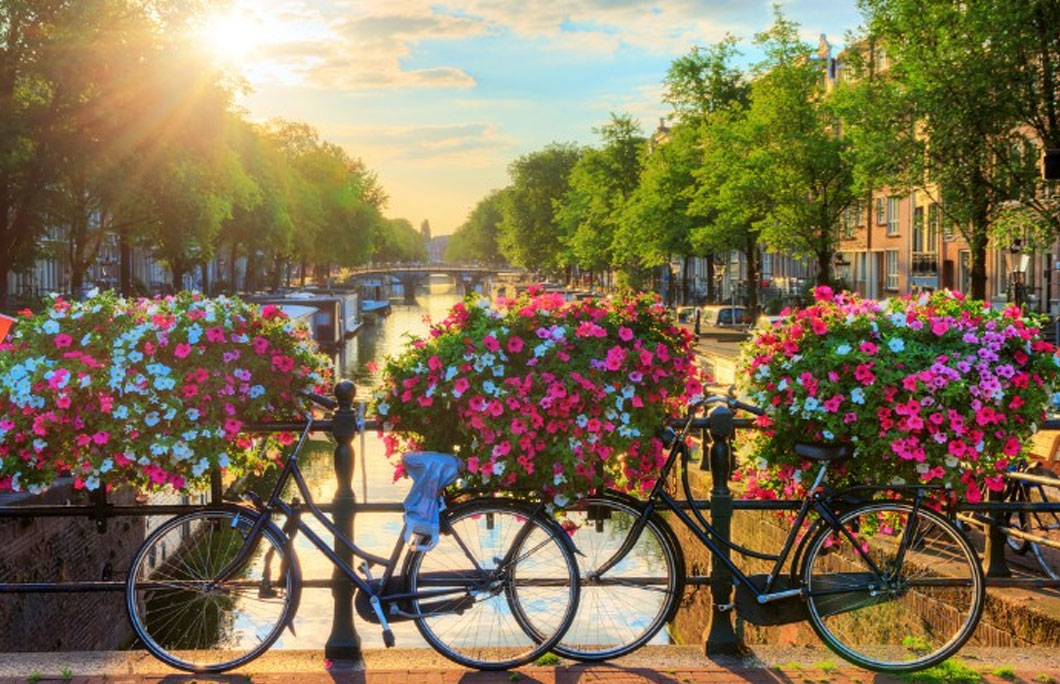 Amsterdam
The best way to take in the sights of Amsterdam is on two wheels. It's Europe's second most bike-friendly city, with 320 miles of dedicated cycle lanes. If you're not confident enough to take to the roads, head to one of Amsterdam's many parks. The Vondelpark is the most popular, often described as the lungs of the city.
While it may seem cliché, a canal cruise is a must-do too. There's nothing quite like gliding along gable-lined waterways, past traditional tilting homes while learning about the history of the city.
Amsterdam is also home to three world-class museums: the Anne Frank Huis, the Van Gogh Museum and the Rijksmuseum. There's also a handful of castles, palaces and fortresses to explore, like the Royal Palace Amsterdam.
---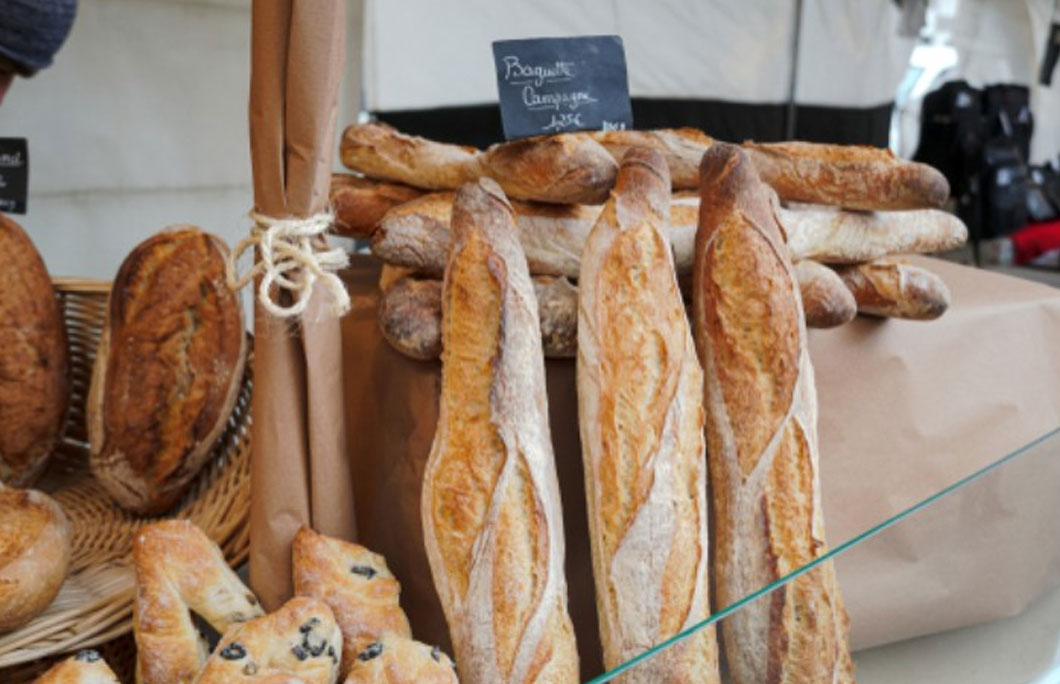 (Photo: gallofilm / Shutterstock.com)
Amsterdam has only recently acquired a culinary reputation, for years it was best-known for pickled herring and waffles. Foodhallen offers the best of the city's thriving street food scene in a palazzo-turned-tram depot-turned gastro destination. There are over 30 stalls to choose from, with foods ranging from doughnuts to barbecues. For high-end dining, there are dozens of Michelin-starred restaurants, with the likes MOS Amsterdam and Ciel Bleu making a bang on the international circuit. Beer is big in Amsterdam, and the craft and speciality beer game is still going strong. Head to Amsterdam's original microbrewery, Brouwerij 't IJ for some of the city's finest super blonde beers, pilsners and IPAs. Beyond the food and drink, Amsterdam boasts a renowned nightlife scene, with great clubs and innovative cultural events throughout the year.
Food culture in Paris is defiantly traditional. Head to any one of the thousands of bistros and brasseries spilling onto the streets and you'll find classic dishes like Steak Tartare and Boeuf Bourguignon. While eating out can be expensive, most restaurants offer set menus or formules, usually for under EUR20. Those in the market for A-list cuisine will be pleased to know there are 70 Michelin-starred restaurants. The city is home to some of the world's best restaurants, including Guy Savoy and Septime.
---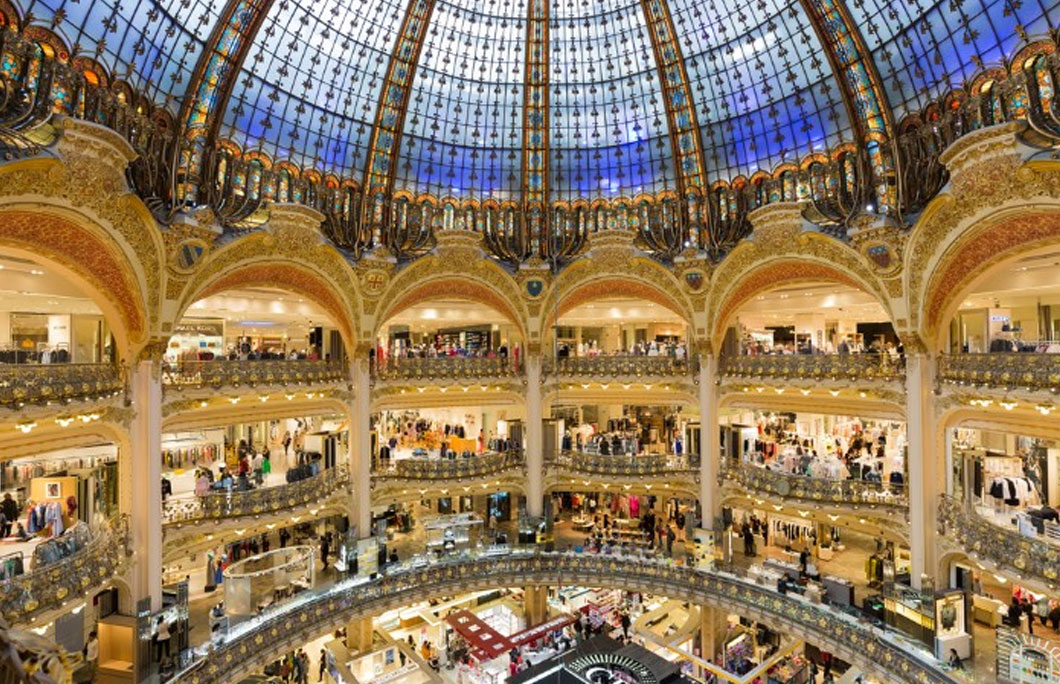 (Photo: T.W. van Urk / Shutterstock.com)
Amsterdam is a dream for travellers big on shopping. Kalverstraat is the city's longest shopping street, home to busy chain stores and lofty designer brands. Arty Jordaan is heralded as the city's most charming neighbourhoods, with its narrow streets and quaint buildings. It also offers one of the city's most rewarding shopping experience, teeming with independent art galleries, antique shops and boutiques. In-the-know locals get their retail therapy hits from this district, in places like De Negen Straatjes, a warren of over 200 boutiques, vintage shops and speciality stores. Amsterdam is home to Europe's largest flea market, IJ-Hallen too.
Paris has a reputation as one of the most stylish cities in the world, so it follows that the shopping here is first-rate too. And while it is historically recognised for its opulent department stores and haute couture, Paris offers shopping opportunities for every taste and budget. Those looking for a five-star experience should head to the 'Golden Triangle', in the 8th arrondissement. The luxury hub is home to big names like Dior, Louis Vuitton and Chanel. The Champs-Elysées offers famously upscale brands too, though you'll also find chains like Sephora and Nike there now too. The narrow winding streets of Marais offer tiny chocolate shops, dinky boutiques and artisanal workshops. For your fix of the high street, head to Les Halles and Rue de Rivoli. And if antiques are your thing, there's the sprawling Les Puces de Saint-Oue.
---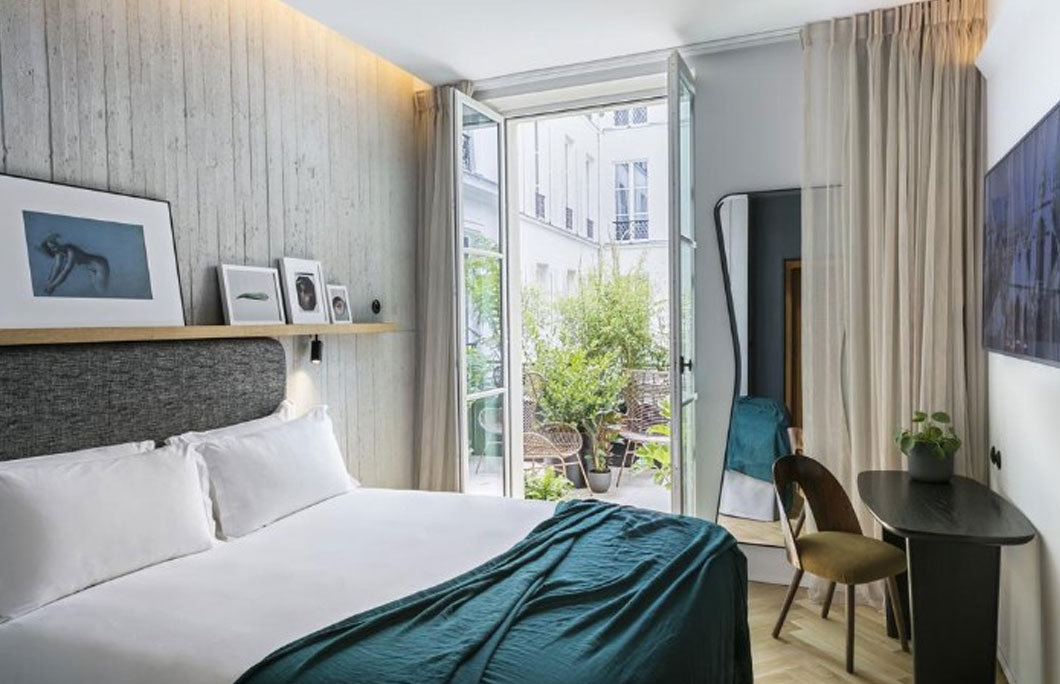 (Photo: Hôtel National des Arts & Métiers)
With 20 districts to choose from, picking a hotel in Paris can be overwhelming. If you're looking for traditional bistros, pristine squares and traditional Parisian romance, Marais is an excellent option. Hotels here tend to be on the upper end of the price scale, but they're also some of the most stylish, Hôtel National des Arts & Métiers being a prime example. South Pigalle, also now referred to as 'So-Po' is the city's edgy quarter, akin to Dalston in London or Green Point in Queens. Stay here for concept hotels, fusion restaurants and loud and lively nightlife. Or for the five-star experience, hotfoot to Saint-Germain-des Prés. Set right on the Seine, it's home to some of the world's most elusive hotel brands.
While Amsterdam is a compact and walkable city, each district offers its own charm and quirks. If you're looking for old-world elegance, Jordaan and Oud-West are the places to be. There are dozens of elegant townhouses and spacious apartments to rent, or you could try a hotel like Pulitzer Amsterdam. Up-and-coming Oost has undergone a huge regeneration over the past years and is a good place to bed down for the night if you're looking for style on a budget. Hotels and hostels like Generator and The Lloyd offer the best of both worlds.
---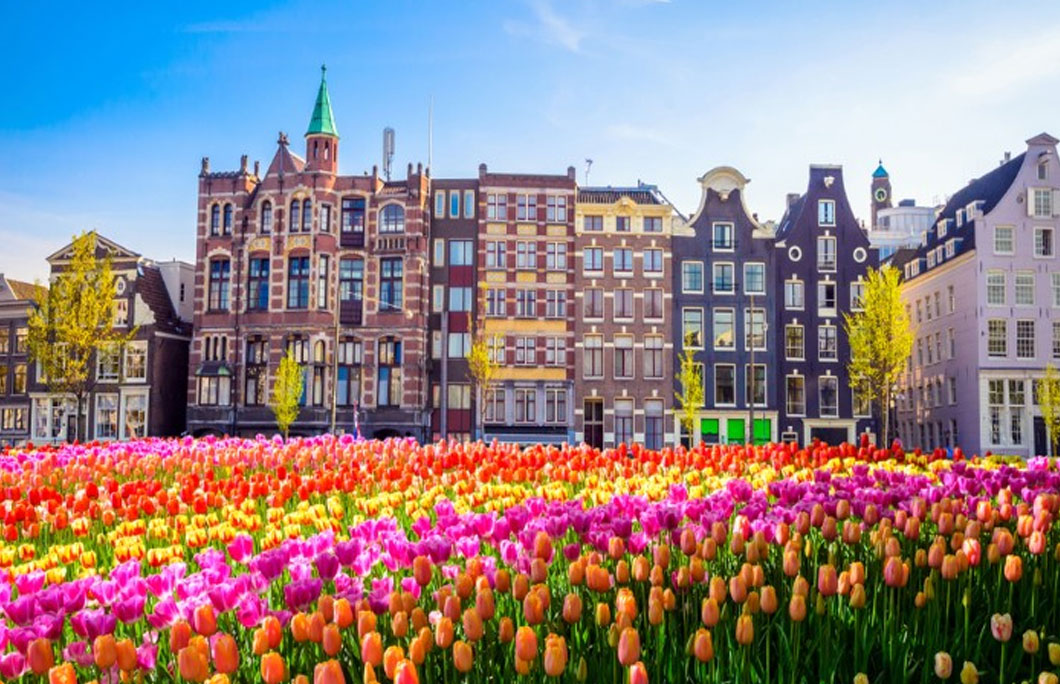 Amsterdam enjoys a temperate climate, with moderate winters and mild summers. To see the country's famous tulips in bloom, the best time to visit is between mid-March and mid-May. Like Amsterdam, Paris offers moderate temperatures year-round too. April to June and September to November are particularly picturesque, when the flowers are either in bloom or ready to fall. Try to avoid Easter, a notoriously busy time for the city when schoolchildren from across the country descend on the city. August is the hottest month to visit Paris.
---