7 Best Rooftop Bars in Williamsburg
The rooftop bars in Williamsburg have some of the best views in the whole of New York. That's because you can admire the Manhattan skyline and get a great, postcard-perfect perspective. It's incredible sipping cocktails whilst looking at some of the most famous skyscrapers in the world. Williamsburg rooftops are thriving spaces full of bars, live music venues, beer gardens and restaurants. No space is wasted. Plenty of the rooftops are open all year round too, so whenever you visit, you'll find some places to enjoy drinks with a side order of breathtaking views. So, whether your vibe is a sexy sky-high hotel bar or a cool, casual dancefloor, here are some of the best rooftop bars in Williamsburg.
Best Rooftop Bars in Williamsburg
---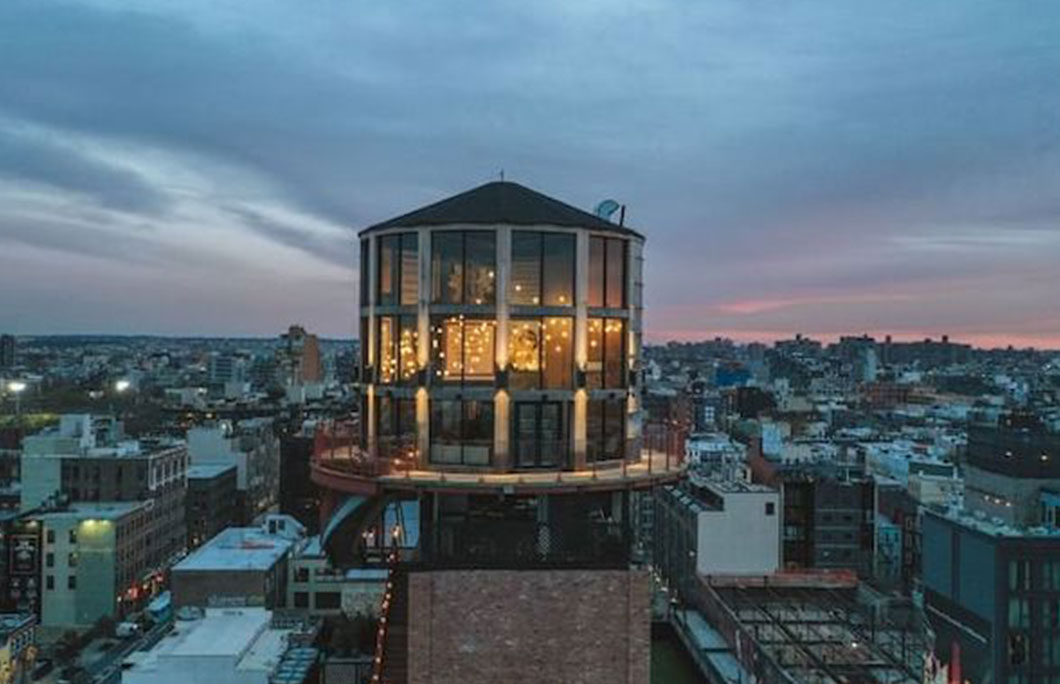 2. The Water Tower Bar
The Williamsburg Hotel rooftop bar is in a water tower. This must be the most unique setting for drinks in the whole of Billyburg. As you sip creative cocktails you overlook the cool pool and also have sweeping views of the Manhatten skyline. Drinking in this custom made glass structure costs a pretty penny. But for a special occasion, it is well worth it.
---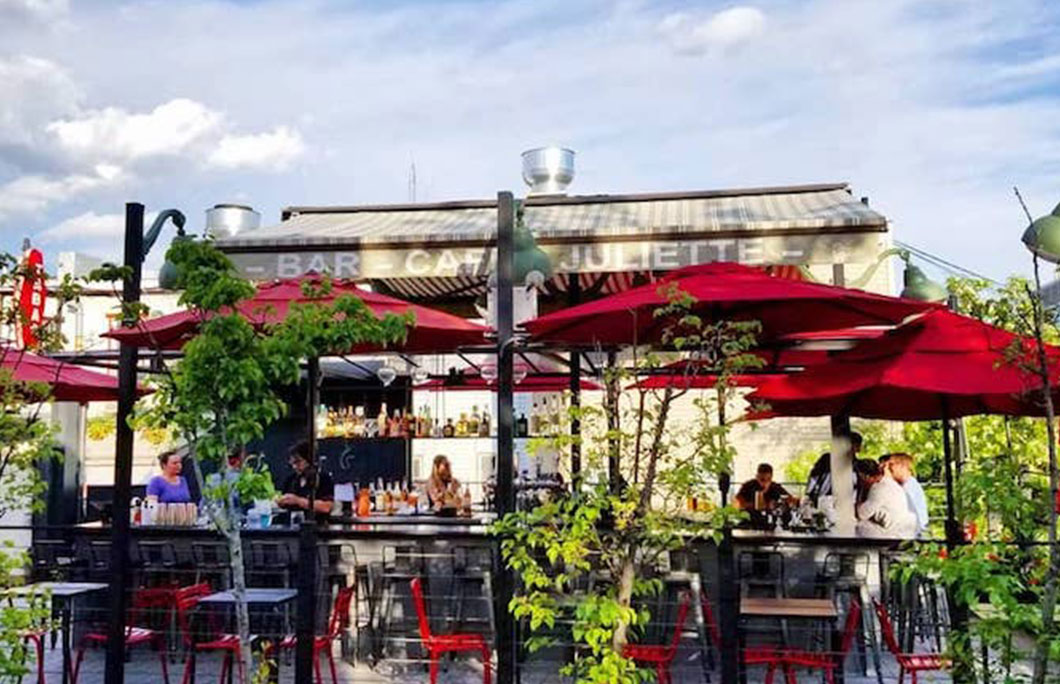 3. Juliette
Juliette is a laidback, French-inspired brasserie located just off Bedford Avenue. The large rooftop space stocks a full bar and mixologists shake and stir Parisian-inspired cocktails, for instance, the 'Juliette Spritz' with Pamplemousse Rose and the Cherry Blossom made with Lillet Rose. There is also lots of wonderful wines and refreshing beers on the menu too. The atmosphere conjures up feelings of nostalgia for a time when things were just that bit more sophisticated and stylish.
---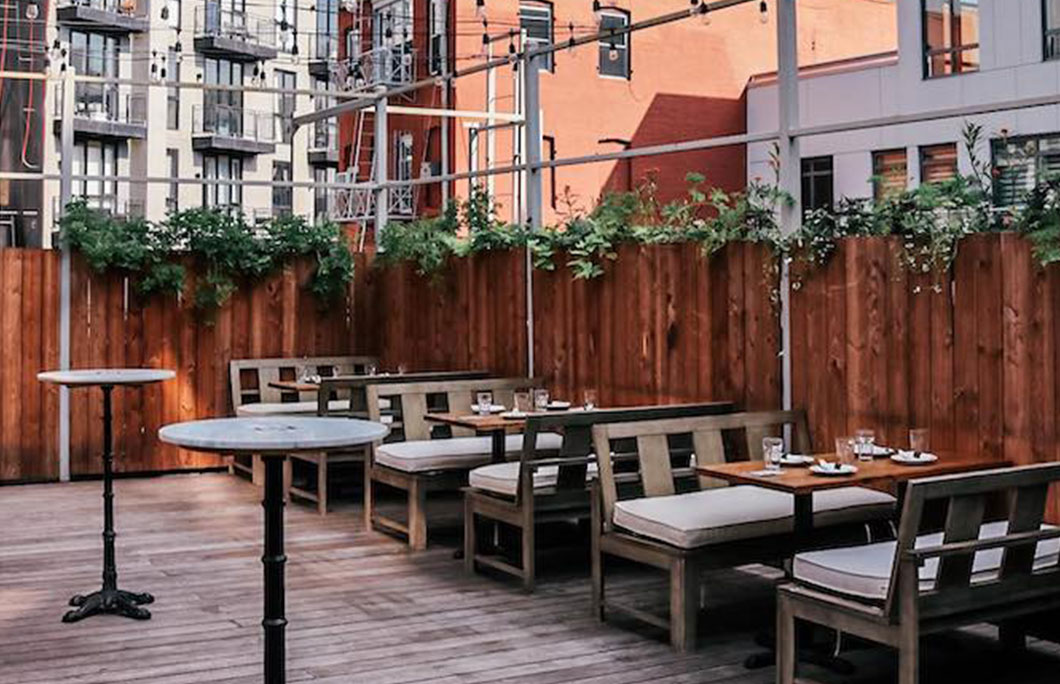 4. Ainslie
Ainslie is located in an old warehouse and has a 1,000-square-foot 50-person roof deck and bar. There is an extensive cocktail, wine and beer list, as well as some terrific Italian food, should you get hungry. Though this rooftop doesn't have the sweeping views of others in the neighbourhood, it makes up for this with its terrific food, drinks and atmosphere as well as beautiful interior design.
---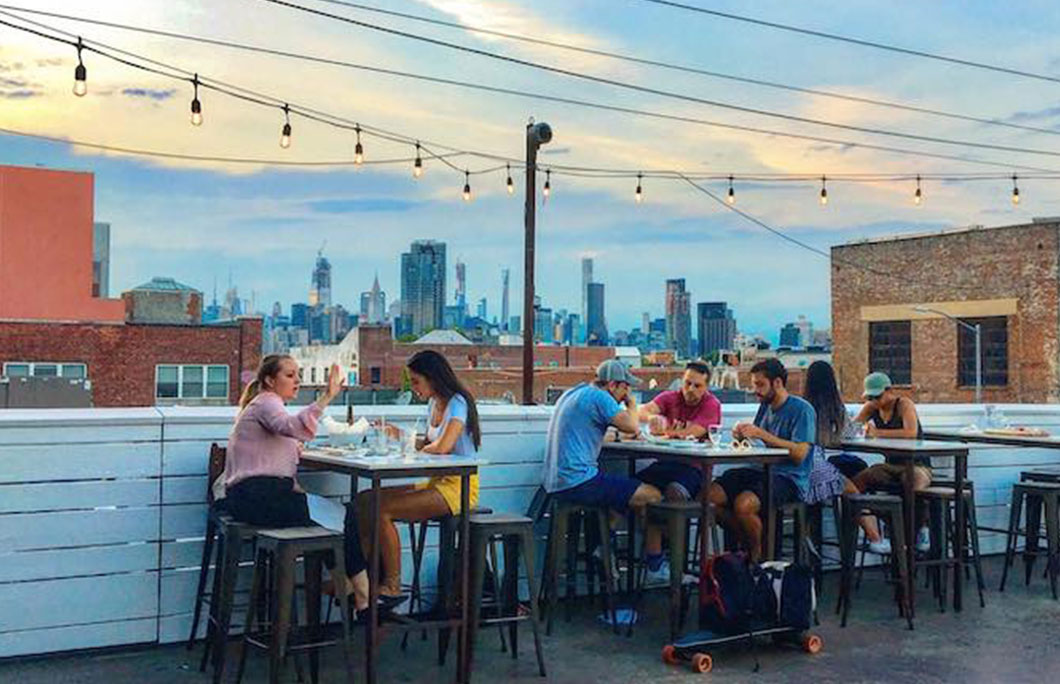 5. Berry Park
The expansive views of Manhattan and McCarren Park and the colourful sunsets from the Berry Park rooftop bar are pretty special and you really ought to check them out for yourself. Berry Park is a laidback, casual sports bar and beer garden with a very friendly and welcoming atmosphere. There is a great drinks menu and brunch is a very popular affair here. So too is watching football (soccer for our American readers). The laidback daytime vibe morphs into a high energy party scene at night.
---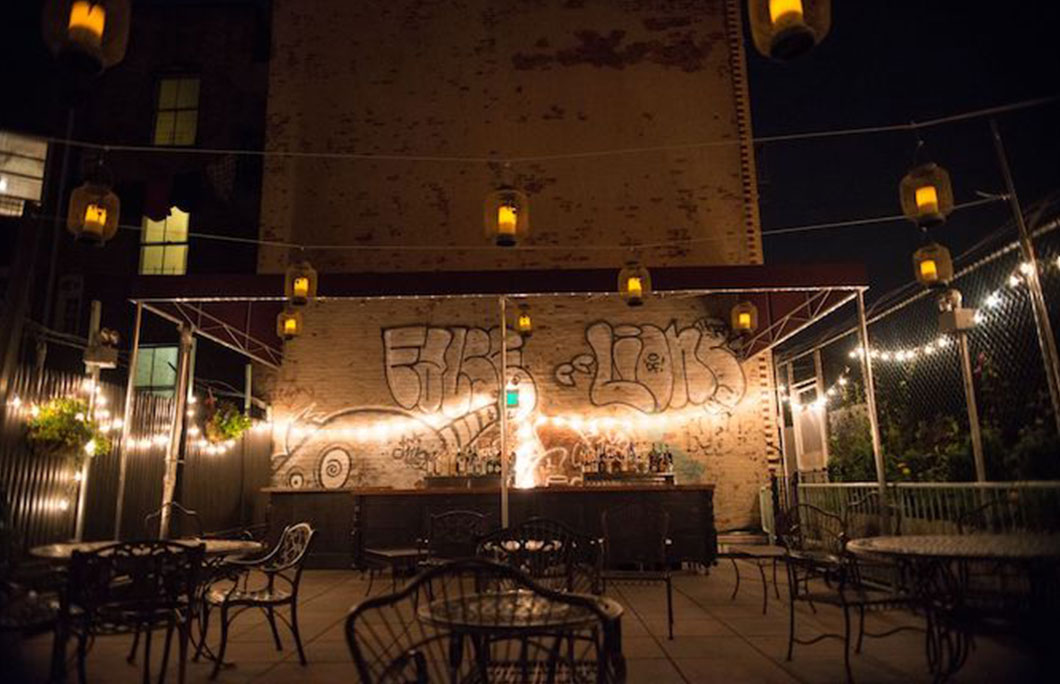 6. Night of Joy Bar
Night of Joy Bar certainly does live up to its name. It is a joyful place. Vintage, charming, playful, eclectic, this is possibly the coolest bar in Williamsburg. Everything is inspired by the classics but still feels so utterly modern. That goes for the cocktails too which are flavourful and made with botanical ingredients and herbal infusions. Make sure you try the fresh lime frozen margaritas in assorted flavours.
---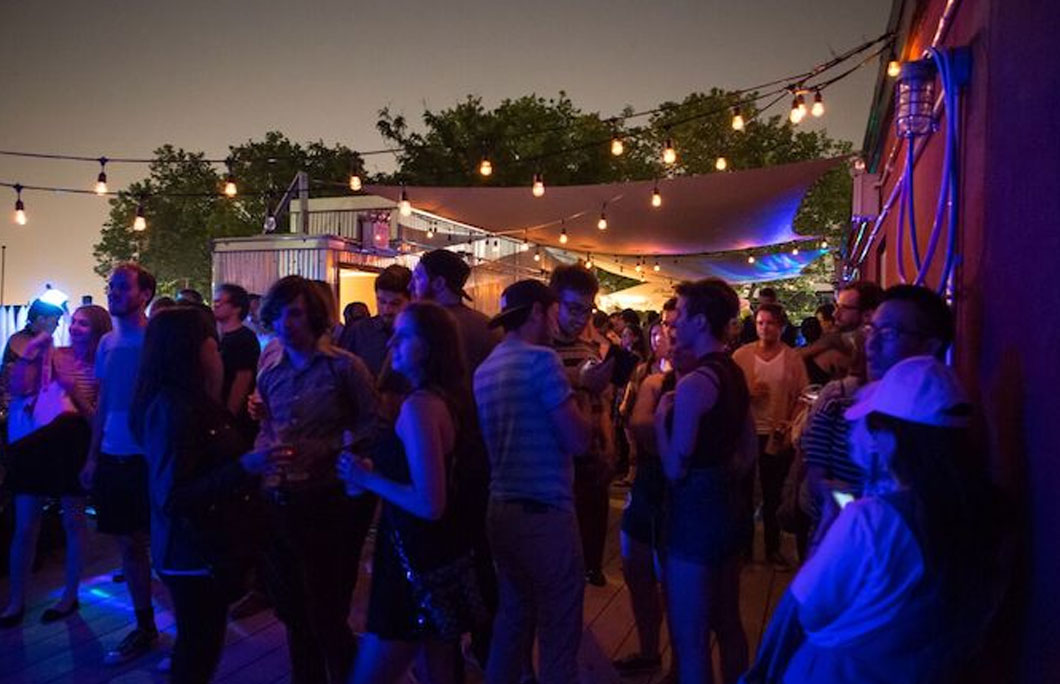 7. Our Wicked Lady
Located on Morgan Avenue in East Williamsburg, Our Wicked Lady was once an empty warehouse. Now, it has been transformed into a venue with a super cool rooftop terrace bar area. The rooftop bar is all-weather, so, come rain or come shine, you can have a good time high above Williamsburg. Check the website to see who is performing on the night, and bring your energy. You are going to need it. This place is popping. Food is also creative and full of flavour and so too are the drinks on offer.
---