7 Best Rooftop Restaurants in Chicago
Chi-town has a reputation as one of the great gourmet cities in America. It's also famous for its stunning, soaring skyline and meandering river. Making the most of all these things are some incredible high-up restaurants serving elevated food surrounded by skyscrapers with epic views of the skyline and river below. So, if you want to enjoy some cuisine in the clouds and food with views, here are the best rooftop restaurants in Chicago.
Best Rooftop Restaurants in Chicago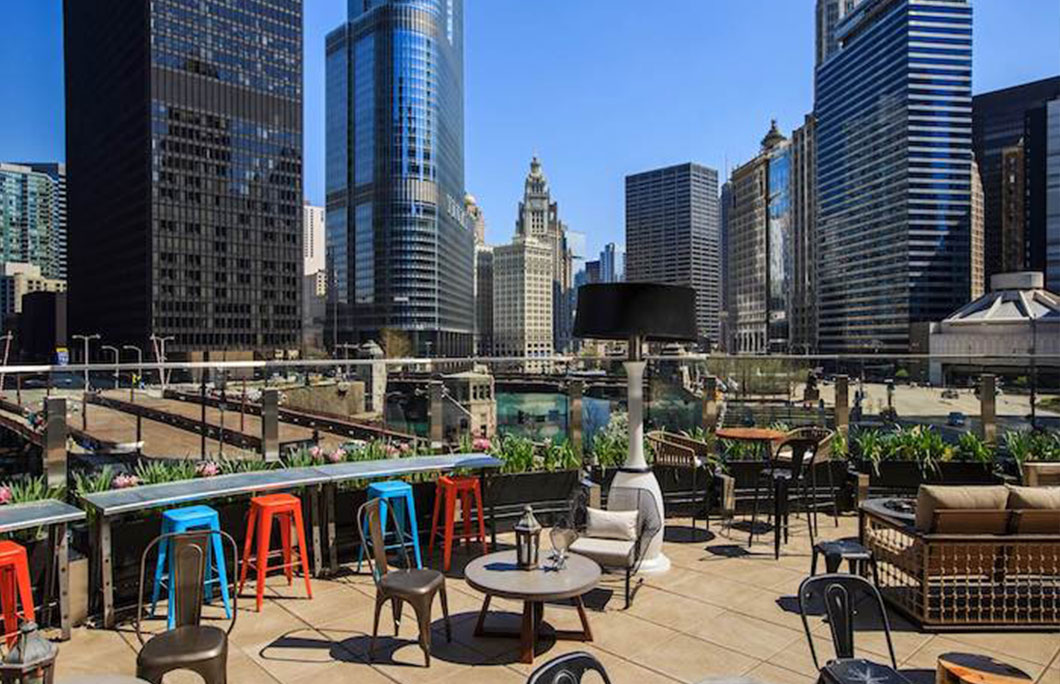 1. Raised
Raised is an urban rooftop that has an indoor/outdoor bar with an open rooftop deck and a private VIP greenhouse overlooking Chicago's skyline. The surrounding views of the river are hard to beat. In addition to a great view high above the river, the food, service and drinks are simply unmatched. Load up on their American bites such as house-smoked baby back ribs or some Chicago hot chicken sliders and don't forget a few beers and cocktails on the side.
---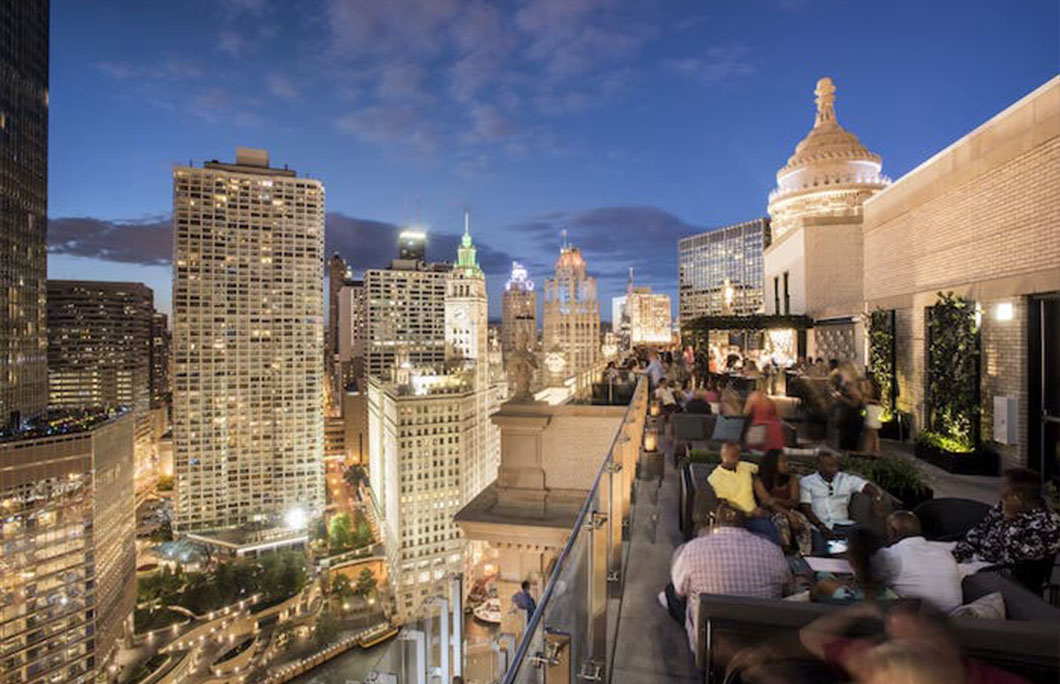 2. London House Rooftop Bar
London House Rooftop Bar is the place to go if you are looking for stunning views of Chi-town, killer drinks and a warm, friendly atmosphere. Located on the 22nd floor of the iconic London House Hotel, the rooftop area offers splendid views of the Chicago River, Lake Michigan and the Magnificent Mile. You'll also find they whip up some of the best cocktails from classic old fashioned to creative in house concoctions. When it comes to food, you can chow down on American tapas, for instance, Louisanna carb dip and empanadas. Brunch is super fun and popular here too.
---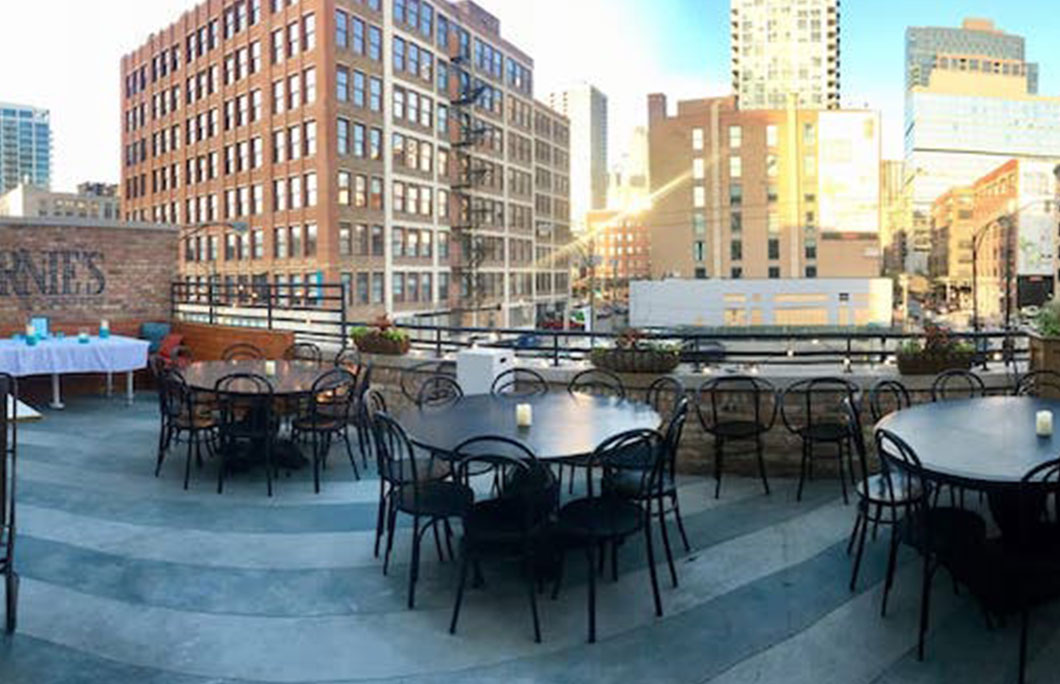 3. Bernie's
Bernie's is located heart of Chicago's historic River North neighbourhood. It is one of the city's prime spots for rooftop dining. Bernie's has been serving some of the best drinks and bites in Chicago since 2015 and is famous for its attention to detail and friendly atmosphere. Whether you fancy a few drinks after work or are looking for a hot date night spot, Bernie's is the place to be. The menu features dishes with bold flavours, made with seasonal produce and sustainably sourced meat and fish, for instance, the seared scallops which come from the Hudson Valley.
---
4. Upstairs at the Gwen
If you are looking for a rooftop restaurant in Chicago where you can go for breakfast, brunch, lunch, dinner and cocktails, then head Upstairs at the Gwen. As the name suggests, this rooftop is located at the top of the historical Gwen Hotel on Michigan Avenue in downtown Chi-Town. Upstairs at the Gwen serves 'artfully crafted cocktails, small bites and big views.' And it's not just a summer rooftop either. When the winter creeps in, the rooftop gets cosy with warm drinks on the menu and fire pits. You can also keep warm with a game of curling! On the menu, you'll find a great selection of seafood, steaks, salads, burgers and veggie options as well as some toothsome desserts.
---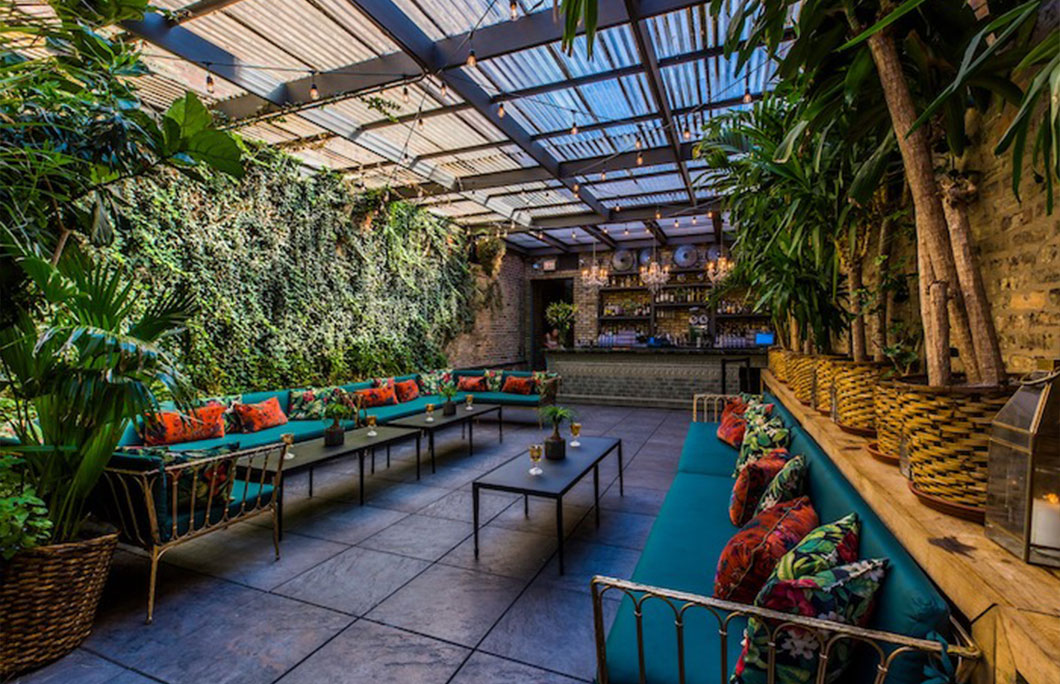 5. Celeste
Housed in a historic Louis Sullivan building in River North, Celeste has a romantic rooftop garden adorned with Victorian-style furniture and a bounty of blooms and greenery. The drinks, especially the cocktails, are creative and delicious, but so too is the food. The menu features elegant dishes full of flavour, for instance, the baby octopus tentacles with romesco sauce, and the jidori chicken with sherry-truffle sauce. This is an incredibly cool and unique spot and is ideal for those trying to impress on a first date.
---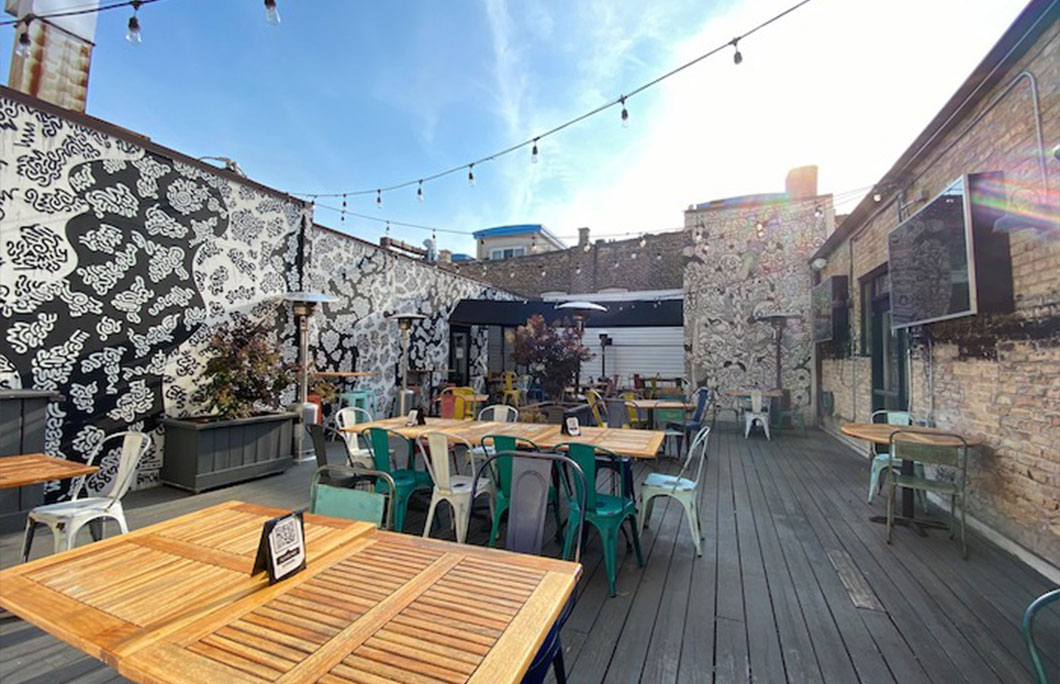 6. Chop Shop
Housed in a 100-year-old former auto body shop in Wicker Park, the Chop Shop is a cool, casual, warm and welcoming spot where you can enjoy some tasty food and drinks and a concert too. The Chop Shop has a butcher's counter, deli, restaurant and a bar with an event space and concert venue. On the menu, you'll find firm favourites like burgers, meatballs, hot sandwiches and wings, but you can also enjoy eggs Benedict and chicken and waffles if you come here for brunch.
---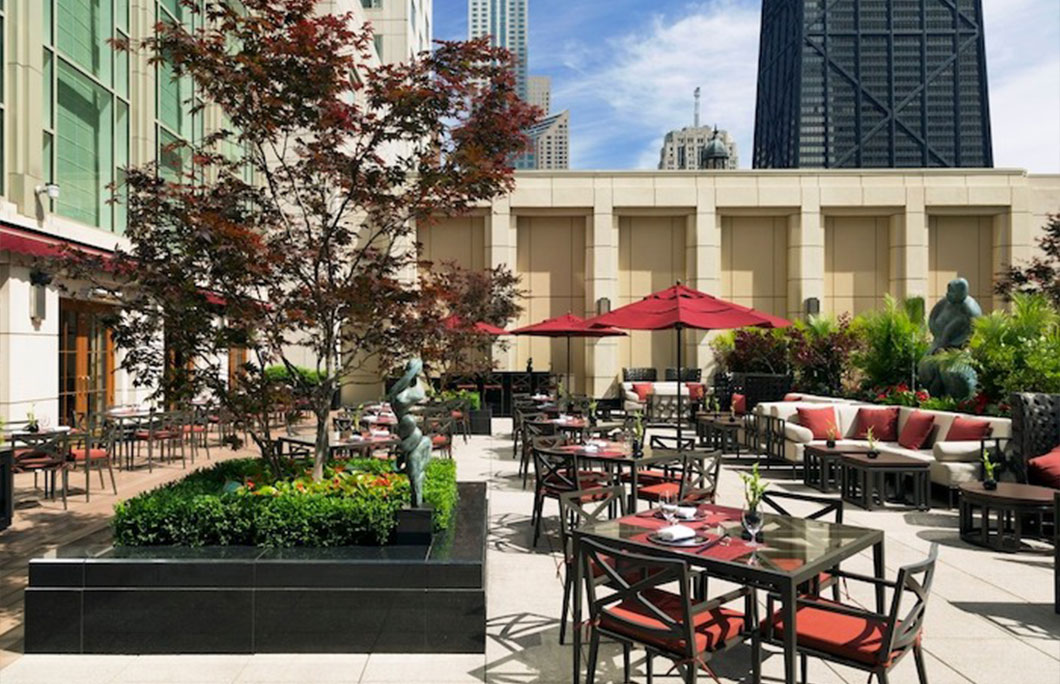 7. Shanghai Terrace
Located on the fourth-floor terrace of The Peninsula Chicago, the Shanghai Terrace is where East meets Midwest and you can dine on delicious Cantonese delicacies surrounded by views of the Chicago skyline. The Shanghai Terrace's glamourous 1930s-era decor sets the scene for a memorable rooftop, open-air dining experience. The menu features elevated takes on five-spiced duck and wok-baked lobster and the drink menu features tropical cocktails such as lychee-vodka martinis and Lucky Buddhas. The lush greenery, warm breezes and world music make you feel miles away from Chicago.
---