7 Places for the Best Nightlife in Texas
Texas does everything bigger, including throwing a great party! However, as Texas is so big, one of the problems is figuring out which area meets your needs in terms of fun and excitement when it comes to after-dark activities. But don't worry. We've got your back with our list of some of the best places for nightlife in Texas. Yee-Ha, y'all!
Best Nightlife Places in Texas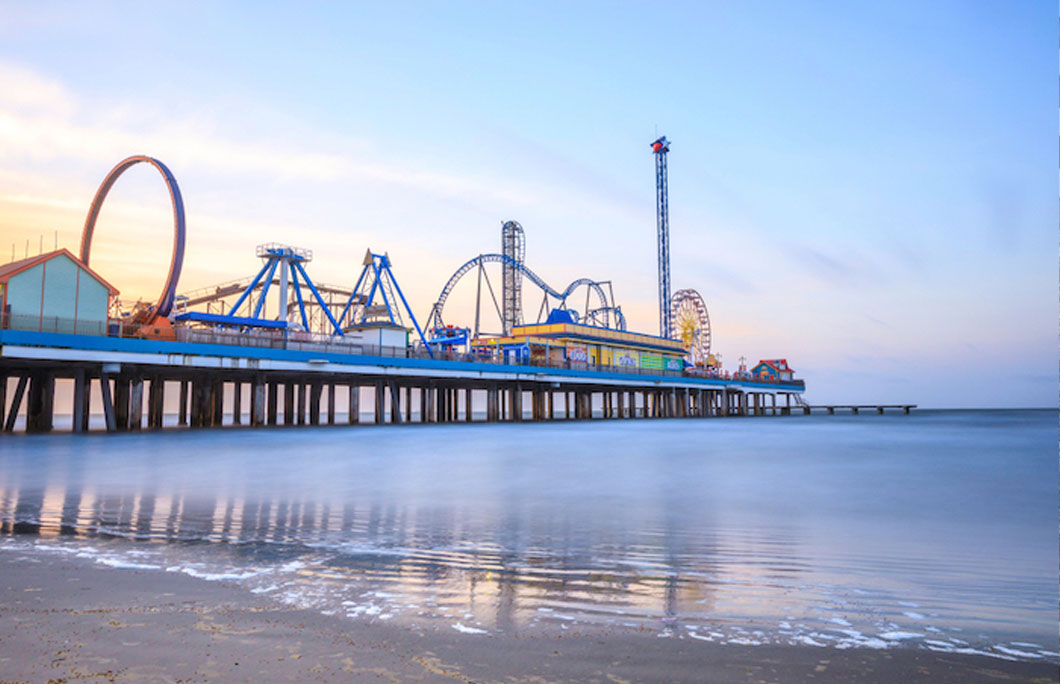 1. Galveston
Galveston is Houston's favourite seaside town. It took a beating from Hurricane Ike in 2008, but it has recovered and is back, bigger and better than ever. During the daytime, you can stroll along its colourful boardwalk – the world's longest – or head to Galveston Island State Park for a scenic dip in its 200-acre protected grounds. The partying heats up when the sun goes down with a lively and diverse nightlife scene. In the evening, head to the pleasure pier for po'boys and carnival rides. You'll soon find out why this beach town has a well-earned reputation for being a party town. Nights out here don't disappoint.
---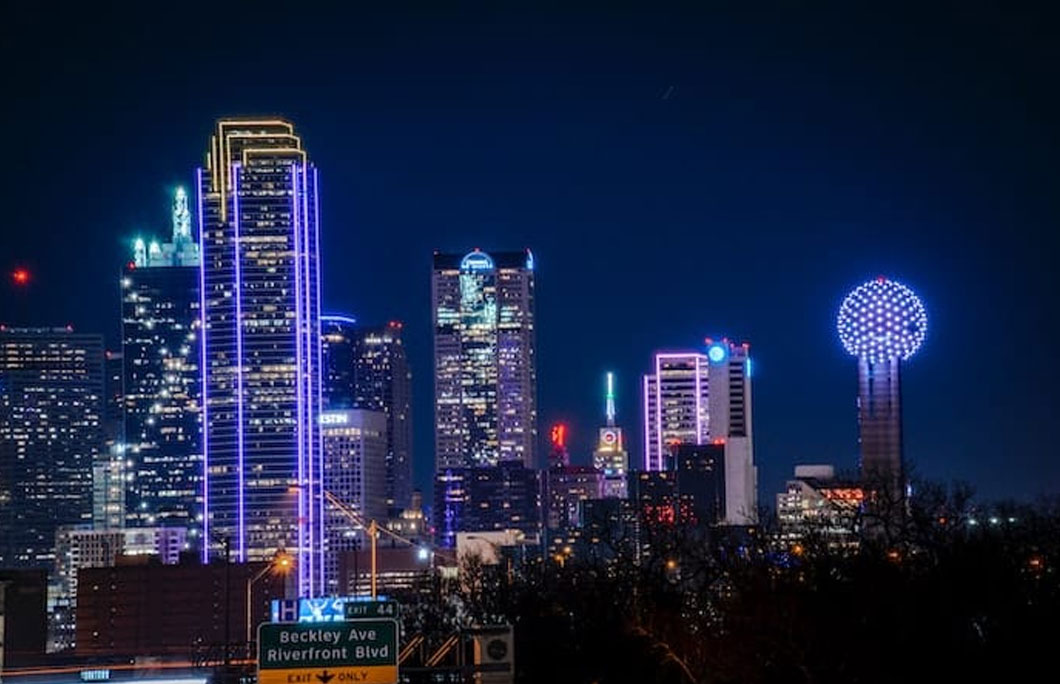 2. Dallas
Once the sun sets, there's no shortage of things to do in Dallas. Take your pick from karaoke nights with the locals to craft cocktails on chic rooftop bars. One of the great things about the nightlife in Dallas is that, even though you can party hard, there are plenty of things to do if you don't drink alcohol. There are lots of late-night cafes and you can enjoy a Dallas Evening Tour or scare yourself silly on a Ghost Bus Tour. There are also lots of great live music venues dotted all over the city.
---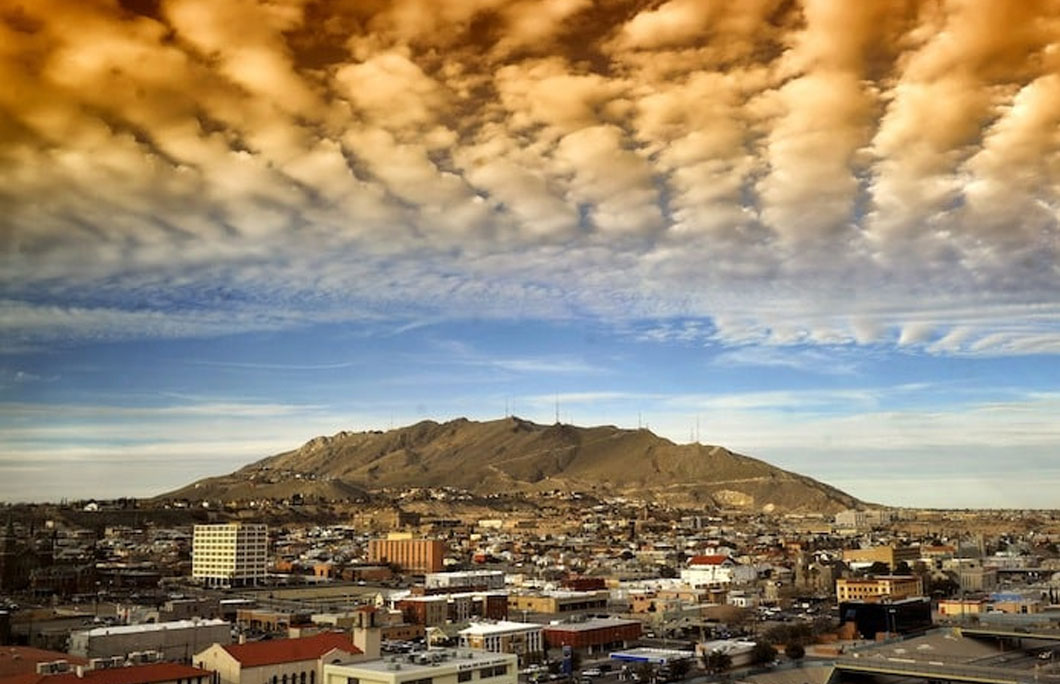 3. El Paso
El Paso is a big city with a small-town vibe. This means there are lots of things to do, and there is a warm and welcoming atmosphere. It really is a fun destination no matter what you enjoy. The variety of nightlife is great, with everything from low-key bars to pulsating nightclubs and dance lounges. One of the best things about partying in EL Paso is that the price of alcohol is relatively cheap! This is a work-hard, play-hard city, so the weekends are a great time to visit as this is when the locals let loose. Some of our favourite nightlife venues include the Little Bit of Texas country dance club and the Church Bar. There really are some great bars in El Paso.
---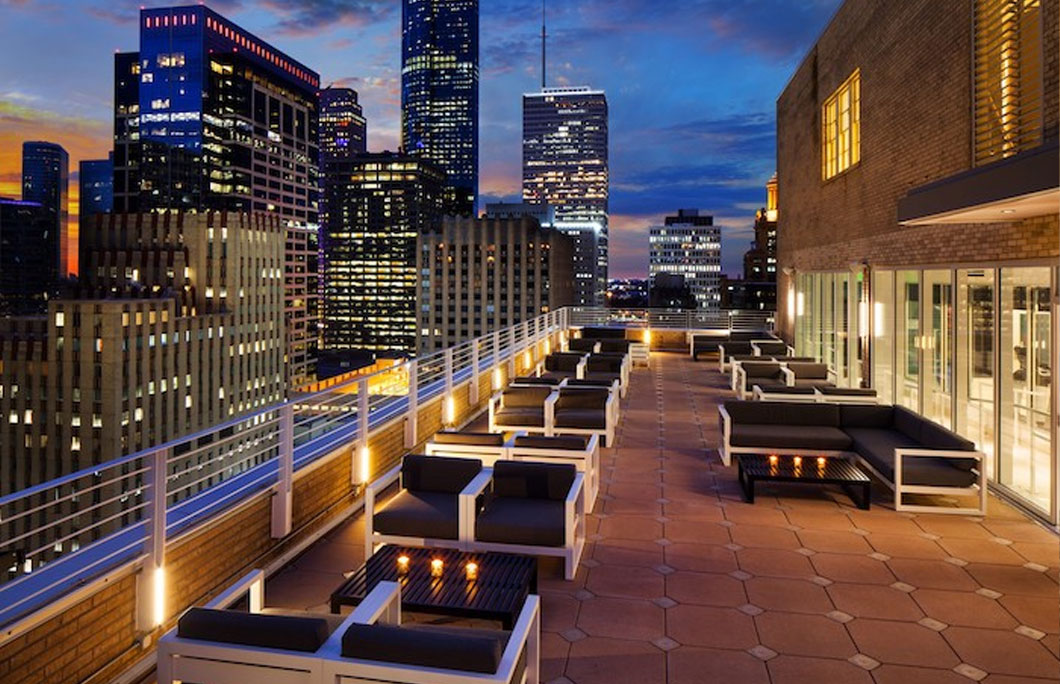 4. Houston
Houston is the top party city in Texas. There is a huge selection of clubs, bars, and venues here to suit all tastes, styles and moods. One of our favourite bars in Houston is Z on 23. Perched on top of Le Méridien Hotel, Z on 23 has an impressive 23 floors between the bar and Walker Street sidewalk, it's certainly not vertigo-friendly, but it is the best place to enjoy 360-degree views of the city. There's an extensive selection of cocktails, craft beers and fine wines to choose from too.
---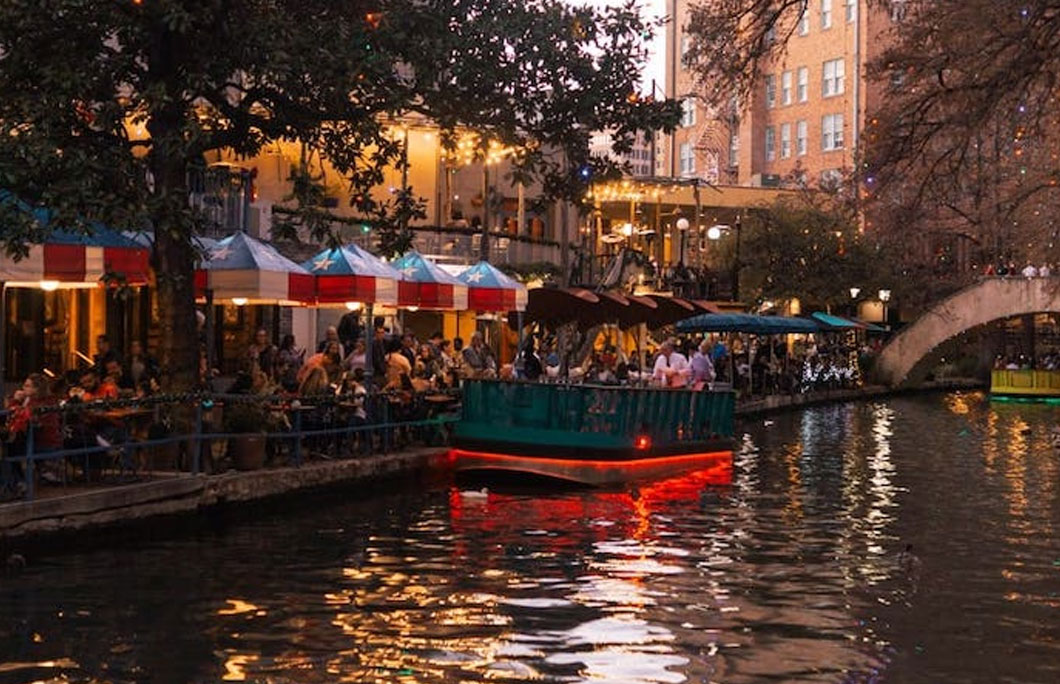 5. San Antonio, Texas
There are lots to see and do in San Antonio when the sun goes down. The most popular and lively spot is the River Walk. This is a 24km (15-mile) network of walkways along the banks of the San Antonio River. As you walk, lush subtropical plants, cypress trees, and flowers provide a pretty backdrop for the bars and restaurants that line the paths. Looking for the best views over the city? Hotfoot it to Paramour in the Museum District. This rooftop bar is open all day long, though most people arrive in time for sunset and stay late. There are 20 signature cocktails on the menu, which will ensure you get your night off to a good start.
---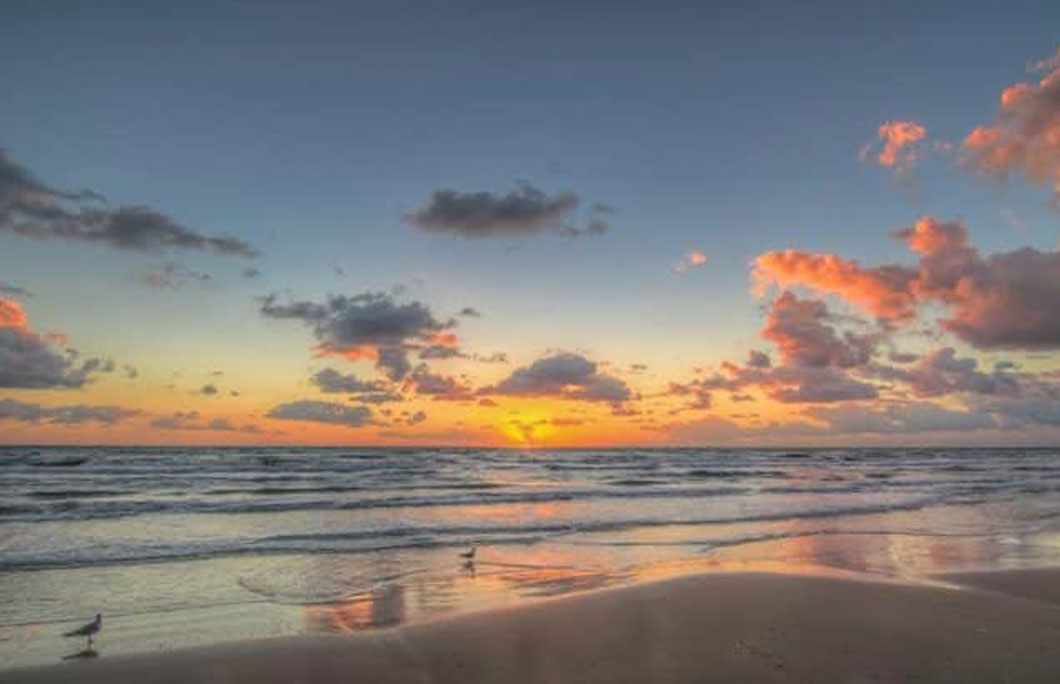 6. Isla Blanca Beach
Located on South Padre Island, Isla Blanca Beach is a paradise with pearly white sand backed by a turquoise sea. It sounds too idyllic to be a party place, but this island is known as 'Spring Break Island'. During Spring Break – March through to April, the bars that line the beach spill out onto the sand for the ultimate tropical party, and you can always head downtown to dance in clubs until the wee hours. It's the perfect mix of being a beautiful place to visit while also being a popular party spot.
---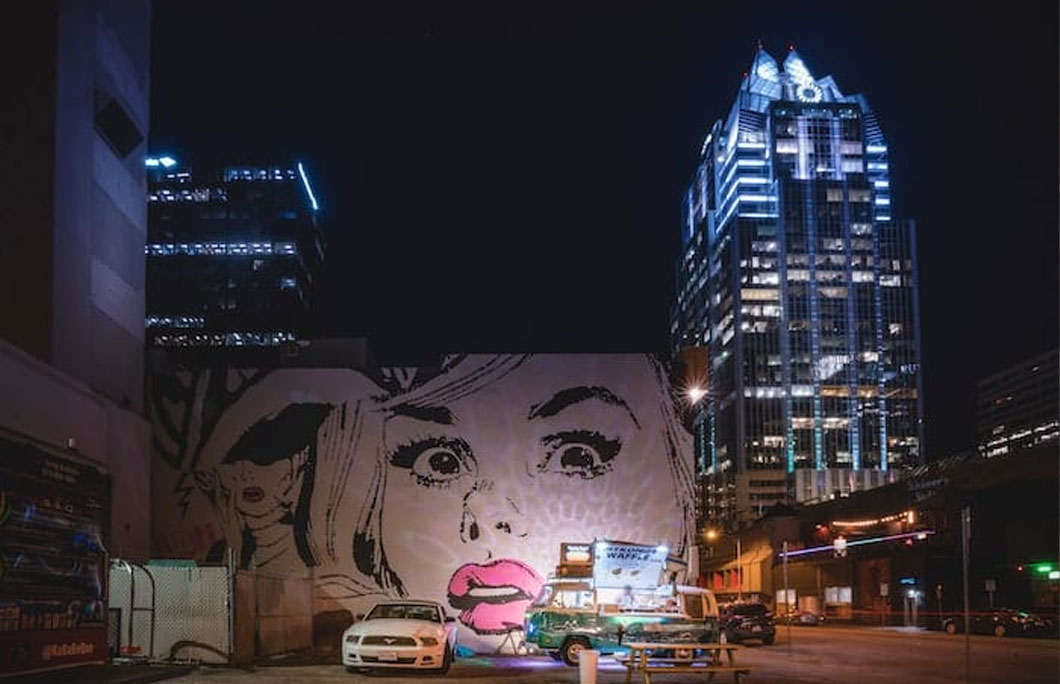 7. Austin, Texas
It's no secret that Austin is the party capital of Texas. It's famous for its vibrant nightlife, stellar food scene and great atmosphere. Austin's official motto is "live music capital of the world", and with over 250 live music spots, it certainly lives up to this moniker. But it's not all just country and western music vibrating from the clubs. You'll hear all manner of genres from rock n' roll to blues, jazz, hip hop, punk and Latin rhythms. There is a good concentration of venues downtown, but Sixth Street is where you'll find a whole host of bars, pubs, and clubs within walking distance of each other. A great spot for an all-night bar crawl.
---