Cannot decide whether to choose Cuba Vs Jamaica?
Daydreaming about booking a last-minute sunny getaway? Cuba and Jamaica are two blockbuster destinations offering sunshine, sea and sandy beaches in spades, but that's really where the similarities end. Take a read of our handy guide to help you decide which is the best holiday destination for you.
Cuba Vs Jamaica: How to Choose Between the Two
Overview – is Cuba Or Jamaica better?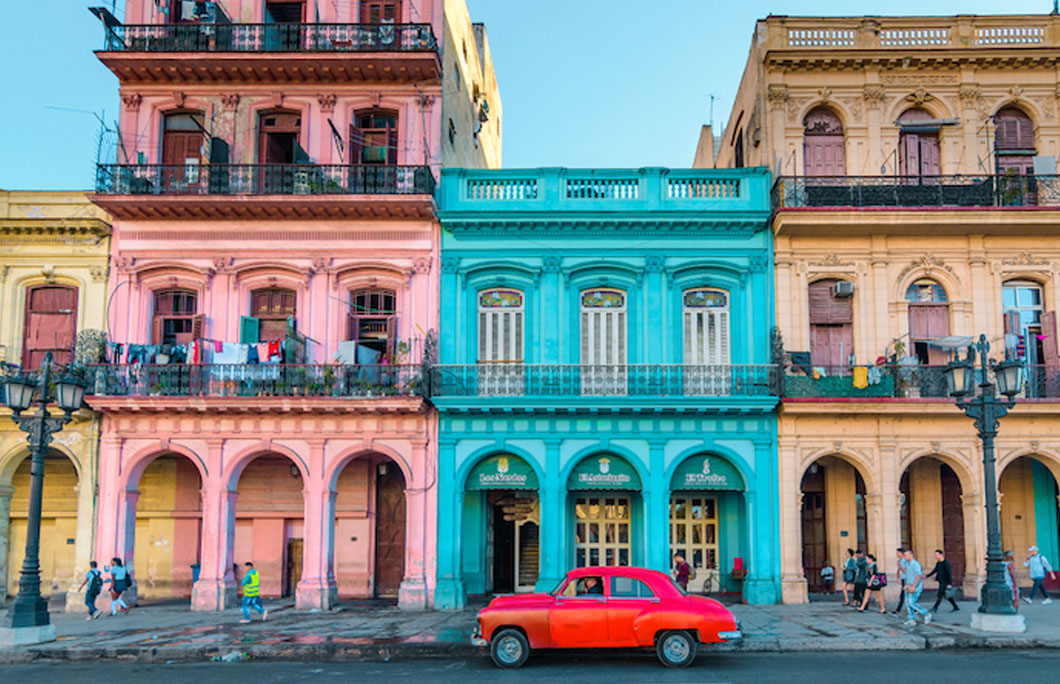 (Photo: Swedishnomad.com – Alex W / Shutterstock.com)
Cuba sits in the north Caribbean, east of Mexico and south of Florida. Shut off to the modern world for almost half a century, Cuba skipped the worst of those 1970s package holiday developments that started springing up across the rest of the Caribbean. That said, it is changing – fast. While plenty of sun-seekers head straight to the country's beach resorts in the north, beyond the rum cocktails and white sand beach resorts there are enchanting colonial towns, Jurassic-like national parks and folklore-rich mountain villages to explore.
Jamaica is the third-largest island in the Caribbean, located around 90 miles south of Cuba. It's the birthplace of Reggae, Red Stripe beer and the world's fastest sprinter Usain Bolt, and it also inspired Ian Flemming's James Bond, so this colourful island has a lot to say for itself.
---

---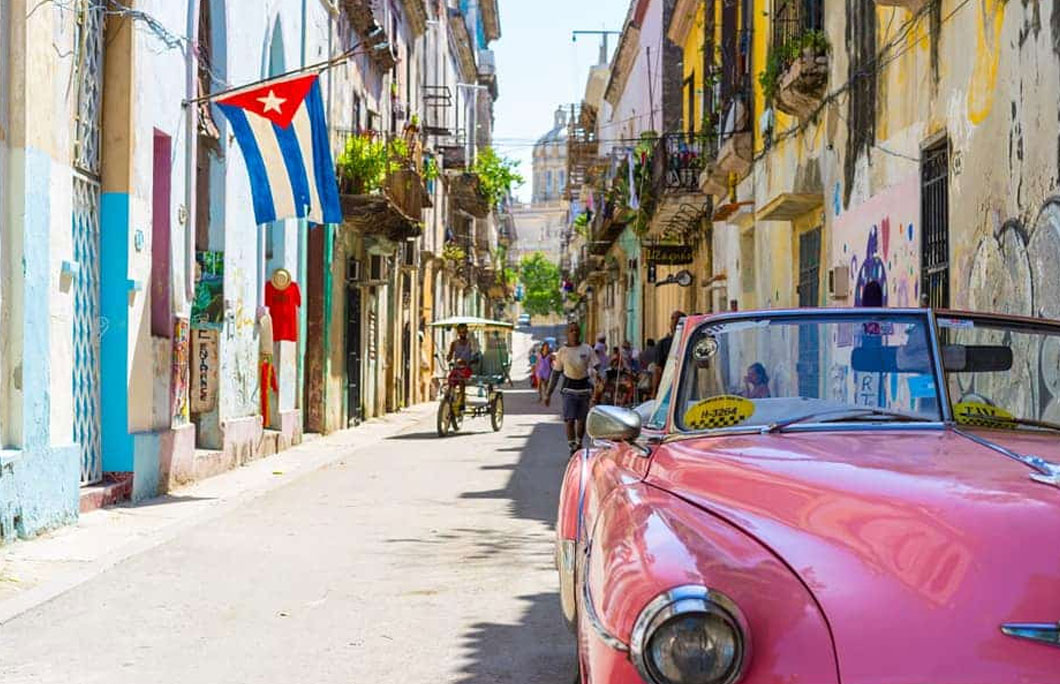 Cuba
Havanna is where most people begin when they come to Cuba. Old Havana, Habana Vieja, is packed with personality – think colourful, crumbling buildings, impromptu music performances and multi-sensory market stall experiences. It's impossible to resist the city's infectious rhythm. No wonder so many artists and writers have fallen hard for the city.
There are dozens more colourful colonial towns to explore too. Cienfuegos, known as the 'Pearl of the South', is brimming with 1920s palaces and art deco architecture, while pastel-coloured Trinidad is an ideal base for exploring the Sierra del Escambray.
This is wildlife-rich terrain too. The Viñales Valley is popular for birdwatchers, mountain climbers and cyclists, as is the Parque Nacional Ciénaga de Zapata, a vast swathe of swamp and mangroves brimming with flora and fauna, flamingos and Cuban crocodiles. Then there's the Sierra Maestra, the highest and longest mountain range in the country. It's where Fidel Castrol and his rebels waged guerilla warfare against the Batista government in the 1950s.
Jamaica
Jamaica is a kaleidoscope of colours, sounds and experiences. Most tourists hotfoot to the "big three resorts". Montego Bay is the best-known of the three. The busy commercial city is packed full of bars, restaurants, golf courses and high-end hotels. Negril is the youngest and most laid-back of the three resorts, only 'discovered' by wealthy hippies in the 1970s. Ocho Rios is the oldest resort town, purpose-built in the 1960s. While this is real package holiday territory, it's ideally situated near some of the country's blockbuster sights, like Dunn's River waterfall and Port Maria.
Beyond these three resorts, the eastern Port Antonio and its surrounding villages are ideal for those looking to get under the skin of the country. It's home to attractions like the Reach and Somerset cascading waterfalls, the Blue Lagoon and the Rio Grande too. But the true heart of Jamaica is its colourful capital, Kingston. It's where you'll find the country's best nightlife, music scenes, theatre and art.
---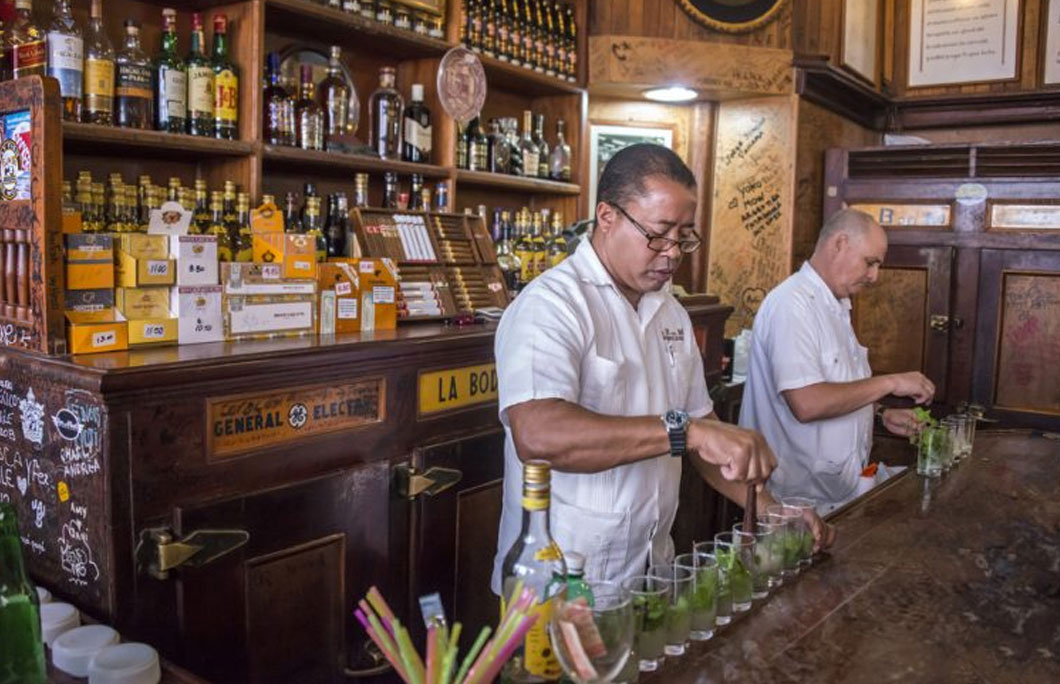 Cuba
Cuba isn't famous for its food and few people come here for groundbreaking cuisine. Years of import sanctions have taken a toll on the culinary scene, but there's also a cultural resistance to spice and experimentation. Things are changing though, albeit slowly. In the past couple of years, new private restaurants (paladares) have opened their doors across the country, catering to newly moneyed young Cubans and a steady influx of tourists. Sme of the most popular include Galleria Taller Gorría, Yarini and Antojo.
In more traditional restaurants, you'll find dishes like Comida Criolla and Ajiacom stews. Unsurprisingly, rum is the national tipple of choice in Cuba. You'll find it everywhere.
Jamaica
Famed for its Caribbean flavours, Jamaican food is world-famous. You'll find Jamaican restaurants from London to Tokyo, but it's hard to beat the source. From ubiquitous rice and peas to tongue-tingling jerk, Jamaica's culinary scene is as diverse as it is delicious. It's easy to find good food in all of the resort towns, as well as Kingston. Restaurants outside of these main hubs are no-frills, fuss-free affairs, usually serving up a menu of Jamaican staples like ackee and codfish, jerk chicken and beef patties.
You'll find Jamaica's national beer, Red Stripe, everywhere but Heineken is also widely available too. Rum is the liquor of choice here and most cocktails are concocted with generous lashings of the stuff.
---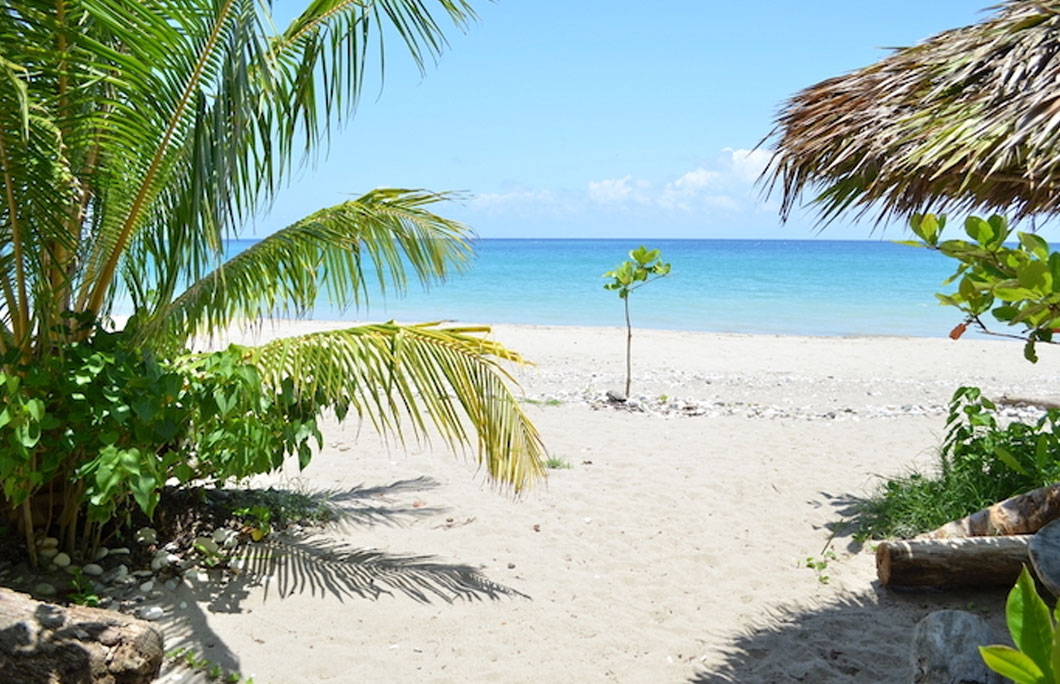 Cuba has its fair share of palm-fringed beaches and gently lapping turquoise waters. You'll find the most beautiful beaches on the north coast, though this stretch is also the most popular. Varadero in Matanzas and Cayo Coco are two of the country's most famous resort towns and where you'll find the greatest variety of package-style holidays. However, there are lesser-trodden beaches to discover too. The infamous Bay of Pigs is home to a handful of idyllic beaches, as well as a UNESCO Biosphere Reserve. Keen snorkelers and divers can swim their way around most of Cuba's 3,500-mile coastline too.
Jamaica is equally famous for its gently lapping waters, vibrant underwater life and endless sandy stretches. It also boasts some of the best snorkelling experiences in the Caribbean, with over 450 sq. miles (1165 sq. km) of coral reefs fringing the island, most of which are in excellent condition. Negril is home to a handful of beautiful beaches, including of Jamaica's most famous spots, Seven Mile Beach. Other popular beaches include Doctor's Cave Beach Club, James Bond Beach and, for darker sands, Treasure Beach in the south.
---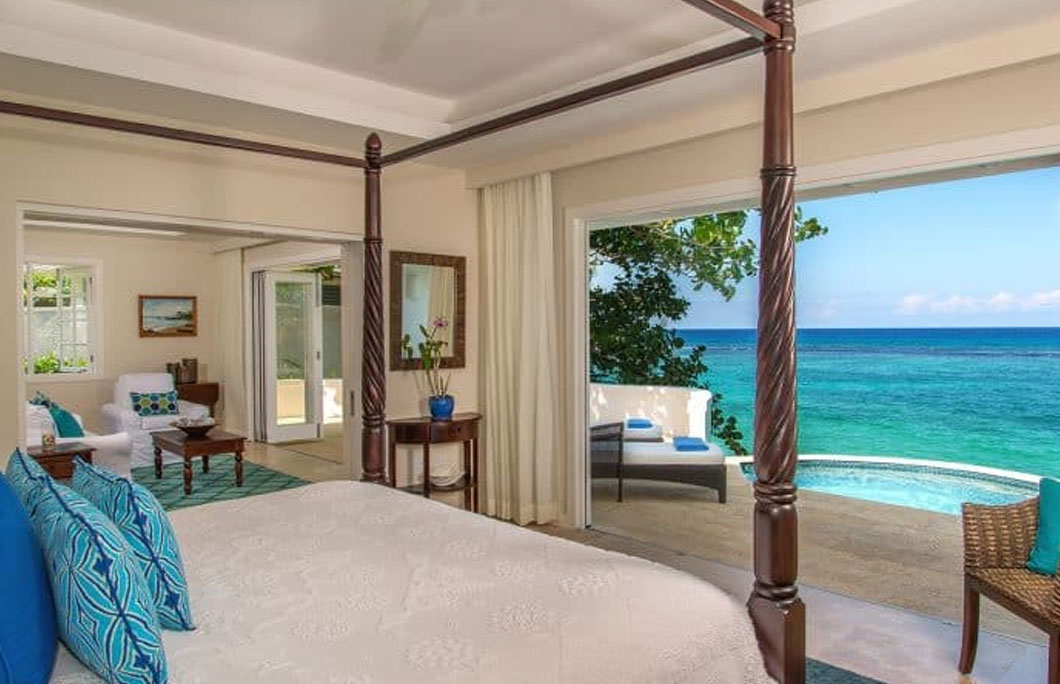 In the past decade, most of the world's biggest hotel chains have moved into Cuba. When it comes to traditional hotels, you'll find Marriotts, Hiltons and Hyatts, as well as state-owned hotels like the Hotel Nacionale de Cuba, famously popular with Winston Sinatra and Frank Sinatra. Those looking for a more authentic stay should investigate the country's many Casa Particulares, which are private homes. As well as getting more bang for your buck, you'll also get a real insight into local Cuban culture.
Jamaica isn't short on hotels. There's a huge amount of choice, though it's difficult to find somewhere for less than USD 50 per night in the big resort towns. If you're looking to stretch your budget as far as possible, look to Treasure Beach and Port Antonio. Rates are often cheapest if booked through package holiday deals too and during the low season. If money is no object, there's a whole roster of heavenly properties to stay at, but some of the best include Golden Eye (where Ian Fleming penned many of the James Bond novels), The Cliff Hotel (a ritzy boutique in Negril) and the antiques-filled Half Moon Resort.
---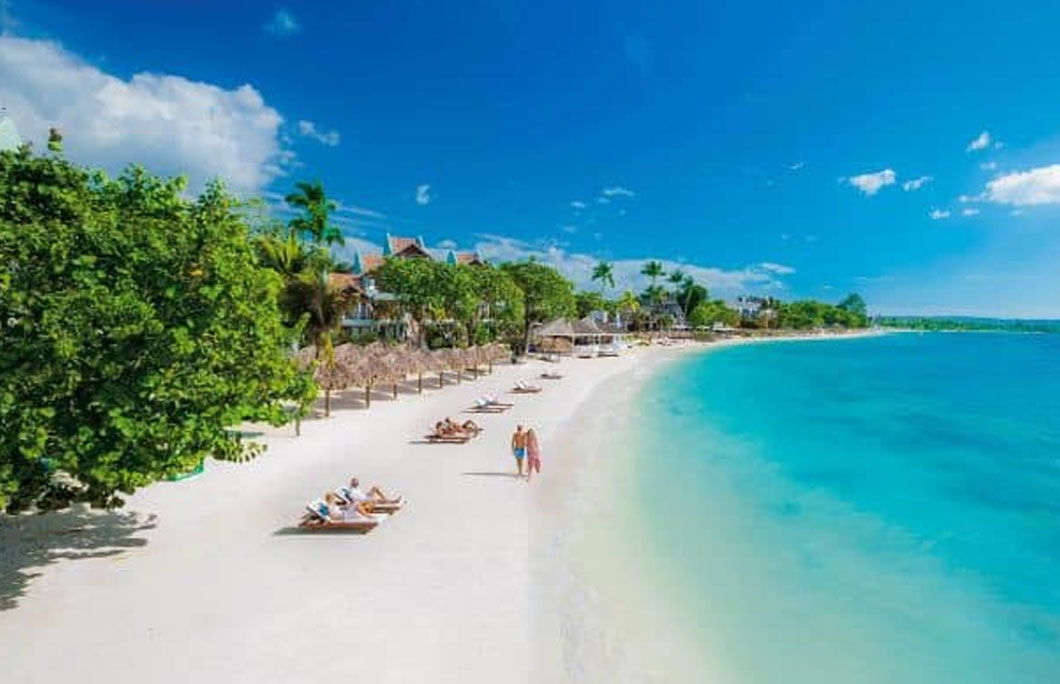 While Cuba offers excellent weather all year round, heat-seekers should head here from November to April. March–April are the best time to visit for long, sunny days. May–September is the wet season, though temperatures are still balmy and rarely drop below 27˚C during the daytime.
Jamaica has a tropical climate with high temperates throughout the year. The best time to visit is between December–March when rainfall is at its lowest. The hottest month of the year is July, with an average daily maximum of 32 C and an average low of 26 C. The coolest month of the year is February with an average daily maximum of 28 C and an average low of 23 C.
---