When is the Best Time to Rent a Car?
Thinking about car rental?
Good choice. With the right advice, renting a car can be cheap, convenient, and help you get things done – whether that's commuting to work for a month or moving things from A-B in a day.
But when every penny counts, it's super-important to find the ideal vehicle for your needs at the lowest possible price. And grabbing a great deal on car rental often depends on how early you book and what season, month, and day of the week.
Sounds interesting? Grab a cup of joe and hang out with us for a few minutes – we've got all the details on the best time to rent a car.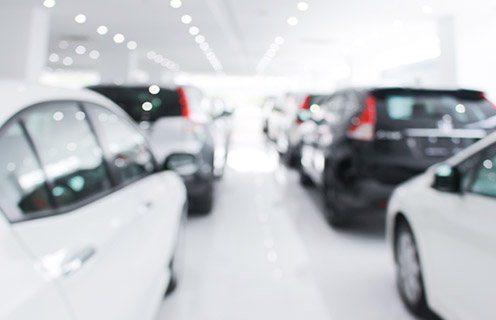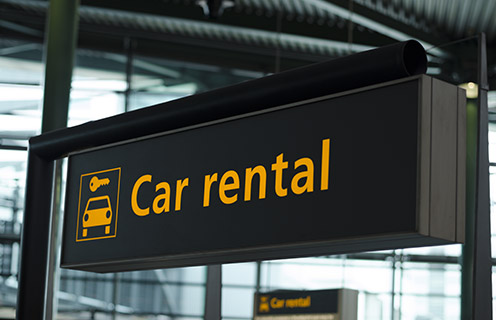 How far ahead of my trip should I book my car rental?
In general, it's usually best to book your rental car as soon as you know where and when you're going. Here are a few tips:
Car rental prices for hotspots like busy airports and vacation resorts fluctuate regularly and this can make a huge difference to the hit on your bank account. So in this scenario, grabbing a great deal before it disappears simply makes sense.
While car rental costs for smaller and quieter destinations are often more stable, vehicle stock is usually much lower because of a lack of demand. So – you guessed it – booking as early as possible is best here too.
Similarly, if you've got your eye on a snazzy sportscar or an unusual 4WD for a particular trip, limited numbers of these non-typical vehicles are available in car rental fleets, so booking early is often the only way to feel completely confident about getting your heart's desire.
So all told, how far ahead of your trip should you book your car rental? 3-6 months is a good ballpark figure. There are a few instances when booking further ahead is a benefit, but you'll usually find the most competitive deals at that time.
However, don't panic if you're not super-organized and don't manage to grab an early bird deal. Searching through a big comparison site like Enjoy Travel means you can still make savings – especially if you need a more regular ride, like a compact or economy car.
Which time of year is best to rent a car?
Now we understand that car prices regularly rise and fall, is there any discernible pattern in terms of typical seasonal fluctuations?
For instance, if you've got a blank canvas calendar to choose from, would it be cheaper and more convenient to travel at Christmas or Easter? Or in summer or fall?
Let's find out.
When should I rent a car for the holidays?
Do you need to rent a car during the holiday time?
Demand will be higher at these times and if you're heading somewhere popular and busy, you've got a double whammy on your hands. So booking ahead is a no-brainer. But how far ahead?
There's a lack of hard research, but some anecdotal evidence from industry insiders (shh) provides interesting insights. For instance, if you grab a car rental deal around 6 weeks before the Easter Holiday, you usually hit a home run, whereas the sweet spot for fall holidays like Thanksgiving is much further back at around one year.
And if you need to rent a vehicle for the summer? Again, get everything booked around 6 weeks in advance to tighten those purse strings.
What's the best month to rent a car?
Traveling during a certain month? Prices vary according to car type and how far in advance you book, but some months are typically cheaper than others.
For example, January is often the cheapest month to hire a car and July tends to be the most expensive. And chances are you can also grab a bargain in February and March, while June and August are also quite steep, while prices are middle of the road into Fall and Christmas time.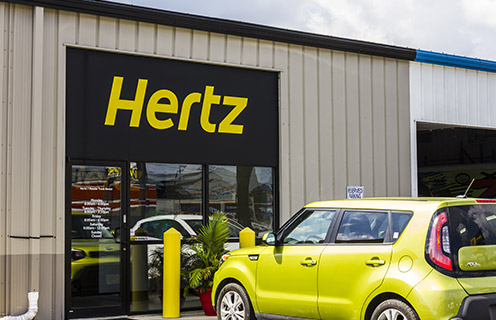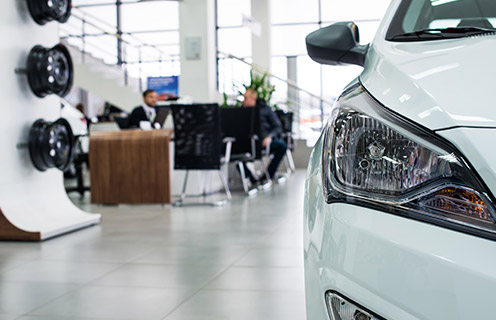 Which days of the week are cheapest to rent a car?
Sometimes you only need to rent a car for a few days – whether you're taking a short vacay, brief business trip or traveling to a different city or interstate for a family reunion.
So (provided there's some flexibility on the exact time within the week) when is it best to book your car rental? Here's some general guidance:
Book during the week and you might end up spending more money. Most car rental agencies vary their prices and rates during the week are usually higher.
Book during the weekend if you want a cheaper car rental rate. Prices are usually lower (sometimes by as much as 50%) and sometimes you can even grab a free vehicle upgrade – you could be cruising down the Pacific Highway in a convertible for no extra cash!
Other ways to save cash on car rental
Need some extra tips on car rental? We've got you covered:
Car rental fees at airports are often higher than at other locations. It's more convenient to step off a flight and into your rental car, but (as long as it isn't a schlep) renting from a downtown location can save you cash – even factoring in the cost of a cab.
If you don't have your own auto insurance because you're an infrequent driver, you'll have to pay for a collision damage waiver as an extra. However, several credit cards offer primary car insurance cover as a perk – it's worth asking your credit card company about their coverage.
If you're a member of AAA or Costco, you can benefit from discounted rates on car rental with major industry providers.
Watch out for travel combo deals that include car rental alongside flights and accommodation. Read the small print and their car hire components are often not what they seem – covering just a couple of days or very limited mileage. In these instances, keeping your car rental separate is wiser.
Check the cancellation policy – especially if you're booking in advance. Some car rental deals include free cancellation up to 24 hours ahead of scheduled pickup time, whereas others charge a fee which can increase significantly the longer you leave it to cancel.
If you're traveling with kids in tow you'll need a car seat, but some car rental companies charge steep daily fees for kid's seats. So you're best to either bring your own or even buy one for the trip.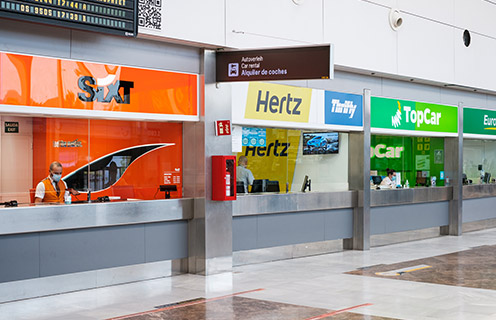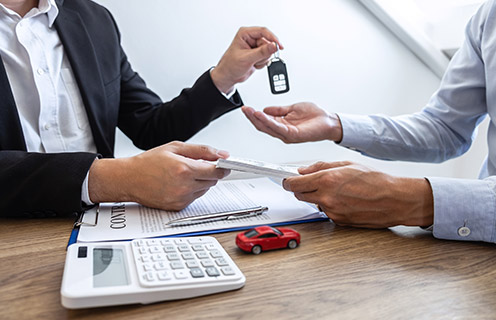 When will renting a car make my life easier?
So we've covered how early to book your car rental, the cheapest time of year, the cheapest months, and the thriftiest times of the week.
But sometimes real life doesn't fit in calendars and clocks, so when will renting a car make your life easier? Here are a few occasions when renting a car is an excellent idea:
Renting a car can be a great idea if you don't usually drive but need to run errands around your town or city for a few days.
If you've moving house (especially from a smaller apartments) hiring a van and transporting your clothes and furniture to your new address in a rental van can save you time and hassle.
Starting college? Grab a one way car rental to start the best years of your life in a brand new city. Or book a regular rental and drive with your parents or siblings – you can bond during the road trip then they'll drive your rental back to its home depot.
Off on a business trip? Whether you're taking your colleagues to a teamworking weekend in Wisconsin or driving to Pittsburgh to pitch to a high-powered potential client, hiring an executive car gets you there in style.
Spending Spring Break in Palm Springs or New Orleans? Chip in for a rental car with your buddies and take turns driving – you'll be there before you know it.
Final thoughts
The best time to rent a car depends on your circumstances, ideal vehicle, future plans and who's traveling with you. There are lots of variables, but these insider tips should help you plan.
With a little research, you can grab a cheap yet comprehensive deal at almost any time of year, then get ready to hit the road feeling completely satisfied.
Whatever you've got on your itinerary in the next few months, happy travels!