Cannot decide whether to choose Jamaica Vs Costa Rica?
Planning a sunny escape this year? Jamaica and Costa Rica promise beaches, wildlife and sunshine in spades, so it's hardly surprising that you're torn between the two. This handy comparison guide should help.
Jamaica Vs Costa Rica: How to Choose Between the Two
Overview – is Jamaica or Costa Rica better?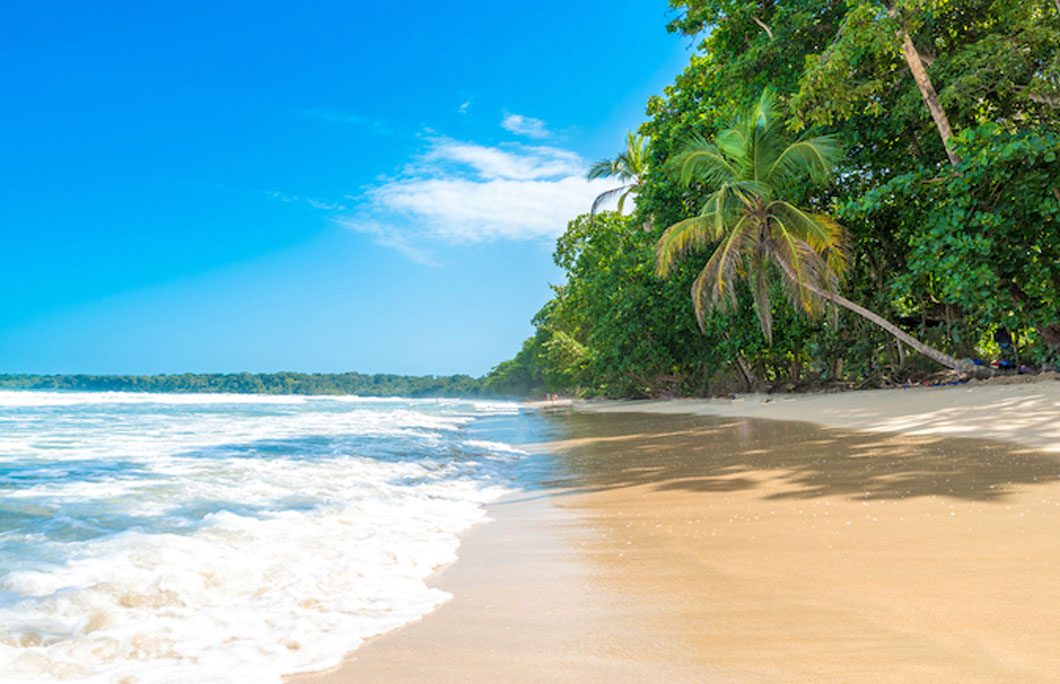 The third-largest island in the Greater Antilles Caribbean, Jamaica is a place of palm-fringed beaches, Bob Marley beats and zingy jerk chicken. It sits around 90 miles south of Cuba and 119 miles west of Haiti and the Dominican Republic. Beyond its beaches, there are soaring mountains, banana plantations and secluded waterfalls to explore further inland too. The country's Caribbean good looks are no secret though, and there are hundreds of hotel resorts dotted around its shores. Despite its popularity, it is possible to find lesser-trodden spots – you just need to know where to look for them.
Costa Rica is having a moment. Praised as one of the most ec0-friendly destinations in the world, it also ticks boxes for foodies, culture vultures, adventure enthusiasts and beach bums. It's squeezed between Nicaragua and Panama, in Central America. Costa Rica's wildlife is the real draw though. The most biodiverse place on the planet, its terrain encompasses tropical rainforests, deciduous forests, Pacific and Atlantic coastline, mangrove forests and cloud forests. Binoculars at the ready!
---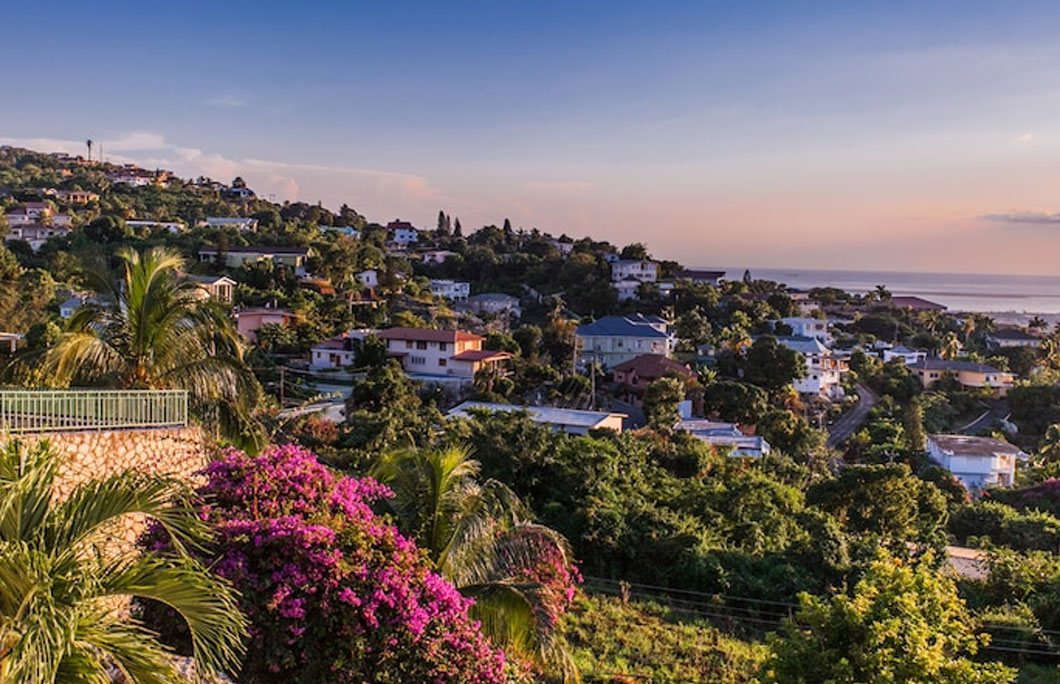 Kingston Jamaica
Jamaica
Jamaica is a riot of colour, sounds and smells. Most tourists touch down and head straight for the country's three big resort towns: Montego Bay, Negril and Ocho Rios. The latter is the oldest resort in the country, characterized by a sea of 1960s hotels, bars and restaurants, but well placed for iconic sights like Dunn's River Waterfall and Port Maria. Then there's lovely, lively Negril. 'Discovered' by wealthy hippies in the 1970s, it's best-known for its buzzing nightlife and live music scene, which has earned it the nickname 'Sin City'. Unlike Montego Bay and Ochos Rios, the authorities have banned developments higher than the tallest palm tree in the area, which has stopped it from becoming too crowded. Meanwhile, Montego Bay is Jamaica's second-largest city and a honeypot for tourists. It's a popular cruise stop-off point, with first-rate shopping, entertainment and the world-renowned summer reggae festival, Sumfest.
Visitors should head to its colourful capital to discover the true heart of Jamaica. It's where you'll find the best nightlife, music, theatre and art, as well as a whole string of fascinating museums and galleries. From glitzy uptown shopping malls to the rough charm of downtown, it's packed with variety too.
For sleepier charms, the eastern Port Antonio and its surrounding villages are ideal for those looking to get under the skin of the country. It's home to attractions like the Reach and Somerset cascading waterfalls, the Blue Lagoon and the Rio Grande too. It's rich with history too, with more than its fair share of 18th-century plantations, rickety mansions and hyper-local museums.
---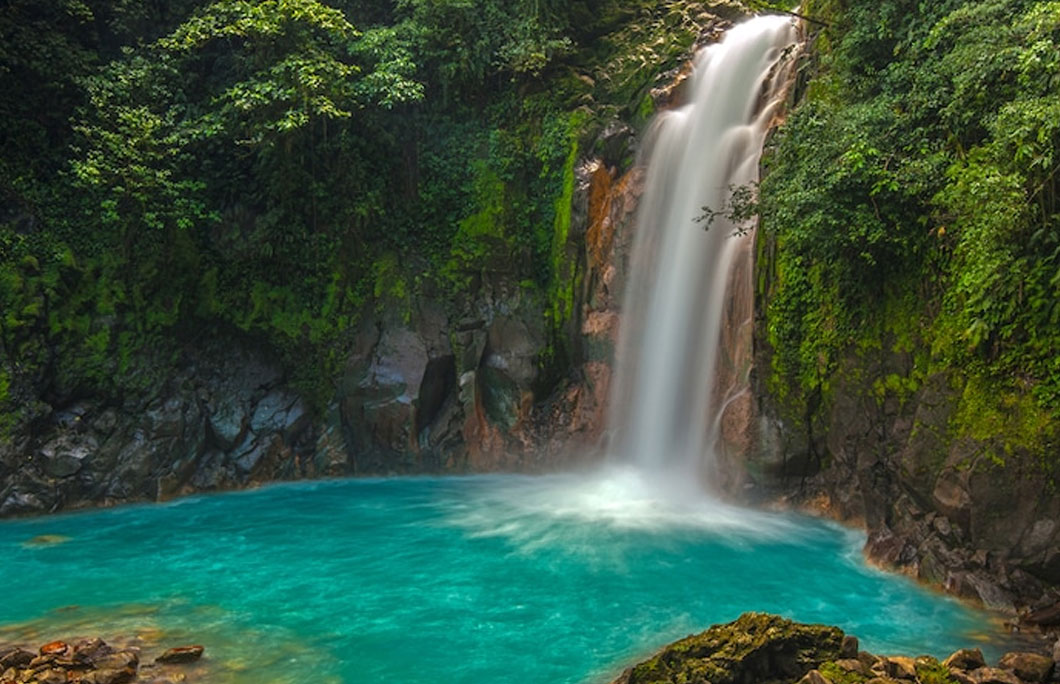 Costa Rica
Costa Rica is a haven for wildlife enthusiasts, and many of its showstopping attractions require a little exertion. For a total immersion in wildlife, many head off on a multi-day hike through the rainforests or along the coasts. Some of the best regions for hiking include Volcán Arenal, Parque Nacional Manuel Antonio, Monteverde Cloud Forest, Parque Nacional and the Rincón de la Vieja. Parque Nacional is well worth a visit too; thousand of turtles come here each year to lay their eggs. Then there's kayaking and white water rafting along the country's 20 rivers, epic snorkelling and diving sites and some of the best surf around. Birdwatching ranks highly on most visitors' bucket lists, even if they've never picked up a pair of binoculars. With more than 900 species to spot, including kingfishers and toucans, it's hardly surprising.
It's not all outdoors though. Costa Rica's capital San José has a lively arts scene, with a string of fascinating museums. There are chiefdom settlements and the stone spheres of southern Costa Rica, as well as the Guayabo National Archaeological Monument to explore too.
---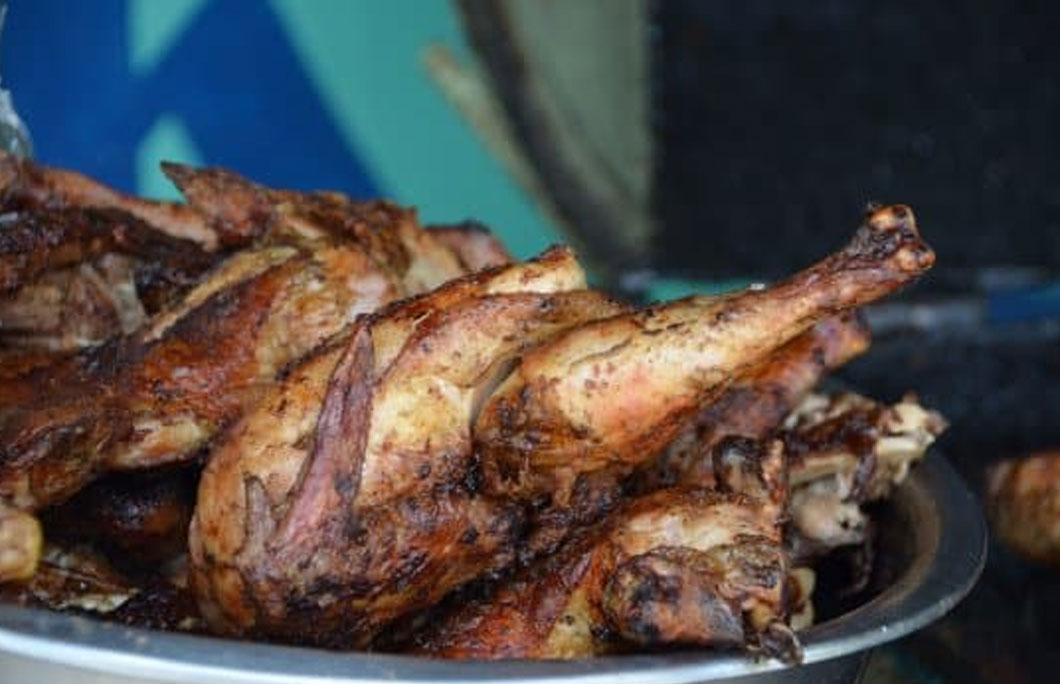 You'll find Jamaican cuisine across the globe, which is a testament to how delicious it is. But, like anywhere, you'll find the best tiches at the source. Kingston is packed full of restaurants, cafes and diners, mostly no-frills and fuss-free affairs serving up staples like jerk chicken and beef patties. It's home to some of the most celebrated rums and mixers in the world too, like Tia Maria coffee. Red Stripe, the national beer, is never in short supply either.
Costa Rican food is hearty and unpretentious. Comida típica ("native" or "local" food) differs regionally, particularly along the Caribbean coast, where you'll find Creole-influenced cooking. Ceviche (raw fish marinated in lime juice) is a must-try. Eating out is more expensive than you might assume, averaging over $10 for the main dish in towns and double that in the more popular coastal towns. Add to this service and sales taxes, and going out for a meal can be an expensive endeavour. Visitors can get cheap grub at 'sodas', where most workers eat their main meal. Most of these are vegetarian.
---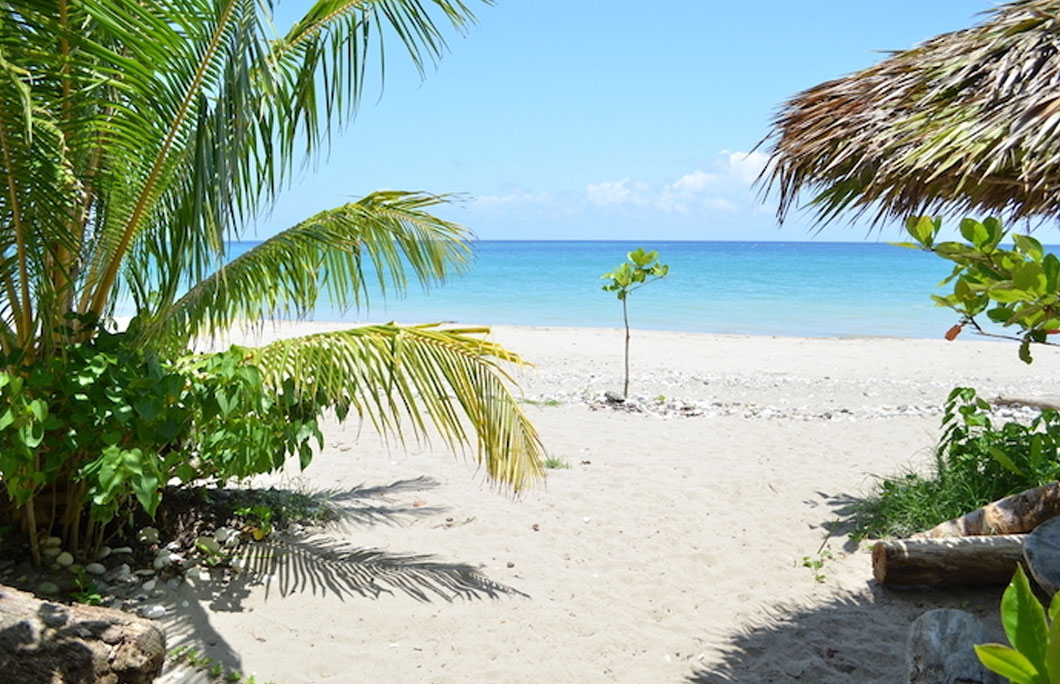 Jamaica boasts some of the best beaches in the world. Some of the country's most beautiful sandy swathes are accessible from the tourist capitals too. The world-famous Seven Miles Beach is in Negril and an easy journey to Treasure Beach. It's one of the best places to dive in the Caribbean too, with healthy coral reefs, lots of shore snorkelling and a staggering variety of fish, turtles and rays.
Costa Rica is famous for its wildlife, but it boasts some superb sandy stretches too. Playa Negra, near Cahuita, is one of the best though you won't find any blonde beaches here, it's made up of black volcanic sands. Playa San Josecito is popular too. . Costa Rica's Caribbean and Pacific coasts offer excellent surf too. On the Pacific coast, you can surf year-round at popular beaches such as Naranjo, Tamarindo and Boca de Barranca. On the Caribbean coast, Puerto Viejo de Talamanca is the most popular surf spot.
---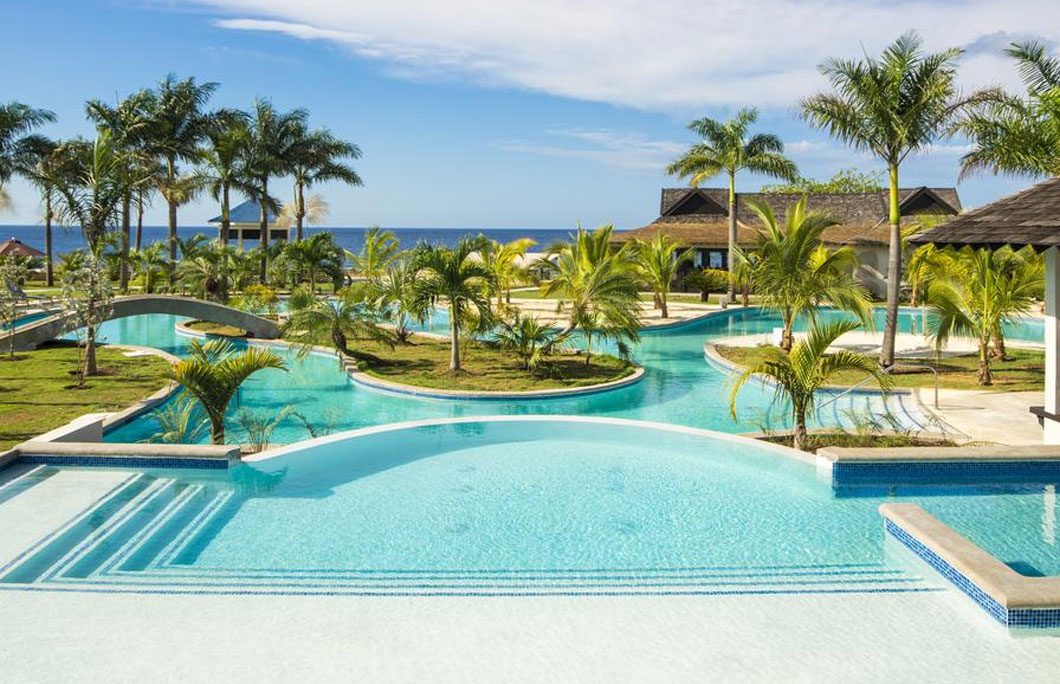 Jamaica is a popular holiday destination, so finding accommodation isn't going to be difficult. What might be trickier is finding somewhere for less than USD 50 in any of the big three resort towns. That's part of the allure of package holidays in these parts, which offer a slice of luxury for a little less. that said, it is possible to find pocket-friendly prices in sleepier corners. There's a good range of affordable B&Bs and hotels in Treasure Beach and Port Antonio. Those looking to splash out can choose from some of the world's most luxurious hotels, like GoldenEye (where Ian Fleming penned many of the James Bond novels) and The Cliff Hotel (a ritzy boutique in Negril).
Check out the latest hotel deals in Jamaica here.
Costa Rica might not have quite the same level of tourism infrastructure as Jamaica does, but it does offer a wide variety of accommodation options. From upmarket all-inclusive resorts to Casas (private guesthouses), there's something for every budget and taste. Where Costa Rica really comes up trumps is its eco-lodges. As well as being better for the local environment, they also offer up the best wildlife-watching opportunities. These are dotted around the country, but some of the best locations include Guanacaste (volcanoes and dry forest parks), Alajuela (the central region) and the southern region (one of the world's most biodiverse parks which are beloved by botanists).
Check out the latest hotel deals in Costa Rica here.
---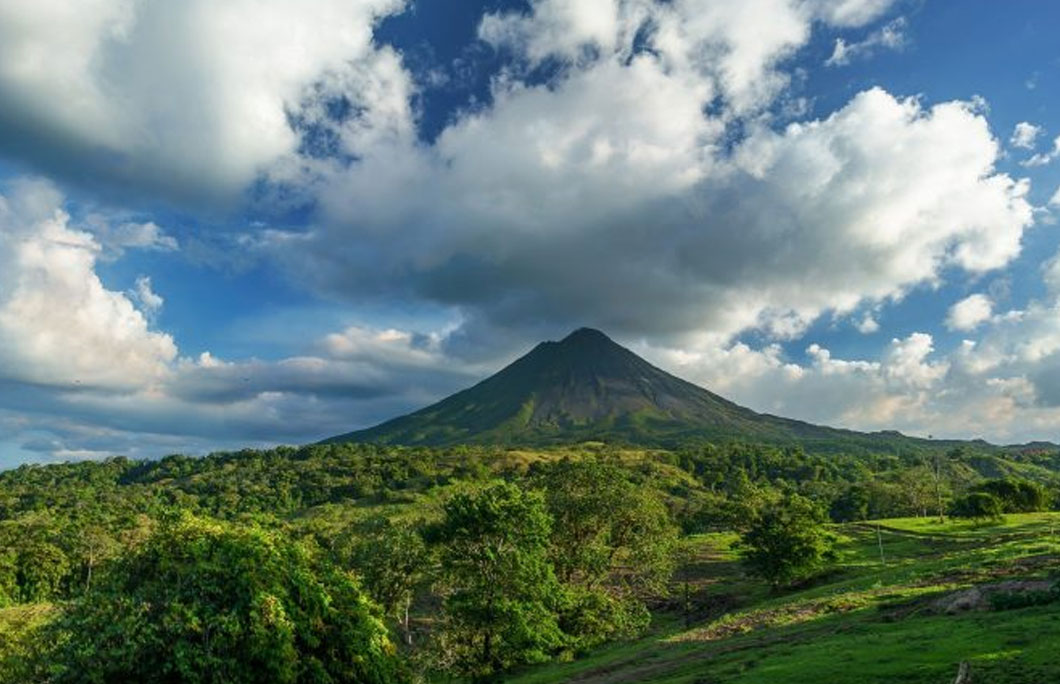 Jamaica's tropical climate is a big draw, with high temperates throughout the year. The best time to visit is between December–March when rainfall is at its lowest. Sunseekers should head out here in July when daily temperatures average 32 C. February is the coolest time of year to visit though temperatures still regularly hit a toasty 28 C.
The weather is good in Costa Rica all year round, but the most popular time to visit is between January and February. Mach and April are still reasonably dry, but May to August can be wet. That said, you can escape the worst of it by heading to the Pacific coast instead, which tends to be drier than the Caribbean coast. December is a beautiful month to visit, with fewer crowds than those found during the Easter holidays.
---