The 50 Best Bars In South America
Pisco sours, aguardiente, and caipirinhas rain from the balconies here. Yes, we're talking about the best bars in South America.
Situated between the Caribbean, the South Pacific, and the Atlantic Oceans, South America is an incredibly diverse continent that offers travellers literally every kind of experience imaginable.
From dense rainforests to dry desert landscapes and even a few of the Seven Wonders of the Modern World, there's something in South America for everybody. That includes some of the world's best bars.
Get ready to kick back – here are the 50 best bars in South America.
Best Bars In South America 2019, How do these rankings work?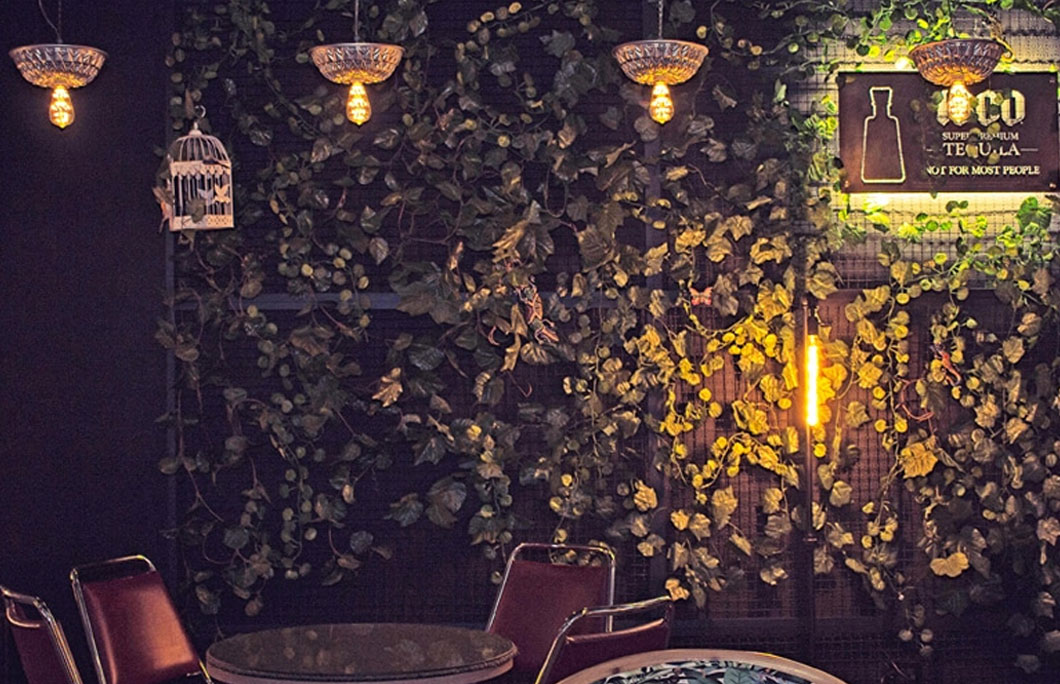 50th. Tipsy Bird Bar – Pereira, Colombia
If you make your way to Colombia then you can't miss the chance to visit the coffee region. It's home to the tallest palm trees in the world, stunning green landscapes, and some of the nicest people in the country. It's also home to one of the best bars in South America – Tipsy Bird Bar inside of the Movich Hotel. Here, you'll find up-and-coming bartenders mixing some truly creative drinks.
---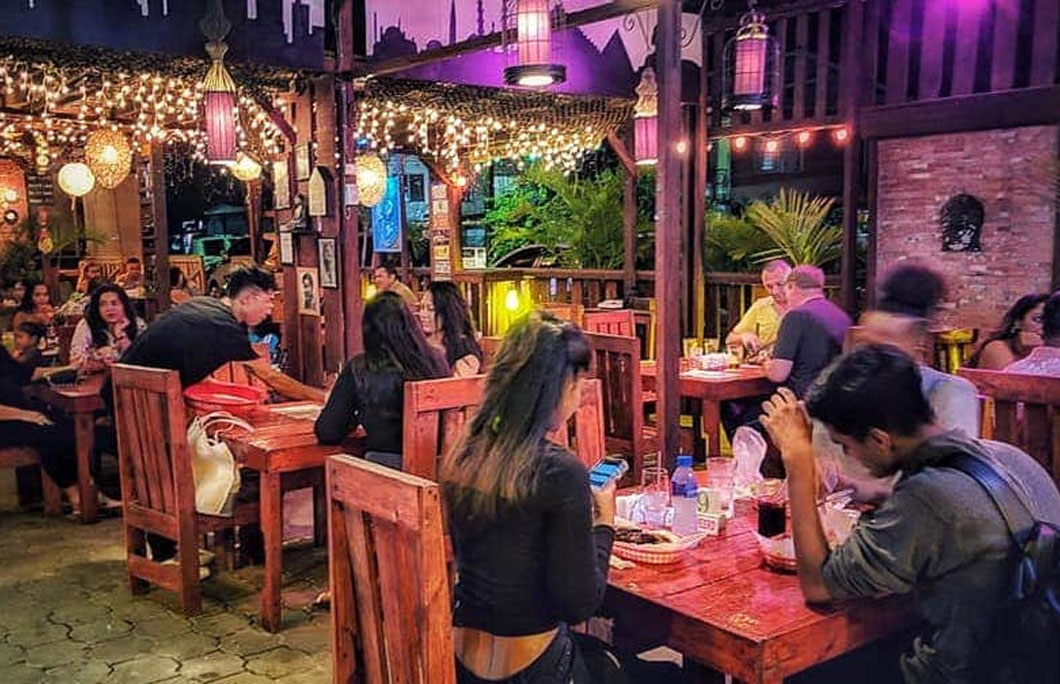 49th. Mango Bar & Grill – Paramaribo, Suriname
Suriname is one of the hottest South American destinations for 2020, which means you better head there before the other hoards of travellers do. When you get there, make sure you stop off at Mango Bar & Grill to enjoy the cosy outdoor setting. Strung fairy lights, wooden furniture, and strong cocktails make this bar great for a quiet evening with friends.
---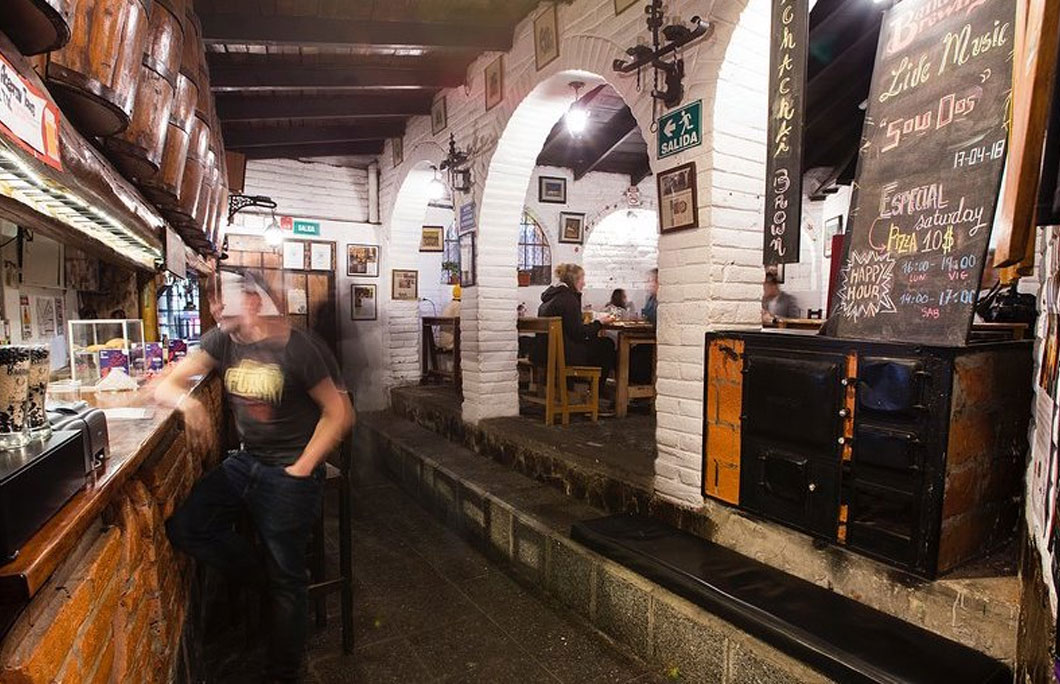 48th. Bandido Brewing – Quito, Ecuador
Craft brew in Ecuador? Yes, we were just as surprised as you! But, travellers from all over the world are making their way to Quito just for the chance to try some of the best craft beer in the country, if not the entire continent.  They've got strong IPAs on tap and even creamy stouts, but we honestly suggest just trying them all.
---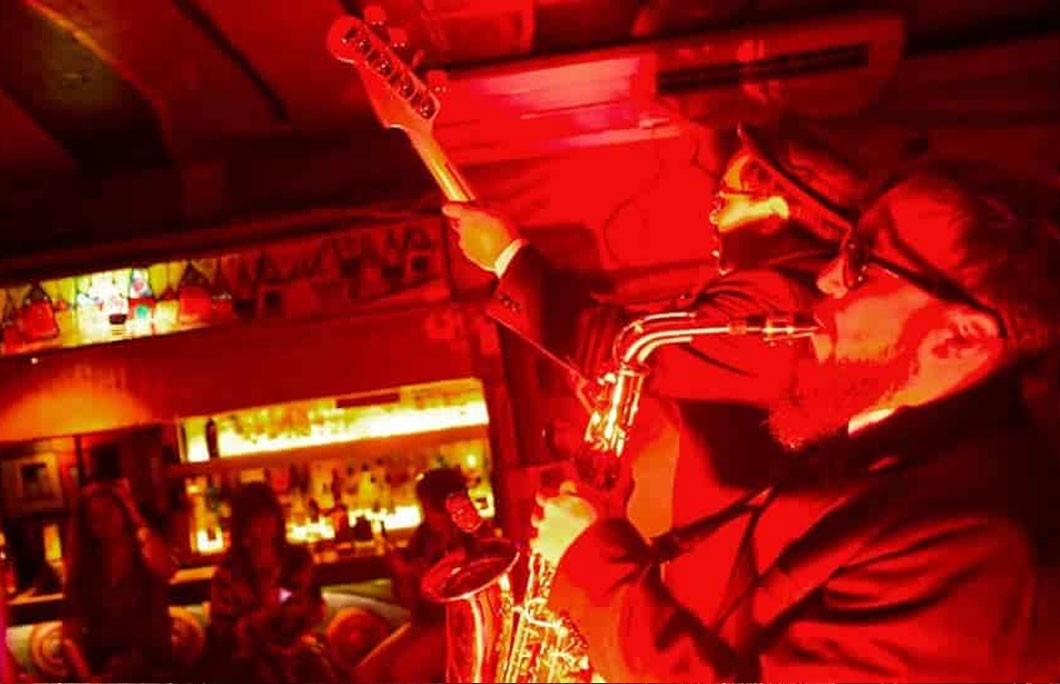 47th. Petalos del Sol – Cordoba, Argentina
Reggae and rock fuse seamlessly together here to create one of the most popular dive bars in the city of Cordoba.  From the funky murals to the live music, this place oozes so much charm and soul that it's hard not to consider it one of the best bars in South America. Our pro tip? Stay until 2 am when things really start to get going.
---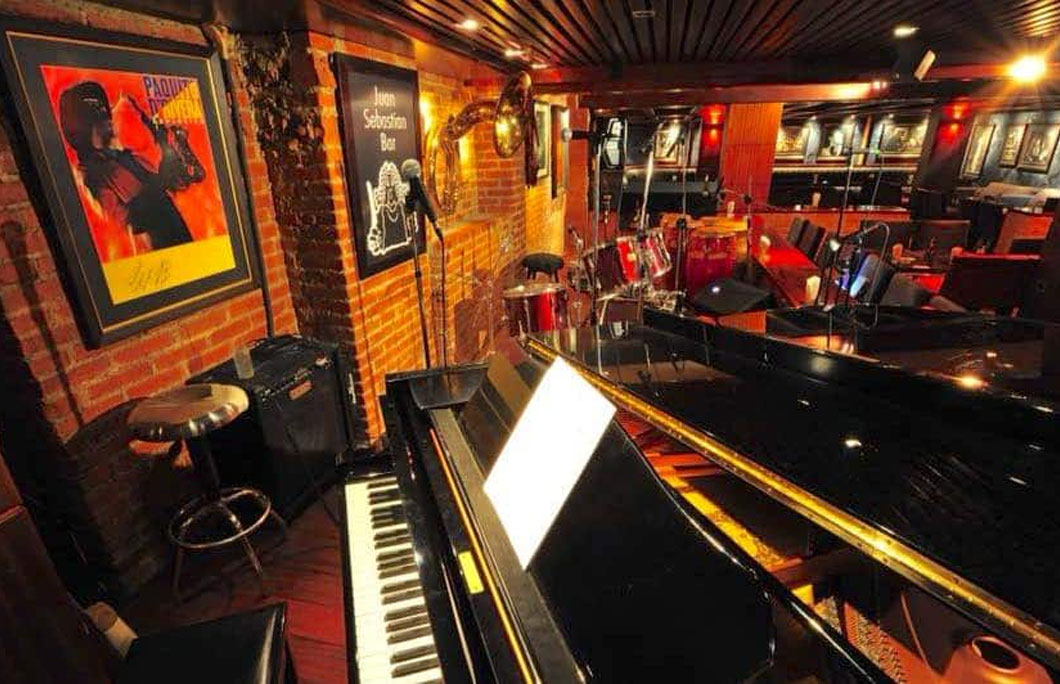 46th. Juan Sebastian Bar – Caracas, Venezuela
You might not automatically think of quality, sensual jazz when you think of the city of Caracas. However, Venezuela's capital city is home to one of the best jazz and piano bars in South America. Visitors consistently note just how excellent the vibes, music, and drinks are here, all of which help make it one of the most relaxing places to spend an evening in Caracas.
---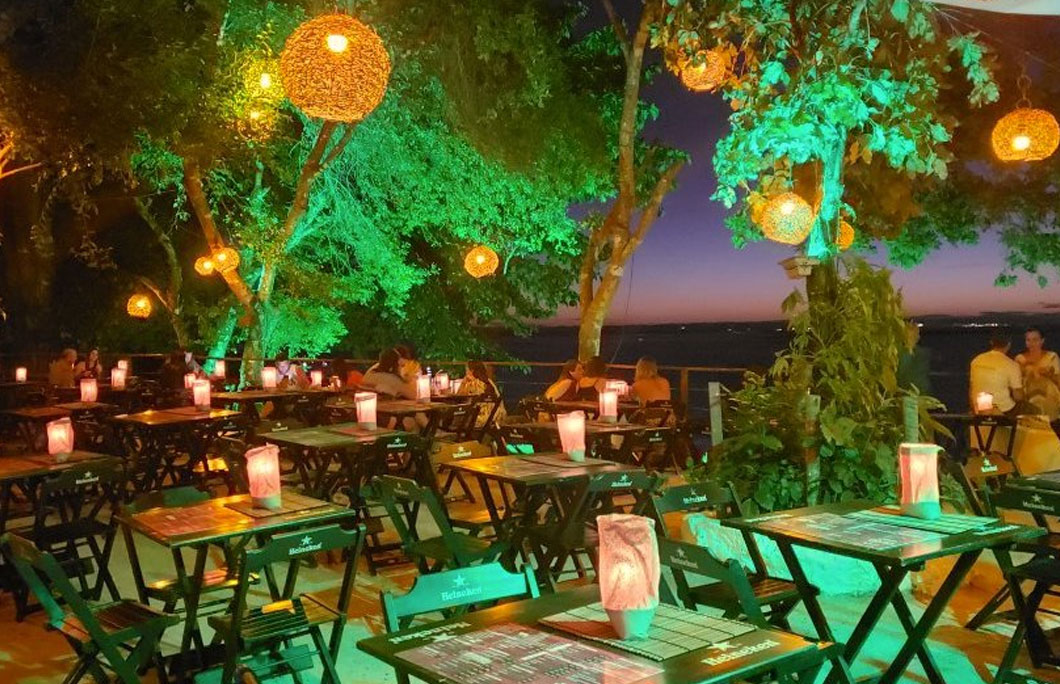 45th. Toca do Morcego – Ilha de Tinharé, Brazil
If you're lucky enough to find yourself in Brazil's Tinharé Island, then there's no better place to watch the sunset than at the infamous beach bar Toca do Morcego. Serving up serious beach vibes, this bar turns from a sunset paradise into a thumping nightclub as soon as night falls. Head here early to ensure you can enjoy both.
---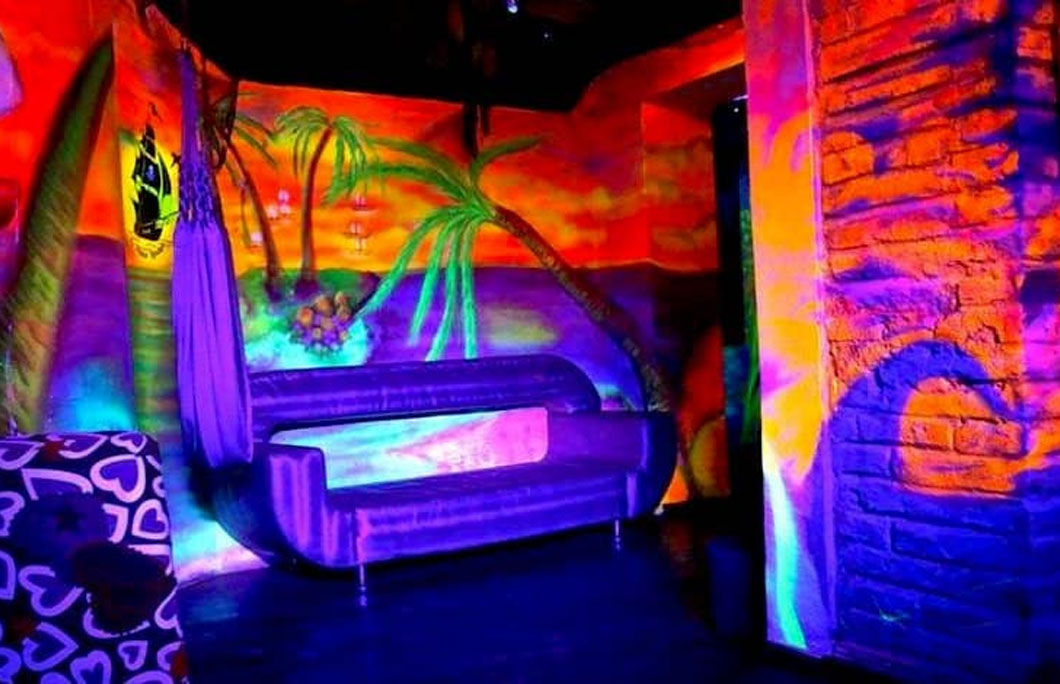 44th. Nidia Fuzzion Party – Cuenca, Ecuador
Cuenca is a beautifully tranquil town in one of the most historic regions of Ecuador. Nidia Fuzzion Party is anything but that.  With multiple floors to choose from, it's usually the third floor, which is covered in neon paint, that visitors tend to flock to. Everything's game here, so if you're headed here then prepare for a crazy night out.
---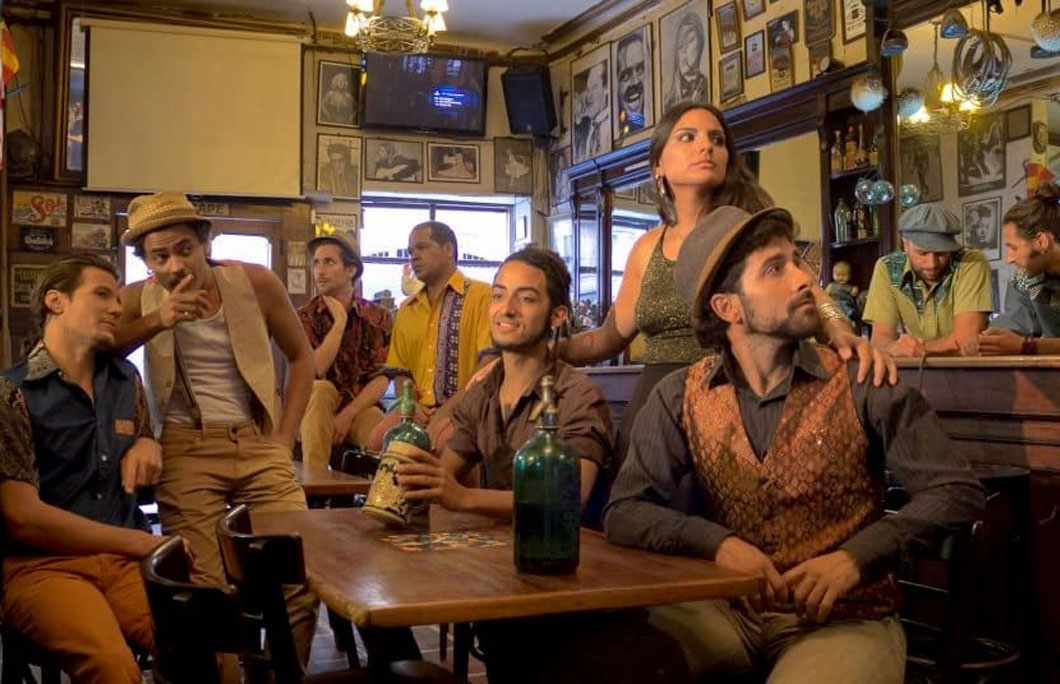 43rd. Bar La Playa – Valparaiso, Chile
Powerful pisco and friendly patrons personify Valparaiso's oldest bar. At Bar La Playa, you'll truly feel as if you're getting a taste of local culture, which is what anybody backpacking through South America is truly looking for, right? Prepare to brush shoulders with some of the city's most bohemian residents as you enjoy great conversation and authentic vibes.
---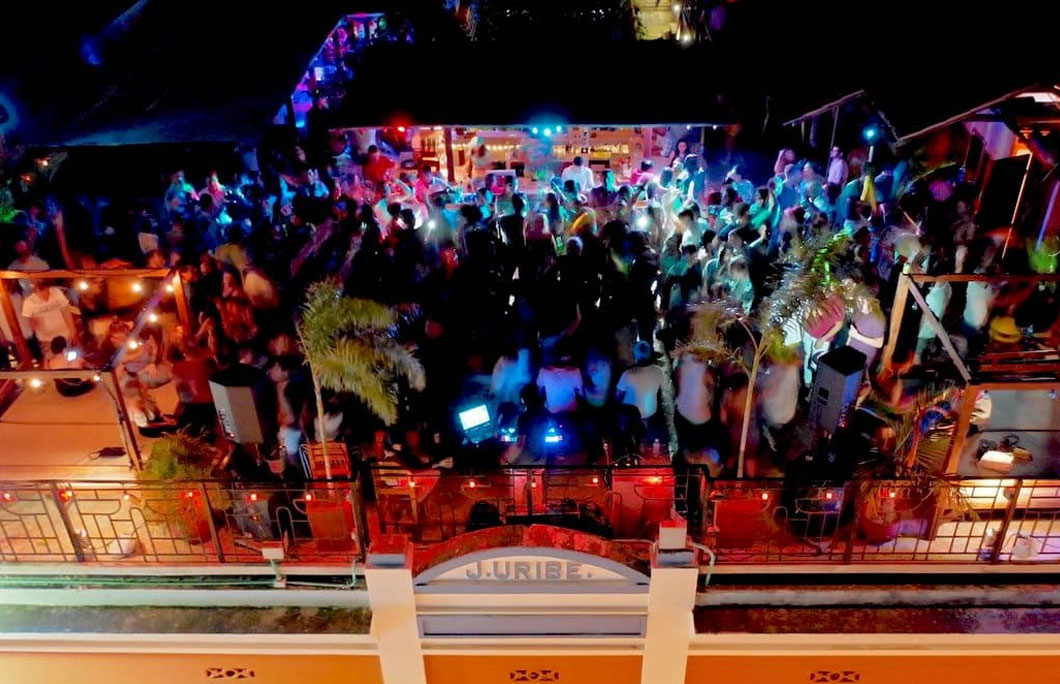 42nd. La Brisa Loca – Santa Marta, Colombia
It's hard to beat the breathtaking views from one of Santa Marta's most-visited hostels, La Brisa Loca. Backpackers, travellers, and locals all head out to the hostel's rooftop bar for hip-shaking and dirty dancing in the evenings. The parties here are truly crazy, which is typical of Santa Marta culture, and the best part is that you can stay at the hostel so you don't have to worry about finding your way home.
---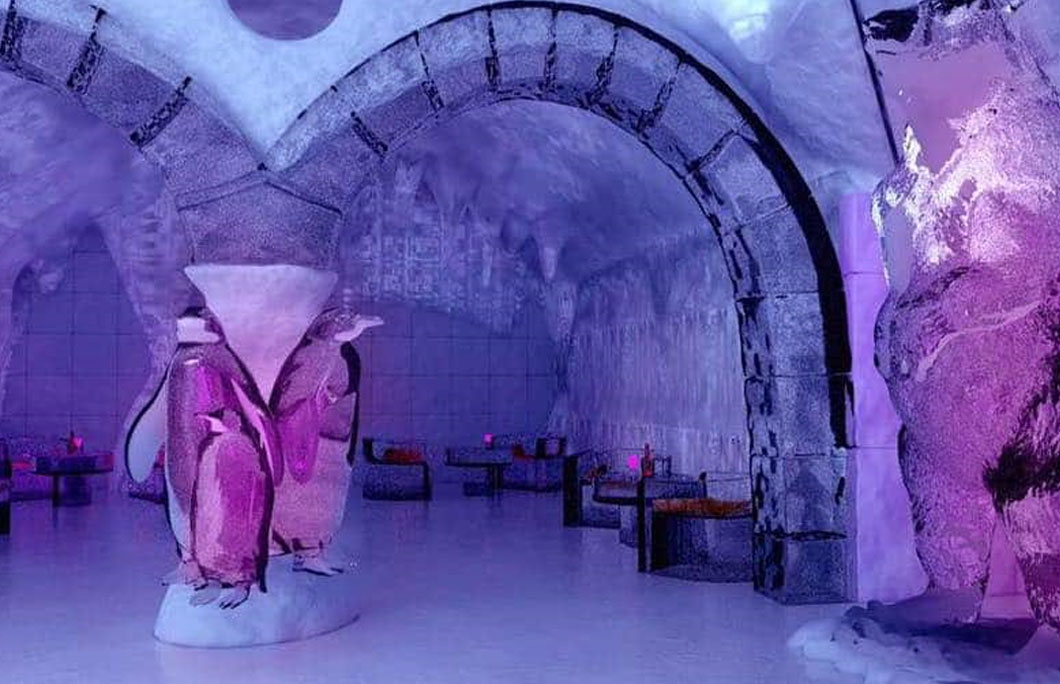 41st. Dreams Ice Bar – Foz do Iguaçu, Brazil
If you're headed to Iguazu Falls then you might as well plan to stop off at the region's second most impressive wonder – Dreams Ice Bar. Ice bars aren't a huge thing in South America, which makes this bar truly unique,  especially if you visit after a day of gawking at the Iguaza Falls. The water theme carries over nicely, but this time it's freezing cold.
---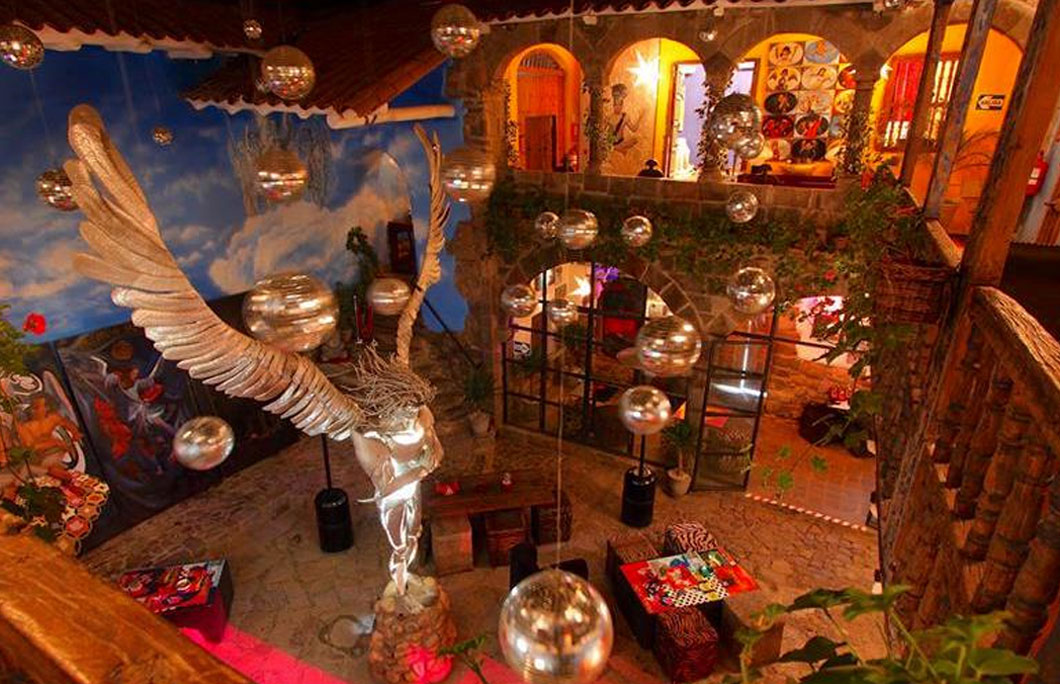 40th. Fallen Angel – Cusco, Peru
If you're all about novelty value and love visiting bars that are extremely unique, then the best bar in South America for you is definitely Fallen Angel. The hotel which the bar is part of is housed inside of an old 17th-century Colonial building, adding to the unique nature of the architecture and the objects inside. You'll want to Instagram the hell out of this bar, but you might get distracted first by the deliciousness of the drinks.
---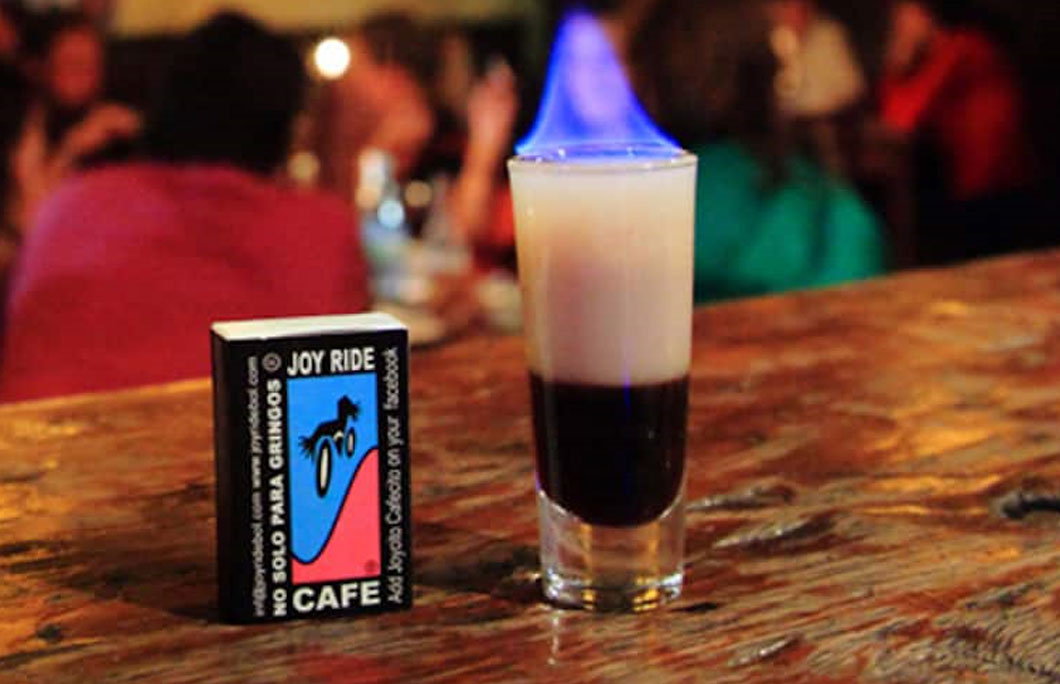 39th. Joy Ride Cafe – Sucre, Bolivia
The slogan here is "not just for gringos," which means that if you spend the evening at Joy Ride, you'll truly be immersing yourself in local Sucre culture. What looks like a quaint wood cafe and family restaurant during the day turns into a thumping lounge at night. We suggest staying for both, as their food is just as good as their evening parties.
---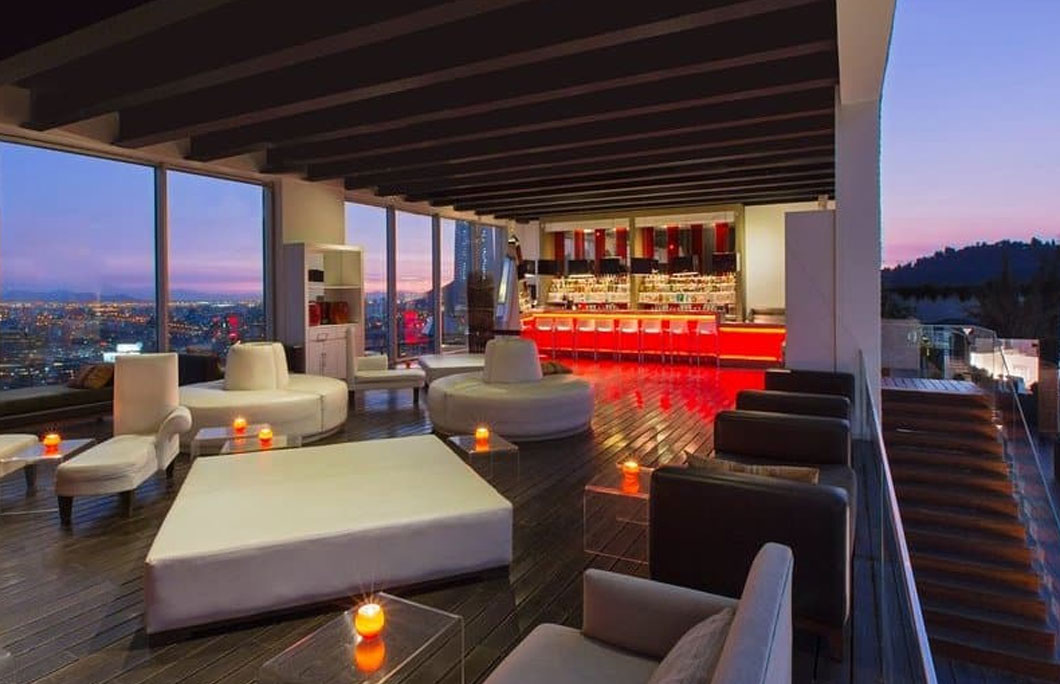 38th. Red2One – Santiago, Chile
Rooftop bars are impressive pretty much anywhere you go in South America, but Santiago seems to offer some of the most jaw-dropping views from Red2One. The bar is located on the roof of the W Hotel so you know you're going to enjoy lots of class with unbelievable panoramic views of Santiago.
---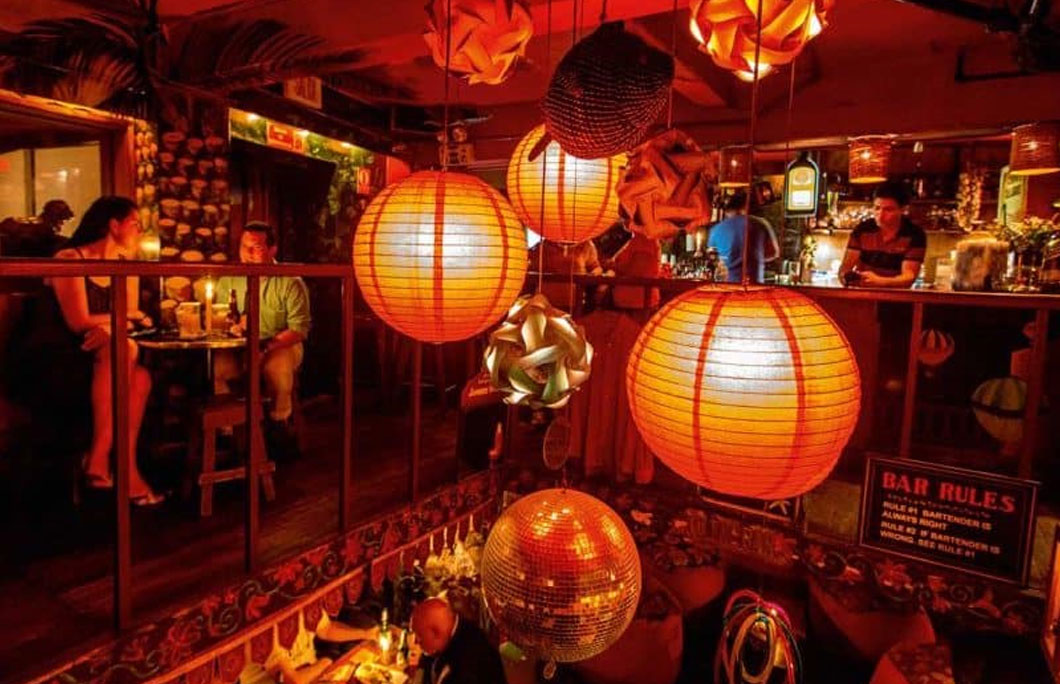 37th. La Paleta – Guayaquil, Ecuador
Offering cave-like nooks, high-end cocktails and some of the most intriguing decor in all of South America, spending an evening at La Paleta might sometimes feel like sensory overload. There's so much to see and do in this one little bar that you might find it easy to spend all of your time in Guayaquil at La Paleta.
---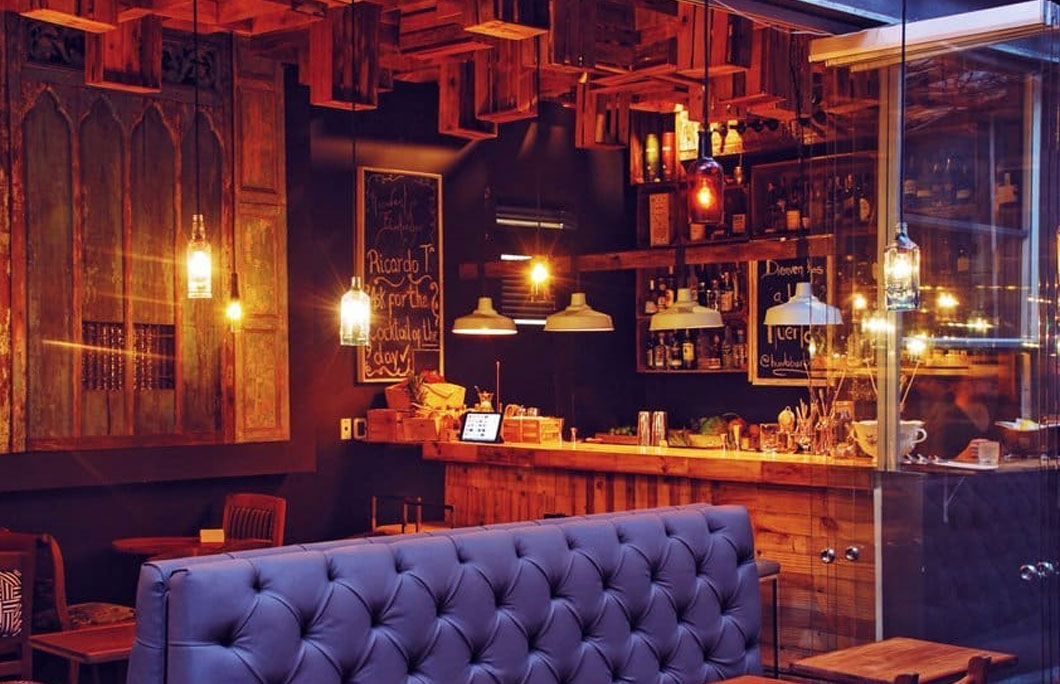 36th. Huerta Bar Cocteleria Artesanal – Bogota, Colombia
The slogan here, which they hang over guests in bright neon lights, is "changing the world one cocktail at a time." After one sip of their expertly-crafted drinks, we believe they're doing just that.
---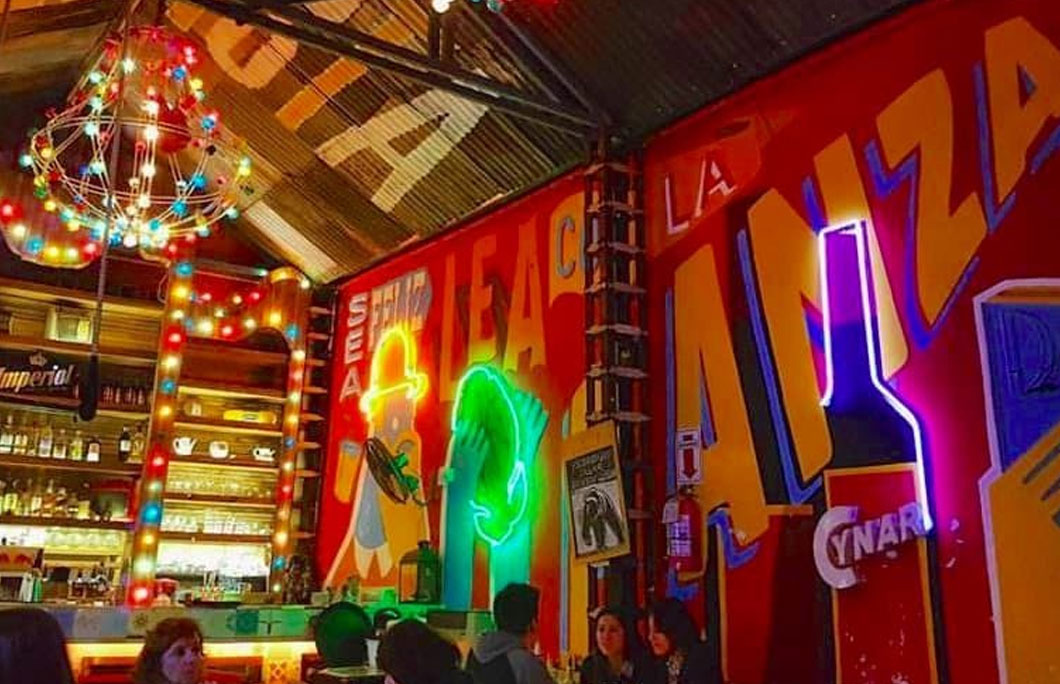 35th. Dada Mini Tienda Bar – Cordoba, Argentina
It's hard to find a bar quite as interesting as Dada Mini Tienda, which does feel sort of like an old-timey shopfront. That is if it were part of a travelling carnival and bursting with alcohol. Dada is one of the best bars in South America for travellers who love everything eccentric and surreal.
---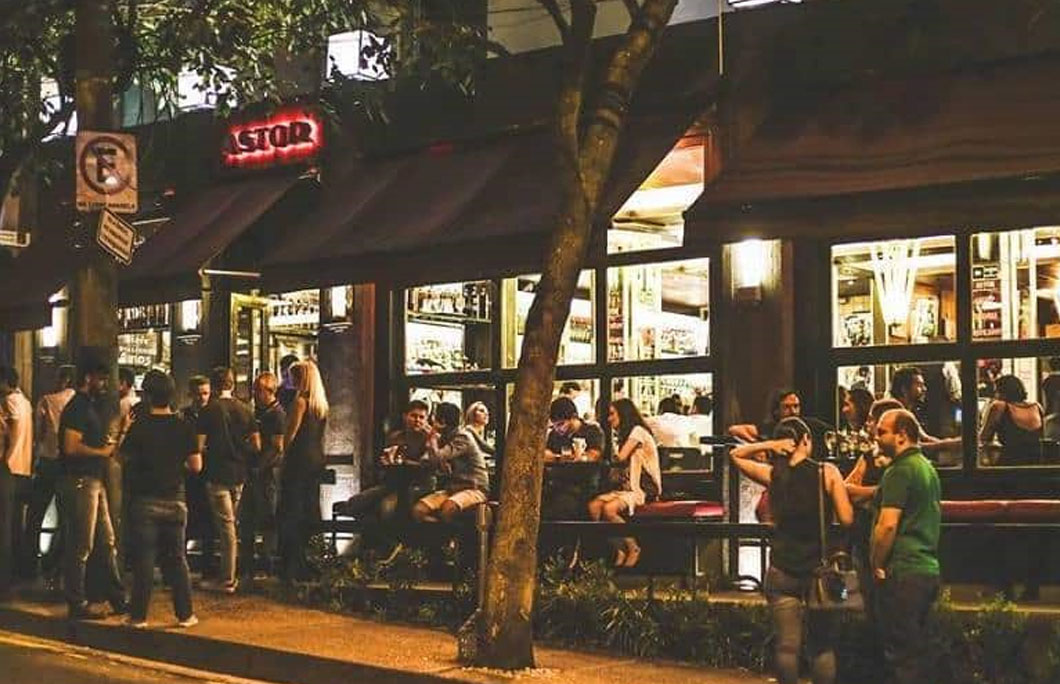 34th. Bar Astor – Rio de Janeiro, Brazil
This trendy bar is located on one of Ipanema's most bustling streets and thirsty guests often spill out onto the sidewalks. It seems as if there's just not enough space to hold all of the enthusiasm and style that personifies this bar. The bar and bartenders here are all very laid-back, which makes it one of the best bars in South America, especially if you're looking to head to the beach after drinks.
---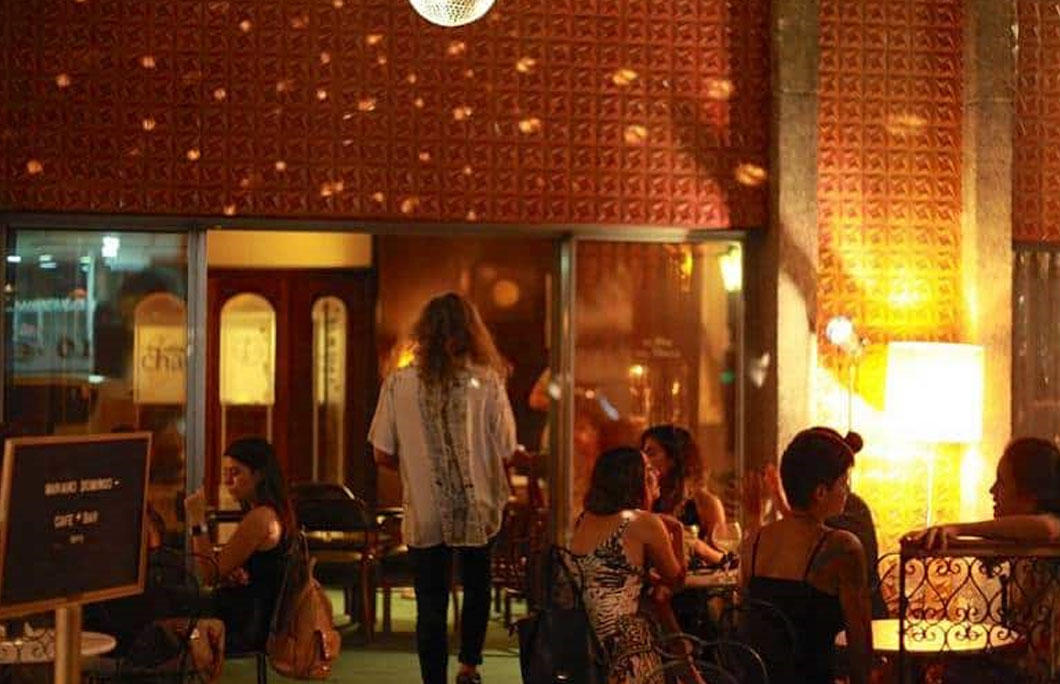 33rd. Mariana Domingo – Asuncion, Paraguay
You'll find the chic Mariana Domingo Bar inside of Asuncion's Chaco hotel, which is somewhat fitting seeing as both bar and hotel are home to the same style – retro 70s chic that's been updated and rekindled to create one of the trendiest spots in the city. Craft cocktails are common here, so you can't leave without sampling at least a few.
---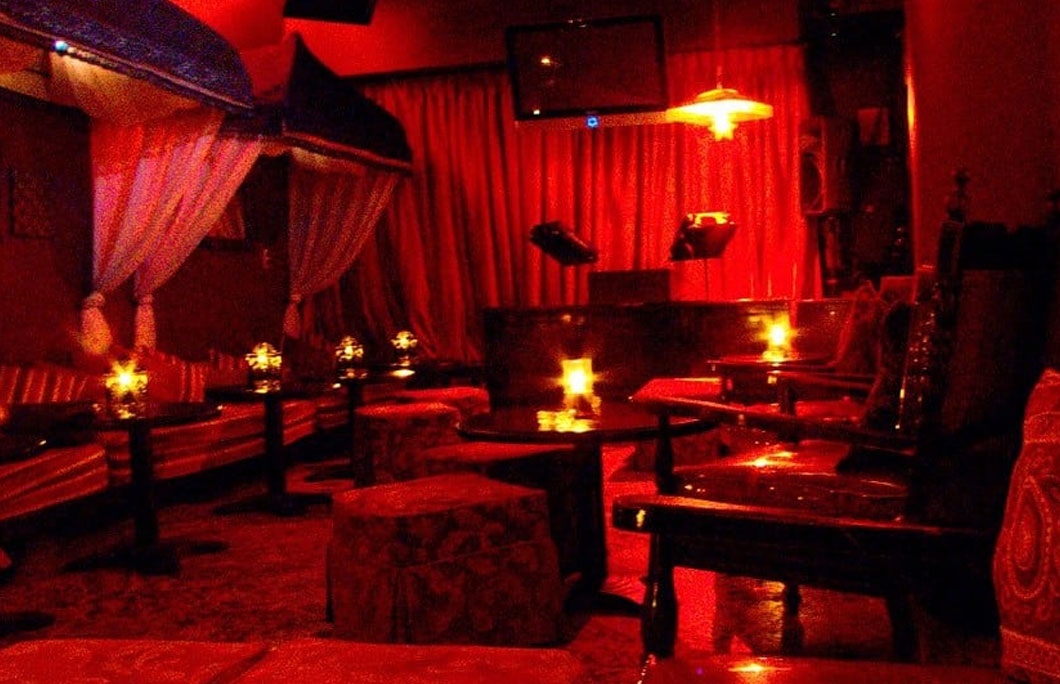 32nd. Suka Bar – Caracas, Venezuela
The DJs here truly know what they're doing, and they spin the dopest tunes literally all night long. That's great, considering the chilled out vibes here are going to want to make you stay until dawn breaks. Grab a seat early, as Suka Bar tends to fill up fast.
---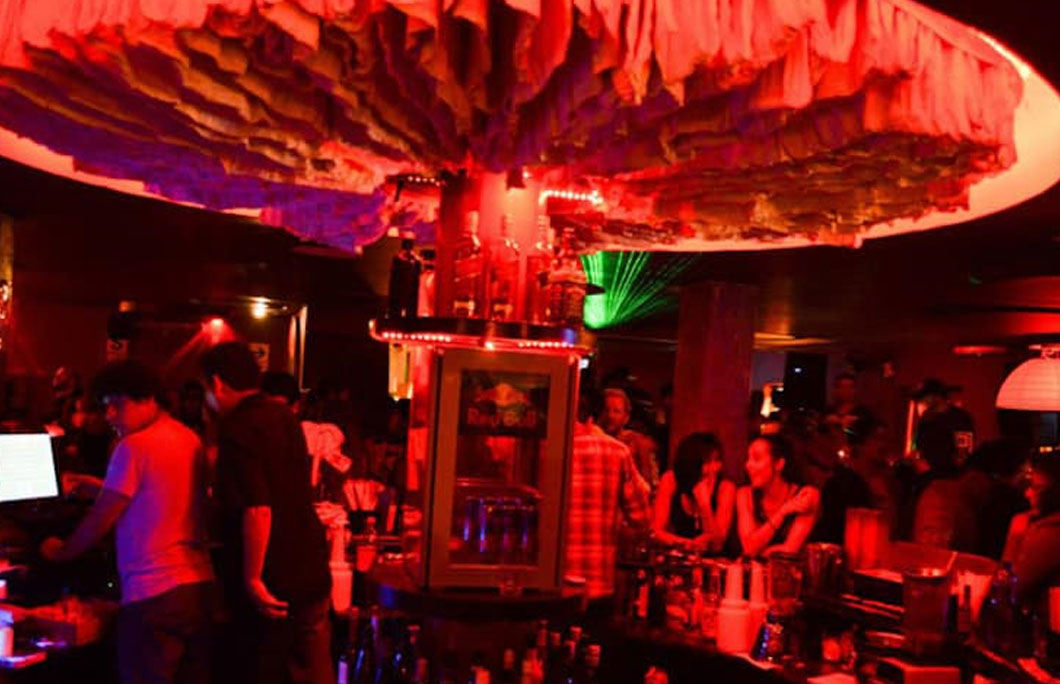 31st. Mushrooms Lounge & Bar – Cusco, Peru
The main draw for this bar is the fact that there's a flaming mushroom situated in the centre of the room. After spending the day exploring the Sacred Valley, head back to home base in Cusco and kick back under the flames of this bar's unique mushroom heater.
---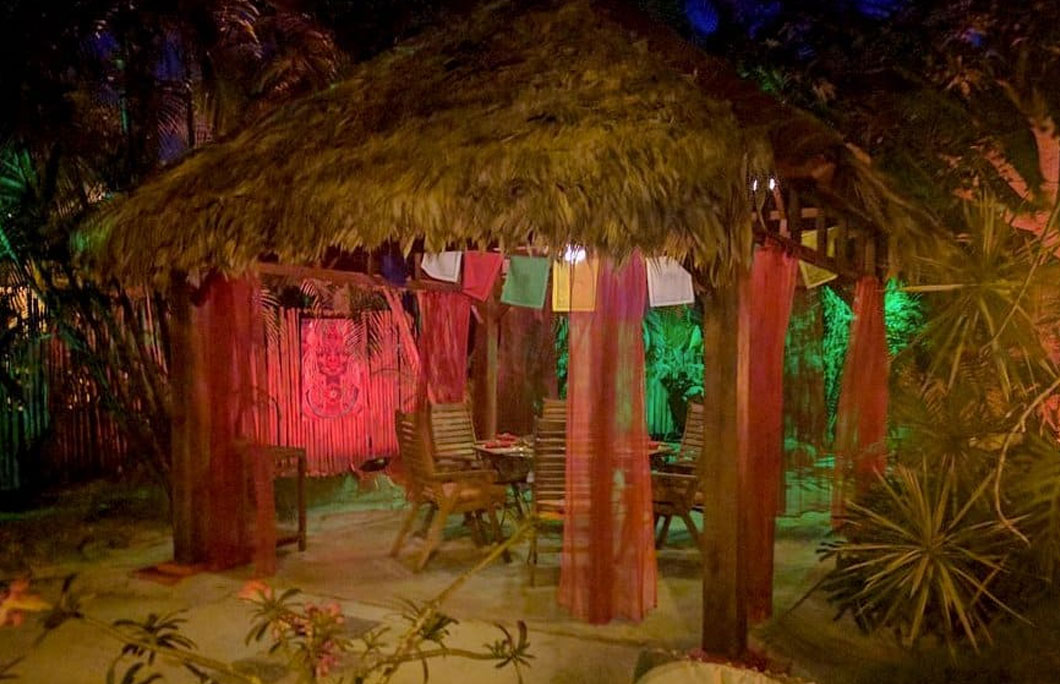 30th. The Garden – Paramaribo, Suriname
What feels like a true Garden of Eden is actually just a small oasis in the bustling city of Paramaribo. Spend the evening drinking in one of South America's most relaxing garden bars and don't forget to try the local Paro-beer. It's a rite of passage for any traveller passing through Suriname.
---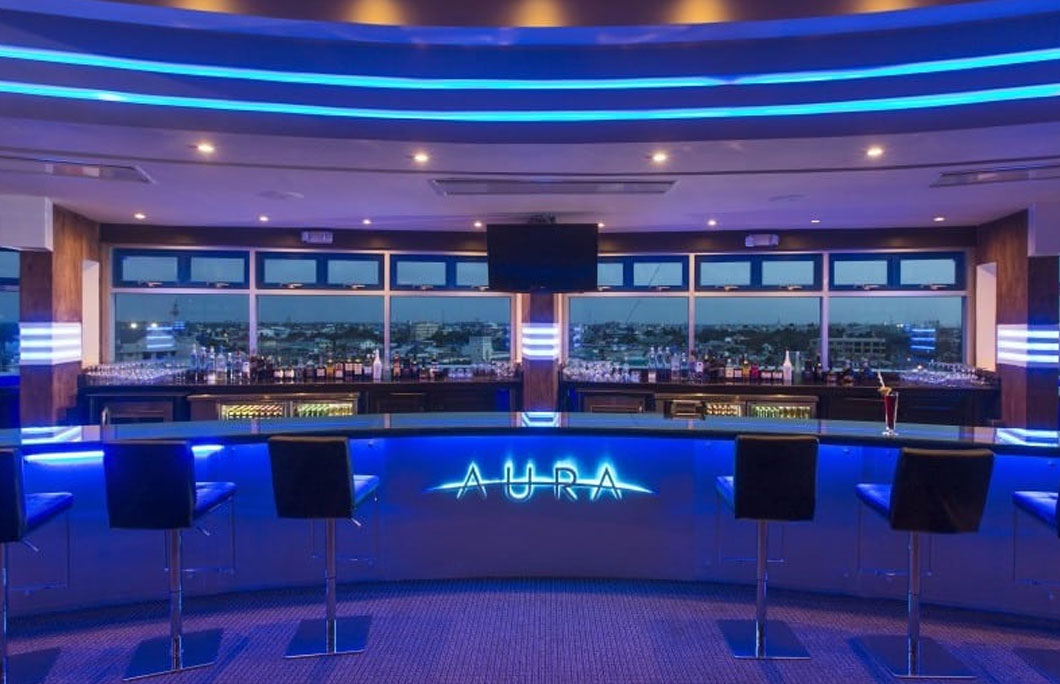 29th. Aura Sky Bar – Georgetown, Guyana
You'll find the Aura Sky Bar inside one of Georgetown's hottest hotels. Head up to the sky lounge and enjoy sipping some of the city's finest cocktails as you peer out and over what seems to be nearly all of Guyana. Blue-tinted lights add an extremely cosy aura to the atmosphere and the stunning views just add to the experience.
---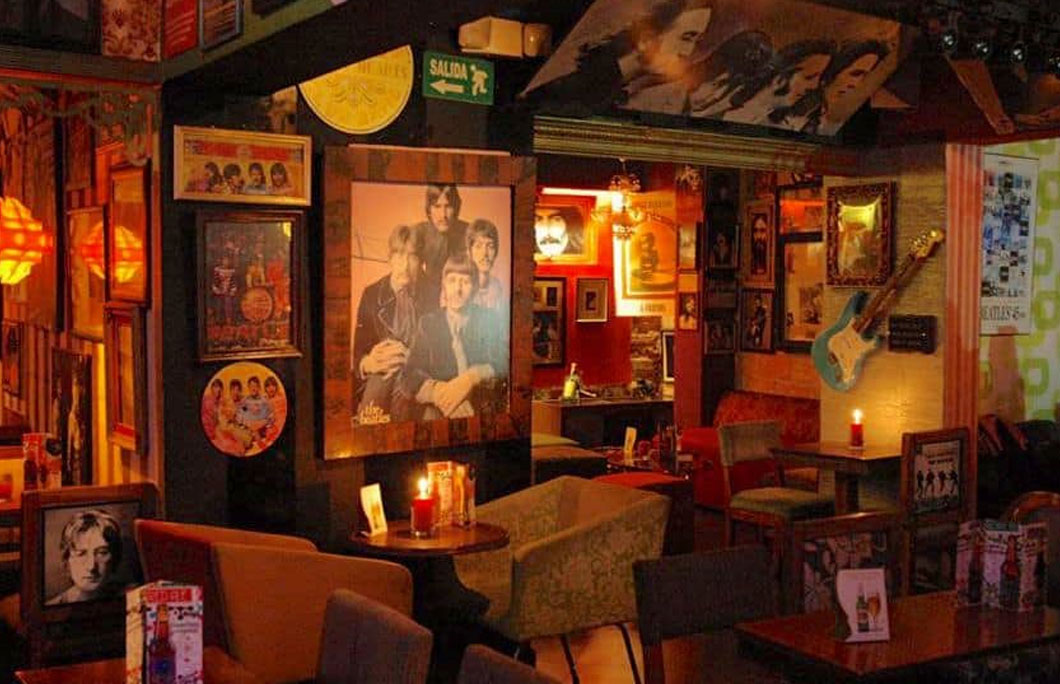 28th.  Strawberry Fields – Quito, Ecuador
Who doesn't love a good Beatles bar? The people of Quito certainly do, which is why Strawberry Fields is so popular amongst locals and travellers alike. What feels like a quaint pub in Liverpool is actually one of the best bars in Quito, and perhaps even all of South America. No pretence here, just good vibes and great beer.
---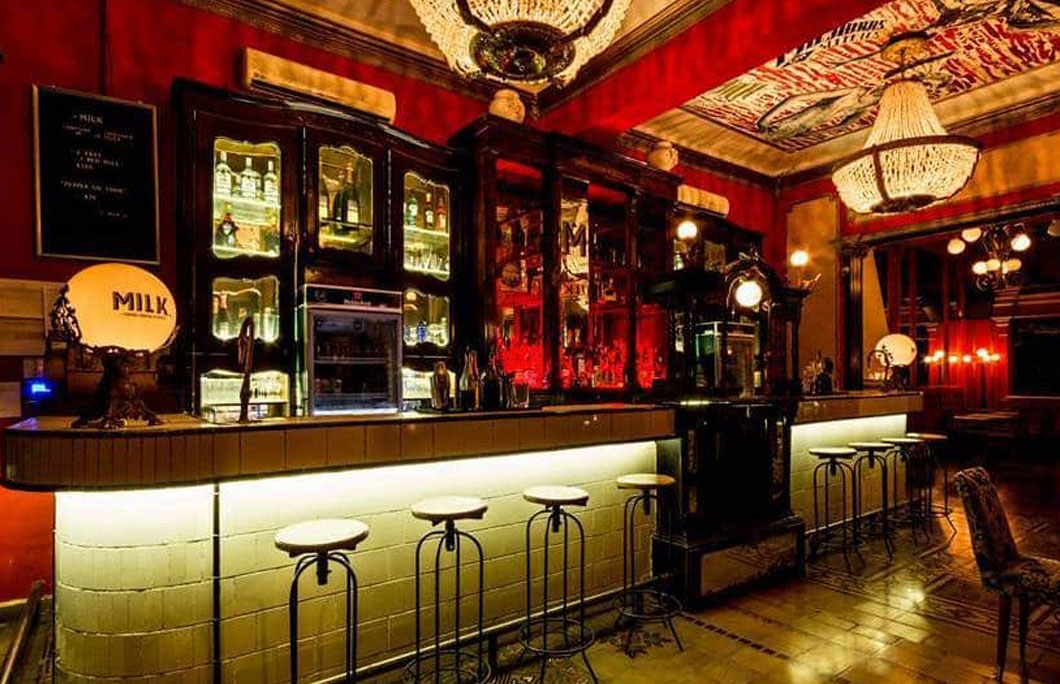 27th. Milk, Compañía Argentina de Cocteles – Cordoba, Argentina
Serving up speakeasy vibes and sumptuous decor, Milk feels almost as if it belongs in Buenos Aires rather than Cordoba. The true magic here happens behind the bar where expert mixologists serve some of the most well-crafted cocktails in all of Argentina. Seriously, ask them for anything and they'll likely know how to make it.
---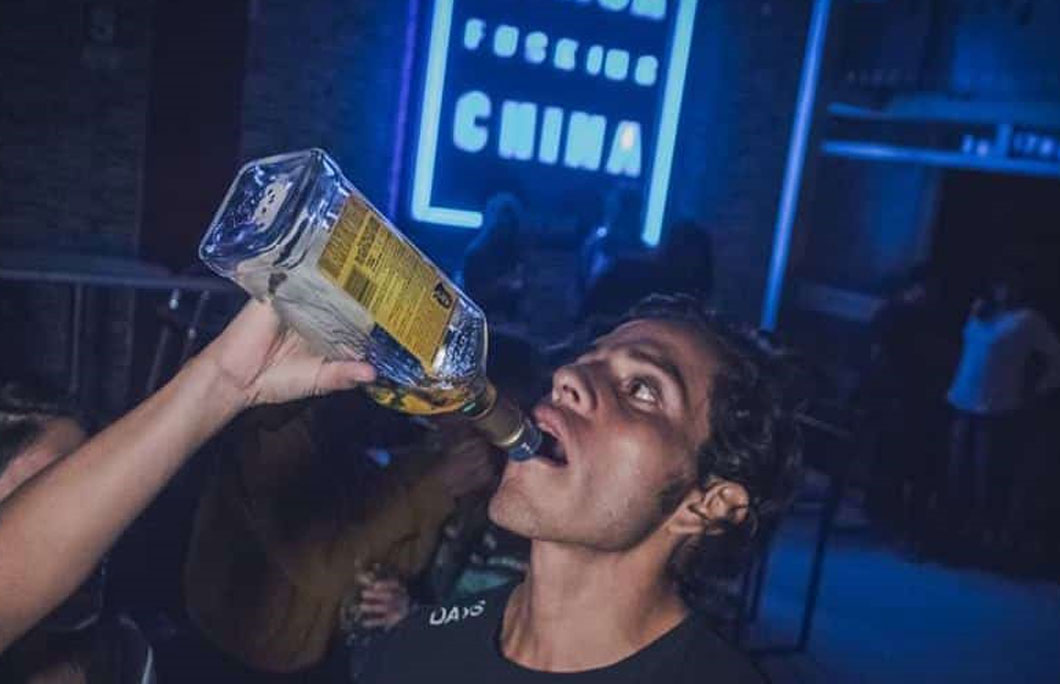 26th. Huacafuckingchina – Huacachina, Peru
Remember the LMFAO song Shots? This tiny little backpacker's bar in the desert city of Huacachina is pretty much the personification of that song, and it's great. The parties here are crazy, and you can pretty much always expect a round of shots to be going around. So, prepare yourself for a wild night in the Peruvian desert.
---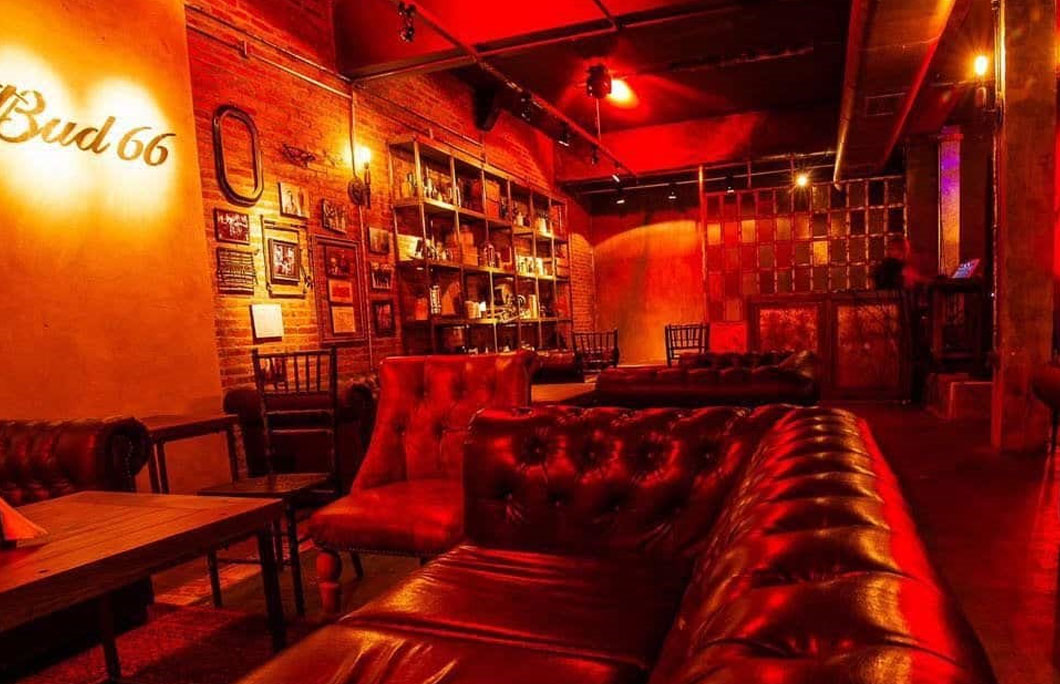 25th. Morgan Warehouse – Asuncion, Paraguay
The rustic vibes at Morgan Warehouse mix well with the elegance that guests bring each week during their Prohibition-themed evenings. Despite being a warehouse, this bar feels more like an upscale drinking den than anything else. Kick back on one of the comfy sofas or get up and dance with a local. The only important thing here is to enjoy yourself (which you most certainly will).
---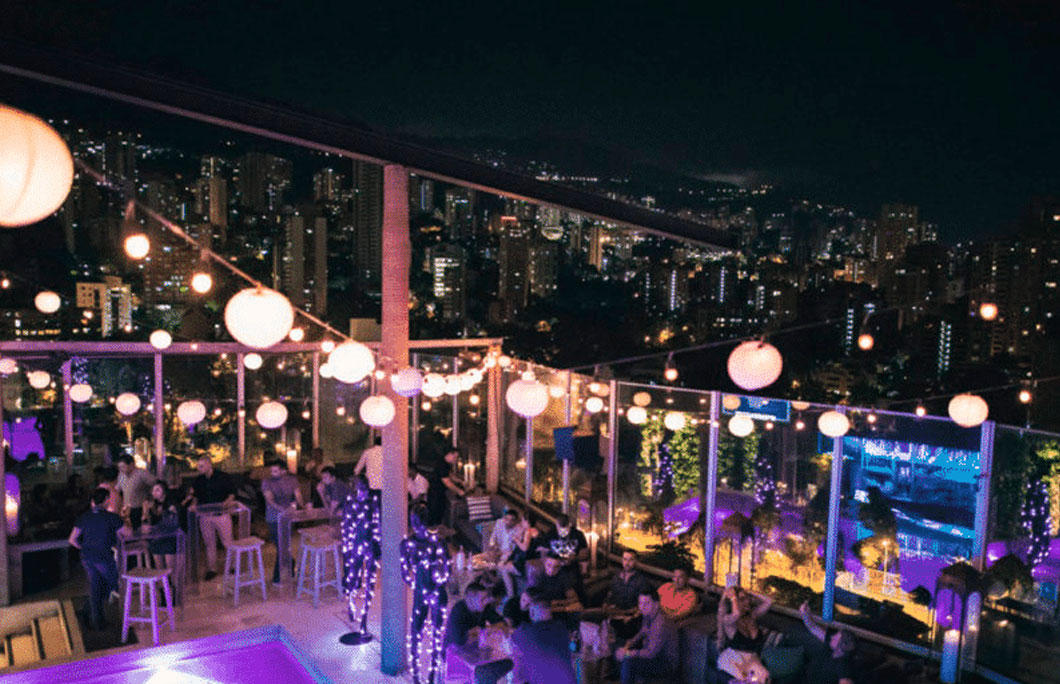 24th. Envy Rooftop Bar – Medellin, Colombia
Medellin is one of the most stunning cities in Colombia when it comes to evening views. So, you're going to want to make sure you visit at least one rooftop bar while you're there. Envy is a rooftop bar offering some of the most stunning views of Medellin's cascading mountains and lit-up cityscape. There's also a pool for those looking to turn an afternoon of day drinking into an evening swim.
---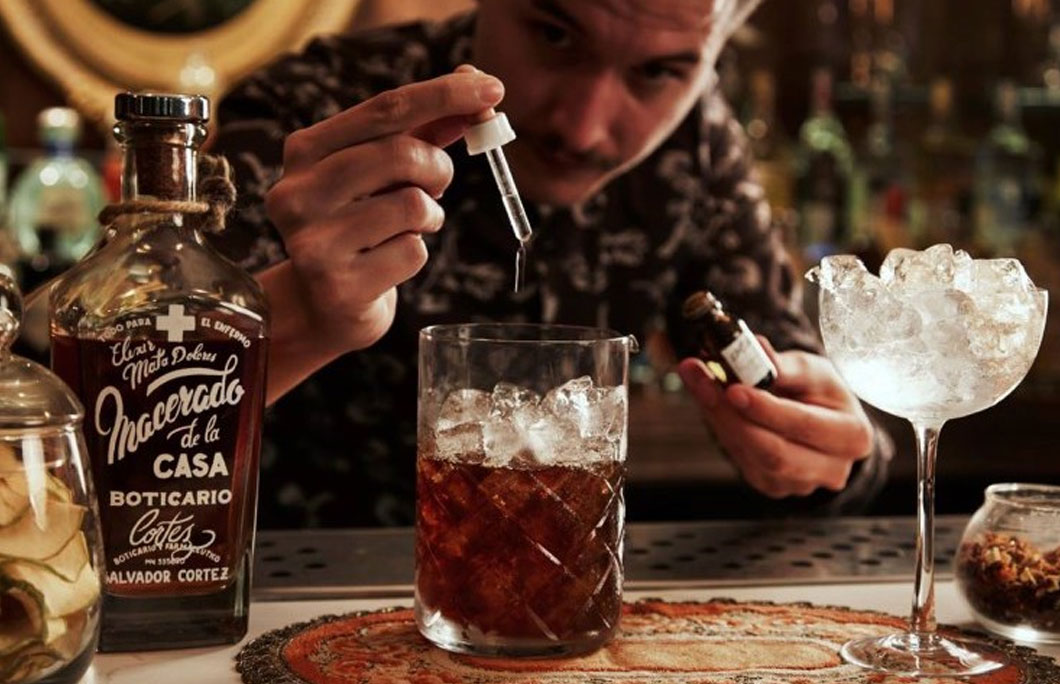 23rd. Boticario – Buenos Aires, Argentina
What was once an antique pharmacy is now one of the best bars in Buenos Aires. Ferns dangle from the ceilings and walls and the decor is convincingly accurate – walking into this bar actually feels like you're walking into an old Argentinan pharmacy. The theme carries over to the drinks, which they serve in incredibly unique ways.
---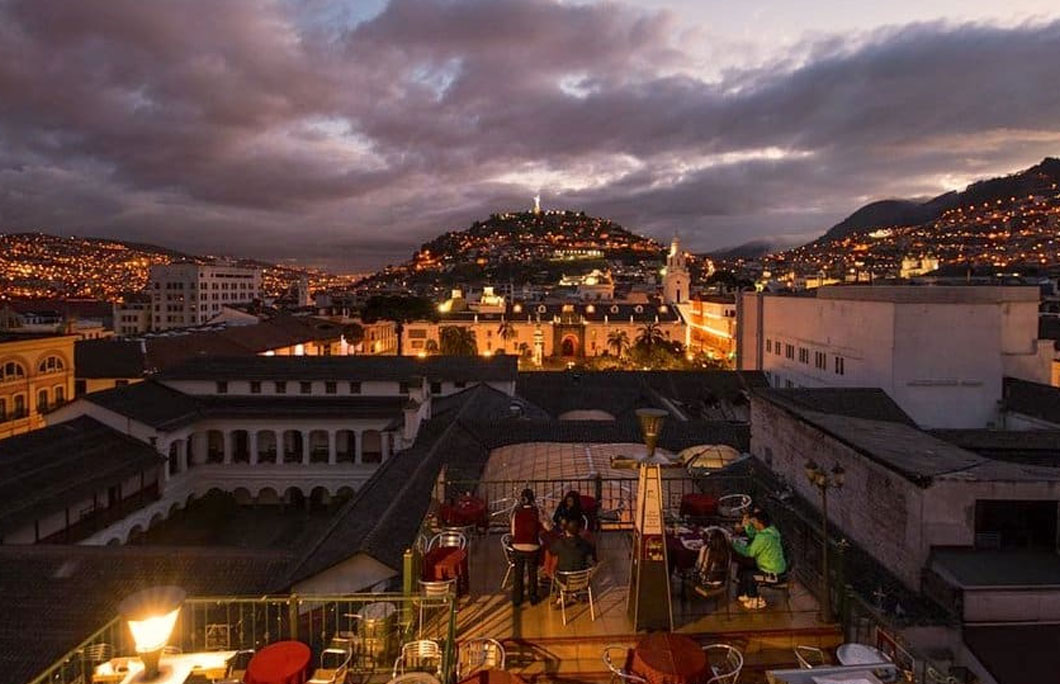 22nd. Vista Hermosa – Quito, Ecuador
Perched high above the heart of the UNESCO World Heritage-listed old town of Quito, Vista Hermosa offers exactly what they claim – beautiful views. What's more, is that this bar doubles as a restaurant, so you'll be able to enjoy a well-cooked meal along with your warm canelazo.
---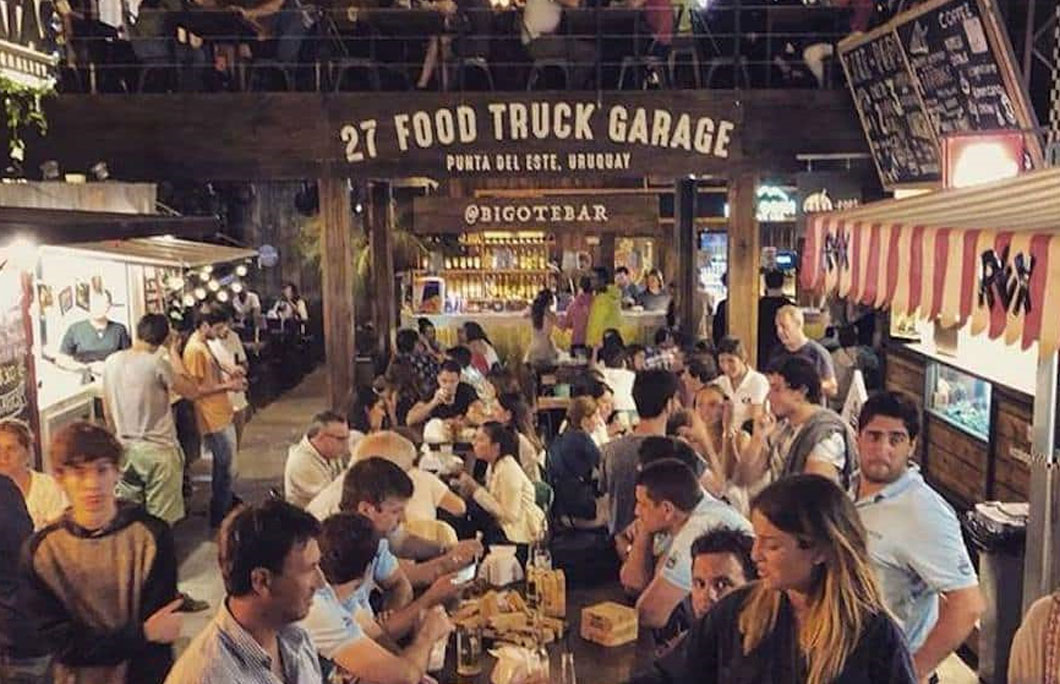 21st. Bigote Bar – Punta del Este, Uruguay
Located on the Atlantic Coast of Uruguay, Punta del Este is a top destination for travellers looking for sleepy beach vibes and a bit of adventure. Bigote Bar offers visitors just that – laid-back vibes in a pretty eclectic atmosphere. The bar is usually packed, as it doubles as a food truck garage, too. So, head there early and plan to stay late.
---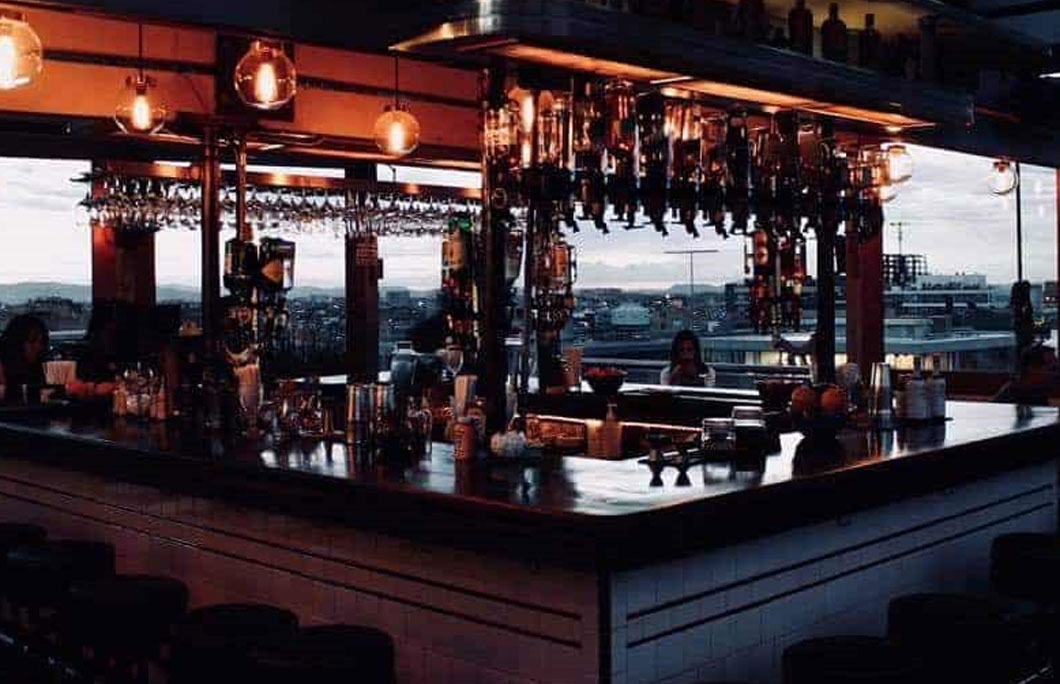 20th. Apache – Bogota, Colombia
Who doesn't love a good 360-degree rooftop view as they sip an expertly crafted cocktail? We do, and so do lots of other people, which is why Apache is one of the best bars in South America. The decor is 1940s American-themed, so you'll feel like you're sipping cocktails on the set of the Great Gatsby as you relish in the stunning views.
---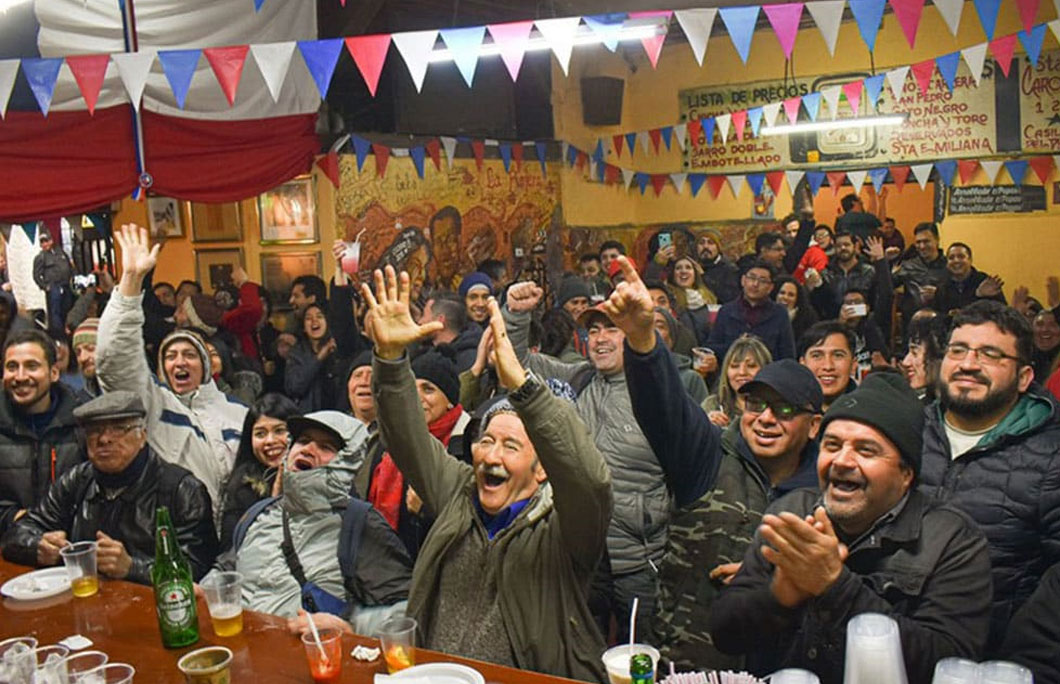 19th. La Piojera – Santiago, Chile
As a millennial traveller, it's likely that you're looking for authentic, culturally-rich experiences as you make your way through South America. Right? If that's the case, then you have to plan to stop at La Piojera as you pass through Santiago. Locals even deem it one of the most illustrative bars in Chile. As one of the city's oldest dive bars, this is the place to taste the country's most patriotic drink, a terremoto.
---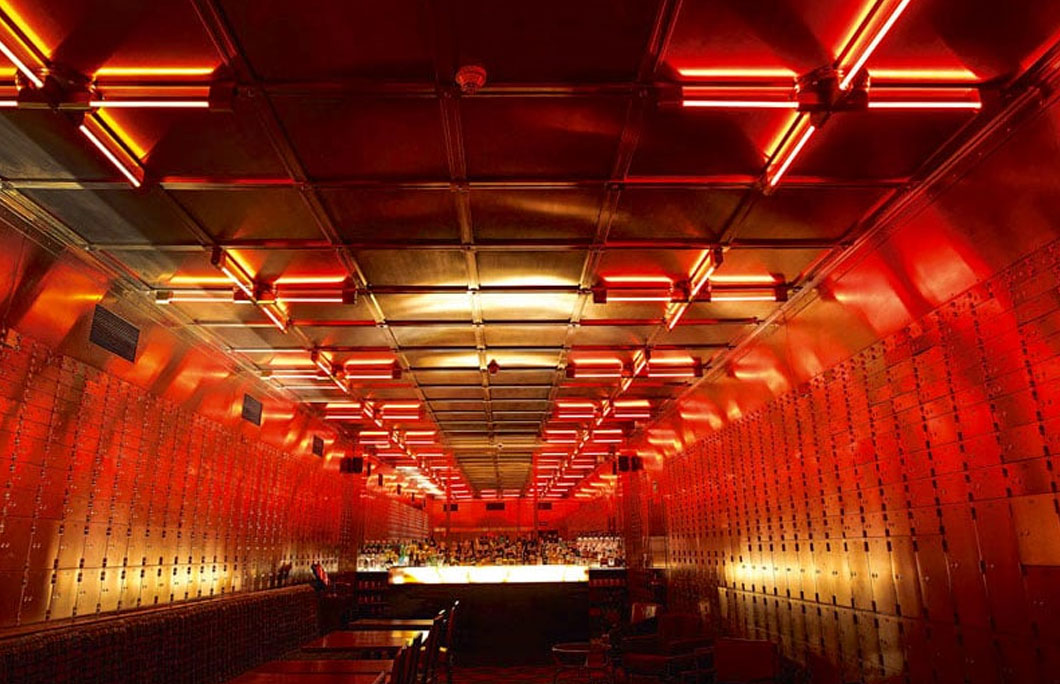 18th. Subastor, Bar do Cofre – Sao Paulo, Brazil
To enjoy a cocktail here, you'll have to make your way down into a vault inside one of Sao Paulo's most historic banks. At what is one of the world's most intriguing and creative bars, you can sip cocktails beside public safes and enjoy a setting that'll make you feel as if you're in on one of the biggest heists of the century. This isn't just one of the best bars in South America, it's one of the best bars in the world.
---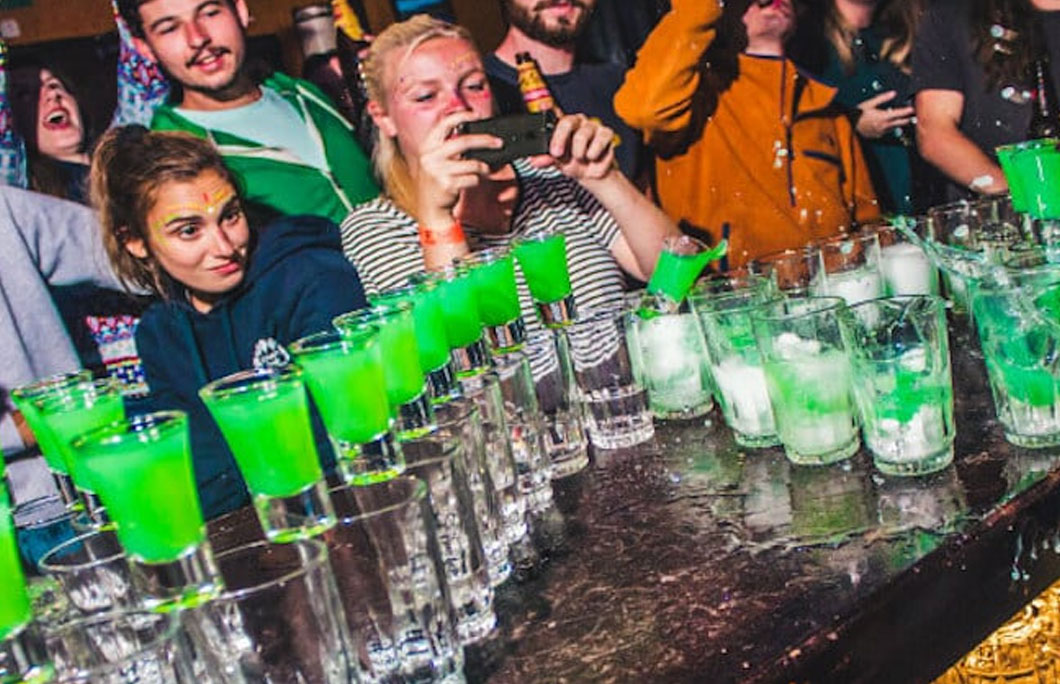 17th. Wild Rover – Cusco, Peru
If you're travelling alone and looking to make friends, then we suggest staying at one of the biggest party hostels in South America.  Take advantage of a sunny patio during the day and stay on through the night for one of the biggest parties in Cusco. The bar at the hostel is free to get into even if you're not a guest, but the hostel itself is worth staying at too in our opinion.
---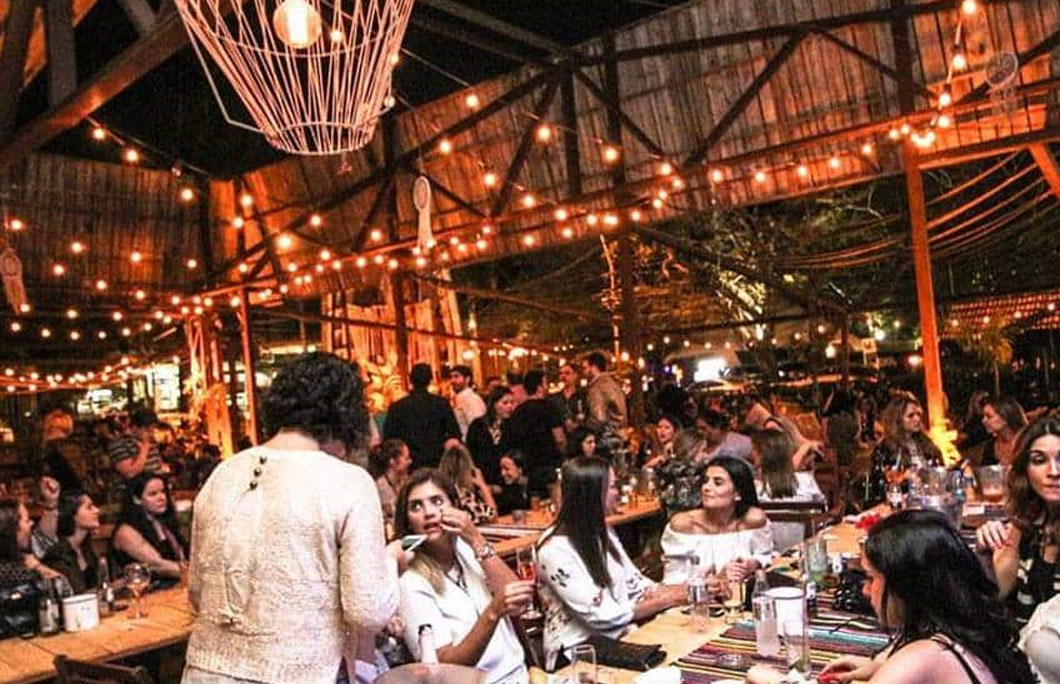 16th. Hippie Chic – Asuncion, Paraguay
If you're backpacking around South America then chances are you're pretty chill. If you're not, then maybe you need to chill out at Hippie Chic. Oozing with vibes reminiscent of a festival tent at Coachella or Burning Man,  Hippie Chic is part soul food cafe and part bar that specializes in chilled vibes and eclectic cocktails.
---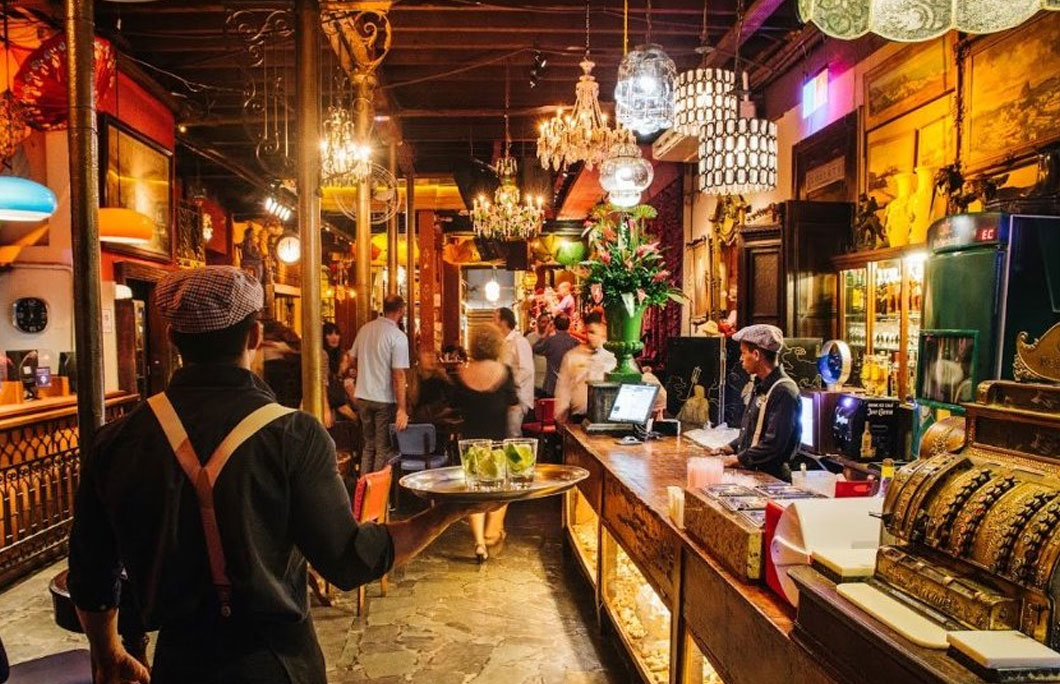 15th. Rio Scenarium – Rio de Janeiro, Brazil
Incredibly Instagrammable and uniquely eccentric, Rio Scenarium is probably one of the most intriguing bars in South America.  The bar itself is lavishly decorated with antiques and the sound of sensual samba music seeps through the walls of each of the locale's three levels.
---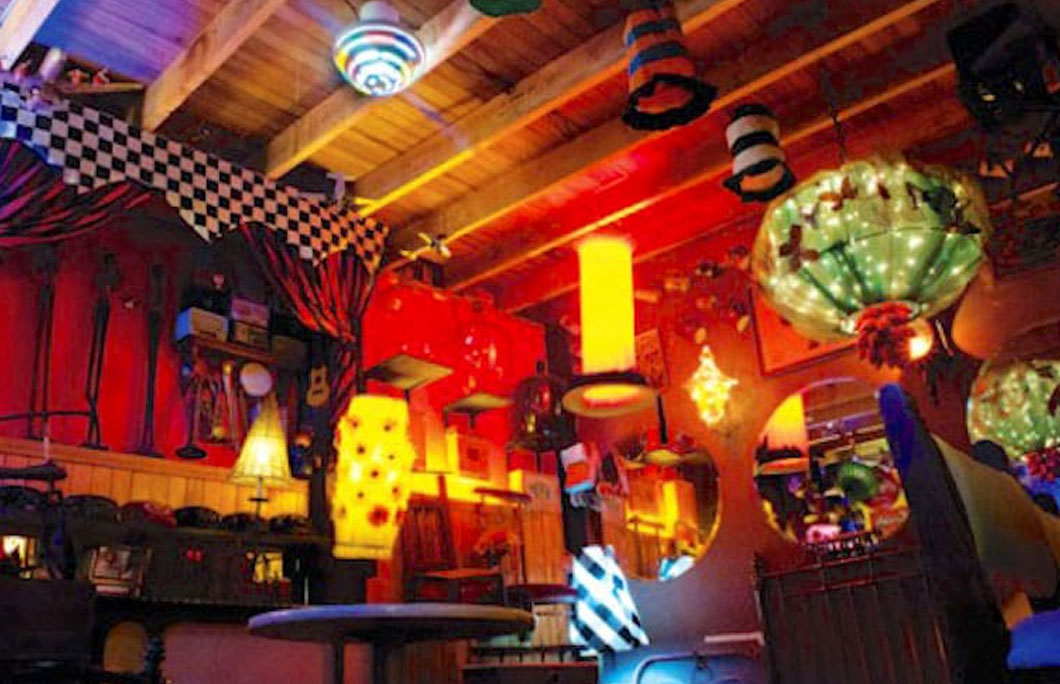 14th. La Costilla de Adan – La Paz, Bolivia
La Costilla de Adan (or Adam's Rib) doubles as a bar and a museum, which makes for a truly unique experience in La Paz. At times, the place feels more like a museum than a bar, as it's overflowing with old vintage film posters, radios, lamps, and other antiquities. However, one sip of the house's famous Leche de Negro cocktail and you'll relax right into your surroundings.
---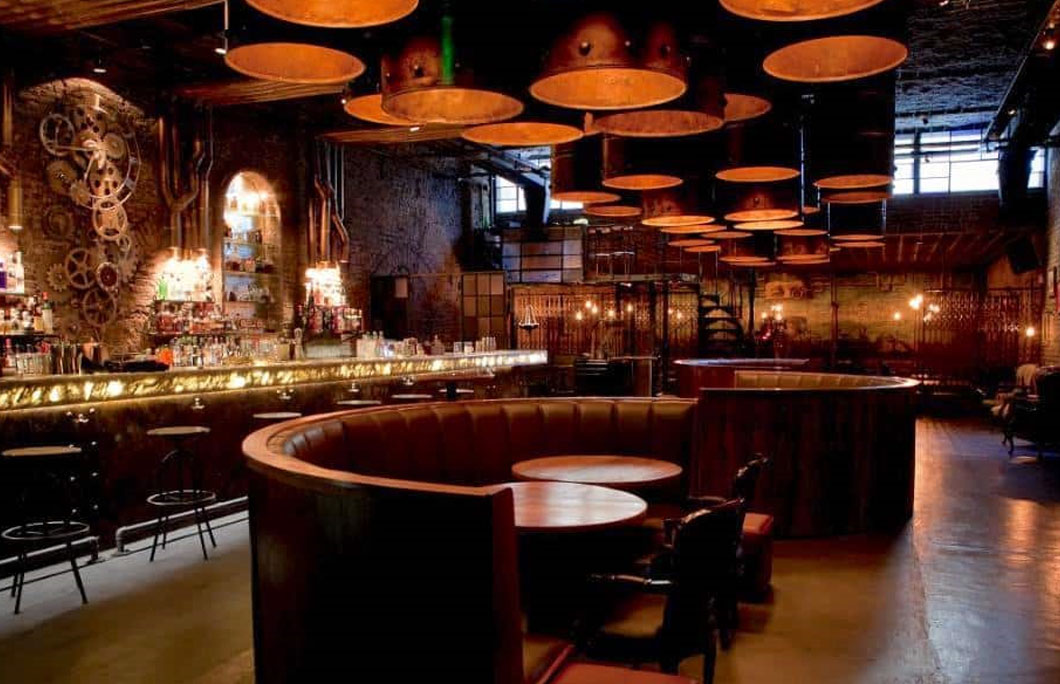 13th. Victoria Brown Bar – Buenos Aires, Argentina
Imagine a magical world where elegance meets the bizarre, where you travel down the rabbit hole only to find yourself in an industrial post-apocalyptic bar in SoHo. That's kind of what it feels like to walk into Victoria Brown Bar in Buenos Aires, which is one of the best hidden bars in South America. It's hard to truly explain the essence of this bar, which means you'll just have to visit for yourself and let us know what you think.
---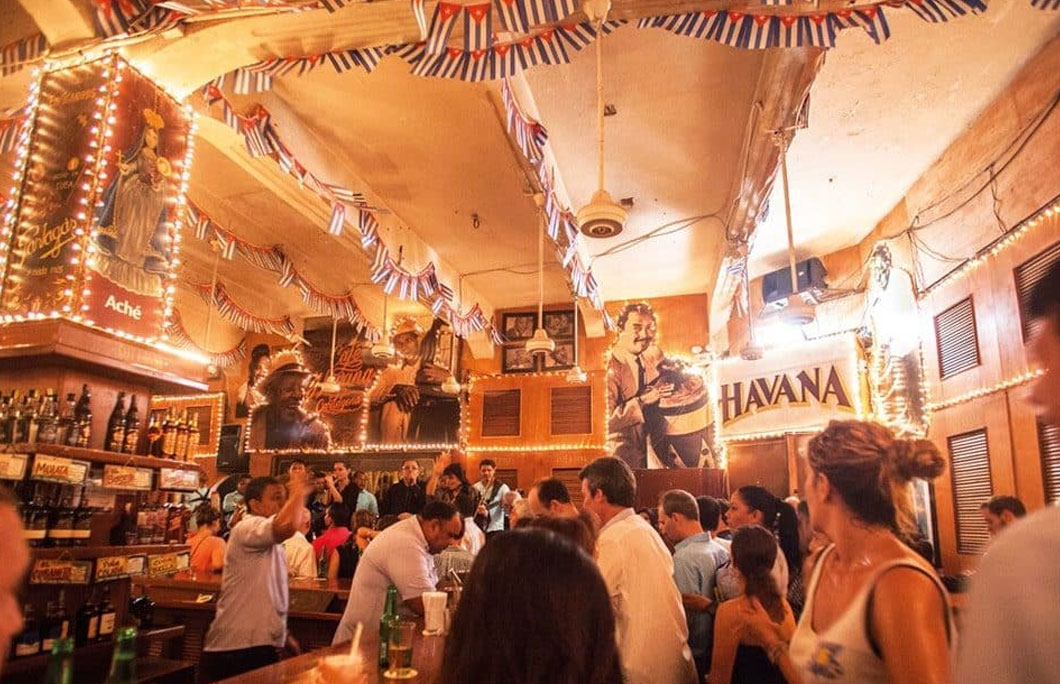 12th. Cafe Havana – Cartagena, Colombia
If you came to Colombia for the salsa then Cafe Havana is where you're going to want to spend an evening or two in Cartagena. While the decor is Cuban-themed, the bar pumps salsa music through the speakers until the wee hours of the night. You'll find this local bar in the ever-popular and trendy Getsemani, meaning that you're close to other hot spots if you choose to venture out and explore.
---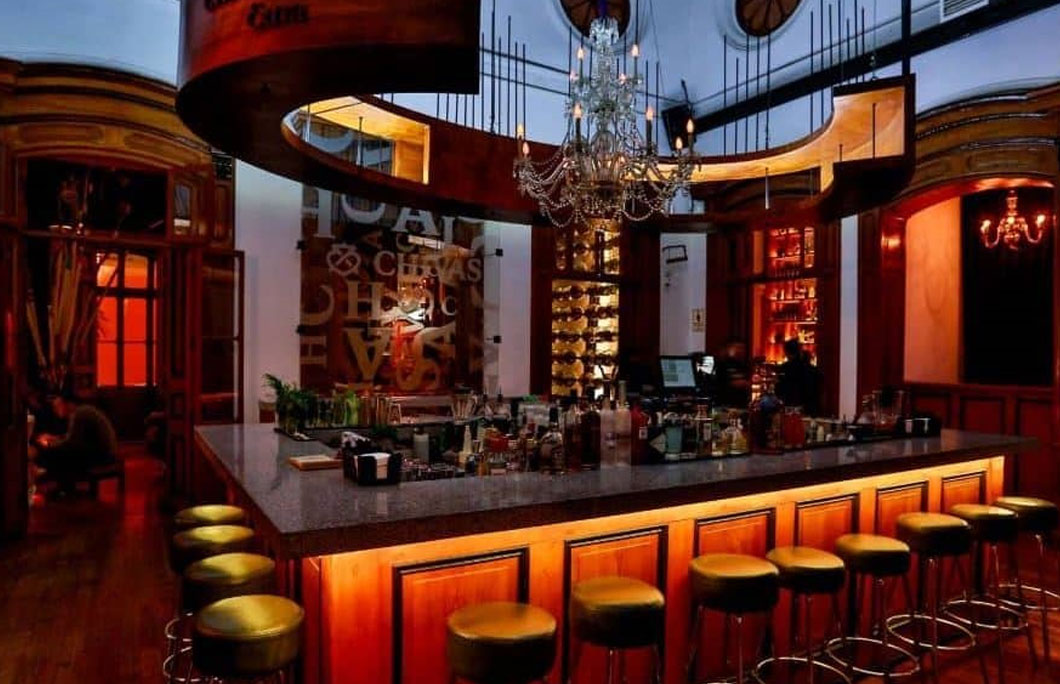 11th. Ayahuasca – Lima, Peru
Did you travel all the way to Peru in search of great Pisco sours? If you did, then you'll love Ayahuasca. This bar has the most aesthetically-pleasing style in Lima, as it's located inside of an old colonial house. The bartenders here are widely-known for their superior cocktail making skills, making the bar arguably one of Lima's most popular local haunts.
---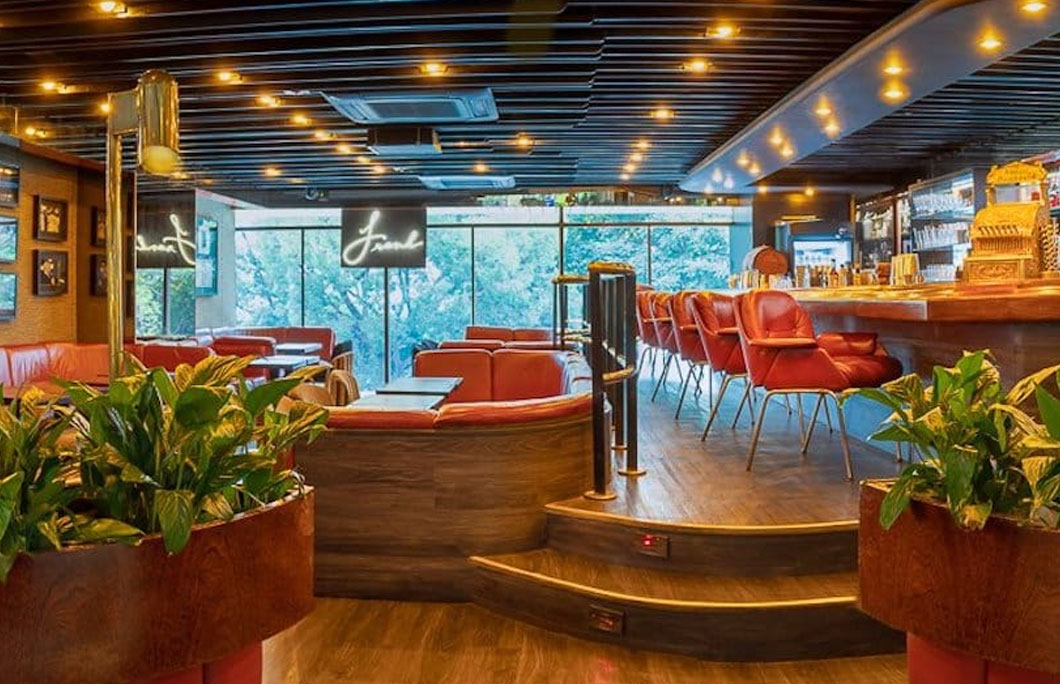 10th. Frank Bar – Sao Paulo, Brazil
Located in the lobby of one of Sao Paulo's premier hotels, the Maksoud Plaza, Frank Bar has won numerous awards for being the best bar in Sao Paulo. Now, we're letting everybody know that it's one of the best bars in South America. Live jazz music wafts out of this upscale bar, which serves some of the most well-crafted cocktails in Brazil. Frank Sintra himself would be impressed.
---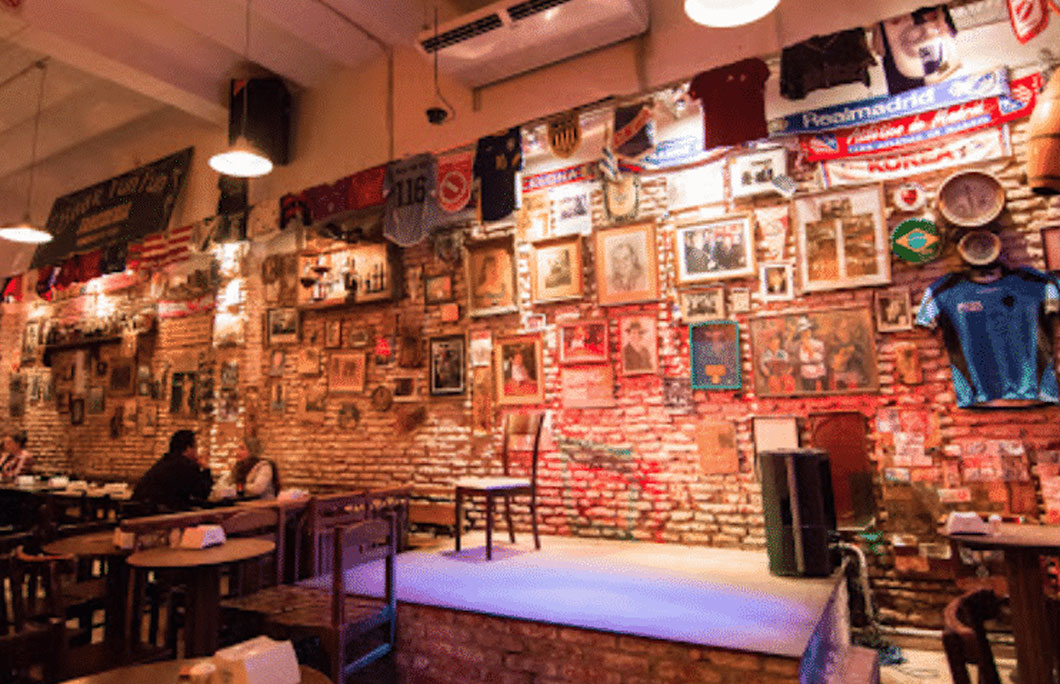 9th. Baar Fun Fun – Montevideo, Uruguay
While it might not be as swanky and upscale as some of the other bars in the top 10, Baar Fun Fun is, well, fun. Numerous travellers have passed through Montevideo and written about what legendary nights they've had at Baar Fun Fun. Offering the chance to let loose with some locals and enjoy a rather authentic side of Montevideo, this is one of the best bars in South America for those looking to meet locals and create memories that'll last a lifetime.
---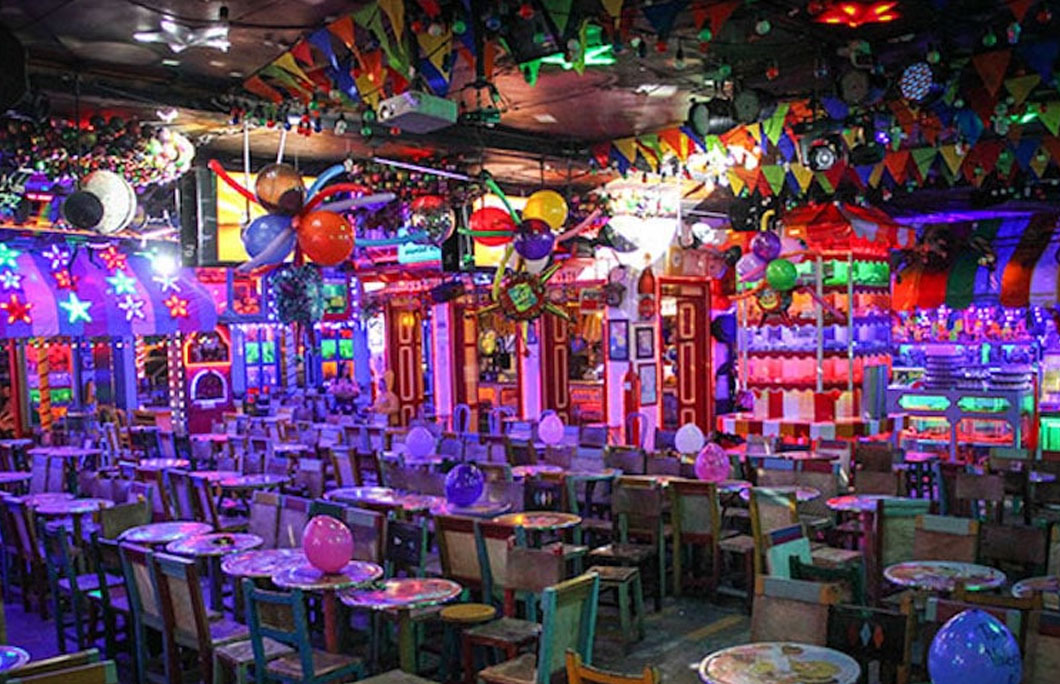 8th. Dulce Jesús Mío – Medellin, Colombia
Fancy one of the most bizarre bar experiences of your life? You'll find it at Dulce Jesús Mío in Medellin. This vibrantly-coloured, outrageous bar is modelled after the traditional tiny towns all throughout the region. From blacklights and balloons to statues of the Pink Panther, this is probably one of the craziest bars you'll ever visit. Sure, it might seem a bit tacky, but it's this kind of over-the-top nature that truly exudes what Colombian party culture is all about.
---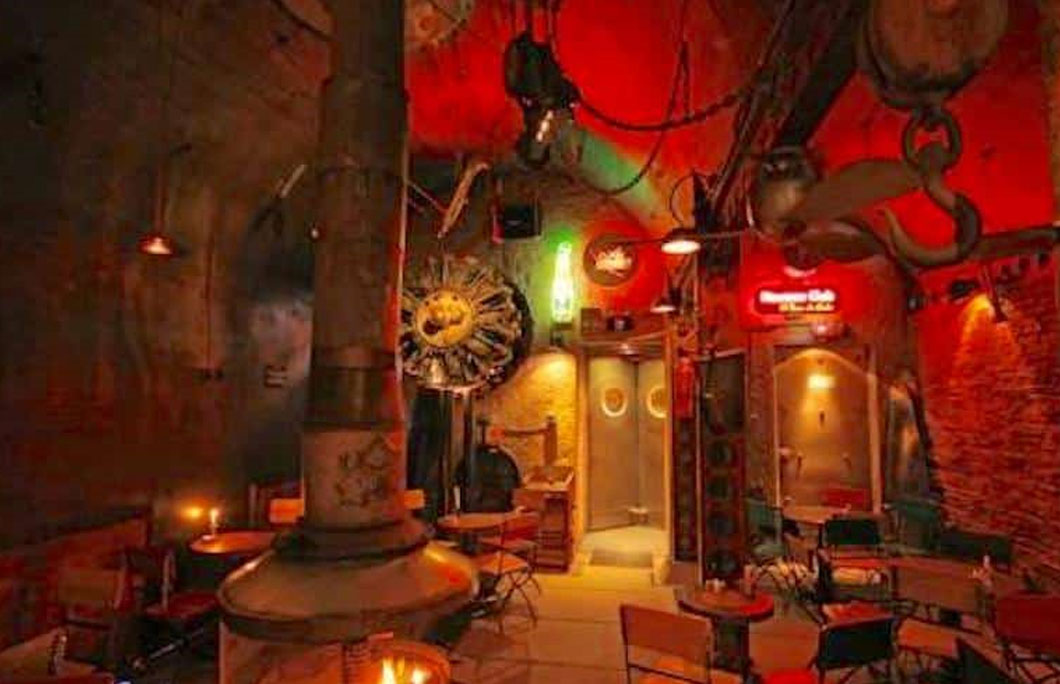 7th. Diesel Nacional – La Paz, Bolivia
Steampunk meets apocalyptic Bolivian train station to form Diesel Nacional, one of the most creative bars in South America. Rusty old train tracks lead you to the bar's front doors, which are all a part of an authentic old train wagon. Here, you can enjoy some of Bolivia's best craft beer by candlelight, which is as romantic and intriguing as it sounds.
---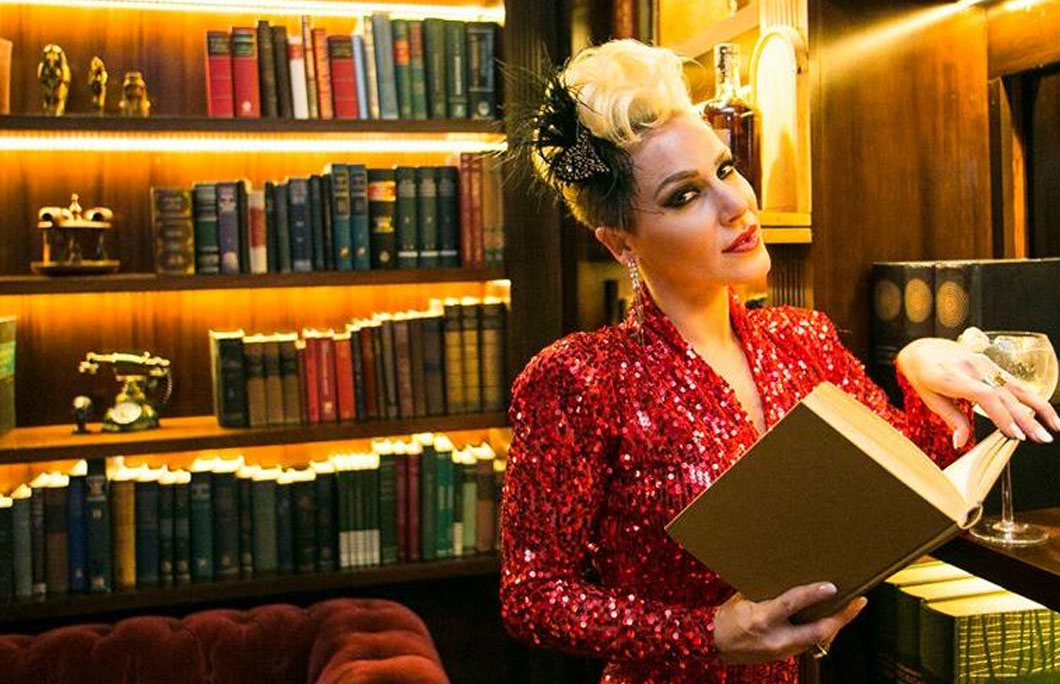 6th. Presidente – Buenos Aires, Argentina
The back-list bar at Presidente barely lights up the dim bar, but visitors don't seem to mind. Rich aesthetics combine with even richer drinks to create one of the most luxurious atmospheres in Argentina's capital city. Prepare to spend the entire evening here; you're going to want to savour every last drop of the aura at Presidente.
---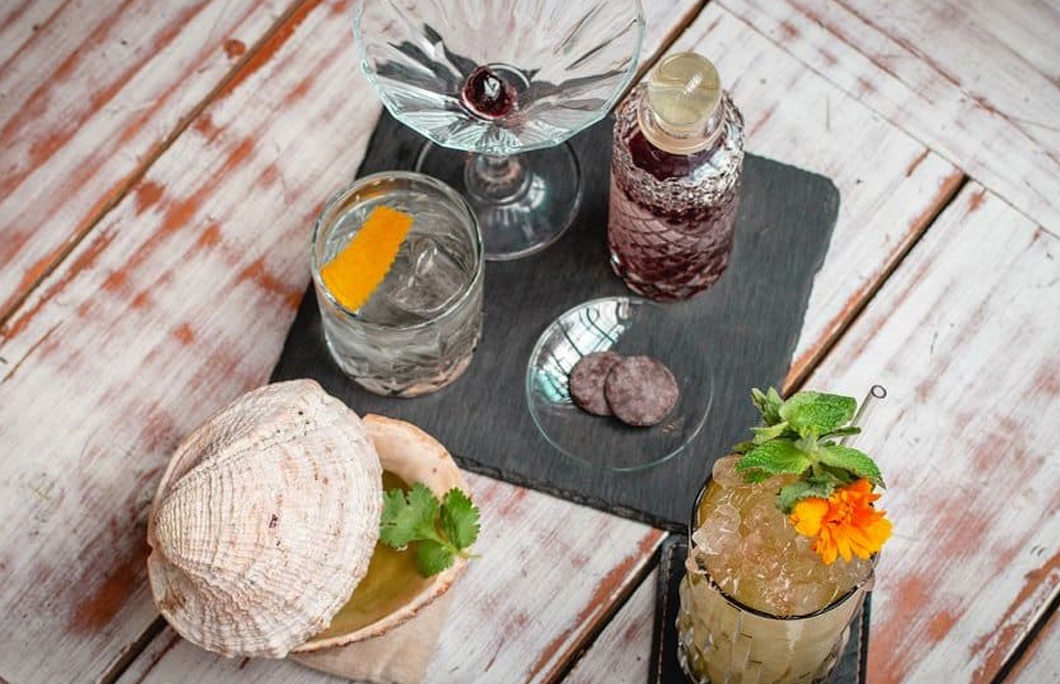 5th. Siete Negronis – Santiago, Chile
The bartender here won World Class Chile in 2018, so there's no disupte over just how enticing the cocktails at Siete Negronis are. There's something oddly calming about the bar's interior, which is offset by the bizzare nature of the drinks they serve. Try the Tales by the Sea, which is served in an actual seashell.
---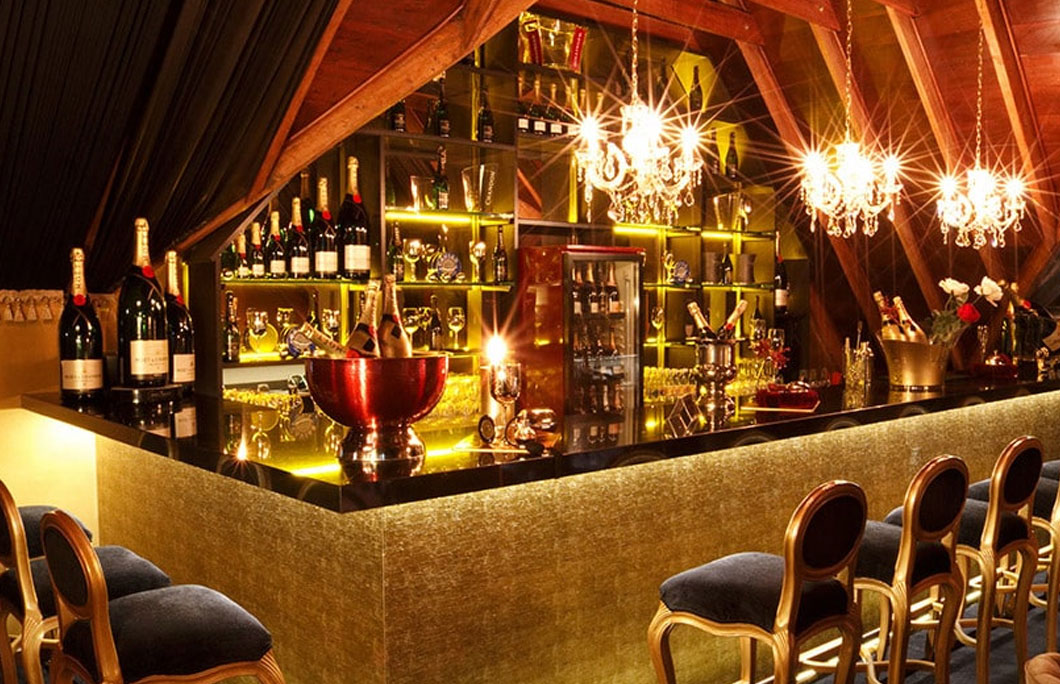 4th. Red Room – Bogota, Colombia
Headed to Colombia's capital city? Bogota might be teeming with outstanding bars and stunning high-rises from which to sip some aguardiente. However, the best bar in Colombia right now is Red Room. The old-time speakeasy serves up some of the city's tastiest cocktails, but guests seem to stay for the inspiring decor.
---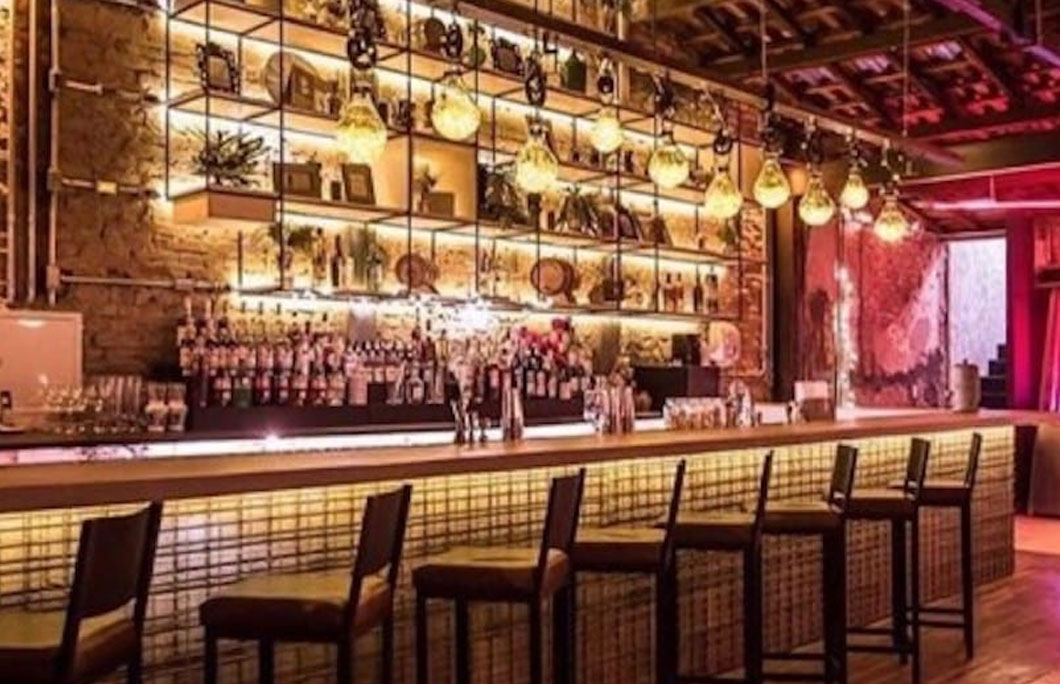 3rd. Guilhotina – Sao Paulo, Brazil
The mission at Guilhotina? Deliver top-notch service but always with a healthy dose of fun. Because, if you're not enjoying yourself in Sao Paulo then what are you really doing in Brazil? With exposed brick walls and high ceilings, the bar itself feels spacious and relaxing, which is great considering you're going to want to try all of the 21 cocktails they offer here.
---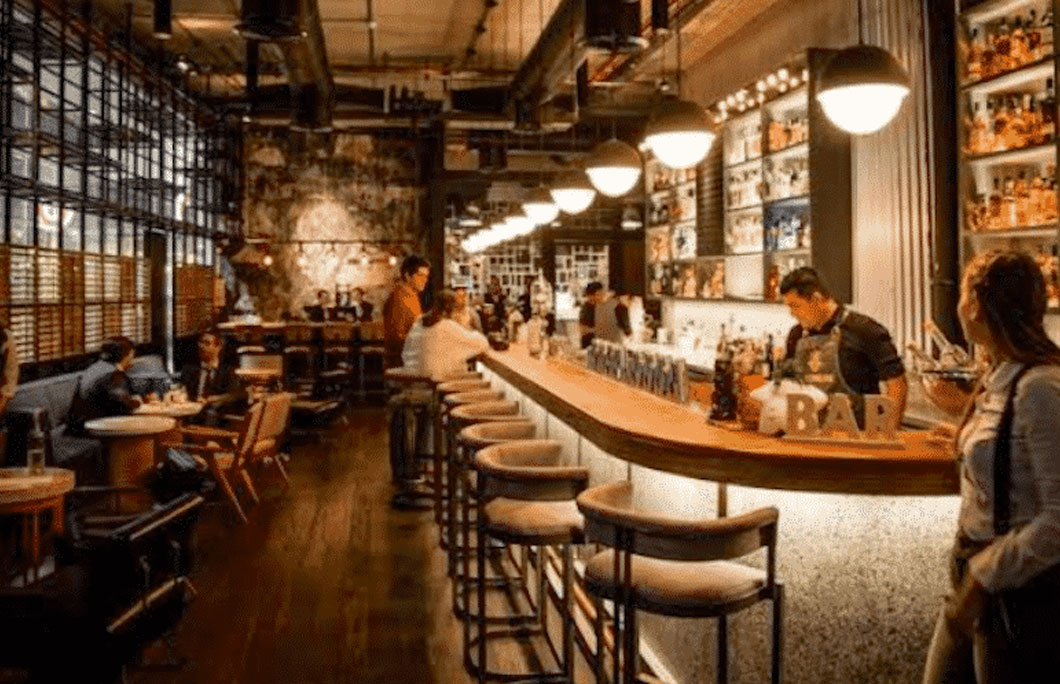 2nd. Carnaval – Lima, Peru
What's one of the trendiest bars in Peru is also one of the best bars in South America. Welcome to Carnaval, where conceptual cocktails reign over this booze-filled kingdom. Serving up some of the continent's finest and most creative cocktails, there's enough on the menu here to keep you busy sampling sweet drinks for weeks.
---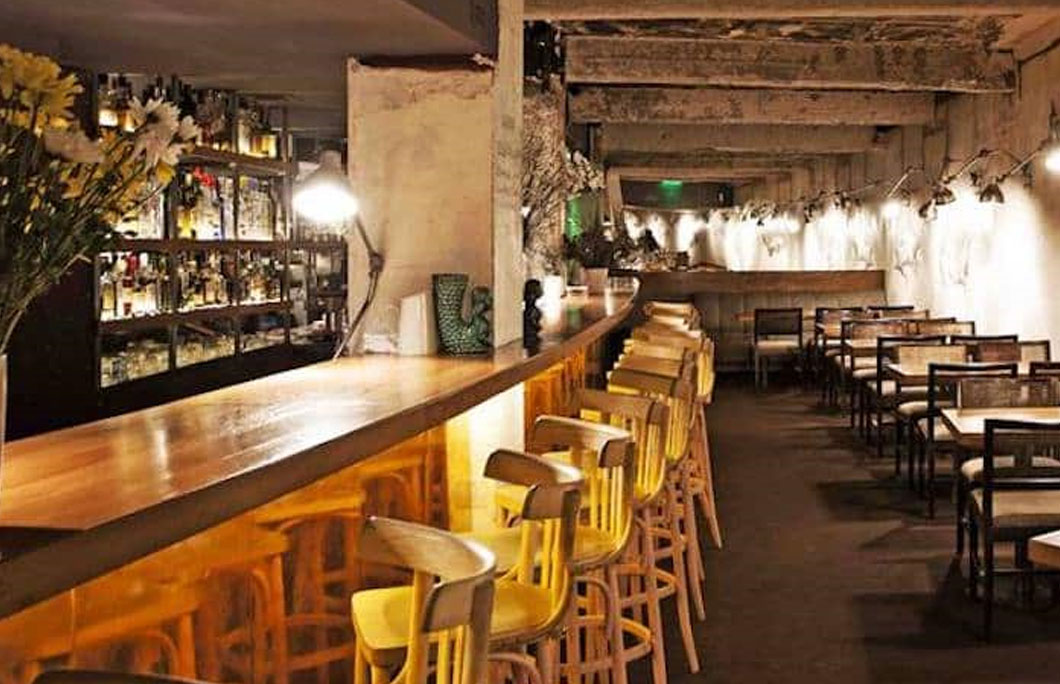 1st. Floreria Atlantico – Buenos Aires, Argentina
The Best Bar in South America 2019? Experts from around the world gave the title to Florerira Atlantico in Buenos Aires. The bar somehow manages to tell a story in everything it does, from the drinks and decor to the world-class service. The story? A fantastic one about Argentina that you'll have to visit to experience yourself.
---