7 Cabins On Airbnb For A Remote Getaway In Florida
With so much stunning scenery and slick cities like Miami, it's never a bad time for a Florida staycation. The state has lots to do and see, as well as some world-class restaurants. If you want to really get away from it all though, these beautiful remote cabins in Florida are ideal. With amazing scenery to explore, a nature break in the state is a must-do.
These locations are all cosy Airbnbs which are ideal for large groups, families or a couple's getaway. The best part is that once you divide the cost of the house between a group, it works out as a super affordable alternative to hotels and resorts.
All you have to do now is round up some friends and get ready to enjoy the ultimate Florida staycation in one of these beautiful cabin Airbnbs…
Cabins On Airbnb For A Remote Getaway In Florida, How do these rankings work?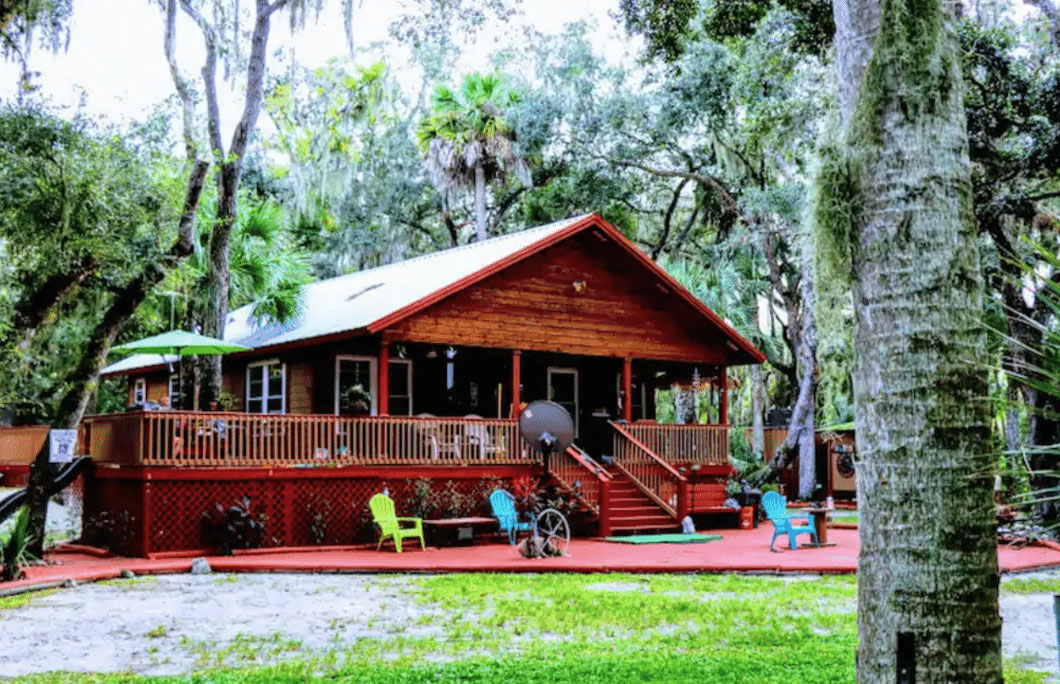 1. Nature Lover's Retreat- Okeechobee
This property is a nature lovers dream, situated on a 7 acre private family estate surrounded by  untouched land and hidden deep in the wilderness of the Florida Prairie. Enjoy staying in touch with nature under a canopy of more than 3,500 live Oak trees and so much more.
The estate offers plenty of on-site experiences for kids of all ages including: archery/shooting ranges, scenic trails (for hiking, ATV, horses, bikes, etc.), a pond for swimming or fishing, playground, forts and towers, and even a farm animal petting area.
This property is ideal for a group of family and friends, enjoy some wholesome evenings sitting by the campfire and cooking up a meal together.
This cabin can sleep up to 10 guest and the nightly rate is $540.
---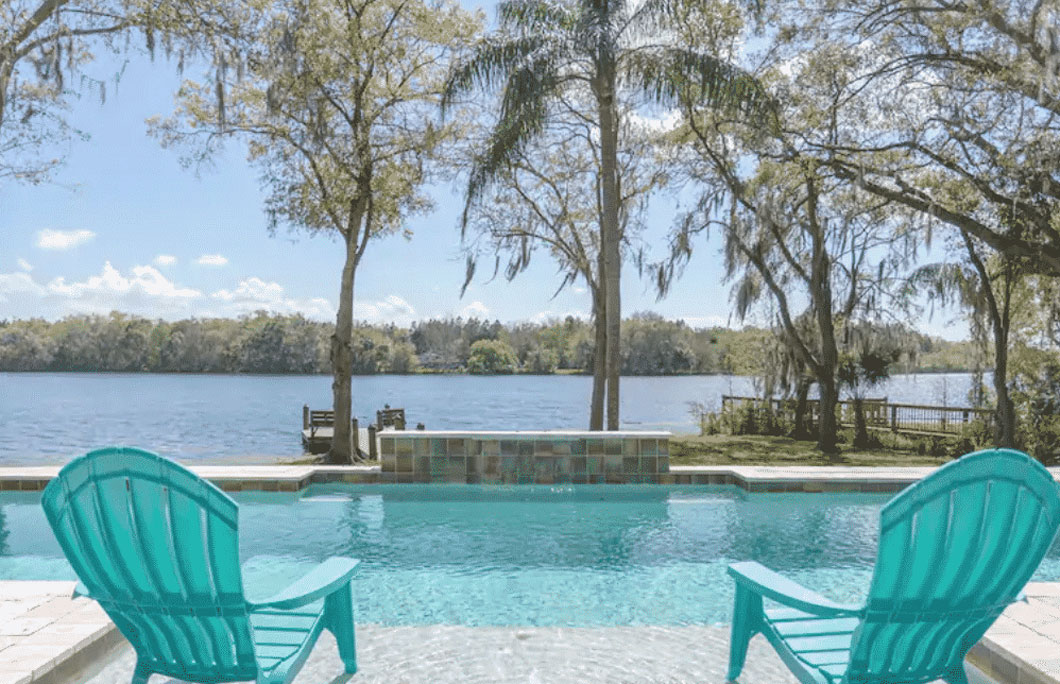 2. Waterfront Cabin- Tampa
Located right on the riverfront, enjoy stunning views from the private, solar-heated saltwater pool. This year-round sunny riverfront property is nestled on the banks of the Hillsborough River.
The outdoor space includes a saltwater pool, grill, variety of seating options, and a fishing dock complete with complimentary fishing rods and tandem kayak to get the full riverfront experience! This quiet and peaceful home is only 15 minutes to downtown Tampa.
This 3-bedroom, 2-bath open-concept home offers a fully-equipped "foodie" kitchen and large private gathering space. Perfect for a small group of family or friends. This property sleeps up to 8 guests and the nightly rate is $537.
---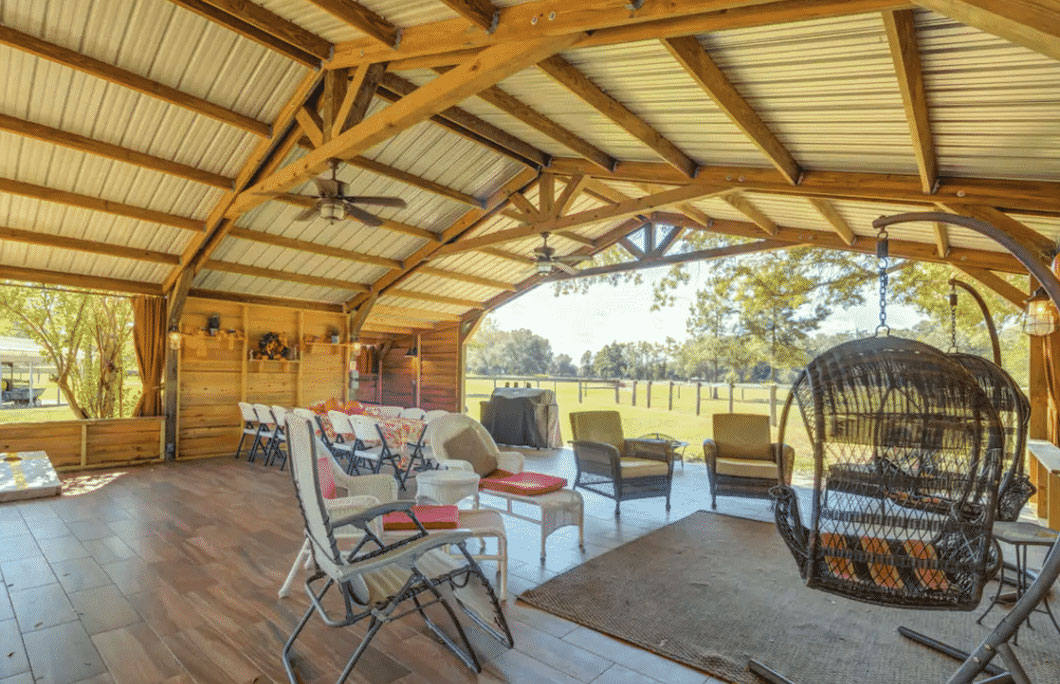 3. Rainbow River- Williston
This lodge is ideal for a large group of friends or family, situated on 10 private acres this is perfect country style escape. The grounds provide ample entertainment from horse shoes, badminton, corn hole,  frisbee and plenty of room to bring your football.
Guest have access to the covered pavilion with charcoal BBQ, bon fires, lots of outdoor seating; couples swings & tree swings. During the day you can walk around the area to see horses, clydesdales, cows and nature.
This huge cabin can sleep 16+ guests upon request (over 18 guests visiting will be charged an additional fee), the nightly rate for this stunning home is $299.
---
4. Canalfront Log Cabin- Homosassa
Nestled along the shores of Mason Creek, this hidden gem boasts a prime waterfront location. Spend your days relaxing in the backyard or fishing off the dock, and in the evenings soak up in the hot tub, cosy up to fire pit or lie in the hammock!
This is truly unique location ideal for a small family or group of friends.
The interior of this house boats cathedral like ceiling with rustic log walls, given it the a true cabin feel. This cabin has 3 spacious bedrooms, all 3 rooms are tastefully decorated with eclectic wall art and charming furnishings. The master bedroom boasts a queen-sized bed and private en-suite bathroom with a walk-in shower.
This cabin can sleep up to 6 guests and will set you back $266 per night.
---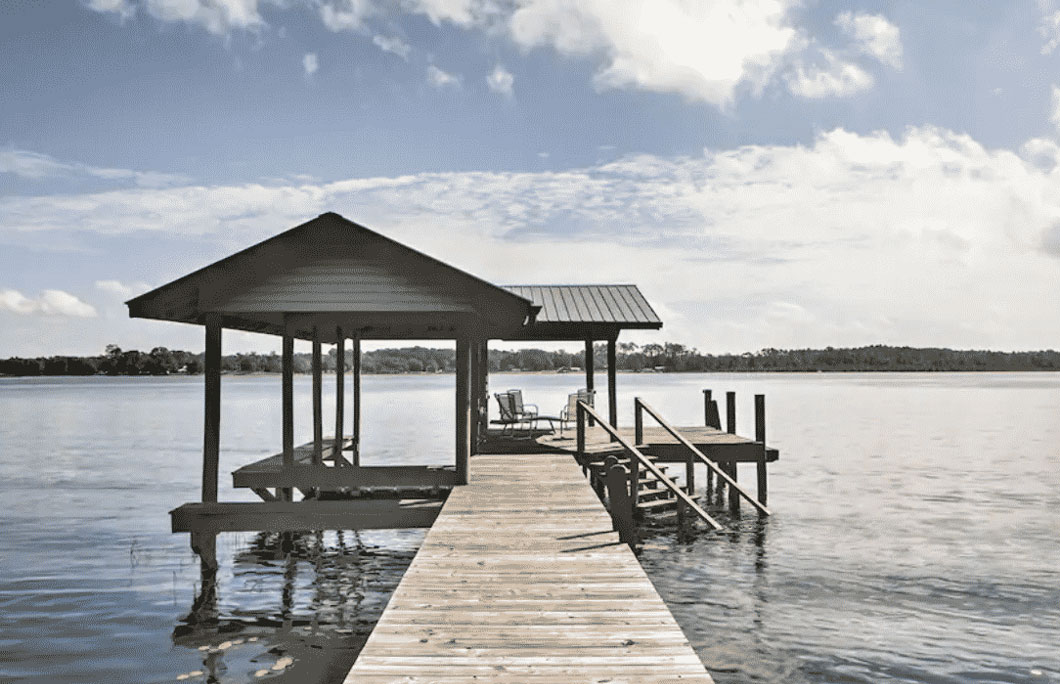 5. Waterfront Park Home- Pomona
This waterfront property is the perfect spot for fishing, boating and other water activities, situated right on Lake Broward. When you're not taking advantage of the private beach or boat launch, the sandy beaches of St. Augustine and the pristine greens of World Golf Village are only 40 minutes away!
This rustic log cabin boasts 1,500 square feet of lakefront living space with breathtaking views to spectacular sunrises. The nightly price for his lakefront cabin is $257 and can comfortably sleep up to 10 guests.
---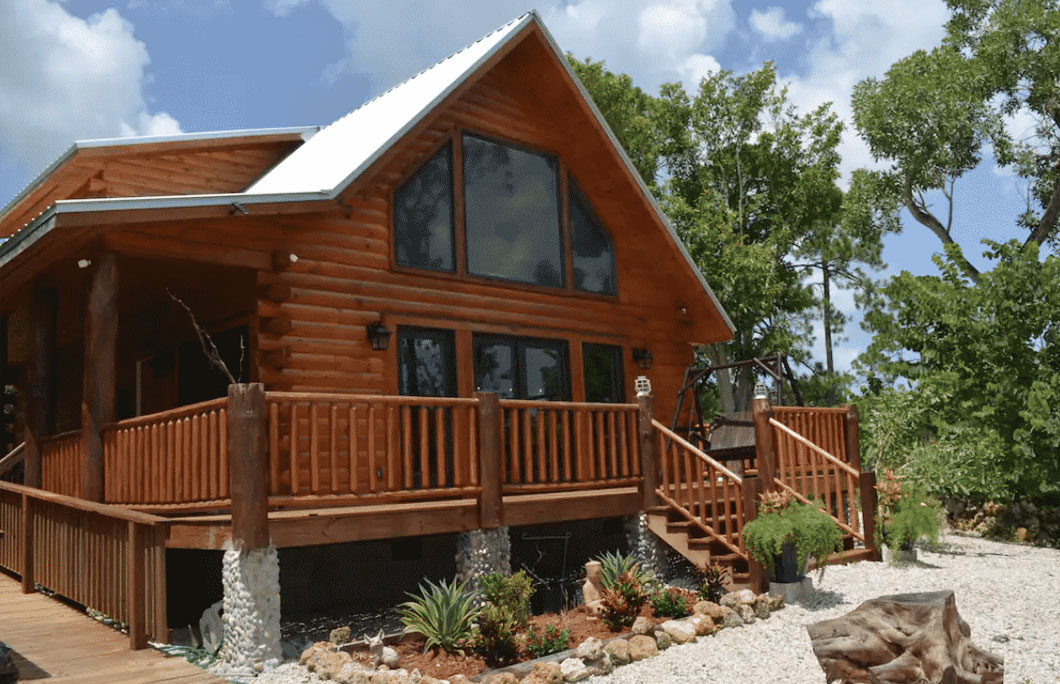 6. Country Charm Log Cabin- Clewiston
Located in a very quiet neighborhood surrounded by greenery. This home has everything you need for cooking and grilling, with an amazing fire pit perfect for cooking up a delicious meal. This pet friendly cabin is ideal for those that are adventurous and love the outdoors.
If you enjoy yoga, this location is peaceful and relaxing. The hosts provide mats, blocks, and Handmade Traditional Mexican Yoga Blankets. The cabin sleeps up to 6 guest and will cost you $200 per night.
---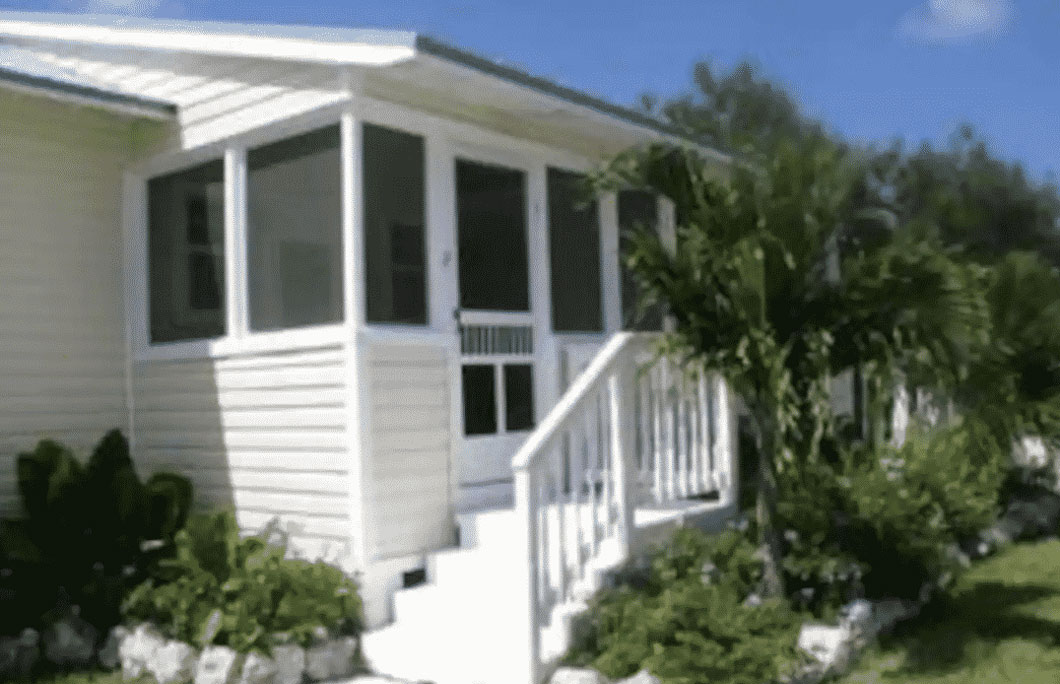 7. Florida Keys Cottage- Cudjoe Key
The ideal vacation spot for a small family near Key West in the Florida Keys! Stay in this charming two-bedroom 'Conch Cottage' on a one- acre oceanfront property, surrounded by lush tropical gardens and features an oceanfront swimming pool, a boat launch and dock!
The is plenty of dock space, a boat launch, and on-site trailer parking. You can fish right by the dock and catch your dinner then grill it up for a spectacular feast right by the pool! This property sleeps up to 5 guests and the nightly rate is $169.
Planning on spending some time in the state? You should check out the best road trips in Florida here.
---