The 50 Best Tattoo Parlours in America
While tattoos have always been popular, they haven't always been mainstream. Now, people from all walks of life are inking their bodies; whether it's a personal tribute or an American traditional tattoo. So what better way to pay homage to tattoo parlours across the country than with this round-up of the 50 best tattoo parlours in America?
With thousands of tattoo parlours across the US of A, we've compiled the best of the best, with the must-visit store in each state. With a variety of styles, there's something here for all tattoo lovers.
Just be warned, some of these pieces might just tempt you to travel far and wide for your very own American traditional tattoo! Here's your dose of ink-spiration…
The Best Tattoo Parlours in The US, How do these rankings work?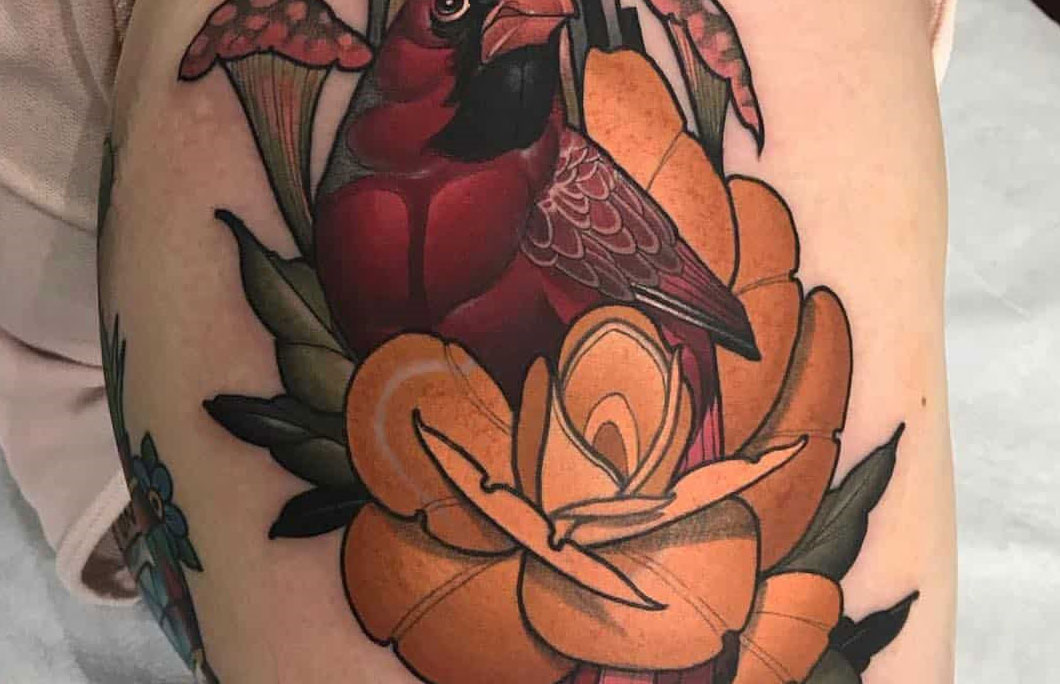 1: Allegory – Florence, Alabama
Allegory Tattoo is Alabama's "best kept secret", from husband and wife team Ulyss Blair and Eva Jean. It's mostly an appointment-based shop but they do take walks-ins if they have space.
---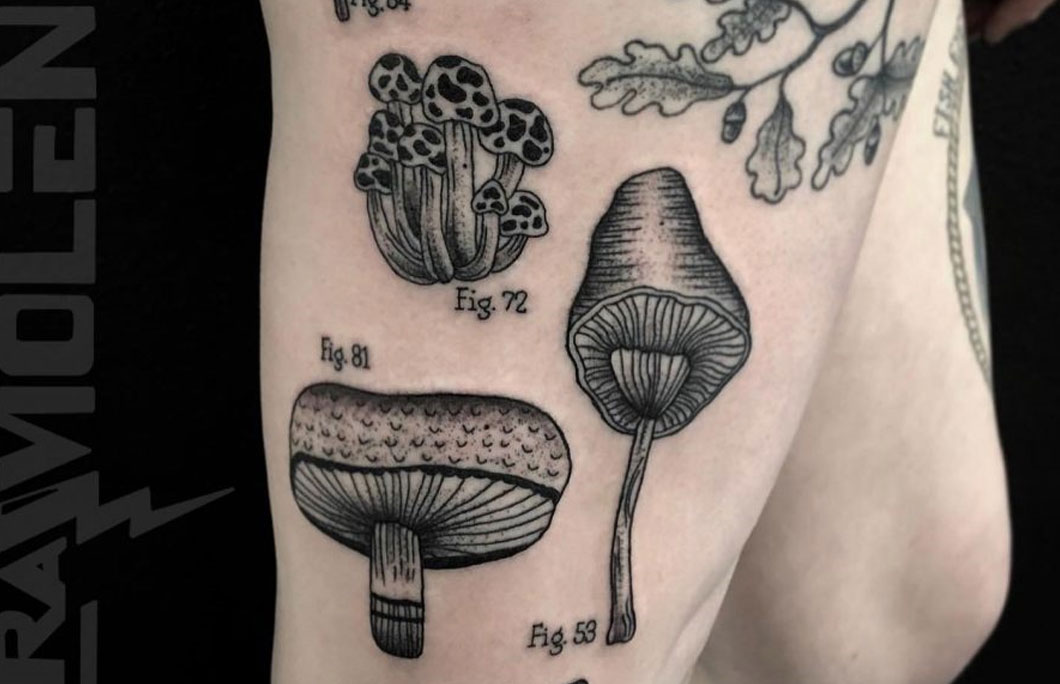 2: Ultra Violence – Anchorage, Alaska
Who knew that Alaska is home to one of the best tattoo parlours in America? At Ultra Violence, the tattoo artists have a variety of styles that range from black ink work to detailed dots.
---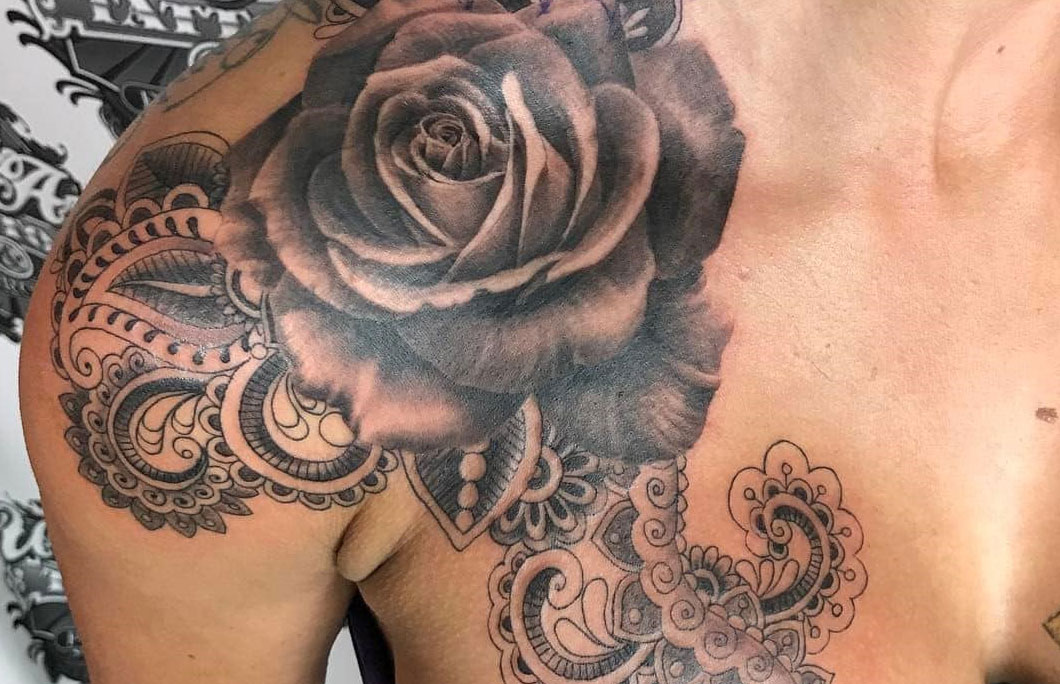 3: Urban Art Tattoo – Phoenix, Arizona
Urban Art Tattoo's artist styles range from Bold Traditional, to new school Graffiti. With 14 artists at this friendly parlour, you can choose the artist you're comfortable with for an original, one-of-a-kind piece.
---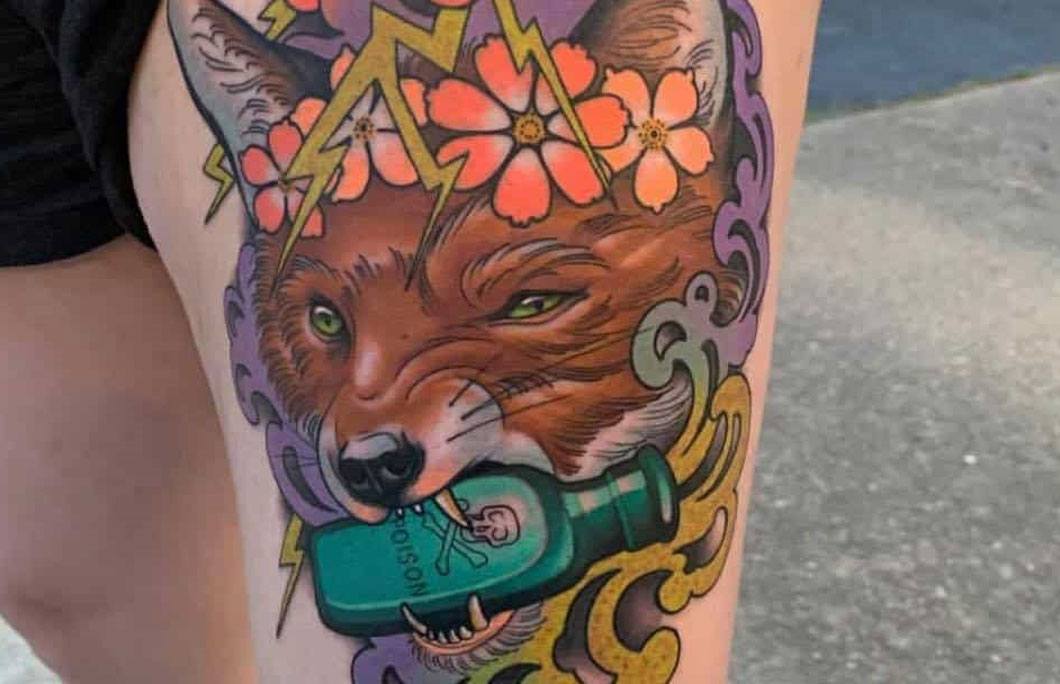 4: Black Cobra – Little Rock, Arkansas
Looking for colour or black and grey, traditional or new school, cartoons or photo-realism, cover-ups or reworks? You'll be well looked after at this high quality studio.
You'll have a beautifully unique tattoo, full of colour and creativity.
---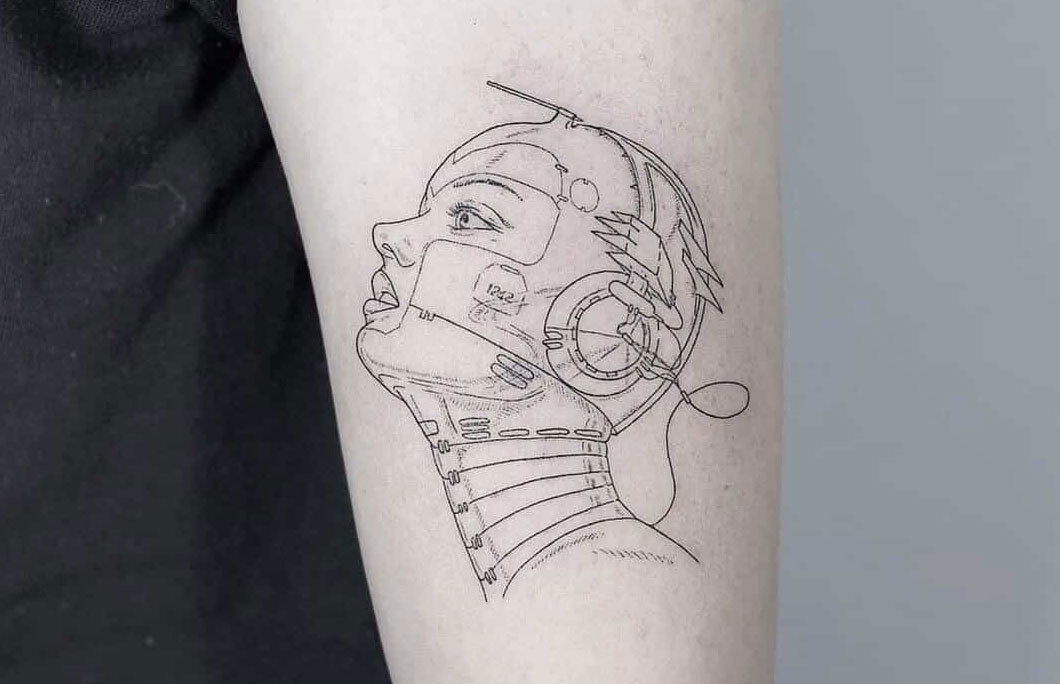 5: Black and Blue – San Francisco, California
Black and Blue is a female-owned, gender-inclusive tattoo studio that's been inking people from far and wide since 1995. There's 10 artists and they accept walk-ins, so stop by to check out the portfolio. You'll be craving one of these pieces.
---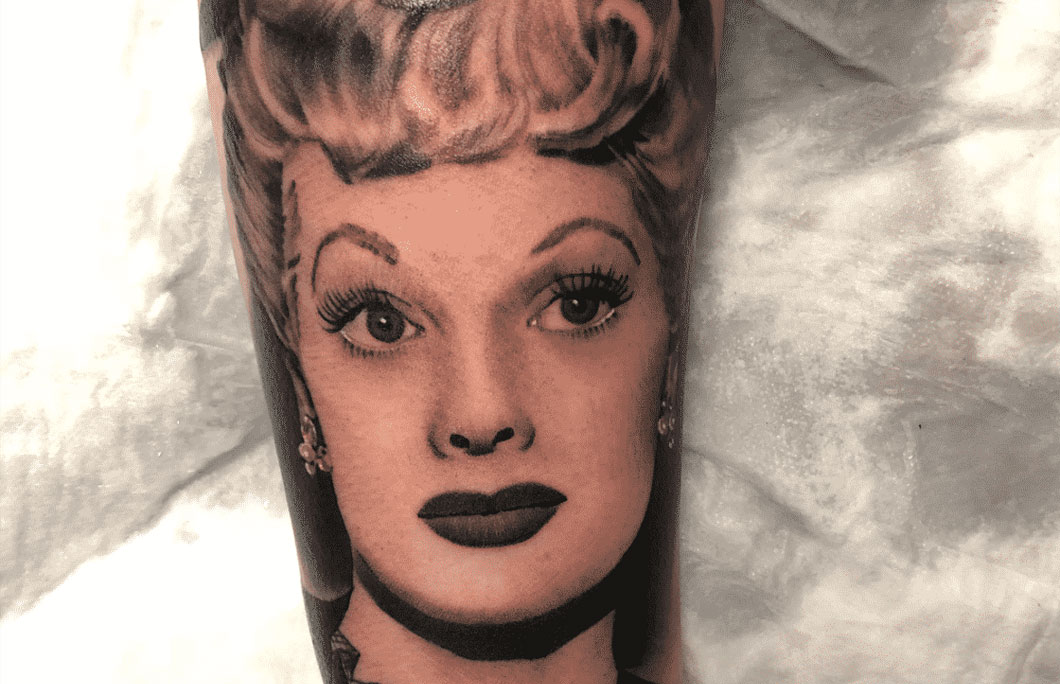 6: Pens & Needles Custom Tattoo Company – Colorado Springs, Colorado
Pens & Needles Custom Tattoo Company is a superb studio with the best artists in the state, hands down. Owner Kristina 'Kris' Wright works hard to make this a collaborative space. It's welcoming and always professional.
---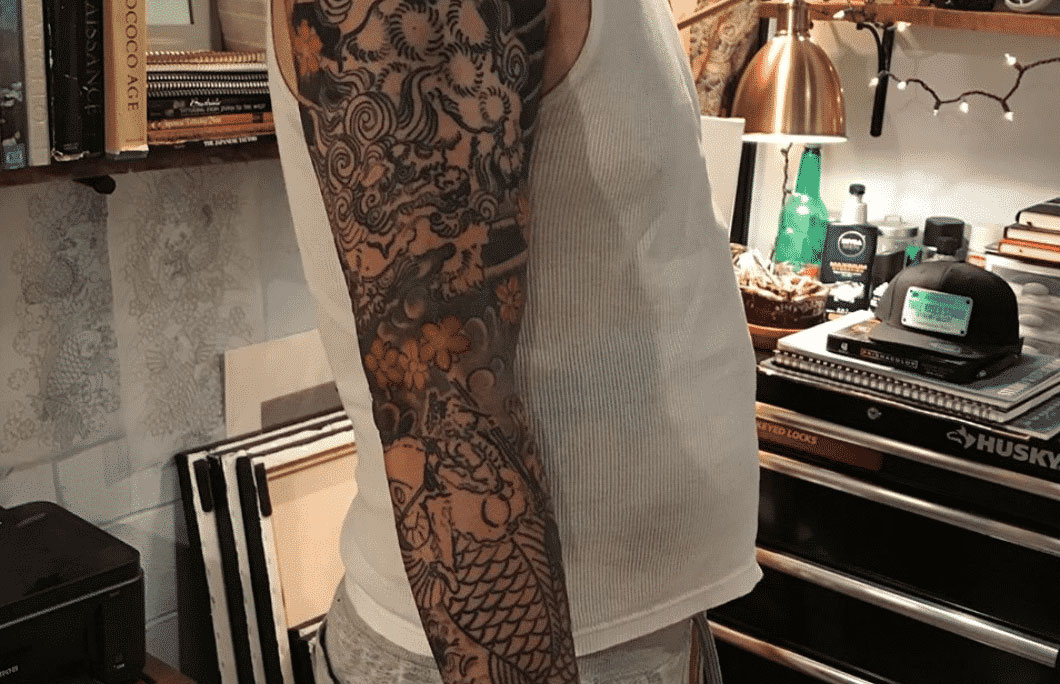 7: Three Roses Studio– Fairfield, Connecticut
Three Roses Studio specialises in traditional Irezumi Japanese tattoos. The pieces here are beautiful, with mythical beasts, flowers and leafs all showcased. The space is also an art gallery, proving that body ink is art.
---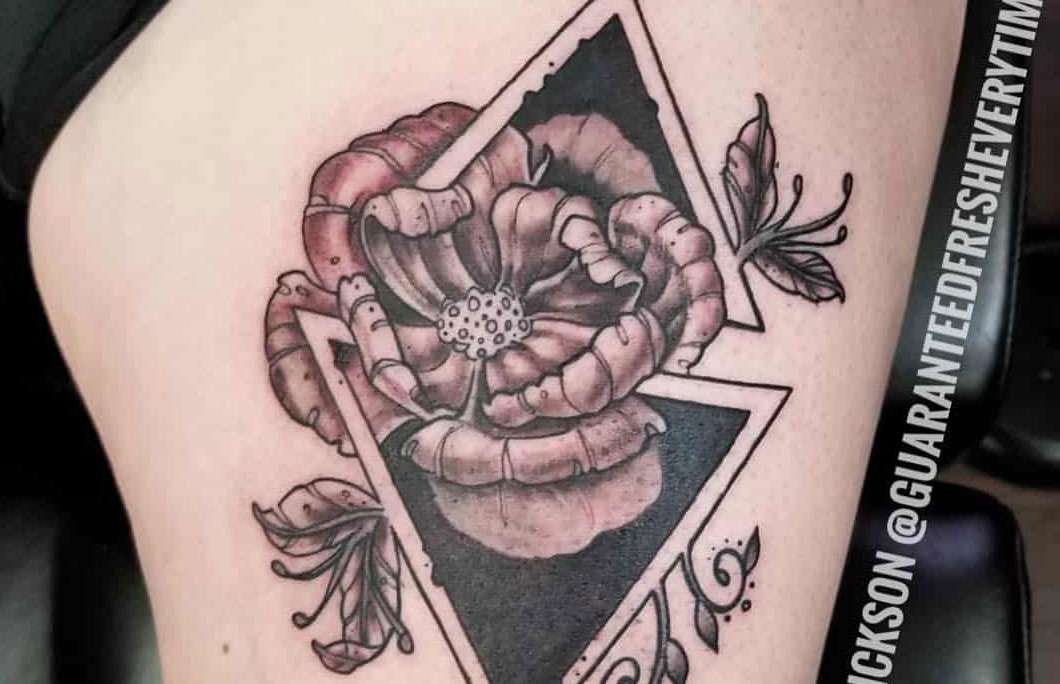 8: Poppycock Tattoo – Wilmington, Delaware
Between all the artists at Poppycock Tattoo, they have over 45 years of experience in the tattoo industry. So you know you're in safe hands here. There's a wide range of styles to choose from, with artists such as Eric Hendrickson's unique pieces.
---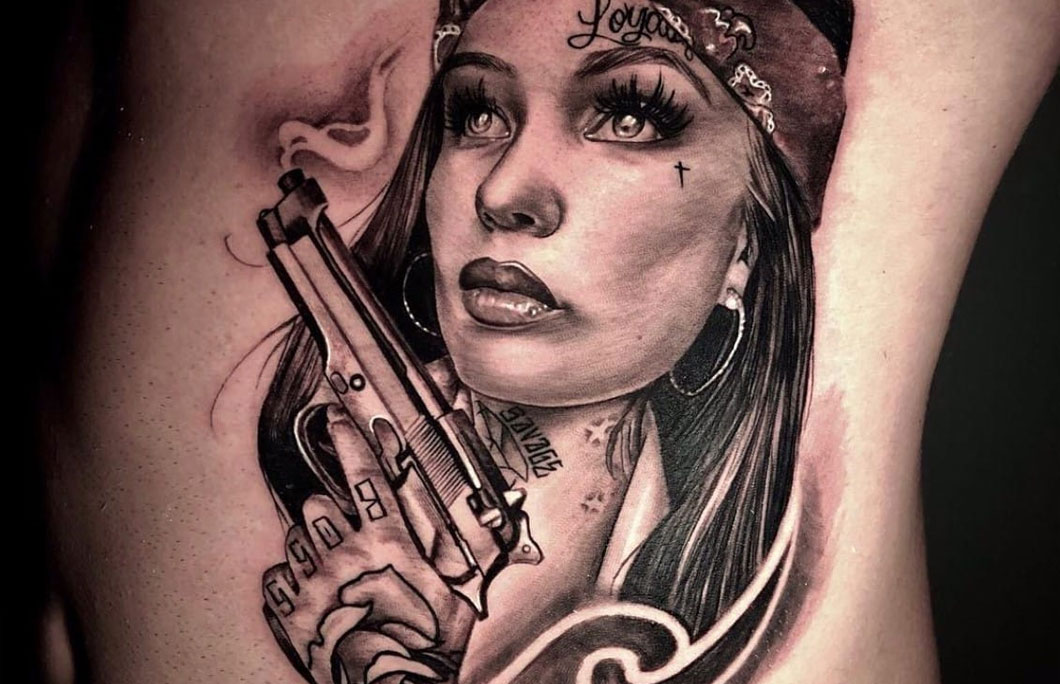 9: Till The End Tattoo – Miami, Florida
This iconic tattoo studio is co-owned by Katherine "Tatu Baby" Flores from Spike TV's Ink Master. Her work is high in demand with a waiting list, but if you can't get an appointment with her don't worry. The other artists here are all spectacular.
---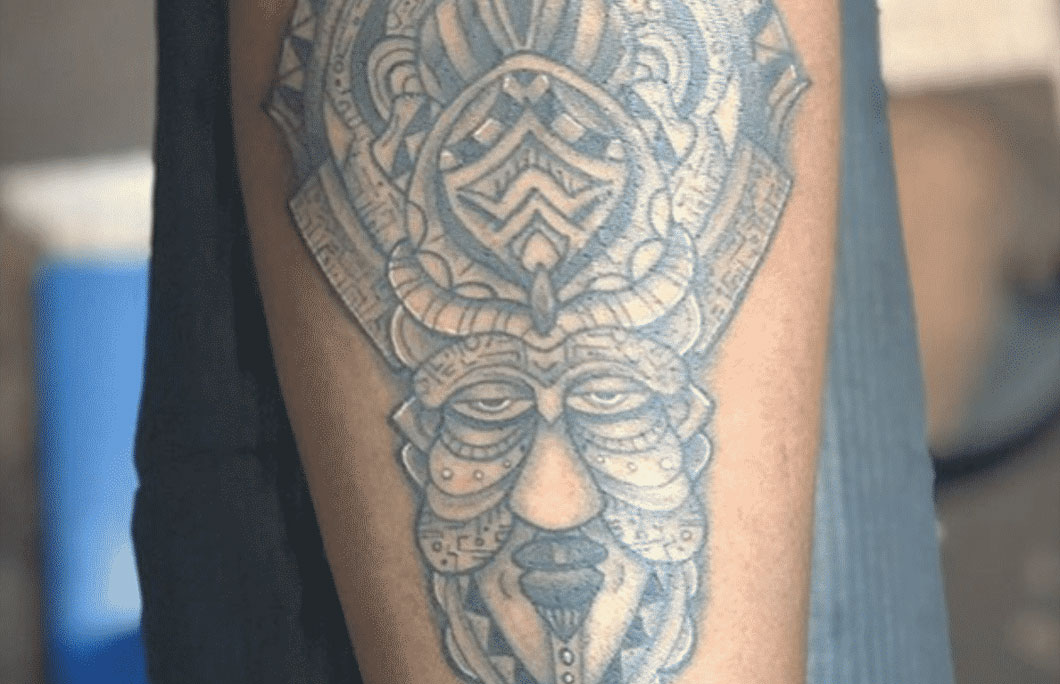 10: City of Ink – Atlanta, Georgia
This custom tattoo parlour and art gallery is a top spot to go for clean line work, bold colour and realistic shading styles. Co-founded by Miya Bailey, one of the stars of the documentary Color Outside the Lines, it's upping the tattoo game for sure.
---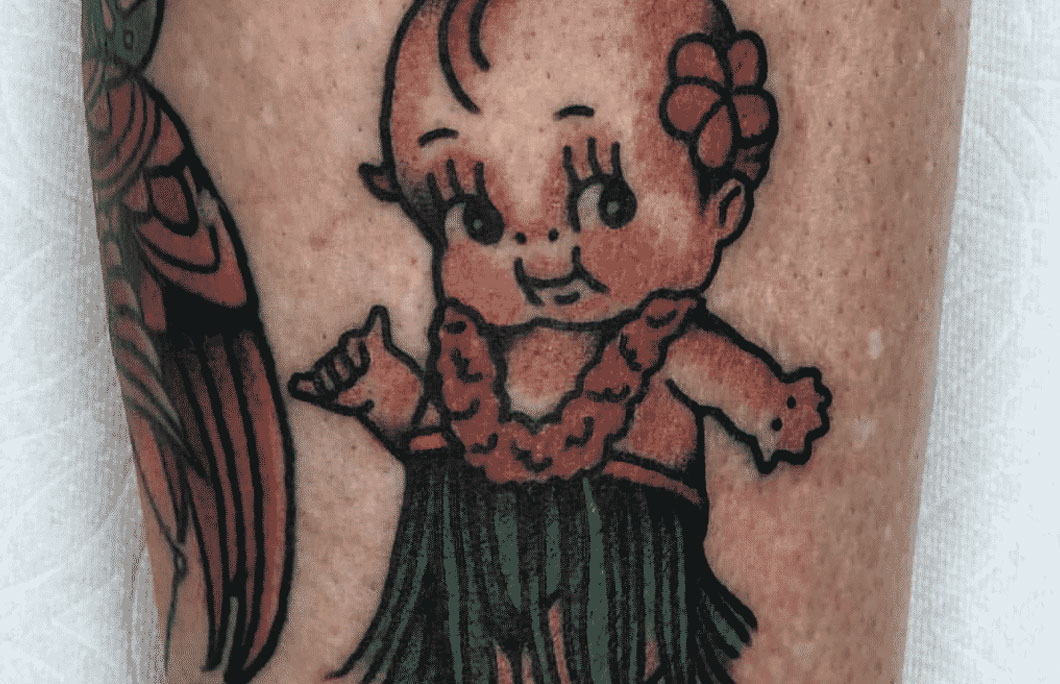 11: Skin Deep Tattoo Waikiki – Honolulu, Hawaii
The oldest tattoo studio in Oahu is still going strong since 1979, thanks to its dedicated and skilled artists who are experts in colourful designs and custom artwork. The team of artists here also specialise in realism and black and grey linework.
---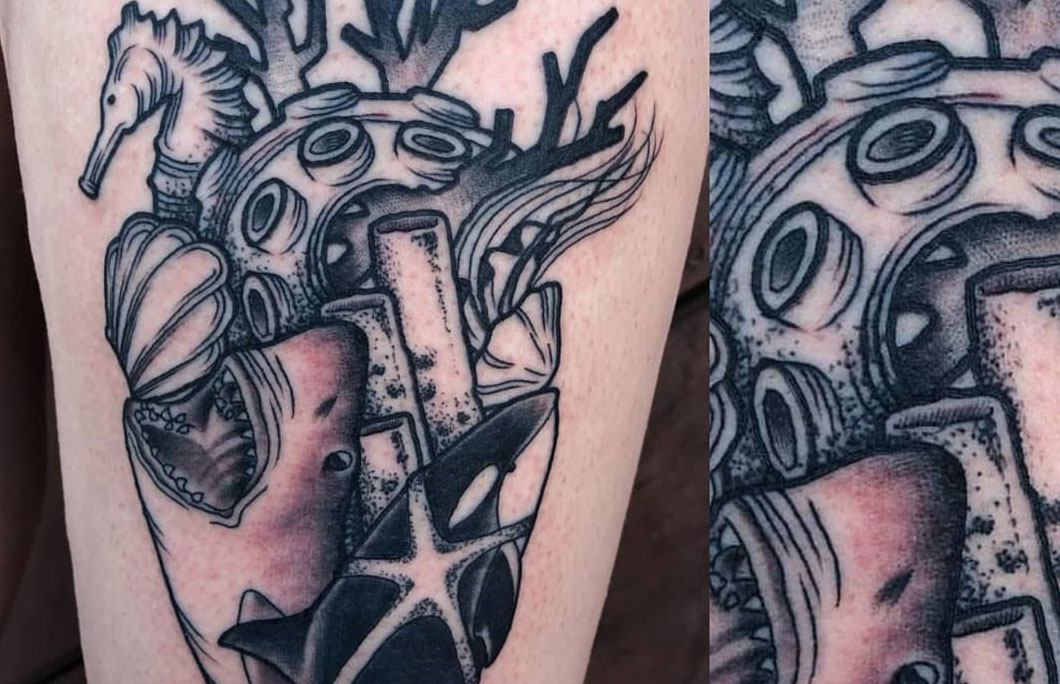 12: Integrity Body Arts – Pocatello, Idaho
Integrity Body Arts is Southeast Idaho's best tattoo studio, with friendly staff who will put even ink virgins at ease. Not sure what design to get? Artist Benjamin Bowlin has a gumball machine with 100+ classic, pre-drawn designs! Let fate decide.
---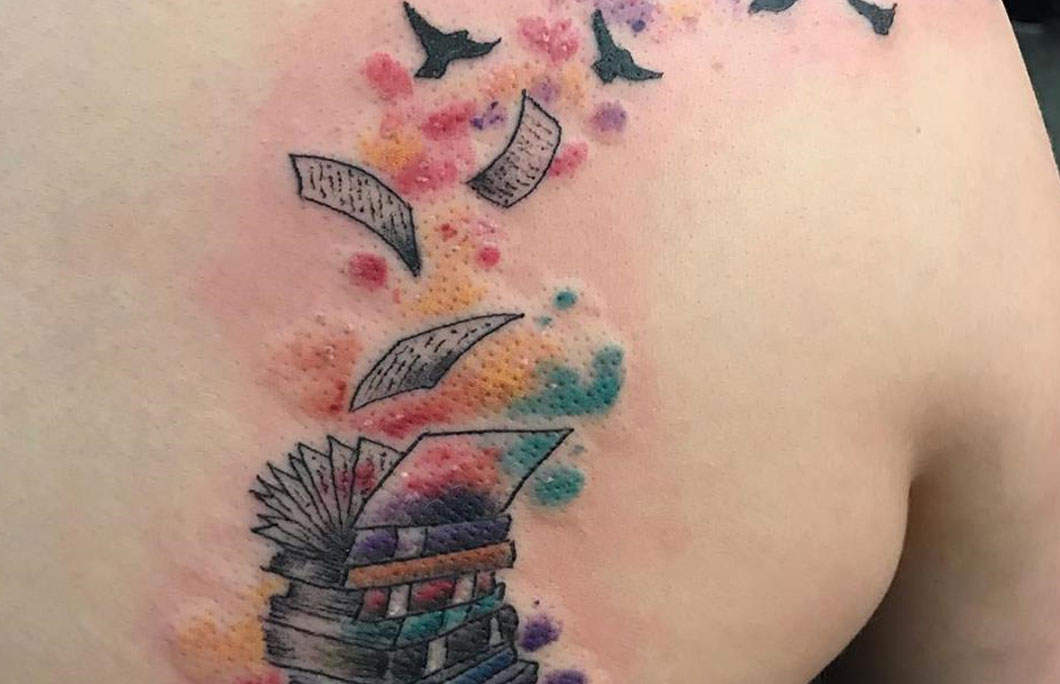 13: Tattoo Factory – Chicago, Illinois
Tattoo Factory is is Chicagoland's oldest continually run tattoo studio and is one of the best tattoo parlours in America. From portrait to watercolour or wildlife, the artists here are fantastic.
They also have the 'Drink N' Ink' right next door. Your friends can grab a drink while watching you get tattooed on one screen, and a sports game on the other.
---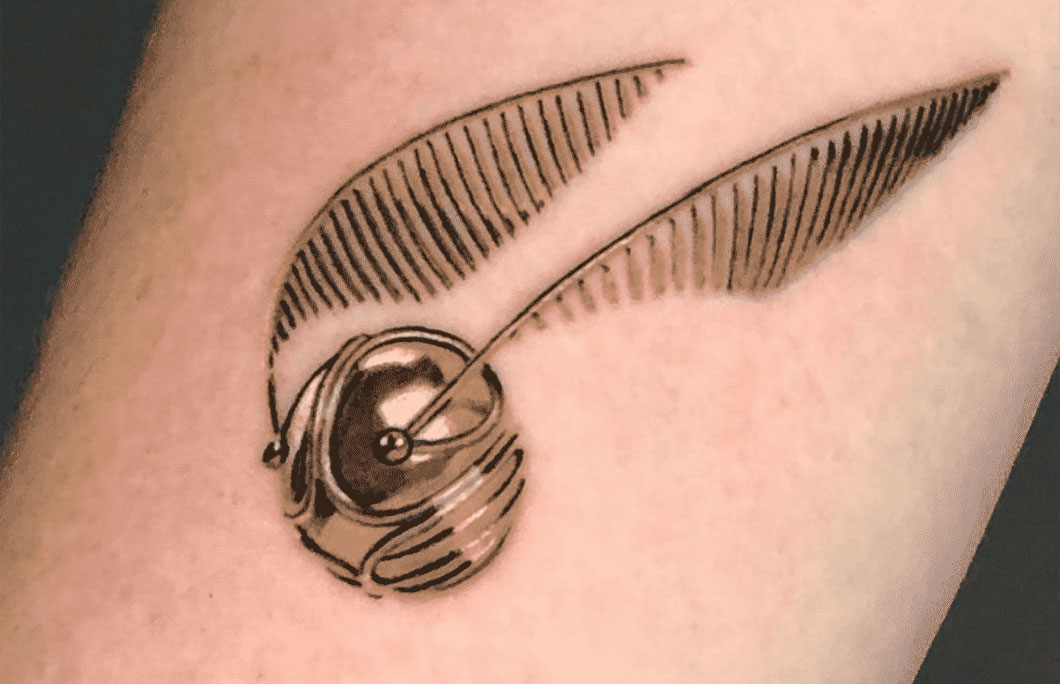 14: Firefly Tattoo Collective – Indianapolis, Indiana
Firefly Tattoo Collective is an appointment-only studio, where the studio is owned by the artists that work there. It's clear to see here how Indy has such a great fine art tattoo rep. Choose from pieces by Gerrit Verplank, a Fine Art graduate from Herron School of Art and Design.
---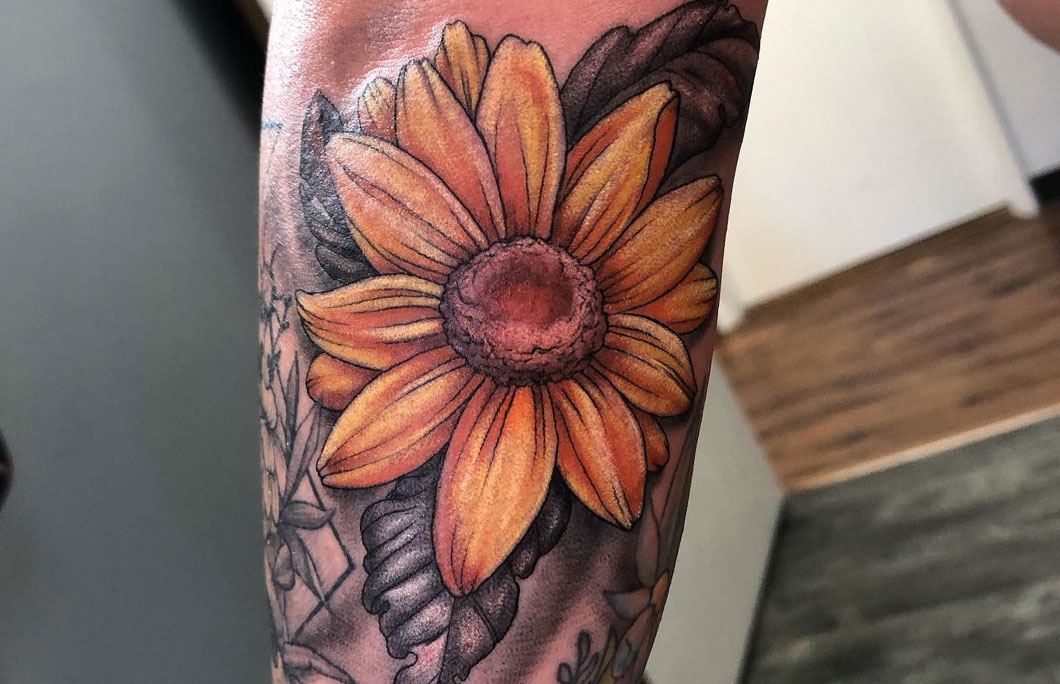 15: Skin Kitchen Tattoo – Des Moines, Iowa
SKT was founded in 1996 and has featured many nationally recognised and award-winning artists since then, making it a pioneering space.
Resident artist Jack does freehand photorealistic black and grey styles, while Westley is an expert in colour and new school,
---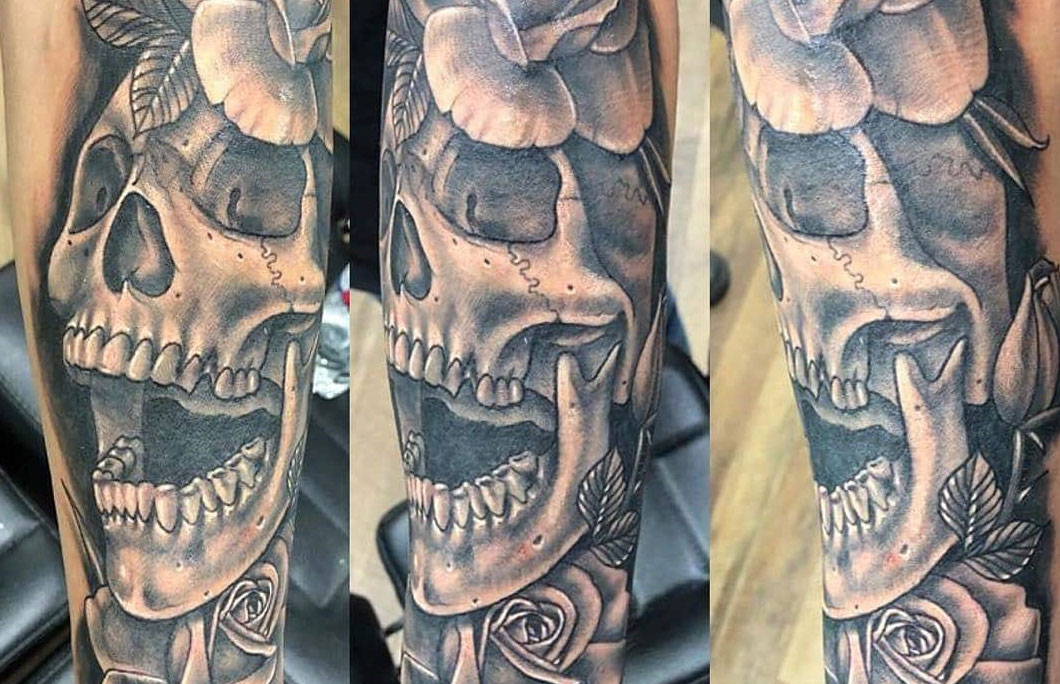 16: Addictions in Ink – Wichita, Kansas
This Kansas favourite is a friendly studio with artists who specialise in all styles; colour, black and grey, tribal, fine line, traditional, old school, new school, realism and portraits. The entire crew here are true experts.
---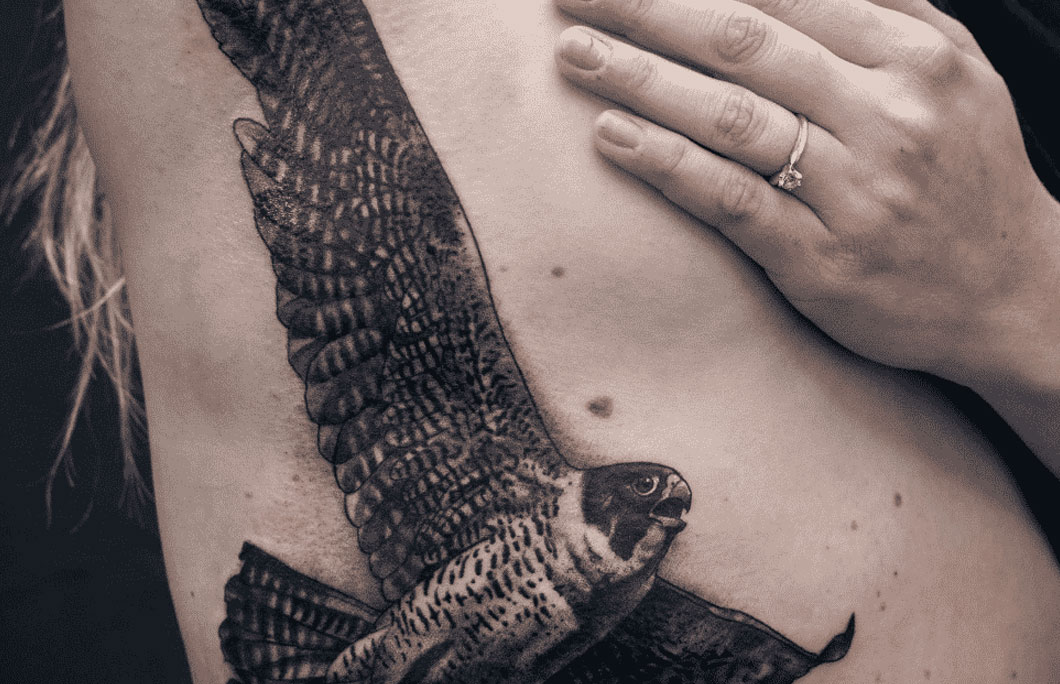 17: Asylum Tattoo – Latonia, Kentucky
You'll be impressed with the level of talent at this local studio, with photorealism styles among others. The artists here all have a unique style that really stands out, such as Martin Hatton's piece below.
As you can see, the skill here is staggering.
---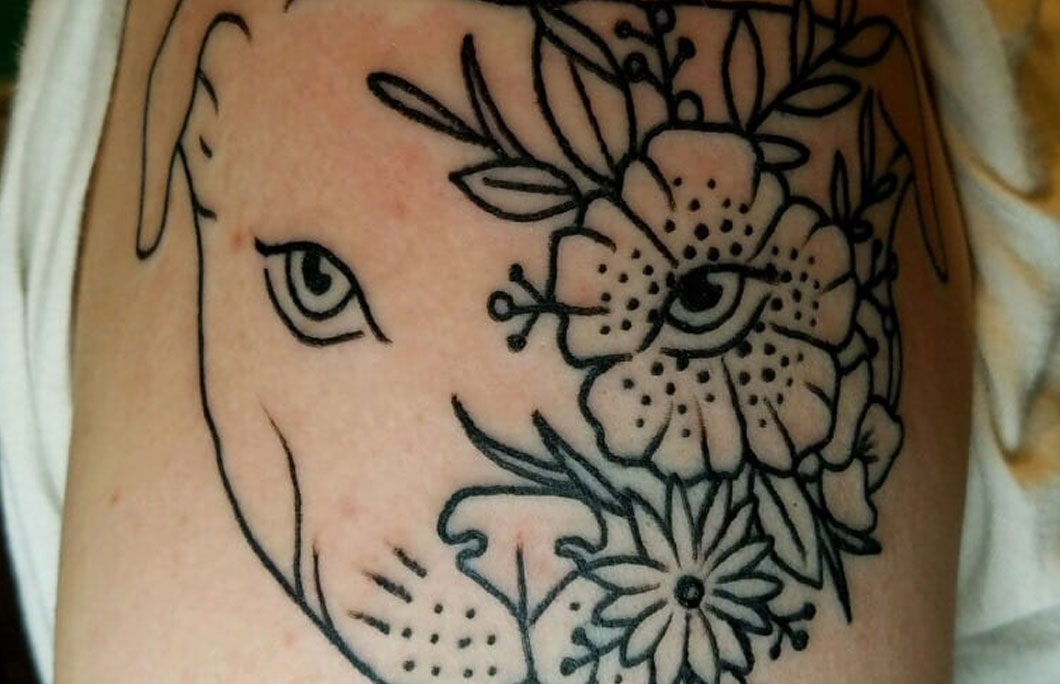 18: Electric Ladyland – New Orleans, Louisiana
This is by far the most popular tattoo shop in New Orleans since opening over 17 years ago. Custom, black, fancy, traditional, they do it all. You'll be back here again and again for one of these bad boys. Regular guest artists make it even more exciting.
---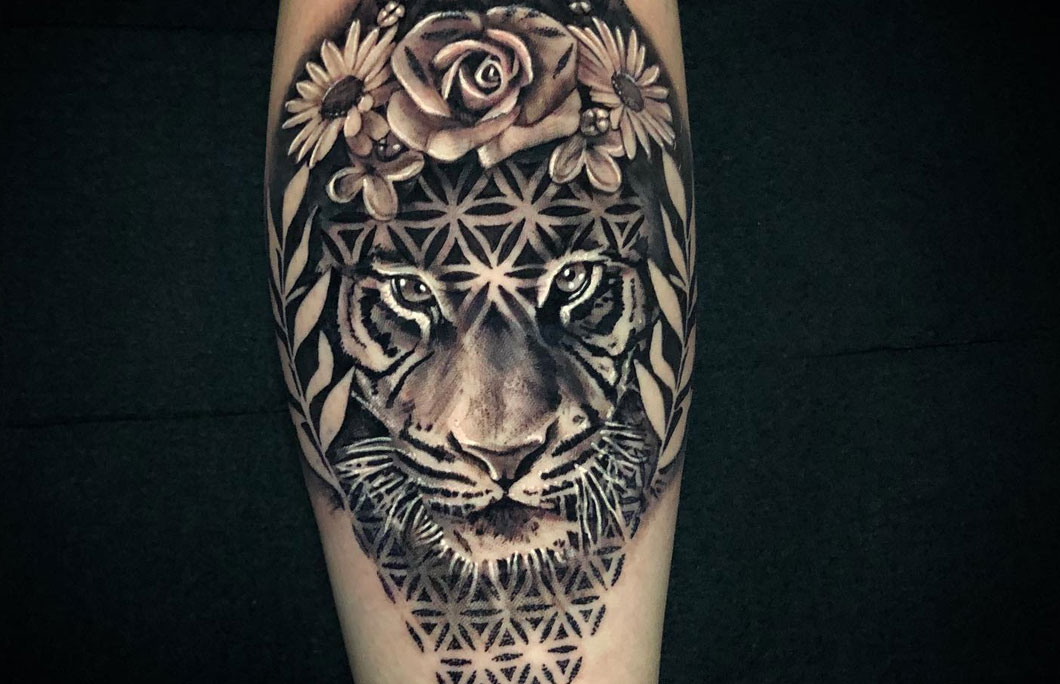 19: North Coast Tattoo Company – Scarborough, Maine
Come here for high quality tattoos in a welcoming atmosphere, with one-of-a-kind designs that you'll love for life. There's a solid team of four resident artists, each with their own style. From Intricate Fine Line Art and Vintage Illustrations to Neo-Traditional.
---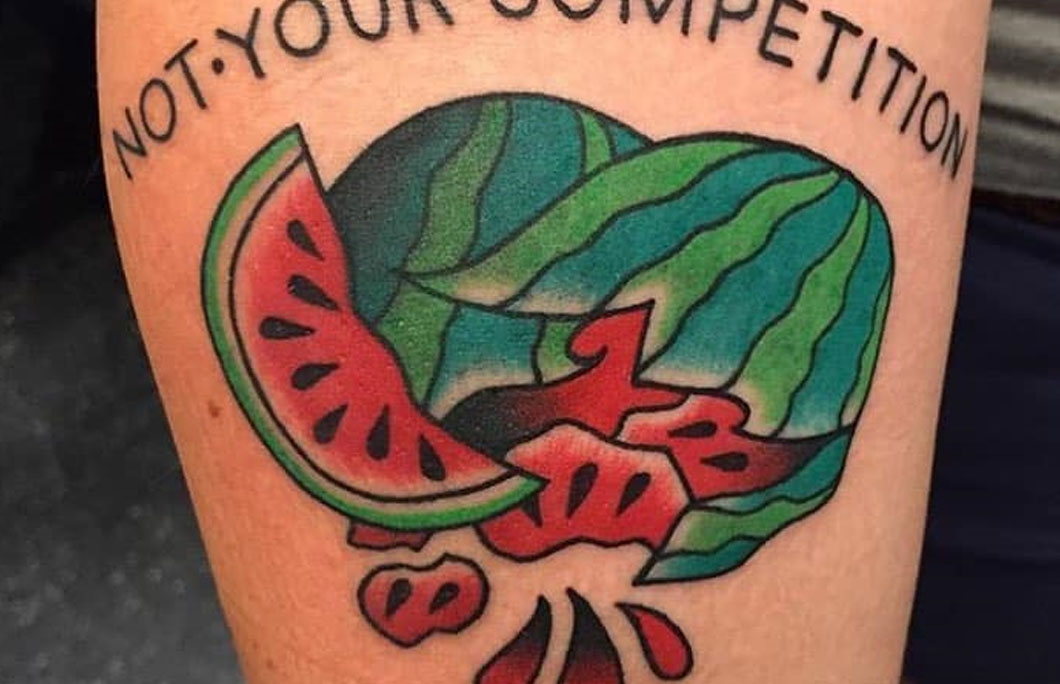 20: Have Fun Be Lucky – Baltimore, Maryland
Have Fun Be Lucky is a fabulous shop with passionate artists who will really pay attention to what vision you have in mind. Plus, all the artists have vegan pigment available upon request, as well as vegan stencils.
---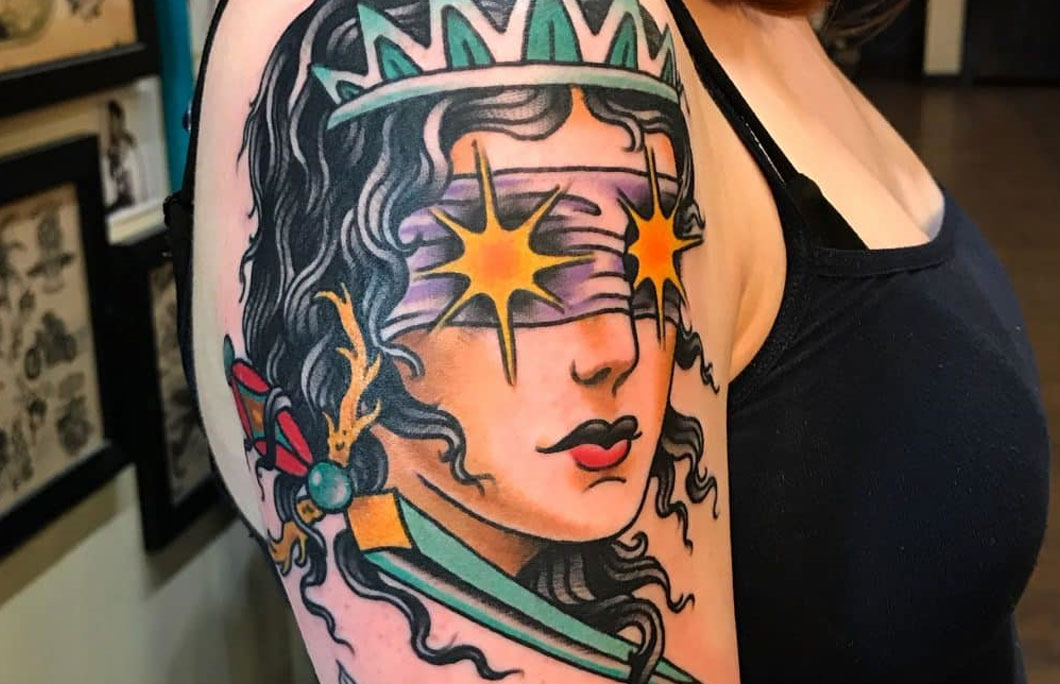 21: Regeneration Tattoo – Boston, Massachusetts
This award-winning tattoo shop has all sorts of styles to choose from, each amazing The artists at Regeneration are independent and keep their own schedules, so be sure to make an appointment with the specific person you had in mind.
---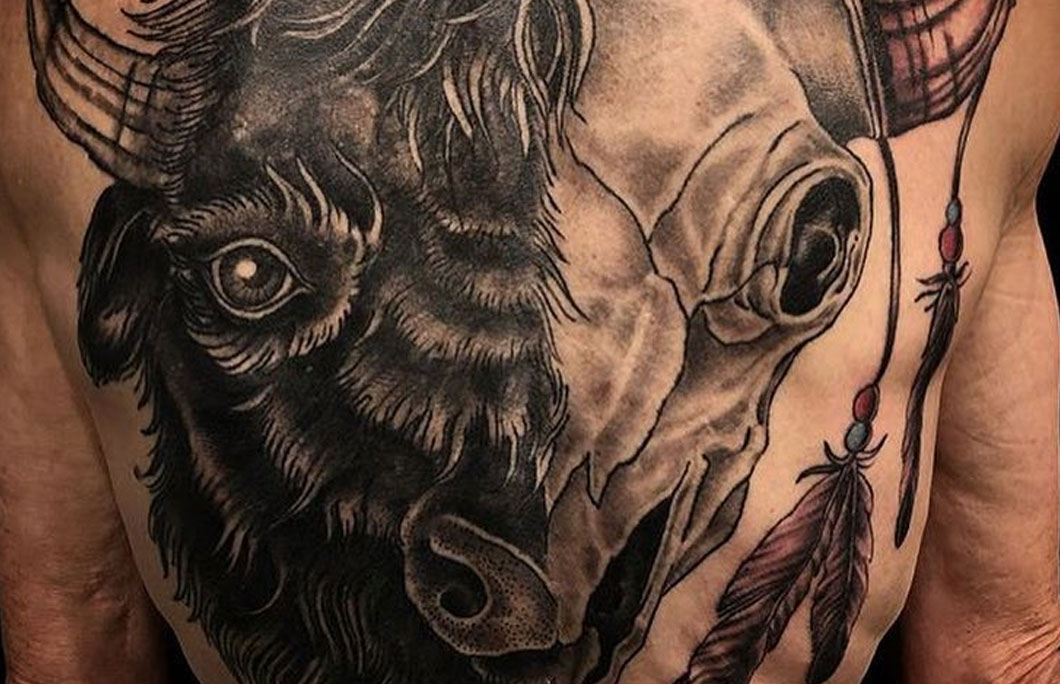 22: Big Top Tattoo – Detroit, Michigan
Since Detroit is one of the most tattooed cities in America, it makes sense that the quality here is high. Big Top Tattoo always take walk-in consultations and also take walk-in tattoos when their schedules allow, but keep in mind to bring print outs of your ideas as there's no computer in store.
---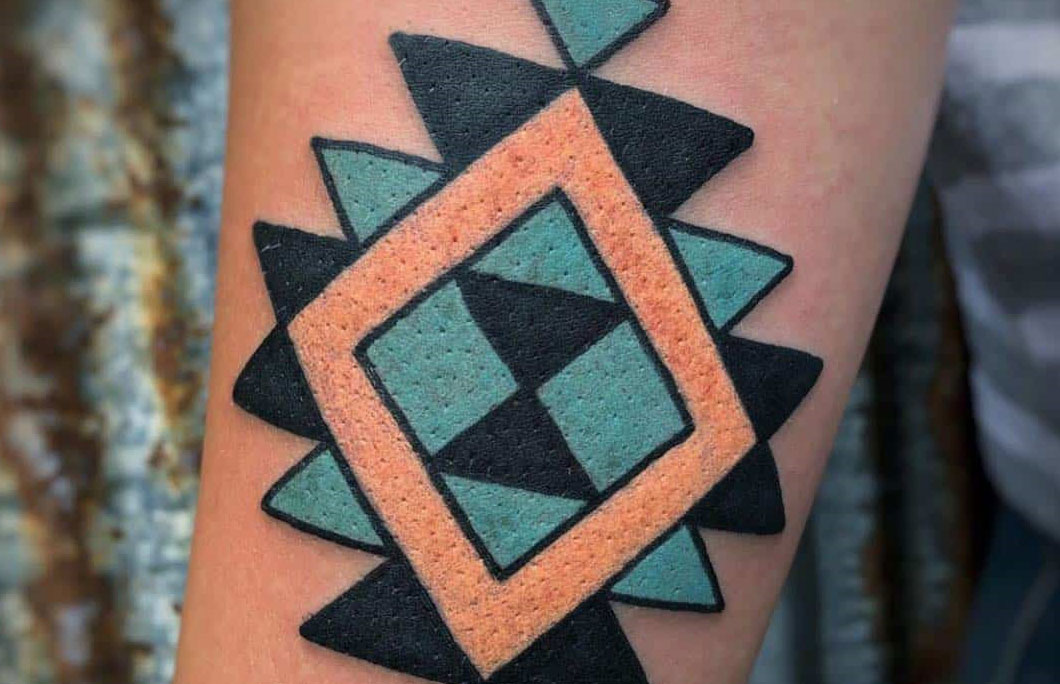 23: Leviticus Tattoo and Body Piercing – Minneapolis, Minnesota
Leviticus is an artist owned, custom tattoo studio located in the Longfellow neighborhood of Minneapolis. Each piece is hand drawn, with nine full time artists and an eclectic schedule of guest artists. They keep Saturdays free for walk-ins!
---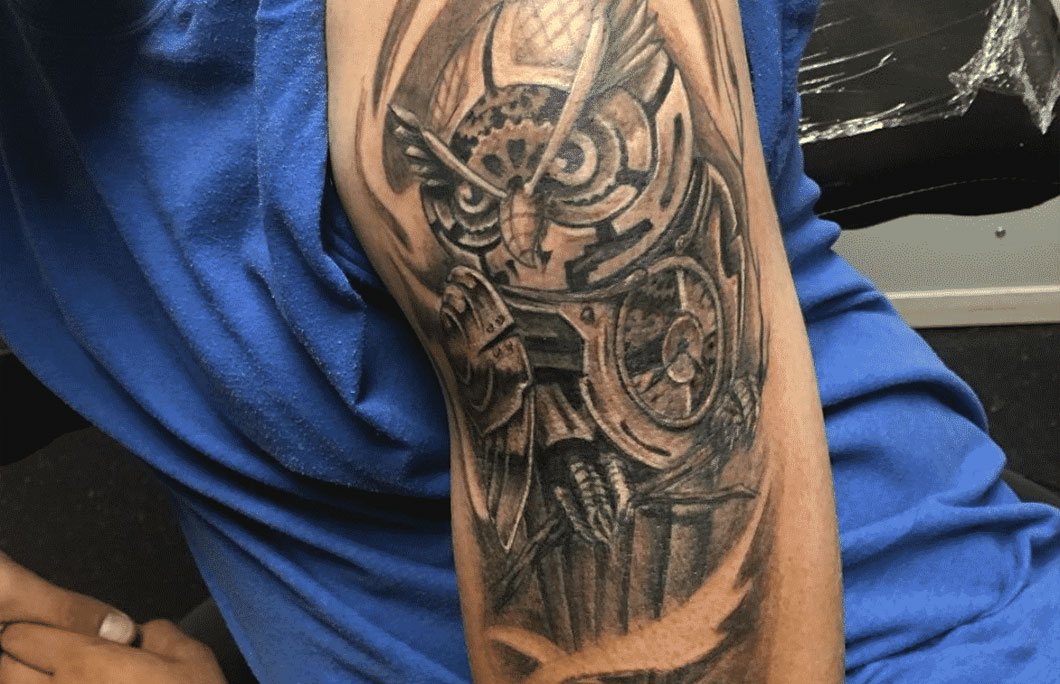 24: Squench's Tattoo & Body Piercing – Jackson, Mississippi
This old school tattoo parlour might look unassuming from the outside, but it's home to amazing skill. You'll soon see why many people will only ever get a tattoo from Squench, the owner.
Many people call this one of the best tattoo parlours in America, and we agree.
---
25: Trader Bob's Tattoo Shop – St. Louis, Missouri
One of the most famous tattoo shops in Missouri, Trader Bob's lives up to its status with a consistently amazing team of artists and professional care. It is one of the longest running shops in America since opening in the 1930s.
They specialise in flash work, with pieces on the walls from artists throughout the decades.
---
26: Bound By Glory Tattoo – Missoula, Montana
Bound by Glory Tattoo specialises in Americana, Japanese and custom tattoos. One of the best tattoo parlours in America, it's clear that the team here take real pride in their work. The vibe in the shop is warm and welcoming, which makes all the difference.
---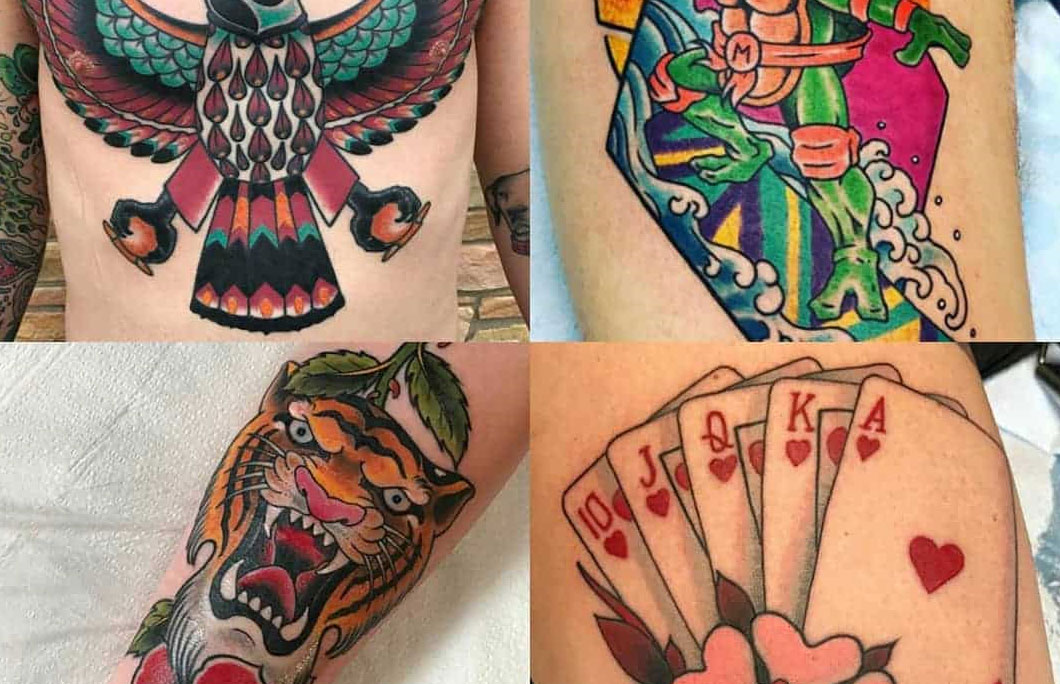 27: Liquid Courage Tattoos – Omaha, Nebraska
This is the first (and to this day, only) all-custom tattoo studio in Omaha, so you'll walk out with a truly special piece of body art. The team are all highly talented, with their own styles. Come here for classic American and Japanese tattoos, or creative and colourful work.
---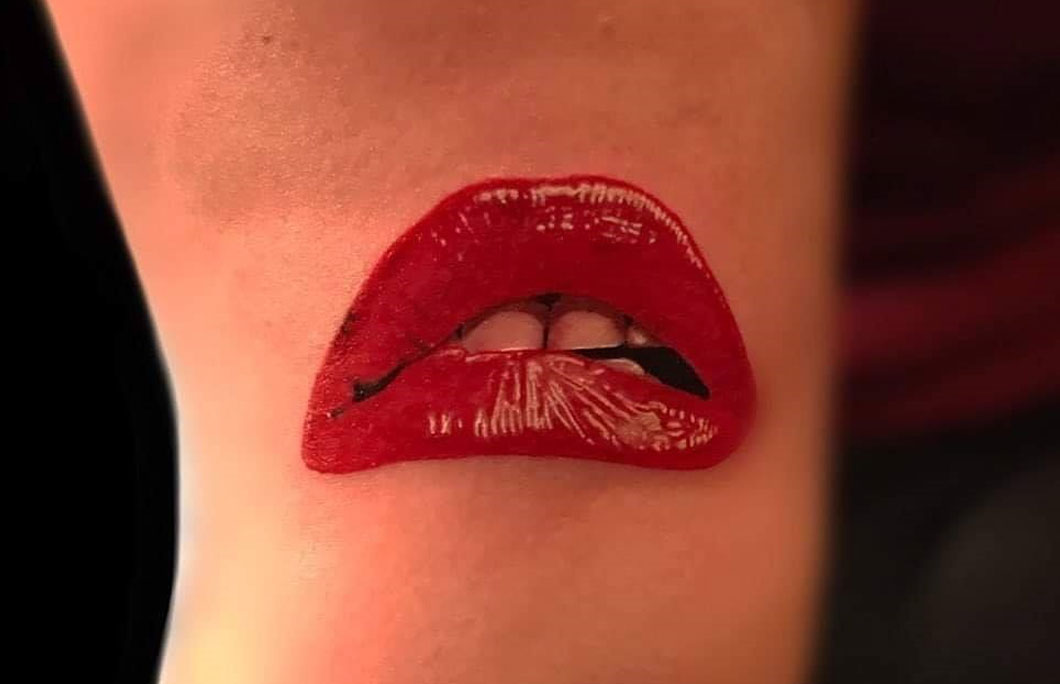 28: Hart & Huntington Tattoo Co – Las Vegas, Nevada
Hard Rock Hotel and Casino Las Vegas is home to this legendary tattoo shop founded by Carey Hart in 2004 and has featured in A&E's hit television series Inked.
The team of 12 artists here will create something exceptional for you. This is realism work like you've never seen before.
---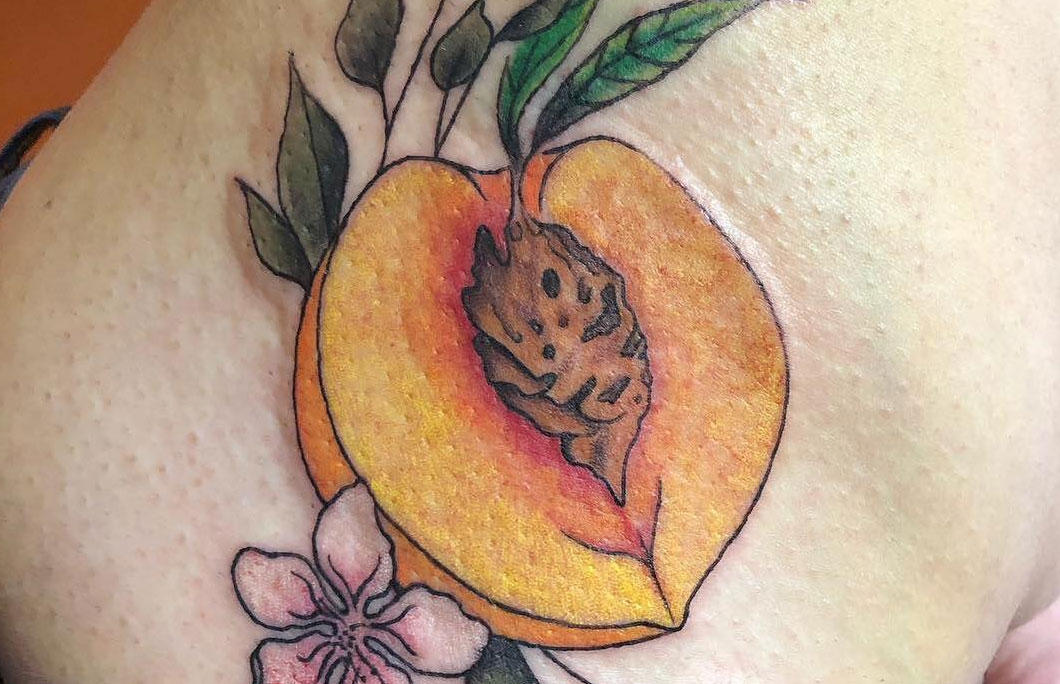 29: Scorpion Tattoo – Derry, New Hampshire
Scorpion Tattooing specialises in custom designed tattoos but also offers thousands of pre-drawn designs to choose from. Have something specific you want? You can also bring in your own design here. It's highly professional and the crew will ink you to perfection.
---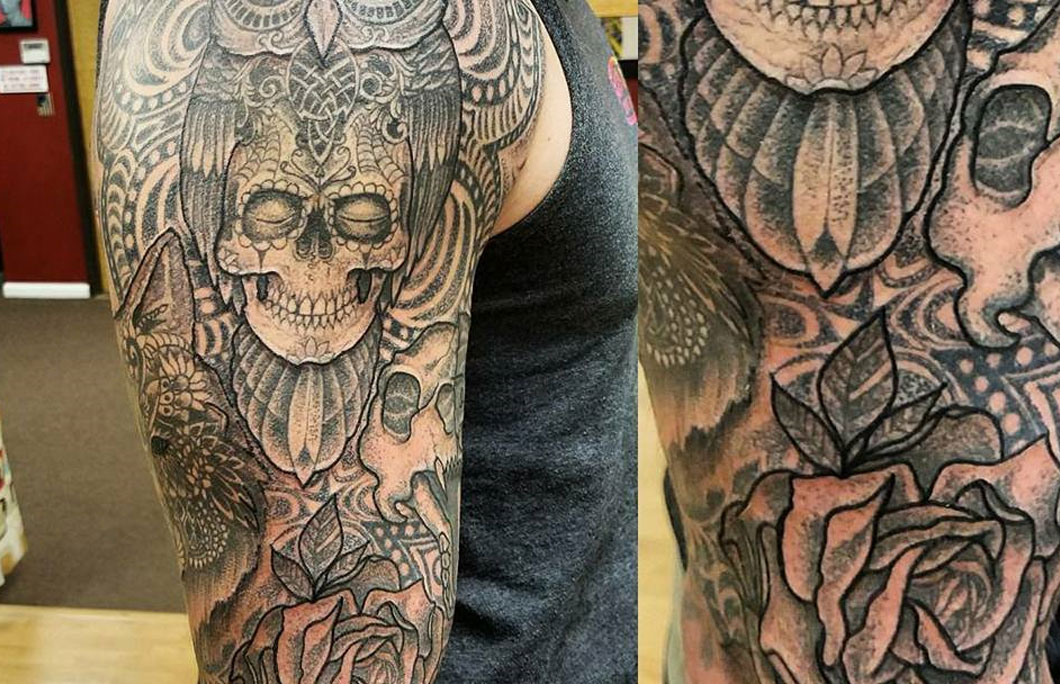 30: White Lotus – Toms River, New Jersey
Many people come from far and wide to get tattoos here, with some refusing ink from anywhere else. We can see why: White Lotus has a legendary team of artists and a friendly atmosphere. Just be prepared to join a waiting list, as it's in high demand.
---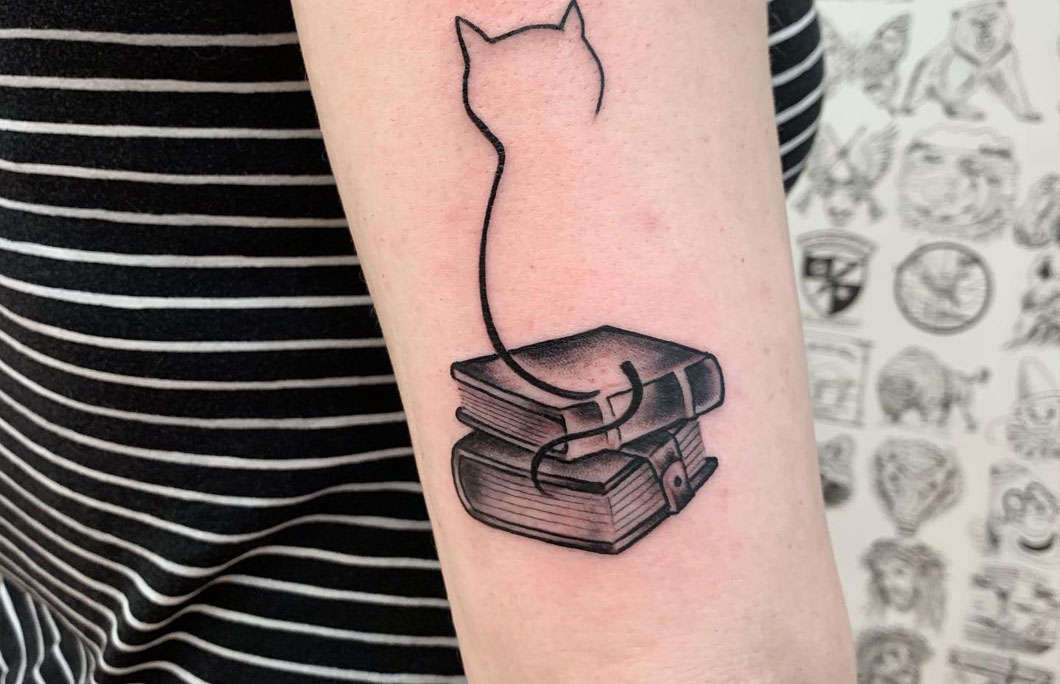 31: ALL is ONE TATTOO – Albuquerque, New Mexico
Fancy traditional American, fine line black and grey, Japanese traditional, portrait and realistic work or cover ups? This homely tattoo parlour keeps things fresh with consistent new designs that push the boundaries.
---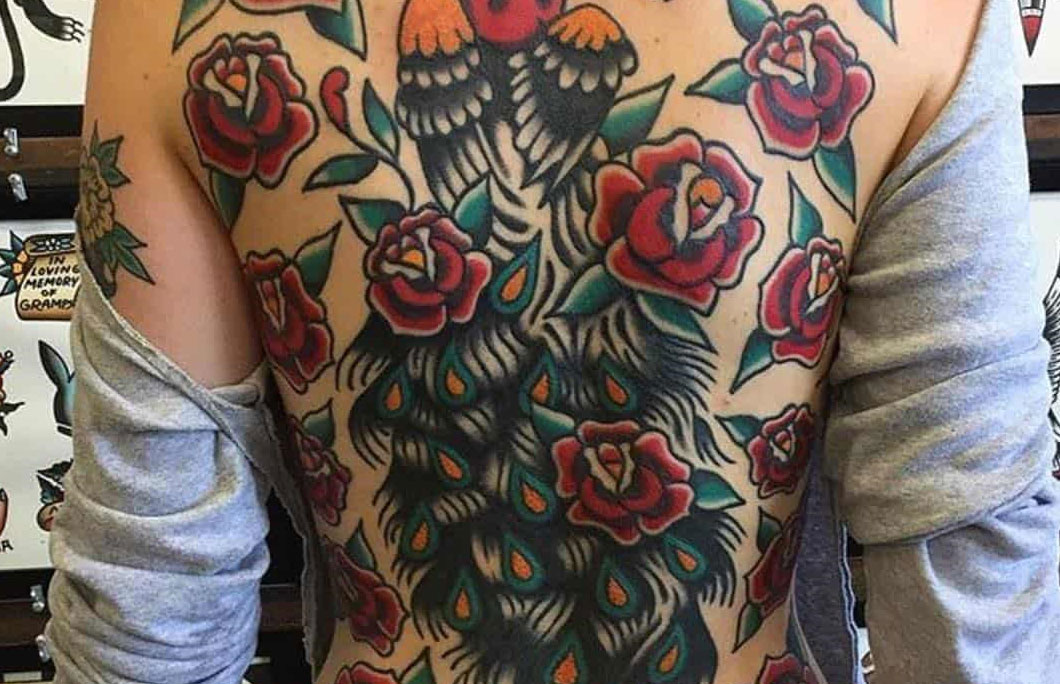 32: Allied Tattoo – Bushwick, New York
This small street shop in the heart of Bushwick is home to some of the best artists in the states, specialising in traditional American pieces. Think: colourful skull, dagger or rose tattoos. It's owned by Benjamin Haft and Andy Perez, who both tattoo in store by appointment.
---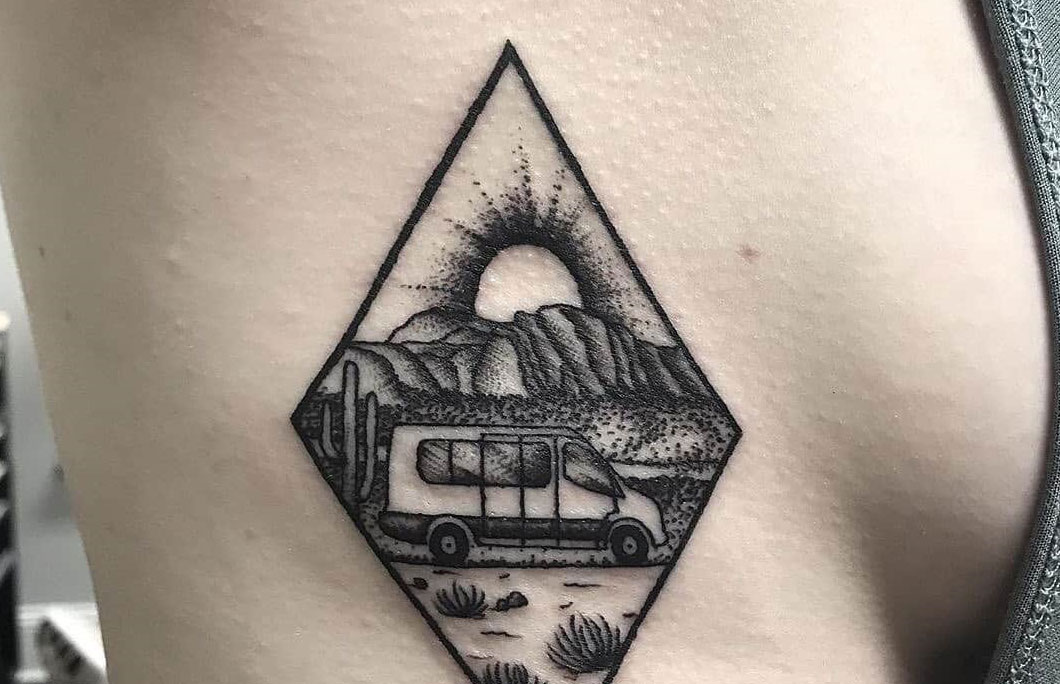 33: Canvas Tattoo – Charlotte, North Carolina
They are a multi-award winning tattoo shop that create custom designs with their 10 in-house designers. The quality of the work really comes from the incredibly talented artists they have on the books.
They also specialise in covering up old tattoos and after care, so it's a one-stop shop.
---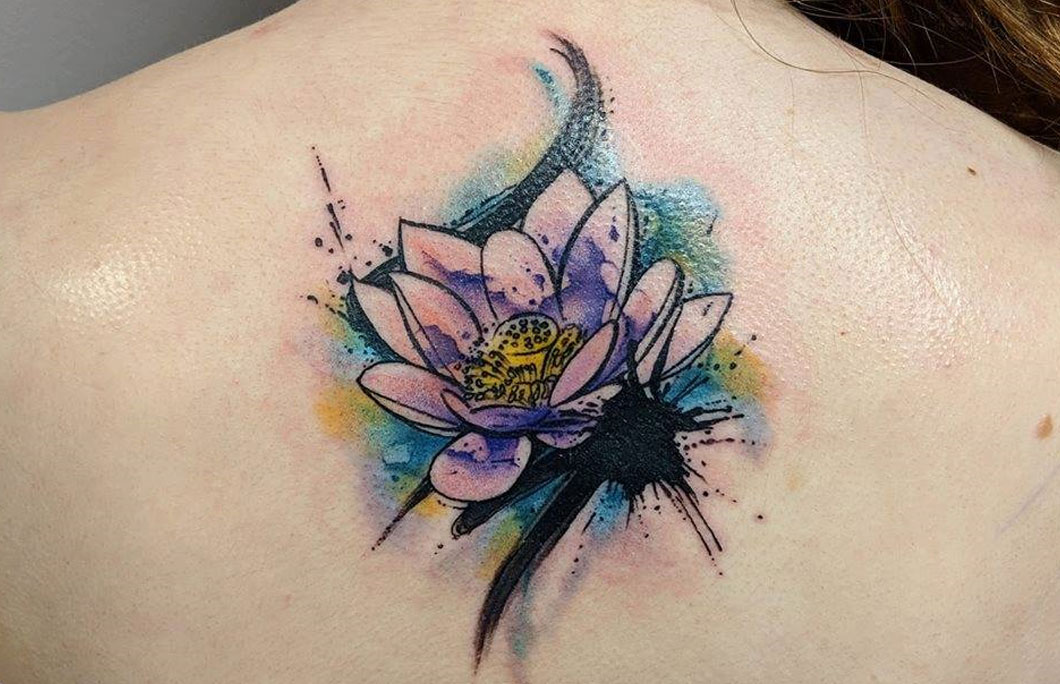 34: 46 & 2 Tattoo – Fargo, North Dakota
They are a brilliant custom tattoo shop that is home to seven different artists, who each have their own style. While varied, they're all amazing in their own right.
All the artists will be happy to advise you and guide you towards a design that you are going to be delighted with through a collaborative design process.
---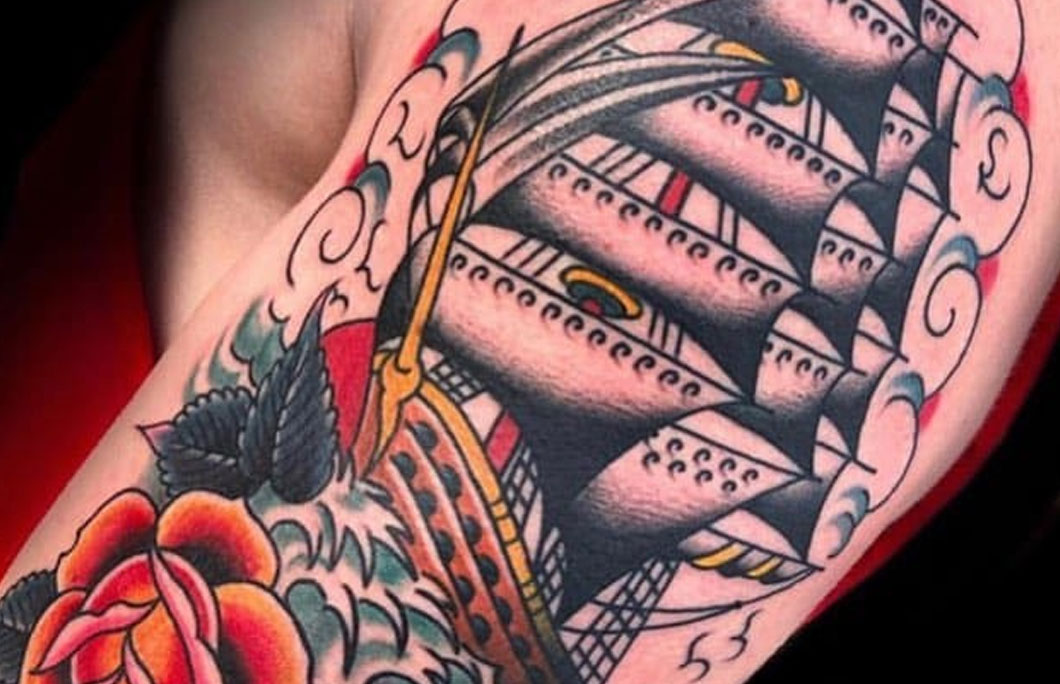 35: Tattoo Faction – North Olmsted, Ohio
They have proudly serving the greater Cleveland area since 2006 and have eight full-time artists who offer a wide array of custom tattooing.
They'll be happy to help you create your own design or customise one of theirs. They have thousands of original designs on our walls which can help you to make a decision, too.
---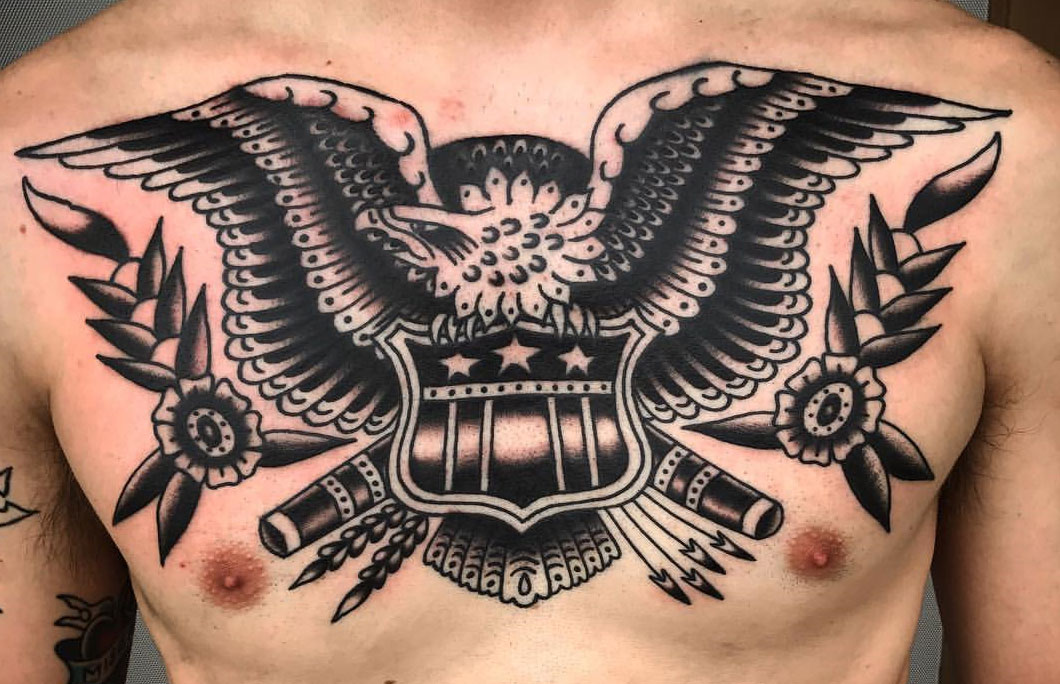 36: Think Ink Tattoos – Norman, Oklahoma
Their motto as you walk in the door is that "you enter as strangers and leave as friends". That tells you something about the care and passion they have for their craft, and making your tattoo a success.
They'll be happy to create your own design for you or guide you through a custom process. Either way, you'll be in the hands of serious pros.
---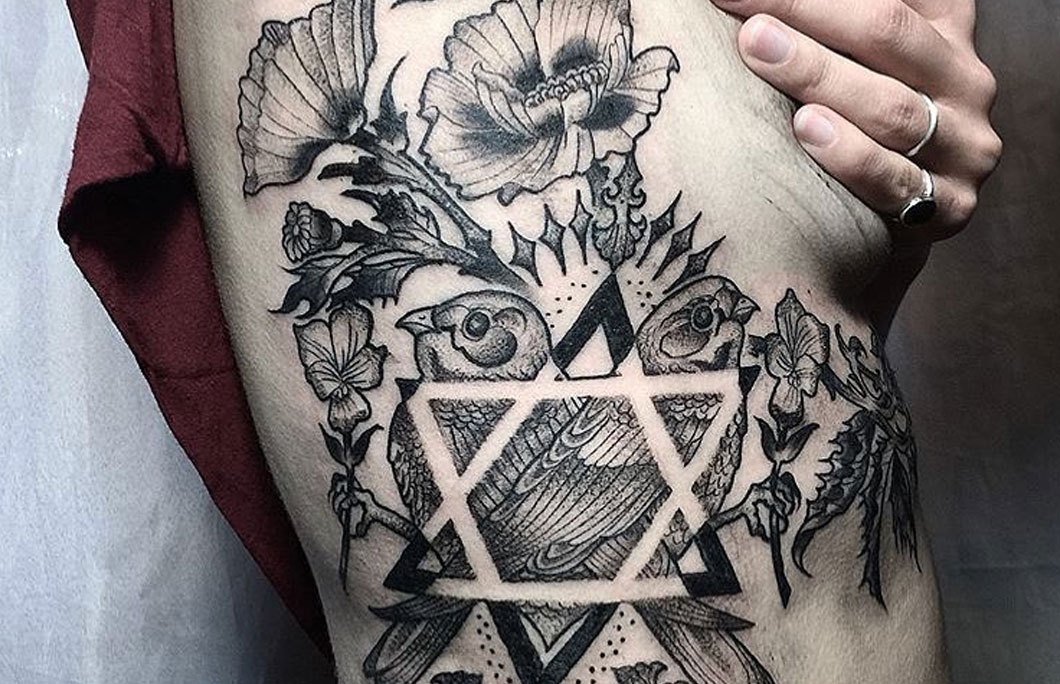 37: Grizzly Tattoo – Portland, Oregon
They were founded in 2011 and have been going strong ever since, with a stellar reputations and reviews from happy customers.
They have their own in-house artists but do remember that they are seriously popular and can be booked for months in advance. That tells you something about the quality on offer here – it's well worth the wait.
---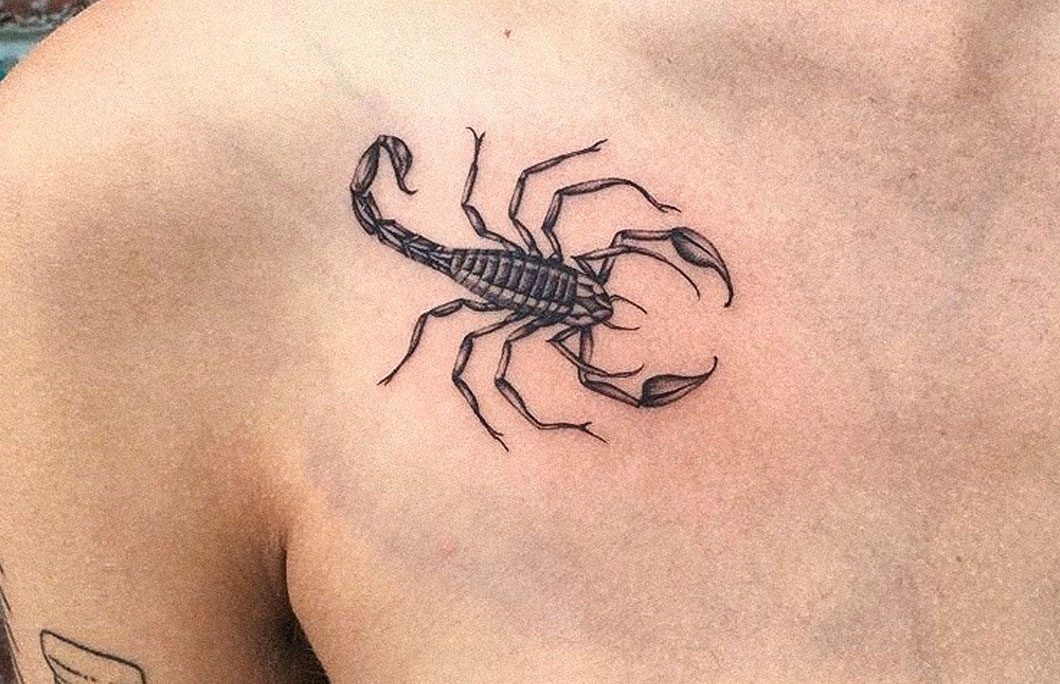 38: True Hand – Philadelphia, Pennsylvania
True Hand has over 20 years of experience in this appointment only studio. With nine artists on their books, they encourage you to check out their various styles and settle on something you truly love.
Excellent at guiding you through the process to help find a design that suits what you had in mind.
---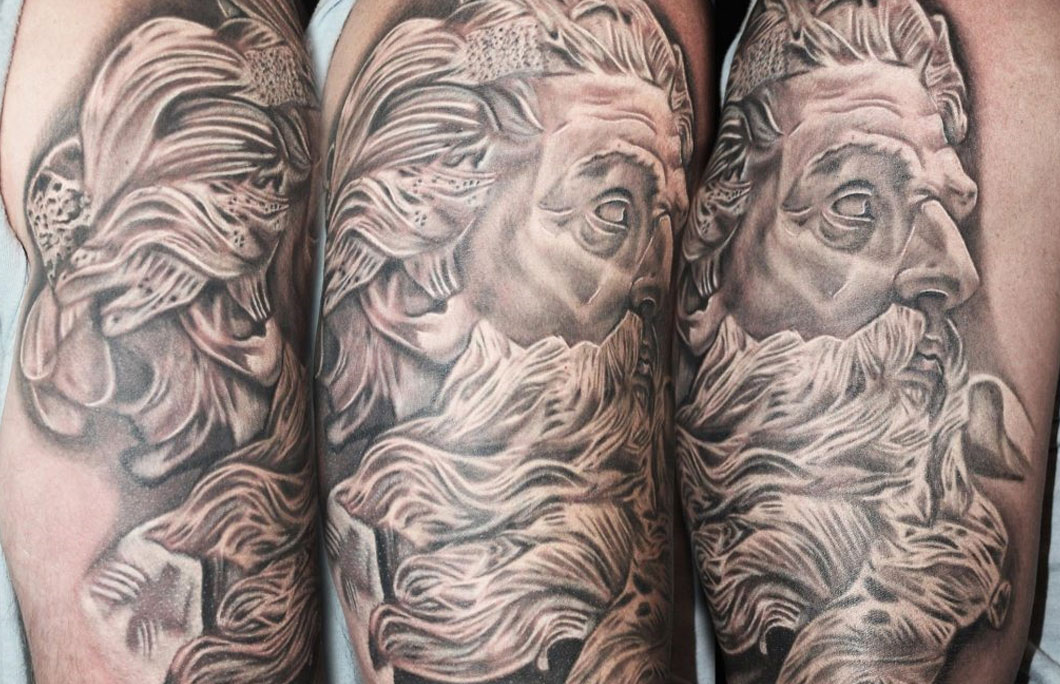 39: Rachel WS Custom Tattoos – Narragansett, Rhode Island
Rachel creates tattoos that wouldn't look out of place in an art gallery. With a Fine Arts degree, she uses human as her canvas in her private studio within the One Way Gallery.
She specialises in super fine detail, colour, line work, blackwork, black & grey, cover-up, and scar work, as well as mastectomy tattoos.
---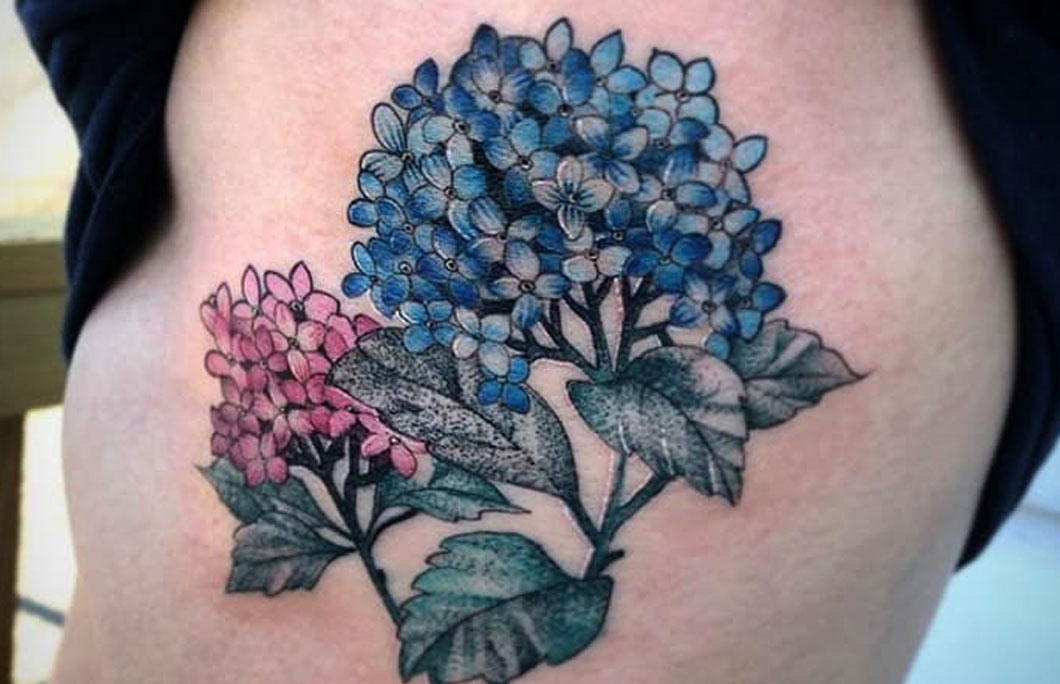 40: Blu Gorilla Tattoo – Charleston, South Carolina
They pride themselves on being the best tattoo shop in Charleston by having friendly staff, talented artists, and a sterile environment. And they really are the best.
With three locations and a host of artists on the books you are going to have a serious amount of choice in terms of design and style. A truly professional tattoo experience.
---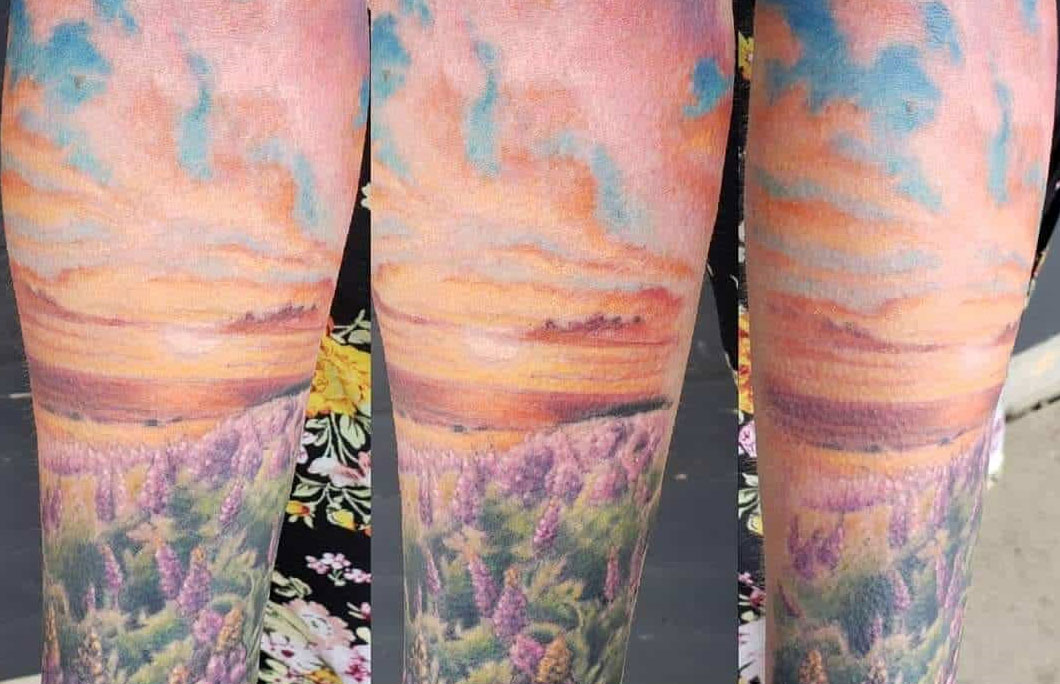 41: Permanent Addictions – Sioux Falls, South Dakota
Permanent Addictions strives to make every tattoo a truly special work of art, with a skilled team in all styles. Owner Nick is well known for putting large pieces together quickly and his great Japanese designs.
And yes, while they do welcome walk-ins, an appointment will assure you have a specific time set aside to get the perfect piece.
---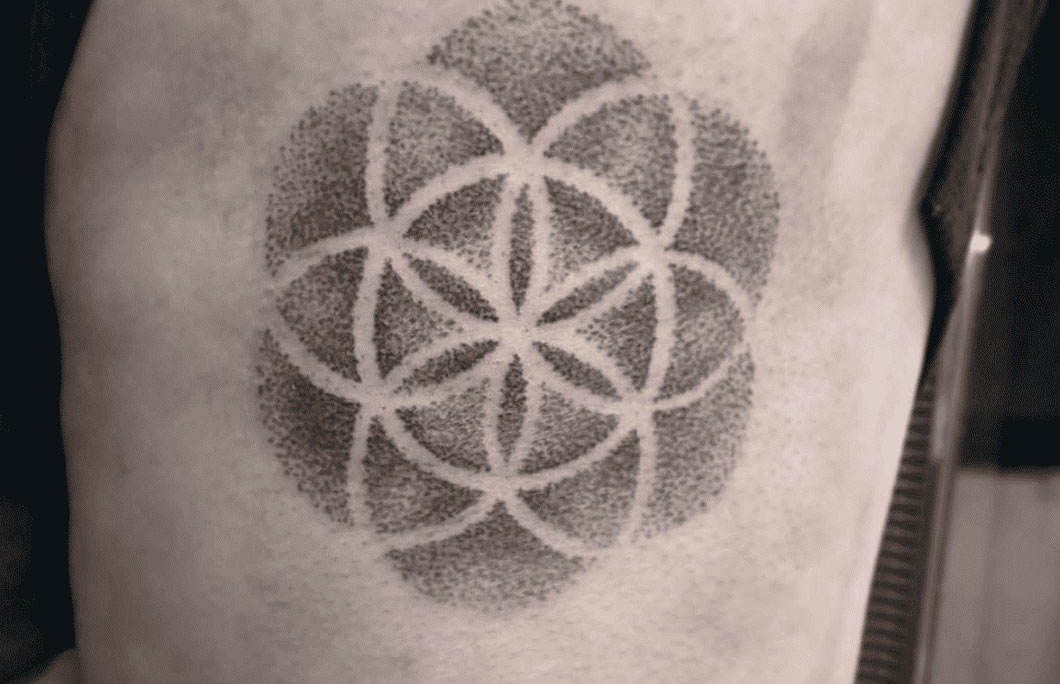 42: One Drop Ink Tattoo Parlour – Nashville, Tennessee
This incredible parlour specialises in all styles of tattooing with an award-winning artist for every need, be it intricate dot work to ethnic pin-ups or full colour flash pieces. The artists here are a tight-knit team who push each other to full creativity, and it shows.
No doubt one of the best tattoo parlours in America.
---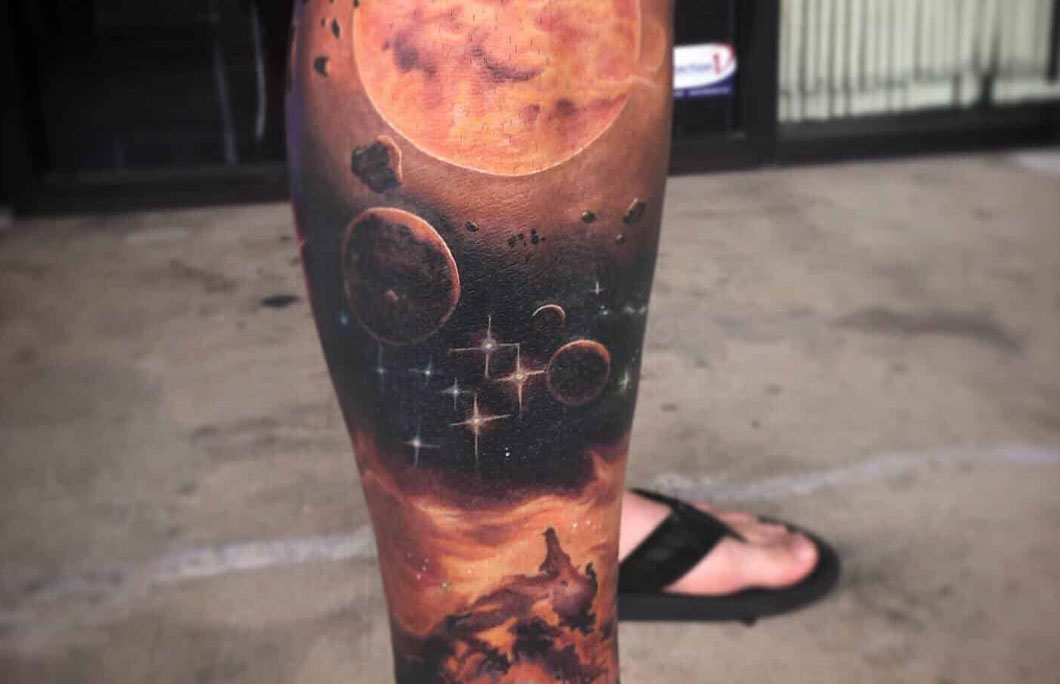 43: Advent Tattoo Studio and Art Gallery – Houston, Texas
Advent Tattoo Studio and Art Gallery is co-owned by Mike Woods along with Mike Ashworth, and both Mikes are true tattoo masters. Their portfolios speak for themselves, with detailed pieces that take hours to complete.
Get ready to join a long waiting list, but the end result will be worth it.
---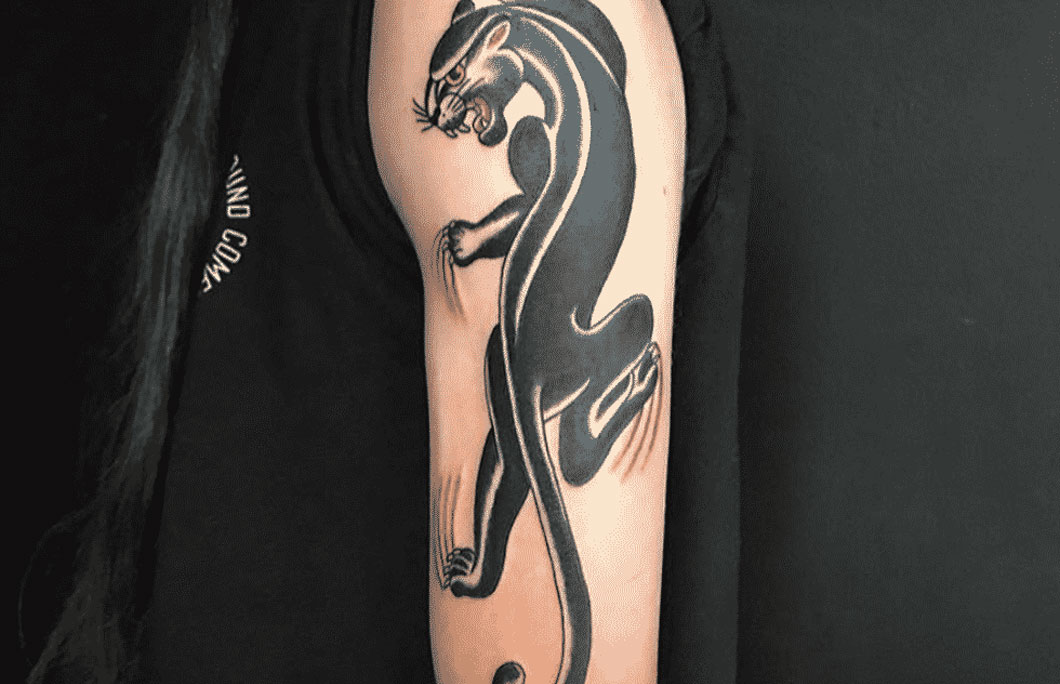 44: Lost Art – Salt Lake City, Utah
Lost Art tattoo is a well known studio with a solid crew of artists who are experts in a wide range of styles. There's also two additional locations in Midvale and Ogden, and owner Nate Drew even started the Salt Lake City International Tattoo Convention in 2004.
One look at the pieces inked here tells you all you need to know.
---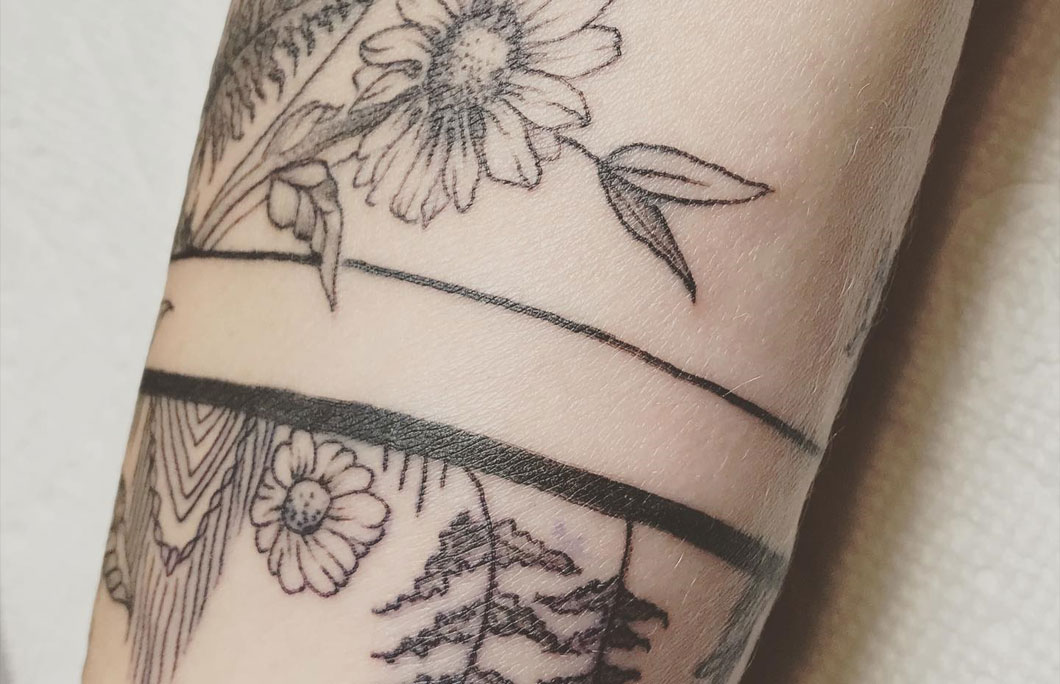 45: Luminary Ink Tattoos – Albans, Vermont
Luminary Ink Tattoos is a team of just four artists, who between them have the perfect blend of style and experience. From geometric themed tattoo designs to colourful watercolours or botanical pieces, each tattoo here is beautiful.
---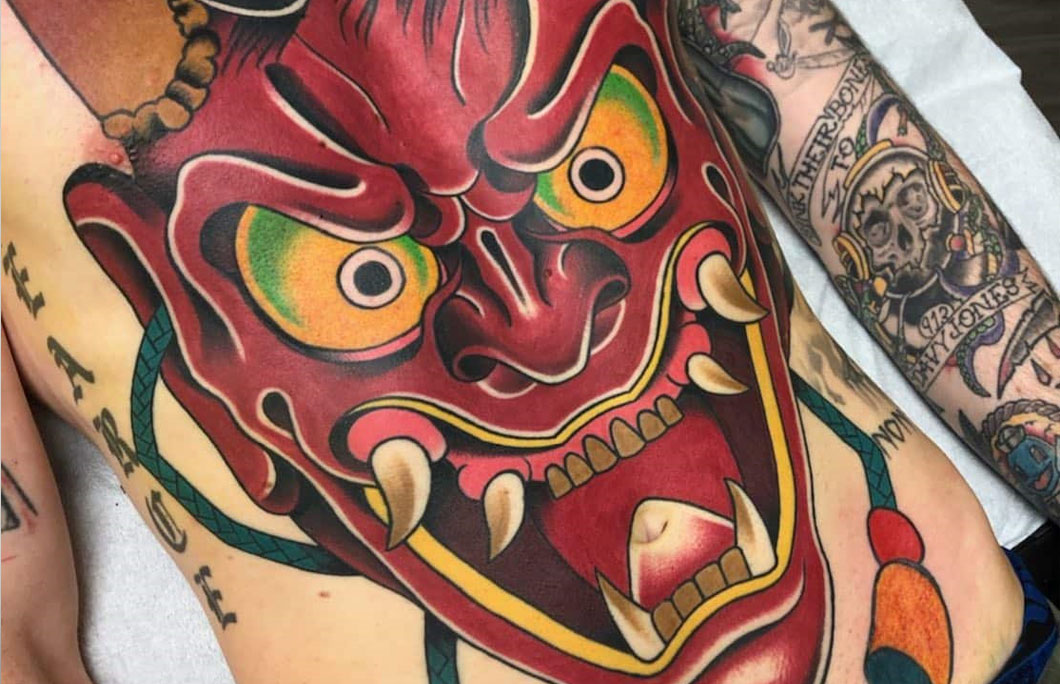 46: Red 5 Tattoo – Virginia Beach, Virginia
Red 5 is home to some of the most talented award-winning artists on the East Coast, so it's no wonder that this is one of the best tattoo parlours in America. Artists Carl Fuchs and Chris Garcia founded the store in 2014 and now have a full team who will create the perfect tattoo for you.
---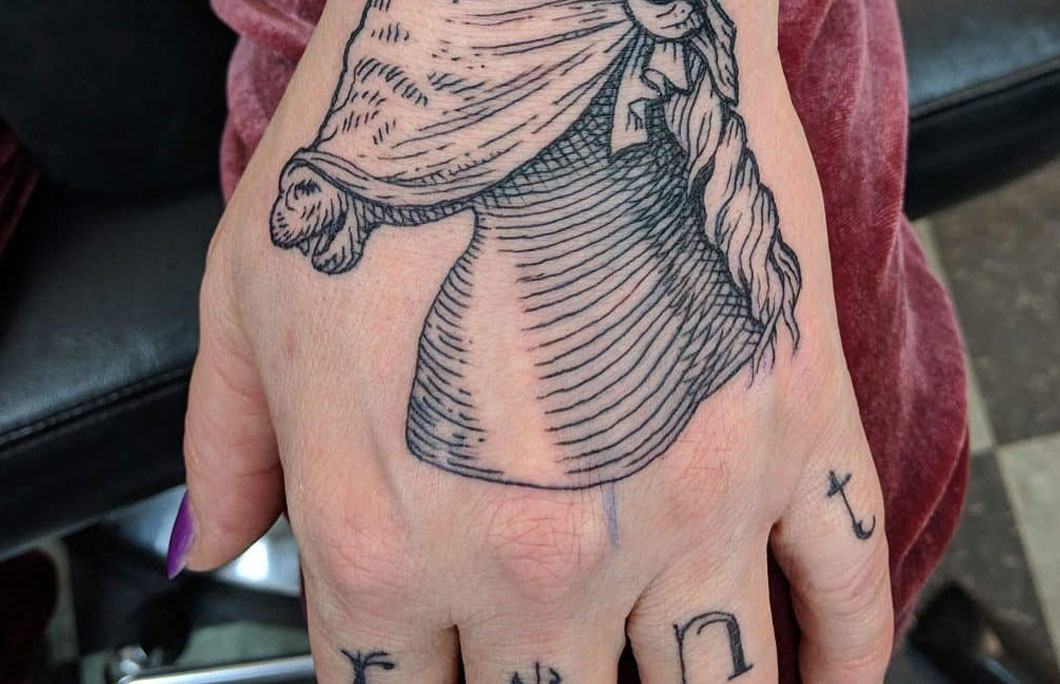 47: Cicada Tattoo Parlor – Seattle, Washington
Cicada Tattoo has all of the skill with none of the often-snooty 'tattitude' you might find in a Seattle tattoo parlour. The studio has five artists on staff who are experienced with a wide range of tattooing styles, with some unusual custom designs.
---
48: Wild Zero Studios – Morgantown, West Virginia
The fun and colourful pieces here speak for themselves, with each tattoo artist super skilled in clean lines and colour work. The team put real care into making sure you end up with the tattoo you want, and are happy to spend time on custom designs and changes.
Surely one of the best tattoo parlours in America.
---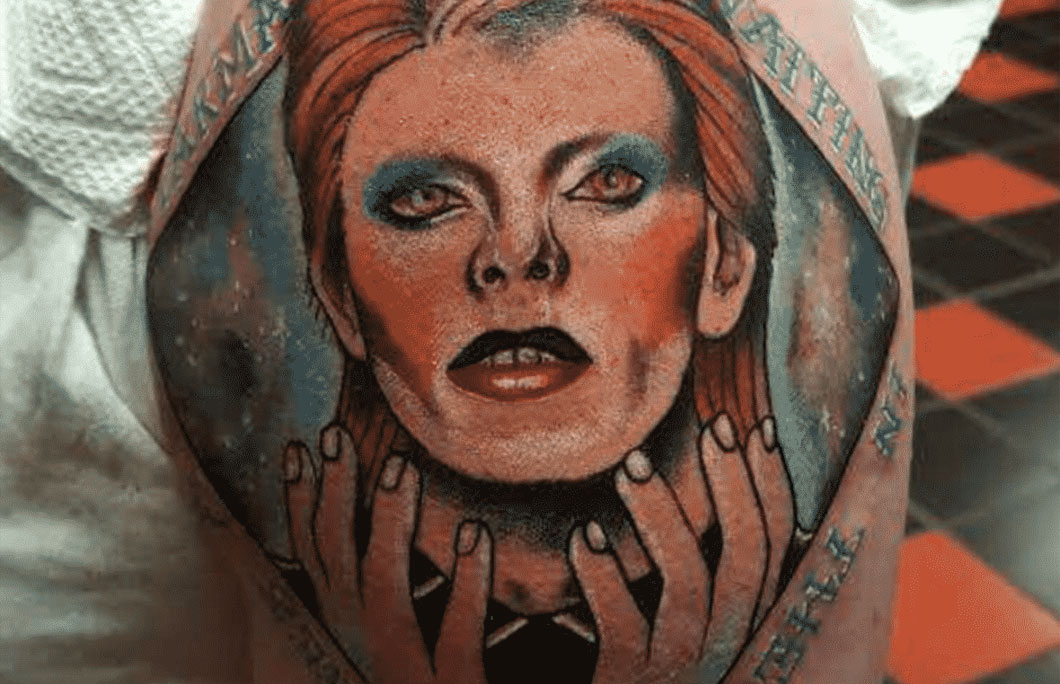 49: Moving Shadow Ink – Milwaukee, Wisconsin
Voted Milwaukee's best tattoo shop four times in three years, Moving Shadow Ink is the ideal place for both tiny tattoos and large scale pieces. The team really go above and beyond into making everyone feel welcome and are great at colourwork and custom tattoos.
---
50: T.R.I.B.E. Zoo, LLC Tattoo – Cheyenne, Wyoming
From photorealistic portraits, to lighthearted cartoon images, traditional tattoo styles to modern styles like biomech and watercolours, and beyond, this friendly tattoo shop will work with you to find your perfect design.
Each piece is custom designed by the talented team of four resident artists.
Looking for the best hotels in The US? Check out where to stay in The US
Easily plan transport around The US here, with the best car rental deals.
---