Top 10 Road Trips from Indiana
Indianapolis to Put-in-Bay, Ohio
Indiana Lincoln Highway Byway
South Bend to Toledo
Fort Wayne to Lima
Lafayette to Chicago
Columbus to Louisville
Greensburg to Cincinnati
Richmond to Dayton
Terre Haute to Mattoon
Shelbyville to Springfield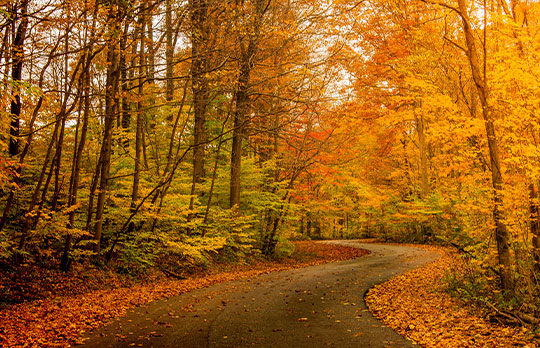 Top 10 scenic trips from Indiana
Indiana is best known to worldwide motorsports fans for the famous Indy 500 race, but there's more to this marvelous Midwest state than rocketing race cars. You can step back in time with the gentle fundamentalism of Amish Country's Elkhart and Goshen, drink in the delightful modern architecture of Columbus, explore the sweeping sand dunes of the northwest, marvel at rushing river rapids in the south and soak in the ambience of its 50 mile stretch of Great Lakes shoreline. State capital Indianapolis is also worth a visit for city vibes and university town Bloomington is beautiful.
Popular attractions in Indiana include the eye-popping life-sized dinosaurs at the Children's Museum of Indianapolis, strolling around the gorgeous grounds of the University of Notre Dame (and stopping for a picnic on the manicured lawn), and shopping for everything from seasoned meats to fresh fruits and vegetables at Indianapolis City Market. Alternatively, you can try hitting the piste on your skis or snowboard at Perfect North Slopes and learning more about Indiana's Native American culture at Eiteljorg Museum of American Indians and Western Art.
Indiana's location also means that it's perfectly placed for road trips to neighboring states like Illinois, Ohio, Tennessee, Alabama and more ‐ hire a car here from Enjoy Travel and you can explore under your own steam.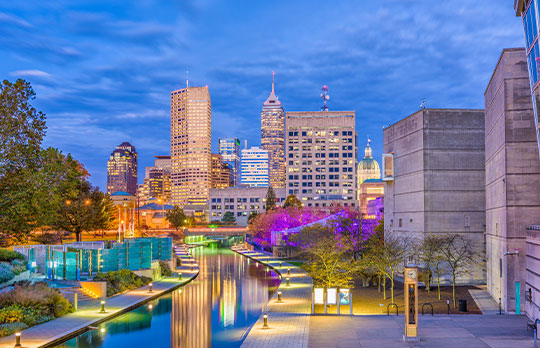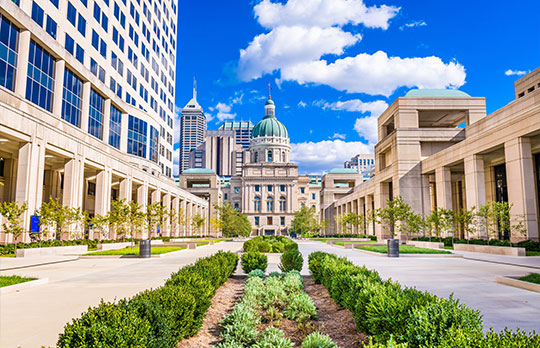 Top tips on driving in Indiana
Your top 10 road trips from Indiana are just around the corner, but let's take a brief break for some driving tips first.
You and your passengers should wear seatbelts at all times and if you're travelling with kids under 8, they have to be secured in a safety restraint suitable for their age and size.
If you see an emergency vehicle at the roadside, it's mandatory to leave a clear lane between you and the vehicle, and you shouldn't drive in thick fog with zero visibility.
The speed limit on interstate roads is usually 70mph in Indiana, but in some areas this drops to 50mph. Speed limits in city limits can range from 20-45mph, and on highways from 5-65mph. U-turns are permitted in Indiana in certain circumstances, but not near bends and on steep hills.
Now let's hightail it to those inspirational Indiana road trips!
Indianapolis to Put-in-Bay, Ohio
Looking for a weekend road trip from Indianapolis? The journey from Indy to Put-in-Bay, Ohio takes almost five hours via I-69N and US-24E but build in a couple of pitstops and you'll be richly rewarded for your perseverance. Grab a filling breakfast at Indy's Metro Diner before you leave and schedule a stop at Fort Wayne on the way. Put-in-Bay is located on Lake Erie's South Bass Island, and terrific things to see and do include riding the boat-shaped yellow tour train round the island, exploring the stunning stalactites and stalagmites in the 208-ft-long cave corridor at Perry's Cave Family Fun Centre and simply soaking in the lovely lakeside views.
Indiana Lincoln Highway Byway
As you probably know, the Lincoln Highway is a historic road between New York and San Francisco that first opened in 1913. Its Indiana section is inspirational, and you'll want to give yourself at least a day to explore it. Starting at Fort Wayne Visitor's Centre, attractions along the way include the Magic Wand diner in Churubusco, Victorian-era Kimmel House Inn B&B, Studebaker car museum in South Bend, Lincoln Highway exhibits at the Dyer Historical Society and Marshall County Museum & Crossroads Center.
South Bend to Toledo
The drive from South Bend to Toledo takes around two and a half hours via I-80E/I-90E and you can stop to stretch your legs and stroll around the lake at Pokagon State Park near Angola on the way. Your destination Toledo sits on the Maumee River and it's a super-cool city to spend some leisure time in. There are 16 Metroparks, lots of recreation parks, and the Toledo Museum of Art with its beautiful gardens. You can also get close to koalas at Toledo Zoo and take in a Toledo Mud Hens ball game at Fifth Third Field downtown.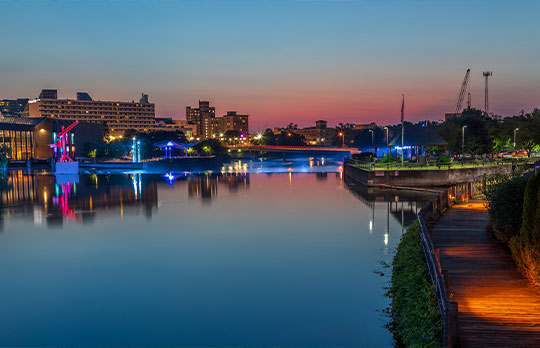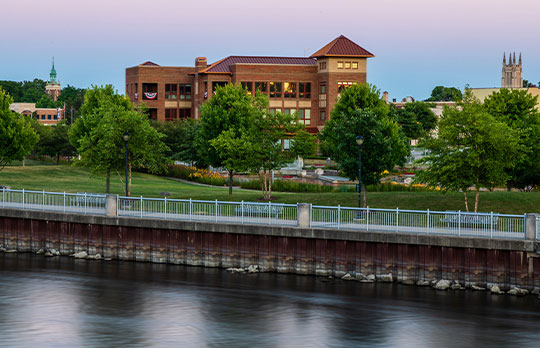 Fort Wayne to Lima
Fabulous Fort Wayne attractions include the Botanical Conservatory, Science Central and Fort Wayne Children's Zoo. But if you can tear yourself away for a day, a road trip to Lima, Ohio takes just over an hour along US-30E and with over 200 dining choices, 70 one of a kind boutiques and countless diverse neighborhoods, this is a hidden gem you'll wish you discovered sooner. History buffs love the Christian Schumacher Swiss Farmstead at nearby Bluffton, a perfectly-preserved 19th century Swiss settlement, and the Children's Garden at Lima comprises 30 mini-themed gardens and works of art inspired by the fascinating history of Allen County ‐ just magical.
Lafayette to Chicago
Named after a French officer in the Revolutionary War, the north Indiana city of Lafayette has a host of cultural attractions and scenic spots ‐ like Prophetstown State Park, Fort Ouiatenon, and the Tippecanoe Battlefield Memorial. And the great news for road trippers is that it's only two and a half hours from Chicago via I-65N. Once you reach The Windy City, endless wonders await ‐ art aficionados adore browsing George Seurat and Andy Warhol masterpieces at the Art Institute of Chicago, you can relax in the lush warmth of the Garfield Park Conservatory or enjoy brilliant Bebop and Jazz at the Green Mill. If you're partial to a cocktail, don't miss the California Clipper in Humboldt Park.
Columbus to Louisville
The county seat of Bartholomew County, Columbus is famous for its amazing contemporary architecture, including iconic buildings like the North Christian Church, The Republic Newspaper and Cummins Columbus Engine Plant. It's also just over one hour from Louisville, Kentucky, along the I-65 S. Kentucky's largest city has a superb skyscraper skyline and attractions like the Muhammad Ali Center, Kentucky Derby Museum and Louisville Slugger Museum & Factory. The Mega Cavern is another cool place to visit ‐ it's a former limestone mine that's part of a 17-mile man-made labyrinth underneath the city!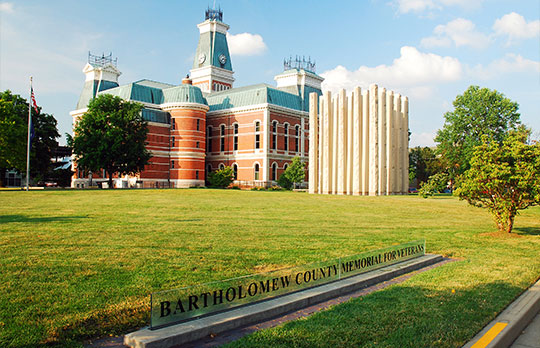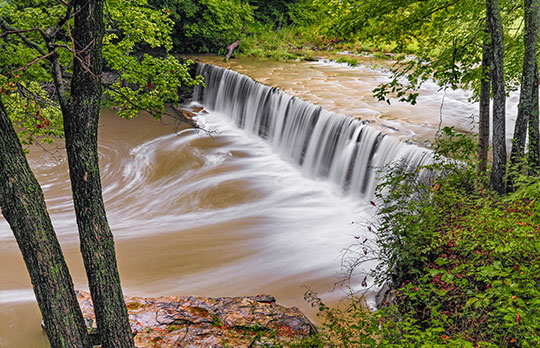 Greensburg to Cincinnati
Fancy cruising out of Greensburg for a convenient day trip? Cincinnati Ohio is only one hour away via the I-74 and The Queen City has much to recommend it. Skirting the banks of the Ohio River, this is a pretty city with elegant neighborhoods that wouldn't look out of place in Europe's grand capitals. Smale Riverfront Park is packed with its craft beer bars and chic cafes and the pastel colored buildings of the historic OTR (Over-the-Rhine) district hosts Findlay Market, where you can pick up everything from freshly cooked waffles to scented beeswax candles.
Richmond to Dayton
Dayton, Ohio is a short skip from Richmond (50 minutes' drive if traffic permits) and it's ideal if you want a change of vibe. Ohio's sixth-largest city, Dayton is an entertaining weekend destination with a great choice of pristine parks and inspirational museums, as well as a lively performing arts scene. Don't miss the Italian Renaissance-style Dayton Art Institute with its collection of rare Asian pieces and 17th century Baroque works or alternatively, check out the eye-popping aircraft at the National Museum of the US Air Force. If you want to catch a live music show or off-Broadway performance, check out the famous Victoria Theatre downtown.
Terre Haute to Mattoon
Charming Terre Haute is only five miles from Indiana's border with Illinois, therefore it's the perfect launchpad for a trip to magnificent Mattoon (just one hour and fifteen minutes away along E Clarksville Road. If you're puckish when you get there, pop into the Illinois Original Burger King (a family restaurant which the international Burger King is barred from operating within 20 miles of), the world's fastest pop machine (a 40-year old vending machine that blasts out soda at an alarming speed), and the world's tallest Lincoln statue at nearby Ashmore. For a quirky road trip, look no further.
Shelbyville to Springfield
Fans of The Simpsons will instantly recognize these two place names and although they're not officially linked to the series, there's plenty of fun to be had on this 3 hour 45 minute road trip east along the I-74 and I-72 W regardless. Stop for lunch at Watson's Shack & Grill along the way and at Springfield (the Illinois state capital) you can visit the Abraham Lincoln Presidential Library & Museum, enjoy an artisan caffeine hit at the Custom Cup Coffee microroastery and visit the Frank Lloyd Wright-designed Dana Thomas House.