7 Places To Go For The Best Nightlife In Jamaica
The nightlife in Jamaica is unmatched – reggae, a peaceful vibe, and plenty of dancing. Whether it's bar hopping down the famous Hip Strip in Montego Bay, visiting unique beach bars in Negril, or dancing the night away in Kingston, there's something for everyone in Jamaica. But to narrow it down, here are some of the best places to go for nightlife in Jamaica.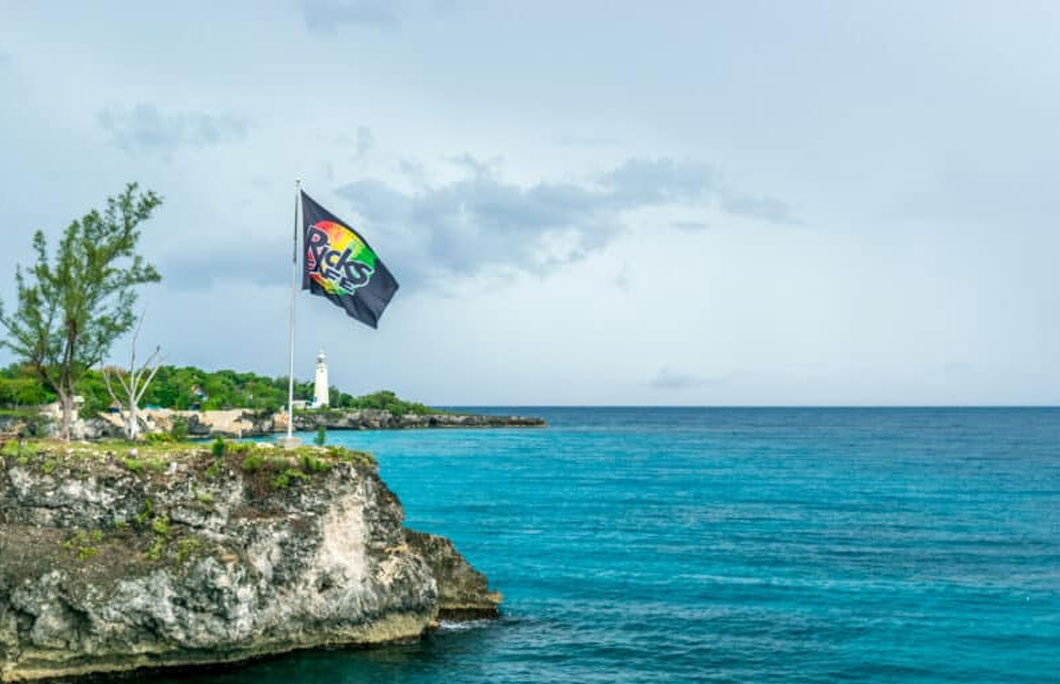 1. Rick's Cafe, Negril
Rick's Cafe is one of the most popular places in Jamaica. If you go to Jamaica, one of the first things someone will ask you is if you went to Rick's Cafe. Yes, it's touristy, but for good reason. It's basically a dream come true. A cliffside bar with panoramic views of the most beautiful sunsets, delicious food, great drinks, and soft reggae music. What more could you want? Well, thrill seekers flock to Rick's Cafe for its famous cliff jumping. The highest jumping point is at 35 feet, but there are lower jumping points if that sounds a bit too intimidating. When the sun sets, the party continues, with drinks flowing and the live bands kicking it up a notch. It goes on until around 1am, or longer if it's a busy night.
---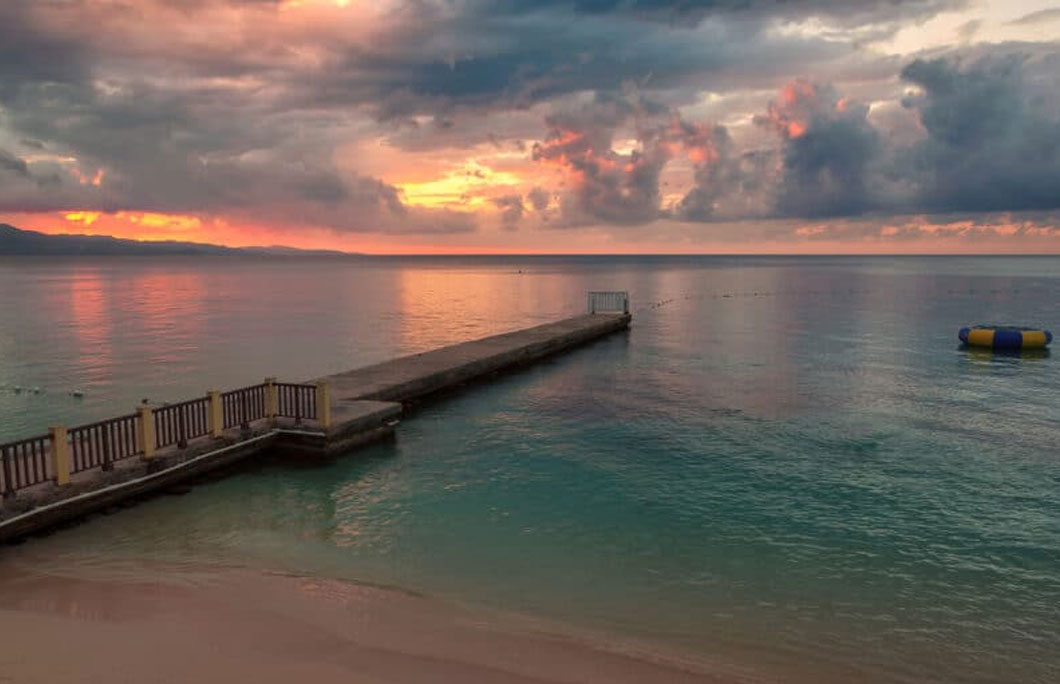 2. Pier One, Montego Bay
This open-air restaurant-bar-club is always booming. It's one of the most popular spots in Montego Bay, loved by locals and tourists alike. By day and early evening, enjoy the scintillating views from the waterfront restaurant, tucking into Jamaican-style lobsters and land crabs. Sunset here will blow your mind – wherever you're sat, you'll get an incredible view of the pink and orange skies. When night falls, you better be prepared to get dancing. The restaurant turns into an upbeat bar and club after 10pm, with live music and plenty of rum cocktails.
---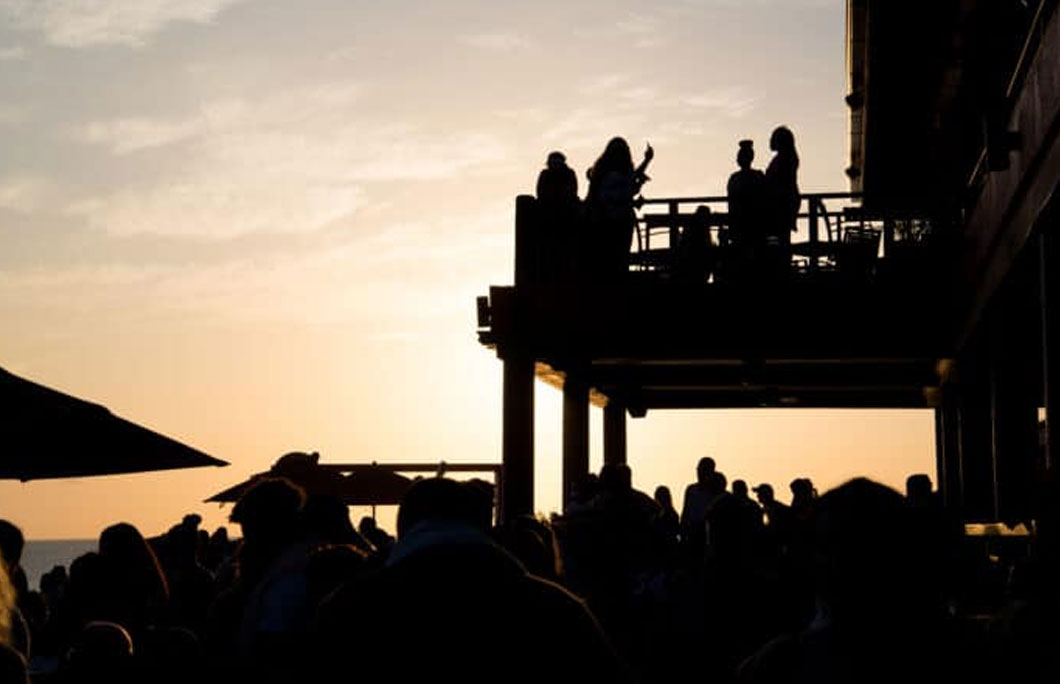 3. The Jungle, Negril
If you want to dance the night away until the wee hours, the Jungle is the place to be. This place feels more like a local spot, although it is popular with both locals and tourists. The electric atmosphere will keep you dancing along to bumping reggaeton beats as well as other classic favourites. The affordable drink offers certainly help too – there are multiple bars, so minimal queueing time and more dancing time! If all that moving gets you hungry, there's usually food being cooked up on the second floor.
---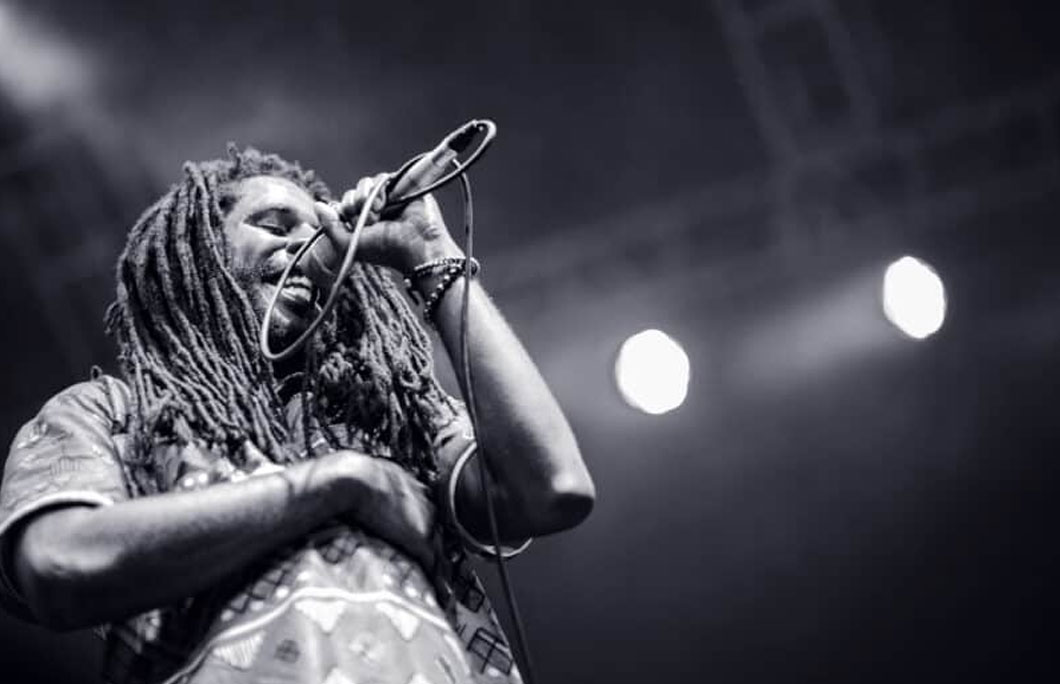 4. Kingston Dub Club, Kingston
Some people think that it's a crying shame that Kingston Dub Club is only open on Saturdays, while others think it adds to its magic. We think once you've been here, you'll wish it was open every night, but even just going once is enough. It's a taste of true Jamaica – an open-air club with reggae tunes going on all night. There are regular live performers; some of the best-known names in reggae. Its location means it's a bit of a trek to get there, but that's all part of the fun. And you'll be glad you did, it's nestled into a hill above Kingston, so you get incredible views of the city while swaying to classic reggae beats. When you start to work up an appetite, there's always some food on the go.
---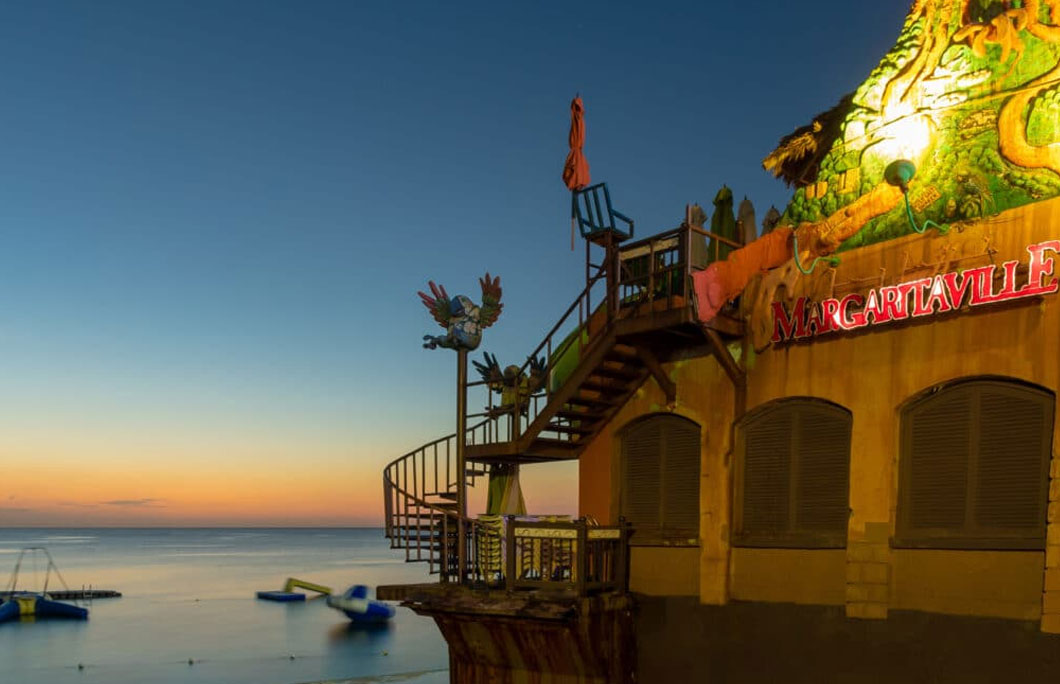 5. Margaritaville, Montego Bay
Montego Bay is hailed as the best place to go in Jamaica for nightlife. It's got beach bars, bouncing clubs, and Margaritaville. It's a big tourist spot, particularly during the day. So, if that's really not your thing, this might not be for you. But Margaritaville in Montego Bay is a beautiful spot, right on the beach. By day, you can relax with a beautiful view of the Caribbean Sea, taking turns going down the infamous waterslide into the sea. Come dusk, you can toast to the sunset, sip on (you guessed it) margaritas, and tuck into the jerk favourites. It's fun all day, but it's by night that it really comes alive with dancehall beats and flowing drinks.
---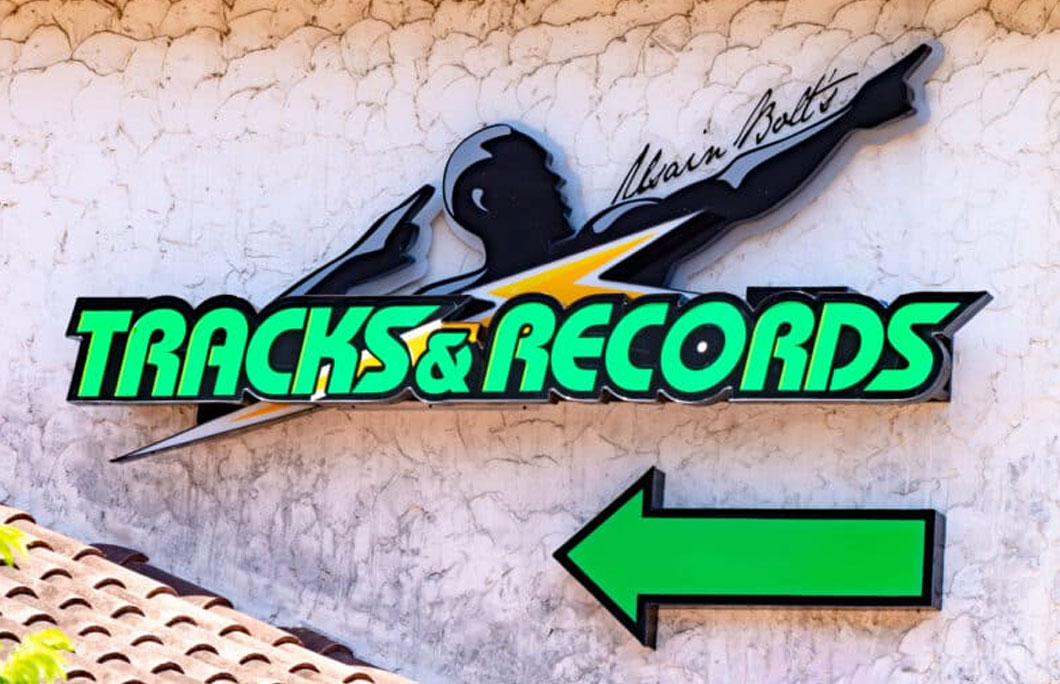 6. Usain Bolt's Tracks & Records, Kingston & Montego Bay
Whether you're visiting Kingston or Montego Bay, you're in luck. Usain Bolt's Tracks & Records was so popular that it's branched out, and it's soon to come to Ochos Rios too. The legendary sprinter has combined sports and music to create a spot that mixes old-school Jamaican culture with a modern influence. It's primarily a restaurant, serving up some great food. But it's also a bar with VIP areas, hi-tech booth seating, and huge televisions for guests to watch live sports. There's live music too, so you can sip on your cocktails while swaying to a soft reggae melody.
---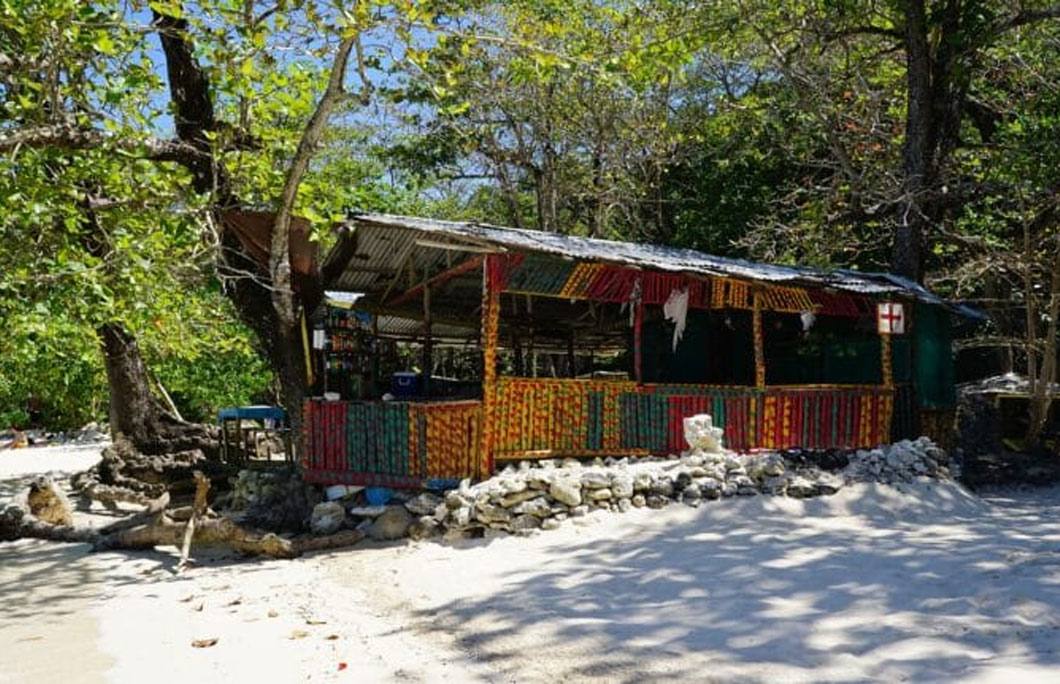 7. Collette's Bar, Negril
Collete's Bar is one of the most loved places in Jamaica. Collette herself is always here, extending her warm hospitality to everyone that comes in. She embodies Jamaica's philosophy – love and respect for everyone. It's one of those places that you'll go home and tell people that they must go to. Not to mention that drinks are cheap and strong, which is always popular. The place is a hit with locals and tourists, and it's a place where the one really meshes with the other. You'll always see a gaggle of patrons at the bar, chatting and laughing with Collette. And as if it couldn't get any better, reggae music is always playing.
---