The 7 Best Burgers In Savannah
Gourmet and spin-off burgers make for a delicious yet easy meal while touring Georgia's most beloved coastal city. The best burgers in Savannah are mouth-watering served with a side of Southern charm.
Best burgers in Savannah, How do these rankings work?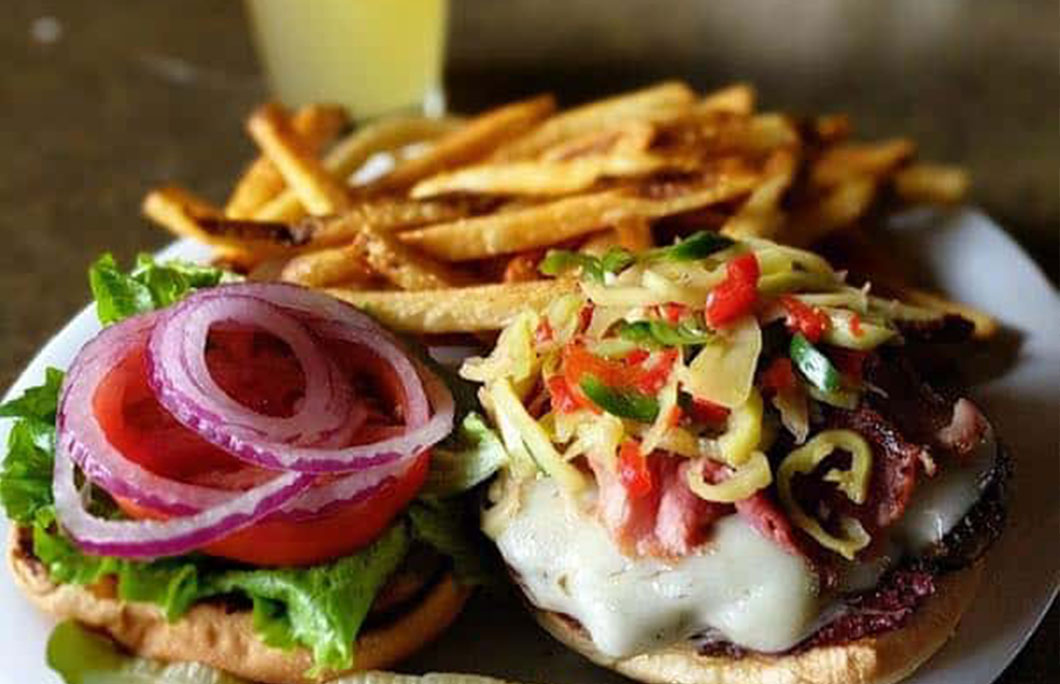 1. Green Truck Neighborhood Pub
The Green Truck is a great pick for a group with a dietary restriction or two. They make quite a few original burgers that range from dressed-up classics to Greek-inspired. There are tons of options for vegan and vegetarians, and they are even gluten-free friendly with alternative buns.
Order the spiced nuts to start and the Trailer Park burger for your main. It's topped with pimento cheese and bacon, so the Southern flair is still there.
---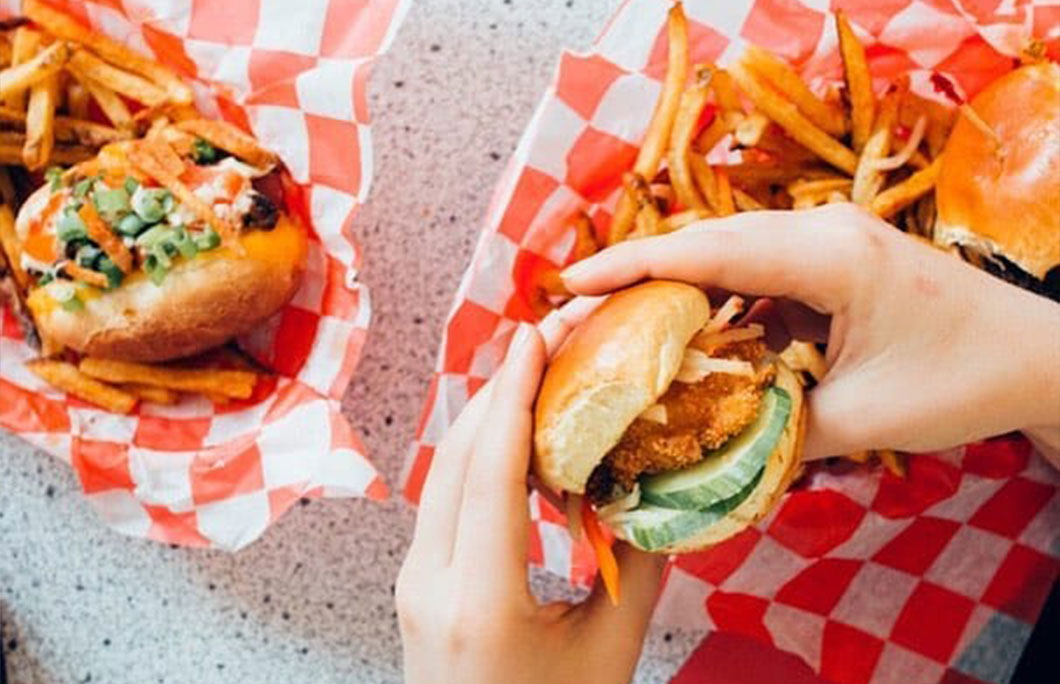 2. Sly's Sliders and Fries
This burger dive goes way beyond flipping beef patties with fast and friendly service. Sly's menu is wide-ranging and reaches from hamburgers and hotdogs to alternative sliders that feature chicken, brisket or falafel among other proteins.
Don't forget to order a side of hand-cut, twice-fried French fries.
---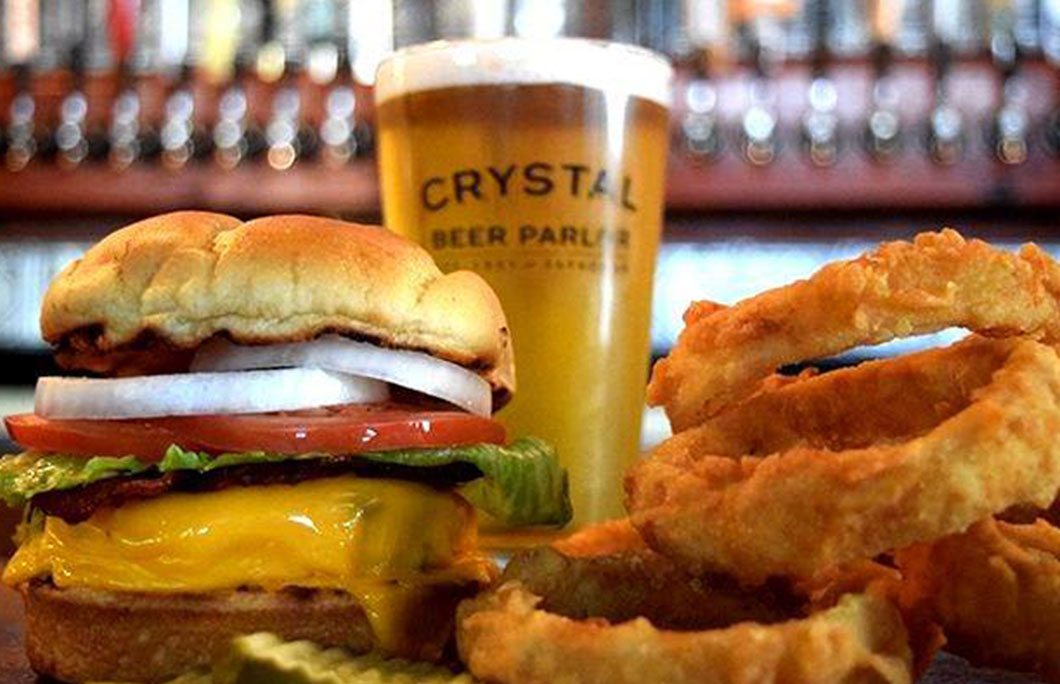 3. Crystal Beer Parlor
A local favourite since 1933, the Crystal Beer Parlor is set in a former grocery store that makes the burger joint feel as cozy as home. They focus on pouring local and regional brews from their pressed-tin taps, and they share the same level of attention to the burgers too.
Try the N.O.G.S. burger, which is topped with bacon, brie, fresh spinach and mushrooms sauteed in balsamic vinegar and rosemary. For a touch of Savannah seafood, order the Mussels Diablo to start.
---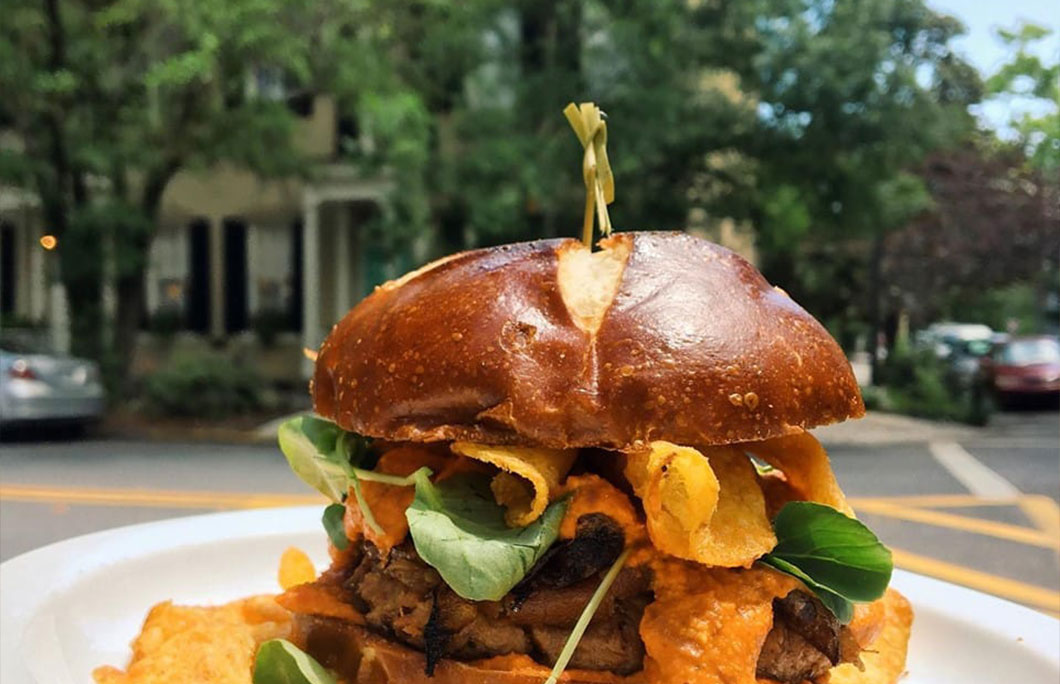 4. Fox and Fig Café
This vegan café gets vegan burgers very right. Though all of their brunch-centric dishes are beautifully plated, like pancakes topped with edible flowers or perfect pastry on pies, the Fox Burger hits the spot for a hearty meal.
The Beyond Burger on a pretzel bun is topped with caramelised onion, arugula and agave-Dijon mustard. Everything is locally-sourced and completely dairy-free.
---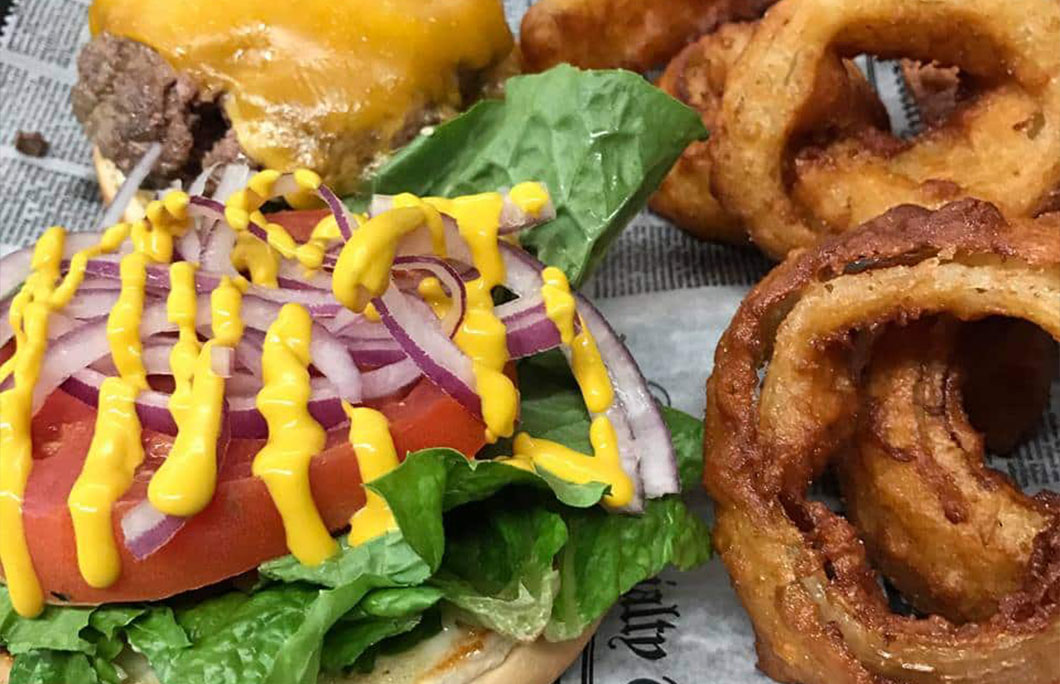 5. Ben's Neighborhood Grill&Tap
Ben's is a favourite neighbourhood stop thanks to their craft beer options, but the grass-fed burgers are just as popular. Among the craft burger options are a blue cheese burger, a bacon-swiss burger and a Hawaiian burger, but the Peach Chutney and Goat Cheese option is the burger to try.
It's sweet and tangy, making for one well-balanced and delicious bite. Order a Creature Comforts Tropicalia beer too. The small Georgia-brewery can hardly keep up with the demand for their beers.
---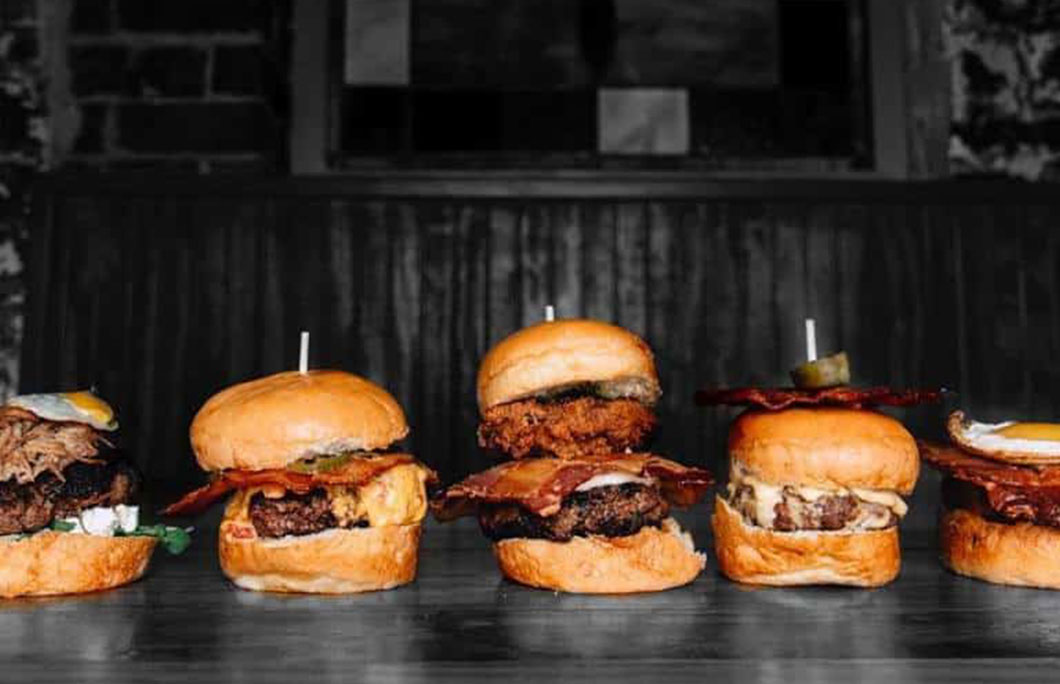 6. The Ordinary Pub
Ordinary Pub is among Savannah's best bars, but their food menu is just as good. Their patties are made with both beef and pork, adding extra flavour. Order the Brunch burger for a gourmet-take on the original bacon-cheese burger.
For something richer, the Farmhouse burger–topped with a quail egg, goat cheese and pepper jam–is the way to go.
---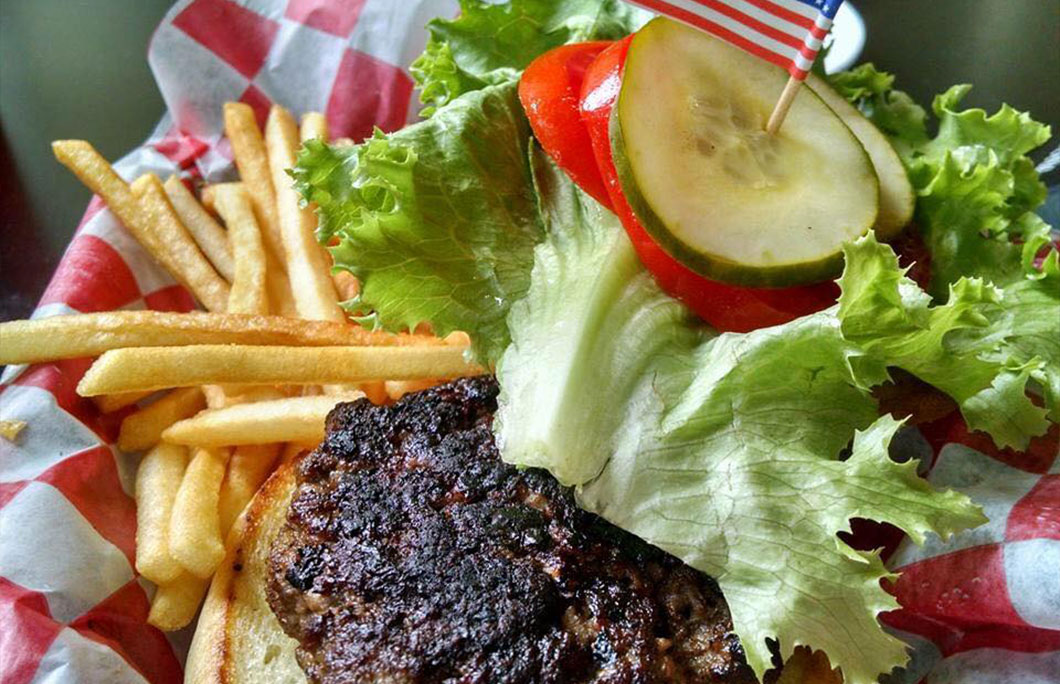 7. Betty Bombers
As classic as burger joints come, Betty Bombers is a counter-service diner with a retro feel. Though the no-frills burger joint does classics well, their special burgers are top-notch too. Expect great service, and order The Mustang.
---