San Diego to San Francisco
There's no finer way to travel from San Diego to San Francisco than by road. After all, why miss out on the forests, theme parks, Spanish missions, and beaches along the way? Here's an itinerary of places that you must visit while undertaking the journey.
Disneyland Park, Anaheim
Hollywood, Los Angeles
Santa Barbara
Solvang
San Luis Obispo
Big Sur Coast
Santa Lucia Highlands
Santa Cruz
Yosemite National Park
Alcatraz Island
---

---
Things to know before you go on your San Diego To San Francisco Road Trip
The shortest distance from San Diego to San Francisco is 500 miles, traversable by road in just over seven and a half hours. However, the (more fun) route envisioned here is 810 miles long and should take about 16 hours of driving.
For the most part, the Californian coast experiences a Mediterranean climate, and the trip we have planned will take you through the greenest parts of the state. If you make it during winter, you won't have to deal with crowds, and the level of sunshine is decent, but you probably won't want to engage in water activities. We'd suggest you visit in autumn, which balances out the pros and cons of chilly weather in the region.
Places to see on your San diego To San Francisco Road road trip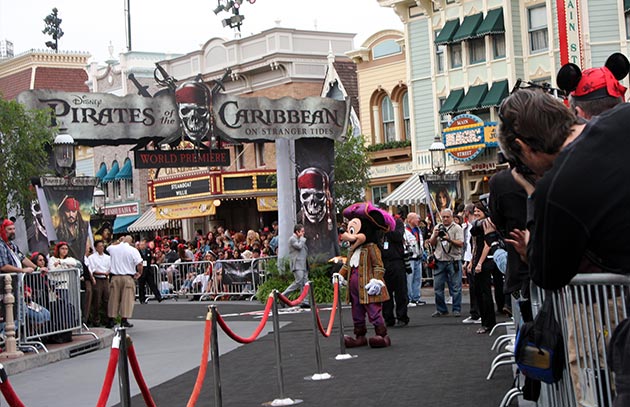 1. Disneyland Park, Anaheim
Begin your trip with a throwback to your childhood at Disneyland Park, one of the most popular theme parks in the world. Located in the city of Anaheim, just outside Los Angeles, the park is home to a number of rides featuring the fantastical worlds set within the Disney universe.
Join the Resistance in a battle against the First Order on Star Wars: Rise of the Resistance or help Buzz Lightyear from Toy Story defeat his evil father, the Emperor Zorg. If you'd like to relive the adventures of a swashbuckling seafarer, take the Pirates of the Caribbean ride. Children will love the Alice in Wonderland ride, which takes place on a coach shaped like a giant caterpillar. If you're feeling particularly gutsy, take the Haunted Mansion tour and come face to face with ghosts, ghouls and other apparitions.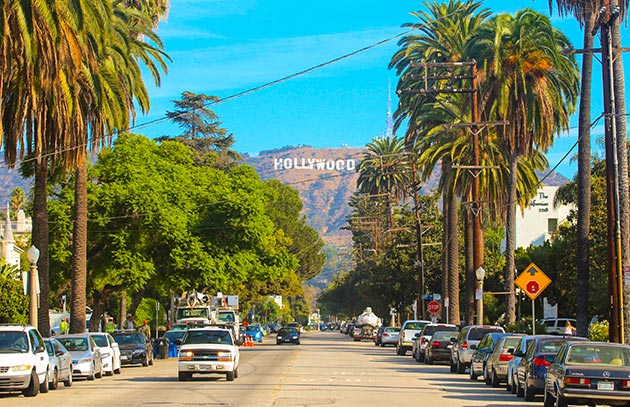 2. Hollywood, Los Angeles
You can't drive on the West Coast without stopping at Los Angeles, the Entertainment Capital of the World! Walk down Hollywood Boulevard, which goes through the heart of the city to the Hollywood Hills West district, and you might catch sight of some of your famous movie stars en route. Keep an eye on the sidewalk, too – around 2500 bronze stars are inlaid in the gravel, each of which is a tribute to a prominent figure in the film industry.
Universal Studios is not only a major film studio but also a theme park, much like Disneyland. The rides here feature worlds from different film series including Harry Potter, Despicable Me, Jurassic World, and The Mummy. Begin with the Studio Tour, which lets you see how movies are shot here, before immersing yourself in the cinematic worlds you've always loved.
Come evening, enjoy the sea breeze at one of Los Angeles' lovely beaches – Huntington, perhaps, or Saint Monica.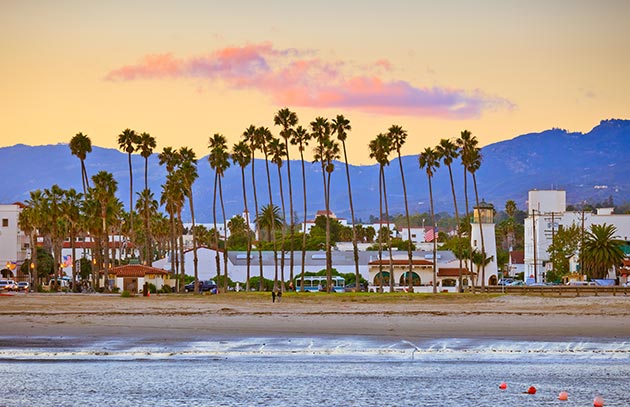 3. Santa Barbara
Wandering the streets of Santa Barbara, you might well assume you were somewhere near the Mediterranean coast. This small city, founded by the Spanish in the late 1700s, still displays traces of its colonial past. Its primary purpose was to house missionaries who planned to convert the indigenous Chumash-Barbareno tribe. To learn more about its history, visit the Old Mission, the old base of operations for the city's clergy and conquistadors!
Afterward, head to one of the city's many beaches. Arroyo Burro Beach, also known as Hendry's Beach, is flat, long and has gentle waves, so if you're traveling with children or pets, be sure to give it a visit. Summerland Beach is good for pictures since it is rimmed by majestic cliffs. For barbecues and other snacks, head to Goleta Beach Park.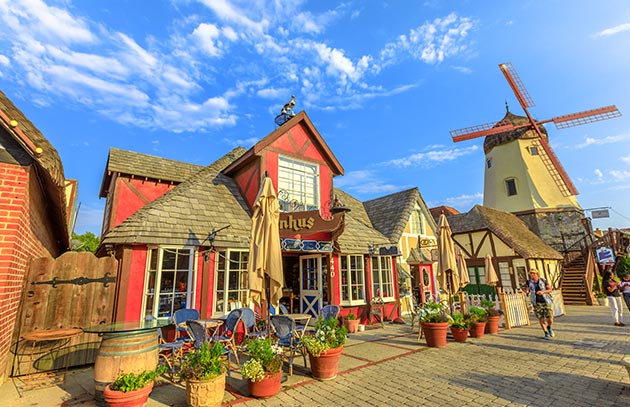 4. Solvang
From Spanish to Scandinavian vibes – drive up the 154, and you will reach Solvang, a city whose architecture and people make it feel straight out of Denmark. The majority of Solvang's people are in fact Danish-Americans, and you can explore their culture and history by visiting one of their two major museums.
The first of these is the Hans Christian Andersen Museum, which pays tribute to one of Denmark's most celebrated authors. Situated in The Book Loft, a bookstore on Mission Drive, it contains many paraphernalia from Andersen's personal life and writing career.
The second museum to visit is the Elverhøj Museum of History and Art. Designed to look like an 18th-century farmhouse, it displays works by contemporary Danish and Danish-American artists.
After spending a day at the museums, unwind by tasting some of the local wine. As a part of the Santa Ynez Valley, Solvang produces some of California's highest-quality wines!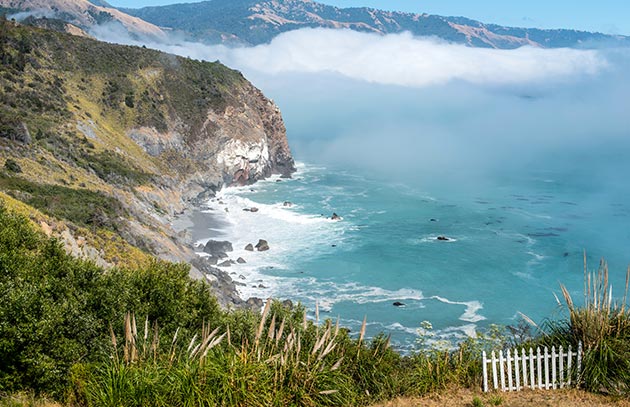 5. San Luis Obispo
San Luis Obispo's most popular attraction is Bubblegum Alley, which is exactly what it sounds like: an alleyway whose walls are covered in chewed pieces of bubblegum. Locals believe that the tradition of throwing bubblegum here was started by students in the 1950s. Since the 1970s, the city's authorities have been trying to clean it up, but – for better or worse – their plans have been repeatedly thwarted. Like many other cities near the Californian coast, San Luis Obispo was founded to establish links with the local tribes (and hopefully convert them to Catholicism). The Mission San Luis Obispo de Tolosa, built in 1772, is not only a functional place of worship but also home to a museum with artifacts from this era of colonial history.
Before you leave the city, be sure to look at some of the local art in the San Luis Obispo Museum of Art.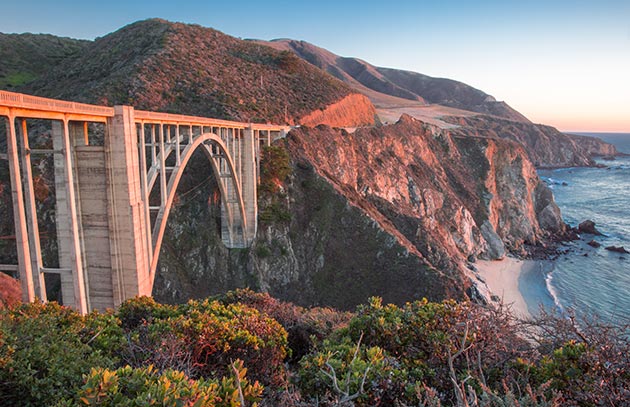 6. Big Sur Coast
Besides a few pretty towns, most of the Big Sur Coast between Carmel-by-the-Sea and Hearst Castle actually consists of undeveloped land. That means plenty of secluded beaches for you to enjoy! The region is abundant with wildlife, both marine as well as terrestrial – otters, whales, coyotes, California condors, black bears, and more. Make sure to charge your camera batteries before you go!
The region has 10 state parks, of which you should try and visit at least Limekiln State Park and Andrew Molera State Park. For excellent views of the sea, plan a trip to the Bixby Creek Bridge, one of the most photographed bridges in the country. If you stop at Carmel-by-the-Sea, check out the local Spanish mission.
---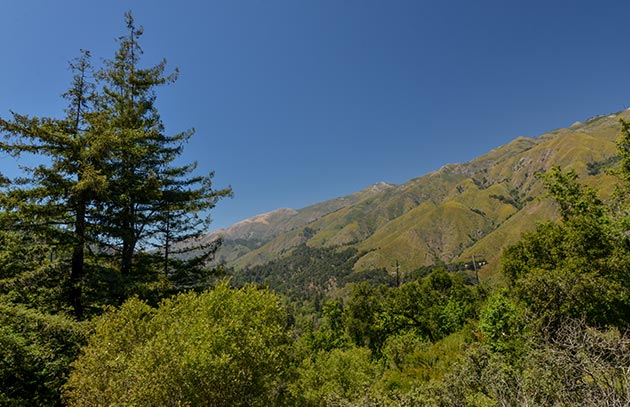 7. Santa-Lucia-Highlands
Napa Valley may be California's most iconic wine-growing region, but it is far from the only one. The Santa Lucia Highlands, in Monterey County, has been home to vineyards since the late 1700s and gained recognition as an American Viticultural Area in 1991. The region's cool, foggy climate allows for the cultivation of otherwise rare grapes, allowing its locals to market wines of the highest caliber. The local specialties are Pinot Noir and Chardonnay but don't be afraid to give everything a try.
Good wineries here include Paraiso, Manzoni Vineyards, and Pessagno. Enjoy a drink – or a few drinks! – before exploring over 6000 acres of rolling hills covered in farmland. If you're in the mood for some hiking or rock climbing, head to the Pinnacles National Park, located about half an hour away by car.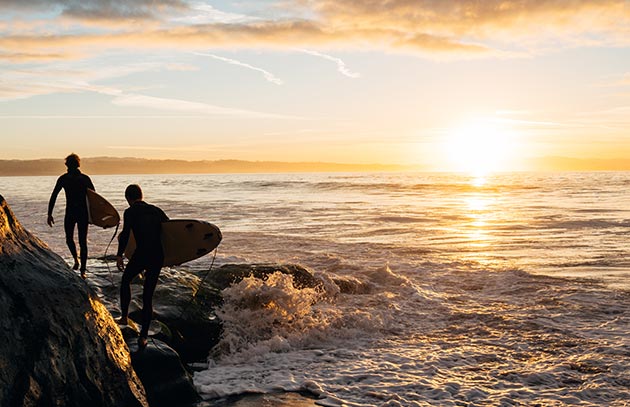 8. Santa Cruz
Get back on the CA-1 N and drive north to reach Santa Cruz, another city known for its stunning coastline. After a few hours relishing beach snacks and dipping your toes in the sea at Main Beach, go to the Santa Cruz Beach Boardwalk, which features one of the world's most scenic amusement parks. There's nothing like enjoying the sea breeze while on a rollercoaster! For those less inclined towards adventure sports, the Boardwalk also offers arcades where you can play a number of competitive video games.
If you've been in California long enough, you must have seen cars plastered with stickers labeled 'Mystery Spot.' You can explore the 'spot' in question by driving into the redwood forest just outside Santa Cruz. In the small compound and wooden cabin that makes up Mystery Spot, gravity seems to go haywire – people stand in ways that should be impossible, and it's very difficult to even walk straight! Urban legends attribute these phenomena to aliens, though the scientific community maintains that they are merely visual illusions.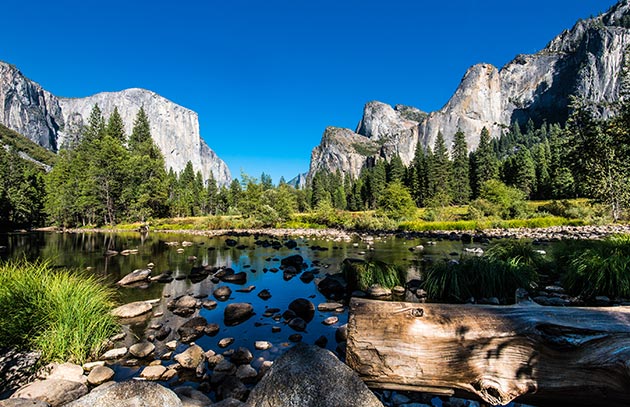 9. Yosemite National Park
This world-famous park, with its breathtaking valleys, cascading waterfalls, and glittering glaciers, needs little introduction! Spend at least two days exploring the wilderness here – if not by hiking and camping, then by going on an organized nature walk or photography tour. The forests are home to giant sequoias, some of the largest living organisms on the planet, as well as 90 mammals, 26 birds, and 22 reptile species. Sentinel Rock and Half Dome are great places to go take pictures.
If you'd like more challenging mountain activities, plan a climb up the 3000-foot-high El Capitan. Alternatively, head to the town of Mammoth Lakes, which allows visitors to go skiing and trekking on the slopes of Mammoth Mountain.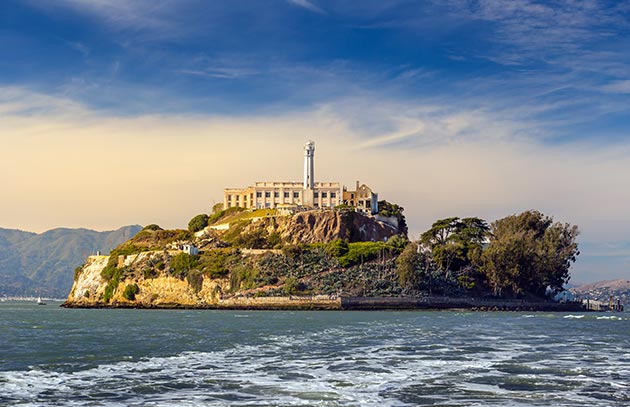 10. Alcatraz Island
The history of Alcatraz Island is rife with notoriety. Until 1963, Alcatraz served as one of the most infamous prison complexes on the planet, holding high-level criminals such as Al "Scarface" Capone and James "Whitey" Bulger. Today, it is a part of the Golden Gate National Recreation Area. You may reach the island via a 15-minute ferry ride.
As you take a guided tour of the island's prison, fort and lighthouse, you will discover that it was a symbol of not only state repression, but also civil disobedience. Between 1969 and 1971, Alcatraz was occupied by United Indians of All Tribes, a Native American student federation, in protest against the forced assimilation of indigenous people and the confiscation of their lands. Thankfully, President Nixon partially accepted the UIAT's demands, acknowledging the cultural sovereignty of America's native people. To this day, Alcatraz hosts events in honor of the protestors – see if you can attend any.