25 Best Tex-Mex Restaurants in Texas
Piping hot ground beef enchiladas smothered in yellow cheese! Sizzling steak fajitas, crispy flautas and sky-high nachos galore! These are the pillars of Tex-Mex food. From San Antonio river walk eateries to down-home food trailers, Tex-Mex fare is enjoyed all over the Lone Star State. It's known for copious amounts of yellow cheese, ground beef and flour tortillas that never fail to leave you full and ready for a nap. While usually not considered as cool as its authentic Mexican counterpart, it's enjoyed nonetheless and truly belongs in a league of its own. Whether you're a Texas local hankering for a Tex-Mex feast near you or planning to visit, here are the best restaurants to enjoy Tex-Mex.
Best Tex-Mex Restaurants in Texas, How do these rankings work?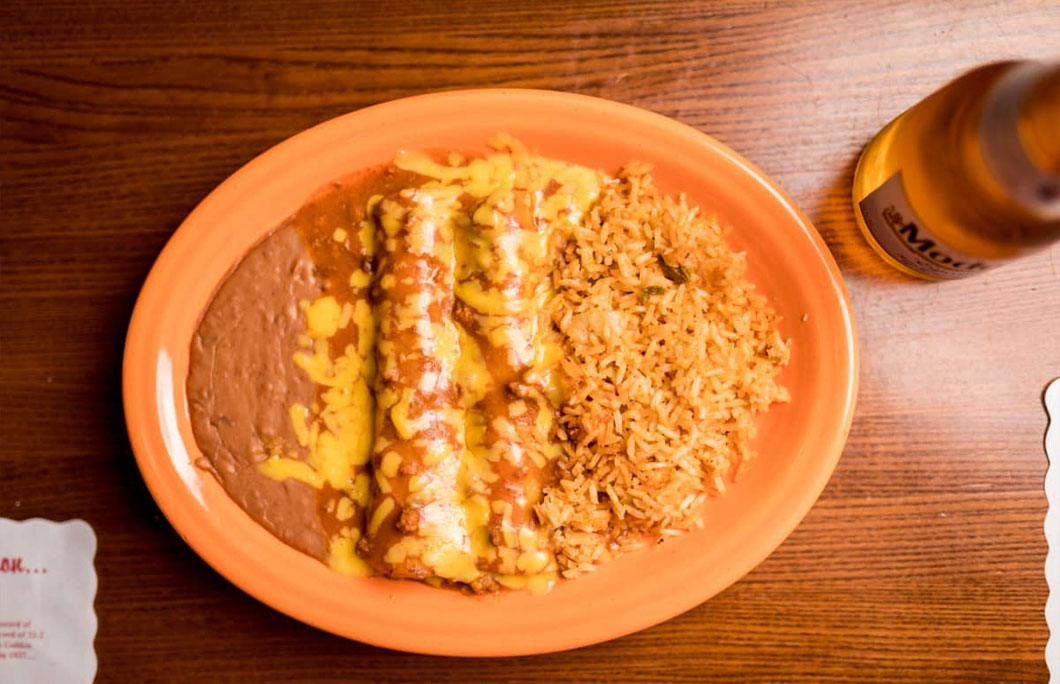 1. Matt's El Rancho – Austin
The Matt behind Matt's El Rancho started his career in 1923 selling tamales at the age of six, so you know you're in for some time tested recipes. Since 1952, Matt's El Rancho has been providing Austin with the absolute best means of Tex-Mex and Mexican fare imaginable. From the lava-like queso to the crispy chicken flautas, each menu item is more delicious and flavorful than the last. Start with the bean and cheese nachos and work your way down the menu.
---
2. Cielito Lindo Mexican Cuisine – Cedar Park
Cielito Lindo Mexican Cuisine's atmosphere makes it obvious that it is family owned and operated. The hospitality here is palpable, and the dishes are some of the best in Texas. Go big on their family fajitas, tortas or burritos for a massive spread you won't soon forget. Oh, and don't forget the nachos – trust us.
---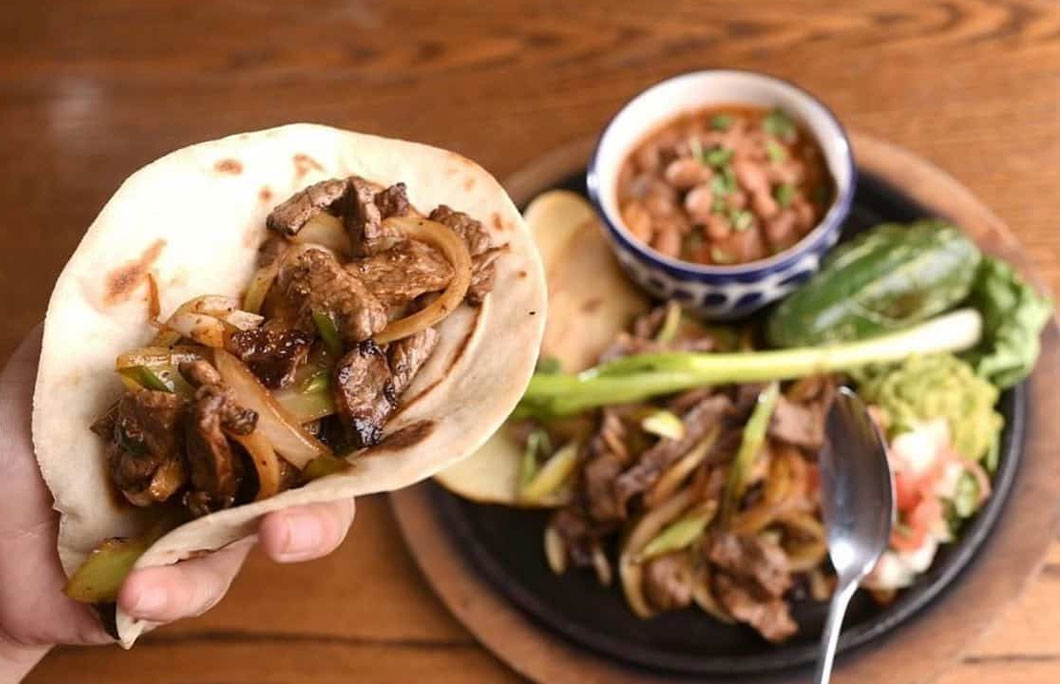 3. Mi Tierra Cafe y Panaderia – San Antonio
For 75 years Mi Tierra has been serving up some of the best Tex-Mex dishes in the state. Whether you're after some local mariachi tunes, an ice-cold marg, sizzling fajitas or just some Tejano hospitality, Mi Tierra is the place to be. Get your fill of fajitas, margaritas and so much more at this downtown San Antonio favourite.
---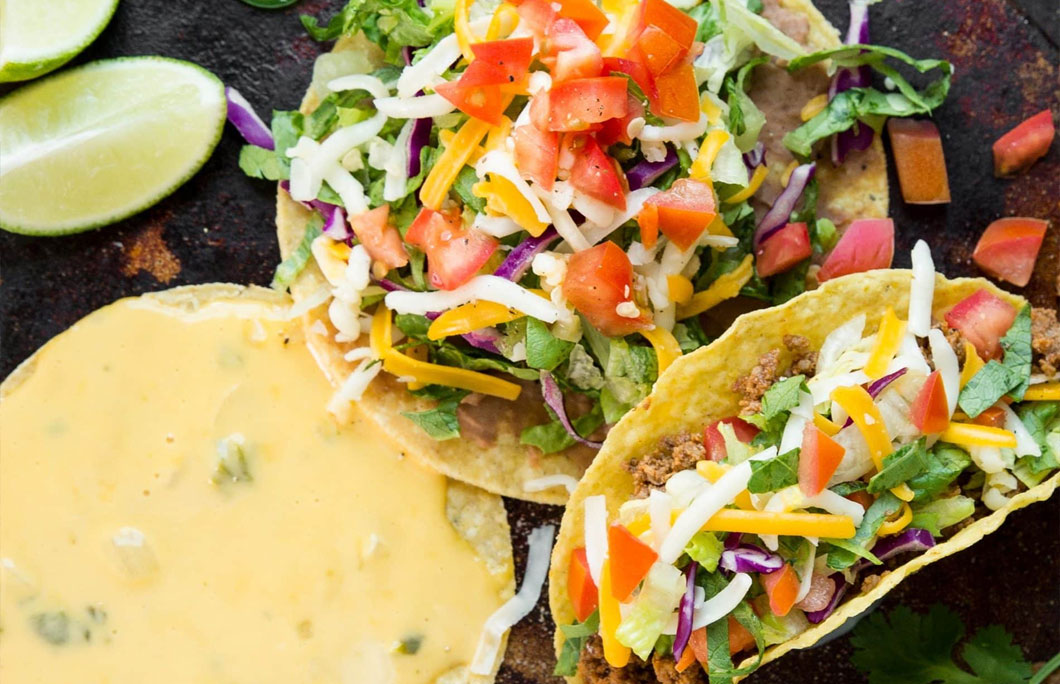 4. Gringo's Mexican Kitchen – La Porte
This laid back small chain restaurant is aLone Star fave for its house specialities such as short rib carne guisada and pollo con queso. Don't feel like dining in? Take the party home with their to-go margaritas and fajita platters that can be taken away. Load up on their creamy green sauce and don't skimp on their famous 'cadillac ritas either.
---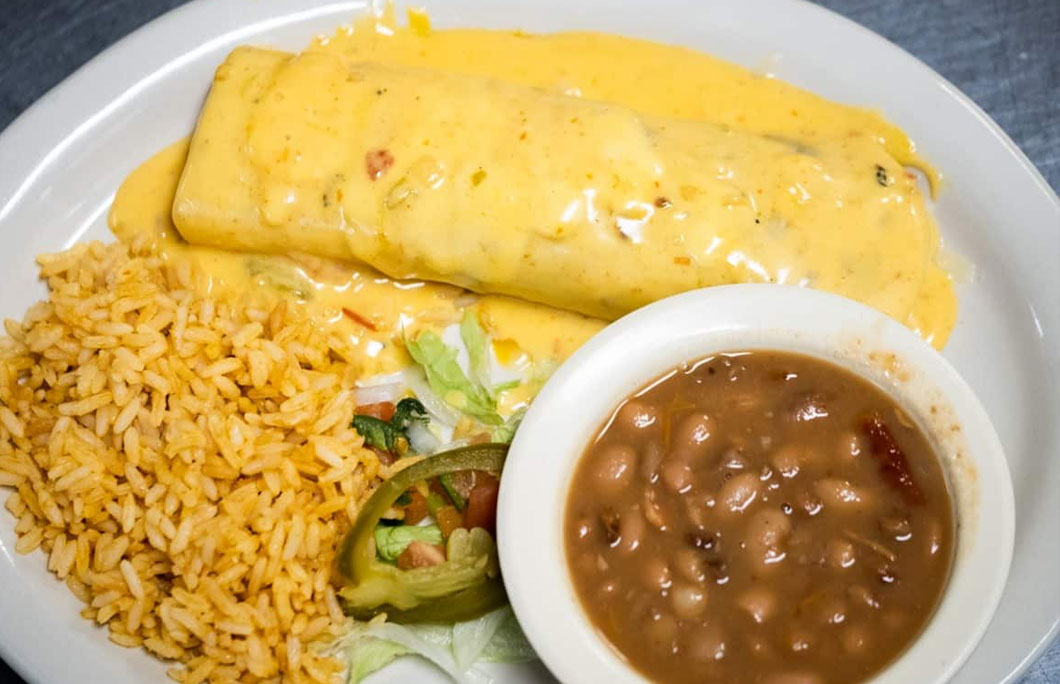 5. Ramos Tex-Mex Restaurant – Austin
Ramos Tex-Mex serves up some of the tastiest Tex-Mex fare around for breakfast lunch and dinner. Start your day with a hearty helping of their chorizo and egg breakfast burritos or the carne guisada omelette. Heading over later in the day? You can't go wrong with some cheese smothered chicken enchiladas.
---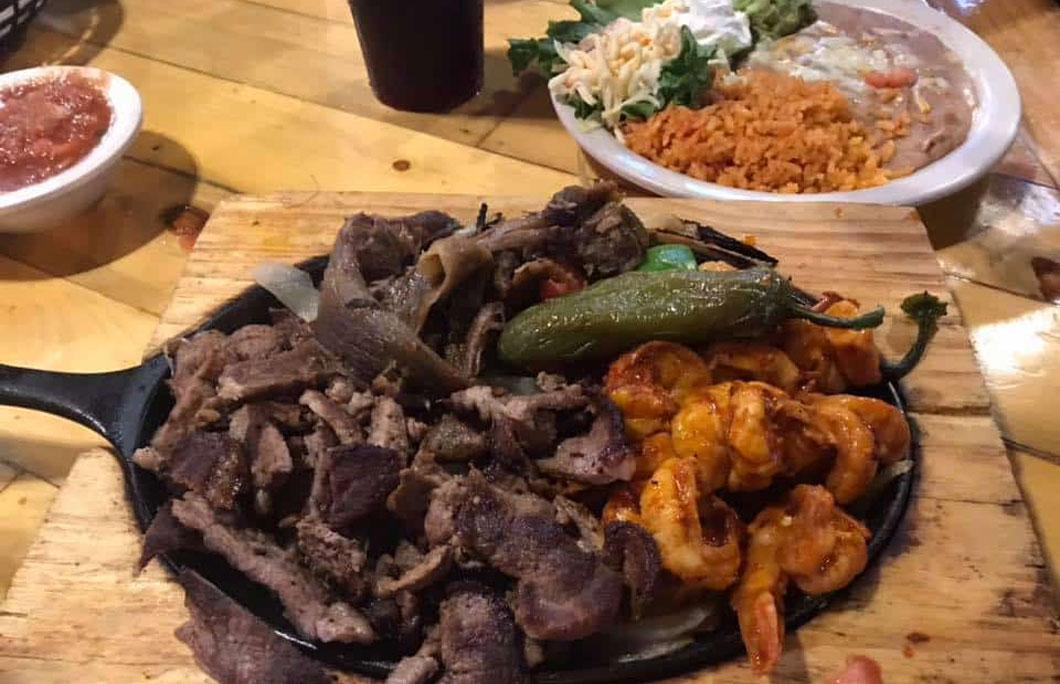 6. Braceros Mexican Grill & Bar – Amarillo
Braceros Mexican Grill & Bar is an Amarillo fave for their incredible line up of both traditional Mexican food and classic Tex-Mex dishes. Load up on their Tex Mex delights like crispy ground beef tacos or sizzling skirt steak fajitas. Either way, you'll be hooked for life.
---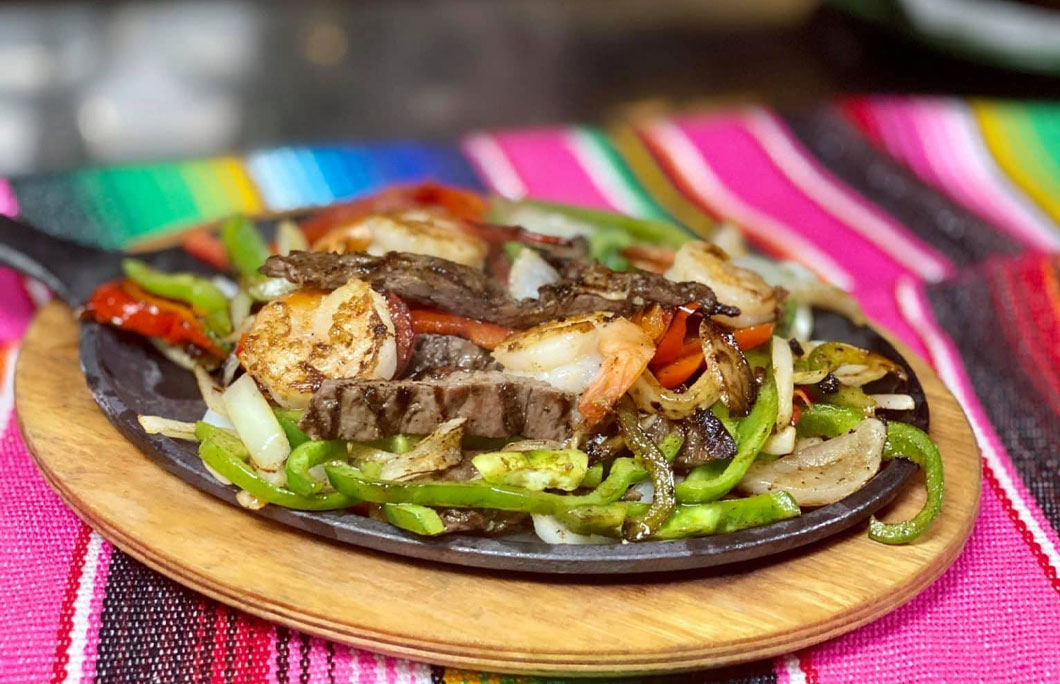 7. Casa Chapala – Austin
Craving an ice-cold margarita alongside some salty chips and piping hot Texas queso? Casa Chapala is the place to be. This Tex-Mex joint is famous for its delicious molten queso and stuffed-beyond-belief burritos. Load up on some chips and queso, an icy margarita and a ground beef and beans burrito for the meal of a lifetime.
---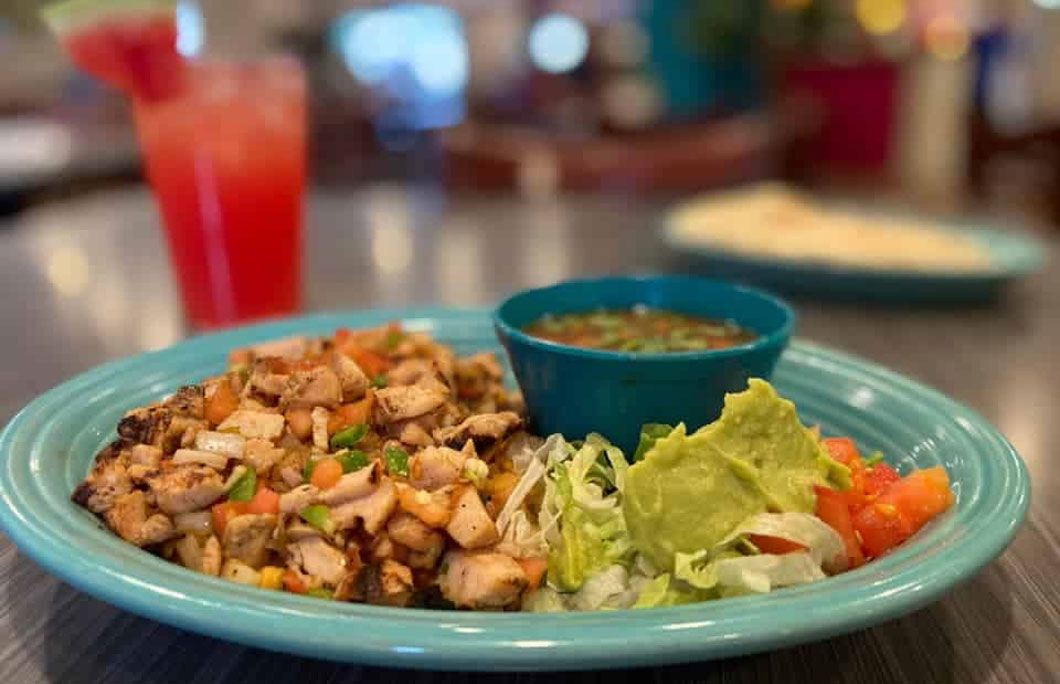 8. Panchito's – San Antonio
This local tex-max joint is perfect for breakfast, lunch or dinner. Take your pick from any of their delicious breakfast tacos, deliciously saucy enchiladas or perfectly sizzled fajitas. Or do like us and order all three. Either way, you're sure to enjoy a delicious meal at Panchito's.
---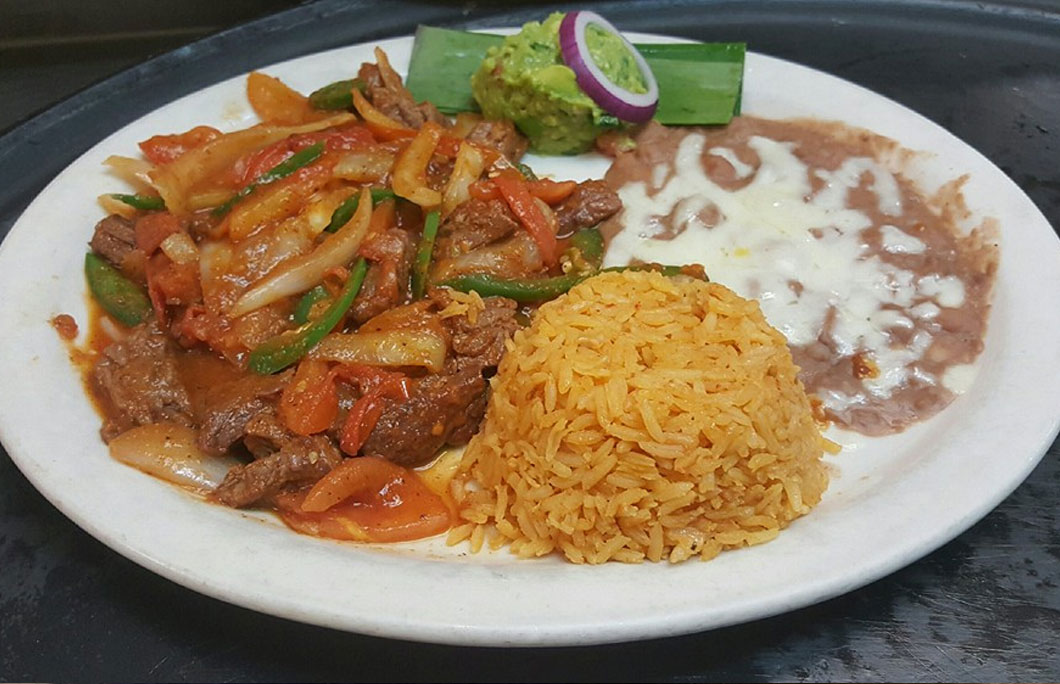 9. Mia's Tex Mex Restaurant – Dallas
This Lemmon Ave gem is a staple in Dallas' Tex-Mex scene. In addition to Tex-Mex classics like smothered burritos and blistering fajitas, you'll find that their house brisket tacos and deep-fried chimichangas are to die for. When at Mia's you've got to go big or go home, so we recommend the Cowboy Platter fajitas complete with beef, chicken and shrimp fajitas and a big ol' helping of rice and beans.
---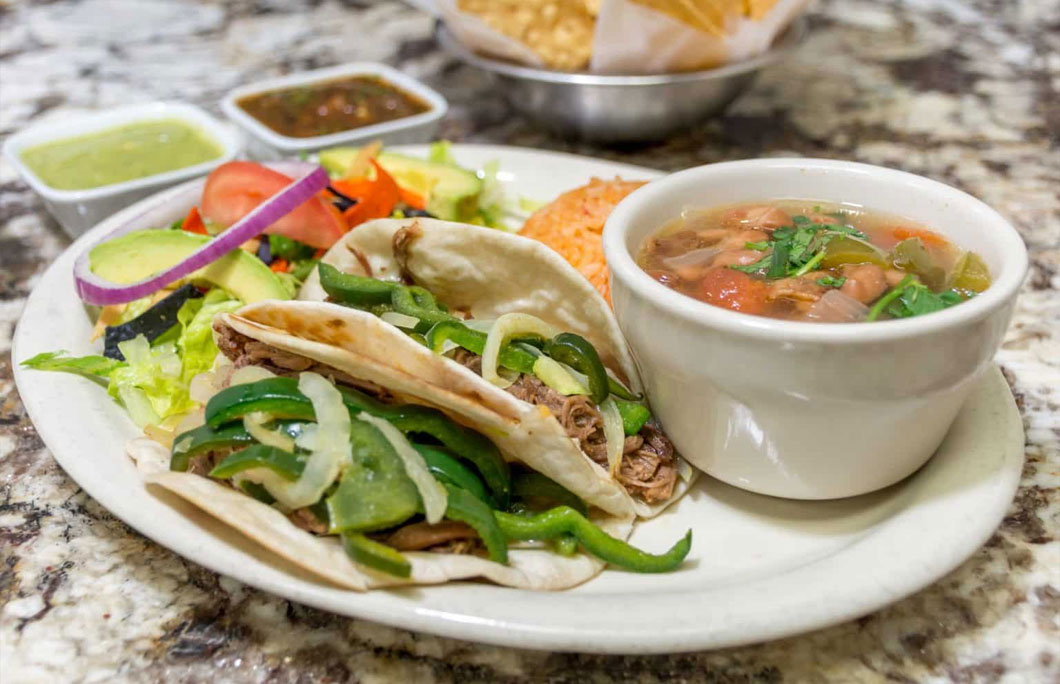 10. Gabriela & Sofia's Tex-Mex – Dallas
Gabriela & Sofia's Tex-Mex prides themselves on specially selected dishes "stolen right out of mom's kitchen." So you know you're dining in a place with a down to earth and homey vibe. Each one of their menu items is delectable, but the nachos de la casa and chile con queso are the stuff of legends.
---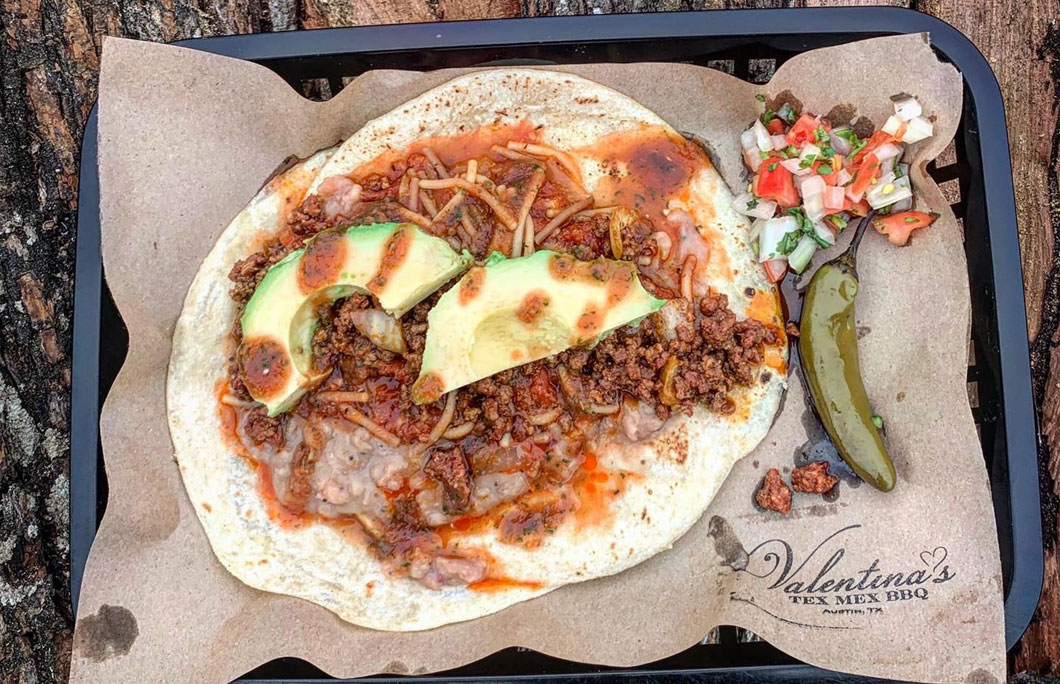 11. Valentina's Tex-Mex BBQ – Austin
Nobody combines Tex-Mex and classic Texan barbecue like Valentina's. We guarantee that the tacos at this down-home food trailer are going to change your life. Order their famous smoked brisket tacos or the mouthwatering smoked carnitas taco. Craving some chicken? Their pulled pollo taco is sure to hit the spot. Due to covid-19, they are only accepting online orders at this time – but trust us, it's worth it.
---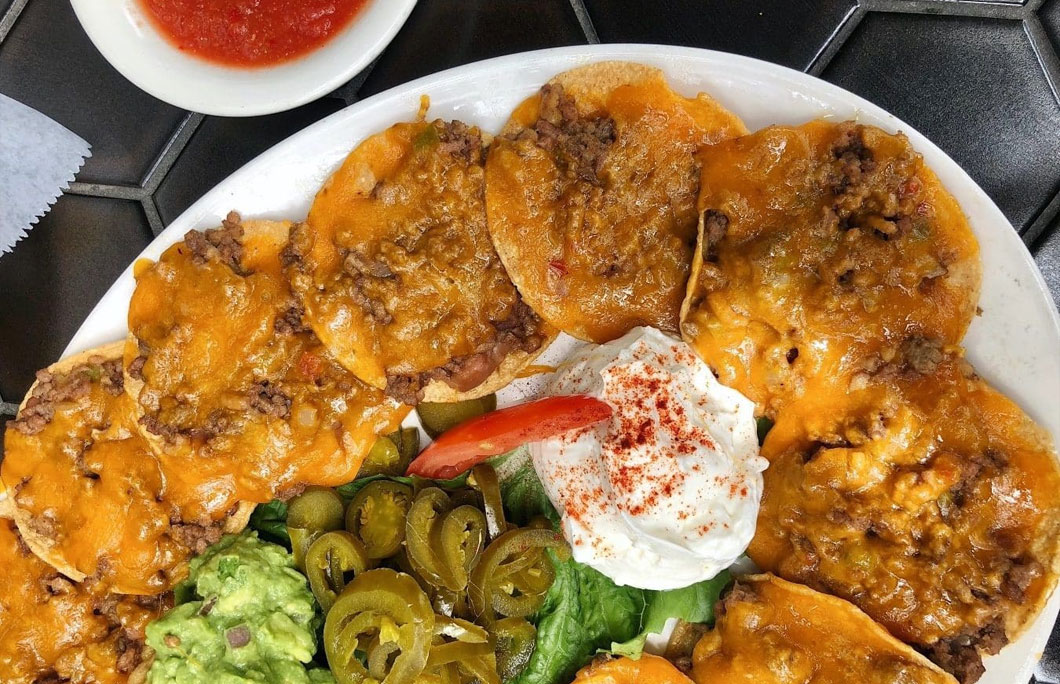 12. Mi Cocina – Dallas
Mi Cocina is a small North TX chain that brings the very best of Tex-Mex fare to your table. They are some of the absolute best for their incredible service, modern and intimate atmosphere and unbelievable Tejano dishes. Start with any of their nacho plates like the nachos locos with picadillo beef, beans, queso, guac and pico. Or how about the Habana nachos made with adobo smothered chicken.
---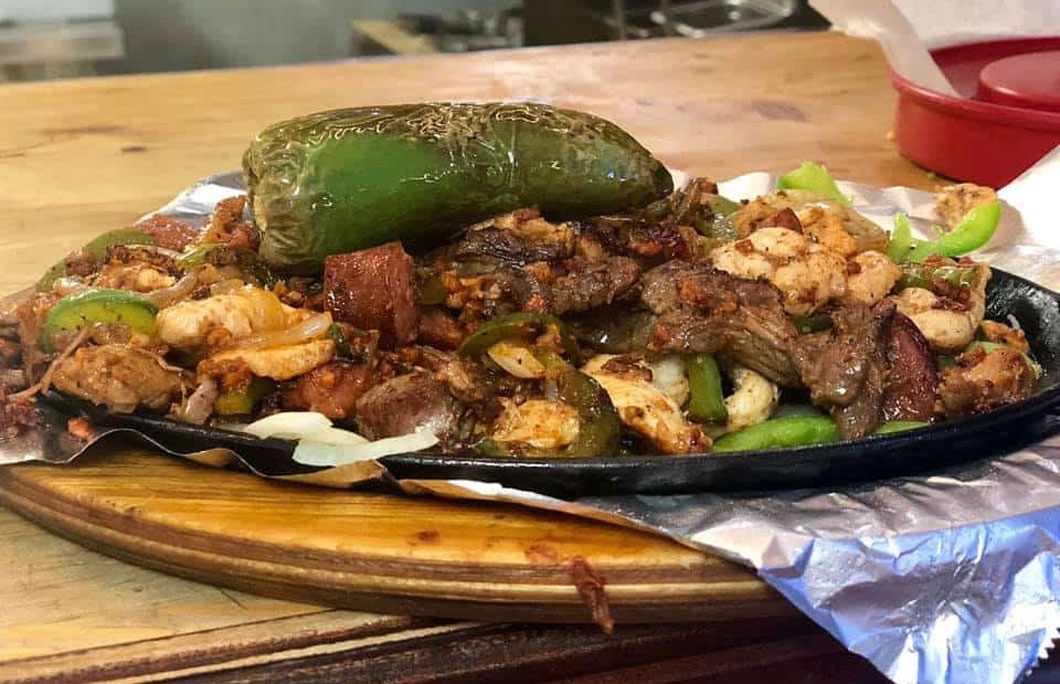 13. La Hacienda de Jalisco – Llano
La Hacienda de Jalisco is the family-style Tex-Mex joint you've been looking for. This no-frills, laid back eatery is one of the best around for their molten cheese enchiladas and sizzling beef fajitas. The big winner though is the hospitality and atmosphere. At La Hacienda de Jalisco, everyone is family.
---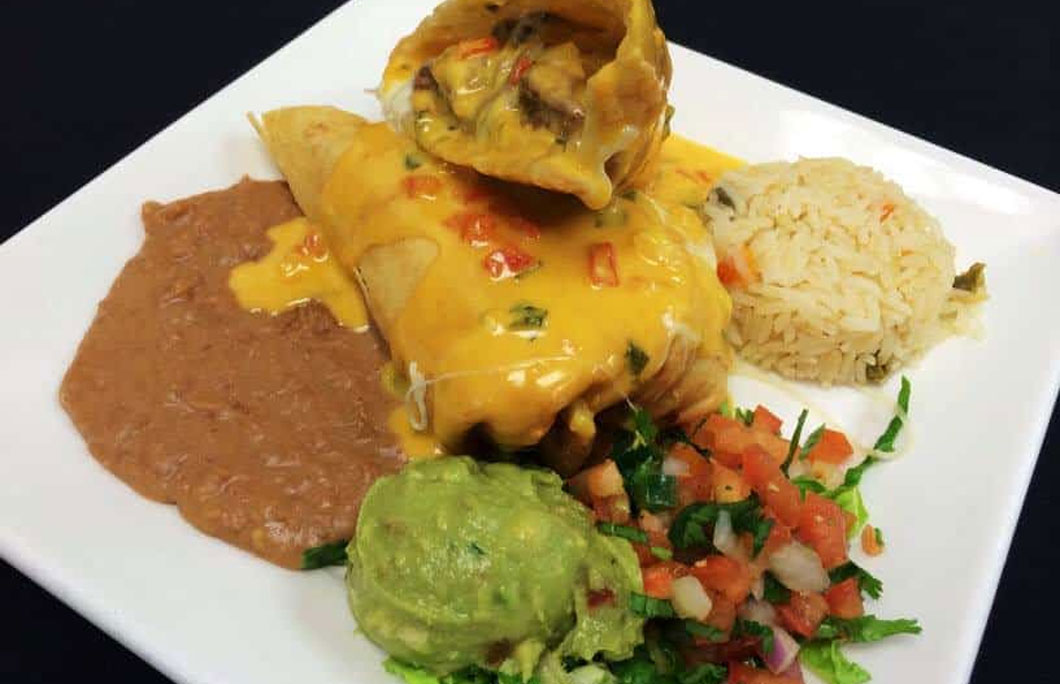 14. Gloria's Latin Cuisine – Dallas
Ask anyone in D-Town where to find the best Tex-Mex and Salvadorian cuisine combined, and they'll direct you to Gloria's. This Latin staple expertly combines the two cuisines in a homey yet upscale setting. Treat yourself to their crispy chicken flautas, ceviche tostadas or filled to the brim chile rellenos for a meal you won't forget anytime soon.
---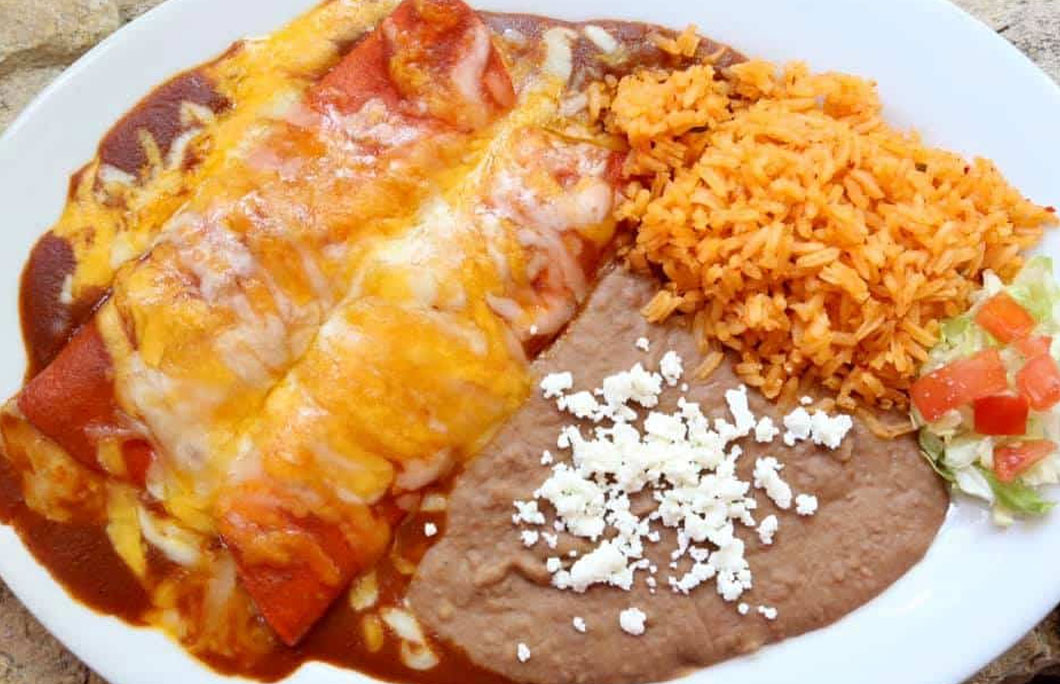 15. La Fonda On Main – San Antonio
Just outside downtown, you'll find a favourite among tourists and locals alike. La Fonda on Main is the cities oldest Mexican restaurant which means they've had ample time to perfect all the best dishes. You can't go wrong with anything on their menu, and the atmosphere is perfect. Don't forget to enjoy a few blood orange margaritas or ice-cold micheladas on their shaded patio.
---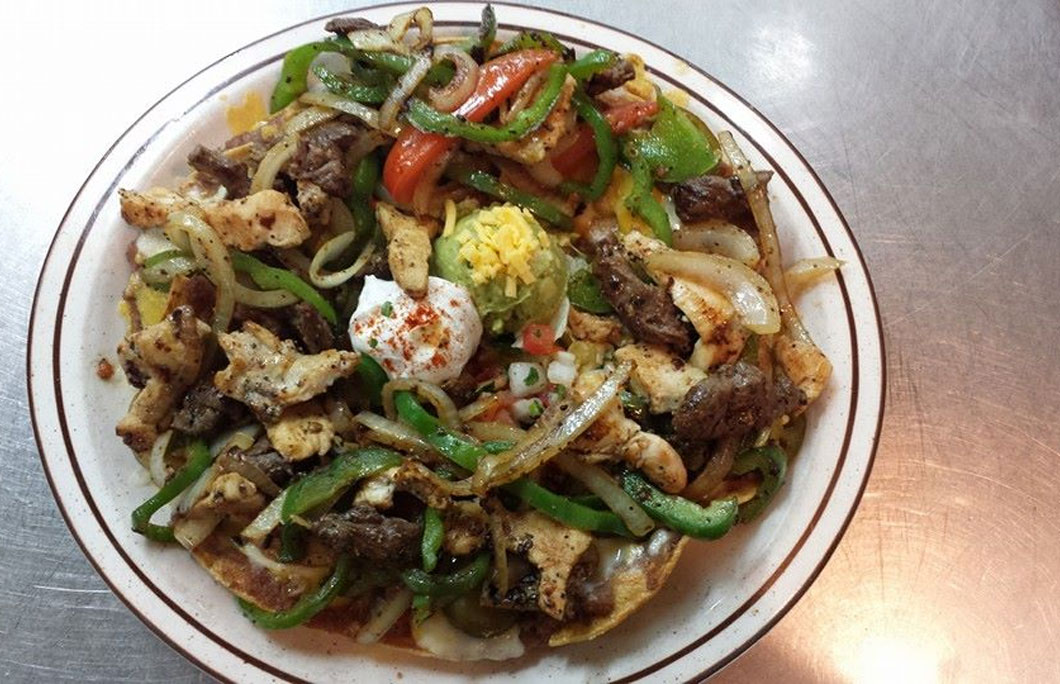 16. Old Mexican Inn Restaurant & Cantina
Old Mexican Inn in Corsicana has been family owned since 1941 and has the comfy, homey atmosphere to prove it. In addition to great service and a welcoming environment, the food is out of this world. Spoil yourself with a few coronas and a hearty helping of some chicken and cheese enchiladas. Don't forget some extra chips and salsa!
---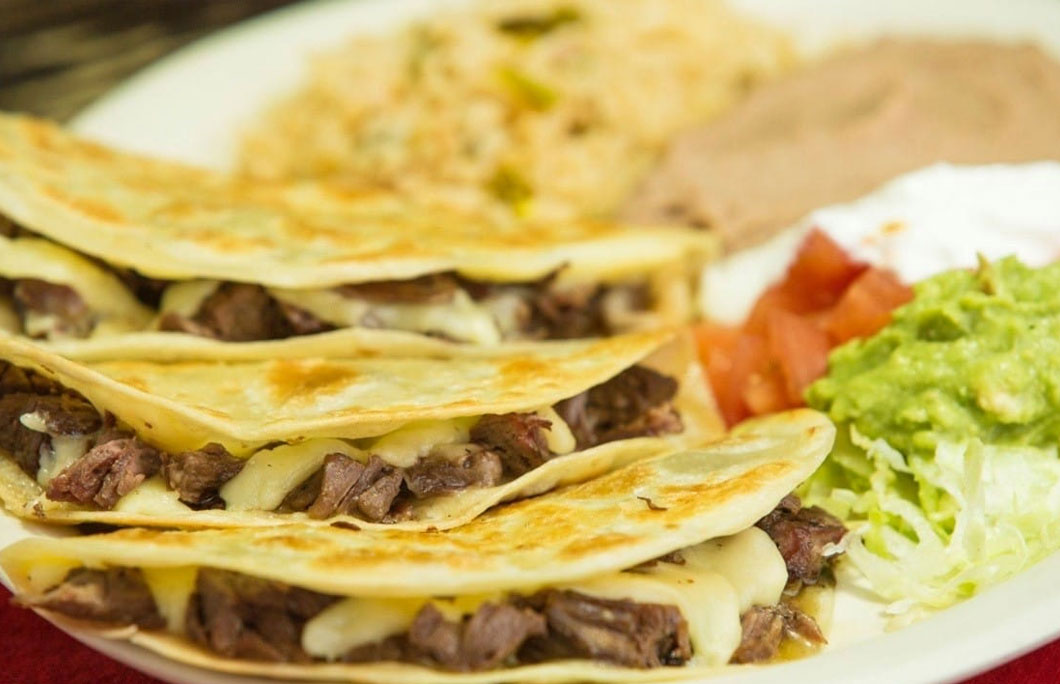 17. Lopez – Houston
Since 1978, Lopez has been the authority on great Tex-Mex food in Houston. Here you'll find a great lineup of your favourites like puffed and crispy chalupas, enormous burritos and crunchy tacos loaded with ground beef. We recommend treating yourself to their famous Lopez combo that comes with two cheese enchiladas, a beef taco, a chile con queso puff, and chile relleno.
---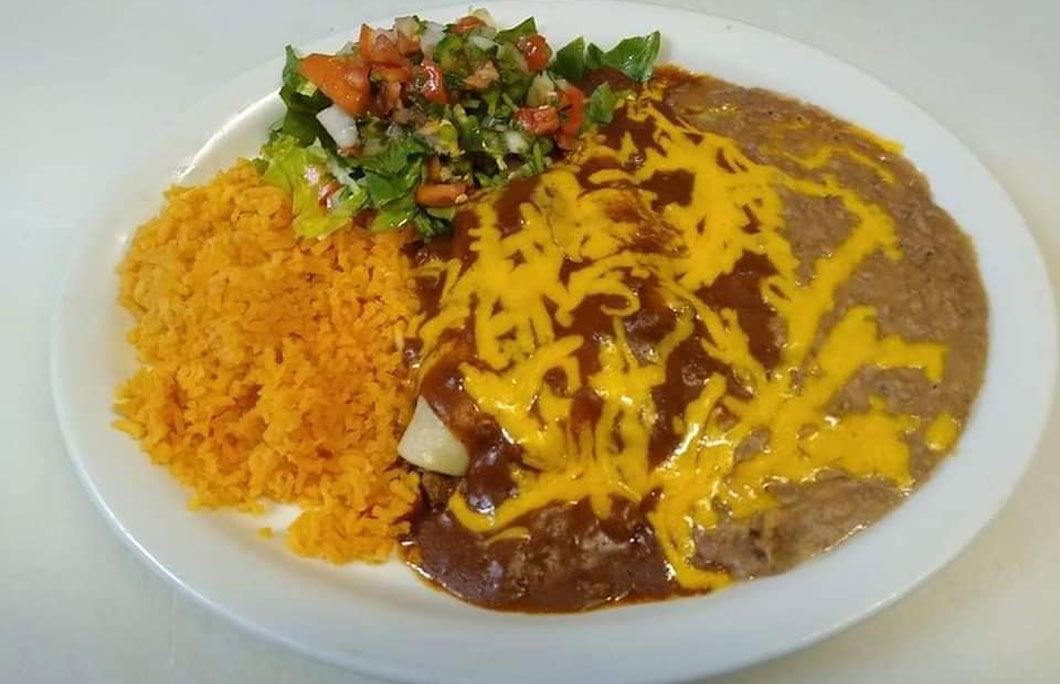 18. Restarante La Toska Tex Mex – Cedar Hill
Restaurante La Toska throws down all your Tex-Mex faves in their cosy, down-home establishment. From their charred chicken fajitas to their beef chimichangas and cheese nachos, you're sure to become a believer. Be sure to grab an order of their chile relleno, too and don't skimp on the rice and beans.
---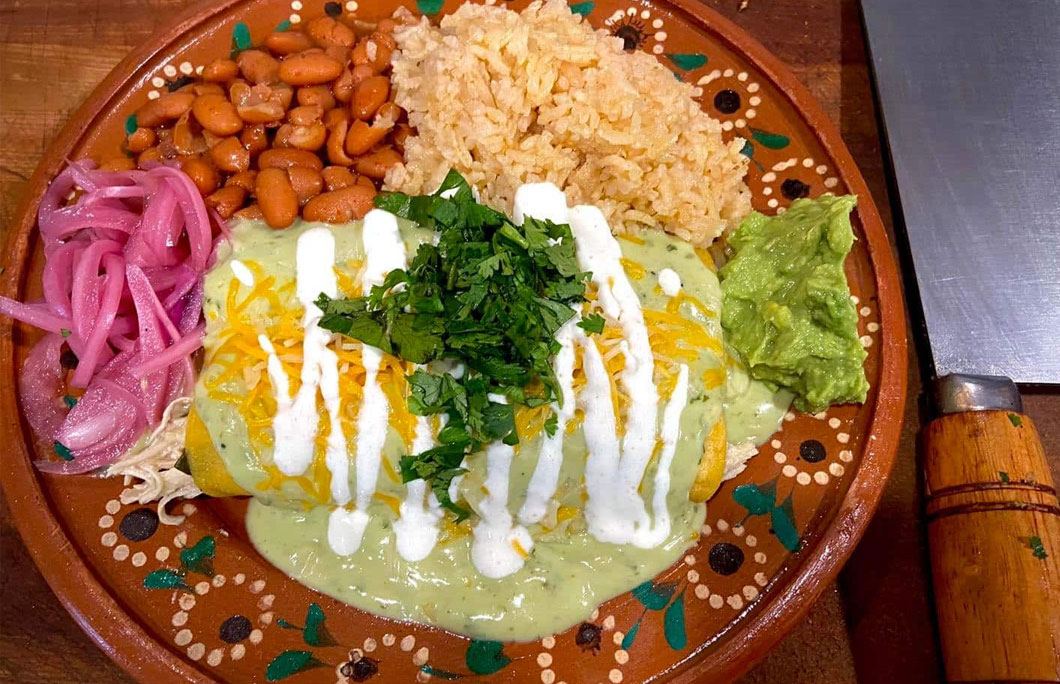 19. Compadres Hill Country Cocina – Boerne
Veteran owned and operated Compadres Hill Country Cocina is known for having the best Tex-Mex bites in the Hill Country. What is now a staple in the Texas Hill Country food scene once started as a humble food truck and grew from there. Whether you're after some fiery fajitas or cilantro chicken enchiladas, you're in for a treat.
---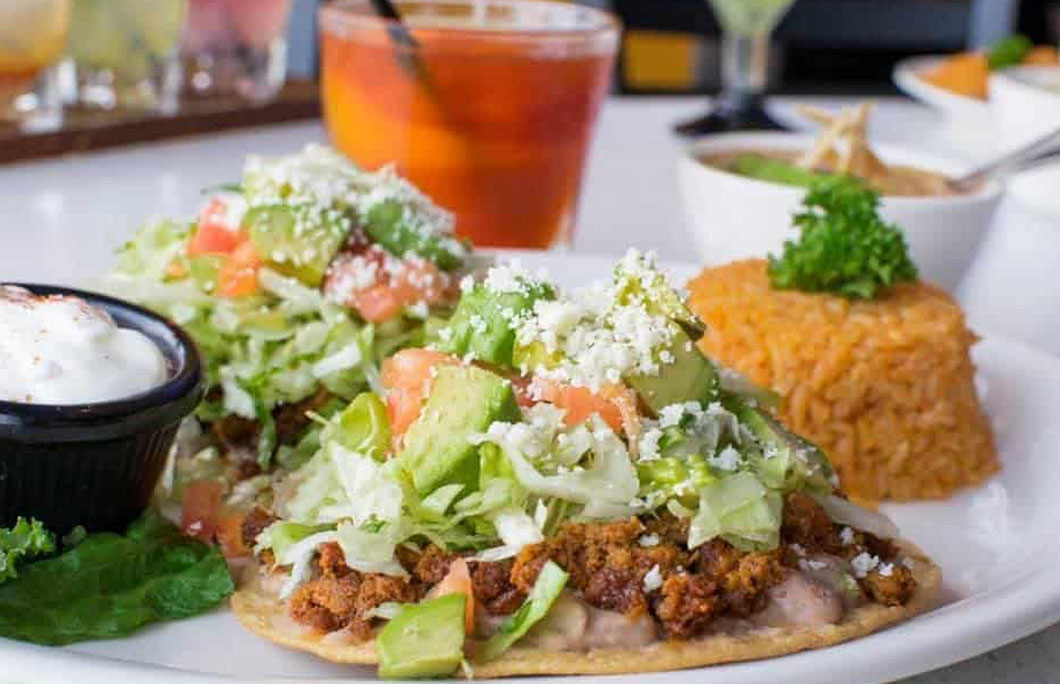 20. Rio Mambo – Fort Worth
This Fort Worth gem is known for slamming down some of the best Tex-Mex fares in the state. Take your pick from their classic chalupas stuffed with your choice of beans, picadillo or shredded chicken alongside a hefty tortilla soup. Or about their famous sizzling platter of brisket or ribeye fajitas with a house marg? Either way, you're sure to leave one pants size bigger.
---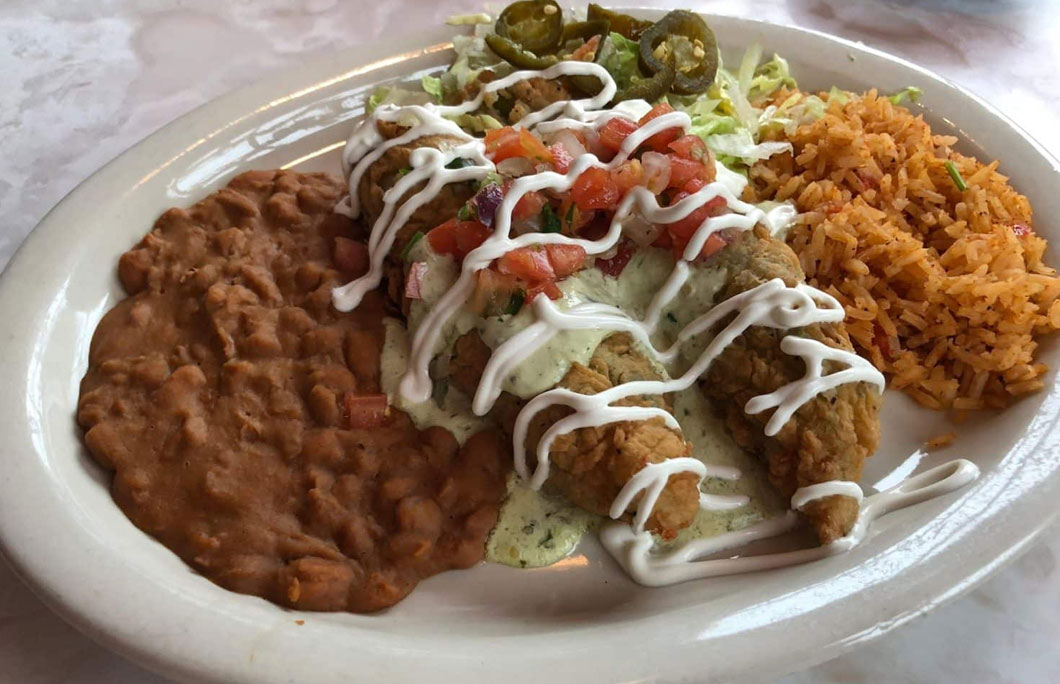 21. Chuy's – Austin
Look. We know. It's a chain. And a big one at that. But Chuy's is famous for a reason – it's GOOD. Originating from Austin and spreading across the US, Chuy's is recognizable from here to Ohio as the place to be for casual Tex-Mex. From their famous chicka-chicka boom-boom enchiladas to their classic chicken flautas and 'big as yo' face' burritos, Chuy's has all of your favourites. We recommend an order of their fajitas that are marinated with a beer, serrano peppers and lots of other goodies we'll probably never learn the secret to.
---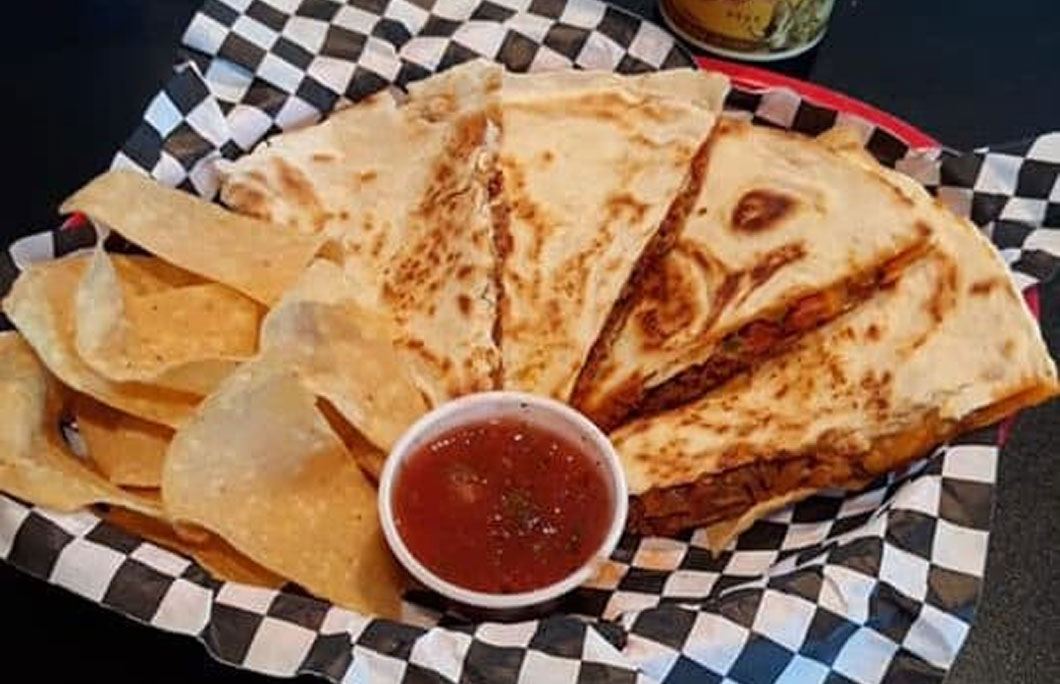 22. Mojo's Texmex Smokehouse – Burleson
Nobody and we mean nobody blends Tex-Mex classics, southern hospitality and barbecue-style like Mojo's Texmex Smokehouse. Treat your tastebuds to any one of their mouthwatering burritos made with chorizo, bacon, brisket or potato with a tex mex flare. While you're at it grab some nachos and some beers.
---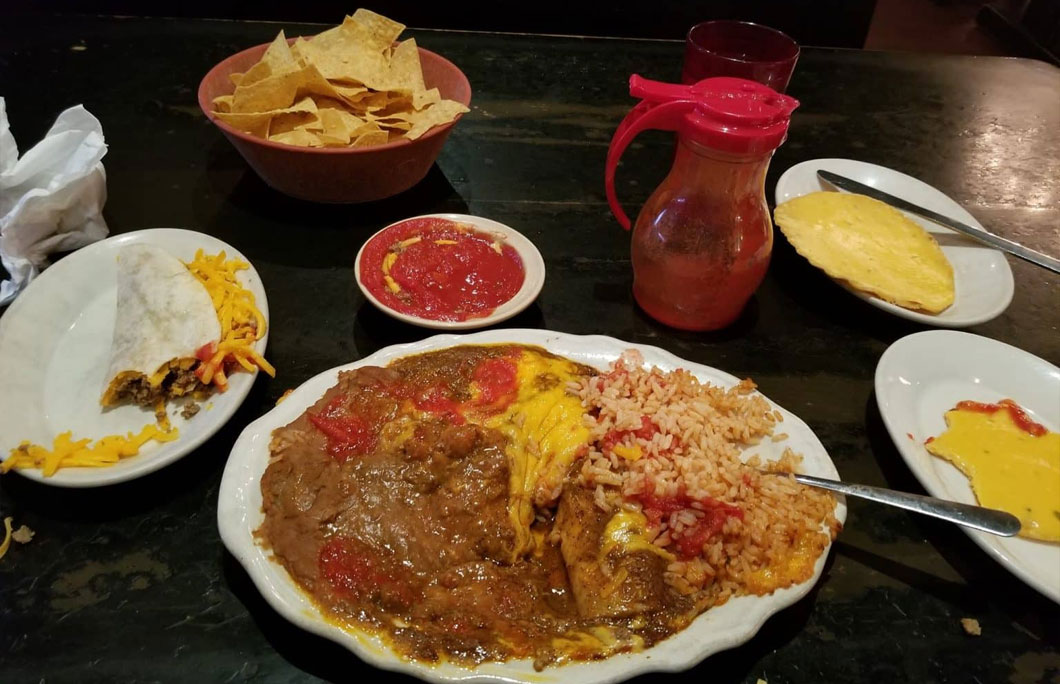 23. Little Mexico – Palestine
Little Mexico has been an East Texas fave for family-owned and operated Tex-Mex for more than 50 years. This cosy small-town eatery serves up some of the best chile con carne, fajita nachos and cheese-drenched enchiladas out there. Go all out on their 'El Sombrero Dinner' with your choice of two beef or cheese enchiladas, a crispy chalupa, a loaded taco, tamale with chilli and of course a hearty helping of rice and beans.
---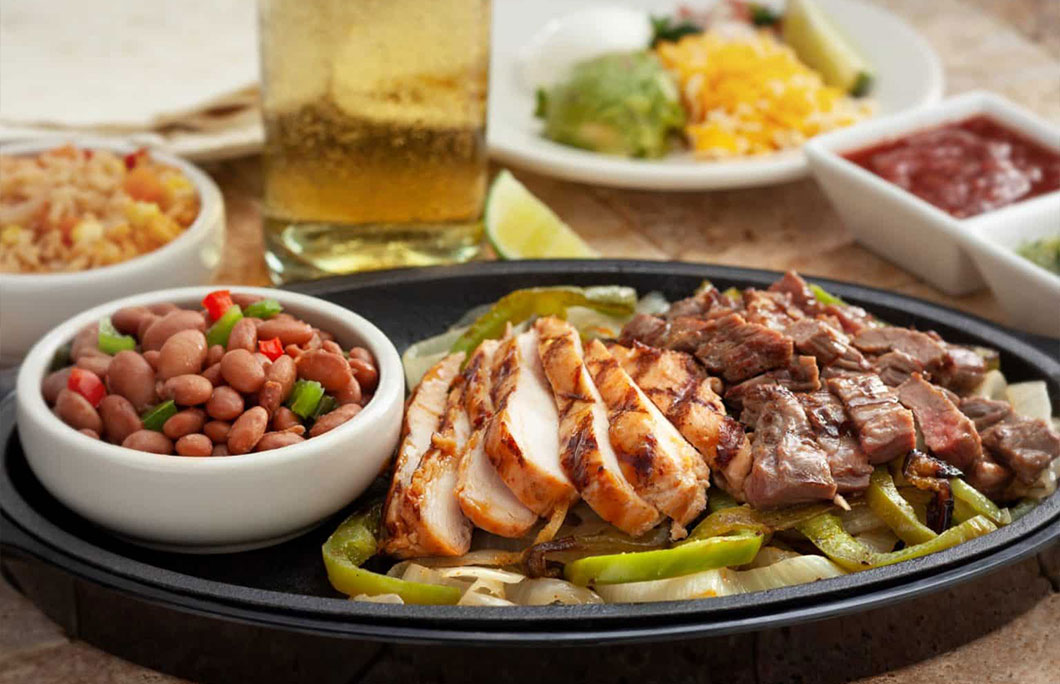 24. Abuelo's – Amarillo
Abuelo's calls itself "America's #1 Mexican Restaurant" and with its cult following and nearly 30 locations, it's not hard to see why. This cosy sit down neighbourhood eatery is known for its incredible Tex-Mex lineup. We're talkin' never-ending fajitas from angus beef steak to Yucatan barbeque shrimp and more crispy tacos, cheesy enchiladas and chip n dips than you can imagine. Start with their fajita chimichanga and don't forget an order of their queso diablo.
---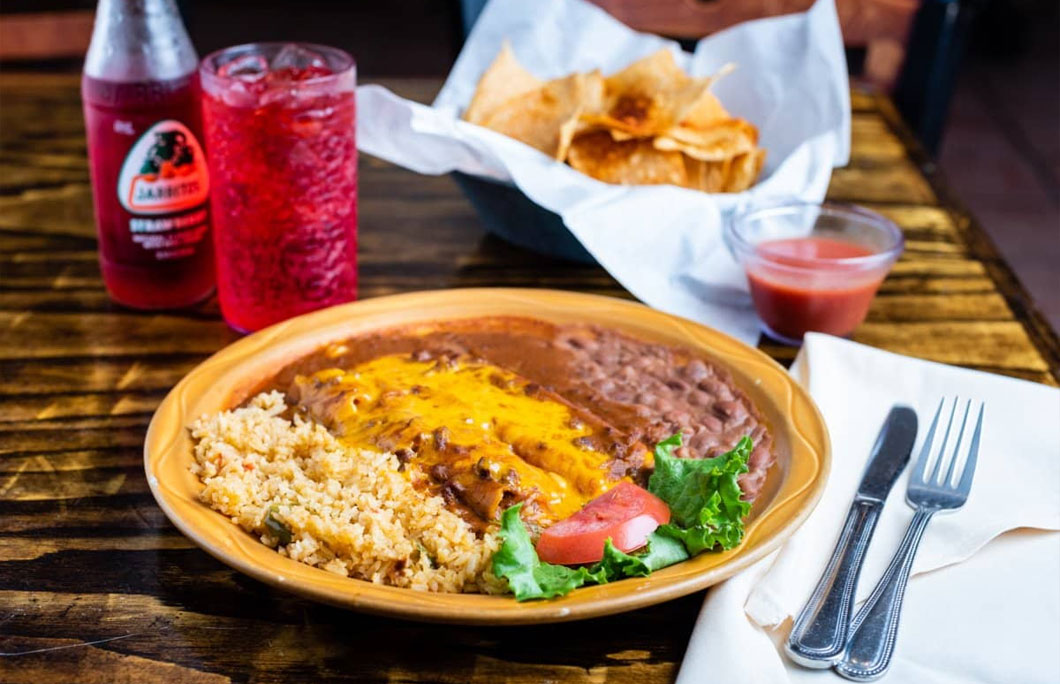 25. El Paseo Mexican Restaurant – Fort Worth
El Paseo Mexican Restaurant has been a Tex-Mex staple of Fort Worth since 1986. No matter what you're craving, they've got you covered. From sky-high fajita nachos, chile con queso, ajo shrimp quesadillas and enchiladas every which way, you're sure to leave full. Start with their bean and cheese nachos and work your way up to their legendary chimichanga dinner. Don't forget to polish it all off with a few flaked-to-perfection sopapillas.
---