The 7 Best Things to do in Houston with Kids
With its abundance of family-friendly activities, there is no shortage of things to do in Houston with kids. You'll never hear them cry "we are bored". From space shuttles to dinosaurs, museums to amusements, kids of all ages have plenty of things to keep them entertained and happy on a visit to this Texan city. Ready to start planning a trip they'll never forget? Then read our list of some of the best things to do in Houston with kids.
Best Things to do in Houston with Kids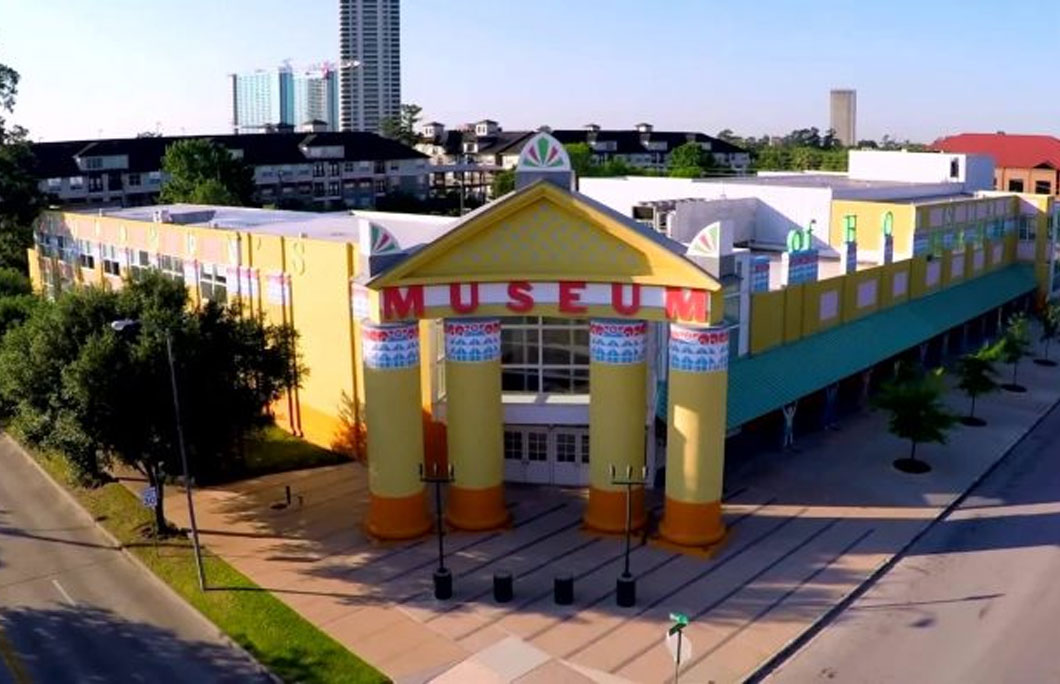 The Children's Museum Houston is located in Houston's beautiful Museum District. It is one of 19 cultural institutes that make up the cultural heart of the city. Other museums here that are suitable for children include The Health Museum, the Houston Museum of Natural Science and Houston Zoo. You could spend a whole week just exploring this incredible part of the city. This huge museum is fun for kids of all ages but is particularly great for toddlers and those up to 12 years old. There are loads of exciting and engaging bilingual exhibitions in the areas of science and technology, history and culture, health and human development, and the arts. One of the most popular exhibits is the Kidtropolis – a city for kids, run by kids where children start up businesses, get jobs and elect people to the city government.
---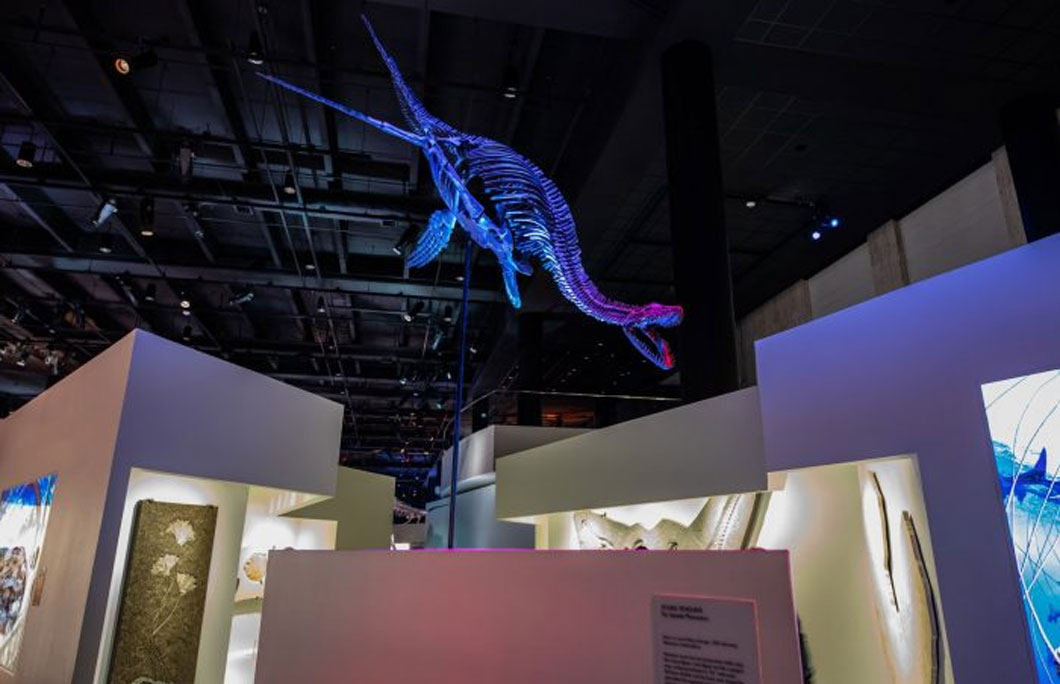 The Houston Museum of Natural Science is located in the Houston Museum District. It is located in the same zone as the Children's Museum, so it makes sense to plan to visit them both on the same day. This family-friendly museum provides hours of fun and things to do. Into dinosaurs? Head to the palaeontology hall and discover all about these prehistoric creatures. Fascinated by the cosmos? The planetarium is where you'll get closer to the sky and the celestial bodies. For those who like getting the flutters, pay a visit to the Cockrell Butterfly Center and see hundreds of live butterflies in a naturalistic rainforest setting. For a glimpse into Egyptian life, the Hall of Ancient Egypt is a fascinating exhibit. There are over a dozen permanent exhibit areas that examine astronomy, space, science, Native Americans, palaeontology, energy, chemistry, gems and minerals, seashells, Texas wildlife, and more.
---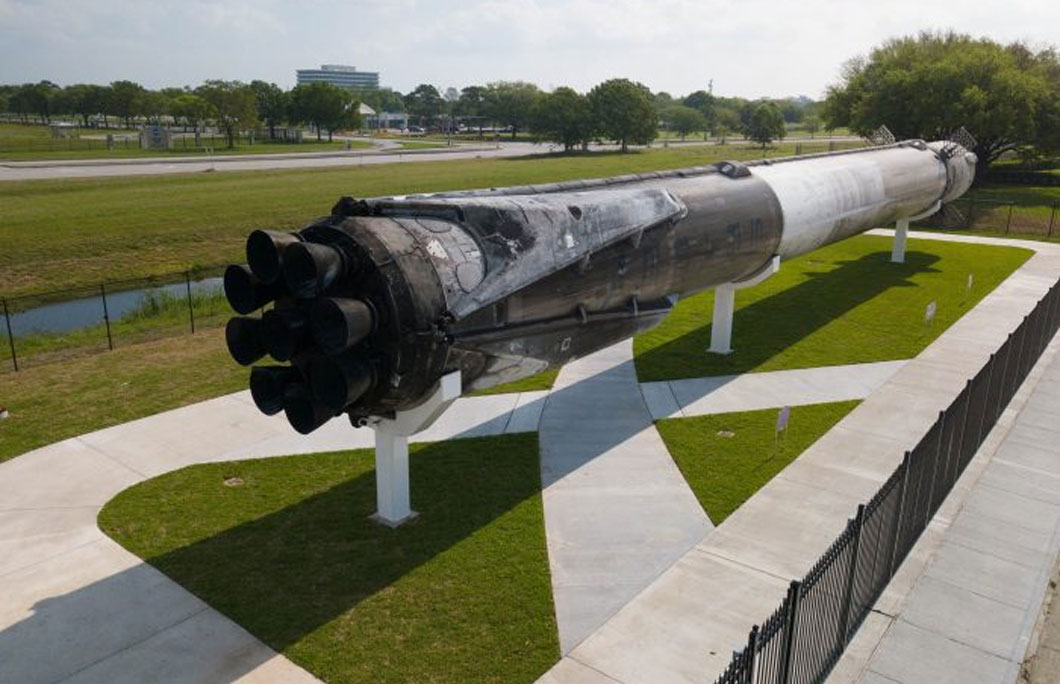 Located on the NASA Parkway, the NASA Johnson Space Center is one of the top visitor attractions in Houston. It has a huge collection of space artefacts telling the story of the American spaceflight programme. The Mission Mars exhibit is where you'll uncover the mysteries of the red planet and out on Independence Plaza, there is a shuttle replica mounted on a shuttle carrier aircraft. You can enter both of these vehicles and learn more about the Space Shuttle Program. There's also a flown SpaceX Falcon 9 rocket on display. But this isn't just a museum, the NASA Johnson Space Center is home to Mission Control and astronaut training and is one of the only places on Earth where you can see astronauts train for missions, touch a real moon rock and take a behind-the-scenes tour of NASA.
---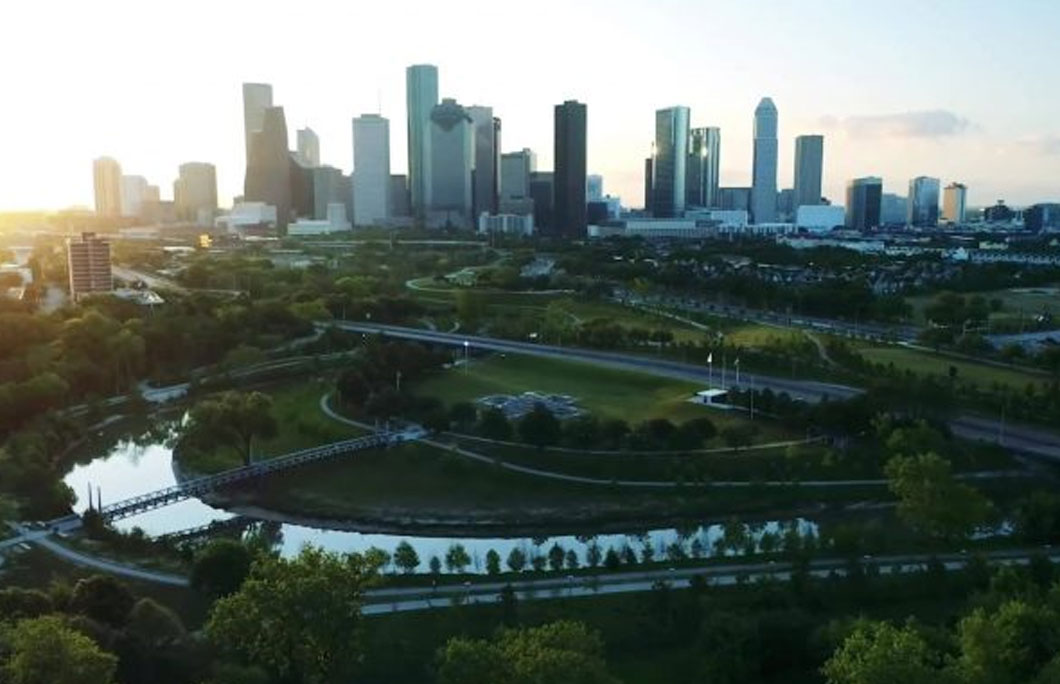 The Buffalo Bayou Park is located along the banks of the Buffalo Bayou – a slow-moving body of water that flows through Houston. Buffalo Bayou Park is a large green space just west of Downtown with beautiful gardens and native landscaping, hiking and biking trails, a dog park and a creative nature play area. You can explore the Bayou by renting a paddle craft on the lake or by renting a bike or you can just enjoy it on foot and follow one of the trails. There are loads of spaces for picnics and to play games or to just chill out in the serene surroundings. Come here at dusk and you'll witness 250,000 bats emerge from under the Waugh Drive Bridge. It is a spectacular sight. If bats aren't your thing, pop by the dog park to see the good doggos running around having fun.
---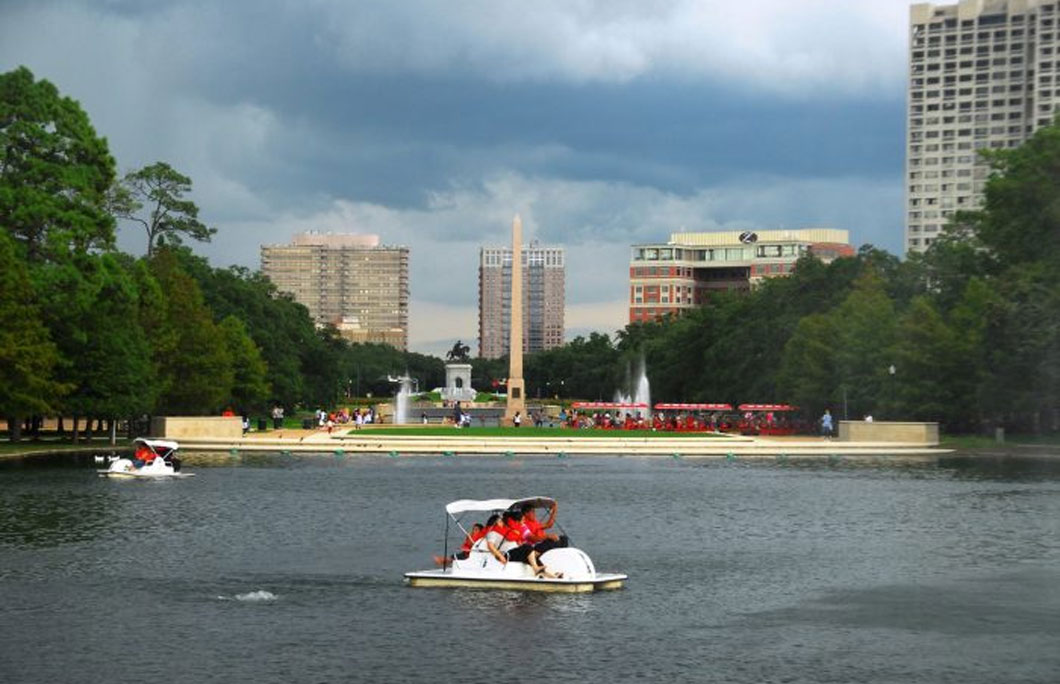 Hermann Park is situated at the southern end of the Museum District. It is the perfect place to spend a day with kids as there are so many things to do here. In this recreational destination, you'll find the Houston Zoo, Miller Outdoor Theatre, the Houston Museum of Natural Science, Japanese Garden, Rose Garden and Hermann Park Golf Course. There are plenty of activities to keep children entertained too. They can try fishing and boating or take to the trails and hike and bike around the space. They can also ride the train along Hermann Park Railroad. Some things to look out for are Sharon Engelstein's organic, bubbly sculptural forms and the wonderful interactive Family Garden. This is a super place where your kids can learn all about growing food.
---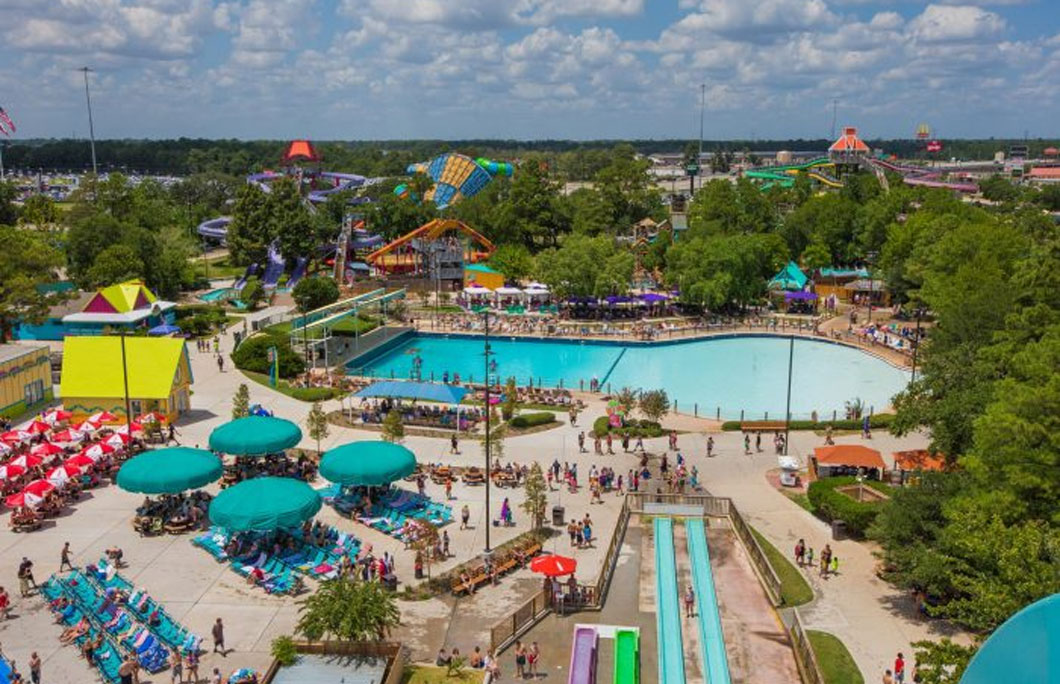 If your kids are aquatic fanatics, then they can get wet and wild in Houston's largest water park! The place is jam-packed with thrilling water rides that are guaranteed to make kids of all ages scream with delight. Apart from the steepest slides and rides, there are relaxing pools and areas where adults can accompany younger children. There's also a wave pool where the whole family can have fun together. You'll find Splashtown water park in the Spring CDP of unincorporated Harris County which is just north of Houston.
---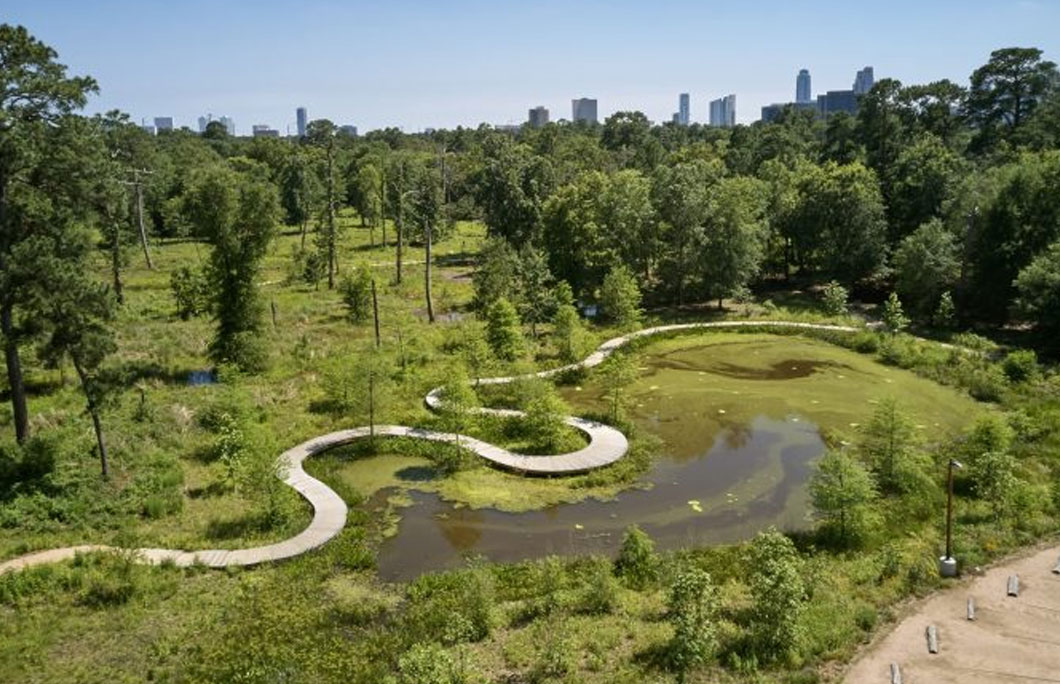 Nestled in the heart of Houston is this wooded enclave where you and the kids can get reacquainted with nature. Kids can enjoy fun and educational workshops about plants and wildlife and there are miles of nature trails to explore. The trials take you through different habitats, including forests, ponds, wetlands and meadows. One of the best things to do is to join one of the free guided nature hikes. On these hikes, you'll explore the various ecosystems to learn about the local wildlife, plants and natural history of the nature centre. As you walk around, tell your kids to keep an eye out for the wonderful wildlife that live here, for instance, birds, butterflies and other insects, spiders, frogs, snakes, turtles, lizards, rabbits, armadillos, squirrels, and the alligator that lives in the Meadow Pond!
---