The 50 Best Tacos In America
Are you ready to taco-bout one of the year's most mouth-watering holidays? October 4th is National Taco Day in the United States and we've prepared a list of the best tacos in America because we can hardly contain our excitement.
Soft, hard, crunchy, or spilling over with sides with delicious toppings, we don't judge. Just like you, we love tacos in all of their shapes and forms.
However, there's no denying that sometimes you stumble upon an especially delicious taco. That's why the Big 7 Travel team decided to hear from our readers, ask locals, and scour the country in search of the best tacos.
From California to New York and even all the way to Tennessee, get ready to celebrate one of the most delicious holidays in the United States with our list of the 50 best tacos in America. We apologise in advance for any taco binge-inducing behaviour this list causes.
The Best Tacos In America, How do these rankings work?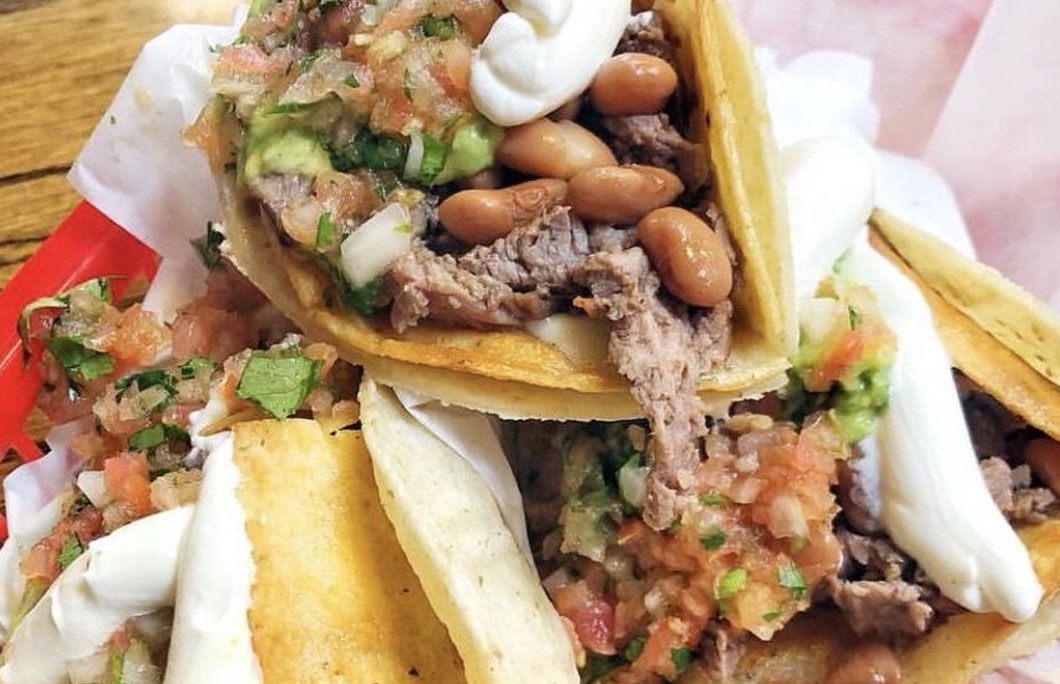 1. La Taqueria – San Francisco, California
You'll find most of the best tacos America in small little restaurants and food trucks all over California. It's a state that truly knows how to do tacos. However, when it comes to the best tacos, you'll want to start at La Taqueria in San Francisco.
Even though you'll find numerous little Mexican eateries peppered all throughout the Mission, few of them are able to craft a carnitas taco that melts in your mouth like the ones at La Taqueria.
Online, you might find a few different taco joints with similar names. The place with the best tacos in America is located at 2889 Mission St.
---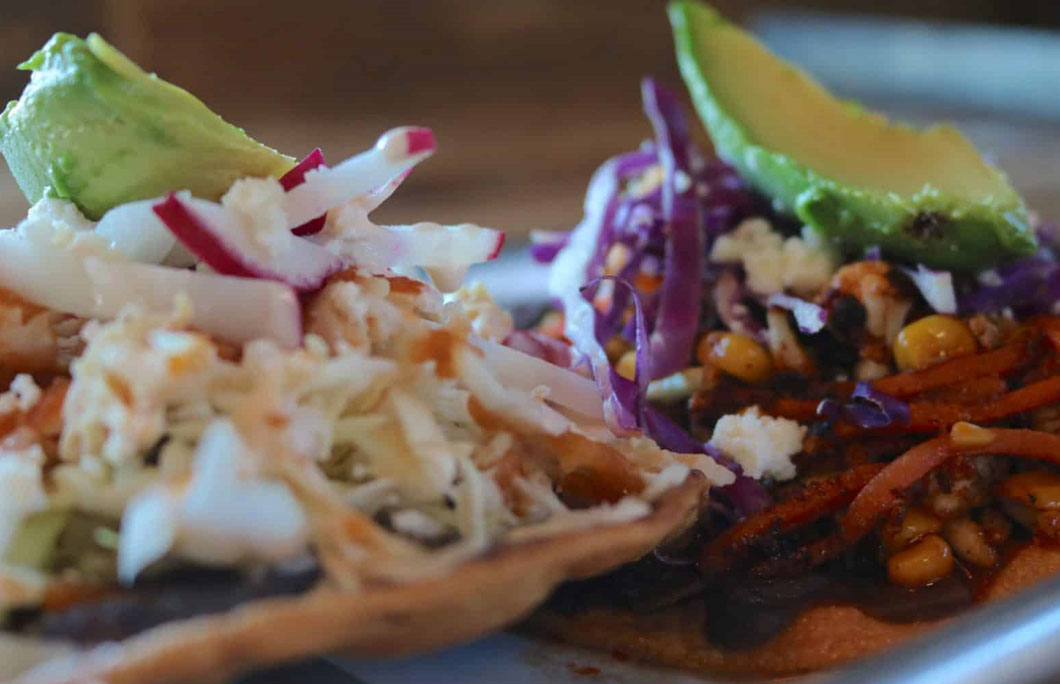 2. Veracruz All Natural – Austin, Texas
Honestly, Texans are so serious about their tacos that it's nearly impossible to find the best taco in the entire state. So, when we say that Veracruz All Natural serves up some of the most delicious tacos, we mean it.
The sisters behind Veracruz All Natural, Maritza and Reyna, have been serving locals some of the best authentic Mexican tacos for years out of food trucks.
Recently, they've upgraded to brick-and-mortar stores, which we'd definitely put on our list of unmissable things to do in Austin if you're ever in the area for a visit.
---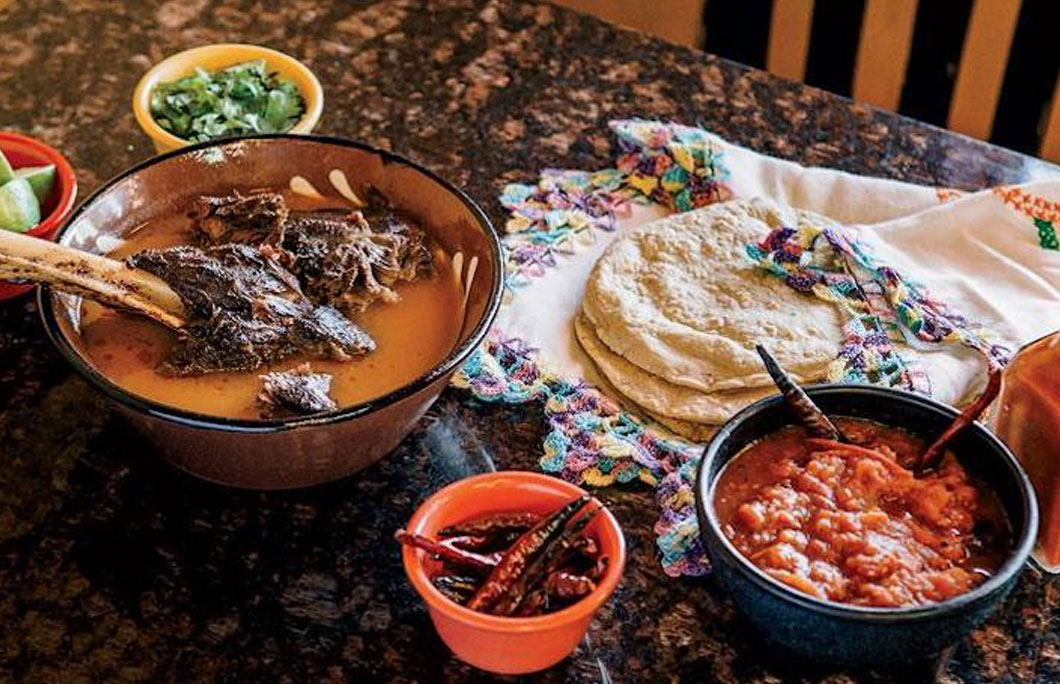 3. Birrieria Zaragoza – Chicago, Illinois
If you've never tried goat tacos, then get ready to book a plane ticket straight to Chicago in order to taste this place's famous birria tatemada. This 100-year-old recipe uses roasted goat meat to create a delightful concoction that you're sure to try more than once.
Family-owned and operated, Birreieria Zaragoza serves authentic food in a super authentic setting. While the tacos here are certainly the best in Chicago, we fell that they pretty easily rank at the top of any list of the best tacos in the United States.
---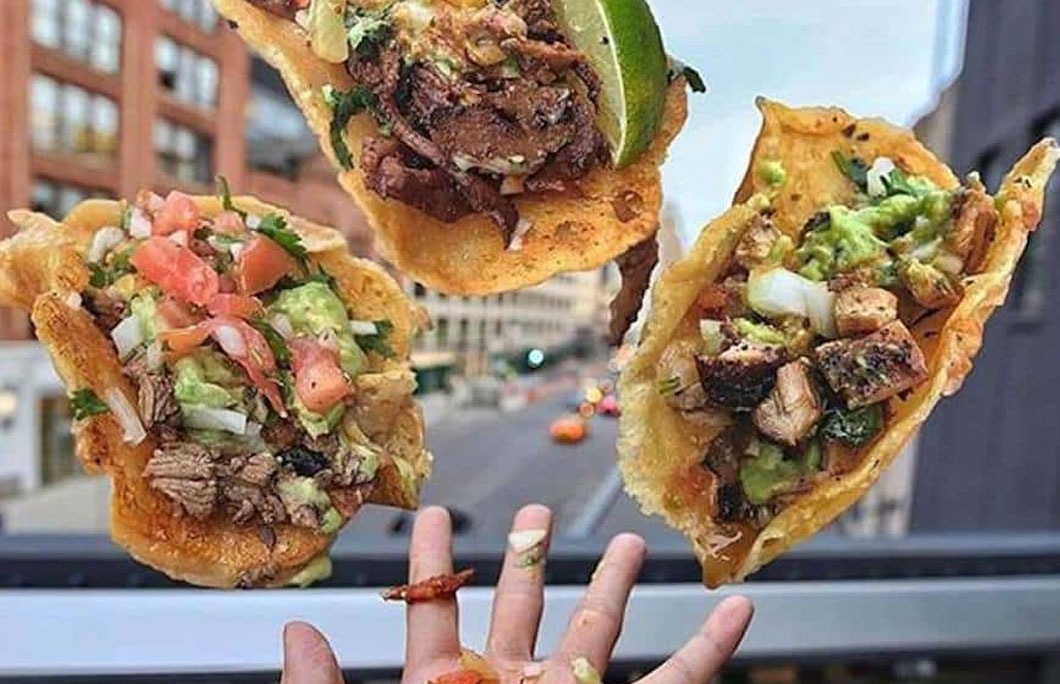 4. Los Tacos No. 1 – New York, New York
Los Tacos No. 1 is one of the best Mexican restaurants in New York, and their tacos truly set them apart. The recipes are authentic family recipes, as the owners hail from Tijuana, Mexico and Brawley, California.
From the expertly prepared salsas to the red chile-marinated pork, it sometimes seems as if there's almost too much flavour here to handle. However, we never find that to be a problem.
---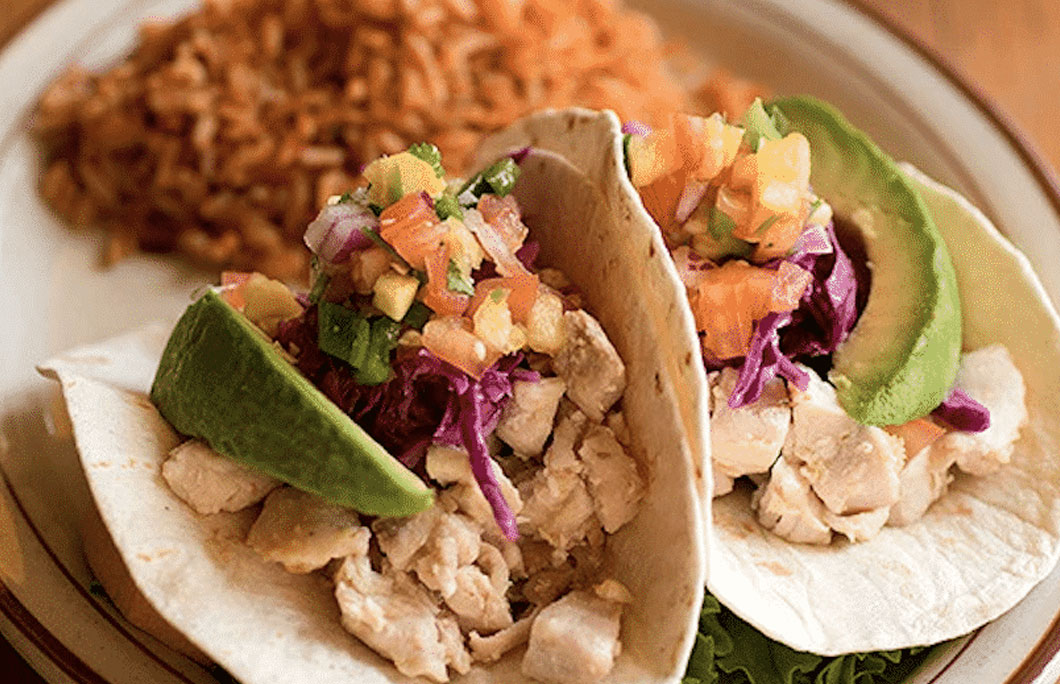 5. The Shed – Santa Fe, New Mexico
The owners proudly state that they're all about creative cooking on the Santa Fe Plaza. And, creative is exactly what they achieve. The Shed is famous for their chicken tacos with green chile, which they source from Hatch, New Mexico and bring in fresh daily.
The difference can be felt, seen, tasted, and enjoyed in their tacos. They're deliciously fresh and absolutely addicting.
---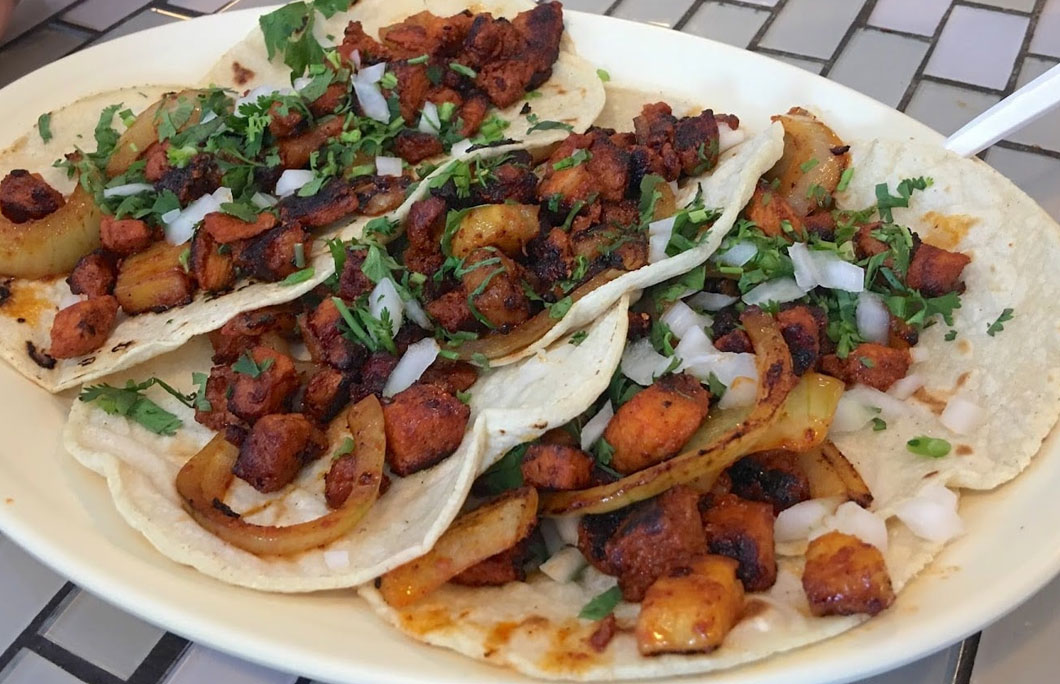 6. Pancho's Mexican Taqueria – Atlantic City, New Jersey
Unpretentious and authentic, Pancho's is the perfect pit stop for flavourful tacos in New Jersey, if not the entire East Coast.
The tacos al pastor here are incredibly savoury, but what really sets Pancho's apart from the other best tacos in America are their handmade tortillas.
---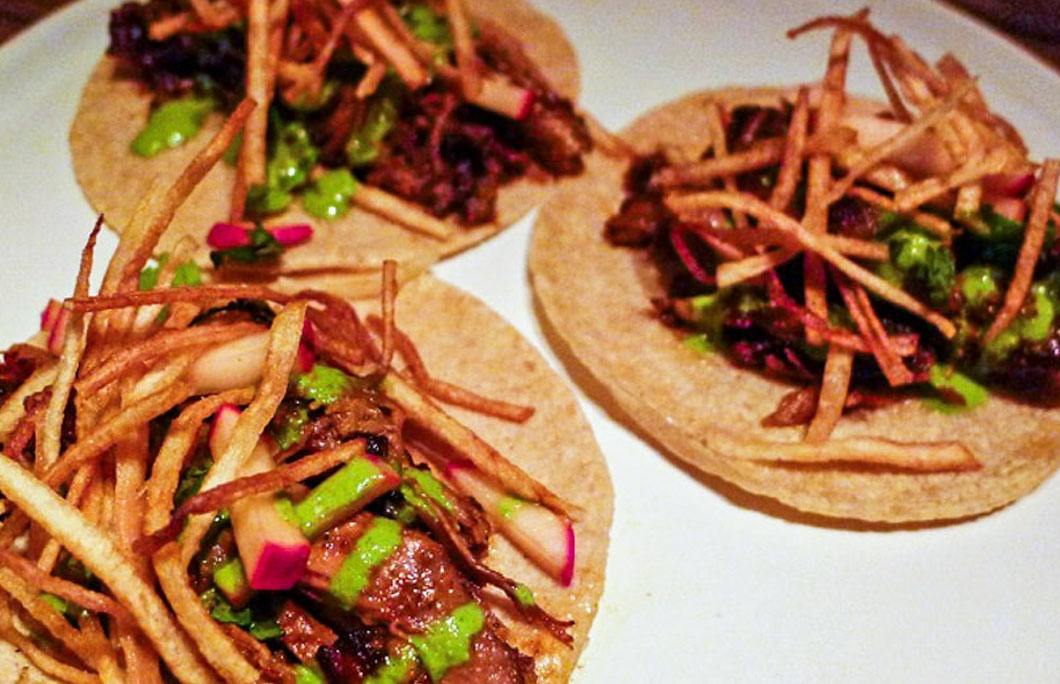 7. El Vez – Philadelphia, Pennsylvania
Upon stepping foot inside of the Philly location of El Vez, you'll feel as if you've just stepped out of a cab and onto the bright and vibrant streets of Tijuana.
The food is just as enticing and exciting, with rich flavours that seep out of their world-famous tacos like candy falling out of a piñata. Do yourself a favour and try their grilled shrimp tacos.
---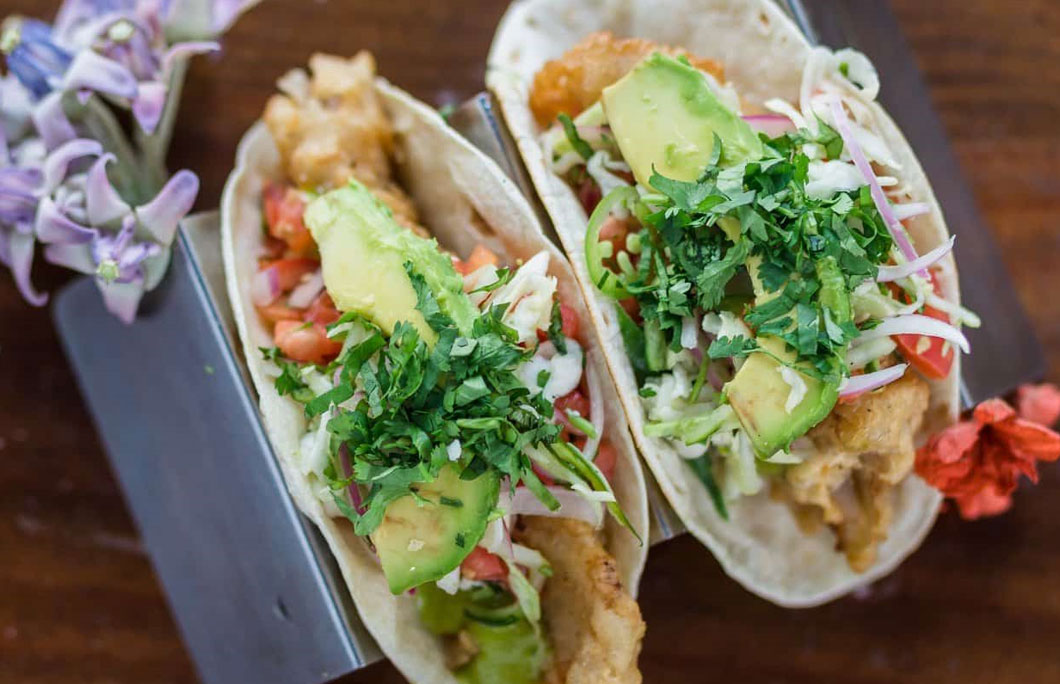 8. Coyo Taco – Miami, Florida
There's no denying that the city of Miami is overflowing with top-notch tacos. While this makes it hard to rank the best tacos in Florida, visitors seem to love the variety of choices that Coyo Taco offers their guests.
Not only is Coyo located in some of the trendiest neighbourhoods in Miami (we prefer the Wynwood location), but they've got one of the most varied taco menus on this list.
Choose from grilled cactus or even charred octopus. No matter what you get, make sure to top it off with their crisp duck and serrano salsa.
---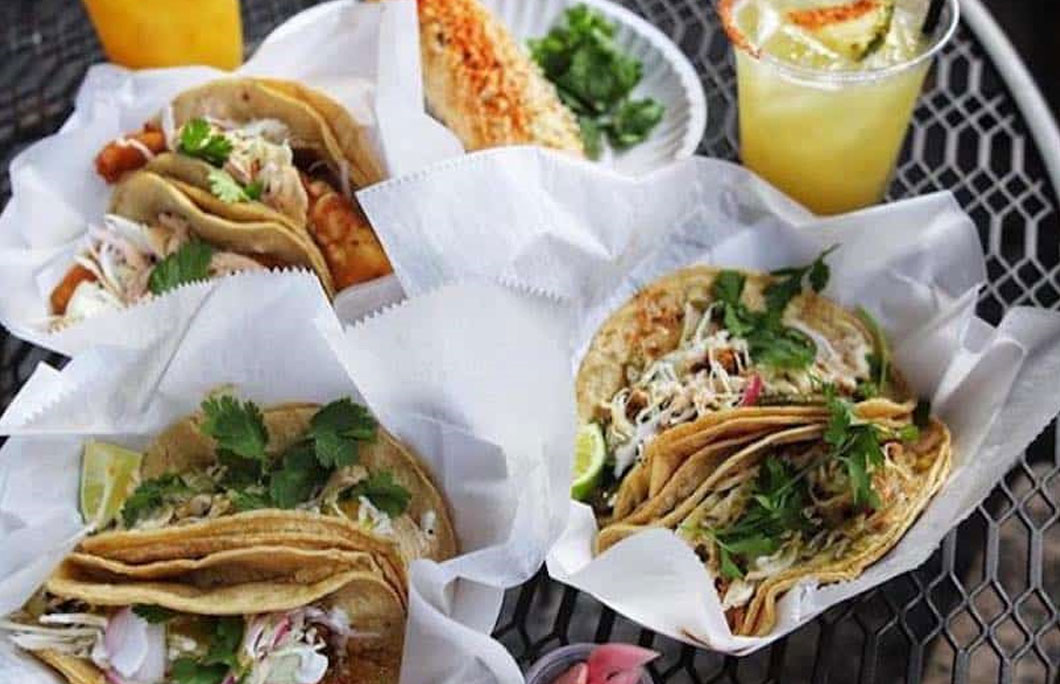 9. Mas Tacos Por Favor – Nashville, Tennessee
Another food truck-turned-brick and mortar success, Mas Tacos Por Favor pretty much gives it all away in the name of the restaurant. You're literally not going to be able to stop from asking for more and more tacos, they're that good.
The cosy, cantina-like setting feels super welcoming, and the tacos will warm your soul just as much as the smiles on the faces of the people who work here. Don't forget to order your tacos with guacamole as it's some of the best in the state.
---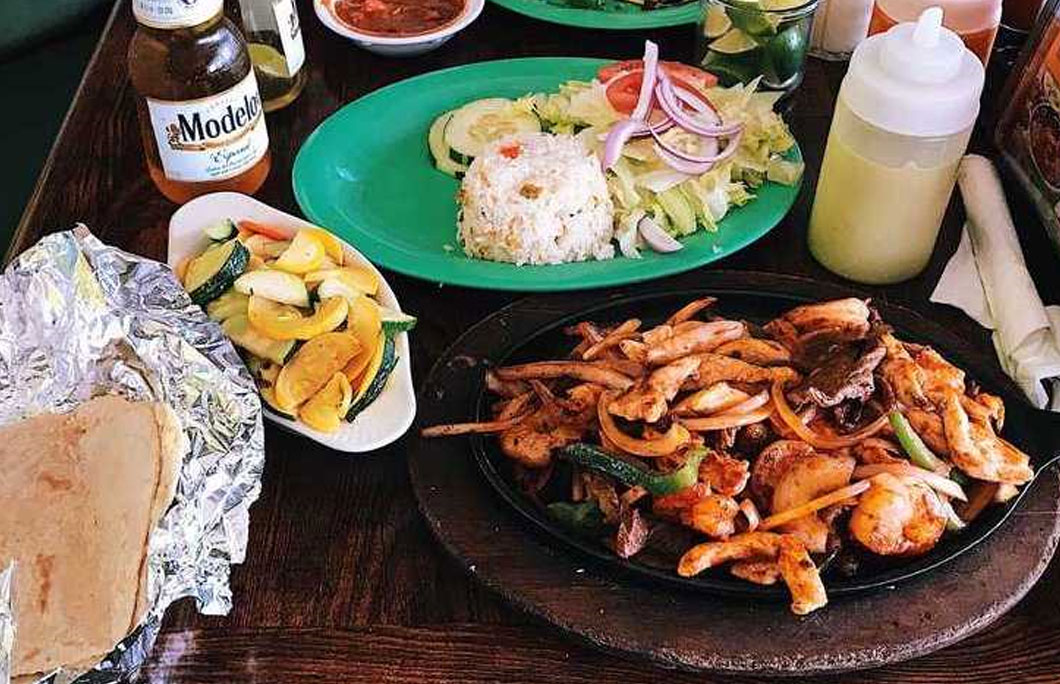 10. El Rey del Taco – Atlanta, Georgia
Strong margaritas and large platters of tacos are two things we can definitely get behind. El Rey del Taco serves up both to hungry eaters that come from all over the country to try their tortilla-wrapped goodness.
Here, they really are the kings of tacos, and they specialise in unique flavours and toppings. Interested in trying the pork stomach, tongue, or head? You can do so here, and we highly recommend it.
---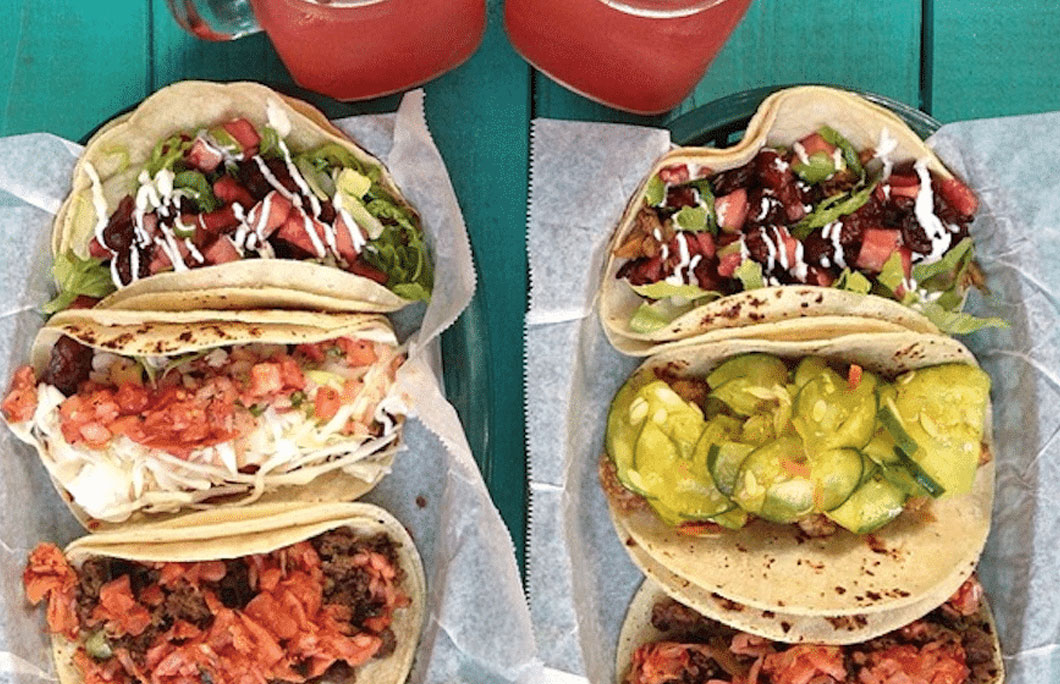 11. White Duck Taco Shop – Asheville, North Carolina
What's not to love about a quaint little taco shop in one of the cutest cities in America? What's so special about White Duck is that their menu changes more than the weather.
They offer everything here a la carte, which keeps their prices low and their flavours plentiful. However, in the past, they've offered options such as Peanut Chicken, Korean Beef Bulgogi, Lamb Gyro, and even a unique watermelon and mint side dish.
---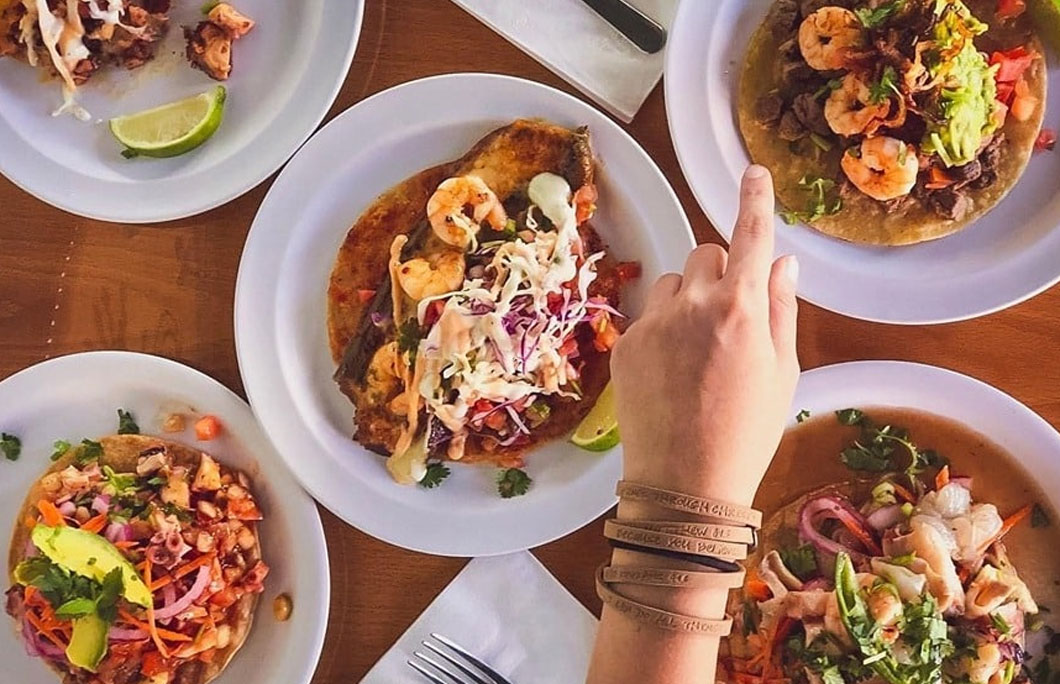 12. Bajamar Seafood and Tacos – Las Vegas, Nevada
If you love seafood tacos, then you'll want to head to Sin City and make your way to Bajamar. This unsuspecting, land-locked restaurant might not seem like they'd serve up some of the best seafood tacos in the country, but trust us, they do.
Locals and tourists alike consistently rank this place as home to the best tacos in all of Nevada, but we think the taste extends far beyond state lines. Their fish tacos taste as if they've just pulled the fish fresh out of the sea and served it straight to your table.
---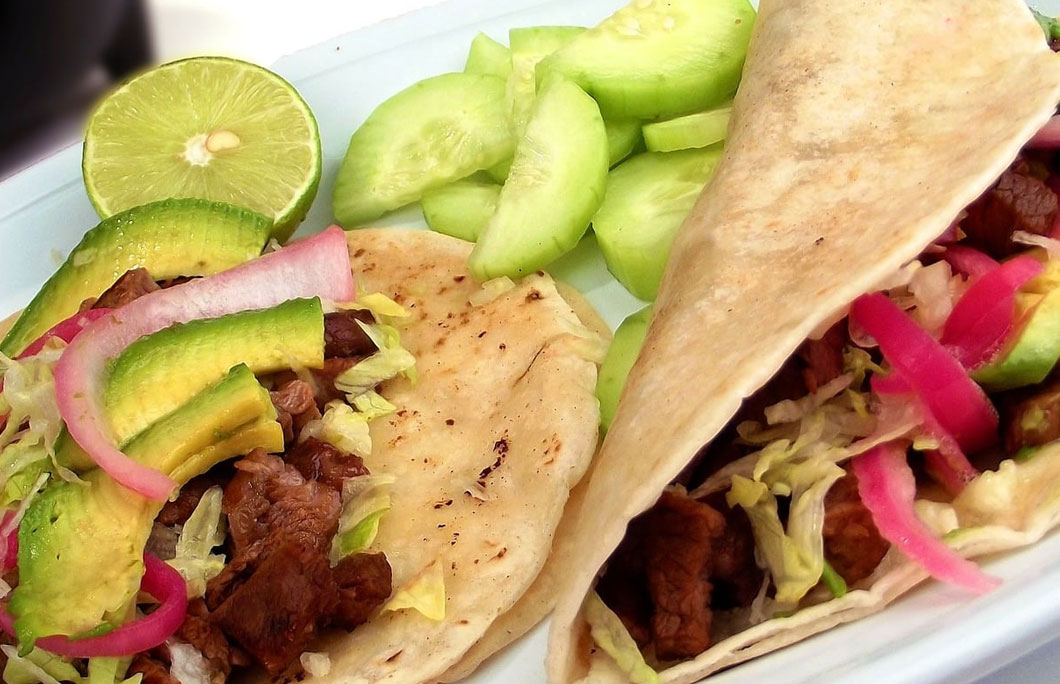 13. Xicamiti La Taquería Bistro – Golden, Colorado
Family-made street-style tacos are often the best, and this little taqueria in Golden, Colorado is the perfect example of that.
The aroma of Xicamiti La Taquería Bistro is really what draws you into the restaurant. It smells of warm, freshly-made tortillas and homemade horchata. The flavours are complex and layered, making it seem as if you're devouring tacos at a five-star restaurant.
---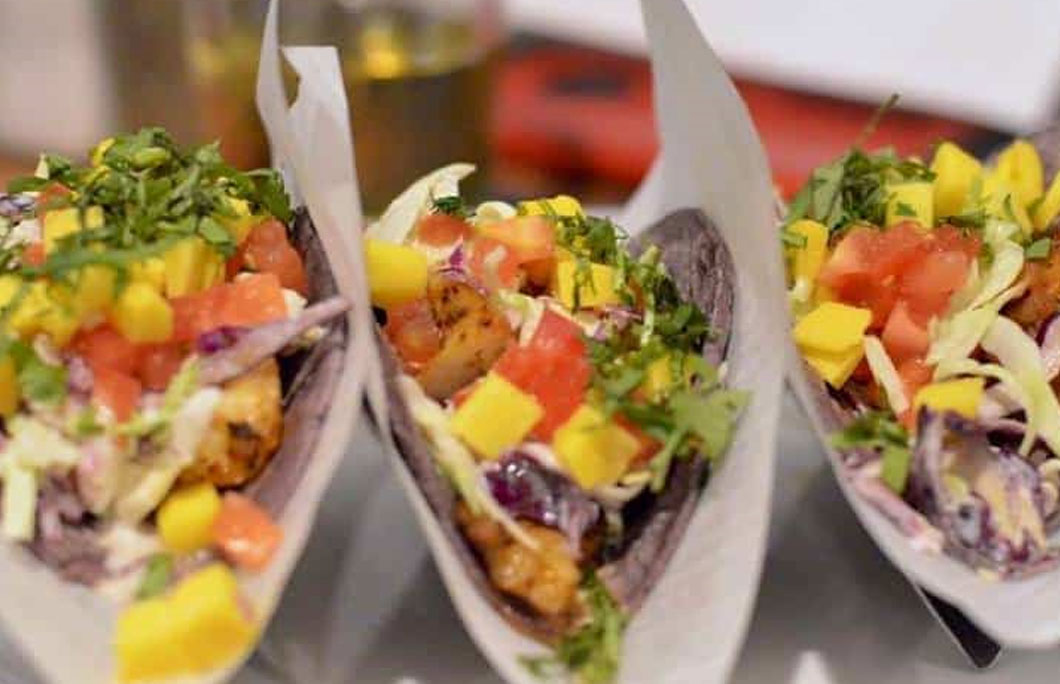 14. Cocina Madrigal – Phoenix, Arizona
Cocina Madrigal specialises in hand-crafted tacos and made from scratch specialities. Head Chef Leo hails from Oaxaca, Mexico and has brought his hometown recipes with him.
Guests describe the tacos here as having a "roller coaster of flavours," and they're pretty right. If you're interested in going on the taco journey of a lifetime then head here for dinner. Then, end the meal with their sugary churros.
---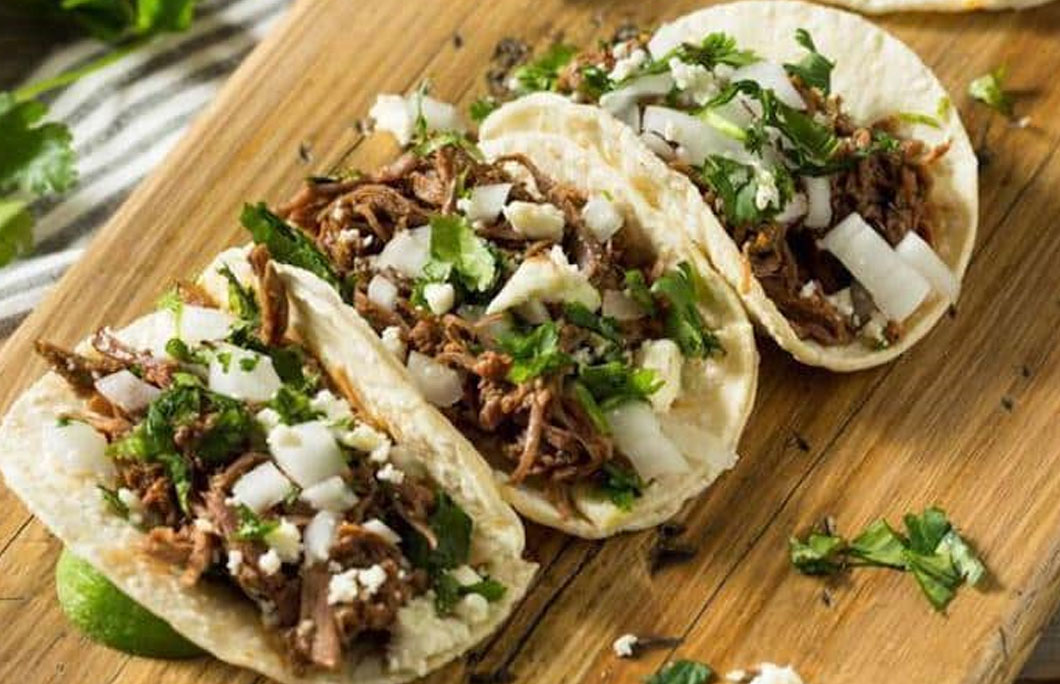 15. Lane's Quickie Tacos – Fairbanks, Alaska
You might not think of Alaska as having stand-out tacos, but it's actually one of the most taco-filled states in the country. The chef at Lane's had some formal taco training in San Antonio and now serves up quality Tex-Mex to locals in Alaska.
If you make it all the way to Fairbanks, try the Alaskan, which is modelled after a tac at the famous Torchy's Tacos eatery in Austin, Texas. It's delightfully authentic and perfect for the Alsakan cold.
---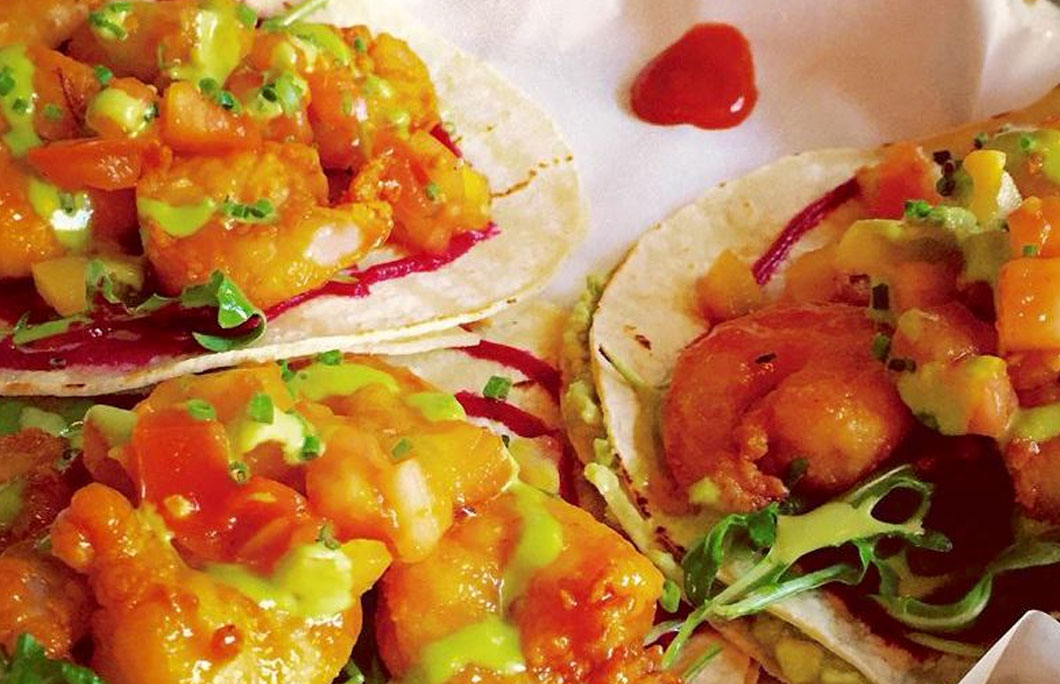 16. 167 Raw – Charleston, South Carolina
167 Raw serves seafood of all kind, and while you should definitely explore their impressive menu, we went for the tacos and stayed for the tacos.
Their taco menu is inspired by their travels around the world, which is evident in the unique and savoury tastes of each one. Try the carnitas, fish, or shrimp tacos. Better yet, try them all.
---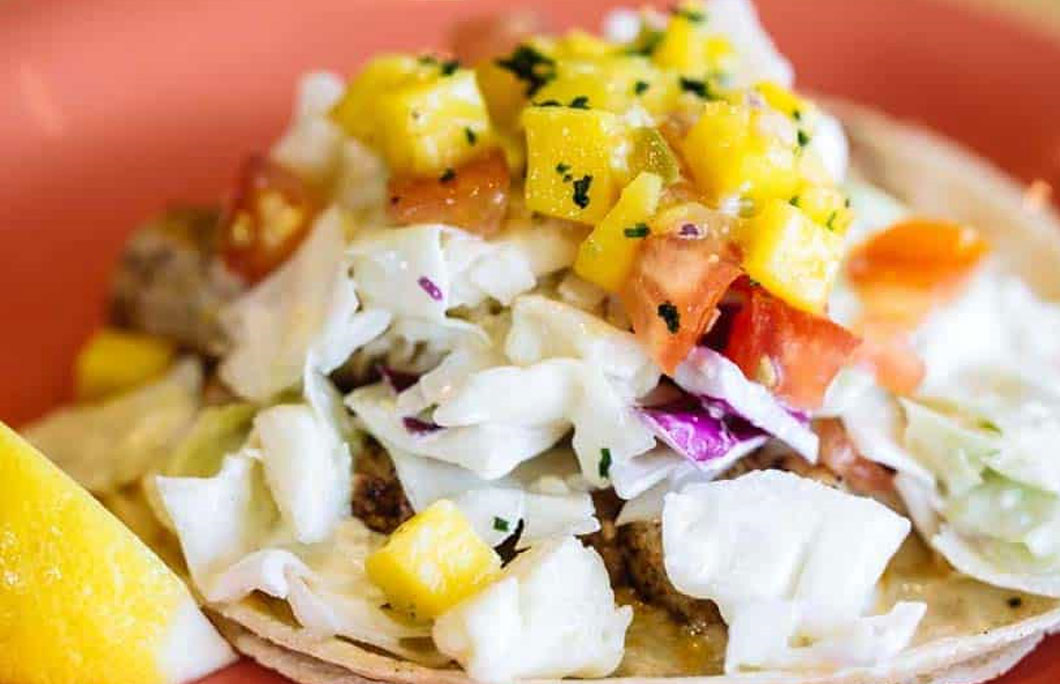 17. Coconut's Fish Cafe – Maui, Hawaii
When you think of food in Hawaii your brain probably automatically thinks of fresh mahi-mahi, doesn't it? Us too. Why even visit Hawaii if you're not going to try the fish?
Coconut's Fish Cafe is famous on the island for cooking up the best fresh-grilled mahi-mahi tacos ever. Even better, they top their tacos with wasabi-coconut milk coleslaw and mango salsa. Is your mouth watering yet? Because ours sure were.
---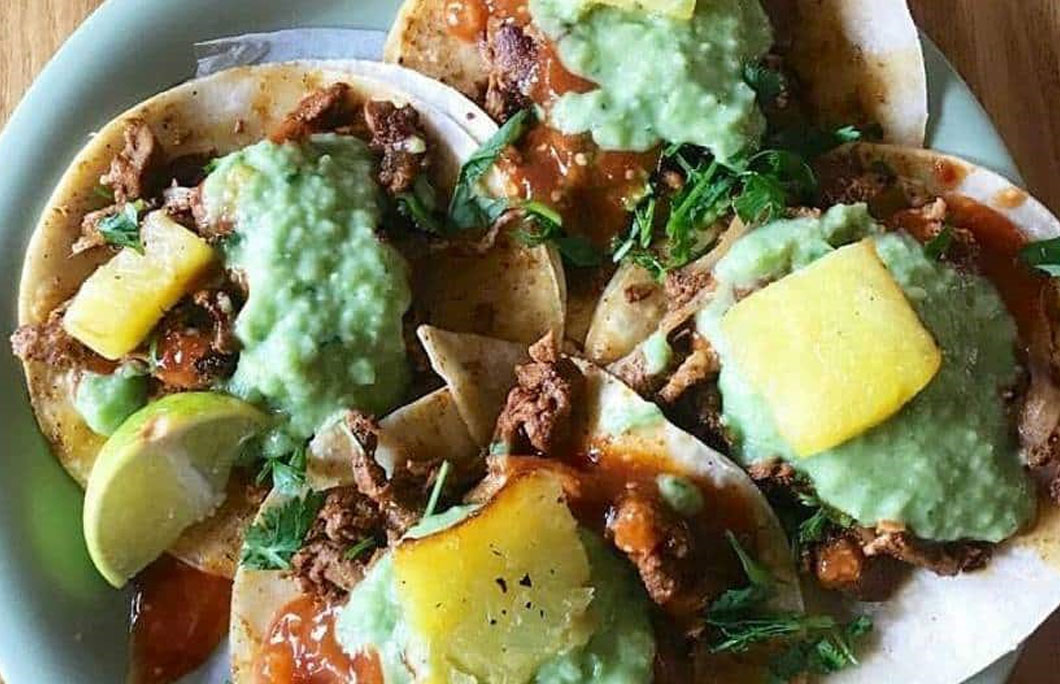 18. Tacos Chukis – Seattle, Washington
The Capitol Hill location of Tacos Chukis has become a Seattle staple, offering high-quality tacos in a no-frills setting to locals and tourists alike.
The owner once rode his bike all the way from Seattle to Tijuana, which is where he first began to receive inspiration for his taco-filled menu. Try the adobada, as it's a fan favourite. Or, if you're vegetarian, then definitely check out the vegetarian nopales.
---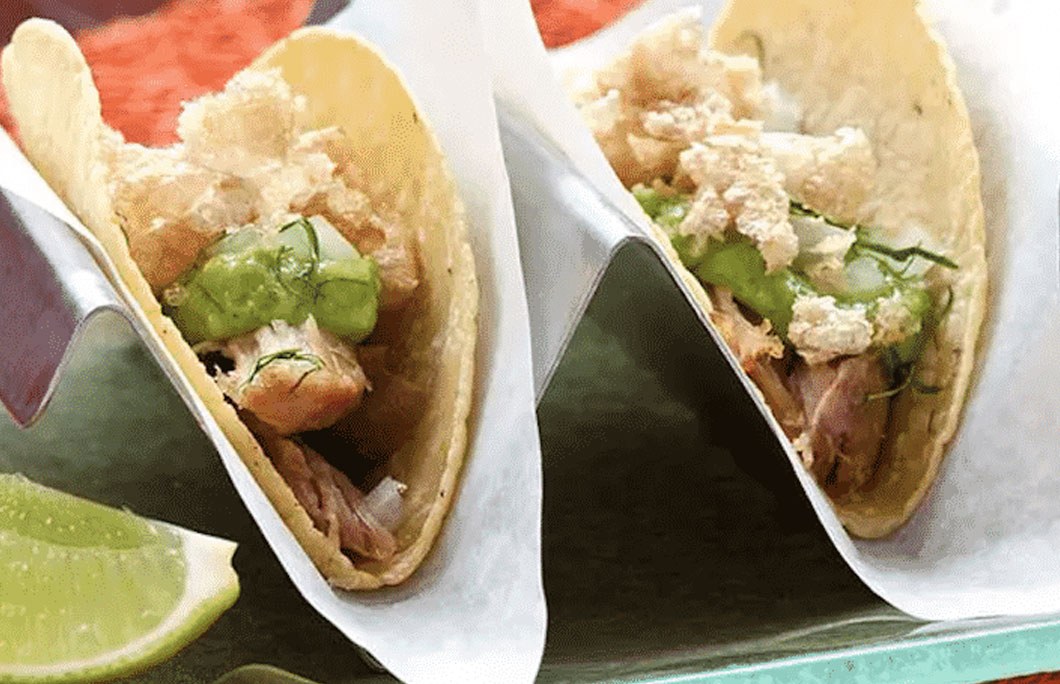 19. Oyamel – Washington, D.C.
Headed to the capital city of the United States of America? Before heading out for a day o sightseeing, you have to fuel up on the delectable handmade tacos that they serve at Oyamel.
Their tortillas are made fresh daily from the corn that they grind on-site. While their entire menu is pretty great, we suggest ordering the carnitas Michoacán. They slow-cook shredded suckling pig and top it with green tomatillo salsa, onions, cilantro and pork rinds.
---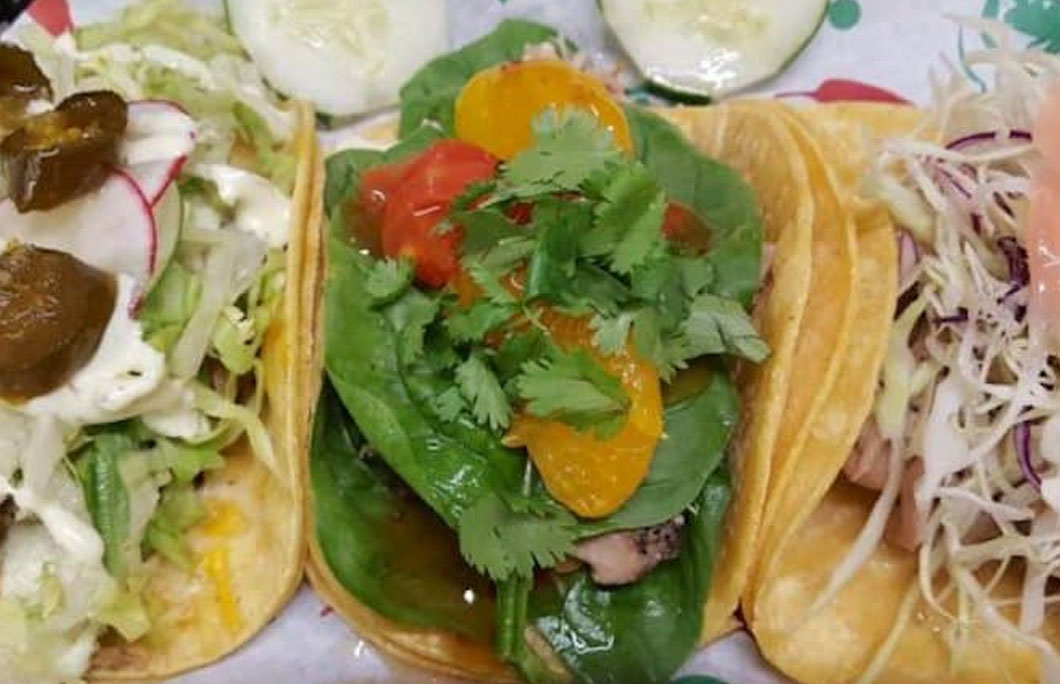 20. Guerra's Krazy Taco – Springfield, Ohio
With a 5-star Yelp rating and a dining culture that locals rave about, Guerra's Krazy Taco in Columbus, Ohio certainly deserves a spot in the list of the best tacos in America.
Their menu features a unique selection of tacos combining all kinds of fresh ingredients. While the eclectic interior might call your attention, it's the taste of the tacos that's going to make you stay all night.
Order a few cold beers and settle in, because you're going to want to try more than one dish.
---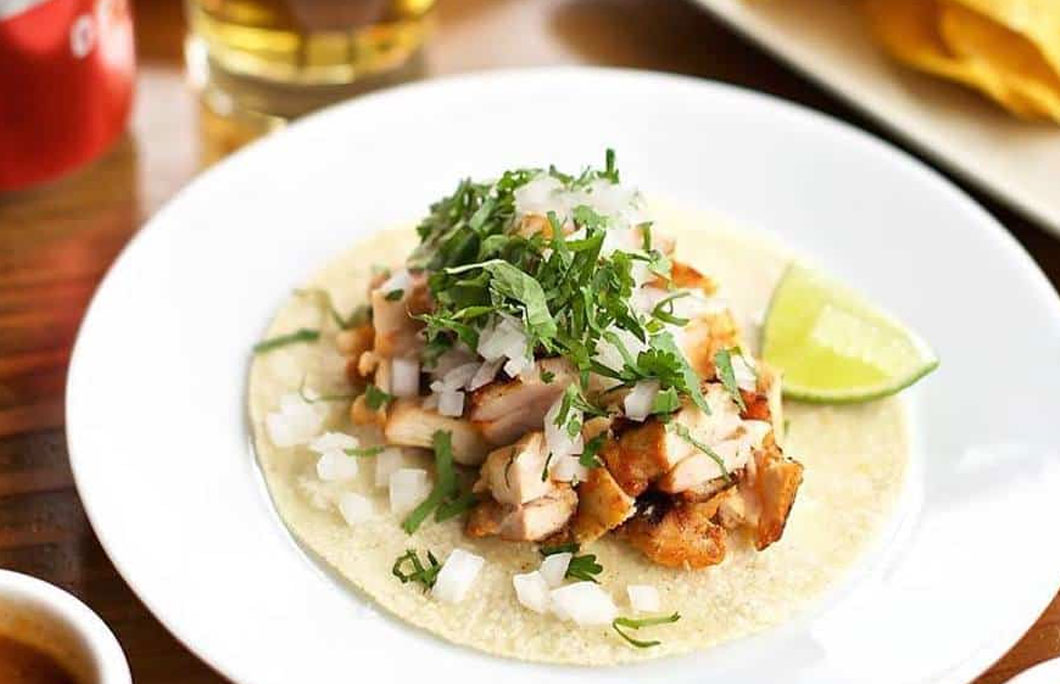 21. Taqueria Nueve – Portland, Oregon
It's hard to make a list of the best tacos in America without speaking a bit about brisket.
While smoked brisket is traditionally seen all throughout various parts of Texas, Taqueria Nueve pan-fries it into delicious, fatty chunks and throws it on their suadero tacos.
The tortillas here are perfectly thin and delicious, and you can get happy hour tacos for $3 and tag on an extra margarita for only $8. That's the kind of happy hour we're looking for.
---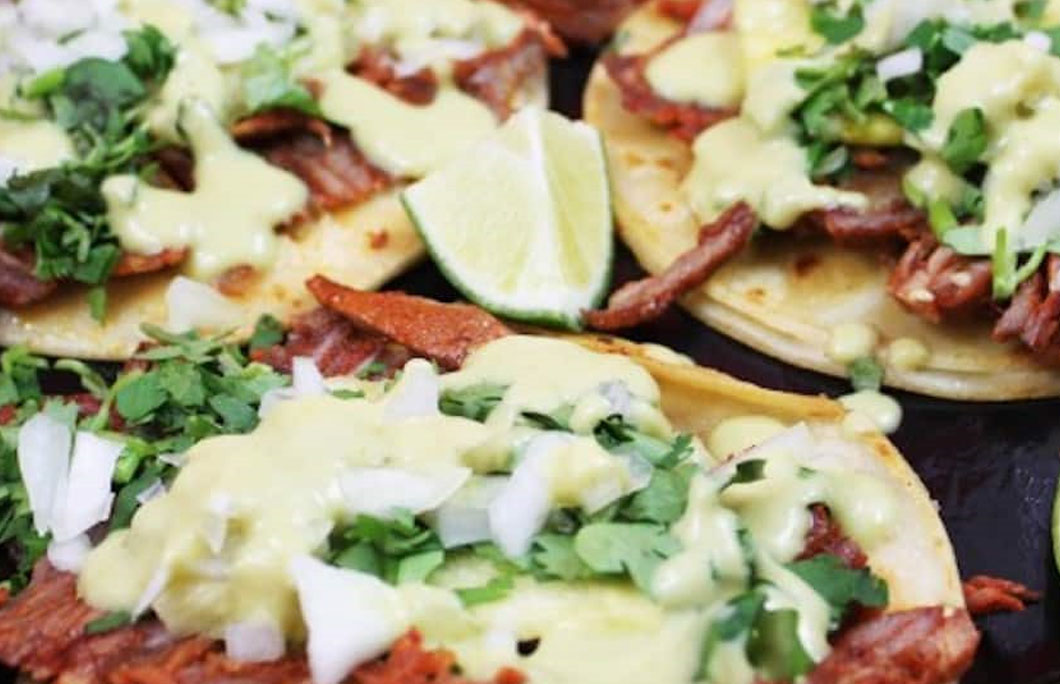 22. El Morelense – Salt Lake City, Utah
Mouth-watering tacos and a salsa bar that would impress even the most well-trained salsa palates in the world, El Morelense knows how to perfectly combine all of the various factors of taco-making into one mind-blowing experience
Their tacos al pastor are the real show-stealers. The tender, juicy pork practically melts in your mouth, and the sweet and savoury of the pineapple totally completes the profile.
---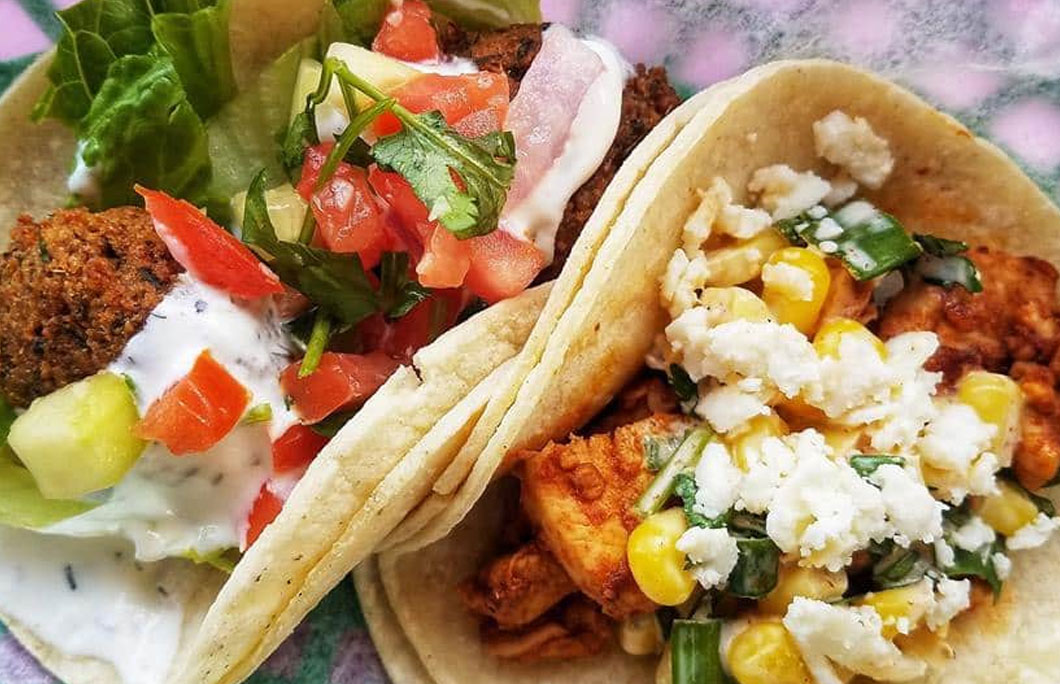 23. Big Truck Tacos – Oklahoma City, Oklahoma
In a southern state like Oklahoma, it's no surprise that they'd put a unique spin on a Mexican classic. However, it tastes downright delicious, so we're not complaining.
Try from unique taco options such as The Rancher, which comes with brisket and sautéed mushrooms. Or, be bold and opt for the Okie-Wahoo, which they serve with tilapia and sweet chilli jicama-cabbage slaw.
Locals let us know that they prefer the Green Chile Pork, however. It's hard to be slow-roasted pork tacos topped with Hatch green chiles and fresh cheese.
---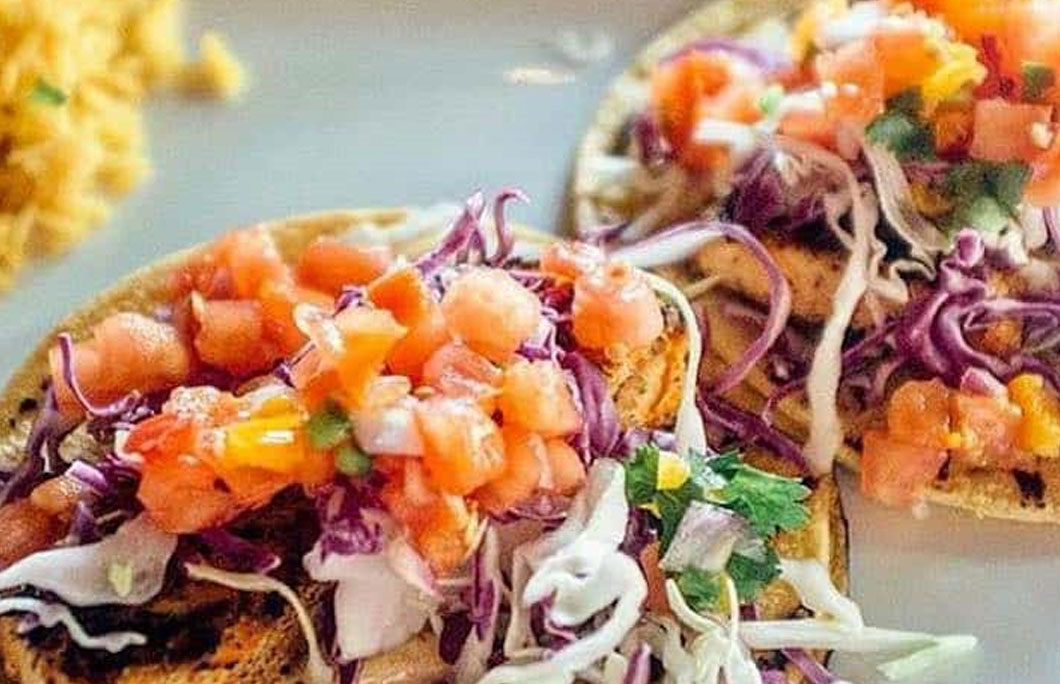 24. Seviche – Louisville, Kentucky
Seviche is actually one of Louisville's top restaurants, and they also just so happen to serve some of the best tacos in America.
While the mahi-mahi taco in Maui might be our favourite, the Kentucky version at Seviche comes in at a close second. It's topped with cumin-lime, aioli, and a delicious pico de gallo that can't be missed.
---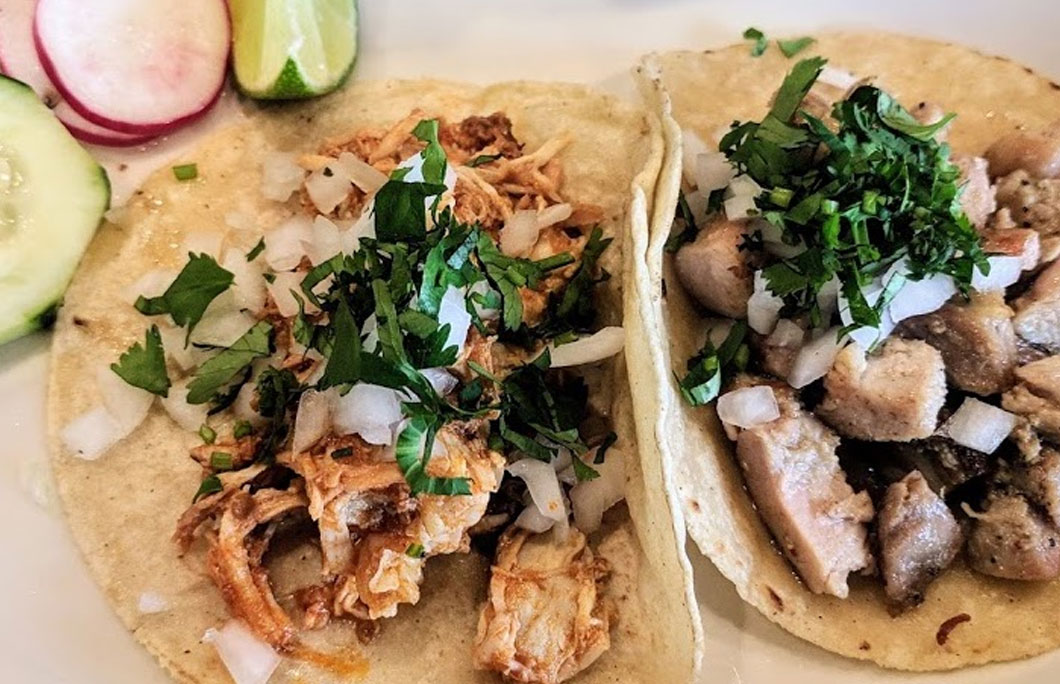 25. Taqueria Habanero – College Park, Maryland
Serving up quality tacos to hoards of hungry college students, Taqueria Habanero is well-known in the community of College Park.
They pride themselves on serving up fourteen different types of tacos daily, and we agree that it's pretty impressive. Diversity of the menu aside, all of their tacos are equally as delicious and deserve a spot on this list.
---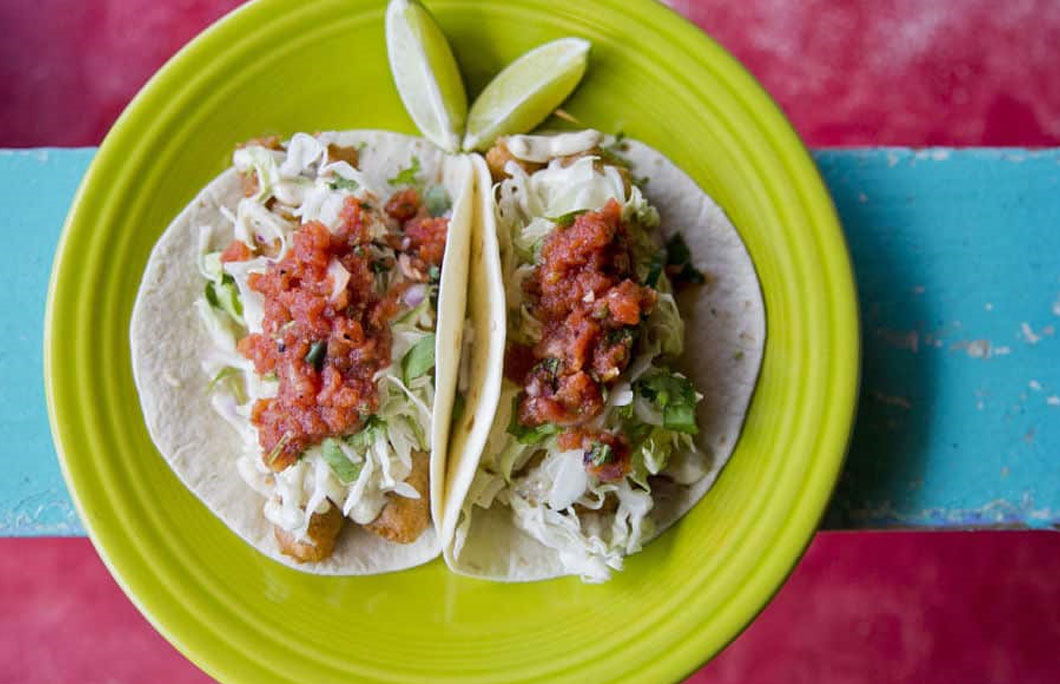 26. Gringo's Taqueria – Virginia Beach, Virginia
Due to the fact that they're so close to the sea, Gringo's specialises in fish tacos. In fact, they're the No. 1 spot for fish tacos in Virginia Beach and have been for years and years.
However, we think their entire taco menu is worthy of attention. Their street-style pork tacos are super savoury, and their orange chicken tacos are straight-up unique. Pair them with their top-shelf, Baja-style margaritas and you've got yourself the perfect date night.
---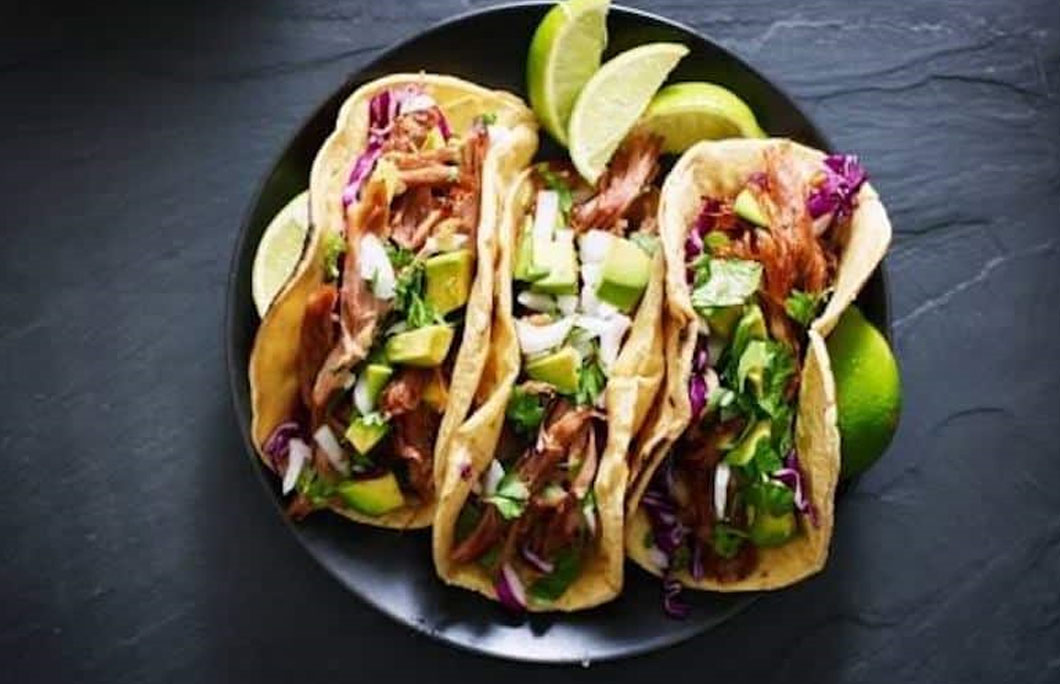 27. Frontera Grill – Chicopee, Massachusetts
You might think that you'd find the best tacos in Massachusetts somewhere in Boston, but they're actually tucked away in a little town called Chicopee. Frontera Grill recently won the Best of Mass Tacos championship, and it's not hard to see why.
Their World's Best taco is a fan favourite and it comes with skirt steak, caramelised onions and flavoursome mango salsa. If you're looking for something different, go for the Marco Polo. It's got bacon-wrapped shrimp. Need we say more?
---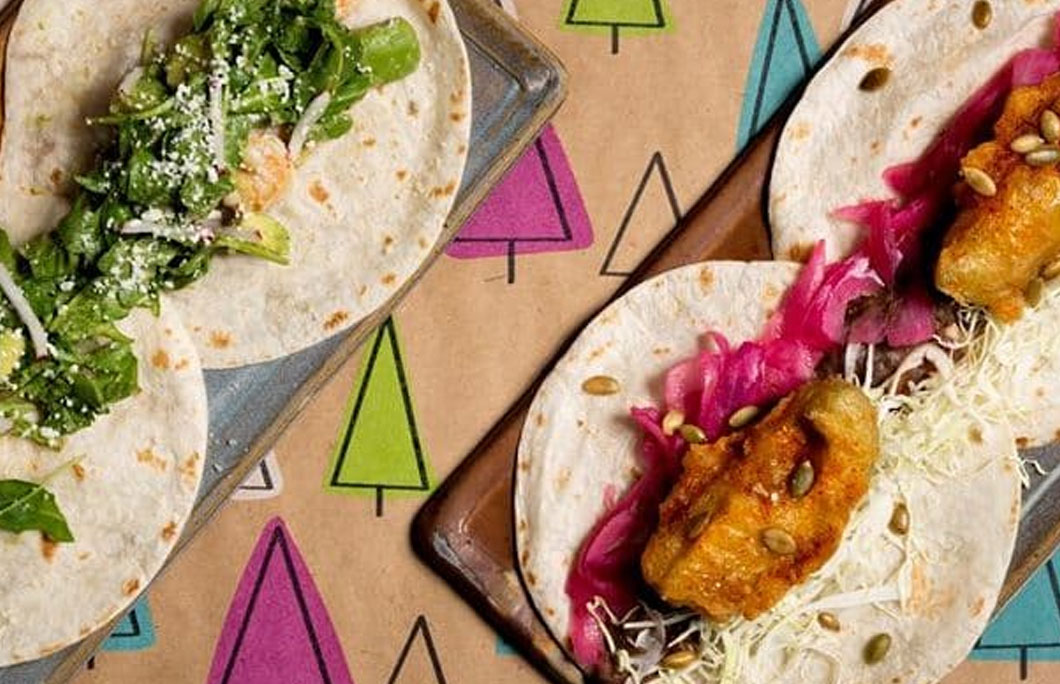 28. Nada – Indianapolis, Indiana
Trendy, hip, and delicious are three words that we'd use to describe Nada, one of Indianapolis' top Mexican restaurants.
Their taco lunchbox is the perfect option for a mid-day feast, as it comes with two tacos per order and a side of your choice. Diners especially love the variety on their menu, with unique options such as grilled cauliflower tacos and chicken a la carbon.
---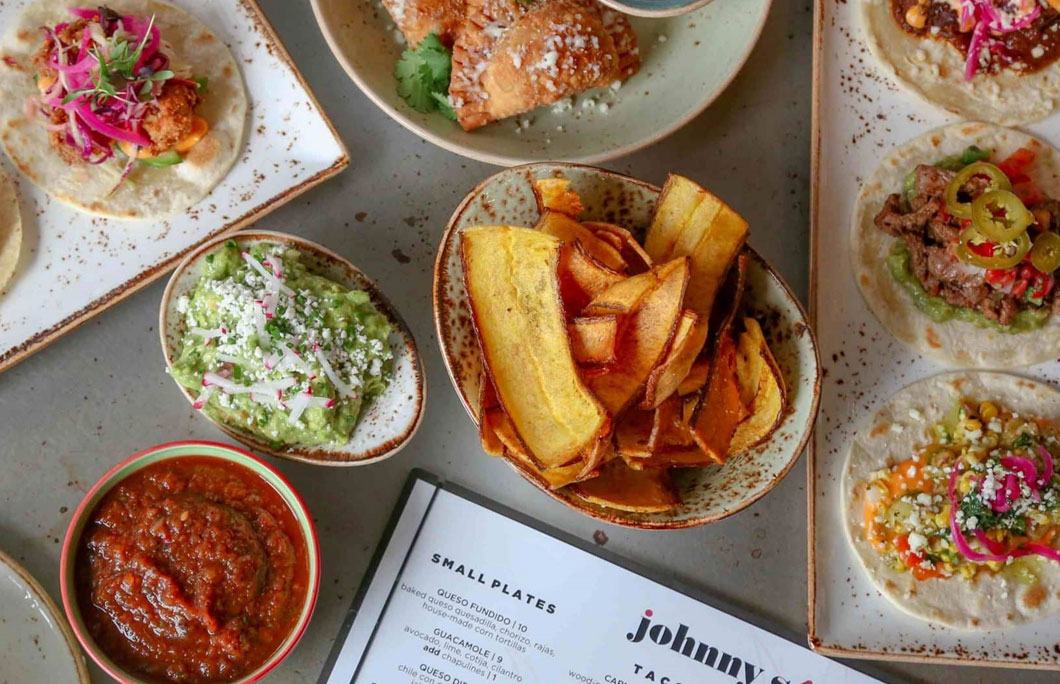 29. Johnny Sanchez – New Orleans, Louisiana
Johnny Sanchez is an authentic Mexican restaurant with a New Orleans twist. Head here to try the carne asada tacos, which literally have us drooling all over the keyboard as we write.
The pickled jalapeño guacamole adds a unique touch, even though it doesn't need to add much flavour. They grill the skirt steak to such a perfection that it would be delicious on its own.
To top it all off, we think this is probably one of the most Instagrammable restaurants in Louisiana, so head there with an empty stomach and fully-charged phone for pictures.
---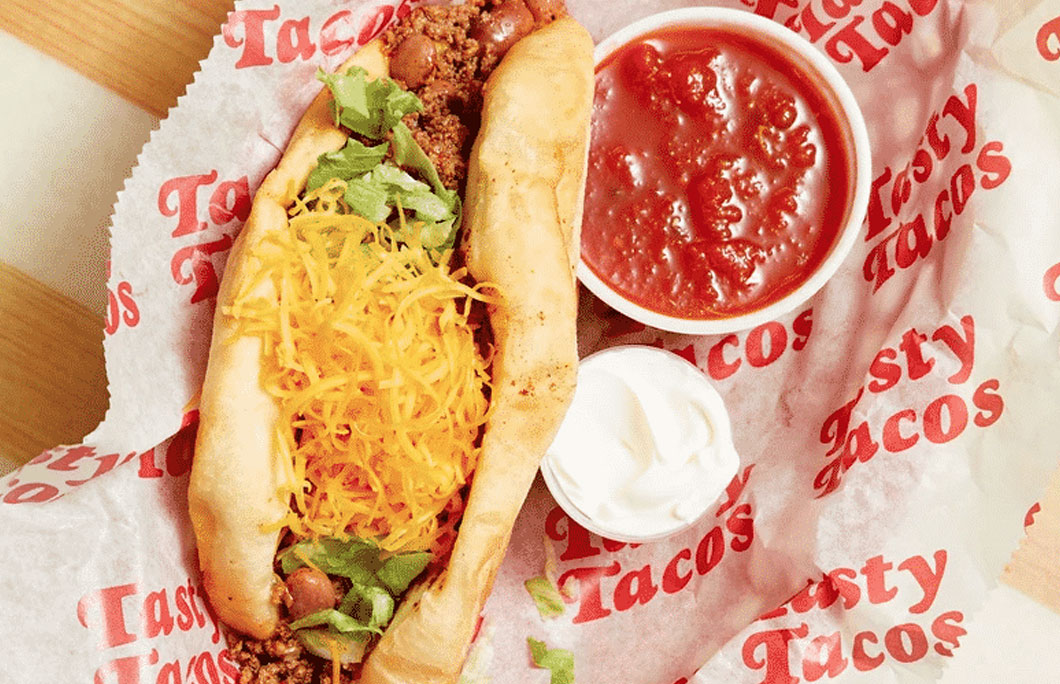 30. Tasty Tacos – Des Moines, Iowa
If it's all in the name, then Tasty Tacos has their branding just right. They serve up some of the tastiest tacos in the entire United States.
They're famous for their homemade fluffy flour shell. Even just saying it makes the taste buds begin to tingle. All of their other ingredients are just as fresh as their homemade flour shells, and that's what really adds to the taste of these tacos.
---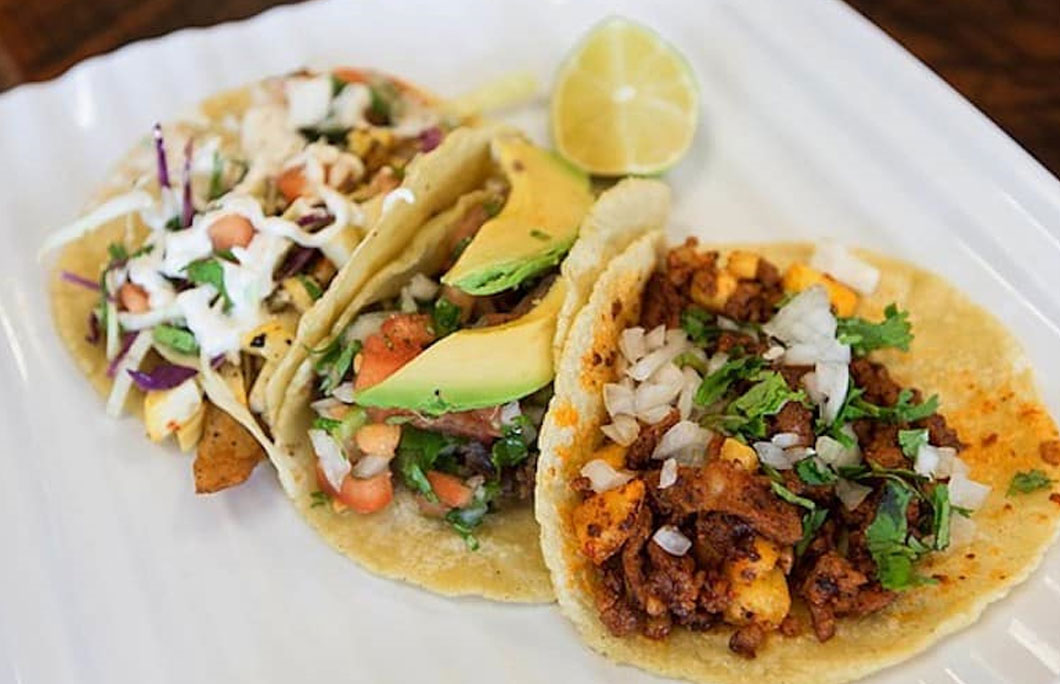 31. Green Ghost Tacos – Jackson, Mississippi
The mastermind behind Green Ghost Tacos is a woman they call "Mama Yolanda," so you know that the tacos here are just about as authentic they come. Her recipes? They've been passed down for generations and now she's sharing then with all of Mississippi.
The can't-miss item on the menu, however, is the chorizo taco. They use homemade chorizo and stuff it into an overflowing corn tortilla.
---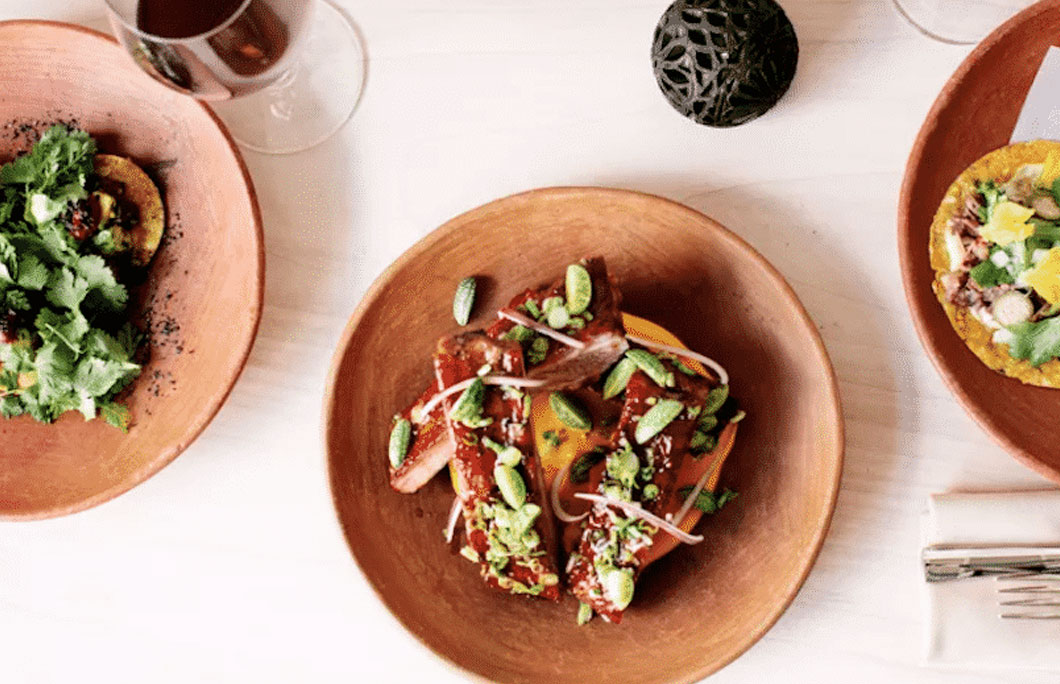 32. Colita – Minneapolis, Minnesota
At Colita, the concept is to integrate diverse flavours from Mexico with smoking techniques all over the world. This unique culinary approach results in some of the most creative tacos you'll ever eat.
Specifically, the lamb barbacoa tacos are what we're talking about. The restaurant itself is modern and minimalist, which makes a visit there worth your while whether you try the taco or not.
---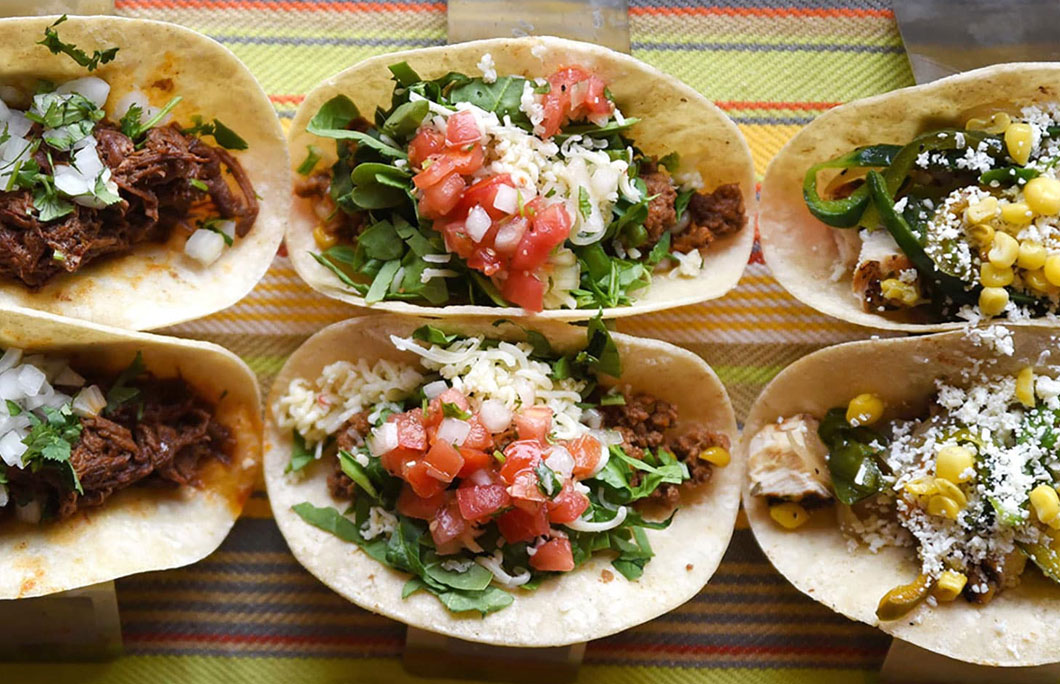 33. Taco Republic – Kansas City, Kansas
Taco Republic is one of Kansas City's most popular patios, especially in the summer. As a result of the patio space, it's pretty frequented by locals. Although, that's probably also due to the fact that their tacos are so scrumptious.
Their cochinita pibil should be your first order, and then from there you can branch out and explore their Tecate Barbacoa, which comes with beer chile-braised brisket. It tastes like an unfolding of traditional Yucatán flavours right in the heart of Kansas.
---
34. Osorio Tacos y Salsa – Williamsburg, Michigan
Salsa is king here, which make the tacos the equally as powerful queen. Make your way to Osorio during the summer and you'll be able to try as many as twelve different types of salsas, even though we don't feel like they need any.
You might, however, want to try a taco with their habanero sauce or homemade, fresh guacamole. Wow.
---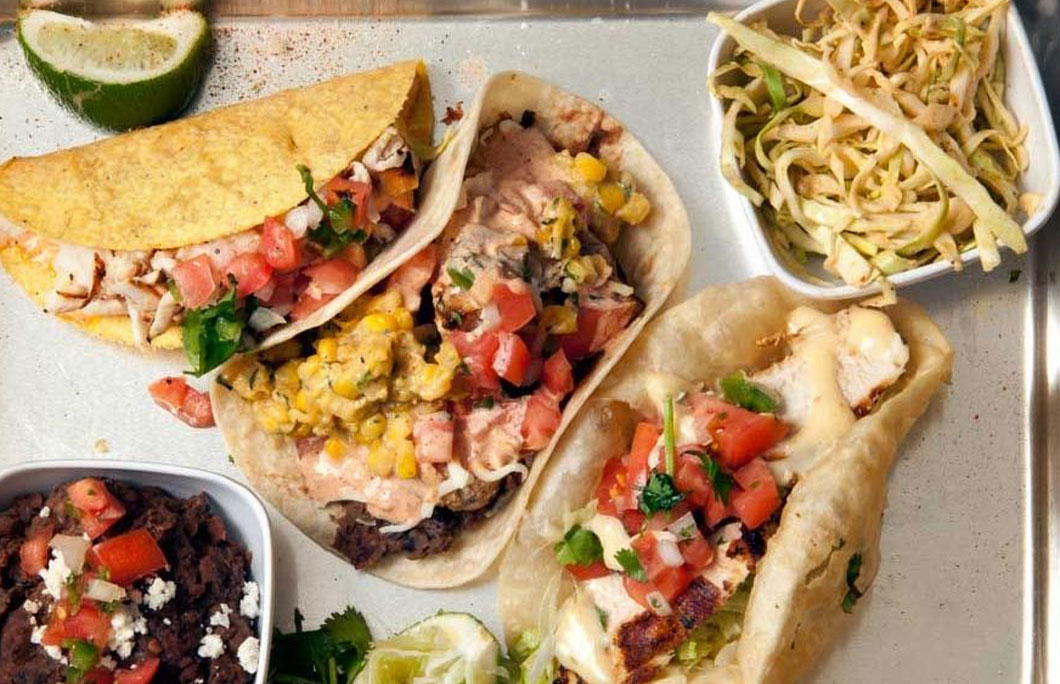 35. Tacos 4 Life – Little Rock, Arkansas
We're big fans of delicious tacos, especially when National Taco Day comes around each year. But, we're even bigger fans of restaurants that work hard to give back to others.
Tacos 4 Life spreads good karma and great tacos to people all over Arkansas. For each meal that you order, they give one meal to a hungry child. That makes the tacos taste even more delicious than they already are.
---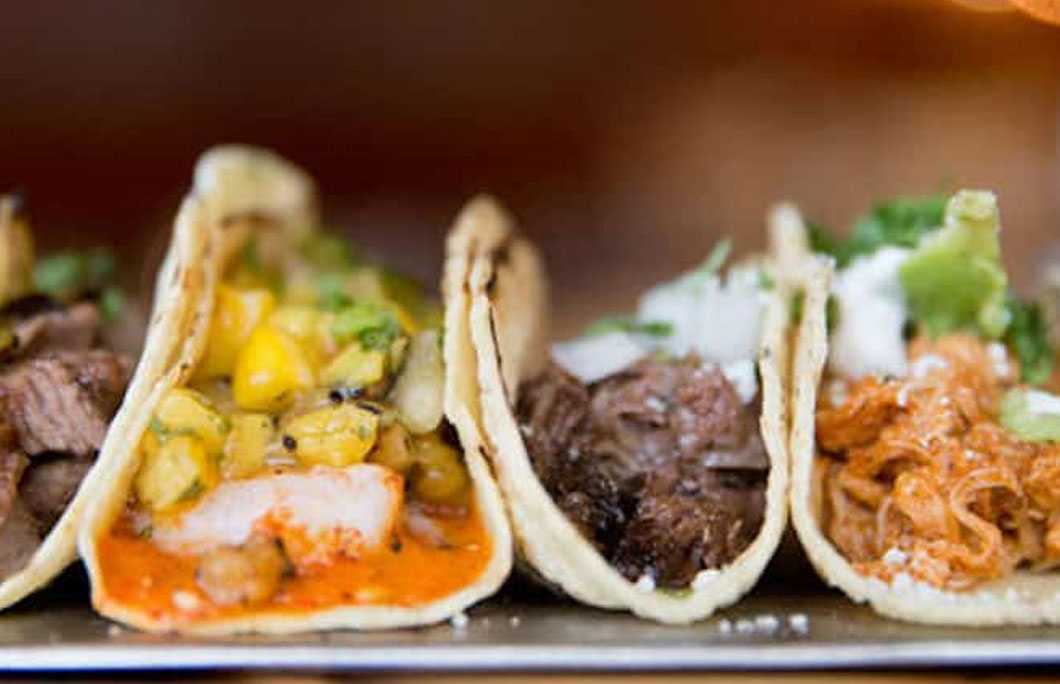 36. Mula – Omaha, Nebraska
Mula's jackfruit pastor earns it a spot on the list of the best tacos in America, even if it is vegetarian. But, who are we kidding? Their other tacos are equally as delicious and deserve to be on this list, too.
Their shrimp tacos are the best in Nebraska, and the toppings are second-to-none. Cabbage, chile crema and green onions adorn their shrimp tacos, all adding to a unique and savoury taste.
---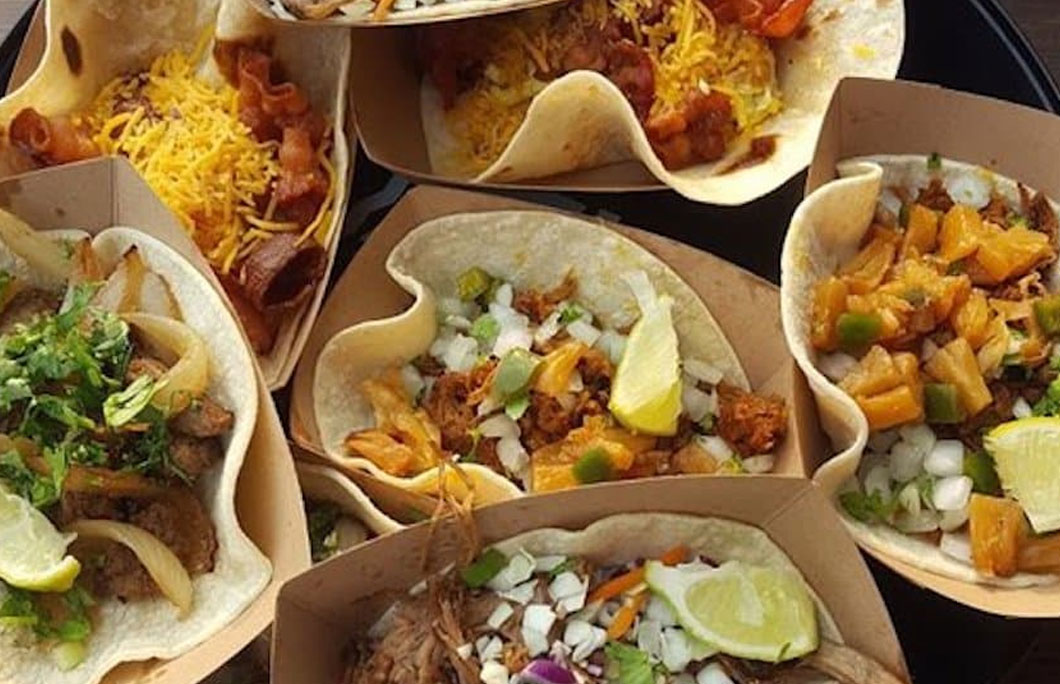 37. Tin Roof Tacos – Boise, Idaho
We're all about what the ladies at Tin Roof Tacos are all about. They're just two sisters from Texas trying to share what they miss the most from home – fresh tacos. And, that's exactly what they do.
Don't let the industrial vibes here fool you, the food is as authentic as it comes. Order the brisket taco, which is the mouth-watering result of eighteen hours of slow-roasting fresh brisket.
---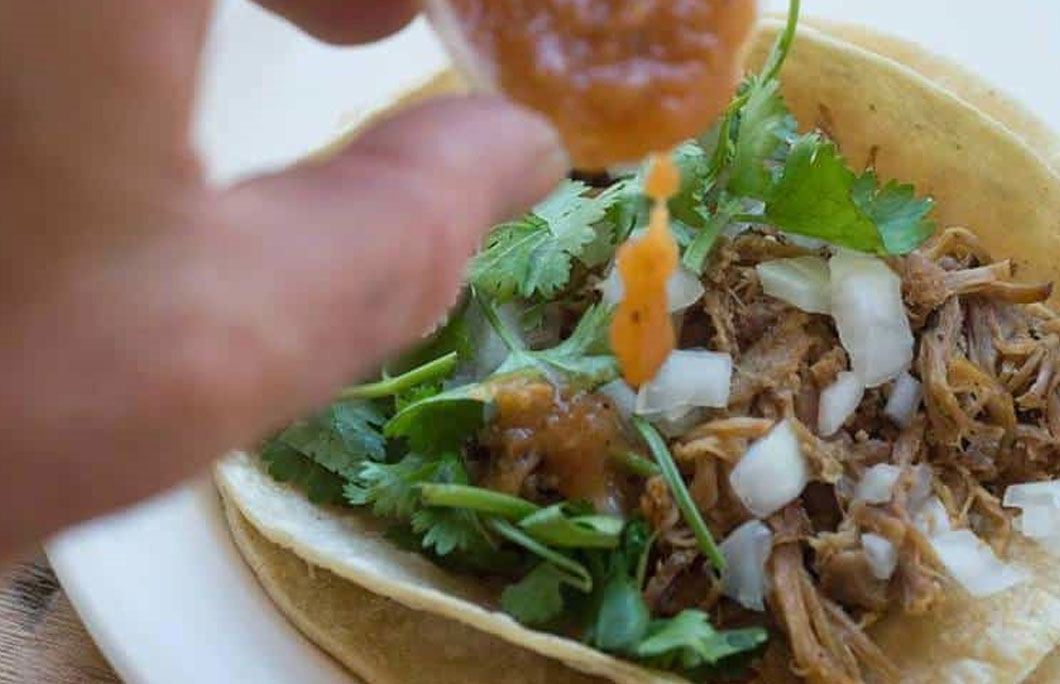 38. The Mad Taco – Essex Junction, Vermont
While it might seem surprising, you'll find the best tacos in Vermont tucked away in a small little corner of the state.
The Mad Taco might be out of the way for some travellers visiting larger cities in Vermont, but we're here to tell you that it's well worth the tip.
They smoke their own pork and chicken, and the fruit of their labour is your delight. Try the Chile Colorado, which is one of the most flavourful pork tacos in the entire United States.
---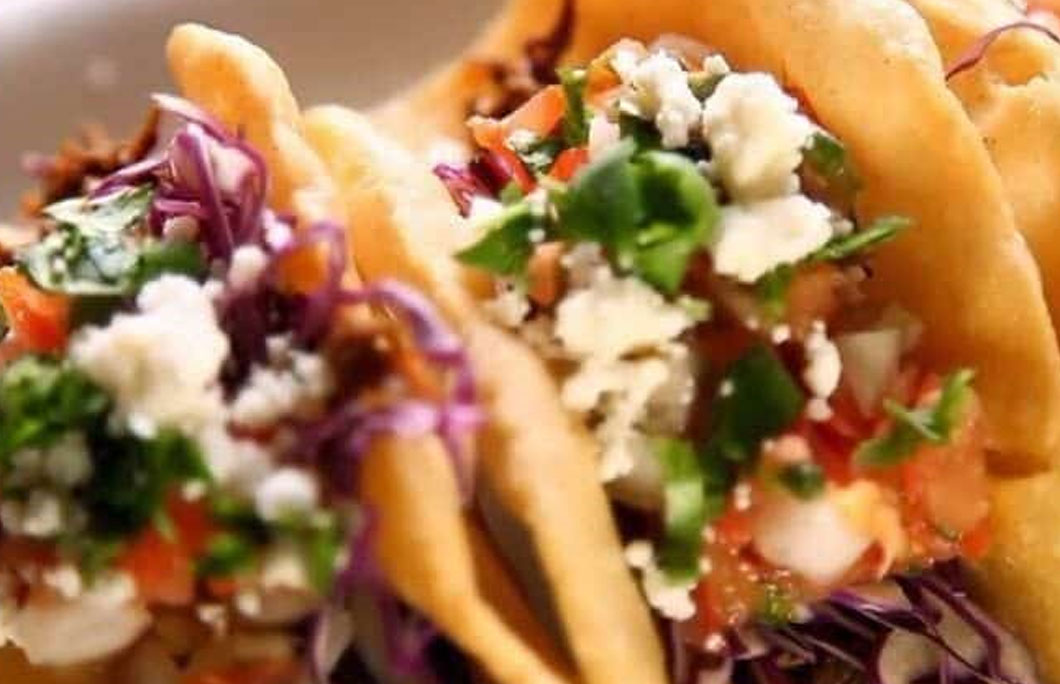 39. Taco Escobarr – Portland, Maine
There are a lot of things to do in Portland, Maine, and there are tons of restaurants to choose from. But, you'll find that the crispy tacos at Taco Escobarr are amongst the best food in the entire city, state, and country.
The restaurant's vibes are pretty great, and the ceiling of chilli pepper lights is super Instagrammable. Guests seem to really love the vibrant atmosphere and the great beers on tap that they have to pair your spectacular tacos with.
We recommend the slow-braised poblano-kicked shredded beef taco. Wrap it in a crispy griddle-fried tortilla and enjoy.
---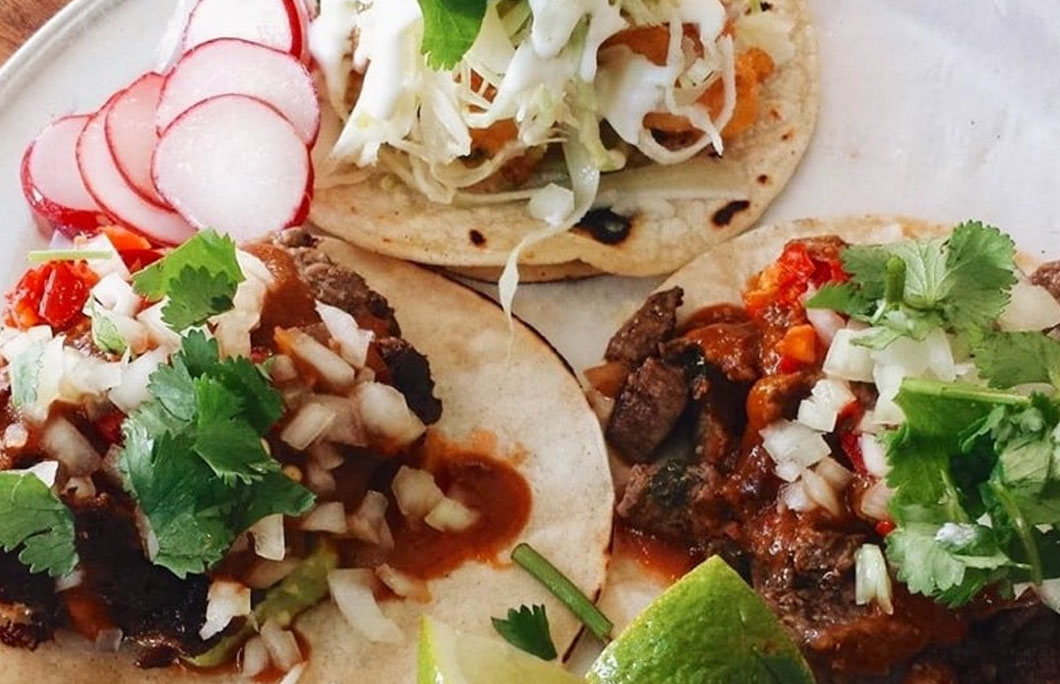 40. Tallulah's Taqueria – Providence, Rhode Island
What's particularly intriguing about Tallulah's delectable tacos is that they seem to enjoy playing with local and traditional flavours.
While a great authentic Mexican street-style taco is always great, the spin on this style here creates a unique explosion of flavour.
Locals seem to love the carnitas tacos here, even though you're able to fill your taco with your choice of eleven different fillings. Yes, that includes breakfast tacos as well.
---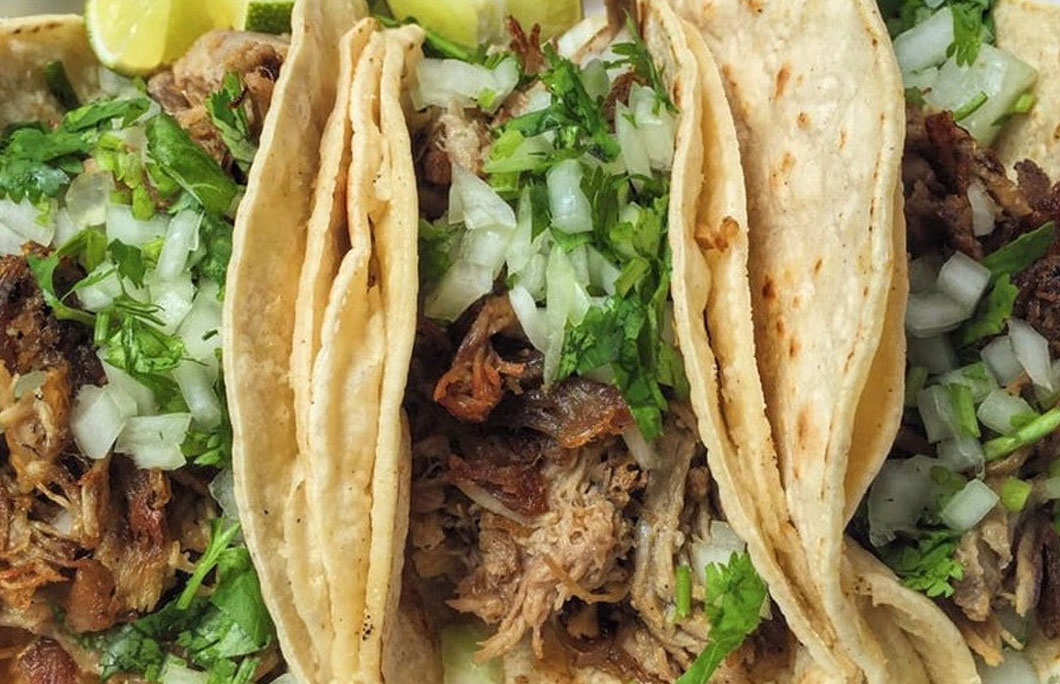 41. El Charrito – Stamford, Connecticut
Two words: breakfast tacos. Because, let's be real, who isn't a fan of mixing breakfast food with tacos? Breakfast food aside (as if we can forget that easily), any taco you order from the El Charrito taco truck is going to be downright delicious.
The southwestern style and taste seep out of the sides of each taco they make, and that's all on top of the stacks of ingredients they offer you as toppings.
---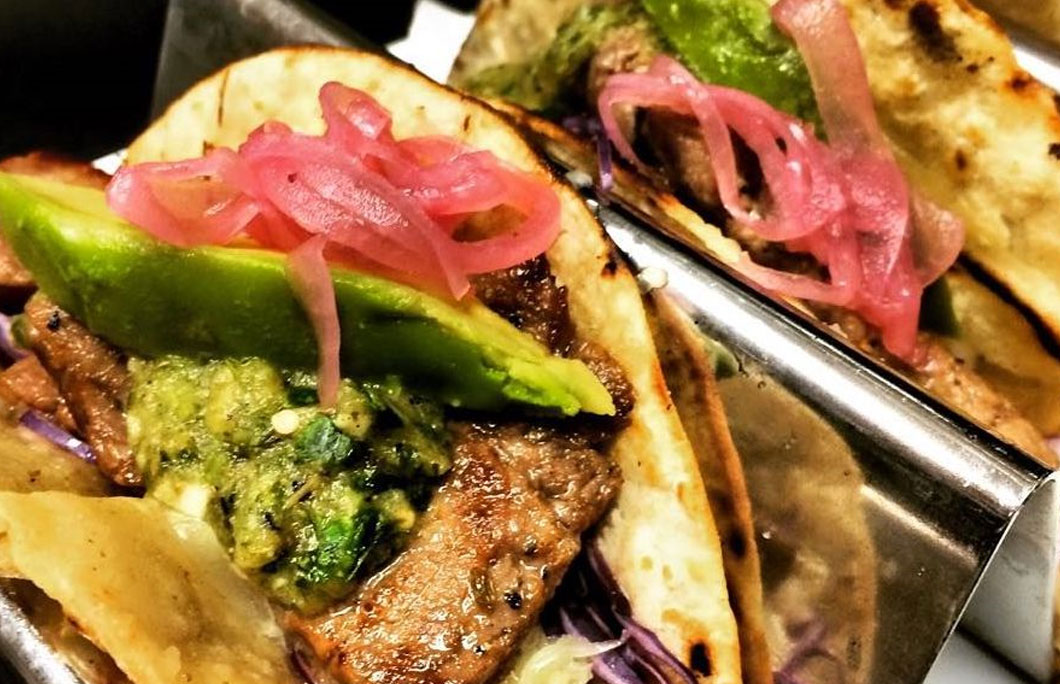 42. 44 Canteen – Columbia, Missouri
44 Canteen is built to be a unique dining experience, and in a way it really is. Their two-page taco menu is one of the most impressive that we've ever seen. The sheer variety they offer their customers is something to marvel at alone, but the taste of their tacos truly back it all up.
Amongst their unique offerings, you'll find taco options that feature ingredients such as Philly steak, chorizo, delicious shrimp, and even a daily taco that the chefs dream up each morning.
---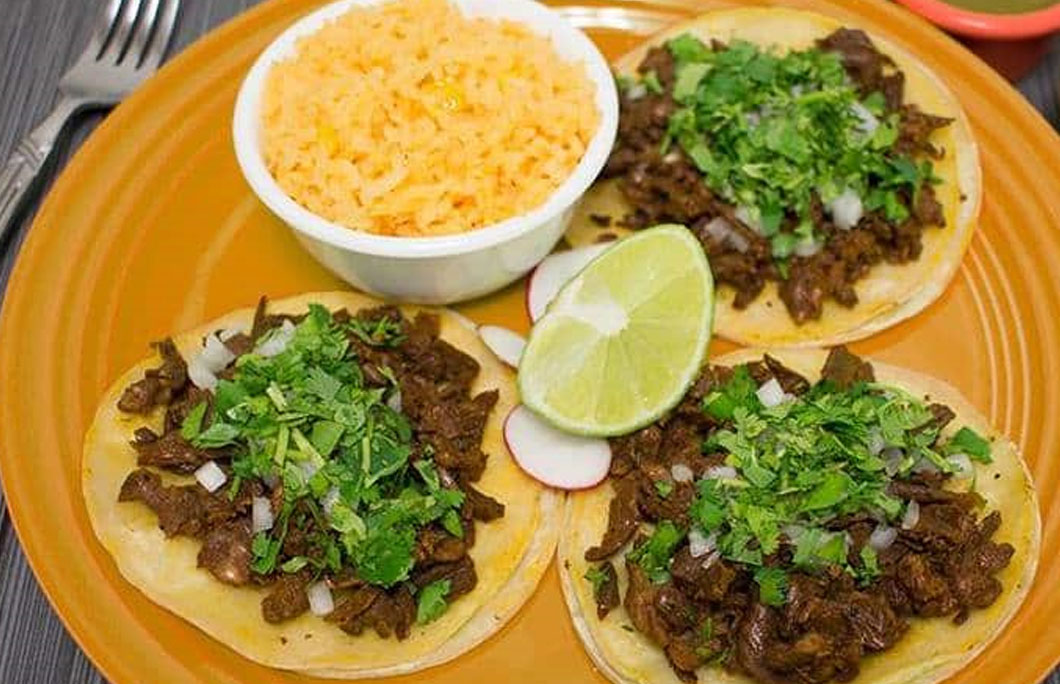 43. El Rincon Zacatecano Taqueria – Manchester, New Hampshire
If you love meat then you'll love this place's signature taco.
It's called Chiflando y Aplaudiendo, which is a popular term in Spanish that means to keep your hands and mouth occupied. Even though it's usually used in the context of dating, it's exactly what you'll do the second they send this taco to your table.
It's got carnitas, beef, and caramelized onions with chorizo. Does it get any better than that?
---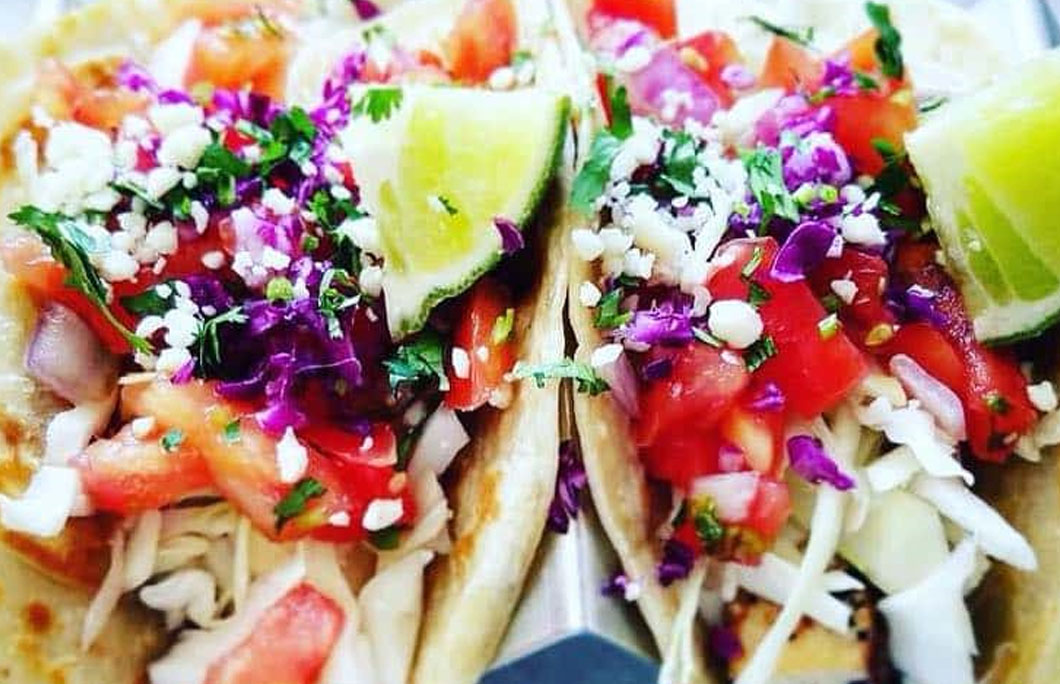 44. Mi Cocina de Amor – Charleston, West Virginia
Known locally for their down-home digs and authentic flavour, this restaurant serves up the most authentic Mexican food in the region.
What guests seem to love most is how well they pair with the kitchen's margaritas – they're some of the best in all of Charleston. Order one and try any of their tacos. All of them are made with generations-old recipes that stand the test of time and flavour.
---
45. Red Pepper – Grand Forks, North Dakota
Esquire once ranked Red Pepper as having some of the best late-night food in America. We stand by this statement for sure, as their hard-shell tacos are a more homemade version of the kinds of tacos you might get at a drive-thru window after midnight.
The quality? So much better. Try their famous Grinder and you won't be disappointed. It comes with ham, salami, turkey, taco meat, and Colby cheese.
---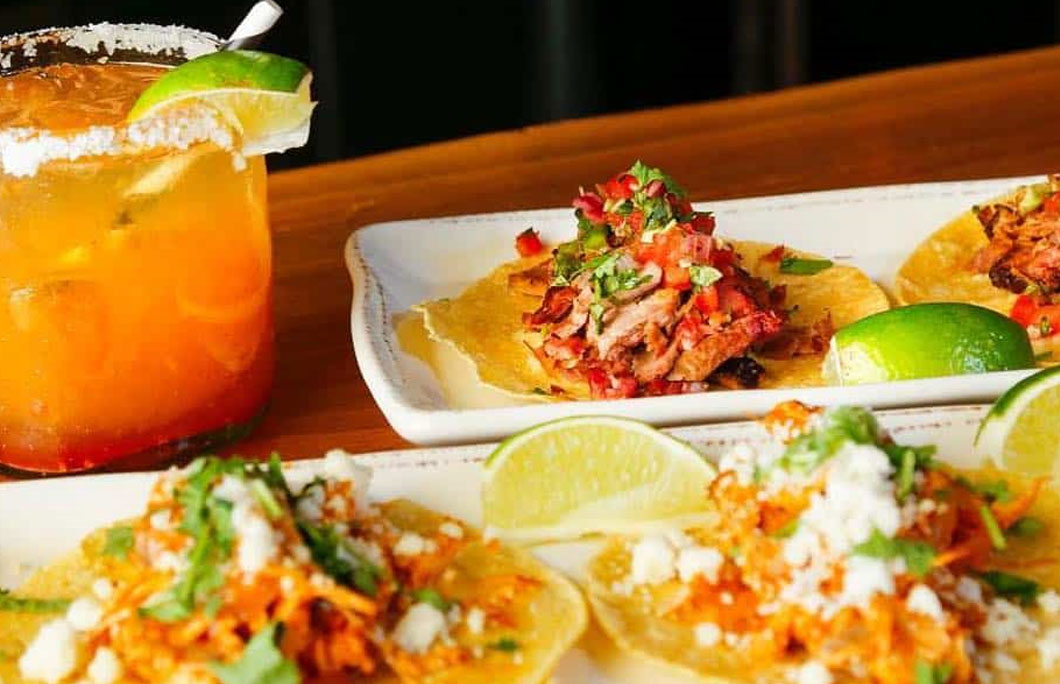 46. Hatch Taqueria and Tequilas – Jackson, Wyoming
You'd expect any restaurant with tacos and tequilas in their name to be pretty great, but Hatch is really great. While the facade looks to be upscale and modern, the tastes are nothing but classic.
The flavours they cook into their tacos quickly transform into complex profiles and bursts of savoury goodness. Pair that with any of the tequilas on their menu and you'll find it hard to ever leave the building.
---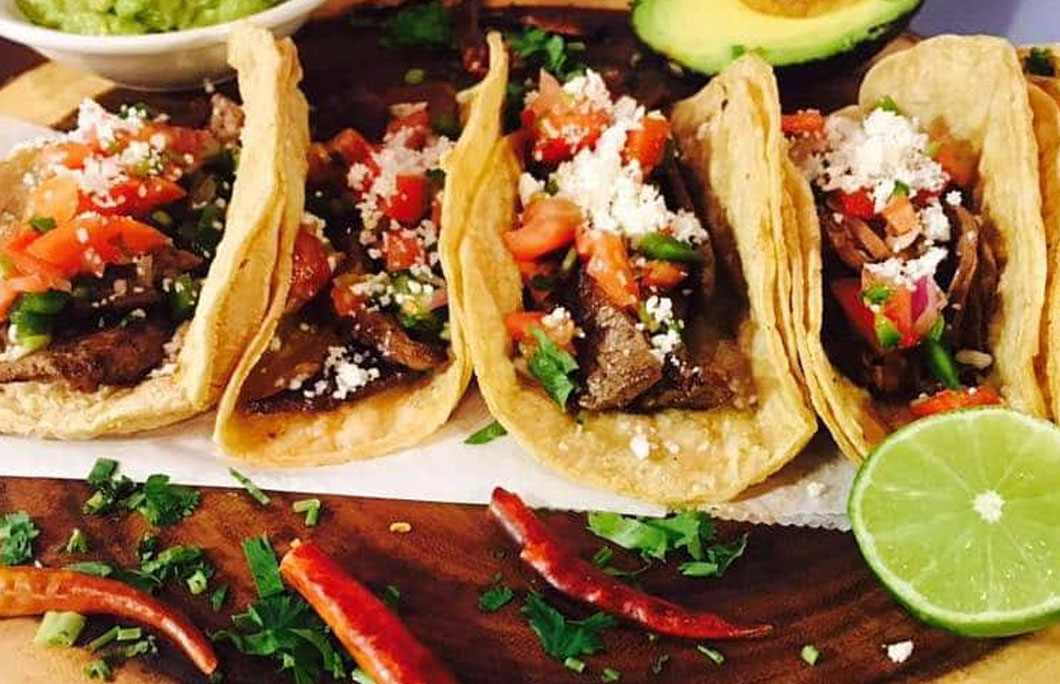 47. Pico's Tacos and Cerveza – Racine, Wisconsin
It's not National Taco Day unless we're catering to all kinds of flavours and tastes, and that includes vegetarian tacos. Pico's Tacos and Cerveza makes amazing veggie tacos.
Case in point, their Zucchini and Pintos taco. To begin with, the pinto bean spread is unique and surprisingly savoury. Then comes the sauteed zucchini and tomatoes, all topped with Chihuahua cheese.
---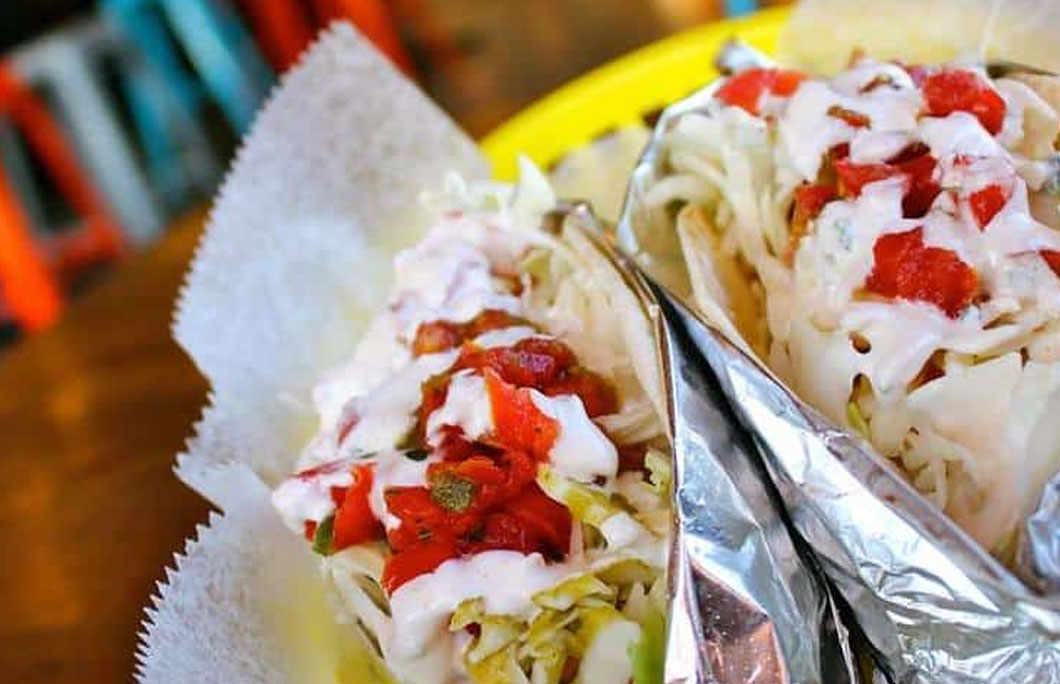 48. Taco del Sol – Missoula, Montana
This hometown taco shop combines great vibes with even better tacos to create one of the most authentic dining experiences in Montana. They're pretty dedicated to giving back to their community, which is something we love.
However, their tacos alone are enough to warrant them a spot on this list of the best tacos in America.
---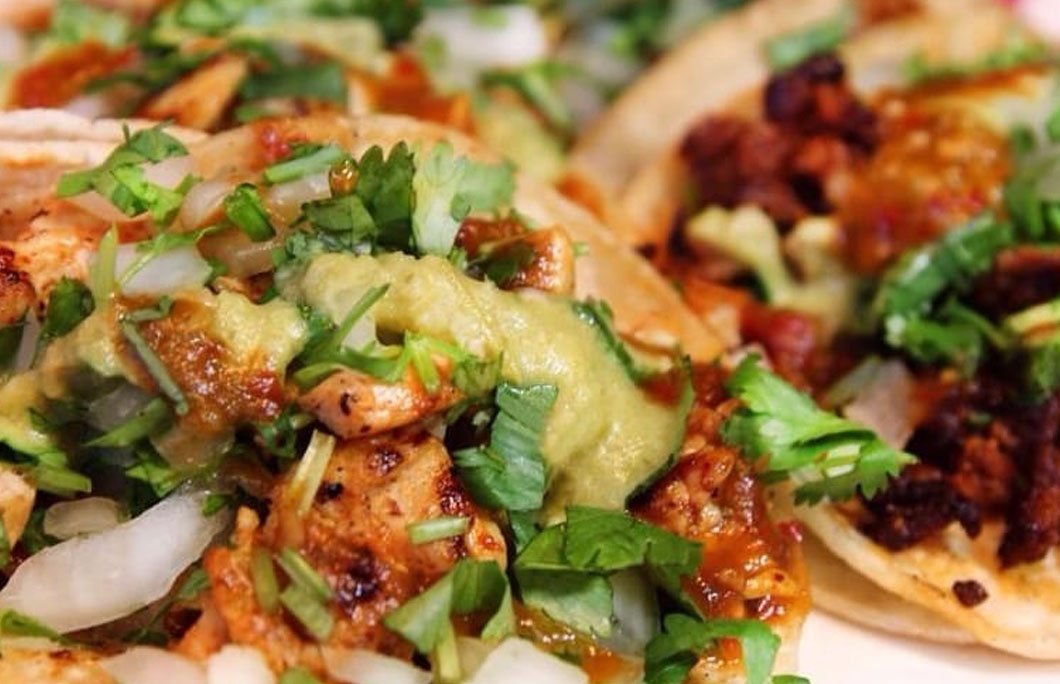 49. El Pique – Wilmington, Delaware
Tucked away in one of the smallest corners of the United States, you'll find El Pique, a small but very might taco shop. Their menu is pretty impressive, with offerings you're not likely to find elsewhere.
Choose from unique taco ingredients such as pork snout, beef head, or even lamb. We suggest you go with the latter. Lamb birria tacos are hard to find, but Taco del Sol does them up nice.
---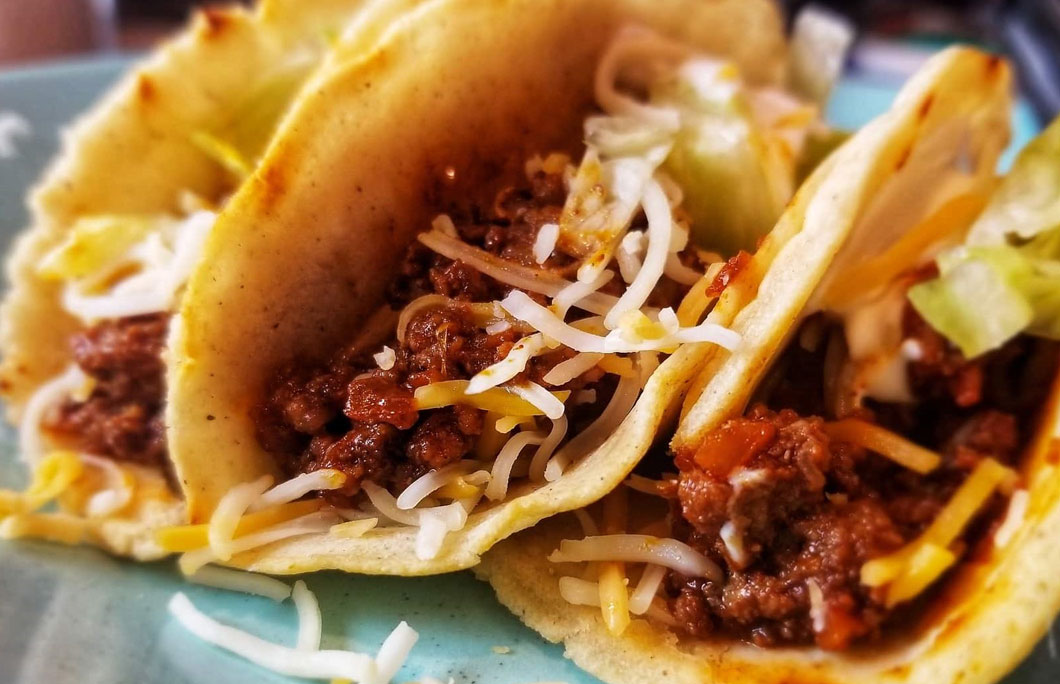 50. West Coast Tacos – Mitchell, South Dakota
There are actually quite a few places in South Dakota where you can grab a good takeaway taco or sit down to devour one at a more upscale restaurant. However, locals let us in on a secret and pointed us towards West Coast Tacos in Mitchell.
For a great price, you get a no-frills taco that can compete amongst some other pretty great places all over the state and beyond. Try their shredded beef taco and let us know what you think.
Did this list not satisfy your food cravings? We've also ranked…
The 50 Best Cheeseburgers In America
The 50 Best Places For Pizza In America
---