The 25 Best Places For BBQ In Tennessee
While Tennessee BBQ is most clearly defined by Memphis-style pork ribs, you'll find that the state has a lot to offer outside of Grind City as well. From Nashville to Chattanooga and all the way up to Franklin, the best BBQ in Tennessee is some of the best in the country.
However, you can't deny the allure of a piled-high plate of Memphis ribs, can you? They're slow-cooked and rubbed with a delectable blend of salt and spices before being cooked to perfection. Or, you can even order 'em wet and enjoy the tangy taste of a delicious sauce.
Have we got you drooling yet? Good. Now, you're primed and ready to these spots in order to sample the best BBQ in Tennessee. Memphis-style, Carolina spiced or even straight from Texas, it's all going to blow your mind.
Best BBQ In Tennessee, How do these rankings work?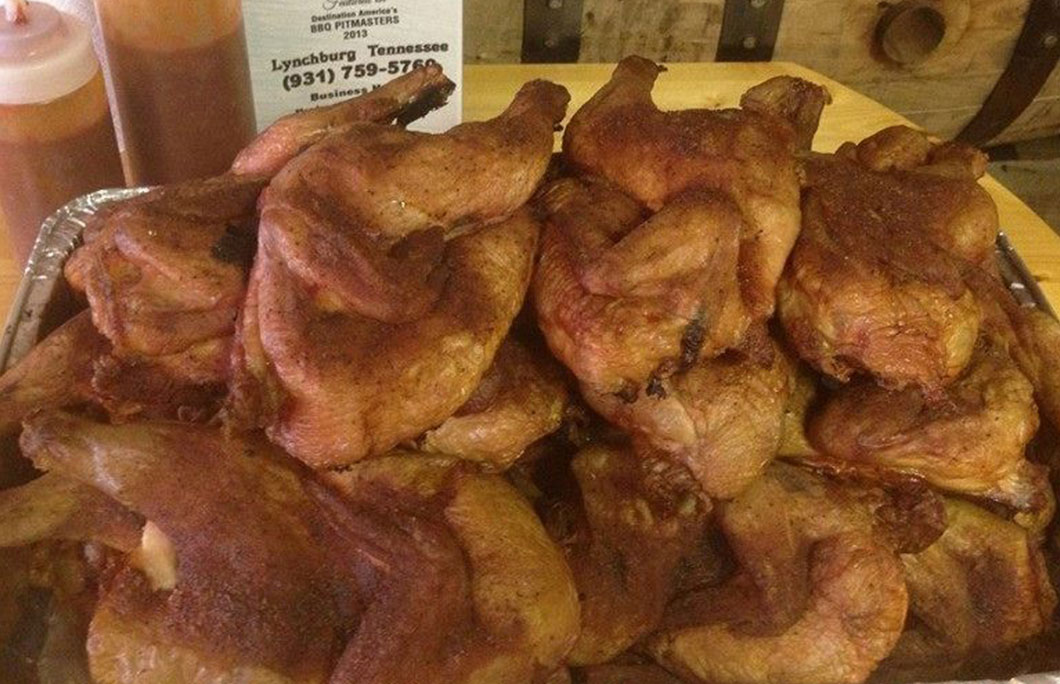 25th. Barrel House BBQ – Lynchburg
Barrel House BBQ has earned numerous awards for its famous grilled cheese sandwich. The Grilled Cheese on Crack is a real foodie dream come true, featuring pulled pork, American cheese and habañero sauce. And, while you absolutely have to order one, their traditional BBQ offerings are just as tempting. From loaded BBQ nachos to full racks of ribs, it's going to blow you and your tastebuds away.
---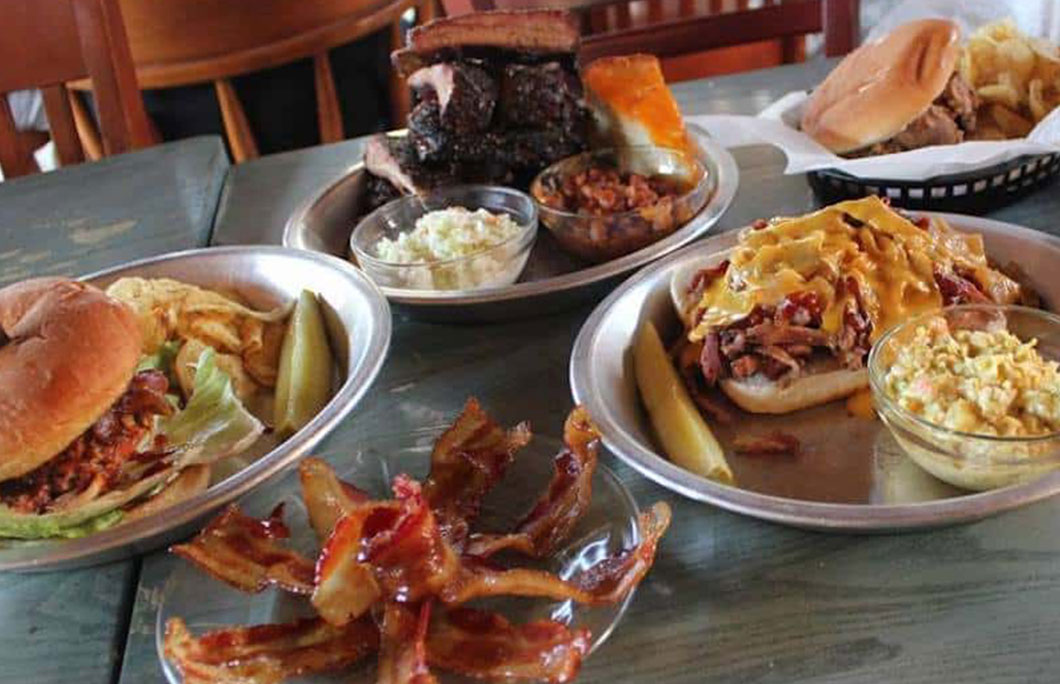 24th. Coal Creek Smokehouse – Lake City
Family-owned and operated, dining at Coal Creek Smokehouse almost feels like dining in the home of a real Southern family. And, the flavours are pretty much what you'd expect from a traditional family meal as well. While their sandwiches are fantastic and the sides are tempting, you're going to want to start off by sampling their pulled pork. It's so tender and juicy that words really don't do it justic.
---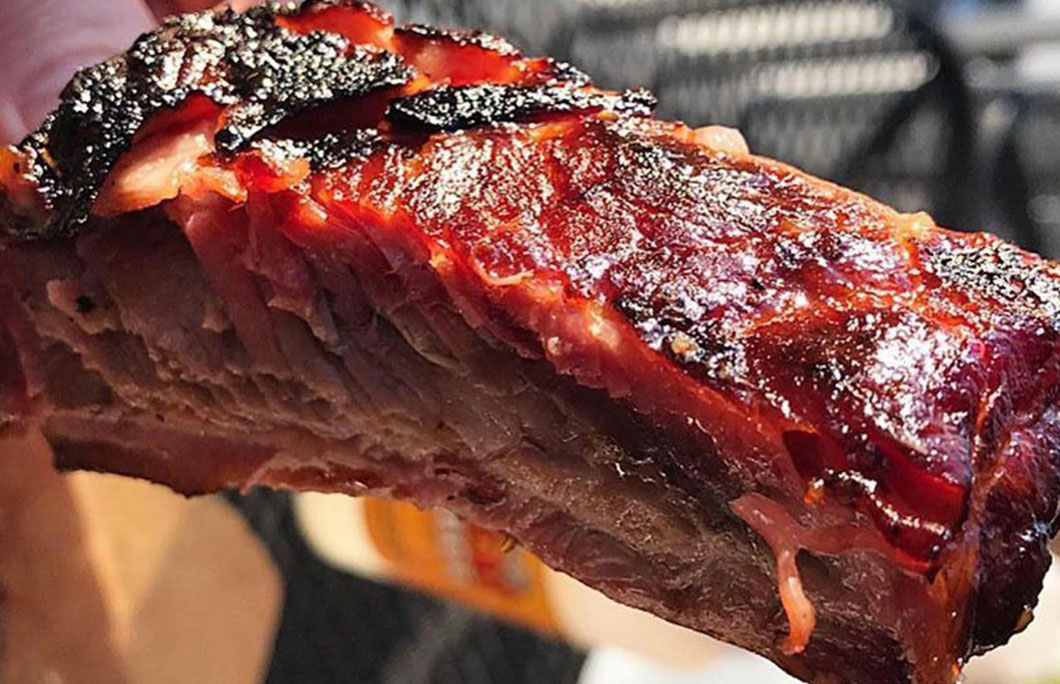 23rd. Sugar's Ribs – Chattanooga
Old Southern styles reign supreme at this Chattanooga diner. Sugar's Ribs spare ribs are some of the finest examples of Tennessee BBQ you'll ever sink your teeth into. They manage to be moist on the inside yet crunchy on the outside and delectably fatty. As they're slow-smoked for tenderness, the meat, juice, and sauce practically fall off the bone. This is what they mean when they say something is finger-lickin' good.
---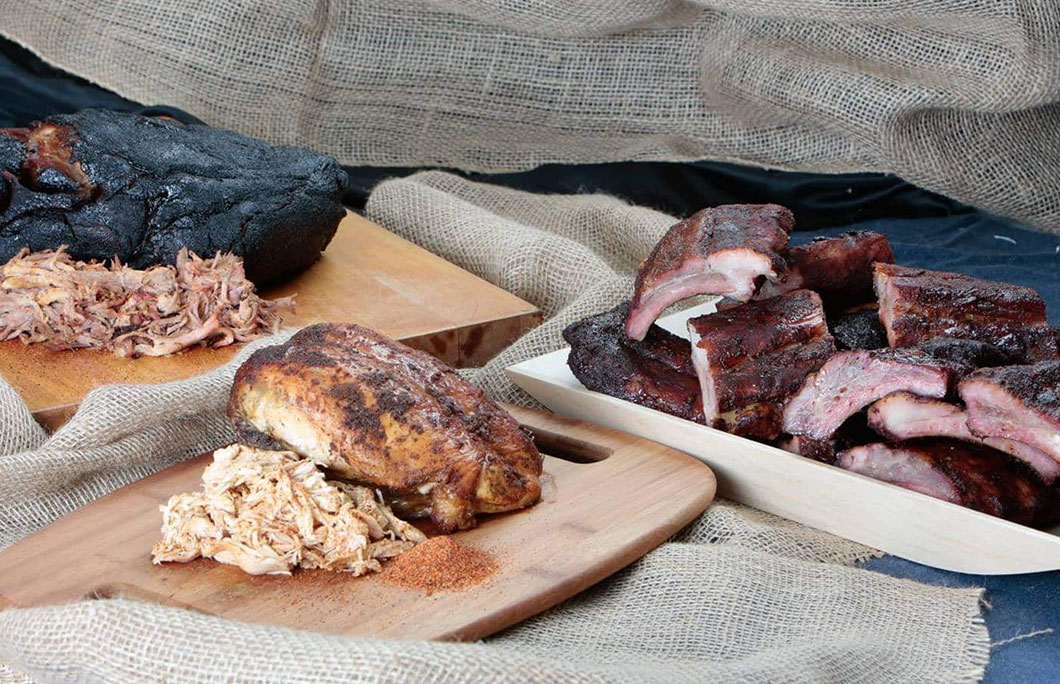 22nd. Archer's BBQ – Knoxville
The folks over at Archer's BBQ sure know a thing or two about BBQ. From sourcing only the most premium meat to knowing at what temperature to smoke it, they're thoughtful in their craft from start to finish. Take their ribs, for example. They take meaty loin ribs, rub them in a dry sauce and sprinkle them with brown sugar. After being smoked over a hickory fire, you'll be unable to resist the allure of the aroma. You're going to have to order seconds.
---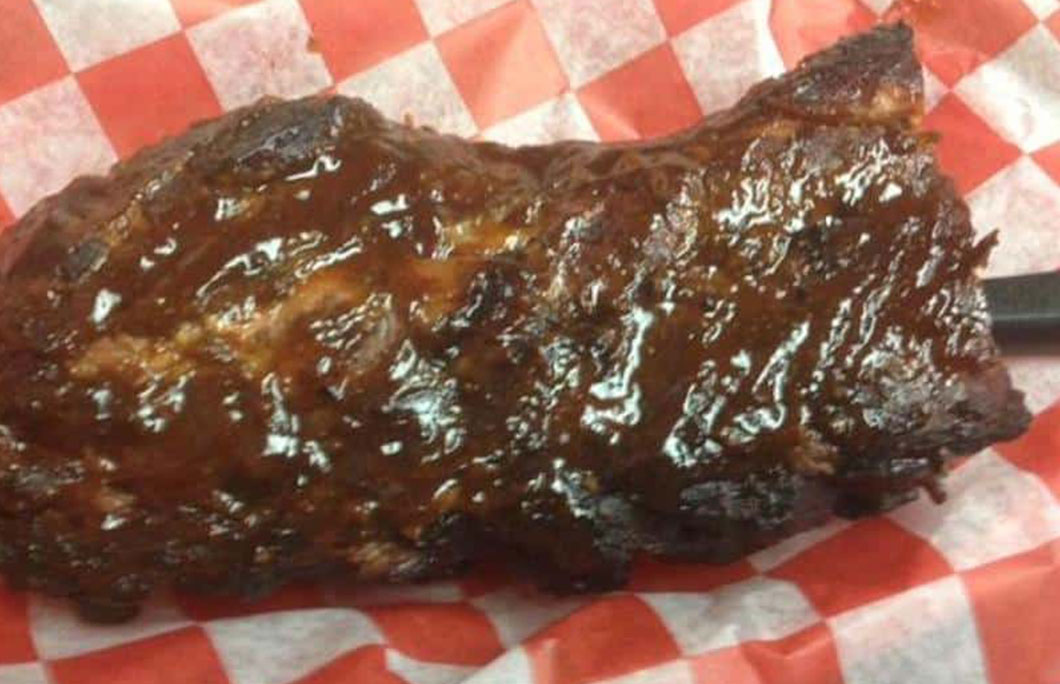 21st. Center Point Pit Barbecue – Hendersonville
Center Point Pit Barbecue claims to be home to the "original taste of Tennessee." And, whether or not that's true, one thing's for certain. They're home to some of the finest BBQ in Tennessee. Head here to brush shoulders with locals and dive into one of their tantalising pork BBQ sandwiches. The Big Bad Wolf tastes just as good as it sounds, and it's exactly what you think of when you dream of true American BBQ.
---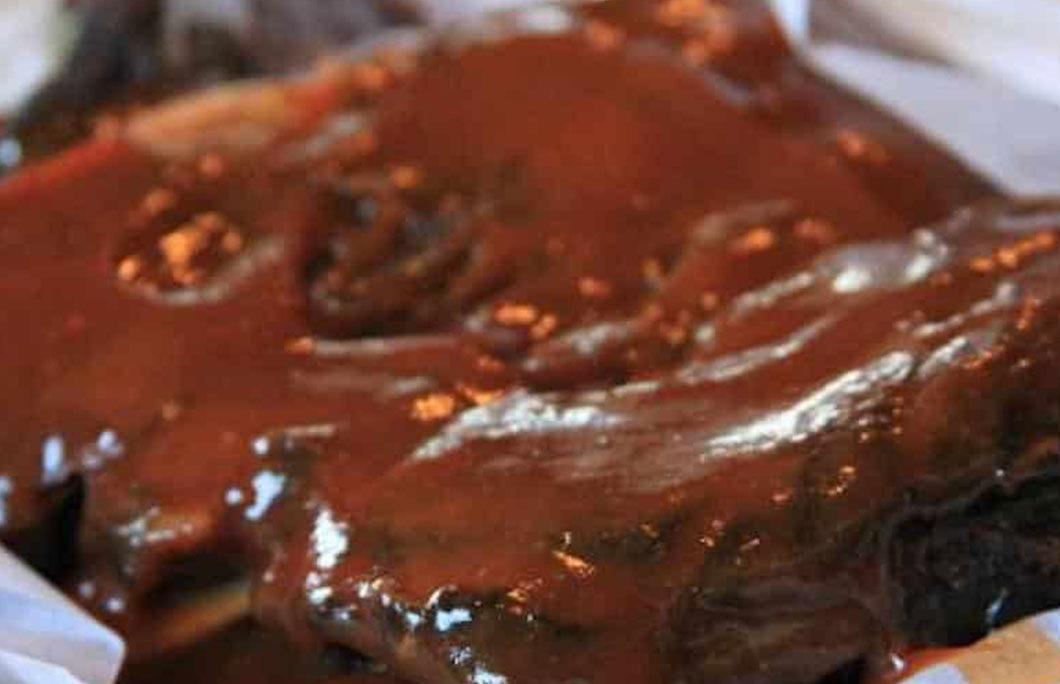 20th. Tom's BBQ and Deli – Memphis
What's so special about the BBQ here is the fact that the founder worked with an intriguing variety of spices in order to produce some of the most delicious tasting pork in the entire city of Memphis. The secret, we think, is that they let their meat marinate for a whole 24 hours and then rub it with spices that include oregano, garlic, paprika, red and black pepper, thyme, and even cinnamon.
---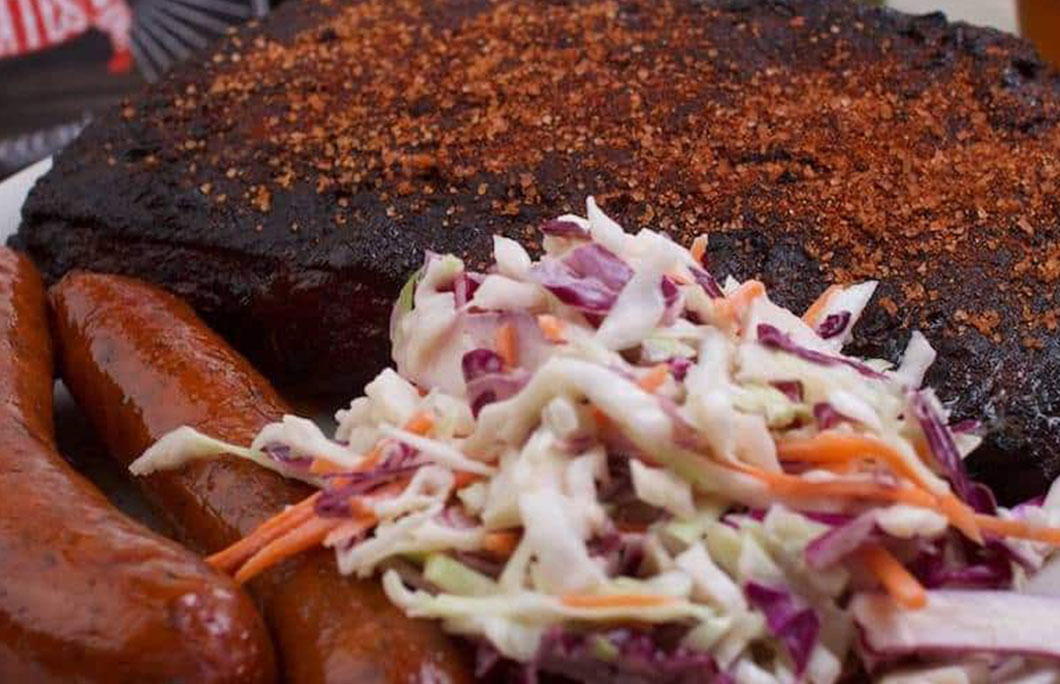 19th. Sweet P's BBQ – Knoxville
Enjoy slow-smoked BBQ fare at this riverside Knoxville eatery. Sweet P's appeared on Travel Channel's Man Vs. Food and has since become a local name in Knoxville and throughout the rest of Tennessee. Order their mouthwatering and flavourful Tennessee brisket to truly get a taste of what BBQ in the South is supposed to taste like.
---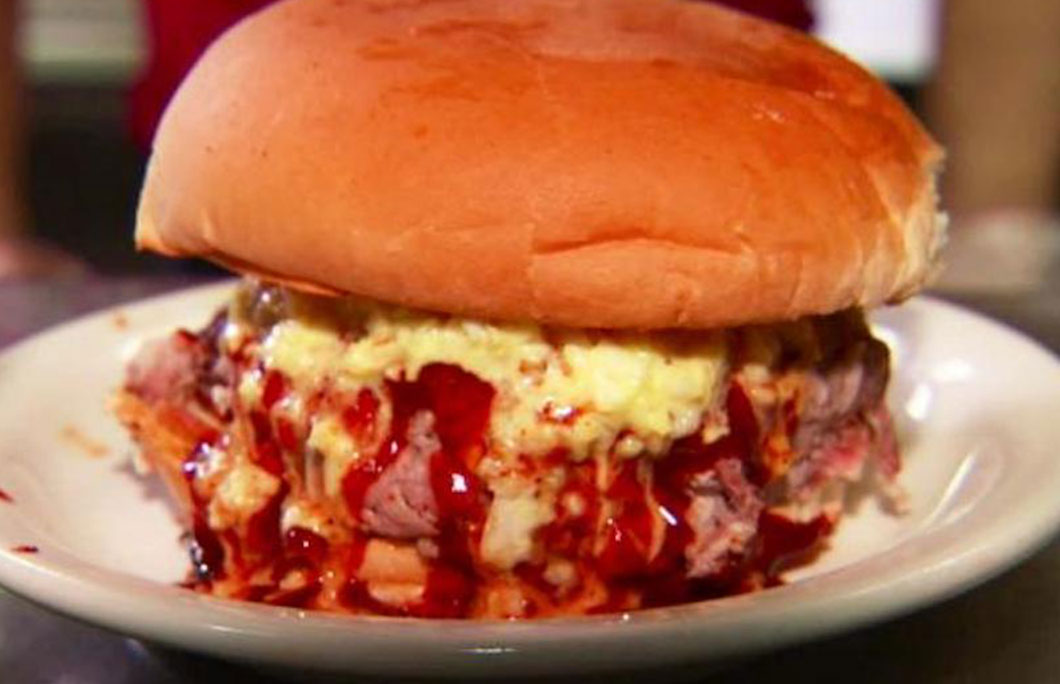 18th. Leonard's Pit Barbecue – Memphis
Looking for the oldest BBQ in Memphis? Leonard's Pit Barbecue began serving quality meat to residents in 1922, leaving some people to say that it's the oldest BBQ restaurant in Memphis. Regardless of whether it is or not, there's one thing that's certain – the barbecue here is mouthwateringly delicious.
---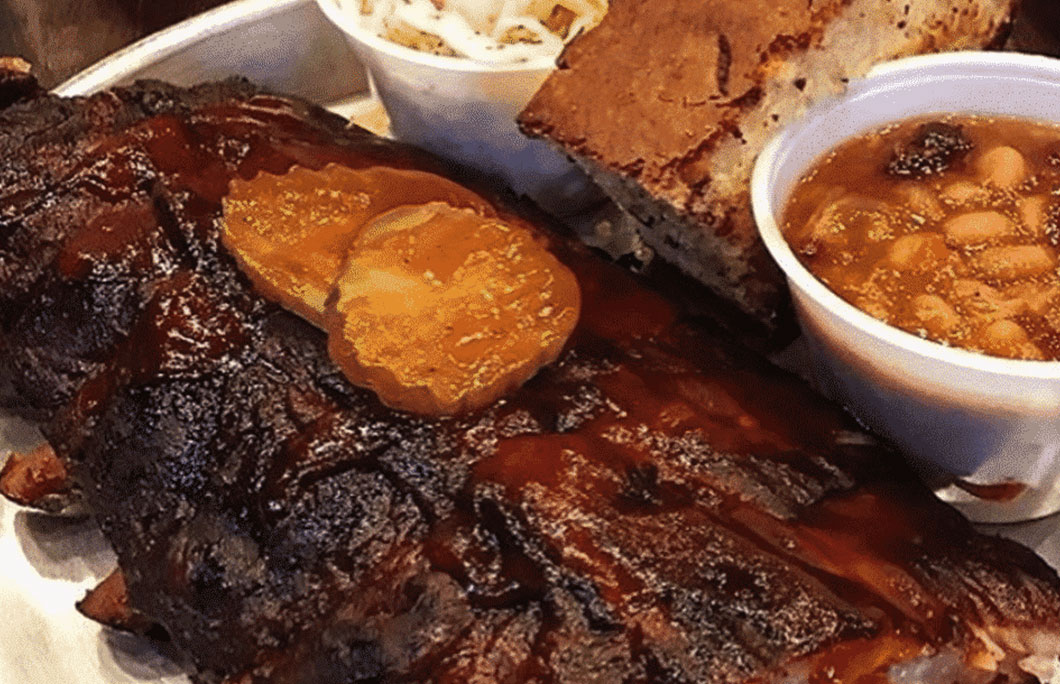 17th. Edley's Bar-B-Que – Nashville
Edley's was voted best barbecue in Nashville for four years straight and has a tempting menu of pork, chicken, turkey, brisket, and wings all smoked low and slow daily. You know, just the way they should be smoked. Choose from a half or full rack of tender and flavoursome ribs. Wash 'em down with one of the 18 available craft beers on tap or one of their creative Southern cocktails.
---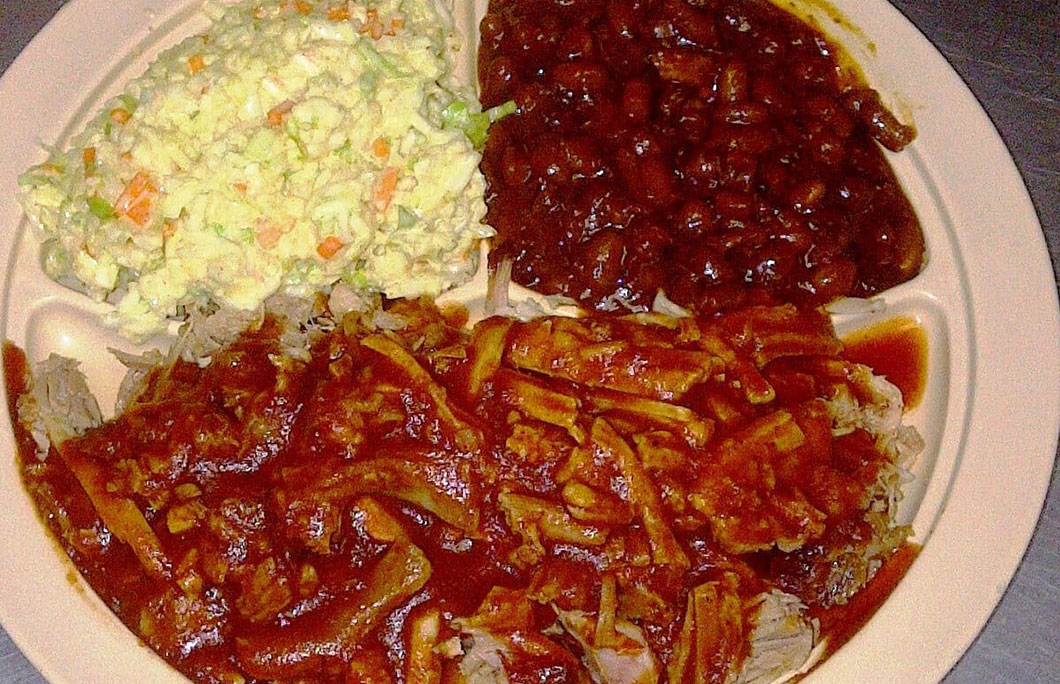 16th. Jim Neely's Interstate BBQ – Memphis
Experts hail Jim Neely's as offering "innovative smokehouse eats." And, while there certainly is something innovative about the plates here, they stick close to tradition. And, it's that perfect balance between creative flavours and authentic style that yields such a superb flavour in each bite. Order the ribs, which are slow-cooked over hickory wood in a specially designed pit they use to lock in moistness and tenderness.
---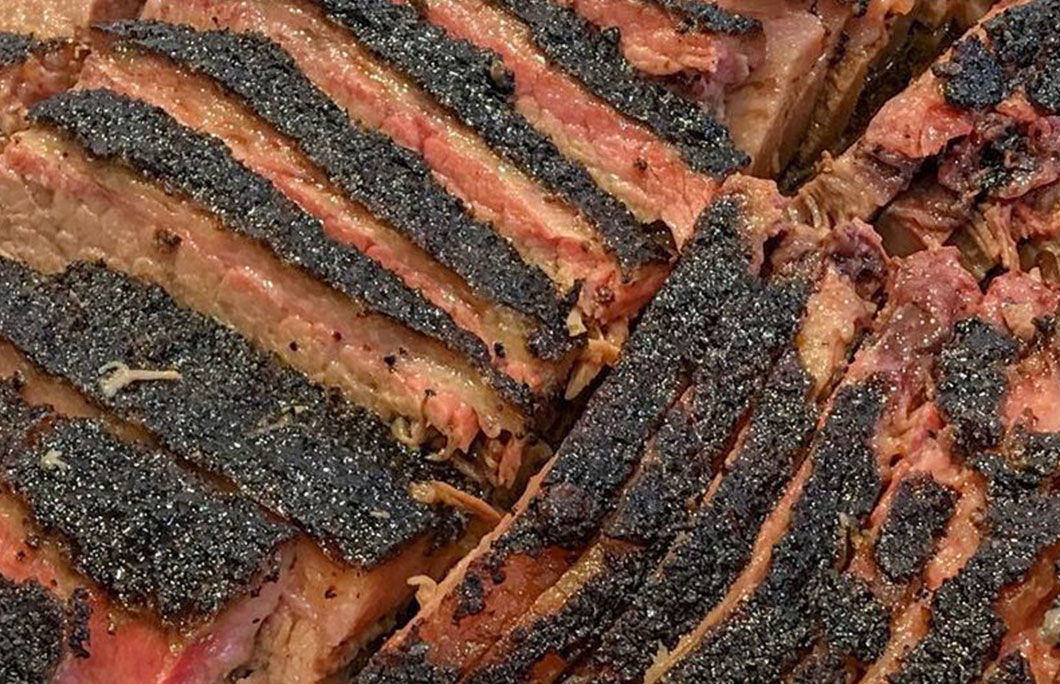 15th. Hogwood BBQ – Franklin
Hogwood BBQ takes the best of traditional BBQ techniques and modern ingredients and fuses them together to create some of the best BBQ in Tennessee. Here, the focus is on artisan smoked meats, which the chef pairs artfully with some creative ingredients. The result is something unique and different yet still full of the traditional flavours you'd expect out of any Tennessee BBQ hotspot.
---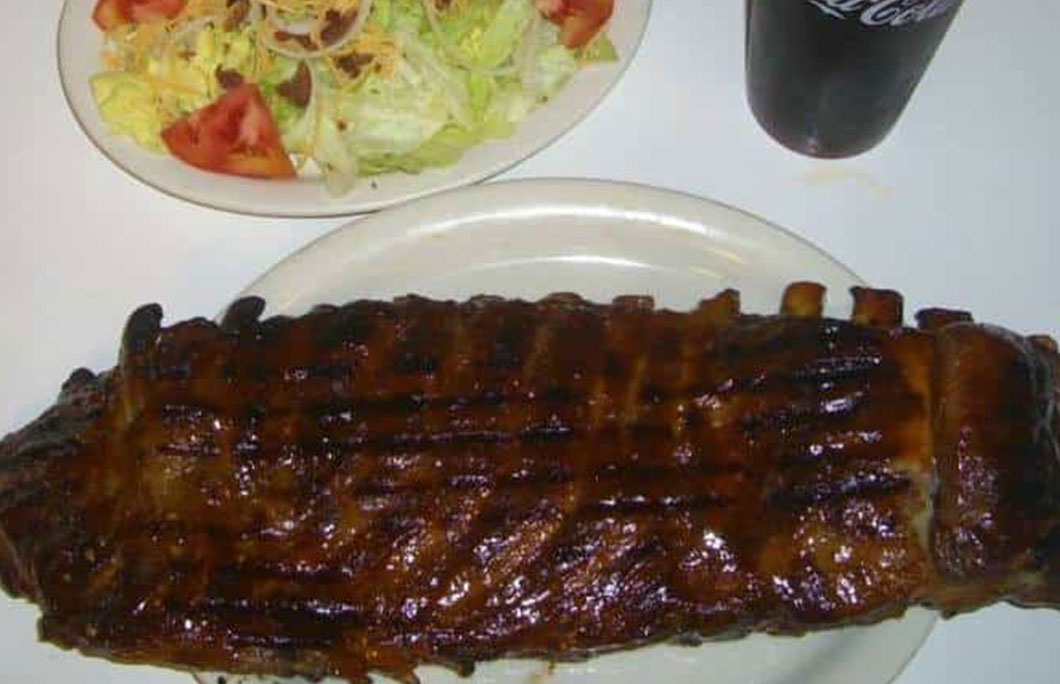 14th. Carl's Perfect Pig – White Bluff
Carl's consistently wins awards for its famous pork ribs, and one bite of these beauties will have you declaring they're the best you've ever tasted. It's a half-hour drive from downtown Nashville in Dickson County, but well worth the trip. The meat is super succulent and literally will drop off the bone as you pick them up. You can't beat it, whether you're craving ribs or not.
---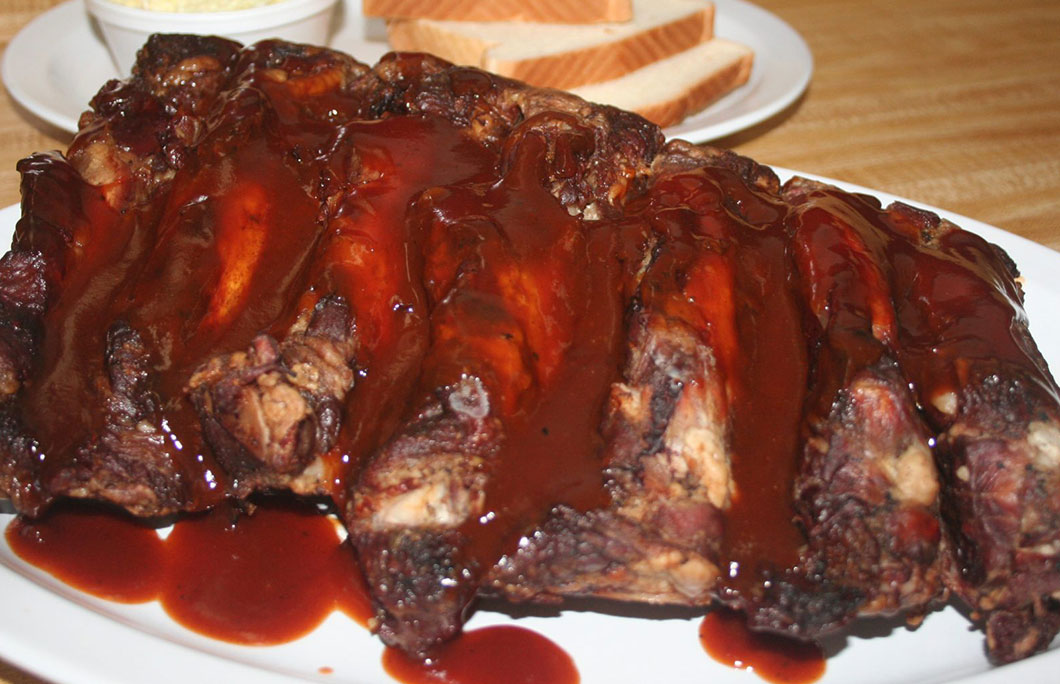 13th. A& R Barbecue – Memphis
If you're travelling through Memphis and love finding hidden spots where you can brush shoulders with locals who will tell you all about the history of their city, then A&R Barbecue is the place for you. It really doesn't get much more authentic than this. The juicy meat here practically falls off the bone as the smokey smell of the on-site smoke pits wafts into your nose. You'll definitely be back for more.
---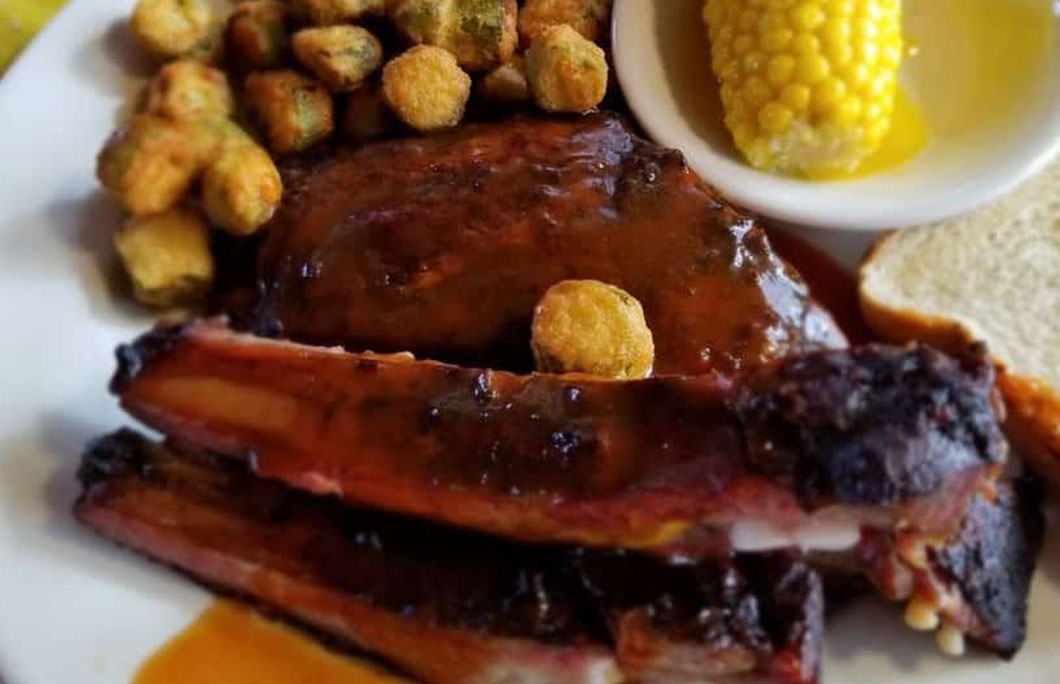 12th. Hickory Pit Bar-B-Que – Chattanooga
Craving traditional hickory-smoked chicken, beef or pork? Hickory Pit has you covered. From start to finish, any visit here is pleasant, with guests raving about the service they receive every time they stop by. Definitely order their Choppes Bar-B-Que Sandwich, which you can get with pork, beef, or chicken. Any way you order it, the meat is tender and juicy rubbed with our very own delicious dry rub.
---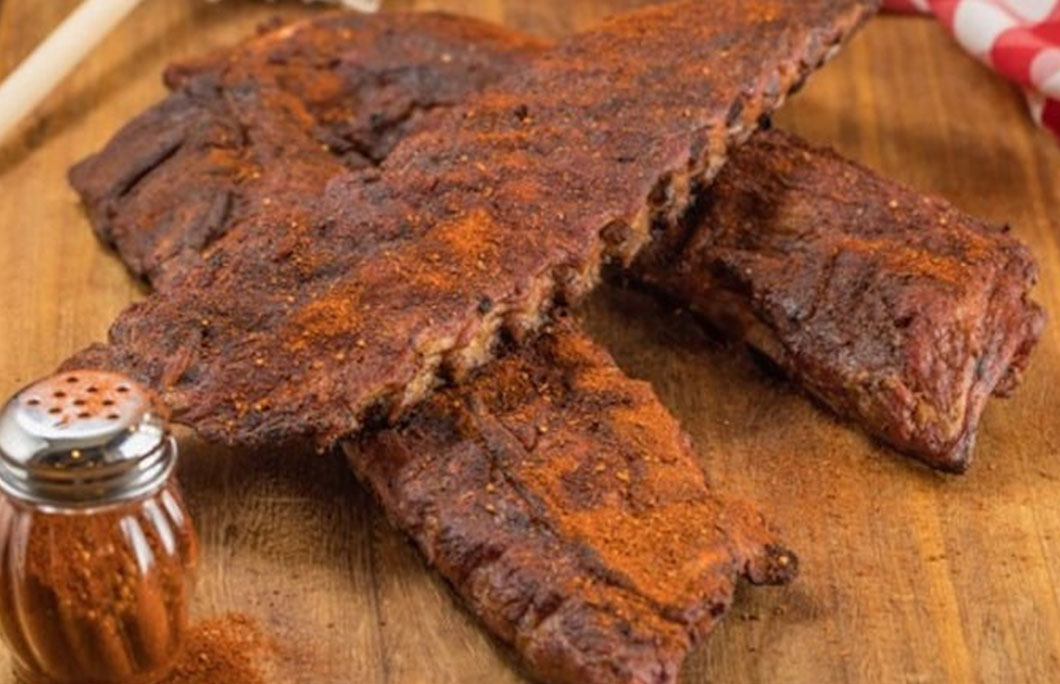 11th. Charlie Vergos' Rendezvous – Memphis
You can't visit Memphis and not visit Charlie Vergos' Rendezvous. It's a staple in terms of Memphis BBQ where you'll find numerous locals and tourists alike clamouring to order their famous charbroiled ribs and brisket. The charcoal chute they use to cook the ribs lends itself to a truly unique taste that's smokey and tantalising. In short, this is easily some of the best BBQ in Tennessee by far.
---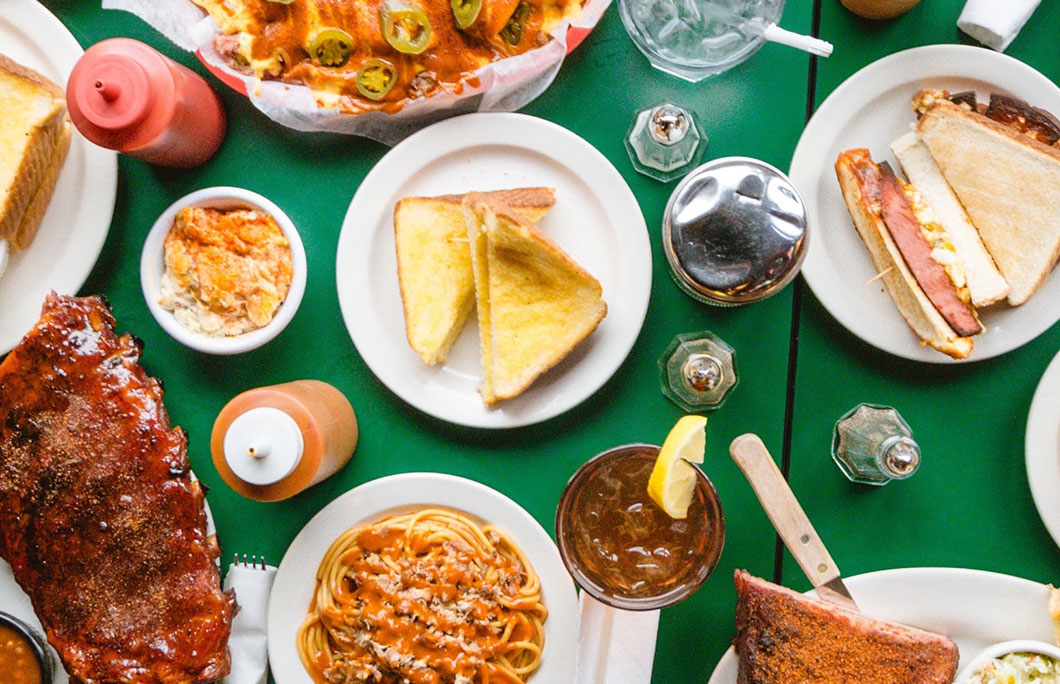 10th. The Bar-B-Que Shop – Memphis
If you've never smothered slabs of pork in some Dancing Pigs Bar-B-Q sauces and rubs then you're missing out. Lucky for you, you can try the original BBQ and sauces at The Bar-B-Q Shop Restaurant in Memphis. On the menu, you'll see smoked sausage, pork shoulder or beef with the trademark Dancing Pigs sauce. We recommend trying them all.
---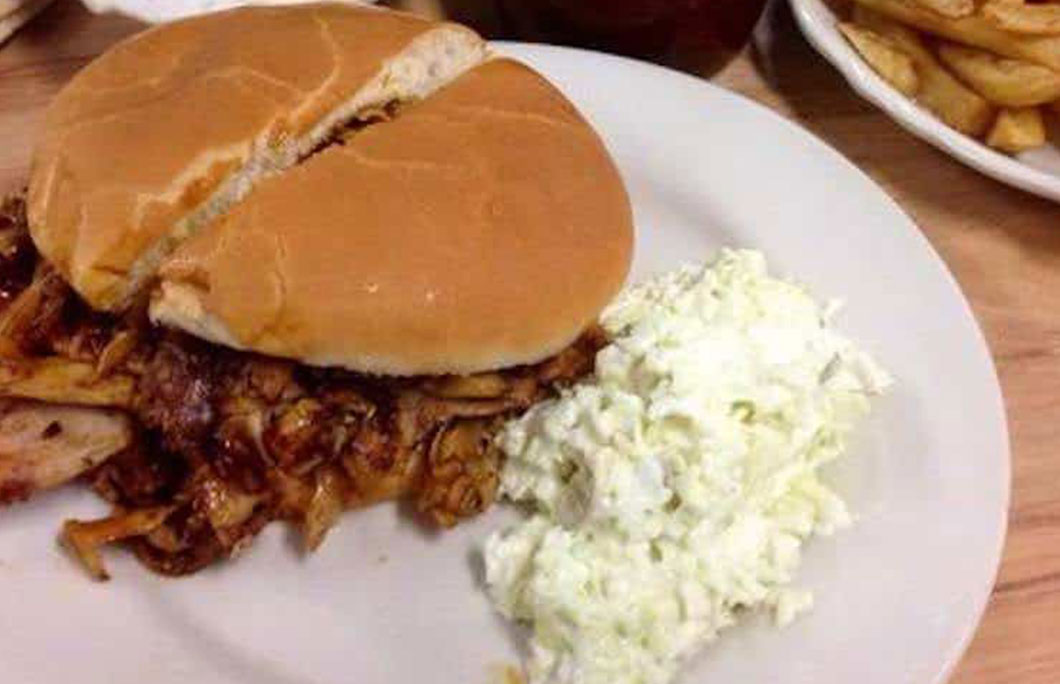 9th. Ridgewood Barbecue – Bluff City
At this Bluff City BBQ stop, expect nothing short of traditional and authentic. They serve BBQ platters, sandwiches and Southern classic sides all in a scaled-back spot with lots of quality service. They smoke their award-winning pork and beef for 8-10 hours before serving it. And, they do so in a tomato-based sauce to yield some flavours they call "Tennessee-style." The result is mindblowing and delicious.
---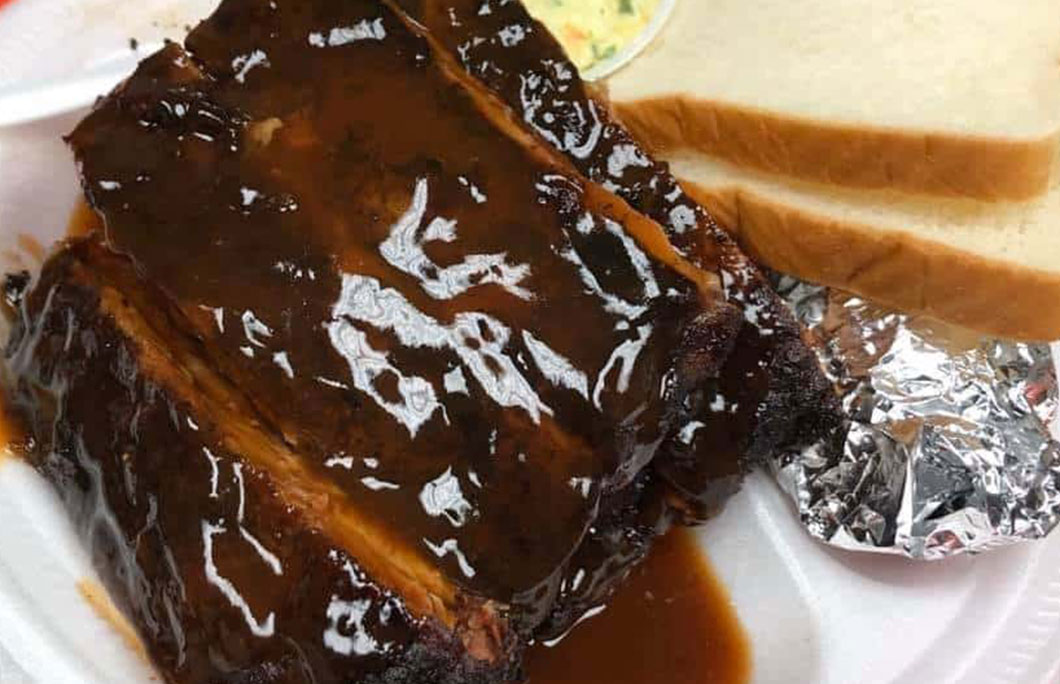 8th. Cozy Corner – Memphis
There's a reason why Southern Living and Gourmet magazines have featured Cozy Corner BBQ numerous times. Sure, the BBQ is high-quality and Southern in style. But, it's their incredible chicken wings that have people drooling out the door. They smoke their wings, giving them a unique flavour you won't find many other places but in Memphis. And, both their wings and their ribs are absolutely dripping in sauce.
---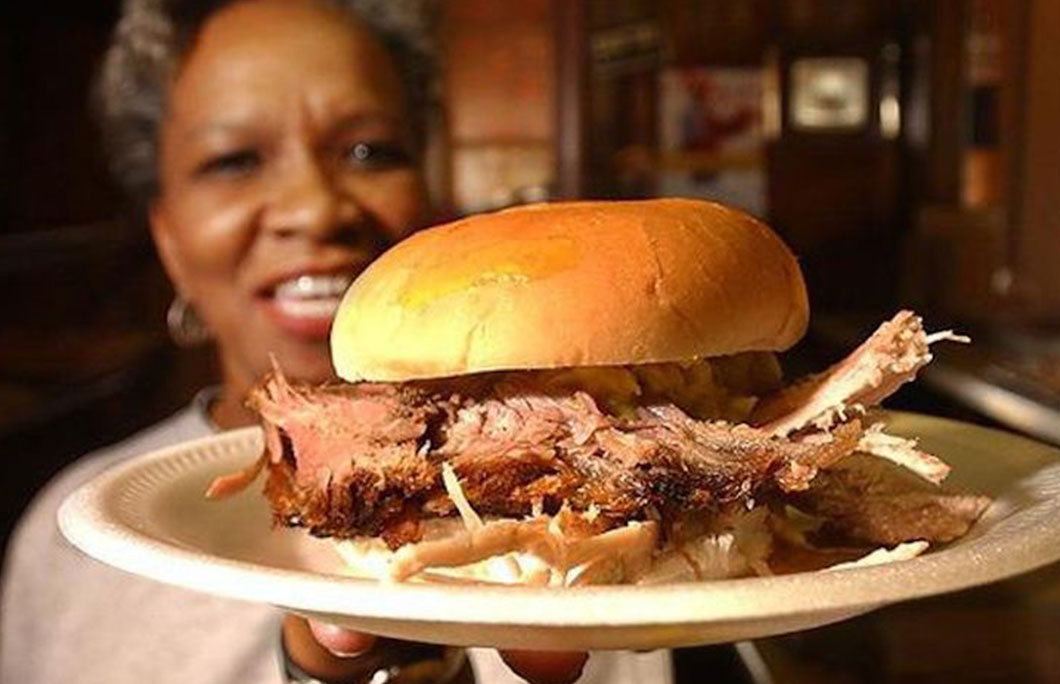 7th. Payne's BBQ – Memphis
If pork shoulder is what you're after, then you absolutely have to try the BBQ at Payne's. The family-owned restaurant serves the best in the city, which they'll also slice and chop to suit your tastes. We suggest trying their famous BBQ sandwich, but be prepared with more than a few wet wipes as it's some of the messiest (re delicious) BBQ plates in Memphis.
---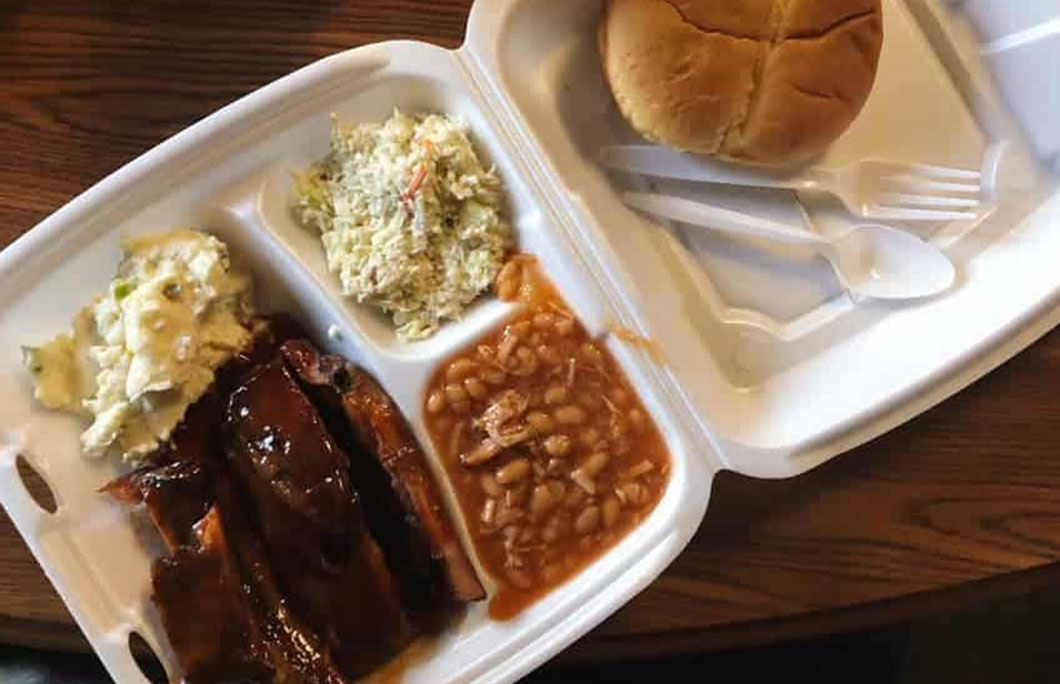 6th. Helen's Bar BQ – Brownsville
Here, the key lies in the sheer simplicity of the menu. This true hometown BBQ joint serves up rich, flavourful dishes with no frills. Really, it doesn't need any. Head here to treat yourself to quite possibly the best BBQ sandwich you'll ever eat. Their pork ribs and pulled pork plates, however, are also worth a try. So, it's best you come very hungry and ready to indulge.
---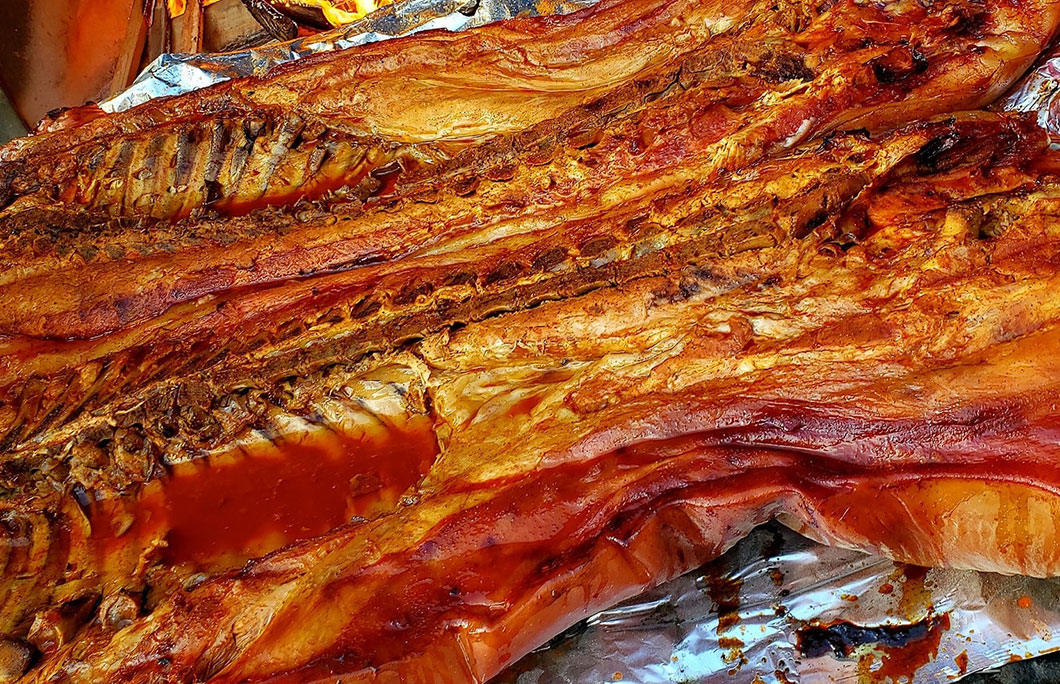 5th. B.E. Scott's BBQ – Lexington
According to Carolina natives, B.E. Scott's serves up some of the most authentic East North Carolina-style BBQ you'll find in Tennessee. In fact, they serve some of the best whole hog hickory-smoked pit barbeque you'll find in the entire country. Anthony Bourdain even ate here once and praised the flavours. Now, it's just time that you do the same.
---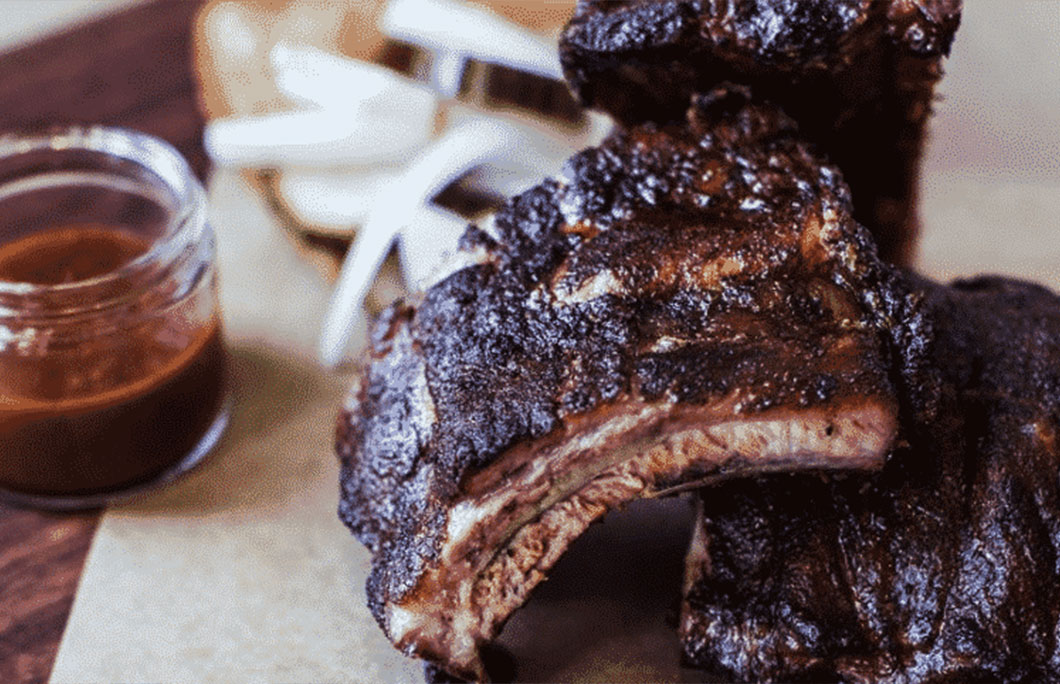 4th. Butchertown Hall – Nashville
When it comes to the best ribs in Nashville, ask any local in the know and they will steer you towards the sleek and tasty Butchertown Hall. Serving up Texas-style BBQ with the finest wood-fired premium cuts, the ribs here are a must-order. Tenderloin back ribs are smoked until the meat is almost falling off the bone, with a thick char and plenty of flavours.
---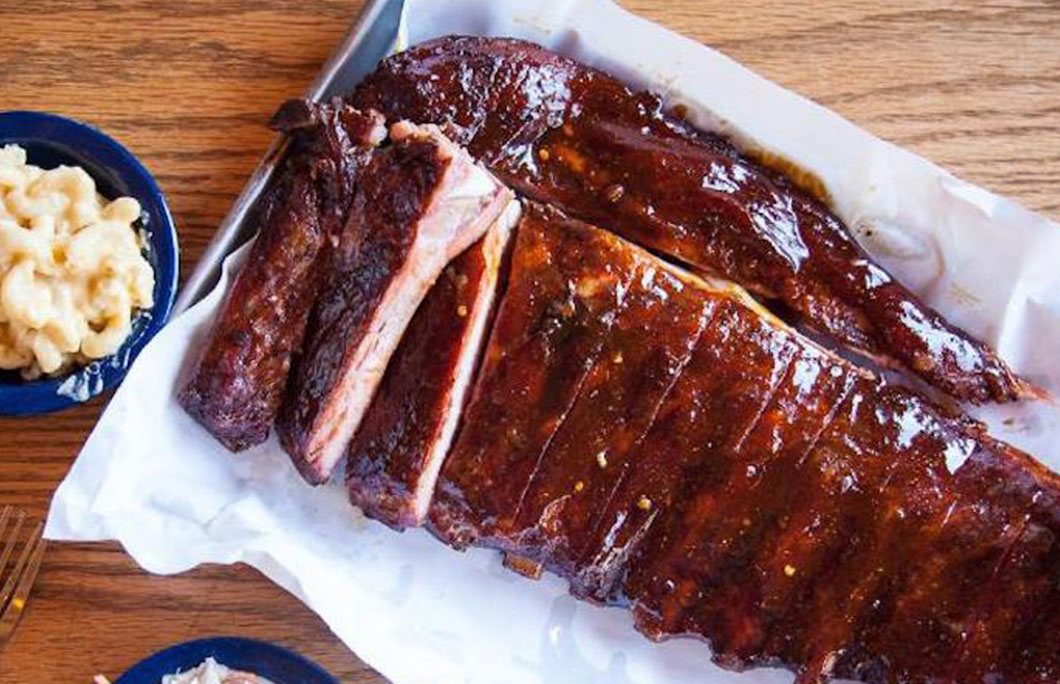 3rd. Martin's Bar-B-Que Joint – Nolensville
Fancy some world-class ribs? You'll find them at Martin's, a longtime Nashville BBQ joint spreading the gospel of whole hog BBQ. They throw a fresh hog on the pit each day, resulting in a next-day delicious bar-b-que and some seriously good ribs. Choose from spare ribs or baby back, they're both fantastic. There are several locations across the Nashville metropolitan area, so you won't be too far away from a feast.
---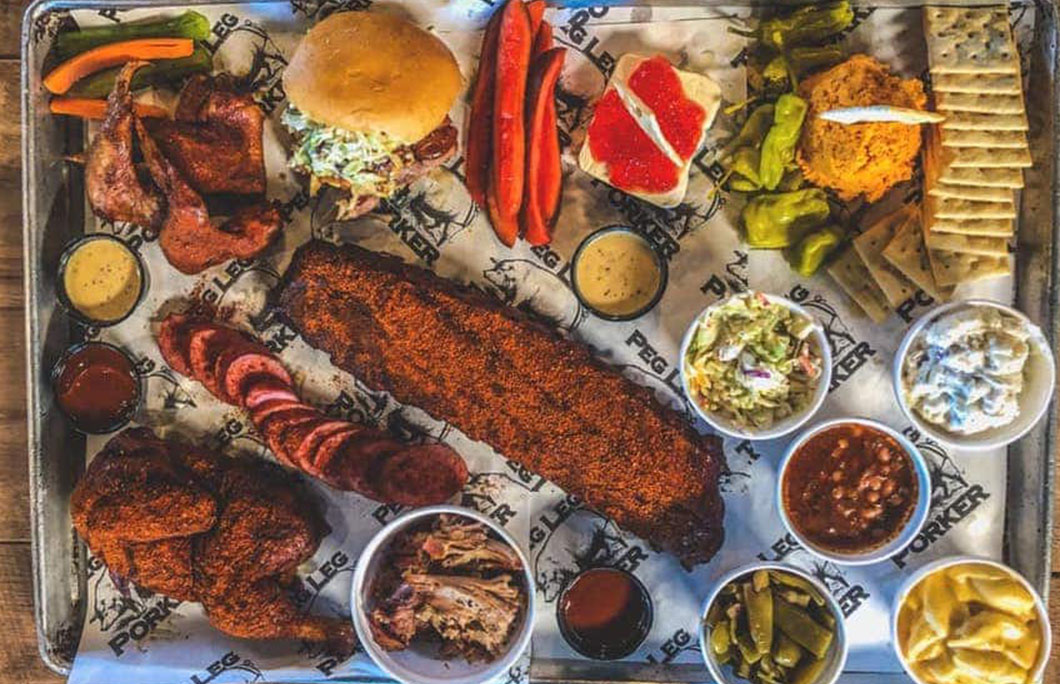 2nd. Peg Leg Porker – Nashville
Peg Leg Porker caused quite the commotion when they made a Southern Living BBQ list. As they're not in Memphis, a few die-hard BBQ fans felt perhaps they didn't deserve the top spot. However, we're here to tell you that that's simply not true. Their BBQ is world-class, mouthwatering, and absolutely out of this world. And, with 11 local beers on tap and plenty of bourbon, you'll be able to wash it all down with something truly tasty.
---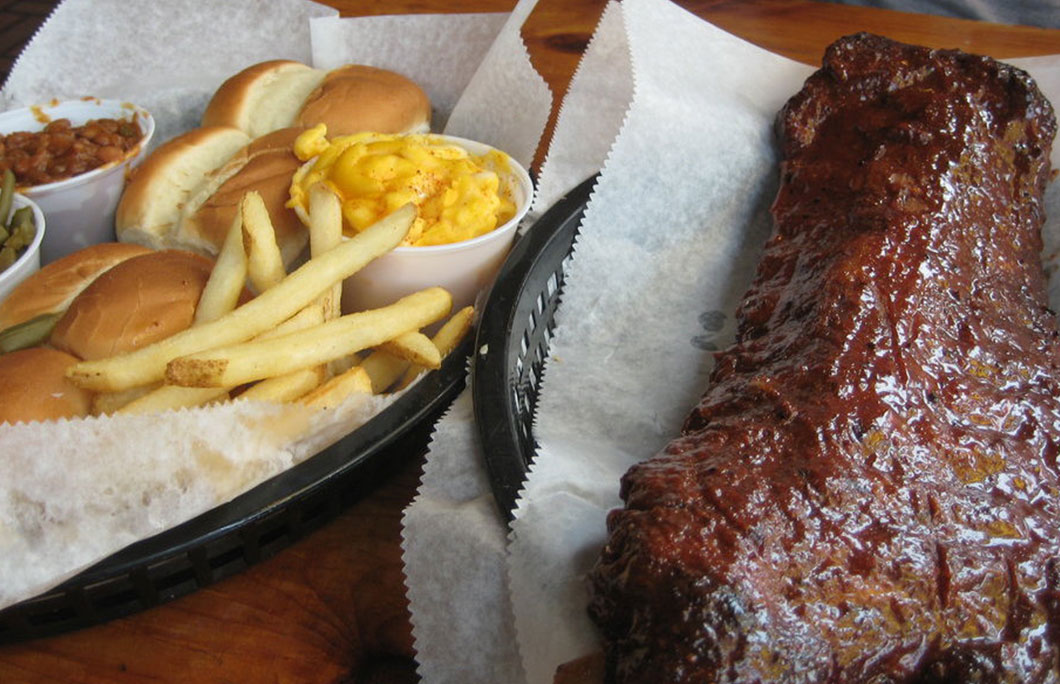 1st. Central BBQ – Memphis
Central BBQ took the No. 3 spot on our list of the Best Places for BBQ in America. So, it's easily the best spot for BBQ in Tennessee. It's pretty famous near and far for being home to some world-class BBQ plates, in part due to the sheer variety of pork they offer their guests. Choose from mouth-watering pork shoulder and ribs or chow down on what they call "dark," the heavily smoked crust that any true BBQ lover is going to die for.
---