Best Dining & Shopping Options at LaGuardia Airport
New York City, without a doubt, is one of the most well-known cities in the whole globe. This cosmopolitan metropolis, often known as the 'Big Apple,' is home to upscale boutiques, Broadway shows, and business tycoons. It has long attracted tourists from across the world. The vitality of New York City cannot be matched anywhere else in the world. New York City's frantic pace, humming traffic, throngs of people, never-ending energy, and innovative spirit make it one of the world's most exciting cities. If you're flying domestically, you're likely to land at LaGuardia Airport, New York City's third-busiest after JFK and Newark. It serves as the major hub for American Airlines and Delta Airlines, the two largest airlines in the United States. It seems to reason, then, that dining and shopping at LaGuardia Airport is excellent!
The airport was named after New York City Mayor Fiorello La Guardia, who was in office at the time of the airport's construction, in 1953. There are 86 gates in total between the four terminals at LaGuardia (A, B, C, and D). Buses and walkways link all of the terminals.
Best Dining & Shopping Options at LaGuardia Airport
Quick Bites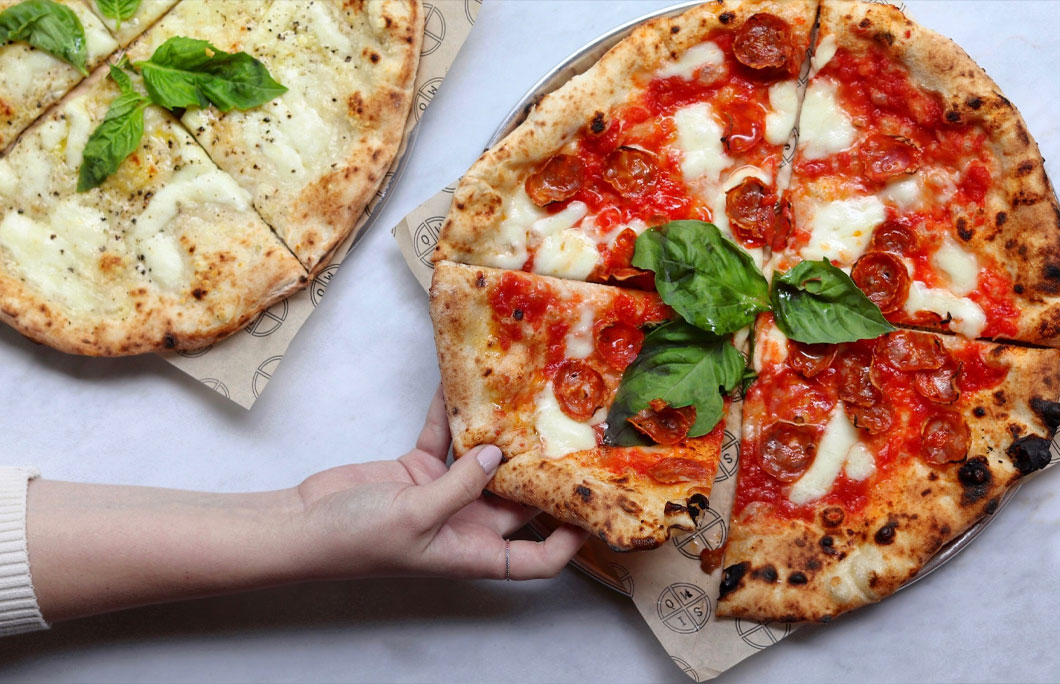 Artichoke Basille's Pizza
This well-known New York pizzeria company has a branch in LGA where you can sample a wide range of pizzas, including their famous artichoke pies and the delectable crab pizza. You can also opt for their popular ham, egg, and cheese breakfast Stromboli.
Location – Terminal C, Gate C28
---
Irving Farm Coffee Roasters
LGA is home to the largest coffee chain in the city, as well as a roastery. Drop by if you're looking for a delicious cup of coffee made using locally sourced beans. You can also satisfy your hunger by purchasing breakfast sandwiches, muffins, or brioche along with your morning coffee.
Location – Terminal B, Gate B47
---
Tagliare
This Tagliare location serves real New York-style pizza. Dom DeMarco Jr., the son of Di Fara founder Dom DeMarco, opened this pizzeria, which whips up his father's traditional family recipes for $5 a piece.
Location – Terminal D, Gate D1
---
Dunkin Donuts
If you're in the mood for something sweet, stop by one of the two Dunkin Donuts locations at LGA. They also serve a variety of pastries, salads, burgers, and wraps, as well as coffee and other drinks.
Location – Terminal D, Food Hall, & Terminal B, Gate B4
---
Zaro's Family Bakery
Zaro's Family Bakery, a well-known mini-chain of Manhattan bakeries, sells freshly baked items such as bagels, breads, pastries, cookies, and more. In addition, the coffee is excellent.
Location – Level 4, Post-Security
---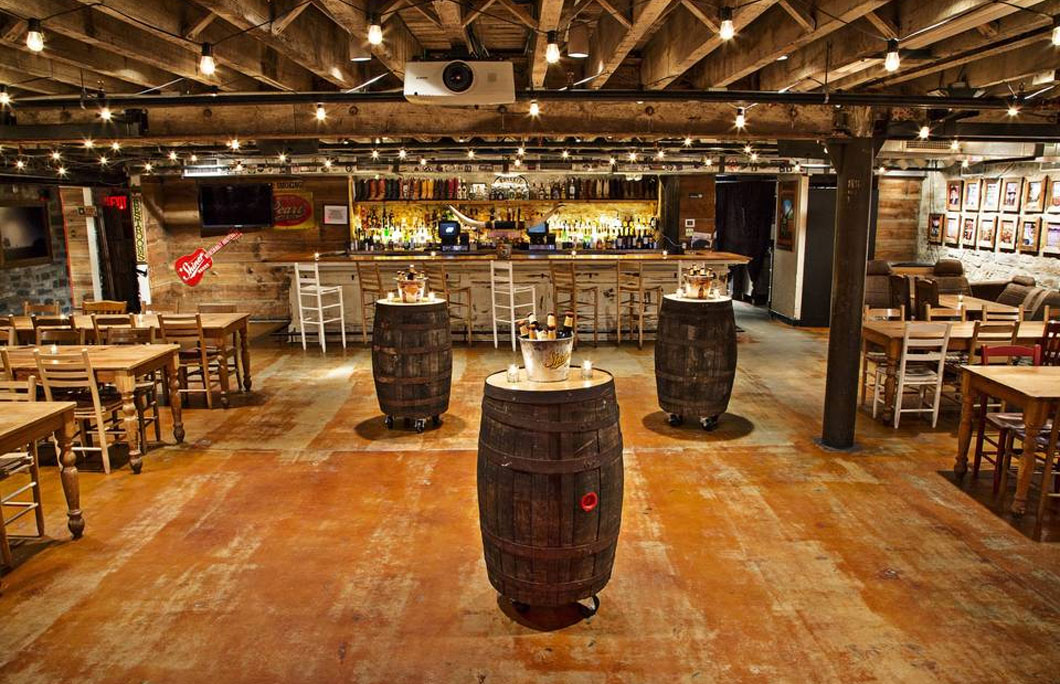 Sit Down Dining
Hill Country Barbecue Market
Hill Country Barbecue Market offers succulent barbecues and fried chicken from the Texas Hill Country region. Your stomach will be full with chopped brisket and pulled pork, as well as a variety of traditional sides, as you wait for your flight.
Location – Terminal B, Food Hall
---
Shake Shack
Gourmet twists on fast-food mainstays like burgers and frozen custard are served at this hip counter-serve chain location, this place is undeniably one of the airport's most popular draws. The Shackburger, which is the restaurant's specialty, is sure to please. Fries, hot dogs, frozen custard, milkshakes, beer, and wine are all available as extras.
Location – Terminal B, Gates 42
---
Crust
Crust serves excellent thin-crust pizzas that are perfect for eating as you wait on a long flight at Terminal B. The best part about this restaurant is that each table has an iPad with an app for ordering food. Spinach salad, meatballs as an appetizer, or truffle soup are all excellent choices here.
Location – Terminal D, Gate D11
---
Bisoux
Visit Bisoux for some French-inspired food. Croque monsieur and duck confit are two of the menu's standouts. It's also a fantastic place to grab an iced coffee or a couple drinks. The gelato they offer will be a big hit with children.
Location – Terminal D, Gate D11
---
Wibar
Wibar is an upmarket lounge bar. They have an excellent range of wines, beers, and cocktails available in addition to the cuisine, which may be ordered using an iPad. Enjoy hearty appetisers and the welcoming atmosphere as you wait for your food.
Location – Terminal D, Gate D1
---
Shopping
NYC Aglow
NYC Aglow, a store named after the city's skyline, is a great place to go last-minute shopping. You may buy local and worldwide products, including travel needs, presents, and souvenirs, as well as snacks, in a modern and stylish shopping environment.
Location – Terminal B, Level 2
---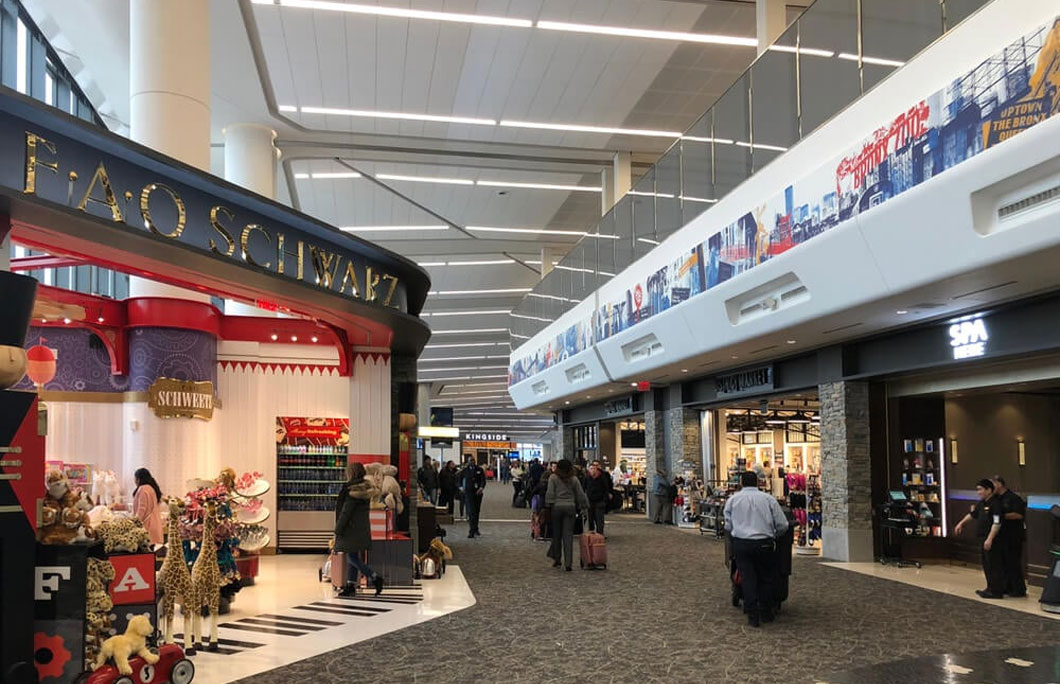 Mad Ave Market
Mad Avenue Market, a convenience and lifestyle shop owned by the Hudson company, pays homage to the golden period of advertising in the 1920s with its art deco decor. However, the self-checkout idea is still present. The place is a one-stop-shop for all of your travel requirements.
Location – Terminal B, Level 4
---
Swarovski
The well-known luxury brand has a presence in LGA. Luxury items such as crystal jewellery, timepieces, and seasonal décor may all be found in this store. If you're meeting someone special at the other end of your flight, this is where you may get a thoughtful gift.
Location – Terminal C, Gates C28
---
TUMI
The LGA TUMI store sells high-end baggage such as totes, briefcases, trolleys, travel bags, slings, card cases, and more. This is the best spot to buy luggage for last-minute trips.
Location – Terminal C, Gates C29
---
McNally Jackson
One of the largest independent book chains in the country has established a presence in the Los Angeles International Airport (LGA). You may go through their enormous collection of well-known fiction and non-fiction, as well as a variety of other genres, right now. The store's warm ambiance and wide selection of beverages add to its allure.
Location – Terminal B, Gates 41
---