25 of the Best Steakhouses in Nebraska
Nobody does steak like the Midwest. Home to many of the best cattle farms in the country taking up shop across the sprawling plains and wide-open prairies, the Midwest is considered the best region in the nation for a good steak. And that of course extends to Nebraska. Whether you're dining out for a special occasion or just looking for a hearty, home-style meal, we've got you covered. Here are the best steakhouses in Nebraska.
Best Steakhouses in Nebraska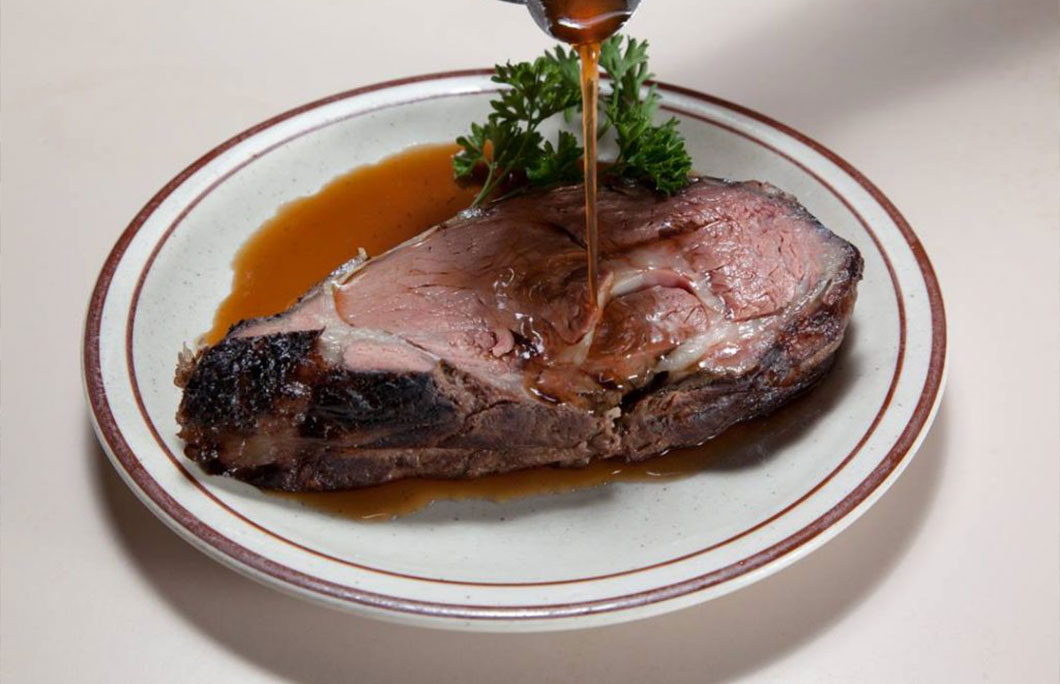 1. Johnny's Cafe – Omaha
Dating back nearly 100 years to 1922, Johnny's Cafe is the epitome of a nostalgic, old school, family-owned and operated chop house. Whether you're dining for date night or marking an occasion, Johnny's vintage and romantic atmosphere will always fit the bill. Be sure to opt for their famous Omaha strip steak and don't miss out on dessert.
---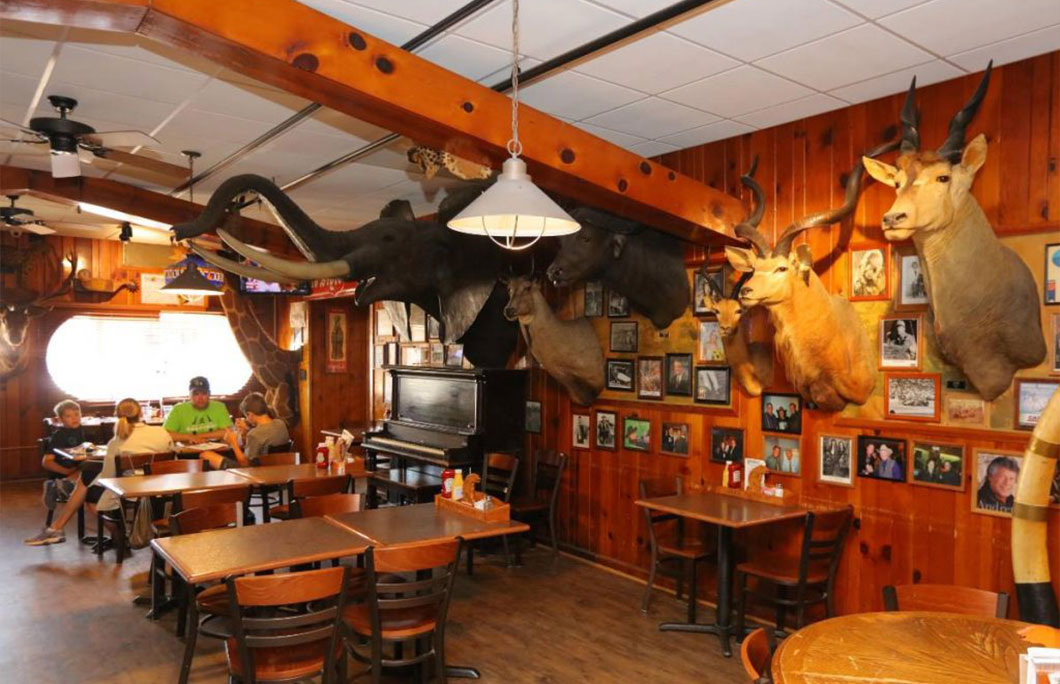 2. Ole's Big Game Steakhouse and Lounge – Paxton
Since 1933, Ole's has been dedicated to serving up the absolute best steaks with a hearty side of hospitality. As the name suggests, they also specialise in game which is evident by the countless hunting trophies that dot the walls. Be sure to opt for a classic T-Bone or try the buffalo steak.
---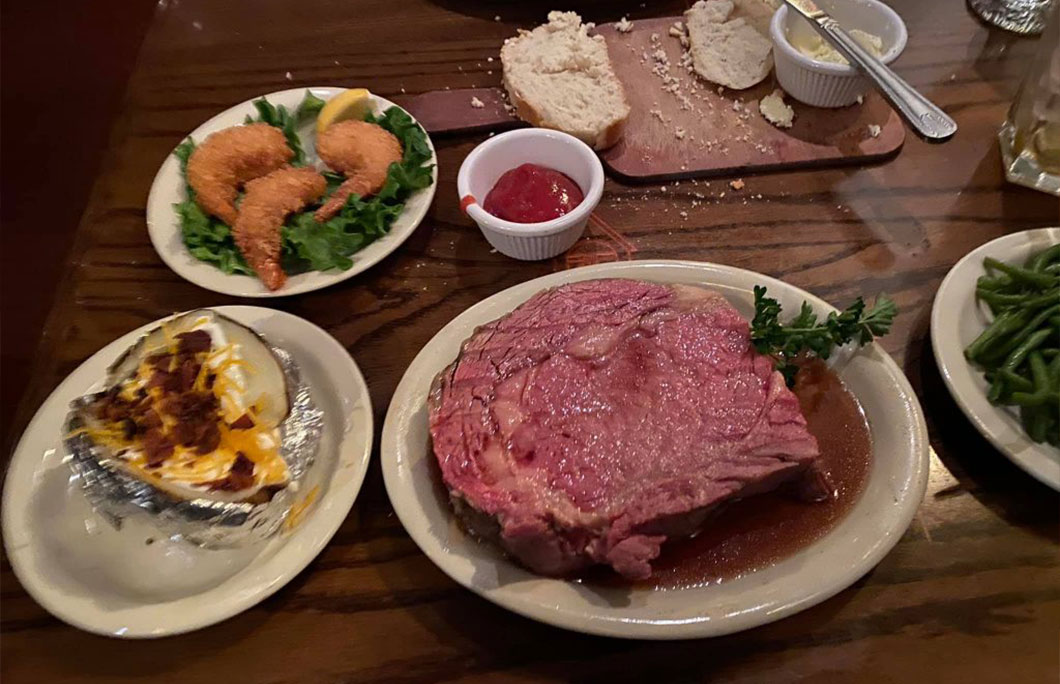 3. Brother Sebastian's Steakhouse – Omaha
At Brother Sebastian's Steakhouse, there's a lot going on. From the servers dressed like monks to the romantic fireplaces, beautiful stained glass, cosy seating, and of course the delicious steak, it's an adventure in and of itself. Begin with a selection from their wine list and then work your way through the lobster bisque or escargot before picking your steak.
---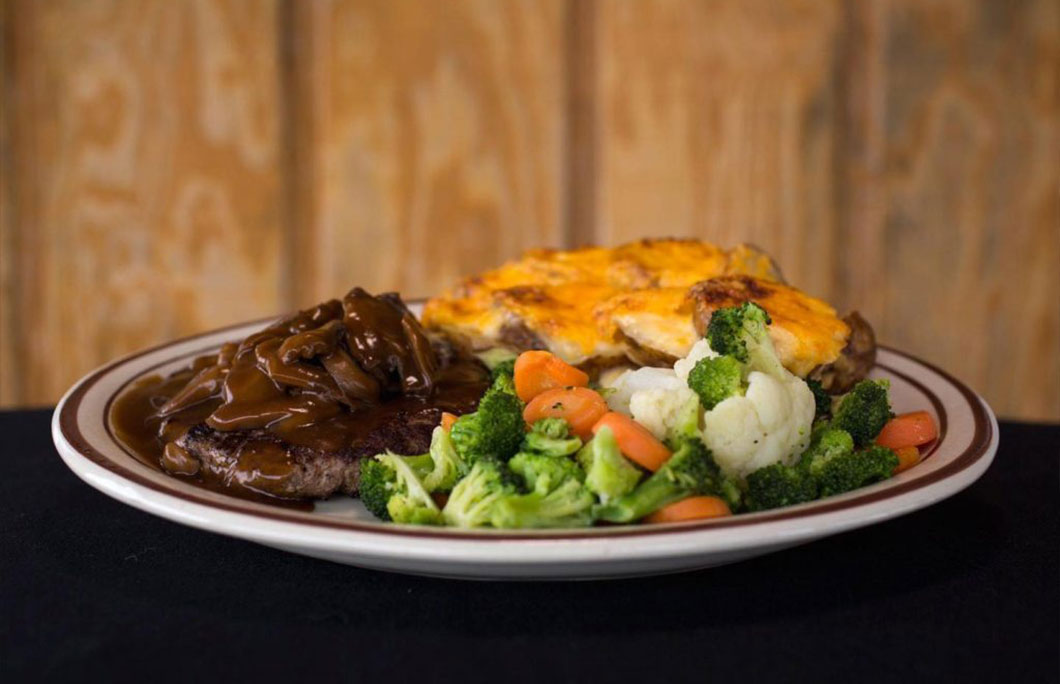 4. Round the Bend Steakhouse – Ashland
This casual neighbourhood steakhouse is the perfect spot to enjoy a delicious feast of steak, hearty sides and drool-worthy desserts. Known for their laid-back, easy-going atmosphere, there's no need to fuss over a visit to Round the Bend. Simply come as you are and ready to eat. Be sure to start with their cornhusker nuggets or cheese curds.
---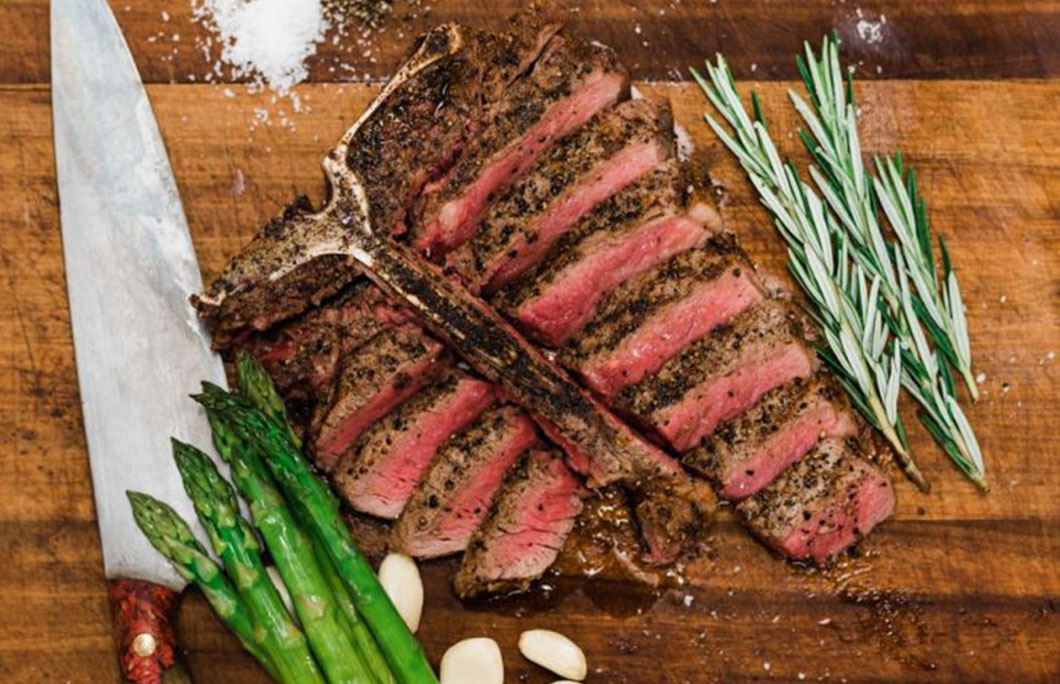 5. Mahogany Prime Steakhouse – Omaha
Mahogany Prime has certainly earned its stripes when it comes to some of the best steak dinners in Nebraska. Take your seat in their elegant dining area full of white linens and world-class servers and get ready for the meal of a lifetime. All of their menu items are delectable, but we recommend the prime cowboy ribeye above all else.
---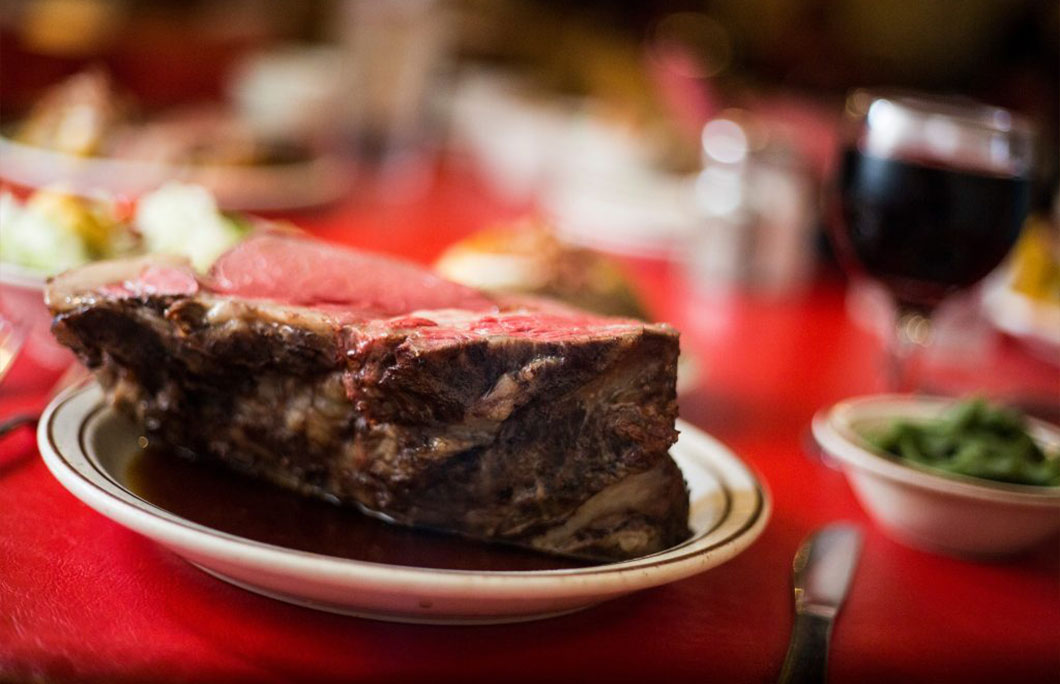 6. Farmer Brown's Steak House – Waterloo
Farmer Brown's is exactly what it sounds like; a down-home, no-frills steakhouse that' puts all its focus on the food and the service. For over 50 years, they've been churning out the very best in steaks, seafood and poultry with no plans to stop in sight. We recommend going for their choice of porterhouse steak or opting for the prime rib of beef au jus.
---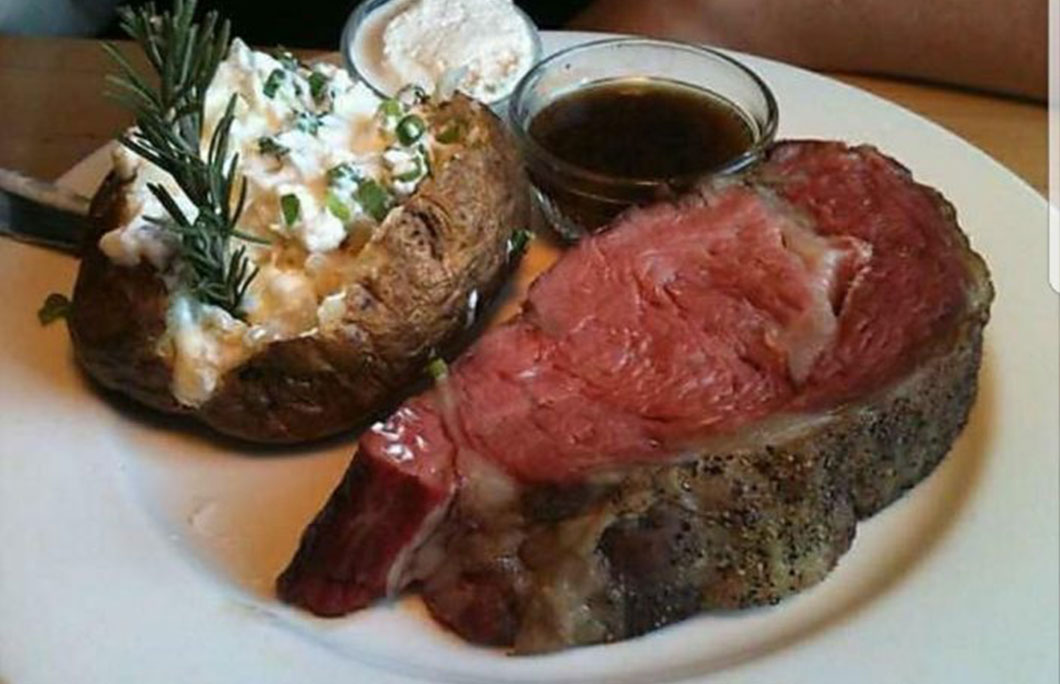 7. Plainsman Steakhouse and Lounge – Juniata
Ask anyone in Juniata where to enjoy the best steak dinner and they'll send you right to Plainsman Steakhouse. This cosy, country-style steakhouse is a laid-back family favourite that's been a staple of Juniata's dining scene since 1974. Get started with their famous stuffed jalapeno poppers and go from there.
---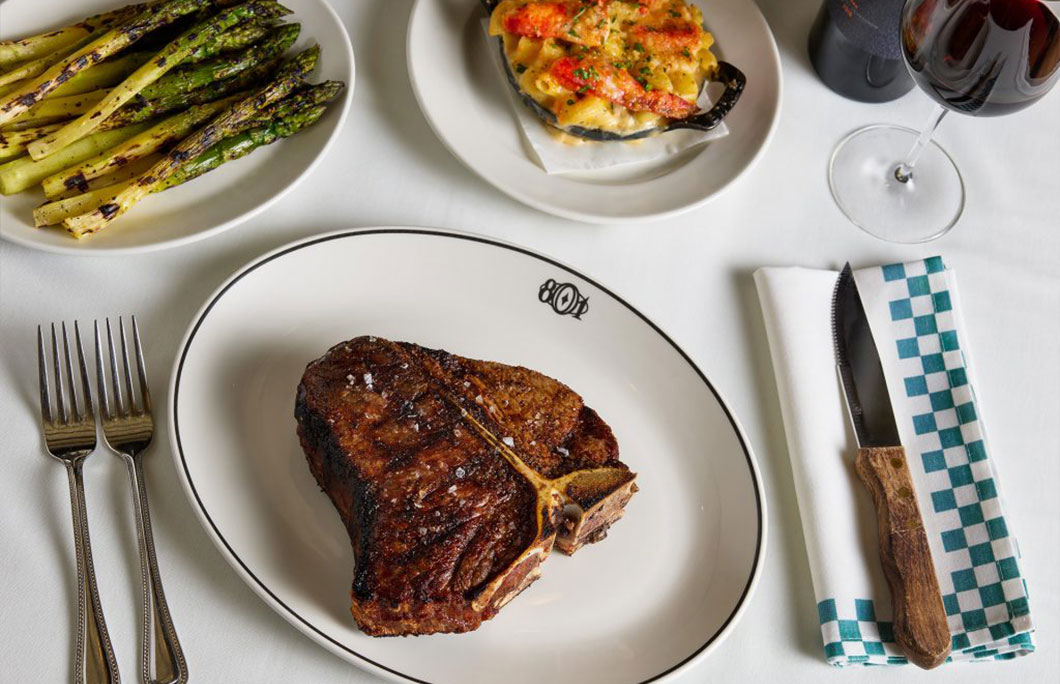 8. 801 Chophouse – Omaha
801 Chophouse has been a household name when it comes to fine dining. Modelled after a classic 1920's New York steakhouse; It's the epitome of a traditional steakhouse with its white tablecloths, sophisticated atmosphere and classic picks that highlight zesty seafood and hearty cuts of beef. Get started with their jumbo shrimp cocktail and work up to their exclusively aged USDA prime steaks.
---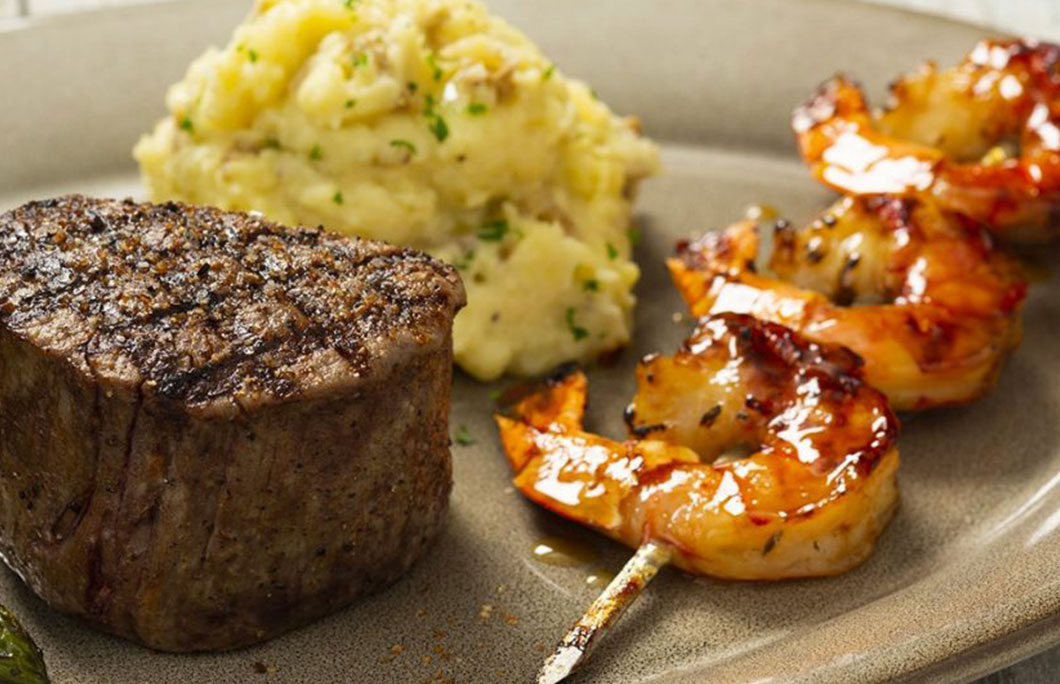 9. J. Gilbert's Wood Fired Steaks & Seafood – Omaha
Treat yourself to an evening of mouthwatering seafood, sizzling steaks and hearty sides at this Omaha fave. J. Gilbert's is known for not only its incredible food but its warm and welcoming hospitality that brings the whole experience full circle. Start off with their shrimp durango or jumbo lump crab cakes and go from there.
---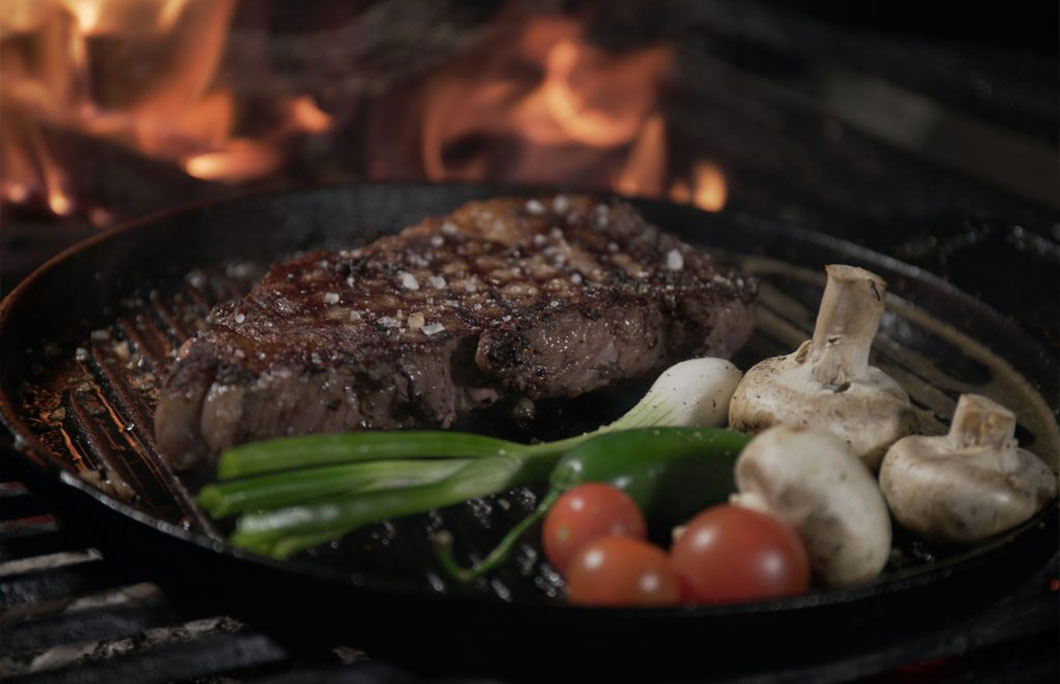 10. Husker Steakhouse – Columbus
From the calamari fries and beef tips; the beef liver and patty melt; and the halibut fillets and king crab legs, it's easy to see why Husker Steakhouse is a Columbus favourite. And that's not even counting the steaks which range from classic t-bone to more unique picks like the house speciality Jack Daniel's sirloin.
---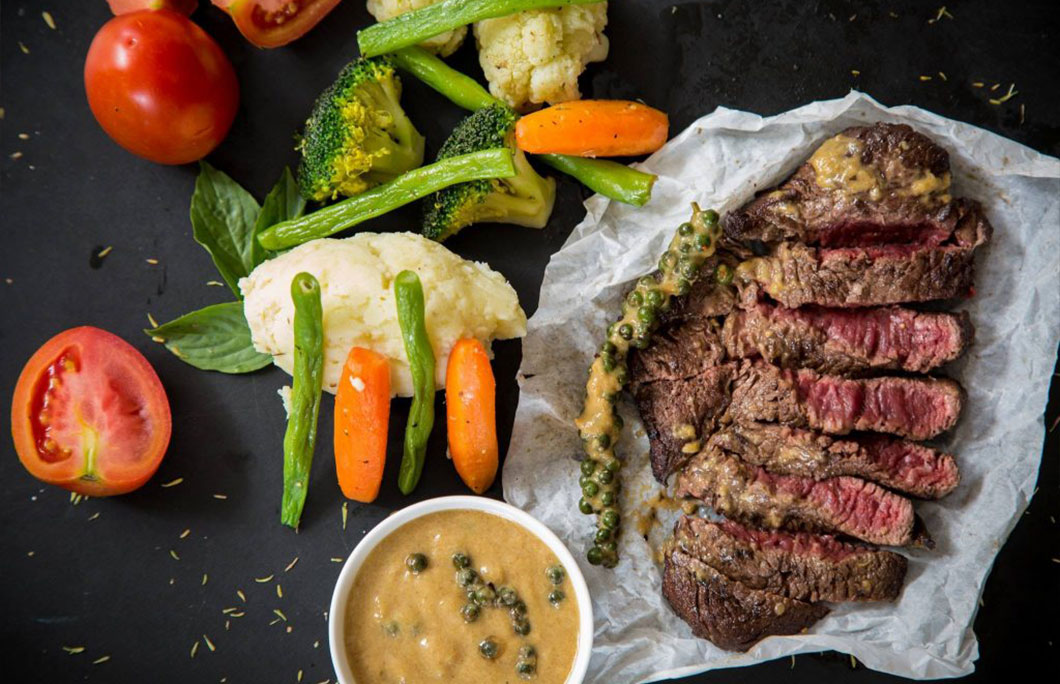 11. Anthony's Steakhouse – Omaha
This old school chophouse is just the place to get your steak fix. Specializing in Black Angus beef, world-class hospitality and an amazing wine list, you really can't go wrong. Did we mention Anthony's Steakhouse has also been family owned and operated for more than 50 years? Get started with their toasted ravioli and work your way up to one of their sizzling steaks.
---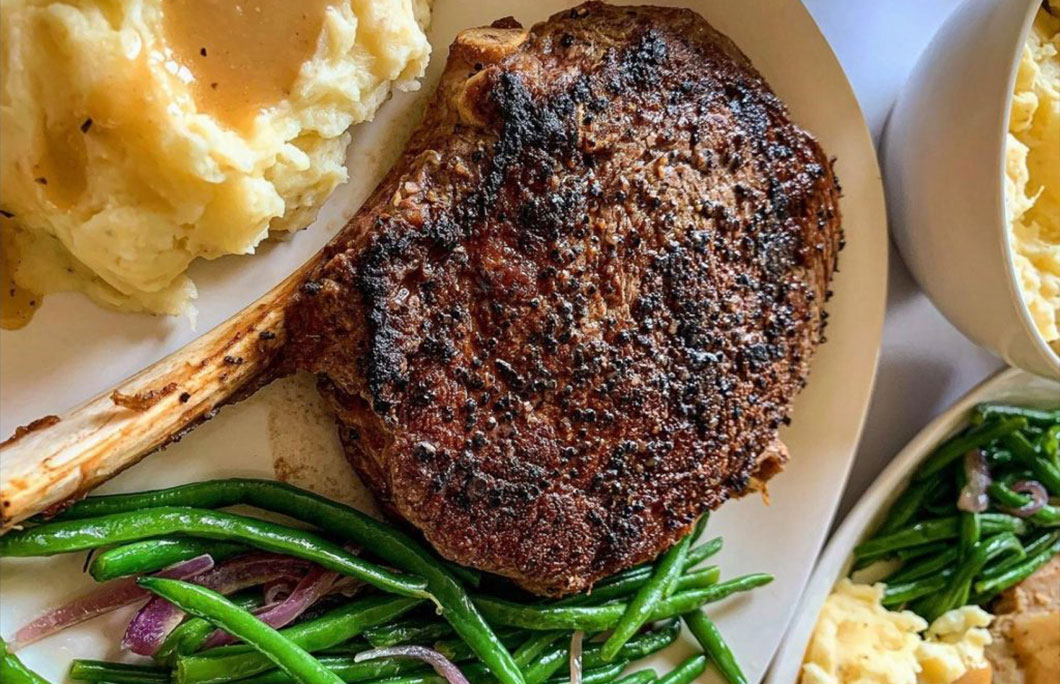 12. Fleming's Prime Steakhouse & Wine Bar – Omaha
Fleming's has had a huge reputation for being the best in fine steak dinners, fresh seafood and award-winning wine selections. Its sophisticated and elegant atmosphere makes it a perfect spot to mark a special occasion or celebrate date night. Be sure to treat yourself to their classic lobster and mignon with a wine pairing.
---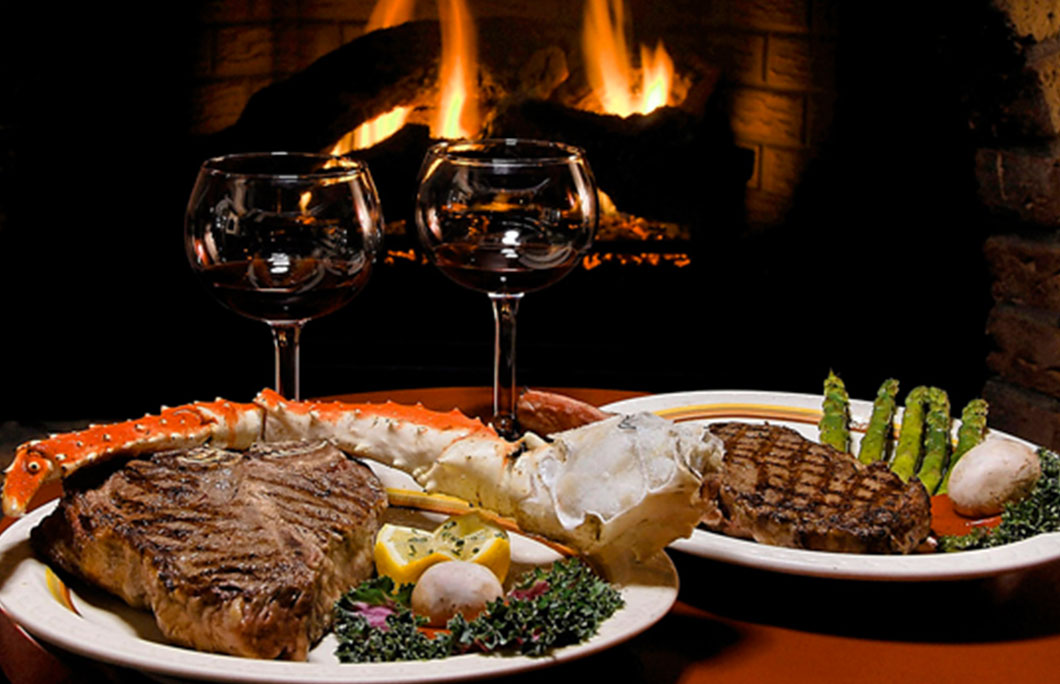 13. The Drover – Omaha
Three words: whiskey marinated steak. When it comes to a delicious steak dinner, what goes better with it than whiskey? Well, at The Drover they crank it up a notch and marry the two. For over 40 years this rustic yet elegant Omaha gem has been one of the best in the business. Be sure to opt for their famous whiskey filet and get ready for the meal of a lifetime.
---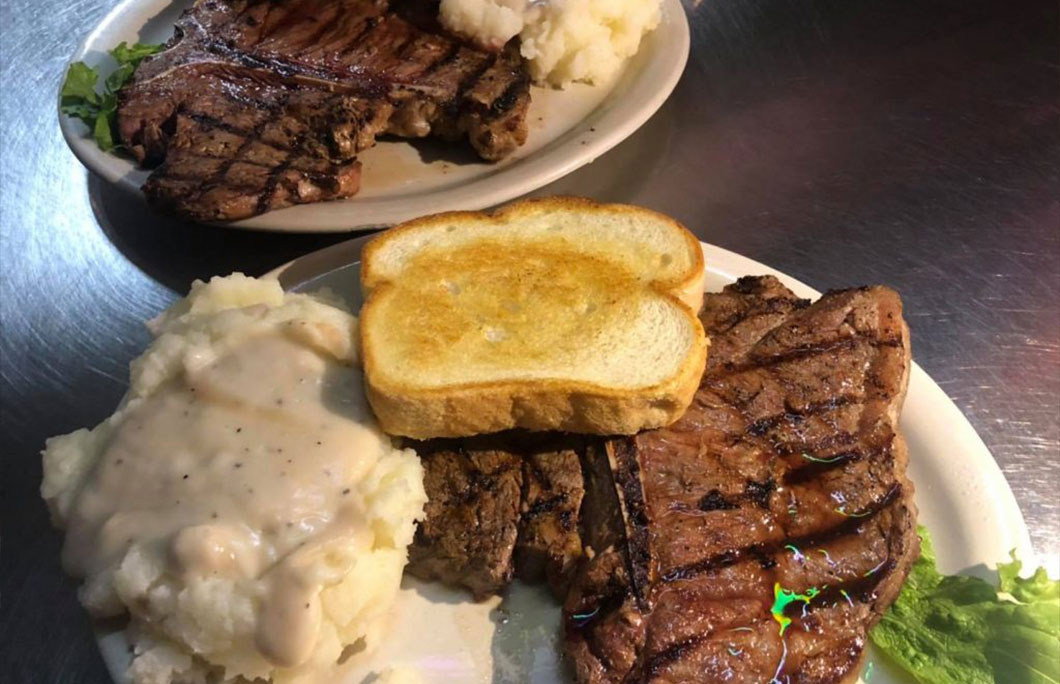 14. Red Fox Steakhouse – Lincoln
Treat yourself to an evening of delicious, sizzling steak, and hearty, homey sides at Lincoln's Red Fox Steakhouse. This cosy steakhouse is affordable, atmospheric and most importantly, throws together a mean steak dinner. Start with the breaded cauliflower before moving on to your steak pick.
---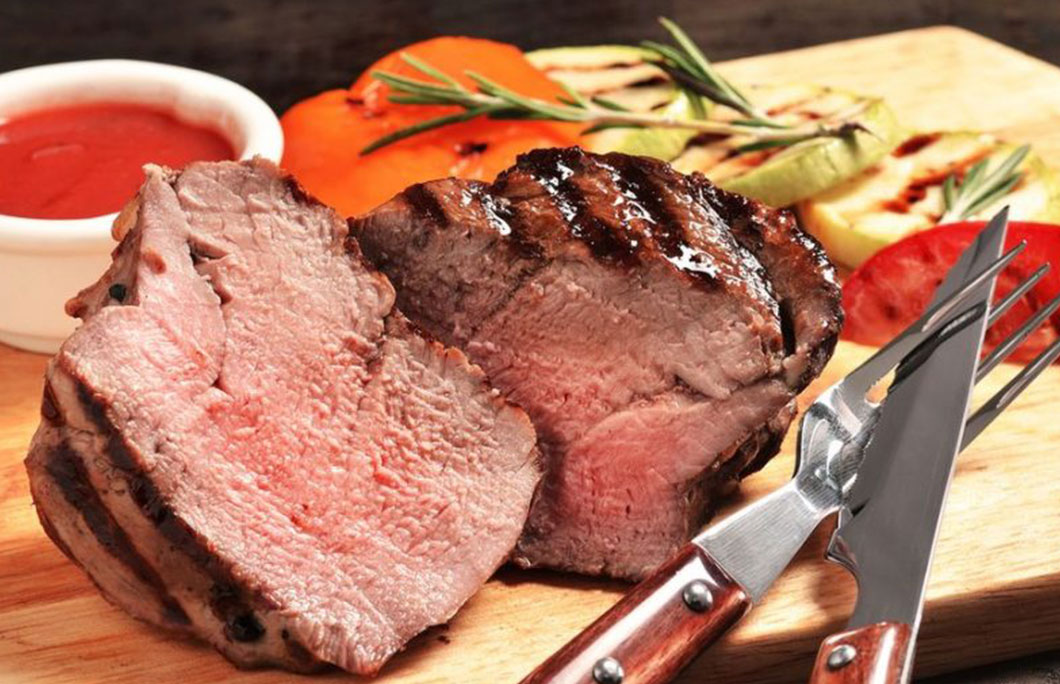 15. Leroy's Steakhouse – North Bend
Leroy's slogan is "home-style cooking at it's finest." And they are certainly right. From the fried green beans and coleslaw to the mouthwatering ribeyes, sirloin and more, it's easy to see why Leroy's is one of the best in the state. Be sure to begin with their mozzarella cheese sticks and then opt for their North Bend Club sirloin.
---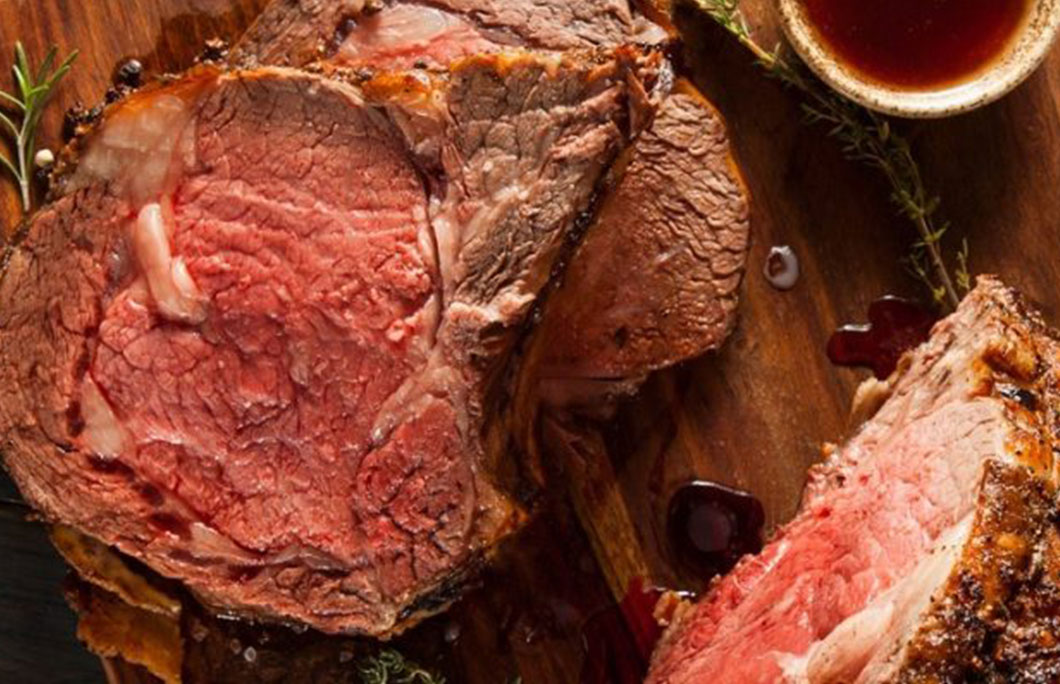 16. Jerico's – Omaha
Looking for some of the best prime rib money can buy? Plus a charming, romantic and vintage atmosphere? Jerico's is for you. At this buzzing Omaha steakhouse, you'll find all your favourites and then some, but the real speciality is the prime rib. Don't forget to start with an order of their garlic cheese bread or bruschetta.
---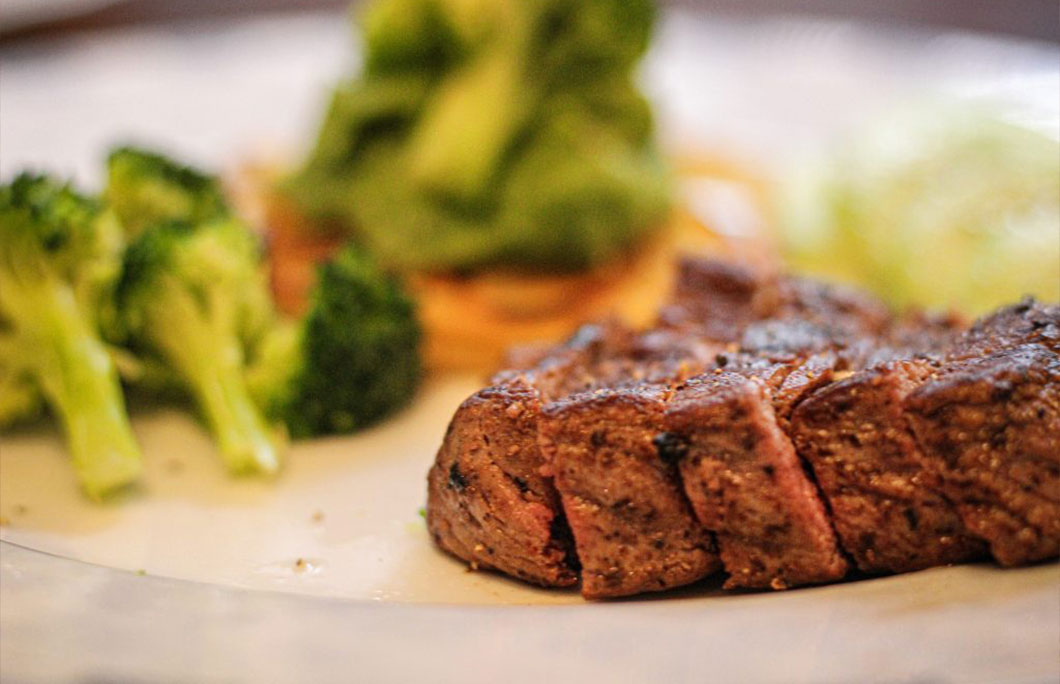 17. Peppermill & E.K. Valentine Lounge – Valentine
This 3d generation family restaurant specializes in all things Nebraska and South Dakota beef. Even more than that though, they offer an incredible lineup of hearty apps like candied burnt ends, loaded bison fries and citrus shrimp cocktail. Start with an appetizer and then move on to the famous EKV filet.
---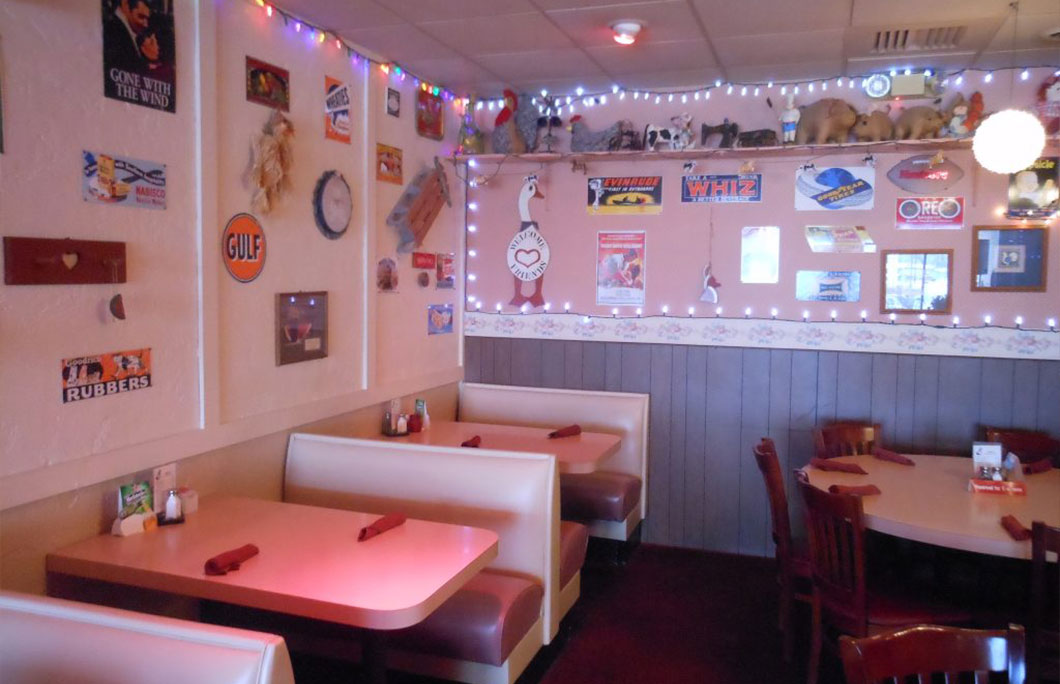 18. The Viking Restaurant – Blair
This nondescript steakhouse has been a staple in Blair's dining scene for ages and it's not hard to see why. From the cosy, laid back diner atmosphere to the hefty helpings of mouthwatering steak, down-home sides and ice-cold drinks, it's easy to love The Viking Restaurant. Be sure to opt for their Nebraska Strip and make it cajun style.
---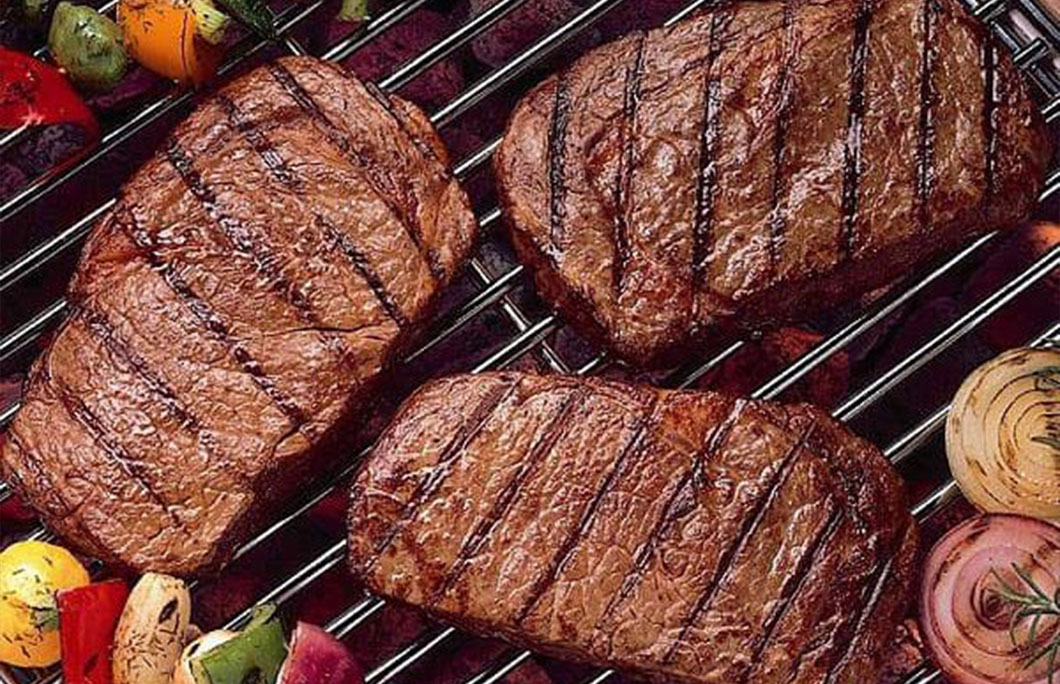 19. Texas T-Bone Steakhouse – Grand Island
Looking for a taste of the Lone Star State in Nebraska? Texas T-Bone Steakhouse is where' it's at. This up-tempo, casual community steakhouse is known for its delicious apps like bbq wings, fried pickles and prairie poppers; and of course, Texas-sized steak dinners.
---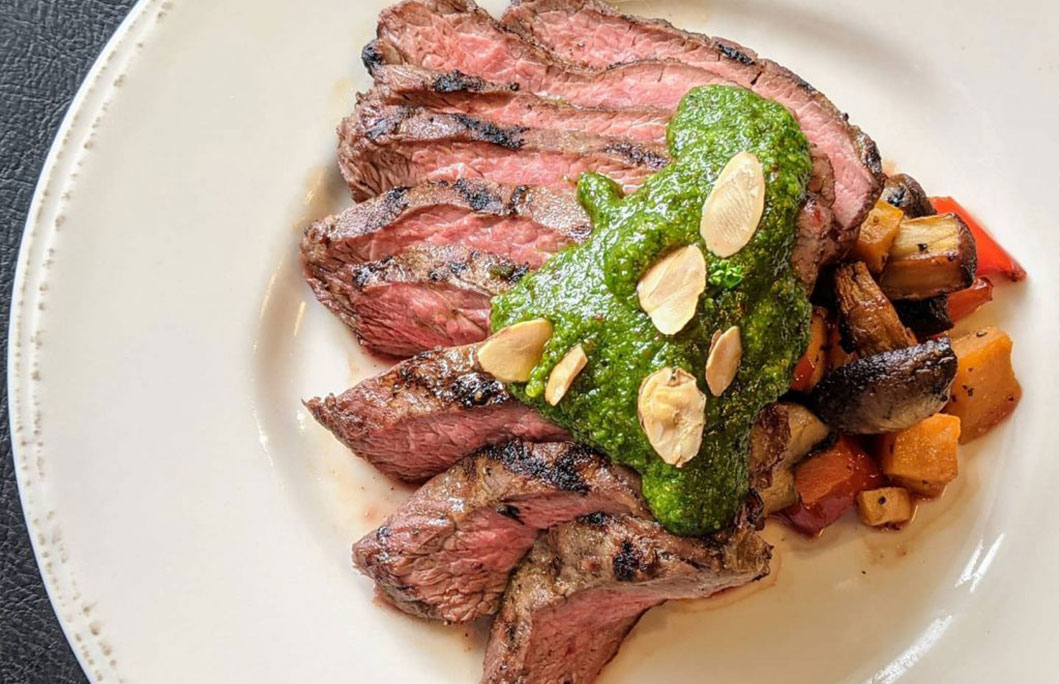 20. Coppermill Steakhouse & Lounge – McCook
If you're looking for an elegant and sophisticated option for date night where you can dine on incredible steaks and seafood, look no further than Coppermill. This swanky steakhouse is famous for its lobster stuffed mushrooms, top-notch service and mouth-watering steaks. Start off with the lobster stuffed mushrooms or candy bacon and then move on to your steak choice.
---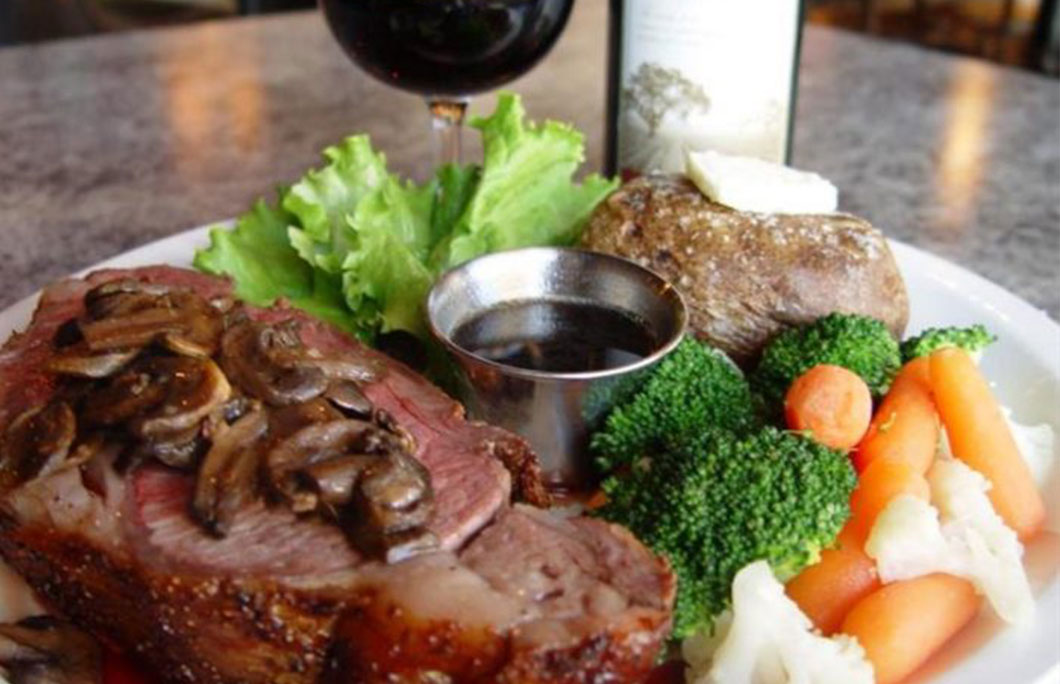 21. Misty's Restaurant & Lounge – Lincoln
House brewed beer and world-famous prime rib are the names of the game at Misty's Restaurant and Lounge. From classic chophouse fares like calamari, shrimp cocktail and crab cakes, to winning midwestern hospitality and a warm, inviting environment. Start off with their famous cajun scallops and then move on to a char-grilled steak or prime rib.
---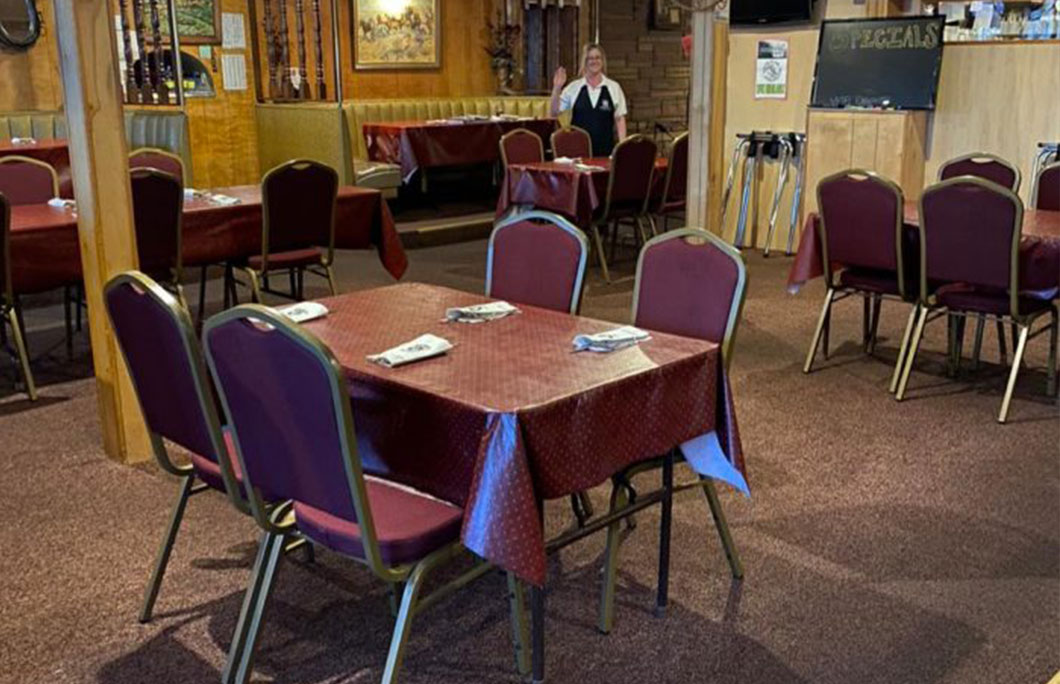 22. Dude's Steakhouse & Brandin' Iron Bar – Sidney
Since 1952, Dude's Steakhouse and Brandin' Iron Bar has been serving some of the very best steaks and seafood the Midwest can offer. Treat yourself to their 16 oz cowboy cut rib-eye. Or how about the 20 oz New York strip smothered in pepper and char-broiled. Did we mention there's also an apple cider bacon-wrapped filet mignon? Simply put, you'll become a regular at Dude's in no time.
---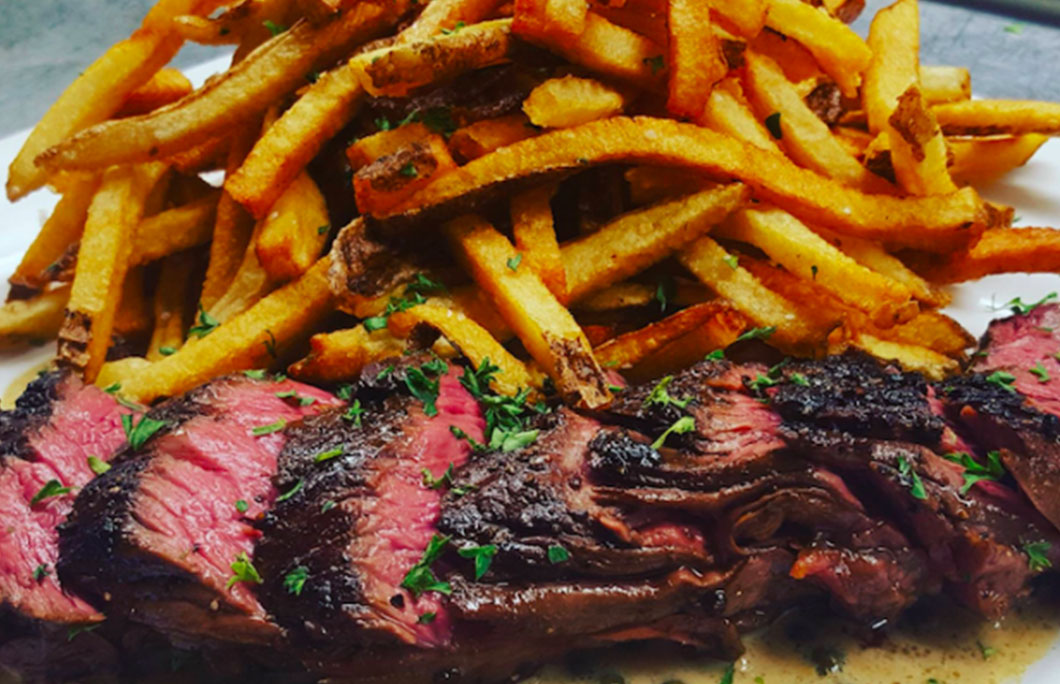 23. The Speakeasy – Sacramento
As the name suggests, The Speakeasy plays on the prohibition days and has the charming, vintage atmosphere to match. The ambience alone warrants a visit, but the food is what really makes it shine. Start off with someof their steamed blue mussels made with white wine, lemon and garlic butter and then move on to a classic filet mignon.
---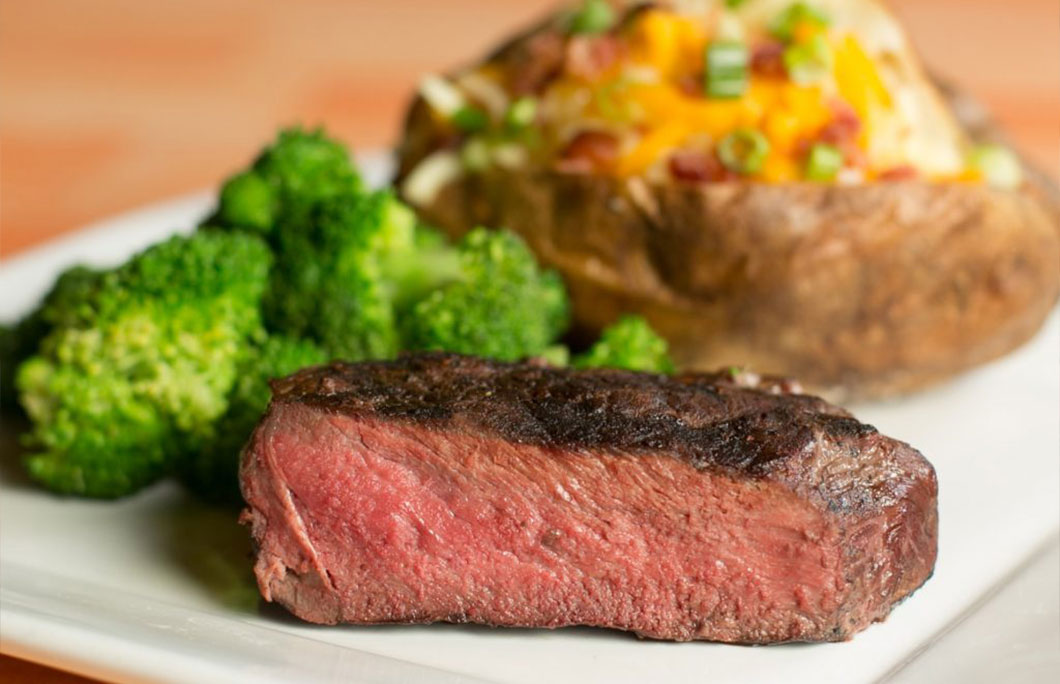 24. Whiskey Creek Wood Fire Grill – Norfolk
Ash grilled steaks, zesty barbecue and hearty pastas are just a few of the main draws for an evening at Whiskey Creek Wood Fire Grill. This old west steakhouse is legendary for its wood fire-grilled steaks that'll have you reeling for days. From the bone-in ribeye that's marbled to the high heavens to the famous Whiskey Creek flat iron, you'll have loads to choose from.
---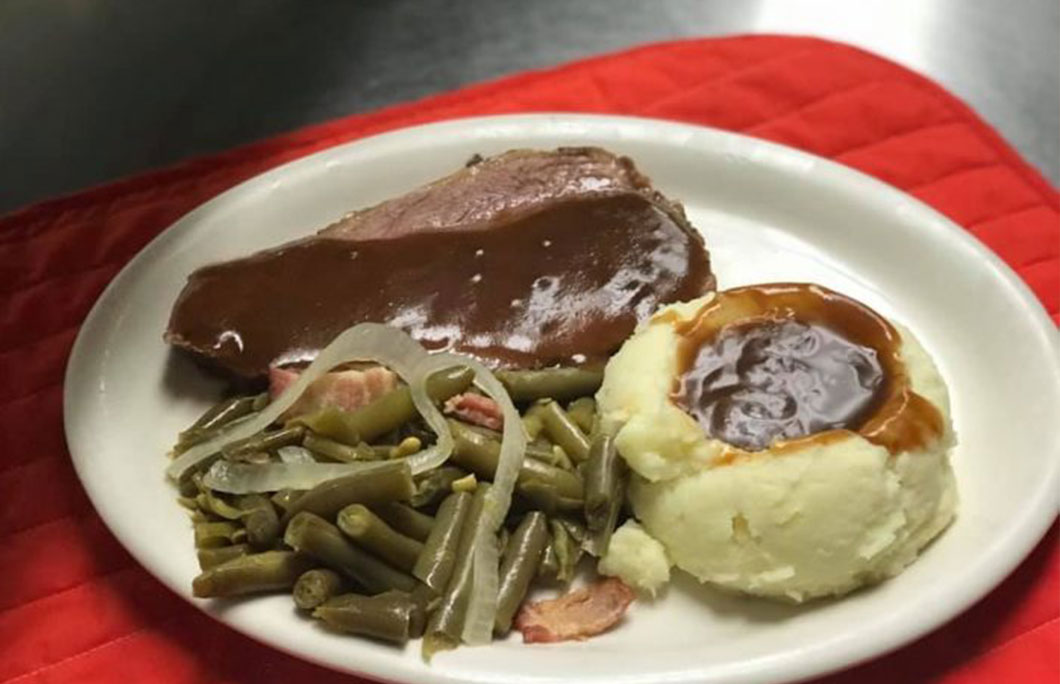 25. Front Street Steakhouse & Crystal Palace Saloon – Ogallala
Front Street Steakhouse sings a song of the Wild West days with its vintage country charm, cowboy theme attractions, and kitschy western shows. Whether you're dining as a family or are looking for a fun evening as a couple, you'll always have a good time at Front Street. Be sure to start with one of their wild west apps and pop into the museum before you leave.
---