25 Hotels And Lodges Perfect For A Cosy Winter Getaway
There are two types of people in the winter. Thalassophiles who escape the cold by lounging it up in Florida and ski bunnies who flock to the mountains for flannel blankets and rustic charm. In honour of the latter, we put together a list of the best hotels and lodges for a cosy winter break. These have all the fixins of a picture-perfect winter getaway. We're talkin' roaring fireplaces, steamy saunas in the woods, creamy hot cocoas and more log furniture than you can imagine.
25 Cosy Hotels and Lodges For the Perfect Winter Getaway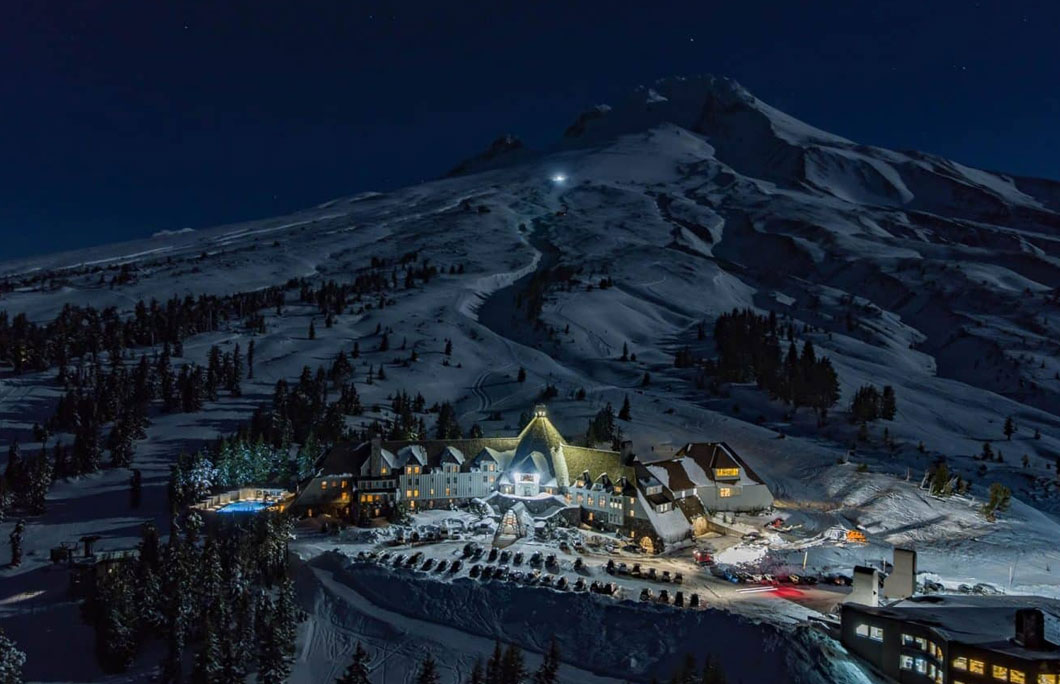 1. Timberline Lodge – Mt. Hood, Oregon
This locally owned and family operated historic lodge is the absolute best pick for a cosy winter break this season. Set in the shadows of one of the most iconic mountains in the Pacific Northwest, Timberline Lodge is sure to provide the ultimate setting for an escape fit for an alpine fairytale. Onsite amenities include a massive bubbling hot tub, heated pool and piping hot sauna perfect for some R&R. The gastro picks here are unbelievable, too. Grab a few pints with epic views of Mt. Hood at Ram's Head Bar or enjoy a feast in the Cascade Dining Room. Spend the day on slopes or explore the woods by foot – either way, Timberline Lodge will become a winter tradition. Through mid-December, you can enjoy the best of Timberline Lodge's king and queen rooms for a whopping 50% off. Browse their deals here.
---
---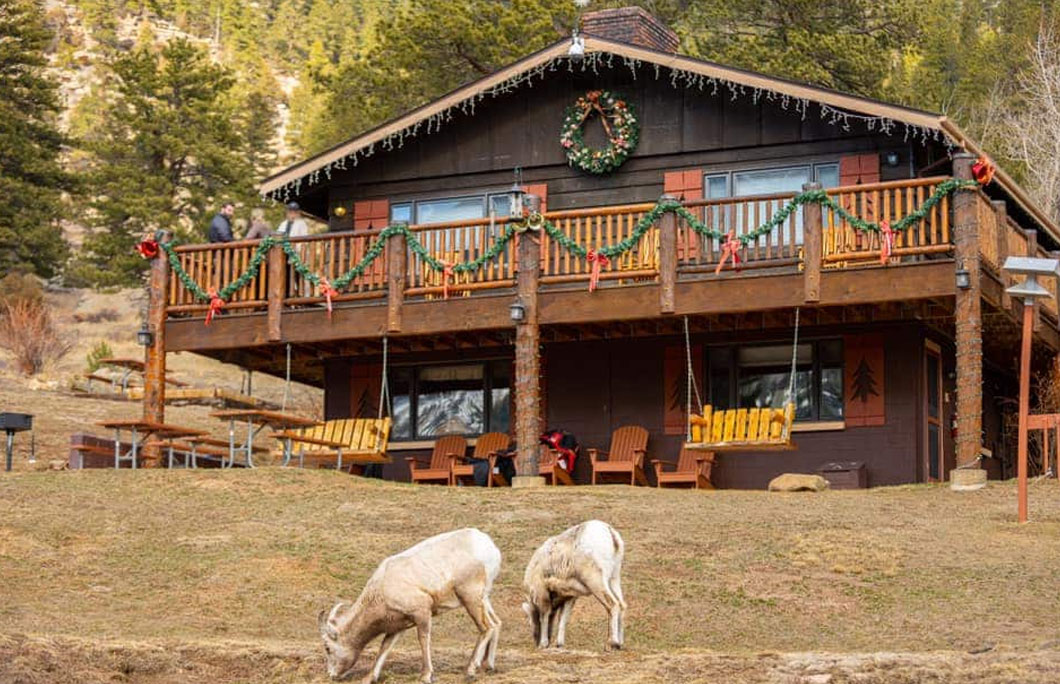 2. McGregor Mountain Lodge – Estes Park, Colorado
What place says cosy winter escape better than the heart of the Rockies?
McGregor Mountain Lodge in Estes Park is the epitome of rustic December charm. This country mountain lodge has been treating its guests to spectacular views and since 1950 with no plans on stopping soon. Scattered on the slopes of the Estes mountains, a stay in one of their mountain cottages will feel like a winter fairytale. Spend the day watching for local elk or working up a sweat on one of the many hiking trails then seal the deal with a nice hot toddy at sundown.
They are currently running a winter special on their one-bedroom cottage perfect for a lovers retreat.
---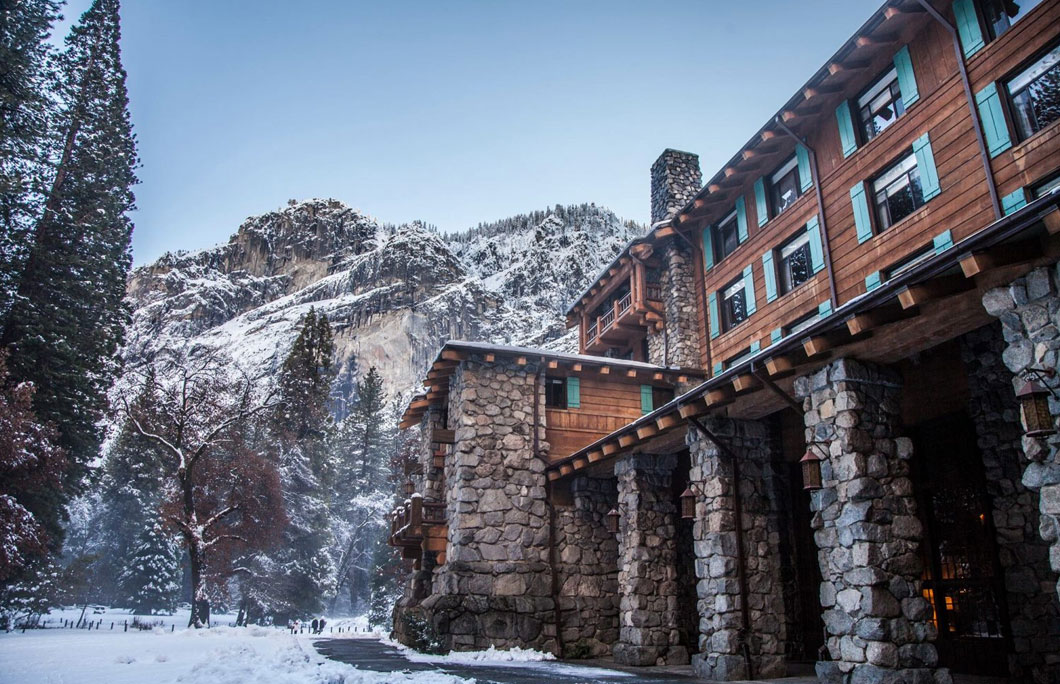 3. The Ahwahnee – Yosemite National Park, California
Yosemite National Park is one of the nations most iconic areas. From mighty El Capitan to the deep Yosemite Valley, it's not hard to see why its an integral piece of the American landscape. Want to take in the stunning park in the dead of winter and have the vacation of a lifetime? The Ahwahnee is your answer. Opt for the Mary Curry Tresidder suite and get some shut-eye in the same place that QUeen Elizabeth II once did. During the day when you aren't lounging by the fireplace watching the snowfall, you can keep an eye out for the resident bobcats, foxes and marmots. Even better? The Ahwahnee is currently offering a special – when you book two nights, you get a third for free.
---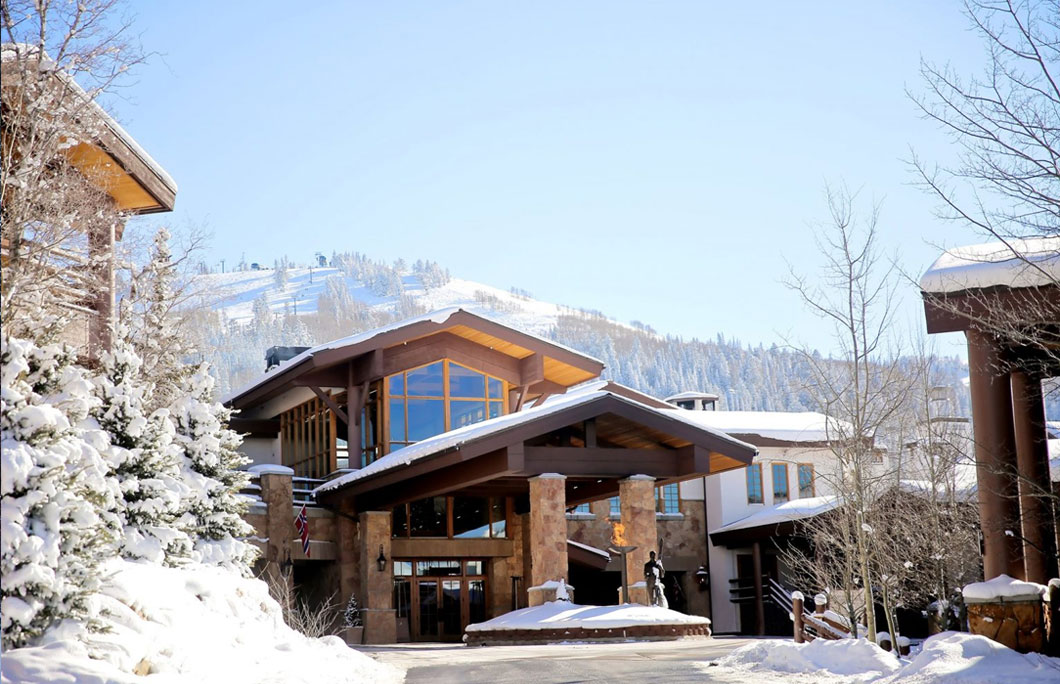 4. Stein Eriksen Lodge – Deer Valley, Utah
This award-winning lodge is nothing short of fantastic. Stein Eriksen Lodge is not only one of the cosiest winter escapes in the country, but it's also the only Forbes five star hotel and spa with ski-in/ski-out access on Deer Valley's slopes. Take your pick from any of their world-class suites complete with outdoor hot tubs perfect for sinking into after a long day on the slopes. Want more r&r? Head to their famous spa for a massage or sauna sesh.
---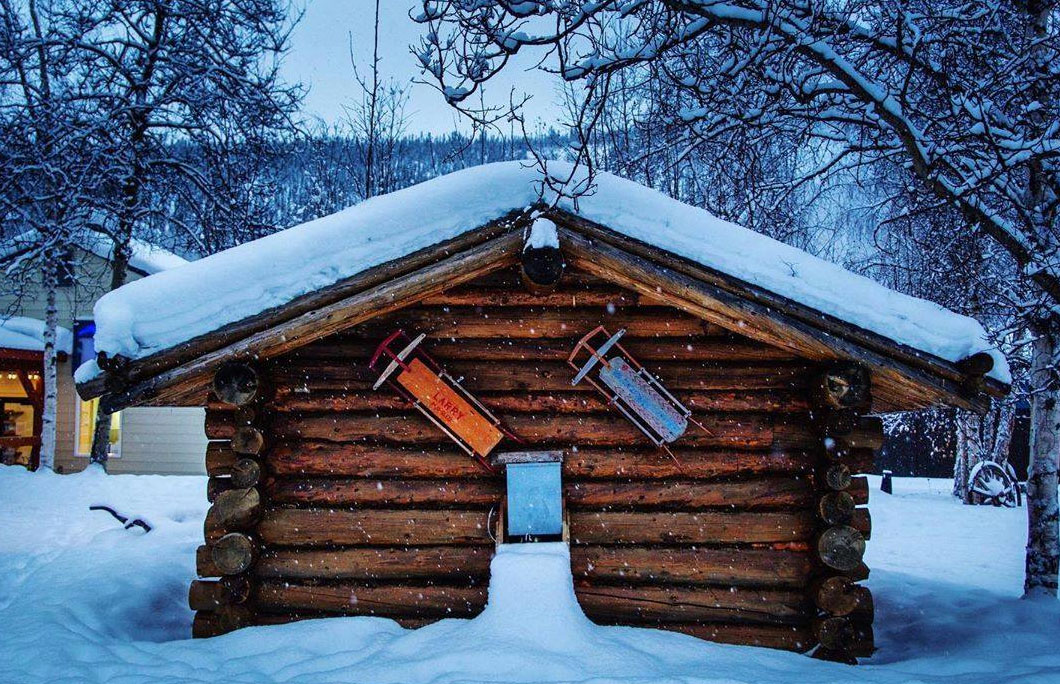 image: @nolan.golz/instagram
5. Chena Hot Springs Resort – Fairbanks, Alaska
Nothing spells get-away-from-it-all glamour quite like Chena Hot Springs Resort in Alaska. As the name suggests, this winter lodge is known for its natural hot springs. Piping hot thermal springs perfect for relaxing aren't all Chena offers, however. They are also located in a prime location for checking northern lights off your bucket list. There's also a spa onsite and an ice museum nearby. Currently, Chena Hot Springs is offering a Winter Fun package perfect for a quick getaway.
---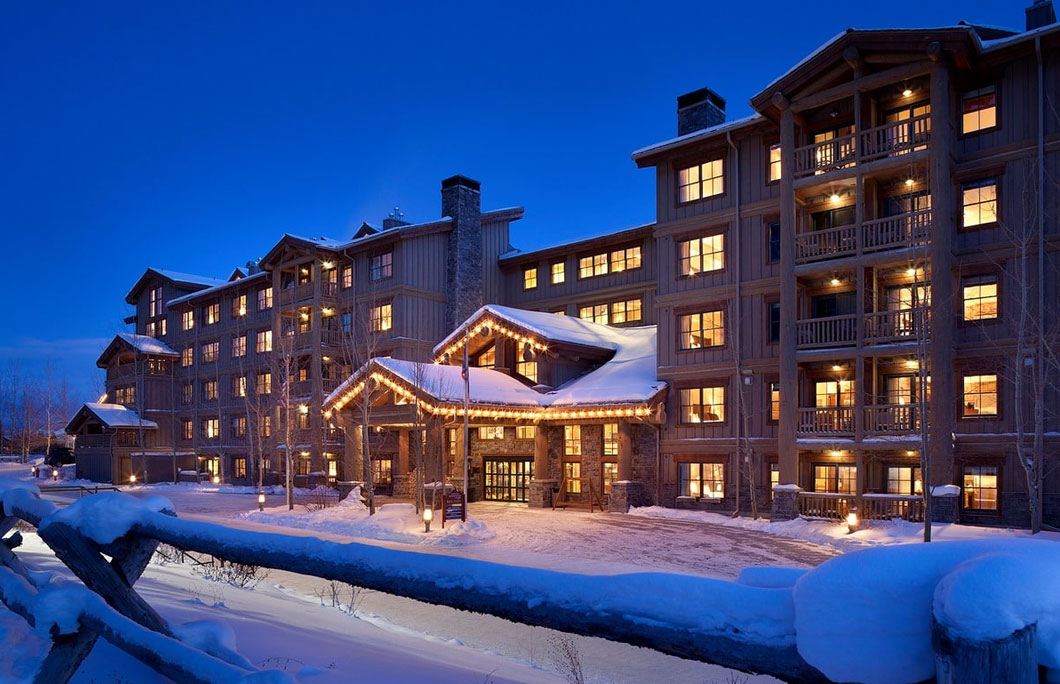 6. Teton Mountain Lodge & Spa – Jackson Hole, Wyoming
Few things scream wild American beauty like the Tetons. The towering rugged peaks are an iconic piece of the Wyoming landscape and loved by all. What better way to explore the breathtaking beauty of this range than a resort that is just one mile from the national park? Teton Mountain Lodge offers spectacular views of the Teton and Gros Ventre Mountains in addition to providing all the necessities for a perfect winter vacay. We're talkin' jacuzzis galore, comforting fireplaces and a killer old fashioned cocktail.
---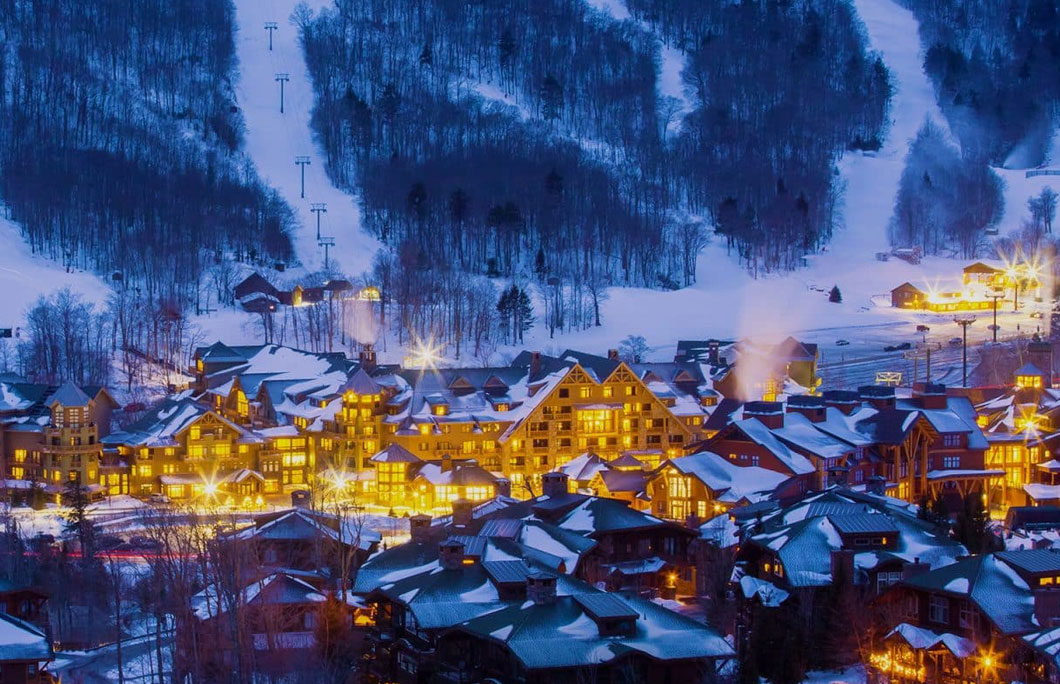 7. The Lodge at Spruce Peak – Stowe, Vermont
Idyllic Stowe, Vermont is known for its seasonal beauty and winter is no exception. In addition to flowery spring meadows and fiery autumn foliage, winter here is nothing short of magical. The Lodge at Spruce Peak is the perfect getaway to take in the winter charm that floods the tiny Vermont town. The Lodge at Spruce Peak sets the standard for winter getaways in New England. From their massive suits with jaw-dropping views to the limitless ski opps, it's not hard to see why it's one of the best. Book a stay by November 15th with their special winter package to save up to 20%.
---
---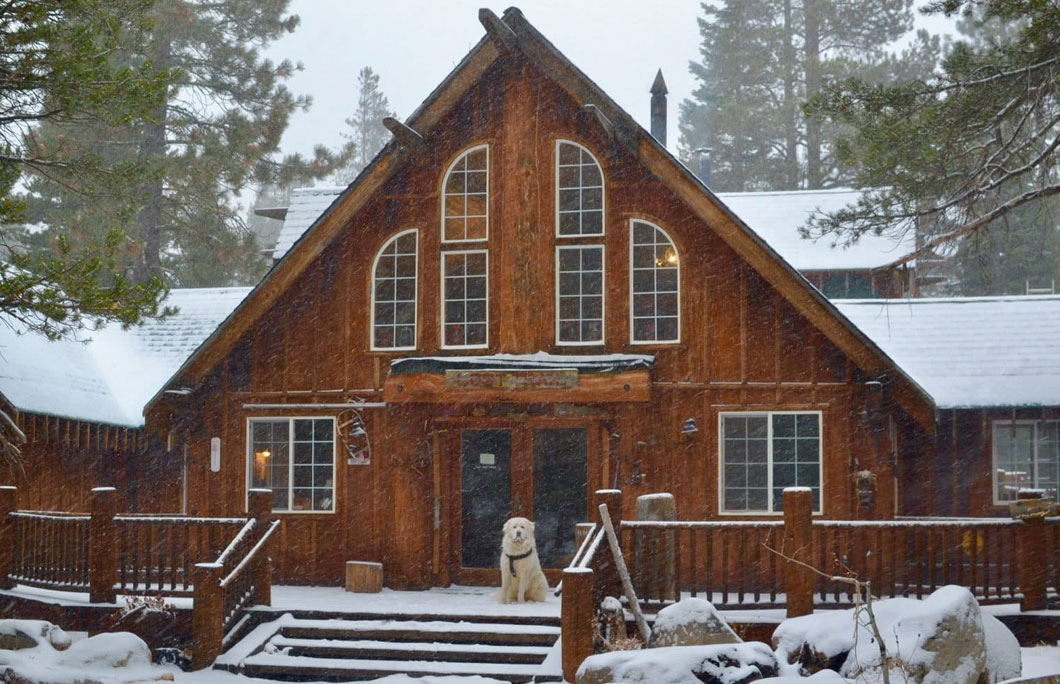 8. Lost Trail Lodge – Truckee, California
Lost Trail Lodge in California's Sierra Nevada Mountains is the ideal winter escape for lovebirds and families alike. The lodge is comprised of four distinct cabins that scream rustic charm with their cast iron cookware, bookcases and stone hearths. Take a dip in a bubbling jacuzzi or explore the surrounding expanse of woods.
---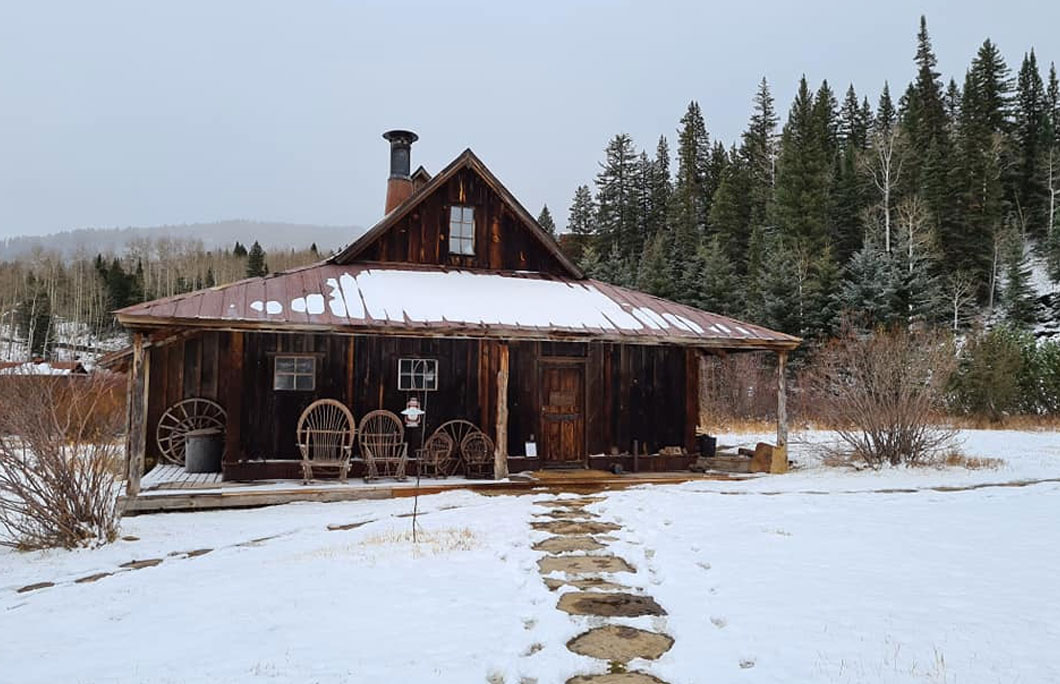 9. Dunton Hot Springs – Dolores, Colorado
This Colorado gem is set in a now restored 19th-century ghost town. Whether you fancy a mountain ride on horseback, a few sips of whiskey in the saloon or a swim in the hot pool, there's something here for everyone. The ghost town feature only adds to the charm with period antiques and vintage furniture throughout. Don't forget to take advantage of the multiple onsite hot springs.
---
iamge: Mikael Frank Audebert/Facebook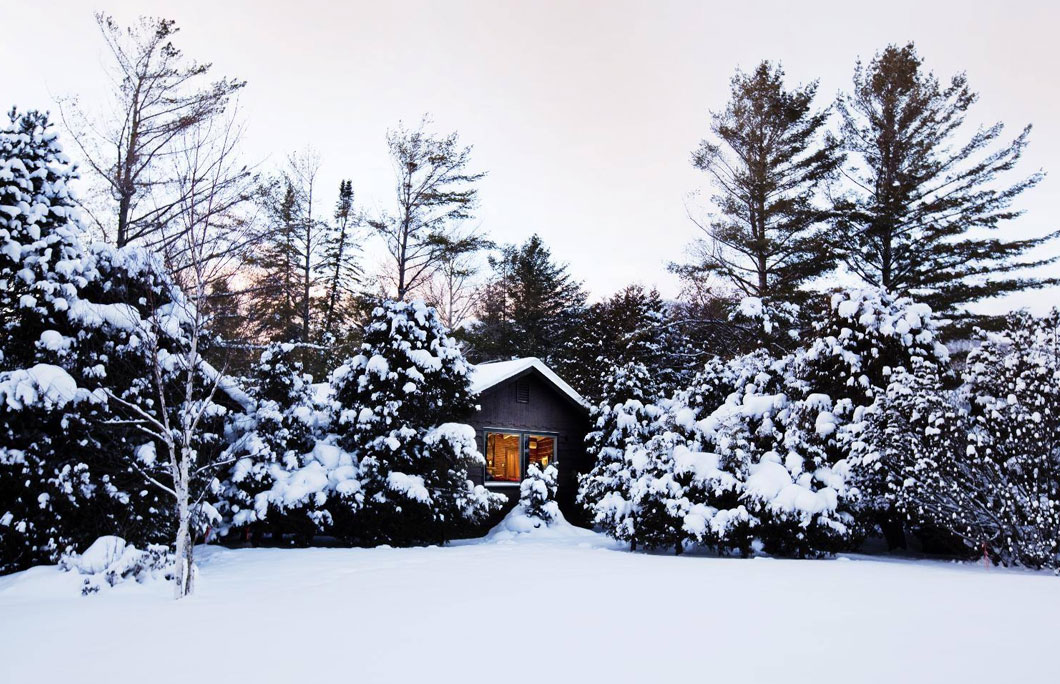 10. Lake Placid Lodge – Lake Placid, New York
Lake Placid Lodge is the perfect winter escape for those who love some rustic woody charm. This lake resort is known for its artisan farm to table dining, stone fireplaces and a hodgepodge of hygge from head to toe. Spend the day snowshoeing the surrounding area before enjoying some hot cocoa by the lake at sunset.
---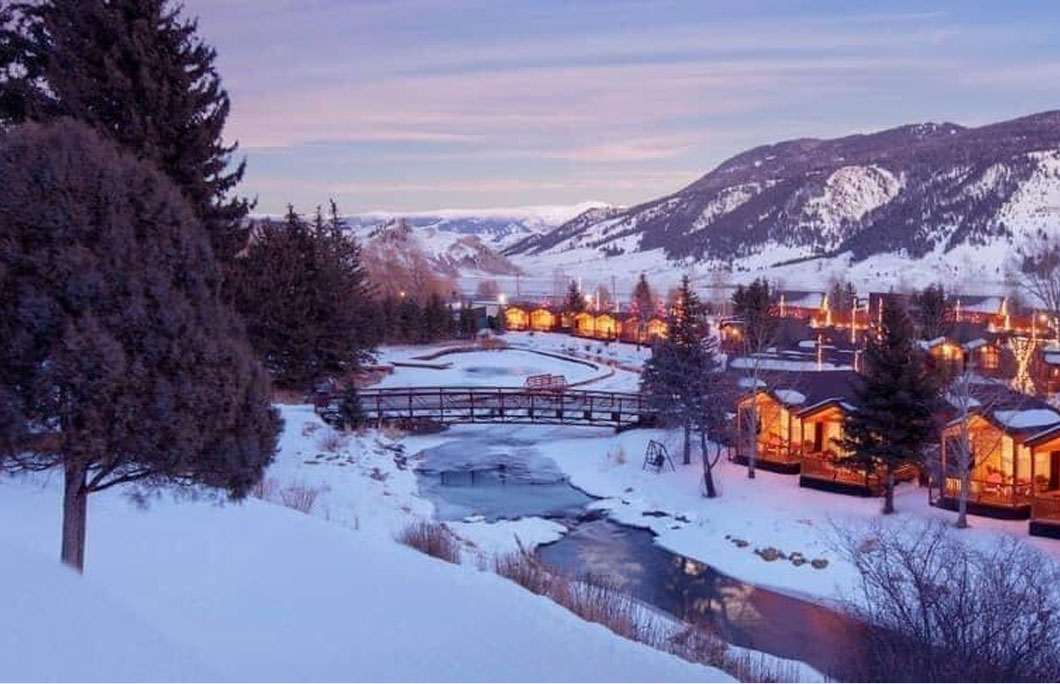 11. Rustic Inn – Jackson Hole, Wyoming
It's no secret that Jackson Hole, Wyoming is one of the most visually stunning places in the nation. With Grand Teton and Yellowstone right around the corner, it's not hard to see why people flock here year-round. If you're looking for a rustic mountain stay in Jackson Hole, Rustic Inn is the place to be. The grounds are dotted with firepits perfect for smores and whiskey. Inside you'll find crackling fireplaces perfect for chatting the night away.
---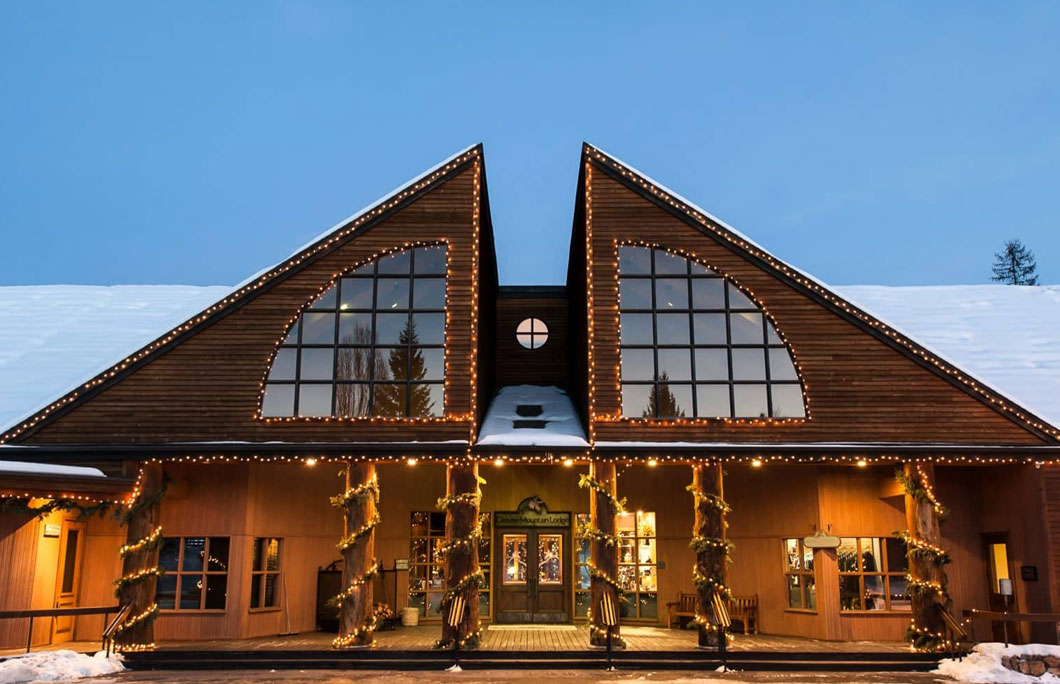 12. Grouse Mountain Lodge – Whitefish, Montana
Just a hop away from downtown Whitefish is one of the US best lodges for a winter escape. The come as you are atmosphere is sure to help you escape and have a memorable vacation. After a day on the slopes, clink a few glasses at the onsite bar that comes complete with a crackling fireplace and cosy furniture. Be sure to take a quick drive to nearby Glacier National Park to explore the very best of Montana's countryside.
---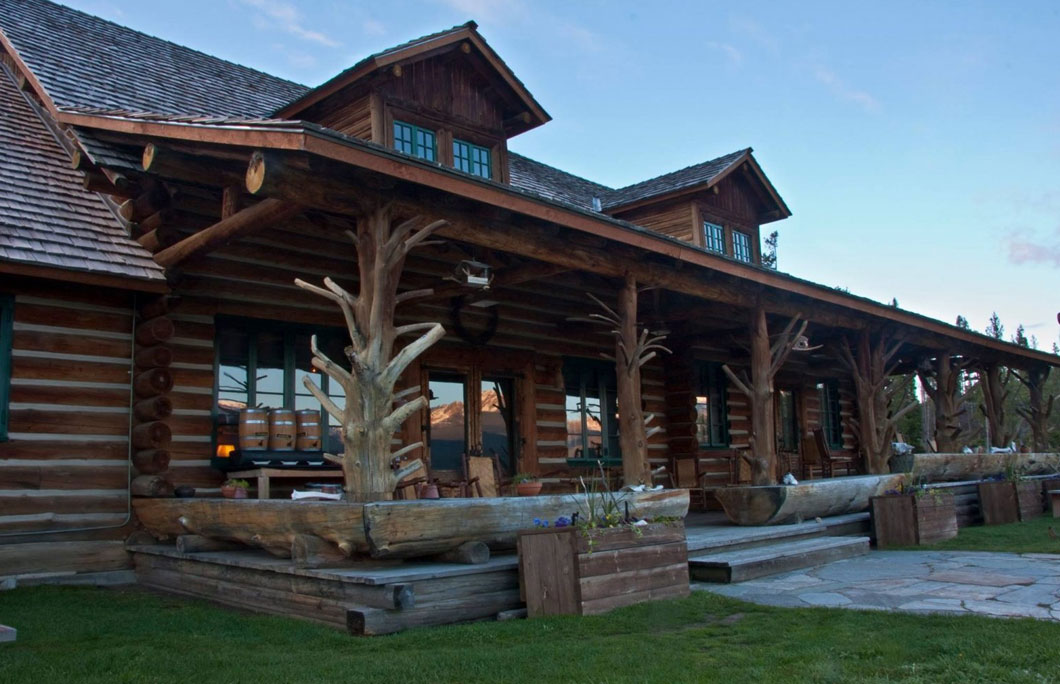 13. Idaho Rocky Mountain Ranch – Stanley, Idaho
Despite being home to some of the nation's most beautiful natural landmarks like the Sawtooth Mountains and the Snake River Plains, Idaho is still seriously underrated. It's the ultimate escape to the wilderness. It not only has stunning mountains and bubbling springs, it's also one of the best places in the world for stargazing. And there is no better place to take all of Idaho's winter cham in than Idaho Rocky Mountain Ranch. Set on 870 acres of breathtaking beauty, you'll never grow bored of activities. Spend the afternoon on horseback or indulge in the hot springs, either way, you'll be back again.
---
14. The Ritz-Carlton in Lake Tahoe – Truckee, California
If absolute luxury is what you're after this winter season, look no further than Lake Tahoe's Ritz Carlton. This sprawling lakeside resort is the epitome of winter glamour that is cosy yet sophisticated. You'll find that each room has a gas fireplace and most are equipped with floor to ceiling windows offering unforgettable views of the peaks. You'll also find oversized tubs and sprawling California kings perfect for after a long day. Moreover, you'll have a whole lineup of pamperings to choose from at the spa and more food than you can handle with their dining options. After all, it's the Ritz.
---
---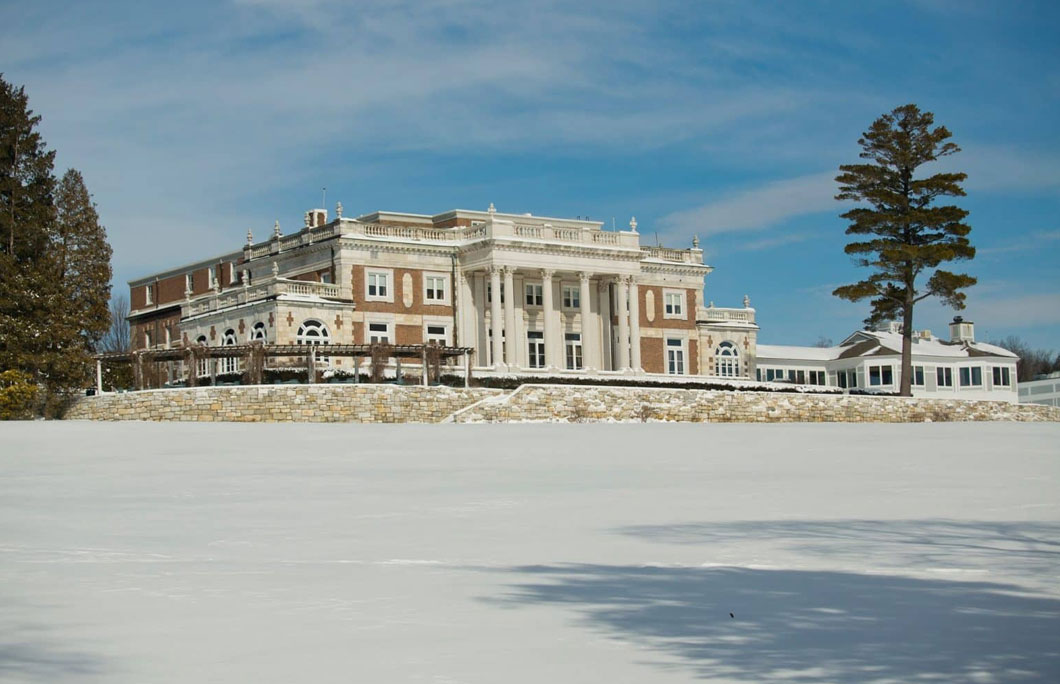 15. Canyon Ranch – Lenox, Massachusetts
Set in the Berkshires Mountains, you'll find one the best winter break spots in the US – Canyon Ranch. This all-inclusive wellness resort is perfect for those looking for a mindful retreat in the chilly months. With their 'Just Be Here' package, you'll have more than 30 daily activities to choose from, unlimited access to their luxury spa services and so much more. When you aren't taking an art class or chilling by the fireplace, you can explore the grounds formerly known as the Bellefontaine Mansion.
---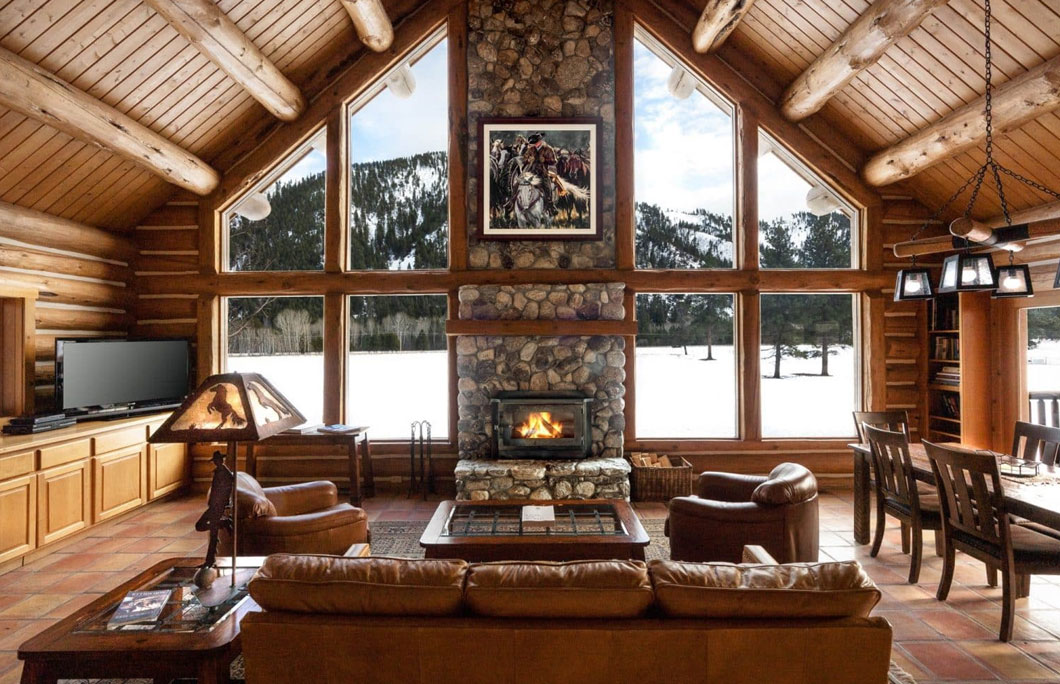 16. Triple Creek Ranch – Darby, Montana
Ever wanted to try skijoring? Triple Creek Ranch is the place for you. For the uninitiated, skijoring is when a person on skis is pulled by a horseback rider and is a highlight experience at Triple Creek Ranch. This Montana countryside gem is famous for its all-inclusive package that includes tons of ranch activities, artist workshops and gourmet dining. Treat yourself to a private cabin complete with a roaring fireplace perfect for a few glasses of whiskey after a day in the snow.
---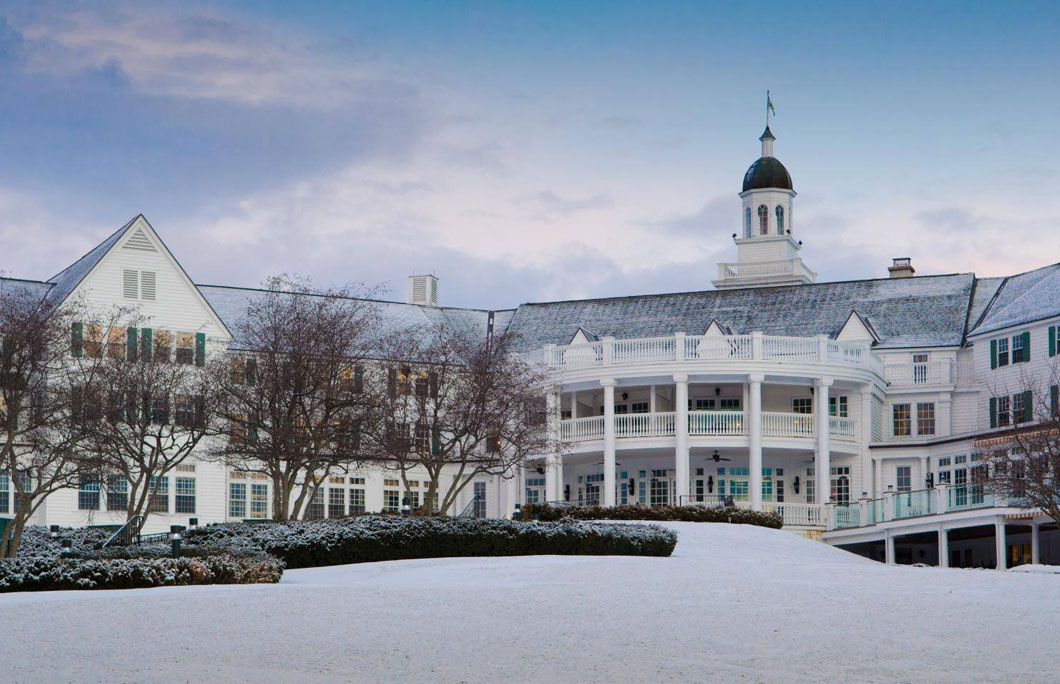 17. The Sagamore Resort – Bolton Landing, New York
Complete with an actual ice bar and lounge, this Victorian-era hotel is the winter escape of your dreams. Sprawled across the banks of Lake George, The Sagamore Resort is complete with a massive golf course, eight restaurants and a world-class spa. There's also a plethora of winter activities like tubing and downhill skiing and even a nearby adventure park. Best part? The Sagamore Resort is currently offering a winter special for a perfect December or January weekend getaways.
---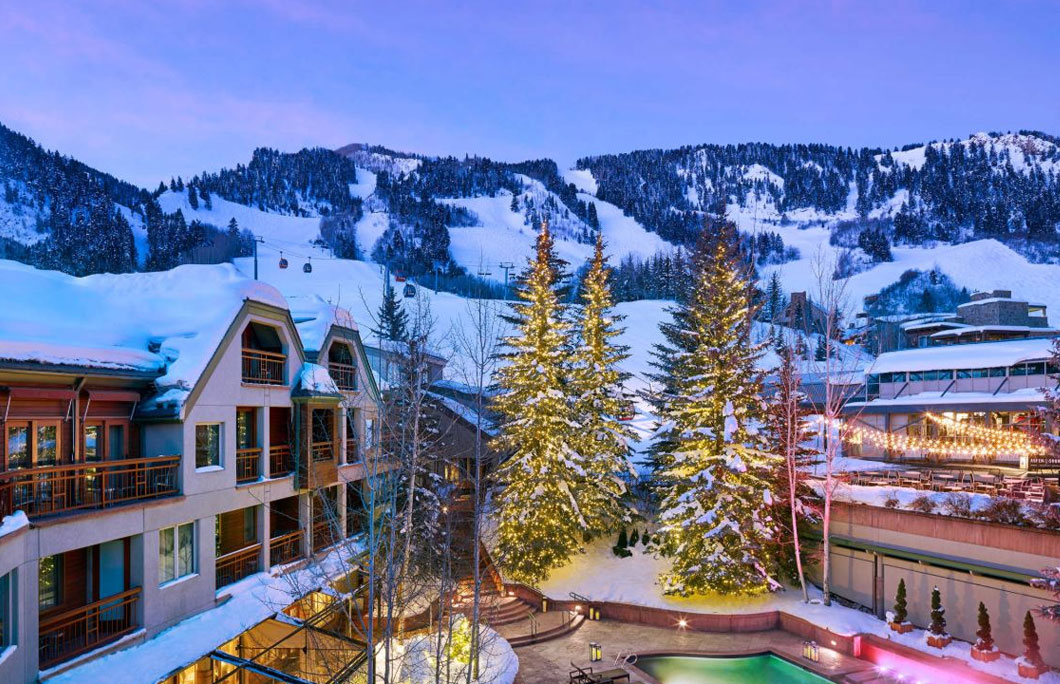 18. The Little Nell – Aspen, Colorado
How could this be a list of winter breaks without a nod to one of America's best winter villages? Aspen is the place for all things cosy winter charm and The Little Nell is the perfect place to take it all in. This 5-star hotel is famous for its world-class dining experiences, easy access to ski slopes and super cushy suites. Wanna bring the whole family? They've got you covered. The Little Nell offers onsite babysitting services so you and the kids can enjoy a winter getaway to the max.
---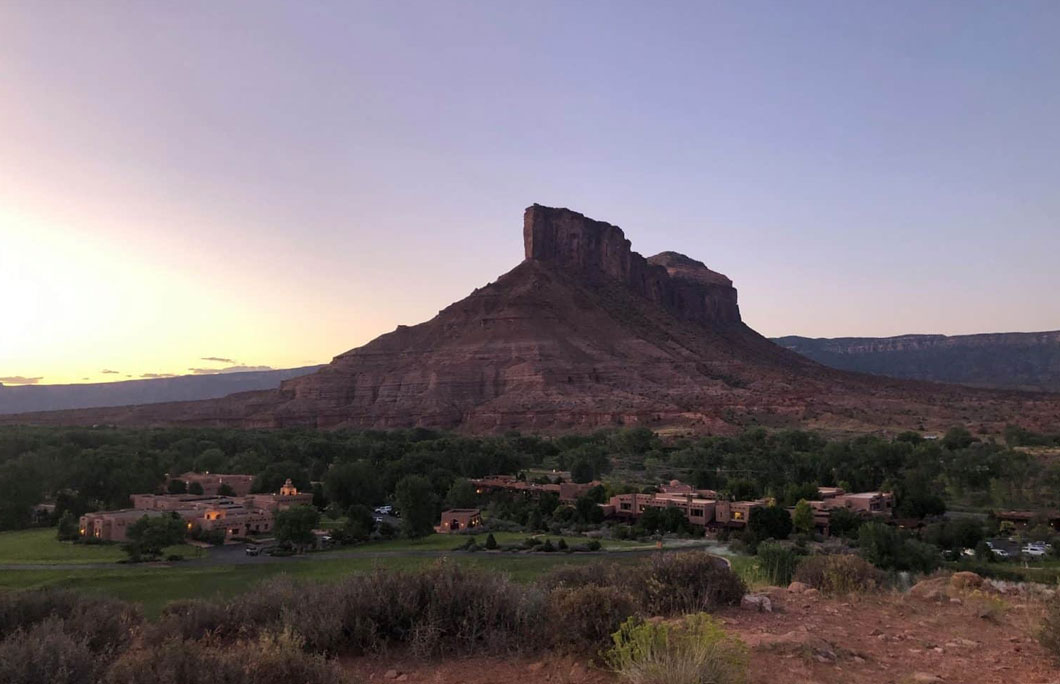 19. Gateway Canyons Resort & Spa – Gateway, Colorado
Sip away to the wild wild west this winter with a stay at Gateway Canyons Colorado. Set in the Unaweep Canyon, this resort is the absolute perfect place to enjoy a remote and luxurious getaway in the dead of winter. They pride themselves on being a "place where wonder, adventure and relaxation meet." Whether you plan to spend your days scaling the nearby peaks, unearthing fossils or pampering yourself in the spa, Gateway Canyons Resort & Spa has you covered. Take advantage of their special offer and get your fourth night free when you book three nights or more.
---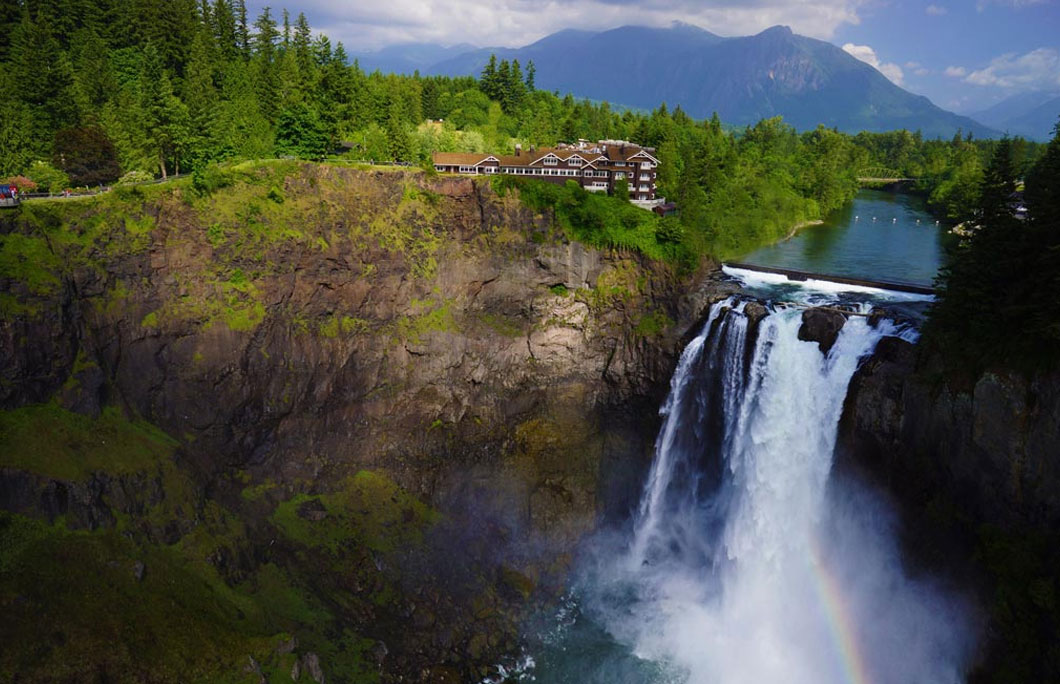 20. Salish Lodge and Spa – Snolqualmie, Washington
Salish Lodge and Spa is one of the best around when it comes to cosy winter breaks that sing a tune of the great Pacific Northwest. Each one of their 86 guest rooms is made to make you feel like you are in a winter dream with homey fireplaces, spa showers and breathtaking views of the river. Grab a hot cocoa and take in the sunset after spending a day on the trails or treat yourself to an afternoon at the spa. Oh, and the gorgeous Snoqualmie Falls will instantly make you forget you're just 30 miles from Seattle. Ring in the New Year here with their special Champagne Wishes and Midnight Kisses package.
---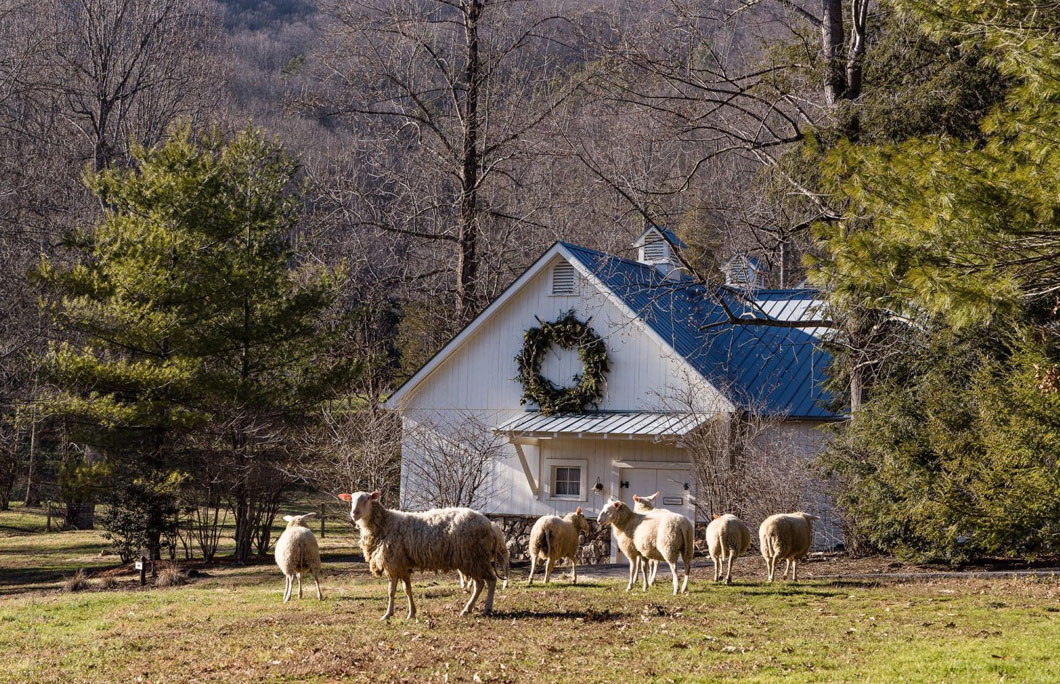 21. Blackberry Farm – Walland, Tennessee
Looking for the maximum level of wintery charm complete with a big red barn, farm food and slow country atmosphere? Blackberry Farm is for you. This charming luxury hotel is set on 4,200 acres of pasture in the heart of the Great Smoky Mountains. Spend the day wandering the sky-high woods, learn archery or take one of their famous culinary classes. Be sure to seal the day by catching a romantic sunset over a fire pit with a few blankets.
---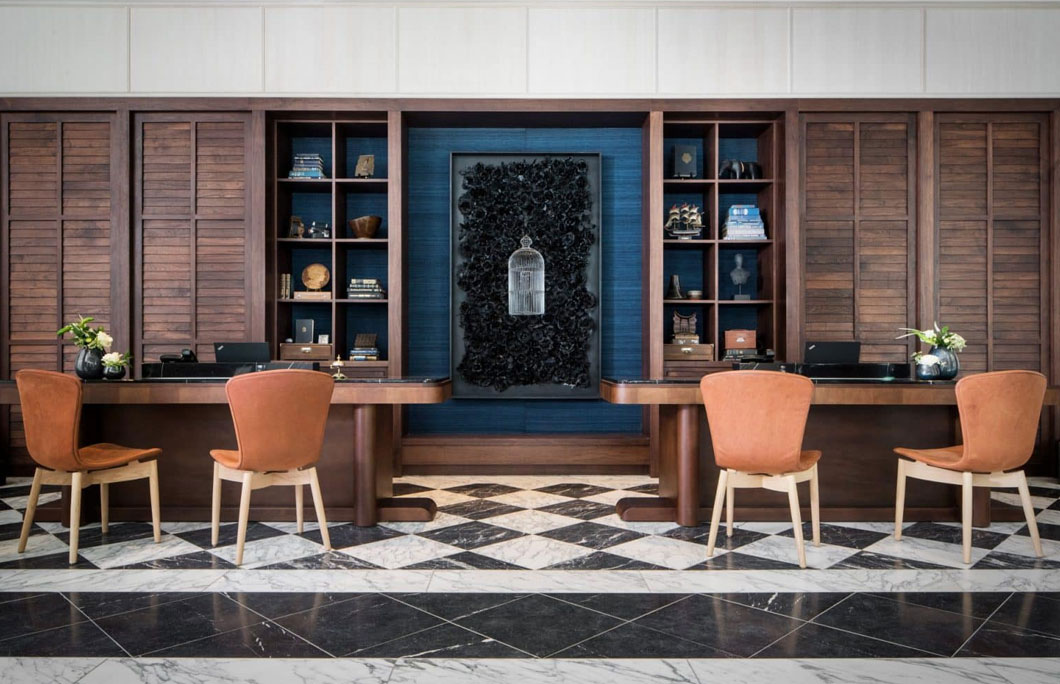 22. Perry Lane Hotel – Savannah, Georgia
Savannah may not be the first place that comes to mind when thinking of the cosiest places for a winter break. That said, Perry Lane Hotel will surprise you. This lavishly chic hotel is perfect for those who want all the winter cosiness without the brutal cold and snow. Lounge glamorously in their elegant suites with top-notch room service. When you're done lazing around in one of their famous suites, browse the hotel's incredible food picks or expansive art collection. When it comes to winter getaways, Perry Lane provides the perfect Southern twist.
---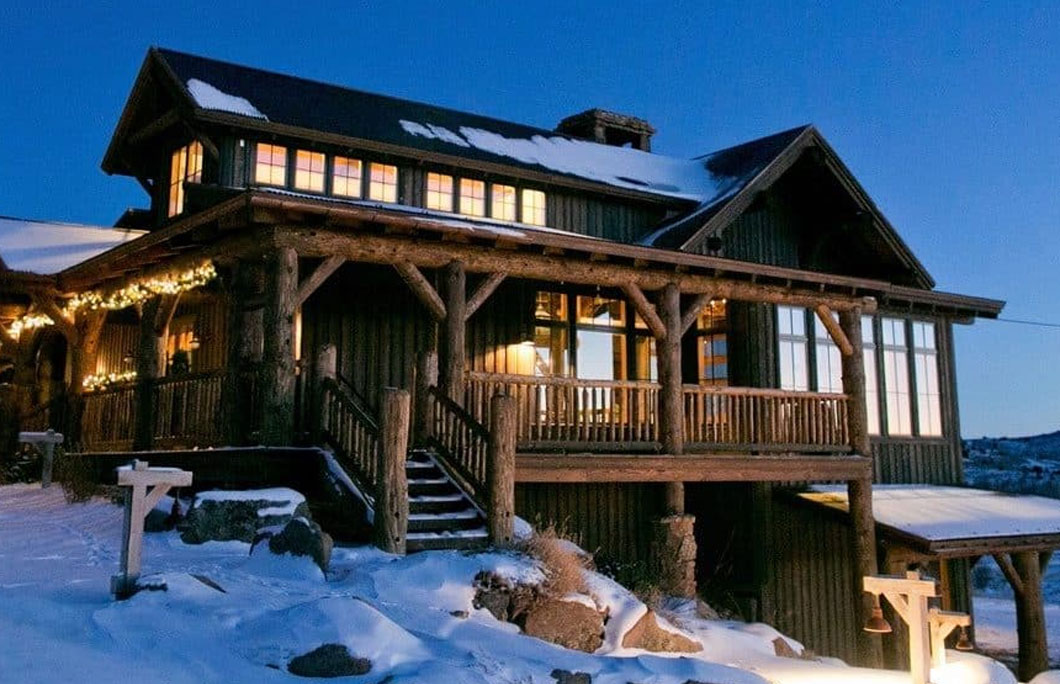 23. The Lodge and Spa at Brush Creek Ranch – Saratoga, Wyoming
Set on 30,000 acres of ranchland, The Lodge and Spa at Brush Creek Ranch is the perfect place for a remote winter escape. Situated between the regions endless creeks, valleys and mountains, it's complete with tons of outdoor activities. Whether you want to take the snowy prairies by horseback or spend the afternoon sipping rare small-batch whiskey, they've got you in mind. They offer a wide range of excellent rooms, but we recommend splurging on a log cabin for the winter escape of a lifetime.
---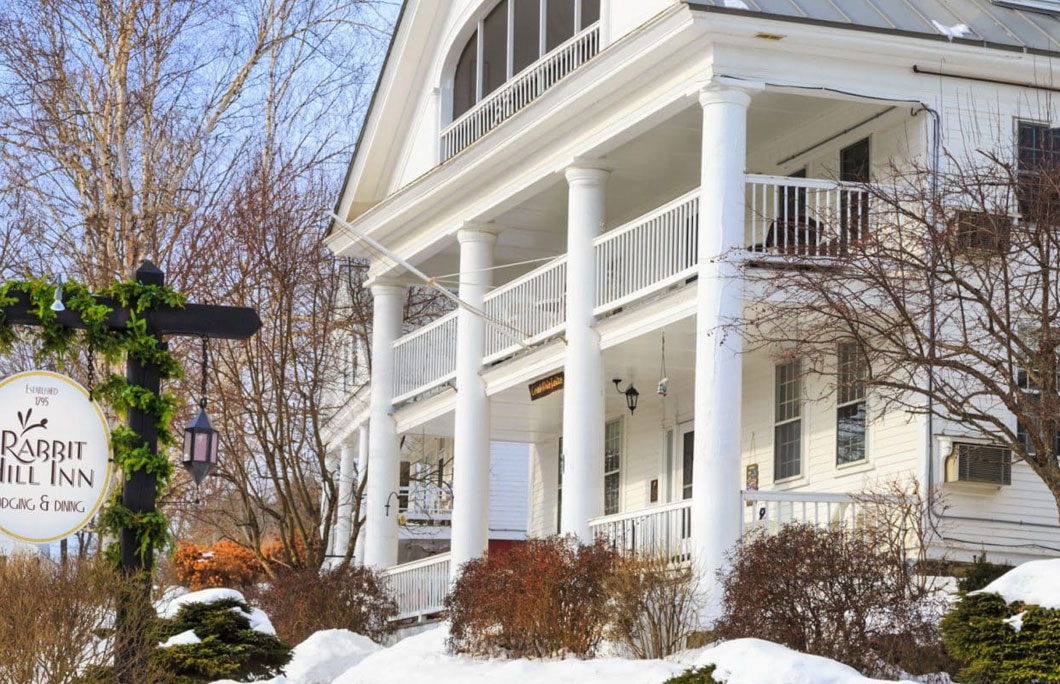 24. Rabbit Hill Inn – Lower Waterford, Vermont
Nothing says cosy New England winter like a stay at Vermont's Rabbit Hill Inn. Take your pick from any of their luxe accommodations that range from country to modern to traditional styles to suit your taste. Majority of their rooms feature fireplaces perfect for cosying up at night along with views of the White Mountains. In addition to world class suites and amenities, Rabbit Hill Inn is also praised for its warm hospitality and attention to detail. Take a look at their Outdoor Package for the best of the surrounding scenery on your winter holiday.
---
---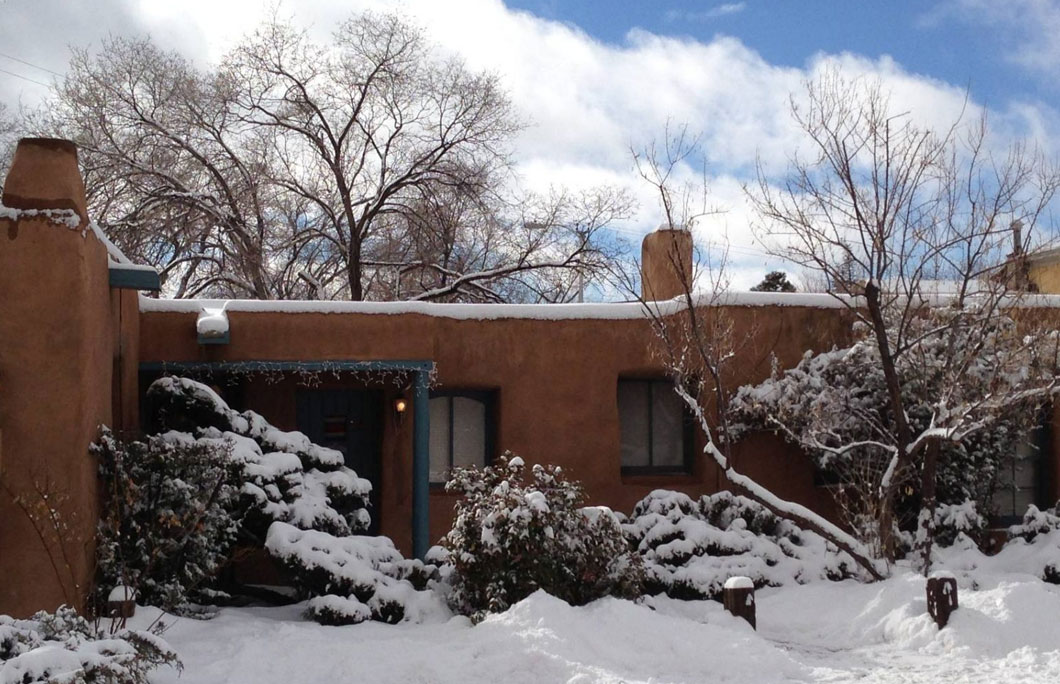 25. Pueblo Bonito Bed and Breakfast Inn – Santa Fe, New Mexico
This historic New Mexico inn is a big slice of rustic western charm. The property which dates to the 1930s is complete with 19 unique rooms with fireplaces and big cosy blankets galore. Because it is a bed and breakfast, there's an added element of hominess when compared to a hotel that just can't be matched. In winter Pueblo Bonito is perfect for taking in the magic of Santa Fe. Snowshoe the Santa Fe forest or pop on a movie by your kiva fireplace. The cherry on top? Pueblo Bonito B&B is near Bandelier, Pecos, Battlefield of Glorietta and Tent Rocks National Parks.
---