The 50 Best Dive Bars In The World
Dive bars were once considered the haunting ground of old barflies, swaying on the sticky floors, but people have rediscovered the charm of a great dive bar again. Born and bred in America, the dive bar buzz has gone global, so we've rounded up the best dive bars in the world.
From hip cocktail bars with a deliberately dingy neon vibe to old-school pubs that have been a local favourite for decades, we've got the ultimate Top 50 Dive Bars in the World for 2019.
Best Dive Bars In The World, How do these rankings work?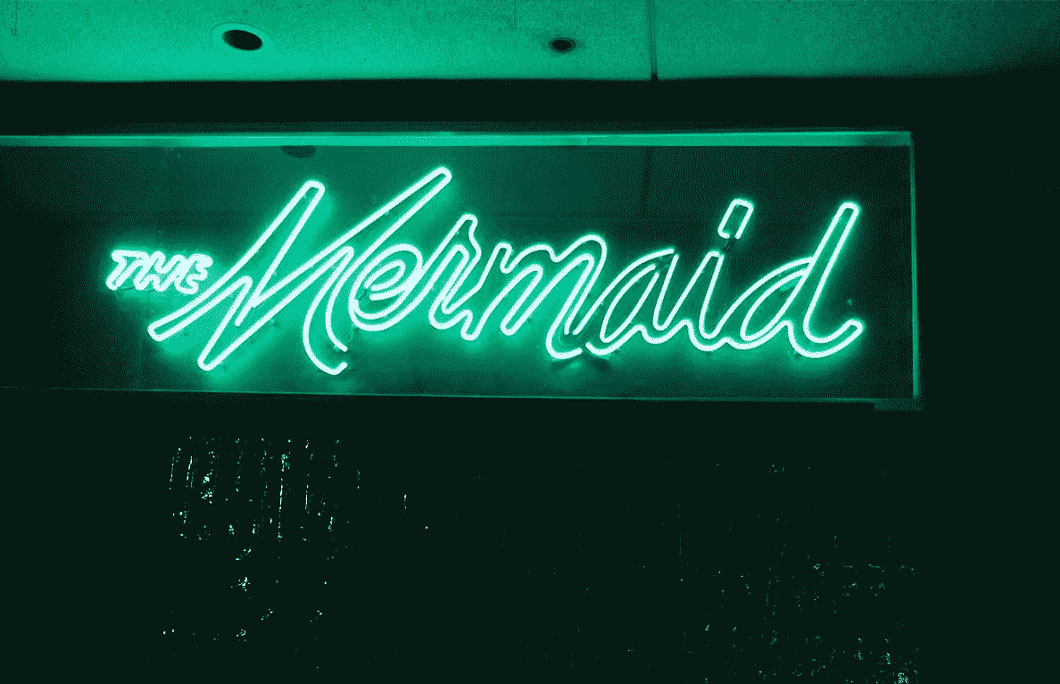 50th. The Mermaid – Los Angeles, California, USA
A tropical-themed bar in Little Tokyo, The Mermaid has fun cocktails, tasty bar snacks and regular events such as Rick & Morty trivia nights or MCR emo karaoke evenings. The bar also aims to showcase L.A's talented female bartenders and even has an entire liquor shelf dedicated to woman-owned distilleries.
Peek into the ship portal near the bathroom to watch the mermaids swim by on loop.
Check out the best dive bars in the USA here
---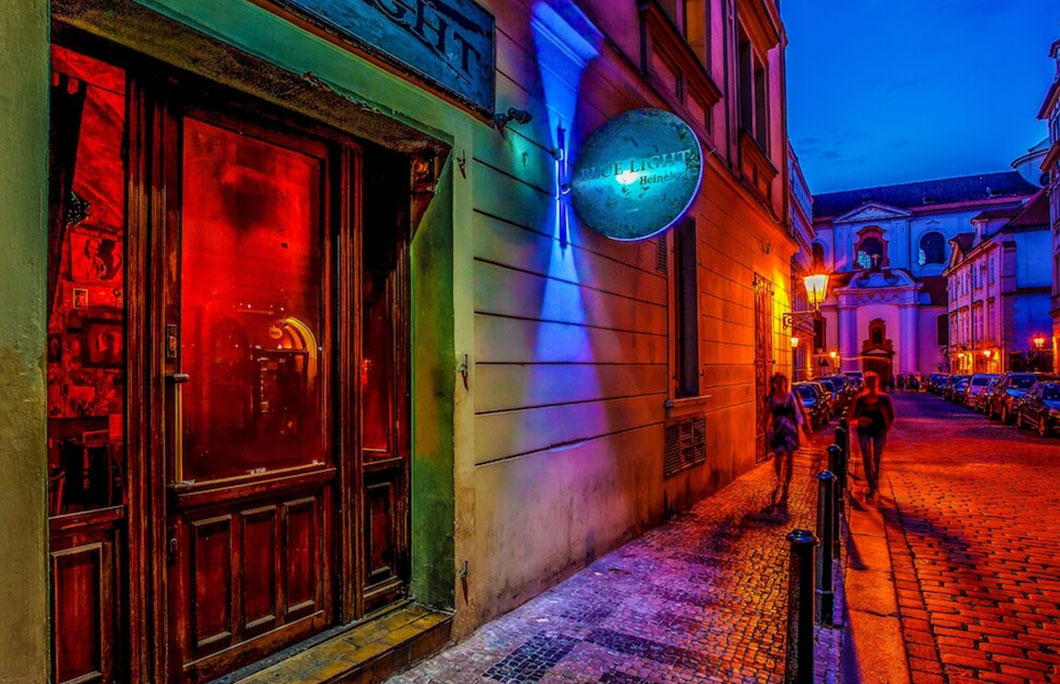 49th. Blue Light Bar – Prague, Czech Republic
Prague's iconic Blue Light bar is small, so don't expect a seat, but when a place is this good you won't mind standing. It's not the cheapest either, so why is it so great? Some bars just have a sense of magic, and this is one of them.
Check out the best dive bars in Europe here
---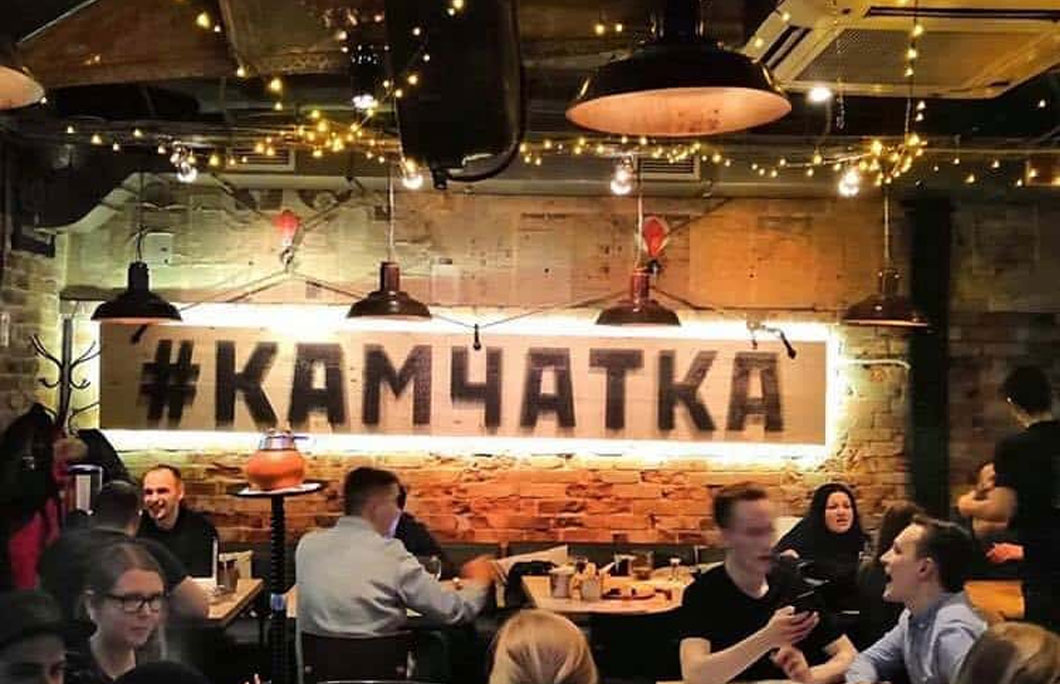 48th. Kamchatka – Moscow, Russia
Kamchatka is a Soviet-style stolovaya by and a rowdy dive bar by night, with outdoor barbecues in the summer months. It's a small bar where it seems like everyone knows each other, but don't worry, they won't bite. Join in the loud music jam and you'll fit right in.
---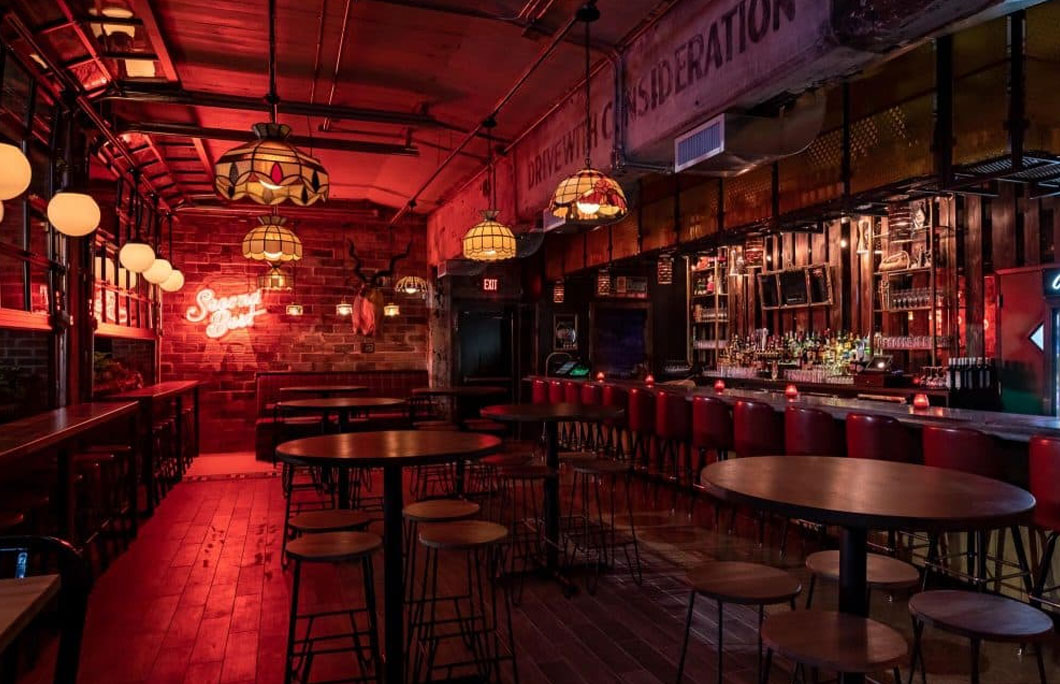 47th. Second Best – Detroit, Michigan, USA
Second Best is a neighbourhood hangout that looks and feels like an old school dive bar yet without the stickiness. It's stylish with good food and arcade games. There's an emphasis on strong cocktails and shots but the menu also has Smirnoff Ice, if you really want to throw it back to 1999.
Check out the best dive bars in the USA here
---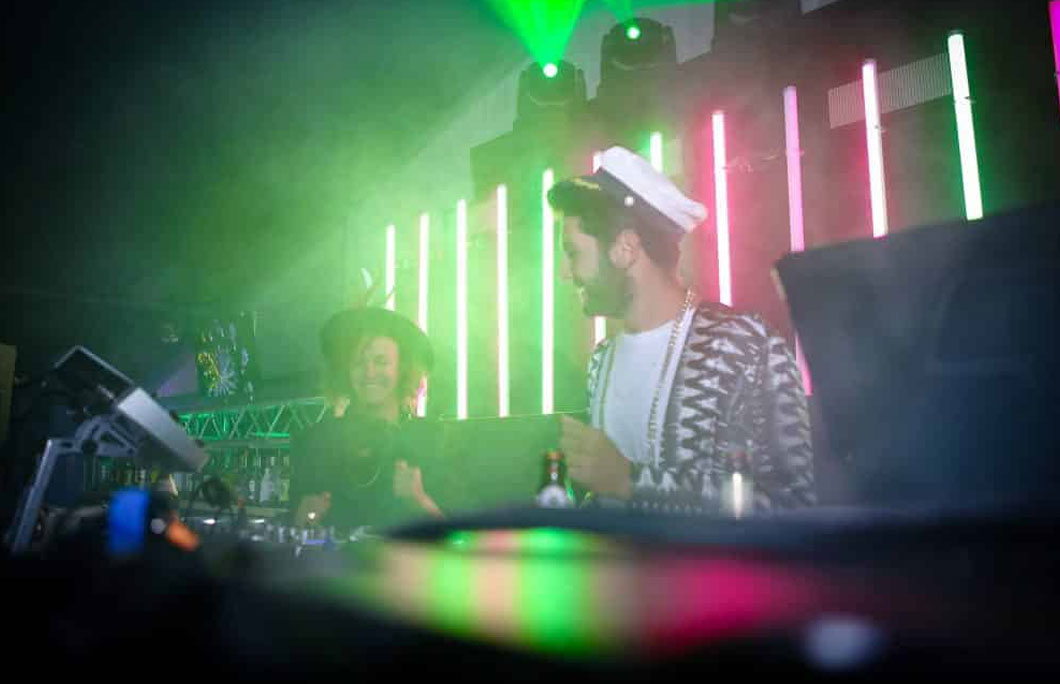 46th. Sputnik Bar – Tel Aviv, Israel
You wouldn't stumble upon Sputnik Bar – it's hidden down a little alley but with its class DJs and riotous fun, it's well deserving of its cult-status amongst the Tel Aviv hipster crowd. Special cocktails include a Bloody Mars, the Moon Walk or the Anise in Space.
---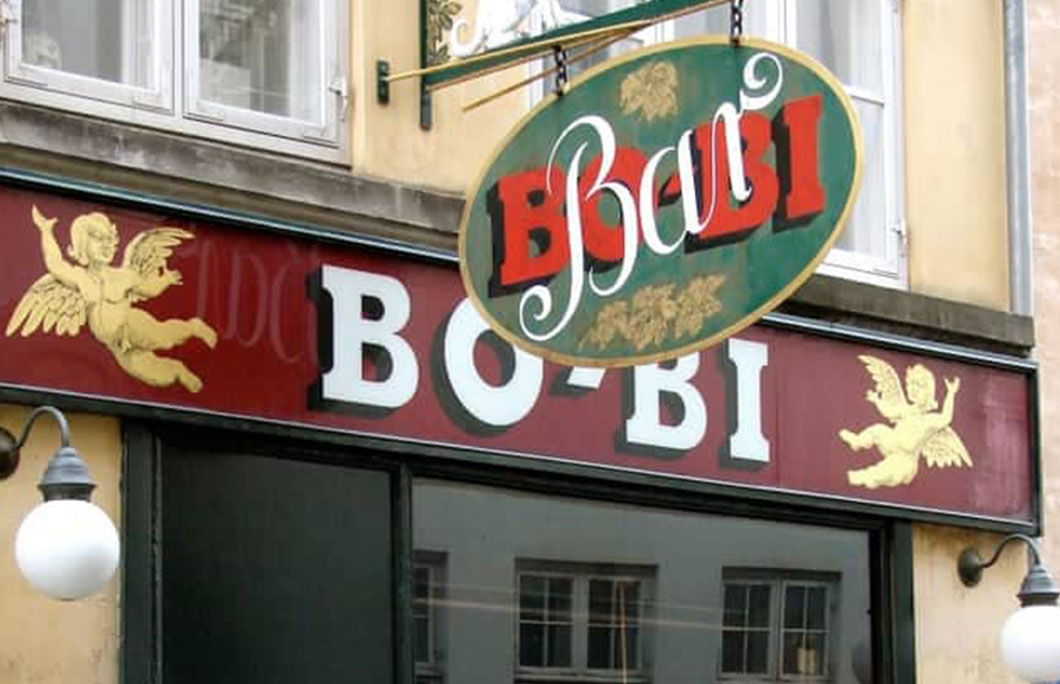 45th. Bo-bi Bar – Copenhagen, Denmark
This famous little place in Klareboderne is where artists, officials, journalists and people have been hanging out ever since the First World War. You'll fall in love with the small, red, smoke-filled room, plus it's so easy to fall into conversation with a total stranger at the bar counter.
Check out the best dive bars in Europe here
---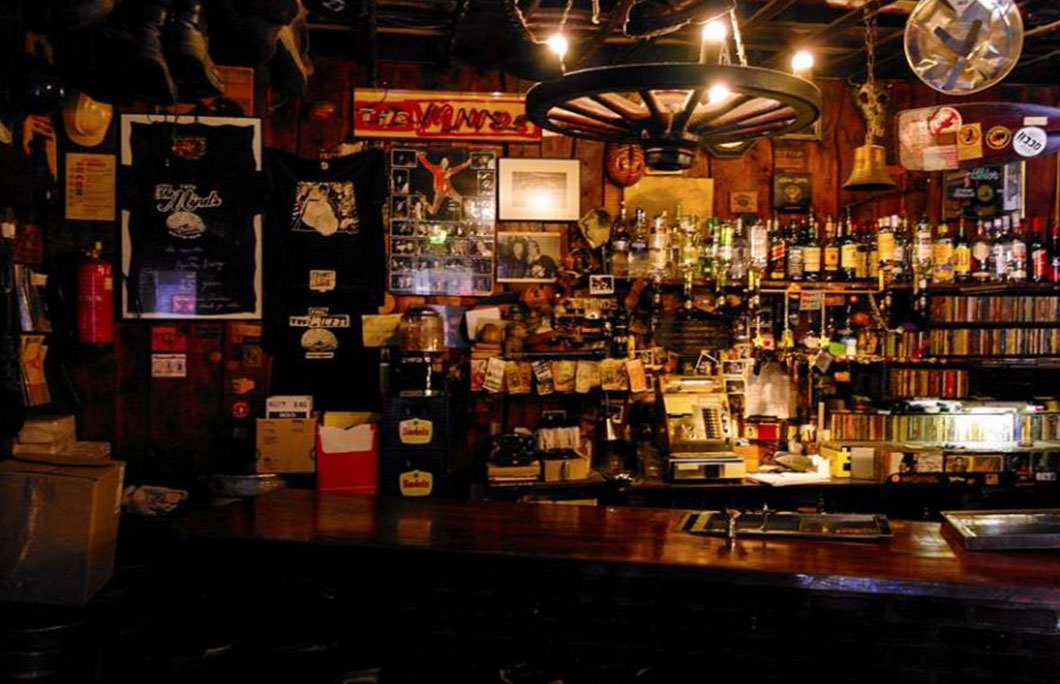 44th. The Minds – Amsterdam, Netherlands
Look out for the big red arrow and you'll find this beloved bar. It's famed for its gritty brown interior, cheap but very good beer (no Heineken, but real beer), a pool table and Pinball machine. Oh, and did we mention cheap beer?
Check out the best dive bars in Europe here
---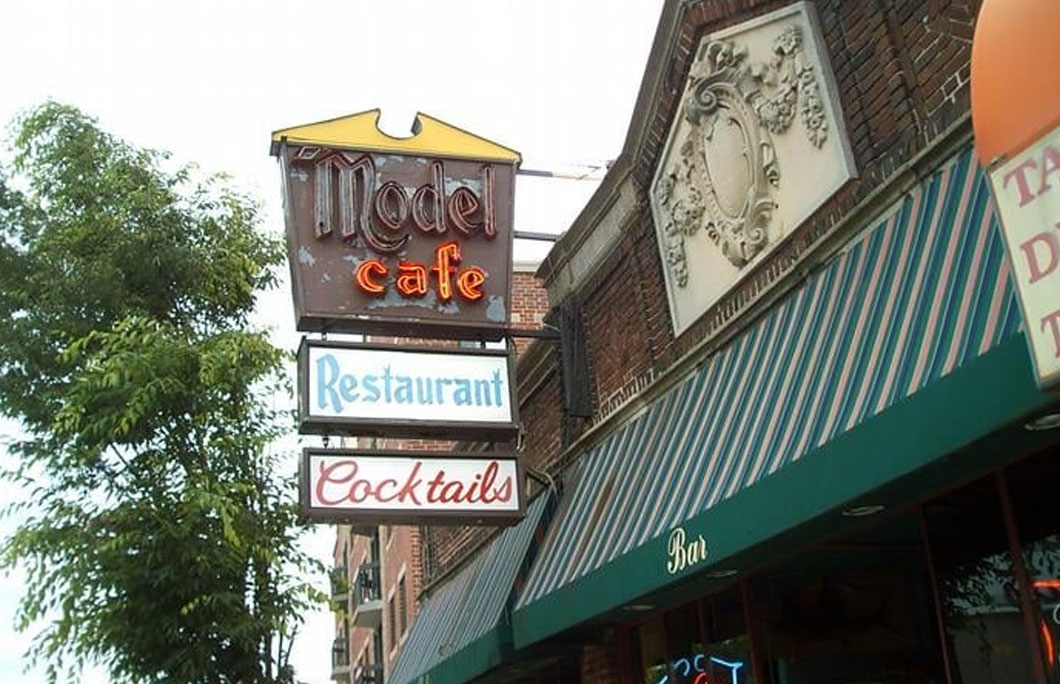 43rd. Model Cafe – Boston, Massachusetts, USA
"The Model" is a former dive bar turned new it-spot in Brighton, with loud music and cheap drinks. What more could you need for a fuss-free night out? There's pretty much always a line in front of the Model Cafe after 10 p.m. on Friday and Saturday nights, but it's worth the wait.
Check out the best dive bars in the USA here
---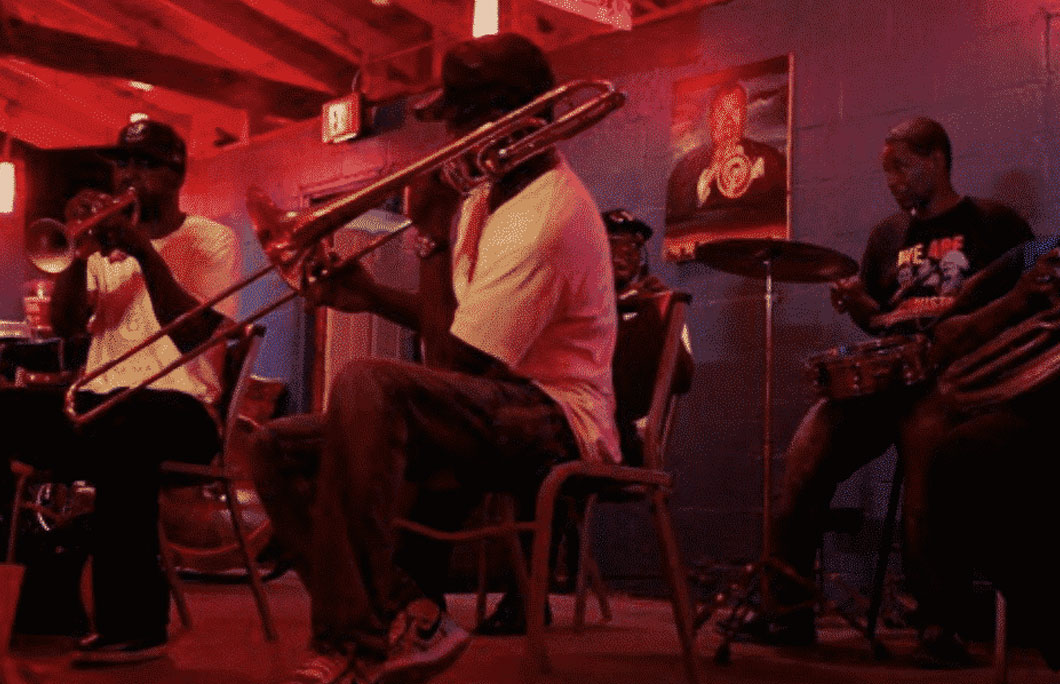 42nd. Candlelight Lounge – New Orleans, Louisiana, USA
Candlelight Lounge is the home base of the Treme Brass Band, some of the finest troubadours in the city who perform on Wednesday nights around 9pm. Although it might not look like it (the bare bone floor and concrete walls) this is one of the city's best bars. Dive bar it is, but not as you know it.
Check out the best dive bars in the USA here
---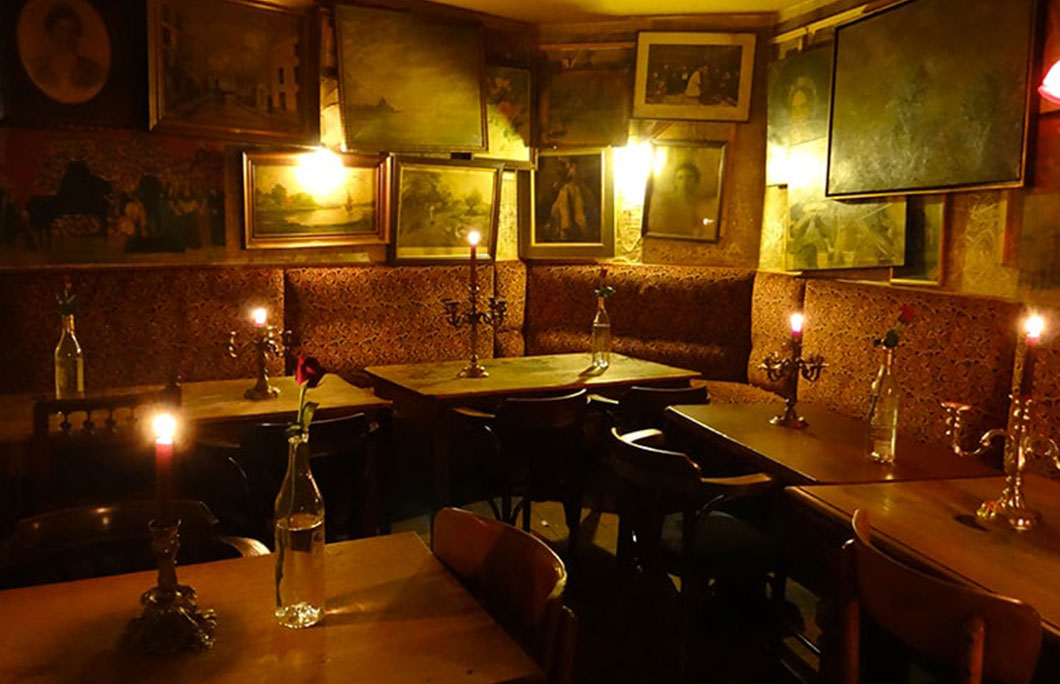 41st. Goupil Le Fol – Brussels, Belgium
This cosy bar has a dimly-lit labyrinthine layout with weird decor and juke box that plays Piaf, Brel or Ferré non-stop until the small hours. Plus, there's good old cosy couches that you can sink into.
Check out the best dive bars in Europe here
---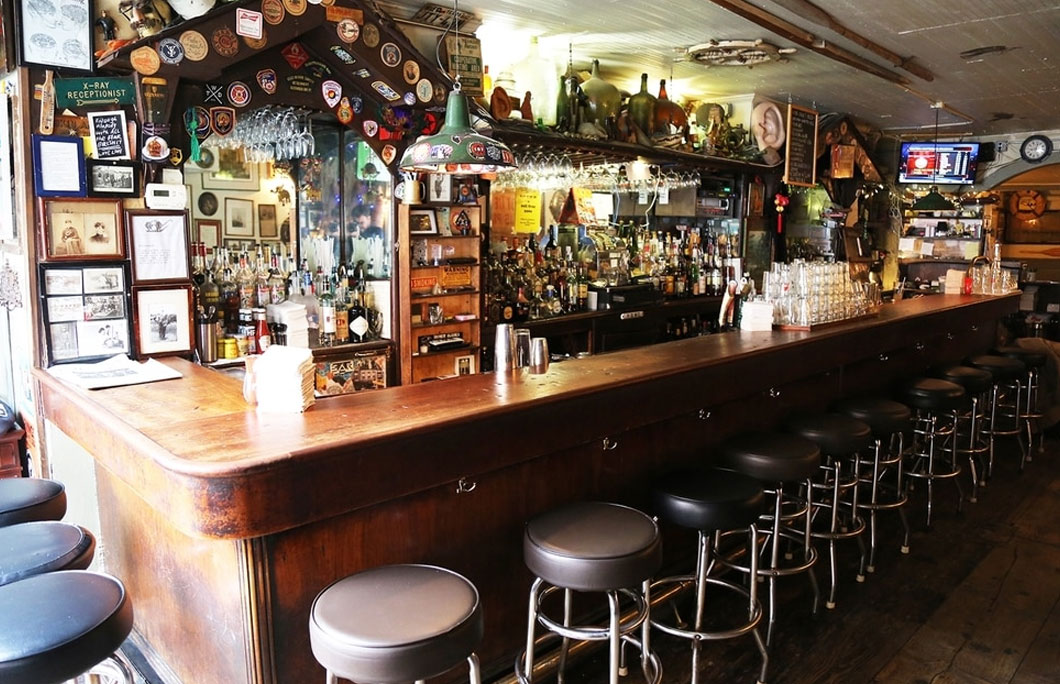 40th. Ear Inn – Manhattan, New York, USA
Situated in the historic James Brown House, the Ear Inn is one of the oldest operating drinking establishments in New York City and has been going strong since the 1700s. Bill Murray has stopped in for a pint and Paul Rudd is a regular – not your usual dive bar clientele but this isn't a normal bar. It's special.
Check out the best dive bars in the USA here
---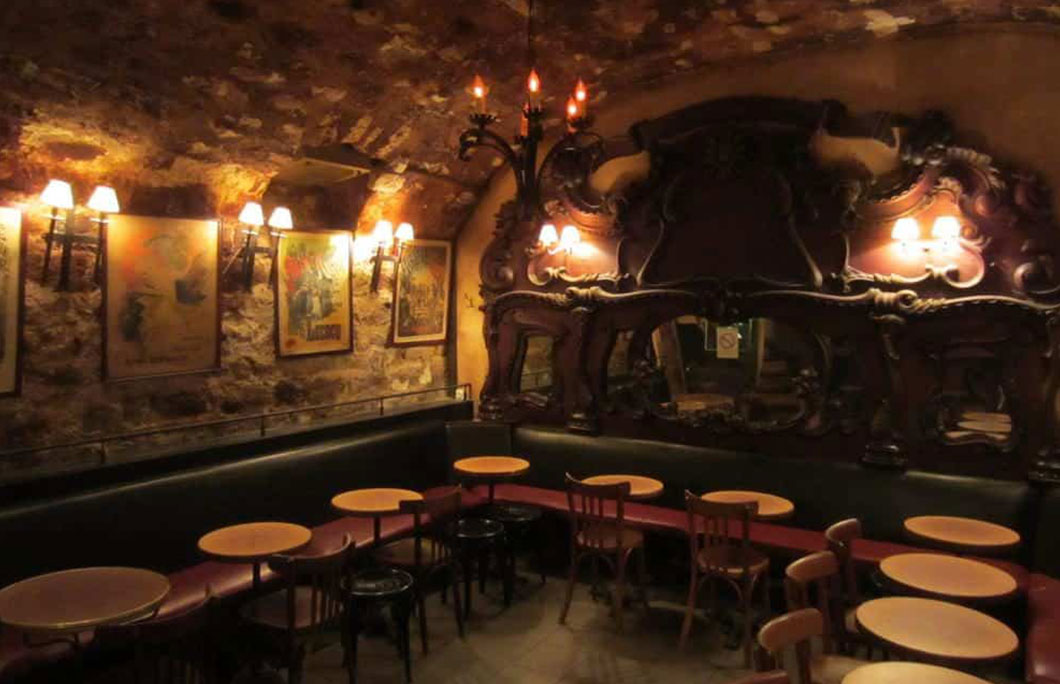 39th. Le Bar Dix – Paris, France
This neighbourhood bar has been blasting out tunes from its jukebox in the basement since 1955. Old classic movie posters line the walls, sangria is flowing and the good times never seem to come to an end.
Check out the best dive bars in Europe here
---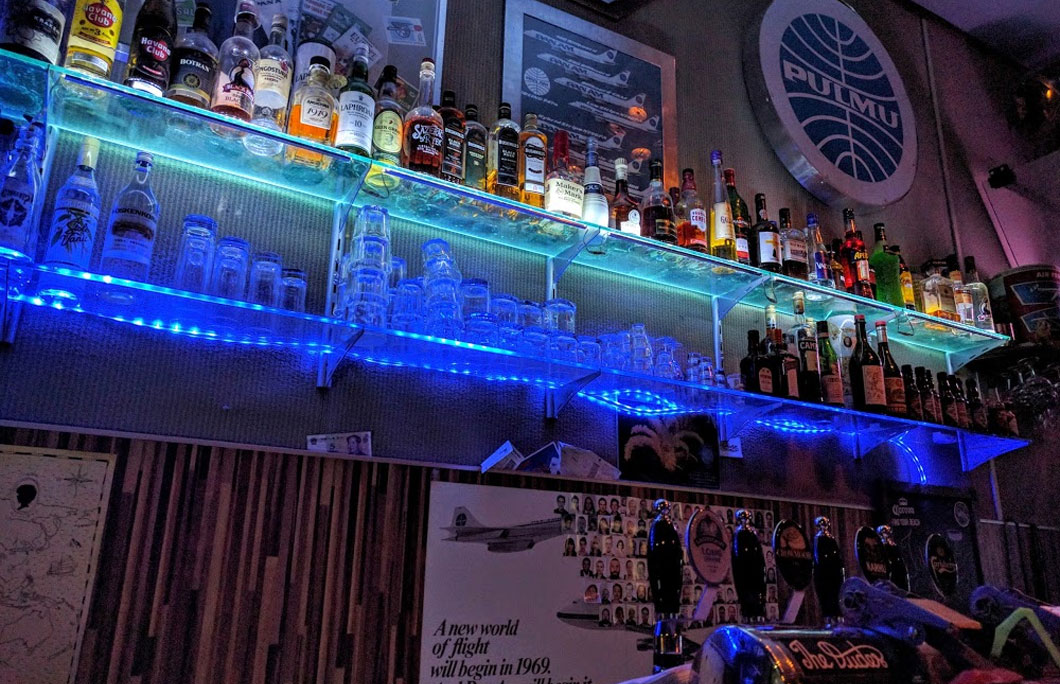 38th. Pulmu Baari – Helsinki, Finland
This small bar in Kallio has a retro airplane-style interior where you'll always find the regulars chatting to the bartenders. It gets super busy on weekends as people flock to this comforting joint, but if you're lucky you'll nab a seat. Our tip? Just get up and dance.
Check out the best dive bars in Europe here
---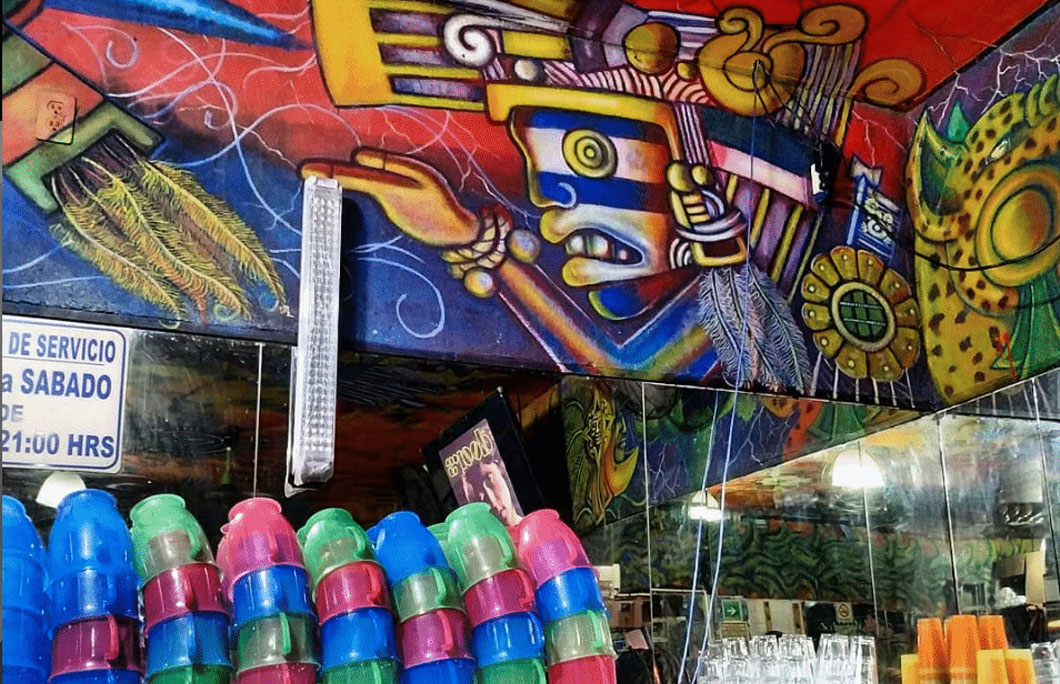 37th. Pulquería Las Duelistas – Ciudad de México, Mexico
One of the city's most famous pulquería (a strong drink made from the fermented sap of the maguey plant), this spot is always fun. It's a popular hangout spot with both old-timers and a younger crowd who enjoy the easy going nature and boozy drinks.
---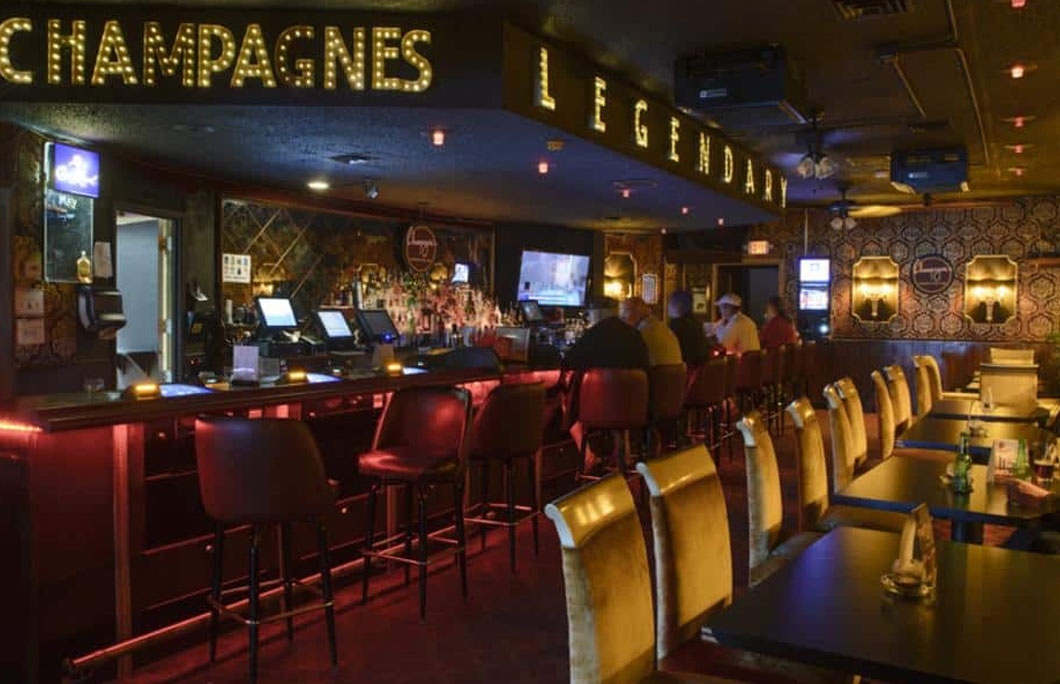 36th. Champagnes Café – Las Vegas, Nevada, USA
Open 24-hours a day and covered in red velvet wallpaper, Champagnes Cafe is about as Vegas as you can get. A beloved hangout of the Rat Pack and mobsters in the 1960s, its regulars are so loyal that they threatened to protest when the bar underwent renovations on TV show Bar Rescue. But don't worry – the atmosphere remained the same, just better.
Check out the best dive bars in the USA here
---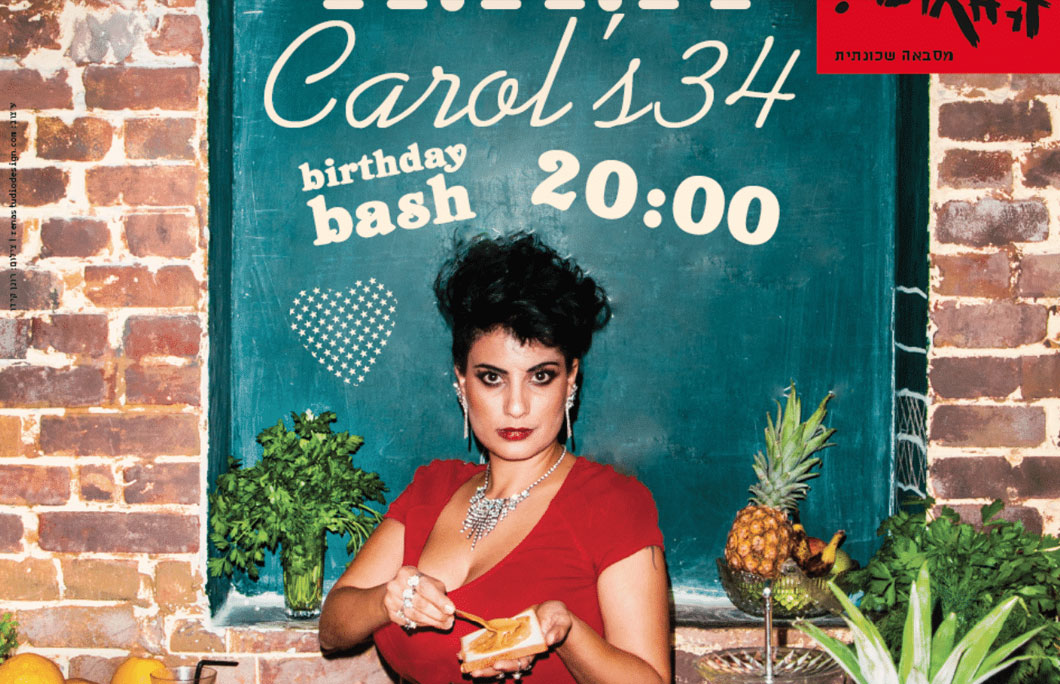 35th. Geula Bar – Tel Aviv, Israel
This local haunt on the beautiful Guela Street has an ocean setting, legendary Happy Hours and good vibes only. It's a great neighbourhood hangout that looks and feels like an old school dive bar yet without the stickiness.
---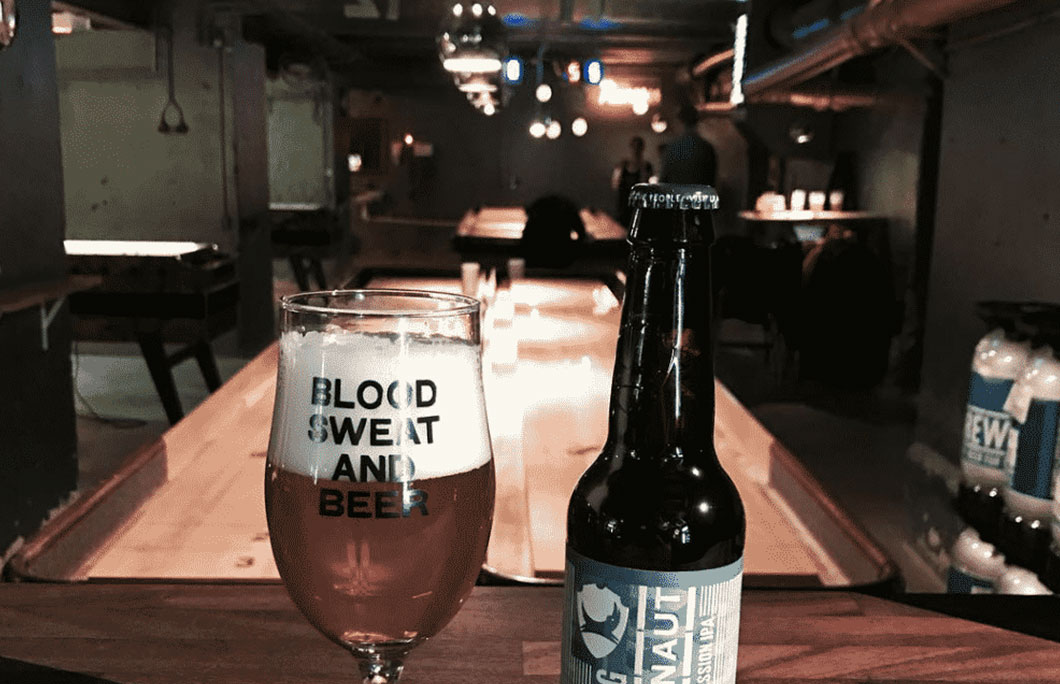 34th. Ugglan – Stockholm, Sweden
Look, sometimes a nice drink or beer is not enough. Sometimes, you simply need arcade games, pinball, board games, foosball, dart, shuffleboard, boule or air hockey to go with that drink. The good news is you'll find all of that in this grown-up dive bar playground.
Check out the best dive bars in Europe here
---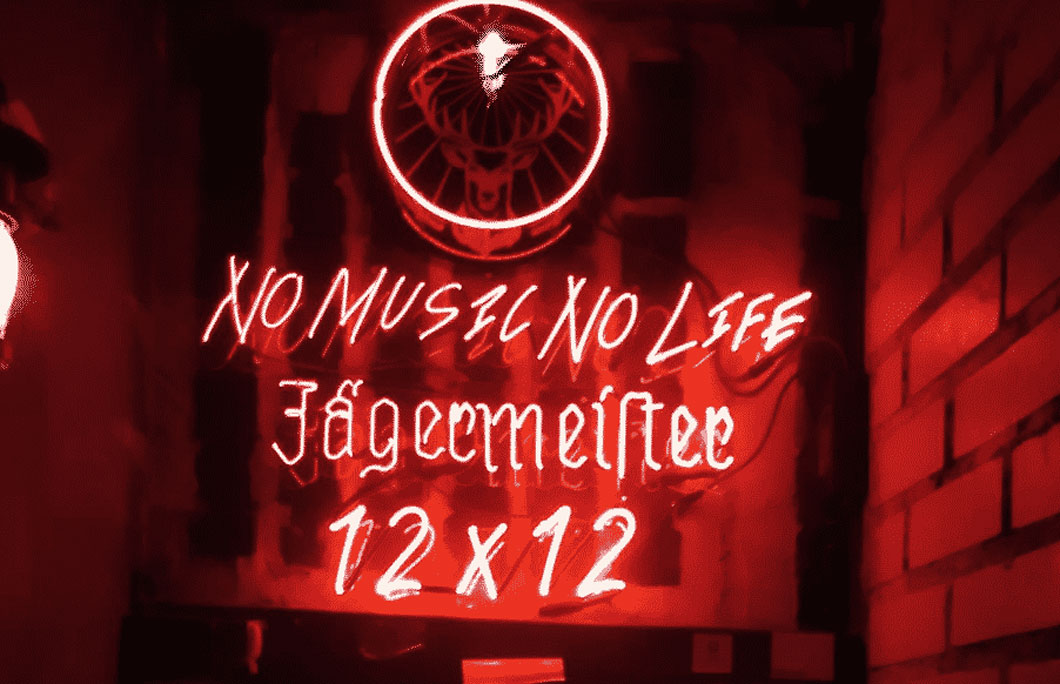 33rd. 12×12 – Bangkok, Thailand
12×12 is tucked away down a tiny street off Thonglor, with Japanese-style vibes. There's cosy couches, a small-but-buzzing dancefloor and great tunes. Be sure to order the ever-popular Umami cocktail: a mixture of umeshu, cherry brandy, peach schnapps, SangSom, vanilla syrup, and topped with bullet wood flower.
---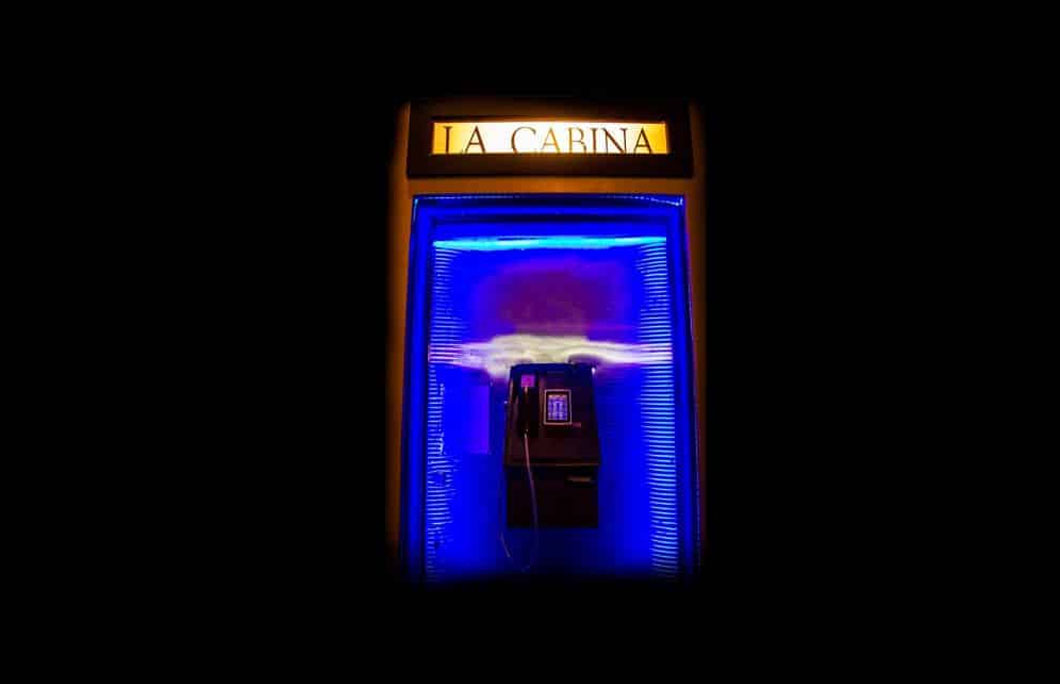 32nd. La Cabina – London, England
La Cabina is an underground tapas and cocktail bar that is part-speakeasy, part-dive bar. Their tagline is 'From Sevilla to Shoreditch' and they serve up interesting cocktails until 5am. You enter via a secret phonebooth, but inside there's zero hint of any pretentiousness. Dive bar it is, but not as you know it.
Check out the best dive bars in Europe here
---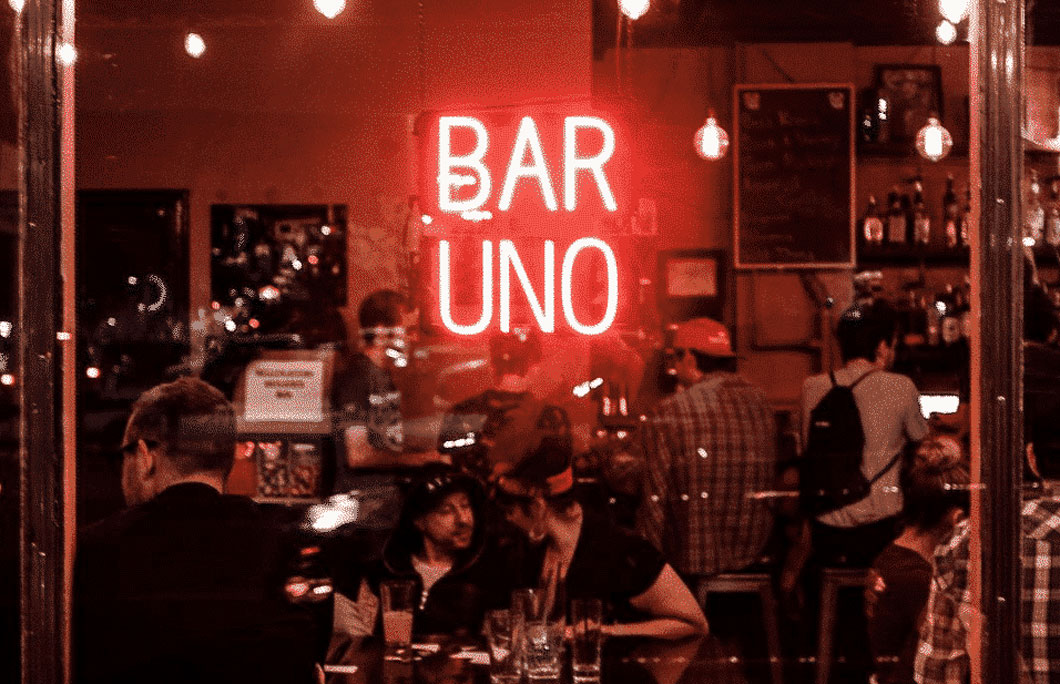 31st. Bar Uno – Albuquerque, New Mexico, USA
Bar Uno might be Albuquerque's smallest bar, but the craft cocktails and modern dive bar feel are pretty mighty. Hide away here for an evening and let the charming bartenders mix you up some delicious drinks or else go for one of the local beers on tap. Plus, dogs are welcome, which makes every bar 10x better.
Check out the best dive bars in the USA here
---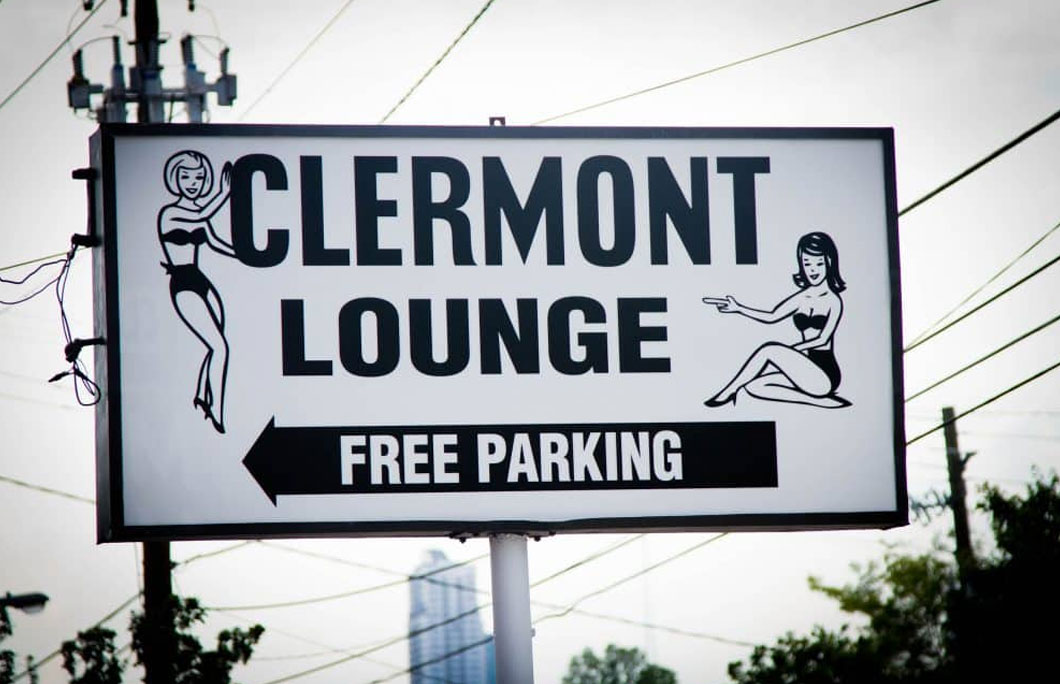 30th. The Clermont Lounge – Atlanta, Georgia, USA
The Clermont Lounge is Atlanta's oldest and best dive bar and strip club, opened in 1965. The bar is covered in years of layers of black duct tape and Blondie, a dance who has been here for decades, is famous for crushing your beer cans between her boobs and autographing them. Yes. Seriously.
It's a popular place for celebs who come to soak up the old school dive bar buzz and enjoy the strict no cameras rule.
Check out the best dive bars in the USA here
---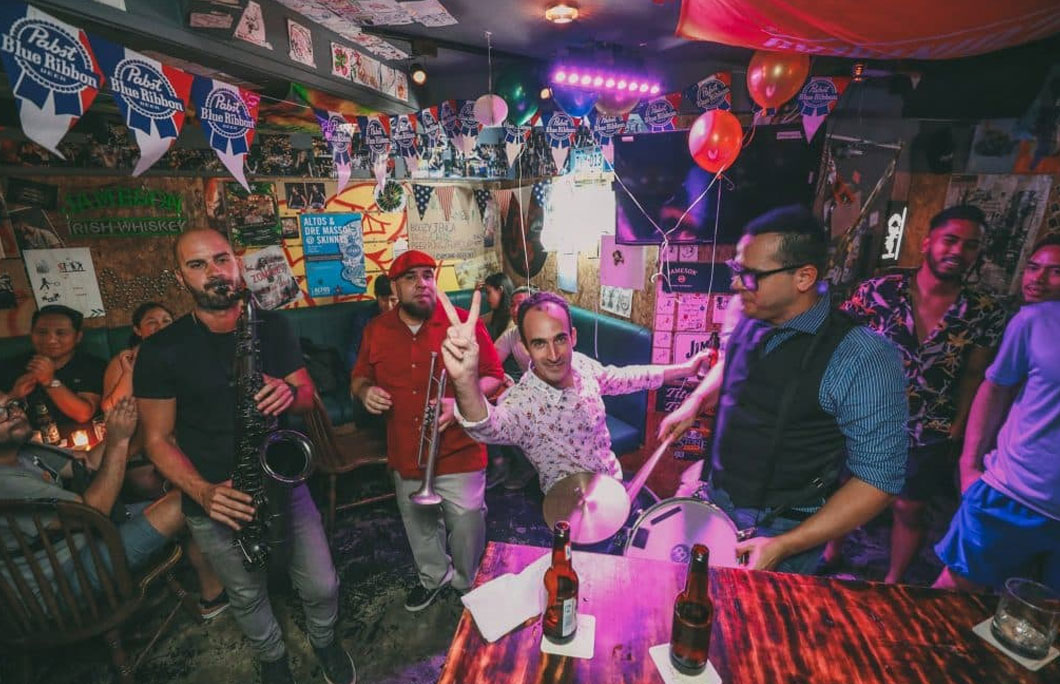 29th. Skinny's Lounge – Singapore
Skinny's Lounge takes inspiration from classic American dive bars, serving up great simple drinks paired with a kick-ass playlist. The KTV joint is a popular spot for good reason. One of the best dive bars in the world, you come for the cheap drinks and ice cold beer and stay for the pool tables and karaoke.
---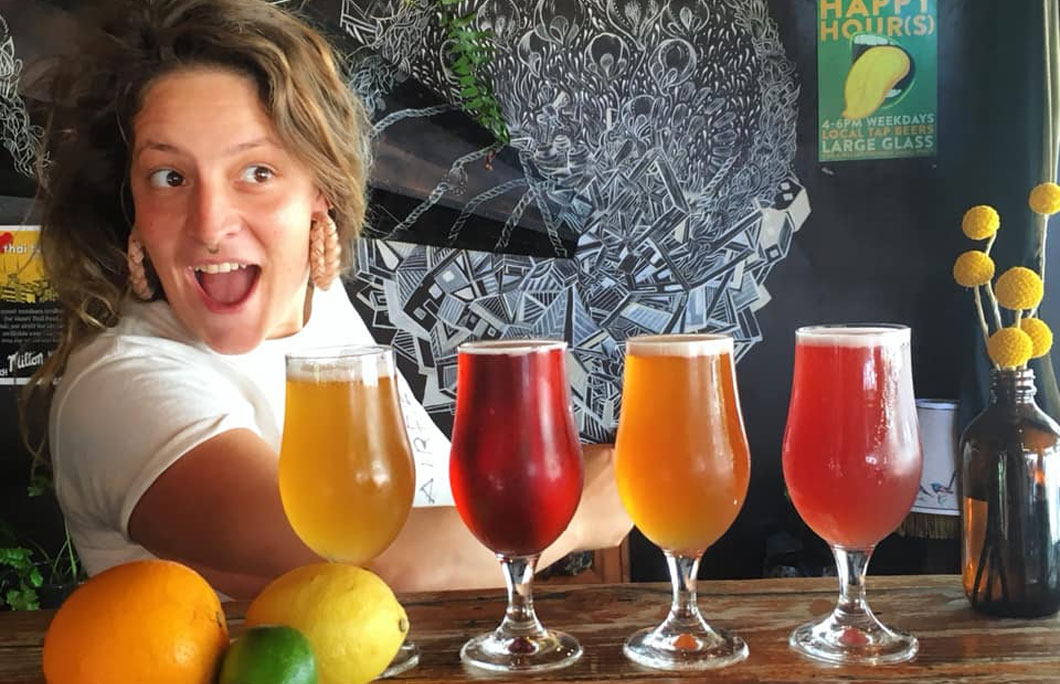 28th. The Scratch Bar – Brisbane, Australia
The Scratch Bar is all about good beer and no bullshit. They are fiercely independent and maintain a 'freehouse' philosophy; sip on a constantly rotating draught and bottled beer menu and soak up the great atmosphere. This no-fuss bar is what modern dive bars aim to be.
---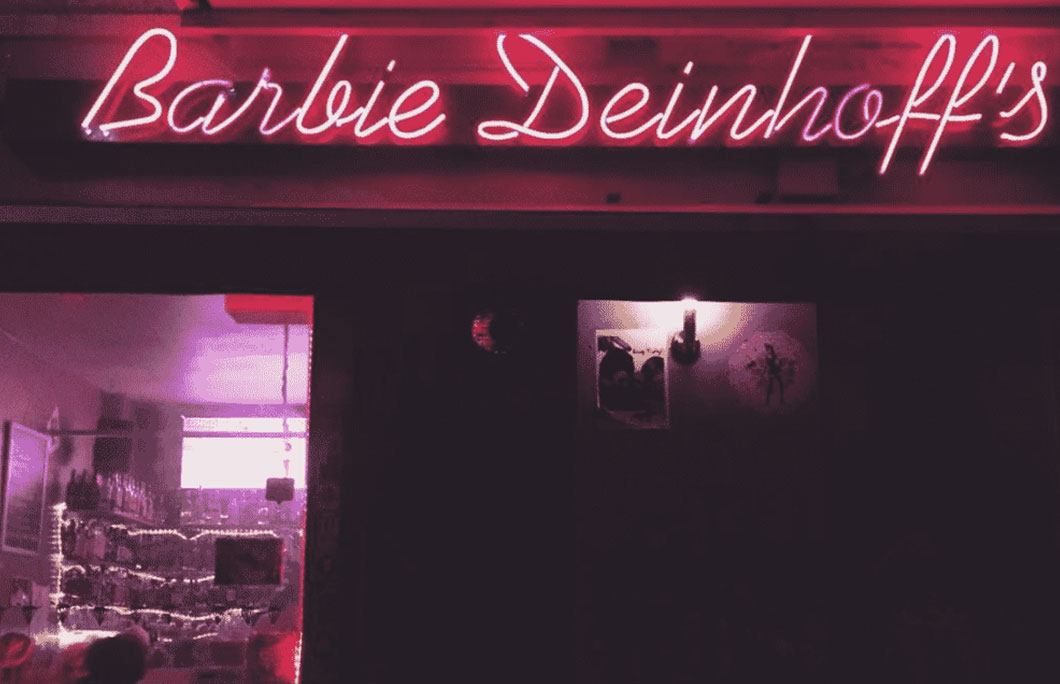 27th. Barbie Deinhoff's – Berlin, Germany
A queer art space that's become a Berlin nightlife classic, this neon-drenched bar is filled with quirky characters, cheap beer and an anything goes attitude – everything you could ever want, basically.
Check out the best dive bars in Europe here
---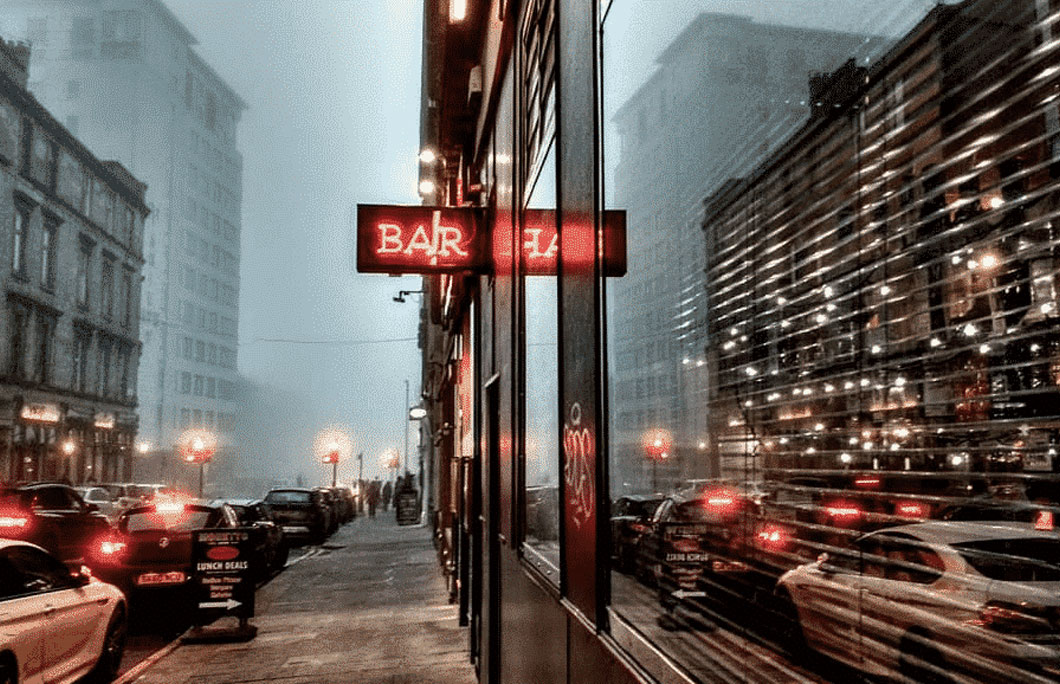 26th. The Variety Bar – Glasgow, Scotland
A classic Glasgow pub with an American retro feel, there's a nice mix of regulars who have been drinking here for years alongside a younger crowd who are just discovering The Variety Bar, as it's under new management. Stop by for some chats and a pint.
Check out the best dive bars in Europe here
---
25th. Santa's Pub – Nashville, Tennessee, USA
A double-wide trailer bar that's filled with smoke and year-round Christmas decorations, it's always festive in here. Famous for its wild karaoke nights (which are on every night) and of course, the main himself – 'Santa'. It's cash only and beers start from just $2.
Check out the best dive bars in the USA here
---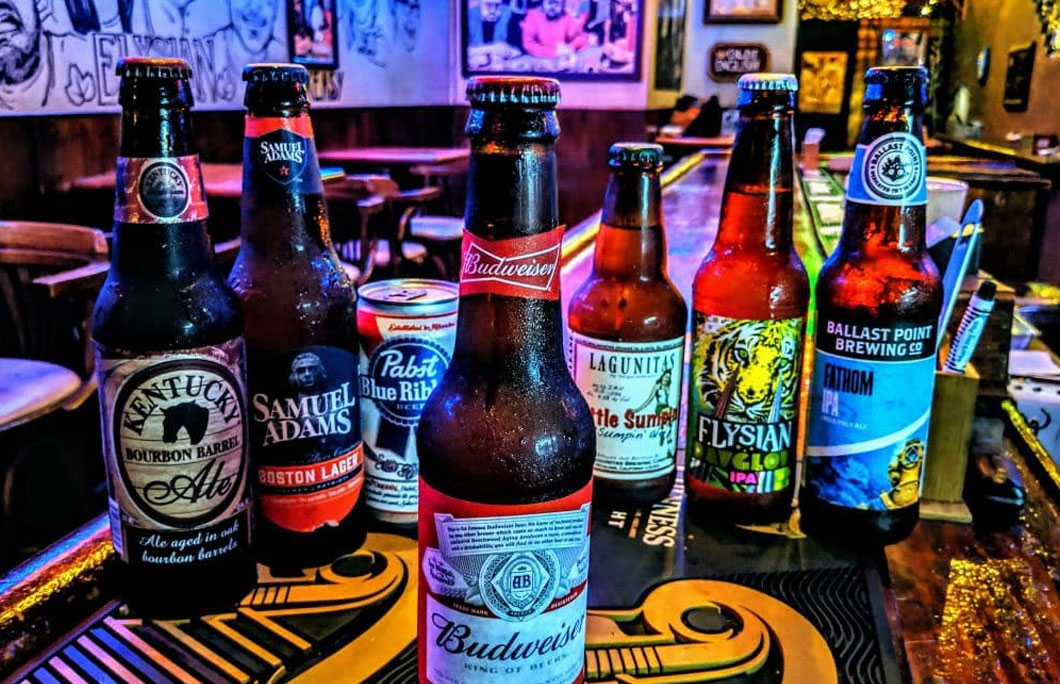 24th. Dive Bar and Grubhut – Taipei, Taiwan
This outdoor/indoor watering hole on Tainan's famous Hai-An Road has between 20-25 kinds of beer to choose from, as well as mixed drinks and cocktails. With barely enough space to squeeze through to the bar, this energetic bar is always jammed with locals who can't get enough of its cool divey-ness.
---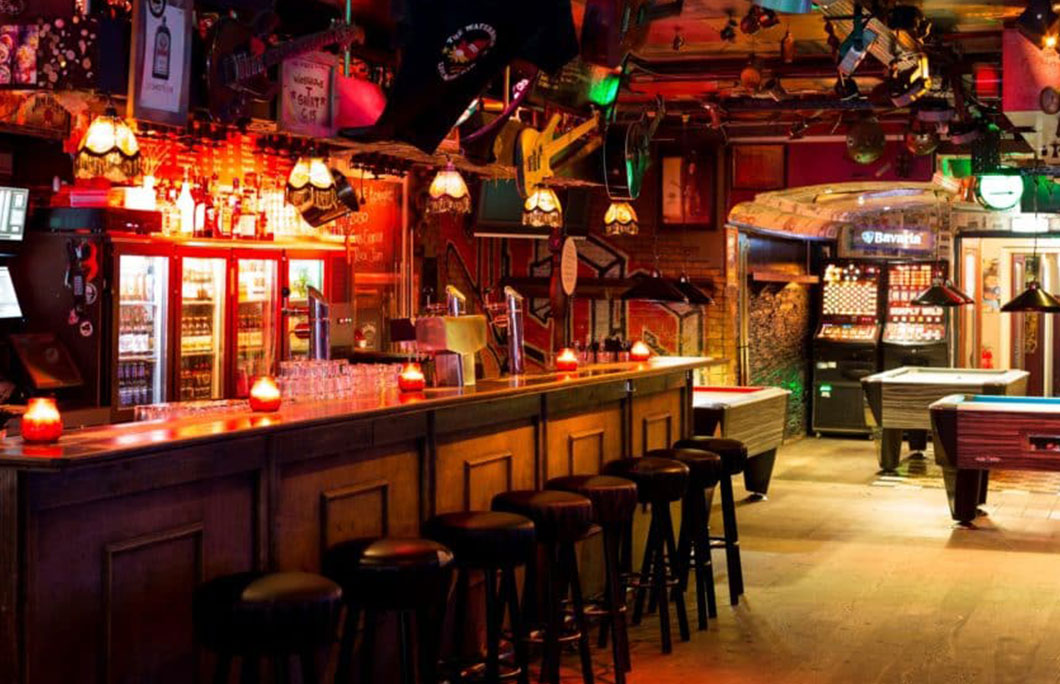 23rd. Last Waterhole – Amsterdam, Netherlands
For more than a quarter of a century, The Waterhole has been one of Amsterdam's favourite bars, located just off the Leidseplein. It's full of characters and is a must-visit to soak up some real atmosphere.
Check out the best dive bars in Europe here
---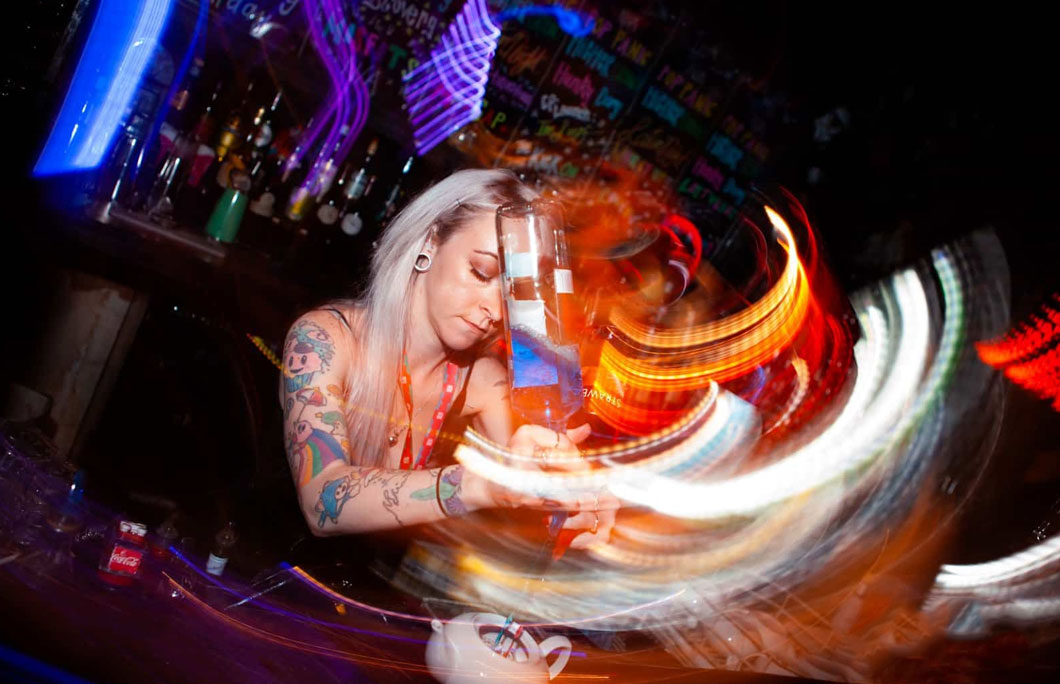 22nd. Cassette 9 – Auckland, New Zealand
Cassette is a laid back eatery by day with local grub and a fun bar by night, with a smash up of entertainment. There's local bands, themed music nights and a pretty legendary Bitchin' Bingo evening. The venue takes its liquor cabinet seriously with an extensive back shelf of spirits and bottled beers from all over the world.
---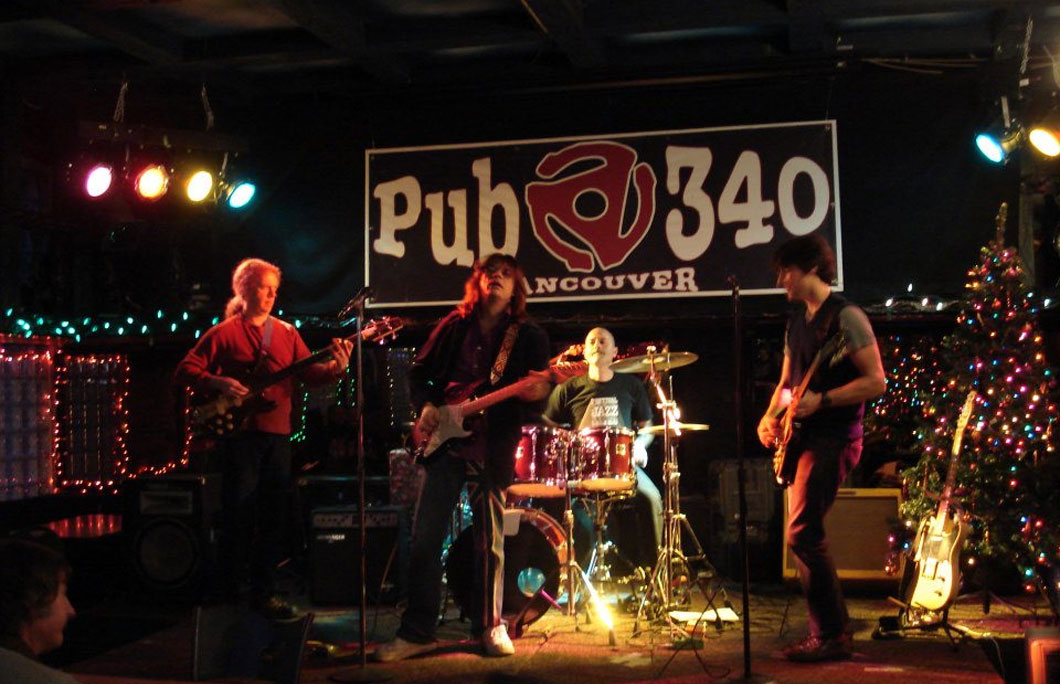 21st. Pub340 – Vancouver, Canada
Pub340 has it all – cheap drinks (pitchers and shot deals!), a lively crowd, music and games.
The great arcade room line-up features a rotating selection of 10 or more pinball games including the very latest like Game of Thrones and Star Trek, and some classic machines like Whirlwind and jack-Bot. Check out their regular events: there's karaoke and open mic nights.
---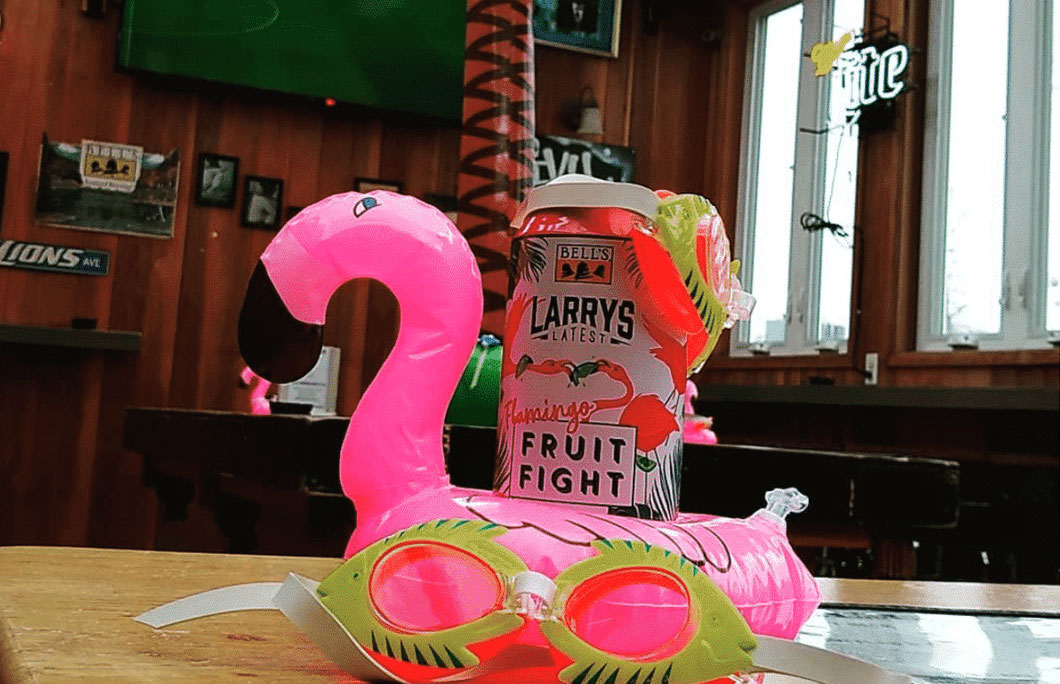 20th. Ivy and Coney – Washington, D.C, USA
A small Shaw dive bar, Ivy and Coney is a hangout for Chicago and Detroit expats who flock to the themed sports bar when the Cubs or Tigers are playing. There's Chicago hotdogs, shell-on peanuts (just flick 'em on the floor) and cheap beer and shots. The sort of sports bar you'll wish you lived beside.
Check out the best dive bars in the USA here
---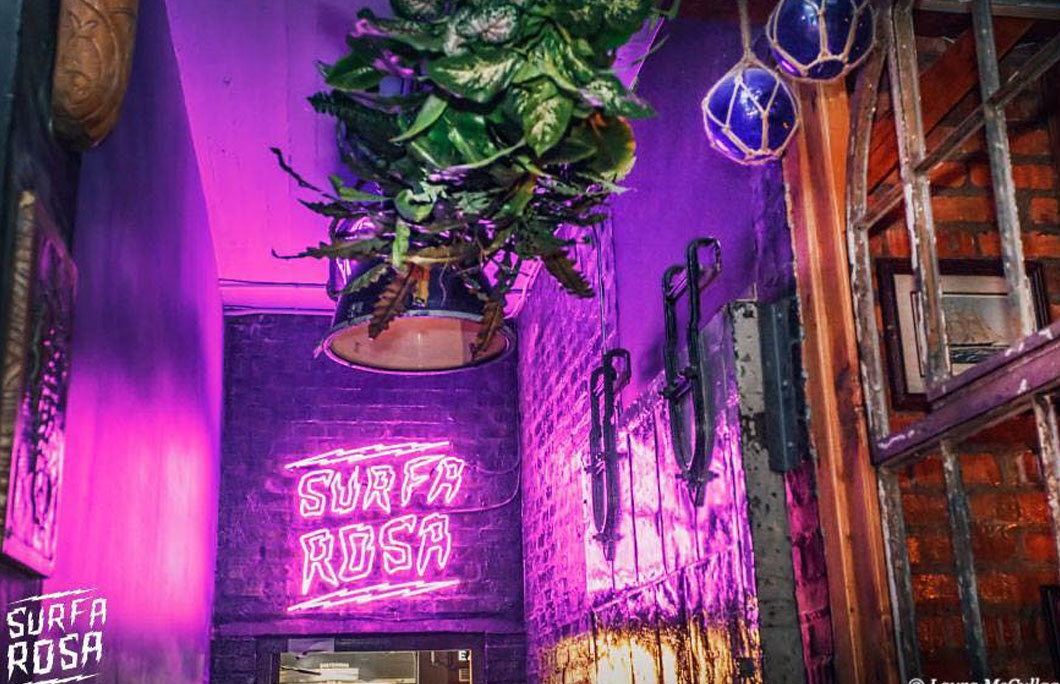 19th. SurfaRosa – Cape Town, South Africa
SurfaRosa is an edgy neighbourhood bar with subliminal punk and surf influences – you won't find anything like this in South Africa. There's hot Hawaiian-themed nights, ice cold beer on tap and pizza. The dream. The music – and the crowds – are loud, just the way we like 'em.
---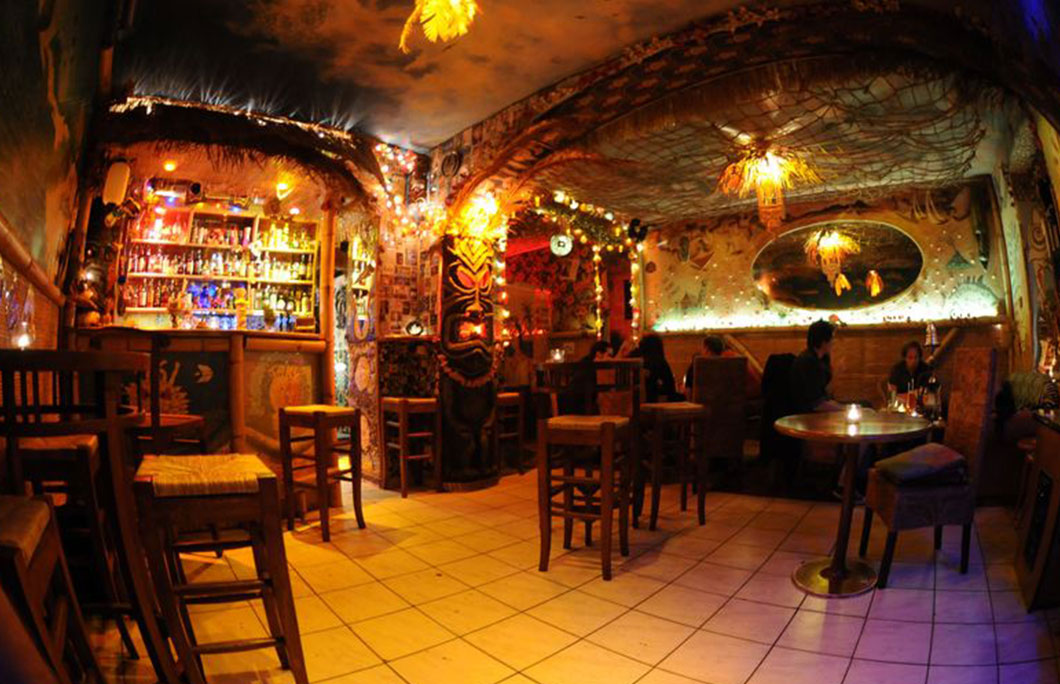 18th. Tiki Taky Bar – Prague, Czech Republic
A proper Tiki-style dive bar that has a Hawaiian / Polynesian theme, where the drinks are great value and the atmosphere always lively. They specialise in coffee and cocktail focused drinks which taste just as good as they look.
Check out the best dive bars in Europe here
---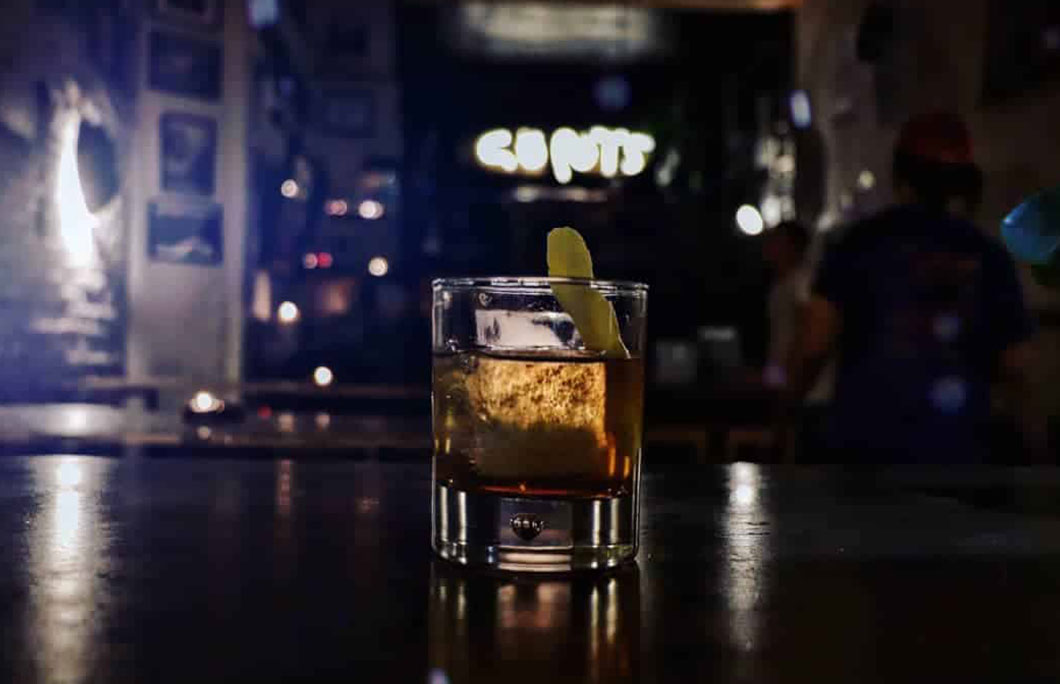 17th. Two Schmucks – Barcelona, Spain
Creative, casual and everything that a modern-day dive bar should be. They recently closed down their beloved bar in the city, but will be going on tour to pop up at various bars across the world while they get a new property in Barcelona sorted. One to watch.
Check out the best dive bars in Europe here
---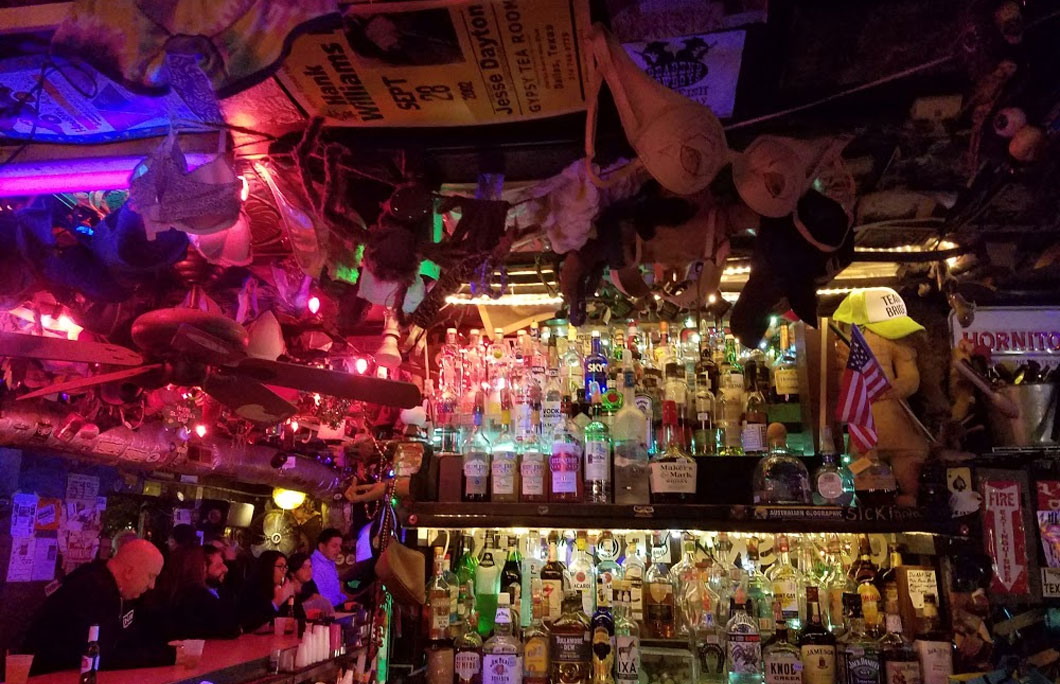 16th. Lola's Depot – Houston, Texas, USA
A dive bar to beat all dive bars, make your way to this dark building just off Montrose to kick back with cheap drinks and decent tunes. The vibe here hasn't changed in years, and that's what makes Lola's Depot so special. A Houston icon.
---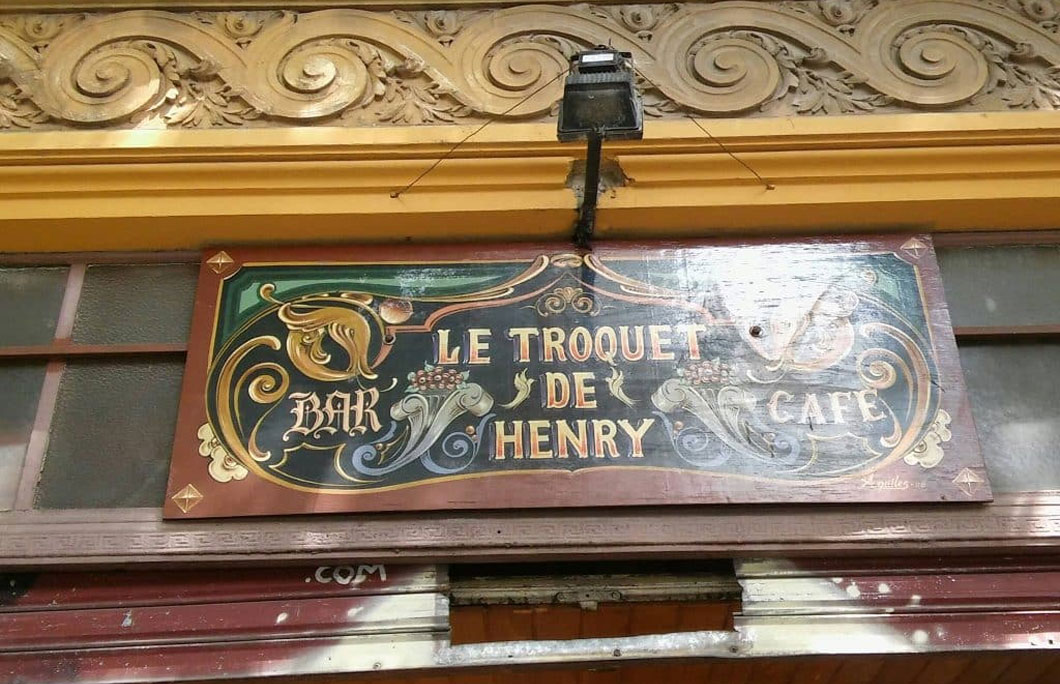 15th. Le Troquet de Henry – Buenos Aires, Argentina
This French-owned bar has drinks aplenty, old jukeboxes, arcade games and weekly movie nights. Plus, of course, a lively crowd and a run down but charming interior. This is a great place to chill out with locals and drink seriously reasonably priced drinks served by staff who are always super friendly and will make you feel welcome.
---
14th. The Dolphin – London, England
A legendary late-night hangout, The Dolphin is Hackney's go-to spot for after hours boozing and summer drinks in the beer garden. The inside is old fashioned and dark, but there's karaoke and a fun-loving crowd, so it's 100% worthwhile.
Check out the best dive bars in Europe here
---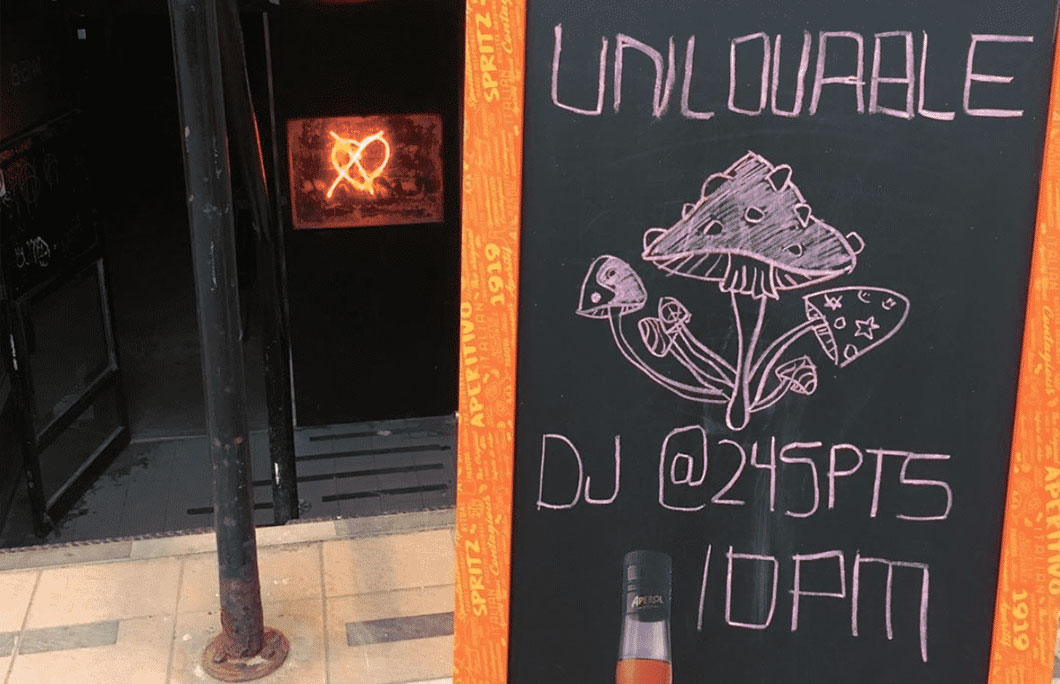 13th. Unlovable – Toronto, Canada
Don't be fooled by the name – this hip dive bar in Little Portugal is one of the most lovable and best dive bars in the world. There's pinball machines, retro decor, jukebox machines and banging music. It has that perfect, local feel and casual vibe yet the party never seems to stop.
---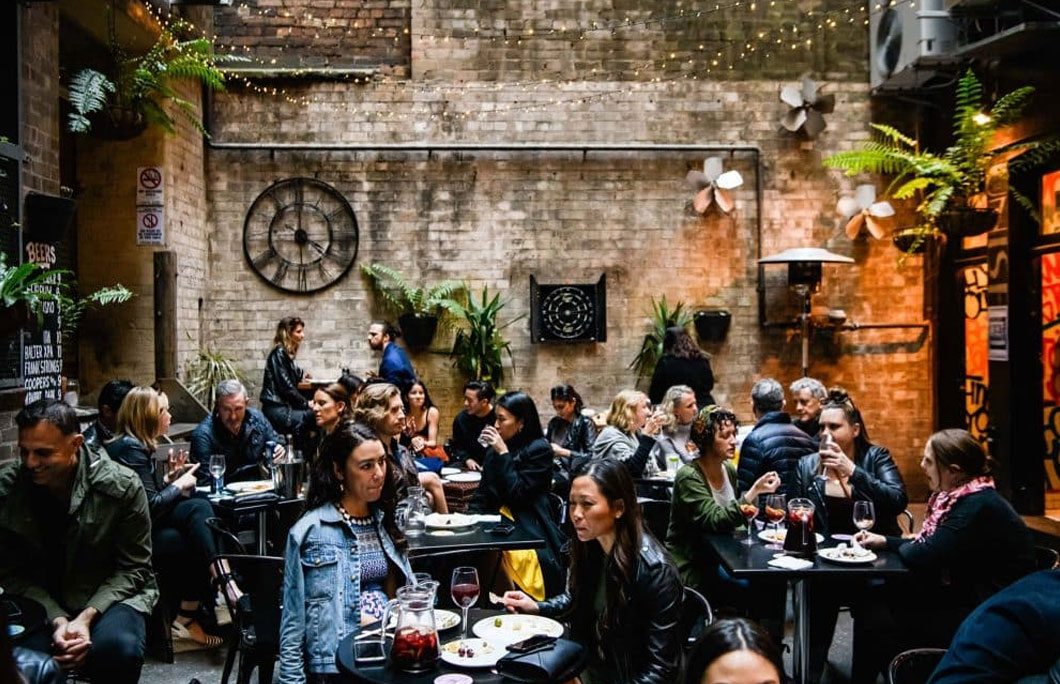 12th. Since I Left You – Sydney, Australia
SILY, as it's otherwise known, is a local bar, hidden between three heritage listed storehouses in the CBD. While it has a trendy dive-y feel with its local atmosphere and street art, the pretty courtyard takes it up a notch. There's also droolworth toasties and weekly Trivia Nights.
P.S. Yes, it's named after a song by The Avalanches, so no need to ask the bartender for the hundredth time.
---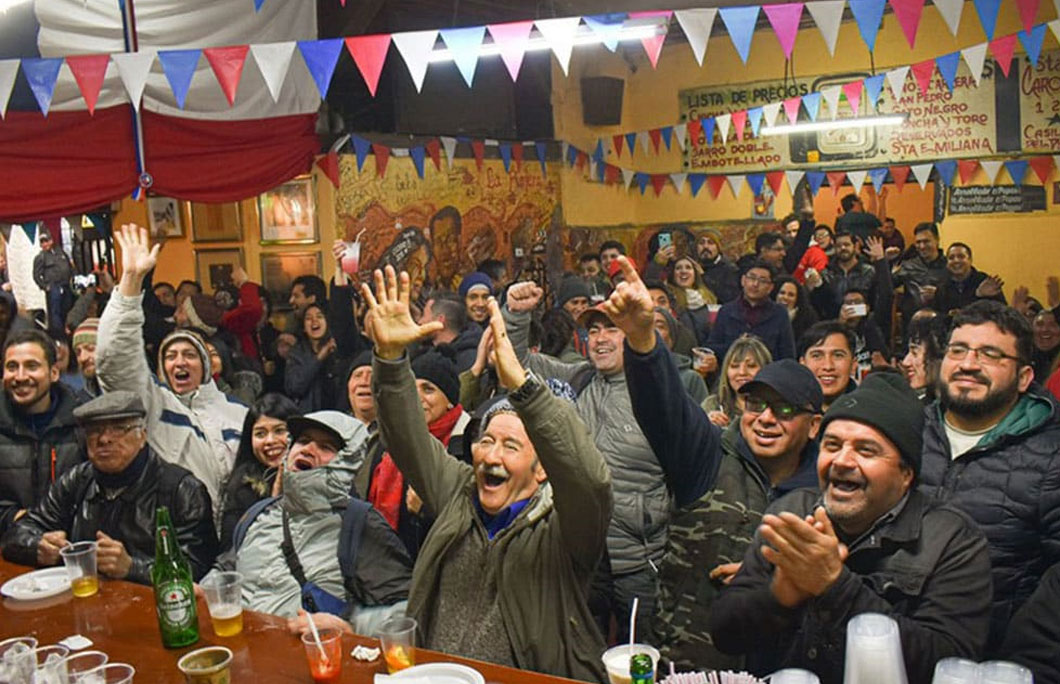 11th. La Piojera – Santiago, Chile
Chile's oldest dive bar, and one of the absolute best dive bars in the world, La Piojera is a true icon. It's famous for a rich history (it's been open since 1896) and refreshing terremoto drinks, made with white pineapple wine and pineapple ice cream.
The local crowds are pretty boisterous but you'll soon fit right in, especially if you join in watching the football.
---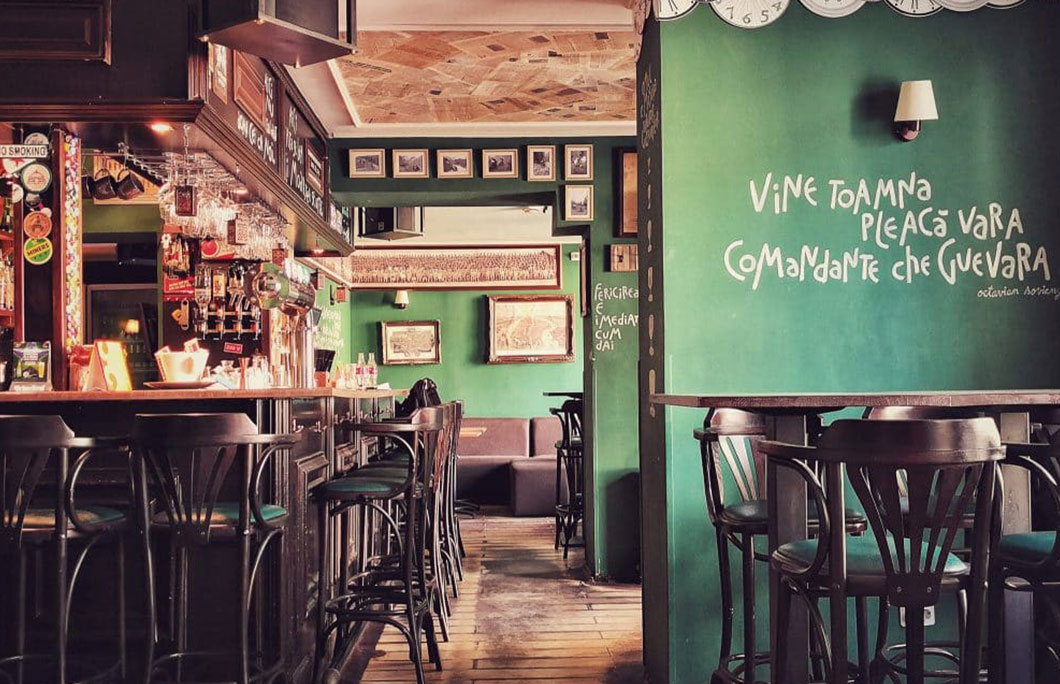 10th. QP Pub – Bucharest, Romania
A small bar that does an incredibly mighty Long Island Ice Tea, QP stays open until the last customer drags themselves out – the sign of a true dive bar. Stick around long enough to join in the dancing and you'll be a return customer.
Check out the best dive bars in Europe here
---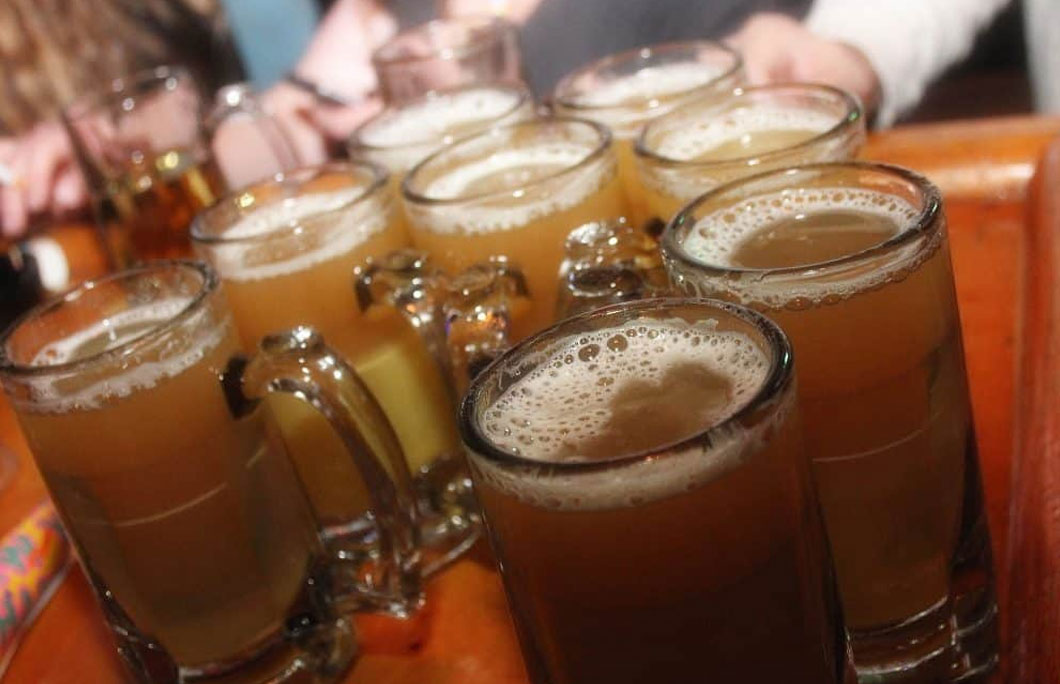 9th. Edna's Bar & Grill – Oklahoma City, Oklahoma
The birthplace of Oklahoma's legendary Lunchbox cocktail (equal parts Coors Light and orange juice mixed with a shot of amaretto), Edna's is old school in all the very best ways. You can get beer on tap for less than two dollars, crispy fried pickles and staple a dollar to the wall along with all the other regulars.
Check out the best dive bars in the USA here
---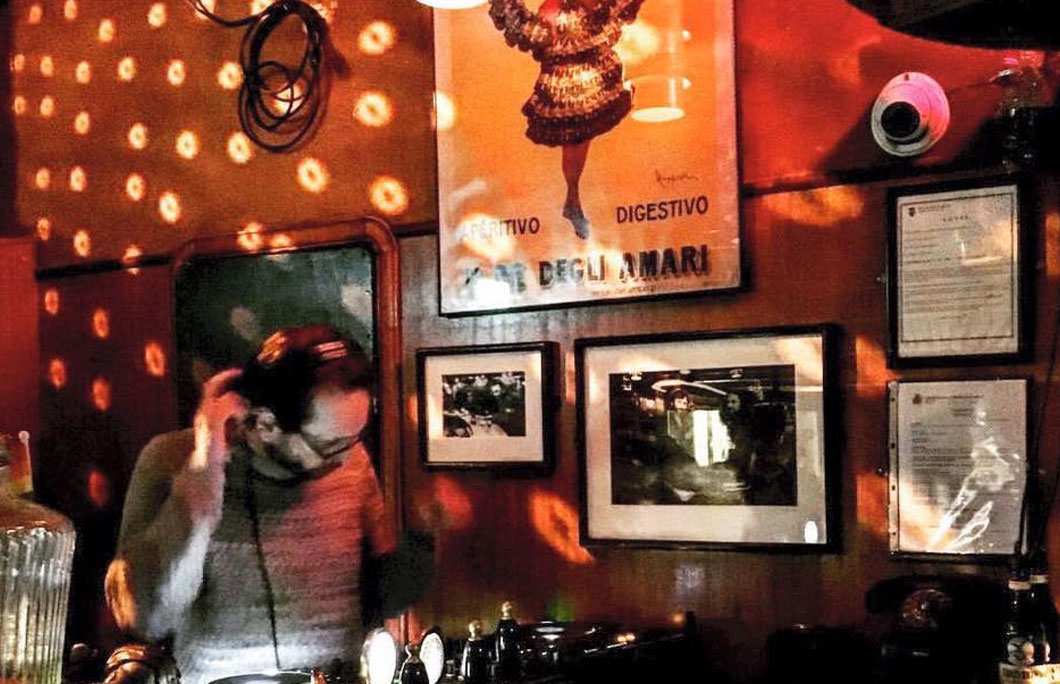 8th. Prikið – Reykjavik, Iceland
This is everything that sums up dive bars to perfection. The place is always open late, they make really good cocktails, there's loud music and the staff are super welcoming. If you can bear to return to the scene of the (very fun) crime the next morning, their 'hangover breakfast' can cure the sorest of heads.
Check out the best dive bars in Europe here
---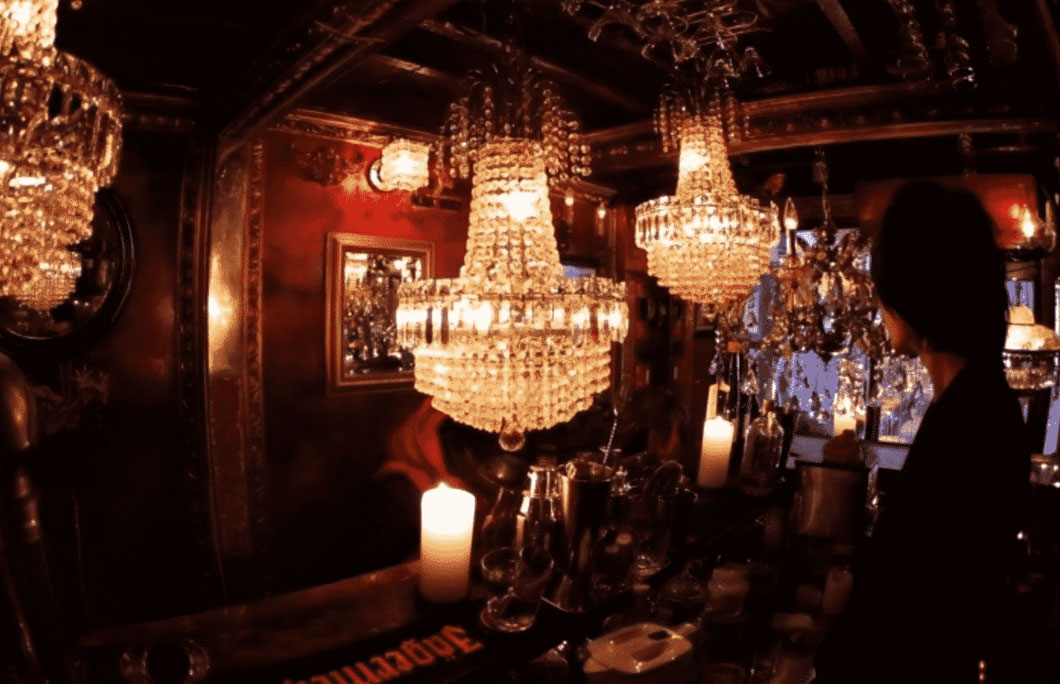 7th. Albatross – Tokyo, Japan
Albatross has three locations in Tokyo but definitely come to the Golden Gai location. It has earned a reputation for the one of the hippest bars in Tokyo. Their multiple signature chandeliers warms up and brightly lights up their bars as patrons drink and chat the night away.
Heads up, if you're a foreigner, expect to pay a small cover charge. The interesting vibe and dive bar feel will make up for it though.
---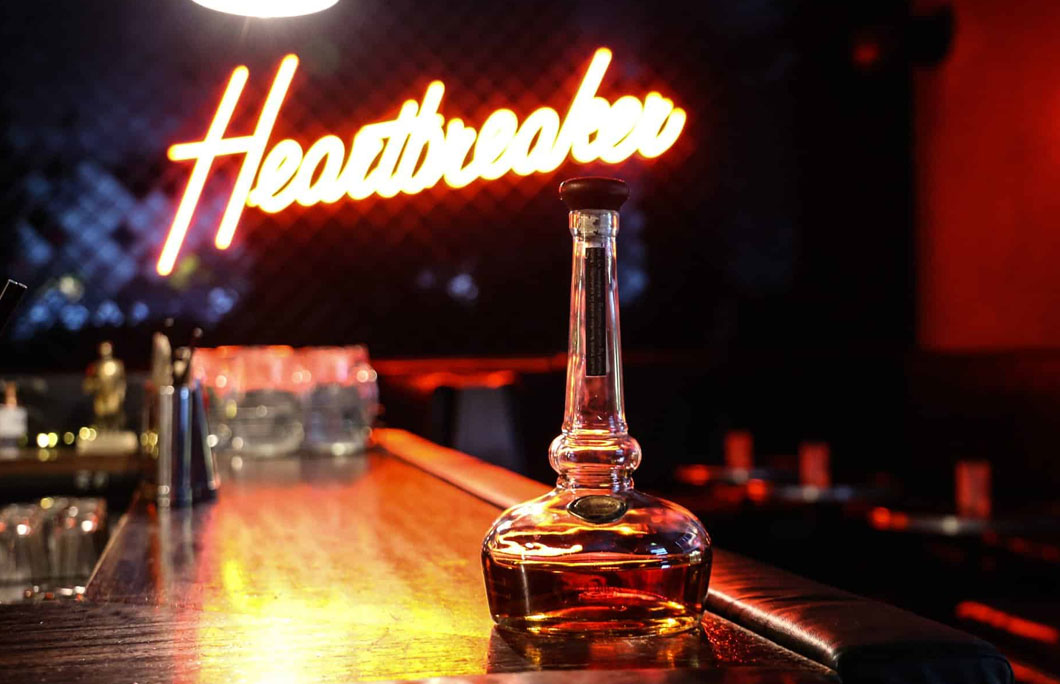 6th. Heartbreaker – Melbourne, Australia
You'll instantly fall in love with this neon-mad, slick dive bar with boujie cocktails, a pool table and classic jukebox. Single-serve classic cocktails, such as the Martini, Negroni, Manhattan & Old Fashioned come served in bottles and are simply perfect. Feast on a NY-style pizza slice that soaks up all that booze.
---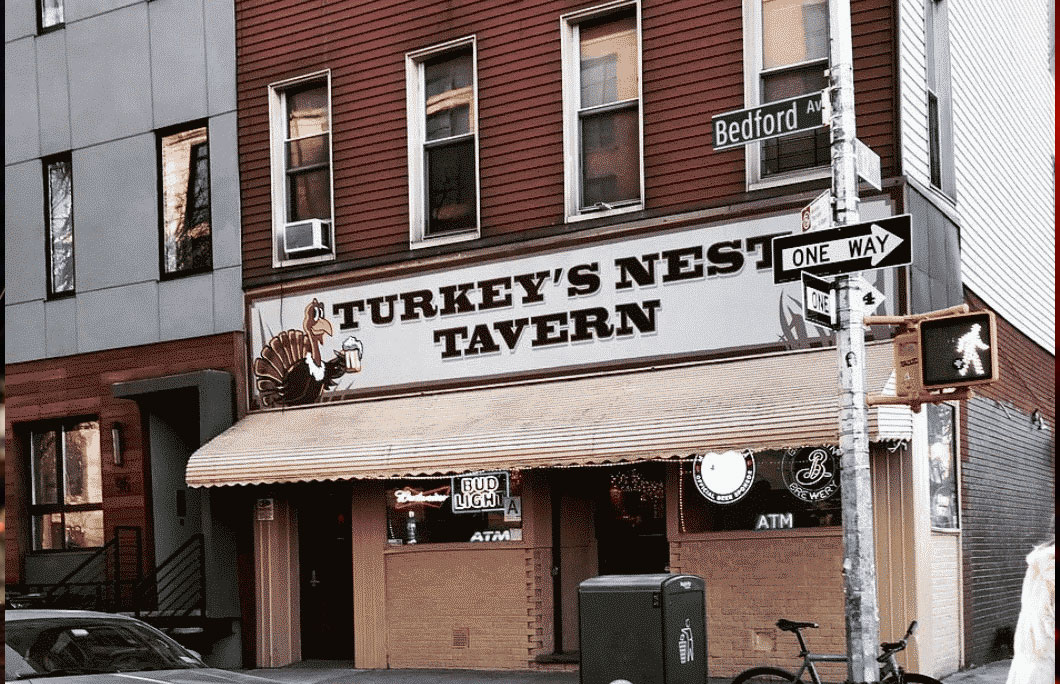 5th. Turkey's Nest – Brooklyn, New York, USA
This cosy corner bar is as close to old Williamsburg as you'll find in this now-hipsterville, with a grimy interior, sticky bar and neon lights. But that's why we love it. There's a comforting mix of locals and newbies who come for jukebox tunes and the cheap drinks served in huge styrofoam cups. Where else can you get a frozen margarita to takeaway?
Check out the best dive bars in the USA here
---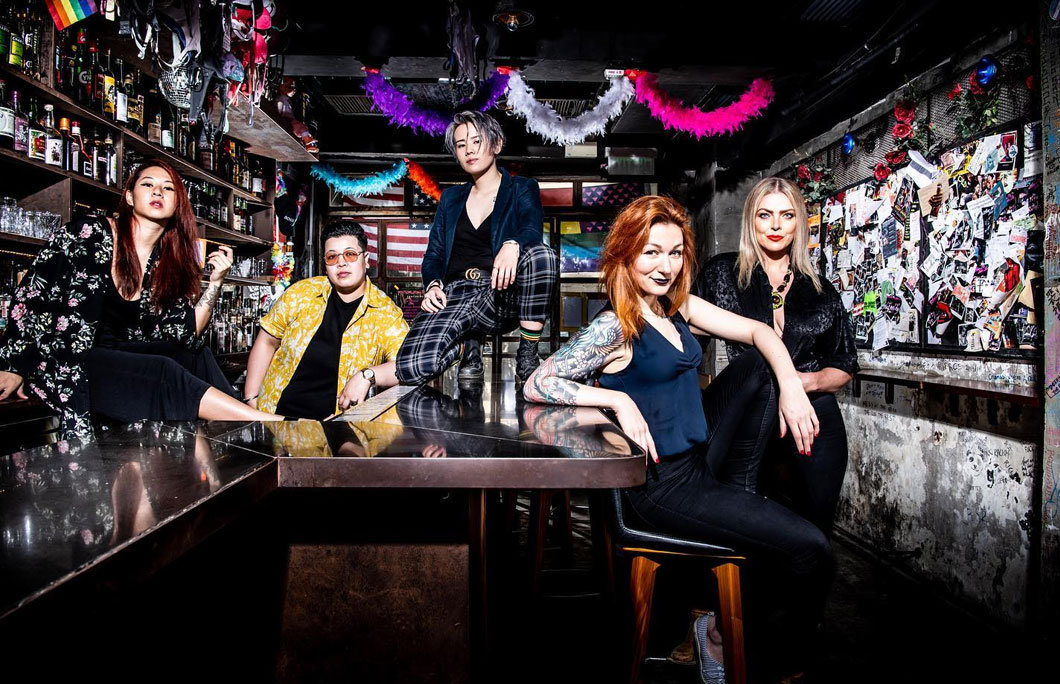 4th. The Pontiac – Hong Kong
The Pontiac is a rock 'n' roll cocktail bar with kick ass bar staff who will keep you topped up with signature drinks and rowdy music. It's a dive bar with real soul and is a staple of HK's bar scene. Keep an eye out for their special drinks takeover nights, where tattoo artists and cocktail specials combine. Sounds dodgy, but the best tattoo choices always are.
---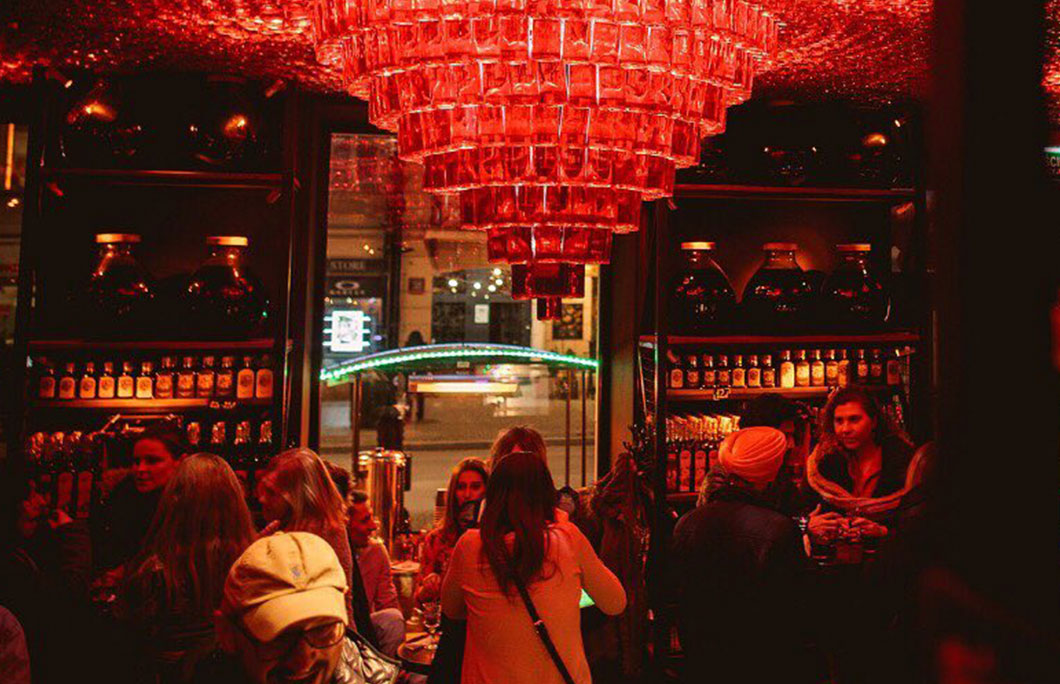 3rd. Pijana Wiśnia – Warsaw, Poland
One of the most unusual and exciting bars you'll ever set foot inside. From their gaudy interiors to the kirsch they serve, both mulled and regular. The sort of place you'll have an epic night out in every single time.
Check out the best dive bars in Europe here
---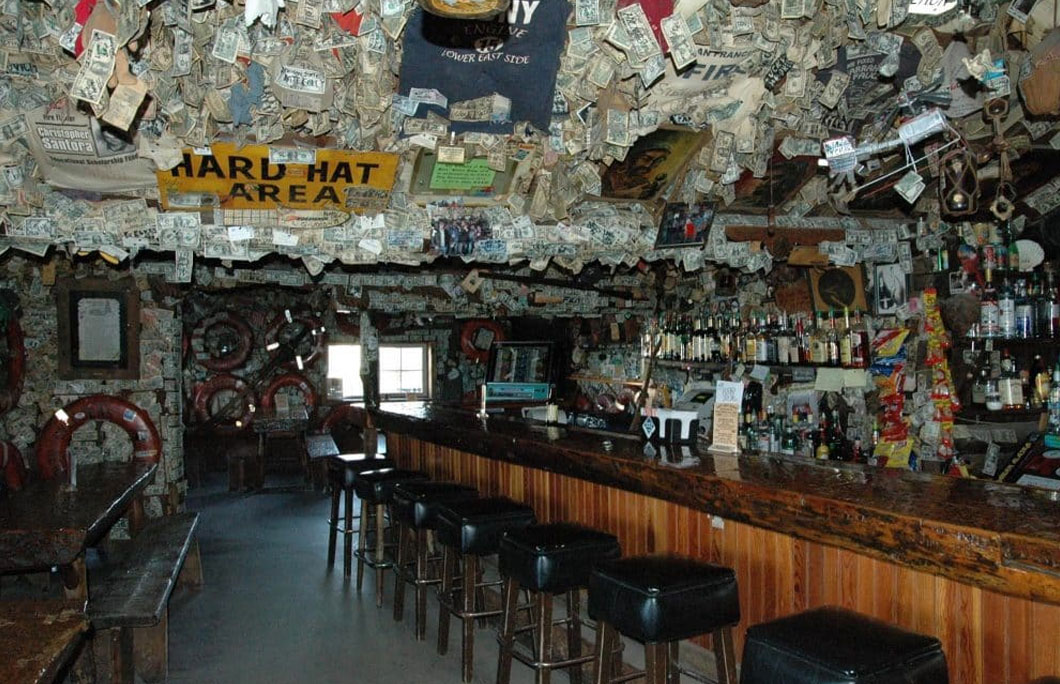 2nd. The Salty Dawg Saloon – Homer, Alaska, USA
The Salty Dawg Saloon was originally one of the first cabins built in Homer in 1897, and has served as a post office, a railroad station, a grocery store, a family home and a coal mining office before becoming this quirky bar. The walls and ceiling are lined with notes from thousands of customers over the years and the drinks are strong.
Check out the best dive bars in the USA here
---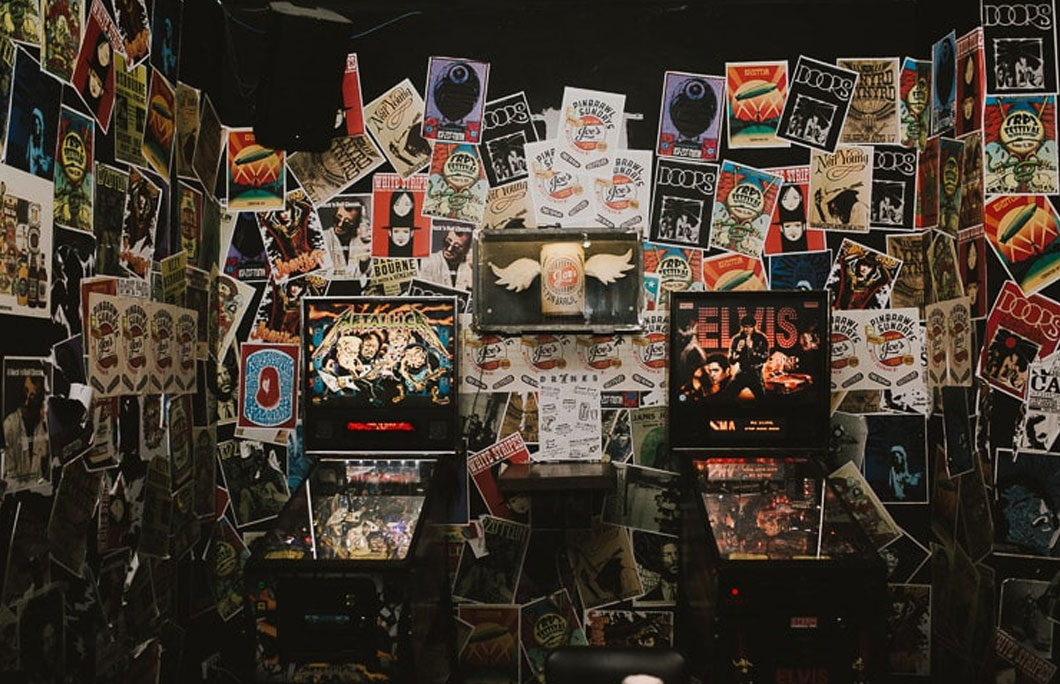 1st. Joe's Juice Joint – Perth, Australia
Make your way down a graffiti-covered laneway to this underground dive bar. This spot gives you everything you want from an underground dive bar – fried chicken, free peanuts, pinball and a great selection of beers and bourbon.
A local treasure, you won't go too wrong with a night out here. Plus, the classic rock playlist will keep you there into the early hours of the morning.
---