The Most Scenic Drives in New Hampshire
The mixture of small little quaint towns and large expanses of open space make New Hampshire road trips a joy to experience. With the Appalachian Trail running through the state and some impressive peaks the scenery is ideal for a drive with friends or family.
With Mount Washington and some great national parks and forests there are lots of great places to stop along the way. Add in great food and history on the routes and you have all the makings of a great day out or a longer vacation on one of the more extensive New Hampshire road trips.
Prepare yourself for some great driving and fun times with friends or family.
The Best New Hampshire Road Trips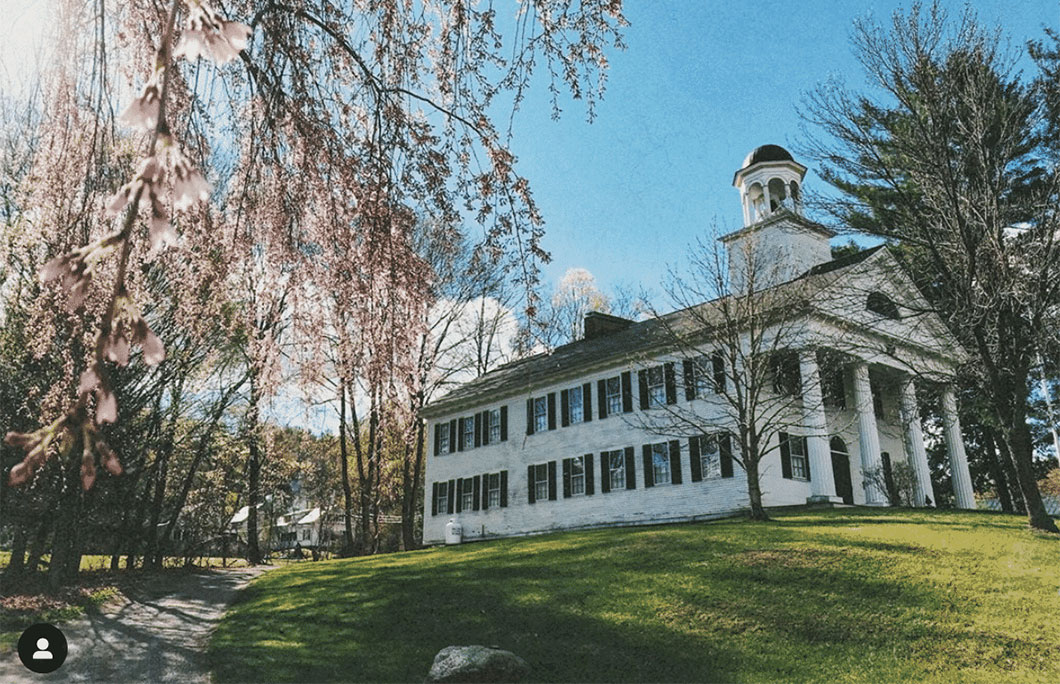 Connecticut River Scenic Byway
This Byway follows the Connecticut River along the western border of New Hampshire, taking you though picturesque Walpole, hilly landscapes, and cute towns such as Hanover, a beautiful college town, and Lyme and Orford home of the Seven Swans, said to be the finest group of Federal-style houses in the United States.
Distance: 133 miles
Route highlights: Connecticut River, Walpole, Saint-Gaudens National Historic Site
When to do it: Year-round
---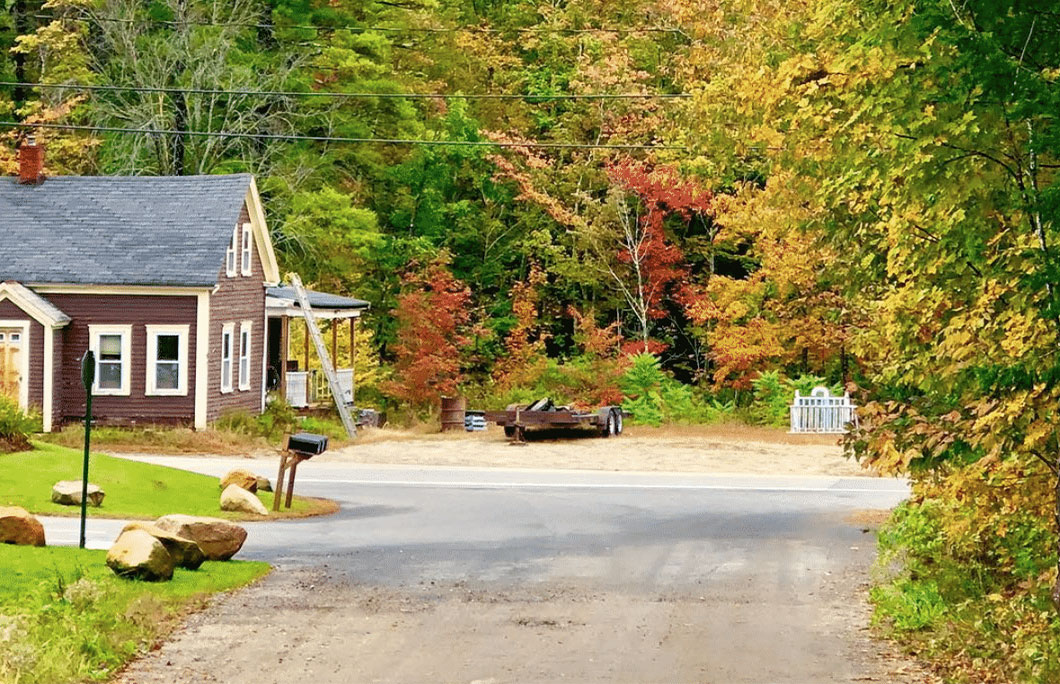 New Hampshire 153
This winding rural road showcases quintessential New England scenery, with lots of fall foliage, pretty lakes, farmlands and historic towns. The drive starts in the town of Sanbornville, west of Lake Winnipesaukee, and heads north to Conway, gateway to the White Mountains. From Conway, you can choose to head west on another great road, Kancamagus Highway.
Distance: 36 miles
Route highlights: Sanbornville, Conway, The New Hampshire Farm Museum, Kancamagus Highway.
When to do it: Spring-Fall
---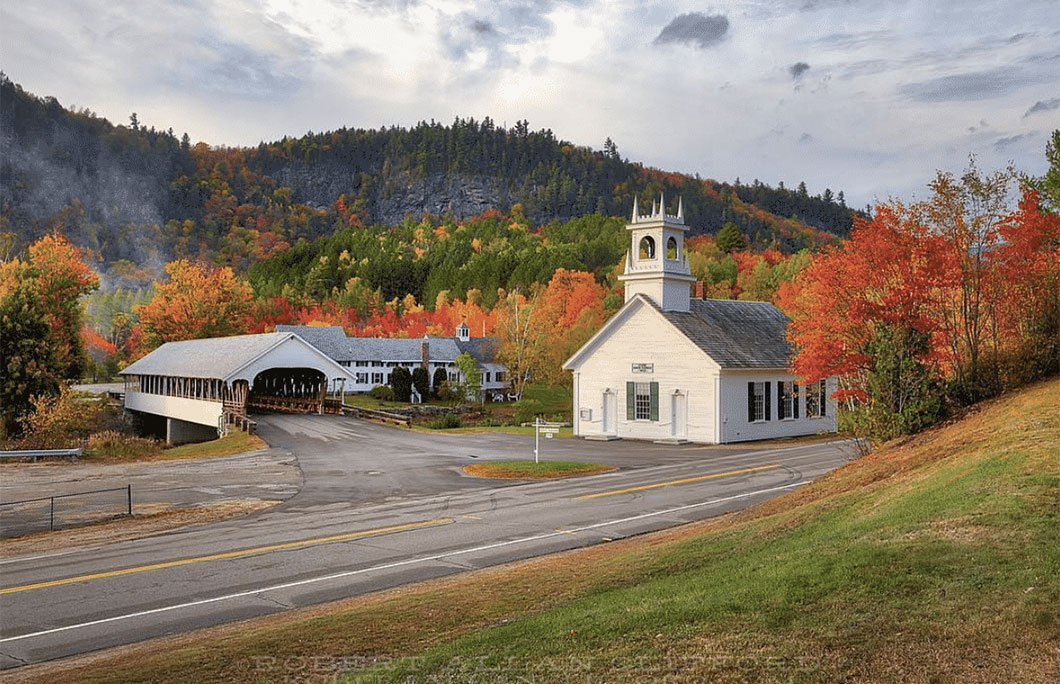 Great North Woods Drive
For plenty of opportunities to see wildlife including moose, black bear and deer this section of New Hampshire road is a must-see for nature lovers. The route travels near the White Mountain National Forest, so you can expect beautiful scenery. Highlights include Stark, famous for its picture-perfect covered bridge.
Distance: 112 miles
Route highlights: Historic Mill (Berlin), Colebrook, Covered bridge in Stark.
When to do it: Year-round
---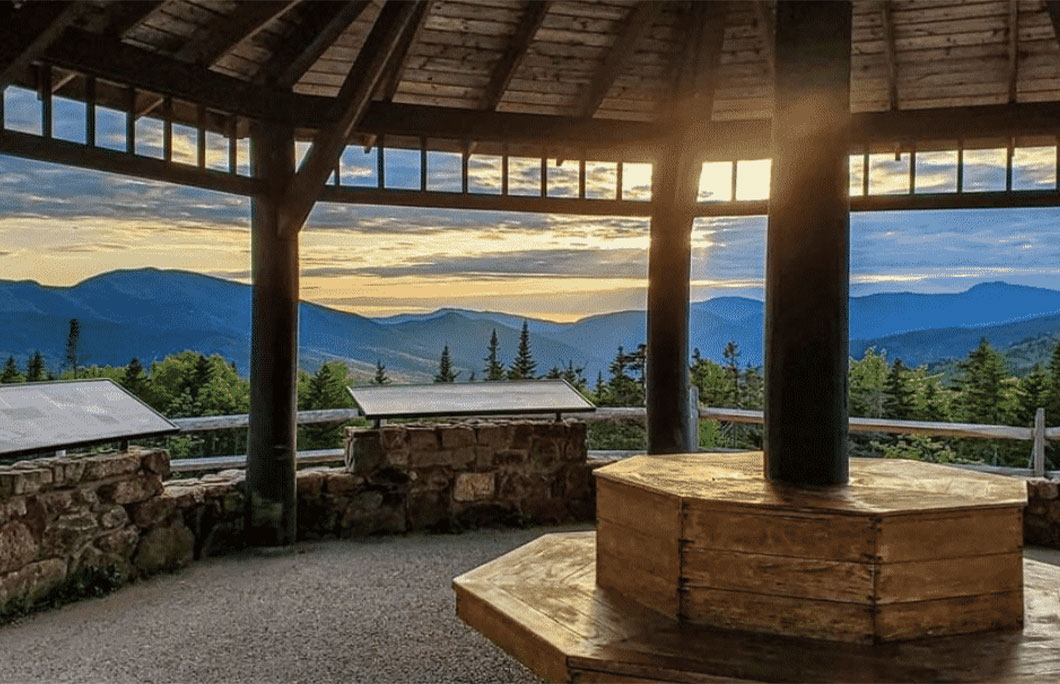 Three Rivers Scenic Drive
This picturesque trip follows the twisting turns of three rivers – the Ellis, Peabody, and Androscoggin Rivers. You'll start the road trip in Jackson, with some great stopping points along the to Errol, including the viewing platform for the 64-foot Glen Ellis Falls. We suggest you take your time and get out of the car to explore en route!
Distance: 70 miles
Route highlights: White Mountains, Wentworth, Mount Washington
When to do it: Year-round
---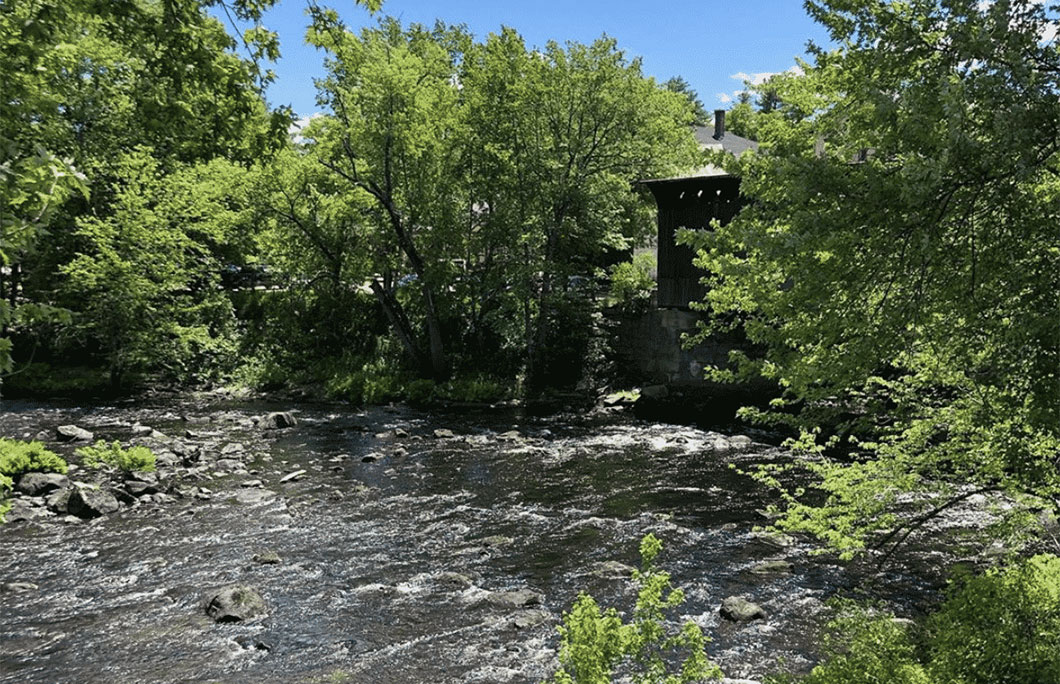 Currier & Ives Scenic Byway
This drive will pass through many sites of historic, scenic, natural, cultural and recreational significance. Bookending the route are two nationally-important historic sites- Daniel Webster's birthplace and the Franklin Pierce Homestead. You can also hike in Rollins State Park or stop by orchards and farm stands to pick your own apples for a fresh-baked pie.
Distance: 22 miles
Route highlights: Salisbury, Contoocook Village, Hopkinton, Warner, Webster.
When to do it: Year-round
---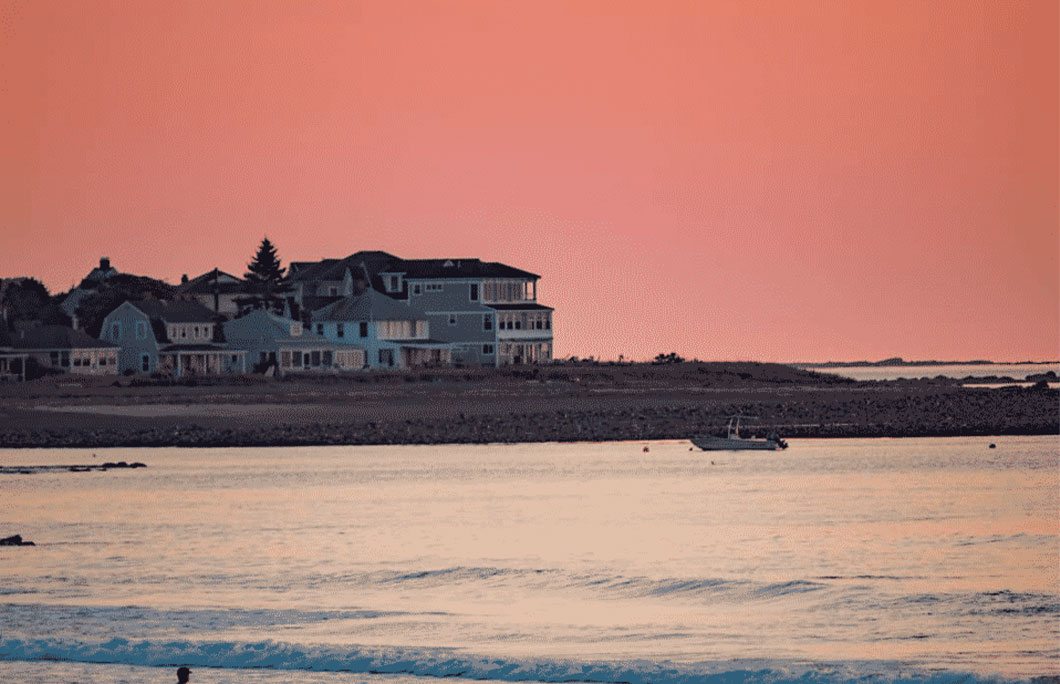 The New Hampshire Beaches Road Trip
New Hampshire's coastline is short but there is plenty to see and do! On this 18-mile route, you follow the ocean from Seabrook Beach to Portsmouth, past the miles of sand of Hampton Beach to Fort Constitution, raided by Colonials back in 1774. The state's smallest town, picturesque New Castle, dates back to the 19th century and is a must-visit.
Distance: 18 miles
Route highlights: Hampton Beach, Jenness State Beach, Seacoast Science Center.
When to do it: Spring-Summer
---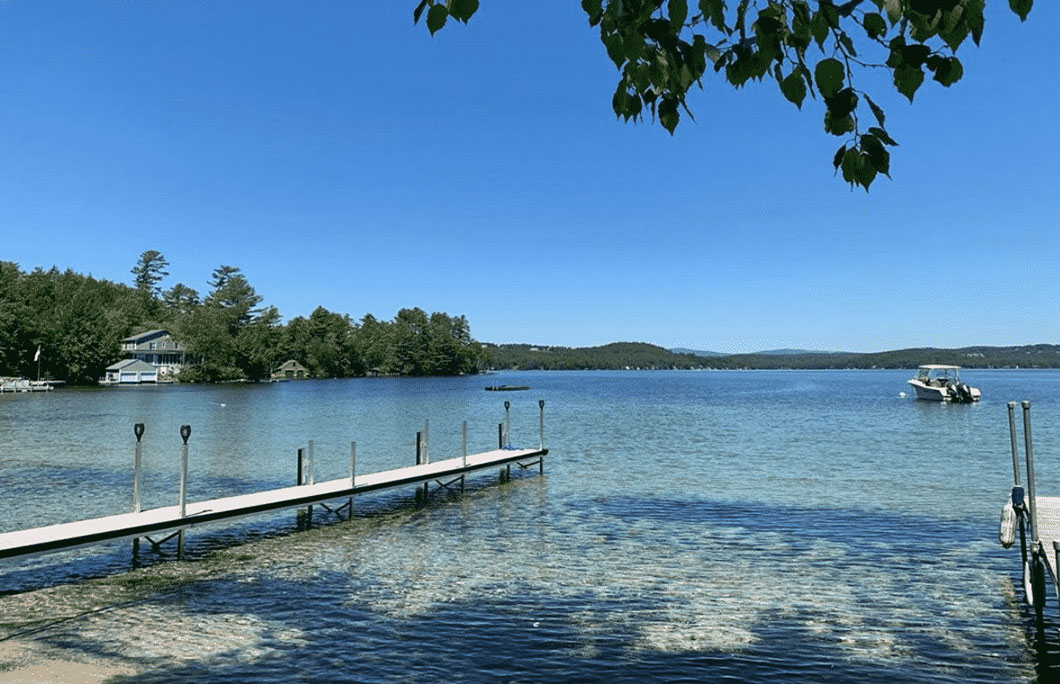 Sunapee Loop
This 25 mile route borders the beautiful Lake Sunapee and is a slower paced and beautiful alternative to Interstate 89. Year-round recreational opportunities include boating, biking, swimming, snowmobiling, downhill and cross-country skiing, ice-boating and maple-sugaring.
Distance: 25 miles
Route highlights: Lake Sunapee, Mount Sunapee State Park.
When to do it: Year-end