The 50 Best Sandwiches In America
The USA might be the birthplace of the hamburger, but it's also home to some of the tastiest and most creative sandwiches you'll ever taste. Some of the best sandwiches in America range from classic deli-style meat fillings to Latin America inspired rolls.
You already know about New York's famous Katz's Deli or Slyman's in Cleveland, but what about the new sandwich legends? These are the places rising up in all their doughy glory. We searched the country's delis, restaurants and food trucks to bring you the best of the best.
Forget about a boring sandwich eaten in a rush for lunch – these are the sambos you'll be dreaming about all day long….
Here Are The 50 Best Sandwiches In America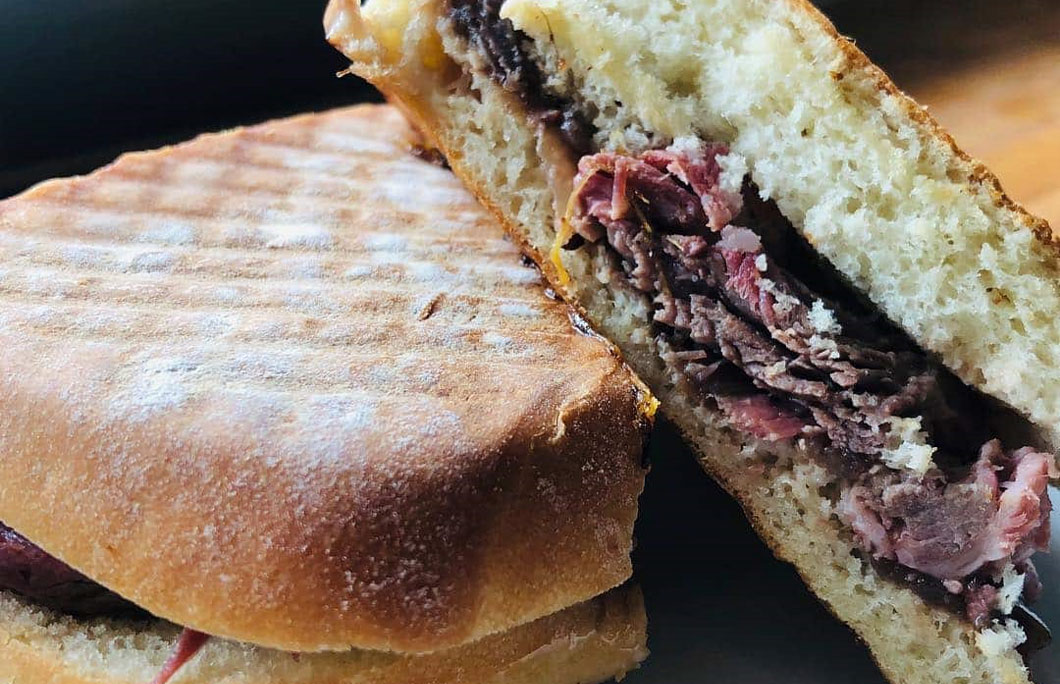 1. Brick & Tin – Birmingham, Alabama
Brick & Tin is a charming Birmingham eatery that serves up droolworthy sandwiches made from organic and local ingredients. Their sandwich menu is full of great creations, but you can't go wrong with the braised beef brisket, caramelized onions & white bbq on pain de mie flatbread.
Check out the most Instagrammable spots in Alabama
---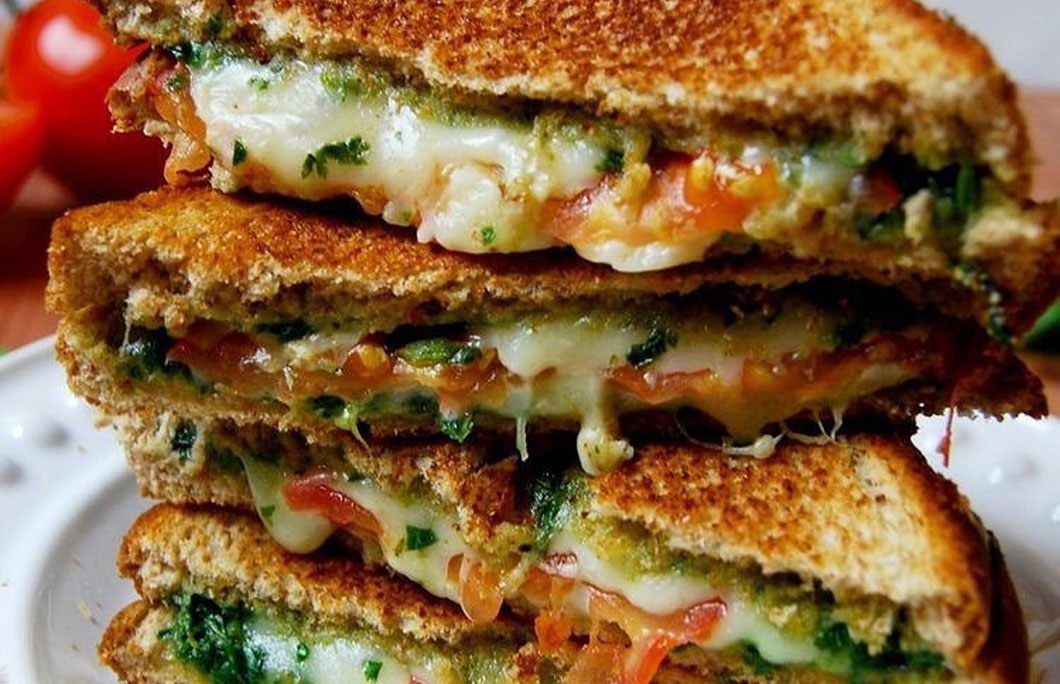 2. Bread and Brew – Anchorage, Alaska
One of the best sandwiches in America is found at this neighborhood joint in Midtown Anchorage. Bread and Brew are masters when it comes to all things grilled cheese. Choose from the OG with cheddar cheese or a crispy bacon, smoked gouda and apples beauty.
Check out the most Instagrammable spots in Alaska
---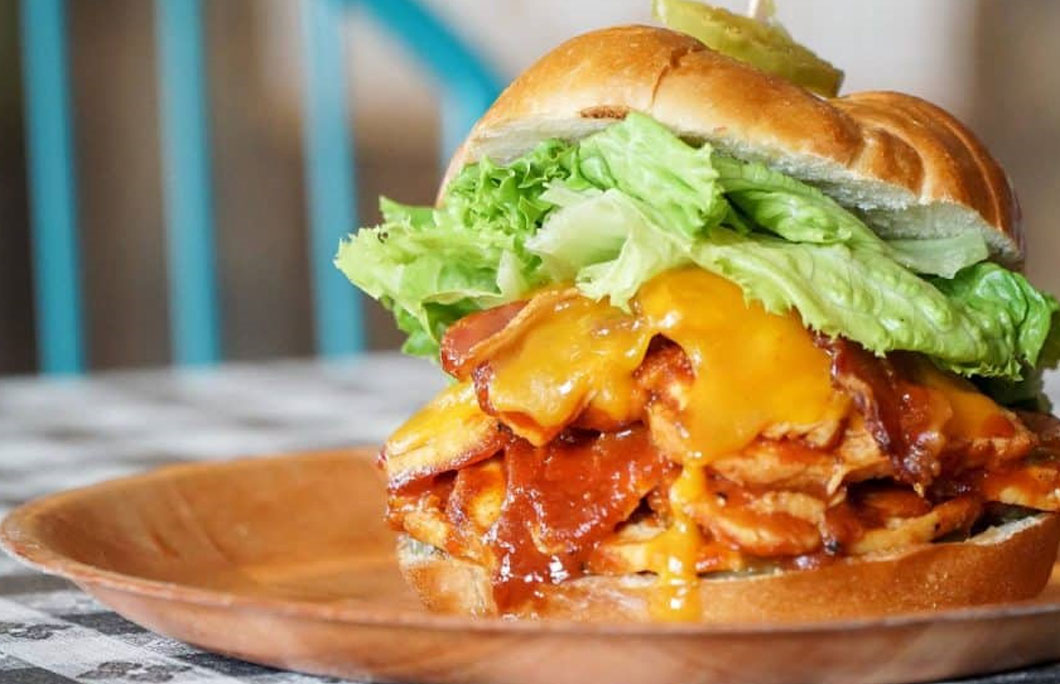 3. Not Your Typical Deli – Gilbert, Arizona
Bring an appetite for these hefty sandwiches at this delicatessen. Whether you go for a spaghetti sandwich or a classic roast beef, these won't disappoint. Oh, and not only do they serve incredible food, they also have an integrated work environment for those with developmental disabilities.
Check out the most Instagrammable spots in Arizona
---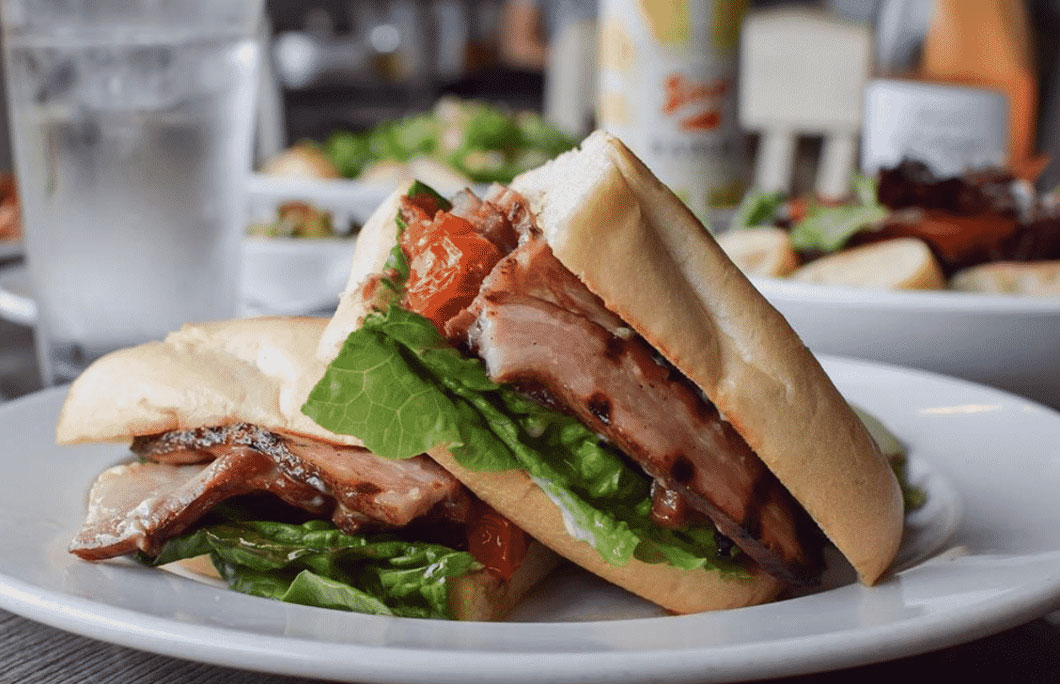 4. The Pantry Restaurant – Little Rock, Arkansas
The Pantry Eateries makes delicious Czech and German classics. Their sandwiches are stuffed with house-made sausages on a Boulevard Bread Company Hoagie and topped with sauerkraut or vegetable lasco with spicy mustard to finish it off.
Check out the most Instagrammable spots in Arkansas
---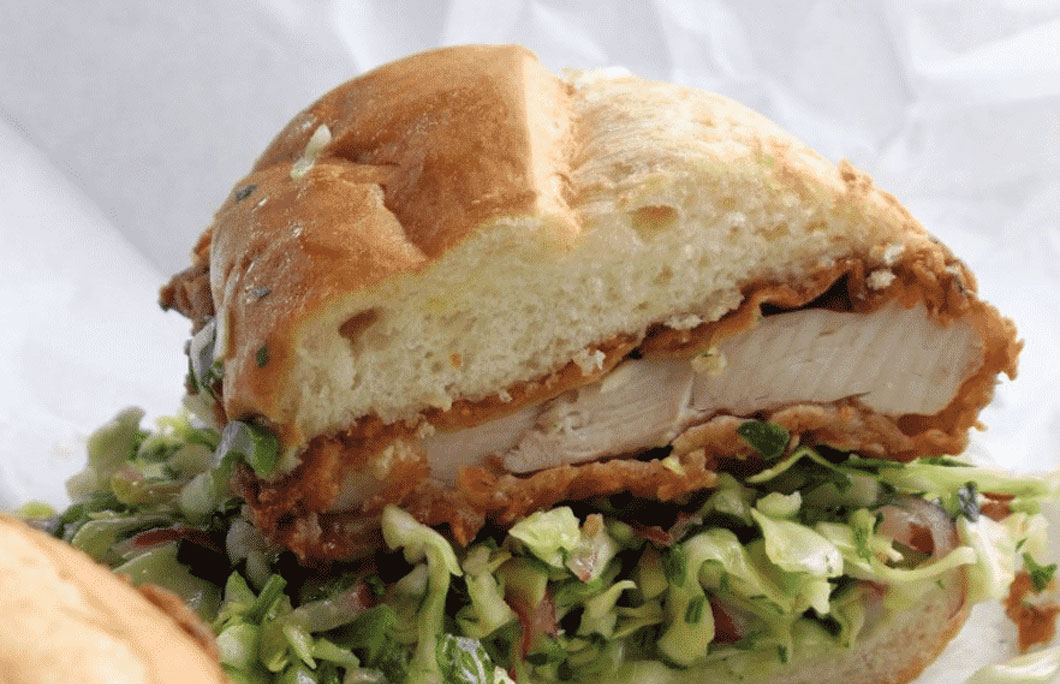 5. Bakesale Betty – Oakland, California
Bakesale Betty does the best fried chicken sandwiches in California, packed with homemade spicy coleslaw. These sandwiches have a cult following, and are only available from 11am-2pm Tuesday-Saturday, or until they're sold out.
Our advice? Get down early so you won't be disappointed if they're gone in a flash.
Check out the most Instagrammable spots in California
---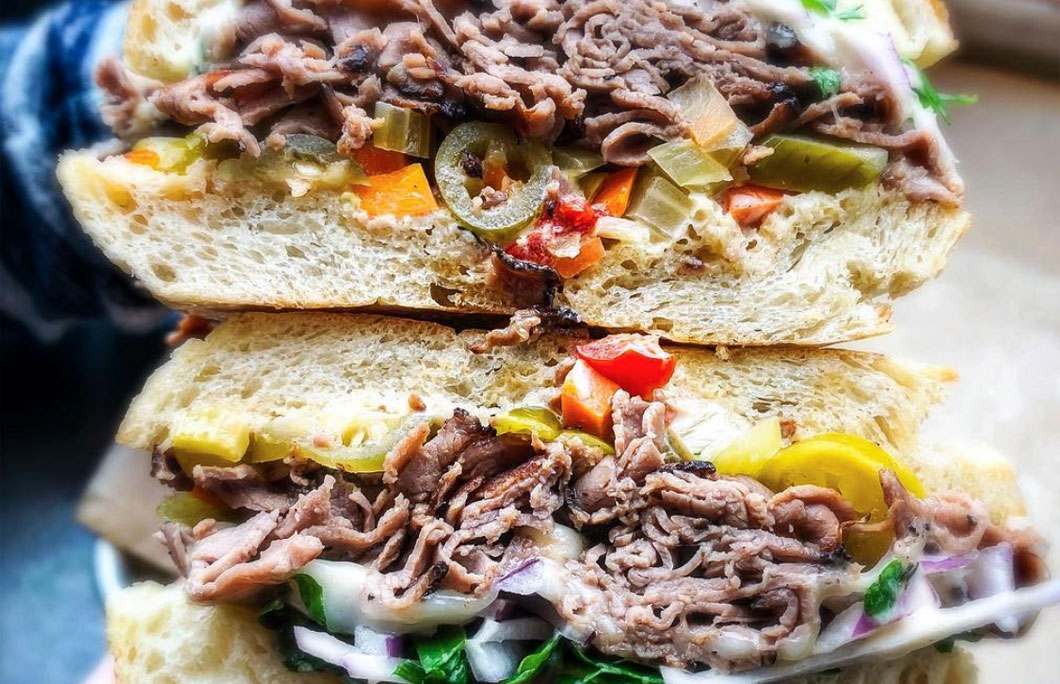 6. Masterpiece Delicatessen – Denver, Colorado
Masterpiece Delicatessen takes the humble sandwich and gives it a fine dining twist. Everything, from their braised, cured and roasted meats to their salad dressing, spreads and sides is 100% house-made.
Super hungry? Get the Roast Beef: piquillo peppers, arugula, red onion, aged provolone and house-made horseradish sauce on rye.
Check out the most Instagrammable spots in Colorado
---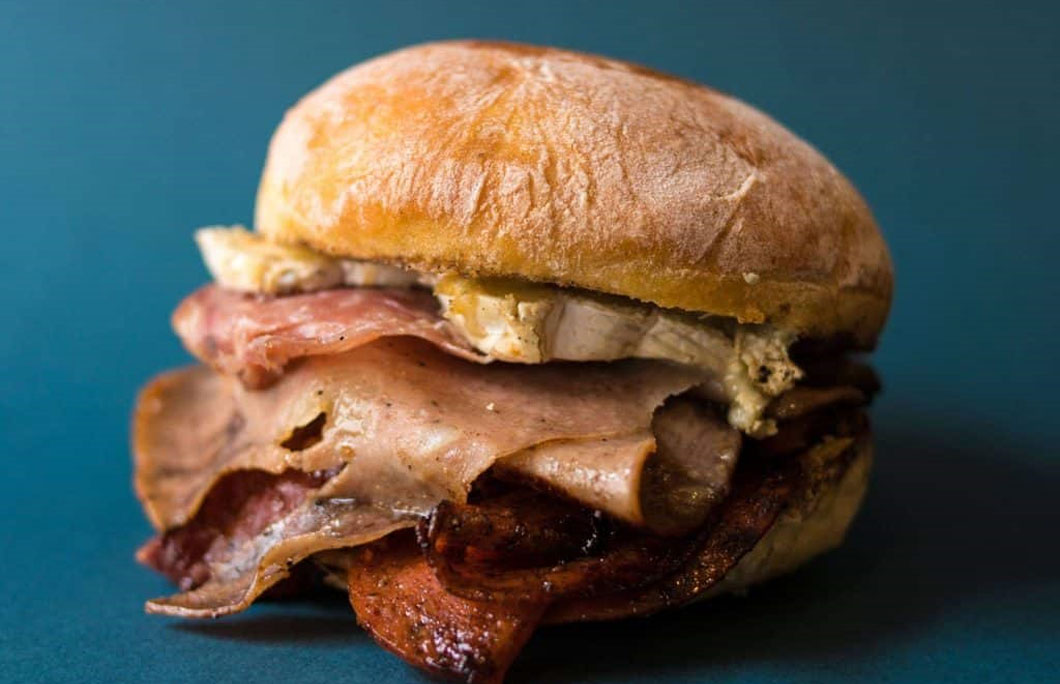 7. Meat & Co. – New Haven, Connecticut
Meat & Co. is a sandwich counter that uses only the best local ingredients for their innovative and downright Instagrammable sandwiches. They do lunchtime treats like a PLT (think BLT but with porchetta) and late-night sandwich specials with rum bacon or gravy tots.
Check out the most Instagrammable spots in Connecticut
---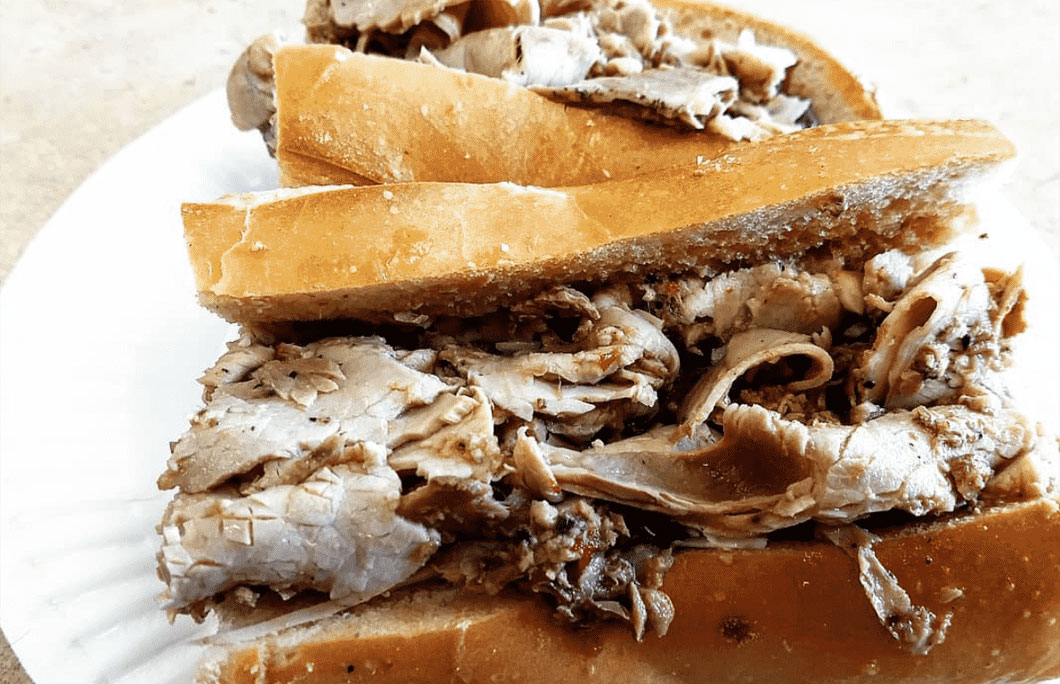 8. Ioannoni's Specialty Sandwiches – New Castle, Delaware
Ioannoni's creates sandwiches using traditional Italian recipes and methods, with an impressive amount of love going into each and every one. They slow roast their beef, turkey and pork overnight and add sauteed broccoli rabe, fried long hot peppers, and wonderful sharp provolone cheese.
Check out the most Instagrammable spots in Delaware
---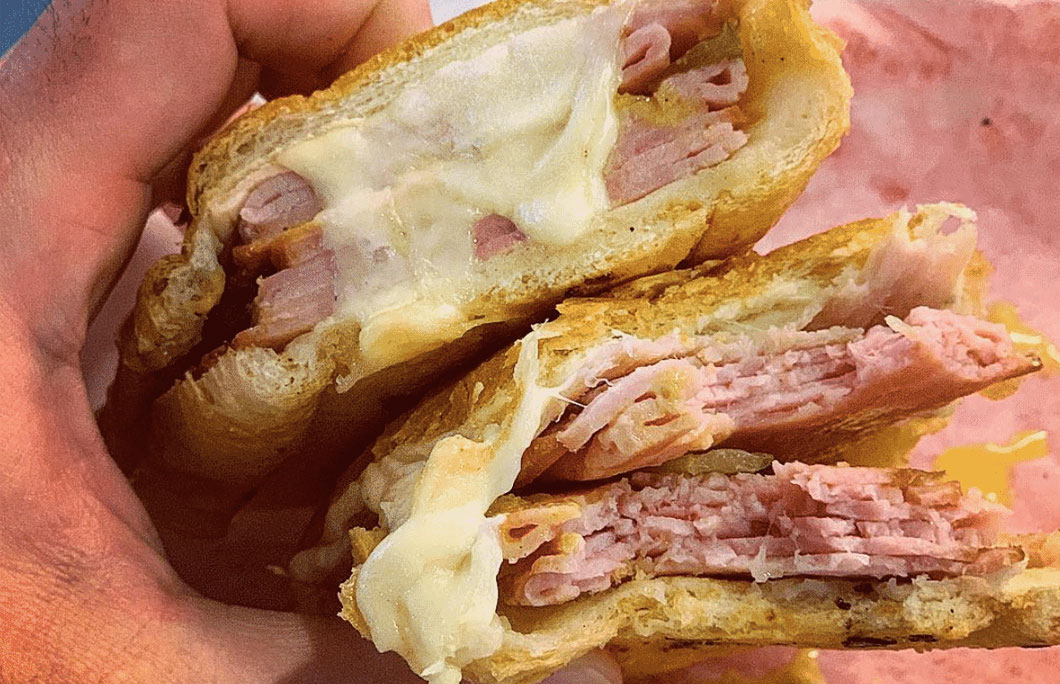 9. Enriqueta's Sandwich Shops – Miami, Florida
This hole-in-the-wall is famous for their authentic Cubano sandwich with a twist. They take the classic mix of roast pork, ham, Swiss cheese, pickles, and mustard and add in golden fried béchamel croquetas. It's hands down the best Cubano sandwich you'll ever try.
Check out the most Instagrammable spots in Florida
---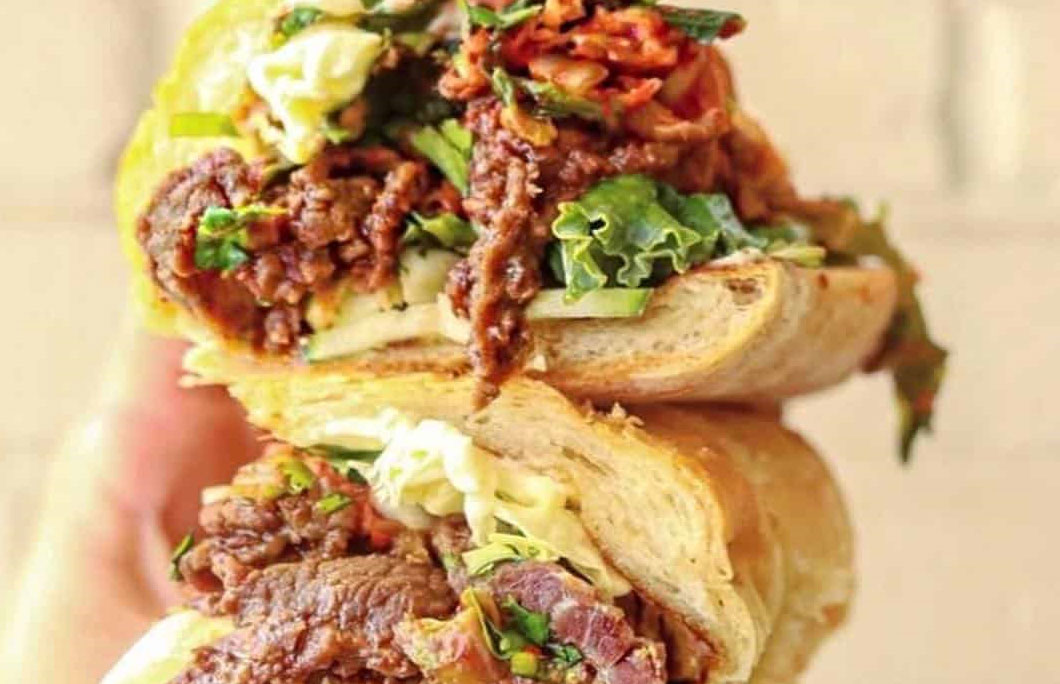 10. Star Provisions – Atlanta, Georgia
A gourmet playground for food lovers, Star Provisions is a marketplace with baked goods, cheese, meats, seafood, locally roasted coffee, and other gourmet food items. It's their sandwiches that really steal the show though – from shrimp po'boys to crispy cod with lemon caper slaw or hot Italian beef, they're incredible.
Check out the most Instagrammable spots in Georgia
---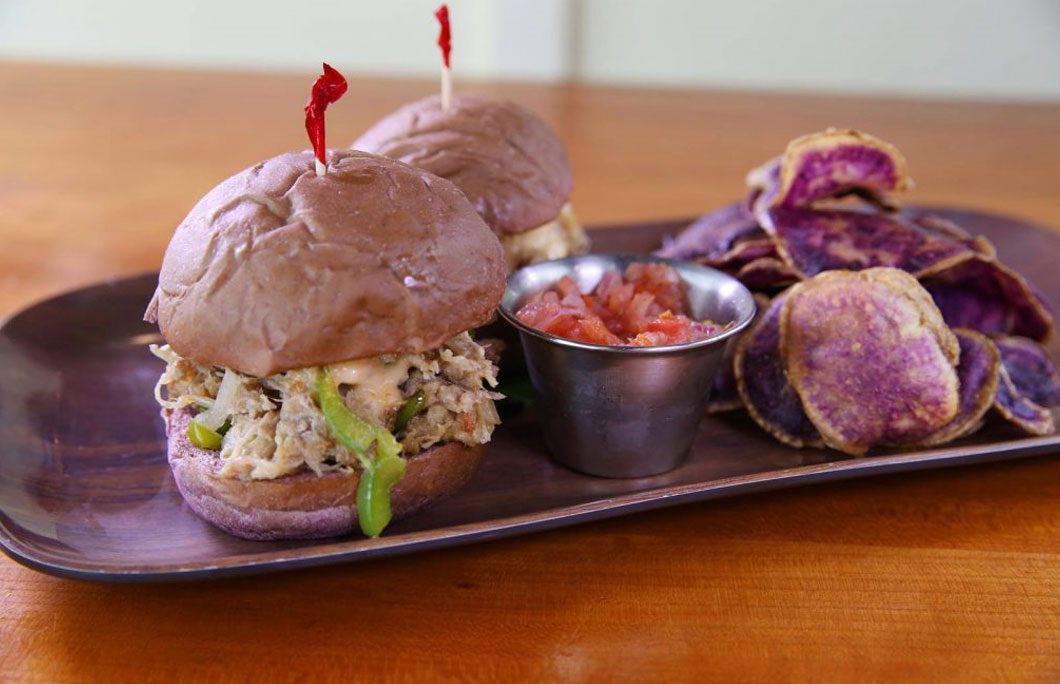 11. Highway Inn – Kaka'ako, Hawaii
The menu here hasn't changed much since it first opened in 1947, with the bitesized Kālua Pig Sliders a modern spin on a classic. 'Kālua' is a traditional way of slow-roasting meats in an underground oven which makes it super tender. It comes with tangy slaw on a sweet bread wall.
Check out the most Instagrammable spots in Hawaii
---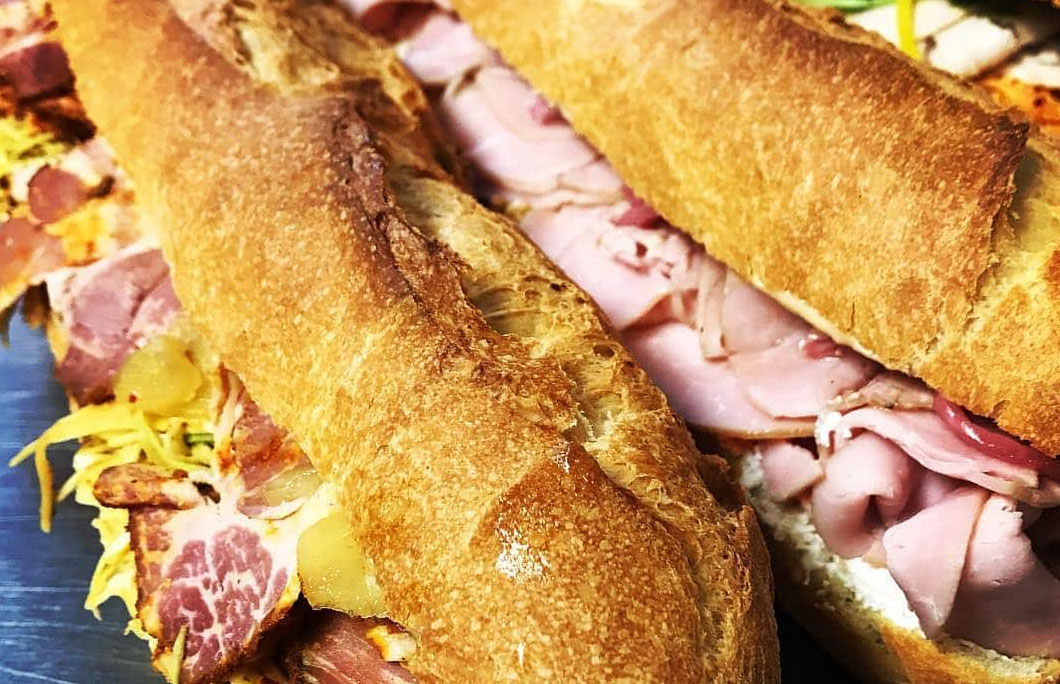 12. Tasso- Boise, Idaho
Tasso is a gourmet food joint that uses only high quality fresh ingredients: they craft all the meats and interesting stuff in-house; anything else, they source the best that they can possibly find. For something different order the Currybata with curry-cured ham, mojo slaw, pickled ginger and lemongrass aioli.
Check out the most Instagrammable spots in Idaho
---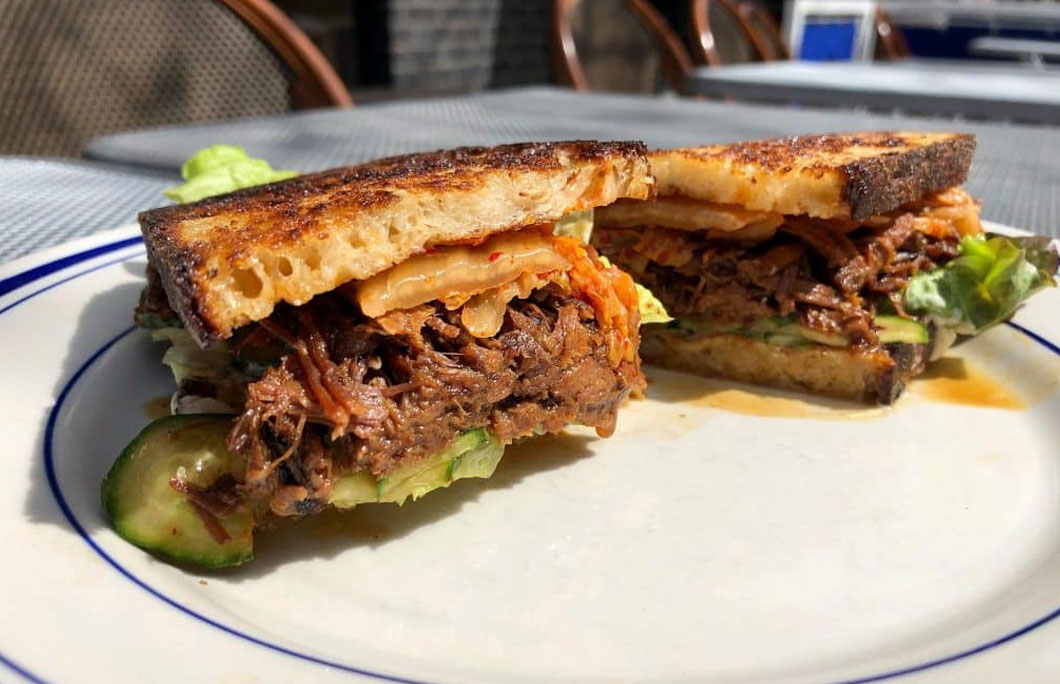 13. Publican Quality Meats – Chicago, Illinois
Publican Quality Meats is a butcher shop, neighborhood café, bakery and gourmet market, located in Chicago's meatpacking district. Do your grocery shopping and then sit down in the cafe for an artisanal sandwich of raclette cheese or Kentucky-style barbecue lamb.
Check out the most Instagrammable spots in Illinois
---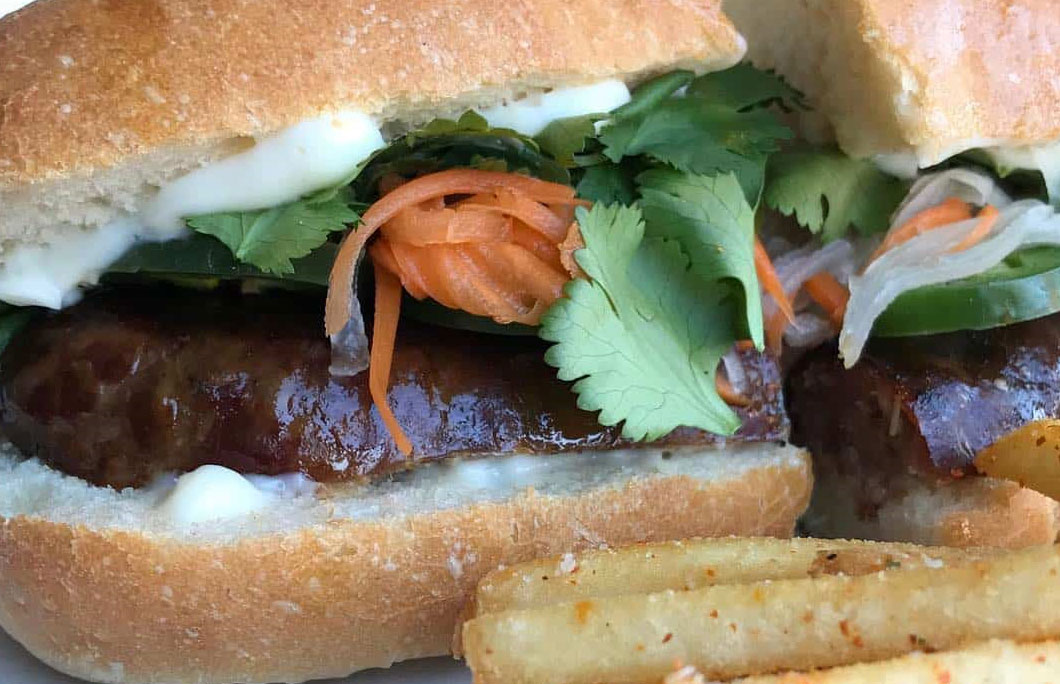 14. Rook – Indianapolis, Indiana
Rook is a cool 'n' casual restaurant that takes inspiration from the flavors of Korea, China, Japan, and Southeast Asia – with a Filipino touch. It's street food with an edge. As well as a tasty Cubano sandwich they also do a daily special Banh Mi, with fillings such as Jamaican jerk sausage or smoked salmon.
Check out the most Instagrammable spots in Indiana
---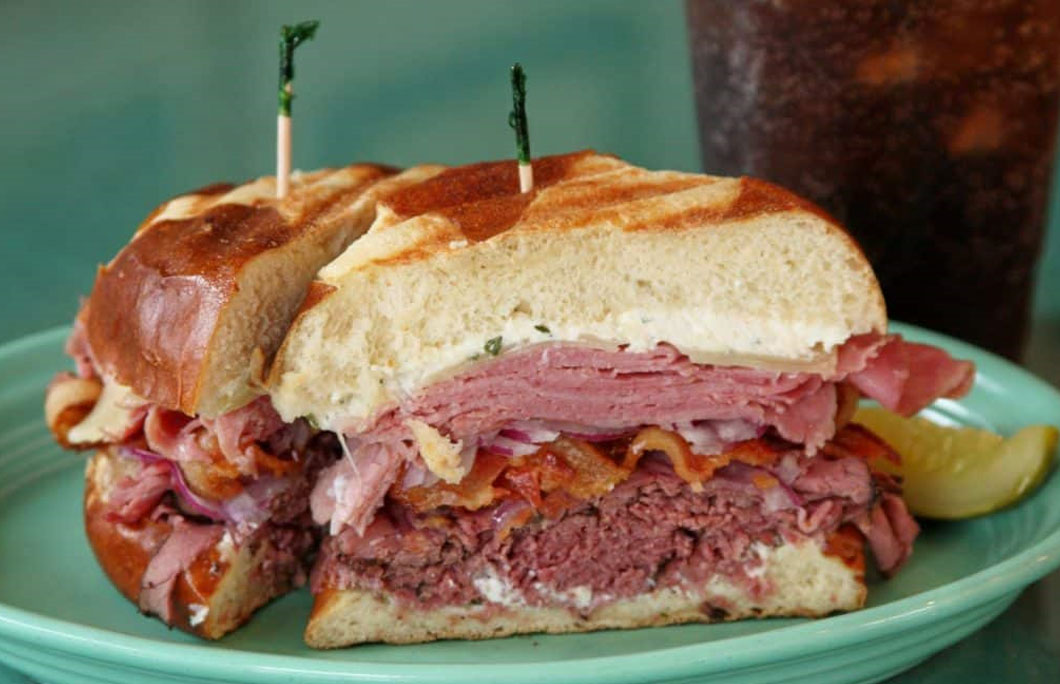 15. Starboard Market – Clear Lake, Iowa
This cute little store has a wide variety of homemade soups, salads and sandwiches, all made from scratch with homemade and local ingredients. Huge chunks of freshly baked bread sandwich oven-roasted meats that are perfectly tender and full of flavour.
Plus, all sandwiches come with a tasty Schwartz pickle spear.
Check out the most Instagrammable spots in Iowa
---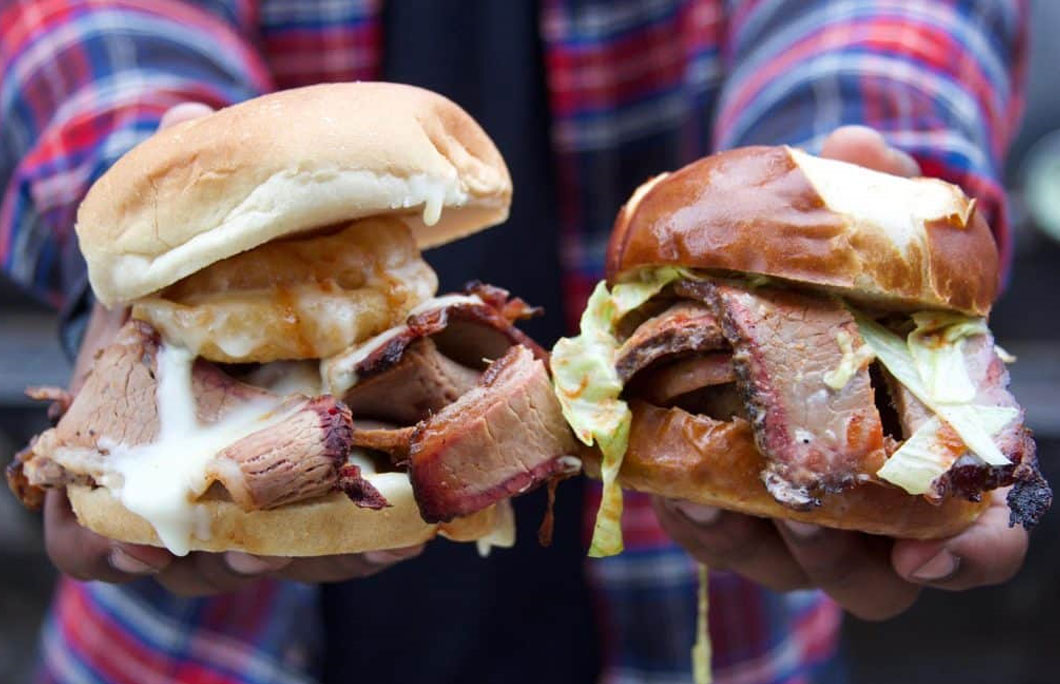 16. Slap's BBQ – Kansas City, Kansas
Slap's BBQ (Squeal Like A Pig) is one of the best barbecue restaurants in all of KC, who sell out of their famous burnt ends every day because they are so committed to cooking fresh and putting the best BBQ on the plate.
The crispy burnt end sandwich is smoked to perfection while the smoked brisket comes with two onion rings and creamy cheese.
Check out the most Instagrammable spots in Kansas
---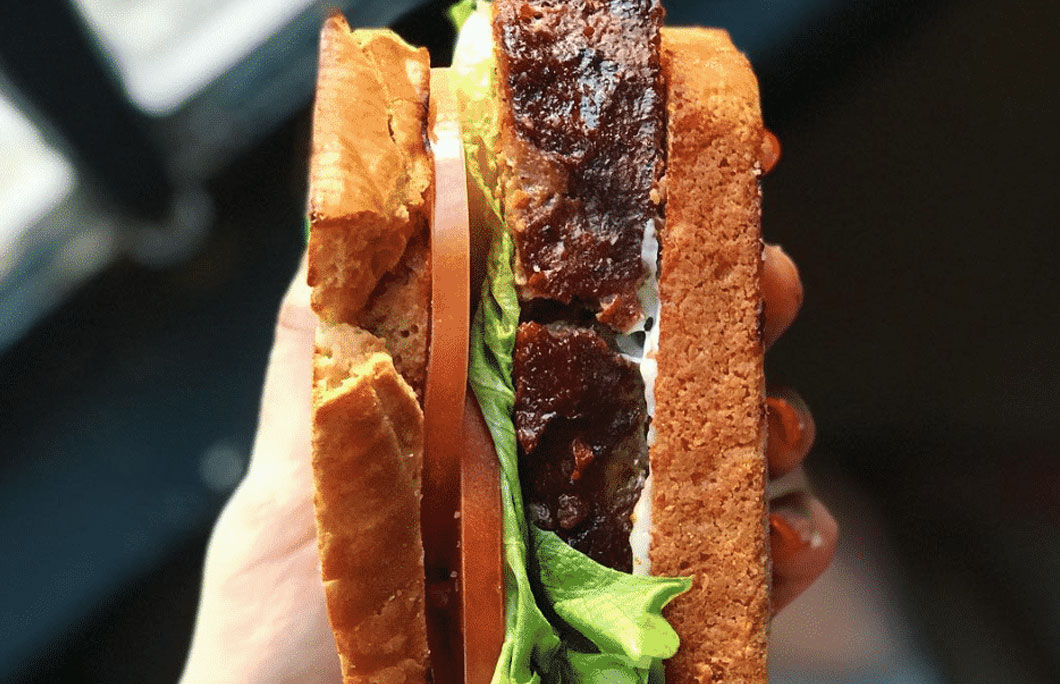 17. Wallace Station Deli and Bakery – Versailles, Kentucky
A handy stop on the Kentucky Bourbon Trail, Wallace Station Deli is an irresistible bakery and sandwich joint with sandwiches that taste as good as they look. Their sandwiches come on white, whole wheat or rye bread freshly baked by their own Midway Bakery.
Can't decide what to order? The Inside Out Hot Brown is a winner; roast turkey, ham, bacon, tomato and white Cheddar mornay.
Check out the most Instagrammable spots in Kentucky
---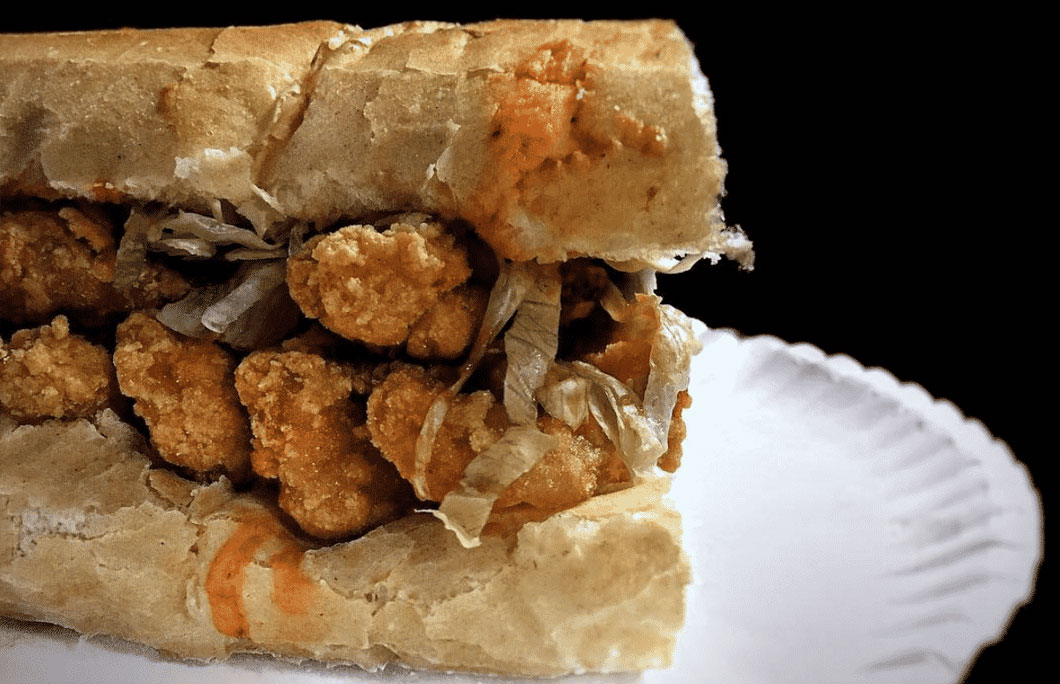 18. Domilise's Po-Boy and Bar – New Orleans, Louisiana
Domilise's has been a NoLa icon ever since its opening in 1918 and still serves up the city's best po-boys. They make their delicious shrimp, oyster, roast beef, and sausage po-boys on fresh, crispy Leidenheimer bread.
If you want a serious feed the Surf 'n' Turf is a roast beef po-boy with shrimp on top. Outstanding.
Check out the most Instagrammable spots in Louisiana
---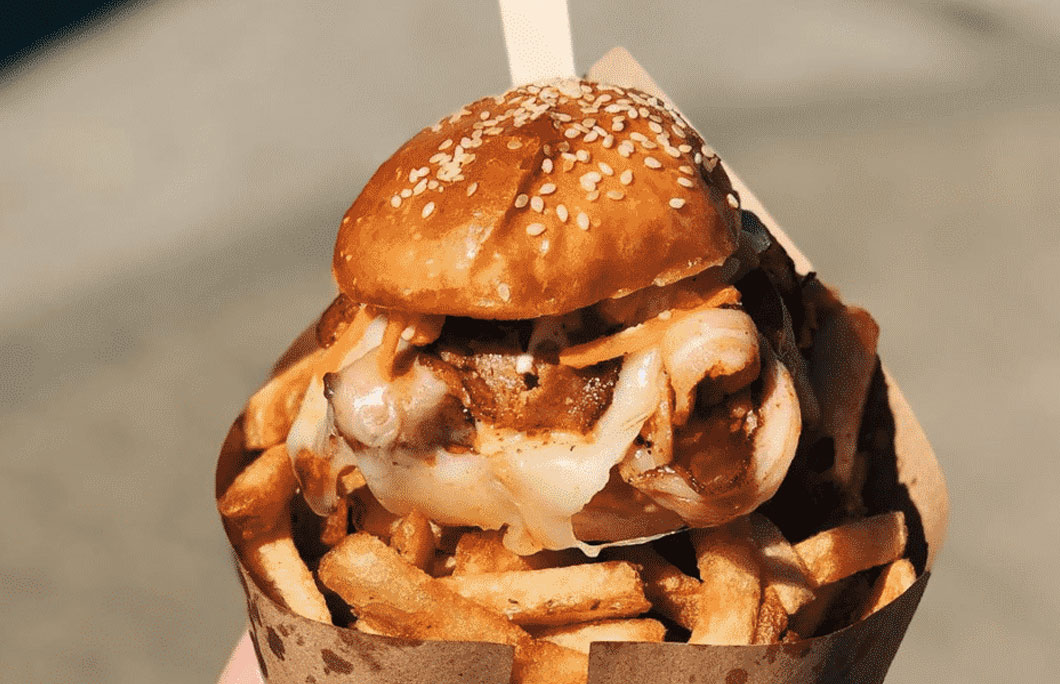 19. Duckfat – Portland, Maine
Duckfat Friteshack is a walk up fry window, just like you would find in Belgium or the streets of Amsterdam, where you can get duck-fried fries topped with meaty sliders. Their sandwich menu is small but changes regularly, with options such as a smokey brisket Sloppy Joe or BBQ pork sliders to look forward to.
Check out the most Instagrammable spots in Maine
---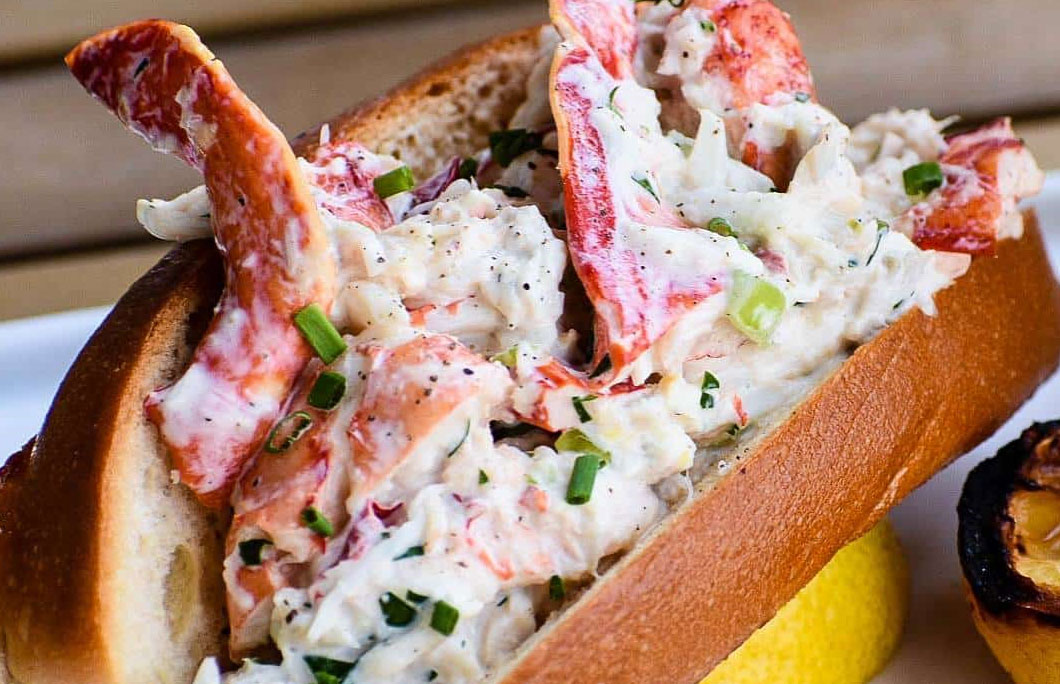 20. Walrus Oyster & Ale House – Columbia, Maryland
Fresh and tasty grub inspired by the Chesapeake Bay and Maryland's Eastern Shore, this spot does some of the best seafood in the state. Apart from a perfect crab cake sandwich in a brioche bun, their lobster roll steals the show.
It's more than a quarter pound of warmed lobster meat served Connecticut Style with butter sauce, lemon, chives on buttered pan bread and a side of hand cut fries.
Check out the most Instagrammable spots in Maryland
---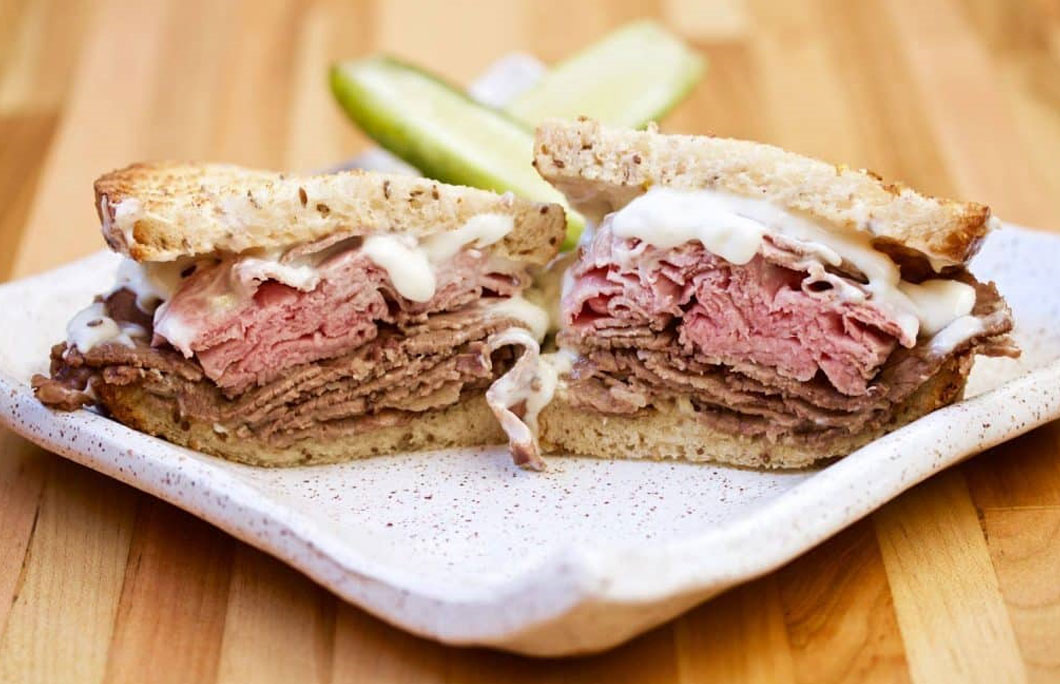 21. Michael's Deli – Brookline, Massachusetts
Michael's Deli in Brookline has been serving up superb New York style deli, including their world-famous award winning melt-in-your mouth Corned Beef Sandwich, for almost 40 years.
Somewhere that's been dishing out perfect deli sandwiches for this long really knows what they're doing. Did we mention the BLT has a whopping 10 slices of bacon?!
Check out the most Instagrammable spots in Massachusetts
---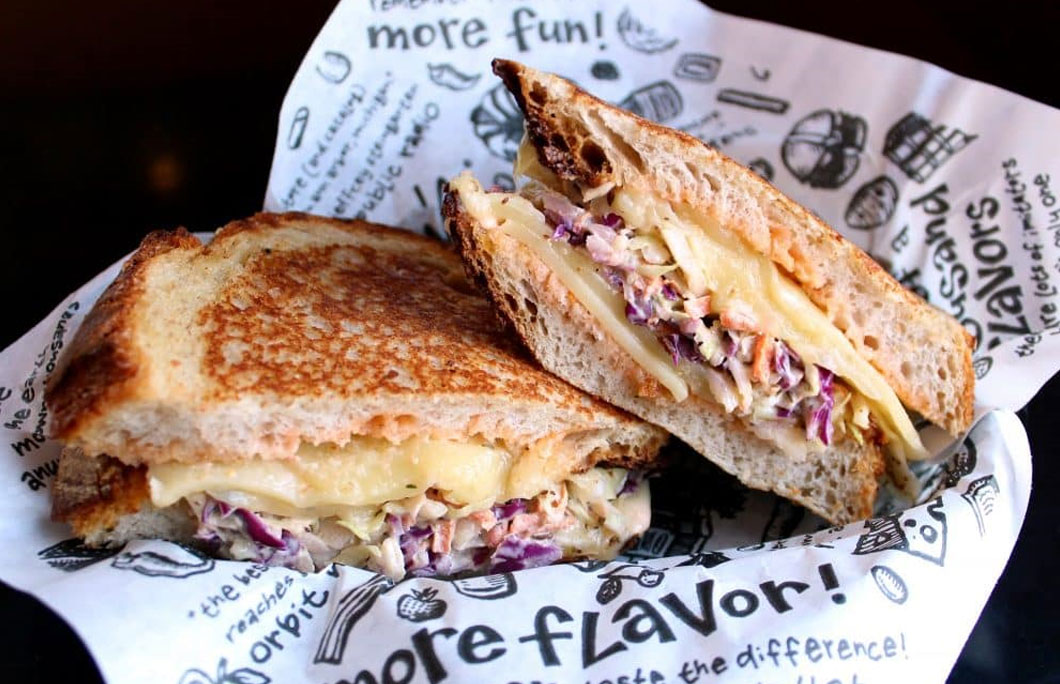 22. Zingerman's – Ann Arbor, Michigan
America has plenty of delis, but there's really only one Zingerman's. Going strong since 1982, this classic Jewish delicatessen has a menu full of deli classics like corned beef, herring, chopped liver, rye bread, and Swiss cheese. There's also monthly specials making the most of unusual ingredients such as a Moroccan carrot spread.
If you're not lucky enough to live local, Zingerman's Mail Order ships their great produce all to food lovers across the country.
Check out the most Instagrammable spots in Michigan
---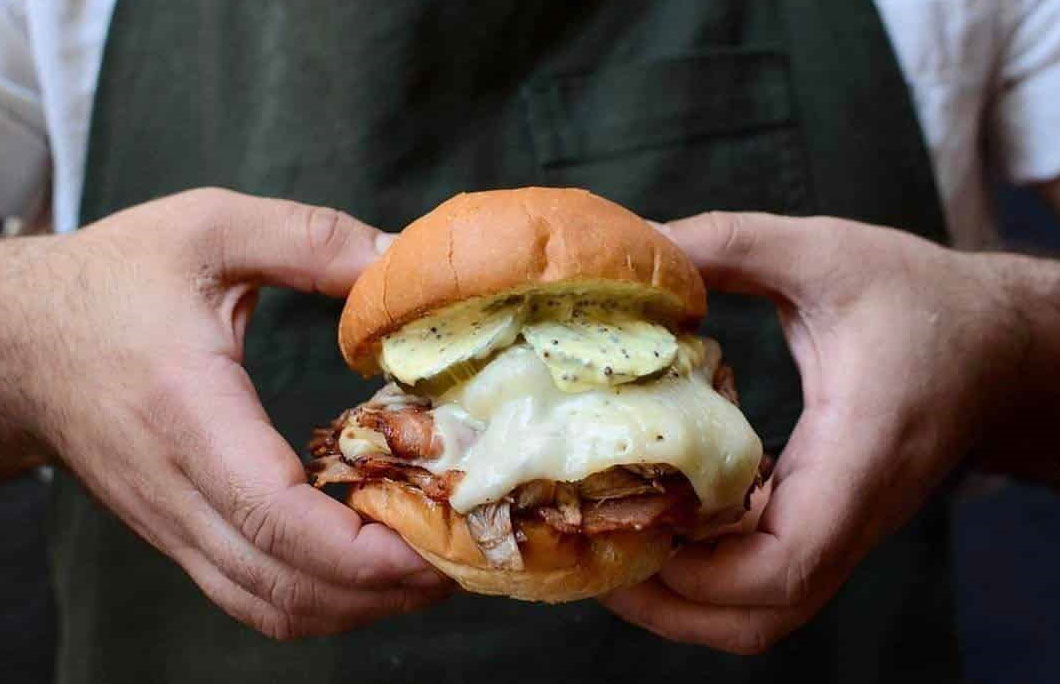 23. Saint Dinette – Saint Paul, Minnesota
Saint Dinette is a sleek and stylish neighbourhood restaurant that excels in comfort food, but on a whole new level. The best example? The Cuban inspired bologna sandwich. They make the bologna themselves, smoke the Canadian bacon, and roast the shoulder, and it's accompanied by Swiss, mustard, and pickles.
Check out the most Instagrammable spots in Minnesota
---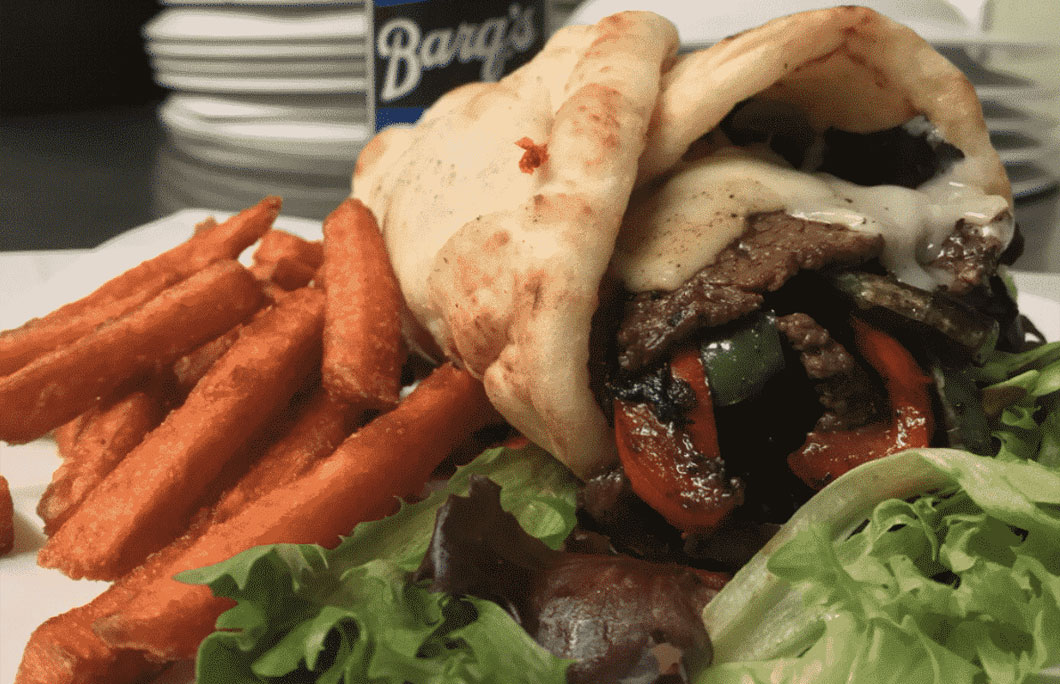 24. Long Beach Market & Deli – Long Beach, Mississippi
This family-owned deli has Korean, Chinese, Cajun, Vietnamese, Vegetarian and American sandwiches on the menu. The Banh Mi is great but you have to try the Philly Style Steak Wrap that is wrapped in Naan. You can also have it on Gambino French Bread, a brioche bun, or wrapped in a spinach tortilla, but the Naan is simply perfect.
Check out the most Instagrammable spots in Mississippi
---
25. Pigwich – Kansas City, Missouri
Pigwich is a very special sandwich shop located inside Little Pig, a whole-animal, locally sourced butcher. Famed for their burgers, the sandwiches knock it out of the park too. Order the porchetta with arugula, tapenade, black truffle aioli and mustard or a smoked brisket sandwich with fried onions, cheddar, dill pickle and bbq sauce.
Check out the most Instagrammable spots in Missouri
---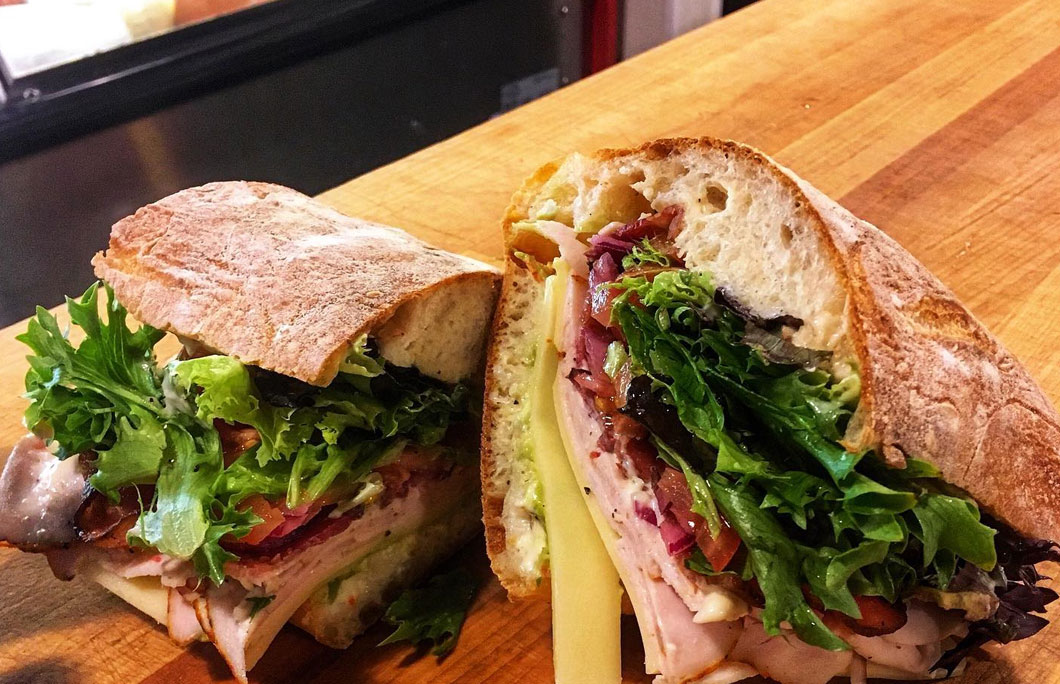 26. Tagliare Delicatessen – Missoula, Montana
A funky deli with sandwiches named after rock bands ('Nirvana' or 'Pixies), it's the Megadeath sambo that's the real must try. It's stuffed with ham, finocchiona, hot sopressata, pepperoni, hot cappicola, smoked mozzarella, pepperoncinis, tomatoes and "feisty slaw".
The bread is made fresh every morning by the local award-winning bakery, Le Petit Outre and they use specialty, imported cured meats and cheeses.
Check out the most Instagrammable spots in Montana
---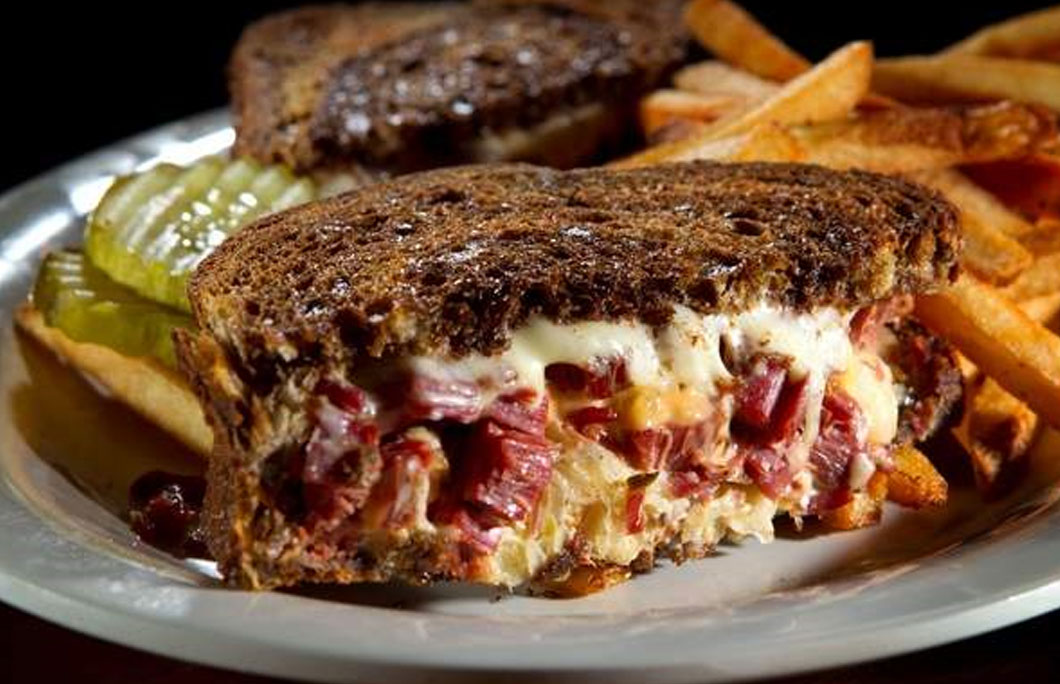 27. Crescent Moon Alehouse – Omaha, Nebraska
Omaha's best Reuben sandwich is found at this craft beerhouse that also has over 75 local brews on draught. Crescent Moon's Blackstone Reuben is still a safely guarded secret recipe, but here's what we do know: it's corned beef topped with sauerkraut, melted Swiss cheese and Thousand Island dressing.
Oh, and it's absolutely delicious.
Check out the most Instagrammable spots in Nebraska
---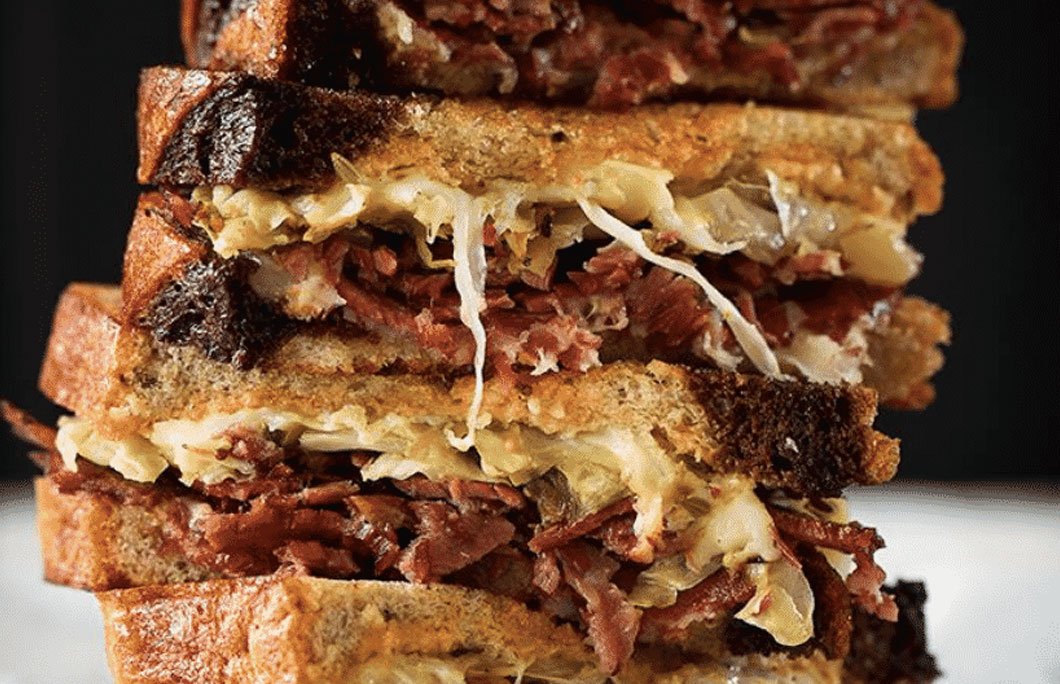 28. Goodwich – Las Vegas, Nevada
The original Goodwich was a kiosk in a dive bar parking lot and is now one of Las Vegas' top food joints. Its owners have a fine dining background, so they created a sandwich concept based on the foundation of great restaurant food; flavor, texture and balance.
The sandwiches are huge but stacked perfectly so every bite is just right.
Check out the most Instagrammable spots in Nevada
---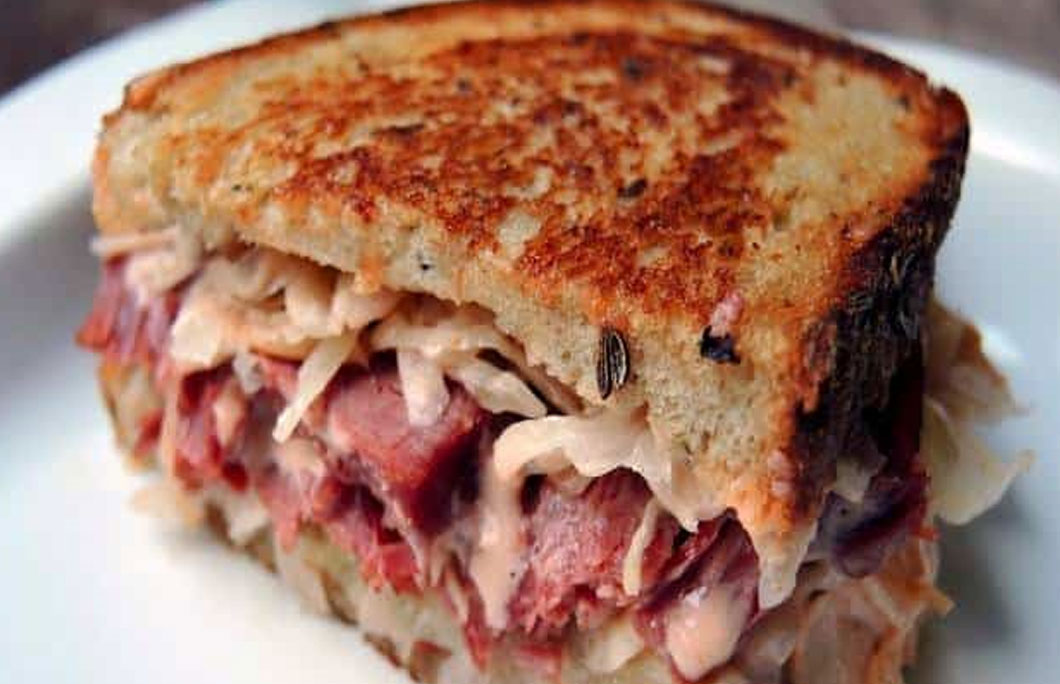 29. Great Harvest Nashua – Nashua, New Hampshire
These wholesome sandwiches are layered with premium, nutritious ingredients between fresh baked bread. Sandwiches where the outside is as good as the inside, as Great Harvest Nashua is allll about that homemade, fresh loaf.
Drool over a classic BLT, grilled cheese or go wild with the Elvis Gorilla; smashed banana, peanut butter, homemade cinnamon chip and roast bacon. The King himself would be proud.
Check out the most Instagrammable spots in New Hampshire
---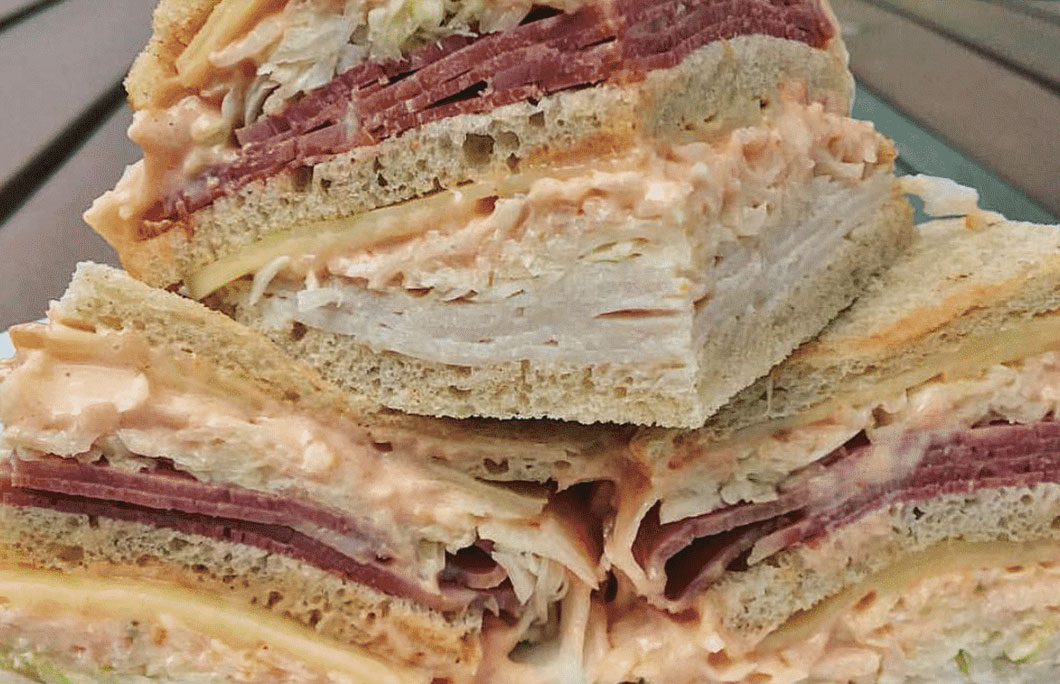 30. Town Hall Deli – South Orange, New Jersey
There's an endless amount of delicatessens and sandwich shops in New Jersery, but none can compete with Town Hall Deli and their hefty sandwiches. The birthplace of the Sloppy Joe, this legendary sandwich is made up of two meats, Swiss cheese and the deli's own homemade Russian dressing.
Check out the 50 most Instagrammable spots in New Jersey
---
31. Bocadillos – Albuquerque, New Mexico
Bocadillos is a local sandwich shop in Albuquerque that slow roasts all their meats for at least 12 hours. All of the meat here is so full and flavour and tender that you won't want to eat a sandwich anywhere else. For a real treat get the 'Filthy', with slow roast chicken breast and bacon that's topped with melted Asadero cheese.
Check out the most Instagrammable spots in New Mexico
---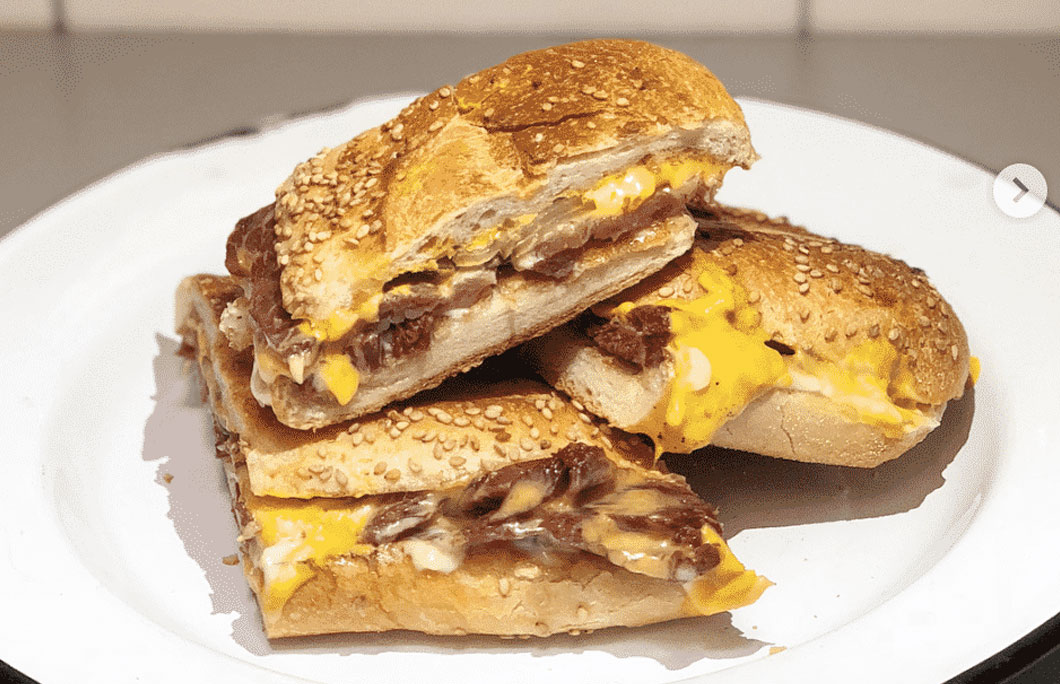 32. Court Street Grocers – Brooklyn, New York
Court Street Grocers are slowly but surely building a sandwich empire, with locations in Carroll Gardens, Williamsburg, Red Hook and Manhattan. They do all the best sandwich styles, from a cheesy breakfast sandwich to a roast cauliflower.
The meat is especially good. Tasty meatloaf is stuffed between ciabatta and dressed with cheese sauce, sweet pickle, and dill-pickled white onion.
Check out the most Instagrammable spots in New York
---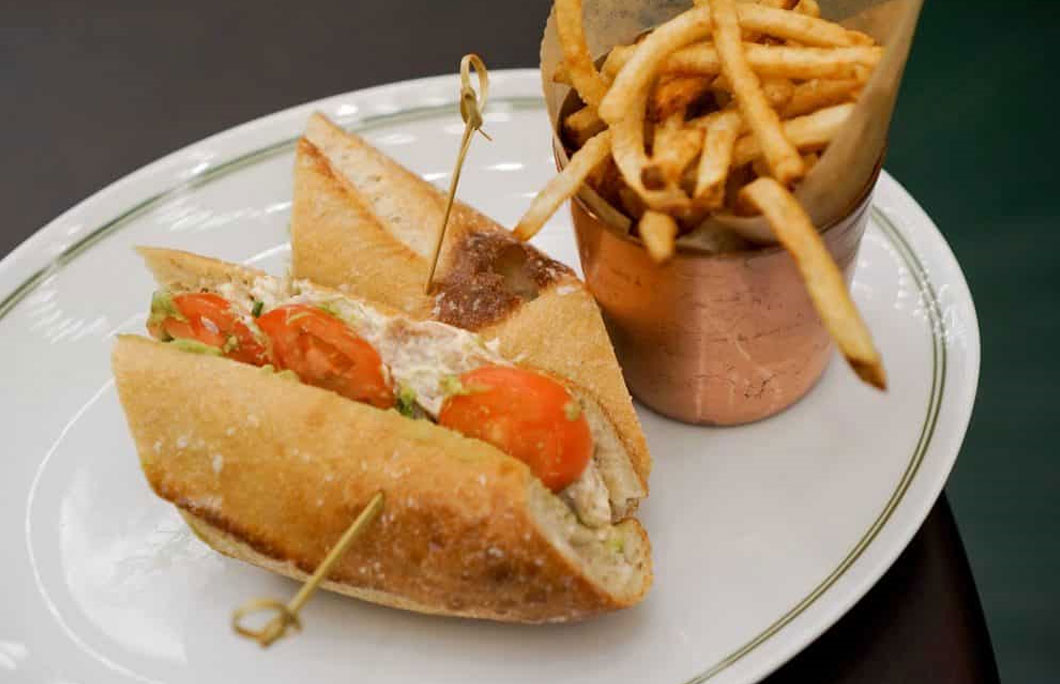 33. La Belle Helene – Charlotte, North Carolina
La Belle Helene is a lovely French bistro with an authentic brasserie-style menu that's a great place to pop in for a cocktail, brunch on full on dinner. The sandwich menu will remind you why France is one of the best countries for food – a traditional Croque Madame is covered in bubbly Mornay cheese.
The chicken roti salad sandwich is also an instant classic, with rotisserie chicken in a brioche baguette.
Check out the most Instagrammable spots in North Carolina
---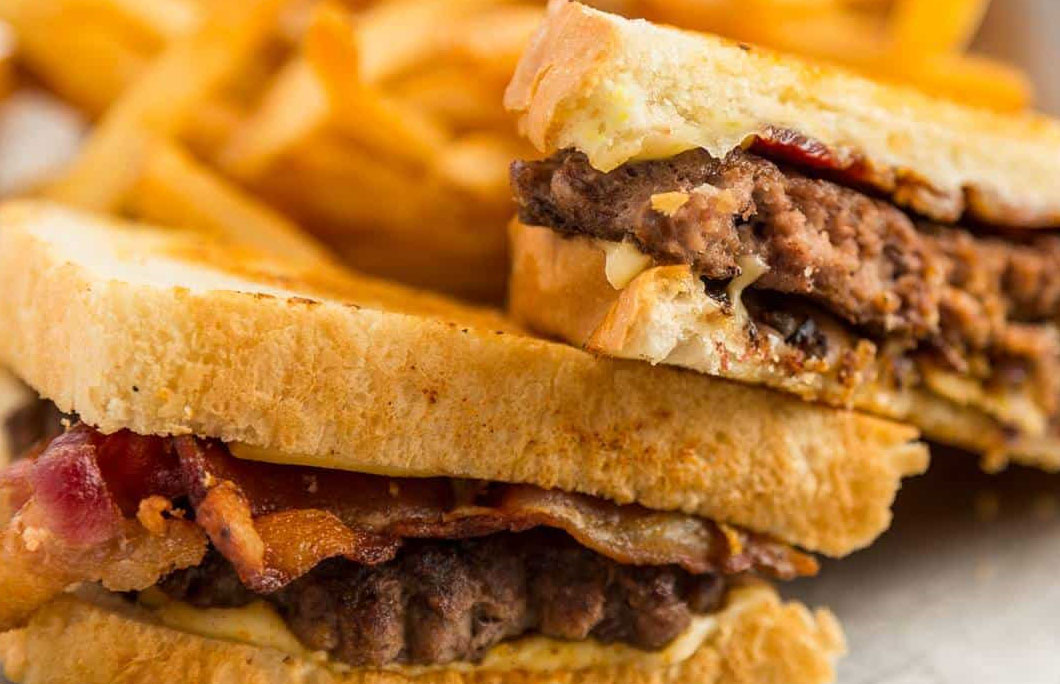 34. Kroll's Diner – Minot, North Dakota
Kroll's Diner is a 50s-style restaurant that's been serving up delicious German and American dishes since 1972, with locations in Bismarck, Mandan, Minot and Fargo. As well as diner classics, you can chow down on their huge and tasty sandwiches.
The cajun patty melt is just the right amount of spice with melty cheese and two doorstep slices of bread.
Check out the most Instagrammable spots in North Dakota
---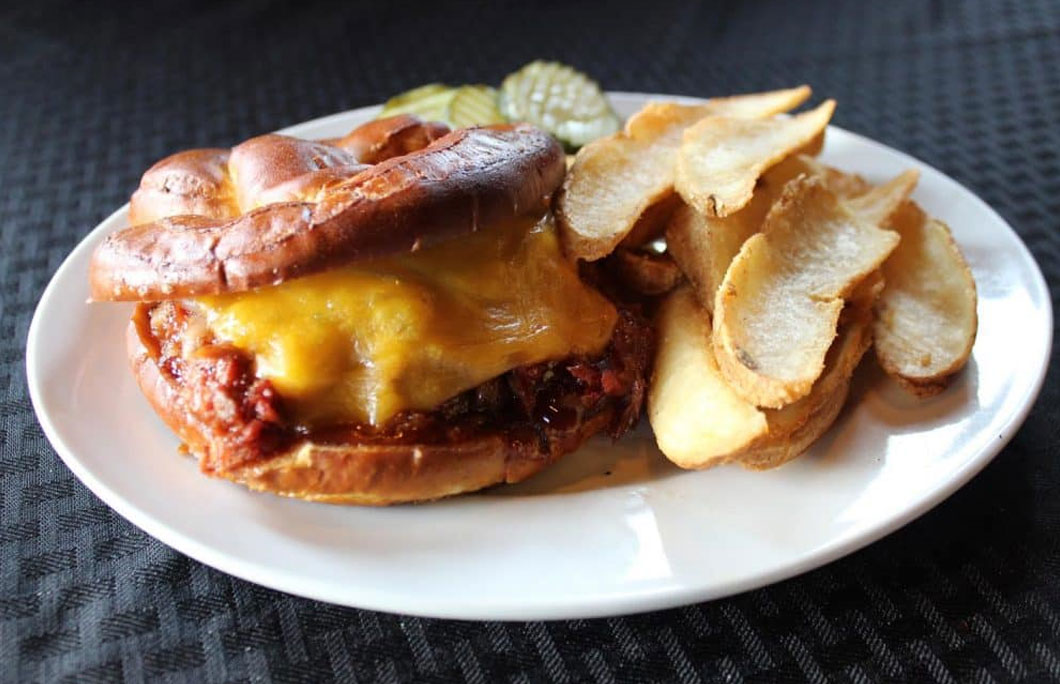 35. Dublin Pub – Dayton, Ohio
A classic Irish pub that's always bursting with the craic, Dublin Pub has a great menu of Irish dishes with an American twist. If you only order one thing here it's gotta be the Ruck: smoked beef brisket, covered in house-made Guinness BBQ sauce, sauteed onions and cheddar cheese on a pretzel roll.
Check out the most Instagrammable spots in Ohio
---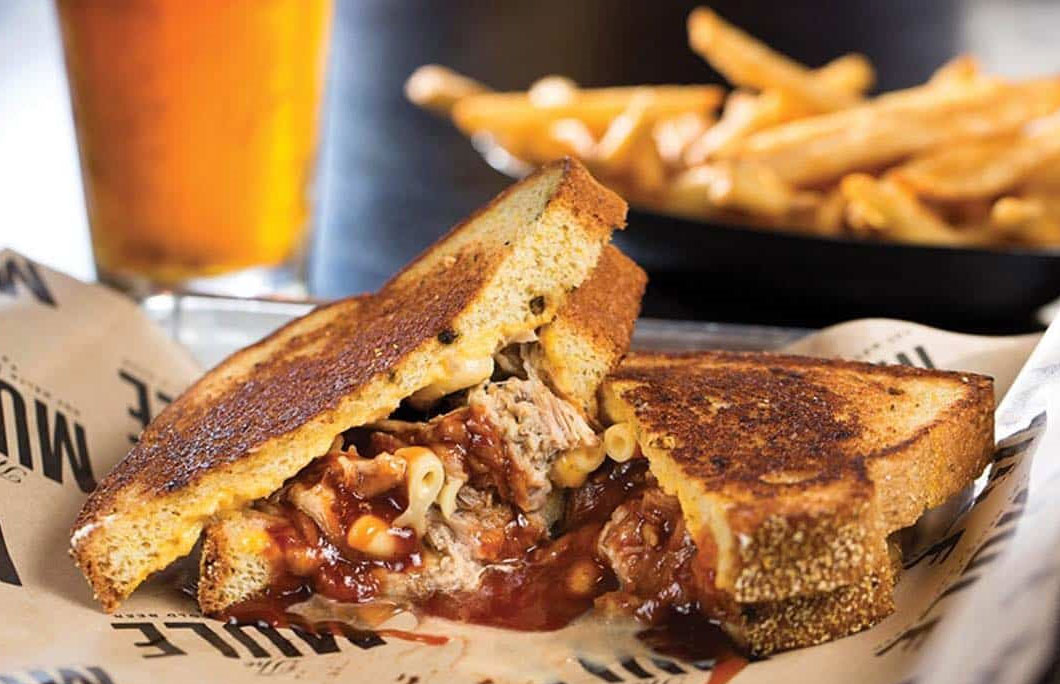 36. The Mule – Oklahoma City, Oklahoma
The Mule is a fantastic local restaurant that serves up delicious gourmet hot melts and grilled cheese sandwiches that you can wash down with a cold beer or two.
Need some menu guidance? You can't go wrong with the Macaroni Pony: two thick slices of toasted jalapeño cornbread with chipotle barbecue pulled pork, three-cheese mac and cheese and pickles.
Check out the most Instagrammable spots in Oklahoma
---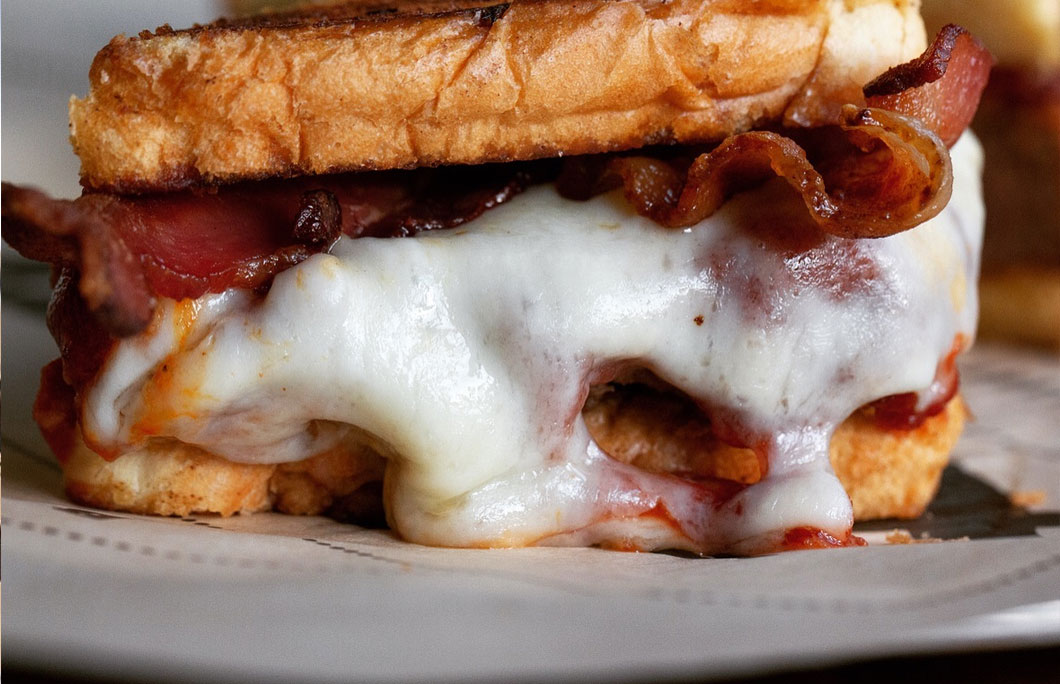 37. Lardo – Portland, Oregon
Starting life as a food cart in SE Portland, Lardo is the go-to spot for all things meaty. With a menu that features pork drenched double burgers, a giant meatball Banh Mi, and hand-cut french fries (again) smothered in pork, Lardo also has beer.
These sandwiches are big, so bring an appetite. With fillings such as beef rib burnt ends, cheddar and American grilled cheese and pickled jalapenos, you'll want to finish every last bite.
Check out the most Instagrammable spots in Oregon
---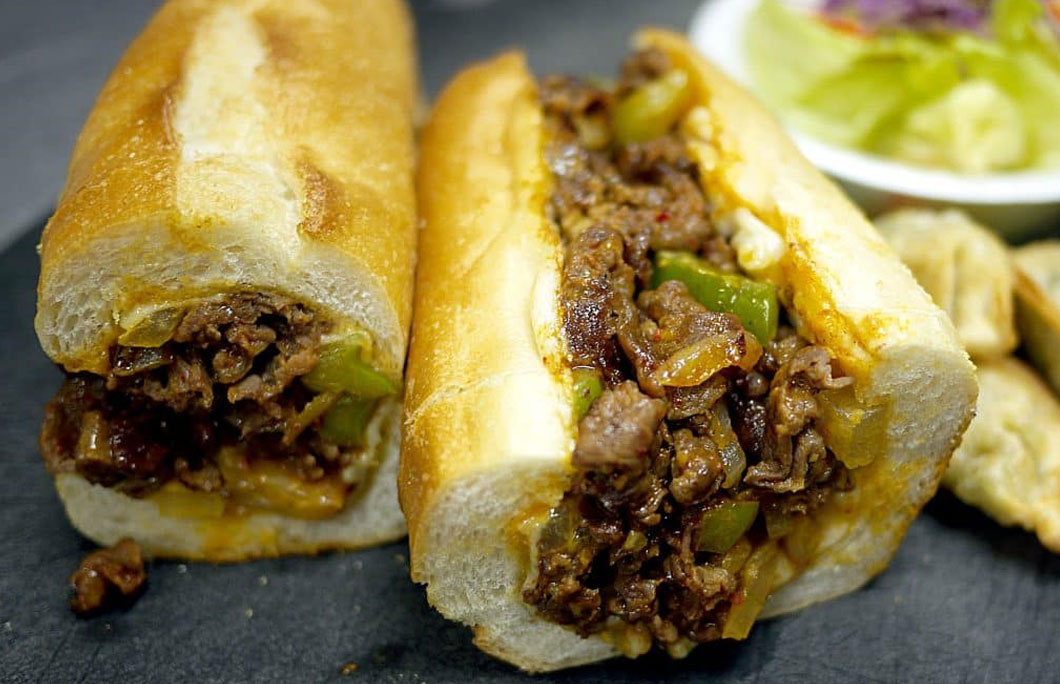 38. Koja – Philadelphia, Pennsylvania
A hugely popular college-campus food truck, Koja Grille is a now a brick-and-morter store uptown that's the home of the Korean Cheesesteak. While Phily may be famous for its original cheesesteaks, this version goes above and beyond.
The Korean-style beef bulgogi is marinated in a mixture of spices and vegetables and comes with the option of adding a sweet chilli oil.
Check out the most Instagrammable spots in Pennsylvania
---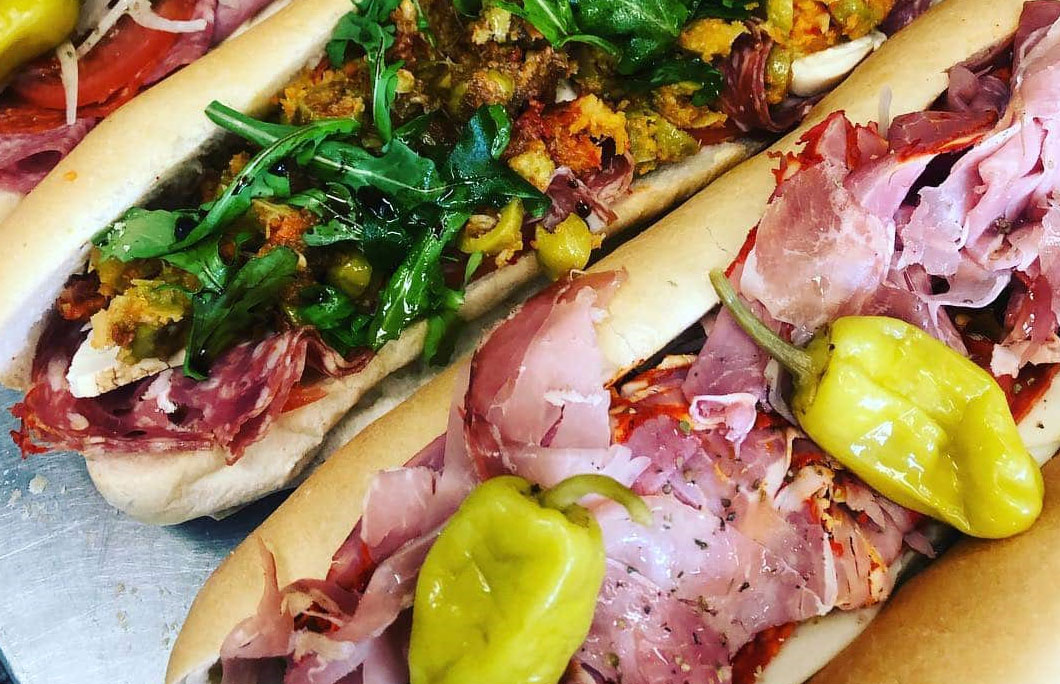 39. The Sandwich Hut – Providence, Rhode Island
The Sandwich Hut is a third generation Italian-American sandwich shop that's been serving its fresh and filling sandwiches for more than 55 years. They do everything you could ever want from a sandwich shop here – authentic Muffulettas, chicken or meatball parms and traditional cold cuts on oven-roasted Italian rolls.
Check out the most Instagrammable spots in Rhode Island
---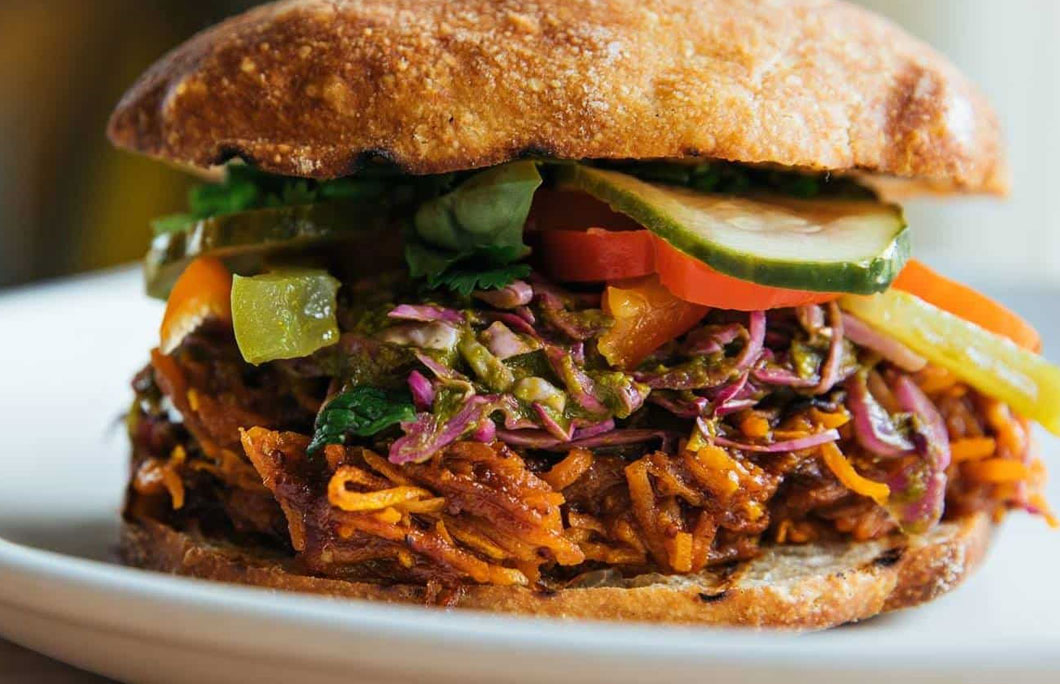 40. Butcher & Bee – Charleston, South Carolina
Using locally sourced ingredients and sustainably raised meats, the menu here is consistently changing and combines the best flavours in ways you've never tasted before. Case in point? Their Fried Chicken sandwich with whipped feta, skhug and B&B zucchini pickles in a doughy potato bun.
Check out the most Instagrammable spots in South Carolina
---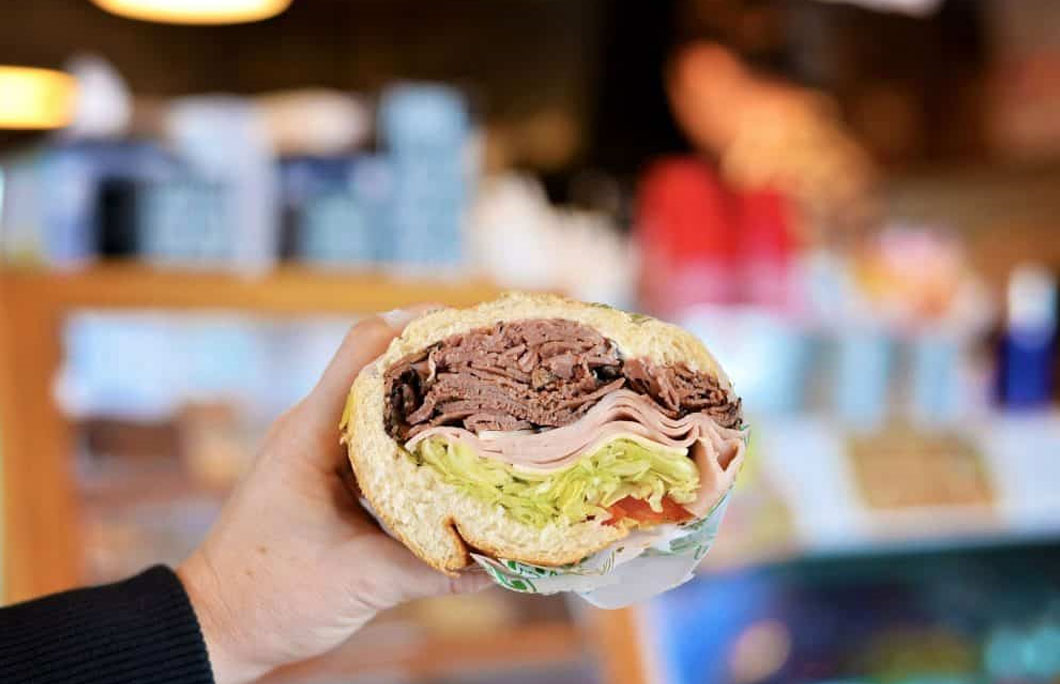 41. Pickle Barrel – Sioux Falls, South Dakota
With four locations across Montana and South Dakota, Pickle Barrel is known for their substantial hot and cold sub sandwiches and colossal menu full of old-time favourites. Their subs are big enough to satisfy even the hungriest stomach and are full of the freshest ingredients.
It's no wonder that locals say it's been the best sandwich shop in the community for the past 10 years.
Check out the most Instagrammable spots in Dakota
---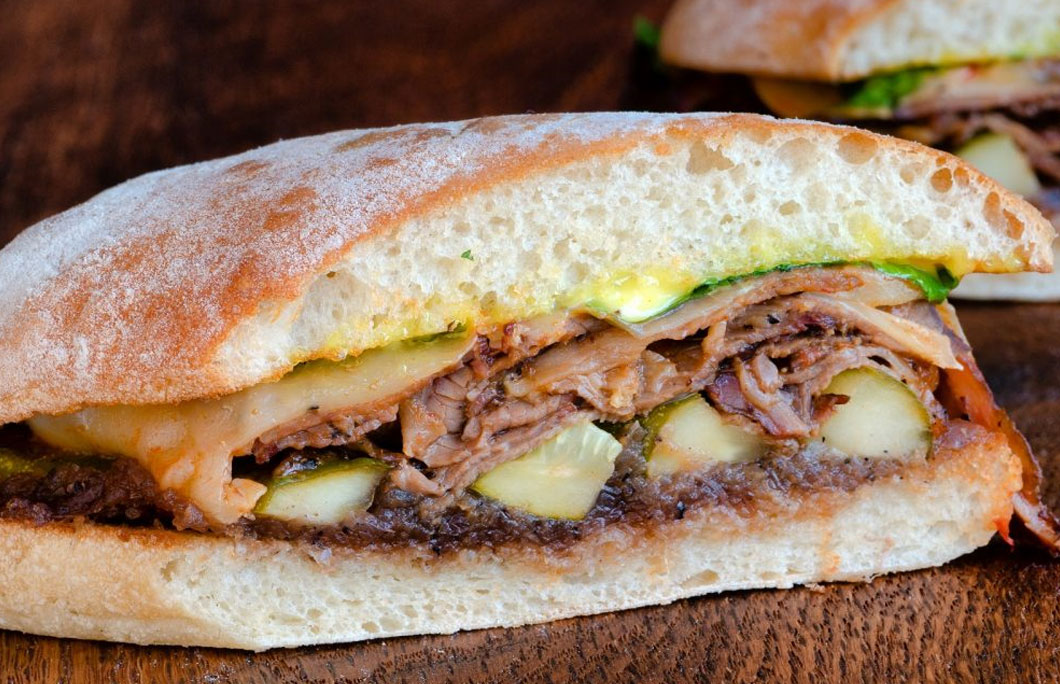 42. Mitchell Delicatessen – Nashville, Tennessee
Mitchell's is the place to go in Tennessee for fresh artisan sandwiches using the highest quality ingredients. Most of their meat selection is cured or smoked in-house and they hand-make our own sausages and roast beef, as well offering locally hand-made seitan and tofu sandwich options.
Don't miss out on their smoked BBQ brisket on a crunchy hoagie roll.
Check out the most Instagrammable spots in Tennessee
---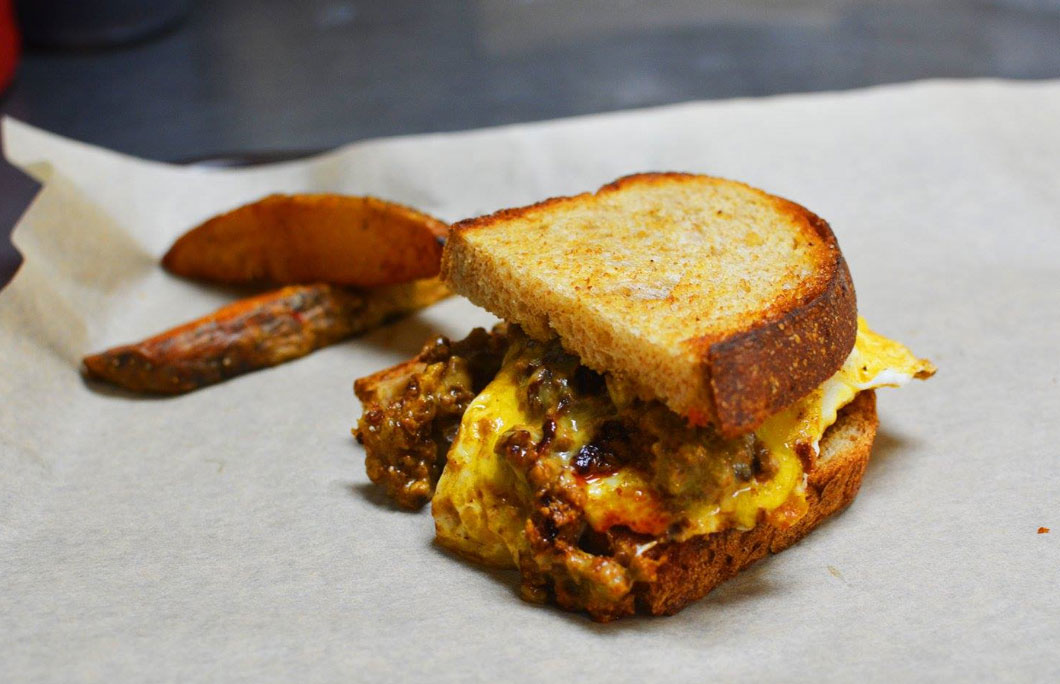 43. Noble Sandwich Co. – Austin, Texas
Want a downright droolworthy sandwich in Texas? Noble Sandwich Co. has created unique sandwiches like the Thai Chicken, the Smoked Duck Pastrami, and the infamous Noble Pig Sandwich (which gathers spicy ham, pulled pork, provolone, and bacon).
As well as their store (which serves amazing breakfast sandwiches on homemade biscuits), they also have a Food Truck which roams around the city for sandwiches on the go.
Check out the most Instagrammable spots in Texas
---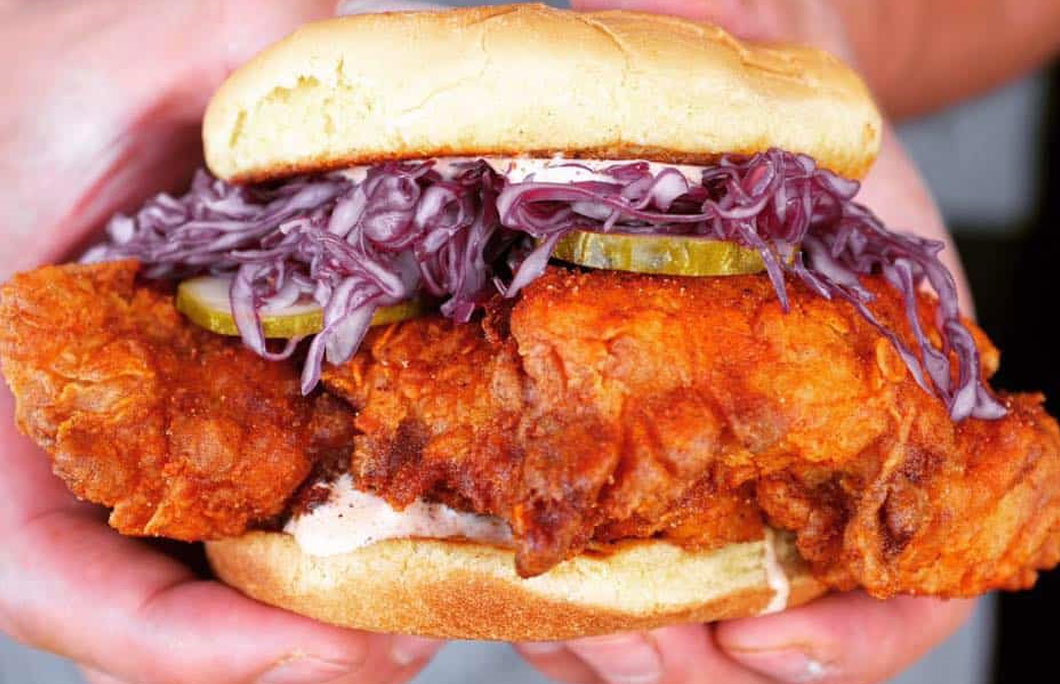 44. Pretty Bird – Salt Lake City, Utah
A popular Nashville-style hot chicken restaurant by chef Viet Pham. This place might have a tiny menu – there's just the chicken sandwich or a quarter bird – but when food is this good that's all you need.
The dreamy sandwich is a boneless chicken thigh stuffed into a doughy buttered bun, with "pretty bird" sauce, tart cider slaw and pickles. They do sometimes sell out, so get down early.
Check out the most Instagrammable spots in Utah
---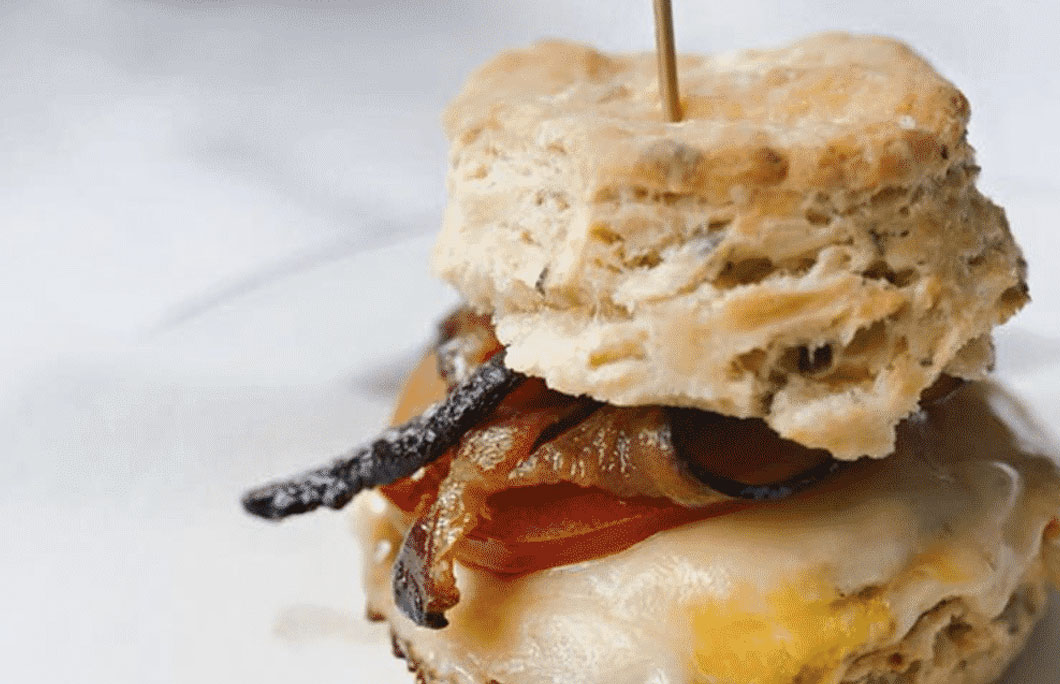 45. J.J. Hapgood General Store and Eatery – Peru, Vermont
Who could resist this Bacon, Egg and Cheese Breakfast Sandwich on homemade biscuits? Once you taste this beauty at J.J. Hapgood General Store you'll be a fan for life. A homey, country general store in Peru, there's a wood-fired oven and gourmet products to browse.
Their sandwich bread is baked fresh daily and is crunchy yet soft. As for that breakfast sandwich? The Vermont bacon with the buttermilk sandwich is a perfect match.
Check out the most Instagrammable spots in Vermont
---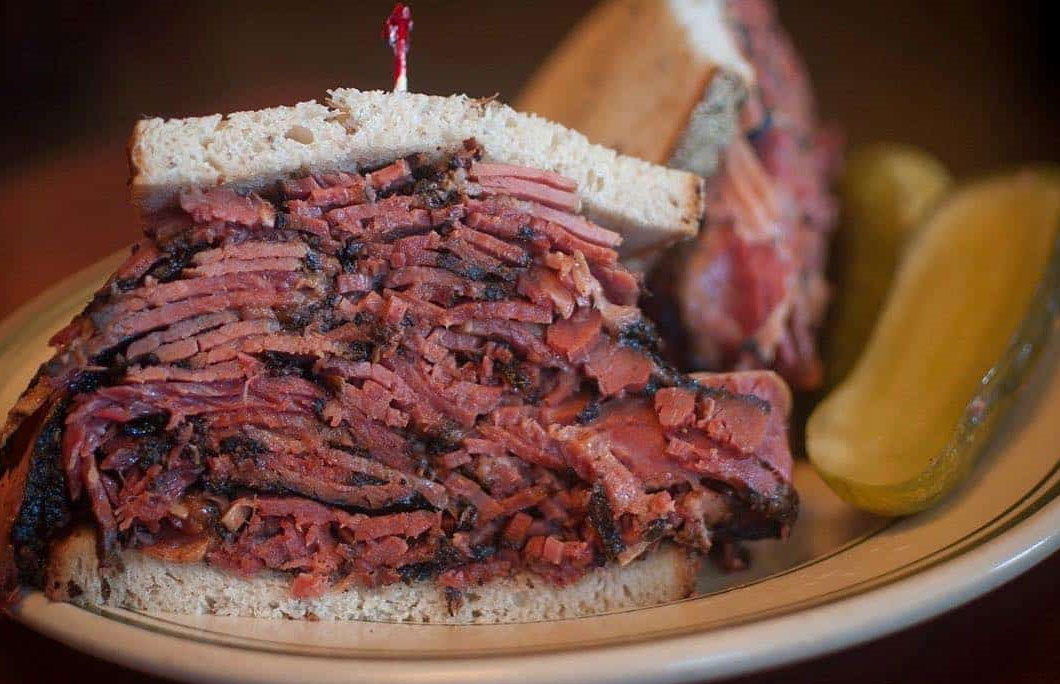 46. Route 58 – Virginia Beach, Virginia
The 58 Deli is all about the food and atmosphere, with friendly staff and giant sandwiches that rival Katz's or any other famous deli. Their hot Pastrami on rye bread is a beast of sliced meat that melts in the mouth.
It's a messy thing to eat something so big, but the taste is always worth it.
Check out the most Instagrammable spots in Virginia
---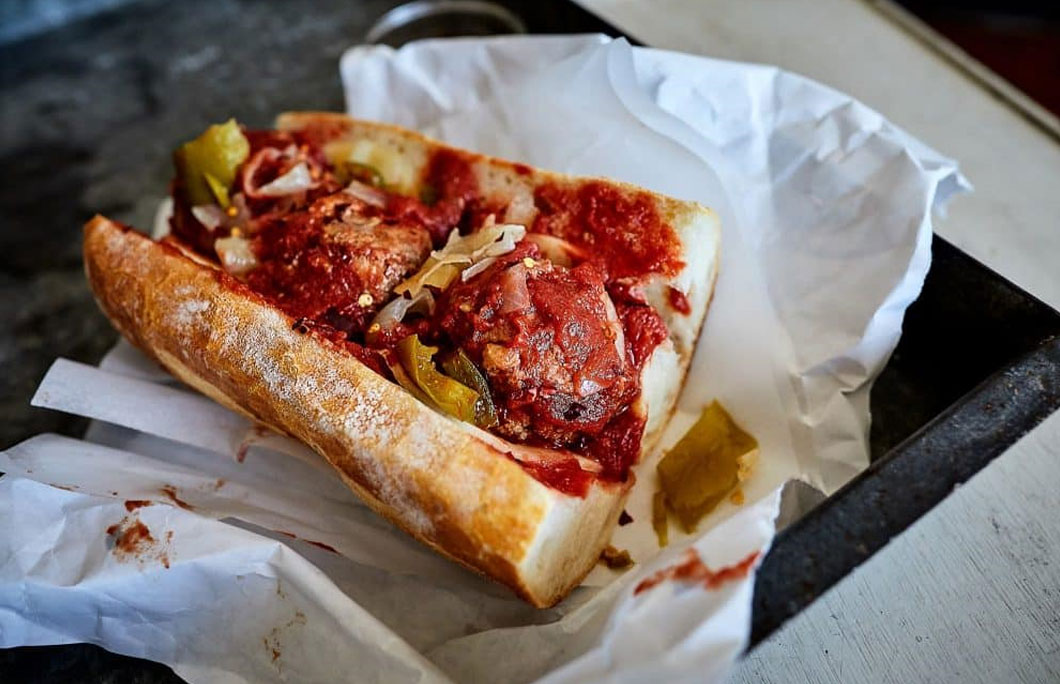 47. Salumi – Seattle, Washington
A premium salumeria, the handcrafted salami and cured meats are made at 309 3rd Ave South, but the deli has recently moved two blocks away in Pioneer Square. The sandwiches are on local, rustic bread, with a menu so tempting you'll find it tough to pick just one.
But pick just one you must, so make it the family-recipe meatballs with Provolone cheese.
Check out the most Instagrammable spots in Washington.
---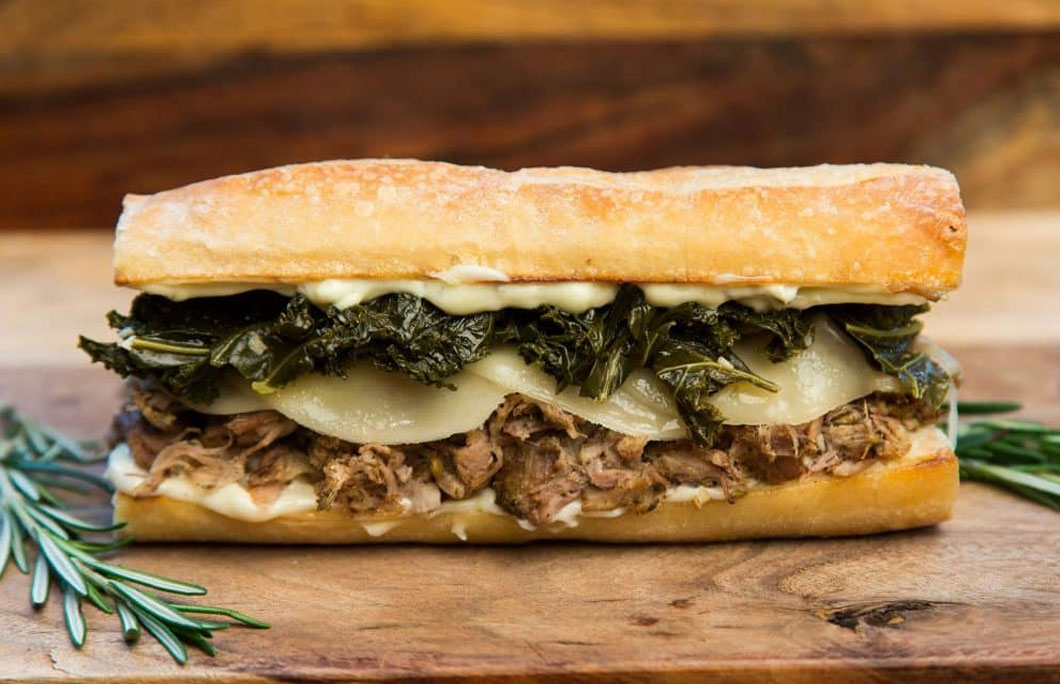 48. Secret Sandwich Society – Fayetteville, West Virginia
At the Secret Sandwich Society, sweet, savory, pickled, crunchy, salty and spicy ingredients mingle together on perfectly toasted bread. Unusual ingredients like a chipotle-bacon jam make this place stand out.
The Taft special comes with slow roasted pork shoulder, braised kale, provolone and rosemary mayo.
Check out the most Instagrammable spots in West Virginia
---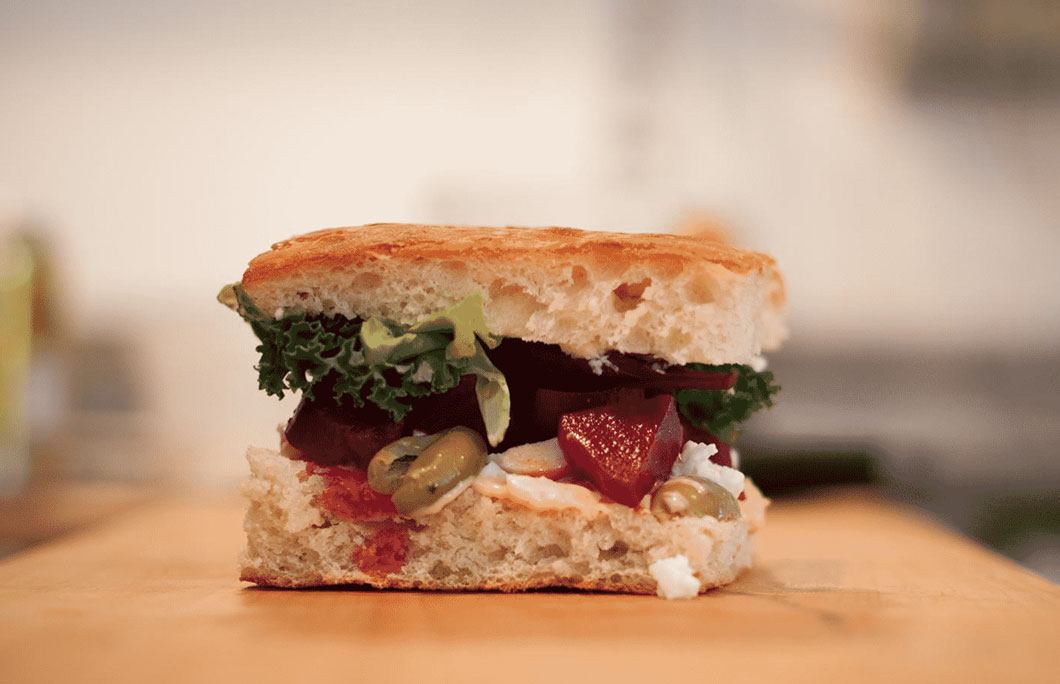 49. Underground Butcher – Madison, Wisconsin
Underground Butcher provides cut-to-order steaks, beef, pork, lamb, goat, fowl, Underground Meats Charcuterie, handmade fresh sausages and gourmet sandwiches. Basically, it's a meat lover's dream place.
The sandwich menu varies slightly each day based on contents of their meat case and seasonal availability, but expect tender roast beef or a lamb gyro.
Check out the most Instagrammable spots in Wisconsin
---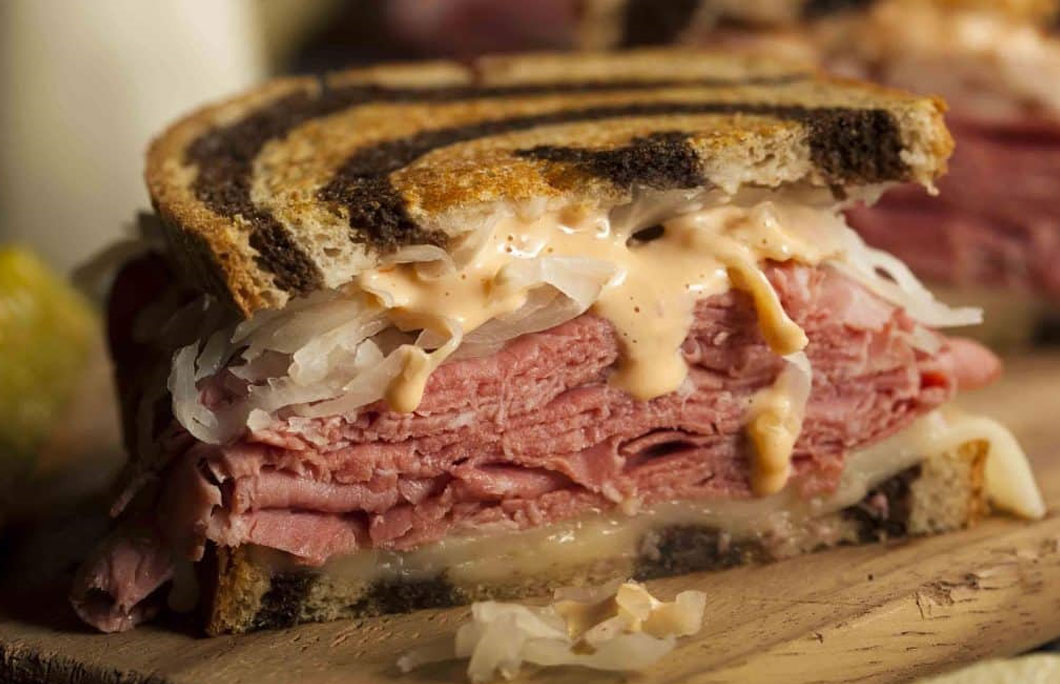 50. Cowboy Cafe – Dubois, Wyoming
Dubois' Cowboy Cafe has been a local staple since 1993 and is famous for its homemade and delicious variety of pies. But for a savoury treat they also do truly lipsmacking sandwiches that include a Cran-Brie Chicken or house-cured corned beef Reuben on crunchy rye.
Portions are big enough to feed a horse, but what else would you expect in Cowboy-land?
Check out the most Instagrammable spots in Wyoming
---