7 Best Steakhouses in Ohio
When it comes to juicy steak dinners with wine, and great company in a warm atmosphere, Ohio has loads of options. Whether you are looking for an upscale option to woo a date or a cosy neighbourhood eatery, there are plenty of choices to make your evening perfect. Here are our top picks for the best steakhouses in Ohio.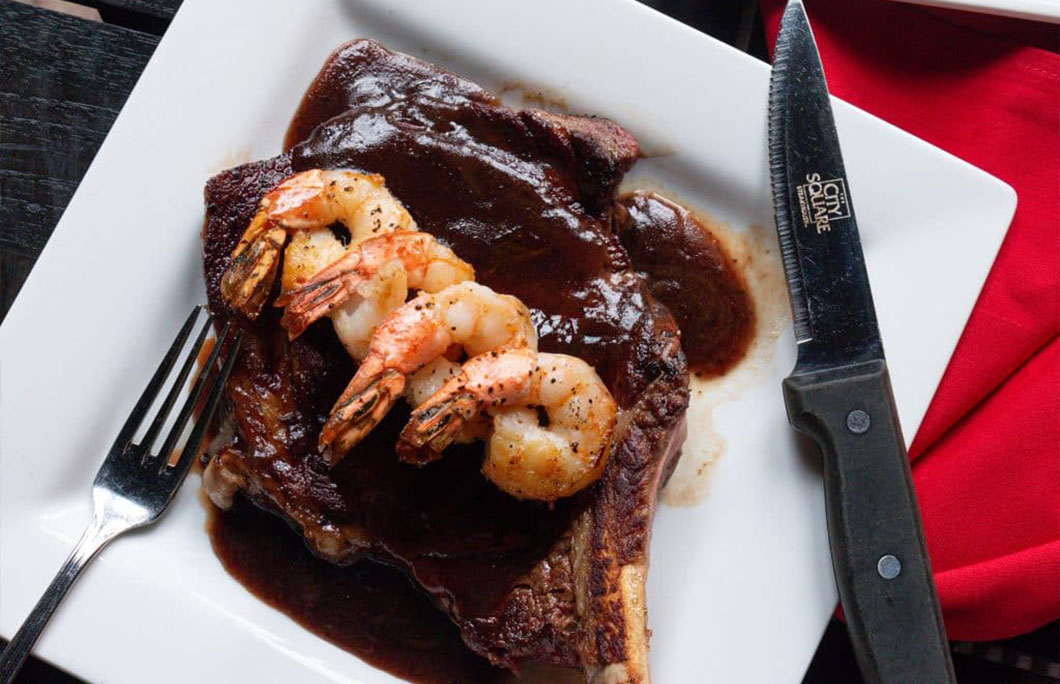 1. The City Square Steakhouse – Wooster
This vintage steakhouse is constantly praised as one of the best in Ohio for its excellent cuts, prime seafood and world-class service. Set in a historic Germania Hall building dating to the late 1800s, The City Square Steakhouse is the epitome of historic charm with a modern flair making it perfect for date nights, special occasions or family dinners. The City Square Steakhouse is much more than its charm, though. The food is also delicious. We recommend beginning with an order of their blackened scallops with garlic butter and then moving on to the butcher cut top sirloin or some surf and turf.
---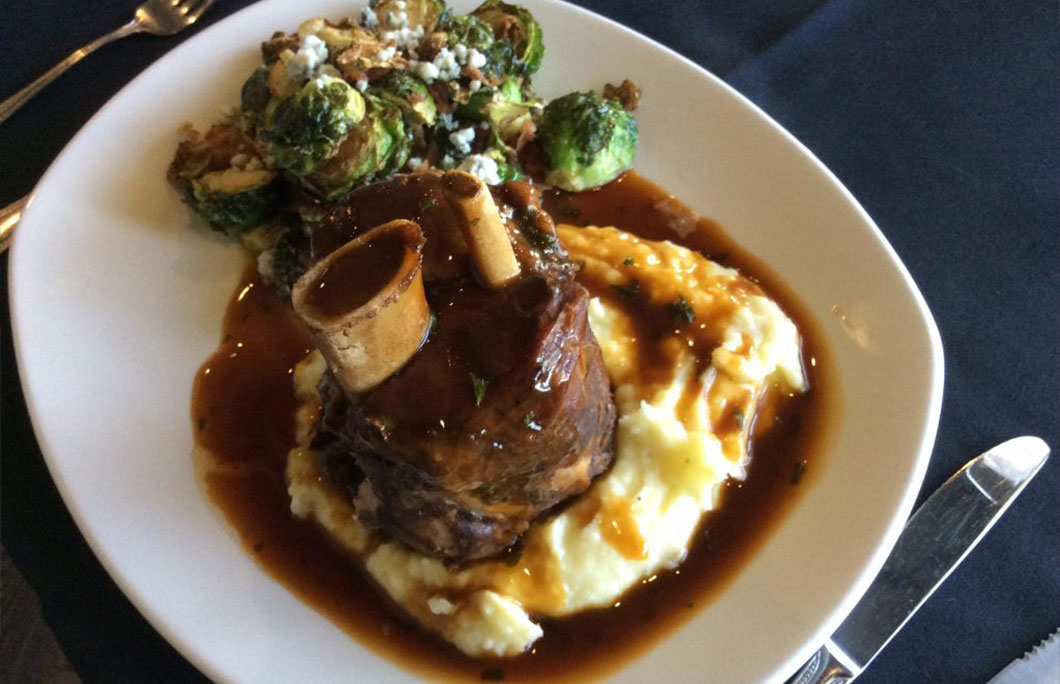 2. Ironwood Steakhouse – Tiffin
Ask anyone in Tiffin where to enjoy the best steak dinner, and they'll direct you to Ironwood Steakhouse. This upscale steakhouse slash bar is run by Chef Jimmy Jones who is dedicated to serving Ohio the very best steaks from prime sirloin to classic ribeyes. Be sure to start with their pulled to order mozzarella that is served alongside grilled sourdough, basil pesto and tomato jam. Then move on to their expertly grilled 12oz. NY strip.
---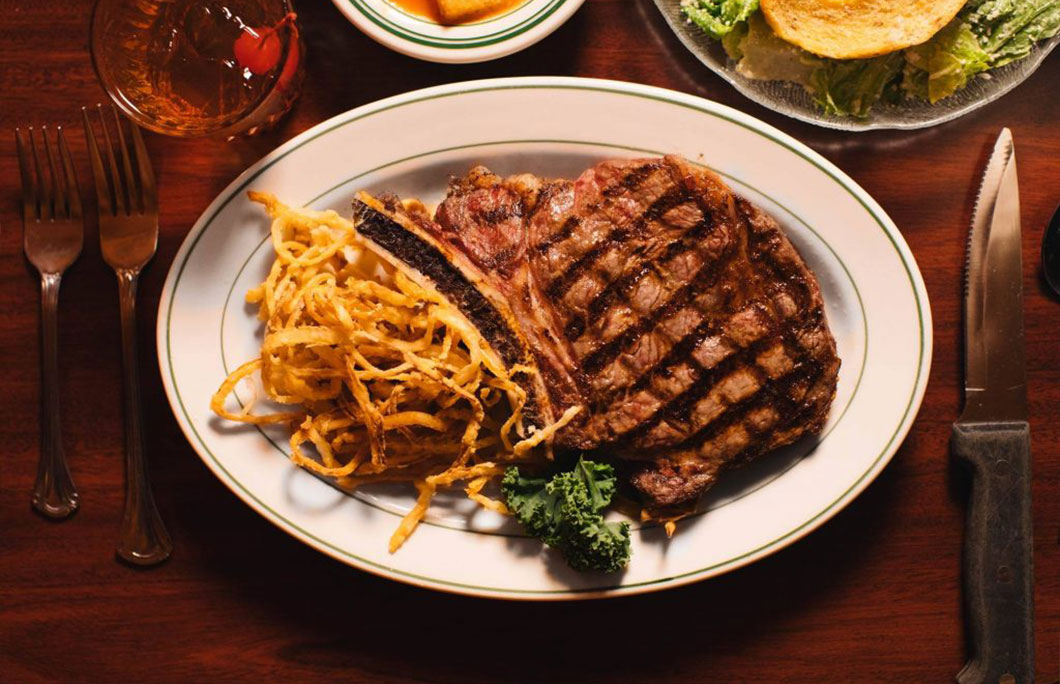 3. Pine Club – Dayton
Pine Club is the perfect spot to enjoy a delicious juicy steak dinner among other classic American fares in a cosy, low-lit setting. Since 1947 this classic steakhouse has been providing Dayton with the very best in prime cuts, warm hospitality ad cold drinks. Take your pick from any of their delicious apps like the fried blue point oysters or Nantucket Cape scallops. Then, it's time to make your steak pick. There are loads of excellent choices, but we recommend the porterhouse.
---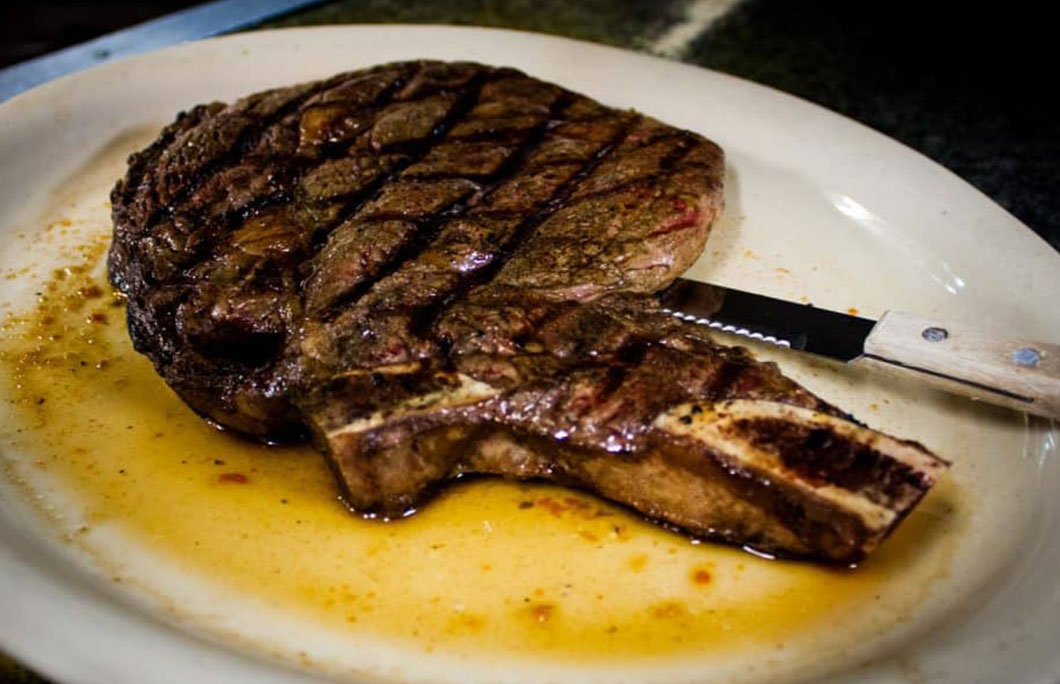 4. Arnie's West Branch Steak House – Ravenna
Who doesn't love a classic steak dinner in a cosy country setting. For more than 30 years, Arnie's has been commited to being one of the best when it comes to hospitality, great food and a cosy, casual atmosphere. In this low-key, understated chop house you'll find all your favourites from petit filets to chopped sirloin to classic porterhouse and ribeye. We recommend the porterhouse for an epic dinner you won't be forgetting anytime soon.
---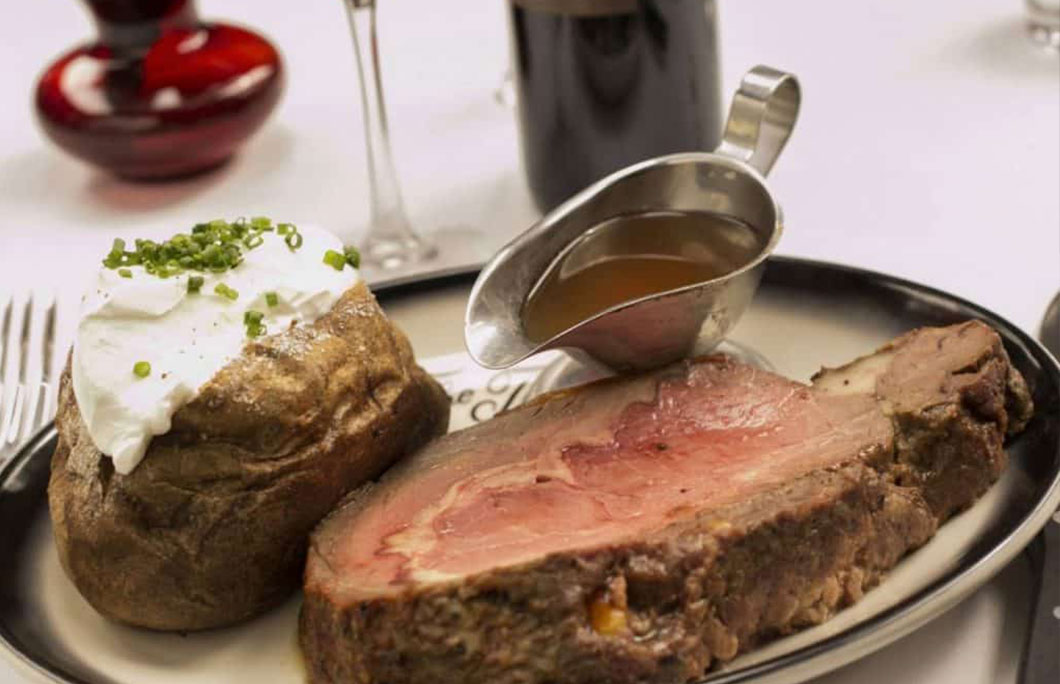 5. The Top Steakhouse – Columbus
The Top Steakhouse is the top steakhouse of choice (get it?) for those looking for a great steak dinner in Columbus. This swanky, romantic and clubby eatery is known for its delicious steaks, excellent wine list and unmatched service. The atmosphere is sophisticated without being stuff and welcoming without being overbearing; making it perfect for date night or catching up with a friend over dinner. We recommend their french onion soup alongside the prime rib with a wine pairing.
---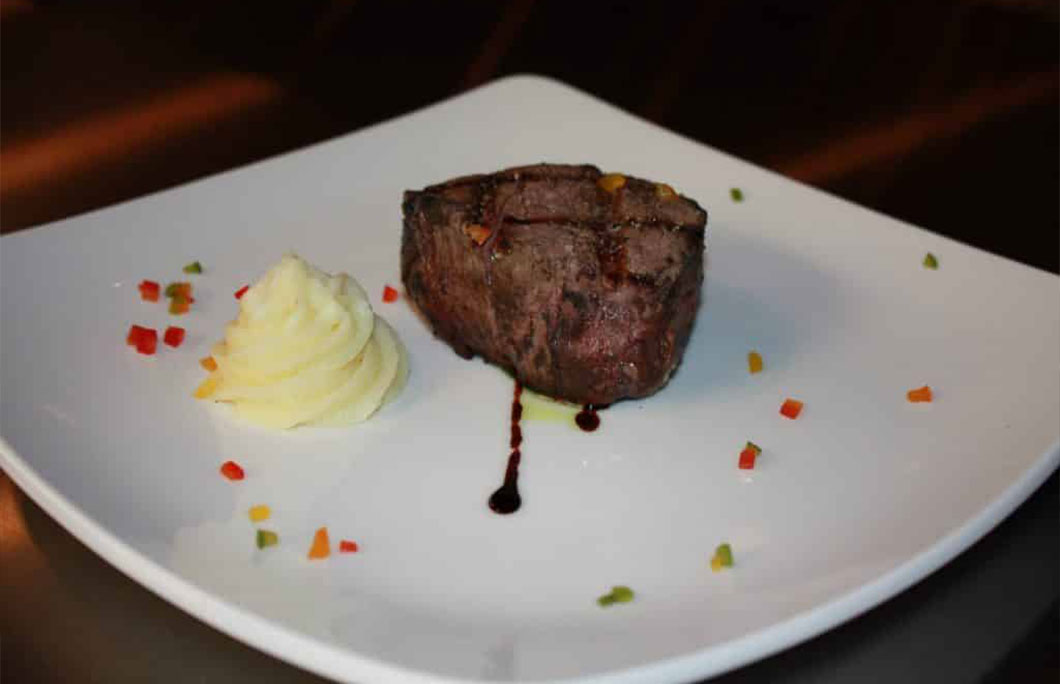 6. Strip Steak House – Avon
Set in an old 1850's barn, Strip Steak House is where rustic midwestern charm meets elegant dining. Just one visit and you'll see why this Avon gem is one of the best steakhouses in Ohio. Start with an order of their famous lobster cakes or almond prawns with a bottle of wine to match. Then move on to their 'Jake's Steak' a drool-worthy 10oz butter battered top sirloin. Be sure to safe a little room for dessert too.
---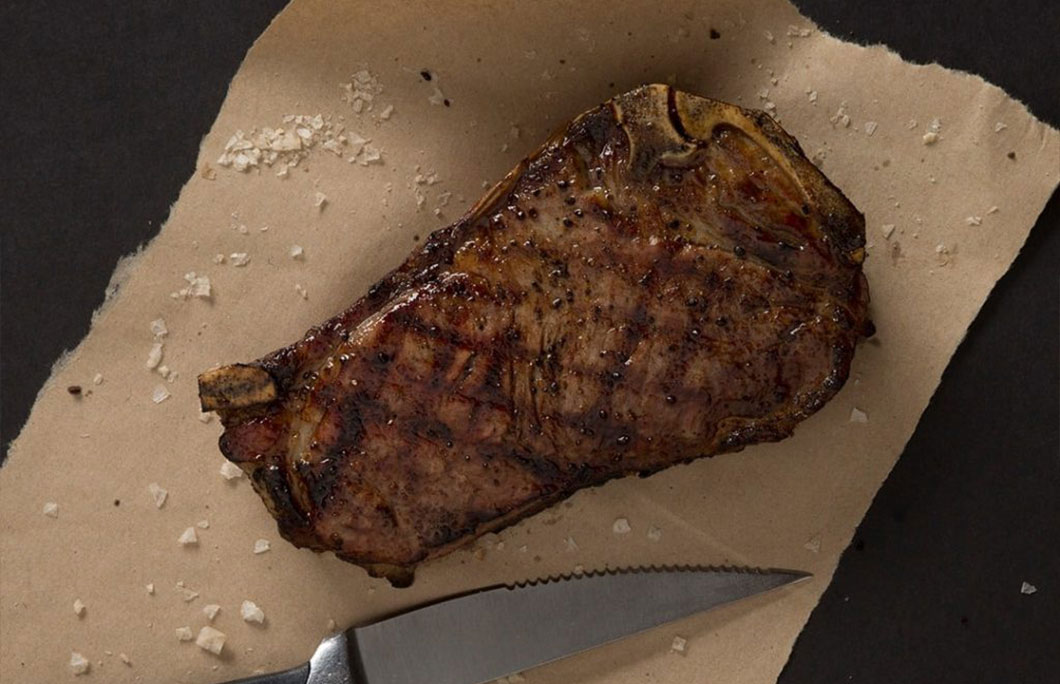 7. J. Gilbert's Wood-Fired Steaks and Seafood – Columbus
This upscale-casual steakhouse is one of the most famous names in the midwest when it comes to a delicious steak dinner. Whether you're marking a special occasion or just looking for a sophisticated spot for date night, J. Gilbert's always has you in mind. Be sure to get started with an order of their classic shrimp cocktail and jumbo lump crab cakes. Then move on to the 12oz. Kansas City strip and be sure to ask for a whiskey or wine pairing.
---