The 7 Best Colombian Food Dishes To Try
Colombian food isn't as packed full of spices as Mexican or even Cuban food. But, each dish embodies a sense of delightful magic that'll have your tastebuds tingling at the first bite.
From meat-filled platters to lighter soups and straight through to the ever-famous arepas, traditional Colombian food caters to any taste. Even the pickiest of eaters will find something they like when travelling through Colombia.
It's best to come here hungry, as there's truly no such thing as a light meal when it comes to Colombian dishes. Discover some of the best food in South America and get ready to try the seven best Colombian food dishes.
Traditional Colombian Food, How do these rankings work?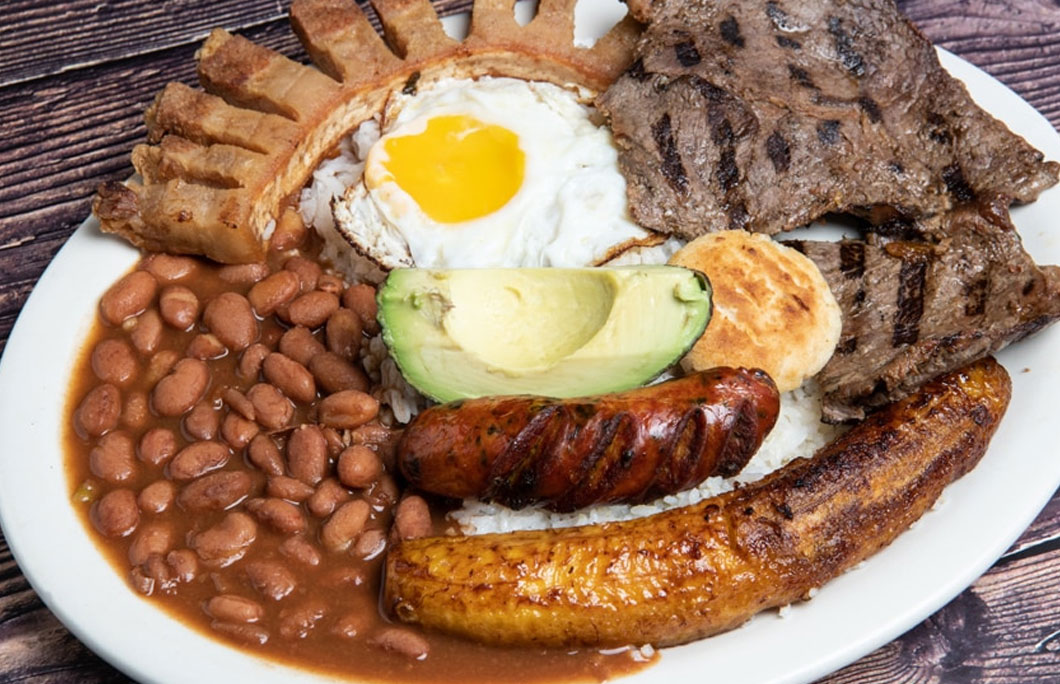 1. Bandeja Paisa
When it comes to popular Colombian food, at least amongst locals, you won't find anything more typical than Bandeja Paisa. While it's traditionally seen in the Paisa region of the country, you can find this meat-filled platter anywhere.
It comes with Paisa pinto beans, rice, ground beef, fried pork belly, chorizo, fried eggs, baked plantain and an arepa. Huge? Yes. Absolutely delicious? Also yes.
---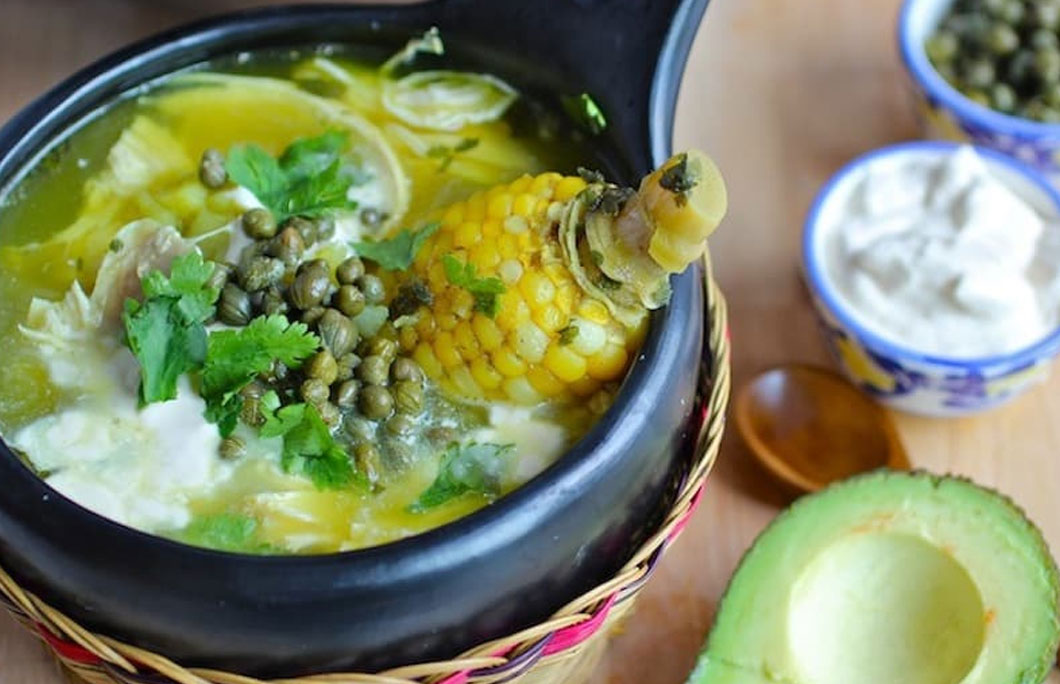 2. Ajiaco
Traditional Colombian food doesn't always have to heavy, which is why Colombians also love to slowly sip Ajiaco, a light corn soup. Ajiaco is traditionally found in the country's capital city of Bogota, but you can sample the warm dish pretty much anywhere, especially in the colder climates.
Colombian Ajiaco is made with chicken breast, chicken stock, onion, various types of potatoes, fresh corn, and cilantro.
---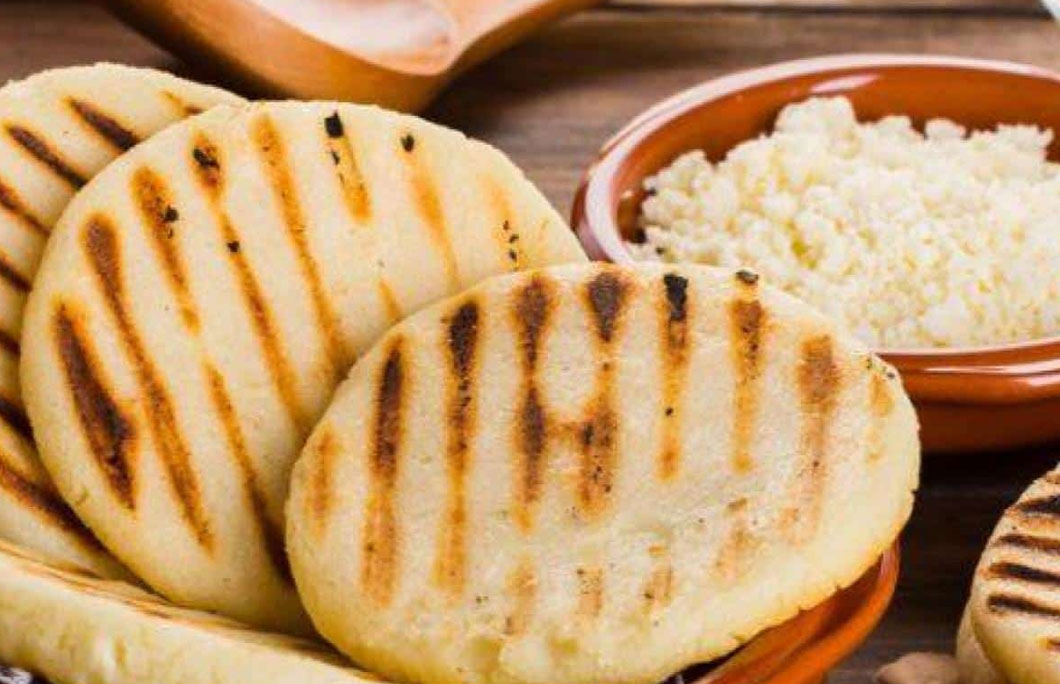 3. Colombian Arepas
You'll find arepas in both Colombia and Venezuela, but Colombians will argue up and down that their arepas are better. Arepas in Venezuela are usually stuffed full of ingredients, while arepas in Colombia are usually served warm with butter, cheese, or egg on top.
However, the best arepas in Colombia are those stuffed with warm, gooey cheese. Arepas are basically the glue that holds Colombia together, so you can't leave the country without trying this traditional food.
---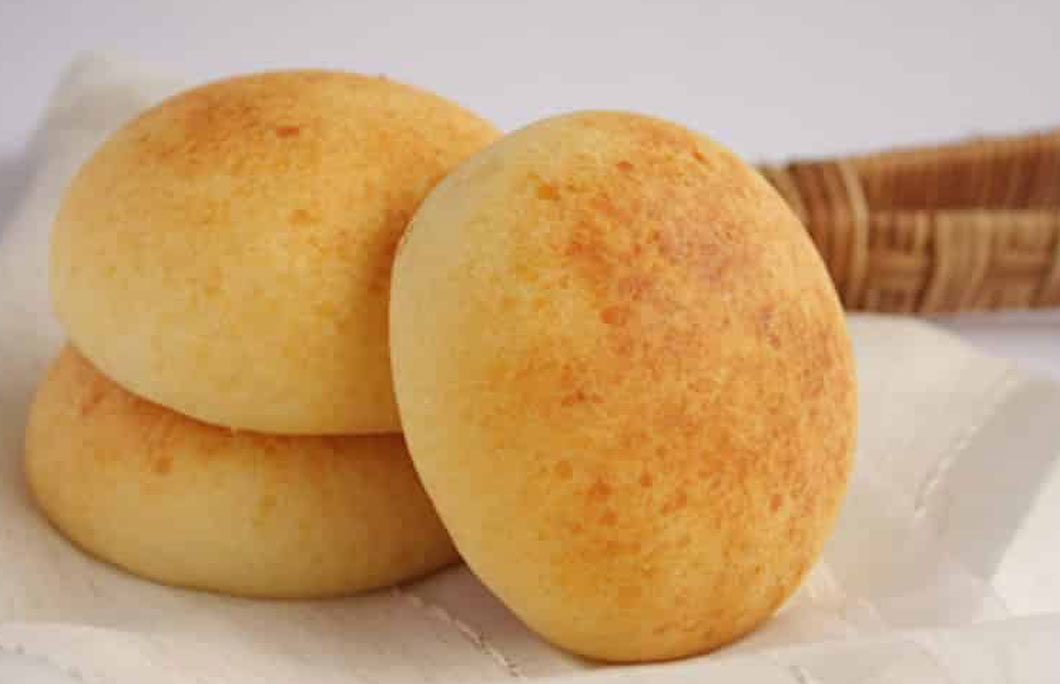 4. Almojabanas
Don't get this word confused with "almohadas" when you go to a cafe to order. Almojabanas are a tasty, cheesy bread and "almohadas" are pillows. However, almojabanas are so fluffy and sensational that they might as well be little pastry pillows.
They're great when paired with your morning coffee or as an afternoon treat, and they're usually filled with cuajada cheese and made of cornflour.
---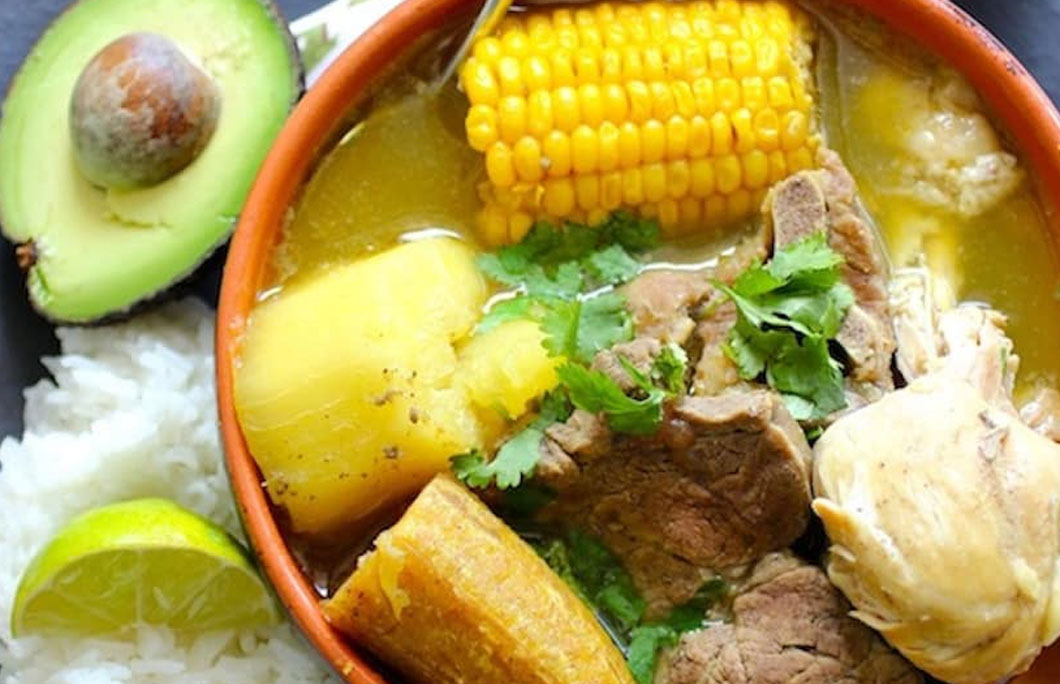 5. Sancocho
There's no disputing the fact that Colombia is a paradise filled with delicious soups, and Sanchocho is perhaps one of the most well-known soups in all of Latin America.
While there are numerous different varieties of this flavourful soup, the recipe usually calls for various kinds of meat, ears of corn, and tasty stewed plantains.
---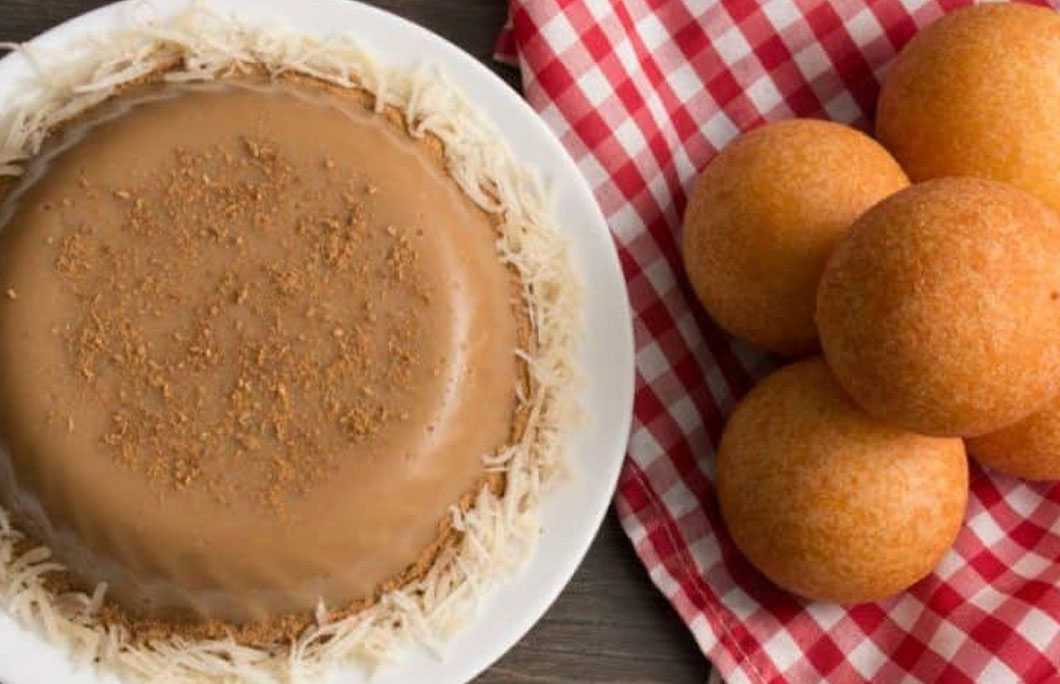 6. Natilla and Bunuelos
If you're lucky enough to spend Christmas in Colombia, then prepare to devour one of the most delicious and typical Colombian foods. While they only really serve natilla around Christmastime, you can find tasty buñuelos on every street corner.
But, there's nothing quite like the combination that evokes a sense of Christmas spirit. Natilla is a delicious pudding-like dessert that locals make with cinnamon and raisins. Pair that with the cheese-filled balls that are buñuelos and you've got yourself a Christmas miracle.
---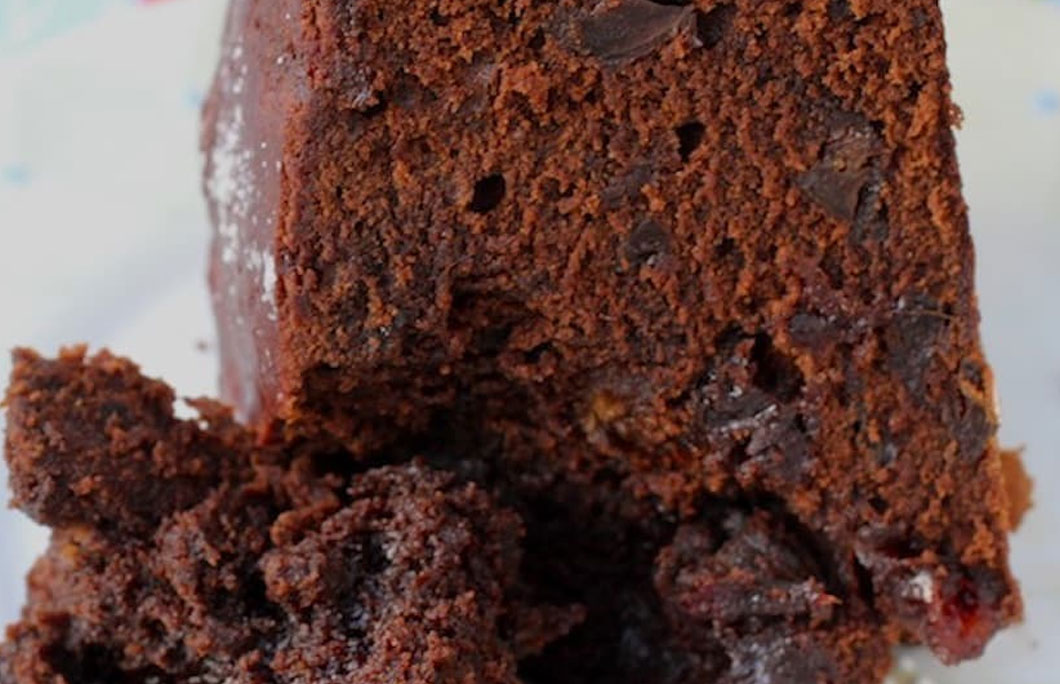 7. Torta Negra
While Colombian doesn't have a Dulce de Leche dish or even a famous Argentinian alfajor, they do serve a delicious black cake. Walk into most Colombian homes and someone in the family will have a delicious Torta Negra recipe up their sleeve.
A general recipe usually calls for prunes, raisins, port wine, dark rum, figs, and cinnamon. It's delectably sweet, and we suggest trying a few different versions to find the one that you love the most.
---