The 25 Best Burgers In Indiana
The simple hamburger is easily one of the tastiest creations in the world; juicy, meaty and always reliable, it's a relief for fellow greedy guts to know that the burgers in Indiana are some of the best in the country.
From the huge and monstrous burgers packed with toppings right through to fine dining restaurants with their gourmet take, we've come up with a list that has something for everybody.
Get ready for a feast. From Fort Wayne to Indianapolis and all the way over to other smaller spots throughout the state, here's where to find the best burgers in Indiana.
Best Burgers In Indiana, How do these rankings work?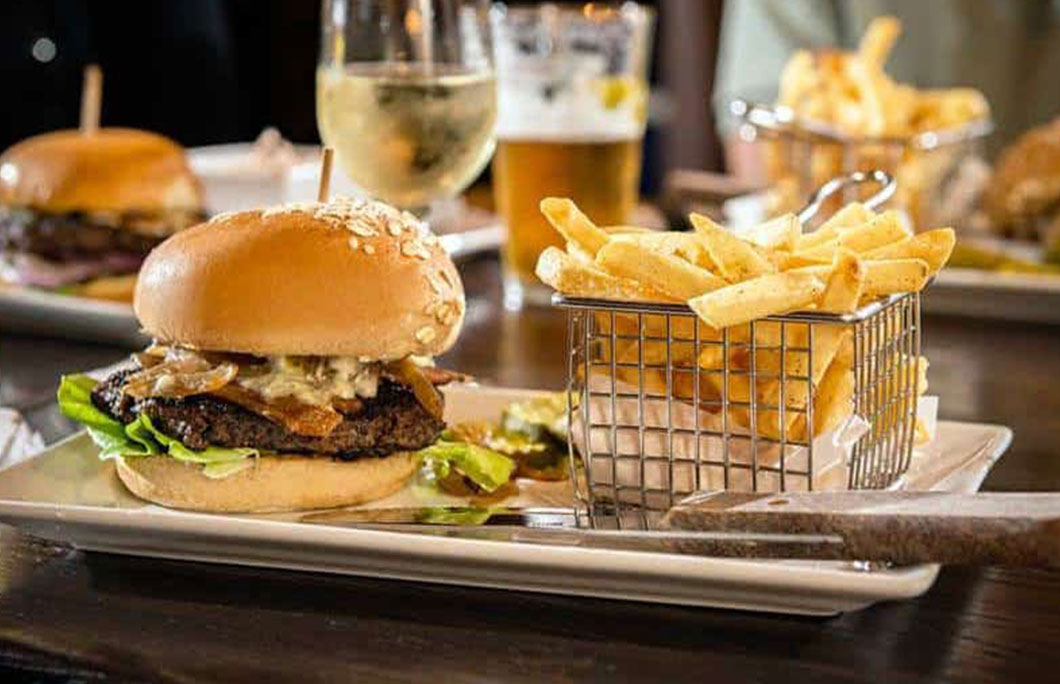 1. Burgerhaus – Indianapolis
Burgerhaus is known as the number-one burger place in Indianapolis, and for good reason. They pair the best in prime beef with zesty natural ingredients from far-off (and not so far) places. Order The Cozumel, with its island-grilled pineapple and guacamole, or sample The Monaco, which comes with white cheddar, sautéed onions, and mushrooms.
---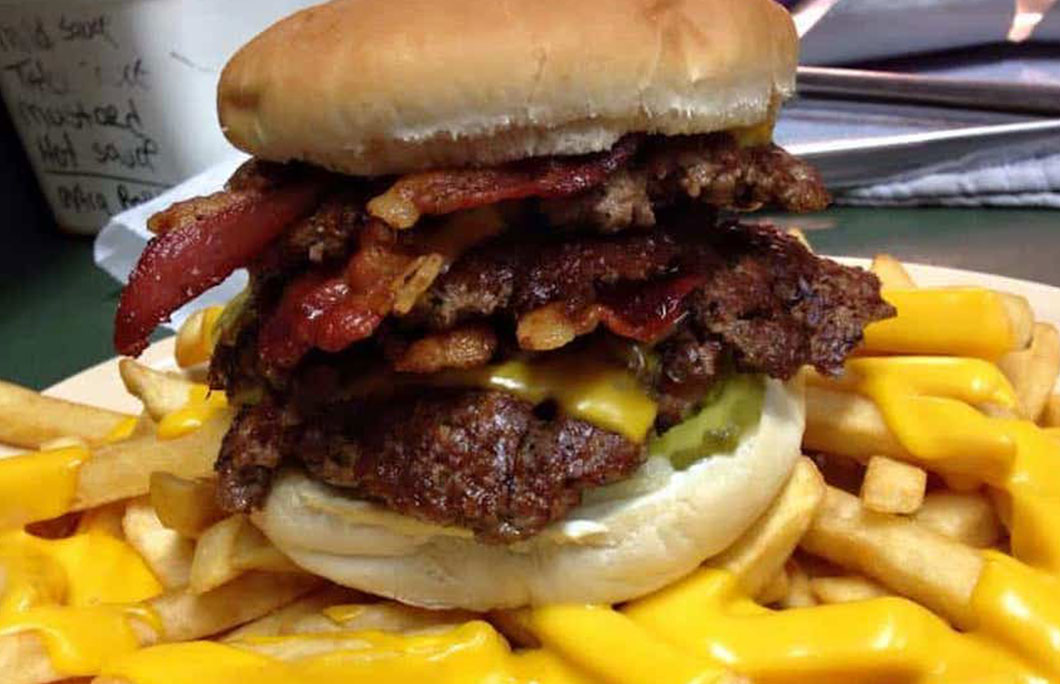 2. The Superburger – Paoli
Feeling super hungry? Get the Triple Newk. It's a Bacon Cheeseburger made with three quarter-pound patties. These patties are made with locally raised 90% lean grass-fed beef. Then, they top them with three layers of cheese and three layers of bacon. Yes, it truly is a super burger. And, yes, you're going to absolutely want to order seconds or perhaps even thirds. It's easily one of the best Indiana burgers you'll ever taste.
---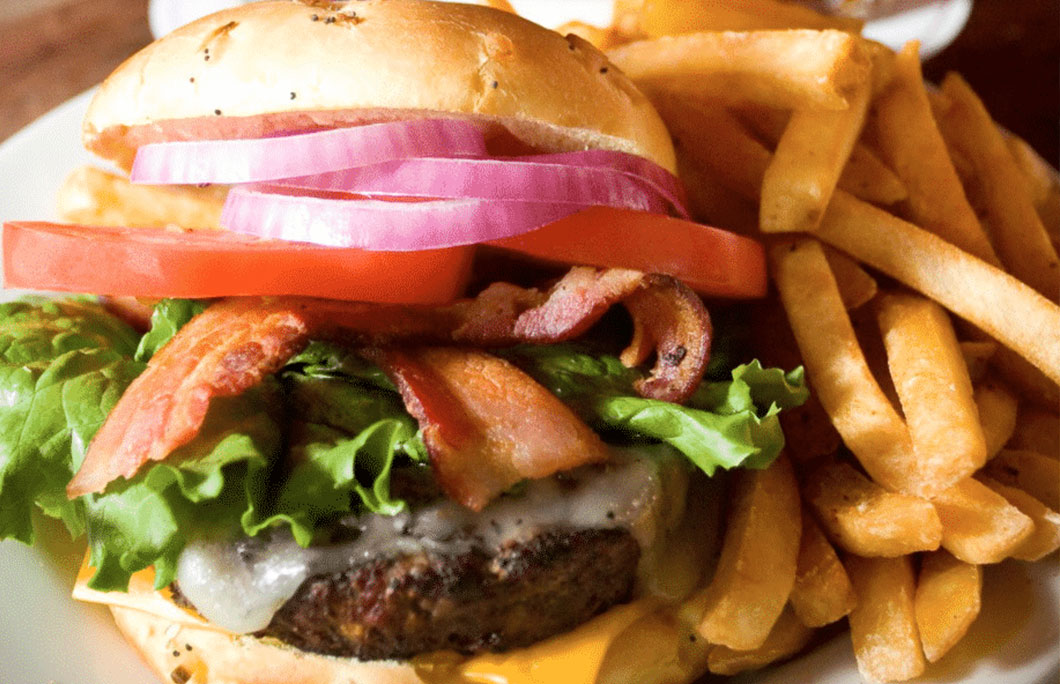 3. Henry's Restaurant – Fort Wayne
This cosy place is home to the famous, and oh-so-delicious Henry burger – one of the best burgers in all of Indiana. It comes on an onion bun, and the 8-ounce ground beef patty is topped with your choice of cheese, lettuce, onion, pickles, mayonnaise, and German-style mustard.
---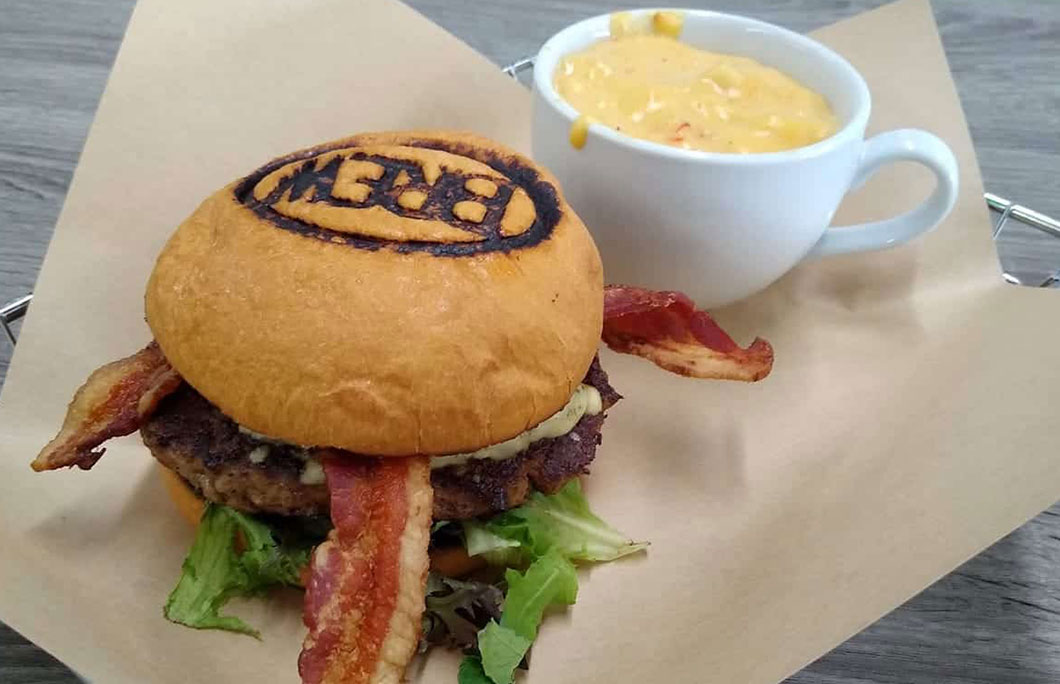 4. Brew – Jasper
Brew is an all-day cafe serving bistro-inspired fare with craft coffee, cocktails and beer. And, in 2018, the entire state of Indiana voted their Brew Burger as one of the absolute tastiest Indiana burgers. It's an eight-ounce burger that comes loaded with smoked bacon, cheddar cheese, coffee BBQ sauce, and a perfectly crispy onion ring. The coffee BBQ sauce alone warrants a try.
---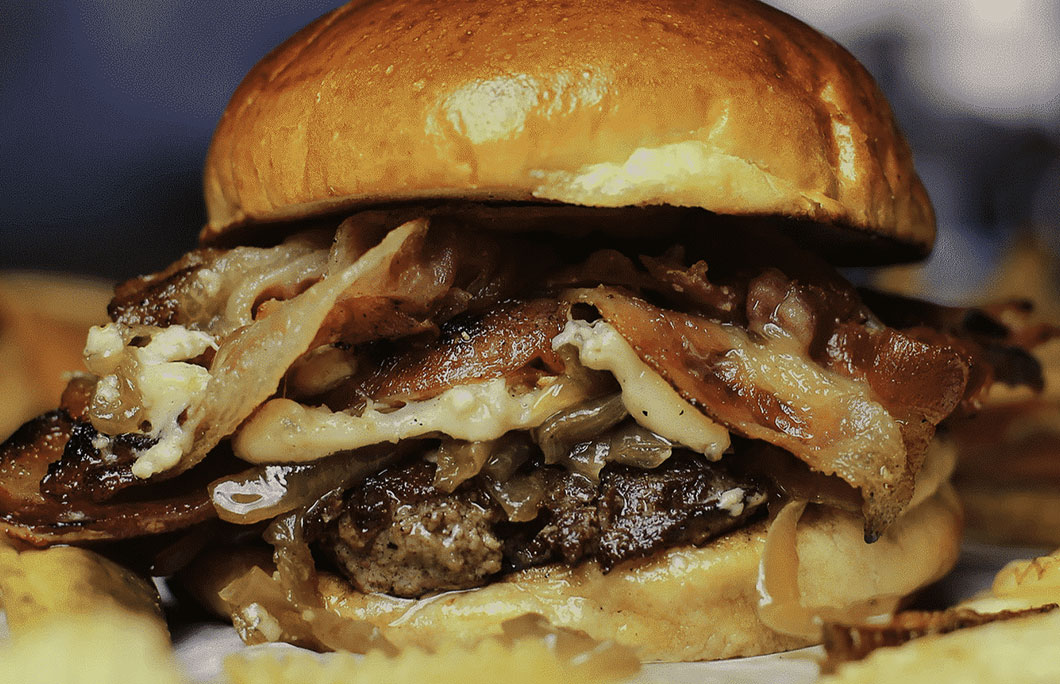 5. Fat Dan's Chicago-Style Deli – Indianapolis
Fat Dan's Chicago-Style Deli is foodie heaven full of burger-bombs. Here, you'll find options like the super-spicy "Ghost," the Double-Brother Fat Burger, or the Fat Havana, with smoked pork and smoked maple ham. The atmosphere, which is sporty and vibrant, cannot be beaten. Simply drool-worthy burgers.
---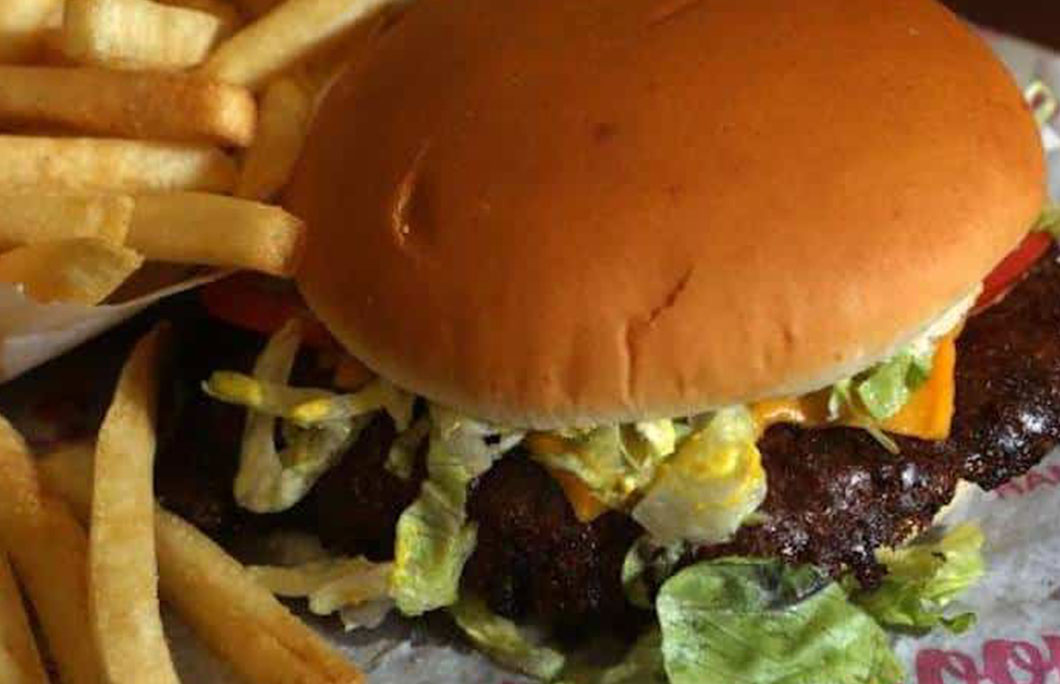 6. Schoop's Hamburgers – Portage
You'll find a handful of Schoop's Hamburgers peppered all over northern Indiana. In fact, they've been a local staple in the Calumet Region of Indiana since 1948. There's a lot to love about these fresh, never-frozen burgers. As they put it, "a Schoop's burger spills out of the bun." It's absolutely loaded with flavour and will soothe any burger craving you have.
---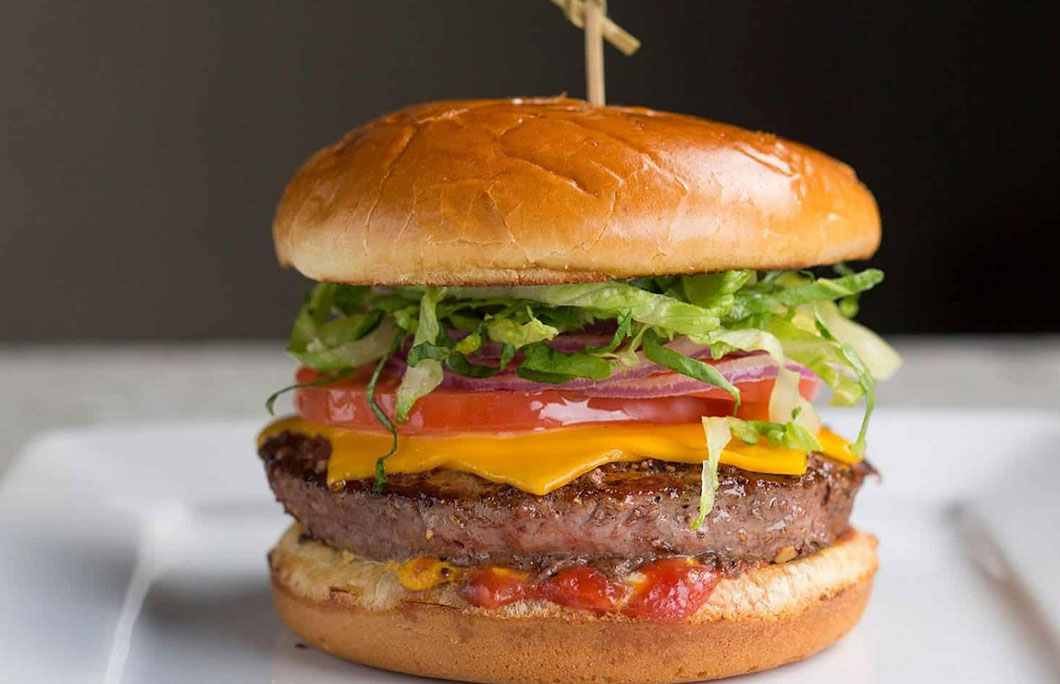 7. BRU Burger – Indianapolis
Located on the popping Mass Ave, find BRU Burger. They serve up delights like the Bourbon Burger (with a peppercorn-bourbon glaze), the Garlic-Three Cheese Burger (come on, how could you resist?), and the Honey-Chipotle BBQ. Their selection makes it one of the best burgers in the state, especially for picky eaters who constantly have to try something new.
---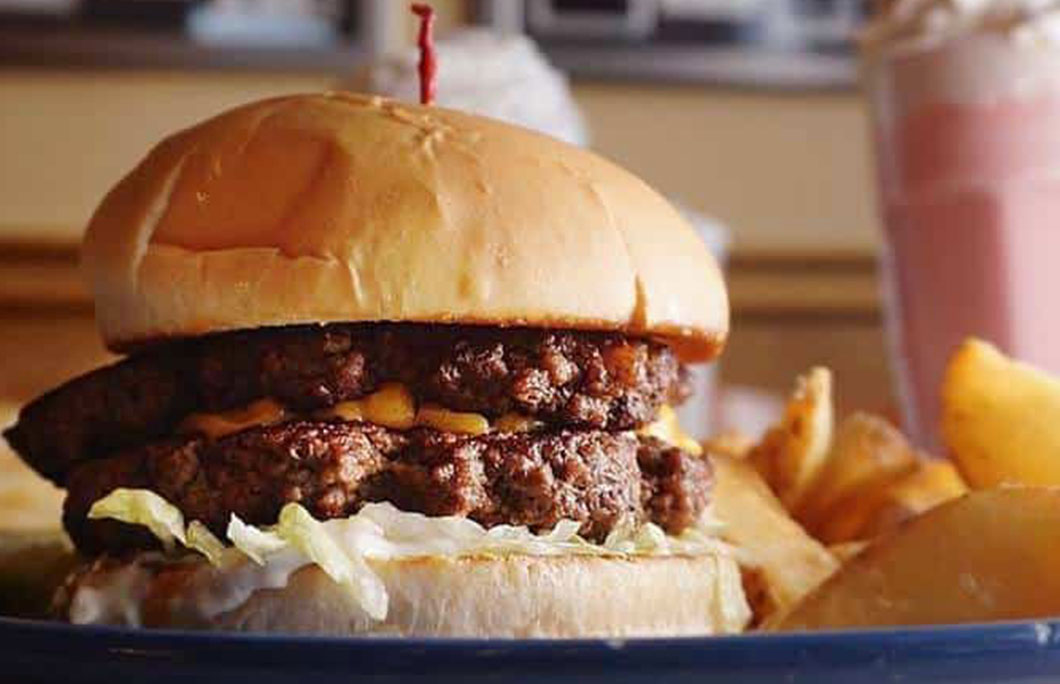 8. Don Hall's Hollywood Drive-In – Fort Wayne
The only other winner in Fort Wayne to make the Best Burgers of Indiana list was a small little American diner called Don Hall's. With hometown vibes and classic offerings, it's the simplicity here that creates such savoury tastes. Order the winner, The Big Buster. It's a doubledecker burger with gooey cheese and a special sauce.
---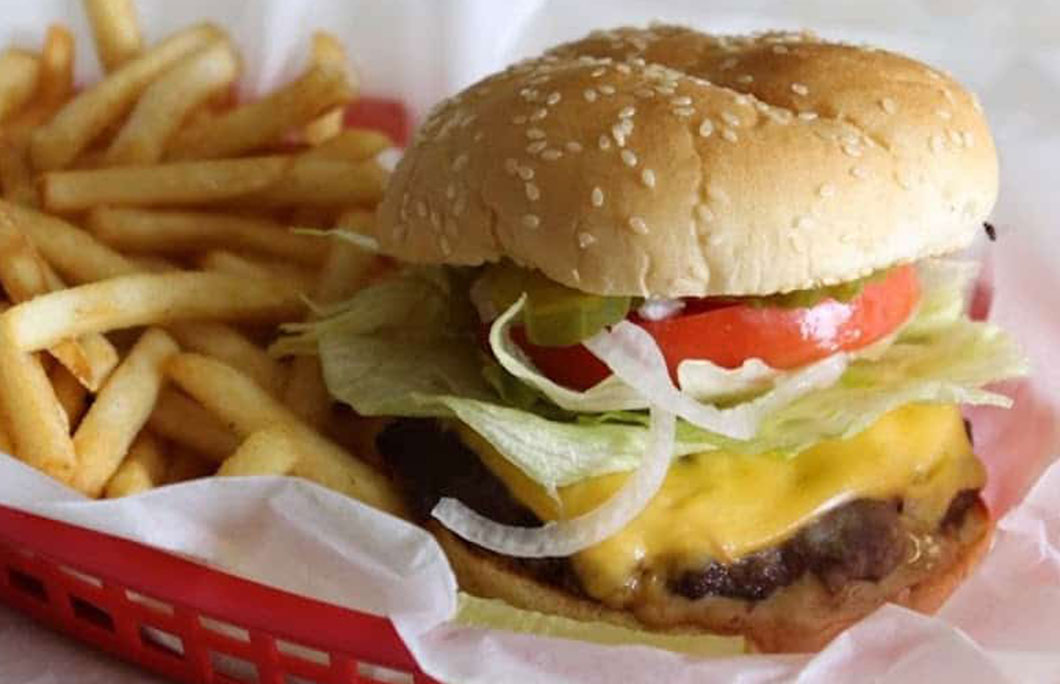 9. Triple XXX Family Restaurant – West Lafayette
If you're travelling through Indiana then you're definitely going to want to stop off at the Triple XXX Family Restaurant. It's an old-school style soda fountain where you can sample some of America's best burgers and root beer floats. The Duane Purvis All-American is consistently ranked as one of the state's tastiest burgers. Loaded with creamy peanut butter, it doesn't get much more American than this.
---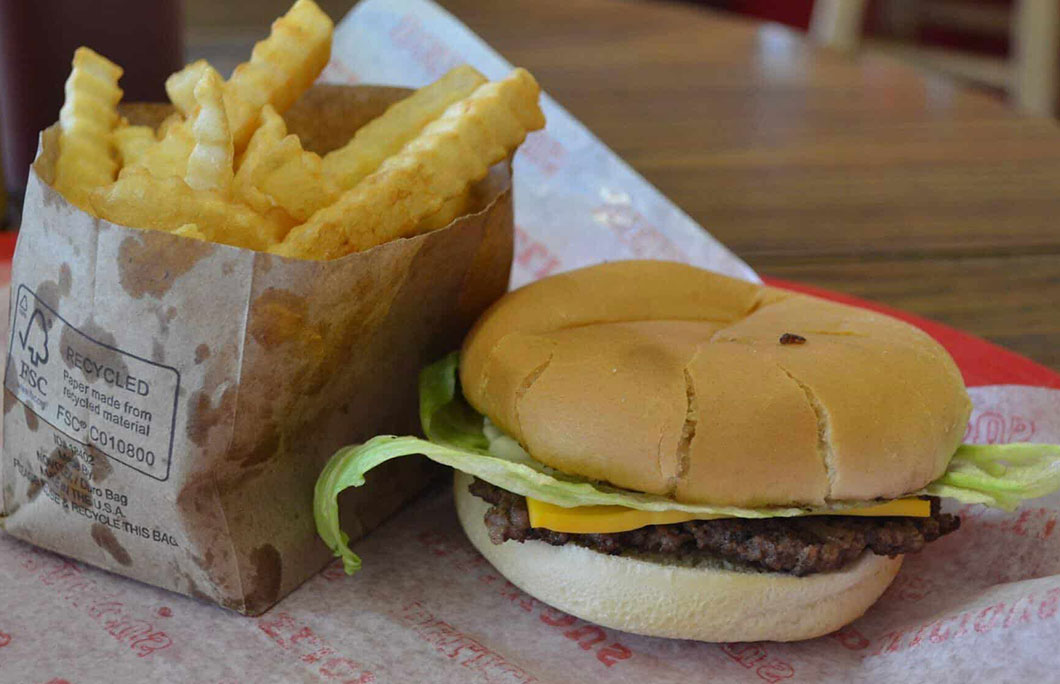 10. Hinkle's Hamburgers – Bloomington
Hinkle's is about as hometown as it gets, and we mean that in the best way possible. What looks like an old red and white general store is actually a hidden gem where you'll find some of Indiana's best burgers. They grind all of their meat in-house daily and grill it up to perfection. Add on some crispy crinkle-cut fries and you've got yourself a meal you'll be dreaming about for long after the last bite.
---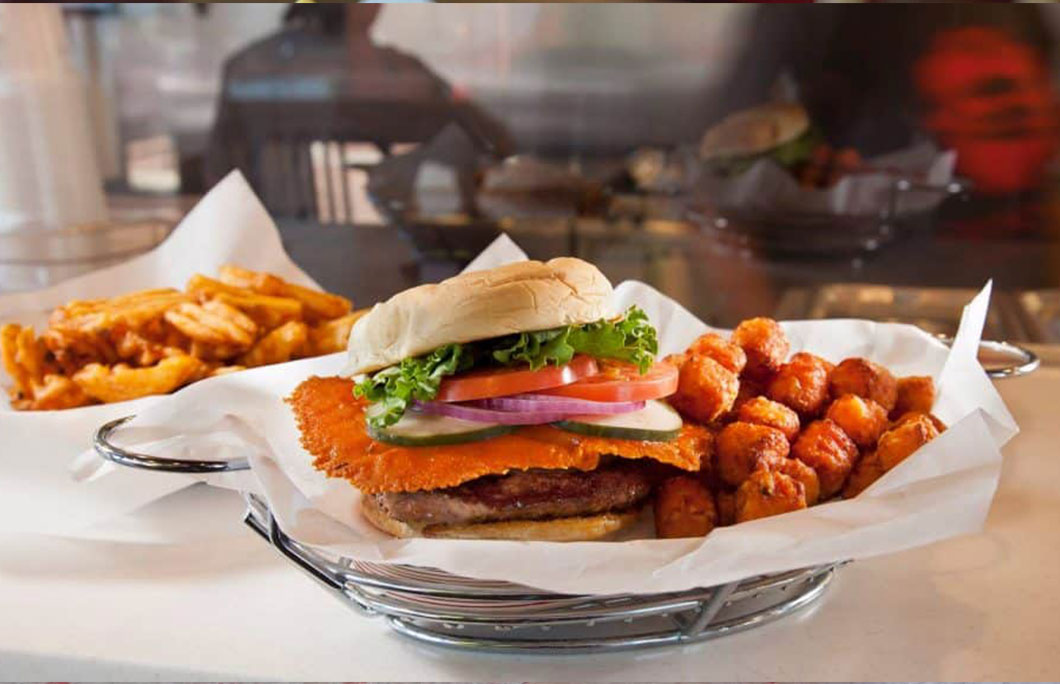 11. Punch Burger – Indianapolis
This hip eatery elevates the idea of fast food, bringing premium local beef and only the best gourmet ingredients together. As well as classic cheeseburgers you can also try their unique Thai burger with Peanut Butter, Onion, Asian Slaw and Sweet Chili Sauce or the special 'burnt cheese' which has a crispy ring of burnt cheese on the patty.
---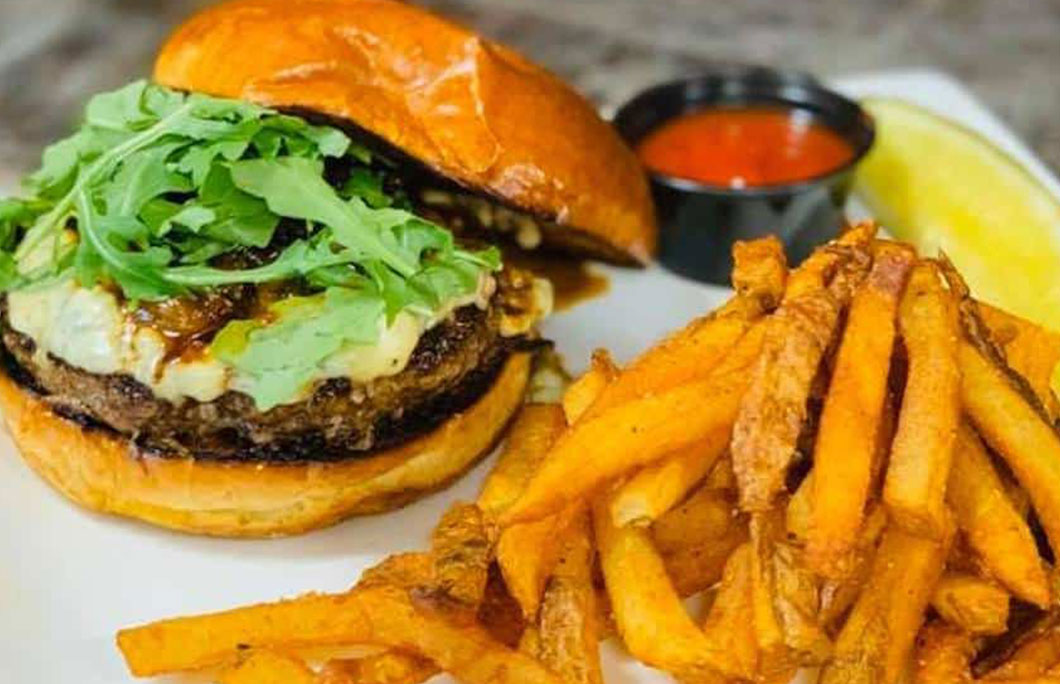 12. Off Square Brewing – Crown Point
Off Square is pretty on point when it comes to burgers and brews. Because, few things in life taste sweeter than an ice-cold beer and a thick, juicy burger. Start your visit off with poutine or a jumbo pretzel. Then, settle in for the main course, their Off Square Burger. Featuring a whole half-pound of black Angus beef, they top it off with stout caramelized onions, sauteed mushrooms, smoked gouda and white truffle aioli.
---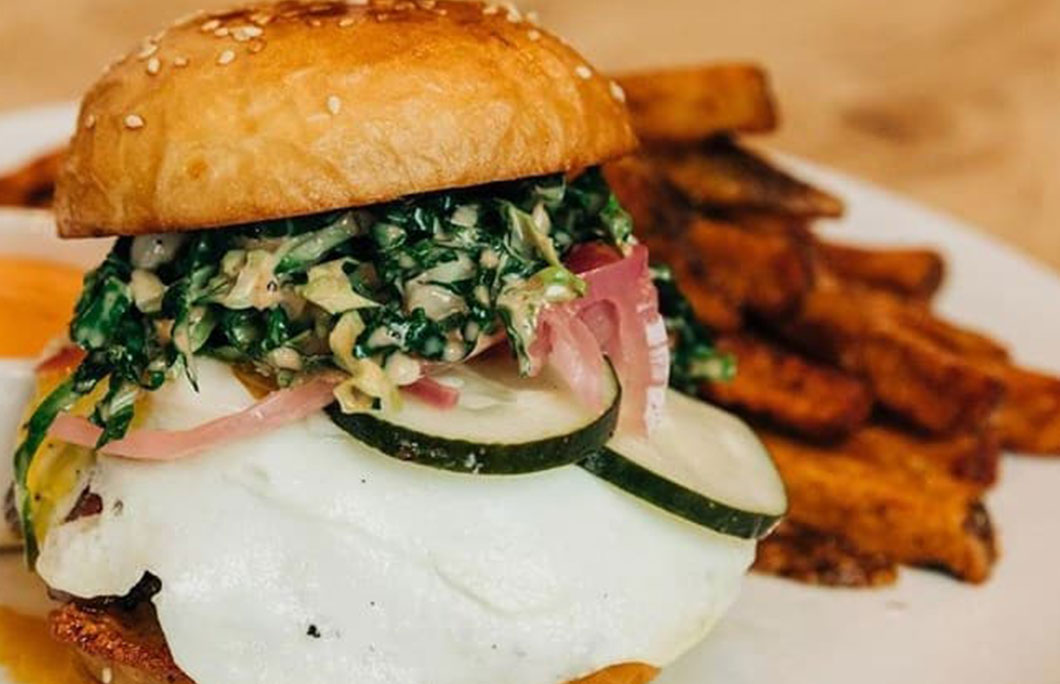 13. Junk Ditch Brewing Company – Fort Wayne
There aren't that many burgers on the menu at Junk Ditch Brewery, which means that when we say they're some of the best burgers in the city, we mean it. While they often rotate menus, in the past, guests have loved their namesake burger. It's made with Wagyu beef and pickled onion, which creates a unique flavour profile that's surprising to find in this small town.
---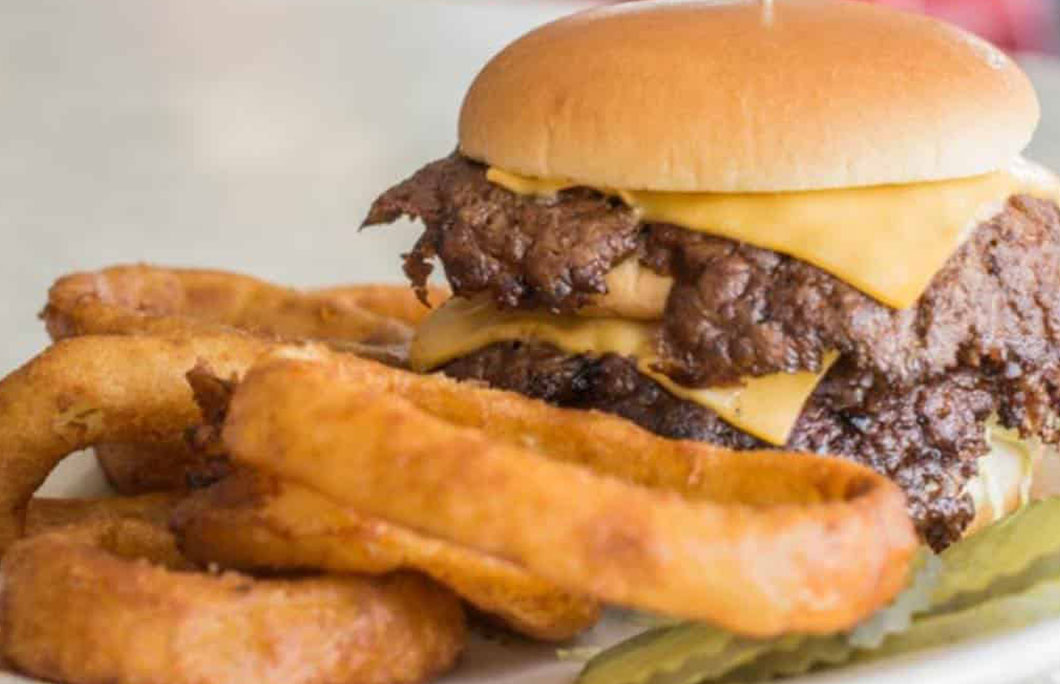 14. Working Man's Friend – Indianapolis
In the Midwest, you'll find lots of what high-brow foodies call a "lacy edged burger." It's a patty where they've smashed the meat out all the way to the edges to create a bit of a "beef candy" on the outer rim. The result? Concentrated flavour and a unique texture. That's exactly what you'll find when sampling the burger at Working Man's Friend, which is simply a must if you're visiting Indianapolis.
---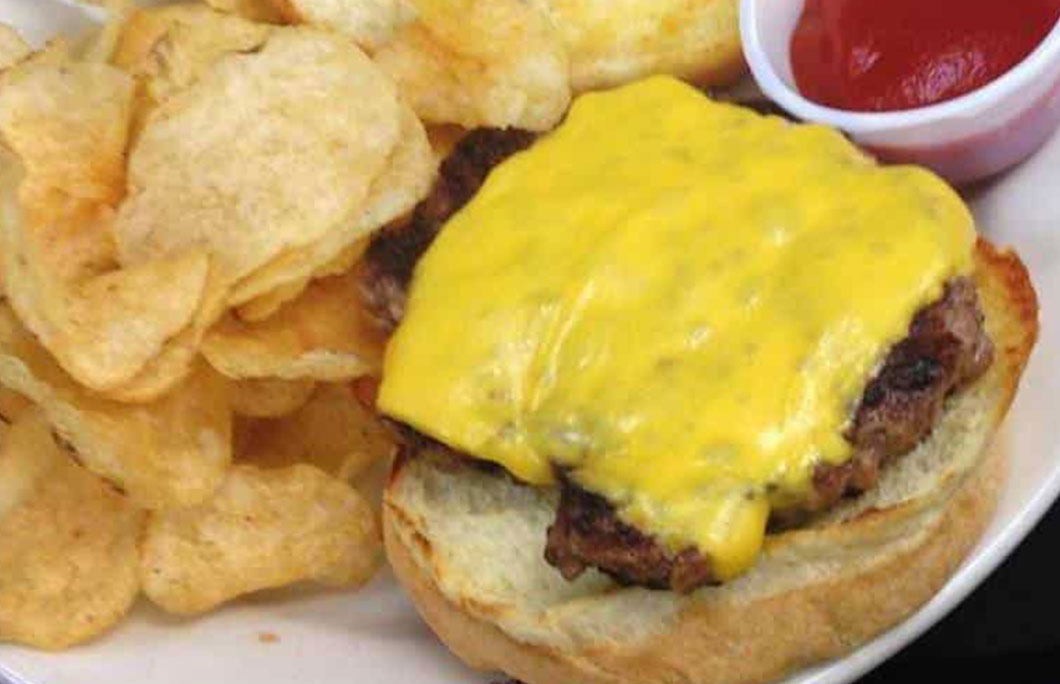 15. Zaharakos – Columbus
It seems that Indiana burgers vary greatly in style and taste. And, Zaharakos is an ice cream parlour taking culinary creativity to the next level. Their "GOM Cheese-brr-grr" is a unique sight to see and taste. It's a bit like a Sloppy Joe where they've mixed up the chopped beef and cheese. We know, it might seem like it's cheating, as it's a sandwich-burger hybrid, but it absolutely deserves a spot on any list of Indiana burgers.
---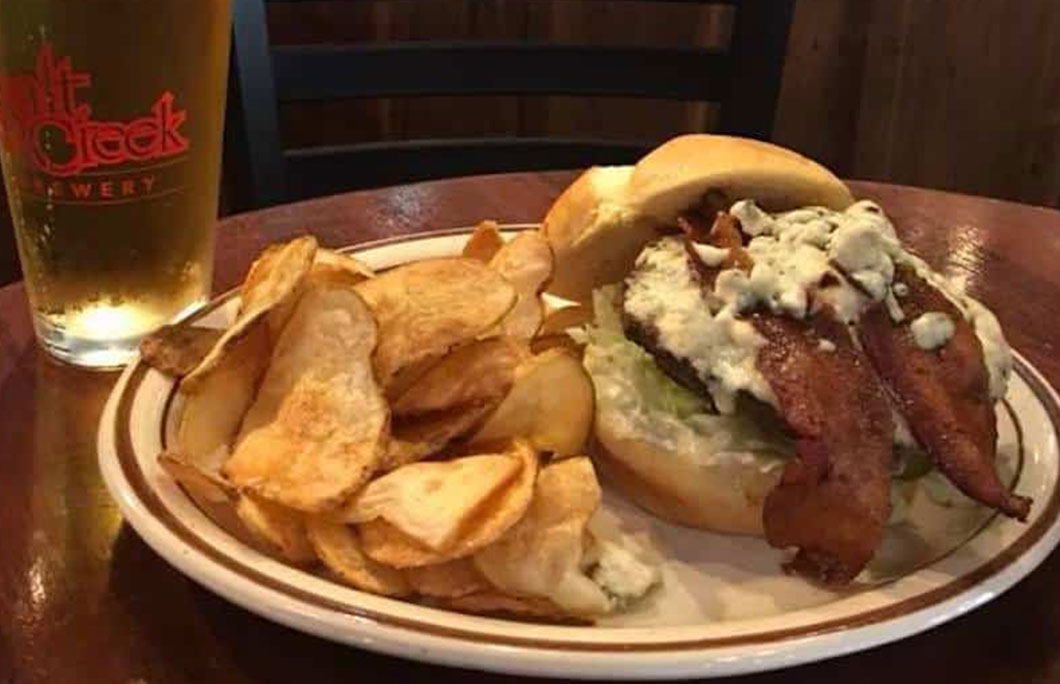 16. 33 Brick Street – French Lick
The Southwest Burger at 33 Brick Street is so tasty that residents all over the state of Indiana consistently rate is as being one of the best they've ever sunken their teeth into. It's a half-pound of prime beef that they serve with BBQ sauce, crispy smoked bacon, and cheddar cheese. Topped off with a crispy onion ring, it's simply perfect.
---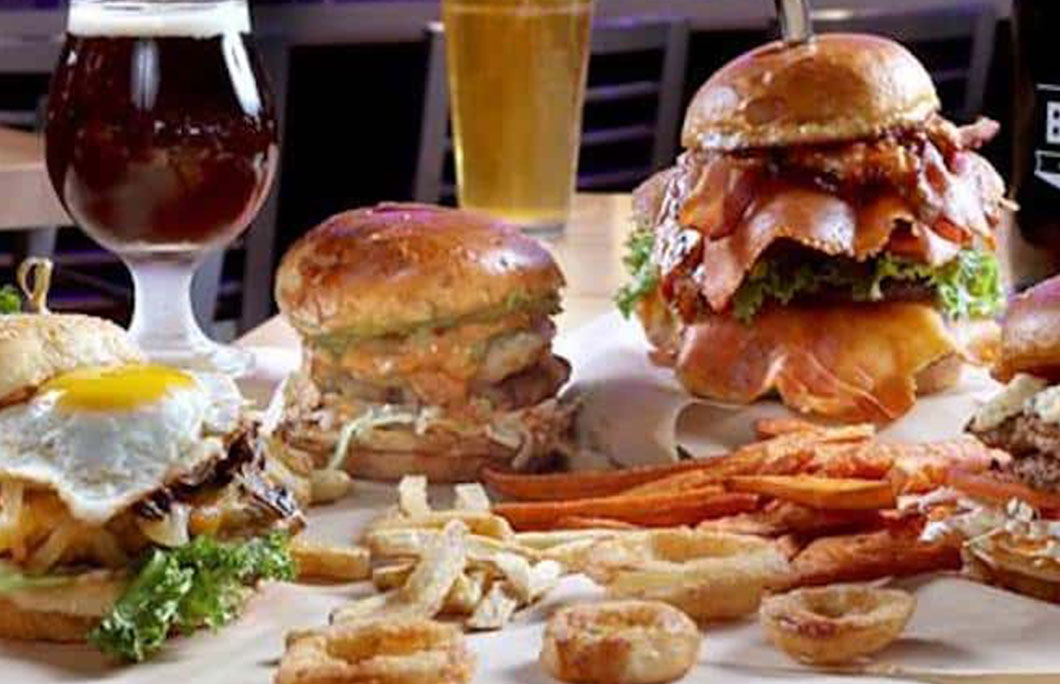 17. Baggar Dave's Burger Tavern – Fort Wayne
Fancy a burger menu that allows you to sample tastes from different regions? Settle into a table at Baggar Dave's and prepare to chow down on delectable burgers with tastes ranging from Cajun and Tex-Mex to BBQ. We suggest ordering one of their prime-rib burgers and a side of pretzel rails. You can thank us later.
---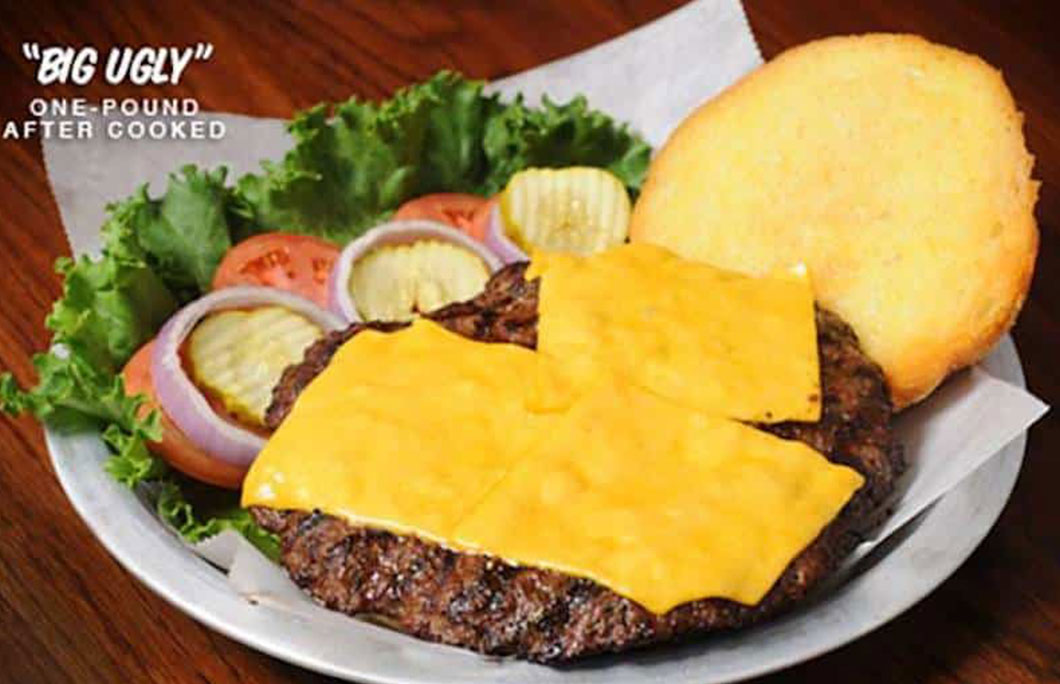 18. Bub's Burgers & Ice Cream – Carmel
The burger that everybody loves at Bub's Burgers might be called the Big Ugly, but there's absolutely nothing ugly about it. It towers over any of its competitors in Carmel. Literally, this burger is loaded with a full pound of meat, thick crispy onion rings, bacon, and lots of ooey-gooey cheese. If you can finish it, they'll throw your picture up on the wall. Challenge accepted.
---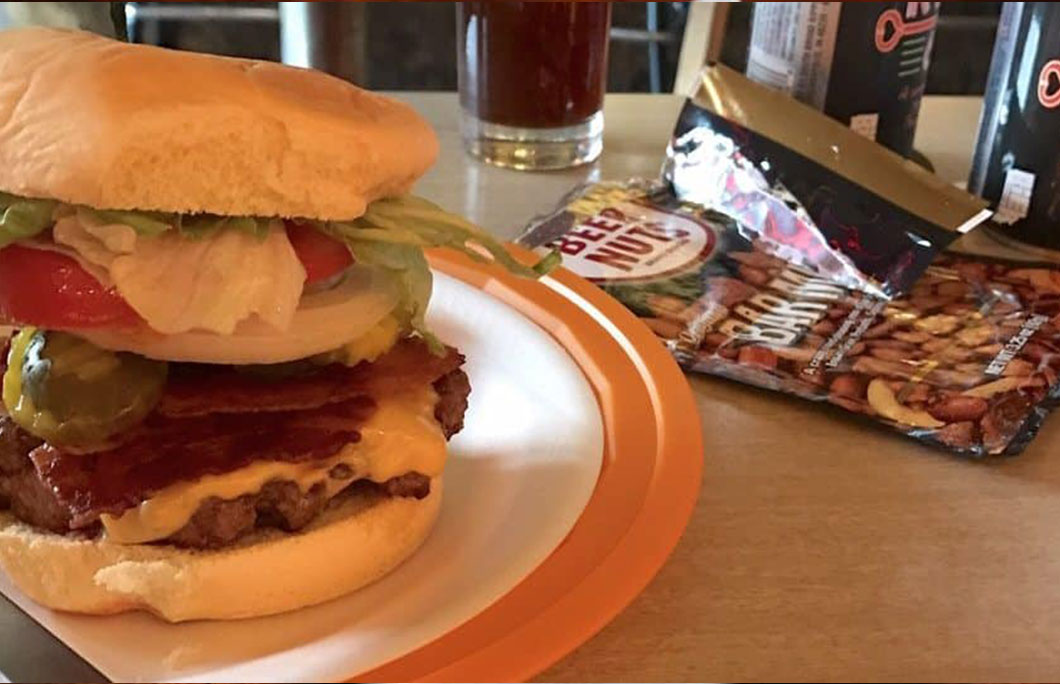 19. Red Key – Indianapolis
Red Key is a shadowy hole-in-the-wall located on College Avenue. Indy's so crazy for these burgers, they vote them best in the city nearly every year. Plus, it's a marvellous place to slide up alongside other boozers and eat and drink to your heart's content (as they've been doing for almost 100 years). They combine the best of flavour both in terms of burgers and beer, and it doesn't get much better than that.
---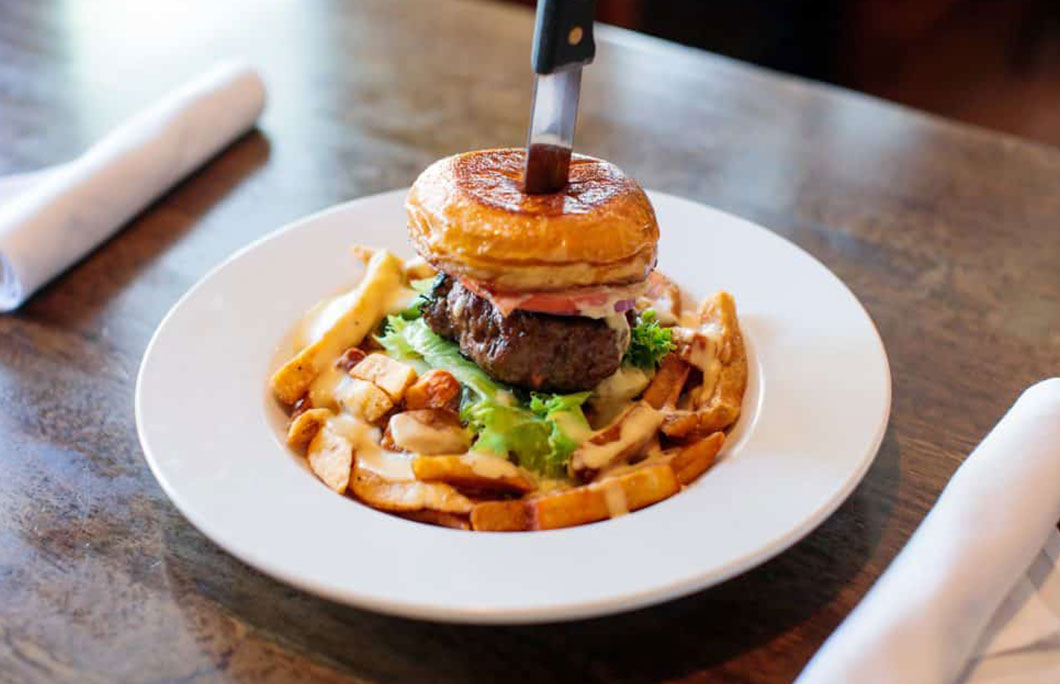 20. JK O'Donnell's Irish Pub – Fort Wayne
Walk into pretty much any Irish pub in the Midwest nowadays and you're sure to stumble upon some mouth-watering burgers. At JK O'Donnell's Irish Pub, they stick close to their roots to craft a truly superb burger. The Irish ingredients they incorporate into their Castlebar Burger include rashers and Guinness-infused cheese.
---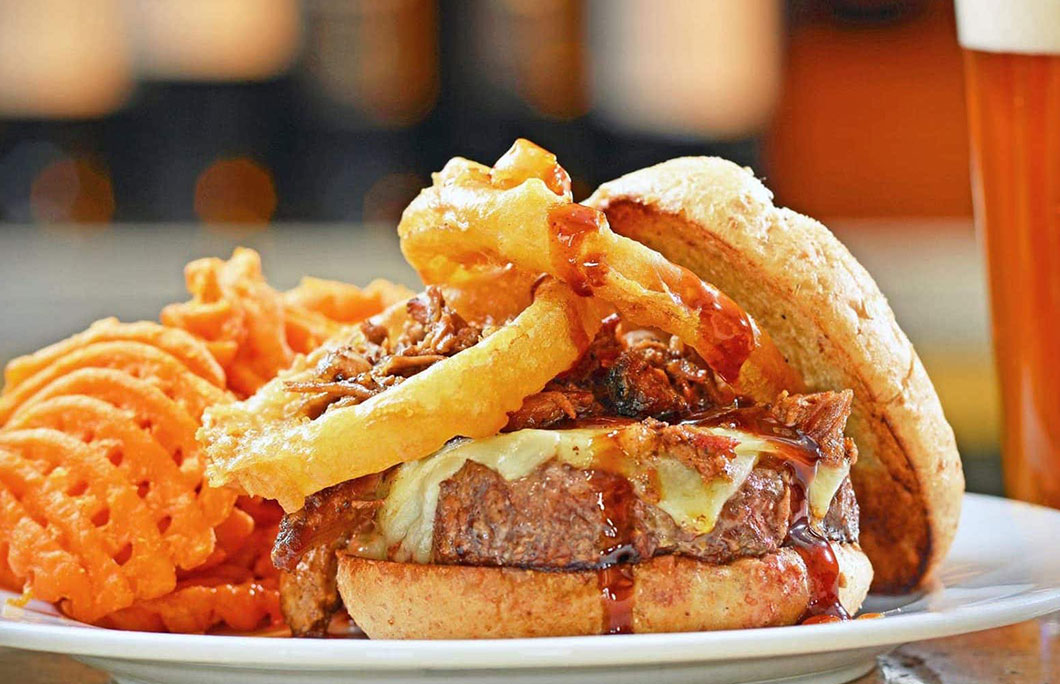 21. Fire by the Monon – Indianapolis
Tucked off the main streets of Broad Ripple, find Fire by the Monon. It's a cosy joint in a little red house, serving up some of the best burgers around. Try the Black and Bleu Burger with the gorgonzola, or opt for the Inferno, which features the special Monon sauce. It's a dream and one that you'll be craving to relive over and over again.
---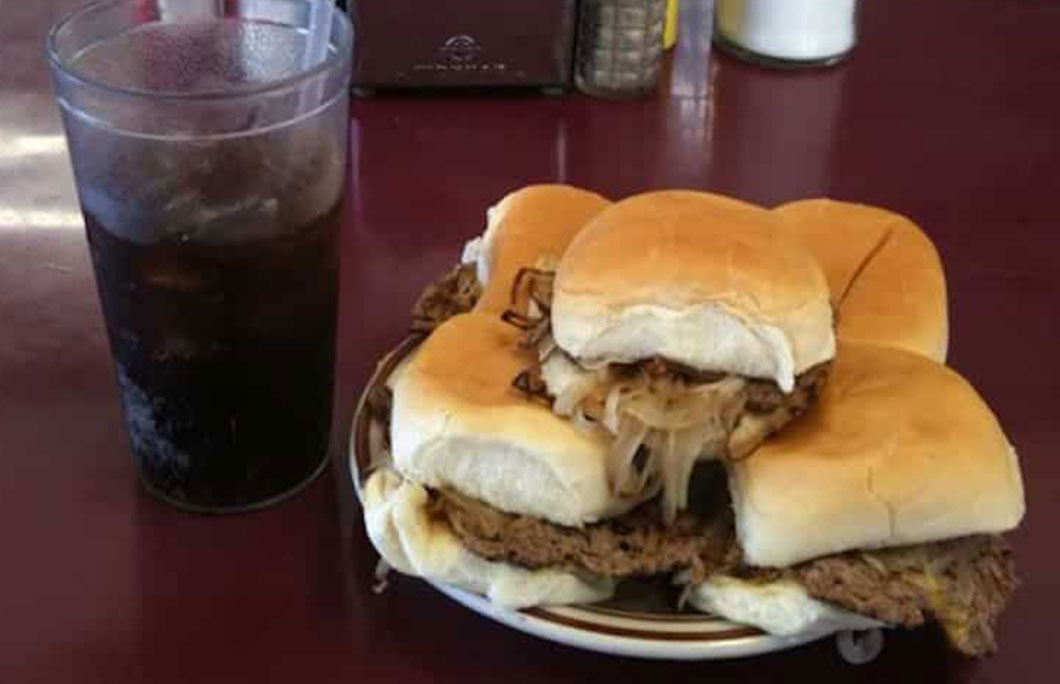 22. Powers – Fort Wayne
It wouldn't be a list of the best Indiana burgers without mentioning Powers. This roadside stop is famous for its slider-style burgers and other American comfort food eats. Numerous food industry experts rank their burgers as some of the most under-rated in the entire country. It's cheesy, greasy, and absolutely packed with flavour. In short, it's a must if you're in the area.
---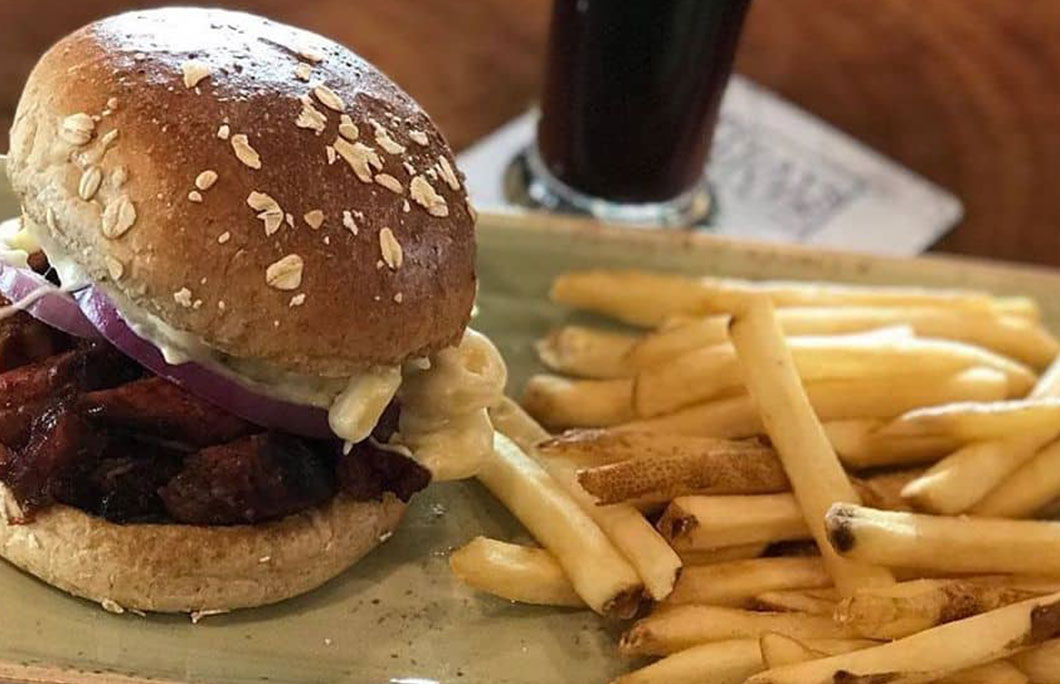 23. Teays River Brewing & Public House – Lafayette
A few years ago, Teays River Brewing & Public House earned top honours when their Ultimate Beer Burger was ranked as one of the best in Indiana. Beer-infused burgers? We're interested. In this case, it's the beer flavouring comes from the beer cheese and the beer-marinated patty. Add on some hob mayo and onion jam and you're about to experience an explosion of hoppy dreaminess.
---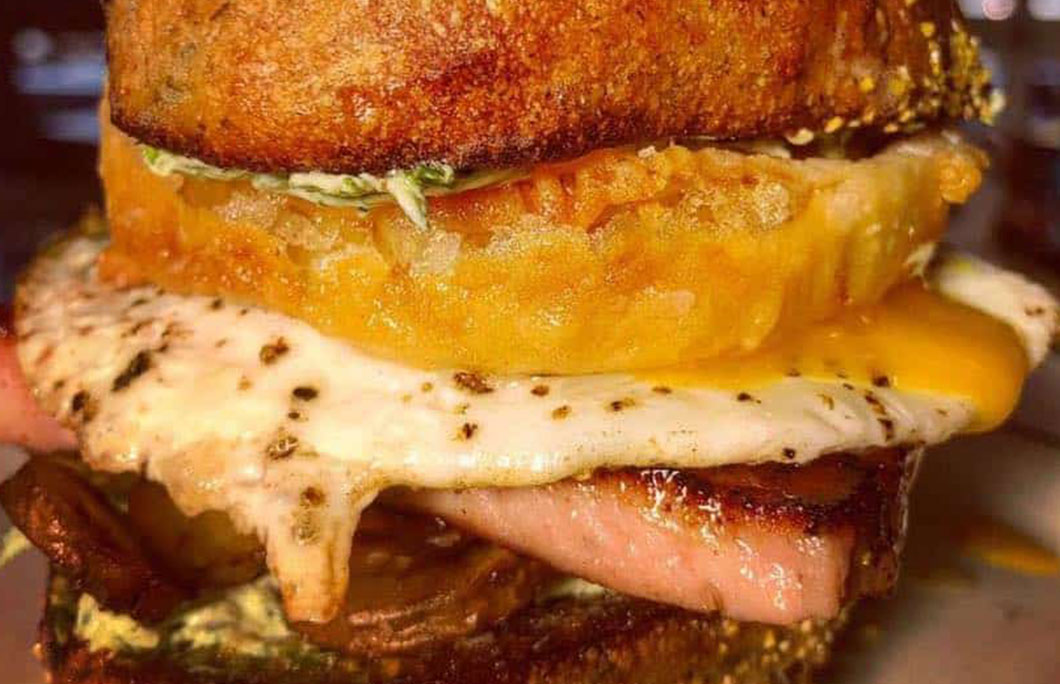 24. Milktooth – Indianapolis
Locals love Milktooth for their world-famous breakfast and brunch. However, their burgers also pack a real punch. With two lamb and beef patties, American cheese, steamed onions, fancy sauce, and shredded lettuce, it's a simple, American-style burger. And it delivers. You're going to be dreaming about this burger for quite a while.
---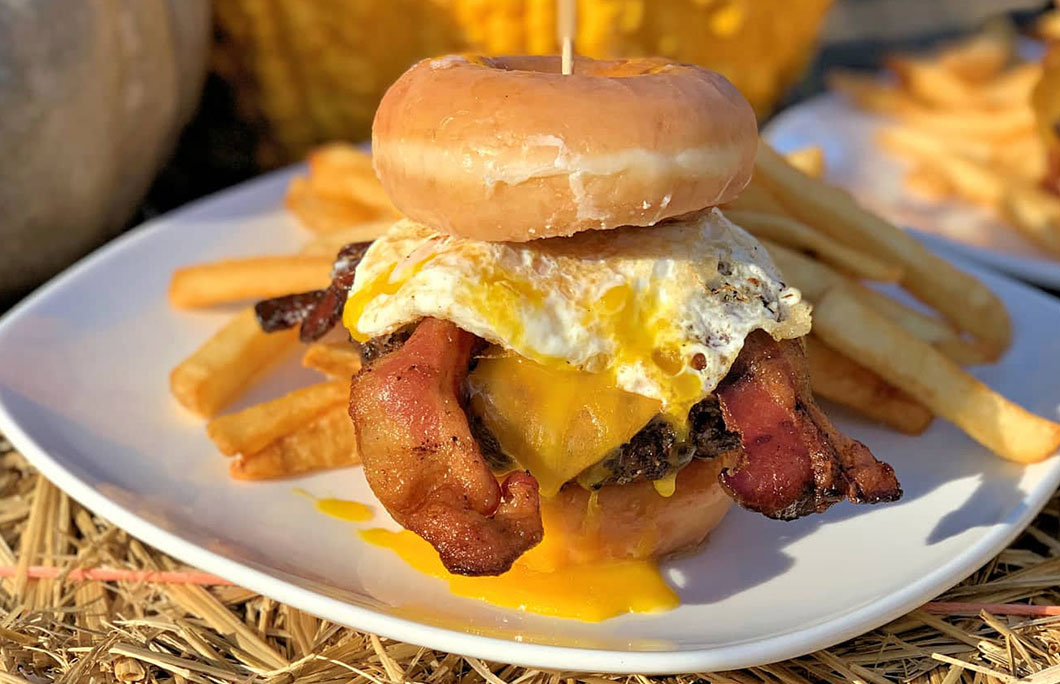 25. Big Woods – Nashville
Served with delightfully crispy chips, Big Woods' Big Mouth Burger leaves absolutely nothing to be desired. They start with a hand-pressed patty and throw on some twice-smoked bacon, pulled pork, onion jam, bistro sauce and cheddar cheese. You'll be drooling in anticipation of devouring one of their incredible burgers.
---