The 25 Best Places For Bbq In Kentucky
There's no shortage of delicious restaurants for BBQ in Kentucky, but which ones are the best? While we've no doubt that everyone has their own favourites, there's certain barbecue joints here that really raise the game. The Bluegrass State has its own unique style of barbecue, with mutton and pork butts local favourites.
From homey barbecue shacks to more upscale restaurants, here's where to get your finger lickin' good BBQ fix in town and beyond…
Best Places For BBQ In Kentucky, How do these rankings work?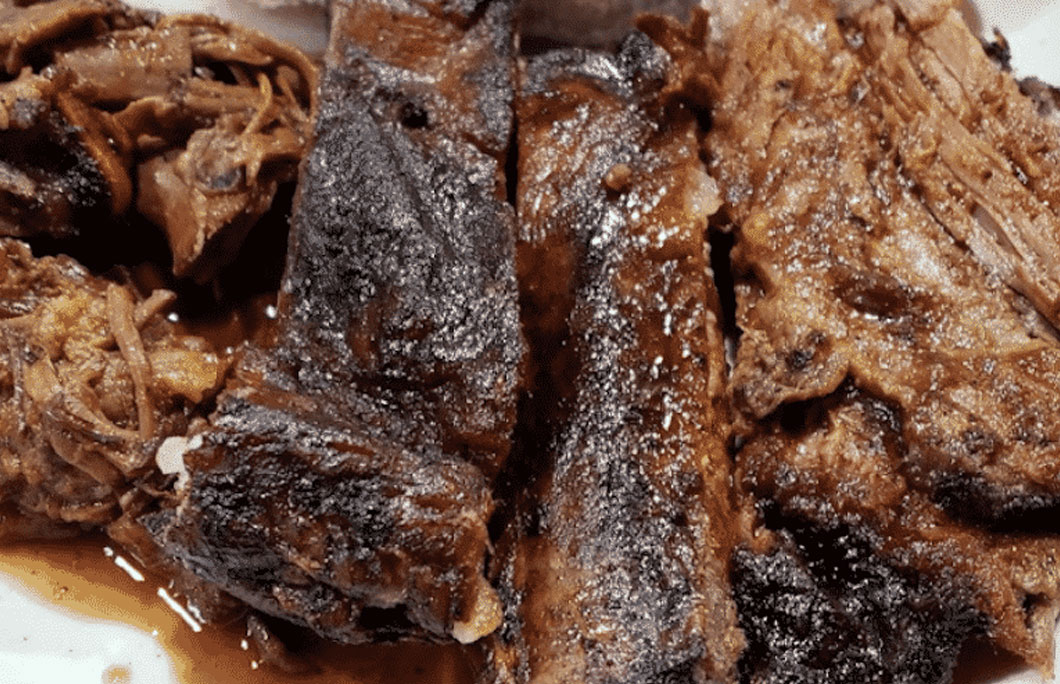 1. Old Hickory Bar-B-Q – Owensboro
Slow-smoked ribs and a special house sauce are two of the most popular items on the menu here. But, if you ask any patron they'll likely tell you that anything they've ordered at Old Hickory Bar-B-Q has been fantastic. If you're a fan of a unique BBQ sauce and high-quality meat, then this is the best place for you when it comes to BBQ in Kentucky.
---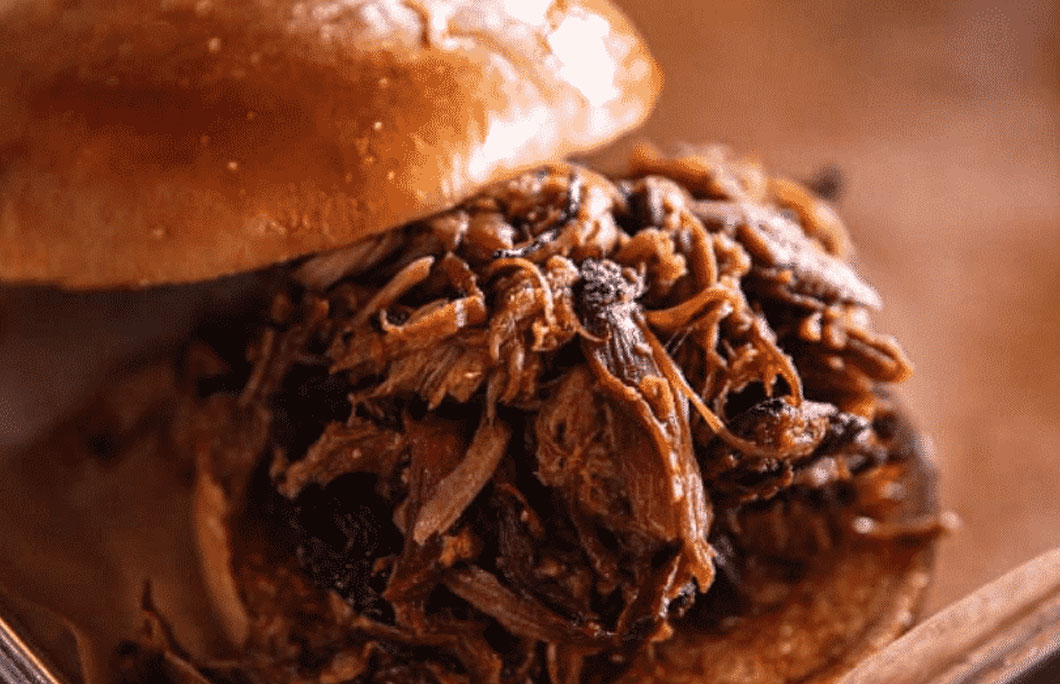 2. Feast BBQ – Louisville
We love Feast BBQ, and have given their tasty ribs a shout out before. Consistently delivering the perfect barbecue fare takes time, dedication, and the constant pursuit of perfection, but Feast BBQ nail it on a daily basis. Their baby back pork ribs are an incredibly tender and succulent dish with proper char.
---
3. Red State Barbecue – Lexington
This roadside barbecue joint on U.S. 25 is a popular stop-off point with both locals and people just passing through. Red State Barbecue has been serving up its original dry rub recipes for over a decade now, and the brisket, ribs, chicken, pork and sausage are still smoked low and slow. Alongside all the classics, you can also enjoy their scratch-made Burgoo with smokey chicken and brisket.
---
4. Bootleg Bar-B-Que – Louisville
For more than 25 years they have established themselves as a true Kentucky original with lean and tender pit-smoked barbecue. They pride themselves on making all their rubs, sauces and sides from scratch and it shows in the end product.
The meat is so tender by the time you get it eat it that it literally seems to melt into your mouth.
---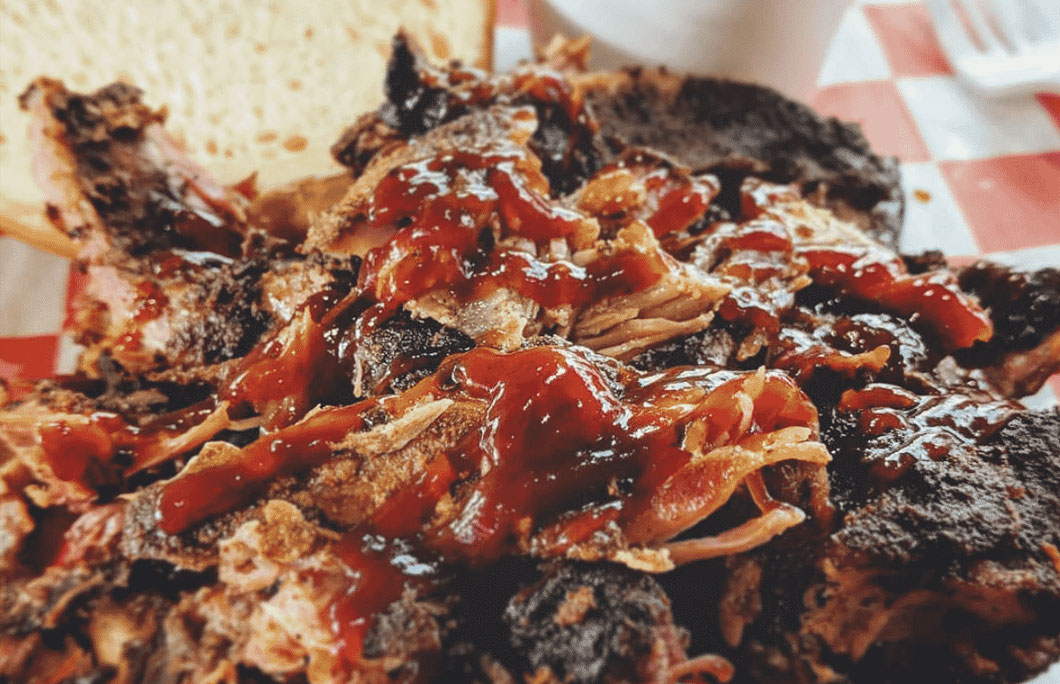 5. Smokin' This and That BBQ – Florence
With friendly staff and meat that is incredibly tender and falls right off the bone, it's clear why this Florence restaurant is considered one of the top spots for BBQ in Kentucky. They smoke all their meats 'old school', using a mix of cherry and hickory wood for a beautiful flavour in every bite.
Their signature dish is layers of barbecued meats and beans, topped with Miss Mandy's house-made slaw and BBQ sauce.
---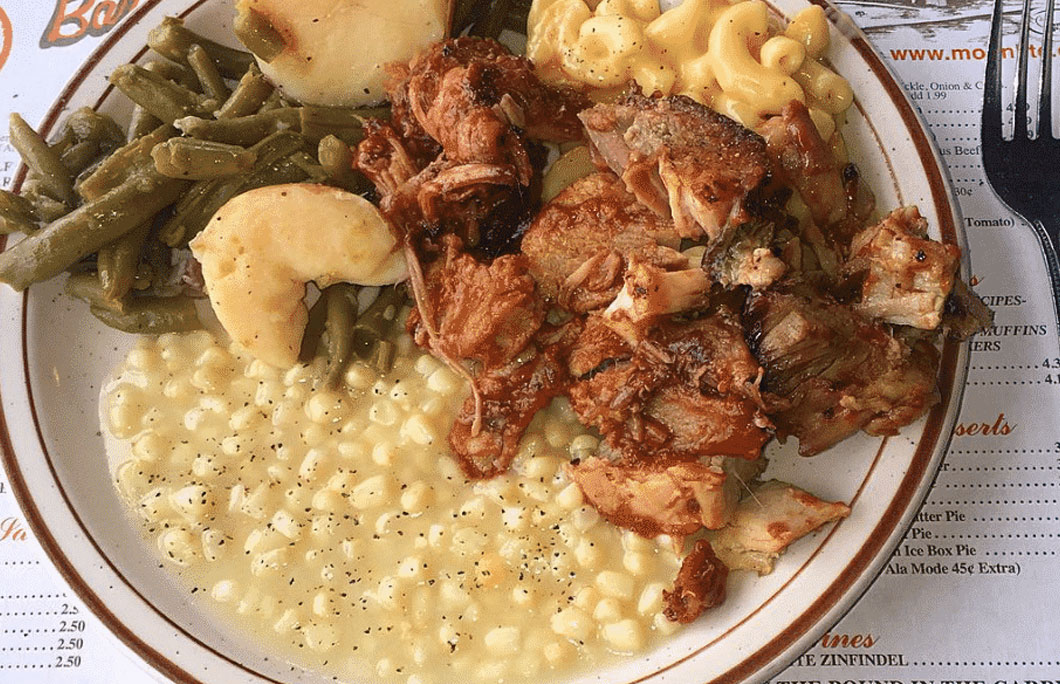 6. Moonlite Bar-B-Q Inn – Owensboro
Arguably one of the state's best known barbecue joints, Moonlite Bar-B-Que Inn has been a Kentucky tradition since 1963, and they still cook all the food "in the old fashioned" way. This means placing meats hat the pitmaster has personally selected for quality in their custom built hickory fired pits, and cooking them slow and long for a distinctive hickory flavour.
---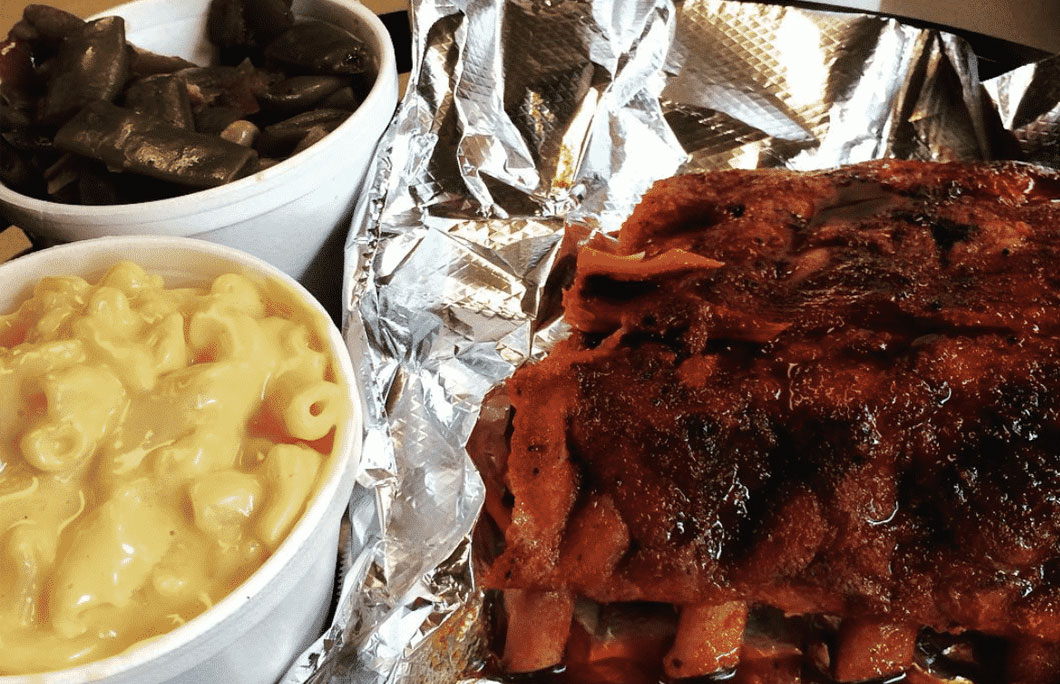 7. Shack in the Back BBQ – Louisville
We recently named this spot on our list of the best ribs in Louisville. The name describes exactly what this down home and wholesome spot is like. It is a shack but a super comfy and welcoming one.
Their meat is slow smoked to perfection daily on old-fashioned pits for a minimum of 14 to 18 hours. They even have have live music on Saturday nights throughout the summer.
---
8. Lyle's BBQ Company – Lexington
Lyle's BBQ Company is a bright, fresh barbecue joint that has incredibly smoked meats platters that come with crispy hushpuppies, apple slaw and pickles. You can add on whatever meat takes your fancy, from pulled pork to burnt ends, smoked chicken or tender brisket. Be sure to finish up with a portion of their banana pudding: it's homemade and is too good to resist.
---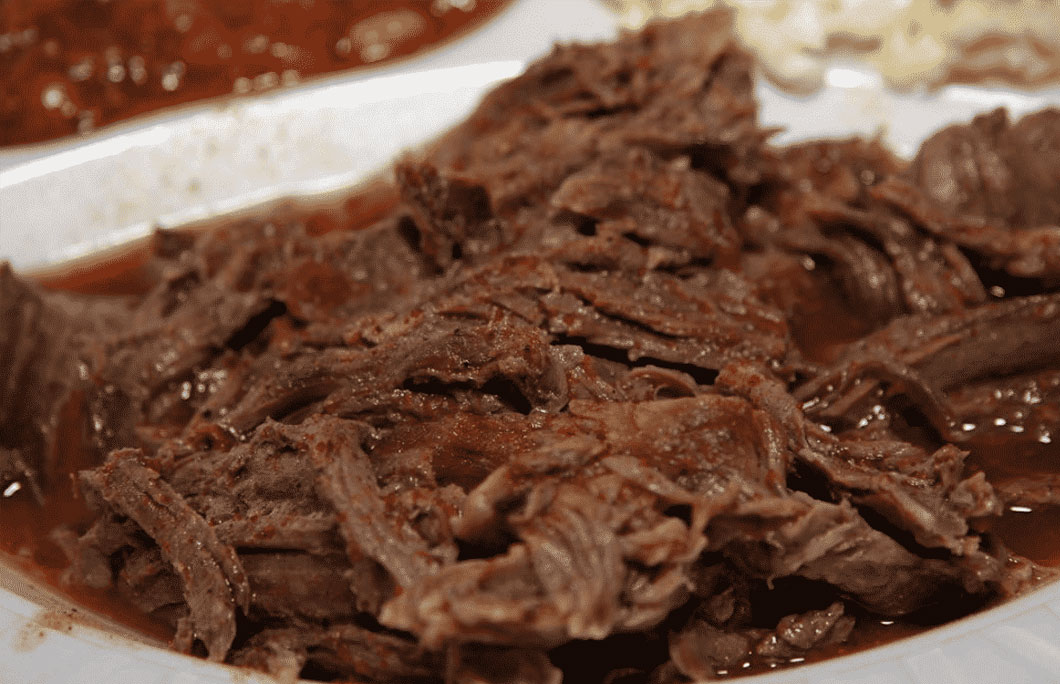 Image: @roadfood
9. Thomason's Barbecue – Henderson
When it comes to foolproof BBQ joints in Western Kentucky, you know you can always count on Thomason's. They've been a barbecue place since 1960, and still smoke all the mutton, pork, ribs, ham, brisket and more on the original grill. While all the food on the menu here is worth shouting about, Thomason's beans are too good to ignore. The sweet-yet-smokey beans are flecked with juicy pieces of pulled pork. Yum.
---
10. Martin's Bar-B-Que Joint – Louisville
Martin's BBQ Joint is a must for any visitor interested in sampling some of the city's finest BBQ. And, while we definitely suggest stopping by for some BBQ ribs, we're here to talk about the irresistible wings.
Get them tossed, naked or smothered in a tasty dry rub. They're smoky and perfectly tender. Dip 'em in Alabama white sauce for added flavour.
---
11. Momma's Mustard, Pickles & BBQ – Louisville
For Kansas-style barbecue, you can always rely on this Louisville restaurant. They make nearly everything from scratch at Momma's BBQ, including their own pickles, fries and sauces, which are the perfect match for the juicy, succulent pork or beef ribs. Other menu highlights include the hickory smoked meatloaf, which is a great pairing for the cheezy corn.
---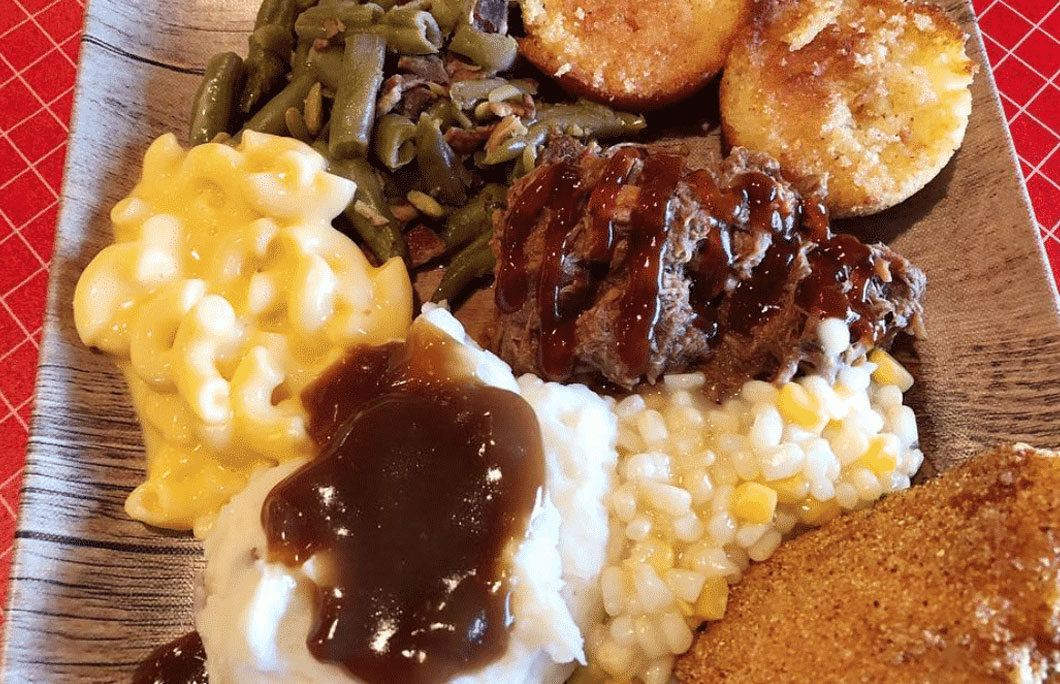 Image: @lexingtonkycom
12. Ole South Barbecue – Owensboro
Where do we begin with all the tasty food to choose from on the menu at Ole South Barbecue? From the BBQ rib plate with meaty, slow cooked hunks of ribs with a homemade dip to their classic Owensboro-style Burgoo bowl, you're spoiled for choice here. Or, go full Kentucky and order the chopped mutton for a proper taste of the state.
---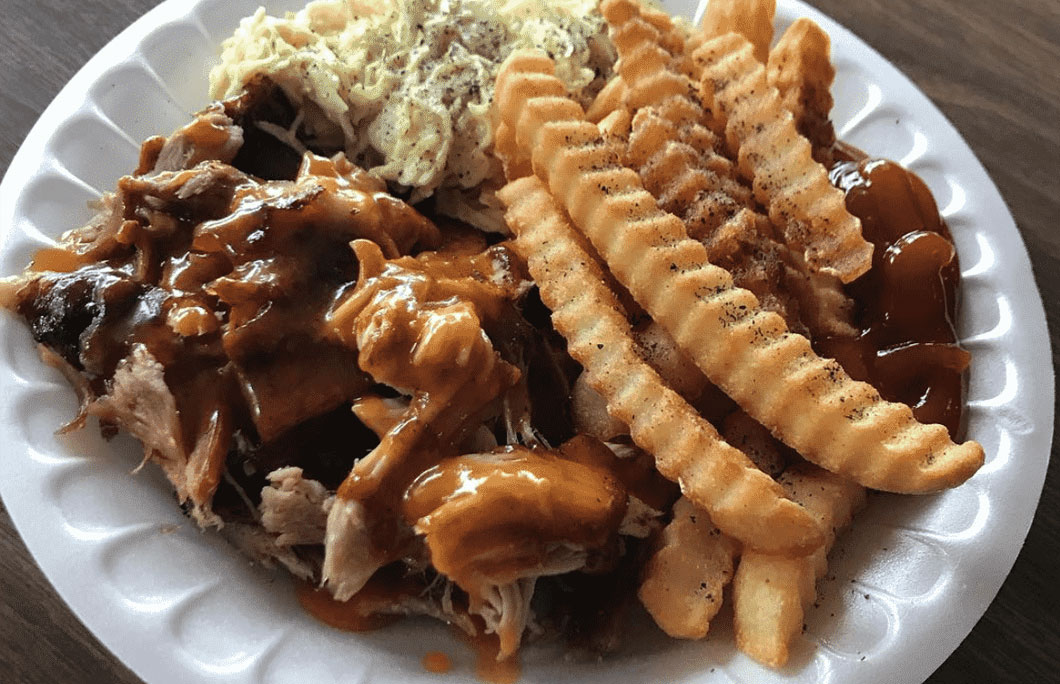 13. Knoth's Bar-B-Que – Grand Rivers
Knoth's Bar-B-Que is a family owned BBQ restaurant in Grand Rivers that's home to some of the best all-round BBQ in Kentucky. We're not kidding when we say this place is properly old school. They only accept cash, keep the menu simple but consistent and still make everything in-house the same way they've done for years. You'll see why Knoth's has stood the test of time.
---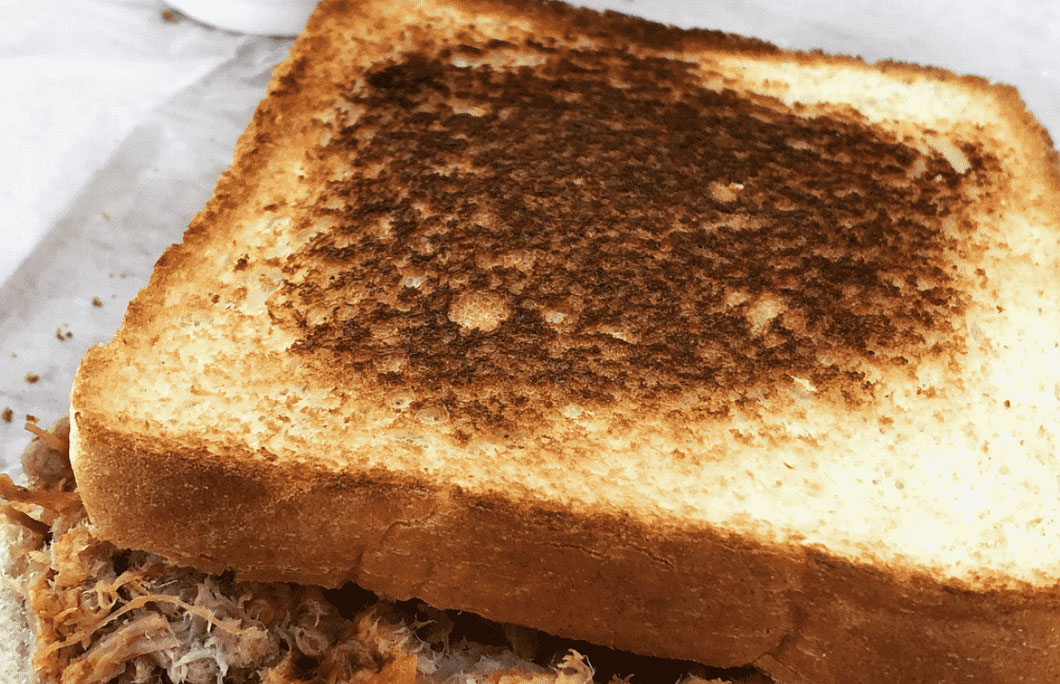 Image: @chibbqking
14. Starne's Bar-B-Q – Paducah
Whole pork shoulders are smoked for 12 hours at Starnes. The same way they were on Day 1 back in 1955. The signature dish here and elsewhere in the area consists of chopped pork going in between two buttered pieces of toast and then into a panini press. So it's kind of like a toasted barbecue sandwich. But the star is the vinegar based bbq sauce that packs real deal heat.
---
15. River Road BBQ – Louisville
River Road BBQ don't mess around when it comes to smoking up their premium meat. All the meats here are slow cooked on 'The Beast', their trusty 10,000-pound smoker imported straight from Texas. On the menu you'll find all sorts of delectable goodies, from spicy chopped chicken to BBQ tacos with sausages that are smoked fresh daily. Food this good is hard to beat.
---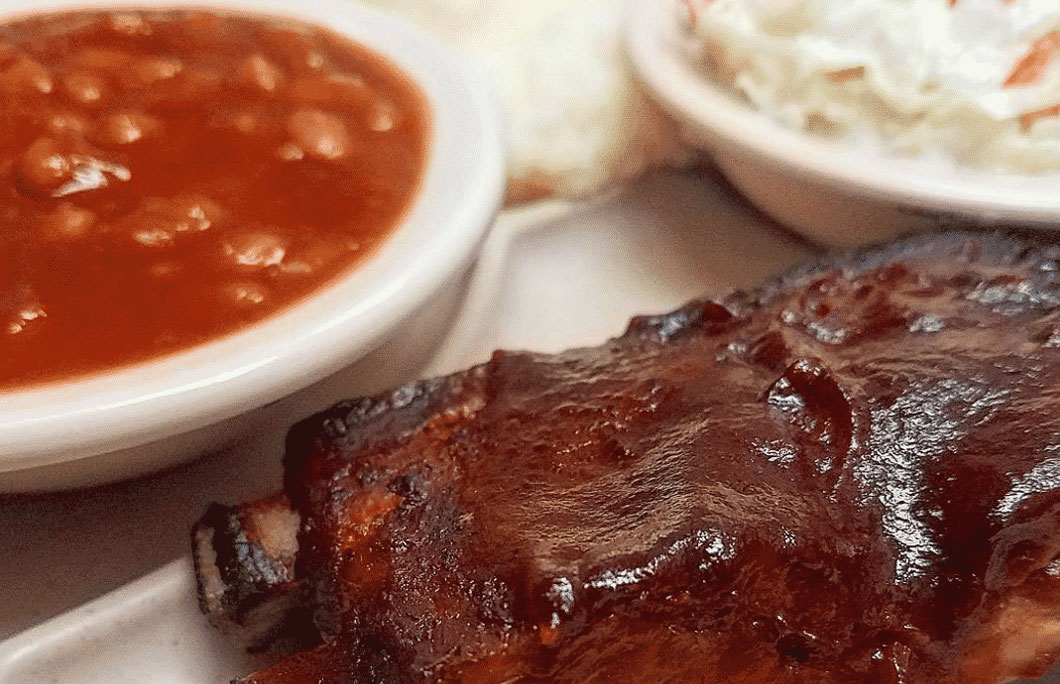 16. Roy's Barbecue – Russellville
Roy's Bar-B-Que has been known for its outstanding pulled pork and fried catfish in Southern Kentucky since it first opened in 1983. Now, they still serve all those homey favourites, including their fried apple or peach pies. If you've had your fill of pork or catfish, then the country-style rib dinner is always a top choice, with some creamy slaw on the side.
---
17. Harned's Drive-In – Paducah
Things haven't changed much since this cute family BBQ first opened its doors in 1955: the fourth-generation of Harned's still carry on the family tradition, using the same hot sauce and chili recipes that their grandmother did. Even now, a carhop will come take your order and you can be sure it's cooked fresh every single time.
We suggest you try the famous hickory smocked barbecue pork shoulder and an old-fashioned milkshake.
---
18. FABD Smokehouse – Louisville
With barrel smokers out front, it's hard to miss the smell of smoky goodness floating down Frankfort Avenue. The fact that they have outdoor seating only adds to this world class BBQ experience.
The menu features wings, ribs, brisket, and salmon all served with the coldest beer. What more could you possibly ask for in life?
---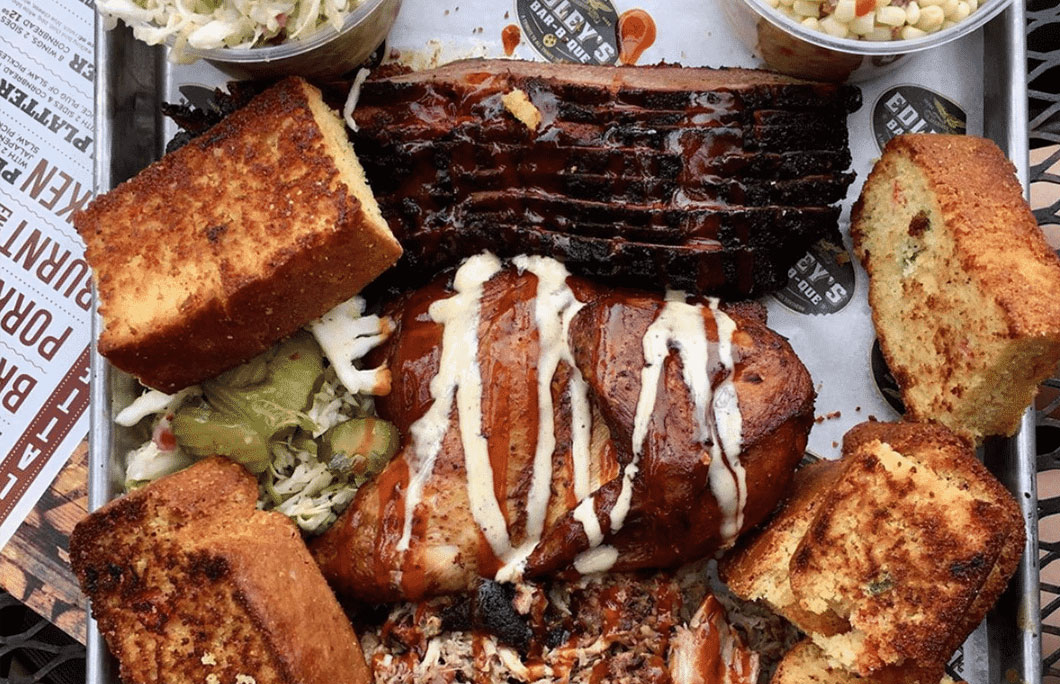 Image: @johnnnyeats
19. Edley's Bar-B-Que – Lexington
Edley's Bar-B-Que is a Tennessee outpost that has several locations, now with one in Kentucky. A stylish ode to 'all things Southern' you'll find some of the best barbecue this side of the Mississippi. They've been featured on the Good Eats food channel, and we can confirm these really are good eats.
Think: brisket tacos, catfish sandwiches and heaped platters with burnt ends and grits casseroles.
---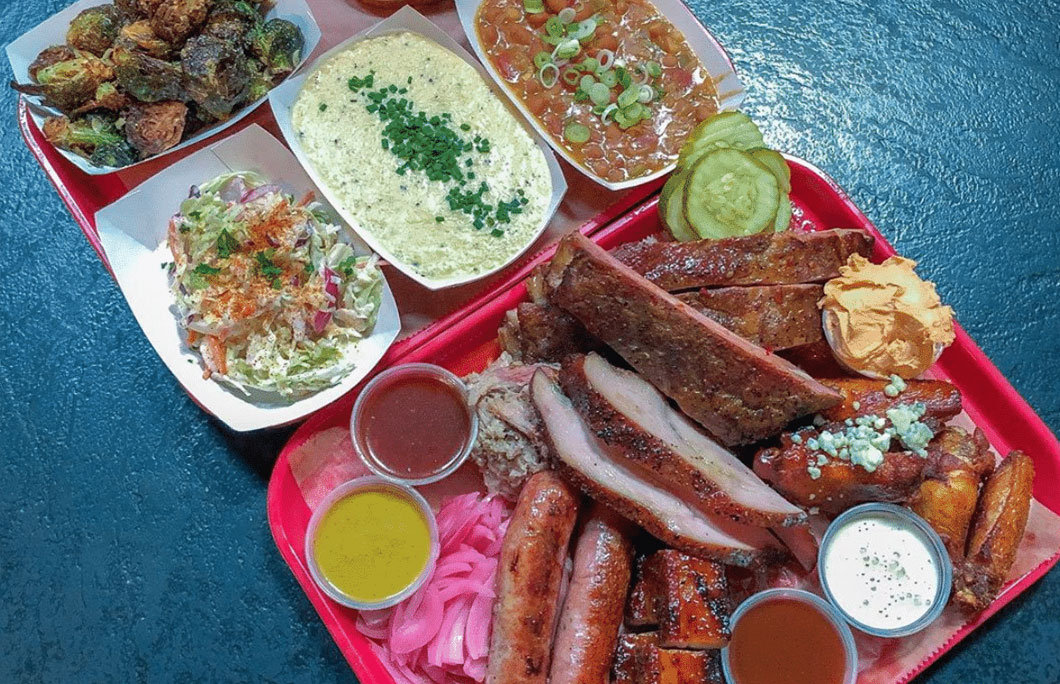 Image: @bbqtourist
20. Against The Grain – Louisville
While Against The Grain might be best known for its quality craft brews, they also serve up seriously great BBQ grub. The restaurant and brewery is located in a beautiful former train station, so your surroundings are just as good as the food. And oh boy, that food. Feast on a creative menu with bites such as house cured and smoked pork belly with molasses or BBQ peel 'n eat 'em shrimp with cajun spices.
---
21. Harmon's Barbecue – Fort Wright
You'll love every single thing about Harmon's Barbecue, from the lovely staff right down to their authentic take on Texas-style BBQ. Owned by a father and son team, the pair put true pride and passion into everything they do. You can taste that quality in their wood-smoked meats and homemade sides, such as creamy corn to their perfectly tangy and smoked baked beans.
---
22. FDKY BBQ – Louisville
The real selling point here are their three sauces ("Distillers Blend", "Kentucky Sweet", and "Chicago Fire") , which you'll find on every table. They do great brisket and even fish on Fridays but really it has to all be able those huge racks of ribs. You'll do well to finish a huge portion but be warned: you'll need plenty of napkins.
---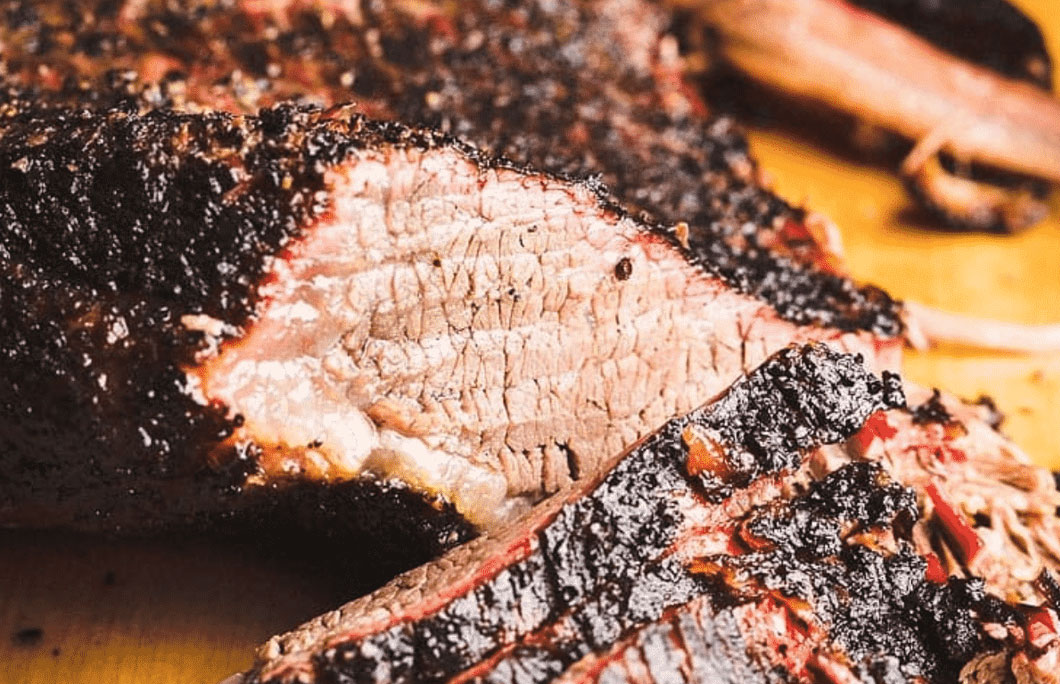 Image: @kentuckytakeout
23. Babe's BBQ – Georgetown
You'll always be welcomed like an old friend at this Georgetown barbecue joint, which is just one of the reasons why it has such a loyal customer base. The other reasons? Well, we reckon it has something to do with their tender, smokey meats – from brisket to pulled pork, pulled chicken or ribs – and their iconic side dishes. Try the babe tators for the best mashed tater you'll try.
---
24. Dave's Sticky Pig – Madisonville
The barbecue food on offer at Dave's Sticky Pig will have you squealing with joy. Take your pick from a range of expertly wood-smoked meats, including pulled pork, St Louis-style ribs, beef brisket, smoked chicken, smoked ham, bologna and mutton. It might be a small space, but they more than make up for it in terms of quality and flavour.
---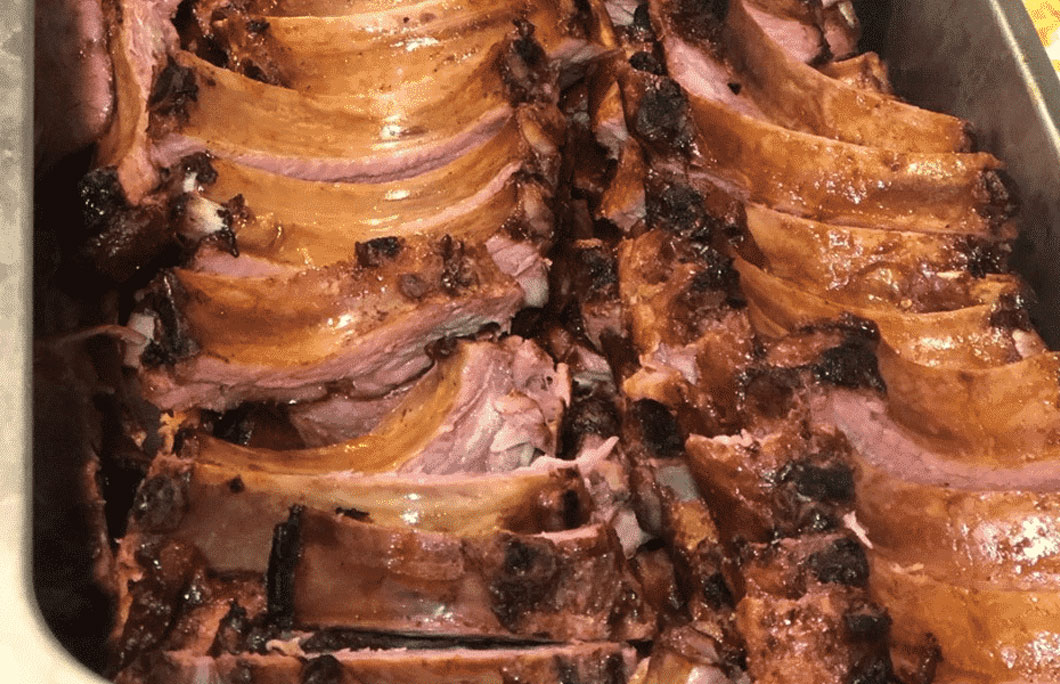 25. Kentucky Hillbilly BBQ – Wickliffe
For a real taste of Kentucky-style BBQ, this simple shack knocks it out of the park every single time. In fact, locals have been known to drive out of their way just to stop by Kentucky Hillbilly BBQ for a plate of smoked brisket and jalapeno bologna. There's no frills, no fuss, just simple and delicious homecooked food. FYI, it's cash only.
---