The 50 Best Sandwiches In The World
Something as simple as a well made wrap or an open sandwich overflowing with creamy salads and meats can leave us licking our lips and looking forward to lunch. So, where are the very best sandwiches in the world? We've been on the hunt and tracked down the best of the best.
We've revealed the best sandwiches in Asia, USA, Europe and Australia, but these are the globe heavy hitters. The drool-inducing sandwiches that will have you legging it from your desk as soon as the boss heads out the door – a sandwich well worth being late back to the office for…
From Banh Mi in Vietnam to grilled cheese sandwiches in Manchester, these spots are seriously stepping up the sandwich game.
The Best Sandwiches In The World, How do these rankings work?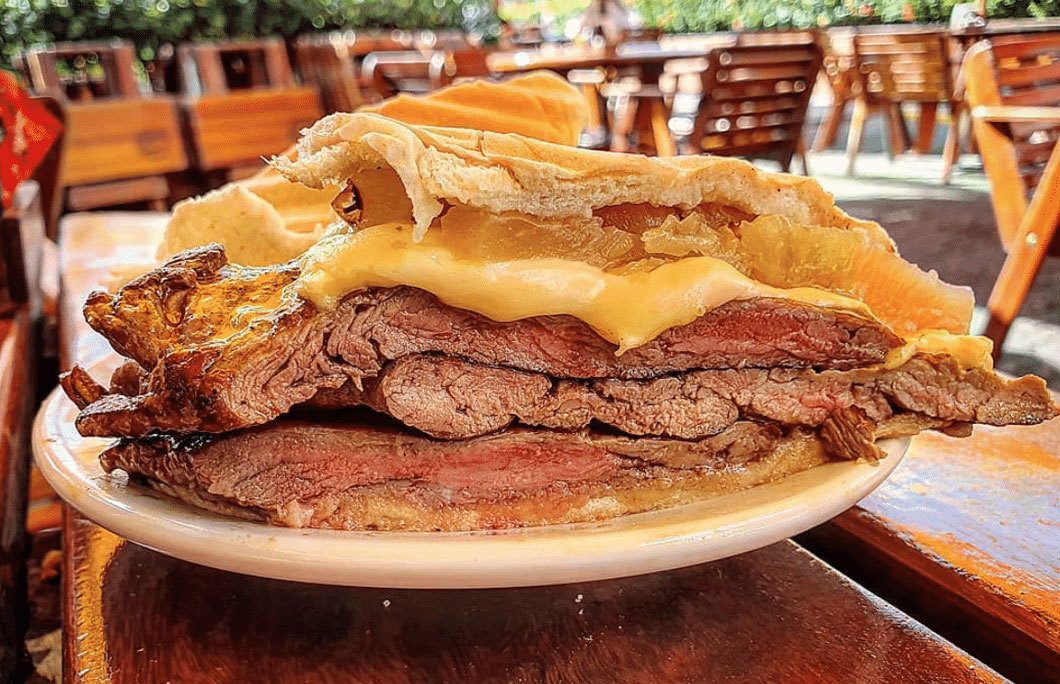 50th. Cervantes – Rio de Janeiro, Brazil
This casual restaurant is famous for its hearty sandwiches locally and beyond, with more than 30 different types to choose from on the menu. For a classic feed, order the grilled beef with pineapple. It's tender and juicy filet mignon topped off with a roasted pineapple. The combination of the sweet and salty is the ultimate pairing.
---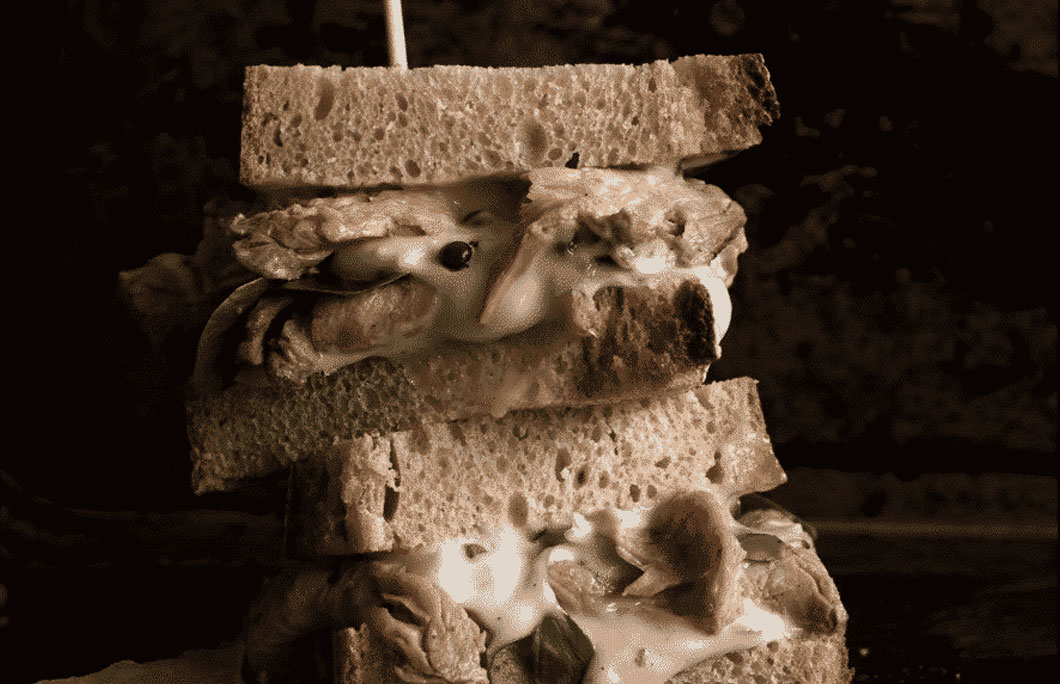 49th. Meat Love – Warsaw, Poland
Not only do they serve amazing chicken wings, slow cooked meats and epic cocktails, the sandwiches here are also at another level. They slow cook the ham, which when combined with their thick cut rye bread and wonderfully creamy house sauce means you will be transported to heaven.
---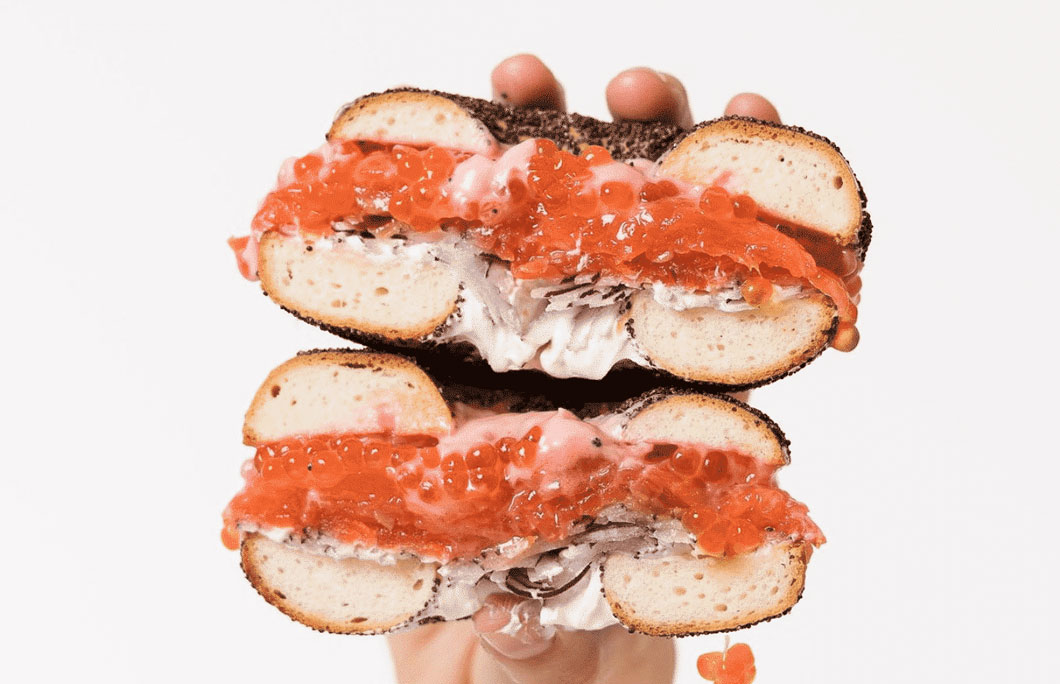 48th. Hector's Deli – Melbourne, Australia
Fighting back against the bad rep of fast food, Hector's Deli creates fast food with care and without compromise. All their ingredients are ethically sourced and of the highest quality.
Case in point? This beauty pictured below with cold smoked trout, cream cheese, red onion and trout roe on a poppy seed bagel.
Looking for the best hotels in Melbourne? Check out where to stay in Melbourne
---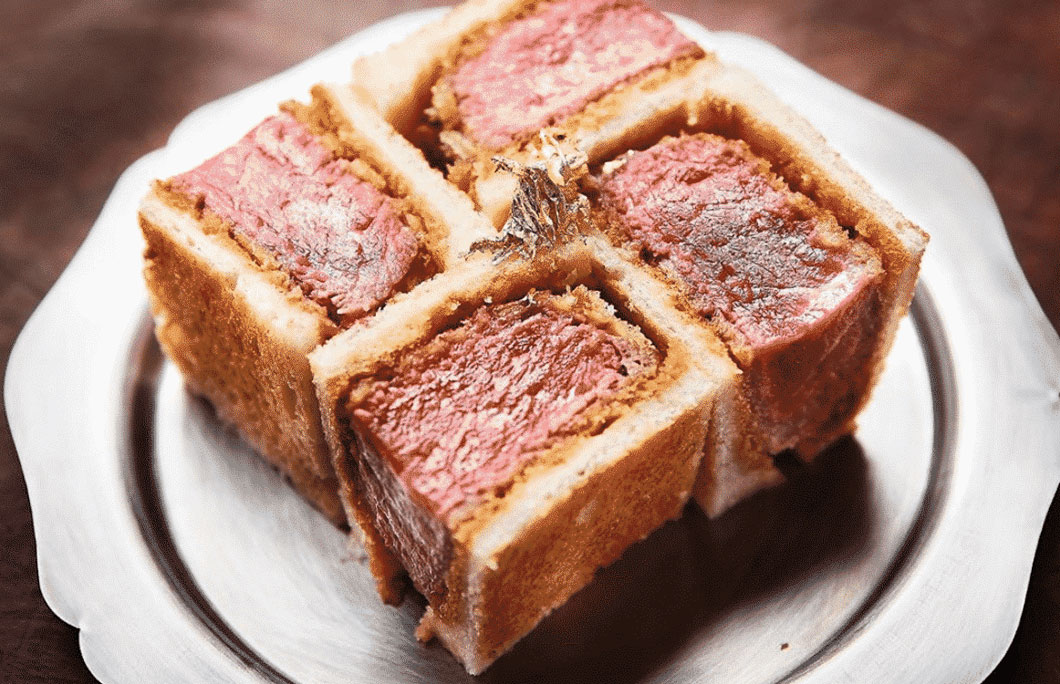 47th. Wagyumafia – Tokyo, Japan
From the famous brand behind three member's only restaurants in Tokyo, came this  iconic cutlet sandwich shop. There's only one thing on the menu here at this cult restaurant: gyu-katsu (deep-fried breaded beef cutlet) sandwiches. It's haute cuisine meets street food,  and while the sandwiches don't come cheap, it's worth every cent.
No doubt one of the best sandwiches in the world.
---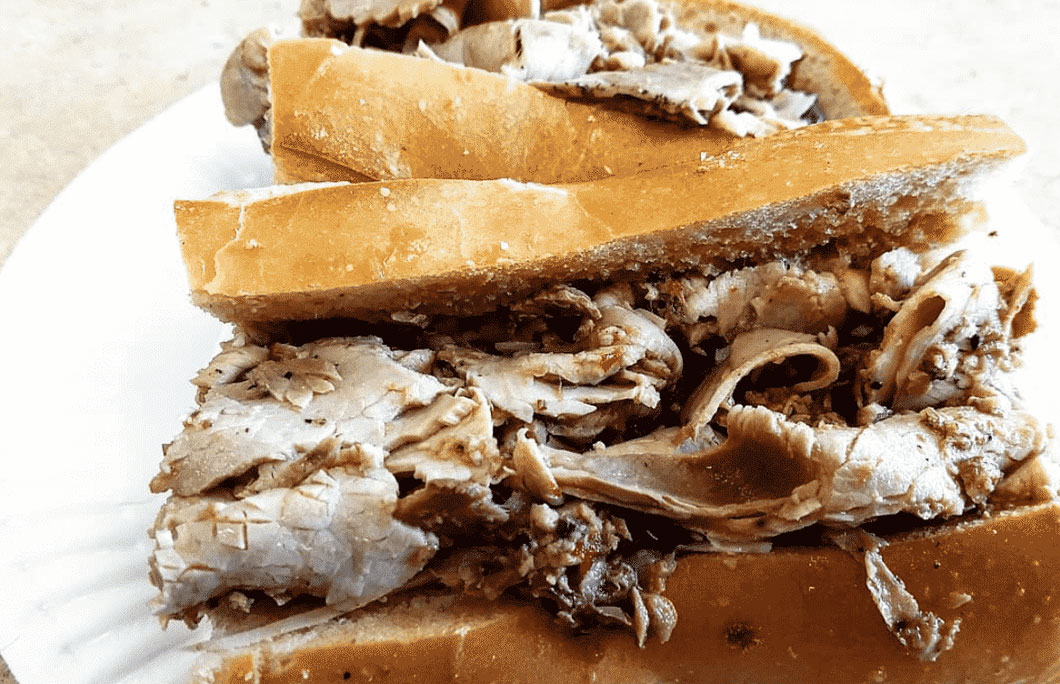 46th. Ioannoni's Specialty Sandwiches – New Castle, Delaware, USA
Ioannoni's creates sandwiches using traditional Italian recipes and methods, with an impressive amount of love going into each and every one. They slow roast their beef, turkey and pork overnight and add sauteed broccoli rabe, fried long hot peppers, and wonderful sharp provolone cheese.
---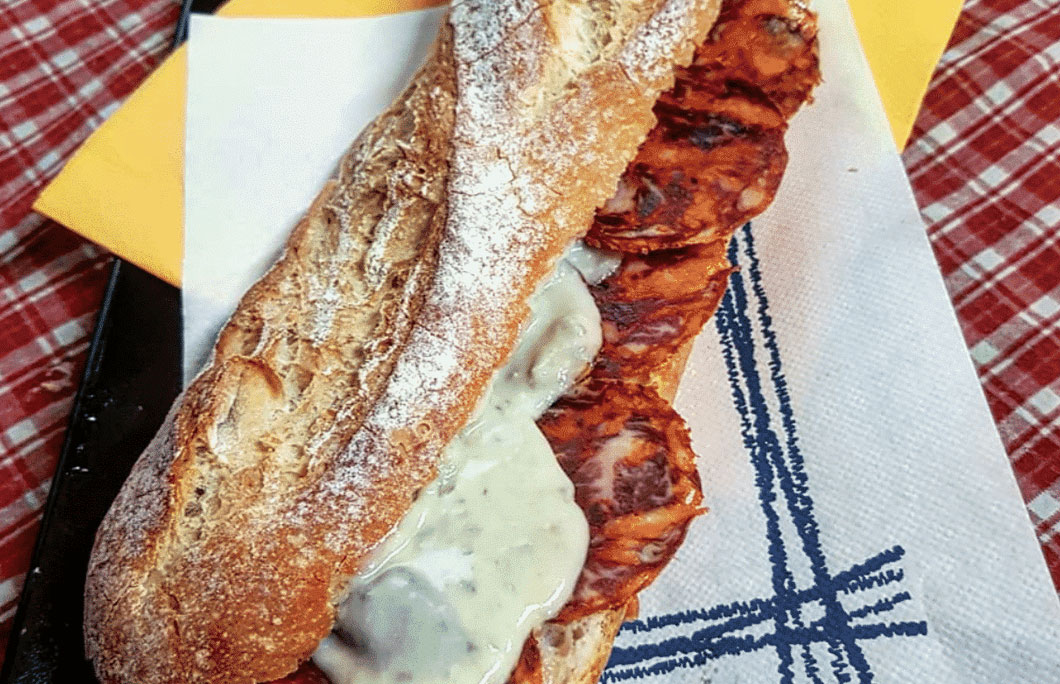 45th. Bodega Montferry – Barcelona, Spain
Three simple ingredients is all it takes to make this delicious sandwich. Bread combined with Iberian chorizo and blue cheese. The roll is sightly grilled to melt the cheese so that all the flavours blend together. This sandwich will leave you wishing it was even bigger than it actually is, as every bite is a delight.
---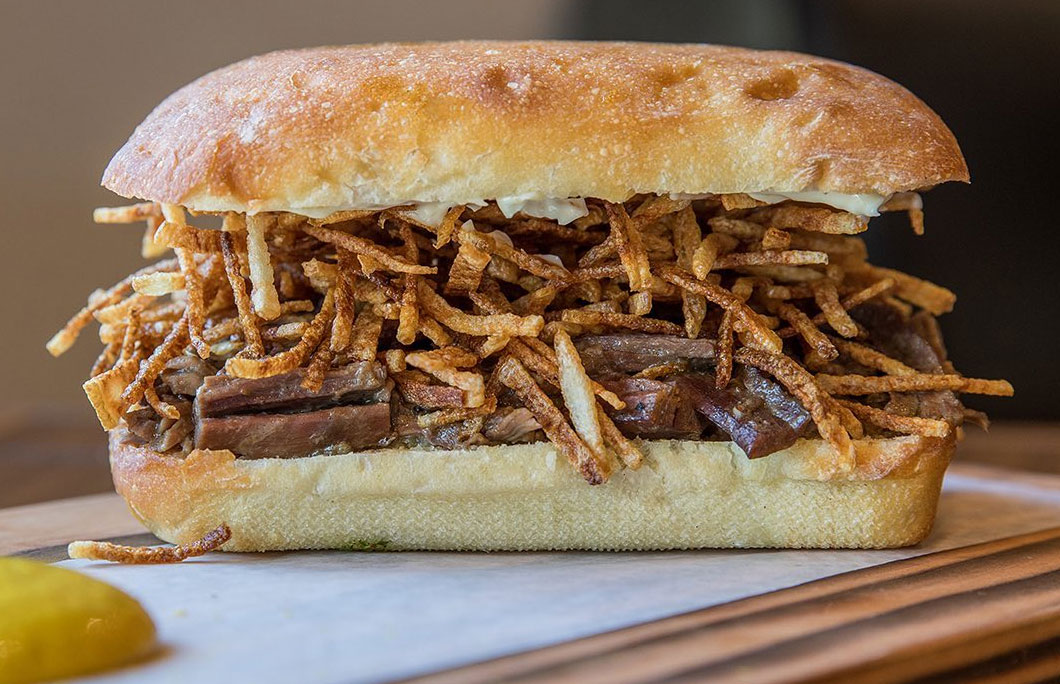 44th. Meat & Bread – Vancouver, Canada
A must-try sandwich in Vancouver is the Porchetta sandwich at Meat & Bread. You'll have to wait in line that goes outside of the store and wraps around the block, but the wait is 100% worth it.
The meat is slow cooked, juicy and flavourful. There is no portion control with this sandwich as they load up on the juicy pork or beef (get the Steak Frites sandwich for a real feast!), leaving you with meat sweats and a full belly.
---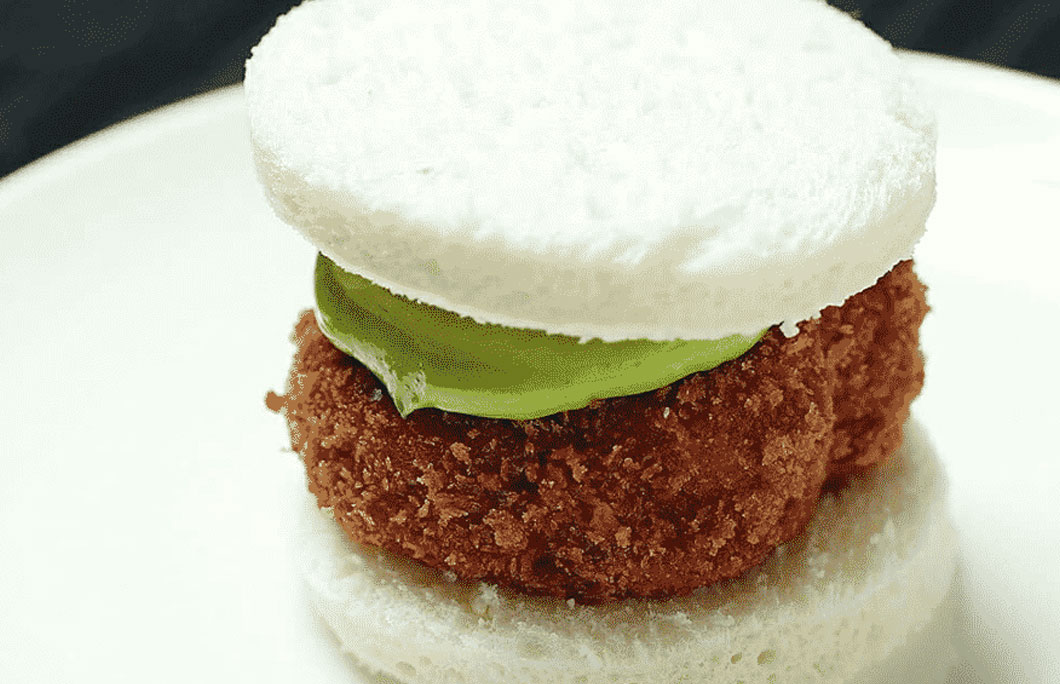 43rd. Congress – Melbourne, Australia
Congress, a cafe-wine bar in a Collingwood apartment block, made headlines for its addictive snack that turned pig heads cool. Seriously. This sleek spot is home to Melbourne's hippest dish.
The pig's head sanga is a delicious bite of panko-crusted pig head terrine with a green mustard mayo, sandwiched between fluffy white bread. A burst of goodness.
---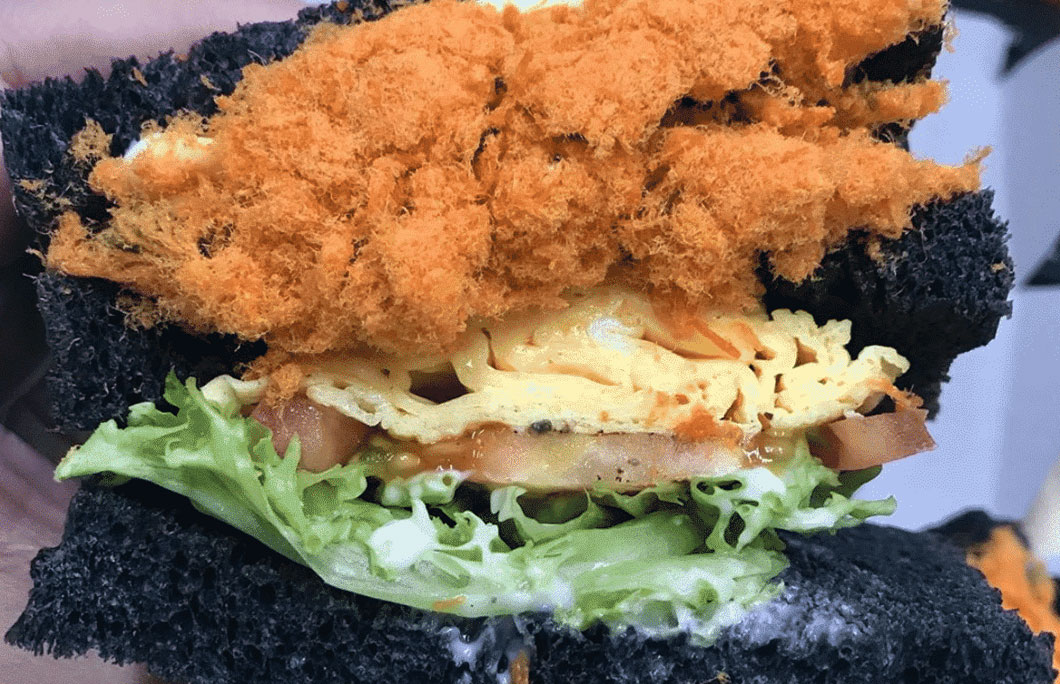 42nd. A • Toast – Kuala Lumpur, Malaysia
This is a popular breakfast place in KL, known for its fresh handmade sandwiches and pretty toasts piled high with colourful and tasty toppings.
Highlights that you won't easily find anywhere else include a bamboo charcoal toast sandwich with fluffy omelette and chicken floss. It looks unusual, tastes incredible. Ticks so many boxes and this is the best place to try it.
---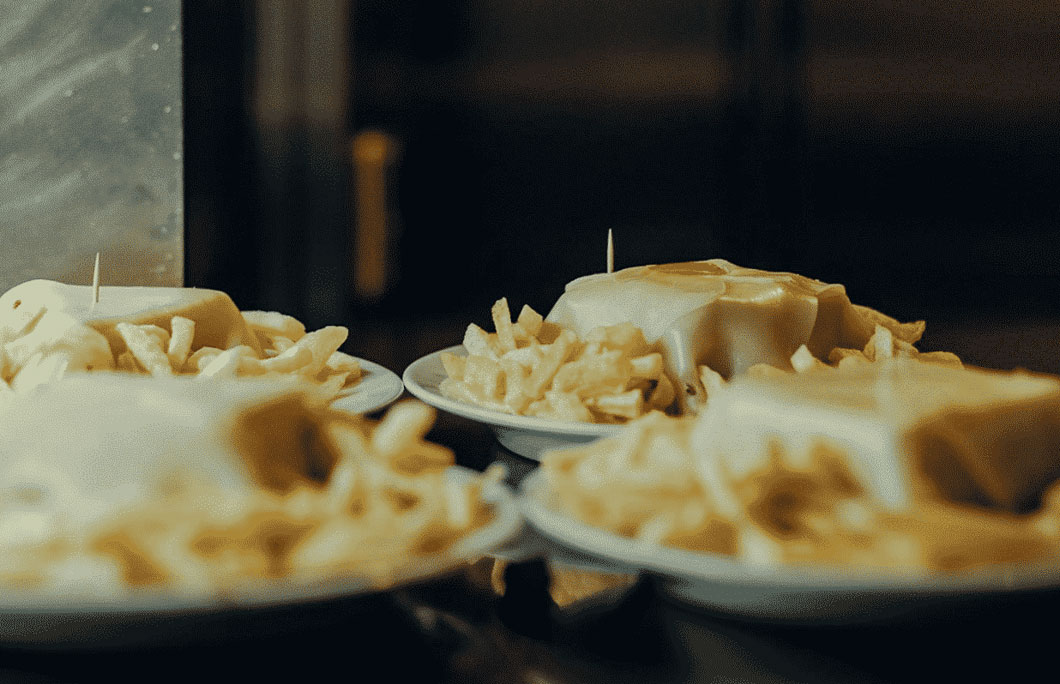 41st. Café Santiago – Porto, Portugal
Order this truly unique sandwich that originates from Porto and translates as 'little Frenchie'. It features ham, beef or sausage with white bread, which is then covered with a beer and cheese sauce and served with an egg yolk and chips. Ticks so many boxes and this is the best place to try it.
---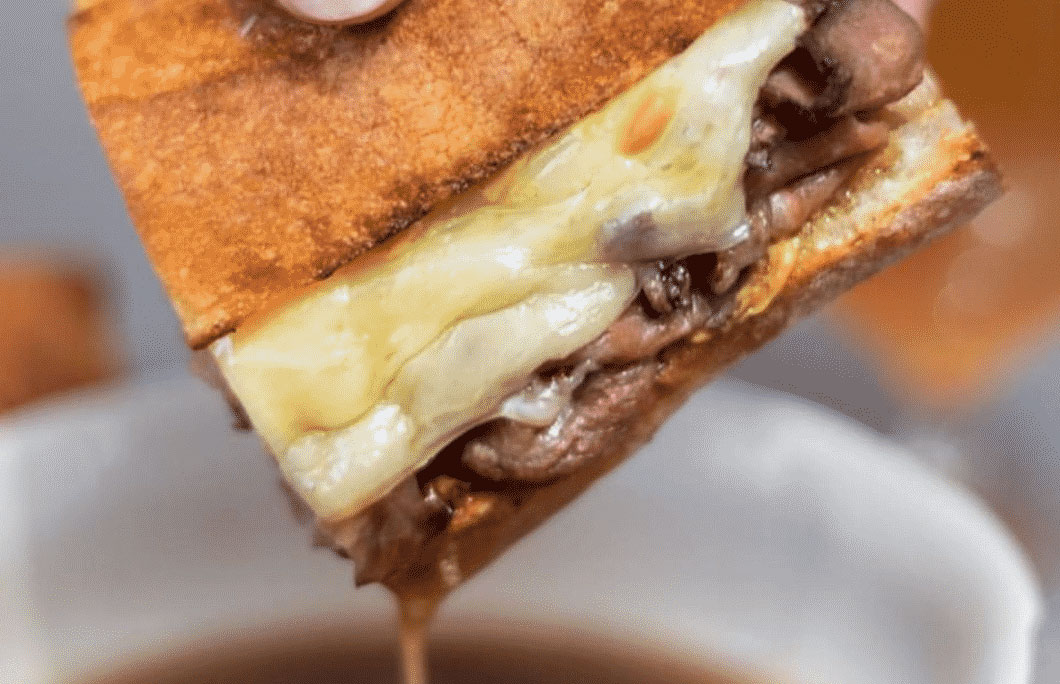 40th. Continental Deli Bar and Bistro – Sydney, Australia
It might look old school at first, but this modern deli is way ahead of its time. Combining a bar, delicatessen and bistro, you'll find delicious cheeses and charcuterie as well as a range of tinned delicacies; anchovies from the Bay of Biscay, clams and cockles from Galicia, sardines from France.
Only tasty things to eat are available here but be sure to try the French Dip: black Angus sirloin, appenzeller cheese, onion, fresh baguette and jus for soakage.
---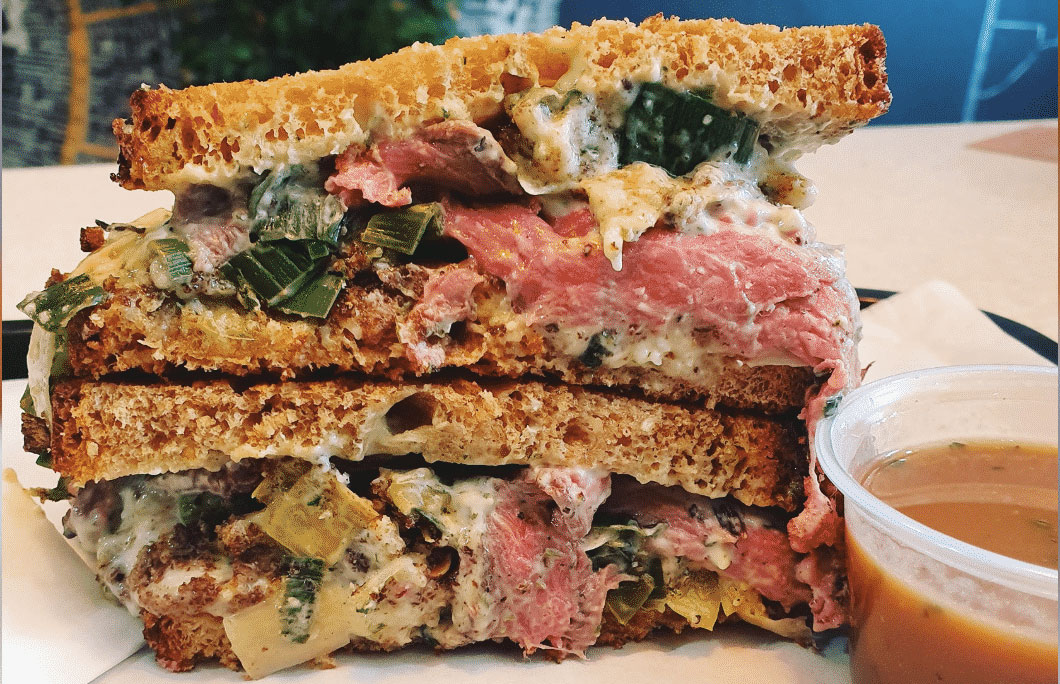 39th. 147 Deli – Dublin, Ireland
147 Delis puts a huge emphasis on roasting their own meats and creating imaginative toppings that keep their customers coming back for the specials. Their sandwiches are packed full of flavour and big on portion size while still being perfectly formed and easy to eat. One worth travelling for. Case in point? The Dublin Dip: beef, parmesan & gruyere leeks, garlic breadcrumbs with a tarragon mayo and gravy for dipping!
---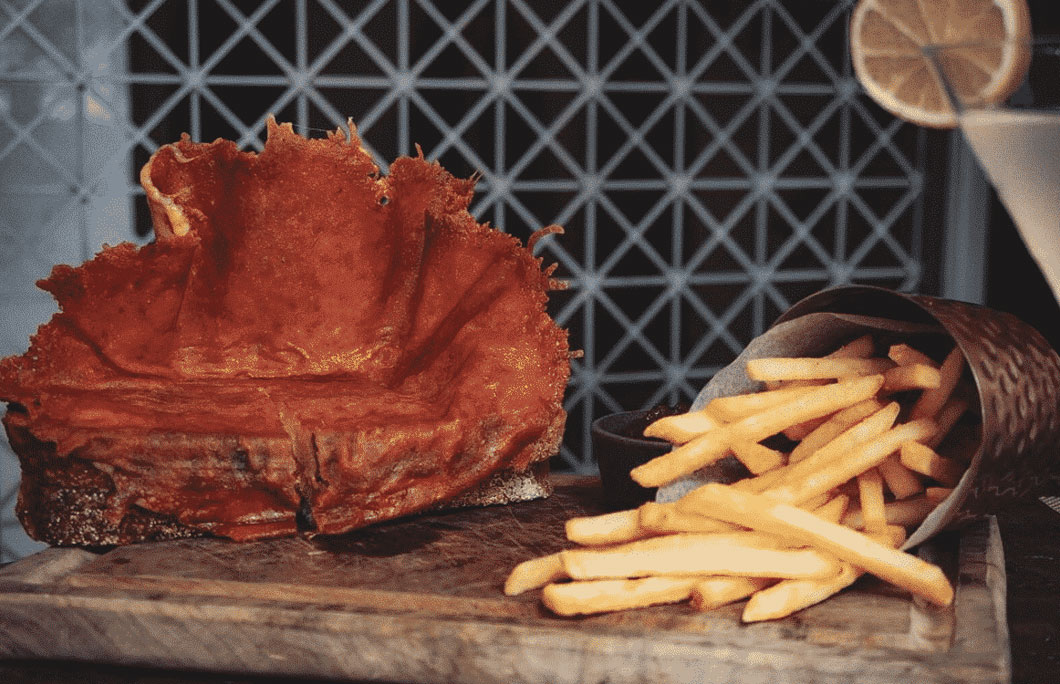 38th. Qwerty – Dubai, UAE
Just LOOK at that amazing fan of crispy cheese on top of the sandwich here. Qwerty is a neighbourhood gastro bar with a a menu of filling favourites, but you can't come here and not order the toastie.
It comes on fresh brioche bread with three (count 'em!) different cheeses, melted to perfection with a cheddar cheese crisp on the top and chutney for dipping.
---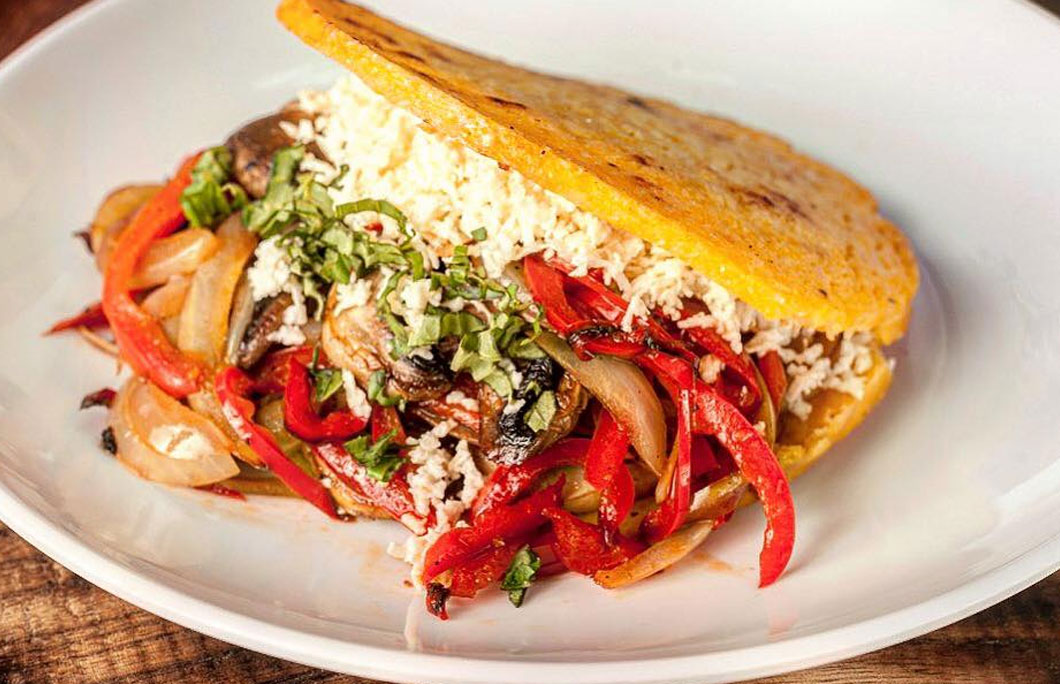 37th. Quero Arepa – Cartagena, Colombia
In a country so famous for its arepas, the standard is high. But we can officially say that the arepas at Quero Arepa are indeed some of the best sandwiches in the world. The soft corn cakes are stuffed with fresh, grilled vegetables, juicy meat and salty shredded cheese. Mmm.
---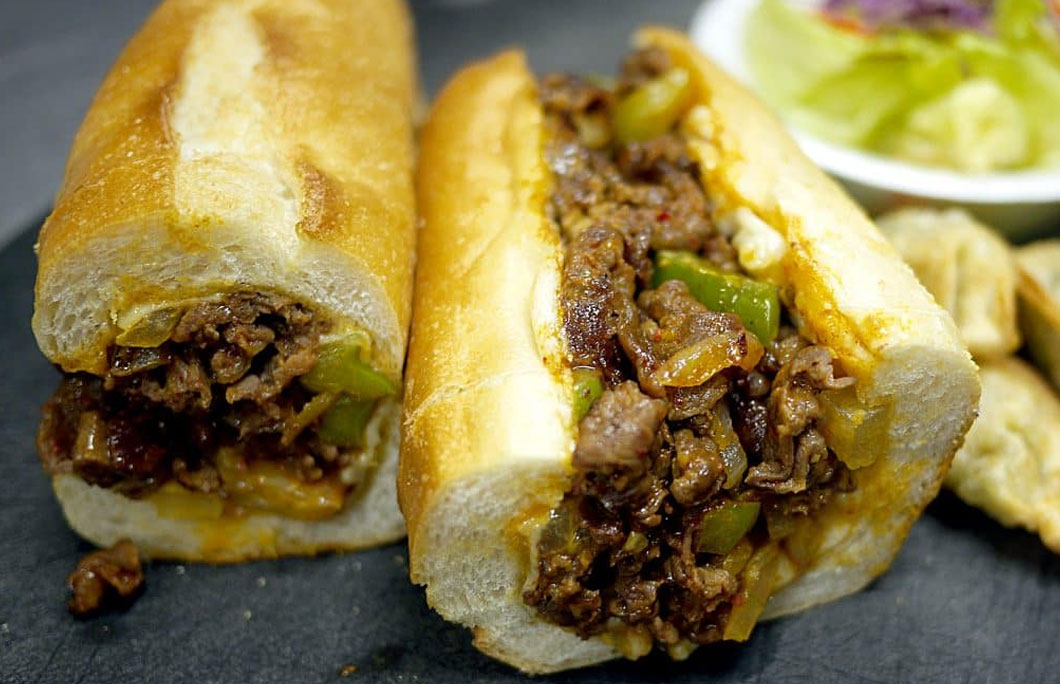 36th. Koja – Philadelphia, Pennsylvania, USA
A hugely popular college-campus food truck, Koja Grille is a now a brick-and-morter store uptown that's the home of the Korean Cheesesteak. While Phily may be famous for its original cheesesteaks, this version goes above and beyond.
The Korean-style beef bulgogi is marinated in a mixture of spices and vegetables and comes with the option of adding a sweet chilli oil.
---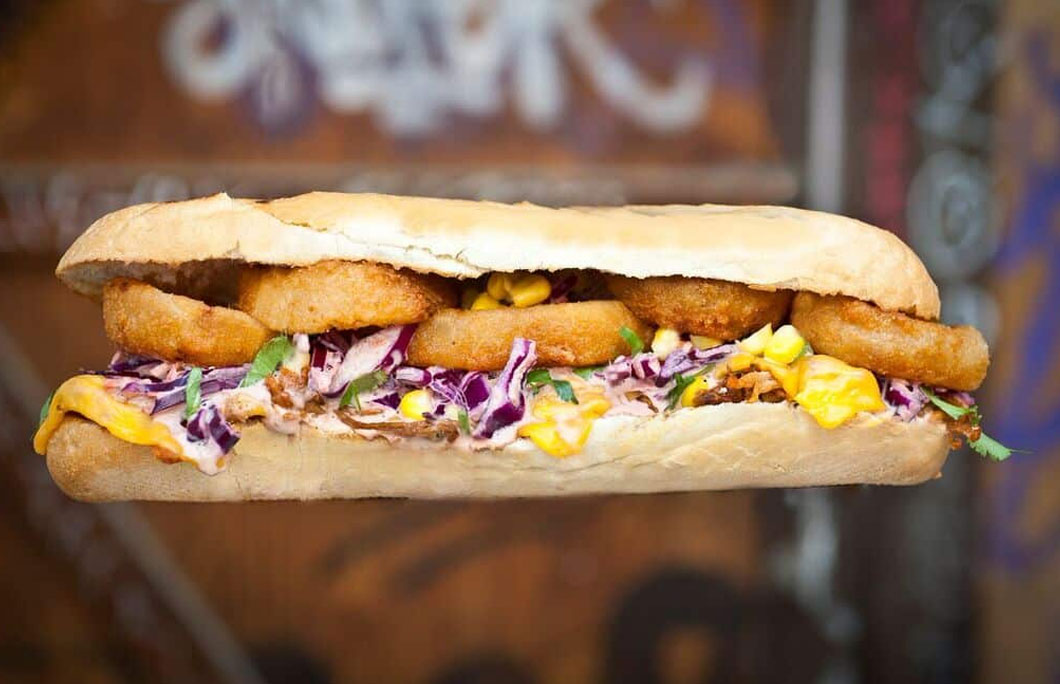 35th. La Casa Tomada – Madrid, Spain
La Casa Tomada is serving up one of the tastiest Spanish sandwiches featuring deep fried onion rings with shredded red cabbage and a wonderful tangy sauce. The perfect mixture of soft and crunchy textures that make a truly great sandwich.
---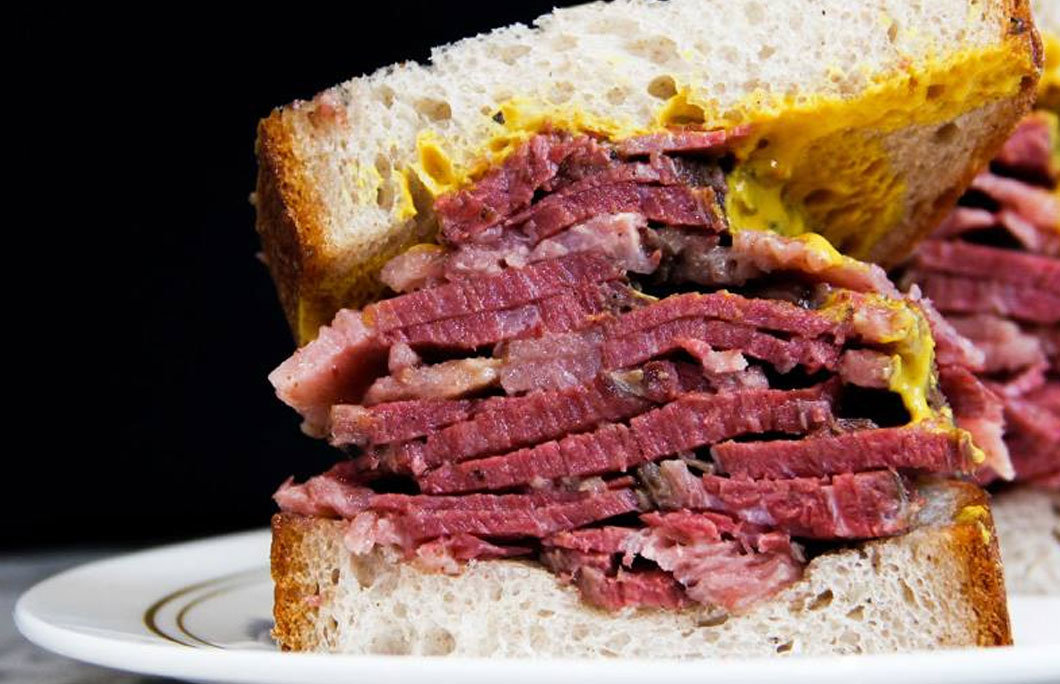 34th. Morty's – Hong Kong
Who knew you could find an authentic New York deli in the middle of Hong Kong? Morty's is a modern take on the classic delicatessen concept, while still preserving traditional methods.
There's lots of choice on the sandwich menu here, but we suggest going for the stacks of pastrami with your pick of cut, lean, medium, or fatty, and yellow mustard on their house baked rye bread.
---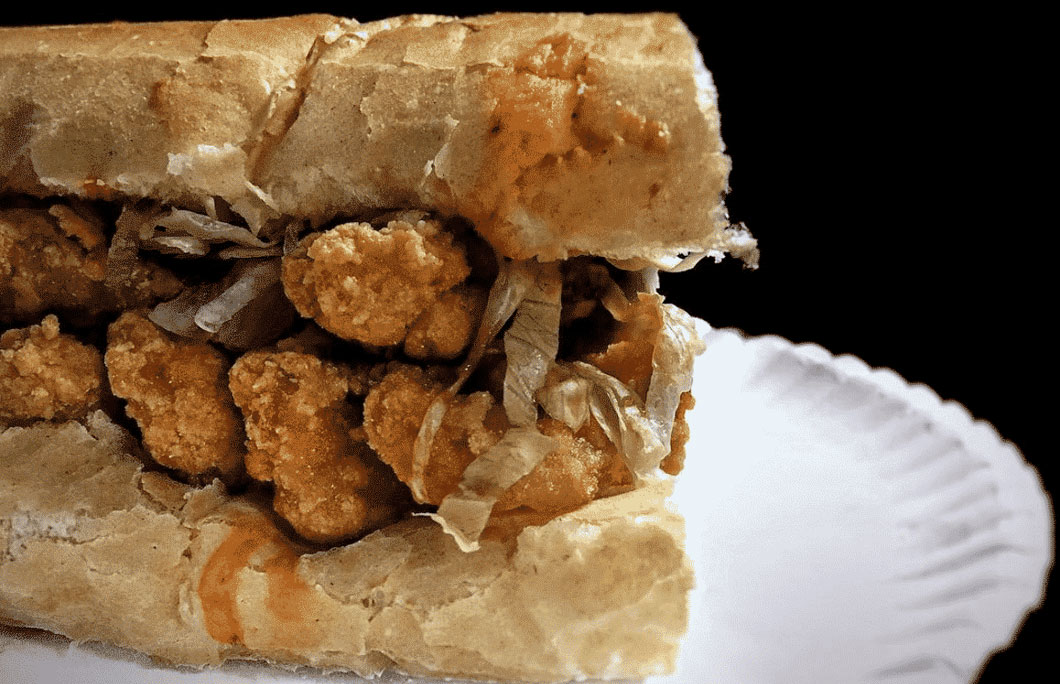 33rd. Domilise's Po-Boy and Bar – New Orleans, Louisiana, USA
Domilise's has been a NoLa icon ever since its opening in 1918 and still serves up the city's best po-boys. They make their delicious shrimp, oyster, roast beef, and sausage po-boys on fresh, crispy Leidenheimer bread.
If you want a serious feed the Surf 'n' Turf is a roast beef po-boy with shrimp on top. Outstanding.
---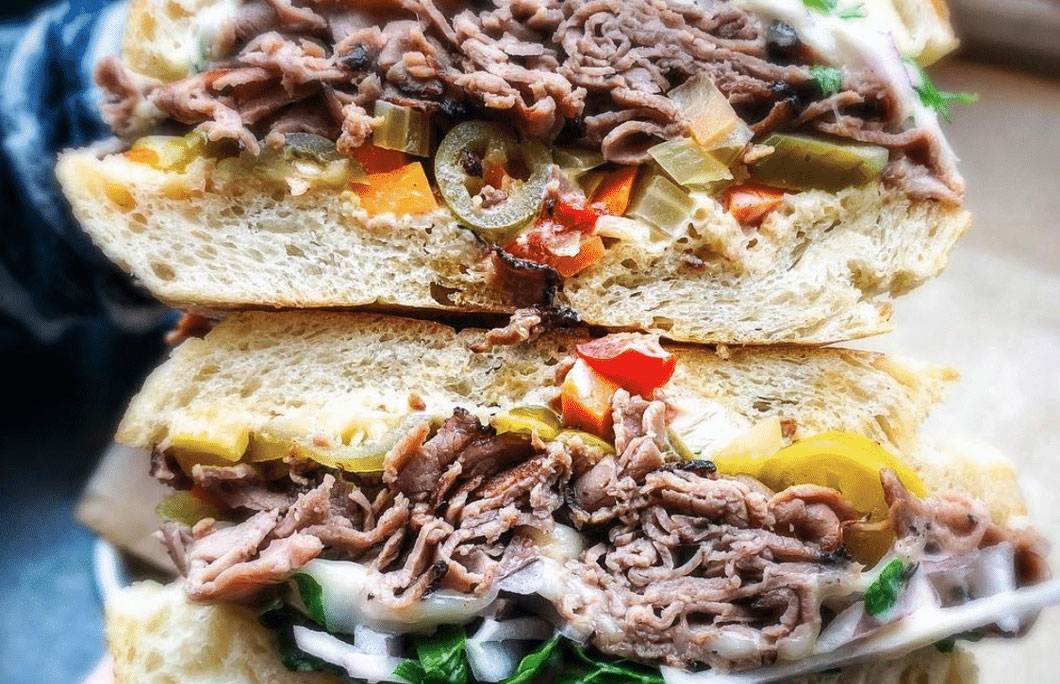 32nd. Masterpiece Delicatessen – Denver, Colorado, USA
Masterpiece Delicatessen takes the humble sandwich and gives it a fine dining twist. Everything, from their braised, cured and roasted meats to their salad dressing, spreads and sides is 100% house-made.
Super hungry? Get the Roast Beef: piquillo peppers, arugula, red onion, aged provolone and house-made horseradish sauce on rye.
---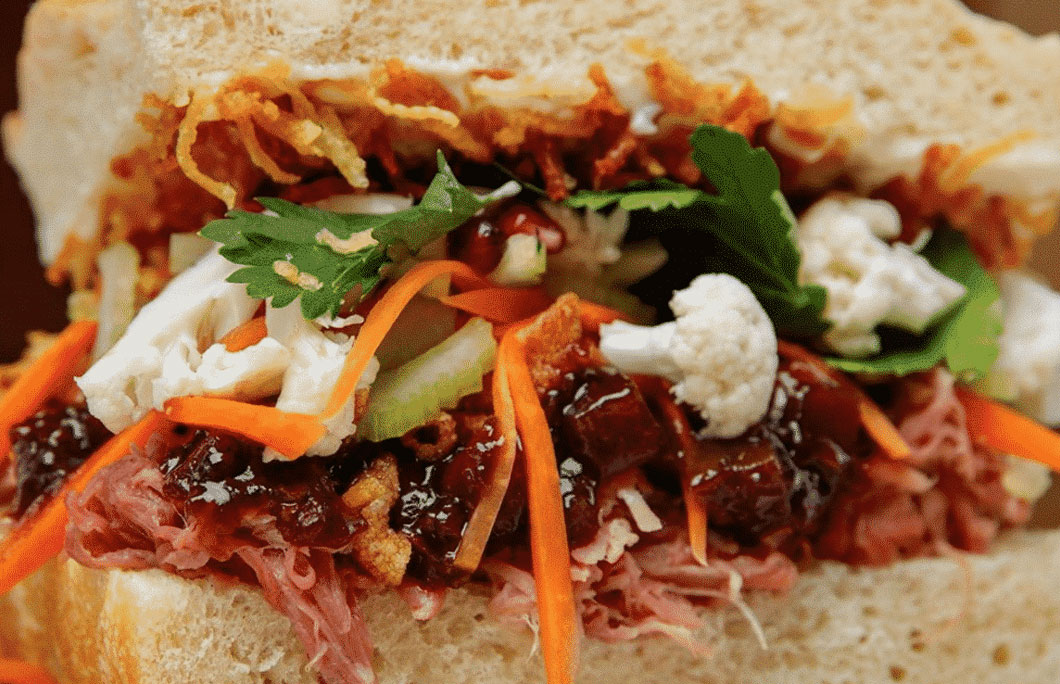 31st. Max's Sandwich Shop – London, UK
One of the best known sandwich makers in the world, Max is so obsessed with sandwiches that he has written a whole book about then. To visit his cafe (try the daily specials would be our advice) is like a pilgrimage to a religious site dedicated to sandwiches. There should be a shop like Max's on every corner in the world.
Looking for the best hotels in London? Check out where to stay in London
---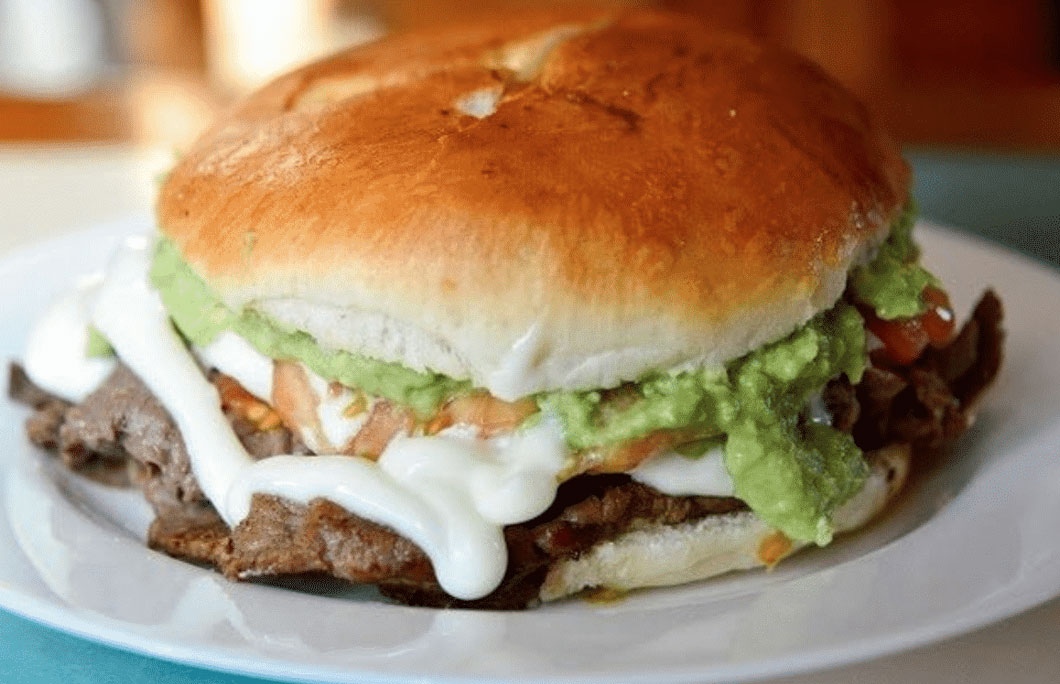 30th. Fuente Suiza – Ñuñoa, Chile
This traditional Chilean sandwich shop has historic European roots, mixing the best of both cuisines to create some of the best sandwiches in the world. From churrascos piled high with slow roast meats and soft Viennese rolls with pork and sauerkraut, these sandwiches are a must-eat in the region.
---
29th. Mithlesh Ande Wala – Delhi, India
This famous stall in Tilak Lane always has a super long line outside, but it moves fast and the sandwiches are worth the wait. Mithlesh Ande Wala specialises in a drool-inducing butter omelette sandwich, which is fried until golden and comes stuffed with cheese and seekh kebab.
---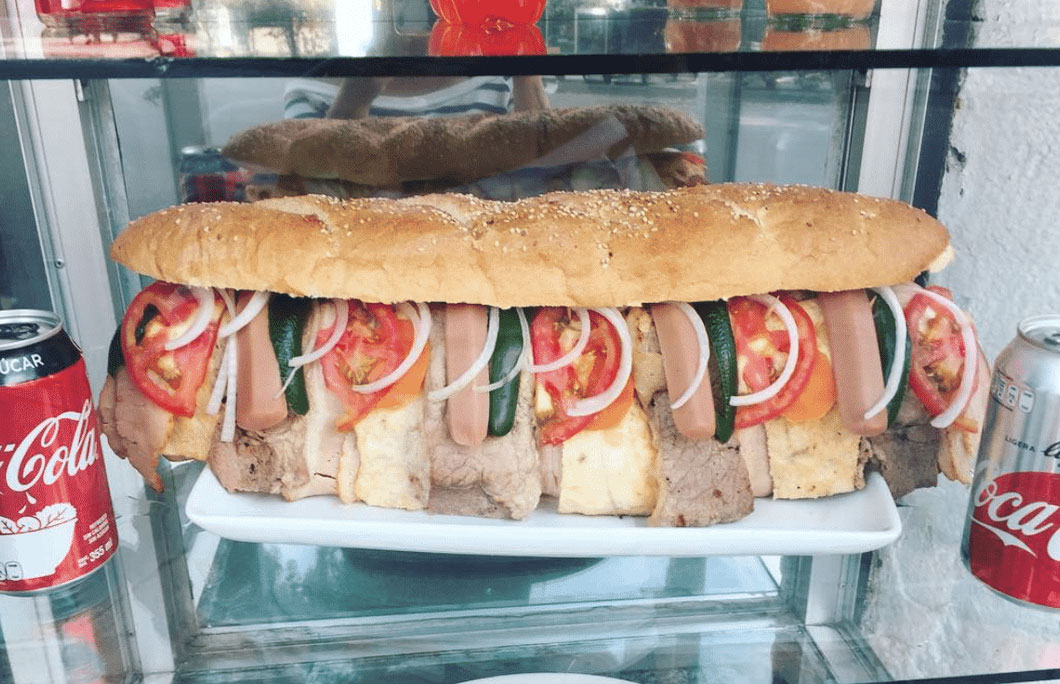 28th. El Cuadrilátero – Mexico City, Mexico
The name of this popular sandwich joint refers to the wrestling ring – which makes sense, as the place has a fun lucha libre theme. What's even more fun are the gigantic tortas. Super hungry? Tackle the Gladiador: a 1.3kg, 40-cm-long beast stuffed with six kinds of meat, cheese, egg, onion, tomato, chilies and avocado on a seasame loaf.
But don't worry, there's human sized portions on the menu too. Easily some of the best sandwiches in the world.
---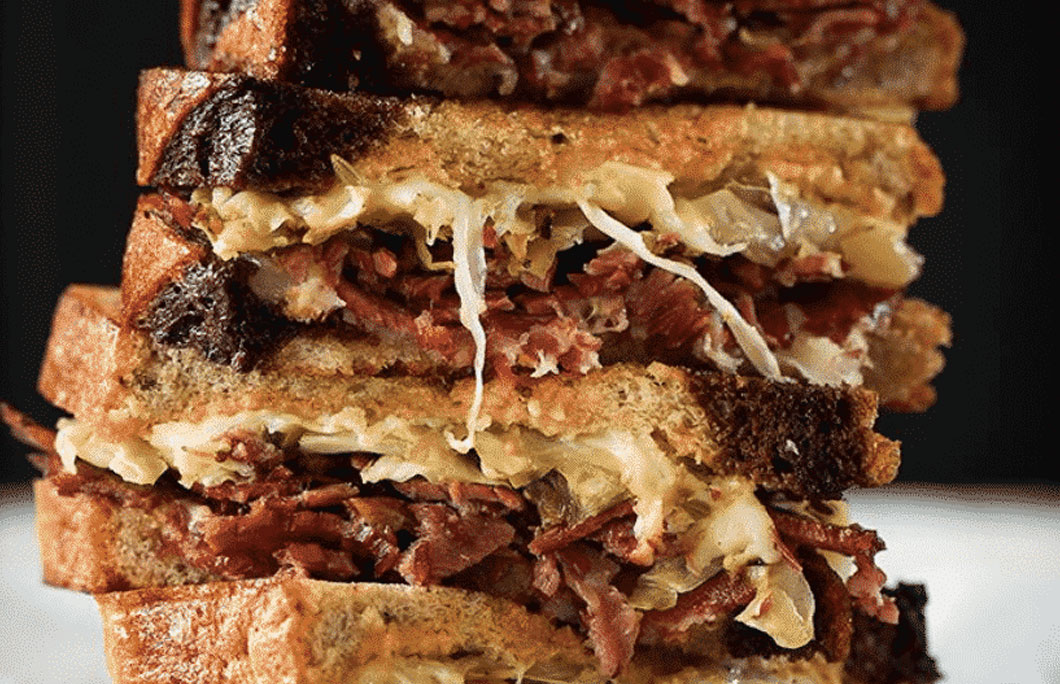 27th. Goodwich – Las Vegas, Nevada, USA
The original Goodwich was a kiosk in a dive bar parking lot and is now one of Las Vegas' top food joints. Its owners have a fine dining background, so they created a sandwich concept based on the foundation of great restaurant food; flavor, texture and balance.
The sandwiches are huge but stacked perfectly so every bite is just right.
---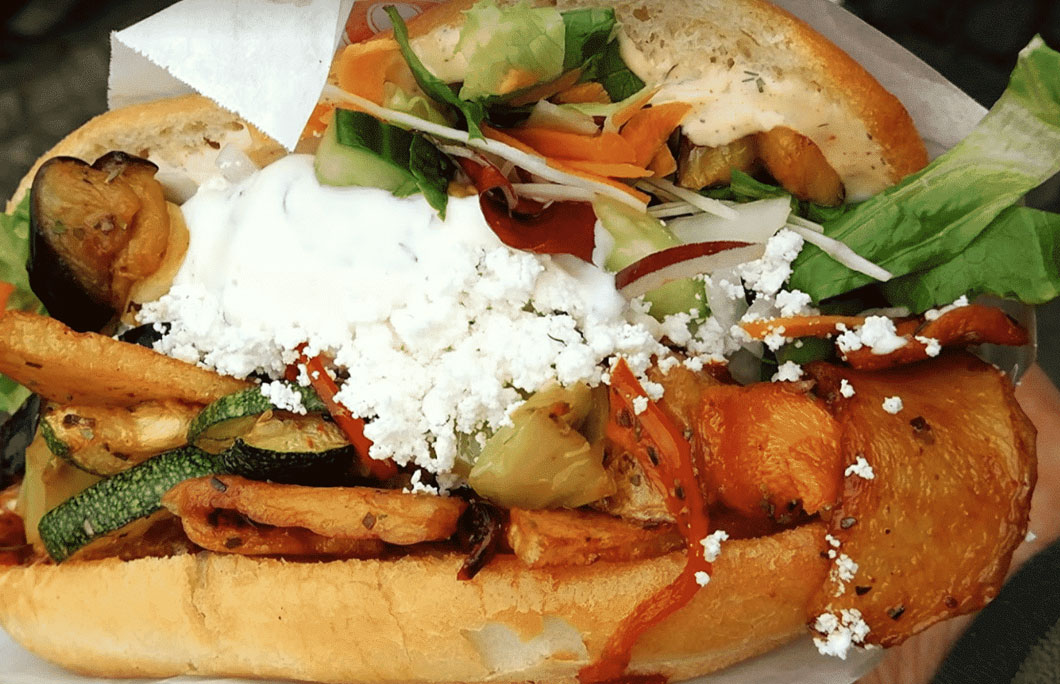 26th. Mustafa's Gemüse Kebap – Berlin, Germany
One of the most famous Kebap shops in Berlin, this is worth every bit of the hype and attention it generates. You might have to queue for a while but once you get your sandwich you'll realise the combination of super fresh ingredients and delicious meat is a match made in heaven. So good you'd nearly go back for a second.
---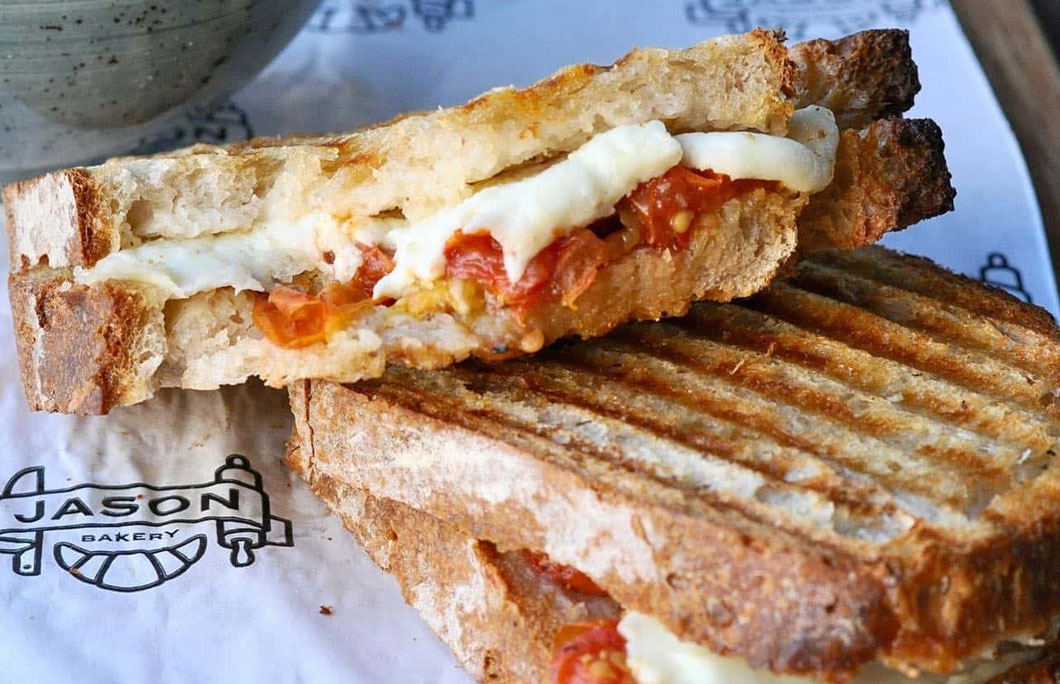 25th. Jason Bakery on Bree – Cape Town, South Africa 
There's grilled cheese sandwiches, and then there's the grilled cheese sandwiches at Jason's. As it's first and foremost a bakery, they have the core ingredient of a good sandwich – bread, duh – perfect. There's some creative offerings here, including a sushi and wasabi sandwich, while the classics are just as amazing.
The cheese and tomato toastie uses local buffalo mozzarella and sundried tomatoes. *drools*
---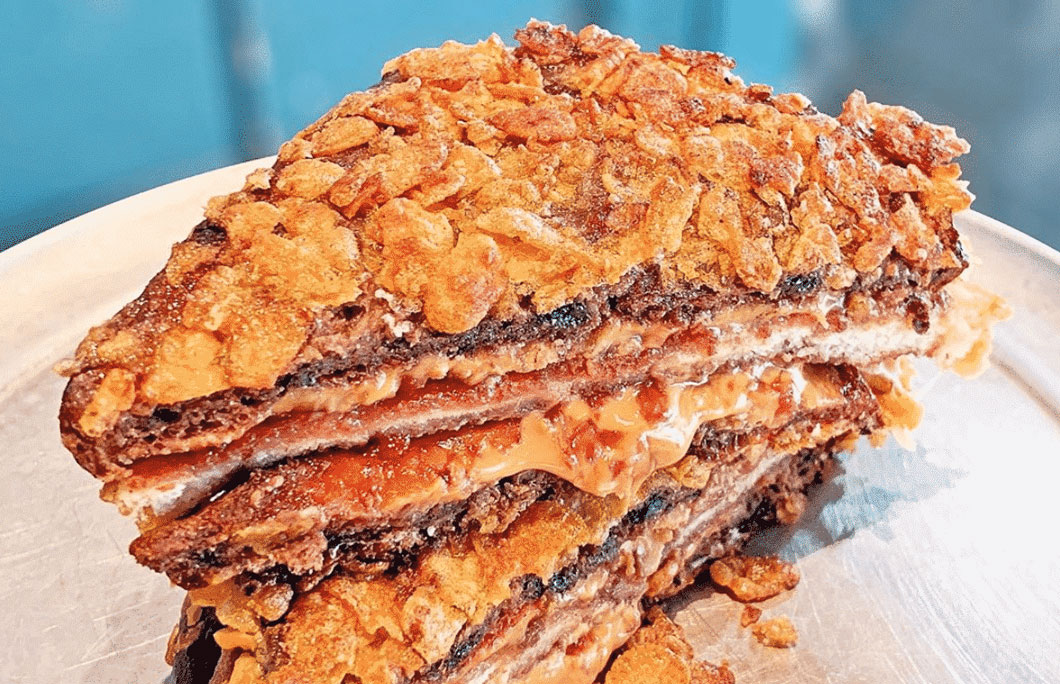 24th. Park Bench Deli – Singapore
Park Bench Deli is a small space yet it manages to execute incredible food and coffee on on a daily basis. Small, yet mighty, some might say. They stick to two key rules when making the sandwiches here: do it big, and do it right. They hit those points every single time with a menu full of old favourites and new creations.
Top picks include the heavenly PBJ with crunchy peanut butter, mixed berry jam, cornflake crusted milk & chocolate bread.
---
23rd. Sandhäxan – Stockholm, Sweden
If you want one of the best grilled cheese sandwiches you have ever tasted in your life then this is the spot to head to. They make it with Scamorza and Parmesan cheeses, add some hot sauce to spice it up, fry it and serve it with chips. You might need to go to the gym after eating it but every single bite will be worth it. Unreal.
---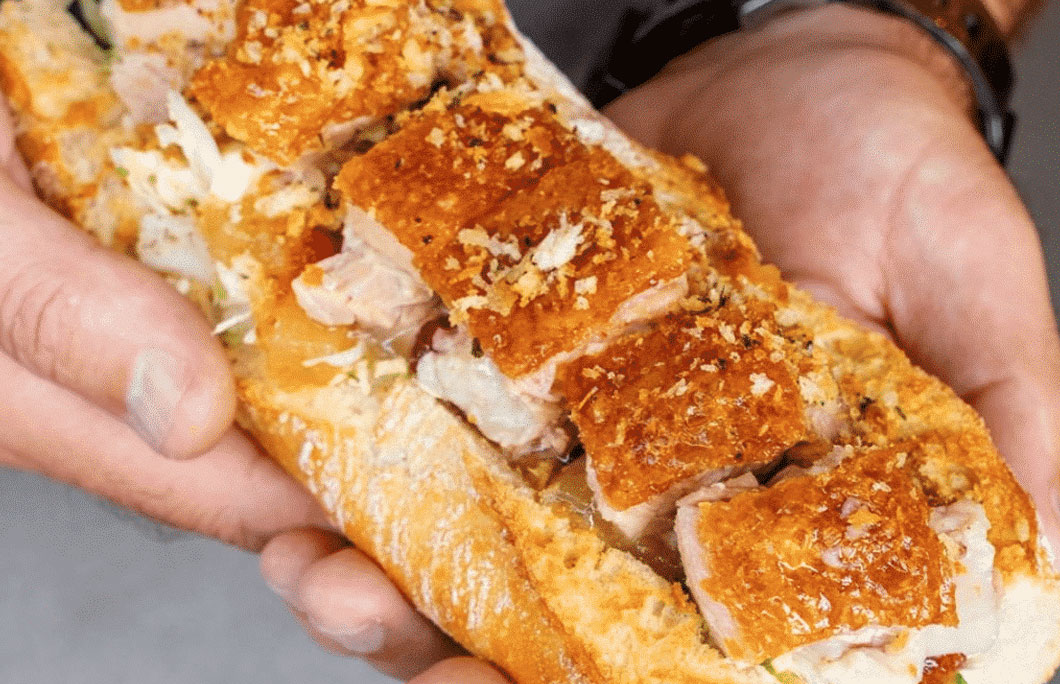 22nd. Mr Crackles – Sydney, Australia
Mr Crackles was founded by two professional chefs with a passion for crispy skinned succulent meats, and oh-boy are we glad they came up with this place.
The pork belly takes three days to prepare, developing a super crispy and flavoursome crackling. You can't go wrong the Crackles Classic of crisped-skinned slow roast, five spiced pork belly, served with Vietnamese salad in a roll.
Looking for the best hotels in Sydney? Check out where to stay in Sydney.
---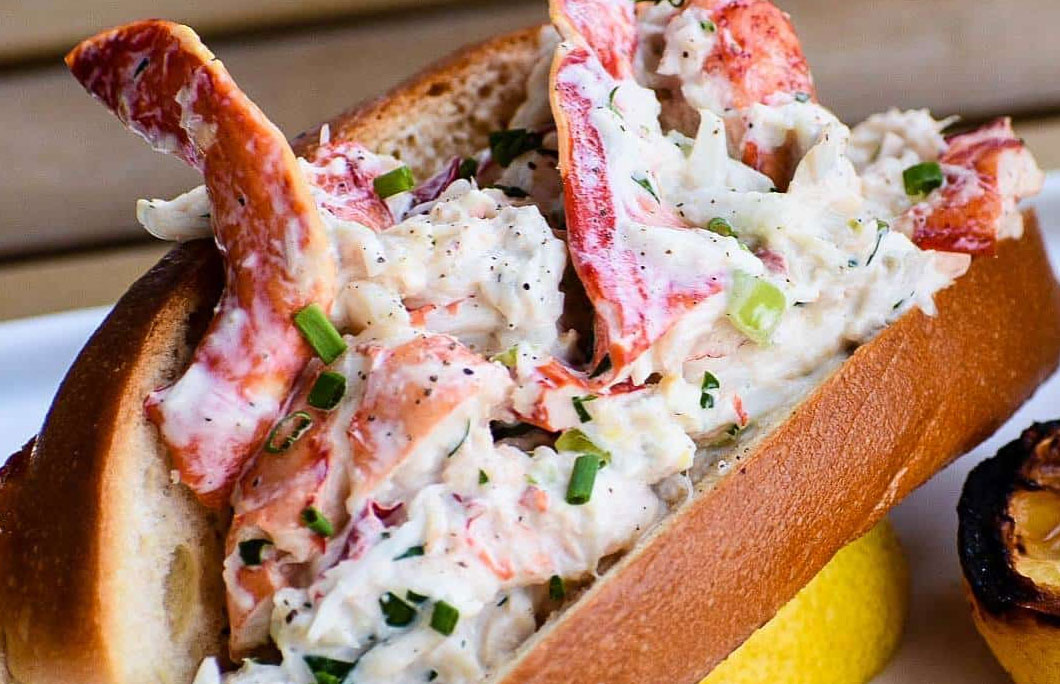 21st. Walrus Oyster & Ale House – Columbia, Maryland, USA
Fresh and tasty grub inspired by the Chesapeake Bay and Maryland's Eastern Shore, this spot does some of the best seafood in the state. Apart from a perfect crab cake sandwich in a brioche bun, their lobster roll steals the show.
It's more than a quarter pound of warmed lobster meat served Connecticut Style with butter sauce, lemon, chives on buttered pan bread and a side of hand cut fries.
---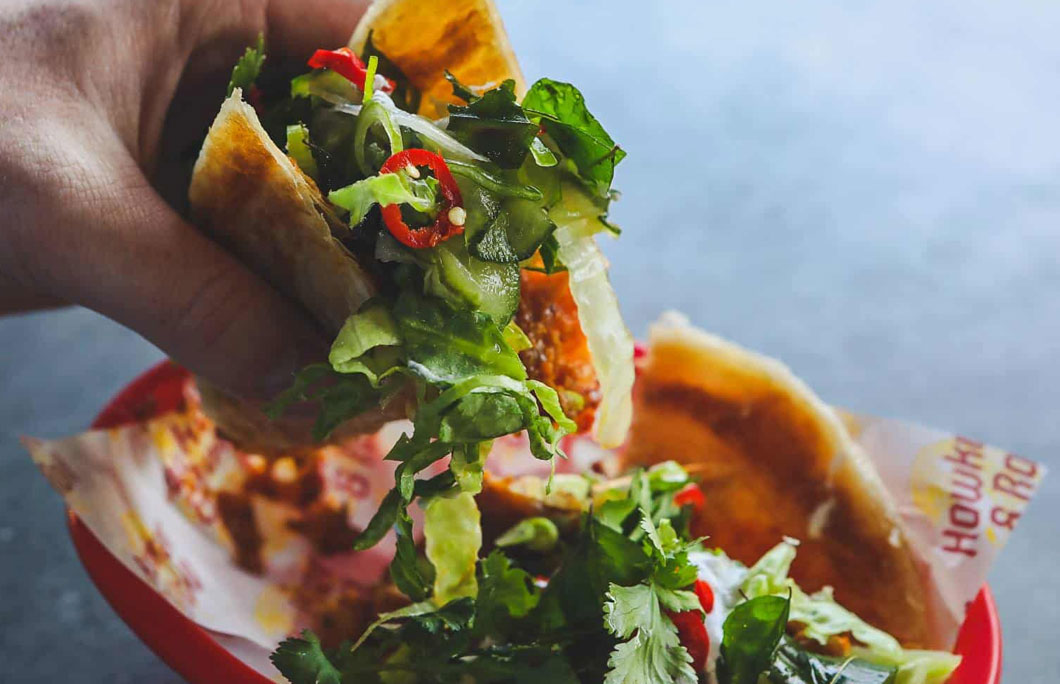 20th. Hawker & Roll – Auckland, New Zealand
Hawker & Roll is a laidback restaurant that serves Malaysian inspired street-eats with vibrant and authentic flavours. There's no better example of the skill in the kitchen here than with their signature sandwiches. Soft and dough roti bread is filled with your choice of soy & sesame eggplant, beef Redang, hoisin duck, Sambal prawns or tender Malaysian chicken.
---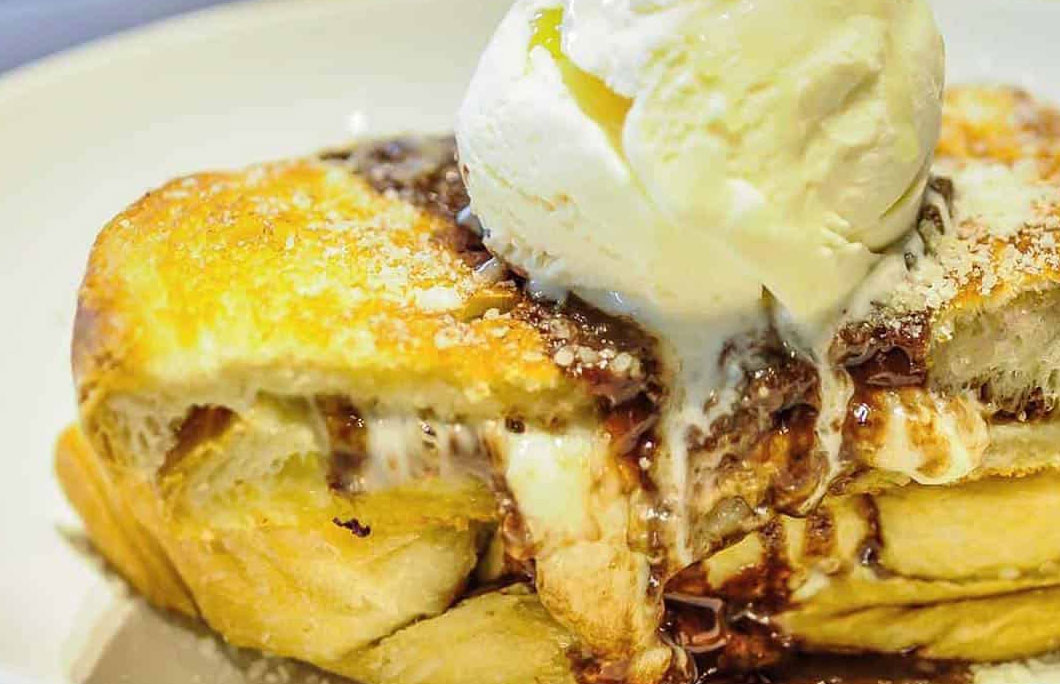 19th. Melt Grilled Cheesery – Manila, Philippines
Melt is a gourmet "grilled cheesery," the first restaurant of its kind in Manila, serving a unique variety of the ultimate dream cheese dishes. As well as indulgent savoury cheese sandwiches, they also have a bestselling Dulce de Lacheese – a soft and fluffy sandwich with creamy cheese, dulce du leche, chocolate sauce and ice cream.
It's the perfect cheat meal treat and a must among the best sandwiches in Asia.
---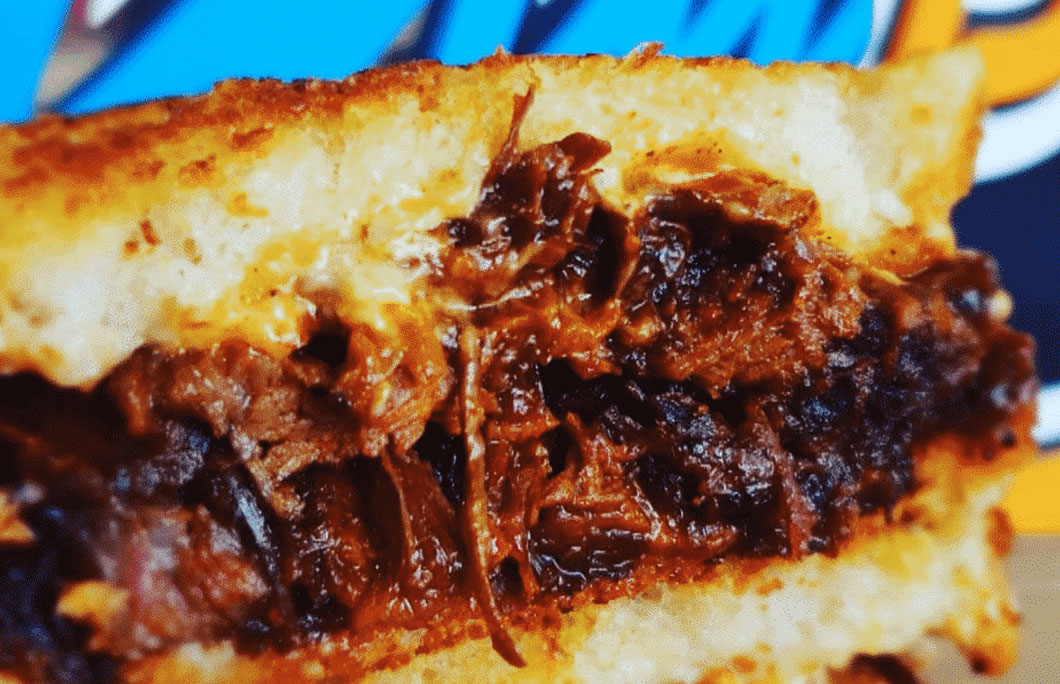 18th. DannyBoys Stores – Brisbane, Australia
DannyBoys is a food store and catering company that makes the sort of sandwiches you wish you had in your lunchbox every single day. All of their bread is made and baked in-store throughout the day and the fillings are seriously good.
They do healthy wraps and sandwiches but it's the flatgrills you'll be tempted most by. Slow Cooked Organic Beef Brisket and Double Monterey Jack Cheese? You can't say no.
---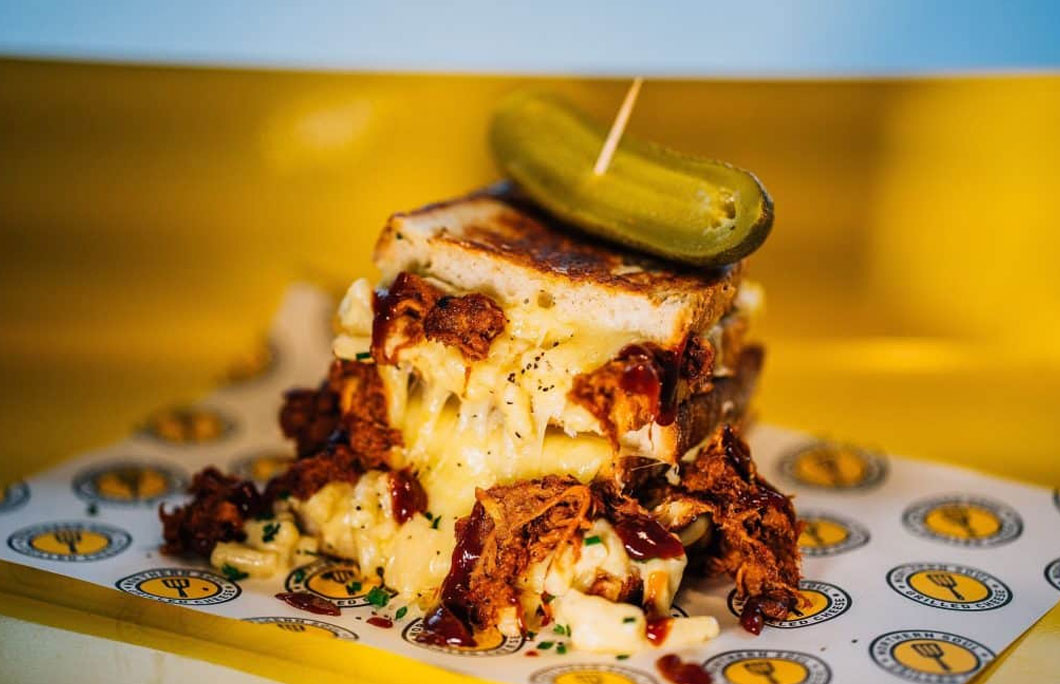 17th. Northern Soul – Manchester, UK
Their grilled cheese sandwich is the stuff of legend in Manchester and far beyond. For something even more over the top add in Mac & Cheese to double the size of the sandwich. Get in the queue and lick those lips because you are about to eat something that will quite simply take your breath away.
---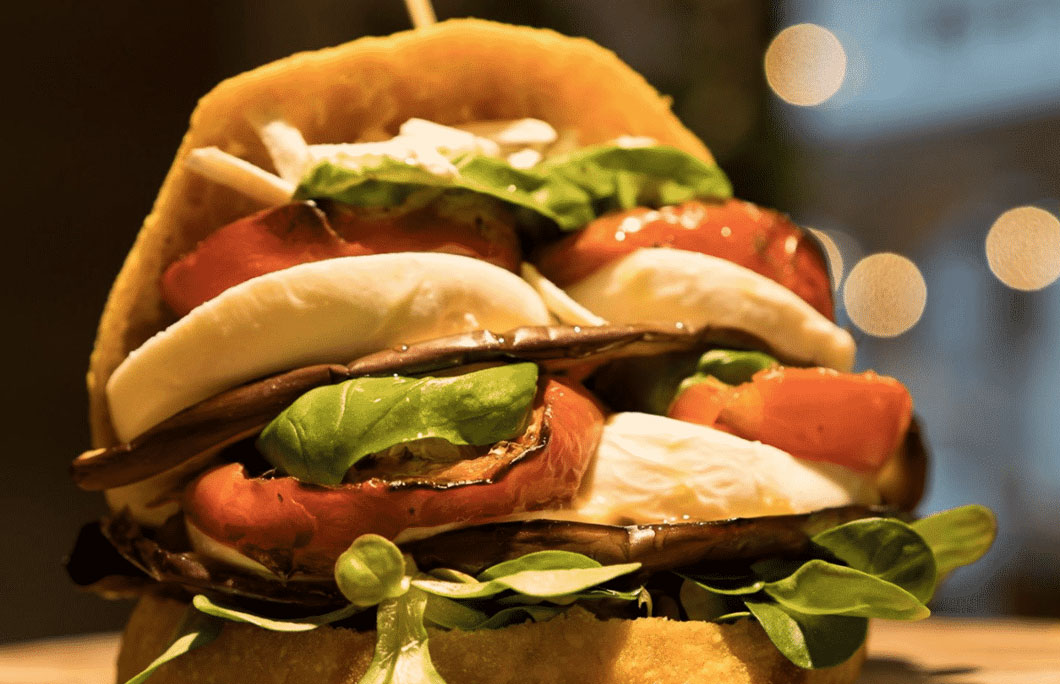 16th. Mastro Ciccio – Bari, Italy
Some of the most wonderfully sourced ingredients make these sandwiches among the best in the world. From the fresh tomatoes to the Apulian mozzarella di bufala and fresh basil this is a taste sensation. The sandwiches here are fresh beyond belief and wildly popular.
Check out the 25 Best Pizzas in Italy here
---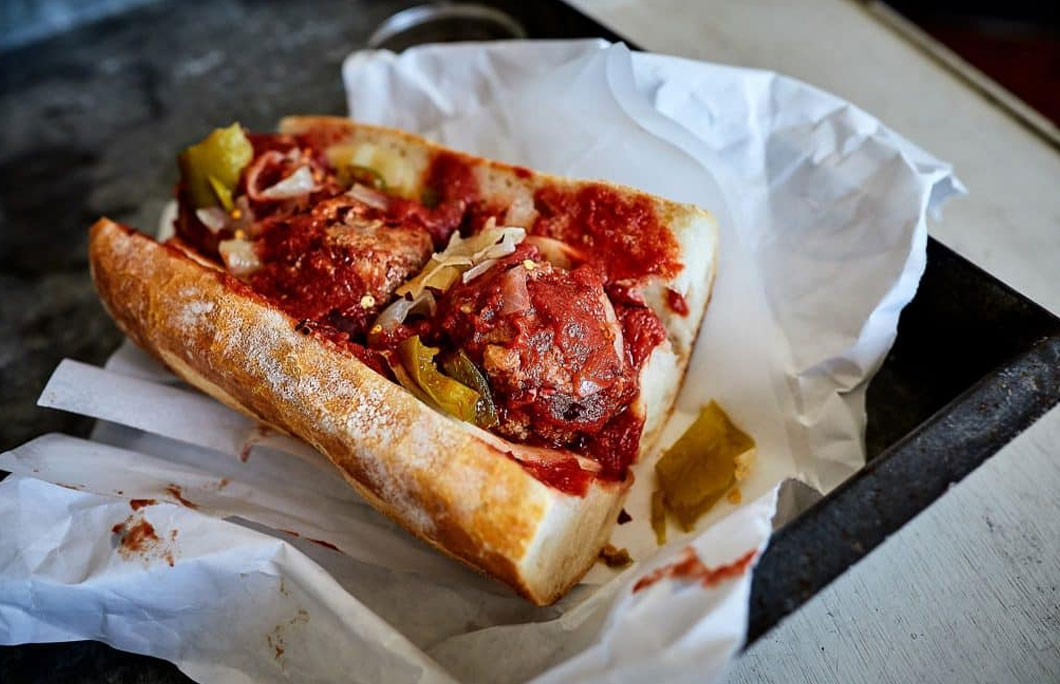 15th. Salumi – Seattle, Washington, USA
A premium salumeria, the handcrafted salami and cured meats are made at 309 3rd Ave South, but the deli has recently moved two blocks away in Pioneer Square. The sandwiches are on local, rustic bread, with a menu so tempting you'll find it tough to pick just one.
But pick just one you must, so make it the family-recipe meatballs with Provolone cheese.
---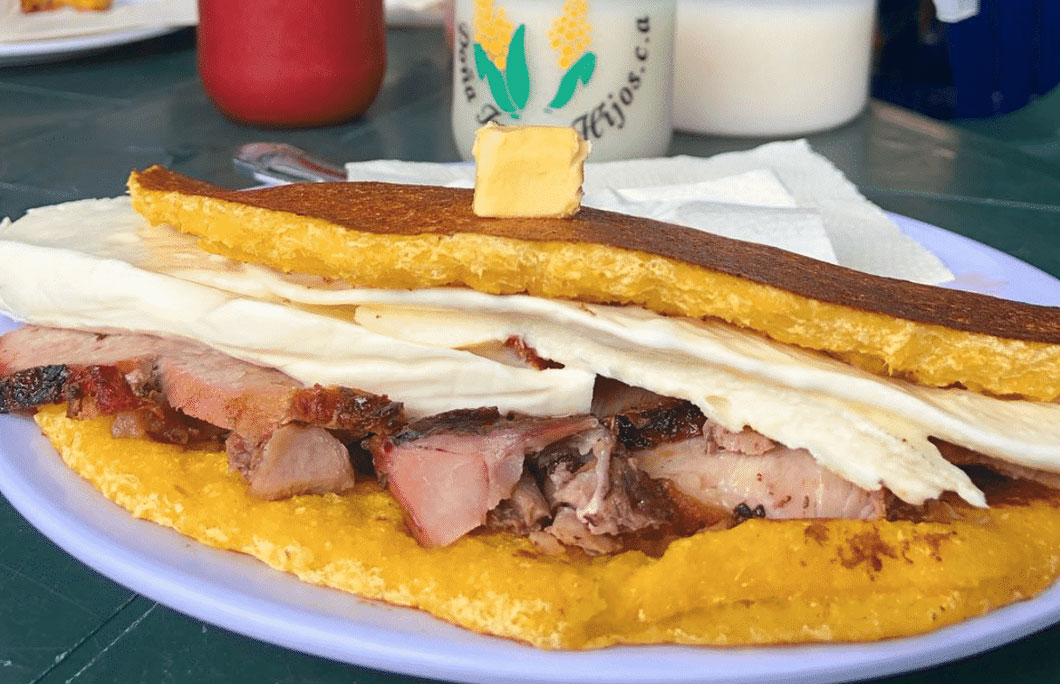 14th. Cachapera Doña Ines – Caracas, Venezuela
Similar to an arepa, a cachapa is a popular roadside snack in Venezula, a little like pancakes made of fresh corn dough. Here, they're stuffed with slow roasted pork leg and cheese (double cheese if you like). A popular lunchtime treat, be prepared to join a queue if hungry locals to wait your turn to order. Freshly squeezed juice on the side and you have the perfect meal.
---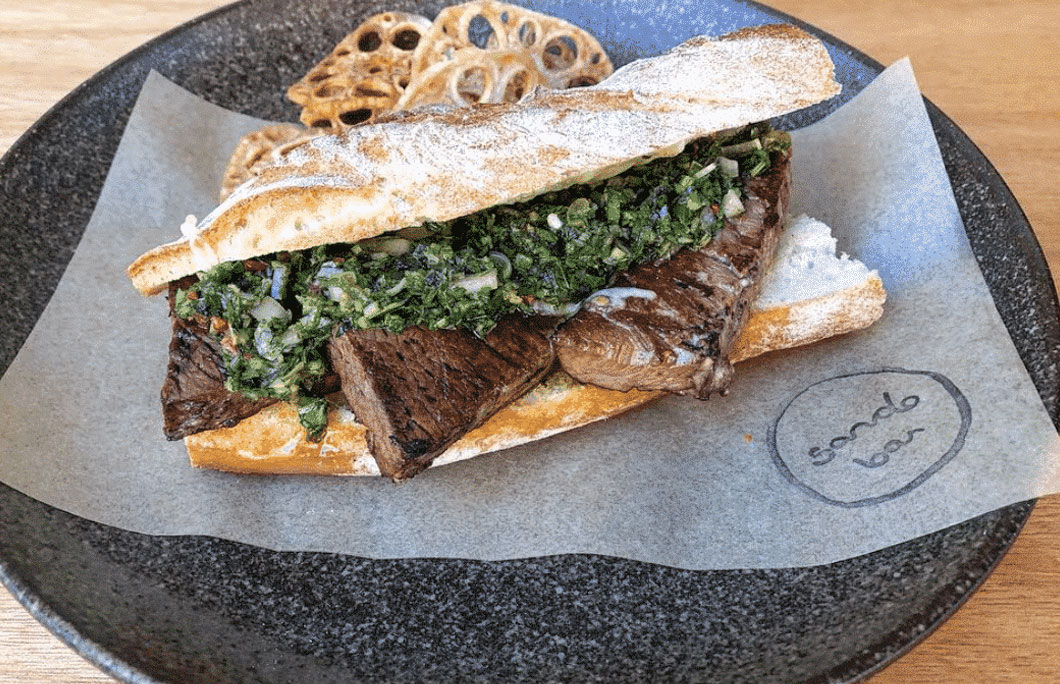 13th. Sando Bar – Sydney, Australia
Surry Hill's tastiest sandwich joint, Sando does Japanese-inspired food and drinks, that change with the seasons. From prawn katsu sandwiches to meaty rolls, this is a hot spot.
Get the slow cooked juicy brisket, brined in sansho pepper is served with mozzarella & Japanese chimichurri on a warm ciabatta. We're drooling already.
---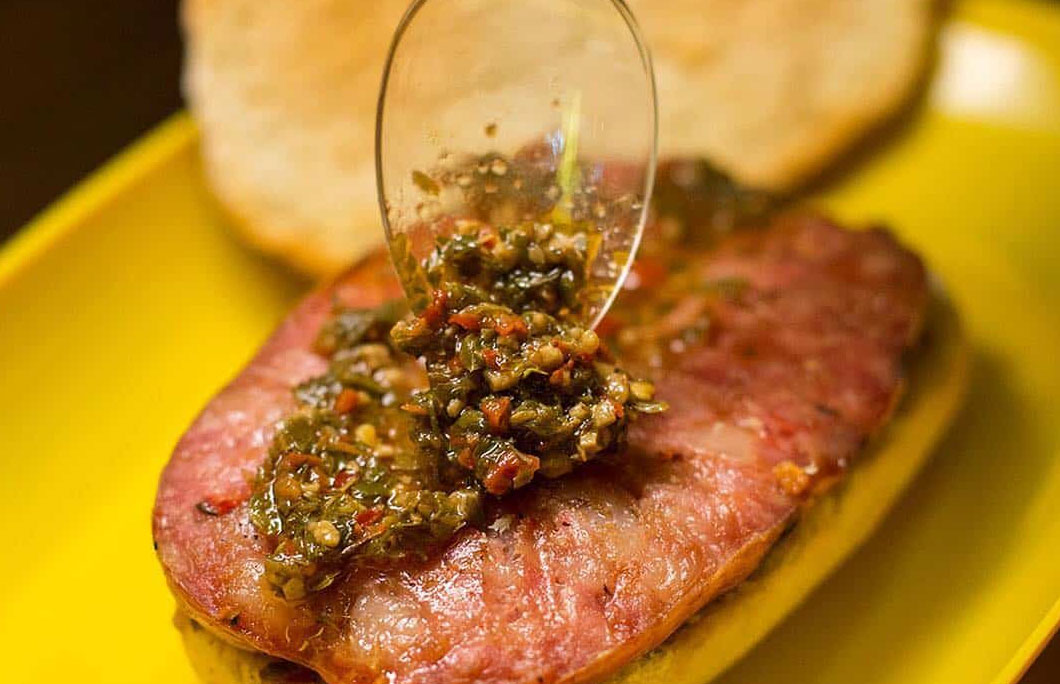 12th. Chori – Buenos Aires, Argentina
One of the best sandwiches in the world can be found at this casual and funky food joint. Chori takes the choripán sausage sandwich that's eaten as a street food snack and makes it even tastier – we didn't think that was possible, but they've done it. Slathered in chimichurri sauce and served in a freshly toasted bun, this is simple food done perfectly.
---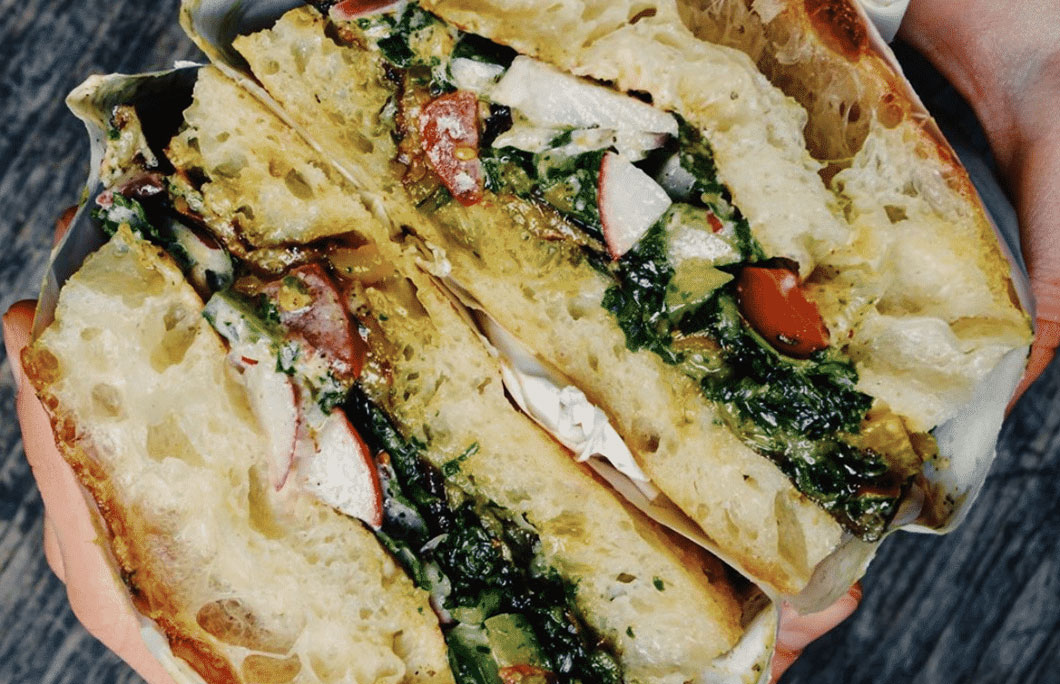 11th. The Dusty Knuckle – London, UK
The Dusty Knuckle started their business in a 40 foot steel container and have grown from there to become one of the best bakeries in the UK. Their sandwiches are super inventive including a beauty which features chargrilled asparagus, soft boiled egg, toasted almonds, and sprinkled dill on sourdough. Perfect summer eating.
---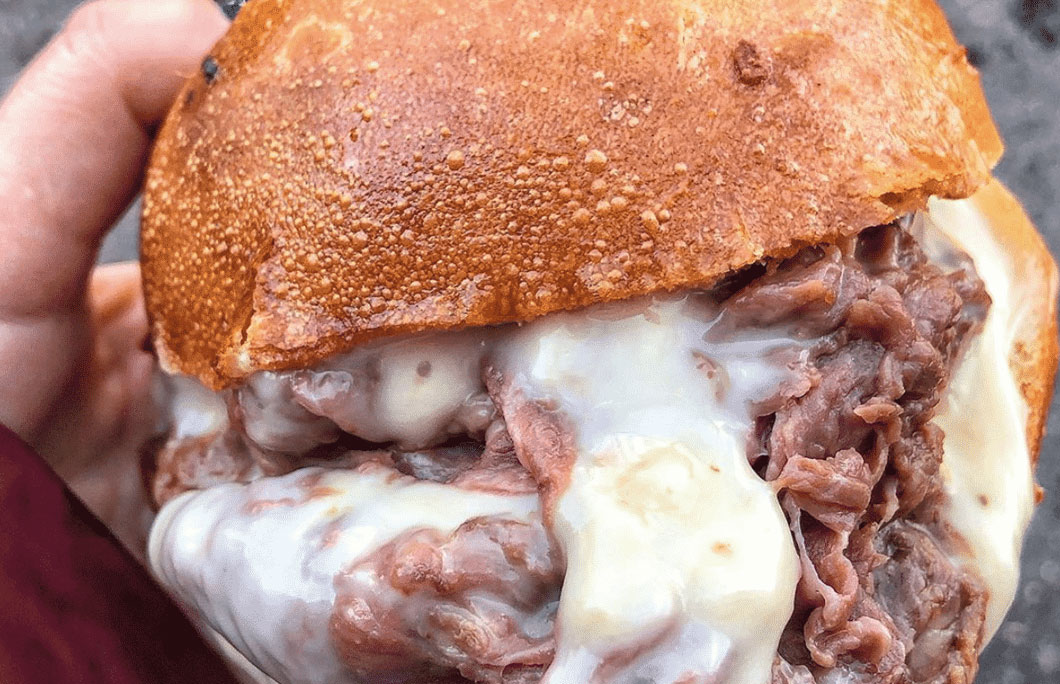 10th. Court Street Grocers – Brooklyn, New York, USA
Court Street Grocers are slowly but surely building a sandwich empire, with locations in Carroll Gardens, Williamsburg, Red Hook and Manhattan. They do all the best sandwich styles, from a cheesy breakfast sandwich to a roast cauliflower.
The meat is especially good. Tasty meatloaf is stuffed between ciabatta and dressed with cheese sauce, sweet pickle, and dill-pickled white onion.
---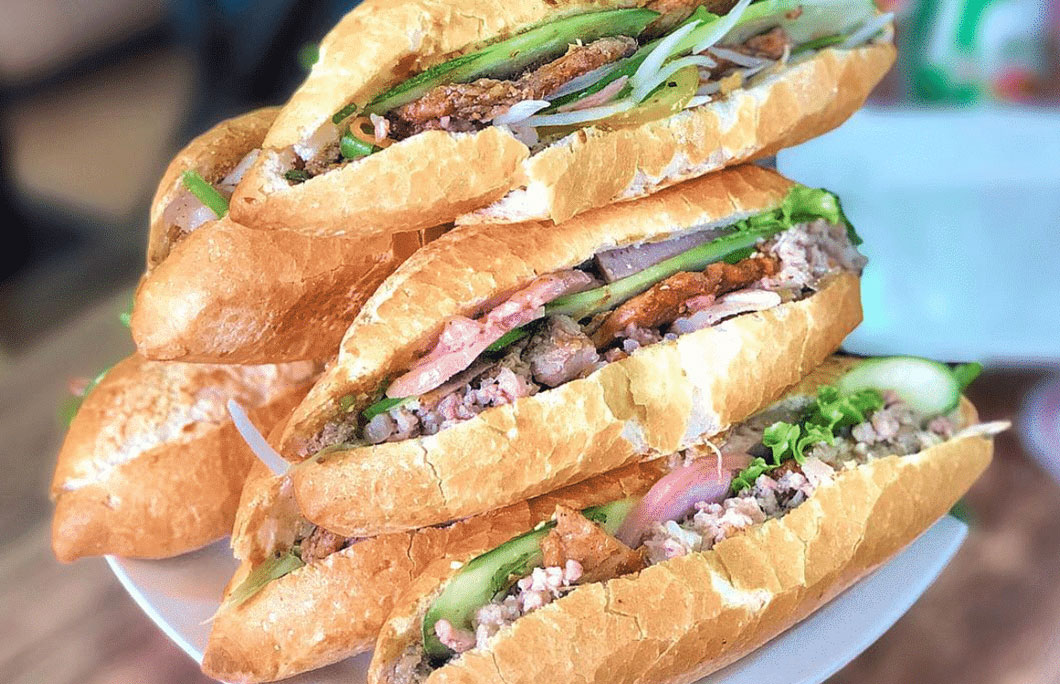 9th. Banh Mi Phuong – Hoi An, Vietnam
This particular version of the banh mi was made popular by Anthony Bourdain when he visited this small stall in Hoi An and declared the baguette a triumph. The most common order is the special which comes with all the meats, salad, pate and veg. You can however choose from various types of pork, chicken or pate to create your own unique Hoi An Banh Mi.
---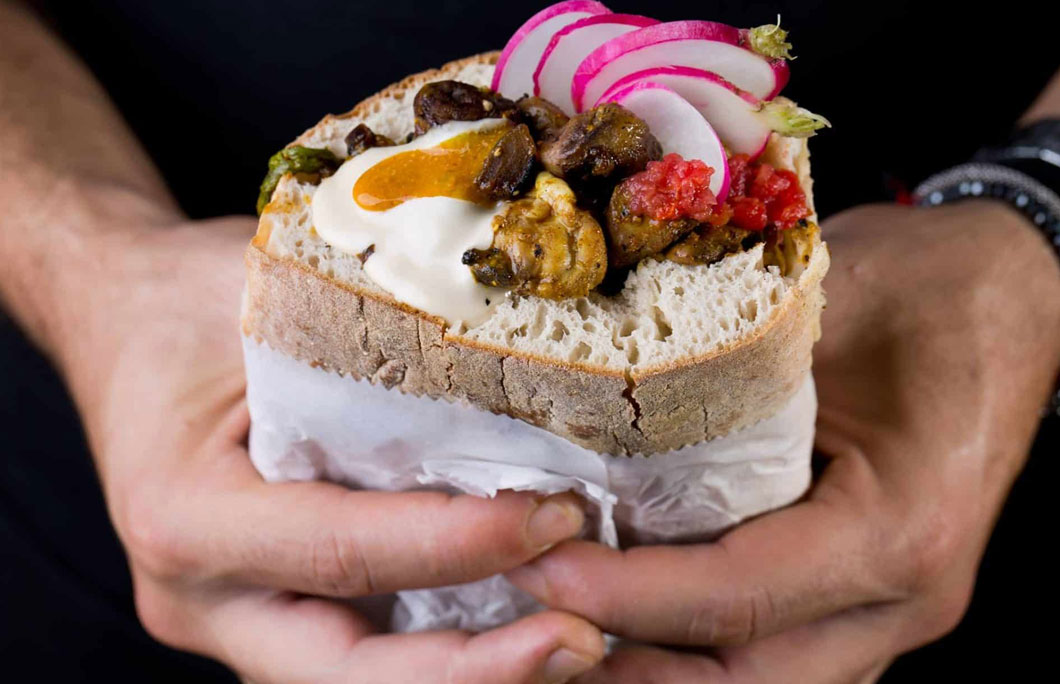 8th. Hashomer 1 – Tel Aviv, Israel
Hashomer 1 is a classic Israeli street food kiosk, but with a modern flavour punch. One bite and you'll see why locals say these are the best sandwiches in the world. The 'Meorav Poalim Yerushalmi' is a soft ciabatta stuffed with liver, heart, tahini, amba, pickles, fresh vegetables from the nearby stalls and a little bit of spice. Delicious.
---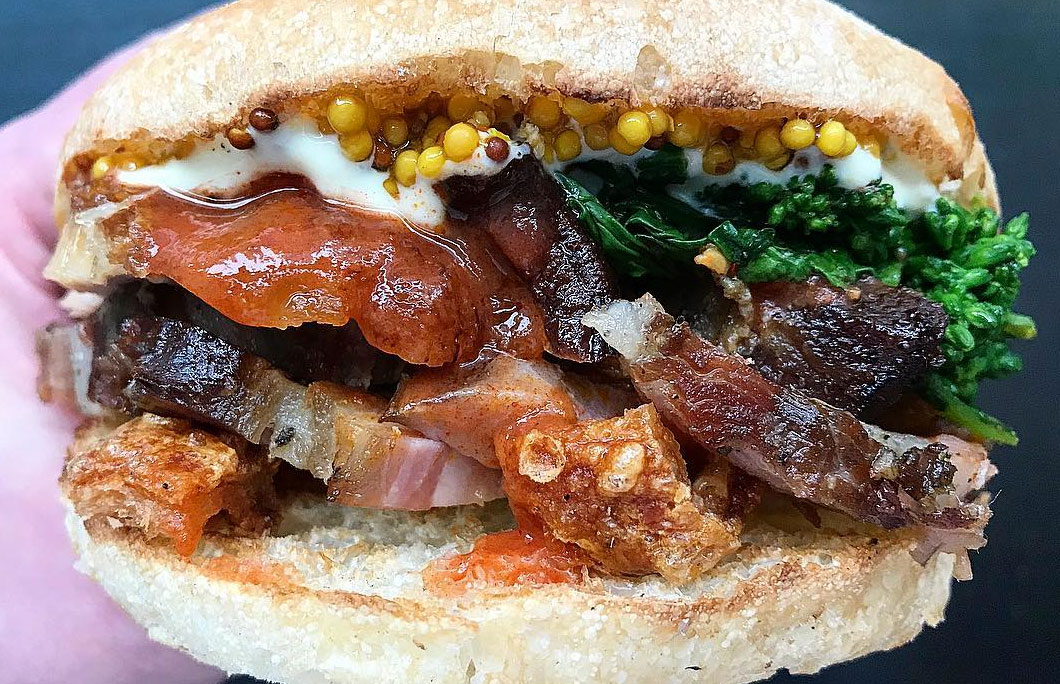 7th. Porchetta & Co. – Toronto, Canada
For the best pork sandwich in town, the easy answer is the Porchetta sandwich at Porchetta & Co. The pork is incredibly juicy and tender that gets its flavour from being marinated for over 24 hours. If you're not feeling the pork, chow down on the OG Fried Chicken sandwich and pair it with a beer.
But honestly? From every single sandwich here is pure perfection.
Looking for the best hotels in Toronto? Check out where to stay in Toronto.
---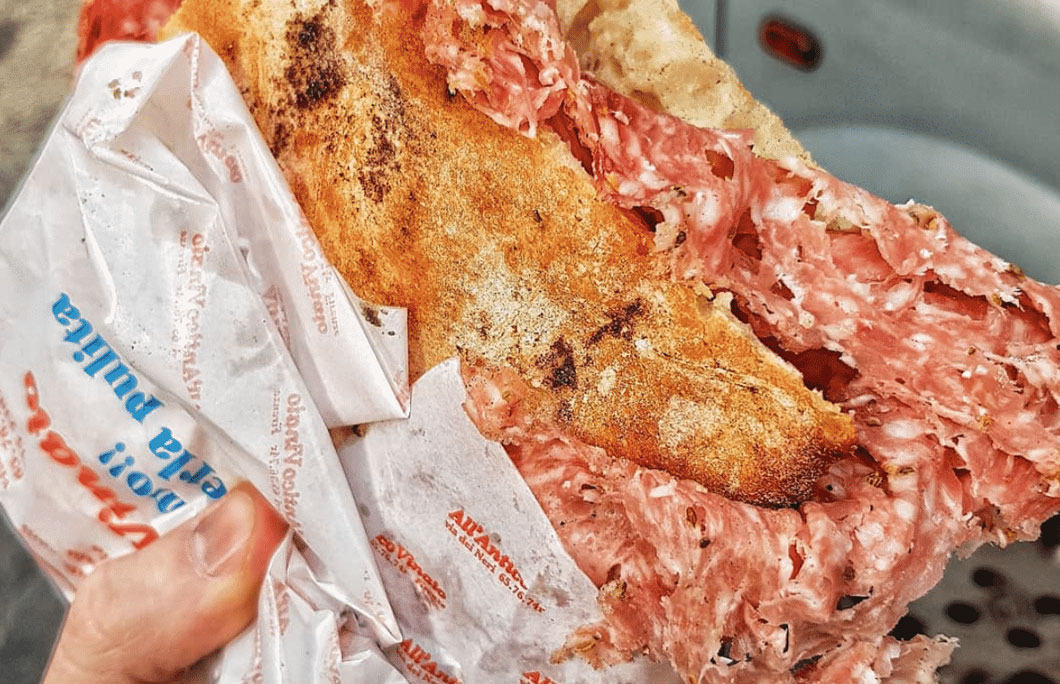 6th. Osteria All'antico Vinaio – Florence, Italy
Porchetta (slow cooked pork with crackling) sandwiches are one of the world's great pleasures and you won't eat any better than here. It's a wildly popular sandwich shop that does lots of different toppings and specials but you'd be wise to stick with the classic porchetta or the fennel salami. So tender and so delicious – defo one of the best sandwiches in the world.
Check out the 25 Best Pizzas in Italy here
---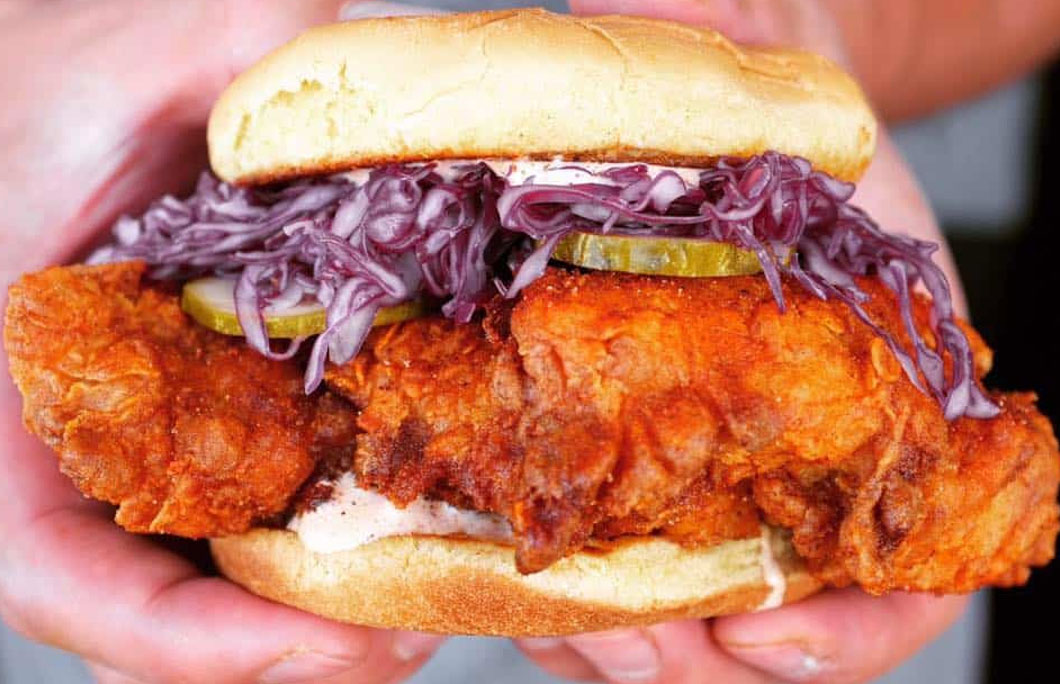 5th. Pretty Bird – Salt Lake City, Utah, USA
A popular Nashville-style hot chicken restaurant by chef Viet Pham. This place might have a tiny menu – there's just the chicken sandwich or a quarter bird – but when food is this good that's all you need.
The dreamy sandwich is a boneless chicken thigh stuffed into a doughy buttered bun, with "pretty bird" sauce, tart cider slaw and pickles. They do sometimes sell out, so get down early.
---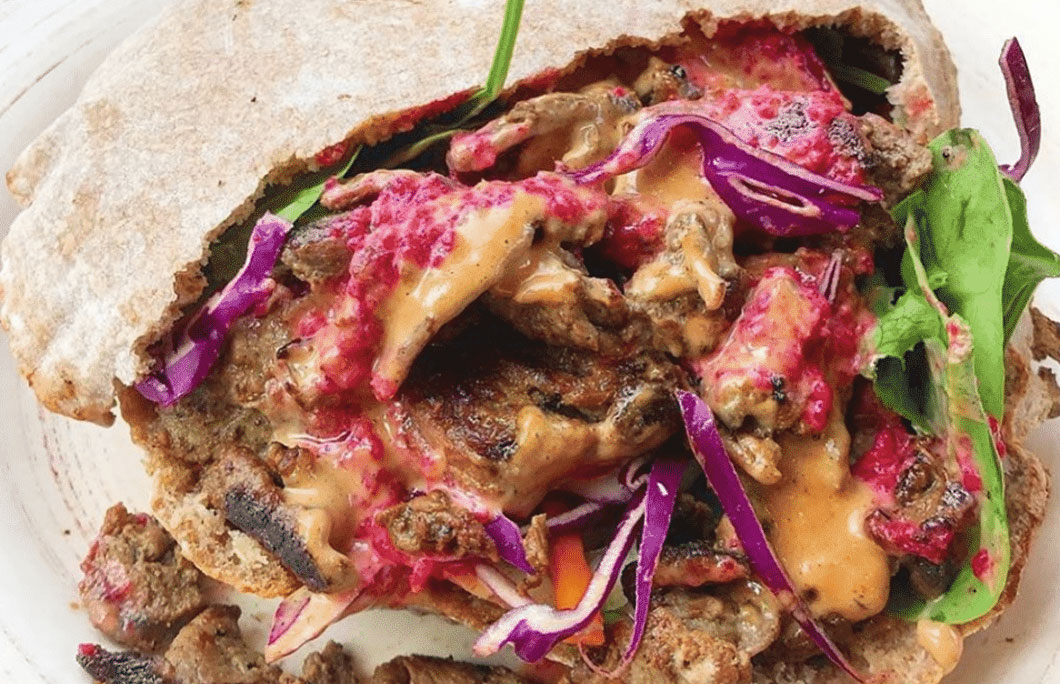 4th. Levant Eatery – Adelaide, Australia
Levant Eatery is a quirky spot that makes authentic Eastern-Mediterranean street food, with the name referring to the Levant region near the the countries of Cyprus, Egypt, Israel, Jordan.
Traditional fillings such as falafel, halloumi and grilled meats are stuffed into floury Xich fillings, hot dogs, 'burgs' and breakfast bagels. While the menu also has other delights, it's those sarnies that you should go for. Truffle mac 'n' cheese toasties and a crispy battered fish roll are just two highlights.
---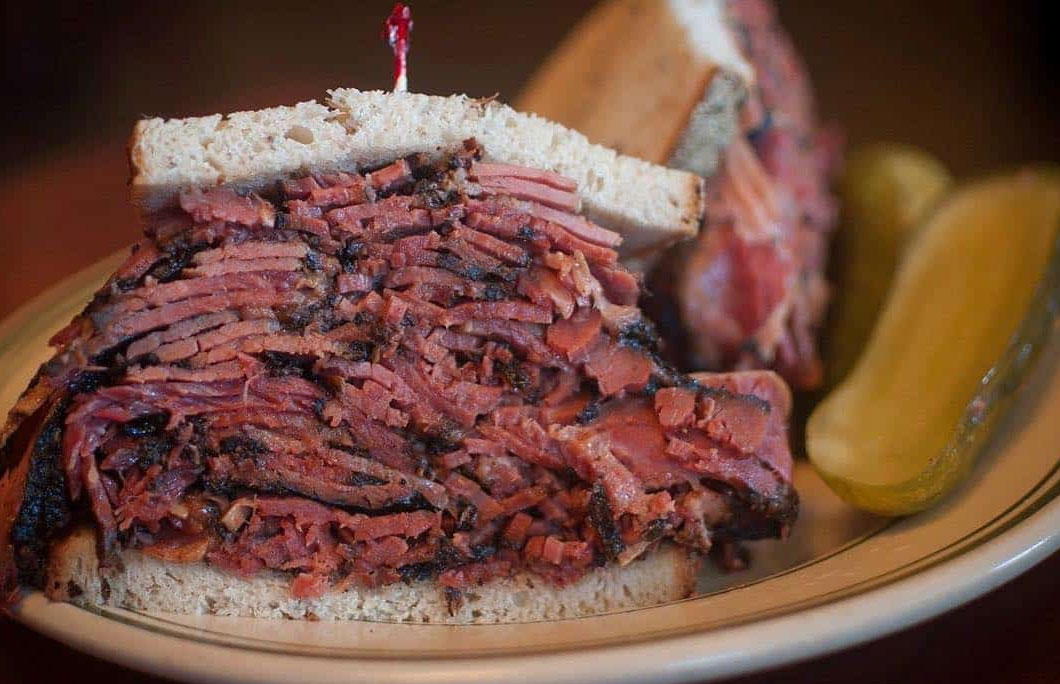 2nd. Route 58 – Virginia Beach, Virginia, USA
The 58 Deli is all about the food and atmosphere, with friendly staff and giant sandwiches that rival Katz's or any other famous deli. Their hot Pastrami on rye bread is a beast of sliced meat that melts in the mouth.
It's a messy thing to eat something so big, but the taste is always worth it.
---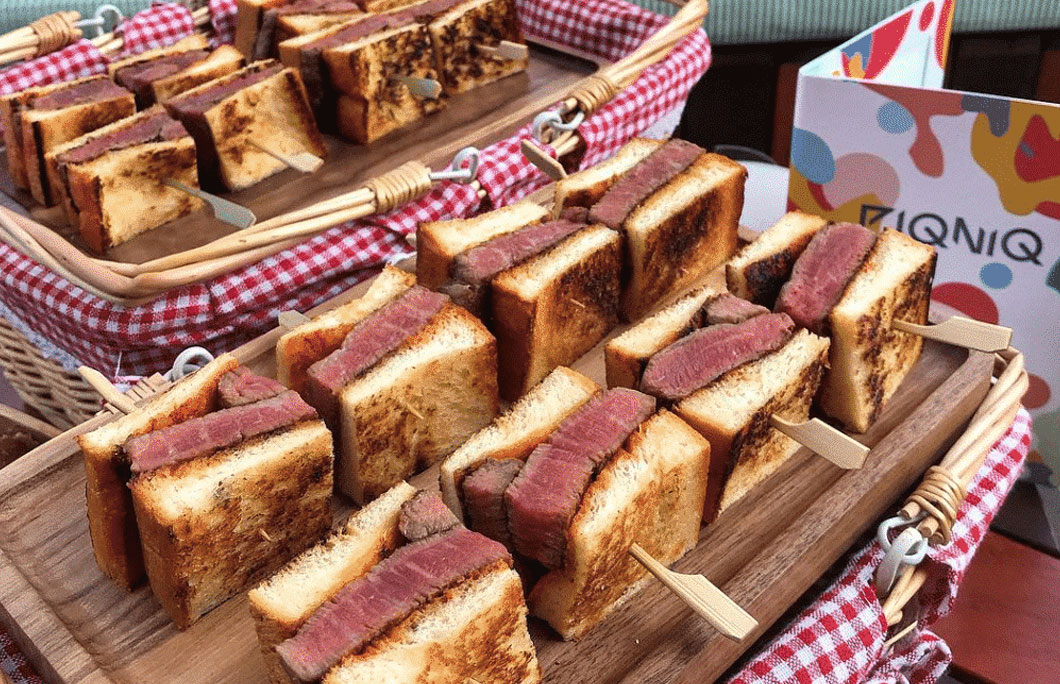 2nd. Piqniq – Hong Kong
As for where to find the top choice out of all the best sandwiches in Asia? Piqniq is a cute roof terrace that's the perfect spot for alfresco dining or drinks, with slick views from Victoria Harbour to The Peak.
The signature dish is their Wagyu Sando of grade A4 Japanese Miyazaki beef. It comes in cute little picnic baskets with wooden skewers and is an absolute dream to eat.
---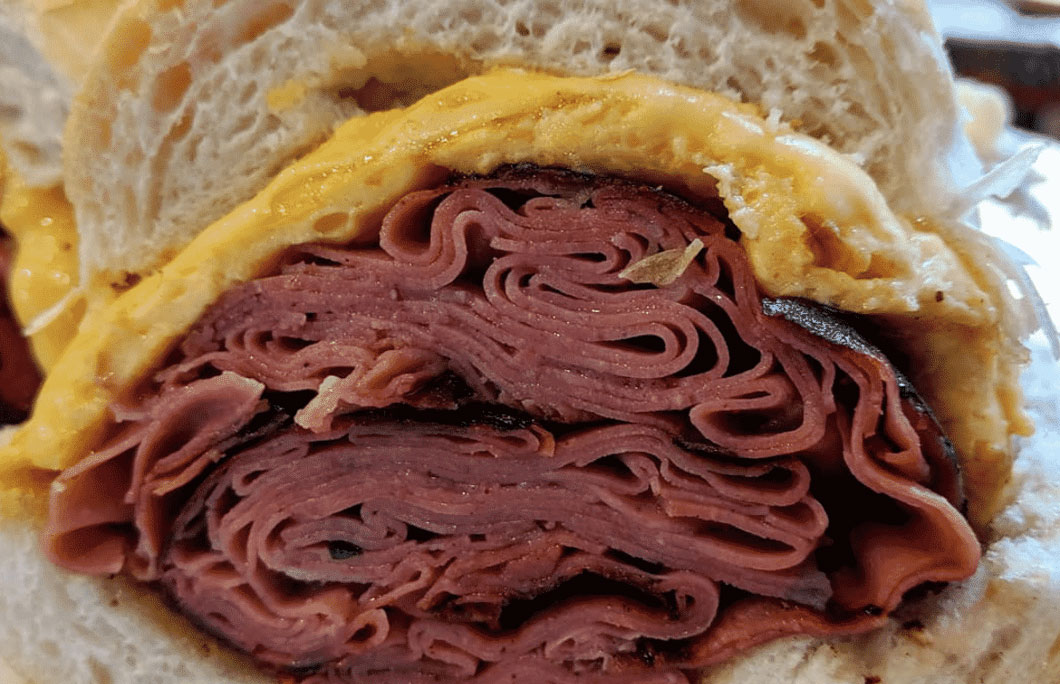 1st. Bar do Mané – São Paulo, Brazil
As for the No.1 spot among the best sandwiches in the world? That tasty title goes to this massive mortadella sandwich from the Mercado Municipal. It's a huuuge behometh of Ceratti mortadella (made locally), melted cheese, tomato and lettuce on a soft Portuguese-style roll. People come from far and wide for this sandwich and we can see why.
---