The 25 Best Burgers In Wisconsin
The simple hamburger is easily one of the tastiest creations in the world; juicy, meaty and always reliable, it's a relief for fellow greedy guts to know that the burgers in Wisconsin are some of the best in the Midwest.
From the huge and monstrous burgers packed with toppings right through to fine dining restaurants with their gourmet take, we've come up with a list that has something for everybody. Get ready for a feast…
Best Burgers In Wisconsin, How do these rankings work?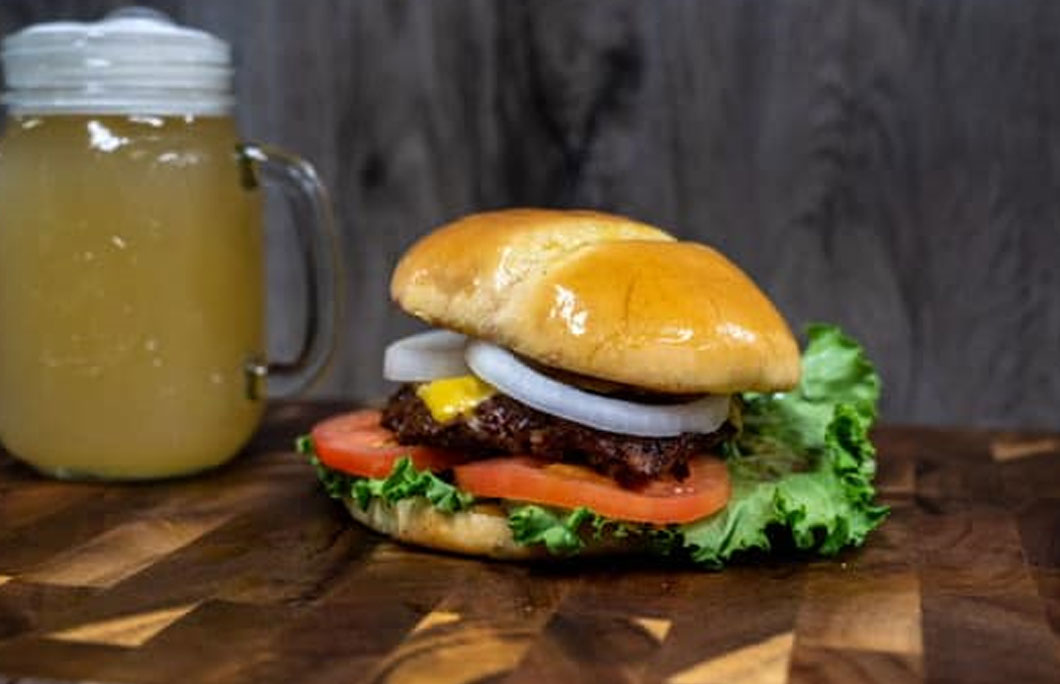 1. 11:11 Burgers and Beignets – Fond du Lac
Feast on famous burgers like the "Breakfast Buffet Burger", "PB&J Burger" and "Baconeater" at 11:11, easily one of the best places in the state for a juicy burger. The burgers here are generally thicker than normal beef patties so know that before ordering a double patty – it's a beast.
Plus, with two locations you've no excuse not to stop in.
---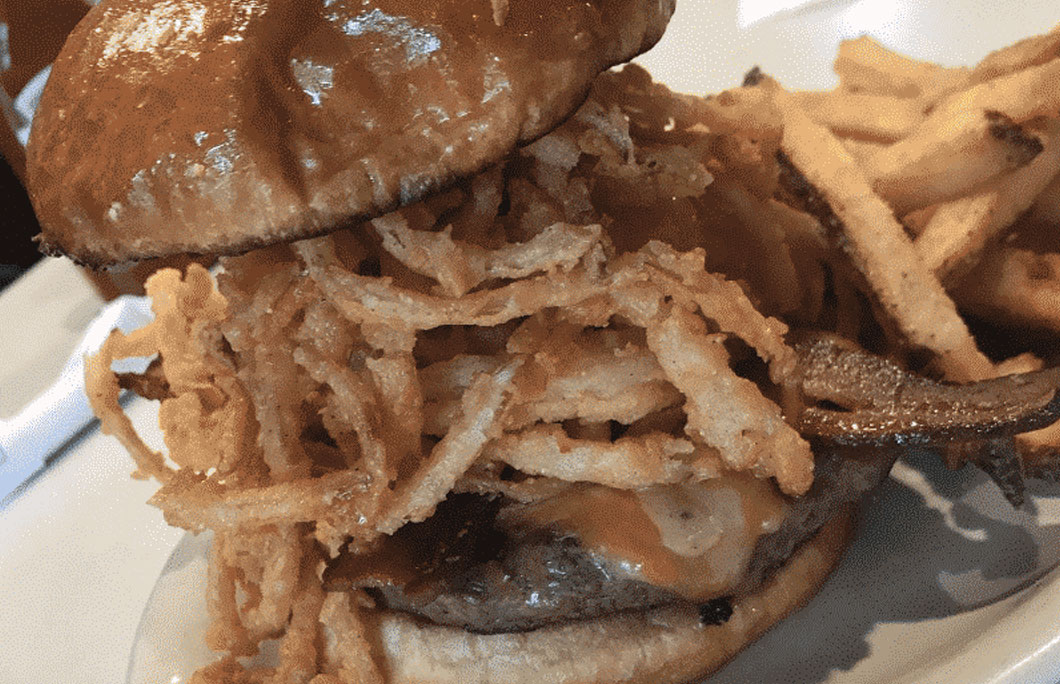 2. North Avenue Grill -Wauwatosa
North Avenue Grill has all you could ever want from a diner and more. Like, insanely juicy and tasty burgers stuffed with gooey cheese and crispy onions. Friendly service is the cherry on top. Their burgers have no frills to them; just a good ol' burger that is made to juicy perfection.
---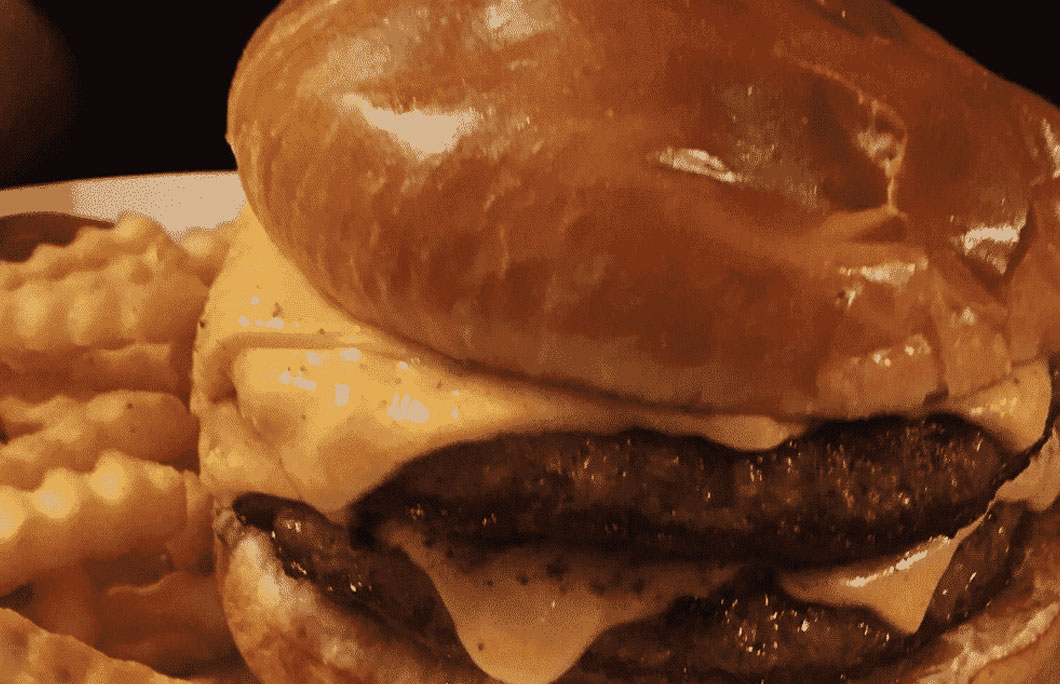 3. Mazos Hamburgers – Milawaukee
Mazos is an old school burger joint where they keep things classic in style. Their patties are freshly made daily. A double cheeseburger here with their famous crinkle cut fries is as tasty as food can possibly get.
Get ready for one of the best burgers in Wisconsin.
---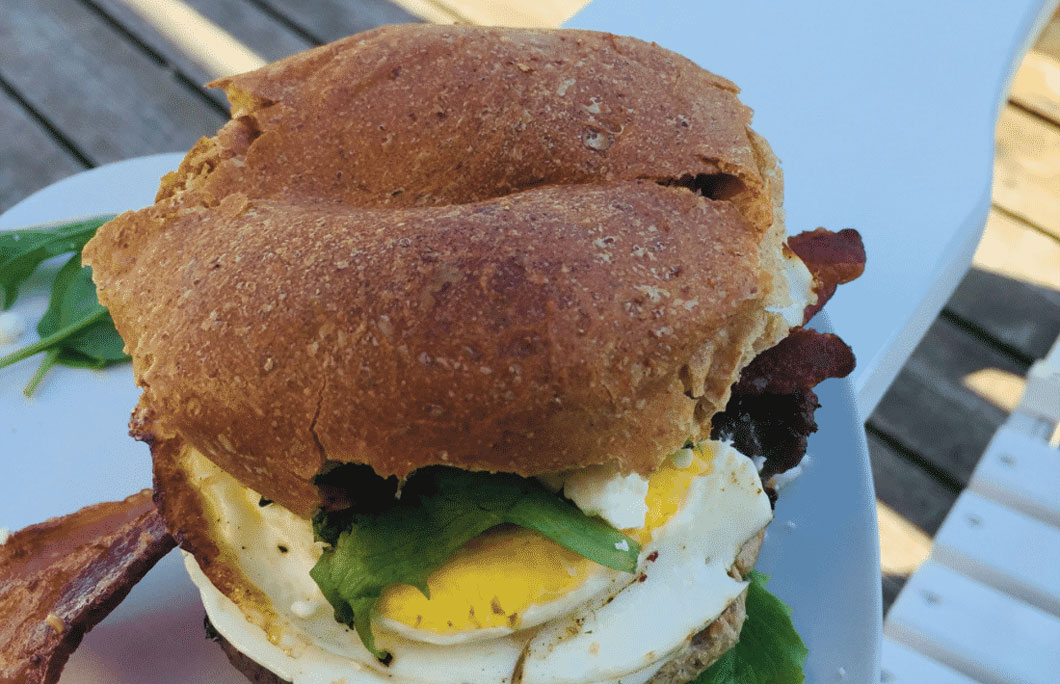 4. The Historic Trempealeau Hotel
Situated along the Mississippi River in Trempealeau, this is definitely worth the visit. For proper comfort food made with delicious and fresh ingredients, you're in for a tasty feast.
The food served here is quite unique; try their famous vegetarian walnut burger- whether you eat meat or not, it's not to be missed!
---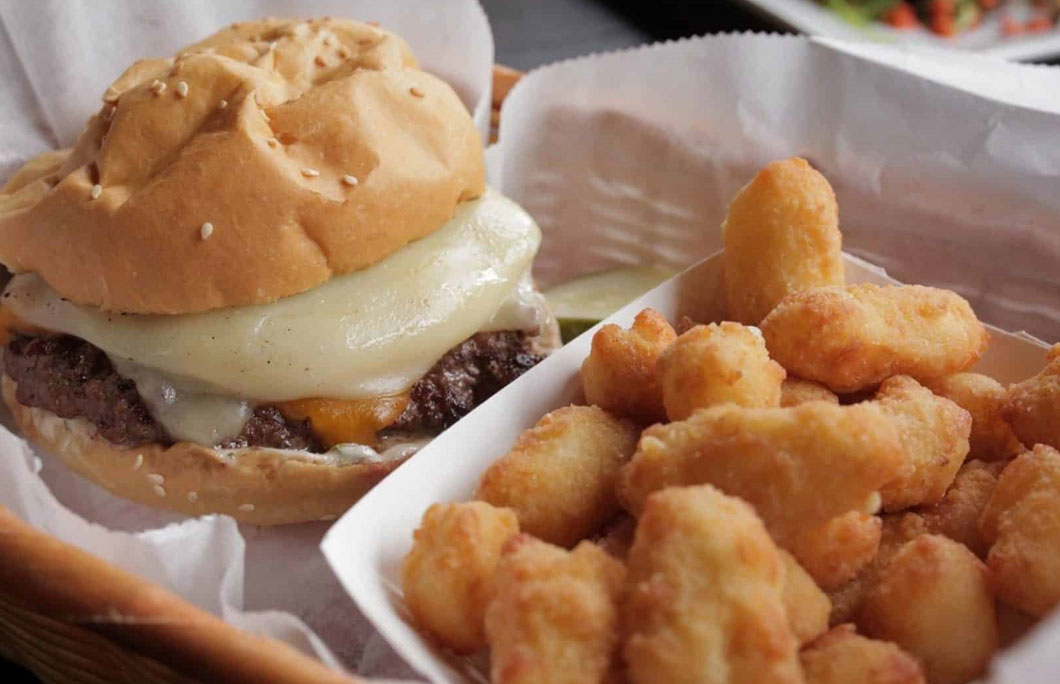 5. Dotty Dumpling's Dowry – Madison
A local radio show actually did pretty in-depth research and testing to find out that the best burgers in Madison are at Dotty Dumpling's Dowry, and we've sussed the same thing. Even travellers on TripAdvisor agree. We suggest crafting your own burger. But, be sure not to forget to smother it all in one of Dotty's special sauces.
---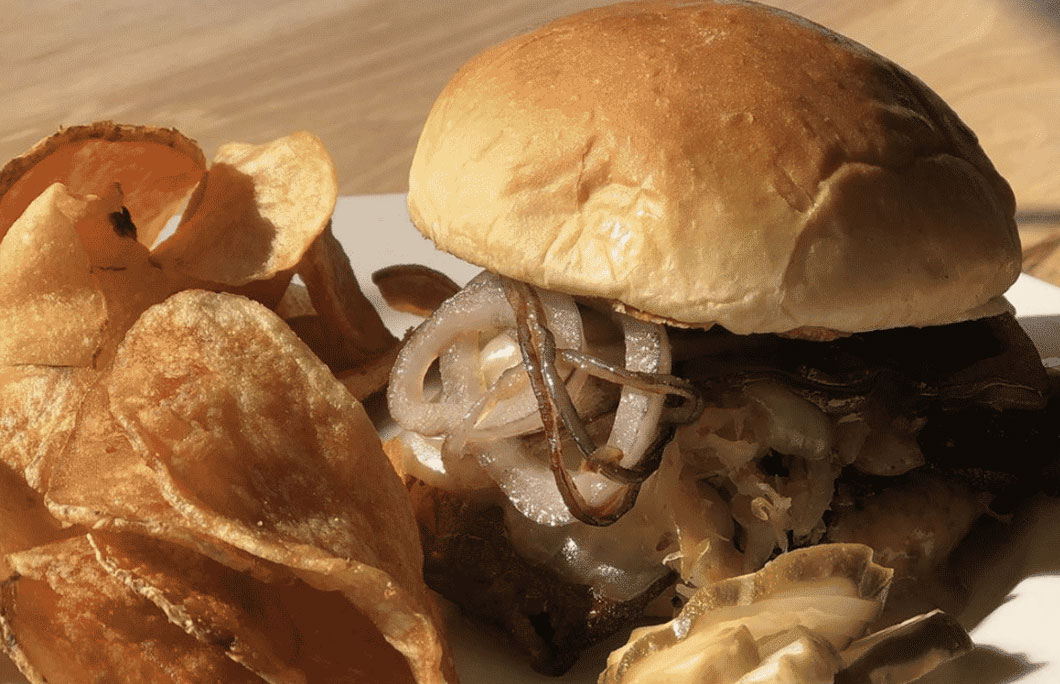 6. The Oaks Golf Course
Want to build up an appetite before you eat? A round of golf at the oak will certainly do that!
They offer a variety of burgers, but a clear favourite is the classic BBQ Bacon Burger, served with sweet potato tater tots and coleslaw. Drooling yet?
---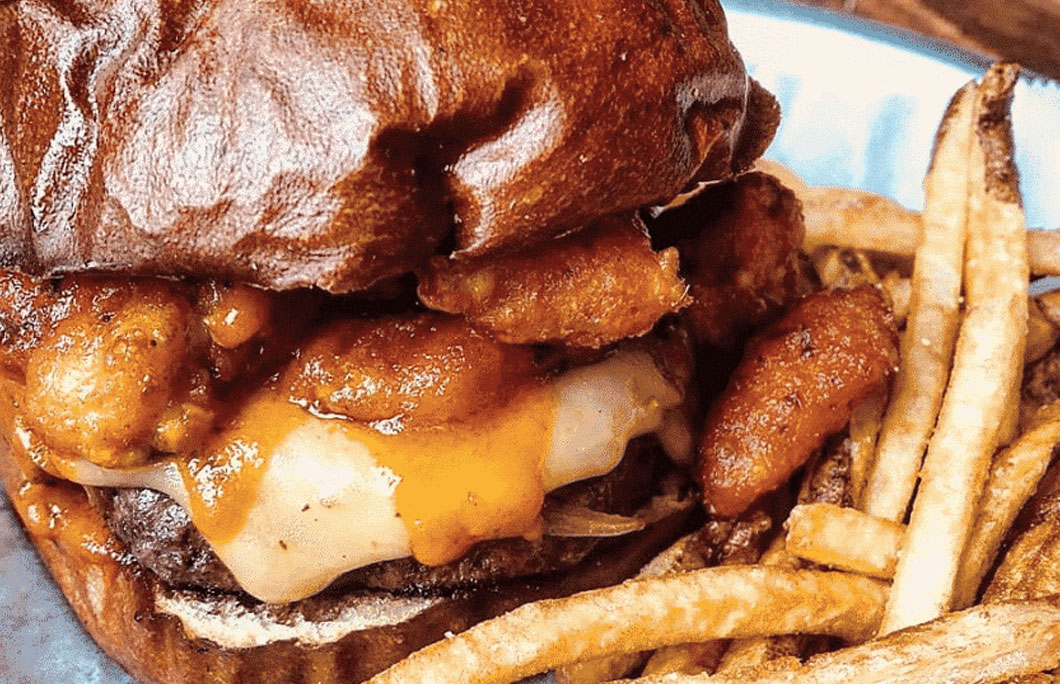 7. Stack'd Burger Bar – Milwaukee
They place huge emphasis on sourcing the very best ingredients that are as local as possible. The end result? Some truly stunning burgers that along with their large selection of craft beer are make for a match made in heaven.
---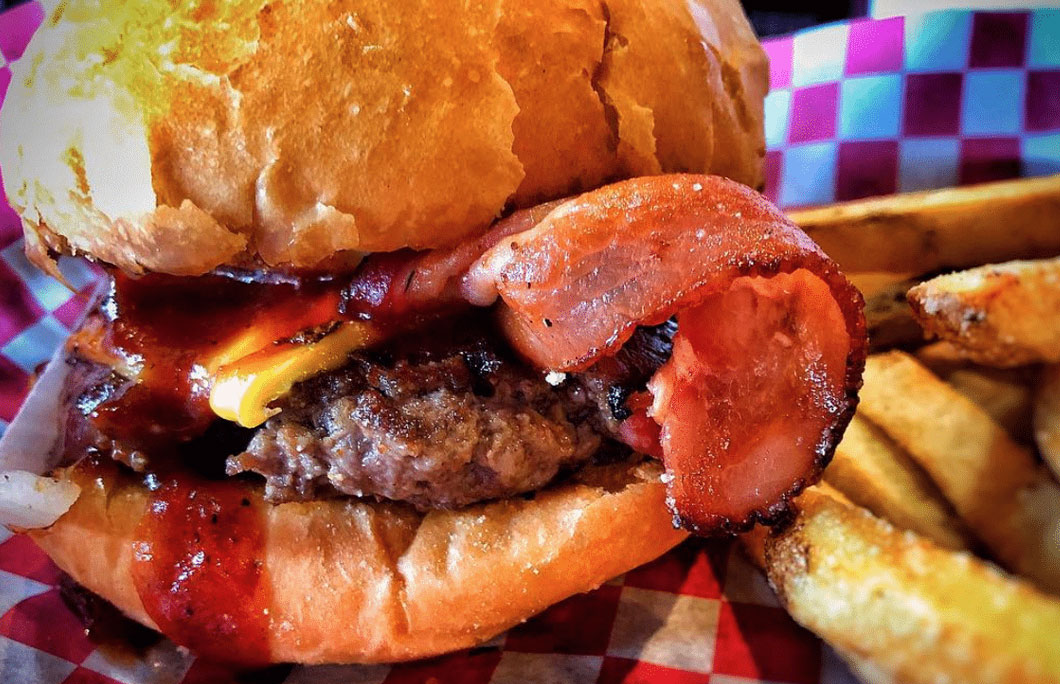 8. Brews Brothers Pub – Weston
Brews Brothers Pub is a hotspot for satisfying burgers. For a real treat, order their Jalapeno Popper burger. The juicy beef patty is covered with a sweet-yet-spicy 14 ingredient cream cheese sauce, with sautéed jalapeños and fried onions on top.
Wash it down with one of their 35 rotating craft beers on tap.
---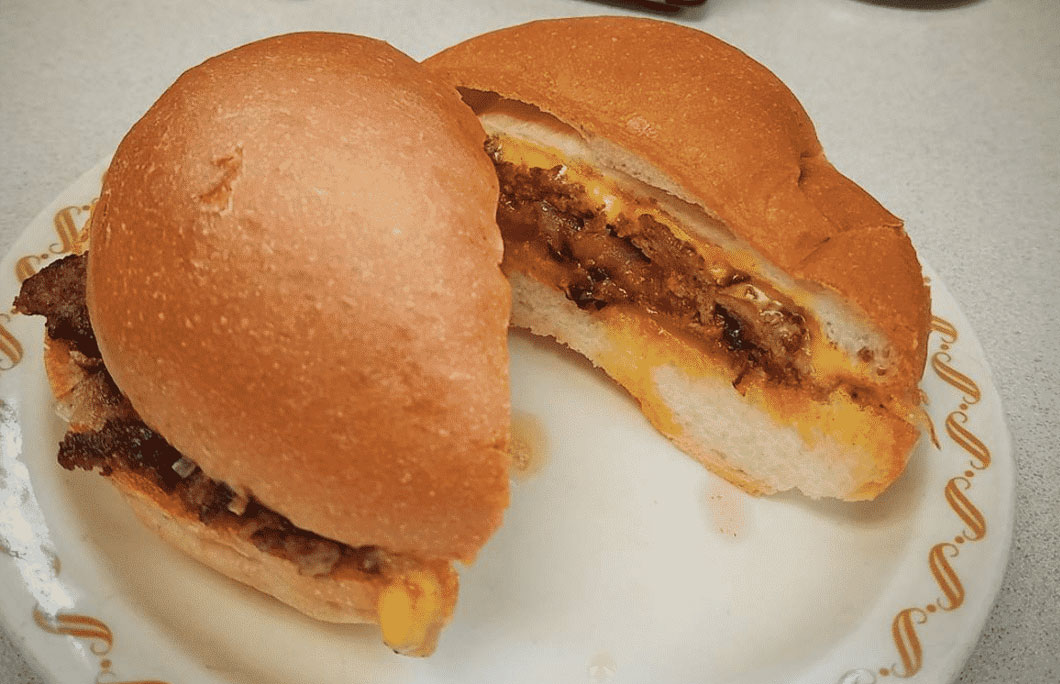 Image: @motzburger
9. Bud Willman's Hamburgers – Manitowoc
With a history of more than 60 years cooking up some of the tastiest burgers in Wisconsin, this homely burger joint keeps things simple, without going overboard on toppings for burgers that taste absolutely out of this world. Locals will declare it's their favourite spot for a quick cheeseburger, and we can't disagree.
---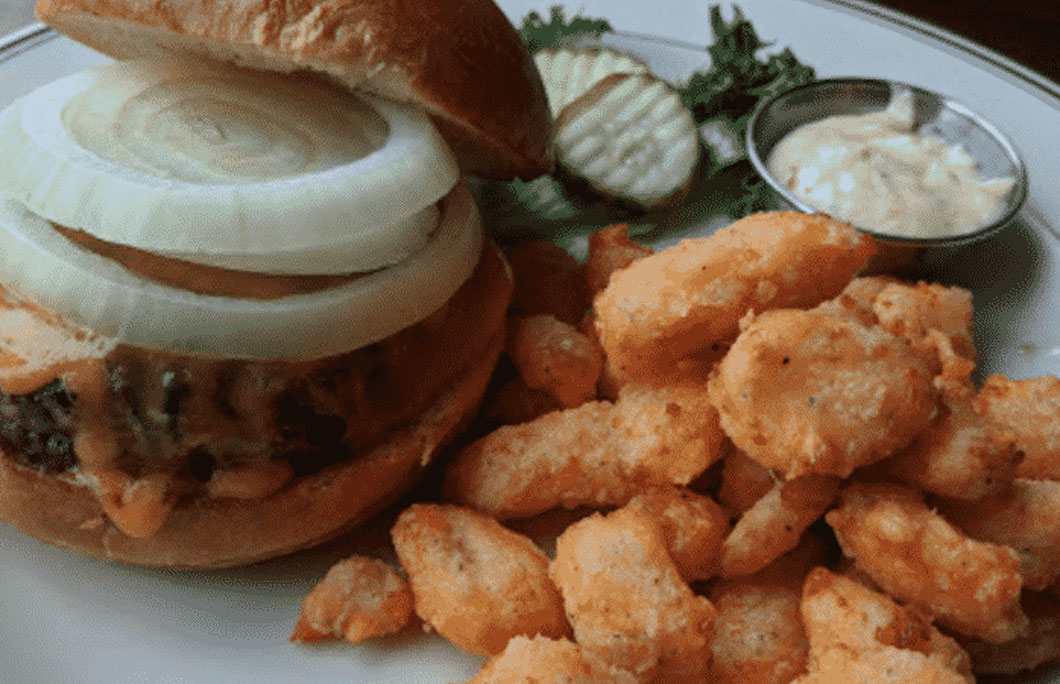 10. The Old Fashioned – Madison
According to locals and chefs in Wisconsin, their burgers are actually amazing, even though their menu only offers three to choose from. You won't need more than three choices, as they all come served hot on toasted, buttered buns and are unique enough to keep you headed back for more.
---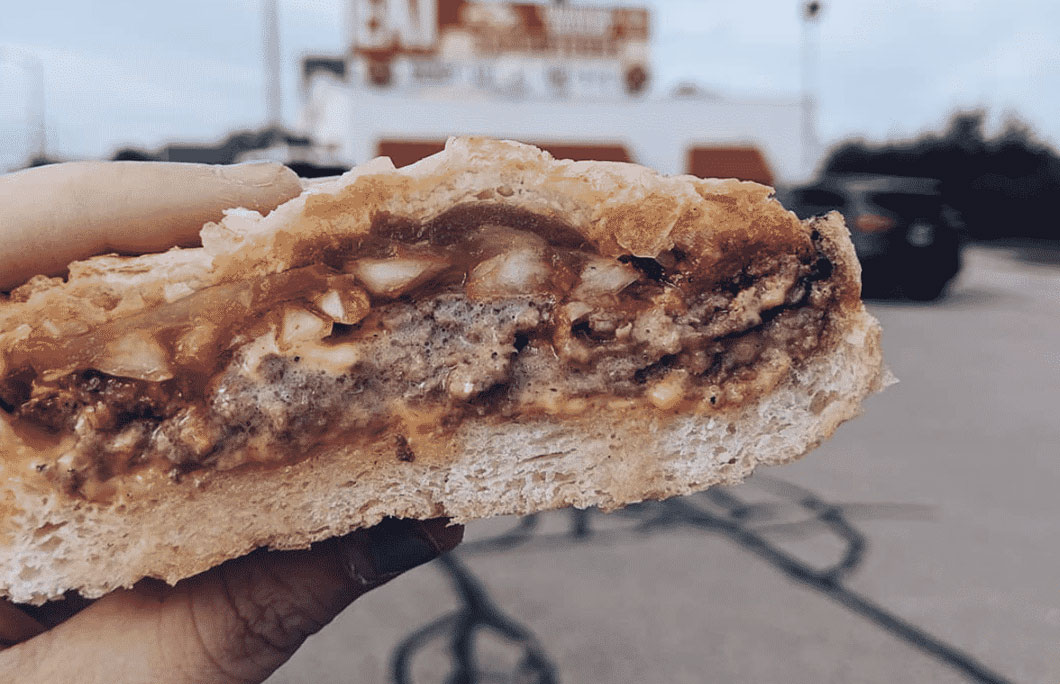 Image: @mattie.lamont1216
11. Mickey-Lu Bar-B-Q – Marinette
Juicy, griddle smashed beef patties come between two fresh bakery buns, with pickles, onions and heaps of flavour. So it's no wonder that this 1940s diner is so popular. They keep things nice and simple here, focusing on really good beef with simple toppings.
The end result? It is absolutely mouthwatering and well deserving to be among the best burgers
---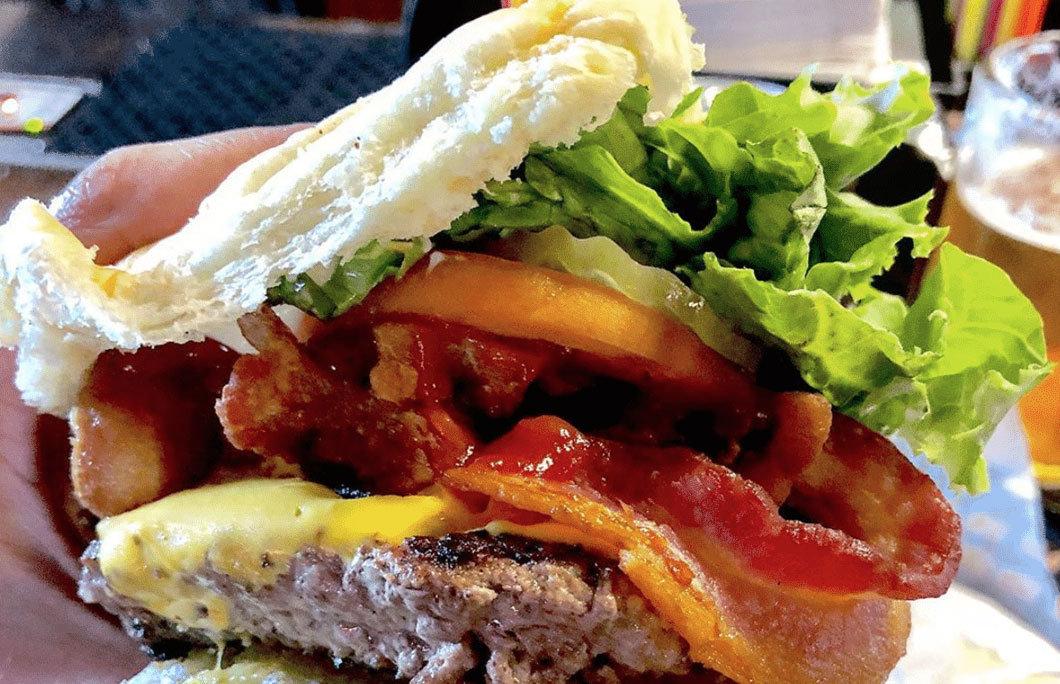 Image: @eatdrinkexploreduluth
12. Anchor Bar – Superior
This unique, nautical themed bar and grill has been featured on Diners, Drive-ins, and Dives for its incredible burgers. It's a self-proclaimed 'greasy spoon' but there's no denying the delicious food. There's 19 different burgers to choose from, with toppings such as cashews and Swiss cheese to a hearty double bacon and cheese.
---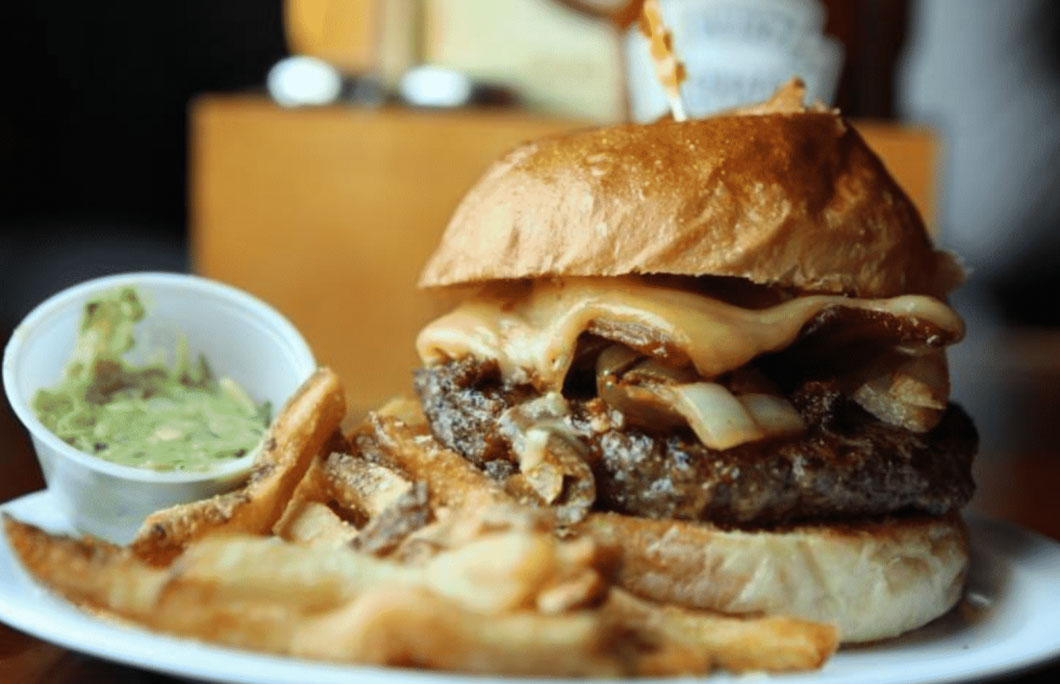 13. Oscar's Pub & Grill – Milwaukee
Oscar's does wonderful Bloody Mary's and some of the best wings in the country but the burgers really do steal the show.
They make their own patties and shape them daily for maximum freshness. The sort of place you'll be staying for a couple of drinks after your meal, given their super friendly staff.
---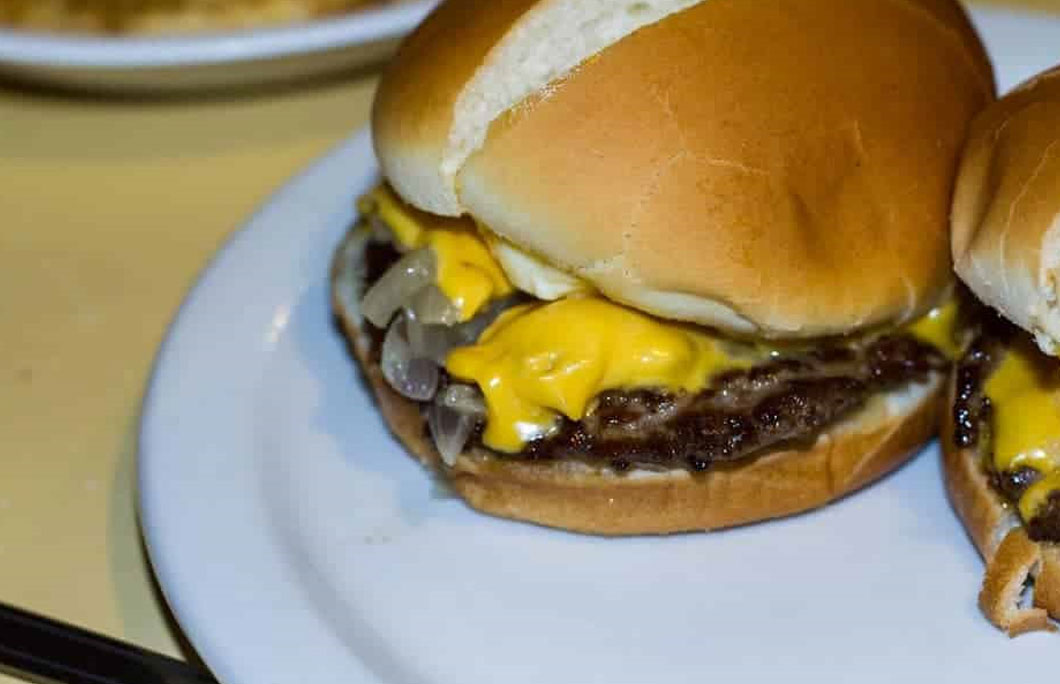 14. Solly's Grille – Glendale
They do great subs, milkshakes and pancakes, but you come here for one reason and that is the burgers. Solly's is famous for their bun that's generously drenched in Wisconsin butter. Who could resist these beauties?
You will want to come with a serious appetite though, because the portions are huge. Seriously tasty burgers that are always super fresh.
---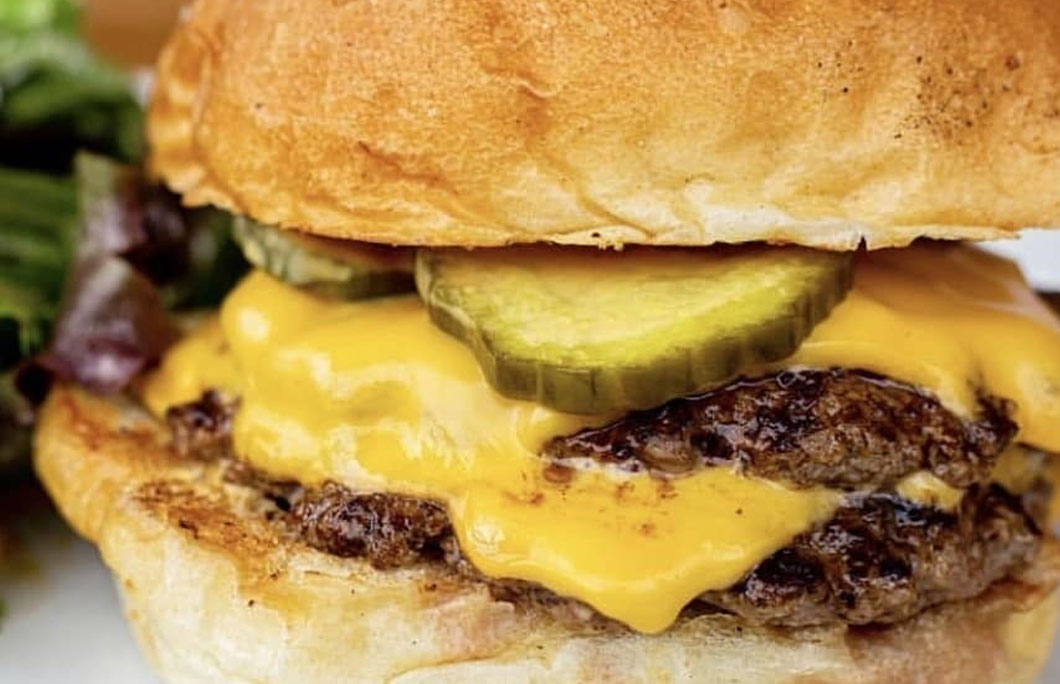 15. Graze – Madison
We (and locals) love Graze because they not only serve some of the tastiest burgers in Madison, but they also cater to vegetarians. Their Graze Burger is nice and juicy, but their Pub Burger is a unique veggie burger that uses beets and walnuts as the base. Elegance and creativity are key here. For example, they use a caramelized onion-cabernet sauce for the Graze Burger. It's bougie and delicious.
---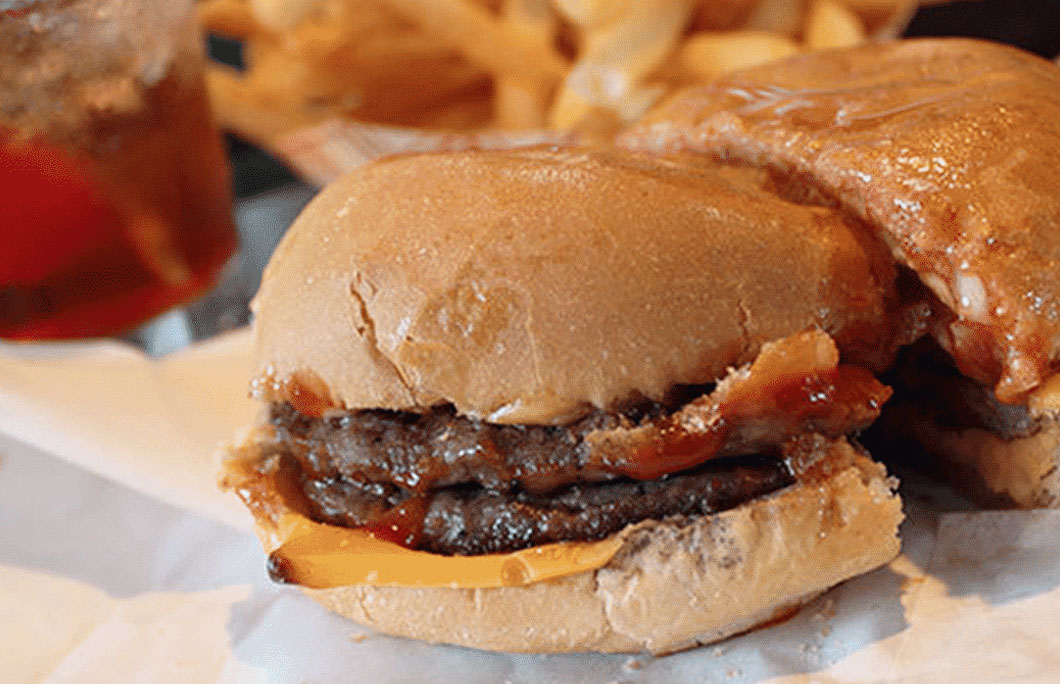 Image: @tundratowngb
16. Kroll's West – Green Bay
The locally famous "Kroll's Hamburger" has been a must-eat dish in Green Bay since it was first served by Kroll's more than 80 years ago. Even now, the family-owned restaurant is a firm favourite thanks to the flavoursome, chargrilled beef patties. Their secret topping? A little pat of butter on top of the patty for a melty, tasty bite.
---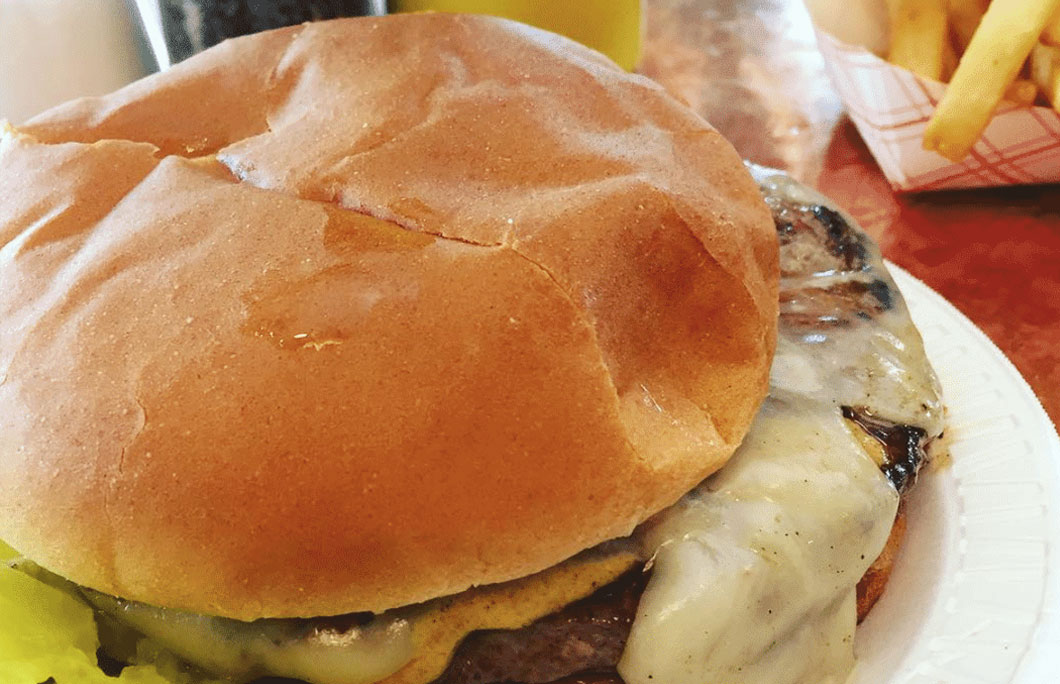 17. The Village Bar – Madison
The Village Bar has already been voted as having the best burger in Madison by its loyal local fans, but now we're one upping it to say it's one of the best burgers in Wisconsin. Order the Brick Burger with local Wisconsin cheese perfectly melted all over over tender patty.
---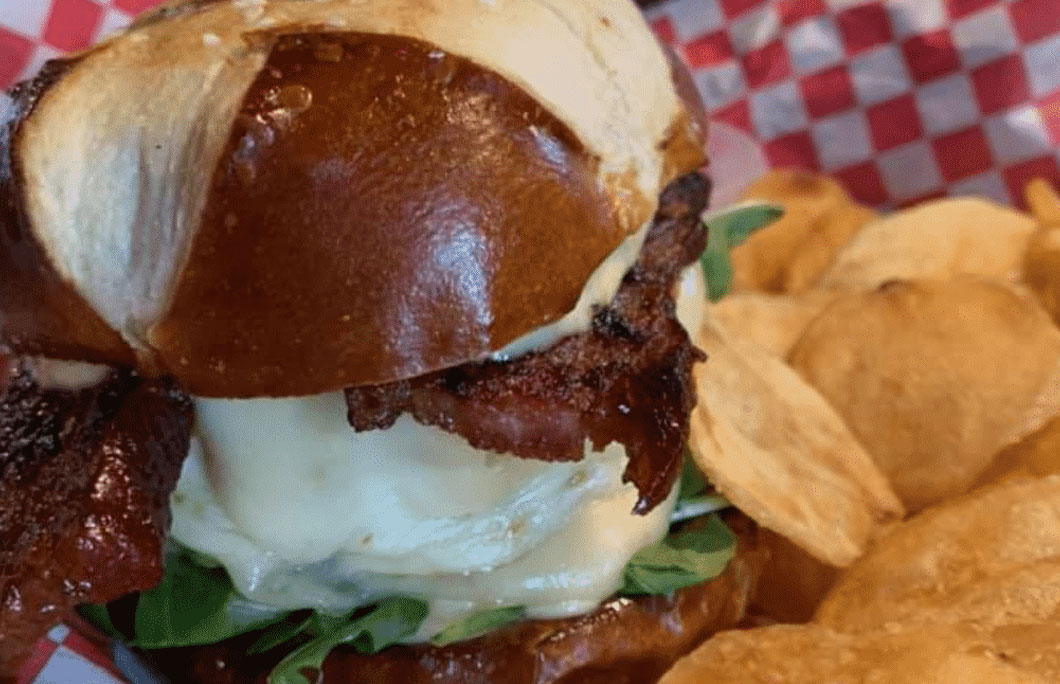 18. Jennings & Co. – Wisconsin Rapids
Jennings & Co. is a popular brew pub that also has plenty of tempting bites to eat.
The blue cheese burger with Wisconsin bleu cheese, pickled red onions, peppered bacon, balsamic mayo & arugula on a toasted kaiser roll is divine, as is the 'Hangover', with jack and cheddar cheese, bacon, ham, red onion, jalapeños and a fried egg.
---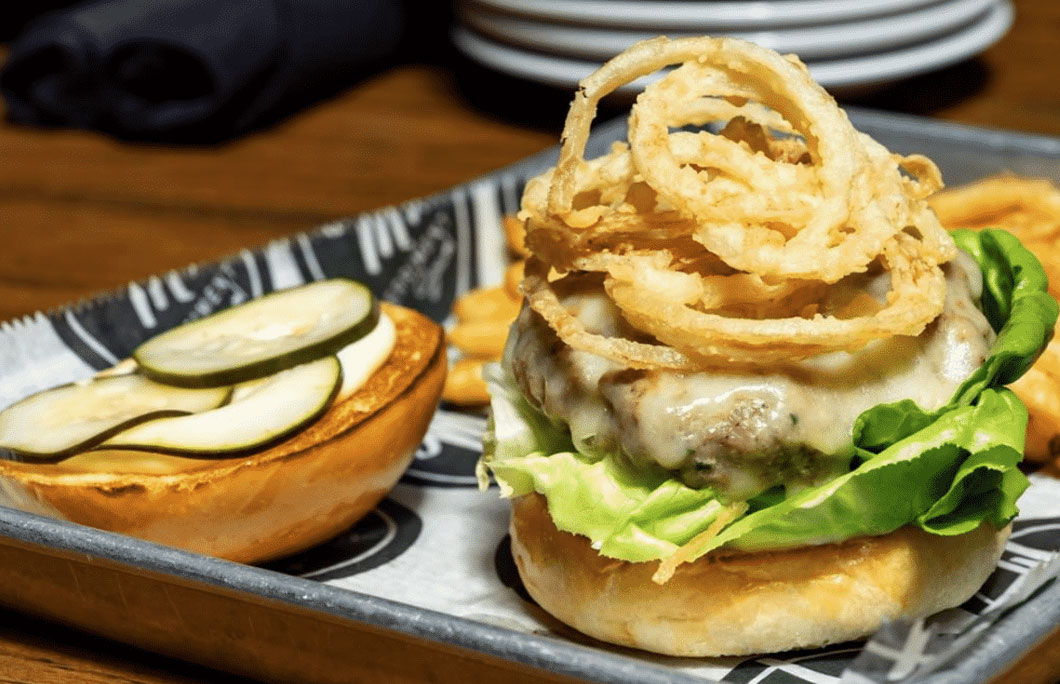 19. Merriment Social – Milwaukee
Eating here is all about enjoying their down to earth comfort food and enjoying life. A huge menu that is packed full of serious treats, but you'd be foolish to look beyond the burger.
Big, juicy patties with classic toppings served with wonderfully crisp french fries.
---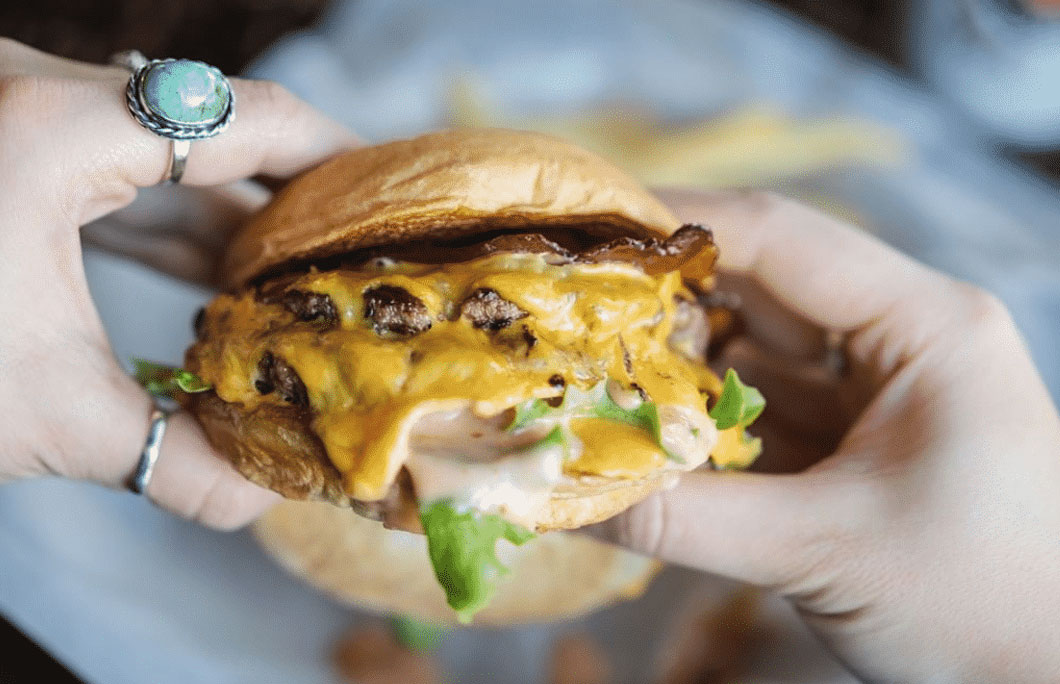 20. AJ Bombers – Milwaukee
Their burgers are super classic in style with the ability to choose between a single or a double patty. They load them up with bacon and cheese and pack them into their super fresh buns, which they bake fresh daily.
An absolute treat that you won't forget in a hurry.
---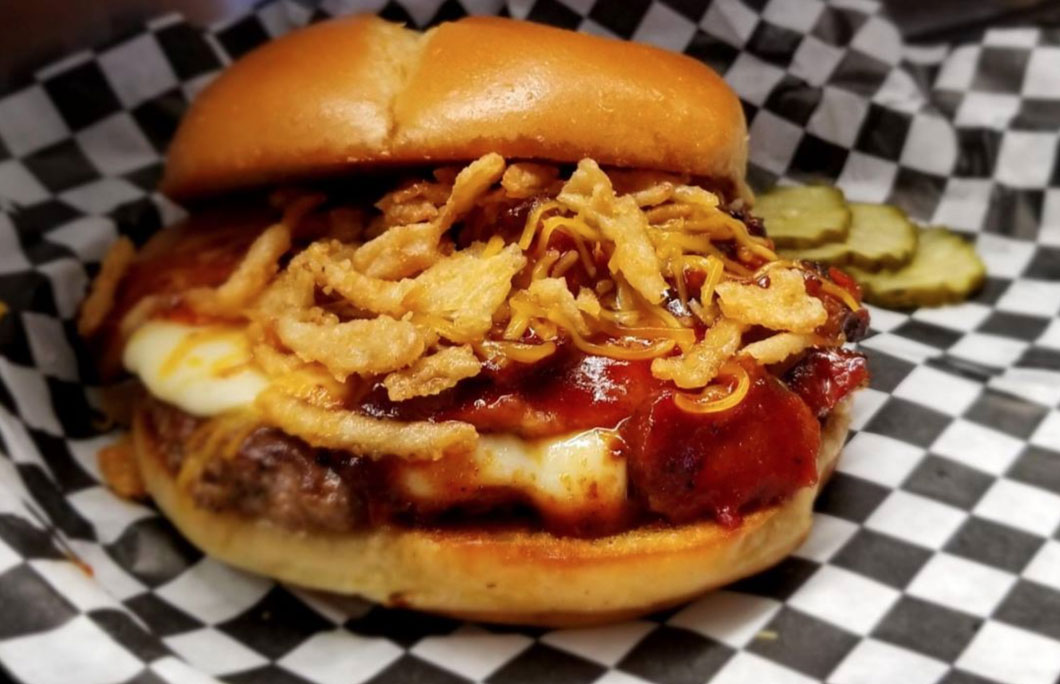 21. 7 West Taphouse – Superior
Ice cold beers and juicy burgers, what more you could you possibly need? The original Duluth location has now spread, and Superior locals are mighty lucky. Stop by the dig into a creative burger menu here. Think: burgers piled high with cheddar cheese, Applewood smoked bacon creamy BBQ sauce & fried onion rings.
---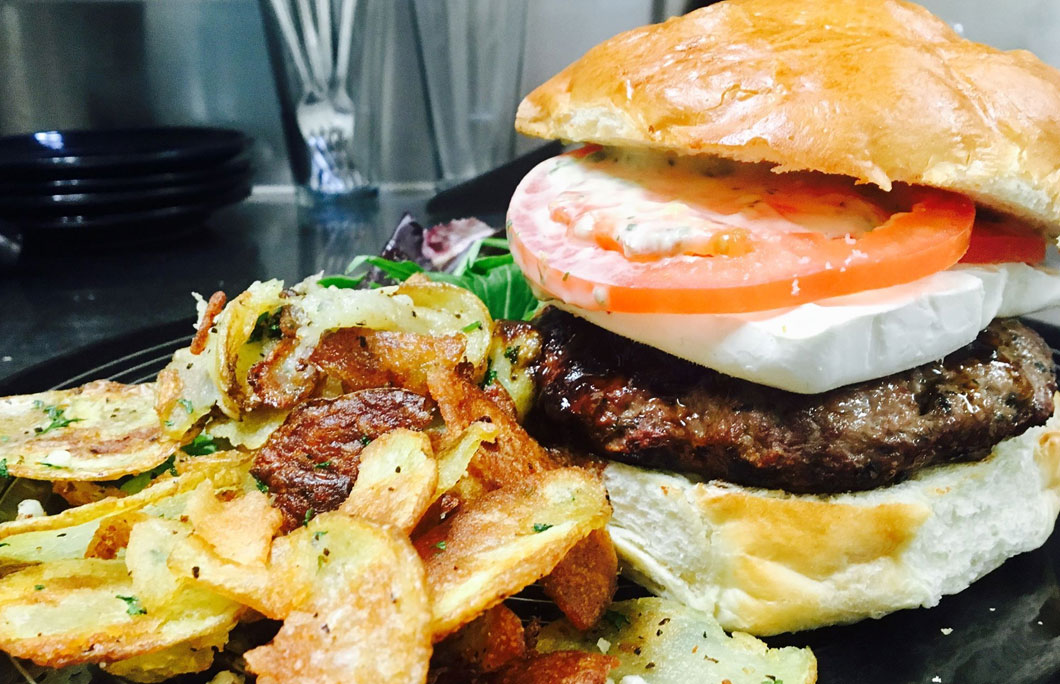 22. Weary Traveler Freehouse – Madison
The most famous burger on the menu at this local Madison eatery is Bob's Bad Breath Burger. It's a juicy chunk of half-pound of ground beef that's smothered, topped, and drizzled in ingredients such as Pickapeppa sauce and cream cheese. If that weren't enough, you can also dip their delicious pan-fried potatoes in whatever sauce drips off your burger.
---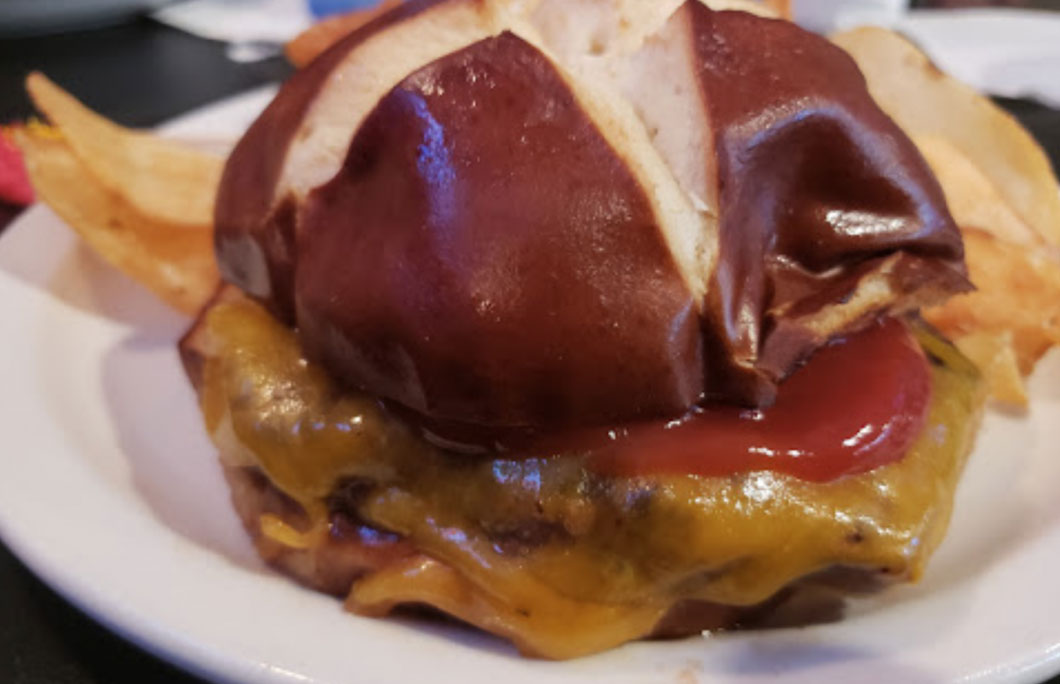 23. Fat Joe's Bar & Grill – Fond du Lac
The droolworthy burgers at Fat Joe's are super original in terms of a wide range of toppings, with something for everybody. Must-eats include the French Onion burger, which is topped with Swiss, beef demi glazed onion, and a beef consomme butter on a roast onion bun.
We will warn you that you'll want everything on the menu and will have a hard time choosing!
---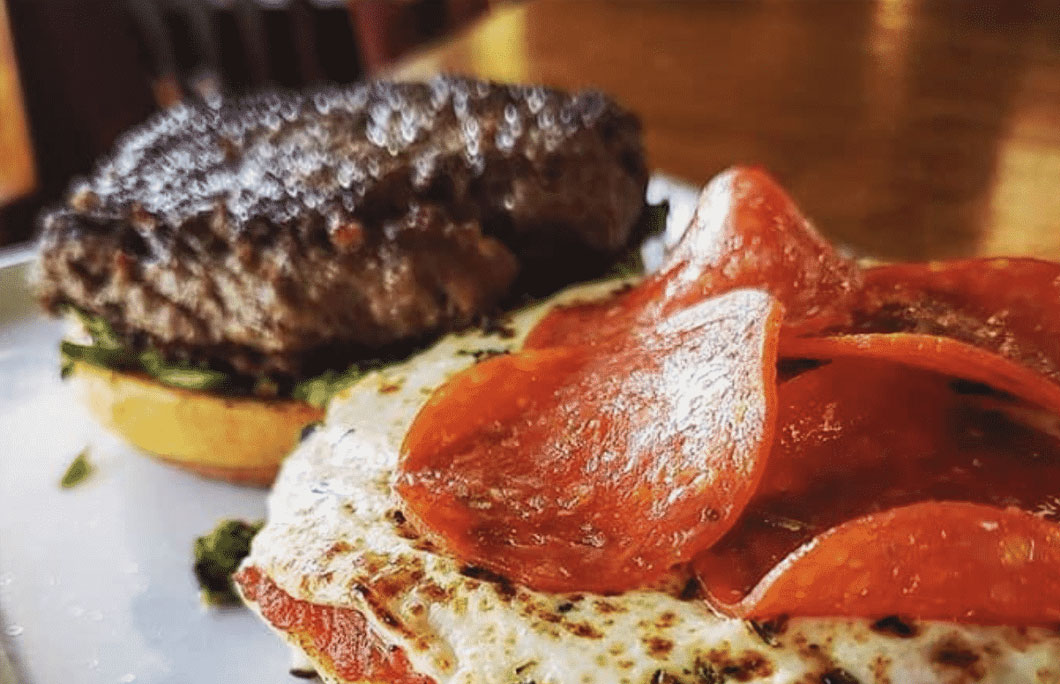 24. Goodkind – Milwaukee
Goodkind serves up some of the most imaginative and exciting cooking in the entire state, matched up with their gorgeous cocktails.
Their toppings are never dull, including this "pizza burger" which has mozzarella and pepperoni toppings. Simply divine.
---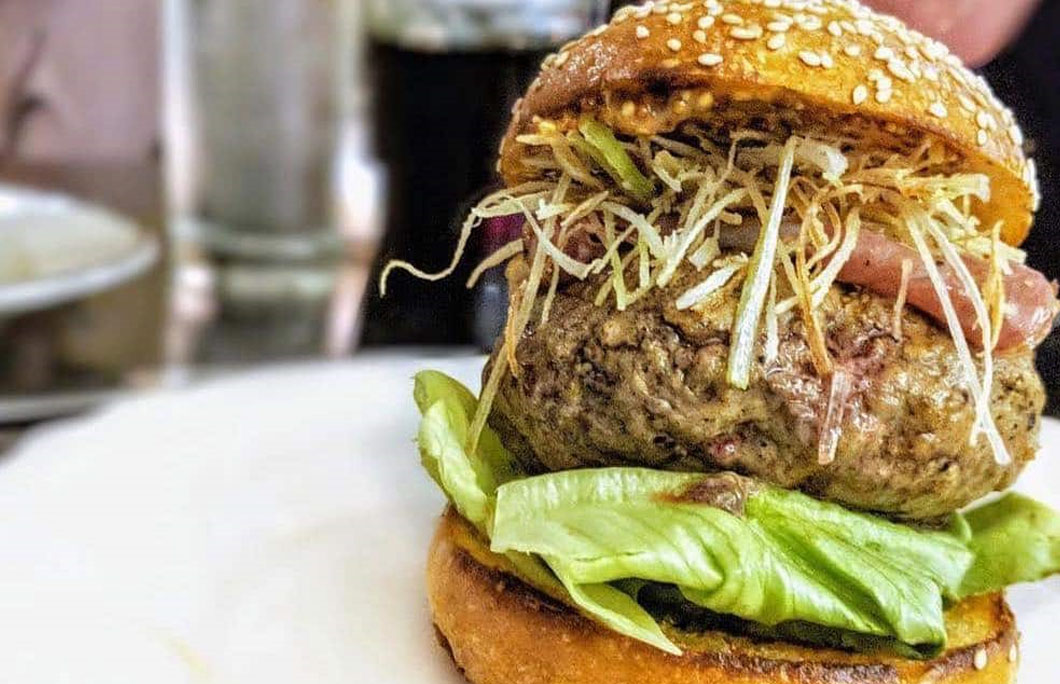 25. Heritage Tavern – Madison
One chef famously wrote that at Heritage Tavern, Wisconsin's finest ingredients meet global inspiration and culinary excellence. After taking just one bite of the burgers here, we think you'll agree. The burgers here are unpretentiously gourmet and always cooked to perfection.
---