Where is the Best Nightlife in Miami?
Miami is famously flashy and trendy. You can sip cocktails on the many classy rooftop bars overlooking the glittering city or dance the night away in an underground club. From the mega clubs of South Beach to the hip warehouse scene in Wynwood and Downtown, there's something for everyone in Miami. Where is the best nightlife in Miami? Read our list to find the most epic places to get your party on.
Where is the Best Nightlife in Miami?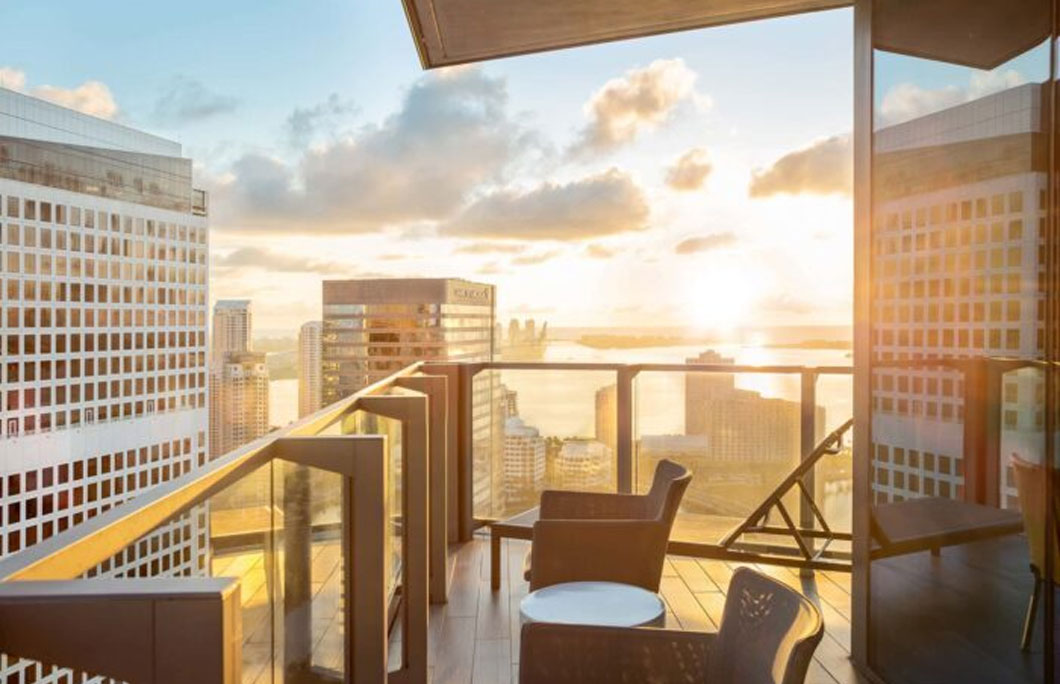 1. Brickell
Brickell is Miami's financial centre. A night out here is amongst the glittering business towers and luxury condos that look over Biscayne Bay. This bougie bayfront area is full of bankers and business people rubbing shoulders with international students, tourists and locals. What we love about this area is its brilliant rooftop bars, which we think are the best in Miami. One of our favourites is Sugar, located on the 40th floor of the ultra-modern East Hotel.
---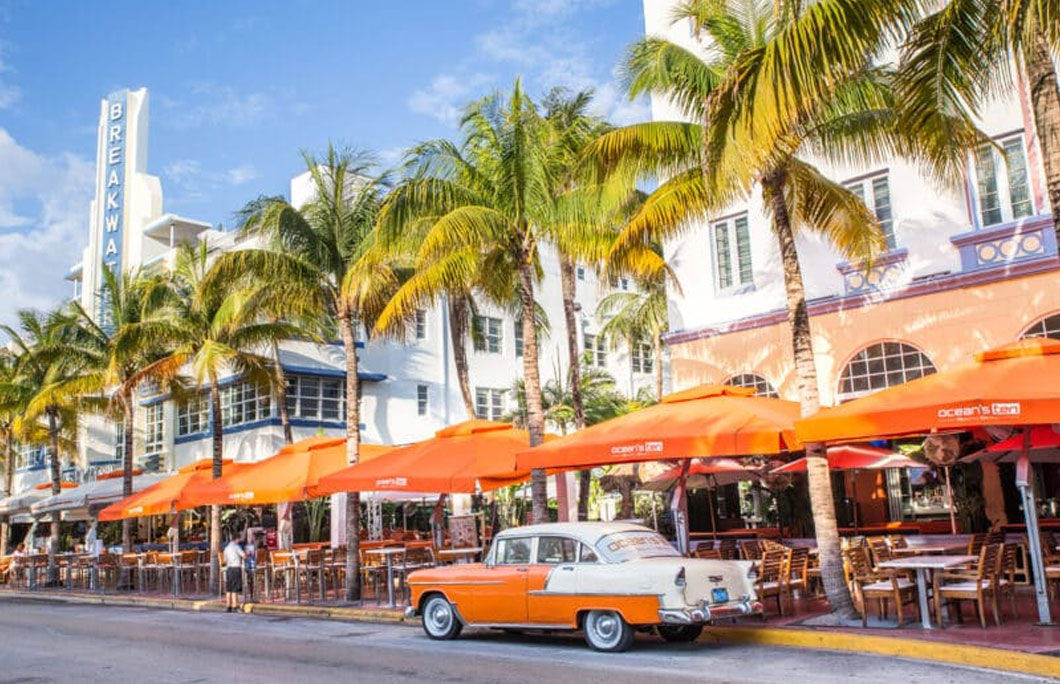 2. South Beach
Booming superclubs lined the beach of Miami'smost famous nightlife area. The party doesn't stop here, with clubs hopping seven nights a week. International DJs, pop stars, and hip-hop artists regularly play at these clues and the VIP sections usually teem with celebrities and wannabes. As you can imagine, the dress code here is to dress to impress. For a classic superclub experience (when in Rome, right?), then head to LIV or Story. But it's not all clubs here, there are other nightlife options too including chilled lounges, cocktail bars, and beach bars. We love Broken Shaker and Sweet Liberty.
---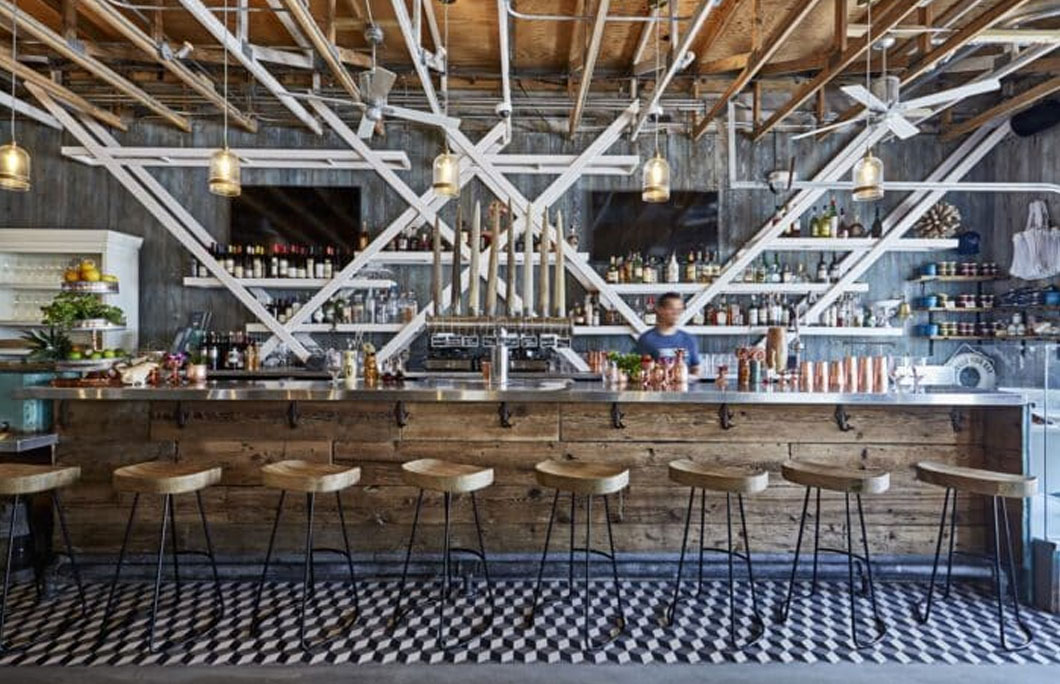 3. Sunset Harbour
South Beach locals love to hang out in the Sunset Harbour neighbourhood. This neighbourhood has a prime location on the bay side of Miami Beach. It is famous for its great dining scene, but the dancing scene is also great here. Some of our favourite places to hit up in the picturesque area are Stiltsville Fish Bar and NaiYaRa for food and cocktails.
---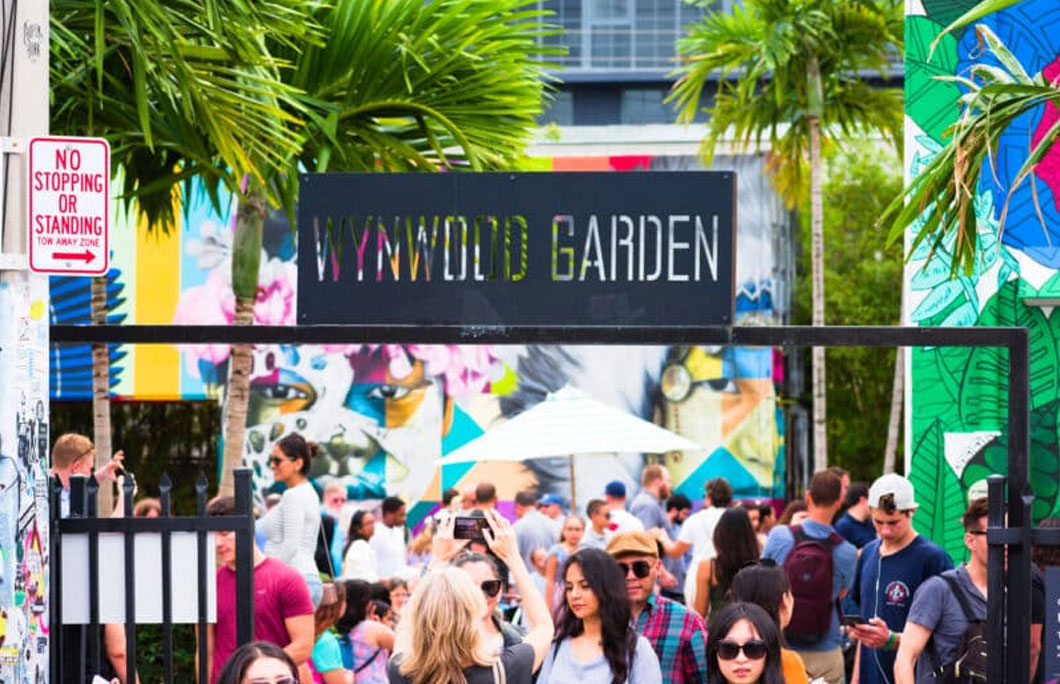 4. Wynwood
Wynwood is Miami's artsy district with its tonnes of galleries, the Museum of Grafitti, the famous Wynwood Walls, and open-air street-art installations. The area is home to Miami's coolest bars, especially the warehouses and industrial buildings that have turned into watering holes and dance clubs. The Wood Tavern is one of the area's best spots, with its chilled atmosphere and funky decor. We also love Gramps, Coyo Taco, and 1-800-LUCKY.
---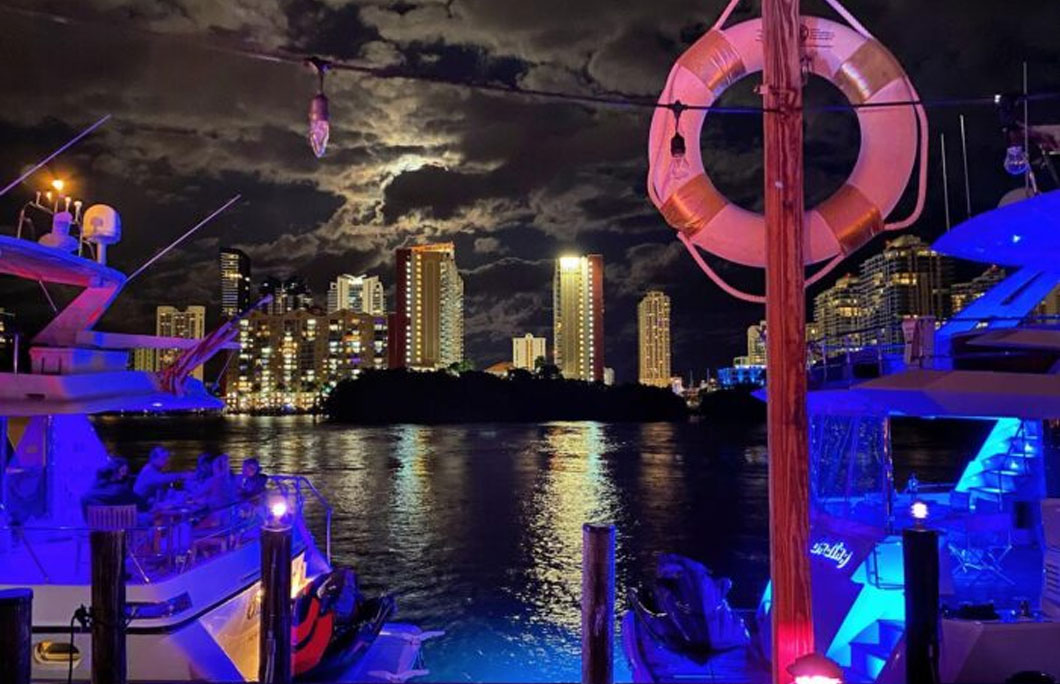 5. North Beach
When you want to escape the bustle and activity of South Beach, follow the locals to North Beach. This charming vintage neighbourhood is laid-back and has a heavy South American influence. You'll find lots of delicious places to eat specialising in bringing South American flavours to the neighbourhood. We love Manolo and Moises Bakery. For great nightlife, head to Little Havana, and The Lounge at Lique Miami.
---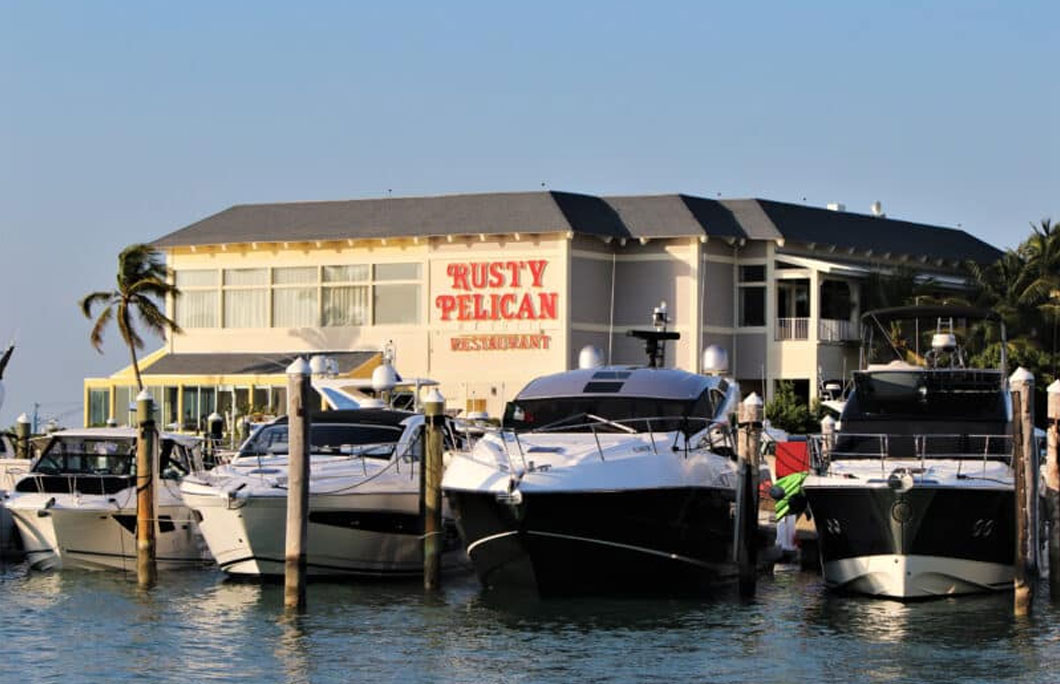 6. Coconut Grove
Coconut Grove or simply the Grove as the locals call it is a historic neighbourhood home to waterfront restaurants and bars. It overlooks the Dinner Key Marina and Biscayne Bay, so your nightlife activities are accompanied by spectacular views. It's also close to the University of Miami, so the area caters to university students looking for an affordable and fun night on the town. If you like a good sports bar, head to the Sandbar Sports Grill. If you want to hang out with the sailors, head to Barracuda Taphouse & Grill and Monty's Raw Bar. For chic cocktails, make a beeline to Bellini and Glass + Vine.
---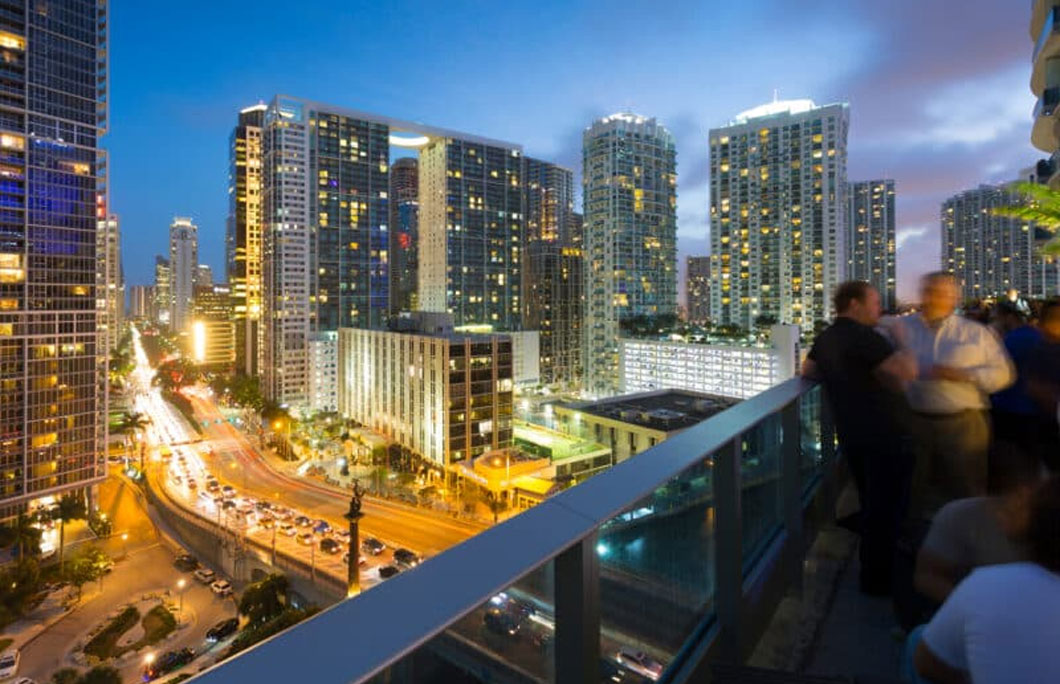 7. Downtown Miami
Downtown Miami has some incredible rooftop bars overlooking the sparkling cityscape. We love Area 31, especially during happy hour. If you are after something that's a bit more casual and laid back, we think you the Corner, Lostboy, and Mama Tried. If you have your dancing shoes with you, put them to good use in Club Space and E11EVEN.
---