The 25 Best Steakhouses In California
California is home to a huge array of steakhouses serving up succulent cuts, hearty appetizers, fresh seafood, decadent desserts and refreshing drinks. From cosy country-style diners to flash fine-dining joints, whether you're celebrating or just treating yourself, the Golden State has something for all tastes. So, if you're craving a steak, we've got you covered. Here are the 25 best steakhouses in California.
If you are planning a trip to California, Here Are 25 Best Steakhouses In California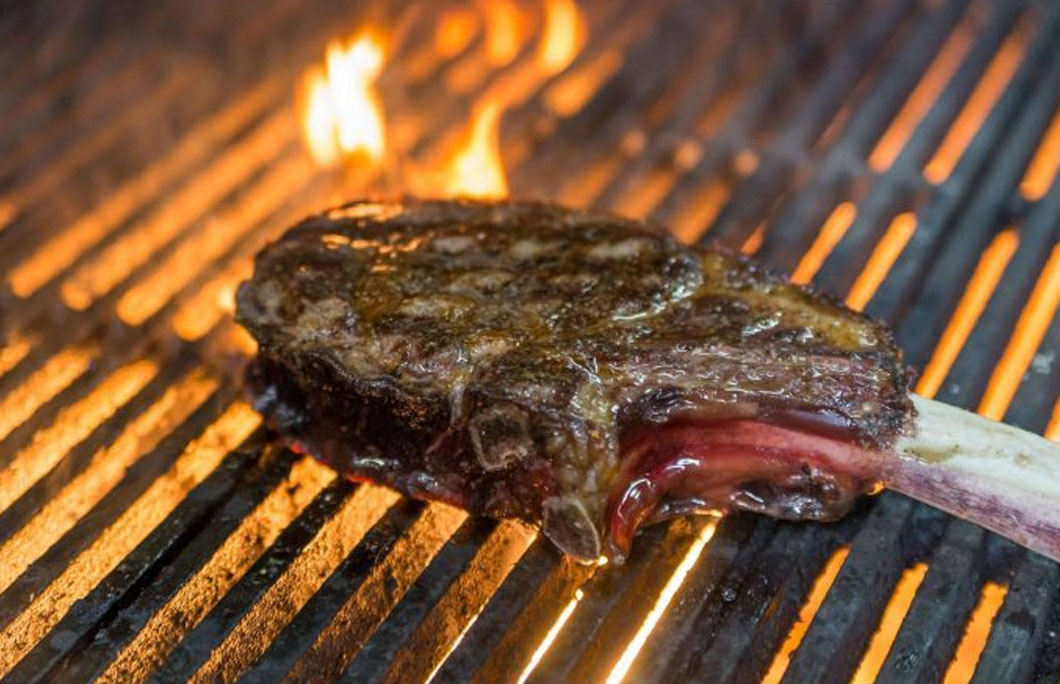 1. Echo & Rig Butcher and Steakhouse, Sacramento
Dining in this Sacramento steakhouse gives you a full-on meat experience. The sleek restaurant is home to an acclaimed butcher, a large open glass meat locker and a demo area where people can appreciate the craft and skill of butchery. The restaurant cooks steaks over red oak and you can order everything from skirt steak to Bavette to a New York strip. Make sure your order yours served with the mouthwatering garlic chips and mushroom Rockefeller.
---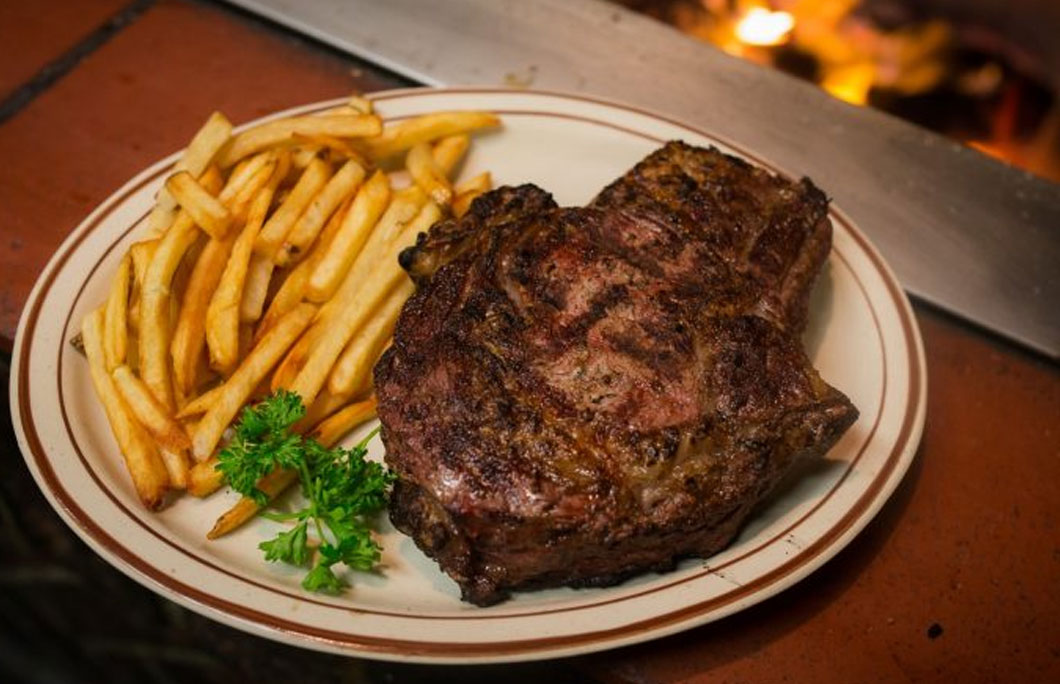 2. The Hitching Post, Casmalia
The Hitching Post is located in Casmalia, a former cow-town of the Old West. This is the place where California-style barbequing was perfected by the pioneers. But now, The Hitching Post is bringing you perfection with its live-oak barbeque that keeps alive the traditions of the old romantic West. The weatherworn walls of the 100-year-old building are adorned with memorabilia and the menus are bursting with juicy, tender steaks. The filet mignon and quail combo is a great offering.
---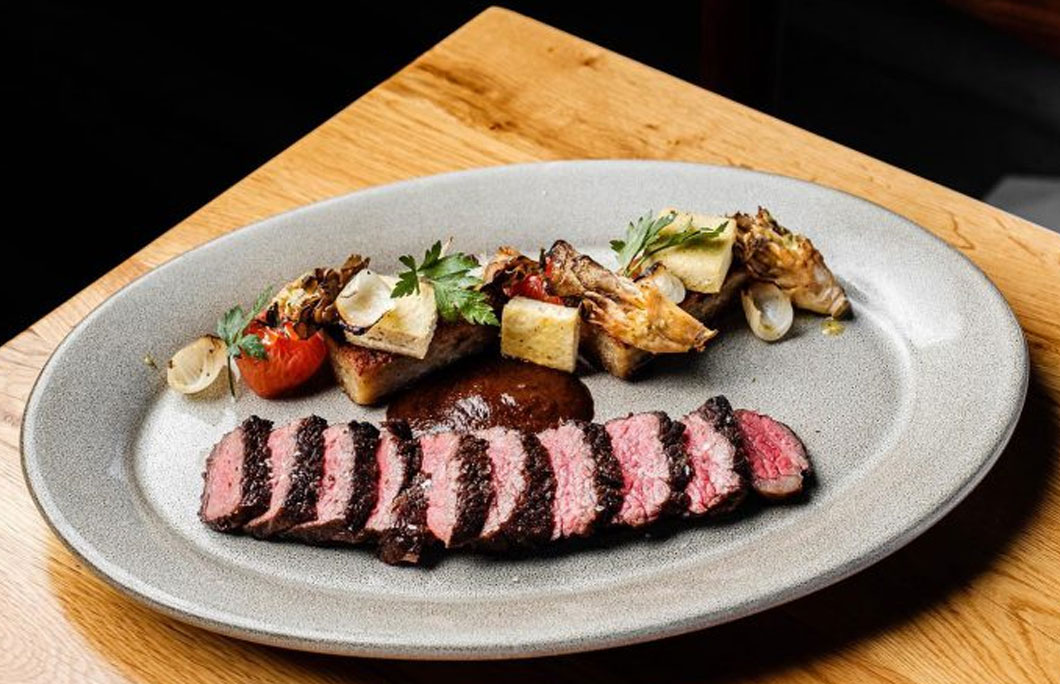 3. Fort Oak, San Diego
The chef-driven, seasonal menu in Fort Oak is broken down into a raw bar selection, house plates, shareable dishes and entrees. Each section is so tempting that you'll have a hard time choosing! Enjoy a seafood plate of oysters, clams, crab claws, hamachi poke and scallops or perhaps some sharing dishes like goat milk cavatelli and hearth-roasted carrots. When it comes to the steaks, there's a 40-day dry-aged rib-eye and Meyer's New York strips. Both are served with elegant accompaniments, for instance, potato mousseline and smoke maitake.
---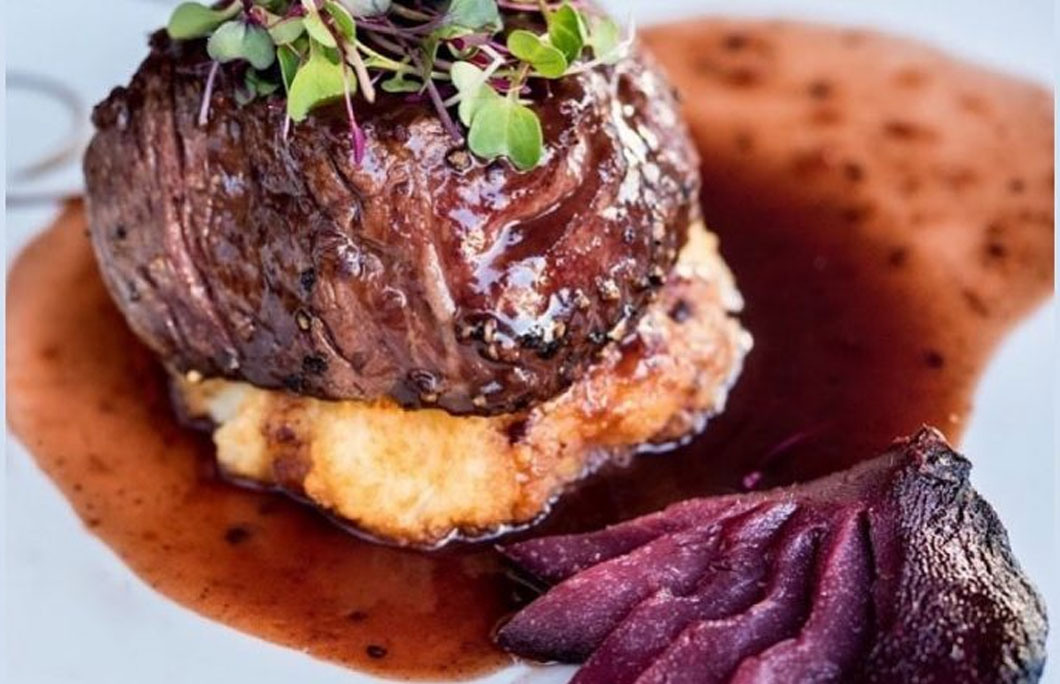 4. Greystone Steakhouse, San Diego
Greystone Steakhouse is located in the Gaslamp Quarter Historic District. It offers a menu full of timeless classics, for instance, USDA Prime Steaks, wagyu beef, caviar, fresh seafood and homemade pasta. Dishes are made with the finest, seasonal ingredients sourced where possible from local farms. The steaks are cooked to perfection and come with delicious sides like bacon and fig-infused Brussels sprouts, parmesan truffle fries and lobster mac 'n' cheese.
---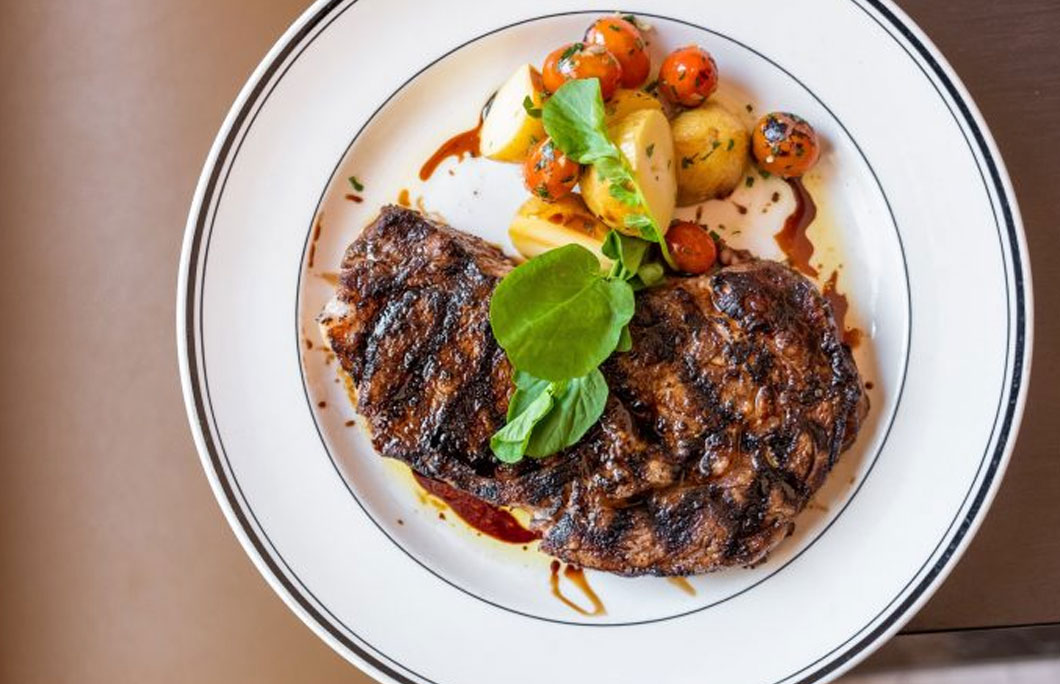 5. The Grill on the Alley Restaurant, San Jose
The Grill on the Alley specialises in steaks, chops and traditional steakhouse fare, for instance, braised short ribs and chicken pot pie. This San Jose steakhouse also opts for more of a traditional style when it comes to decor and service too. You'll find elegant hardwood floors, white table cloths, leather booths and white-jacketed waiters. It harks back to the old-fashioned steakhouse experience of the 1930s and 40s. USDA Prime steaks are cut and cooked to perfection and the most impressive cut is the 32oz longbone tomahawk served with mashed potatoes, grilled asparagus and a trio of sauces: bourbon peppercorn, béarnaise and bordelaise.
---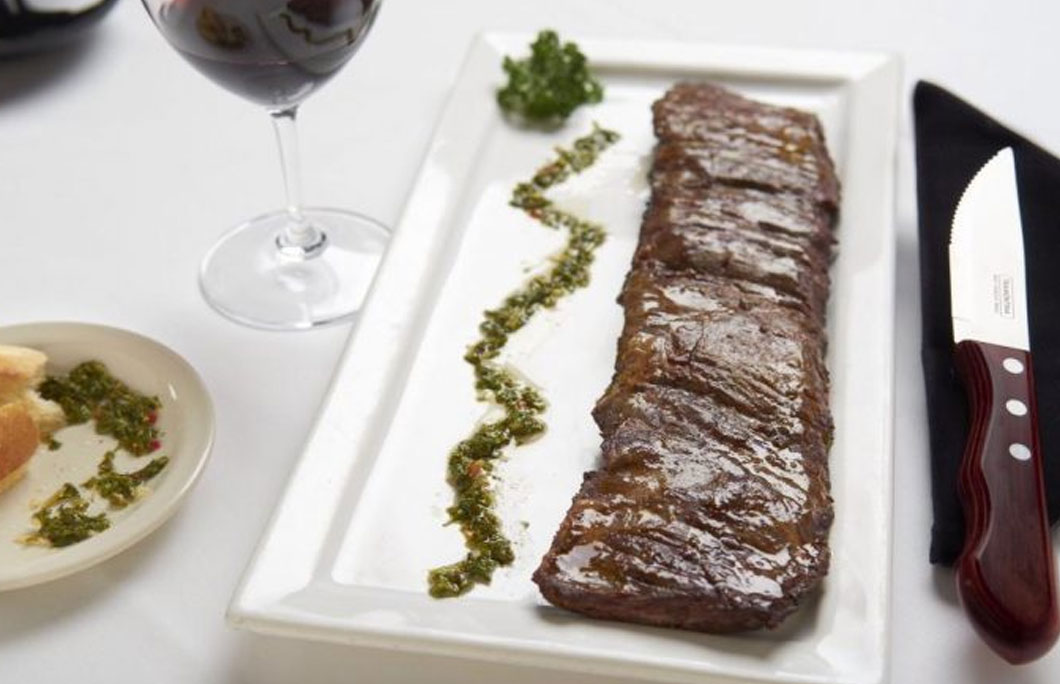 6. Carlitos Gardel Argentine Steakhouse, Melrose, Los Angeles
Carlitos Gardel is a quiet and refined steakhouse serving juicy meats and empanadas. One of its signature dishes is an Argentine classic: entraña a la parrilla, the skirt steak. This is a generous portion of certified USDA Prime grass-fed beef which is grilled with just a pinch of sea salt and served with housemade chimichurri. Also on the menu is a parrillada Argentina, for two which features skirt steak, short ribs, veal shortbreads, blood sausage and chorizo. The desserts here are pretty fabulous too. No wonder the Michelin guide highly recommends this place.
---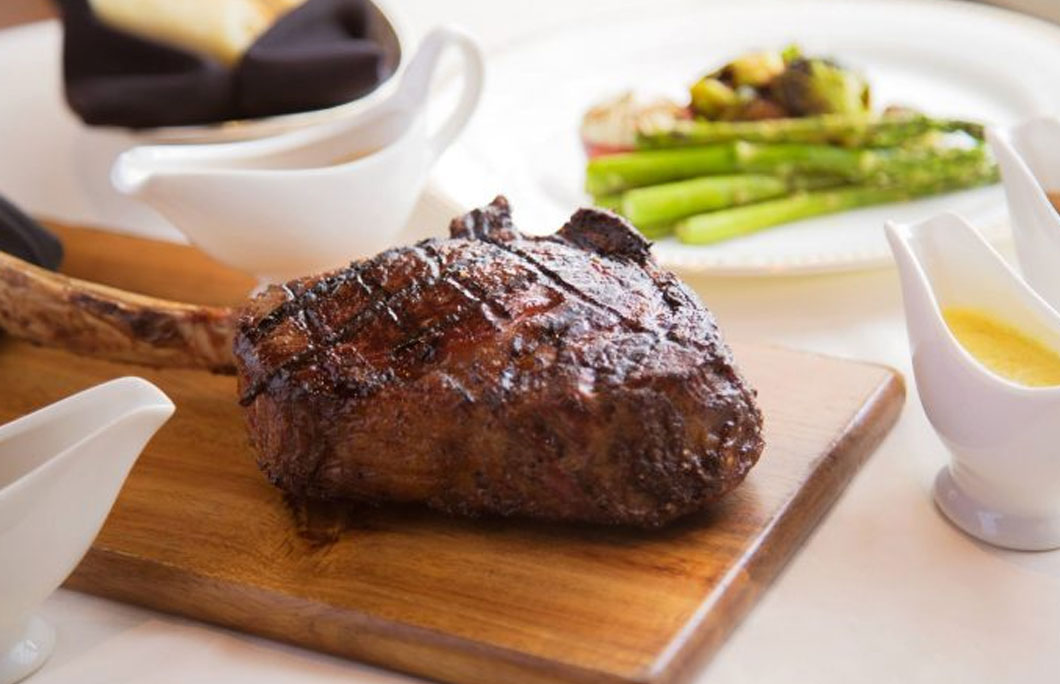 7. Duane's Prime, Riverside
You'll find Duane's Prime inside the National Historic Landmark Mission Inn Hotel & Spa. Opulent and sophisticated, this place serves wet-aged USDA Prime steaks as well as a great selection of fresh seafood. A firm favourite with diners is the 42oz USDA prime cut tomahawk steak which is carved tableside and served with your choice of sauce and sides. We suggest the mushroom demi-glace and garlic mashed potatoes. We also highly recommend leaving room for the chocolate soufflé with chocolate Grand Marnier sauce.
---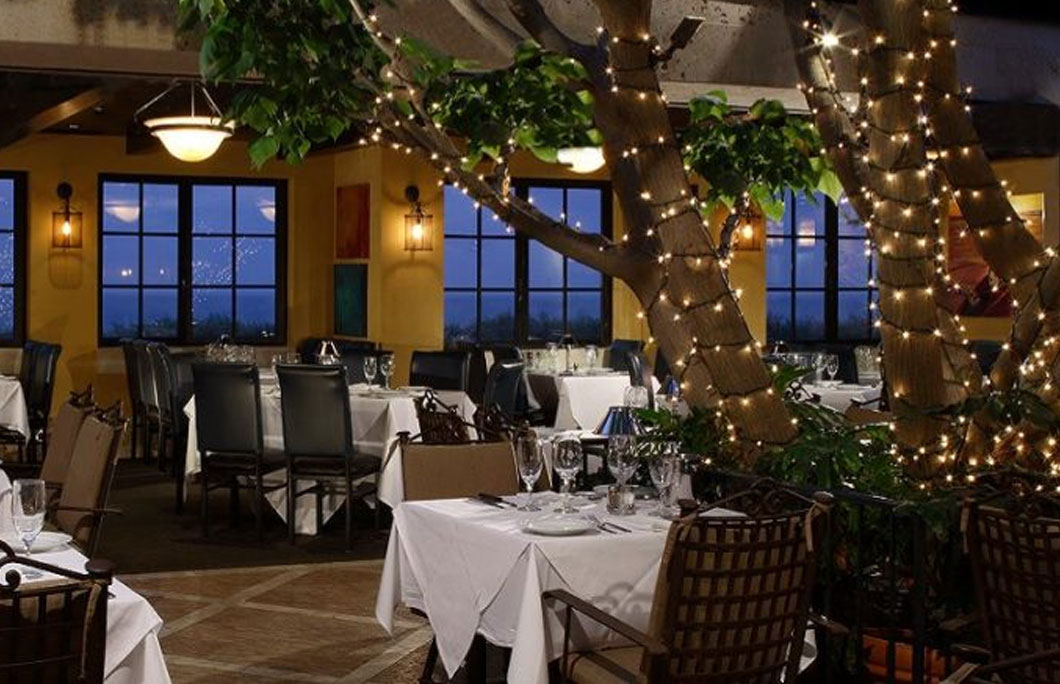 8. Mastro's Steakhouse, Newport Beach
Mastro's Steakhouse has eight locations across California, but we particularly love the one in Newport Beach for its incredibly romantic dining room with trees decorated with fairy lights. The steaks are top quality and so is the service and the fine wine list is very exciting indeed. Share a 48-ounce porterhouse or its famed New York pepper strip served with a side of luscious lobster mashed potatoes and the decadent Alaskan king crab black truffle gnocchi.
---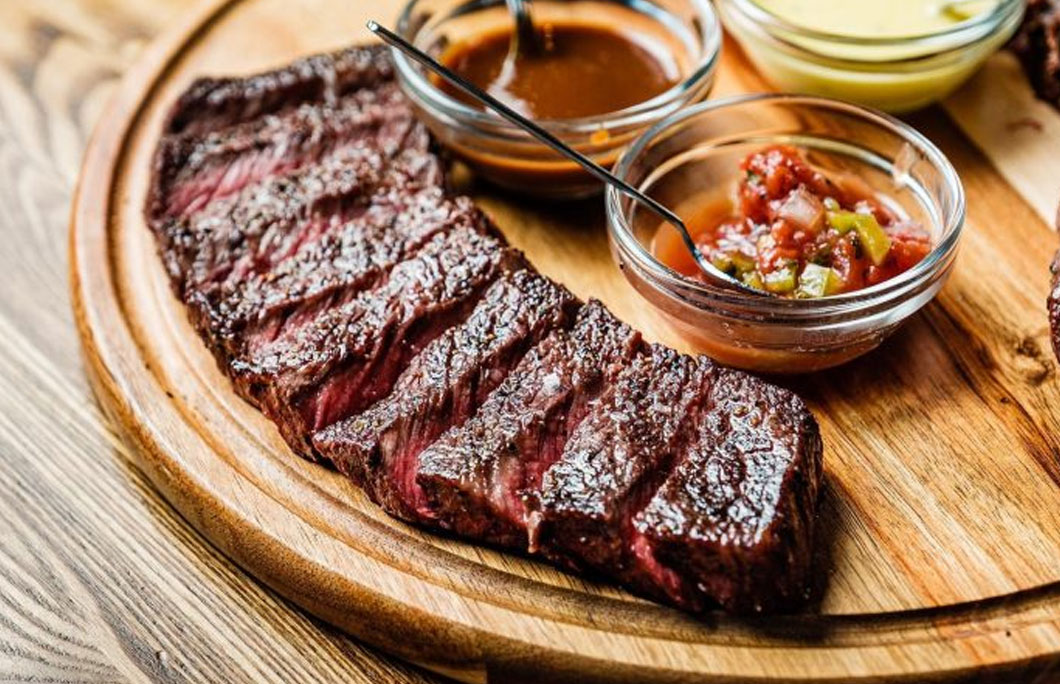 9. Rare Society, San Diego
The Rare Society is a slick steak house with hardwood accents, vintage lighting, gilded ceilings and walls, and cosy leather chairs and booths. It's all very inviting. The menus are just as inviting and feature all sorts of wood-grilled cuts including an eight-ounce filet and a 20-ounce 40-day dry-aged bone-in New York strip. The seafood here is also terrific, with a tempting tower filled with oysters, shrimp cocktail, clams, snow crab legs and Maine lobster salad.
---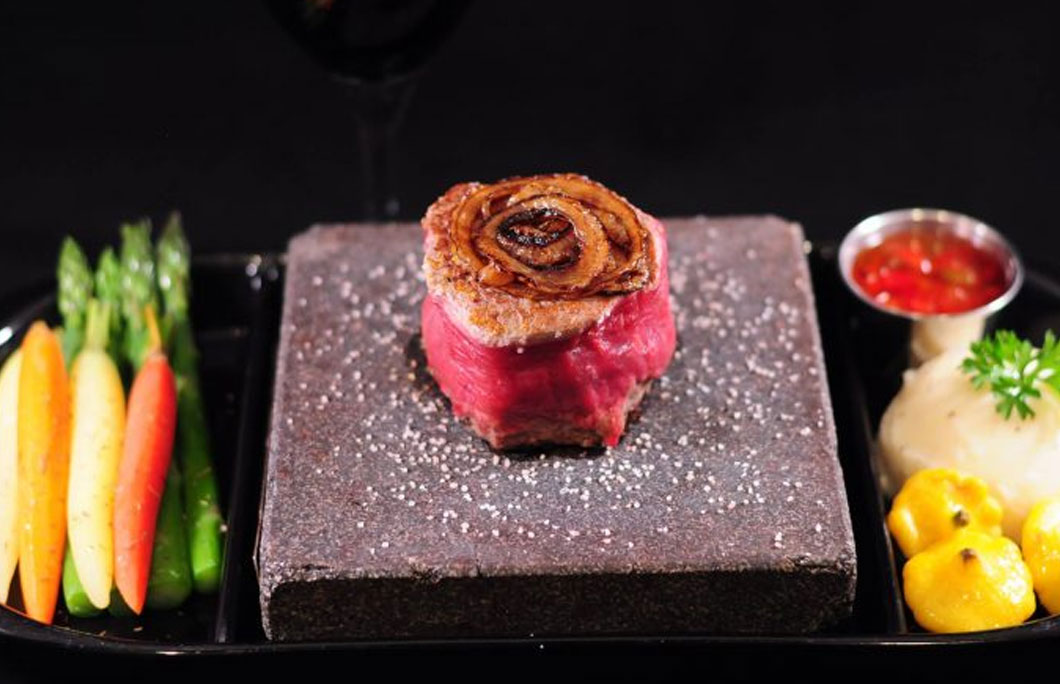 10. Rok Steakhouse and Grill, San Jose
Rok steaks arrive sizzling on a special 700° volcanic rock. Take your pick from a range of premium meats, including wagyu New York strip, buffalo sirloin and bison rib-eye and watch as they cook to perfection before your very eyes. Steaks are served with two sides – we love the sound of the loaded baked potato with bacon bits and cheddar. There's also a sweet selection of desserts including the fun chocolate fondue served with assorted fruit and dippers.
---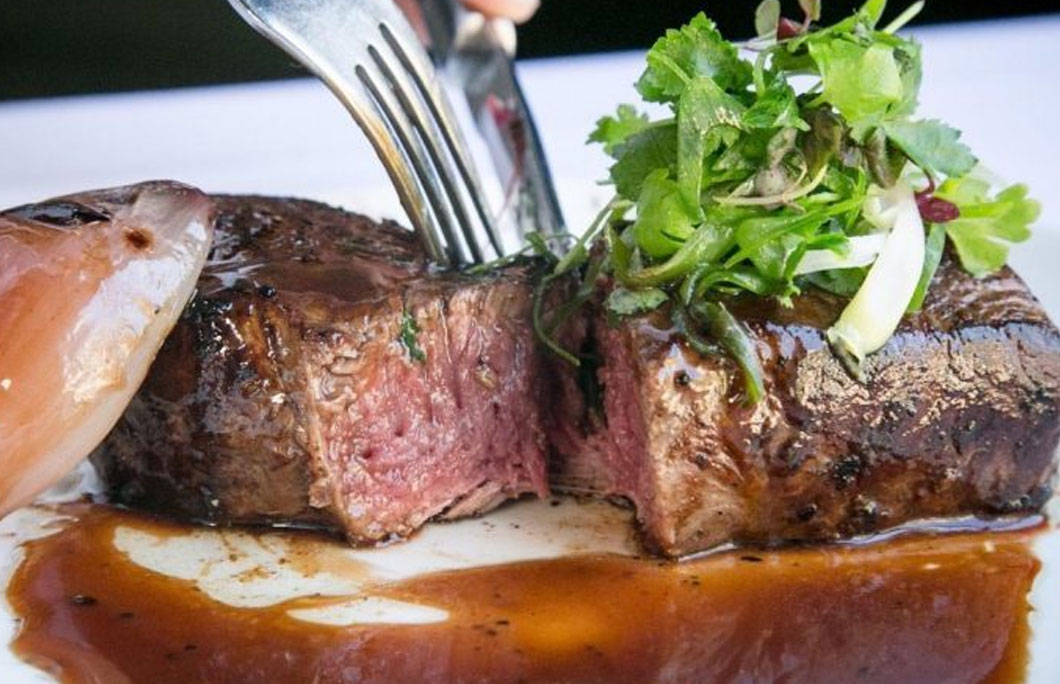 11. Alexander's Steakhouse, Pasadena
You'll find Alexander's Steakhouses in a few locations in California. The restaurant in Pasadena is close to City Hall and is a smart looking place with a refreshingly inventive menu. Many menu items have an Asian twist, for instance, hamachi shots, Sichuan steak rubs and wasabi-studded béarnaise. As for the steaks? They are Certified Angus Beef, 28-day dry-aged as well as Australian wagyu and Japanese A5 wagyu. The bar contains a seriously good collection of wine, whiskey and Bourbon.
---
12. BOA, Los Angeles
BOA is big, bold and beautiful. There are two locations in Loa Angles; one in West Hollywood and one in Santa Monia. Steaks include a 40-day dry-aged New York strip, a 21-day dry-aged rib-eye, a Durham Ranch bison rib-eye and a grade A5 Kagoshima Japanese wagyu. Sides are decadent, for instance, truffle mac 'n' cheese and lobster mashed potatoes. Desserts are decadent too especially the smores.
---
13. Charlie Palmer Steak, Napa
The Napa location of Charlie Palmer Steak is a light, bright and breezy spot to relax over some succulent steaks and juicy wines. You'll find it at the Archer Hotel. Here you can order top steaks and chops from select farmers and ranchers. The menu focuses on seasonal local ingredients and features classic cuts like a 22oz bone-in rib-eye, Imperial Ranch wagyu strip steak and porterhouse for two. You can make your steak even fancier with a side of sautéed foie gras and butter-poached lobster.
---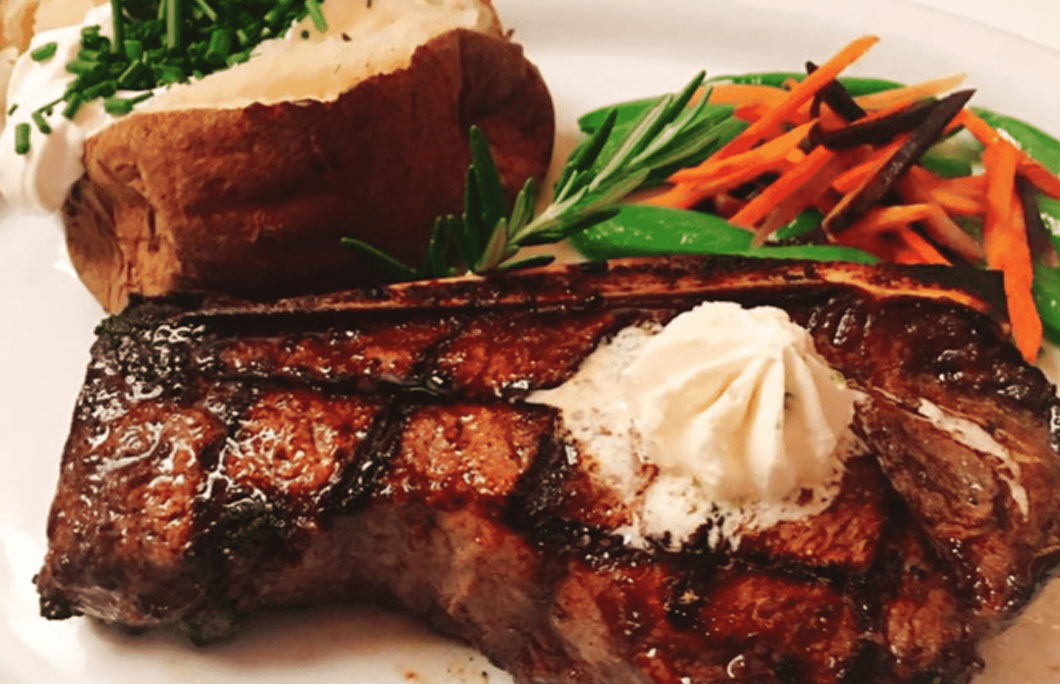 14. Harris' Steakhouse, San Francisco
The folks at Harris's know good cuts. There is a wide selection of aged beef including signature dry-aged porterhouse and Harris' bone-in New York steaks. The cosy space features deep leather banquettes and the high-end service makes it an ideal place to celebrate any special occasion. It is a particularly great date night spot.
---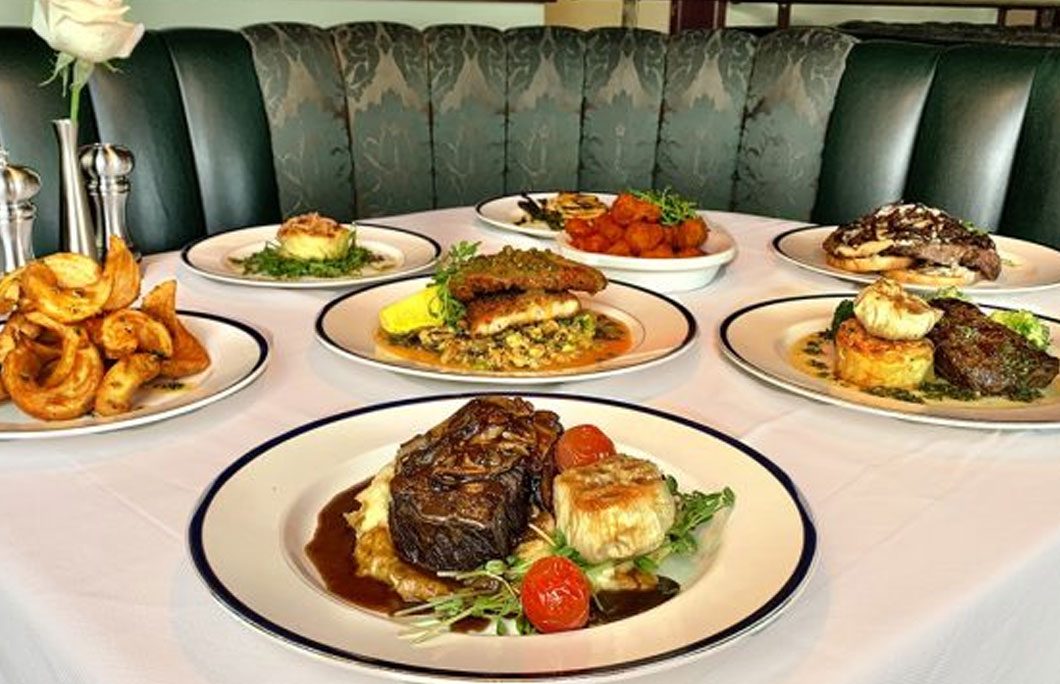 15. Pacific Dining Car, Los Angeles
The historic Pacific Dining Car steakhouse dates back to 1921. It has been family-run for four generations. On the menu, you'll find USDA Prime American corn-fed beef, which the restaurant's butcher cuts. These steaks are then aged in-house and grilled under an open flame, which allows the natural juices and flavour of the beef to unfold. The restaurant also serves up a brilliant breakfast, fresh seafood and creative cocktails. You can even have steak for breakfast if you order the top sirloin and eggs combo which comes with toast and lyonnaise potatoes.
---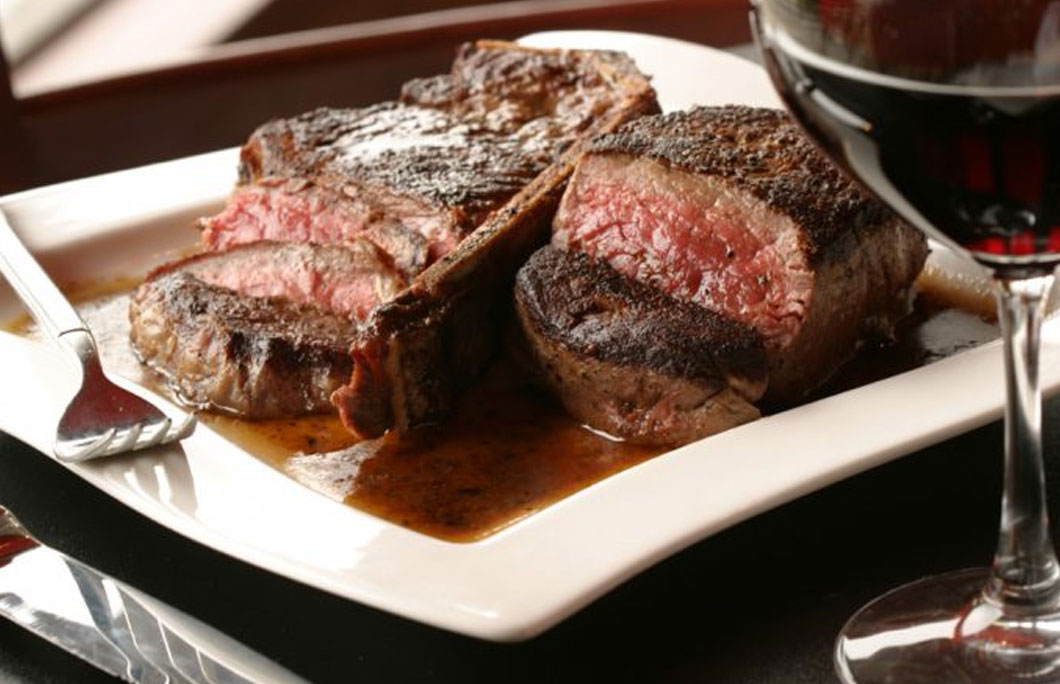 16. Osso Steakhouse, San Francisco
Osso Steakhouse is a surf and turf restaurant on Nob Hill. It serves sizzling steaks and seafood in a beautiful Art Deco space filled with brown leather banquettes and marble walls. The atmosphere is relaxing and the service is friendly. When you dine here you'll have a good time. As for the steaks? Chefs sear cuts in their natural juices with a hint of rosemary and garlic. The choice cut has to be the bone-in filet mignon. Classic side dishes also feature on the menu as does Grandma's lemon custard cake. A slice of which is a must.
---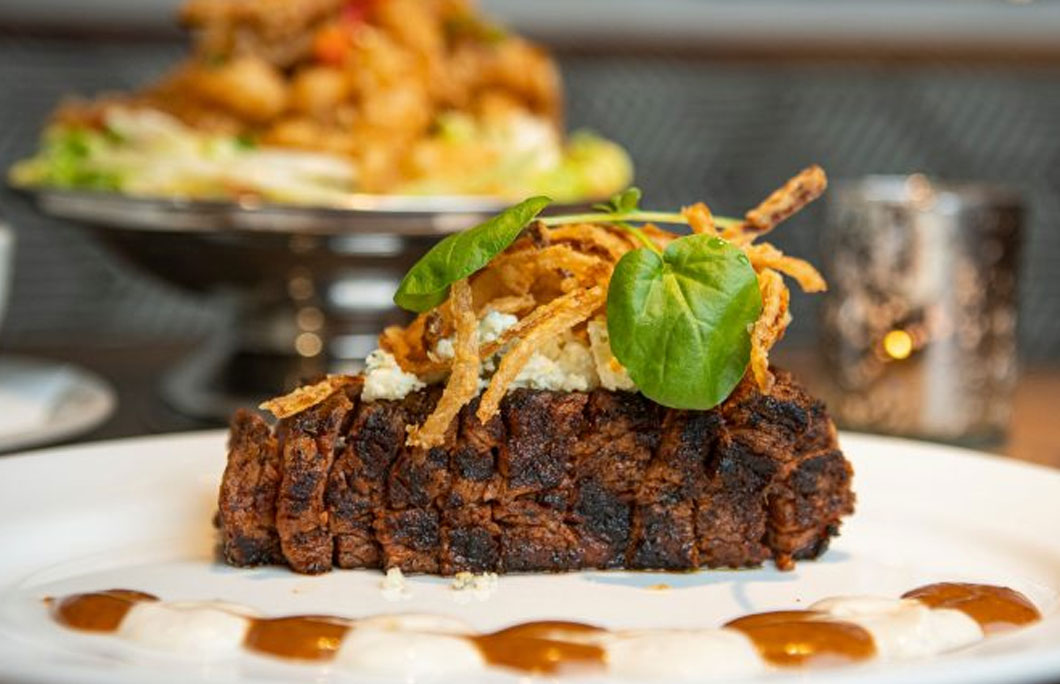 17. Yosemite Ranch Steak, Seafood & Roast House, Fresno
Yosemite Ranch makes all its recipes from scratch and age each succulent steak 21 days before grilling over coastal red oak. People come far and wide for tasty steak dinners which include a great selection of sides and salads. The ranch steak with buttered wasabi served with butternut squash ravioli sounds filling and flavoursome. You can top your steak with cold water lobster tail if you are feeling fancy.
---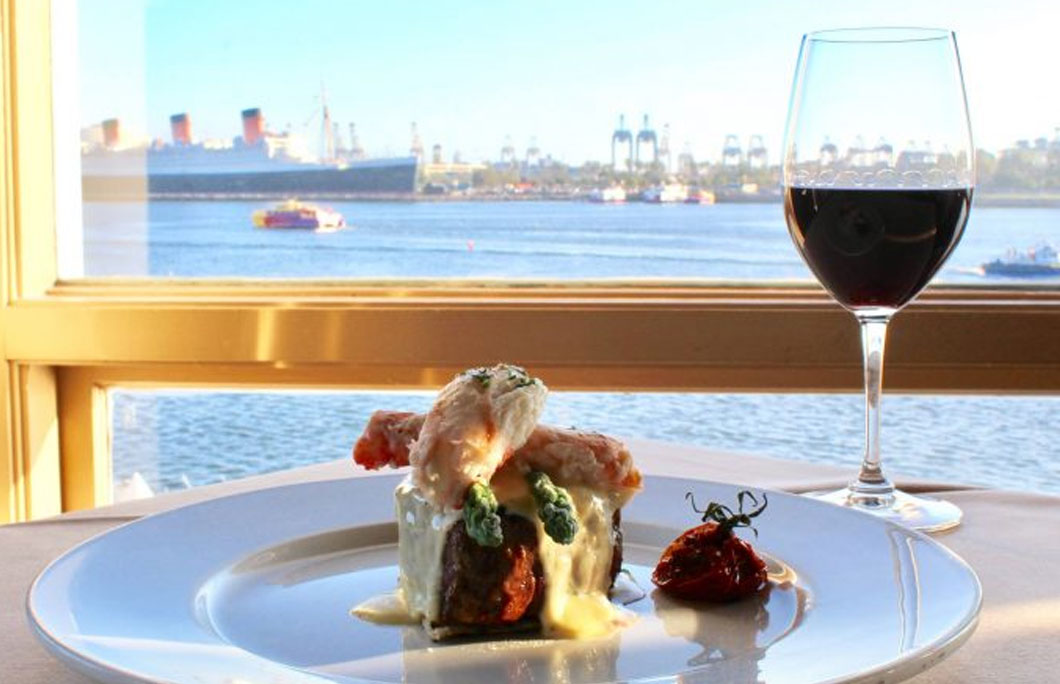 18. Queensview Steakhouse, Longbeach
Queensview Steakhouse has a warm and welcoming feel. The dining room is chic and modern with wonderful 360-degree views of the Pacific Ocean, Queensway Bay and Downtown Long Beach. From the menu, choose from signature appetisers, salads, prime steaks, chops, lobster, freshly grilled fish, classic sides and desserts. The restaurant also has a highly-acclaimed wine list. Being so close to the water, the seafood here is super fresh. This makes the surf and turf served with a side order of views a winning combo.
---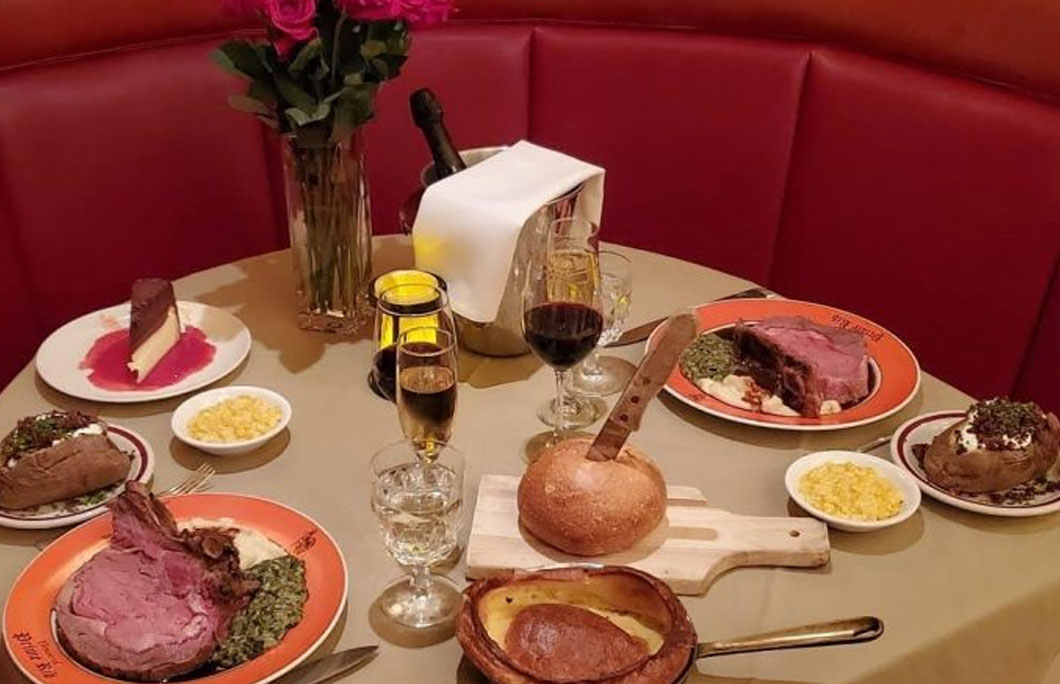 19. House of Prime Rib, Bay Area
The original House of Prime Rib opened in 1949 and has since become a San Francisco institution. Famed for its 21-day aged prime rib, the restaurant has cosy fireplaces and leather banquettes and feels very warm and welcoming. The steaks are tender, juicy and flavourful. The well-marbled prime rib, which is carved tableside, is a real crowd-pleaser. Make sure you leave room for a selection of sweet treats from the decadent dessert cart.
---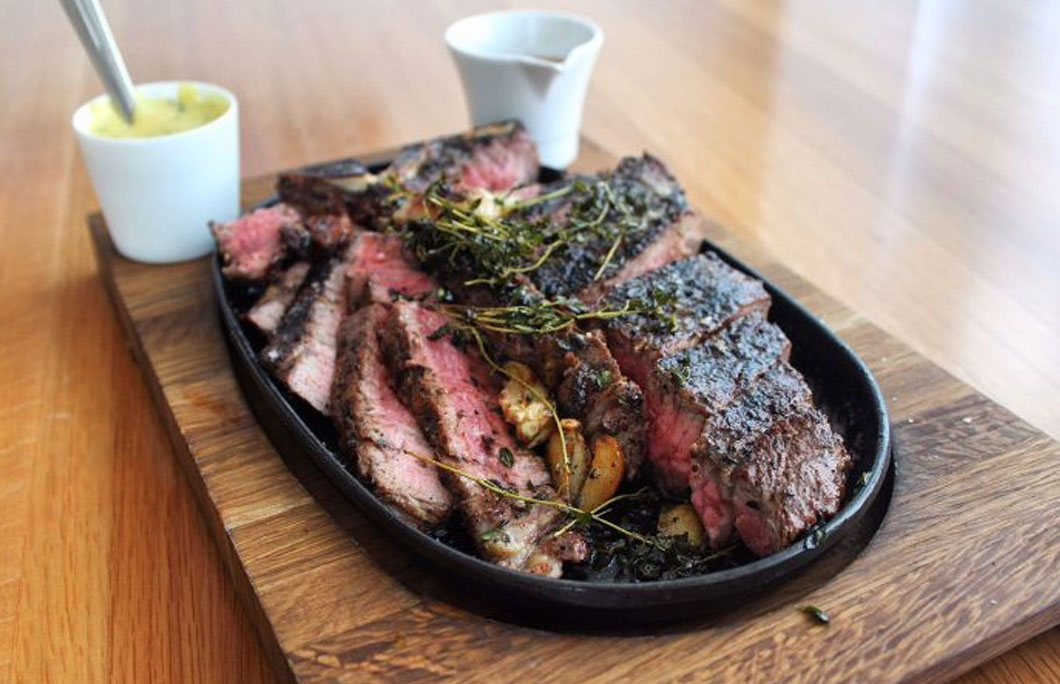 20. CUT, Beverly Hills
CUT by Wolfgang Puck is a Michelin-starred steakhouse with a contemporary twist in the heart of Beverly Hills. You'll find it in the swanky Beverly Wilshire Hotel. The striking cool-white interior is light and bright and there is a nice buzz and atmosphere come day or night. The menu features 17 cuts. These include a prime Creekstone Farms' rib-eye and Japanese wagyu rib-eye from Miyazaki Prefecture. The chefs here know how to elevate steaks and they grill the meat over white oak and mesquite charcoal.
---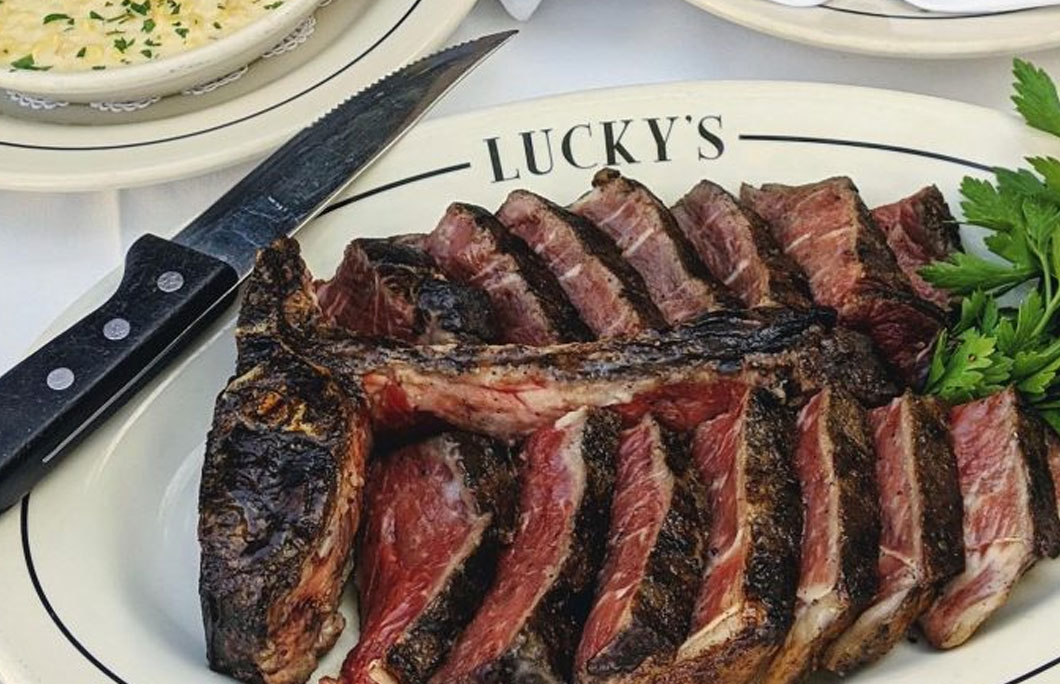 21. Lucky's Malibu, Malibu
Lucky's serves a selection of USDA Prime cuts and fresh seafood. The menu features classic steakhouse dishes like filet mignon and bone-in New York steak, matzo ball soup, chopped salad, potato sides and sweet, sticky desserts. There is an impressive wine list too with lots of world-class vino by the bottle or the glass. The bartenders here also make a mean cocktail.
---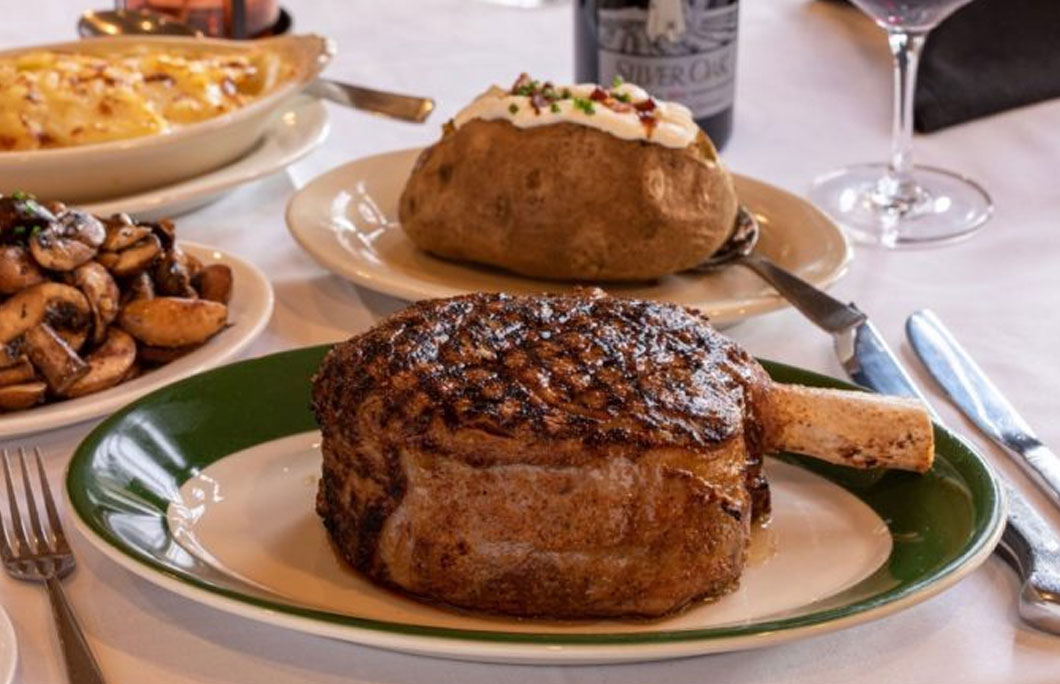 22. LG's Prime Steakhouse, Palm Springs
If you like your steaks large, LG's Prime is the place for you. How does a 24oz porterhouse or 30oz "The Gold Strike 49er" sound to you? All cuts are strictly USDA Prime and cured in-house. The menu is huge with lots to choose from including a great selection of sides, sauces and desserts. You can also add some surf to your turf in the form of lobster tails, jumbo shrimp and crab legs.
---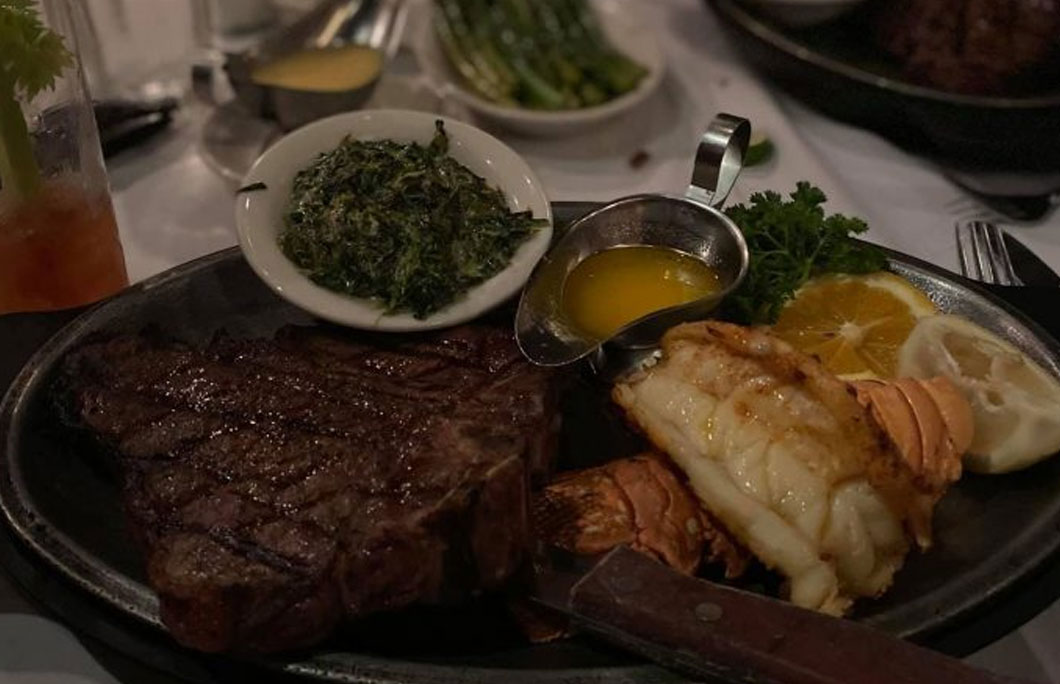 23. Taylor's Steakhouse, Downtown Los Angeles
Taylor's is a good, old fashioned steakhouse with a plush, romantic and cosy atmosphere. The bar is well-stocked, the wine list extensive, they serve the best Old Fashioned in town. When it comes to the steaks, Taylor's serves the finest aged, corn-fed prime and certified Angus Beef. The country-style chicken fried steak is a crowd-pleaser as too is the surf 'n' turf. This consists of Snake River Farms American wagyu sirloin topped with cajun broiled prawns.
---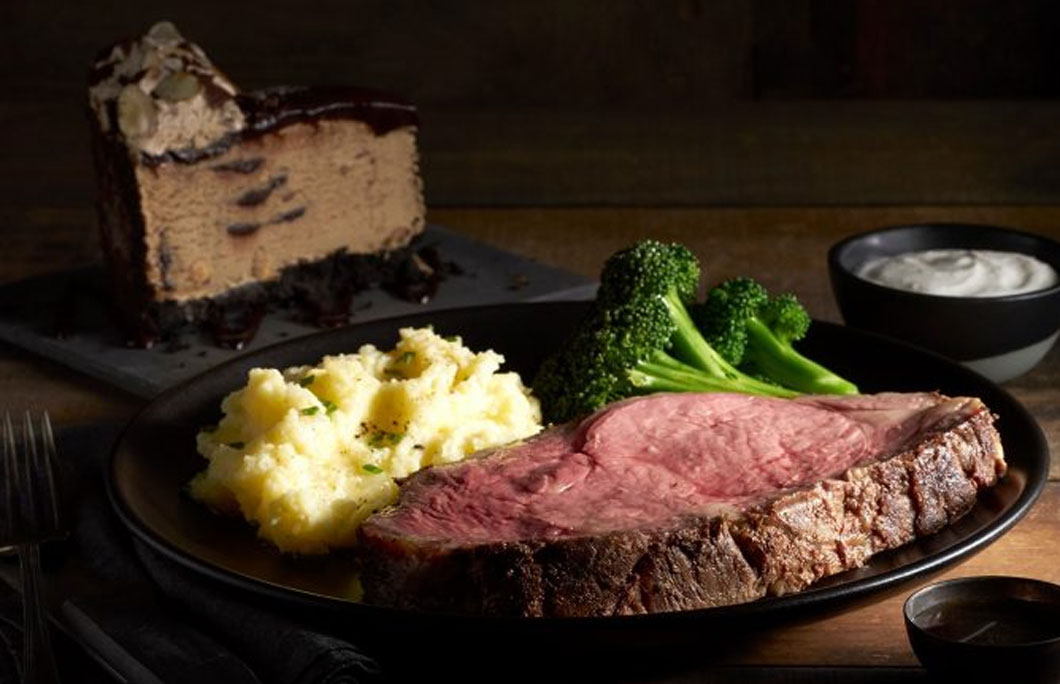 24. Black Angus Steakhouse, San Bernardino
If you are looking for a good steak night in San Bernardino, then make your way to Black Angus Steakhouse on Hospitality Lane. The classic steakhouse serves up Black Angus steaks carefully aged a minimum of 21 days, fresh-cut daily and grilled over an open flame. House specialities include succulent seafood, fall-off-the-bone baby back ribs and its famous slow-roasted prime rib. This family-friendly joint is casual, lively and fun and plays up to its Western cattle rancher roots.
---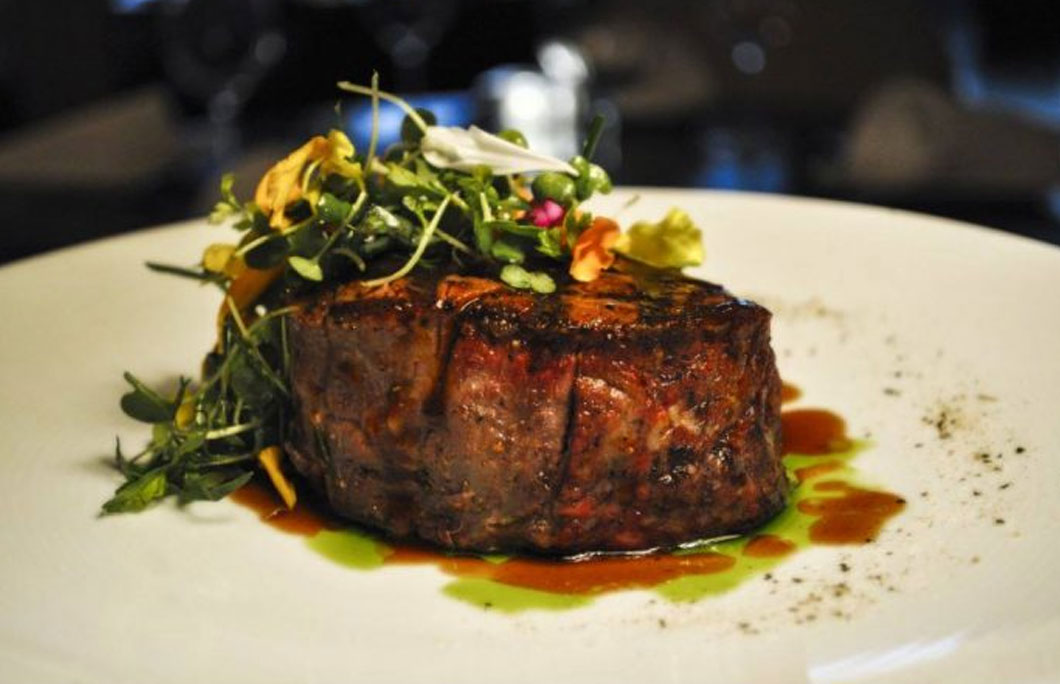 25. 5A5 Steak Lounge, San Francisco
5A5 specialises in grade A5 Japanese wagyu, the highest grade of beef in the world. Apart from wagyu, you can also order US Certified Angus Beef and Australian 'Kobe'. Appetisers have a Japanese flavour, for instance, Hokkaido scallops and tempura lobster. As for mains, we love the bone-in ribeye topped with a brandy-peppercorn sauce.
---