The 7 Best Beach Bars In Key West
Aside from being home to some of the best beaches in Florida, Key West is famous for its stunning coral reefs, pastel-hued houses, and, of course, great beach bars.
Whether you're hopping off a cruise ship for the day or are planning an entire trip to this island city, you're definitely going to want to make sure you plan for enough time to enjoy a cocktail or two at one of the best beach bars in Key West.
From sleepy seaside cafes to the more luxurious sunset bars you can enjoy with a special someone, there's something on this list for everybody. Bottoms up! You're about to enjoy some of the best beach bars in the entire world.
Best Beach Bars In Key West, How do these rankings work?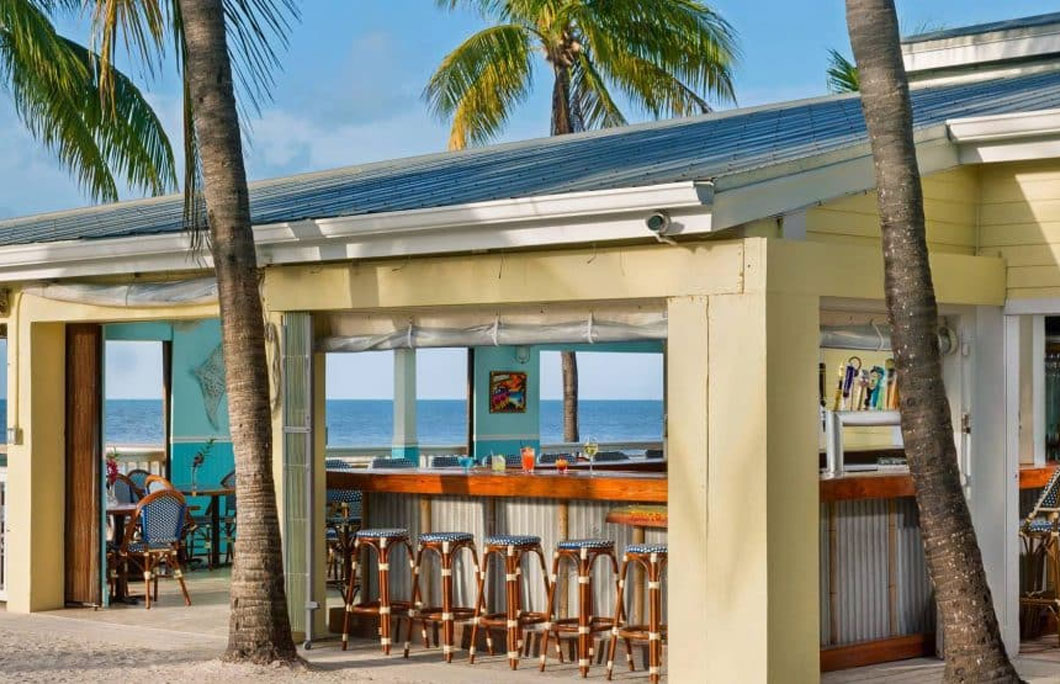 1. Southernmost Beach Cafe
It's hard to beat the prime location of the Southernmost Beach Cafe in Key West. At the closest bar and restaurant to Cuba, you'll find a few things. Strong drinks, seaside views, and some of the best sunsets in Florida are all standard here. However, it's the quality vibes that make this one of the best beach bars in Key West. Come for Happy Hour and stay through the night sipping Rum Runners or Piña Coladas. You deserve it.
---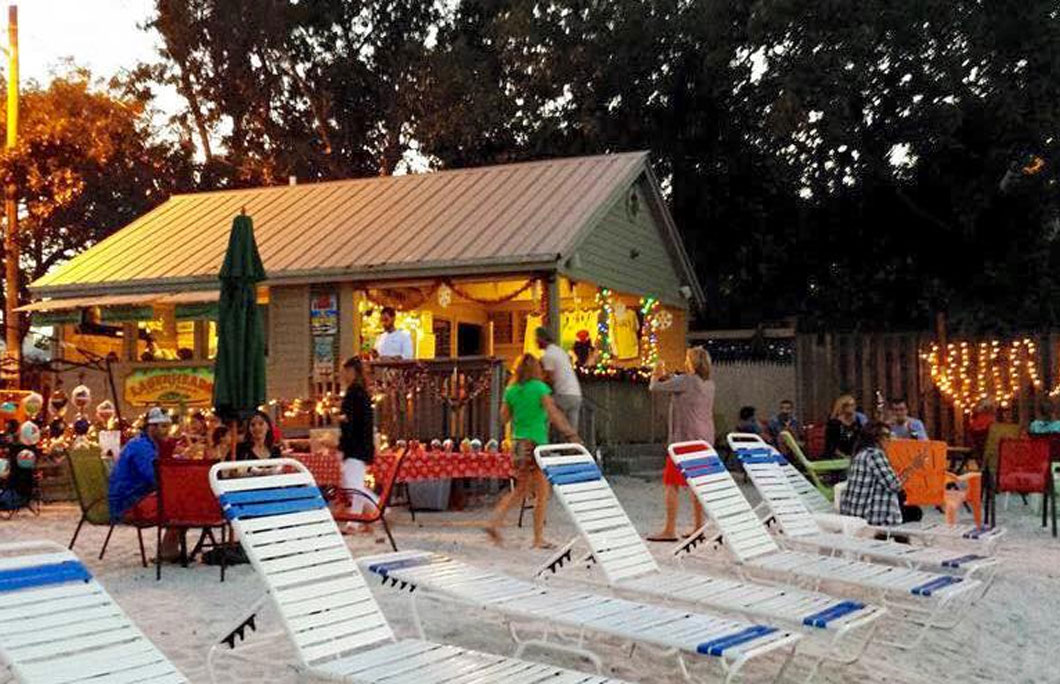 2. Lagerheads Beach Bar & Grill
Positioned perfectly on the shore to offer prime sunset views, Lagerheads Beach Bar & Grill is popular amongst travellers and locals alike. Sure, you can lounge around outside on a patio chair and dip your toes into the sand as you enjoy the music. But what makes this beach bar so great is the food they serve. After a long day in the sun, there's nothing like enjoying some quality ceviche, fish tacos, or their chicken quesadillas.
---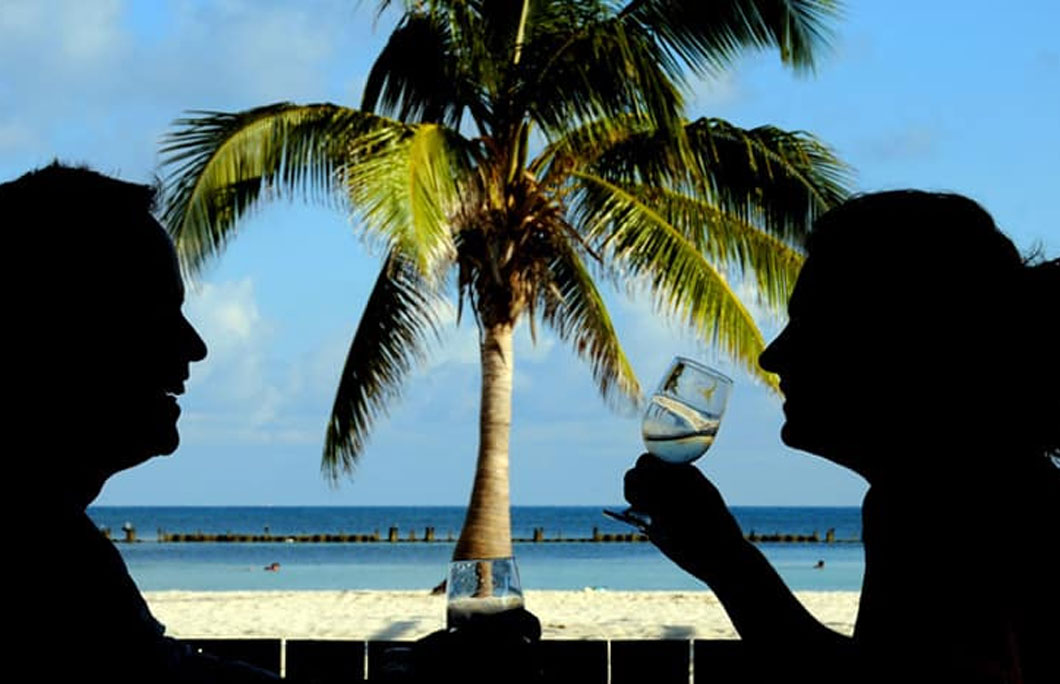 3. Salute! On The Beach
Salute! On The Beach is a true Key West treasure. Whether you're hopping off a cruise ship or are a Florida-native, you can't pass up the chance to visit one of the best beach bars in Key West. They perfectly combine the dining excellence of sister-restaurant Blue Heaven with the atmosphere of a charming seaside cafe. Simply put, this is one place where you'll be able to eat and drink well.
---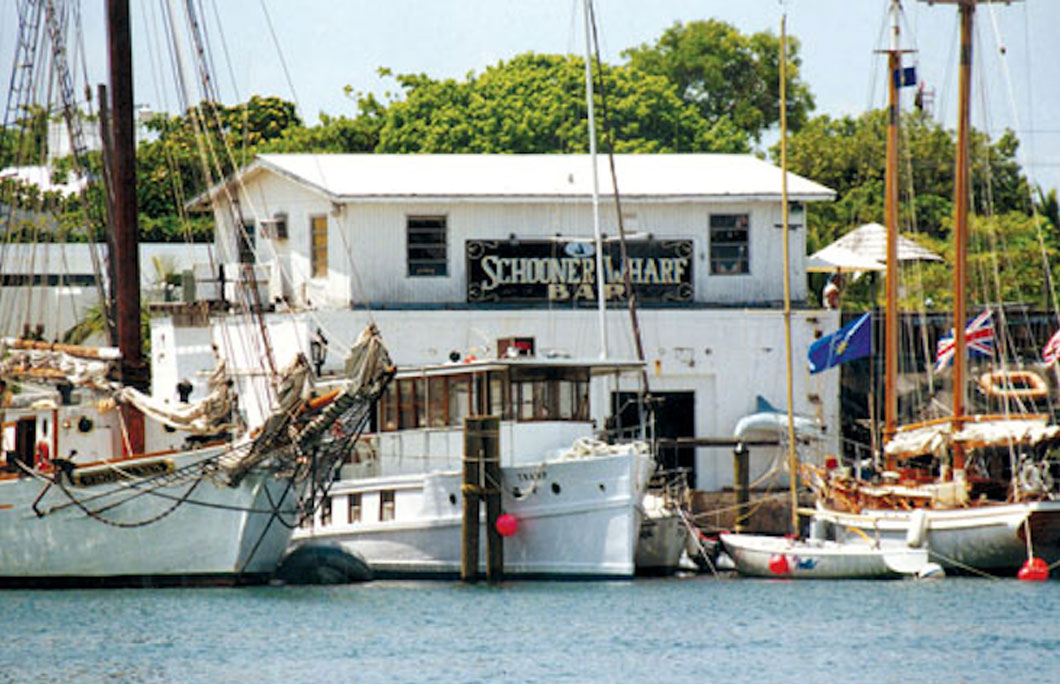 4. Schooner Wharf Bar
Authentic experiences, strong drinks, and a truly local vibe are exactly what to expect from any visit to Schooner Wharf Bar. The bar itself is self-proclaimed as the "last little piece of Old Key West," and that rings true through the decor and even the service. Stop by to enjoy some of the freshest seafood in the city all while enjoying the delightful hometown atmosphere that makes this bar so popular amongst locals.
---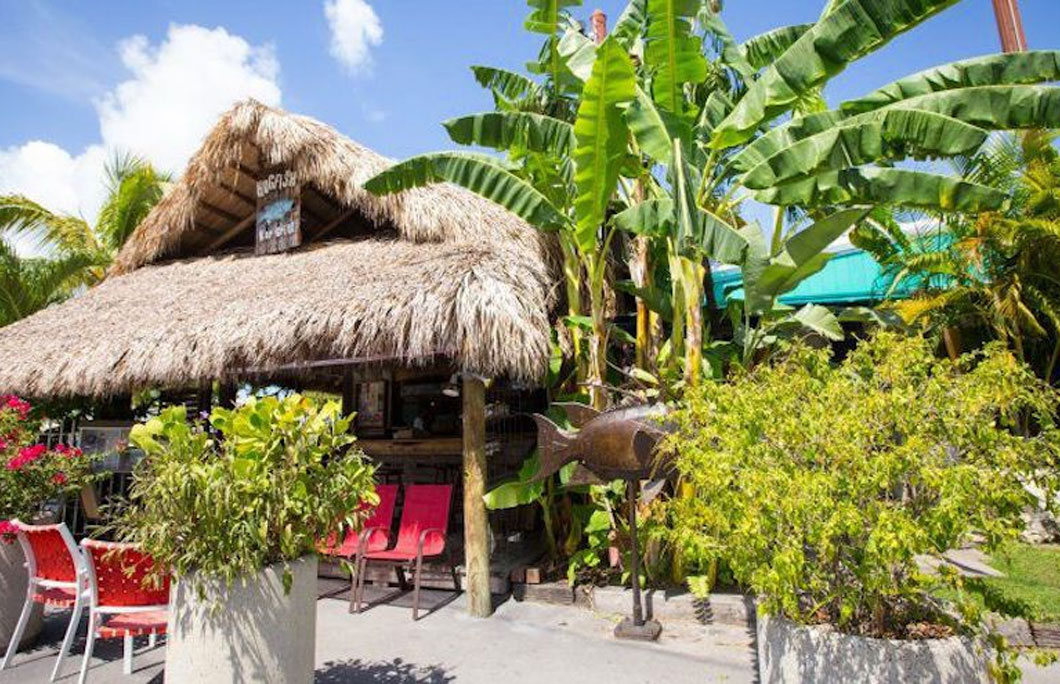 5. Hogfish Bar & Grill
---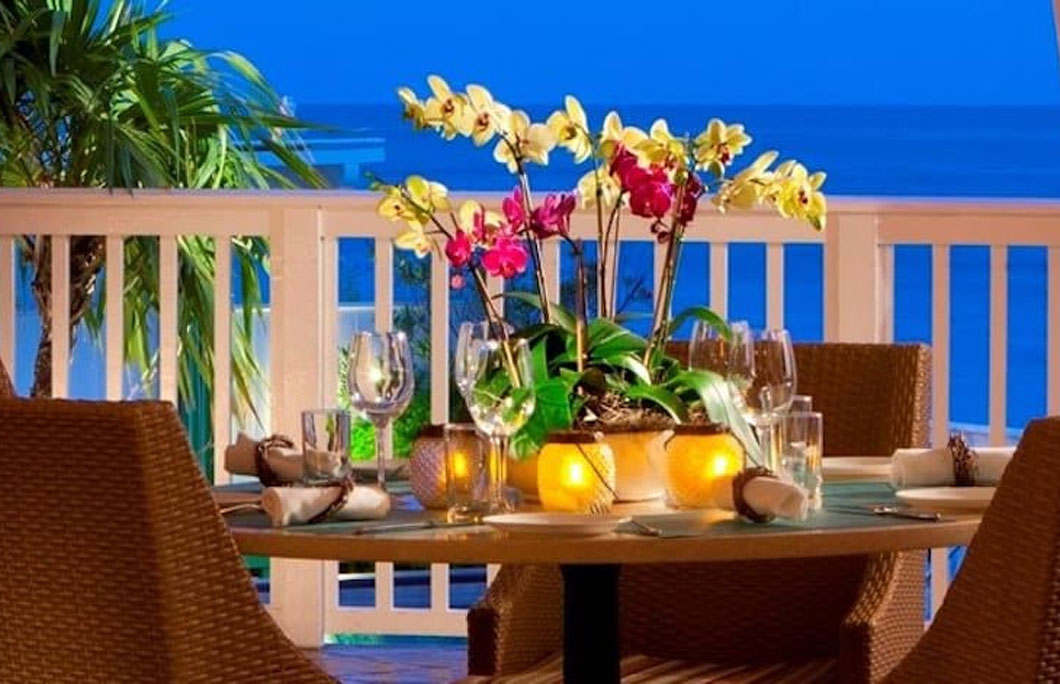 6. Hot Tin Roof
While more of a charming, upscale seaside restaurant than a proper beach bar, Hot Tin Roof still deserves a spot on this list. Located inside of the Ocean Key Resort & Spa, this romantic restaurant pays hommage to Tennessee Williams in every way possible. Prepare to embrace elegant island styles as you enjoy a romantic evening for two paired perfectly with a nice bottle of wine.
---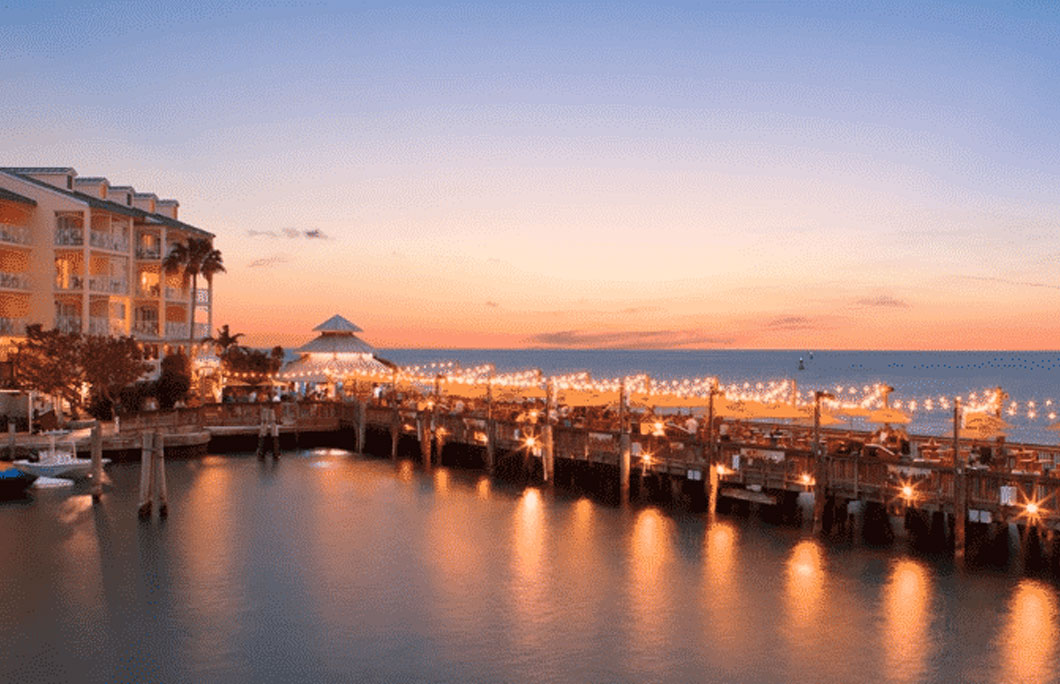 7. Sunset Pier
Few places in Key West offer such an unobstructed view of the stunning sea and sun than Sunset Pier. You'll find this bright, cheery pier also located in the Ocean Key Resort & Spa, making it the perfect place to head after dinner at Hot Tin Roof. Here, they indulge in something called a Sunset Celebration. And, it's more fun if we just let you head there to experience for yourself.
---