The 30 Most LGBTQ+ Friendly Cities in the World
Curious about where you'll find the most LGBTQ+ friendly cities in the world? From Europe to Asia, in these cities, all are welcome.
For a city to rank highly as LGBTQ+ friendly, first and foremost, it needs to protect LGBTQ+ people with laws and legislation. Then, it needs a vibrant gay nightlife and dating scene, whether within a gay village or across the city. Either way, there needs to be a safe community for LGBTQ+ people, as well as open-minded citizens and low levels of hate crime.
Ranking criteria:
Gay Index Rating – measures how safe a country is for LGBT people, considering the legal situation and living conditions
Equality Index Rating – measures the status of LGBT rights, laws, and freedoms as well as public attitudes towards LGBT people
Is the city's country a member of the United Nations LGBTI Core Group?
How big is their Pride celebration?
Does that city have a gay village/gay community?
The final scores show the Top 30 LGBTQ+ Friendly Cities in the World! With a couple of surprises in the Top 10, here's your ultimate gay-friendly travel list…
Most LGBTQ+ Friendly Cities in the World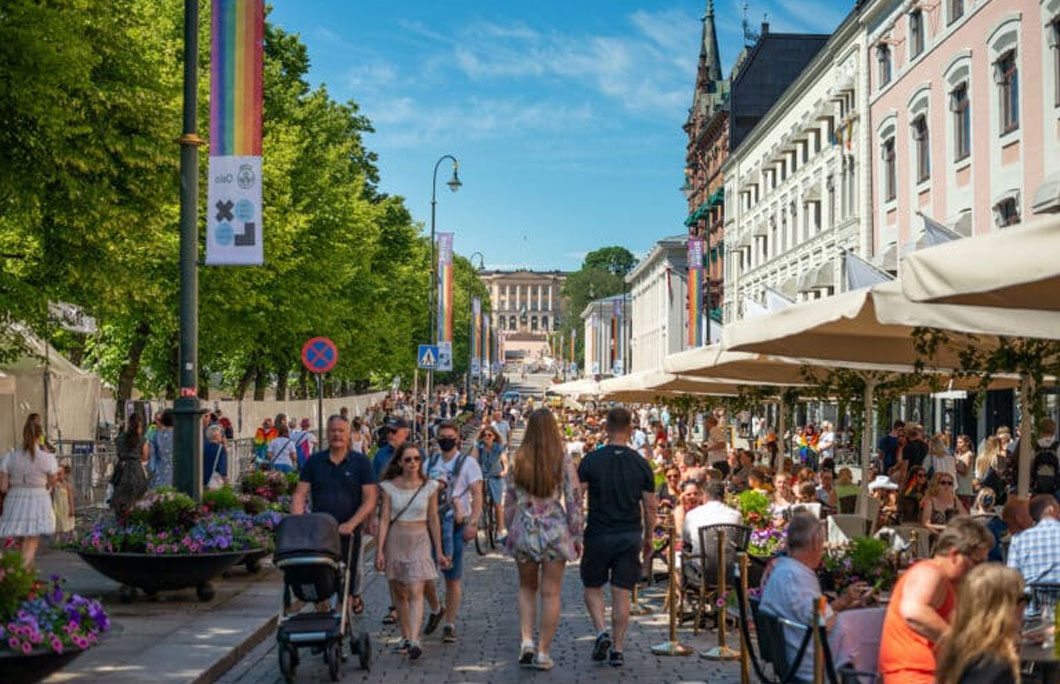 30. Oslo, Noway
Norway is one of the world's most LGBTQ+ friendly countries and in Oslo, the gay scene is very much integrated into society. This can mean that finding designated gay bars and clubs can be tricky, but they are there if you know where to look. Bob's Pub, Elsker, and London Pub are among them, but really, everywhere is gay-friendly. London Pub has actually been around since the 1970s, so it's basically an Oslo institution.
---

---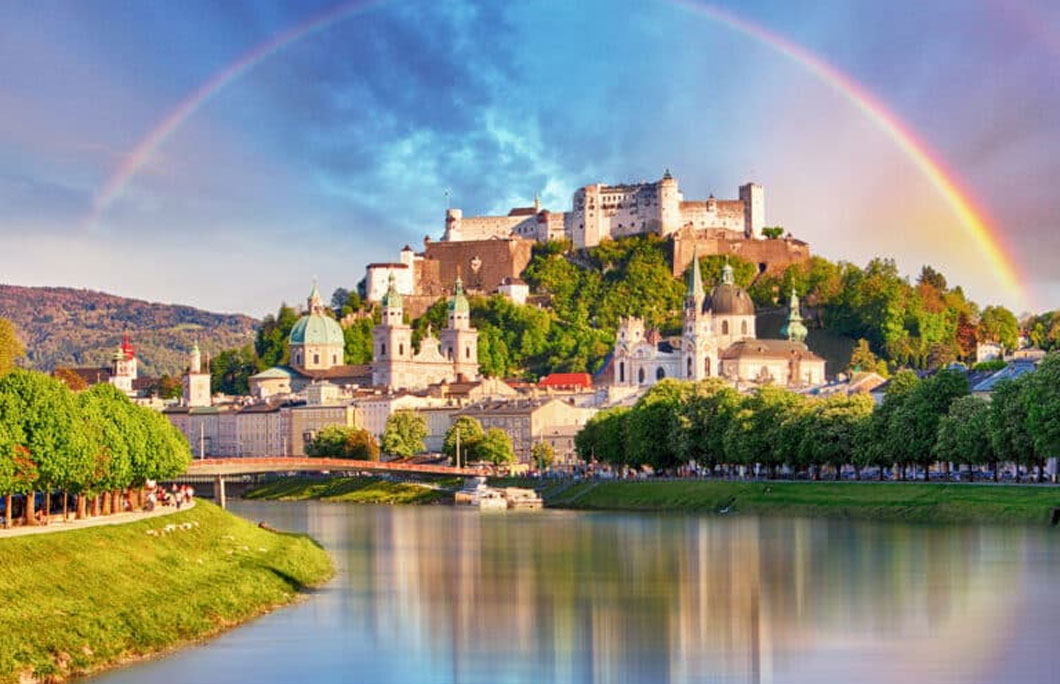 29. Salzburg, Austria
Salzburg is one of the most beautiful cities in Europe, dotted with fairytale castles and surrounded by mountains. And great news – it's also a welcoming and open-minded city. Pride Week is a big affair here, there were 29 official events to celebrate in 2022. Having only officially celebrated pride for the two years prior and with same-sex marriage only recently being legalised in 2019, it seems that Austria and Salzburg have gone through a recent rebirth – one we love to see! The country scored a high 10 on the Gay Index, but it lost points for not being a member of the United Nations LGBTI Core Group. In terms of nightlife, there might not be a designated gay district, but you will find a few LGBTQ+ bars around Andräviertel.
---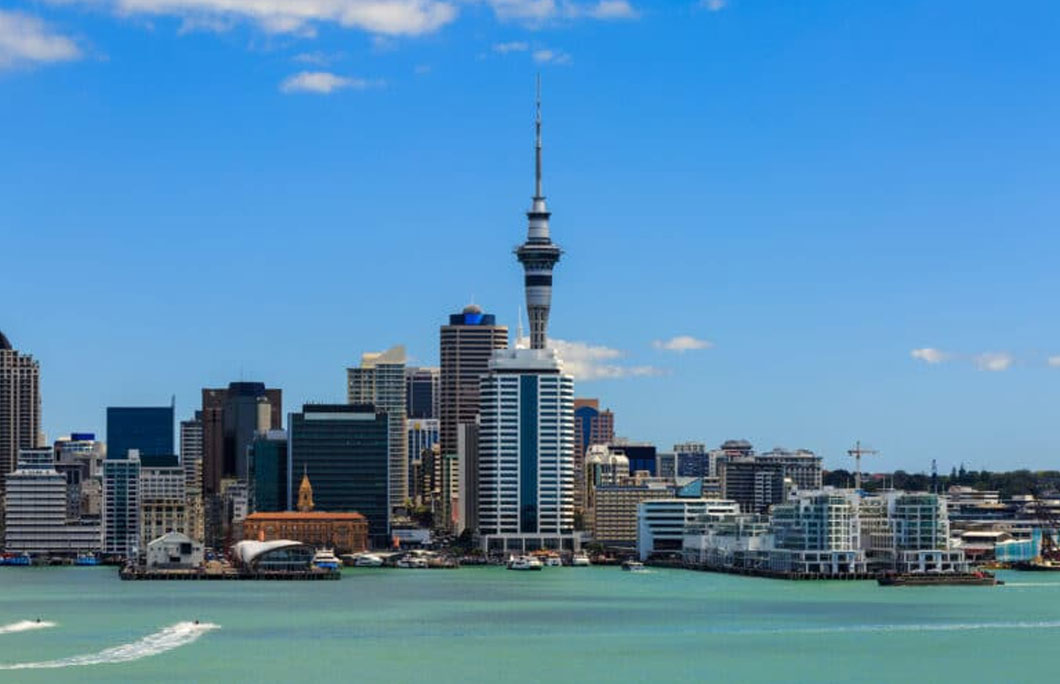 28. Auckland, New Zealand
New Zealand is one of the world's most liberal countries, having been the first country in Oceania to legalise same-sex marriage in 2013. Auckland itself is peaceful and open-minded, with a small but thriving gay community. You might not find a gay district, but there are several gay bars and clubs along Karangahape Road. While many Pride celebrations are held in the Northern Hemisphere's summer, Auckland's Pride Month is in February – the next one being February 2023. Escaping the bitter winter and experiencing one of the most vibrant, colourful Pride celebrations there is sounds great to us!
---
27. Zurich, Switzerland
Scandinavia has long been one of the world's most liberal regions. However, Switzerland isn't a part of the United Nations LGBTI Core Group, which has knocked its score a little. But Zurich does host an incredible Pride parade, attracting thousands every year. It's not only one massive party, it's also a chance to learn, educate, and fight for the rights of the LGBTQ+ community. Zurich is a place that takes things seriously but knows how to have fun too. The classic 'work hard, play hard'. LGBTQ+ travellers describe the nightlife in the city as "liberating", "exciting", and "innovative". The gay scene is bursting with bars, strip clubs, voguing balls, queer music festivals, and more.
---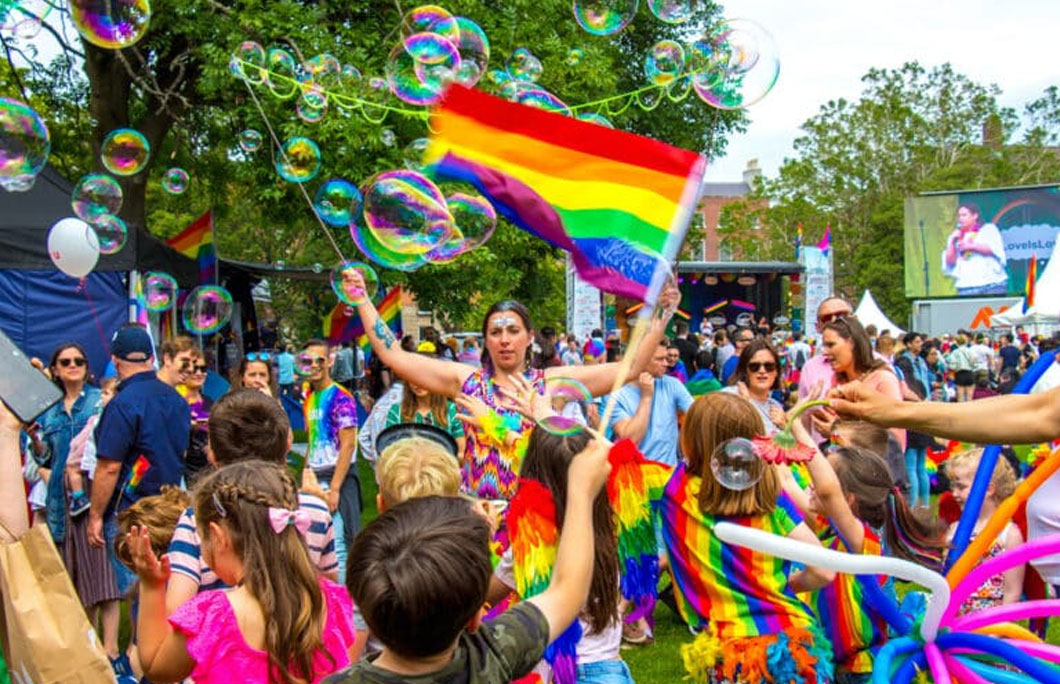 26. Dublin, Ireland
Dublin might be a small city, but it packs a punch. It faced progressive reform during the 2015 referendum in which gay marriage passed by a landslide, and again in 2017 when an openly gay man, Leo Varadkar, was appointed as Ireland's Head of Government. The city also has a few gay bars dotted around, with the George being the most iconic. Like most places, there might be a few bad apples, but for the most part, people are open-minded and welcoming. The city hosts a massive Pride celebration and will celebrate its 40th anniversary in June 2023. And it doesn't stop at Pride – the annual International Dublin Gay Theatre Festival celebrates the contribution of gay people to the theatre, past and present.
---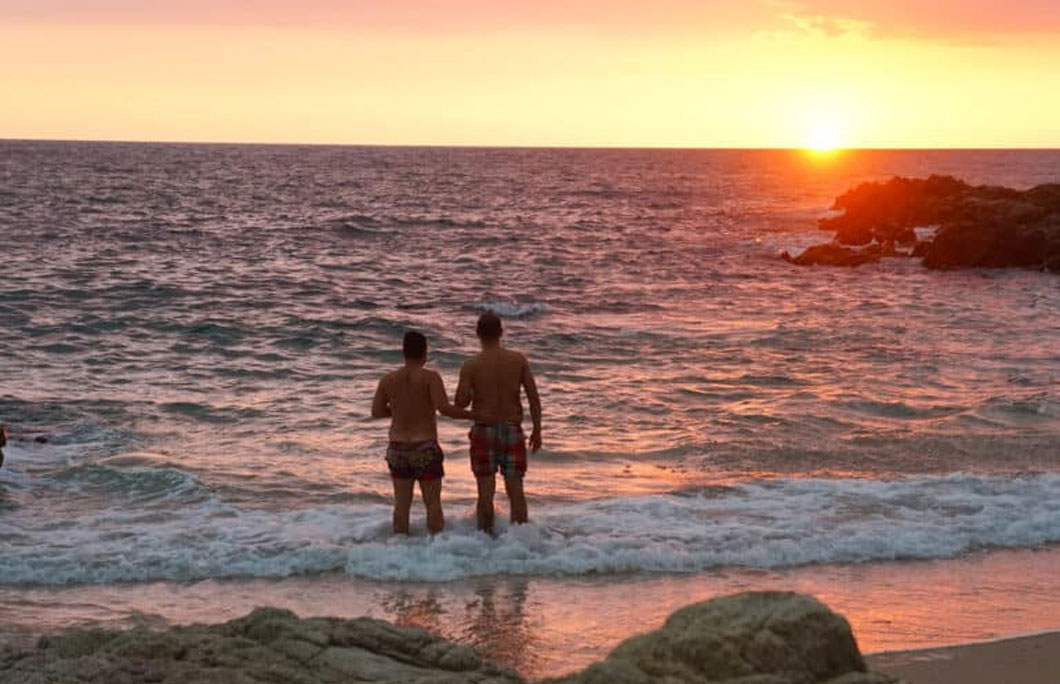 25. Puerto Vallarta, Mexico
Puerto Vallarta is becoming one of the coolest cities in Mexico. It's also a super open-minded, liberal, and gay-friendly city. However, Mexico did get a disappointingly low score of 2 on the Gay Index. While it was among the highest for anti-discrimination laws, it didn't hold up in the study's other criteria. Same-sex marriage is sadly illegal in some jurisdictions of the country, too. But on a more positive note – it's legal in Puerto Vallarta! The city is progressive and relaxed, so you'll find the gay-friendly vibe runs throughout the city. But if you want to meet people, there are several LGBTQ+ friendly areas. Los Muertos Beach, in particular, has gained recognition as the city's best gay beach. With plenty of tourists and locals, there's no shortage of new faces.
---
24. Bogotá, Colombia
Colombia might have scored a relatively low 69 on the Equality Index, but it reeled us back in with its high rating of 8 on the Gay Index. There are gay-friendly cities all across Colombia, but its capital, Bogotá takes the number one spot. It has one of the best unofficial gay villages in Latin America, Chapinero. The area is jam-packed with bars, clubs, and shops. While you're there, a visit to Theatron, Latin America's largest gay club, is a must. While we would never encourage self-censorship, travellers say they only felt fully comfortable walking hand-in-hand in Chapinero, but the city is still progressive and open-minded. Colombia actually has a law protecting your "right to express public affection in public" which is rare, and the country elected their first lesbian mayor in 2019, Claudia Lopez.
---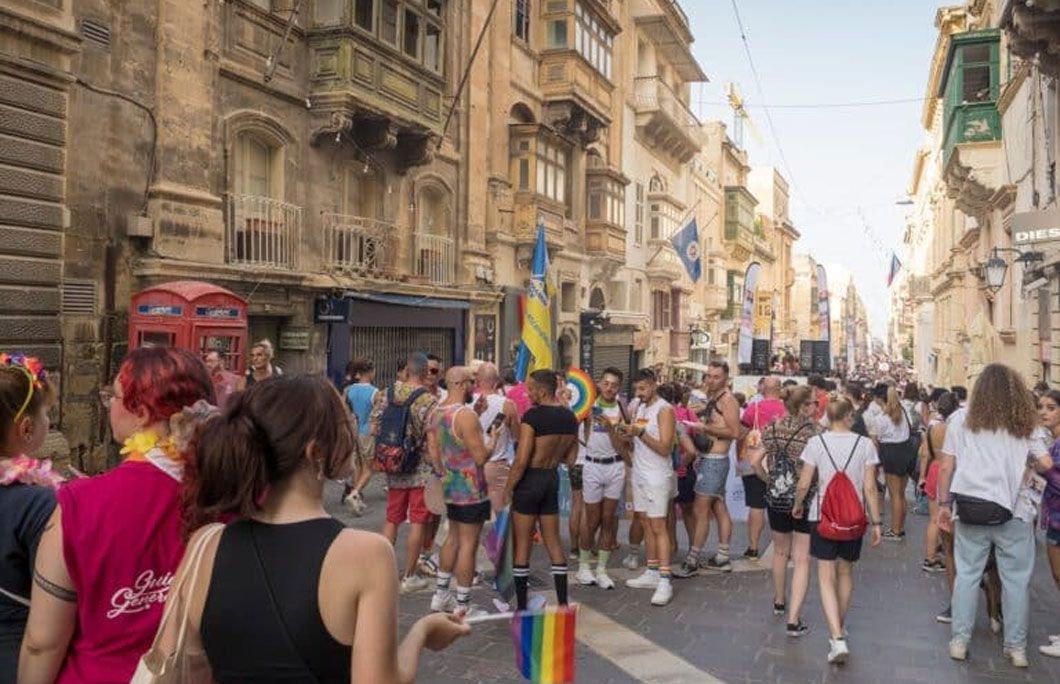 23. Valletta, Malta
Valletta might be small, but it's one of the most popular European destinations for LGBTQ+ travellers. Malta has excellent anti-discrimination laws – it was actually the first country in Europe to ban conversion therapy in 2016. So, it's no surprise that Malta takes second place in the Gay Index! That's a huge accomplishment for a deeply Catholic country. Especially one that only saw such reform in 2013 when a new government prioritised gay-friendly policies. While laws are important, they sometimes don't change public opinion, particularly in rural areas where attitudes are more conservative. No place is perfect, but travellers say that Malta is one of the few places where they truly felt comfortable with public displays of affection. With beautiful scenery, fascinating history, legendary gay parties, and a huge Pride celebration, we think Valletta needs to be on your travel list.
---
22. Tel Aviv, Israel
A lot of people might be surprised to not see Tel Aviv higher on this list, but Israel's score of 69 on the Equality Index and a fairly low score of 4 on the Gay Index hindered it. Same-sex marriage isn't legal yet, which is a big blow. However, Israel might have some advancing to do regarding its LGBTQ+ laws and legislation, but it's still the most progressive country in the Middle East. And cosmopolitan Tel Aviv is years ahead of the rest of the country. During Pride, the streets are dotted with rainbow flags and supportive posters – the Tel Aviv Municipality even lights up City Hall with rainbow stripes. It's become one of the most open-minded and LGBTQ+ friendly cities in the world, with 25% of the city identifying as gay. There are several gay-friendly pockets across the city, but Hilton Beach is the ultimate hangout.
---
21. Taipei, Taiwan
Taiwan is considered a leader in progressive and anti-discrimination laws in Southeast Asia. In comparison to some of the other neighbouring country's extremely bleak laws, Taiwan is showing them how it's done. While it isn't a member of the United Nations LGBTI Core Group, it was the first country in Asia to legalise same-sex marriage. Taiwan also held their first Pride celebration in 2003 in Taipei, when global attitudes were still not as progressive as they are today. And now, Taipei hosts the largest Pride celebration in South East Asia and only coming second in all of Asia to Tel Aviv. The city also has its own gay village – you'll find a cluster of bars and clubs around the Red House Complex.
---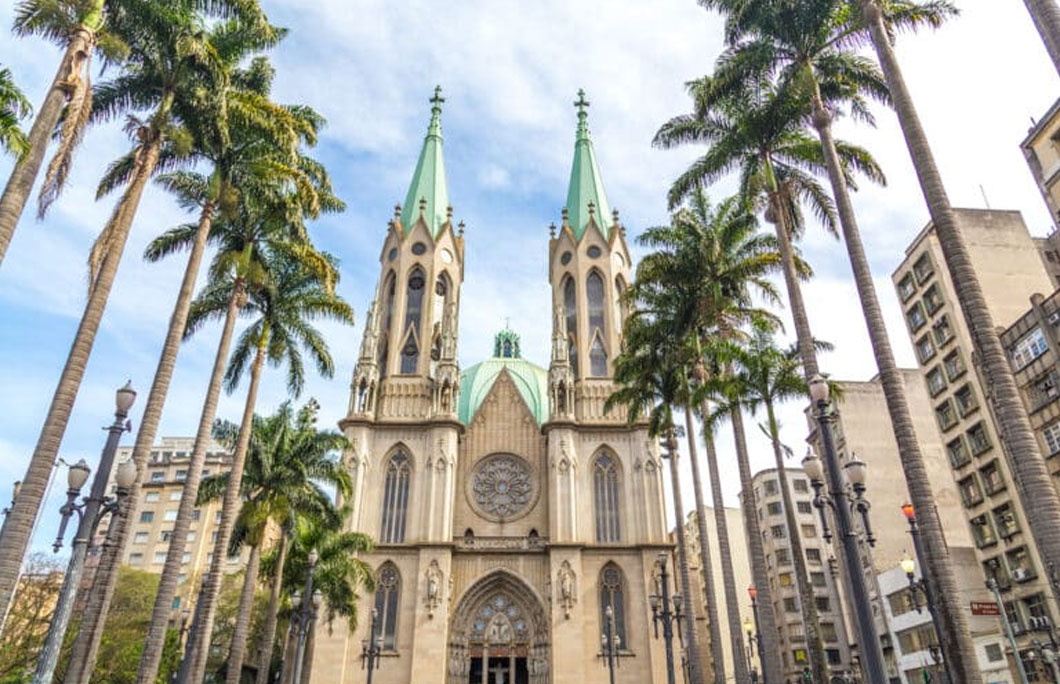 20. São Paulo, Brazil
São Paulo famously holds one of, if not the, biggest Pride celebrations in the world. The parade is a colourful stream of rainbows and beautiful people, transforming the city into one fun-loving party. In 2022, over 4 million people came to celebrate and support. With such a huge Pride, it's no wonder it's one of the most LGBTQ+ friendly cities in the world. While Brazil has a low Gay Index score of 2, the country was the first to ever ban conversion therapy in 1999. Either way, São Paulo paves the way with its live-and-let-live attitude.
There are several pockets of the city that are booming with gay bars, clubs, shops, sexual health clinics, and information centres, but Frei Caneca Street is one of the most important. If you weren't convinced that São Paulo is a safe and friendly place for LGBTQ+ people, the city also has a Museum of Sexual Diversity.
---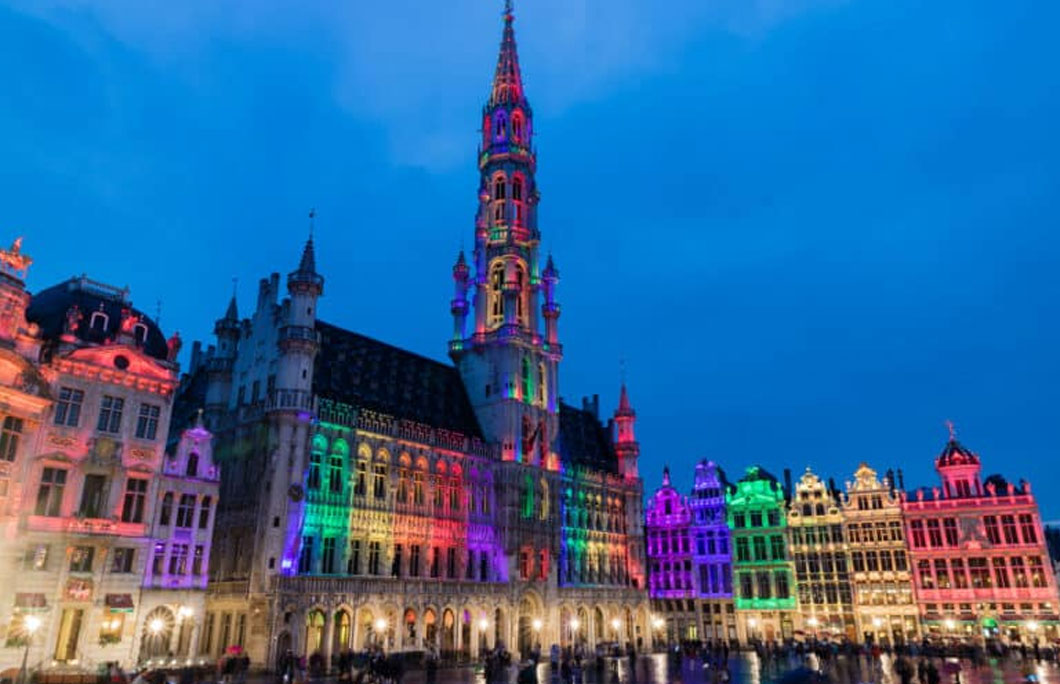 19. Brussels, Belgium
Belgium legalised same-sex marriage in 2003, amongst one of the first countries to do so. Attitudes are open-minded and accepting all across the country, but the capital stands out as one of the most LGBTQ+ friendly cities. Every year, the city hosts the Belgian Pride Festival – a multi-week affair of events, parties, and of course, the parade. And it doesn't stop there. Pink Screens is an annual queer film festival, showcasing queer cinema every year in November. In a time where a realistic representation of LGBTQ+ people on screen is still hard to come by in mainstream media, people adore the queer coming-of-age films and love stories that take to these screens. And afterwards, Brussels' iconic gay village is the place to be. Saint Jacques is where you'll find the city's thriving gay scene.
---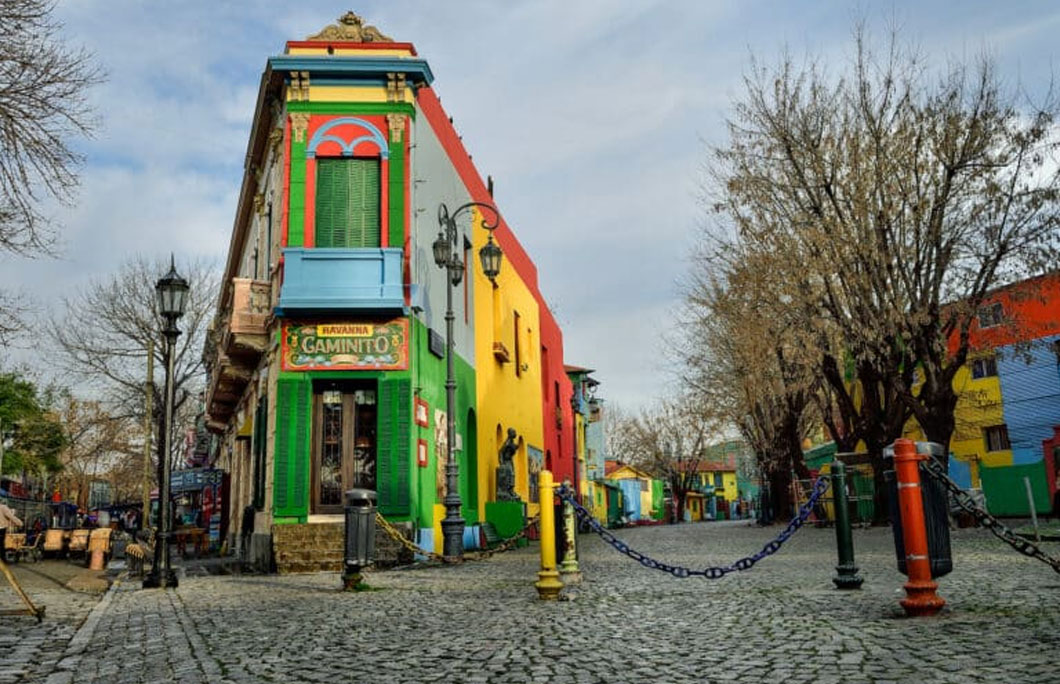 18. Buenos Aires, Argentina
There's a lot to love about Buenos Aires. History, tango, culture, food, beautiful people, and it's one of the most LGBTQ+ friendly cities in the world. Argentina was the first to legalise same-sex marriage in Latin America, one of the first to ban conversion therapy in the world, AND it was the first country worldwide to allow legal transition by self-declaration – a groundbreaking law for trans rights. And one final soundbite on Argentina's progressive LGBTQ+ laws – homosexuality has been legal here since 1853, long before the UK in 1967 and the USA in… 2003!
So, it's safe to say that attitudes are open-minded. However, travellers say to keep your wits about you at night in certain areas. But the same could be said for any city and for any person. If you feel more comfortable sticking to unofficial gaybourhoods, Barrio Norte and Palermo are a couple. There, you'll find tonnes of bars, clubs, queer bookshops, general shops, and even queer tango.
---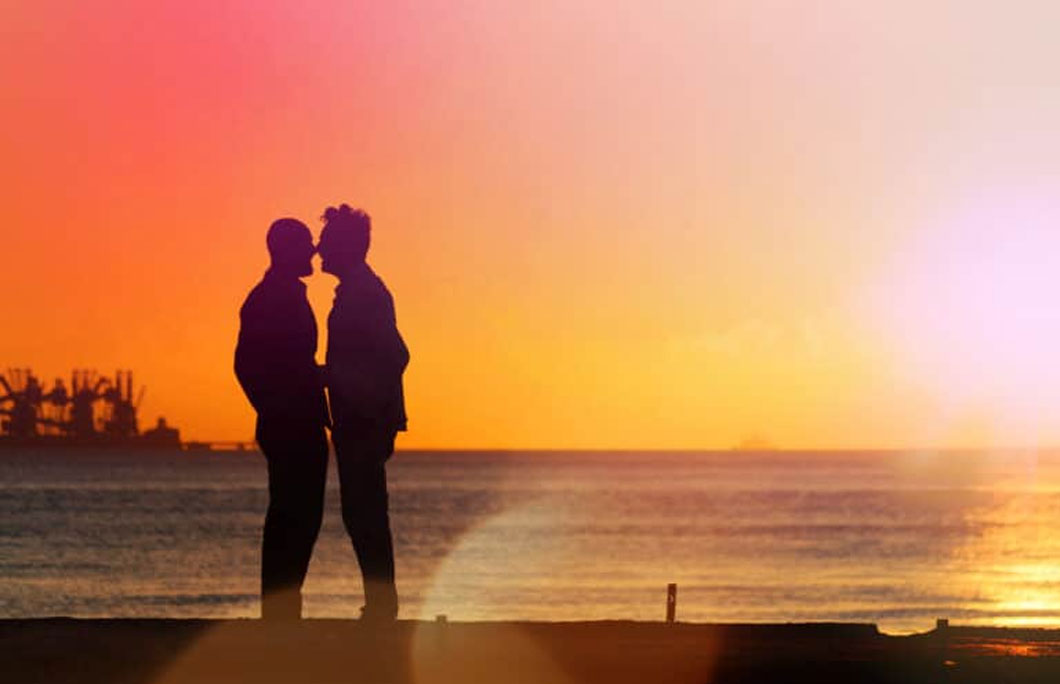 17. Lisbon, Portugal
According to the Gay Index, Portugal is the third-most liberal and LGBTQ+ friendly country in the world. While most of the country's laws are progressive, the Equal Index took public opinion into account, which is slightly less accepting. However, Lisbon paves the way for Portugal to be a more progressive, open-minded country, with its hugely accepting culture.
Príncipe Real is where you'll find most of the city's gay bars and clubs. There's even a monument in the middle of the main square with an inscription remembering "the victims of homophobic intolerance". Pride is a huge deal here, splitting the event across two weekends. The first weekend is the march, whereby the LGBTQ+ community and allies occupy the streets to celebrate what has been achieved and fight for what is yet to be achieved. The following weekend is Arraial Pride – a combination of educational events and parties.
---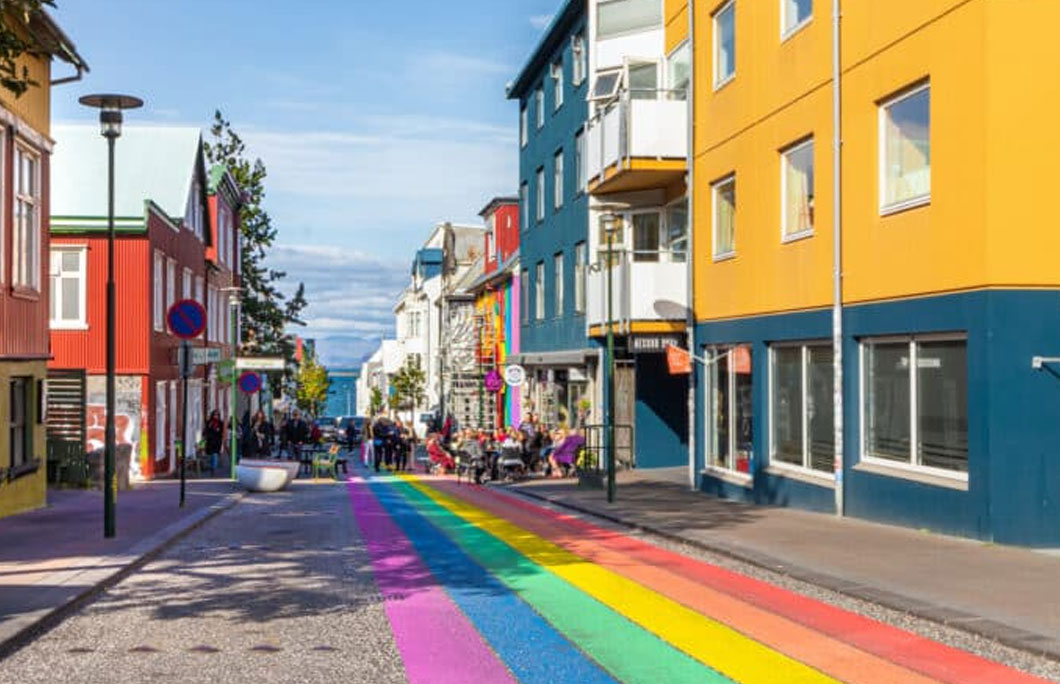 16. Reykjavik, Iceland
Reykjavik is home to what's lovingly described as "the biggest little Pride in the world". In August every year, Pride takes over the small city with colourful parades, events, and parties. The people of Iceland take it very seriously, committed to celebrating and supporting the LGBTQ+ community. Iceland has long been one of the most gay-friendly countries in the world, scoring an impressive 90 on the Equality Index. While other countries might have progressive laws but fall short in public opinion, public opinion in Iceland is staggeringly open-minded and accepting. Queer representation is visible in politics too – the firstly openly gay political leader was Icelandic, former Prime Minister Jóhanna Sigurðardóttir.
---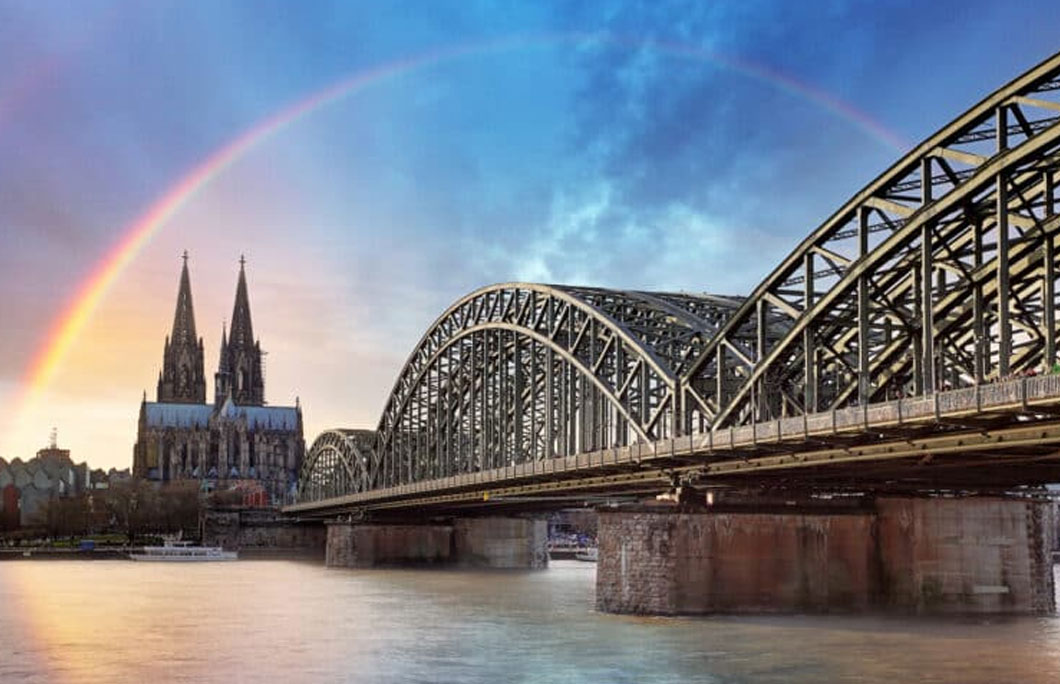 15. Cologne, Germany
Cologne has the second-largest gay scene after Berlin and is certainly a strong contender for the main title. While the national average of people describing themselves as LGBTQ+ is 7.4%, that shoots up to 10% in Cologne. The student, liberal-minded city is bursting with art, culture, architecture, and bars. Cologne actually has the most pubs per person in all of Germany, and in such an open-minded city, every one of them is gay-friendly. But if you want to stick to the gay districts (they do tend to be more fun, after all), then there are two main areas. Mathiasstrasse is geared towards an older crowd, while Rudolfpltaz-Schaafenstrasse caters to a younger crowd. Cologne does so much well, including Pride, with over 1 million people flocking to the city every July.
---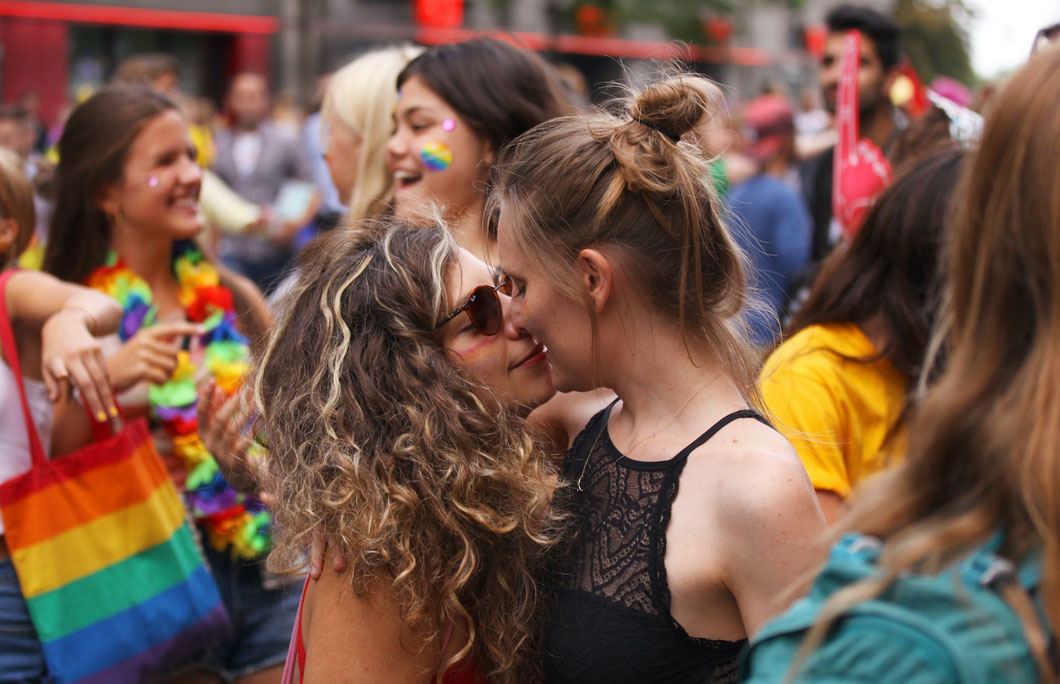 14. Copenhagen, Denmark
Denmark has impressive credentials all around – it scored a 10 on the Gay Index, an 86 on the Equality Index, and it was the world's first country to recognise same-sex partnerships in 1989. Britain LGBT Awards said it best: "It's hard to find a distinct LGBTQ neighbourhood in Copenhagen – until you realise that Copenhagen is the LGBTQ neighbourhood of Scandinavia."
It's certainly one of the most LGBTQ+ friendly cities in the world, known for its vibrant Pride celebration. A mix of political rallies, educational events, films, concerts, and parties, Copenhagen Pride is one of the best there is. Gay celebrations continue throughout the year too. Find queer events at Bøssehuset, catch a show at Copenhagen Gay & Lesbian Film Festival, or find one of the many gay cafes around the city. The city also hosts Copenhagen Winter Pride Week and Pride Christmas – told you the fun continues throughout the year!
---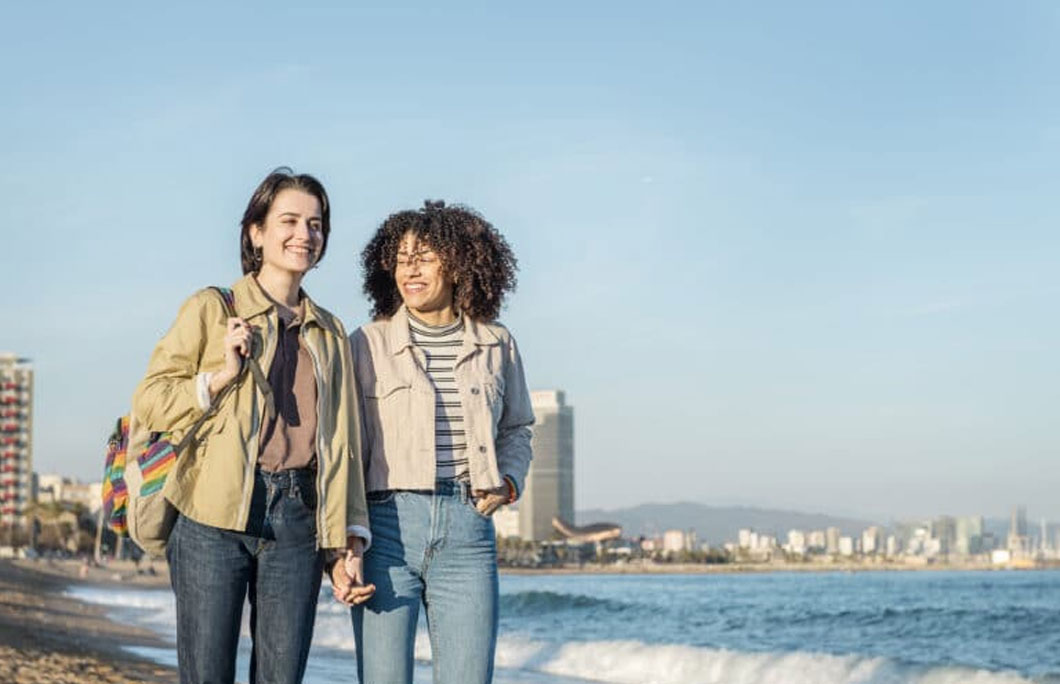 13. Barcelona, Spain
Barcelona is one of the most popular European destinations and for good reason. It has one of the best city beaches in the world, it's bursting with culture, there's beautiful architecture everywhere you turn, the nightlife is incredible, and it's the best European city for singles. And of course, it's one of the most LGBTQ+ friendly cities in the world. Spain was actually the third county to legalise same-sex marriage in 2003. In Barcelona, the gay community is huge with a thriving Gay Village in Eixample, which is lovingly nicknamed Gaixample. But support and acceptance can be seen all over the city from statues of queer writers to rainbow flags year-round. Pride holds a special place in the city – it was here that activists and allies took to the streets to demand for the rights of LGBTQ+ people in the 1970s for the first time in Spain.
---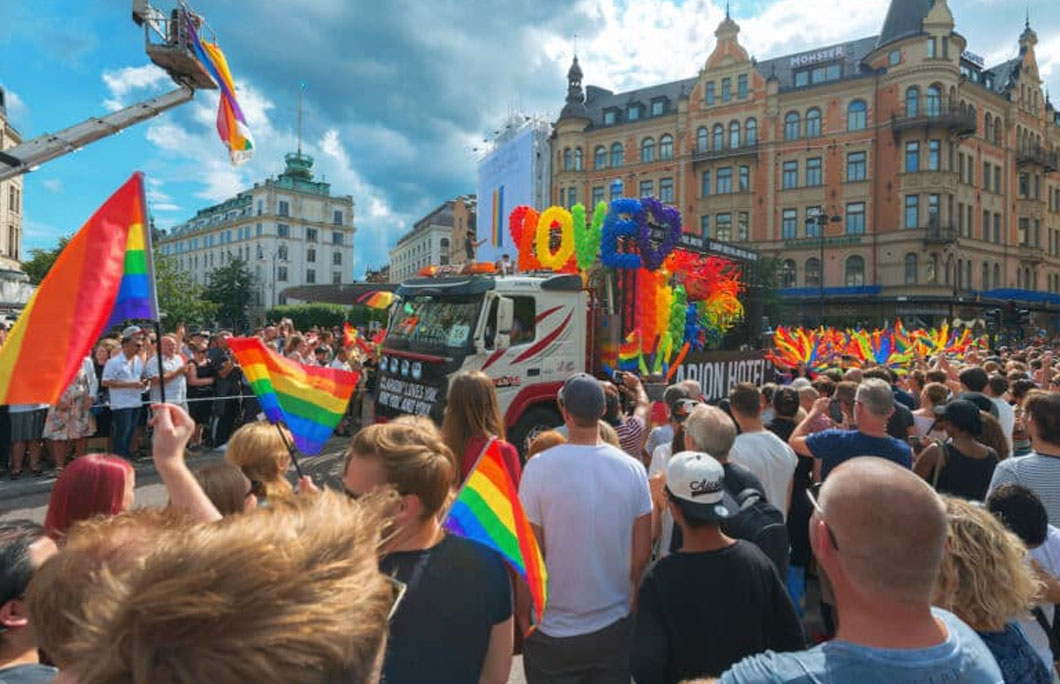 12. Stockholm, Sweden
Sweden has some of the most progressive LGBTQ+ laws in the world as the seventh to recognise same-sex marriage. The country certainly celebrates its gay community, hosting the most Pride celebrations per capita than any other in the world. The largest one is in Stockholm – a huge, city-wide event where everyone gets involved. And we mean everyone – in 2019, Sweden's Supreme Commander of the Armed Forces performed an Elvis song. Camp! Also in 2019, a survey found that 94% of Swedes think society should accept homosexuality.
While there isn't a designated gay village in Stockholm, you'll find explicitly gay-friendly bars, cafes, restaurants, hotels, and other spaces all over the city. Stockholm might be known for being cool and chic, which it is, but it's also one of the warmest, most welcoming cities in Europe.
---
11. Sydney, Australia
Sydney has long been a favourite destination amongst gay travellers, not least for its beautiful beaches, climate, people, and famous drag scene. While the state of New South Wales has some way to go with certain freedoms and laws, it still scored a high 88 on the Equality Index. And its open-minded, progressive attitude has paved the way for other cities in Australia, particularly when it comes to Pride.
The city's iconic Sydney Mardis Gras has grown into one of the largest Pride celebrations in the world. Starting as a small protest in 1978, it now takes over the city for two weeks across February and March. But really, Sydney celebrates its gay community throughout the year. You'll often see a rainbow flag outside bars, restaurants, shops, bookshops, and other spaces, particularly on the western section of Oxford Street. There are a few gay districts in the city, but that's the main one. Apparently, one in 10 gay men living in Sydney can be found within two kilometres of Taylor Square, the epicentre of the Oxford Street gay scene.
---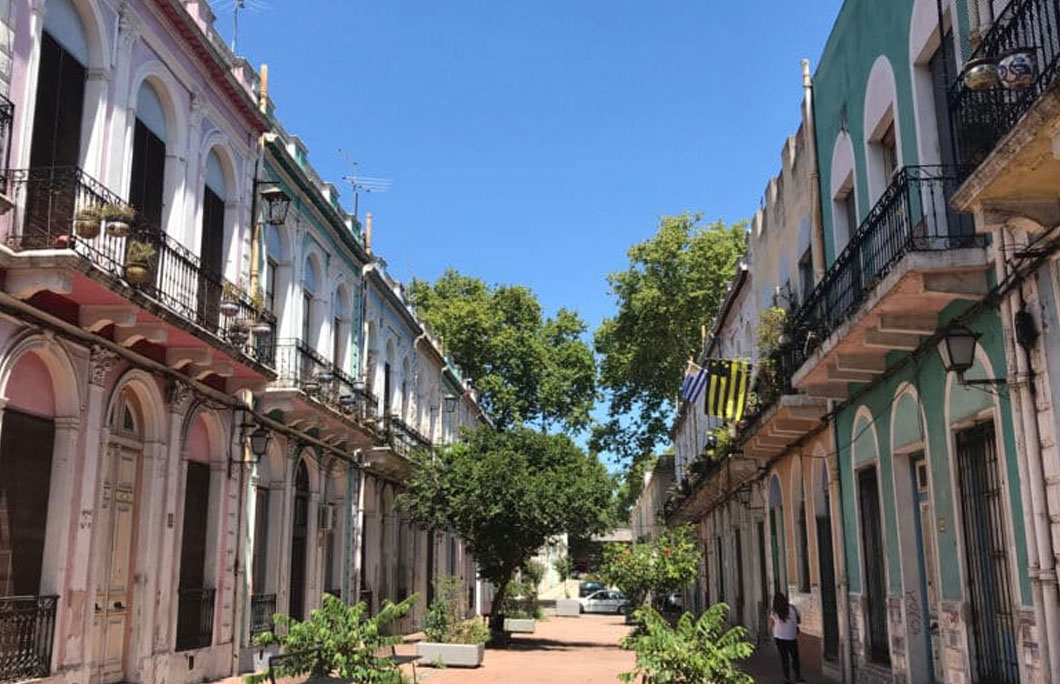 10. Montevideo, Uruguay
According to the Gay Index, Uruguay is the 9th safest country for LGBTQ+ people in the world. Their progressive anti-discrimination laws are actually second-best in the world, especially when it comes to protecting and recognising trans people. Montevideo is a peaceful city with a pretty old town and a tinge of nostalgia, the perfect place for walking around hand-in-hand with your partner. The city even opened the Plaza of Sexual Diversity back in 2004 which features a huge monolith reading "Honouring diversity is honouring life: Montevideo for the respect of every gender, identity, and sexual orientation".
Travellers – he's, she's, and they's – felt comfortable showing public displays of affection and openly being in a couple. But you certainly don't have to be in a couple to visit Montevideo. There are several gay bars dotted around the city if you want to meet someone. We noticed that one bar was described as being "full of beautiful men" – great for those that like men but not so much for women. Another visitor confirmed that (like most places) the nightlife is geared towards gay men, but they're still extremely welcoming to everyone.
---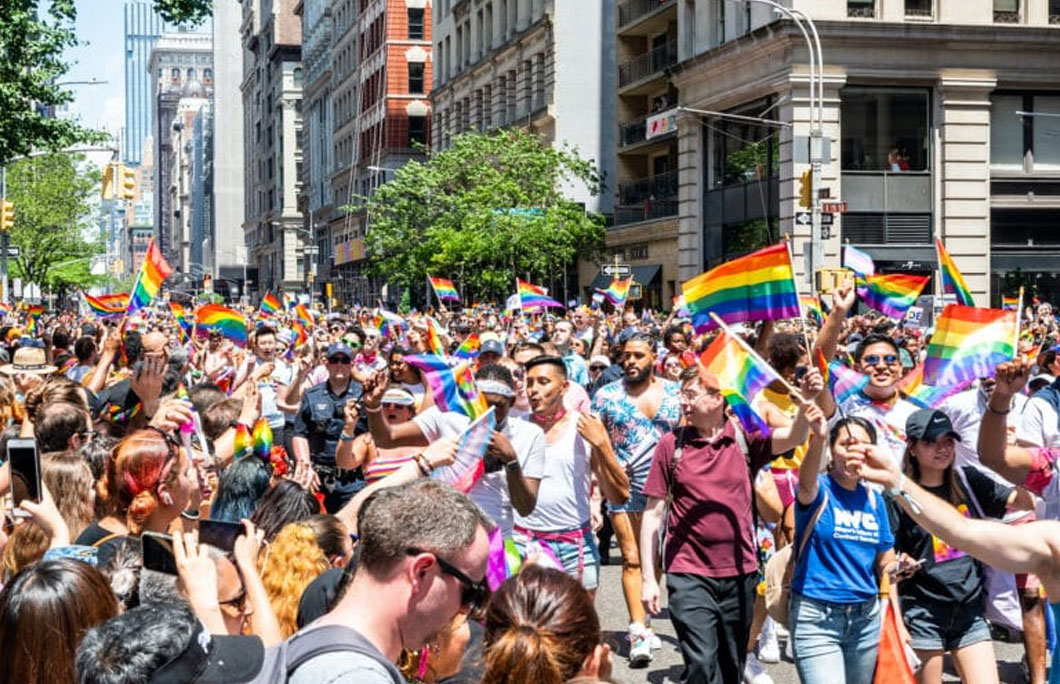 9. New York City, USA
There's a lot to be said about the LGBTQ+ scene in New York City. For starters, it's the birthplace of Pride as we know it. On 28th June 1970, New Yorkers marched when New Yorkers to commemorate the lives lost in the 1969 Stonewall riots and to continue to fight for LGBTQ+ rights. NYC Pride is naturally one of the biggest in the world, a true celebration of diversity and equal rights. And in the state of New York, the Equality Index found LGBTQ+ legal rights to be 98 out of 100. Embodying cultural dynamism and free-spirited attitudes, New York has cemented its reputation as a leader in equality. In terms of nightlife, the gay scene is absolutely pulsating in New York City. You'll find the majority of bars and clubs around Hell's Kitchen, Chelsea, and Greenwich Village.
---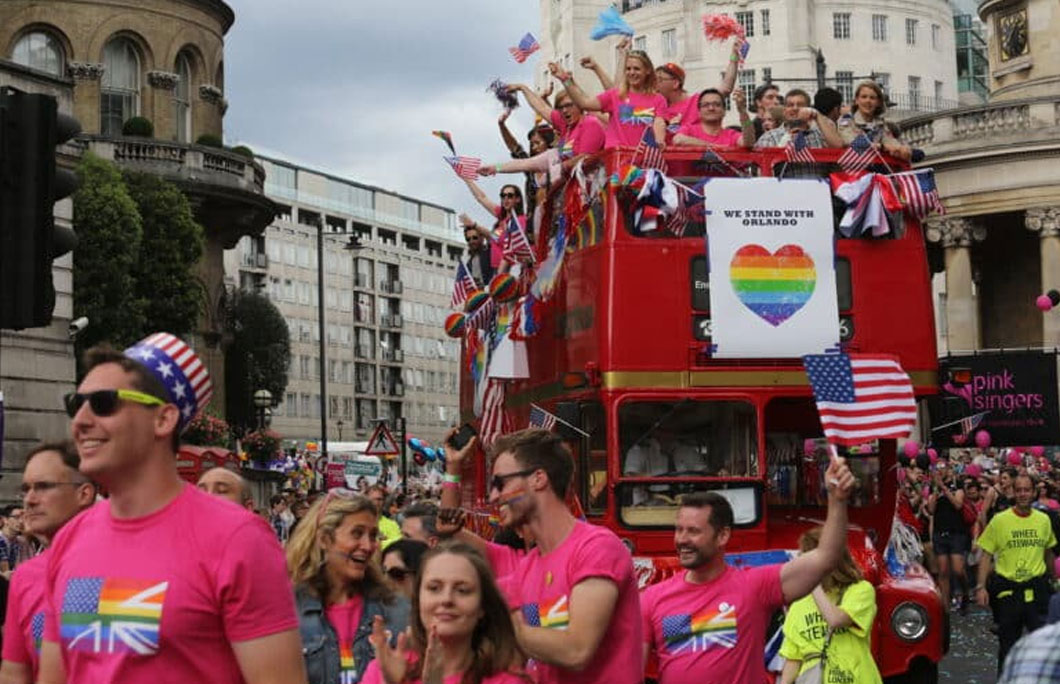 8. London, United Kingdom
London is one of the most diverse cities in the world. The LGBTQ+ culture is well-established in society. Public displays of affection, walking hand-in-hand and dressing however you want to dress usually don't get a second glance. Saying that, the beating heart of London's gay scene is Old Compton Street in Soho. Having been the epicentre of the London gay scene since 1986, it's garnered a reputation for being the place to spend a raucous evening. Dalston has also crept up in popularity in the past few years, with many considering Dalston Superstore to be the best gay bar in London.
Pride is a huge affair. Over 1.5 million people joined in 2022 to celebrate the progress that's been made since the first march in 1971. But they were also fighting for the work that's yet to be done, particularly when it comes to progress in trans legislation and conversion therapy. Aside from Pride, London celebrates its gay community throughout the year. UK Black Pride, Fringe! Queer Film and Arts Festival, and GFest are among the annual festivities.
---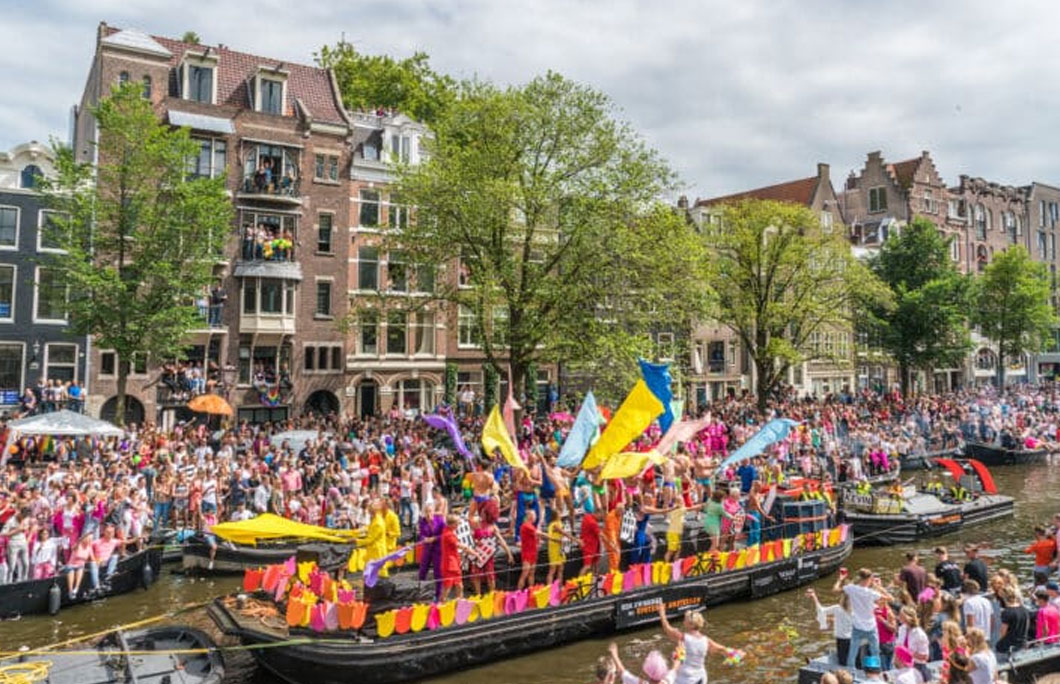 7. Amsterdam, The Netherlands
The Netherlands is a trailblazer when it comes to LGBTQ+ rights. They were the first to recognise same-sex marriages in 2001 and decriminalised homosexuality in 1811. To put that into perspective, there are 69 countries where homosexuality is still illegal. With an open attitude to sex and a longstanding progressive outlook on gay communities, Amsterdam is undoubtedly one of the most LGBTQ+ friendly cities in the world.
There are a few gay districts around the city, including Amstel, Reguliersdwarsstraat, Zeedijk, and more. But whenever you go, you'll feel welcome. In 1987, the Homomonument was unveiled to commemorate the lives of gay women and men that were lost in WWII, as well as those who have been and are still persecuted by government regimes.
---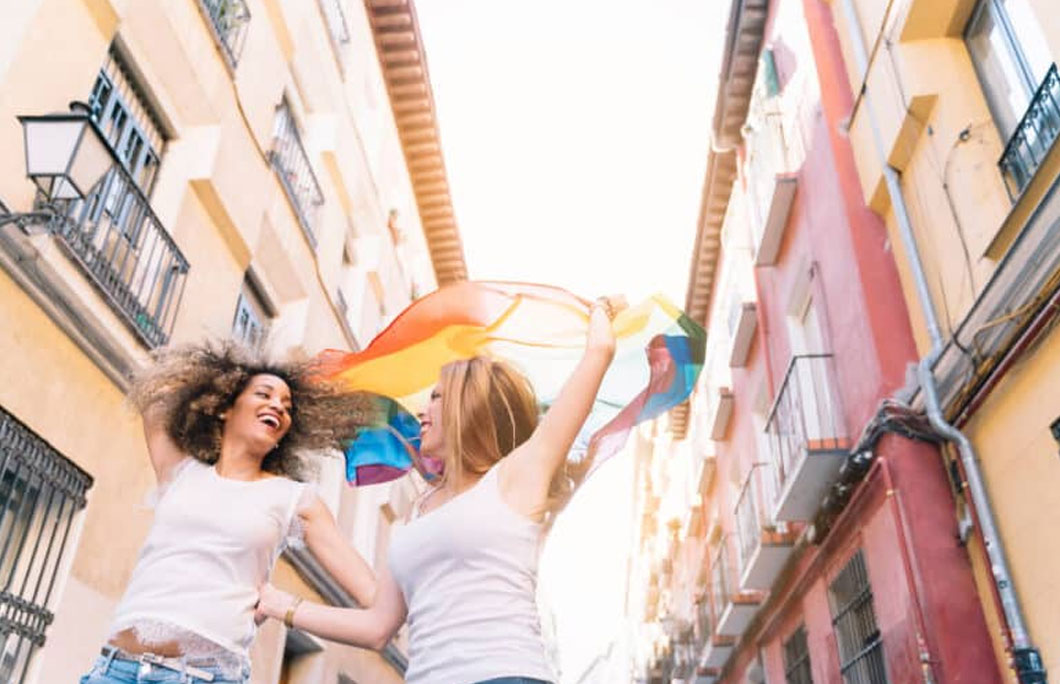 6. Madrid, Spain
In general, Spain is a tolerant nation. In a 2019 study, 89% of respondents answered 'yes' to the question "should homosexuality be accepted by society?" Out of all the countries asked, Spain came third – an impressive accolade for a Catholic state. The country also scored an 11 on the Gay Index, further confirming that this is an open-minded and welcoming country. And in Madrid, that's only amplified. Support for the LGBTQ+ community can be seen around the city year-round, not just during Pride. LGBTQ+ people are welcome all over the city, but Chueca is the main gay district. The nightlife in Chueca is pulsating, with tonnes of restaurants, bars, clubs, and parties. Even if nightlife isn't your thing, life here is laid-back and full of warm Spanish soul.
---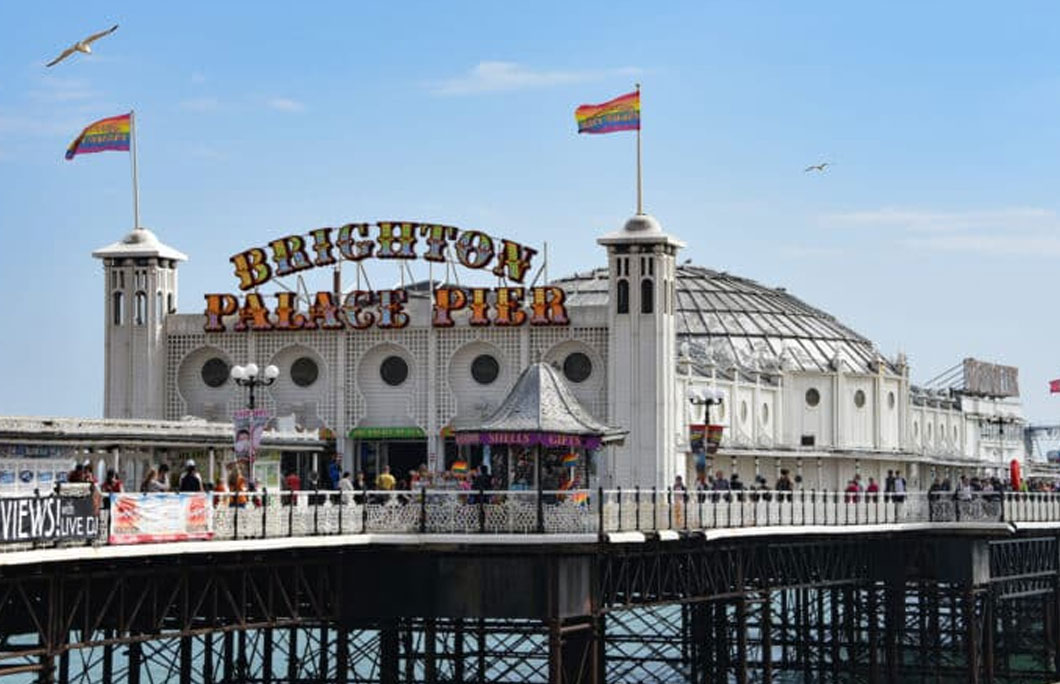 5. Brighton, United Kingdom
Brighton is the undeniable LGBTQ+ capital of the UK. It's not quite clear how this small seaside city came to hold such a title. However, people believe that gay men were drawn to the city by the huge number of soldiers that were docking there during the Napoleonic Wars. Go where the wind blows! Word got around that Brighton was a safe place for people to be themselves and explore their sexuality. Gradually, it grew into the vibrant, colourful city we know today. And being just an hour's train ride from London, the city does have a lot going for it. Brighton Pride is a humongous affair, but you'll see support for the LGBTQ+ communities throughout the year. Rainbow flags are proudly plastered on every street, particularly in Kemptown, the beating heart of the city's gay scene.
---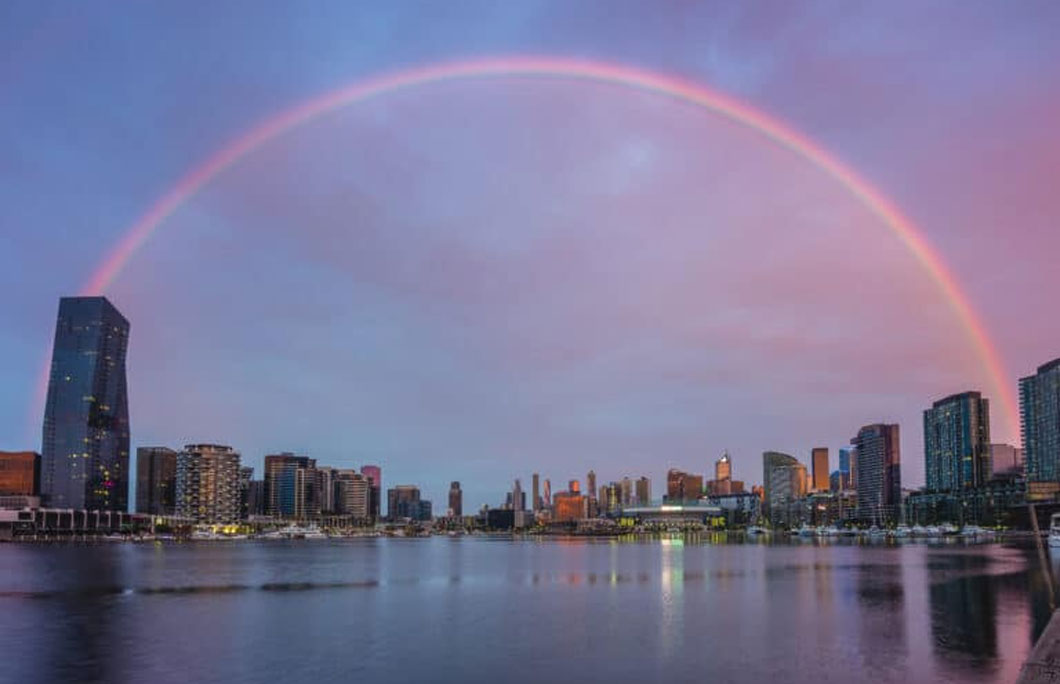 4. Melbourne, Australia
Australia as a whole is one of the most LGBTQ+ friendly countries in the world, but the state of Victoria is far above the national average. With a score of 98 on the Equality Index, LGBTQ+ communities are supremely protected and supported in the law. Victoria's state capital, Melbourne, is the cultural hub of Australia and home to a friendly, fun gay scene.
Melbourne might not be as sunny and beachy as Sydney, but it's got an edge and a distinct personality that's just as loveable. The gay scene is spread across the city, with South Yarra and Prahran being the home of gay clubs, LGBTQ+ bookshops, and gay-owned restaurants. St. Kilda and the artsy Fitzroy are both suburbs of the city. They are residential areas, but still have a great selection of gay pubs and bars. St. Kilda in particular is known to have a thriving lesbian scene.
---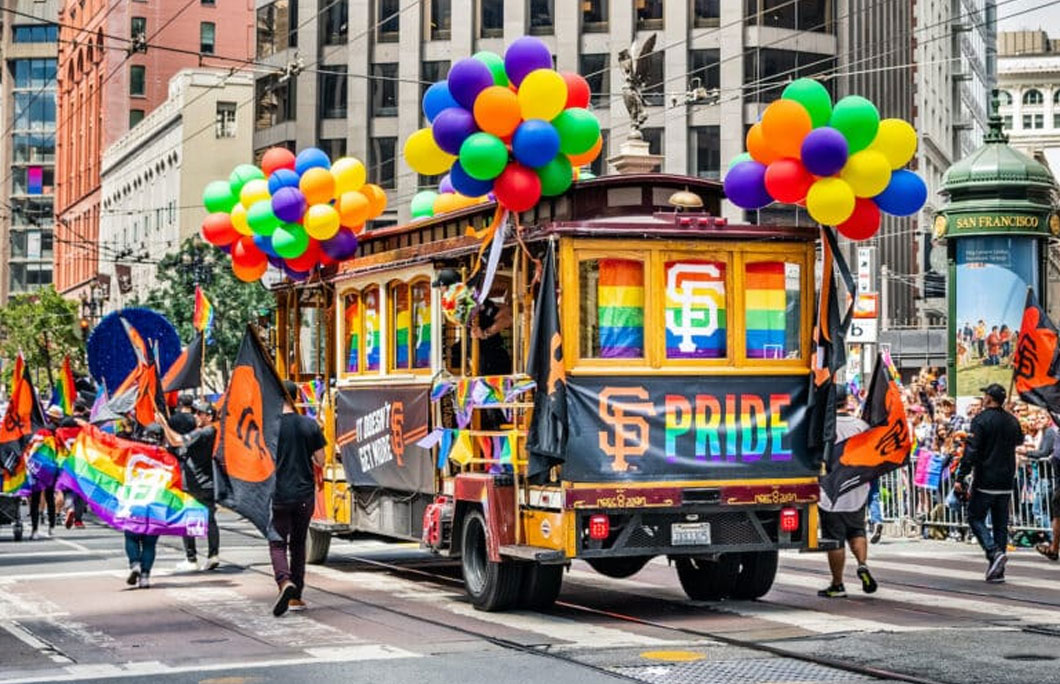 3. San Francisco, USA
San Francisco is as famous for its gay culture as it is for the Golden Gate Bridge. The city is home to one of the US' first gay neighbourhoods – Castro. It's not all about the nightlife, either. Castro celebrates the gay community through the GLBT History Museum, the Pink Triangle Memorial, and many commemorating murals. The dining and nightlife scene here is excellent, but unlike many other gay districts in the world, Castro isn't just bars and clubs.
The city has a lot of historical ties to the gay liberation movement, hailed as the "Gay Capital of America" in Life magazine, back in 1964. The people of San Francisco are deeply proud of their pivotal history, encouraging other American cities to follow suit. And if an incredible gay scene, fascinating history, great food, and beautiful architecture wasn't enough – the national average of people identifying as LGBTQ+ is doubled in San Francisco!
---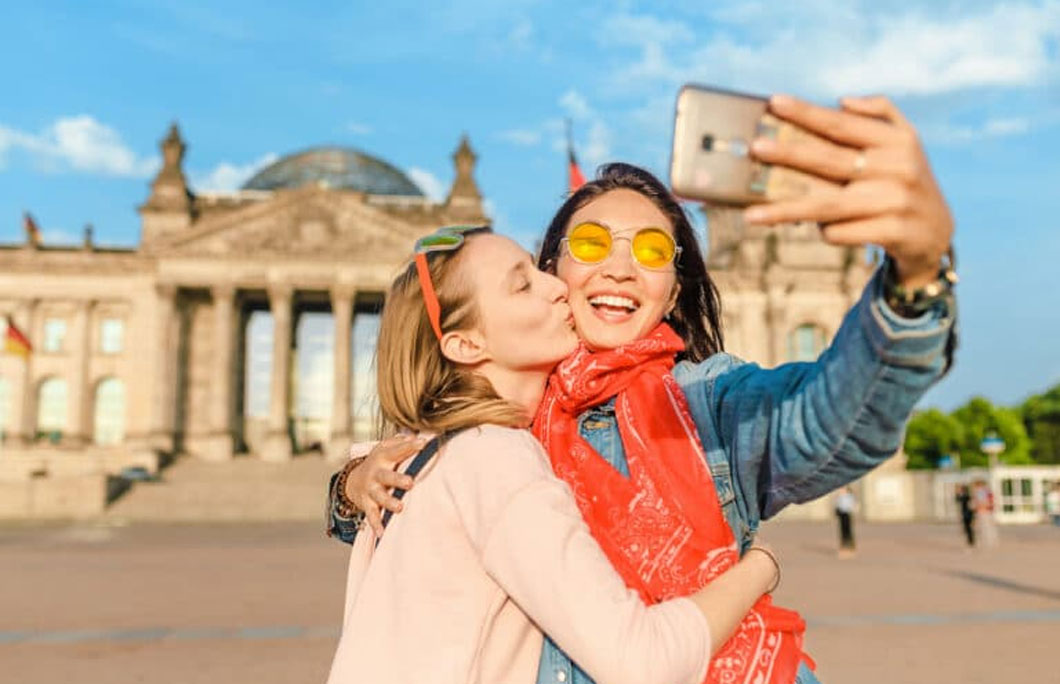 2. Berlin, Germany
Berlin is known for being a liberal and diverse hub. The city was pivotal in the gay rights liberation movement in Germany, with the gay culture that existed between WWI and the rise of the Nazis finally flourishing again in the 1970s. Nollendorfplatz and Schöneberg were important aresa during this time and are still two of the city's main gay districts today. There are so many LGBTQ+ friendly districts across the city, namely Kreuzberg, Neukölln, Prenzlauer Berg, and Friedrichshain. Essentially, all of Berlin's districts are gay-friendly, but you'll find the bulk of gay bars, clubs, shops, and other spaces in those. Identifying as LGBTQ+ is so ingrained in Berlin society that one local described feeling like a "fish in water", swimming along with everyone else who is unapologetically themselves.
---

---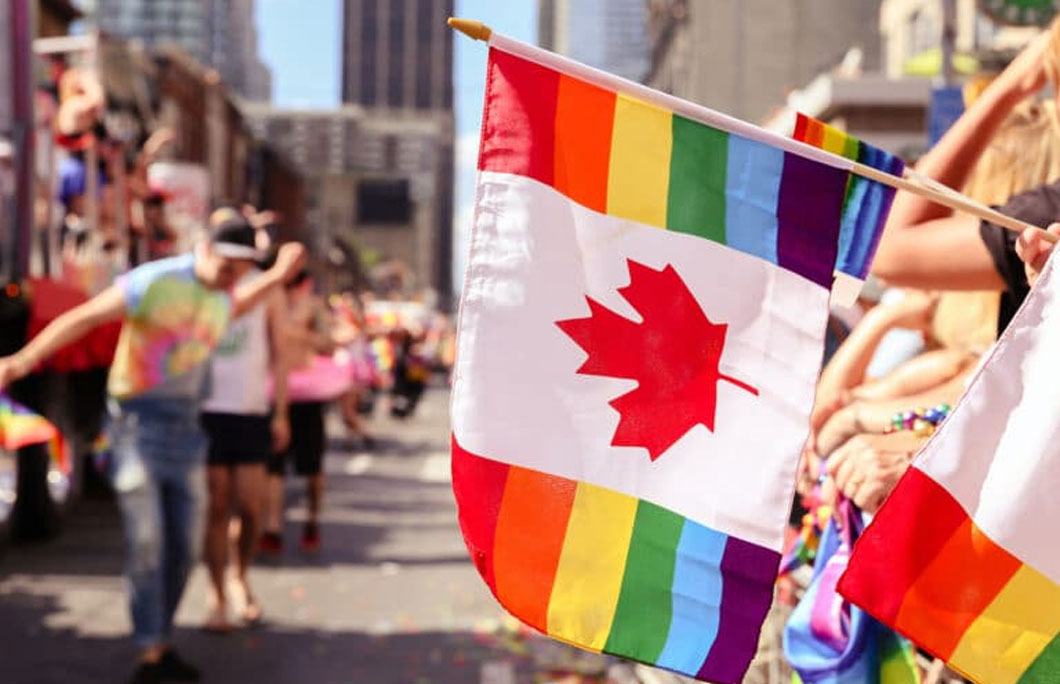 1. Toronto, Canada
Considering data, public attitudes, gay-friendly districts, Pride celebrations, and legislation, Toronto is the most LGBT+ friendly city in the world. Canadians are known for being open-minded, but to score a 13 on the Gay Index is a huge achievement. And they continue to impress us, with a stellar score of 100 out of 100 on the Equality Index for progressive and inclusive laws. Canada is one of two countries in the world to have this accolade, the other being Uruguay.
The gay nightlife scene is huge in Toronto. Most of the bars, pubs and clubs are located between Church and Wellesley Street. This buzzing, vibrant area has been lovingly nicknamed the Church and Wellesley Village, or just the Church, or just the Village. From a glorious drag show culture to fetish bars, Toronto will not disappoint.
---