The 25 Best Steakhouses In Illinois
Hungry for the best steak in Illinois?
Chicago is historically a meat town, so you can expect that the entire state of Illinois knows a thing or two about steaks. Bone-in prime rib, filet mignon or a juicy porterhouse to share – whatever you're in the mood for (or have the budget for), this is a top notch region for meat-lovers.
From old school steakhouses who have perfected the basics to trendy hot spots serving luxurious Japanese wagyu beef, these are the best steak restaurants in Illinois.
Best steakhouses in Illinois, How do these rankings work?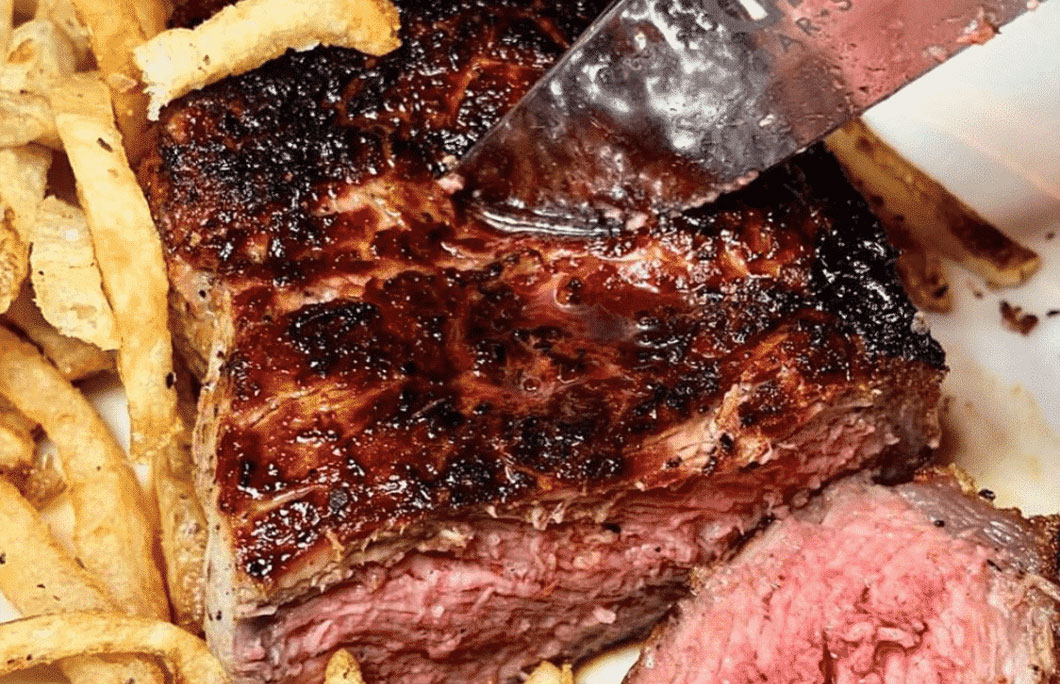 1. Gibsons Bar & Steakhouse – Chicago
Gibsons Bar & Steakhouse has been a Chicago icon since partners Hugo Ralli and Steve Lombardo opened its doors in 1989. The classic American steakhouse was even the first in the country to be awarded its own USDA Prime Beef Certification. Gibsons Prime Angus Beef stars on the menu, along with fresh fish, classic cocktails, an extensive wine list and exceptional service.
---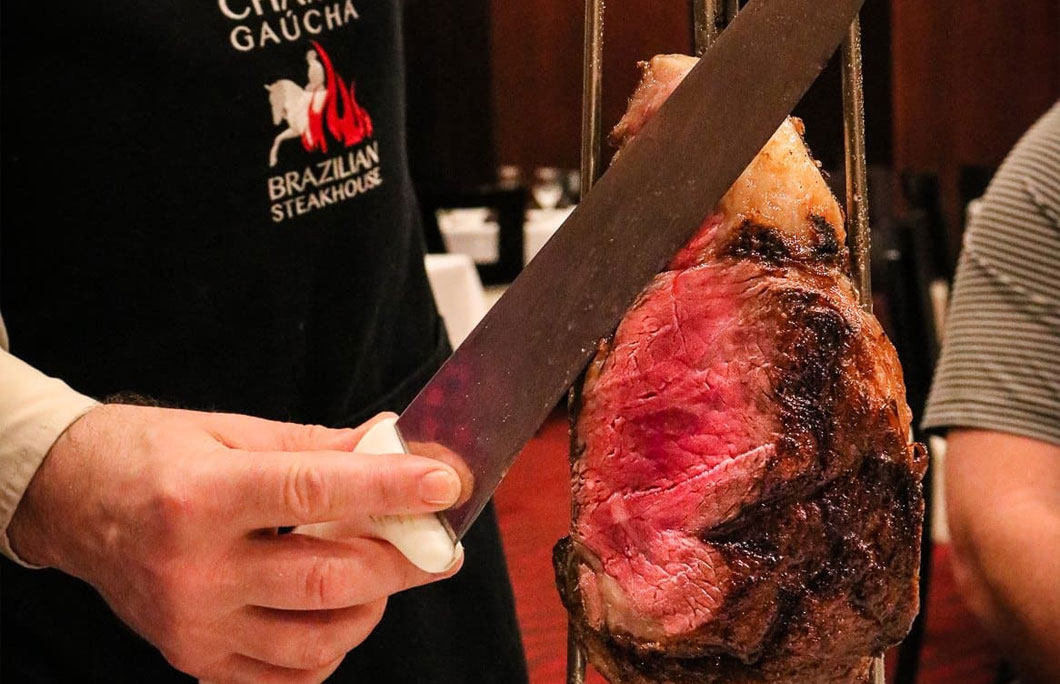 2. Chama Gaúcha Brazilian Steakhouse – Downer's Grove
With 12 cuts of meat that are are always 100% USDA Prime, aged a minimum of 45 days and utterly delicious, this Brazilian steakhouse is a great shout for something a little different.
Your steak won't be served to you lying flat on a plate – it's served piping hot by a swift-moving gaucho (trained Brazilian chef) on a large skewer. They'll then slice it and you'll grab each slice with a pair of nifty little tongs.
---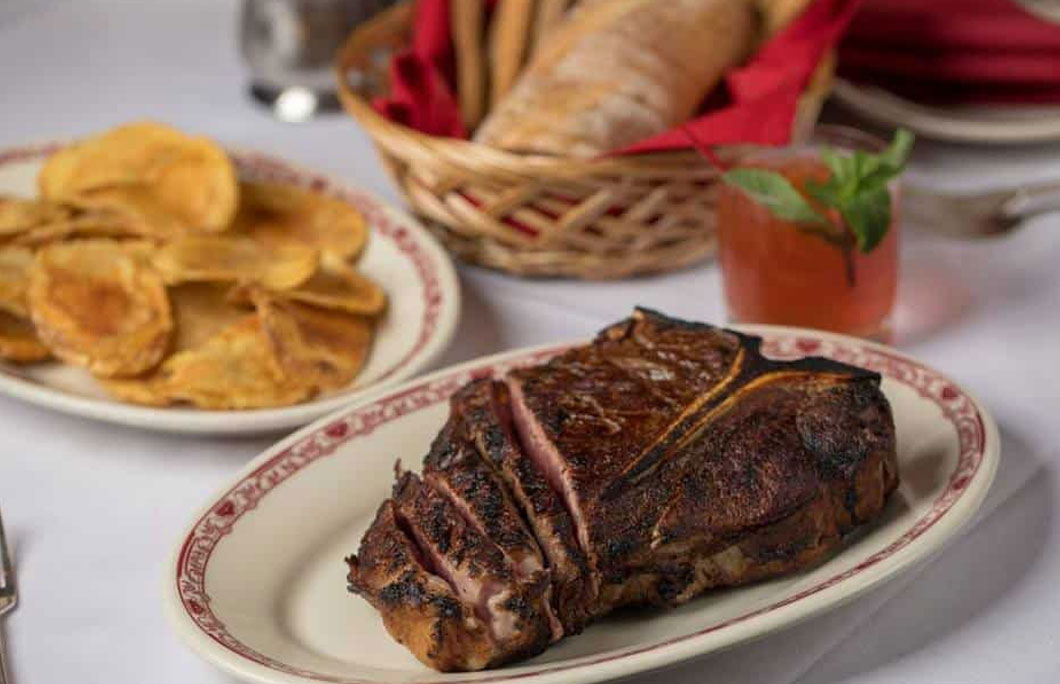 3. Gene & Georgetti's – Chicago
Gene & Georgetti's has been serving steaks and Italian specialties since 1941 and are a top pick for a feast in Chicago. Their 42.oz Signature Broiled T-Bone for two is an absolute classic: juicy and tender with a choice of drool-inducing sides such as garlic mashed potatoes and creamy spinach.
---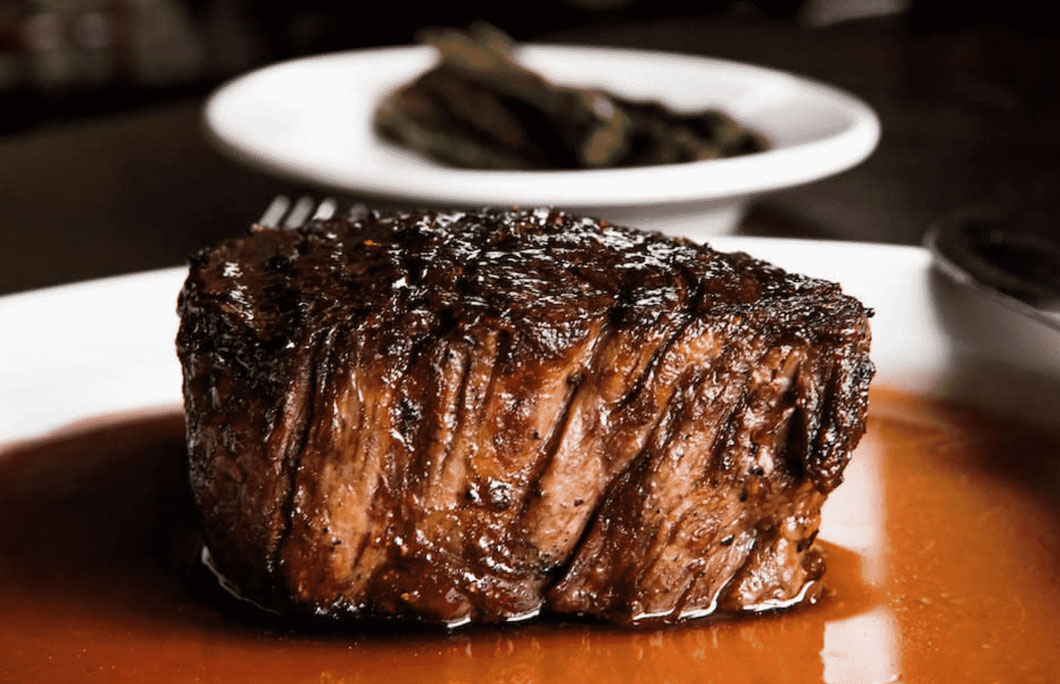 4. Wildfire – Oakbrook
From the décor and jazz to the incredible service, Wildfire is a solid choice for date night in Illinois. It has a 1940s Supper Club style with steaks that are beautifully seasoned and always cooked just the way you like.
They're known for their horseradish-crusted filet mignon, which comes wrapped in applewood-smoked bacon.
---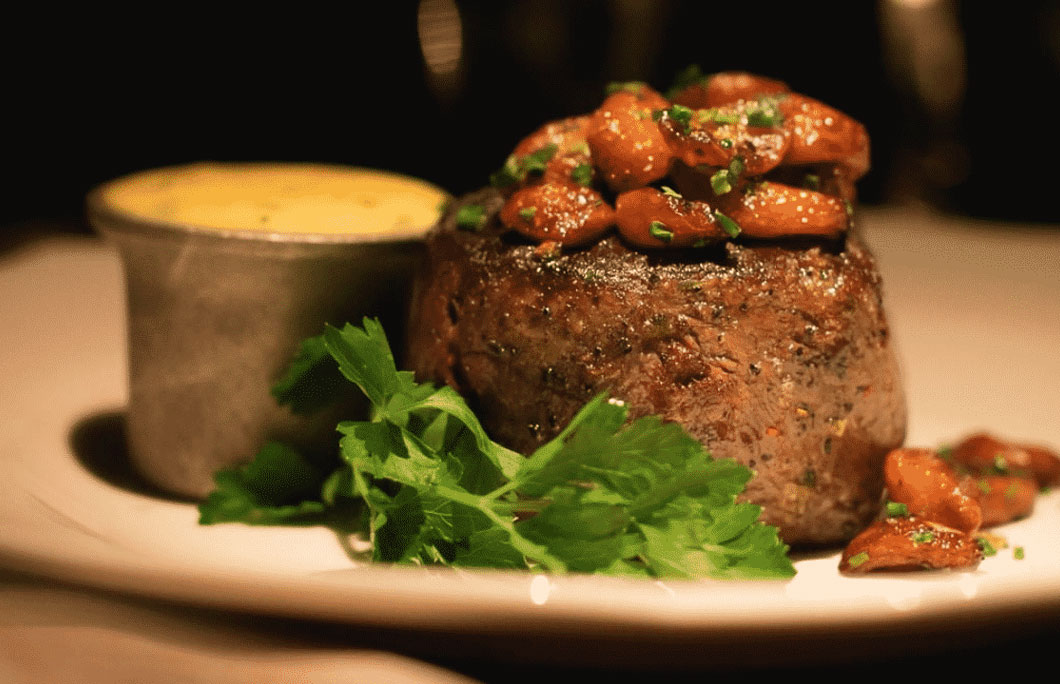 5. Bavette's Bar and Boeuf – Chicago
Bavette's is a European-Style steakhouse that's more like a speakeasy than a steakhouse, with dim lighting and cosy leather banquet seats. It's full of French flair and steakhouse fare, including seafood towers, richly flavourful ribeyes and classic side dishes.
Be sure to get the buttery béarnaise sauce for your frites and a side order of the roasted bone marrow.
---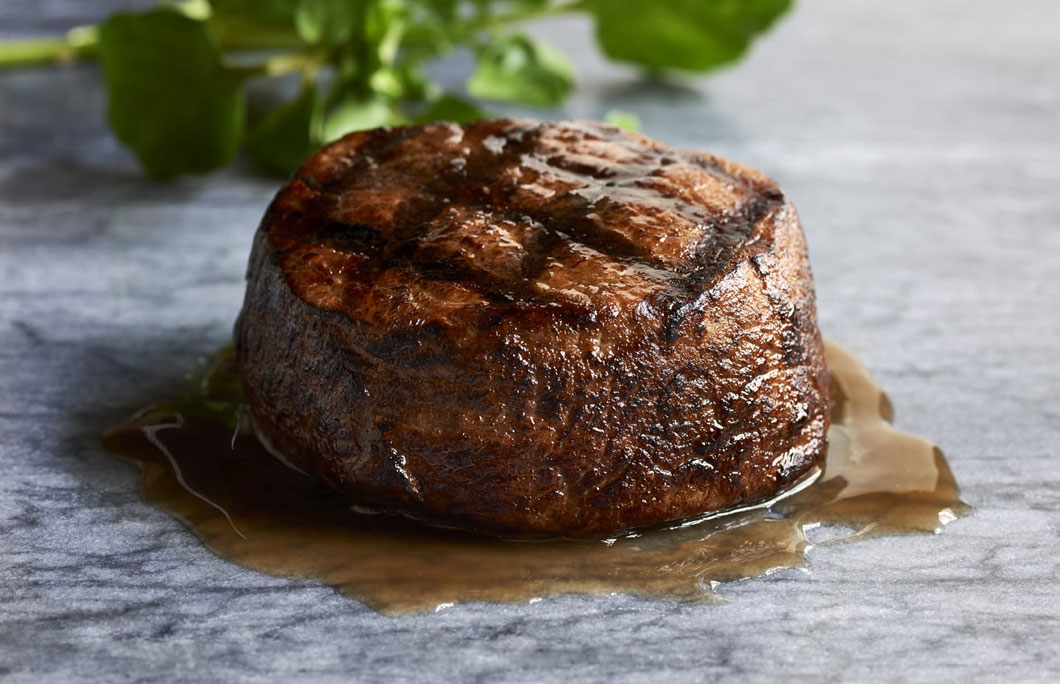 6. Morton's The Steakhouse – Schaumburg
An upscale chain with locations all across the country, Morton's still manages to impress despite its grand scale. Expect generous portions of USDA prime aged beef, as well as fresh fish, lobster and chicken dishes. Their filet is super juicy and seals in all that flavour.
---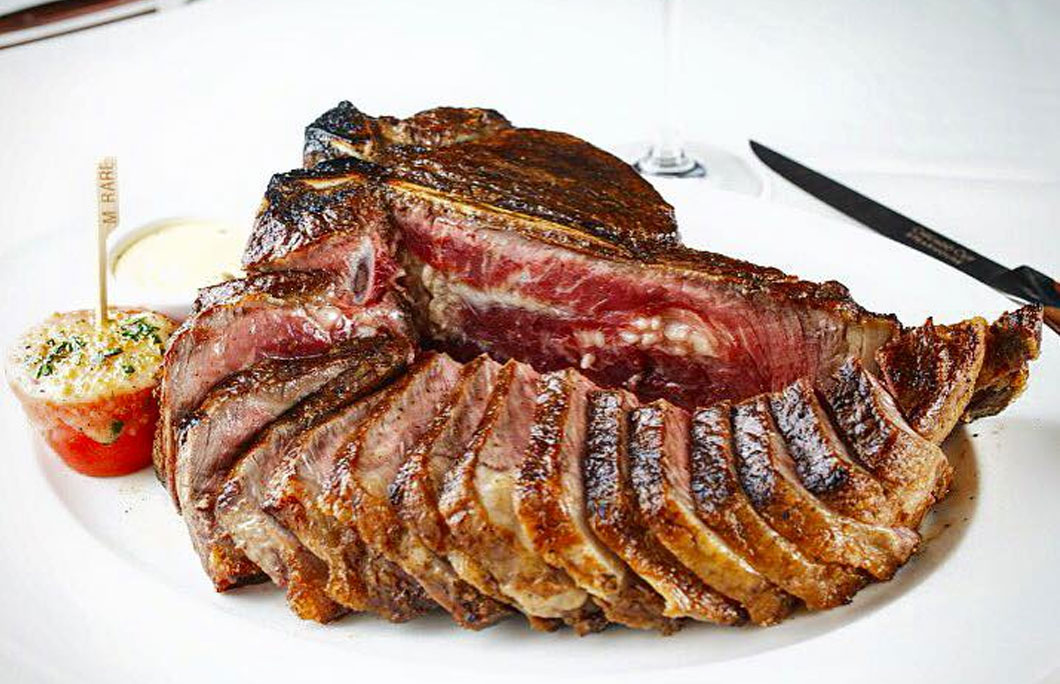 7. Chicago Cut Steakhouse – Chicago
With dazzling city views, the best prime beef and an expansive iPad wine list (all the better to wash down those steaks with), Chicago Cut Steakhouse is a classic restaurant that never lets you down.
Their "holy grail" bone-in prime rib is a serious treat, but add the creamy crab Oscar topping and a side of lobster mac 'n' cheese to make it even better.
---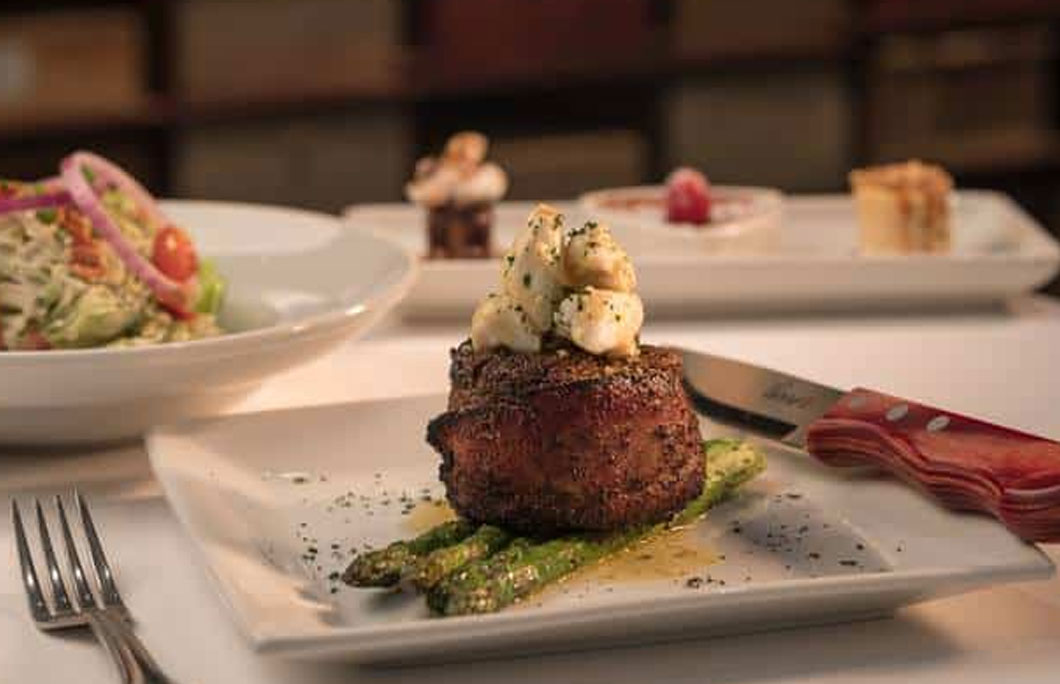 8. Perry's Steakhouse & Grille – Oakbrook
Perry's started off as a family-owned meat market in 1979 and still remains true to their roots by serving butcher-fresh, USDA-aged Prime beef.
Signature dishes include a bacon-wrapped Southwest Filet and a juicy Chateaubriand. They carve the Chateaubriand table side and it comes with an indulgent Truffle Merlot glaze, Bearnaise, and Peppercorn sauces.
---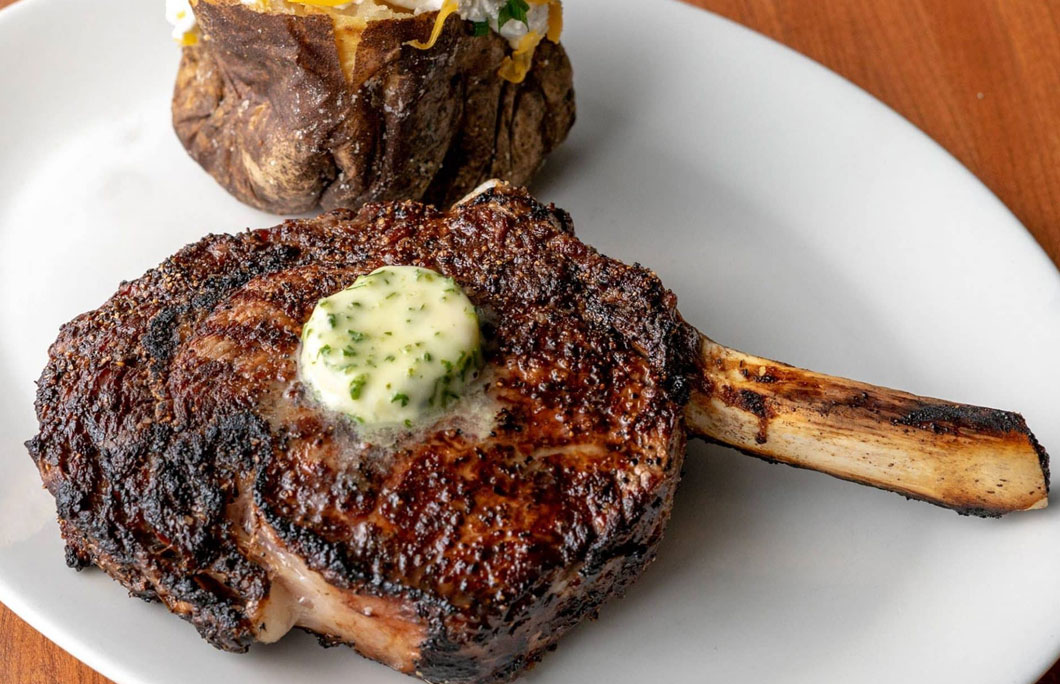 9. Stoney River Steakhouse and Grill – Deer Park
Stoney River is a swanky steakhouse chain that specialises in hand-cut steaks and craft cocktails – the perfect combo. All of their steaks are seasoned with their special seasoning blend, grilled on a high-temperature broiler and finished with Maître d' butter.
If you want to try something special, order the coffee-cured filet mignon; a season blend of coffee, brown sugar and molasses.
---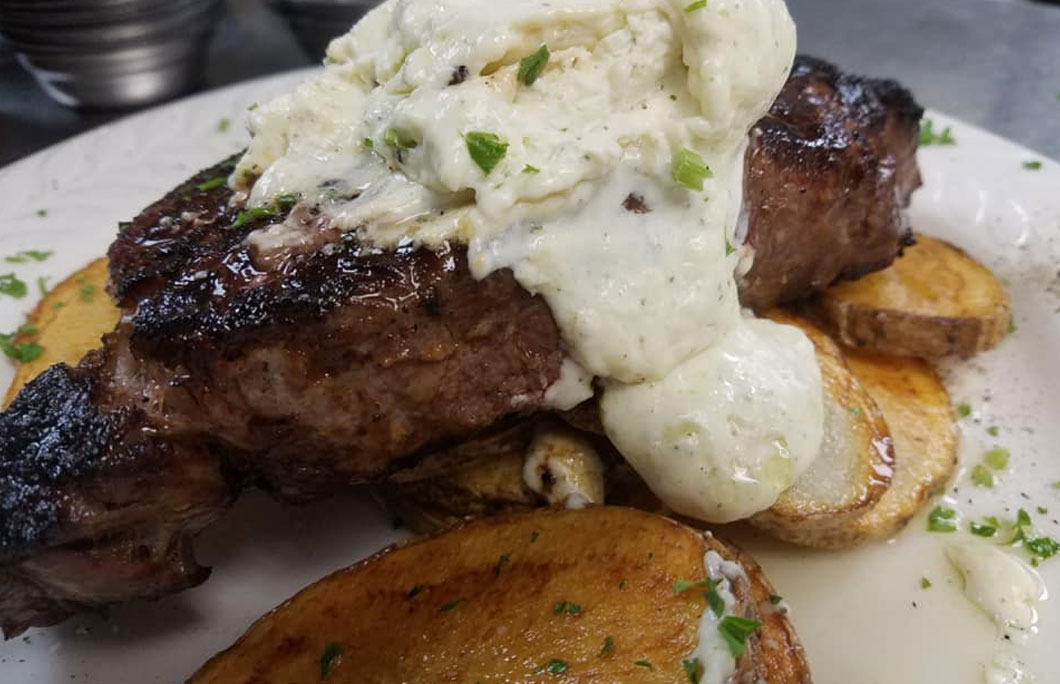 10. Jim's Steakhouse – Peoria
Jim's Steakhouse has been a fine dining staple in Peoria for over 50 years, with locals and visitors loving the friendly atmosphere and lively buzz. There's live music each evening, so you can chow down to the sounds of piano or harp at the bar.
Want the Jim's special? Order the filet mignon smothered in blue cheese.
---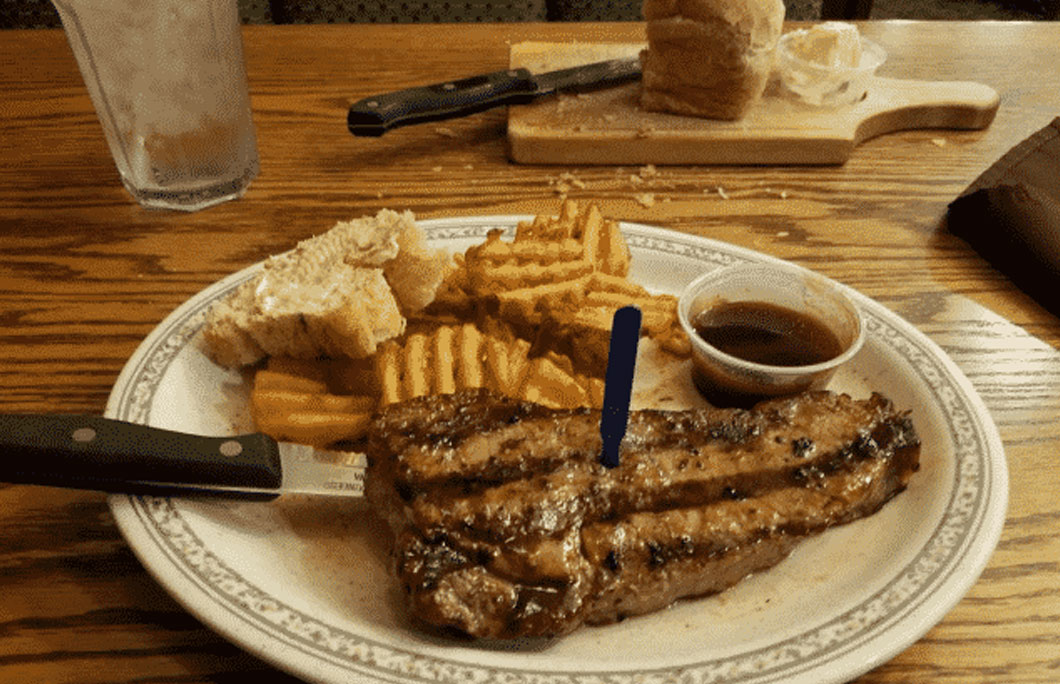 11. Niemerg's Steakhouse – Effingham
The homemade food at this family restaurant would make any grandmother proud. It's casual yet still incredibly high quality, with a huge salad bar for you to stack your plates up with delicious sides.
They're known for their Heartland Angus Beef, and some steaks arrive wrapped in bacon.
---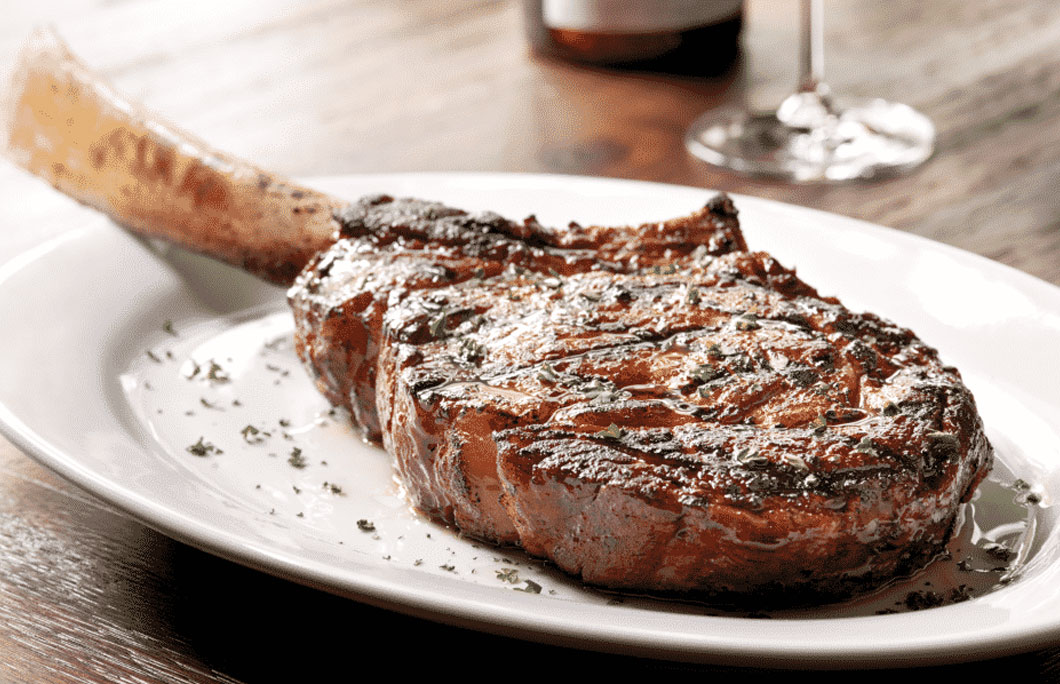 12. Mastro's Steakhouse – Chicago
The Chicago location of the swish West Coast steakhouse chain instantly impresses. Ice-cold martinis come with clouds of dry ice and the mash is stuffed with fresh lobster. It's the gourmet steaks though, that really steal the show. They're big, juicy and full of flavour.
---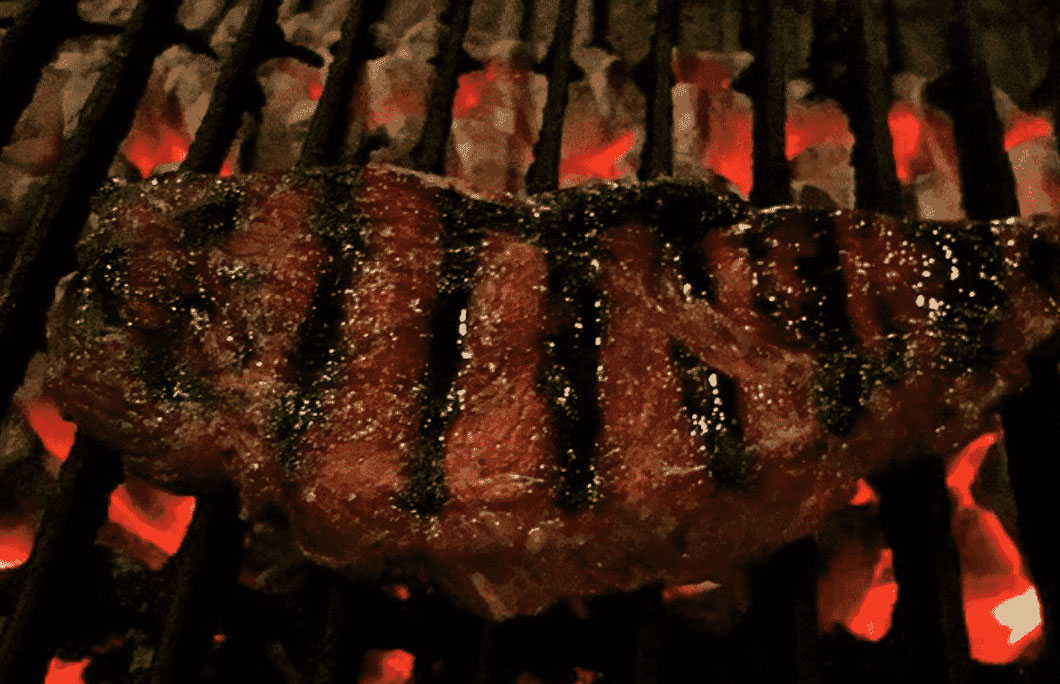 13. Alexander's Steakhouse – Springfield
Here, you play chef by selecting a raw steak before cooking it over an open fire, which makes it an extra fun date-night or group spot. There's four locations in Illinois too, so you won't have to go far for one of their tasty steaks. All steak cuts come with hand-cut fries and Texas toast, so bring an appetite.
It's a casual spot that's lots of fun.
---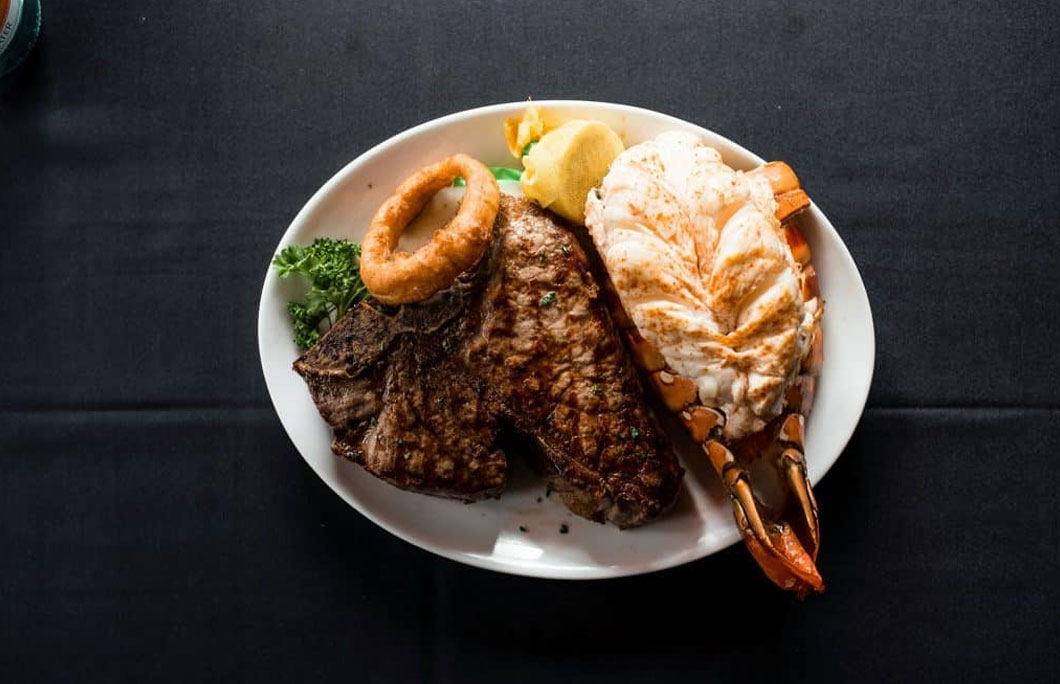 14. Chicago Chop House – Chicago
With all steaks here butchered in-house daily, it is hard to make a bad choice — choose from a Grade A9 Japanese Wagyu beef, wet-aged selections up to 42-ounce Grand Porterhouses or an extensive selection of dry-aged steaks.
Make your meal surf-and-turf by adding Alaskan King crab legs or a hearty Maine lobster tail. There's even a live pianist every night that adds to the experience.
---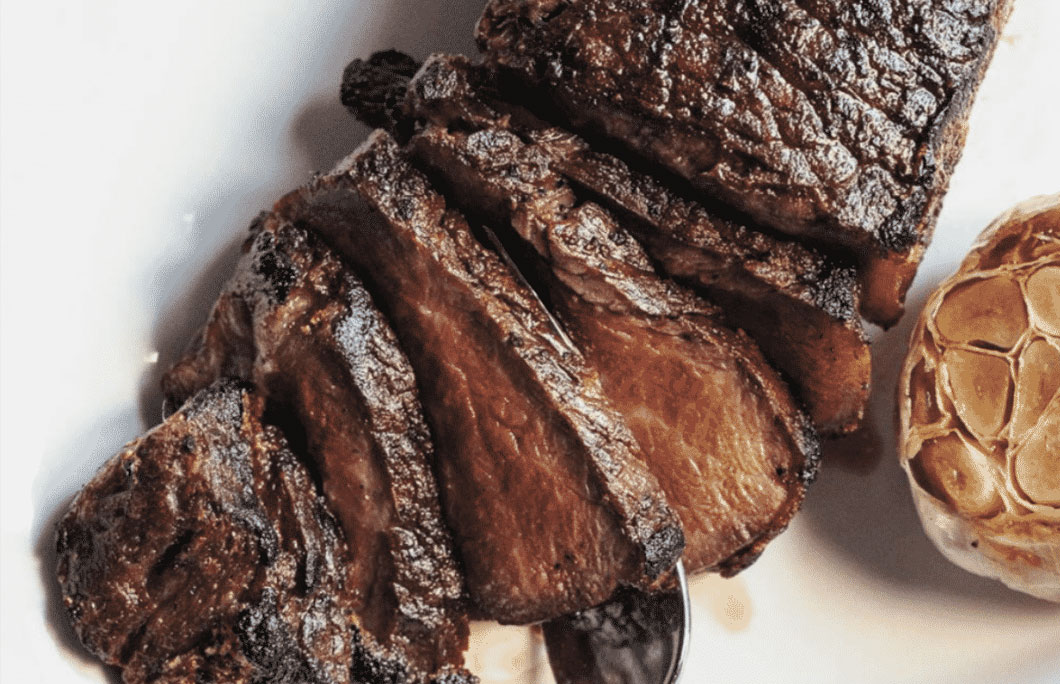 15. Prime & Provisions – Chicago
Prime & Provisions takes inspiration from the supper clubs of the 1920's for a beautiful design where everything tastes just as good as it looks. All cuts are dry-aged in-house for 45 days and once cooked, are lightly finished with Wisconsin grass-fed butter.
Pro tip: sprinkle some of the lavender sea salt on your steak for maximum flavour.
---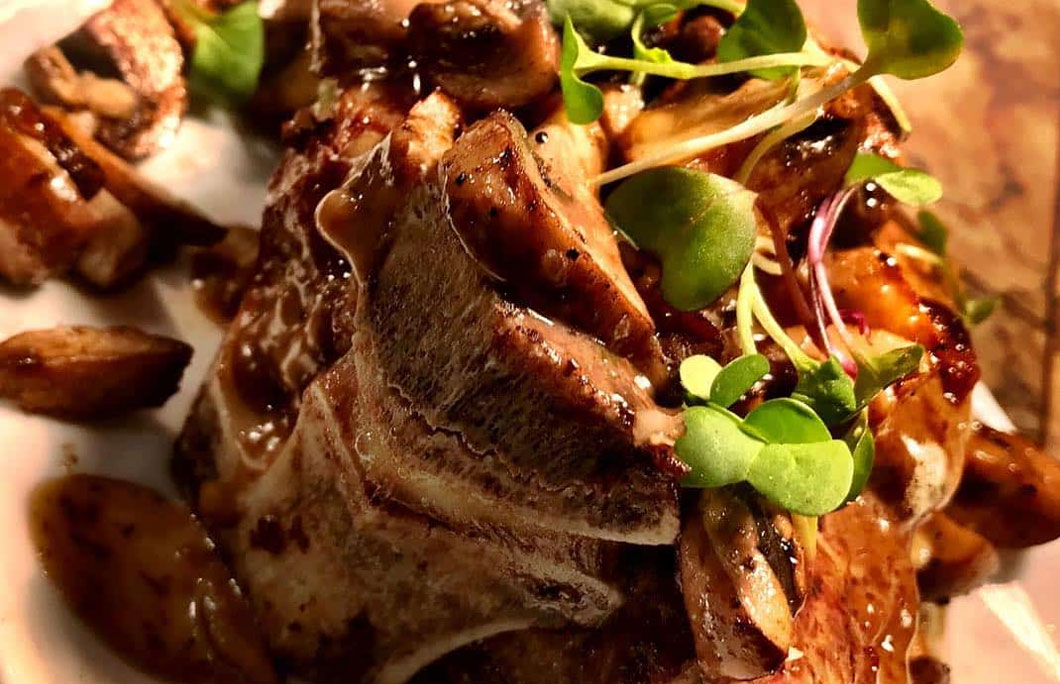 16. FoxFire – Geneva
Feast on favourites such as a tender New York strip steak, melt-in-your-mouth filet mignon and tender slow cooked prime rib. Want a steak with a twist? Order The Curt: Cajun-crusted filet mignon, sliced avocado, wasabi yogurt & teriyaki glaze with Asian-style brussels sprouts.
---
17. Steak 48 – Chicago
Steak 48 has all the classic dishes of a steakhouse yet brings them to a whole new level. Add creamy burrata, foie gras or black truffle Maine lobster to any steak – insanely tasty.
The restaurant's first floor has semi-private suites with a view of their distinctive floor-to-ceiling glassed-in open kitchen, a pretty garden patio and a 3,000-bottle wine vault.
---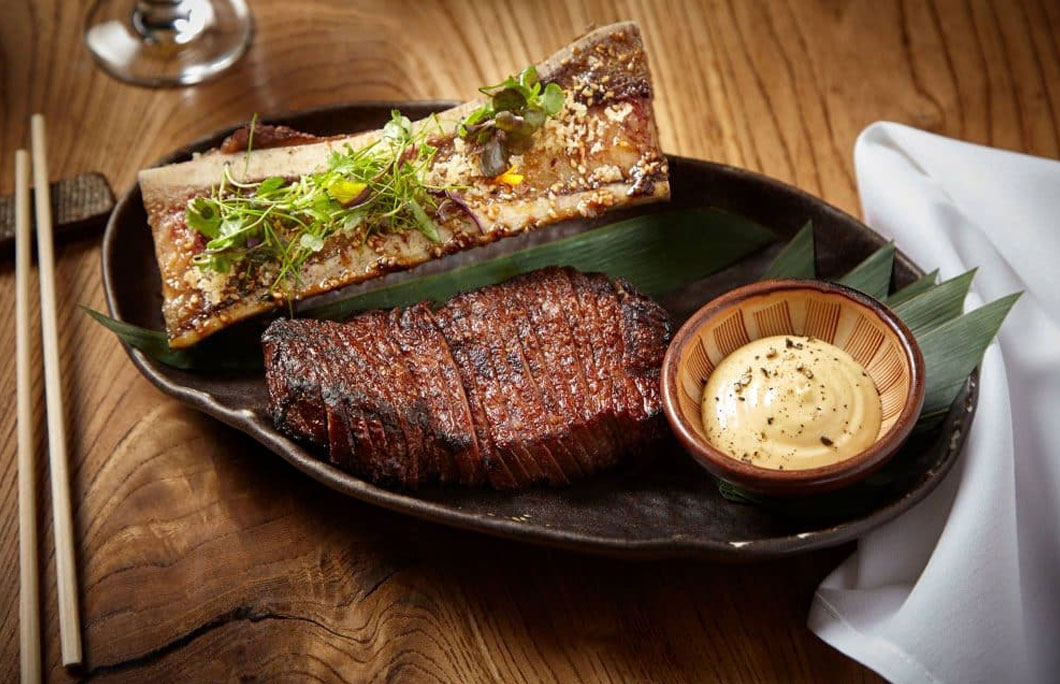 18. Roka Akor – Chicago
Have you seen "Jiro Dreams of Sushi"? The head chef at this trendy Japanese steak house trained under him, so you know it's the real deal for sushi, with the steaks just as perfect.
Roka Akor's has prime cuts of steaks, seafood, and vegetables with unique Japanese-inspired marinades and sauces. Order the Wagyu Sirloin with Bone Marrow for a meaty treat.
---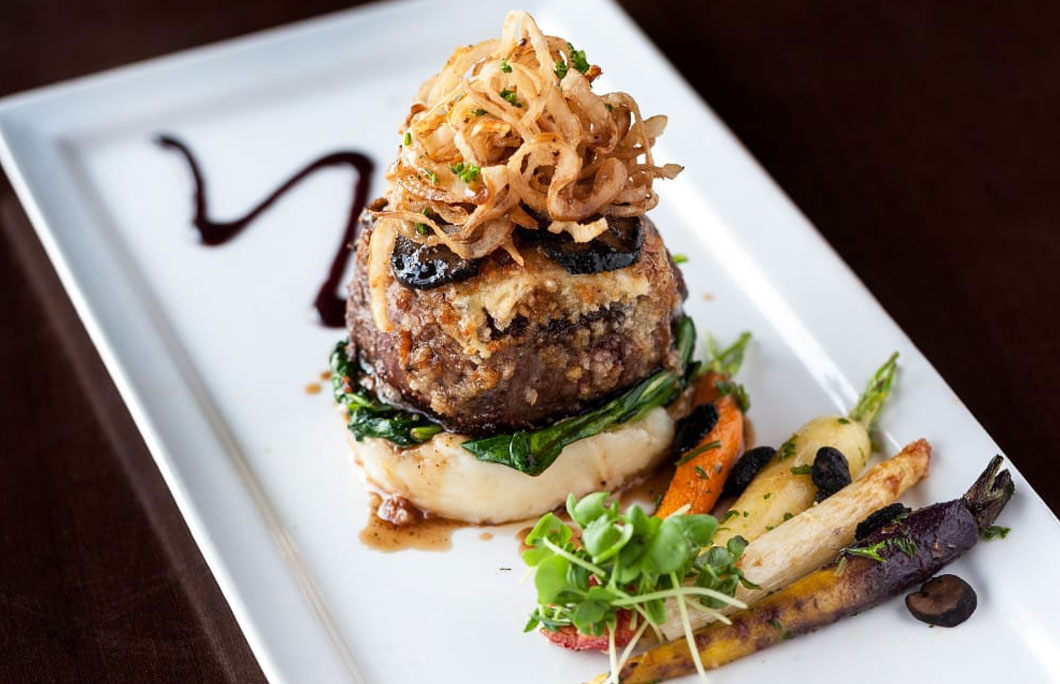 19. Montarra Grill – Algonquin
Montarra is a hidden gem of the Northwest Suburbs where you'll always be able to enjoy a droolworthy steak. Their tender, hand-cut steaks come with sautéed baby spinach, garlic whipped potato, and house made bordelaise sauce.
This is one place you won't leave hungry.
---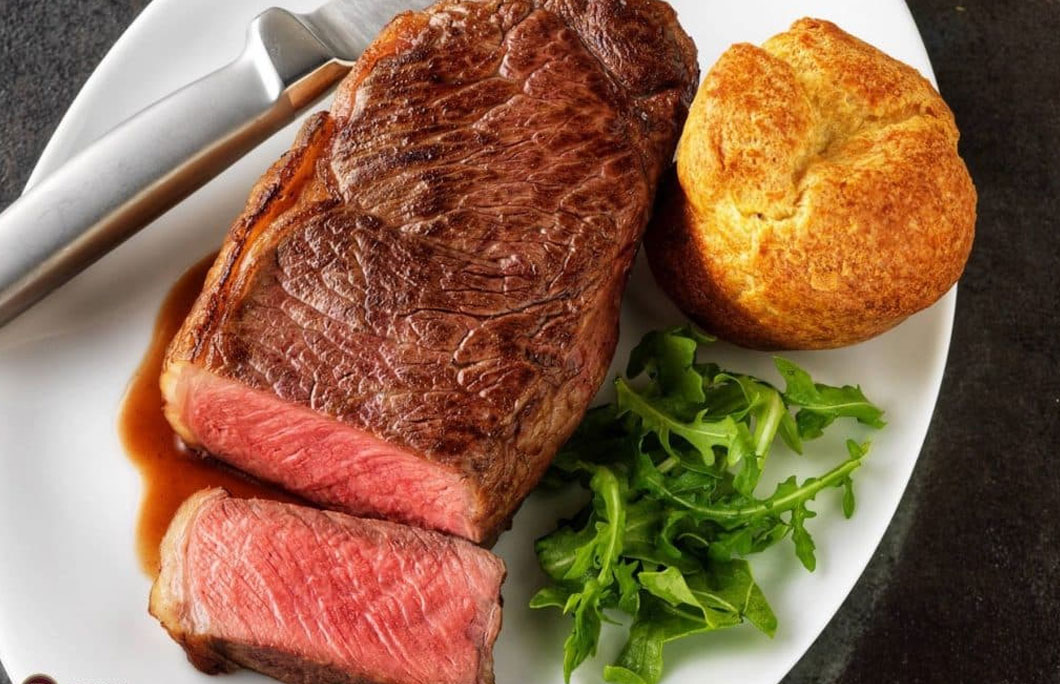 20. Benny's Chophouse – Chicago
Just steps from Chicago's Magnificent Mile, Benny's Chophouse is one of Chicago's best restaurants when it comes to prime cuts of filet mignon and ribeye. It's an old school vibe but with modern and creative dishes – you'll want to order every single thing.
Be sure to save some room for their signature S'mores Milk Chocolate Cheesecake.
---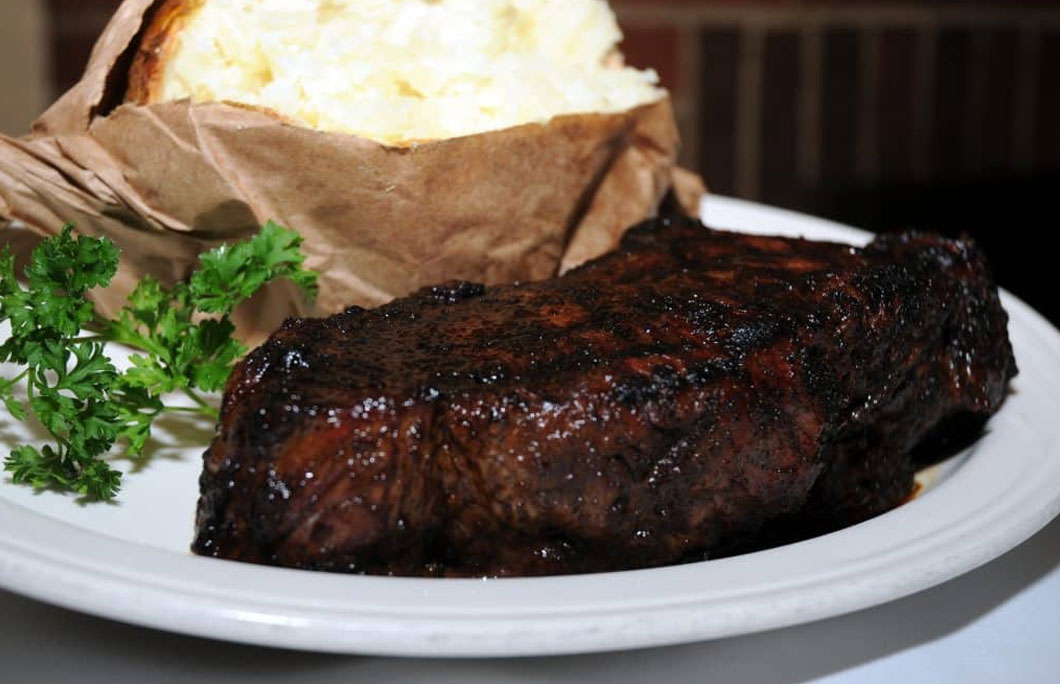 21. Andria's Steakhouse – O'Fallon
Andria's has been a family restaurant for over 40 years and it still feels like you're walking into someone's home – one that serves super tasty steak. It's located on a scenic hill with a simple yet satisfying menu of juicy steaks and fresh seafood.
---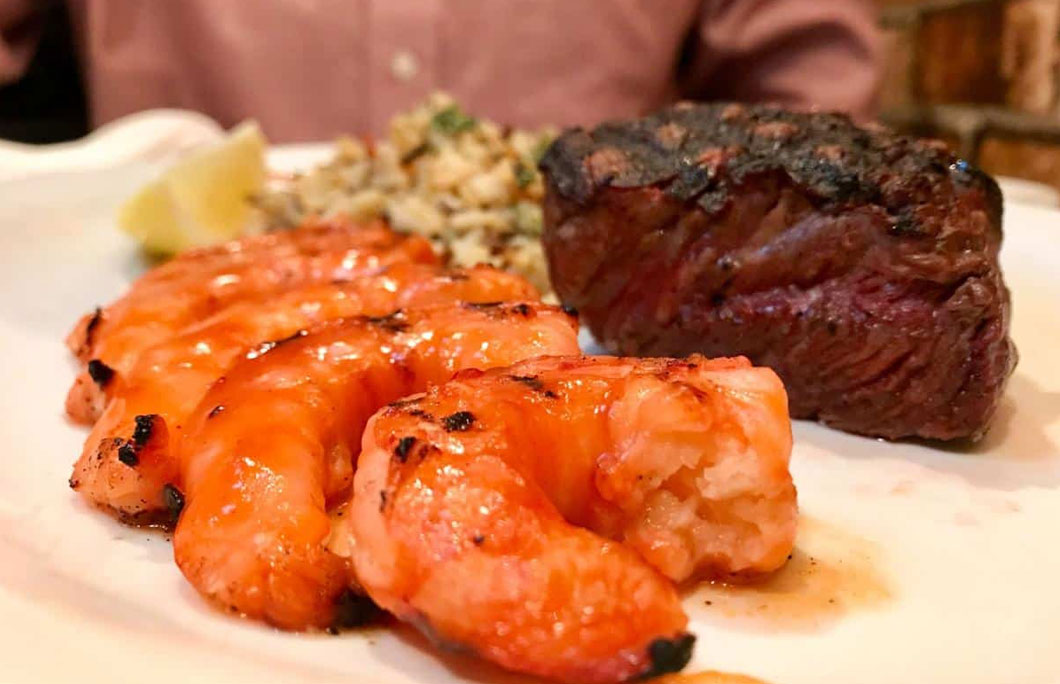 22. The Cellar – Geneseo
Locals have been coming for more than 45 years, and once you taste their steak you'll understand why. The restaurant itself is in a historic 130-year-old building and the open kitchen means you can watch your steak being prepped.
Depending on availability there's sometimes sirloin tips on the menu which are grilled over charcoal and served on a skewer. Delicious.
---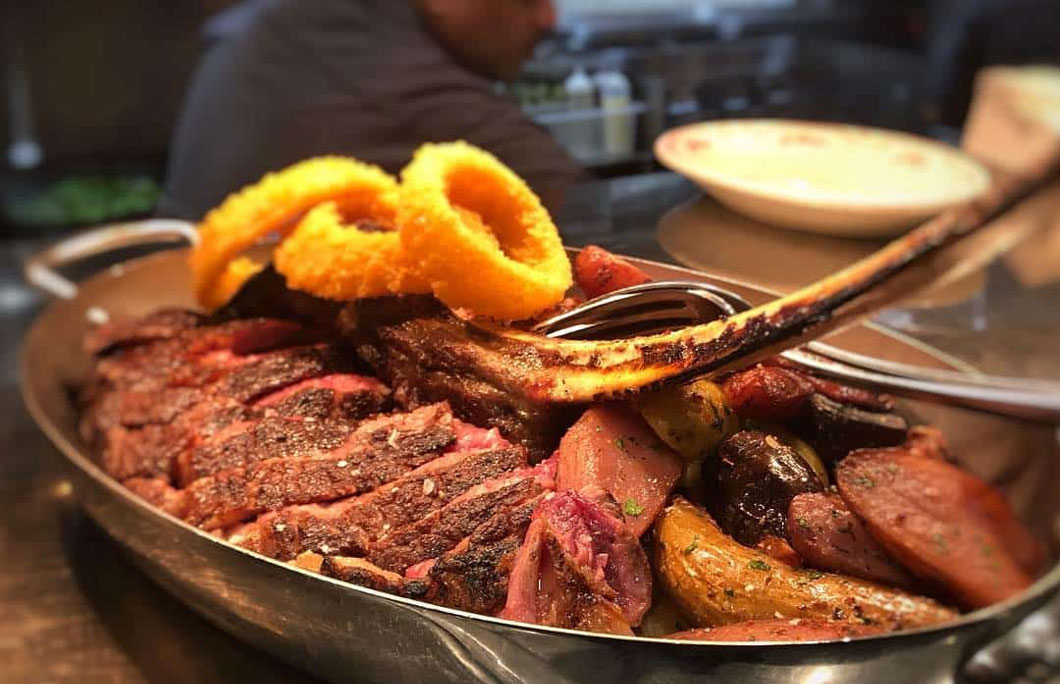 23. Chicago Firehouse Restaurant – Chicago
A former Chicago Fire Department engine building in the South Loop neighbourhood, this a quintessential steakhouse in the city. Steaks are juicy and of the best quality, with tempting cuts including a Tomahawk for two or the 20oz dry-aged bone-in rib eye.
Throw on a blue cheese crust or Alaskan crab legs to any 'turf' to make it extra delicious.
---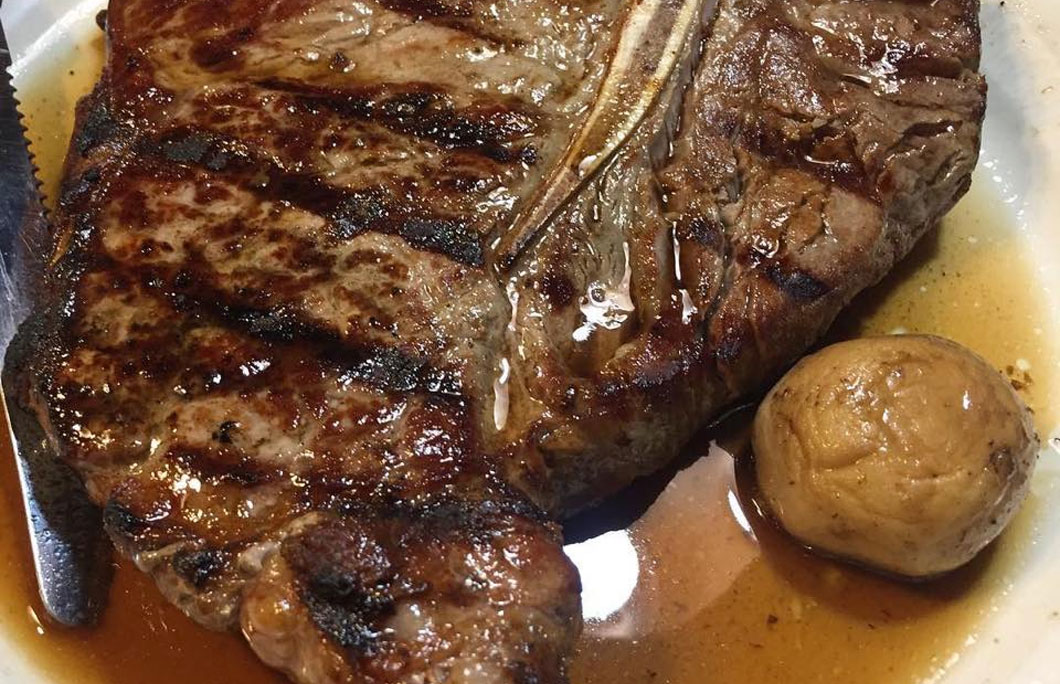 24. Golden Steer Steakhouse – Forest Park
Old school dining at its best, this local steakhouse has been a hot spot for great steaks, chops, ribs, seafood and famous French Onion Soup since 1969. Their tasty Mediterranean steak is a feast of sliced medallions of beef tenderloin sautéed and seasoned with fine herbs, oregano, and lemon.
---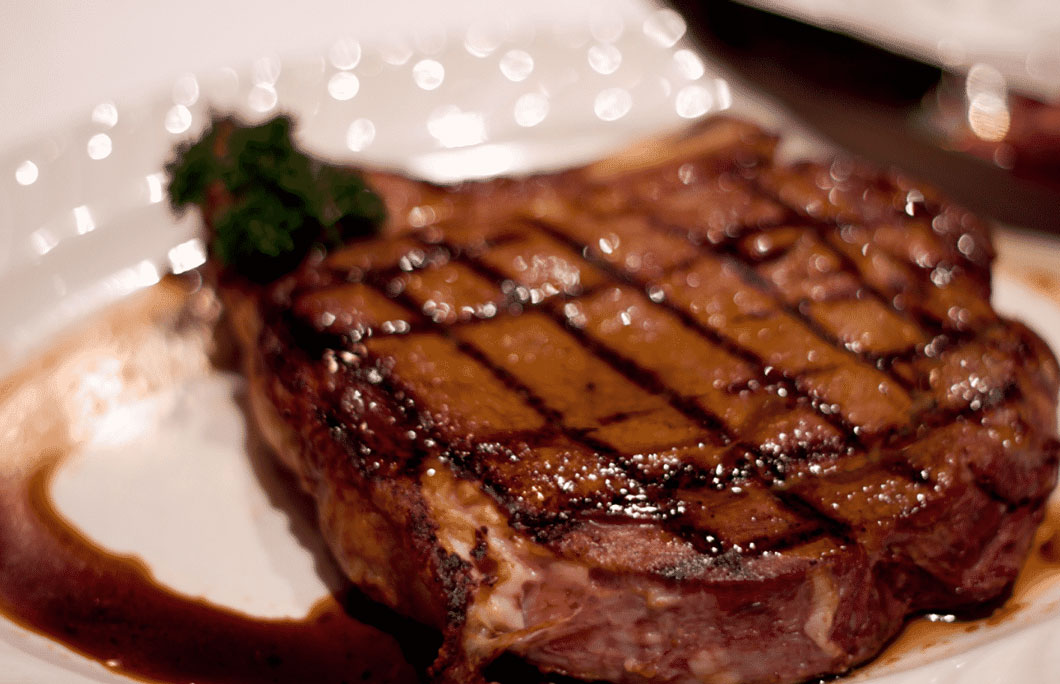 25. Jamesons Charhouse – Bloomingdale
All of the steaks at this comfort-food haven of a steakhouse are Black Angus Beef and aged between 21-28 Days. The steaks are broiled until super juicy and come with chunky steak fries as the perfect side dish. There's six locations around Illinois, so you're sure to find one nearby.
---