The 25 Best Places For Chicken Wings In Ohio
We set out to find the best chicken wings In Ohio and let us tell you now, there's a huge abundance of lip smacking wings here. From fine dining restaurants to sports bars and counter serve joints there are some amazing wings to choose from here.
All you have to do is grab a couple of friends, treat yourself to a couple of beers to wash 'em down with and forget about healthy eating for the day.
You'll be drooling just looking through these photos of the 25 best chicken wings In Ohio.
The 25 Best Places For Chicken Wings In Ohio, How do these rankings work?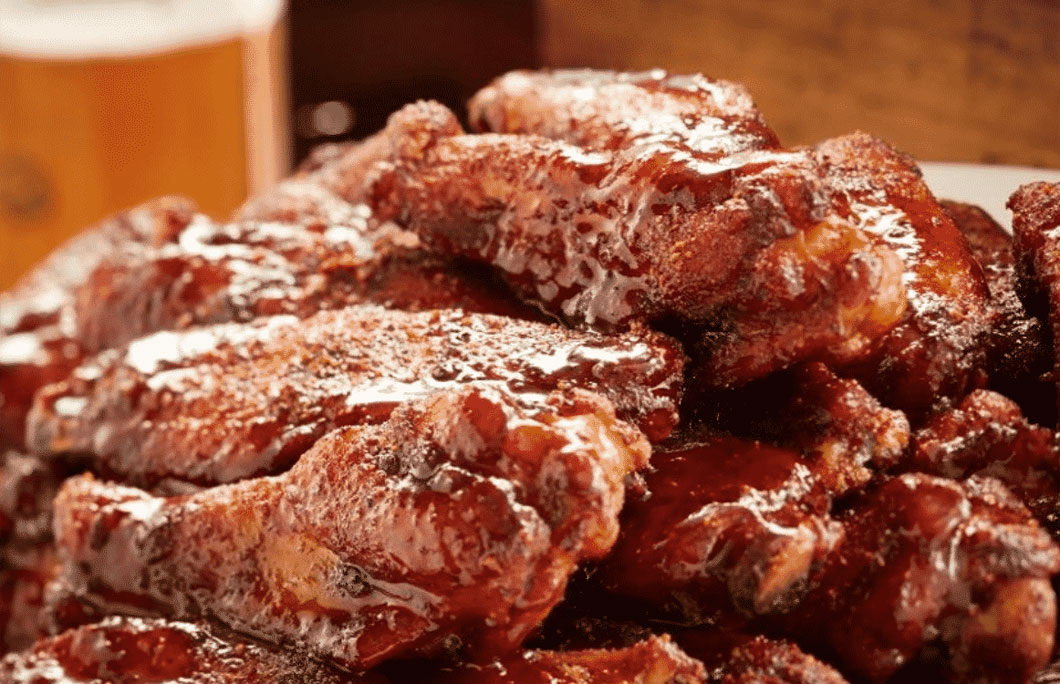 1. Smokey Bones Bar & Fire Grill – Reynoldsburg
They are known for their great steaks, BBQ and nachos but the wings are a must have when visiting. Order them as an appetiser, or go big and have them as a main course portion.
They have that wonderful smokey flavour and are packed full of flavour, with seriously tender and juicy meat.
---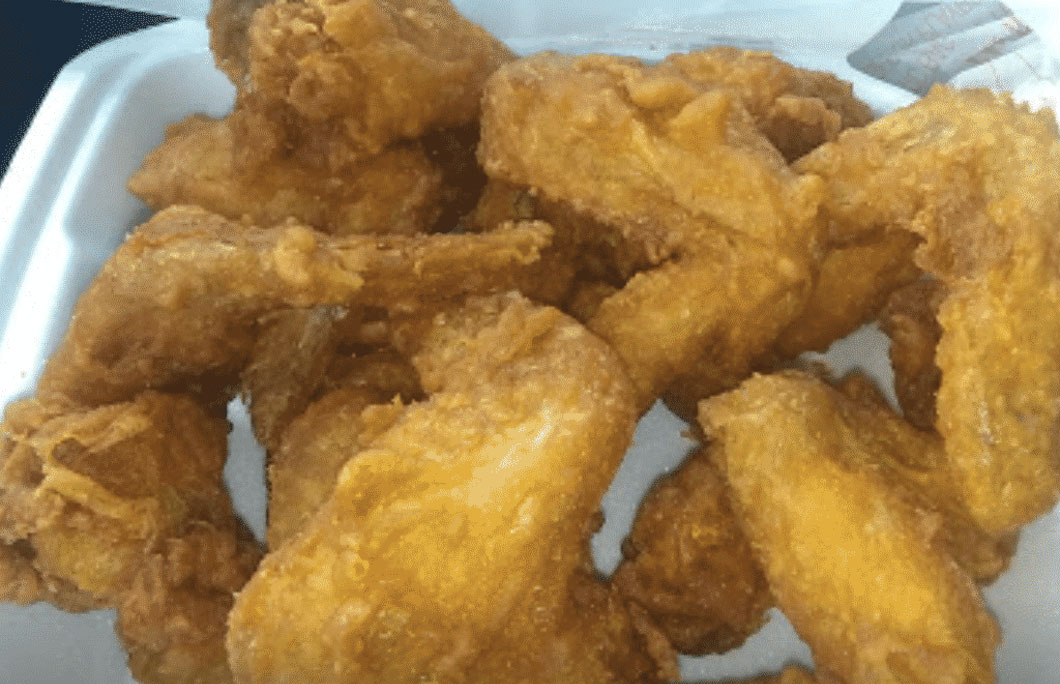 2. Kim's Wings – Cleveland
Kim's Wings have been serving their delicious wings here for over 30 years and if anything they seem to be getting tastier by the day.
The serving style is casual, but don't let that fool you because this is cooking of the very highest order. Served with their fries and homemade sauce, they make for the perfect meal and you will quickly be planning your next visit.
---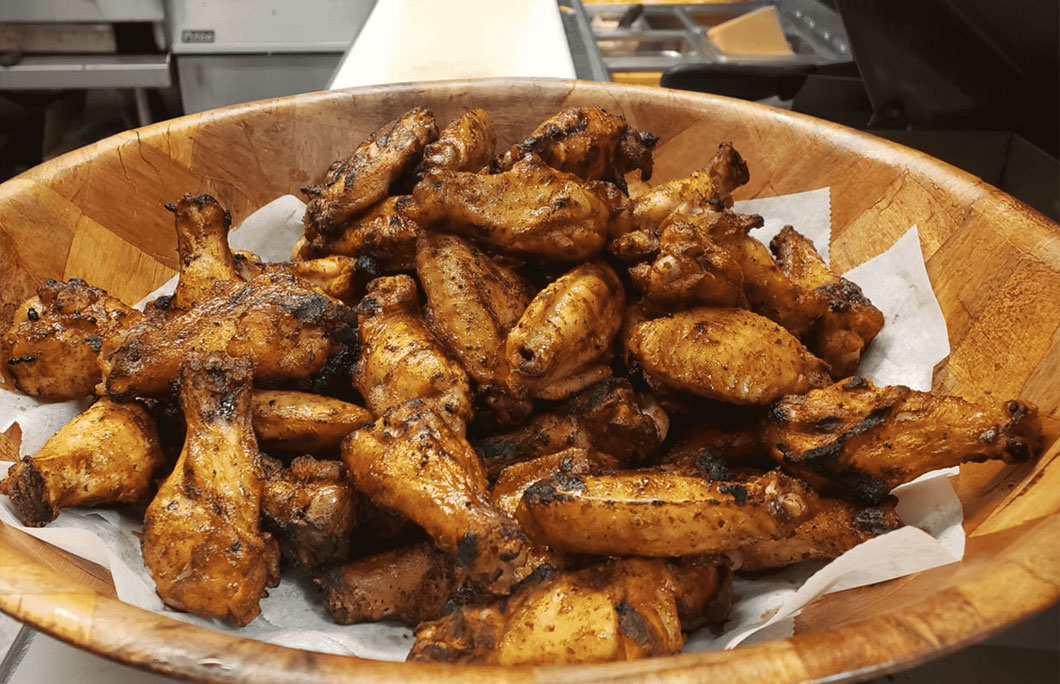 3. Oak Tavern – Cincinnati
People come from miles around to have their wings either to sit in or takeaway at Oak Tavern. You'll want to get your order in early on game days as they are seriously popular.
The portions are big and they are made for sharing, so make sure to get a couple of friends involved with you. Their wings and a nice cold beer and you are pretty much set for the day.
---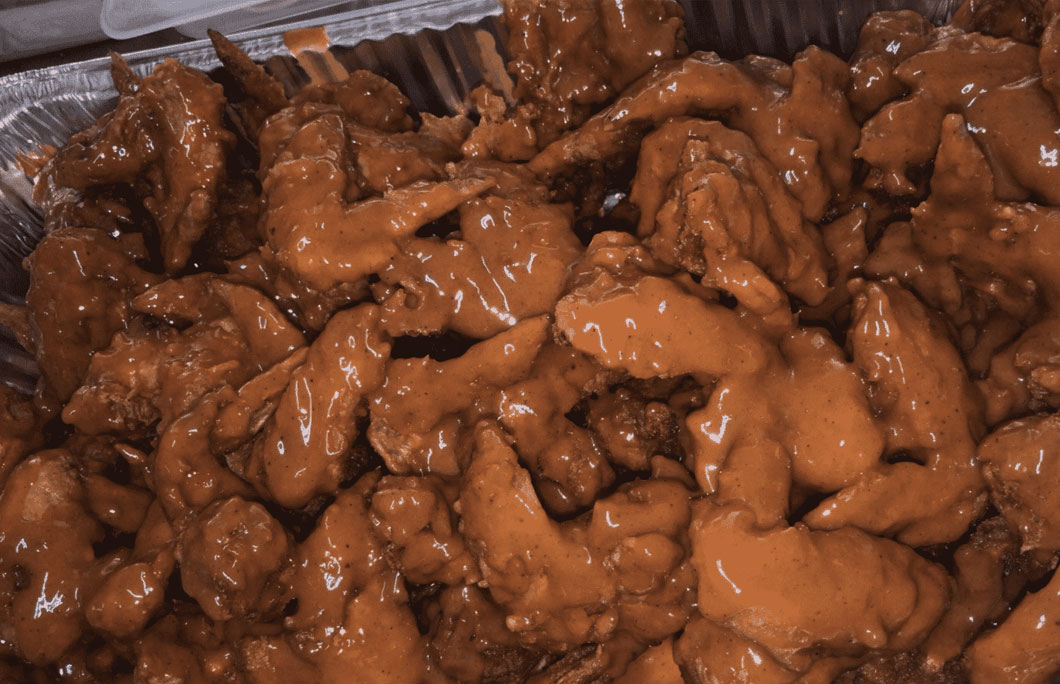 4. Del's Wings N Things – Garfield Heights
Del's is an amazing spot that specialises in wings, subs and loaded fries to go. Everything that they serve up is an absolute taste sensation and will have you drooling as soon as you taste it.
The portions are big, the service friendly and the food of the highest quality. Chicken wings in Ohio just don't get much better than this.
---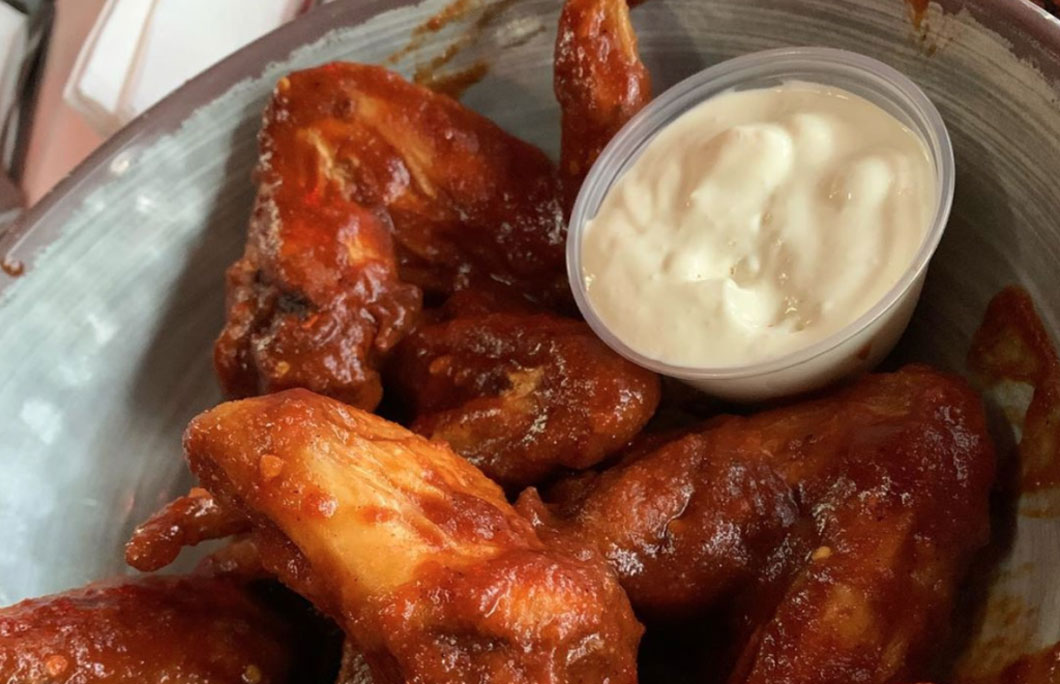 5. The Thurman Cafe – Columbus
If you want to have a proper cheat meal after some healthy eating or working out then The Thurman Cafe should be your first port of call.
They have amazing burgers, pizzas and some of the best wings in the state. If boneless chicken wings are your thing (less work and more eating!) then you should try these ones. Tasty beyond belief.
---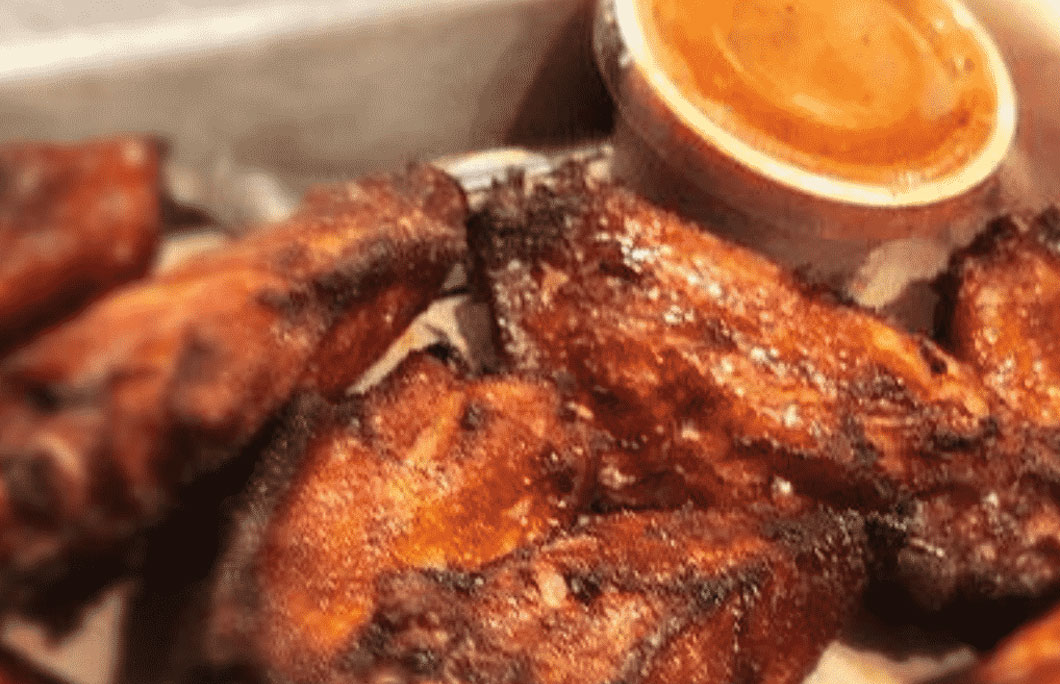 6. Boss Chik N Beer – Berea
Boss Chik N Beer specialise in all forms of chicken including great burgers, fried chicken, chicken with waffles and some of the best wings in the state.
They also focus on a great selection of craft beers which makes this an ideal place to come and spend time with friends. Throw in a food truck that you can book for private events and this really is a place that has it all.
---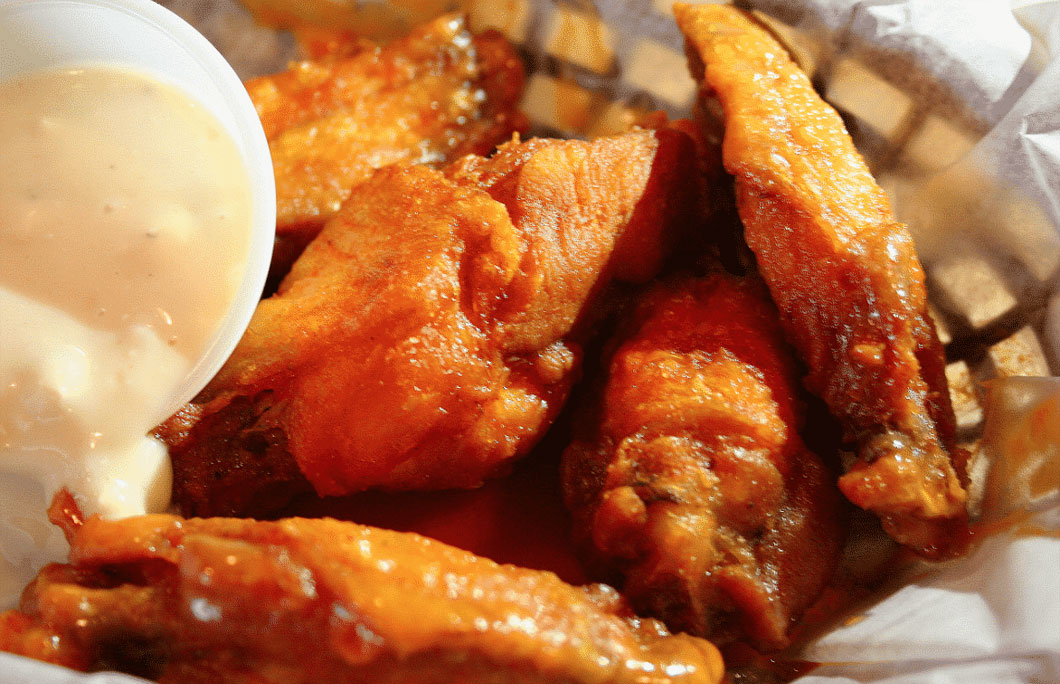 7. Flapper's Bar and Grille – Mt Vernon
Flapper's Bar and Grille has the perfect combination of live music, great beer and delicious chicken wings. To say that they nail all three would be the understatement of the year.
For a real bargain, they serve up 60 cent wings all day every Thursday. Once you taste these wings you will very quickly become a regular.
---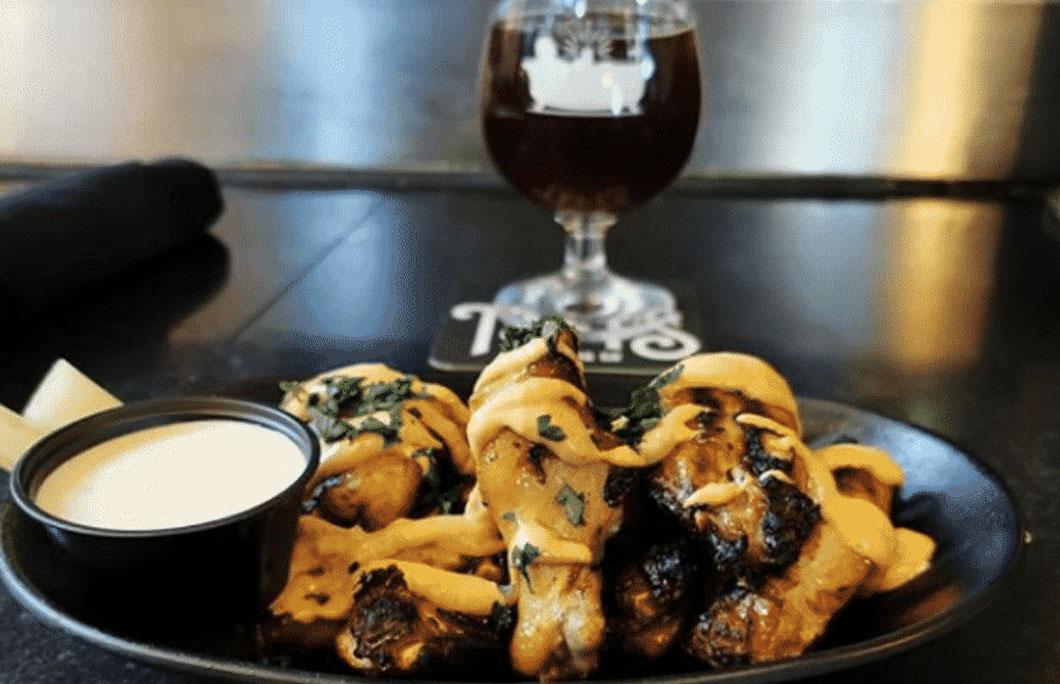 8. Taft's Ale House – Cincinnati
You might be first attracted to this huge buzzing venue for their beers, but you will quickly discover that the food is every bit as impressive. They offer up a large menu of pub classics that are made to pair with their beers.
The wings are plump with lots of juicy meat on the bones, and come served with gorgeous dipping sauces.
---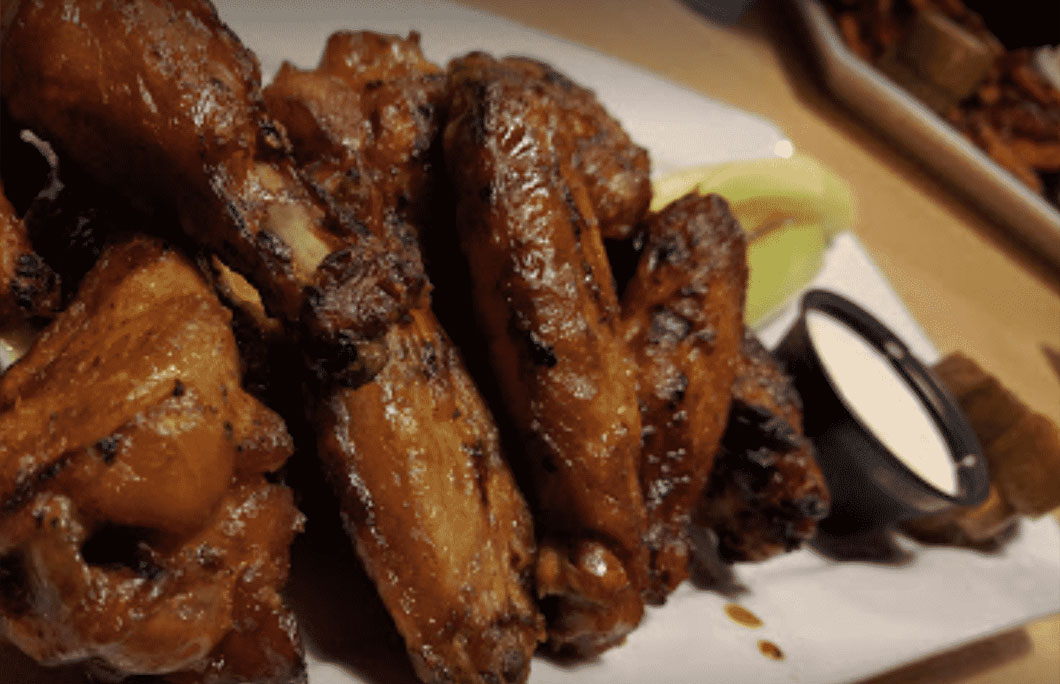 9. Smokehouse Brewing Company – Columbus
Smokehouse Brewing Company are passionate about brewing their own beers, serving their brews up with some brilliant house smoked BBQ style food.
The beers rotate on a regular basis and are the perfect match for their divine wings. The smokey flavour and perfect cooking means these are some of the best chicken wings you will ever taste. You'll find yourself picking every last piece of meat off the bones.
---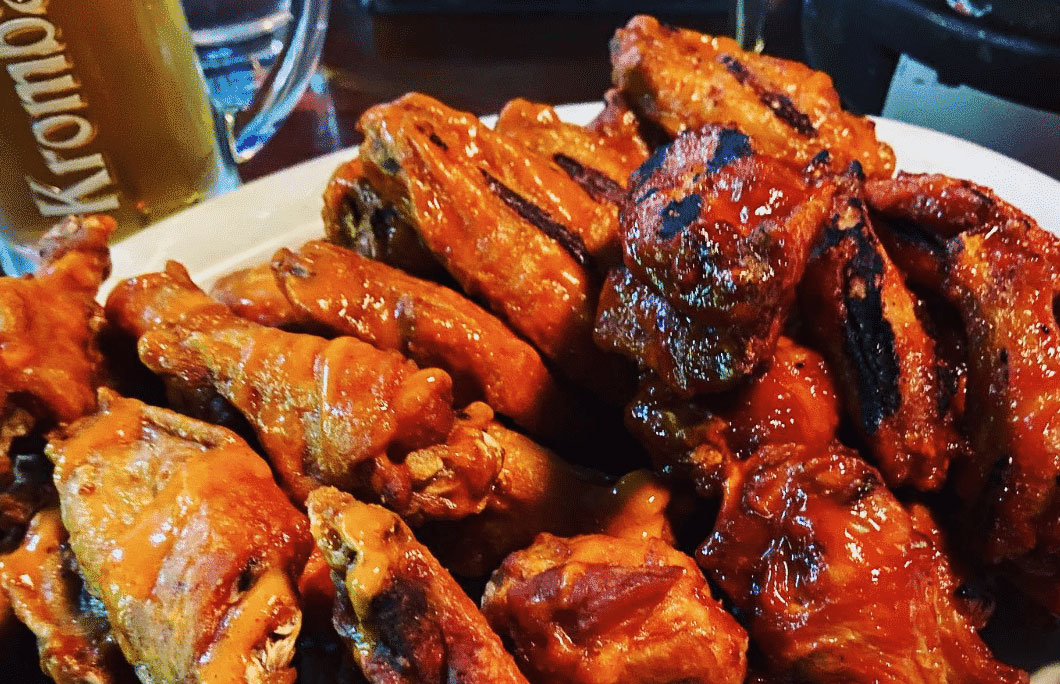 10. The Pony – Cincinnati
A neighbourhood bar with great bar food, drinks, games, and overall fun times. The sort of place you feel at ease and relaxed in the second you walk in the door.
Their menu is packed of great pub fare like burgers, subs and even a great meatloaf. Our advice is to ignore everything else and head straight for the wings. Once you taste them, you will quickly learn that you have made the right decision. Divine.
---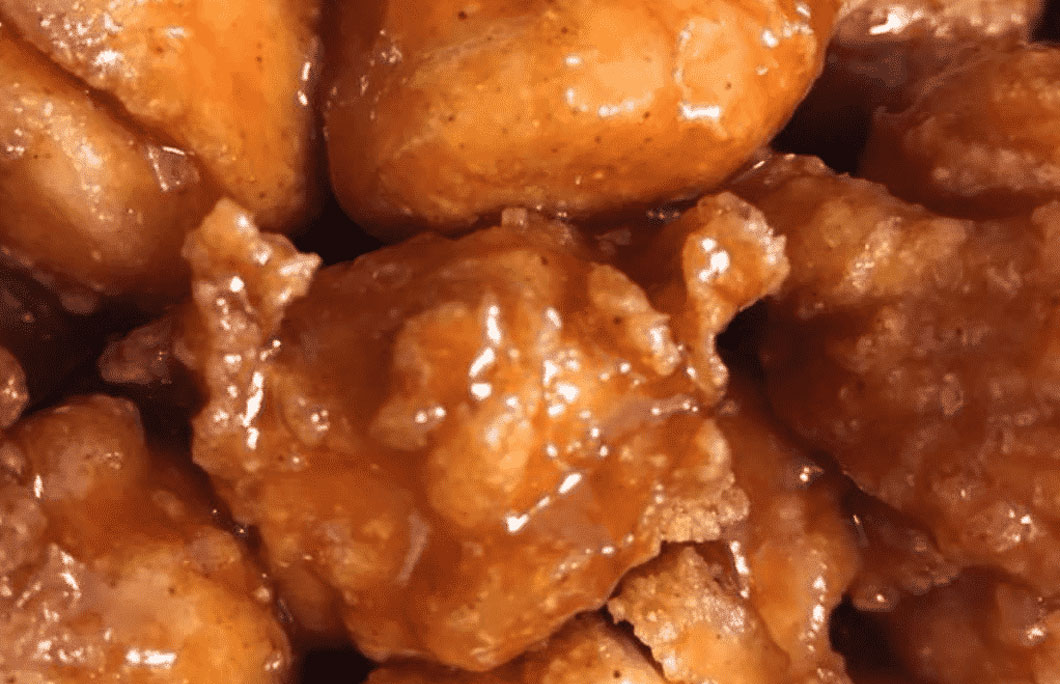 11. C-Town Wings – Celina
C-Town Wings are known for preparing their droolworthy burgers, steaks, and seafood on a cutting-edge wood fire grill. It's the wings though, that we're here for.
They use only natural hickory, cherry, and apple wood for a mouthwatering campfire flavour. This smokey taste is absolutely perfect for the wings and you'll find yourself feeling a sense of bliss as you devour each one.
---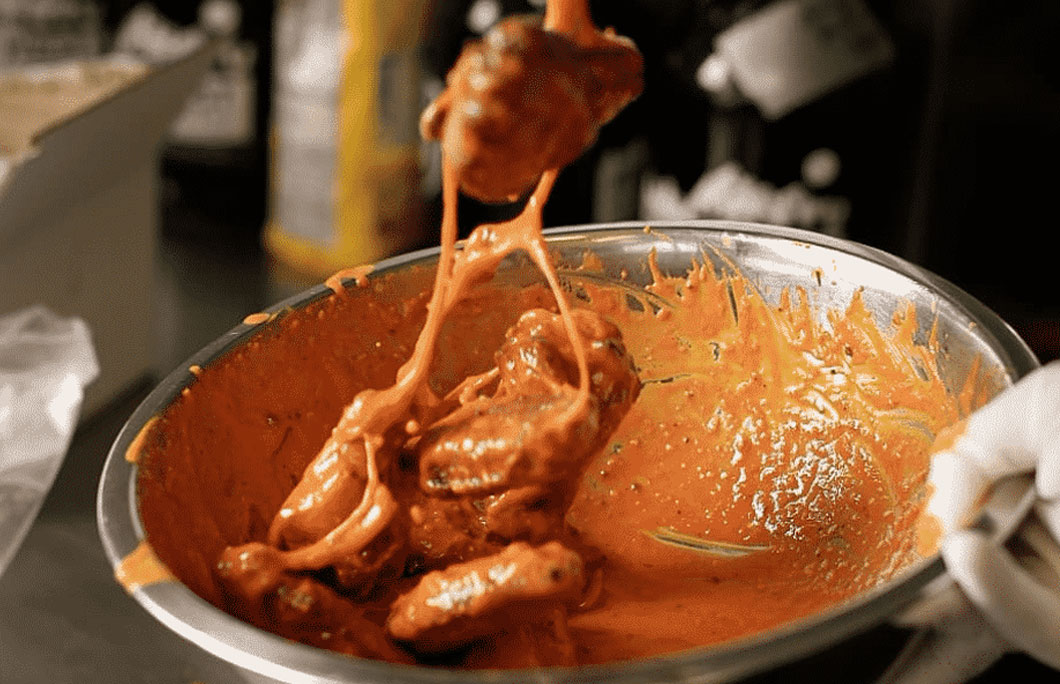 12. Fifty West Brewing Company – Cincinnati
This brewery is top notch: everything they do is different, imaginative and unique. Their beers are handmade in small batches with a focus on the four virtues they hold closest to their hearts: craftsmanship, tradition, innovation, and patience.
They also put as much effort into the food, which is proved to a tee with their chicken wings. Order a portion of these with one of their ice cold beers and you will never want to leave the place.
---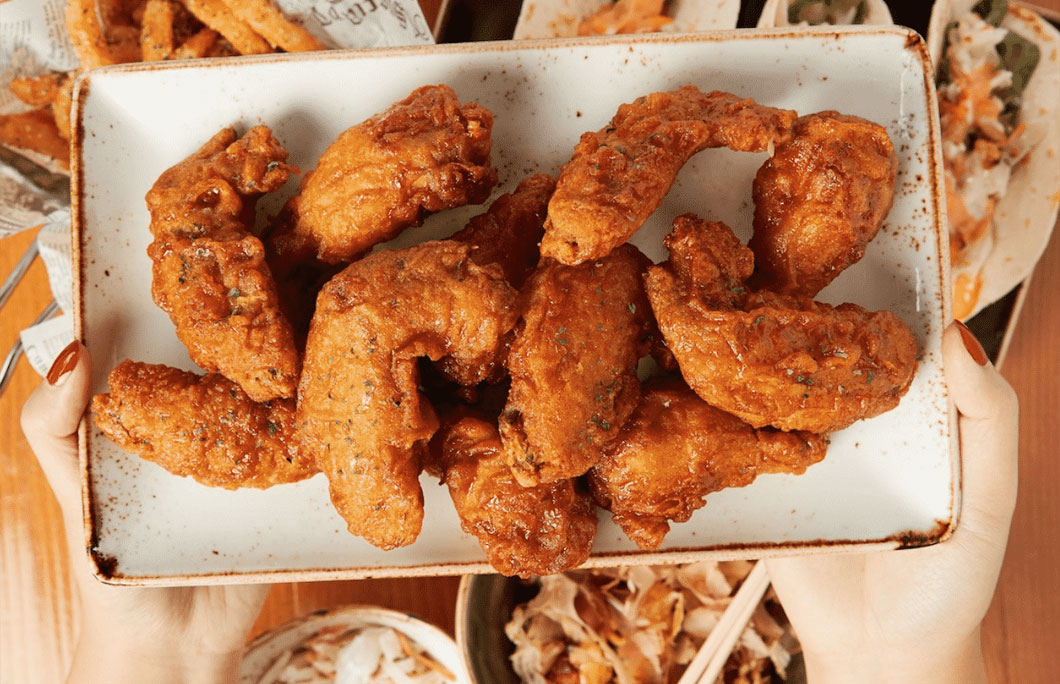 13. Bonchon – Seven Hills
Bonchon created their signature sauce in Korea back in 2002, and have kept that original recipe ever since. It's a worldwide chain, but it's too good to ignore.
Every piece of chicken is double-fried, then hand brushed with the signature sauce. The combination of perfectly crisp chicken with lush perfectly cooked meat alongside the sauce is a winning one. As close to perfect chicken wings as you will ever taste.
---
14. Woodys Wing House – Columbus
The perfect place to come and watch the big game with friends, drink cold beer and eat great wings. Woodys Wing House have 70 huge 4K ultra high definition TVs and some great service making sure you are never wanting for anything.
The wings themselves come in huge portions that are made for sharing, so make sure you have a serious appetite.
---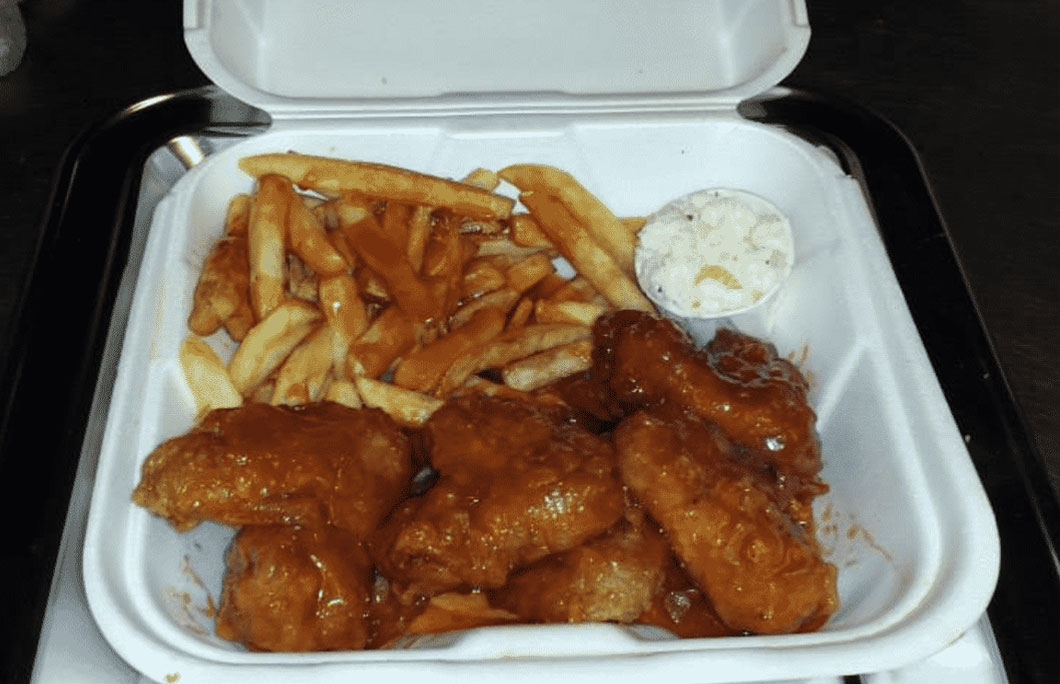 15. Open Pit Barbecue – Cleveland
Open Pit Barbecue has been making wings here for over two decades and judging by their loyal customers they nail them every single time.
The venue looks unassuming from the outside but once you taste their food you will quickly become addicted. Grab their wings and fries to go, and you have one of the biggest treats you could ever wish for.
---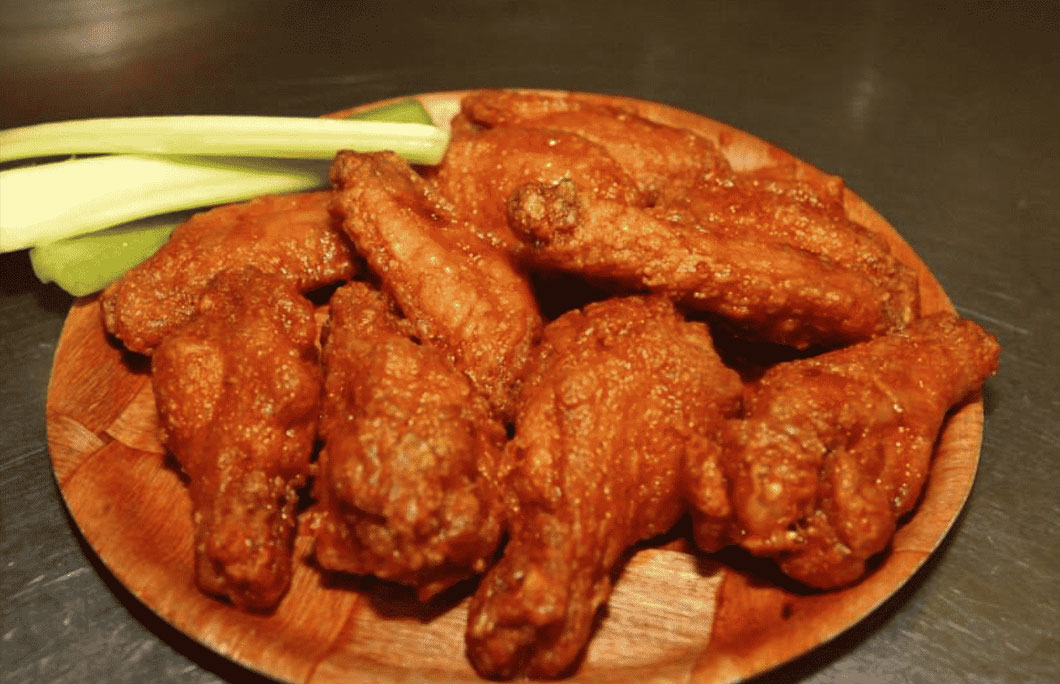 16. Shade on the Canal – Canal Winchester
Shade on the Canal have a menu that is packed full of comfort food dishes like pizza, subs, burgers and their legendary wings.
The key here is that they achieve that perfectly crisp exterior before tossing the wings in a classic buffalo sauce. You will be licking every single last drop from your fingers and picking the meat from the bone. Absolutely delicious.
---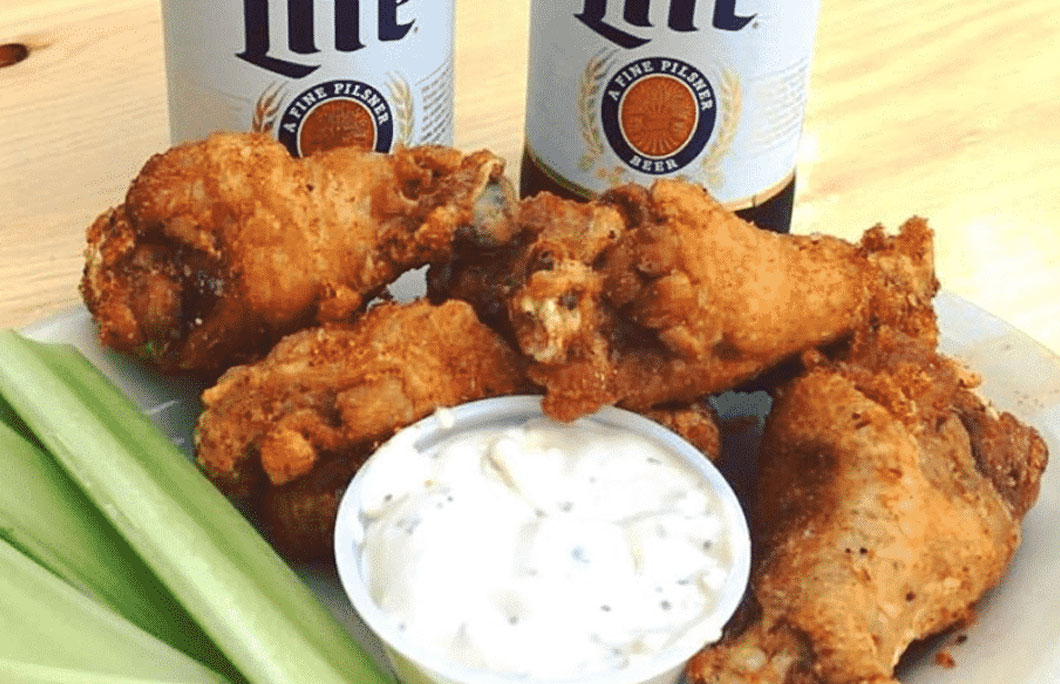 17. Oakley Pub And Grill – Cincinnati
A corner pub that is known by all for its combination of great food, live music and a fantastic selection of beers. The cooking here is every bit as good as fancy restaurants, with burgers, pizzas, tacos and great wings all featuring.
An ideal place to come at the weekends to hang out with friends over great food and drinks. If you score a place on their terrace in the warmer months you will have an iconic spot for people watching.
---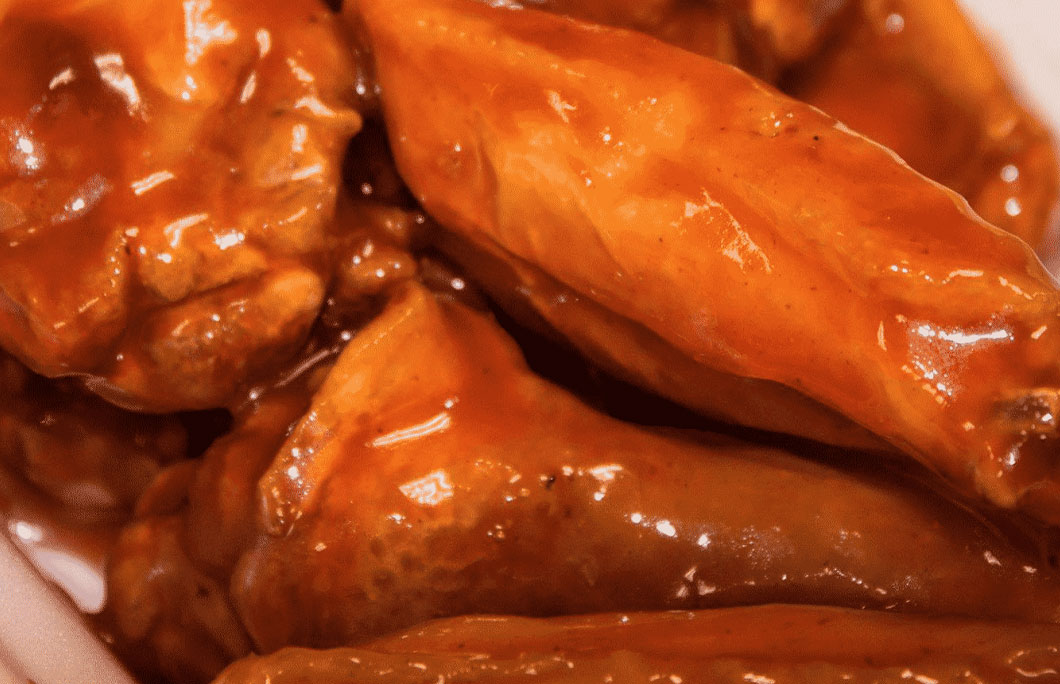 18. The Wings Station – Toledo
The Wings Station have a diverse selection of food to go including salads, sandwiches, subs and wraps. The dish that needs to command your attention though, are the juicy and flavoursome wings.
Covered in a delicious sweet and slightly spicy buffalo sauce, the meat is tender and the portions are always generous. You are in for a serious treat.
---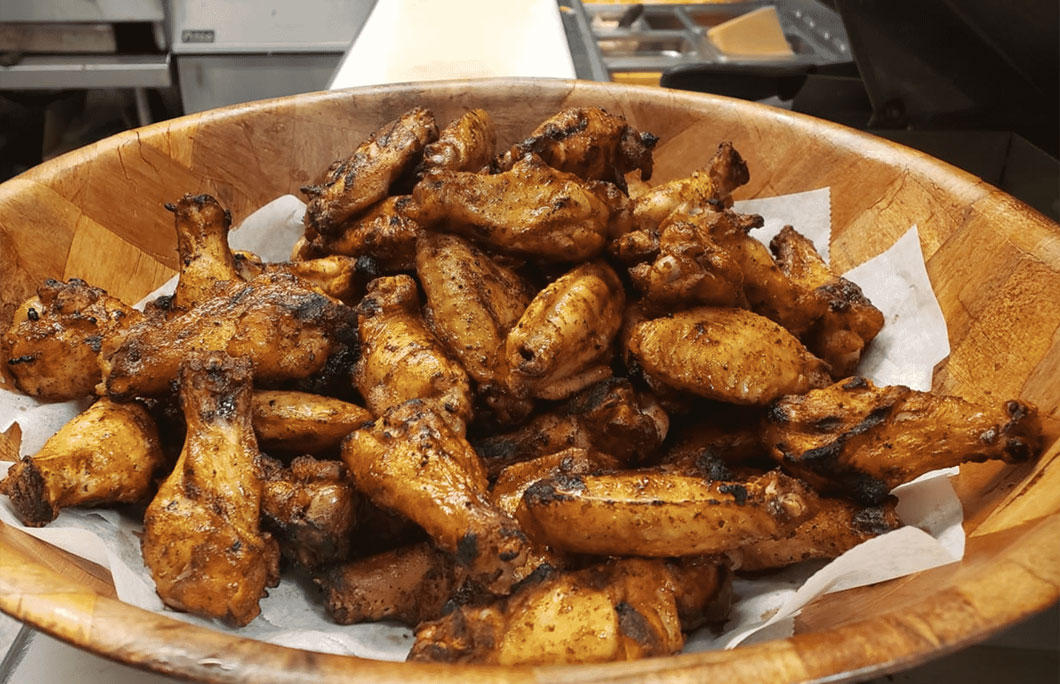 19. OH Pizza & Wings – Columbus
You can tick two boxes here in terms of treating yourself, by having the wings a starter and one of their amazing pizzas as a main course. The ultimate combo of two delicious foods!
The chefs here are super talented and place a huge emphasis on sourcing the very best produce. The wings are classic in style and they have absolutely nailed them to perfection.
---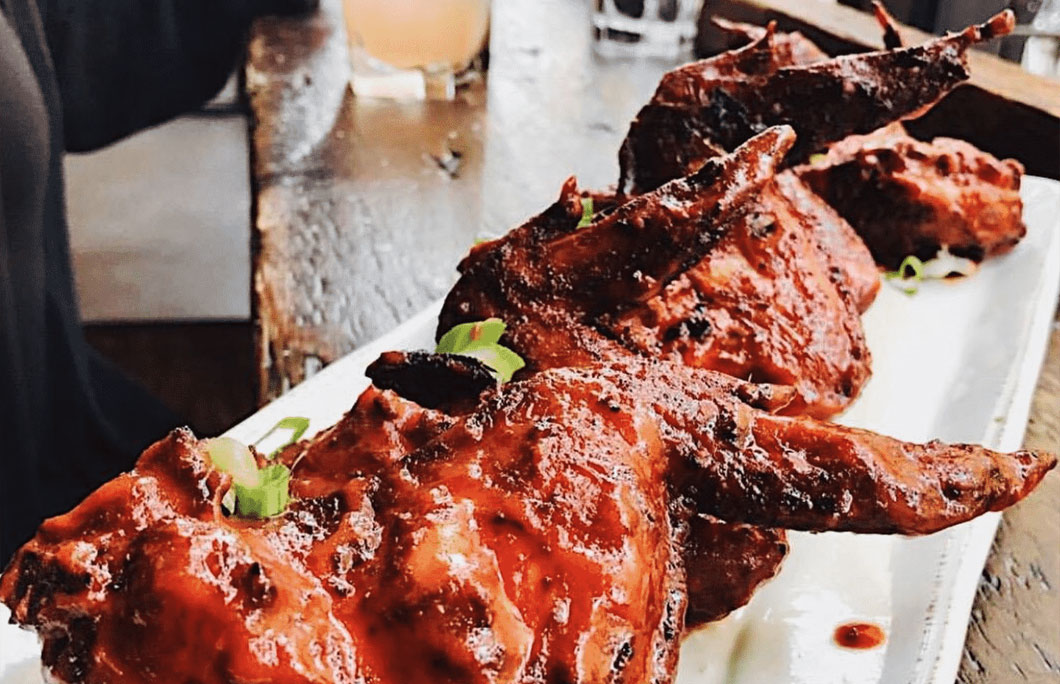 20. Butcher and the Brewer – Cleveland
Butcher and the Brewer encourages interaction and a sense of community through public house seating, progressive dining, and shared plates.
You will find some seriously good dishes on the menu, but you simply cannot afford to miss out on having a portion of wings on the table. Each wing is huge and comes coated in the most succulent and tasty sauce you could ever imagine.
---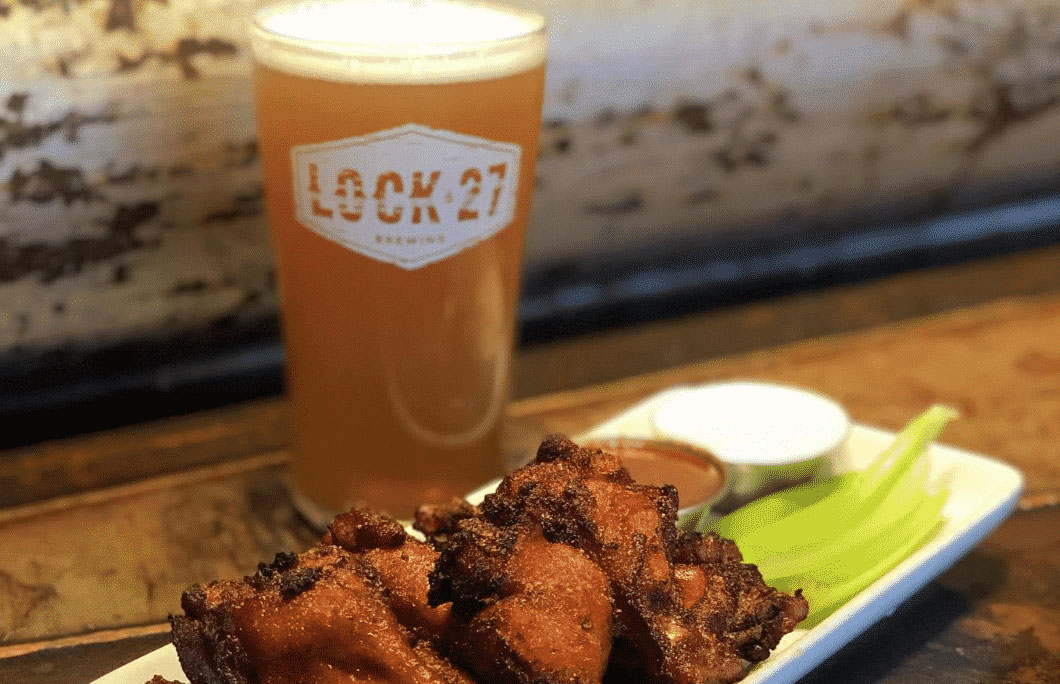 21. Lock 27 Brewing – Dayton
Lock 27 Brewing in Dayton are best known for their beer, which itself alone is amazing and would be reason enough to spend time here. What they have added though, is a full dining experience with all the classics you would expect like burgers, wings and tacos.
The staff will help you pair up the food with their beers but the wings go with pretty much everything.
---
22. Old Skool – Columbus
Old Skool is a brilliant place to come and chill with friends to watch sport or play trivia games. Add in a quality food menu with weekend brunch and you'll see why people love this place so much.
The wings are classic in style, with a tangy sauce and a wonderful rich dip to dunk them into. Best served with an ice cold beer which they have plenty of at hand.
---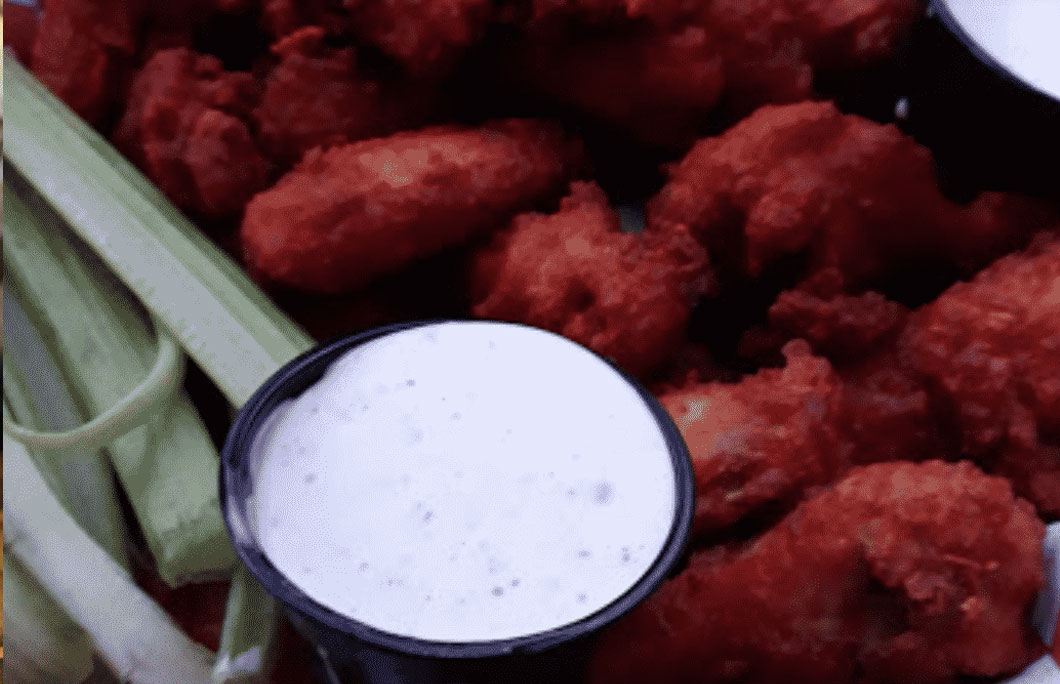 23. City Tap – Cleveland
City Tap is a popular sports bar in Cleveland that has a great menu packed full of classic dishes like burgers, wings and tacos. They also have a huge selection of beers both on tap and by the bottle.
Sitting here watching a big game and tucking into their huge portions of wings will make you one very happy customer indeed.
---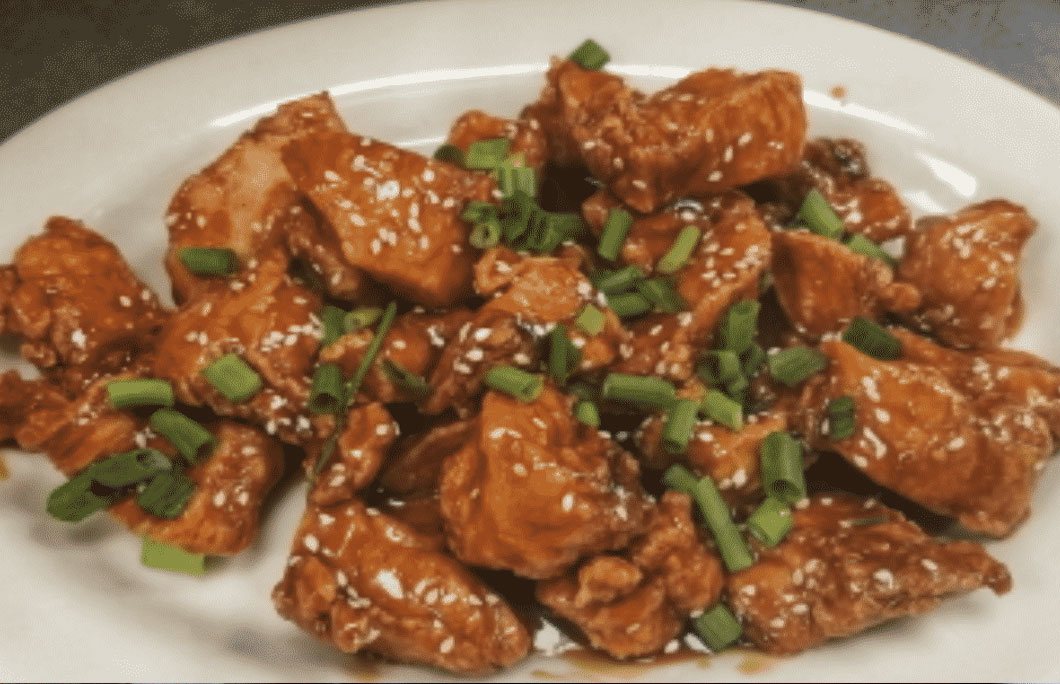 24. Nick's Restaurant – Xenia
From their award winning wings to succulent steaks and the legendary Big Nick burger, this is a place to come and eat truly great food. The portions are absolutely massive, so you will want to work up a serious appetite before coming here.
The also offer bones wings and you can even order 20 or 50 per portion if you are with a group and want to share.
---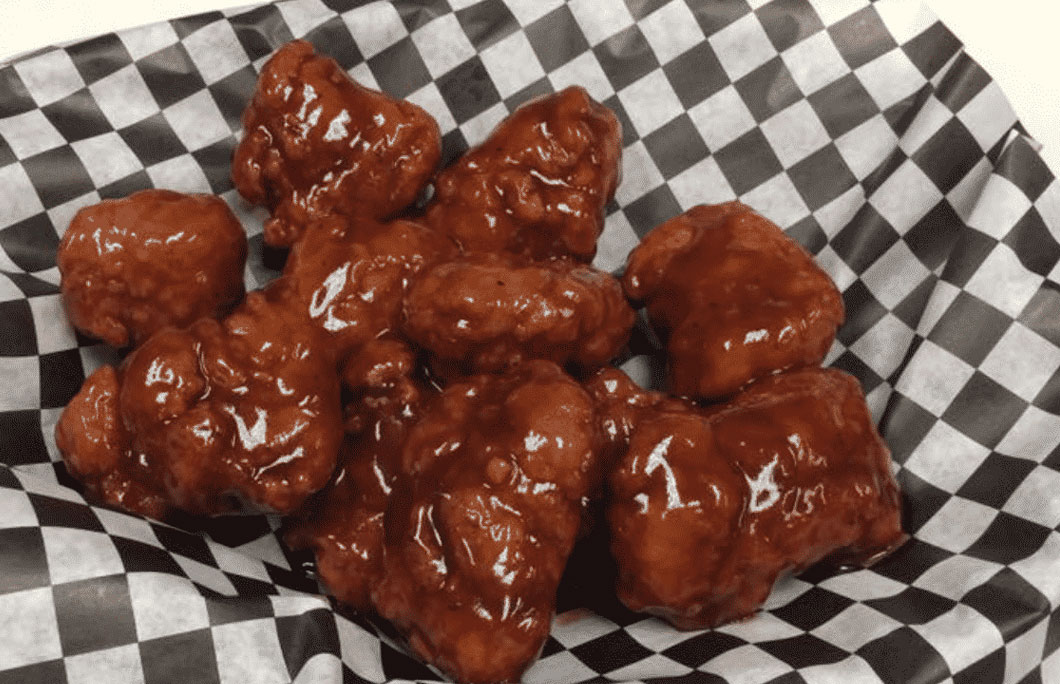 25. Hale's Ale and Kitchen – Hilliard
Lots of seriously good cooking including fish and chips, hot dogs, pastas and pizzas. The real star of the show however are the wings.
Their boneless wings are a must try as they are less effort and even more flavour. Big juicy pieces of chicken in a rich and tasty sauce. Easily some of the best chicken wings in Ohio.
---