The 25 Best Coffee Shops In Oregon
Coffee isn't just something you drink in Oregon, it's a way of life. The fact that there's more than 200 specialty coffee shops and micro-roasters throughout the state, including 80 roasters in Portland alone, sums up just how high quality the coffee shops in Oregon are. So, how to pick the best of the best? It's not easy, but we've tried.
From drip brews to silky lattes and everything in between, here's where you'll find the best coffee in the state.
Best Coffee Shops In Oregon, How do these rankings work?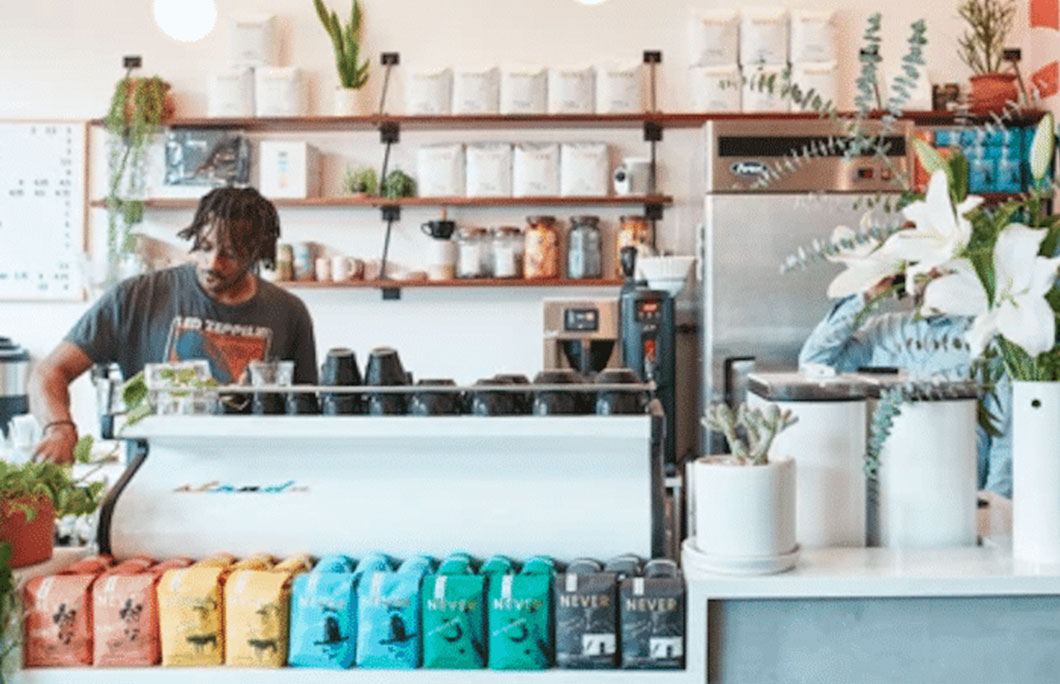 1. Never Coffee – Portland, Oregon
We recently named Never Coffee in Portland among our picks of the best coffee shops in the US for 2020, so you can be sure they soar to the top here. Try their signature drinks, such as the 'warm hug' with spicy cacao, smoked chillies, and cinnamon. You're going to want to order two of these for sure – this is too good to share.
---
2. Stoked Roasters – Hood River
If you like to change up your coffees, come to Stoked Roaster for certified organic beans roasted to perfection on their custom built 25lb San Franciscan roaster. Here, you can enjoy six Signature Series Blends as well as rotating single origin espressos. With friendly staff and fast service, you'll soon become a regular. They also hold free public coffee cuppings at their Tasting Room and Roasterie.
---
3. Water Avenue Coffee – Portland
With such a thriving coffee scene in the city, it's tough for cafes to make their mark, but Water Avenue Coffee's growing reputation as a go-to coffee shop in Portland is strong. Customers love their small batch roasted beans and passionate staff, who brew up everything from house blends to single origins.
They're all about sustainable and local vibes, with 90% or more of their coffee that they roast hand delivered to their partners within a 50 mile radius of their roastery.
---
4. Sleepy Monk Coffee Roasters – Cannon Beach
This cute Cannon Beach coffee roasters will welcome you in with its country-chic atmosphere – this is the very definition of 'hygge'. You'll spot it by the steady stream of locals out the doors, who love Sleepy Monk's micro-roasted beans and unique blends. How good does their Irish-inspired Bogman's Brew sound? It's a bold roast with robust, dark, and spicy flavours.
Be sure to order a fresh-baked scone, with a shot of Sleepy Monk's signature whipped cream!
---
5. Heart Coffee – Portland
Heart Coffee roasters has been a staple when it comes to coffee shops in Oregon since opening in 2009, and now has three locations and a roasting facility in the city. They merge Scandinavian and Portland coffee roasting styles, roasting green coffee according to the harvest cycles of each producing country. Whether you want a simple-but-perfect espresso, Chemex brew or V60, you'll find it all here.
---
6. Upper Left Roasters – Portland
Upper Left Roasters is home to high-quality coffee, cool decor and a tasty menu of locally sourced bites to eat. Of course, you can't bite into their spelt toast with local honey and sea salt flakes without a cuppa to wash it down.
Top picks here include the dark cherry cold brew blend, batch brews or a cortado made on their snazzy La Marzocco Linea Classic. It's a coffee-lover's haven.
---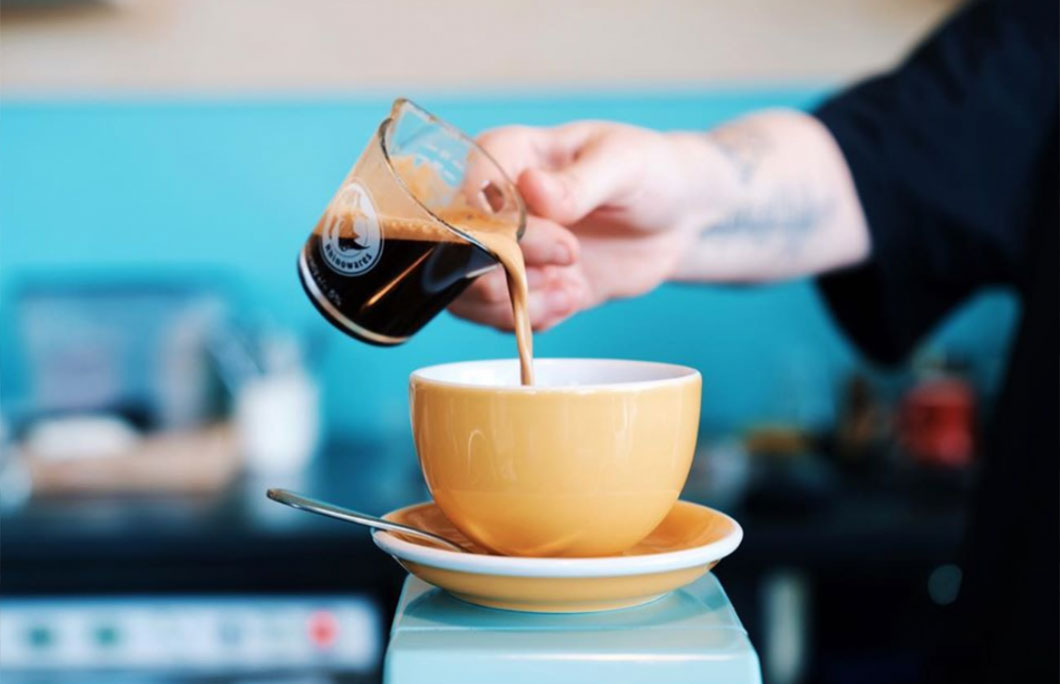 Image: @varina_hart
7. Push X Pull – Portland
Calling all coffee enthusiasts: Push X Pull is like a toy store for coffee-obsessed grownups. They strive to brew unique beans from world-class coffee regions, such as a honey processed Ethiopian bean. Add in colourful splashes of turquoise decor, staff who will happily suggest new coffee styles for you to try and a real sense of community and it ticks all the boxes.
You'll find rotating natural, washed, and processed coffee on drip, espresso, and pour over, plus more.
---
8. Sisters Coffee Company – Sisters
Founded in 1989 in a small wood cabin, Sisters Coffee were the first roasters to the Central Oregon area. They're still family-owned but have now expanded to two cafes, in Sisters and in Portland alongside a wholesale coffee supply. The Sisters location is the flagship store and roastery, where they roast up beans from rural farms. You can order both innovative coffee brews as well as all the classics here.
---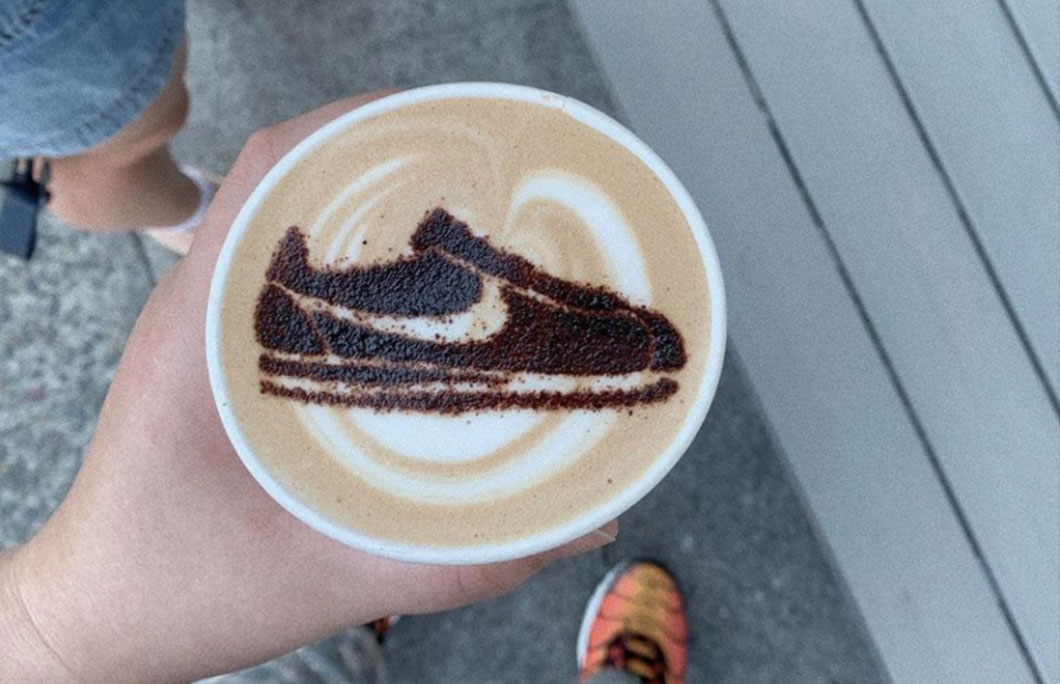 Image: @stephshrager
9. Deadstock Coffee Roasters – Portland
Seeking out something different for your daily java fix? Deadstock Coffee Roasters is a sneaker-themed coffee store serving up 'snob-free' coffees. Roasting their own beans Central and South America, Africa, Kona and beyond, Deadstock is consistently great for a tasty brew. You won't find any sneakers for sale here, but you will find rare sneaker collections and art from all corners that rotate in the shop monthly.
---
10. Noble Coffee Roasting – Ashland
If you find yourself craving a coffee in southern Oregon's Rogue Valley, you need to check out Noble Coffee Roasting. Noble Coffee Roasting has been a finalist eight times during the eight years of the Good Food Awards, aka the 'Coffee Oscars' so you be guaranteed top quality coffee. Working directly with farmers, they're committed to the improvement of the standard of living in coffee producing communities.
Pop into their store in Ashland to try new blends and brews made by skillful baristas.
---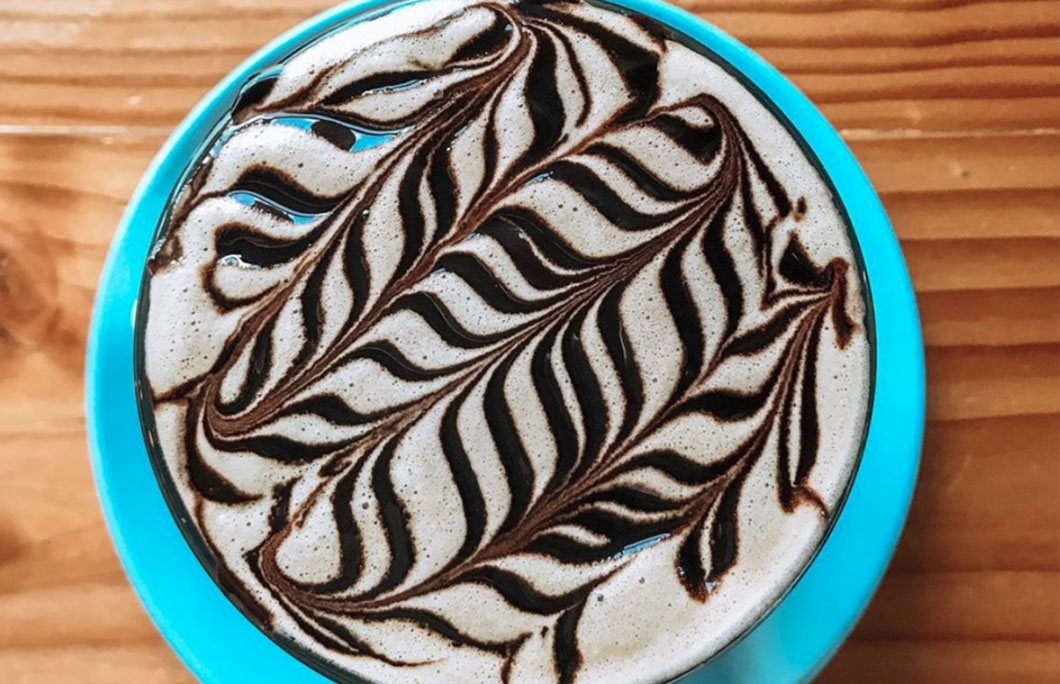 11. Proud Mary – Portland
Proud Mary is actually a popular Australian coffee shop that was founded in Melbourne, but they have made a splash in Portland. They source coffee direct from origin, and supply coffee around Australia and America, serving up their brews in true Aussie-style – quality brews with some fun, cheeky variations.
Plus, they roast all the coffee onsite. Proud Mary is the place to come for super premium brews; try the $13 Panama pourover for something special.
---
12. Stumptown Coffee Roasters – Portland
No list of coffee shops in Oregon is complete with a hat tip to Stumptown Coffee Roasters. While you'll now find their coffee all over America, their OG location in Portland is where it all began. It kickstarted a coffee revolution in the city when it first opened in 1999 and have six stores in Portland alone, where they roast their direct sourced beans. Stop by the Salmon Street store on Fridays at 2pm for free coffee tastings.
---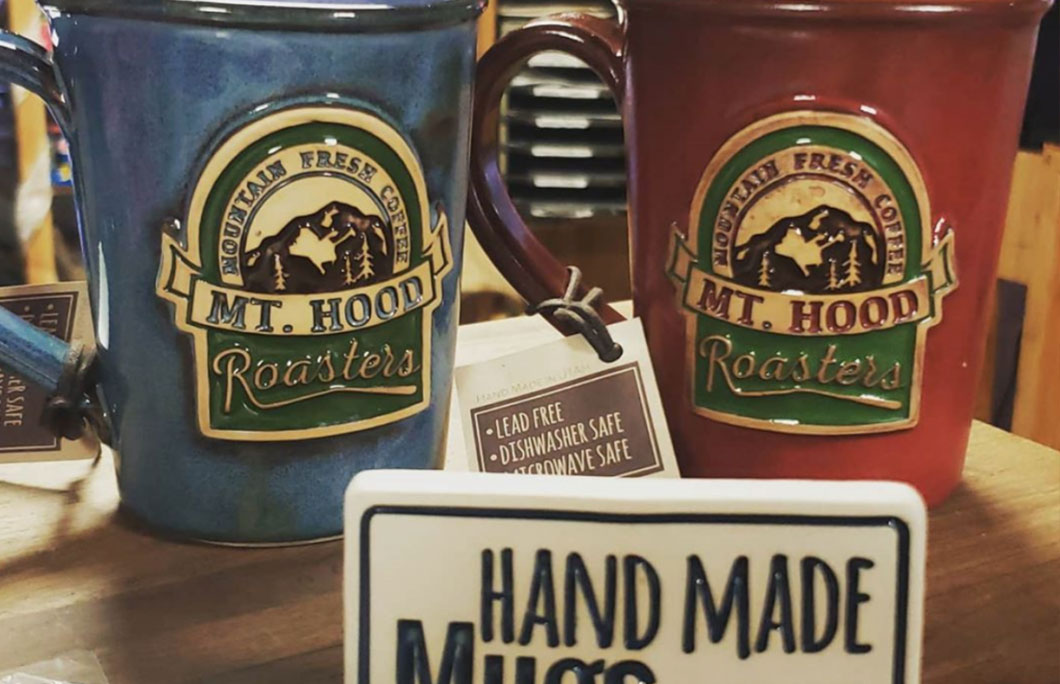 13. Mt. Hood Roasters – Rhododendron
Stop off on Mt. Hood Scenic Byway at this cosy family-owned coffee roastery for a pick-me-up of both signature blends and single origin brews. It's easily some of the best coffee you'll try in the state.
Mt. Hood Roasters also offers daily tours and coffee roasting opportunities – in 45 minutes, you'll know more about coffee than 99.9% of the world and get to enjoy several "hands-on" experiences.
---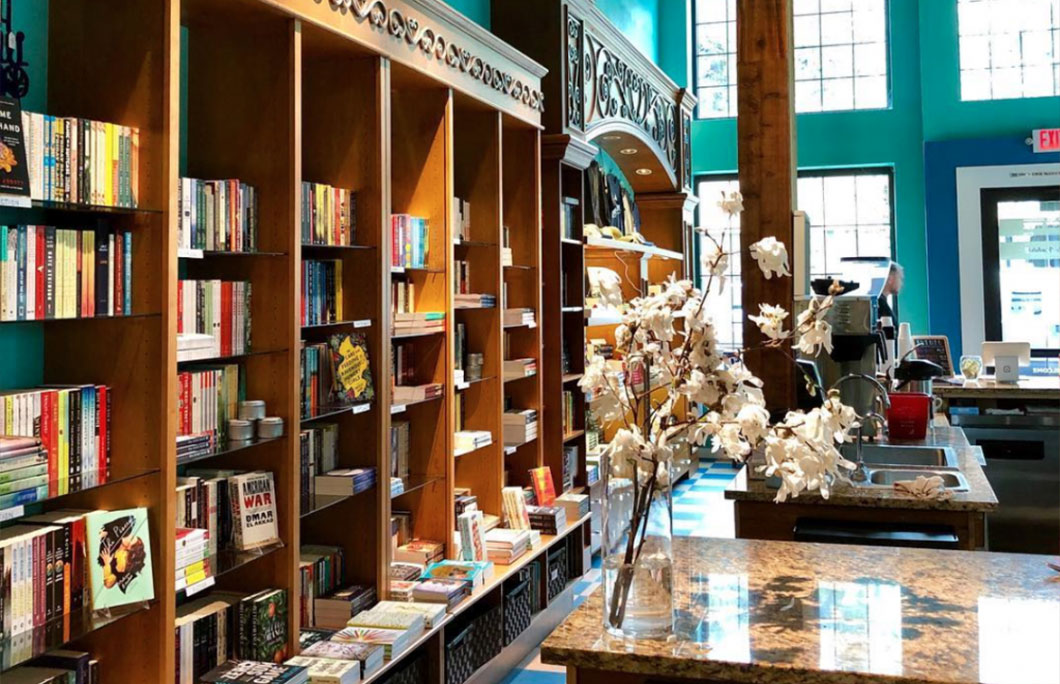 14. Black Ink Coffee – Oregon City
Black Ink Coffee is passionate about serving local coffee and goods, with a menu of Stumptown Hair Bender for its espresso drinks, as well as Ethopian Guji cold brews and pourovers ranging from Guatemala to Costa Rica. There's also a hearty menu of kombucha and craft ciders.
While you're waiting for your coffee here, you can browse books and gift items at the adjoining White Rabbit Gifts – books and coffee is the perfect combination in our eyes.
---
15. Coava Coffee Roasters – Portland
Coava Coffee Roasters is one of the city's most famous java joints, known for its innovative coffee styles. They elevate their coffee game by thinking outside of the box. Rather than using paper filters, Coava uses its own metal filter for their Chemex machine.
They take their coffee seriously here, but that doesn't mean you won't get a warm welcome at any of their Portland stores – quite the opposite.
---
16. Tailored Coffee Roasters – Eugene
Tailored Coffee Roasters is a micro-roastery that's 'fueled by hip-hop and kimchee, tempered by science, and driven by an unending search for exceptional coffee'. With those kind of priorities, you can be sure of a great cup of joe here. It's a quintessential third-wave coffee roaster, with Scandinavian-style light roasts and all sorts of coffee styles to try. One for the coffee geeks in town.
---
17. In J Coffee – Portland
In J Coffee's mission is to be a hub of connecting customers, roasters, and bean farmers. For this small-but-might Chinese coffee shop, this means cutting-edge coffee of unusual roasts from China and specialty Chinese-style drinks. It's perfect for those looking for new coffee flavours to discover. Be sure to try the HK milk tea, which is made with black tea that comes from a shot out of an espresso machine.
---
18. Caravan Coffee – Newberg
Caravan Coffee is an Oregon-based, quality-focused coffee roaster that serves up ethically source coffee from all over the world. In the mood for an espresso, Chemex brew or coffee tasting flight? You'll find all that and more. They've a strong reputation for quality coffee that's roasted fresh and brewed up by top class baristas. When it comes to must-visit coffee shops in Oregon, you can't miss this place.
---
19. Good Coffee – Portland
This up-and-coming coffee brand now has four locations in the city, each one sleekly designed and boasting a menu of expertly roasted and brewed coffees, as well as killer bites to eat. Founded by two brothers, Good Coffee still retains its homey atmosphere, with great staff and a lively buzz. You can't go too far wrong with a simple cortado here, or try the matcha lavender latte.
---
20. Kiosko – Portland
Kiosko is a beautiful little 14×14 space along the marina that looks cute beyond belief, impressing even before you set foot inside.
The main part of their business is coffee roasting, and they sell both wholesale and online with a sole focus on Mexican coffee beans. You can't beat a fresh cup of their own coffee served by their amazing baristas i the store itself though.
---
21. Case Coffee Roasters – Ashland
Case Coffee Roasters do everything from online subscriptions, roasting coffee for others and wholesale coffee. Basically, all the stuff any coffee fiend needs in their life.
Upon entering their beautifully branded shop, the whole experience really comes together. From the skill of their staff to the perfectly selected beans, this is an experience that will have you instantly hooked.
---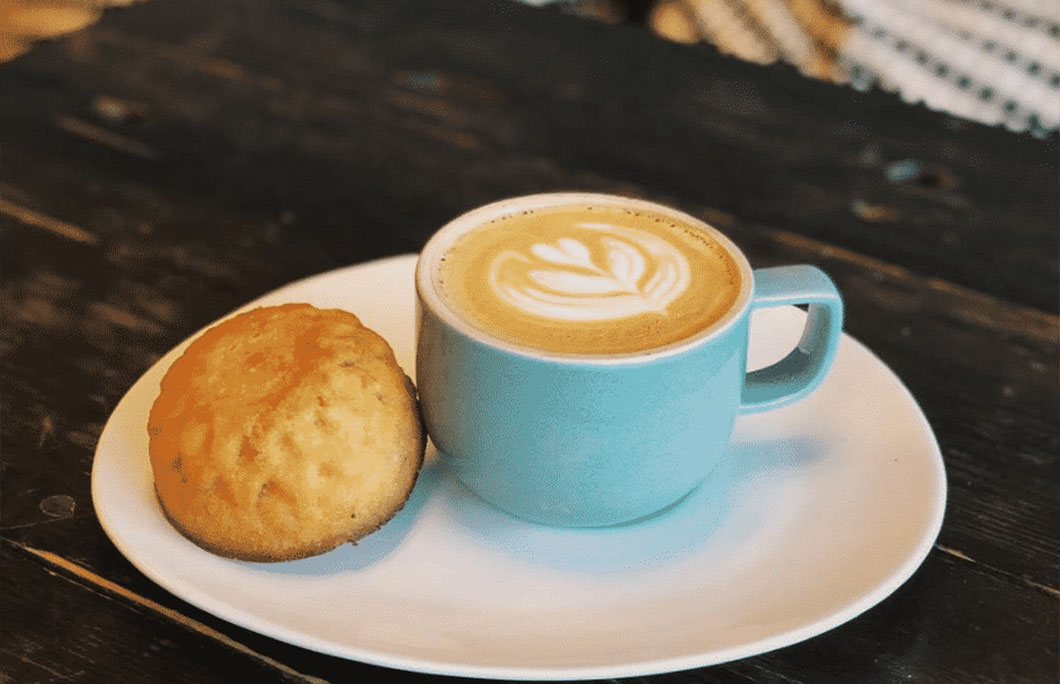 22. The Bow + Arrow Coffeehouse – Damascus
The space has only been open since 2019, but they have made a huge impression in a short period of time.
What makes this place stand out is that it is so much more than a coffee shop. It is also a community gathering place that has a friendly atmosphere, focused on making you feel right at home. But of course, the coffee is superb, too.
---
23. Good Bean – Jacksonville
The business has been Southern Oregon rooted since 1990 and they source beans globally and roast them locally. The beans are hot air roasted for a consistent flavour and all-round depth.
As well as great coffee, they have one of the best breakfast menus in the area which will help you have the perfect start to the day. Once you've been here once you will be coming back again and again.
---
24. The Governor's Cup Coffee Roasters – Salem
They have been serving the Salem area since 1991 and are very much part of the fabric of the community. More than a coffee shop, The Governor's Cup are also a specialty coffee roaster, a bar. lounge, art space and music venue.
While the coffee is out of this world, it is the energy that the place puts into your soul that will really get you going for the day.
---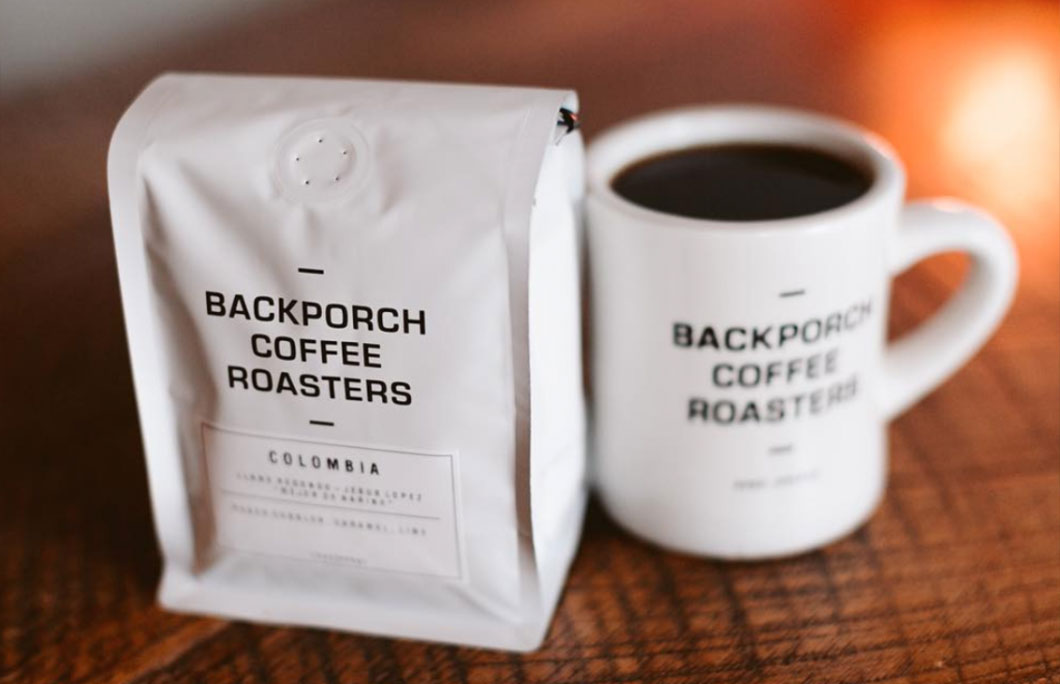 25. Backporch Coffee Roasters – Bend
Backporch Coffee Roasters have grown to four locations where you can drink their wonderful range of coffees, and they now have a large following of passionate fans who love what they do.
They place huge emphasis on sourcing their beans ethically and their customers really buy into the story. This is so much more than just a cup of coffee.
---