The 50 Best Places For Pizza In California
With an abundance of fresh, farm produce to work with and talented chefs, the pizza In California is right up there with the very best in the world.
Just like most things in this state, the quality of food scene here is constantly shooting to new levels. Chefs, entrepreneurs and families that have been making pies for generations all push each other to greater heights. So, to celebrate all the great pies in Cali, we've rounded up the best of the best.
From deep-dish, Chicago-style or classic Neapolitan Italian to New York slices, there is something for absolutely everybody on this list.
Prepare to start drooling as you hit up the the 50 best places for pizza in California…
The 50 Best Places For Pizza In California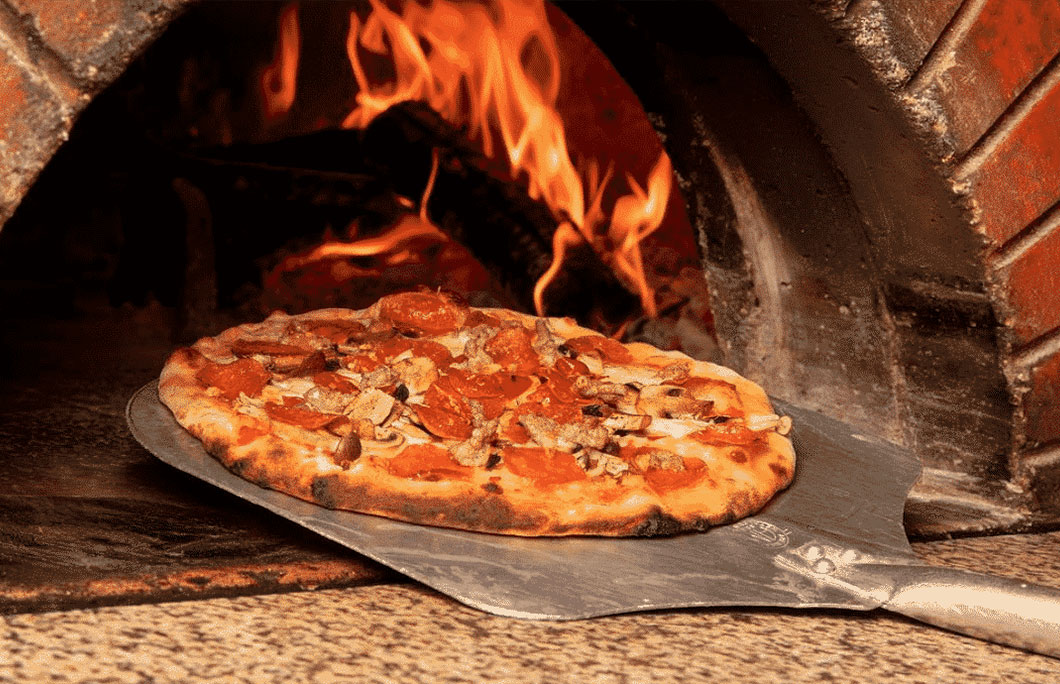 50th. Willow Street Wood-Fired Pizza – San Jose
They've been making pizzas here since way back in 1991, so it is safe to say they have perfected the art with three decades of experience under their belt.
The key is the wood-fired oven which generates an outstanding crust and cooks the pies in under a couple of minutes. They come to the table as with molten lava melting cheese on top and an array of gorgeous toppings to choose from.
---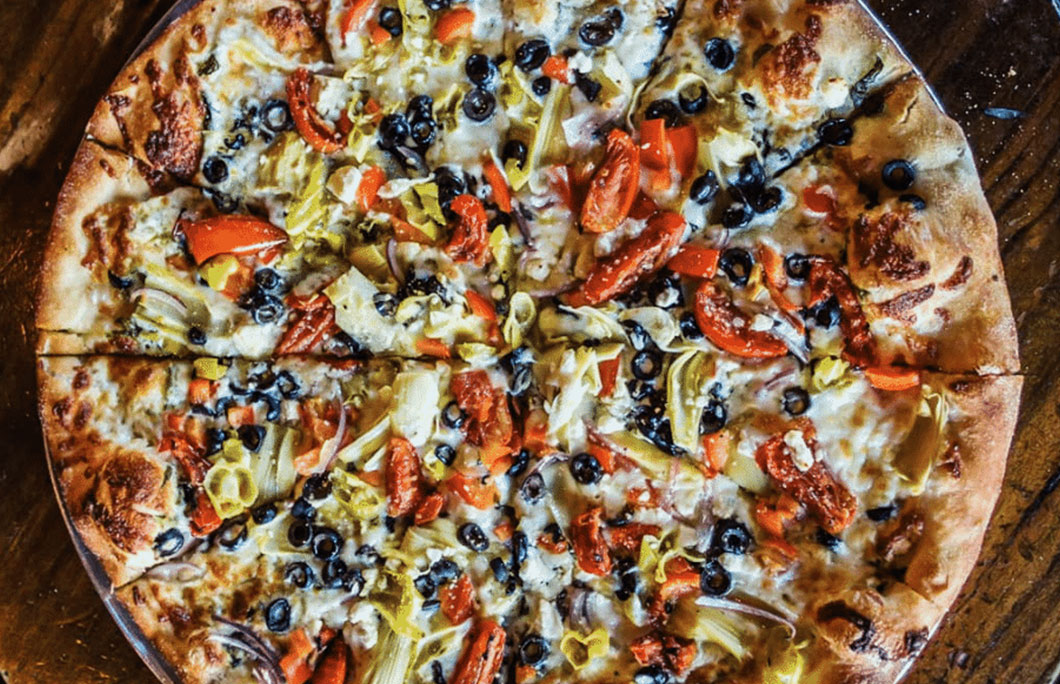 49th. Uncle Vito's Slice of NY – Sacramento
They have locations in both Willow Street and Los Gatos, where they serve up a menu packed full of some serious treats. You'll find loaded fries, tacos, pasta specials and most famously their wonderful pies, which are absolutely to die for.
If you include a large selection of craft beers this is the perfect place to hang out with a group of friends.
---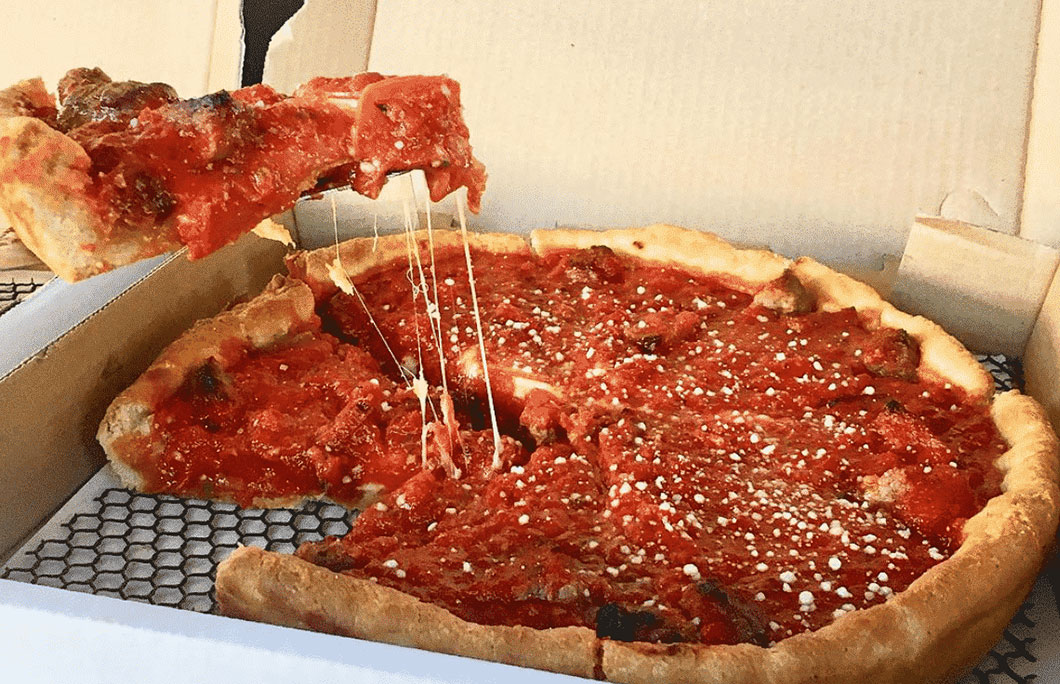 48th. Hollywood Pies – Los Angeles
Hollywood Pies claim to make the best deep dish Chicago style pizza outside of Chicago; once you taste one of their pies it is very hard to dispute that claim.
The portions are absolutely massive, so you will want to build up an appetite or bring a couple of friends along with you. It's all about that super rich tomato sauce and the crisp crust that holds everything together perfectly. You will feel like you are in heaven.
---
47th. The Luggage Room Pizzeria – Pasadena
The Luggage Room was once, in fact, an actual luggage room. In Pasadena's historic 1934 Del Mar Train Station, Golden Age movie stars left their bags here during their journey to and from Hollywood.
The room now has a wonderfully cosy feel to it and as well as amazing pizzas that are simple and close to perfection they have super craft beers and cocktails. Their prices are affordable and the staff super friendly, meaning this is a venue that ticks all the boxes.
---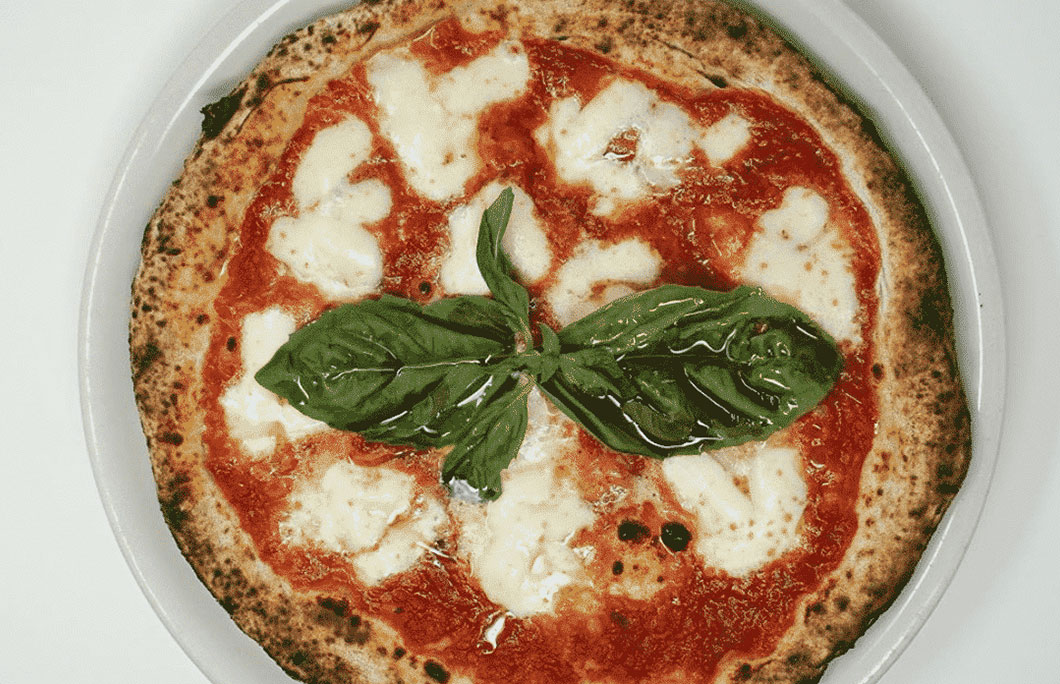 46th. Caffè Calabria – San Diego
They are best known for serving some of the best coffee in town. However Wednesday through Sunday, experience the Italian neighbourhood bar; pizza, cocktails, espresso, and antipasti. Their pizzas are super traditional in style, and rely on the absolute best of ingredients. The end result means you don't need lots of toppings as the basics are so good.
Add in one of their house cocktails and you are in for a very special evening indeed.
---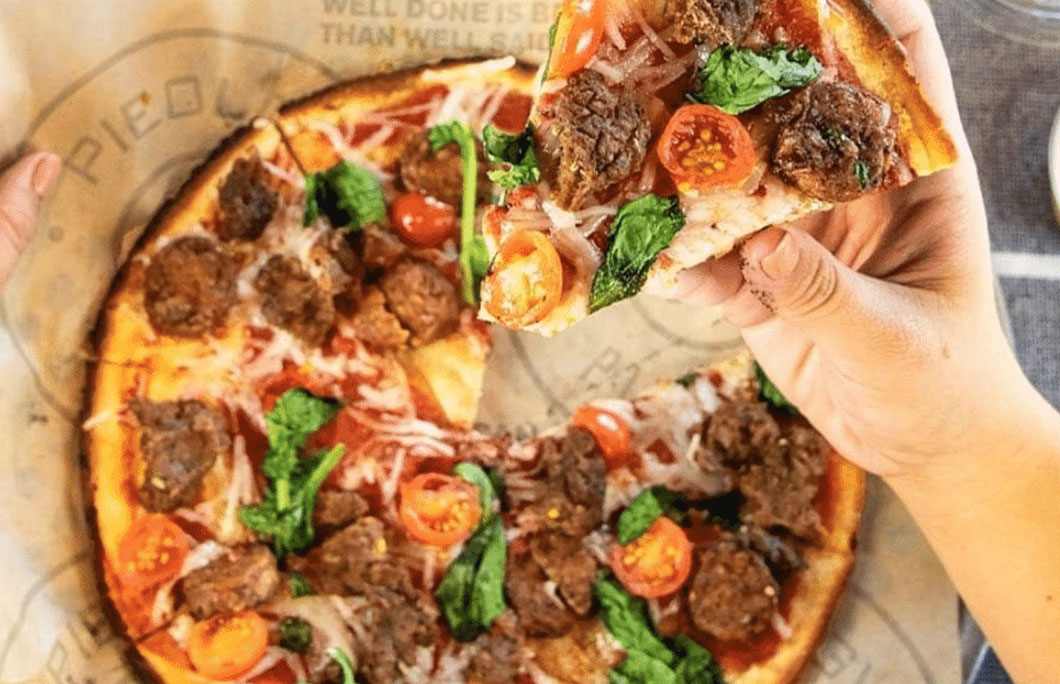 45th. Pieology Pizzeria Fig Garden – Fresno
Pieology is a small chain with outlets in a handful of states that is catching the imagination fast with their innovative pies.
The secret is their huge range of diverse and exciting toppings coupled with a perfect thin and crispy base that is nailed every single time. You won't feel bogged down or bloated after one of their pizzas. The perfect little treat for yourself, all served up super fast as well.
---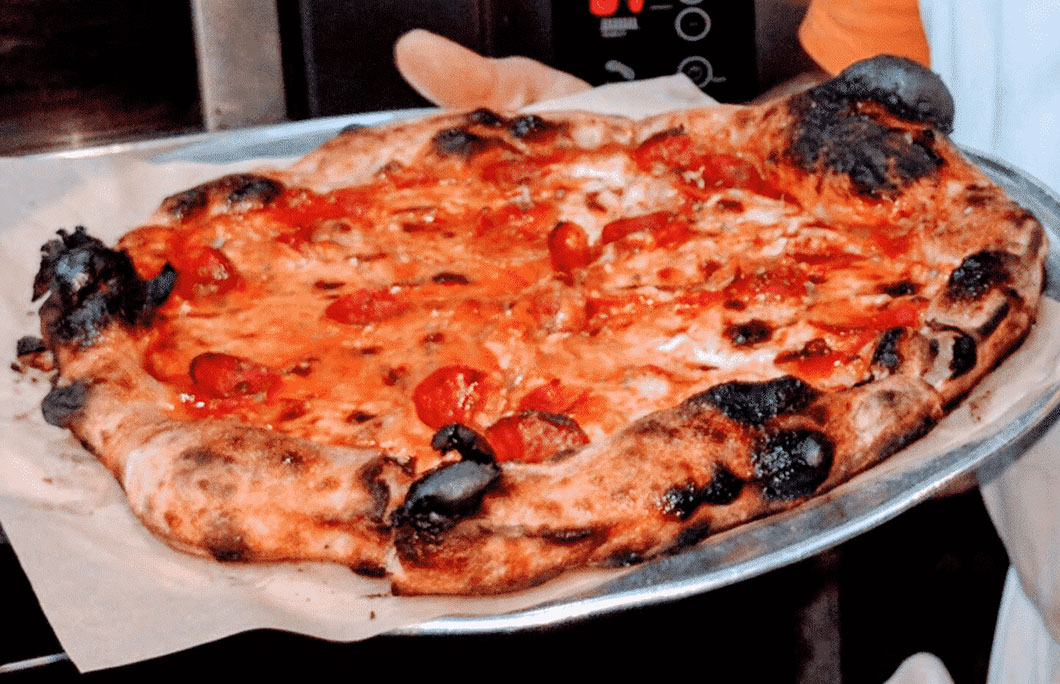 44th. PizzaHacker – San Francisco
PizzaHacker is an aptly named pizza joint in a city that is known for its tech companies and hacking culture. The dough is that perfect combination of chewy, crispy and soft all in the one mouthful. Combined with their house made tomato sauce and original toppings, you are in for a serious treat.
You can instantly tell how good it is by how busy the place always is. They do online ordering with kerbside pickup if you pay in advance.
---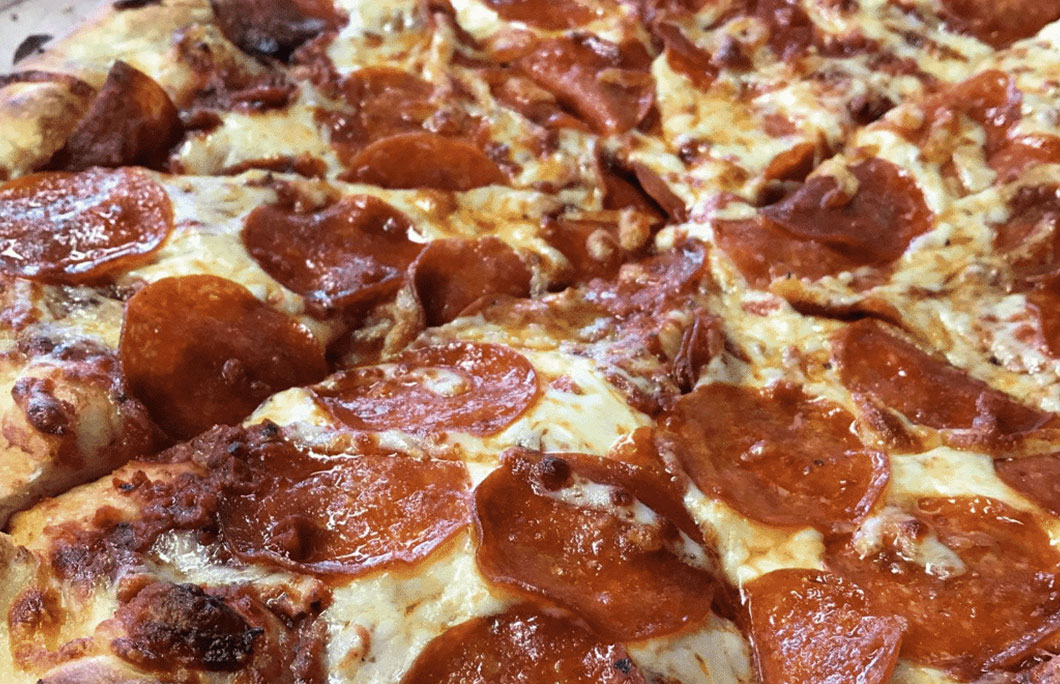 43rd. Gianni's Pizza – Monterey
Their famous homemade pizzas have a delicious crust covered with a rich, tasty sauce, loaded with the freshest meats and local vegetables available.
They also do a great calzone (folded) pizza if that is what you are into or they have salads and pastas. To come here and not have the pie though, would be a travesty. Just make sure to keep some room for their delicious gelato.
---
42nd. 786 Degrees – Sun Valley
The name of this fantastic restaurant refers to the temperature of the oven. That is the firing heat that is needed to cook up their pies in less than two minutes.
They combine super classical Italian style pizzas with original toppings that will blow your mind in terms of flavour combinations. Every pizzas is like a tapestry upon which they lay their creative genius.
---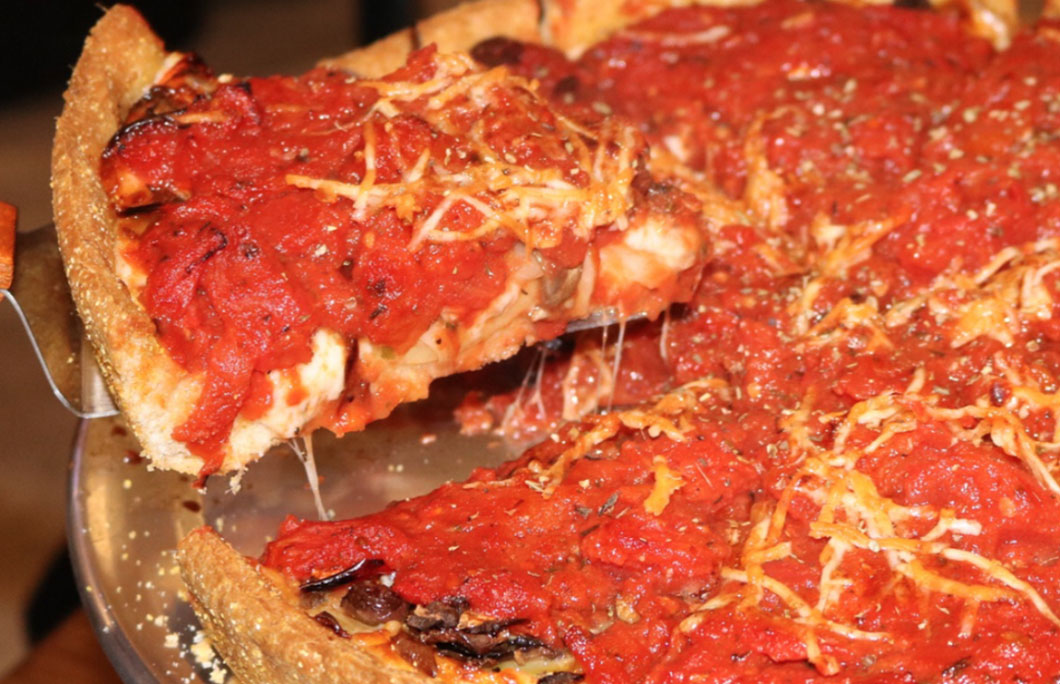 41st. Heirloom Pizza Co. – Monterey
Heirloom Pizza Co. is a deep dish pizza restaurant featuring a seasonal menu with a focus on sustainability and environmental justice. Sure, the pizza tastes good, but you'll feel even better knowing how it has been sourced and made.
They also offer up a great selection of craft beers and have some of the friendliest service in the business. All in all, a place that ticks every single box.
---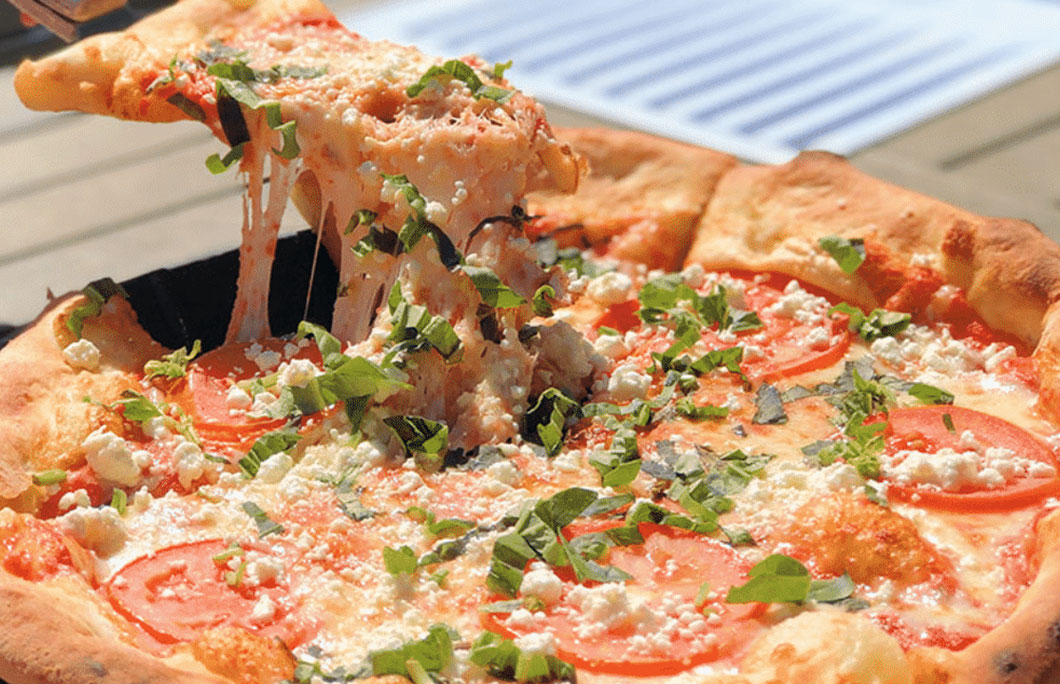 40th. Spruzzo – Malibu
Spruzzo is an upscale family friendly restaurant in Malibu with generous portions and a menu packed full of delicious treats for everybody.
Their pastas are especially good but life doesn't get much better than sitting out on their terrace, eating wood-fired brick oven pizzas and having a nice glass of wine. The terrace is heated so can be used all year around and has stunning ocean views.
---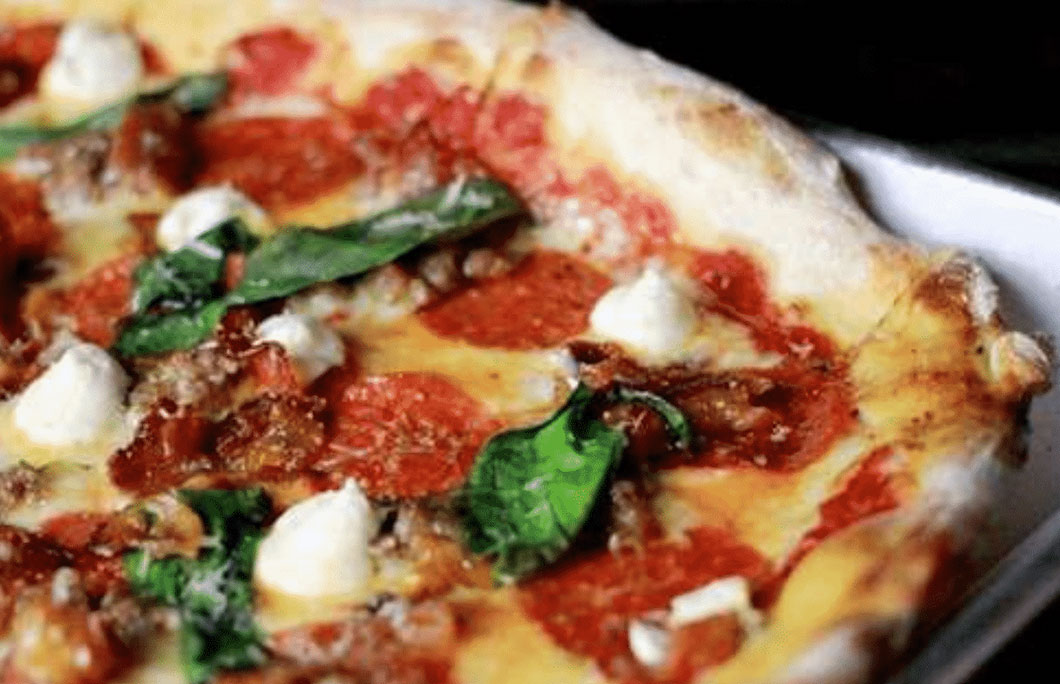 39th. Basic Bar & Pizza – San Diego
You'll find this 5000 square foot warehouse restaurant and bar in the heart of East Village in Downtown San Diego. As soon as you step foot inside you will feel the energy and buzz of the place and know a special night awaits you.
Their pizzas come with a super thin crust, which when combined with their imaginative toppings ensure that you are in for a wonderful meal.
The ideal place to start a big night our with a group of good friends. The drinks and laughs will be flowing in no time.
---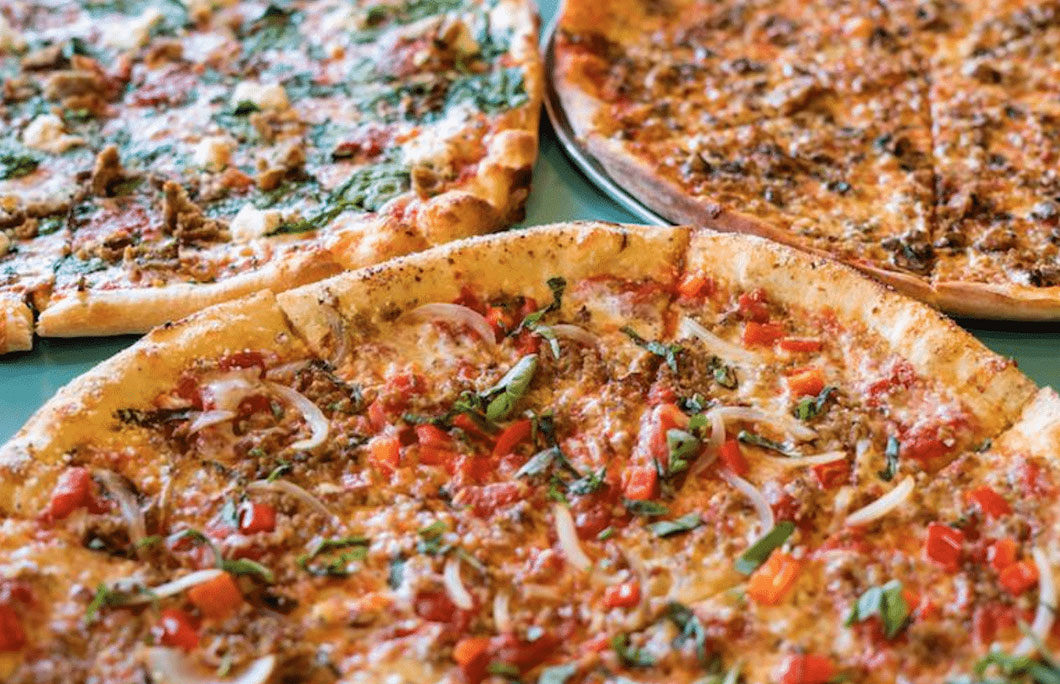 38th. Tomato Pie Pizza Joint – Pasadena
They serve up East Coast-style pizza as well as some wholesome pasta dishes in their two locations in the city. You could try to eat a whole pie on your own but it would be a serious challenge so most people mix and match a couple of slices.
Their pizzas are super popular for people to take home with them and are made for sitting and devouring on the couch!
---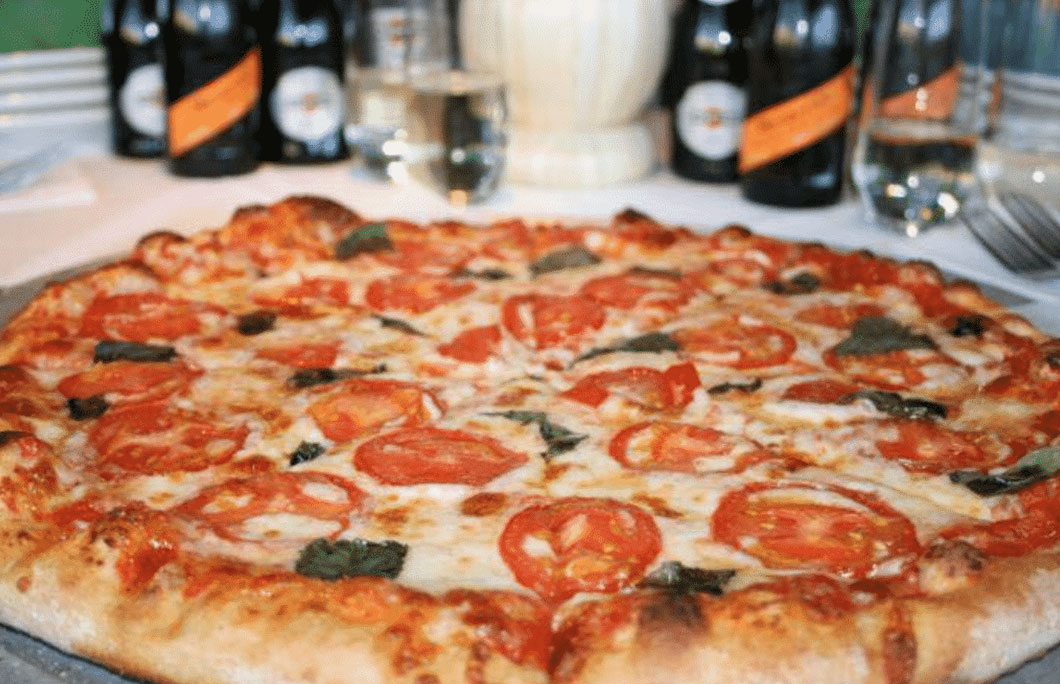 37th. Lido Pizza – Van Nuys
Authentic, quality Italian food served up by a family owned company since way back in 1958. With many restaurants coming and going within a couple of years, you can tell they are doing something seriously right here over half a century later!
They actually have four locations now which are all as good as the original. You could get tempted by some of the other Italian dishes on the menu but you couldn't come here and say you didn't have the pizza! It would be bordering on criminal!
---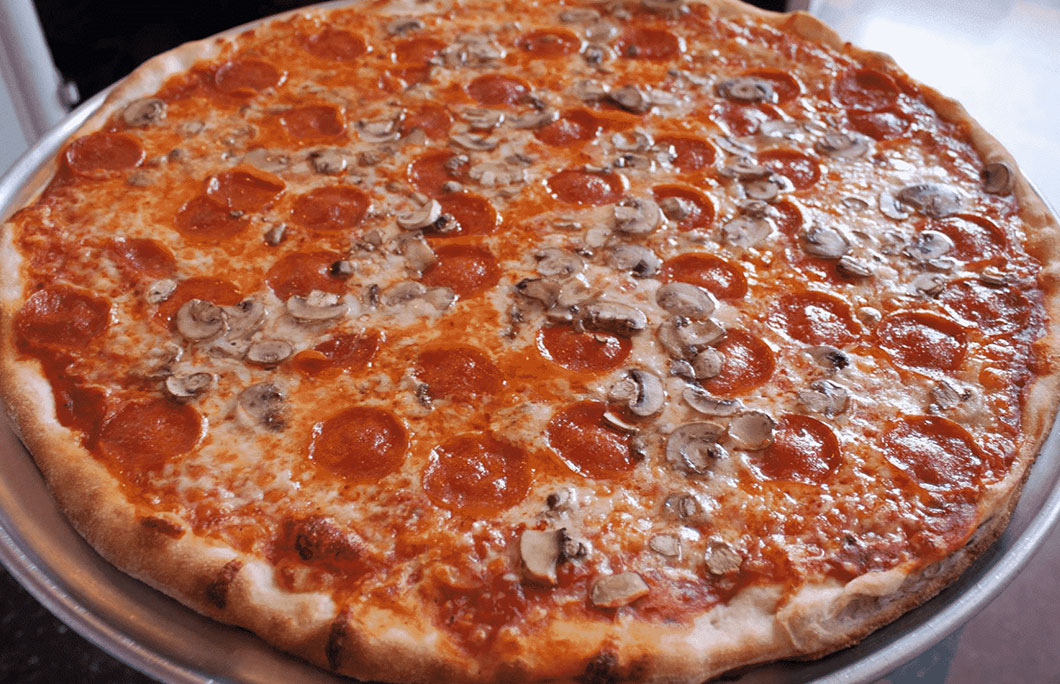 36th. Bibo's NY Pizza – San Jose
Their dough and sauces are made in house daily and they load a massive 1lb of cheese onto each pie they produce. A couple of slices here with some classical toppings and you could close your eyes and easily be in New York.
They serve them as either a 20″ pie or by the slice. Prepare to start seriously drooling when you see them for the first time.
---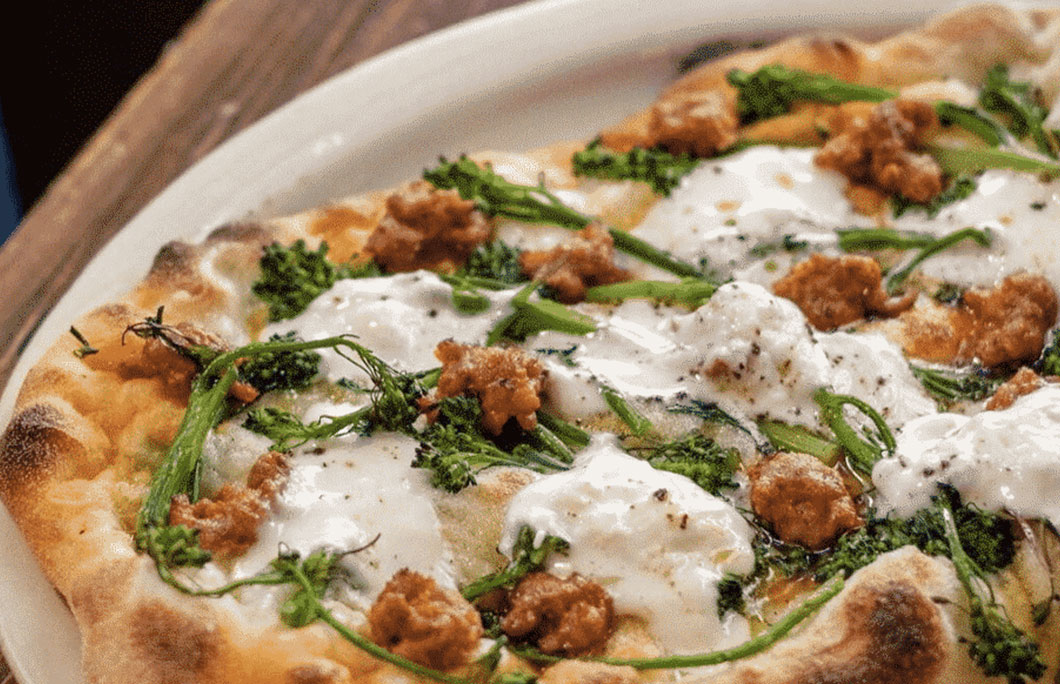 35th. MONTESACRO Pinseria – San Francisco
Montesacro is the name of a neighborhood of Rome. A working class quarter, like many others affected by the aftermath of the Second World War.
Their aim is to take inspiration from the time where people shared long wooden benches and drank wine together while enjoying great food.
Their cooking is fine dining in its standard of preparation but without any of the pomp and ceremony. Quality ingredients, honest cooking and a seriously good range of pies that will truly blow your mind.
---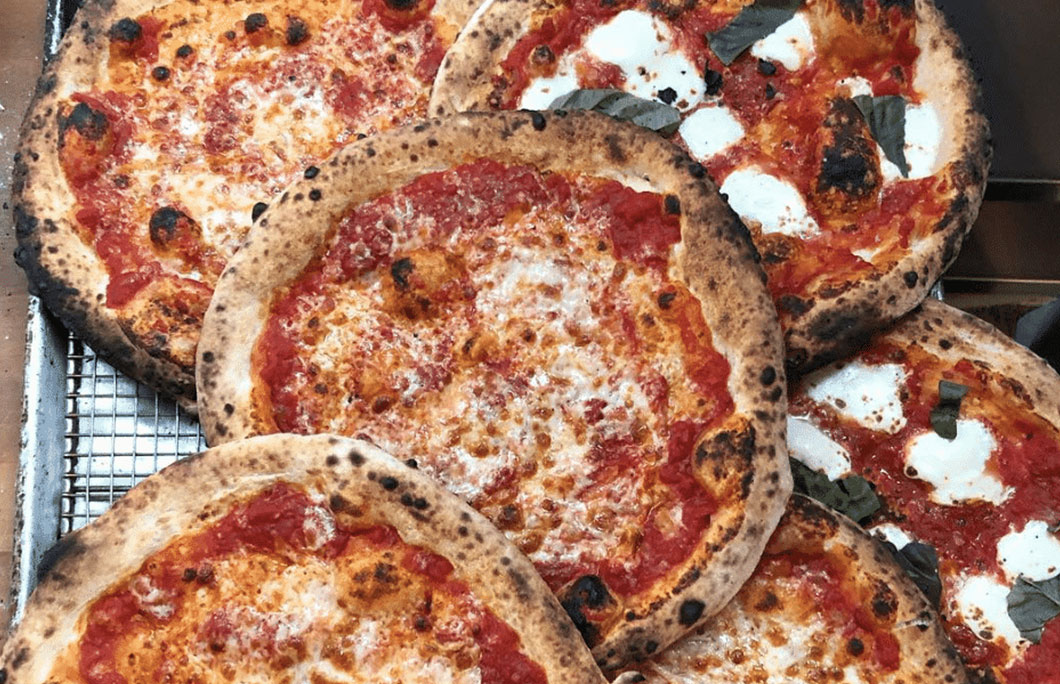 34th. Pitfire Artisan Pizza – Venice
Their pies are the star of the show and cooked in a wood fired oven that gives them the most unbelievable crust, taste and texture. They are also the perfect size for one person meaning you will devour every last mouthful without feeling too full or bloated.
Pitfire also have an extensive craft beer menu, often have live DJs and just generally make it a fun place to hand out in. An ideal venue to come and spend quality time with good friends.
---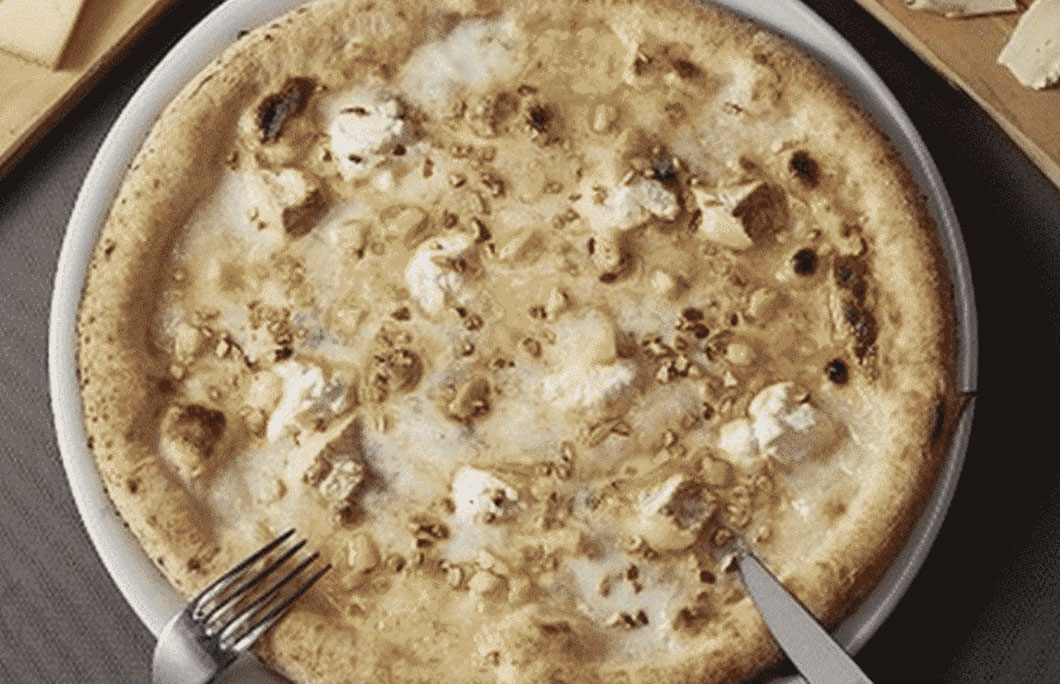 33rd. 800 Degrees – Los Angeles
800 Degrees is a fast growing brand that has locations dotted across the USA but they maintain that homely Italian restaurant feeling. Everything on the menu is based on cooking with fire, including great whole chickens, salads and their signature pizzas.
There is a huge variety and the key to all of their success alongside talent and vision is the super high-end ingredients they source and use.
---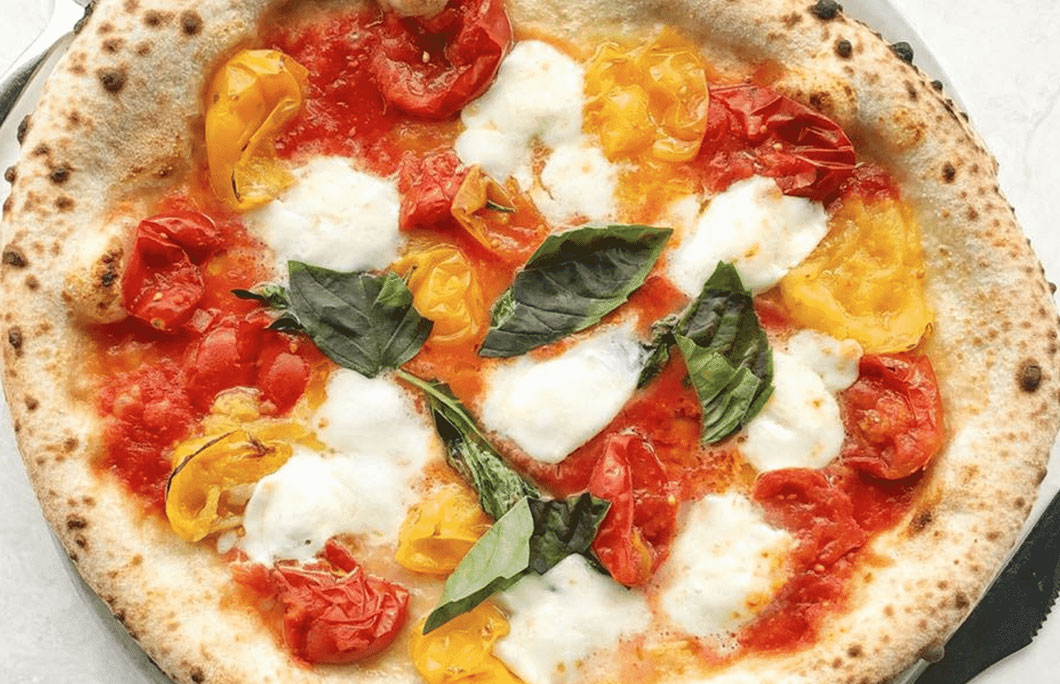 32nd. Angelina's Pizzeria Napoletana – Irvine
A Napoletana-style pizzeria located in Orange County where guests dine on authentic Italian food and Pizza Napoletana made using only the finest ingredients imported from Italy and fresh produce from local farms.
They keeps things super authentic and really pull it back to the core components of a great Italian pie. You'll probably never taste dough, tomato sauce or mozzarella as good as this in your life again. A winning combination.
---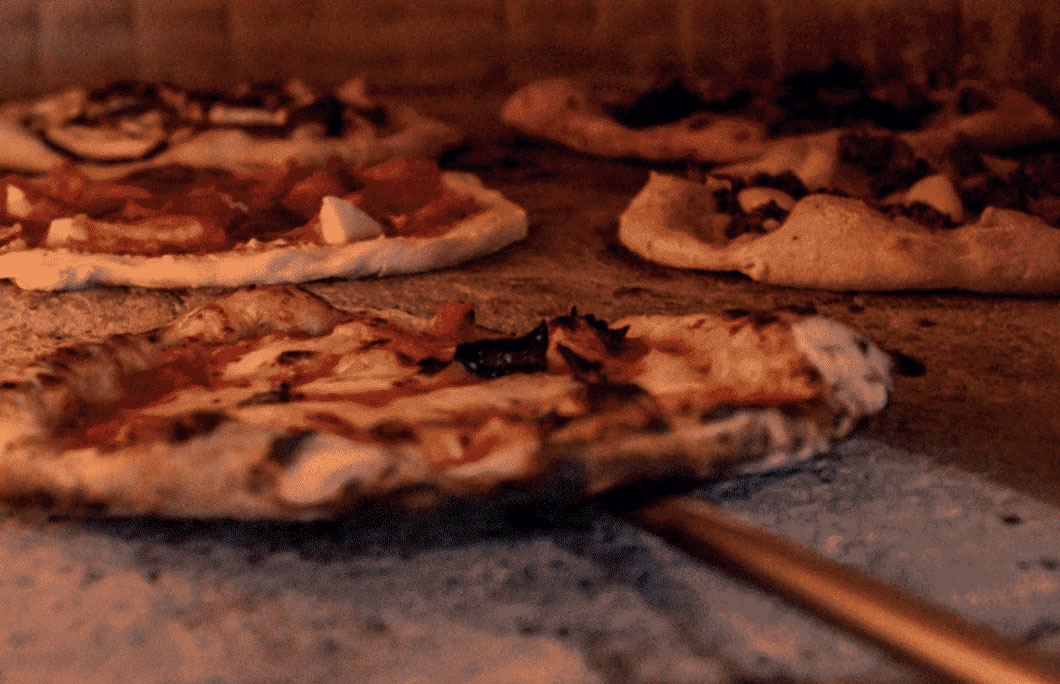 31st. Mozzeria – San Francisco
They been making pizzas in a beautiful, 5,000-pound Stefano Ferrara oven since back in 2011 and have attracted a huge and passionate following.
As soon as you take your first bite you will see what all the fuss is about. The charred crusts are absolutely to die for and have that wonderful smokey flavour.
Mozzeria's menu also includes small dishes with fresh ingredients sourced from community farmers markets. A wine bar, local beers on tap, vintage sodas and desserts assure you will thoroughly enjoy your time here.
---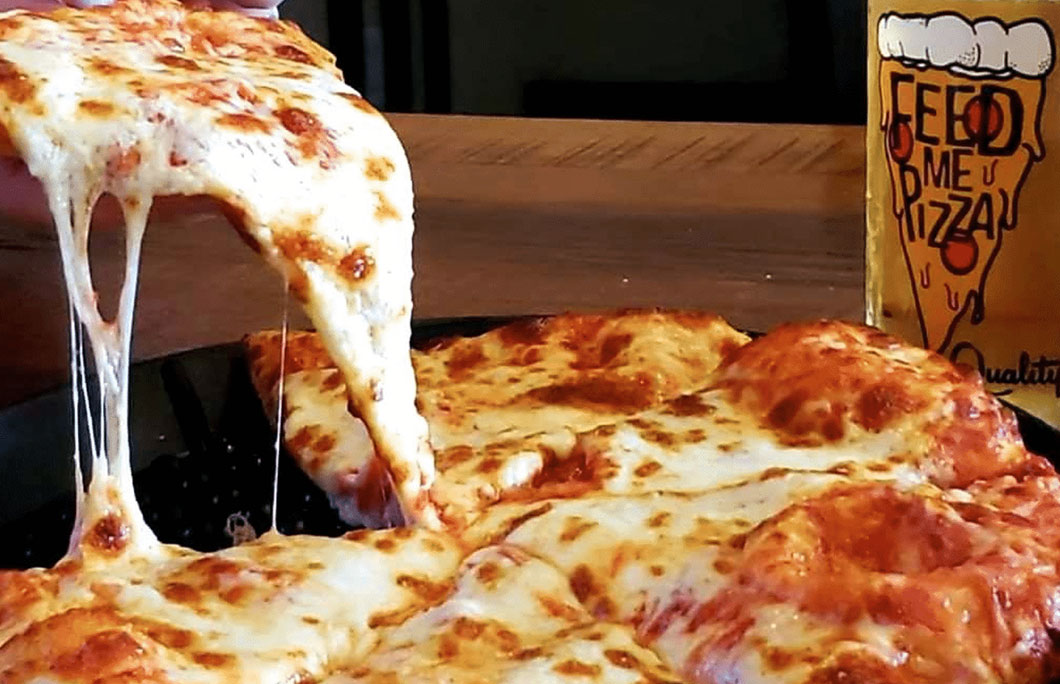 30th. Old Town Pizza – Roseville
They have been open since 1999 and now have three locations: the original in Old Town Auburn, Old Town Lincoln and Historic Roseville.
They pride themselves on having a large selection of craft beers which when combined with their pies will have you jumping with joy. The sort of place you might come for a pie and beer, and end up staying for hours with friends.
---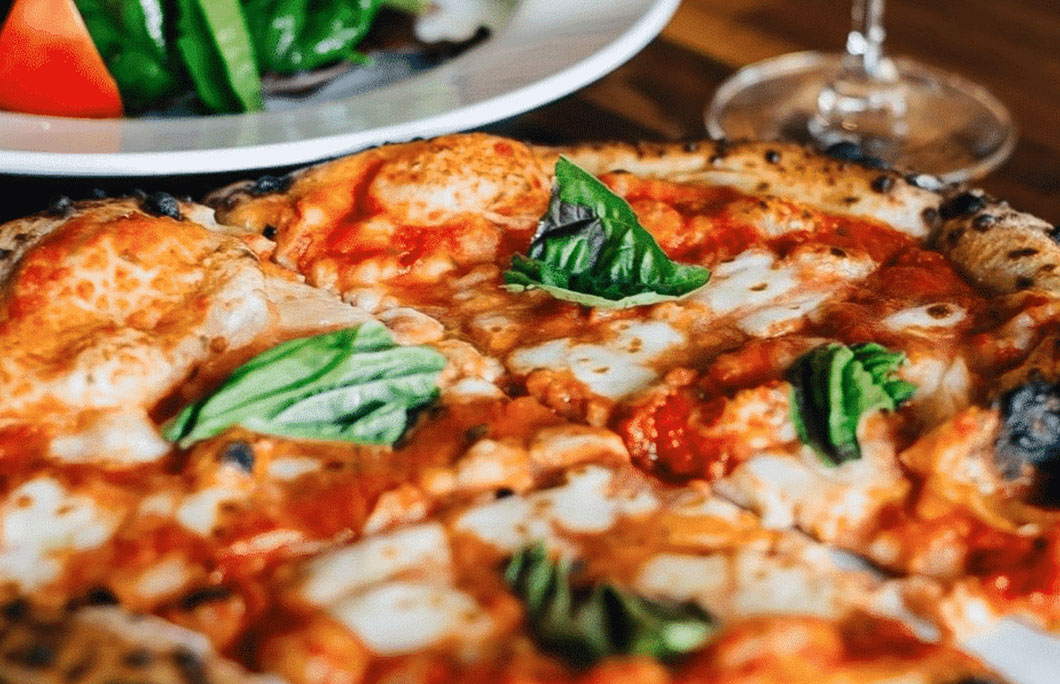 29th. Isola Pizza Bar – San Diego
This restaurant is named after the the chef Massimo's Nonna (grandmother) who inspired him to create world class Italian food.
Every single detail of the pizza has been carefully thought out and prepared to perfection. Food this good doesn't happen by chance and is all about the details. They take their pizza so seriously that the wood fired oven was imported from Naples in Italy.
---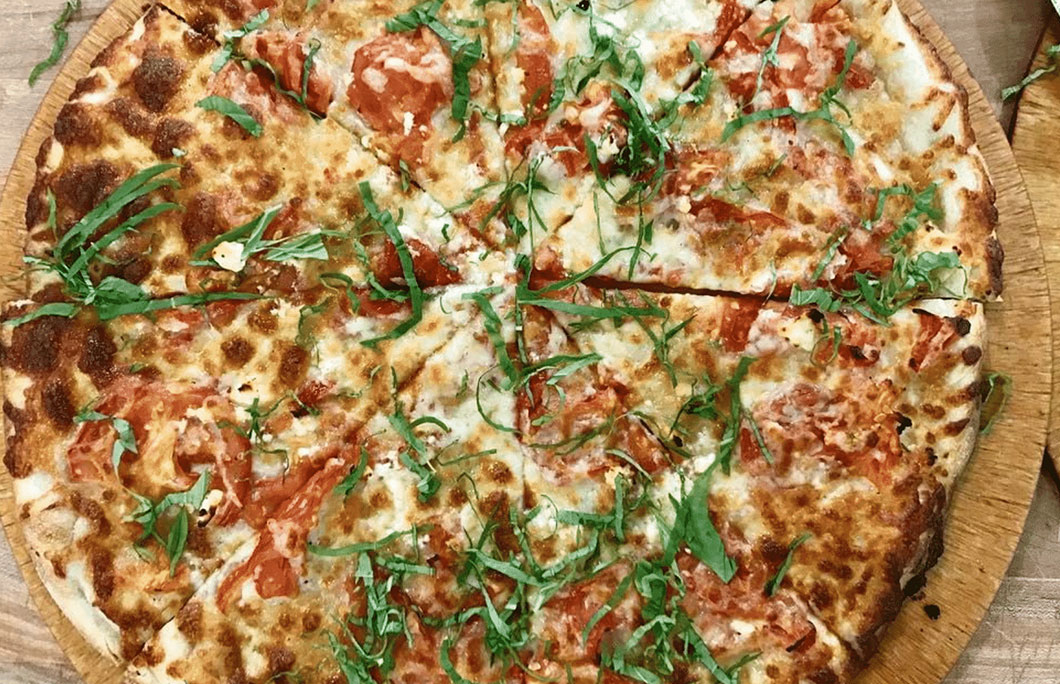 28th. Arizmendi Bakery – Oakland
Arizmendi Bakery is so much more than just a bakery: this is part of the very fabric of the community in Oakland.
They make artisan breads, morning pastries and gourmet pizza, prepared right in front of you and brought fresh from the ovens. Half the joy of the place is watching the action and picking what treat you are going to devour.
The pizzas have a thin base and some seriously fresh and unique toppings.
---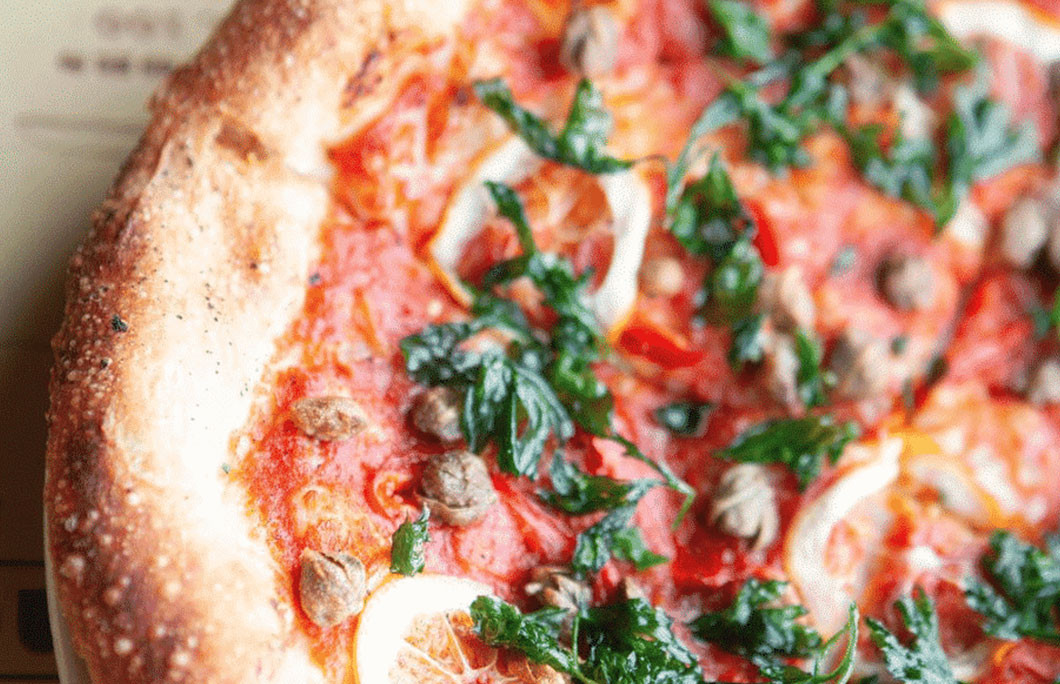 27th. Pizzeria Mozza – Los Angeles
They are best known for two things. The first is the crust, which many have tried to replicate but nobody else comes close. It is truly unique and holds the texture and toppings perfectly while still remaining super crisp.
The second thing they are known for is sourcing the best Californian ingredients. The put huge effort into this – you can taste it in ever single mouthful you devour.
---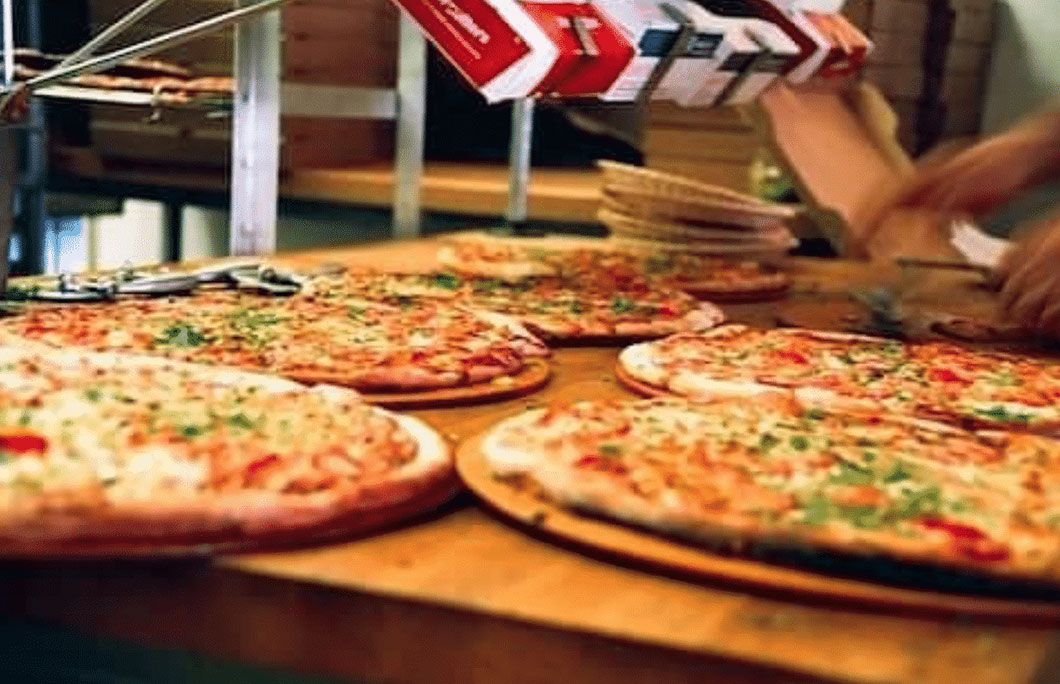 26th. The Cheeseboard Pizza – Berkeley
If, like most people, you are a cheese lover, then this is somewhere you simply have to visit when in the area. They find lots of creative ways to show off their super high end cheese but their pizza is probably the best.
They are topped with organic and local ingredients whenever possible and brought to life by world class cheese. Watch out for a special pizza of the day that changes daily.
---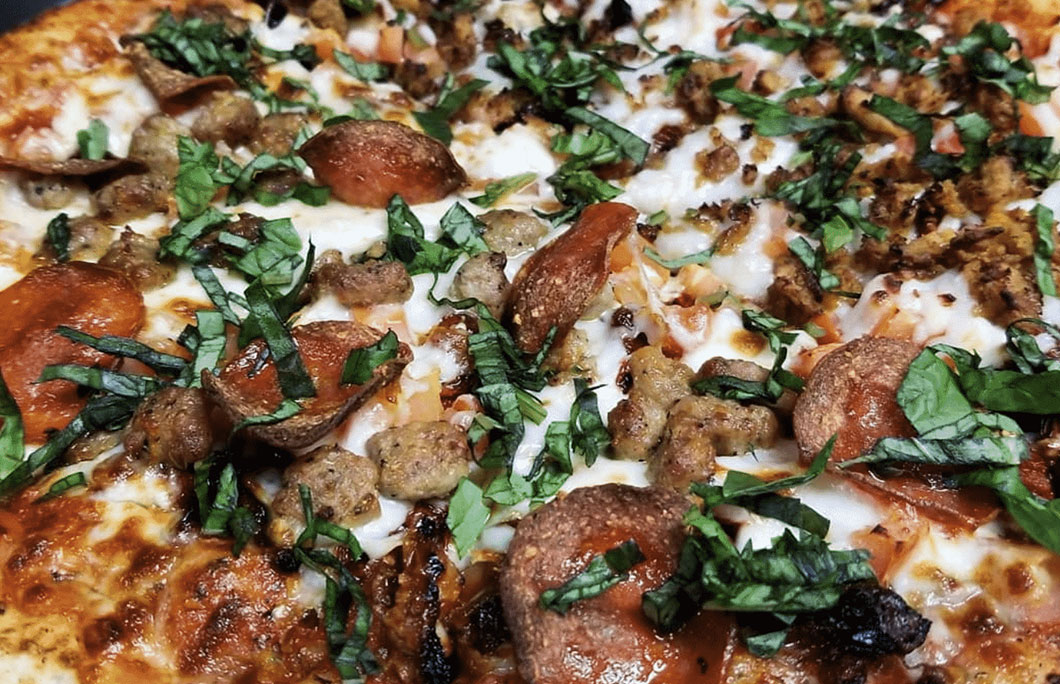 25th. Bakersfield Pizza Co. & Bar – Bakersfield
If you want to really let your hair down and have a cheat meal this is the place to come. Their garlic bombs are the perfect appetiser before working your way up to the main show, the pizza.
Bakersfield Pizza Co. have big thick crusts and absolutely load their pies with toppings so you certainly will not be leaving here hungry. Absolutely delicious.
---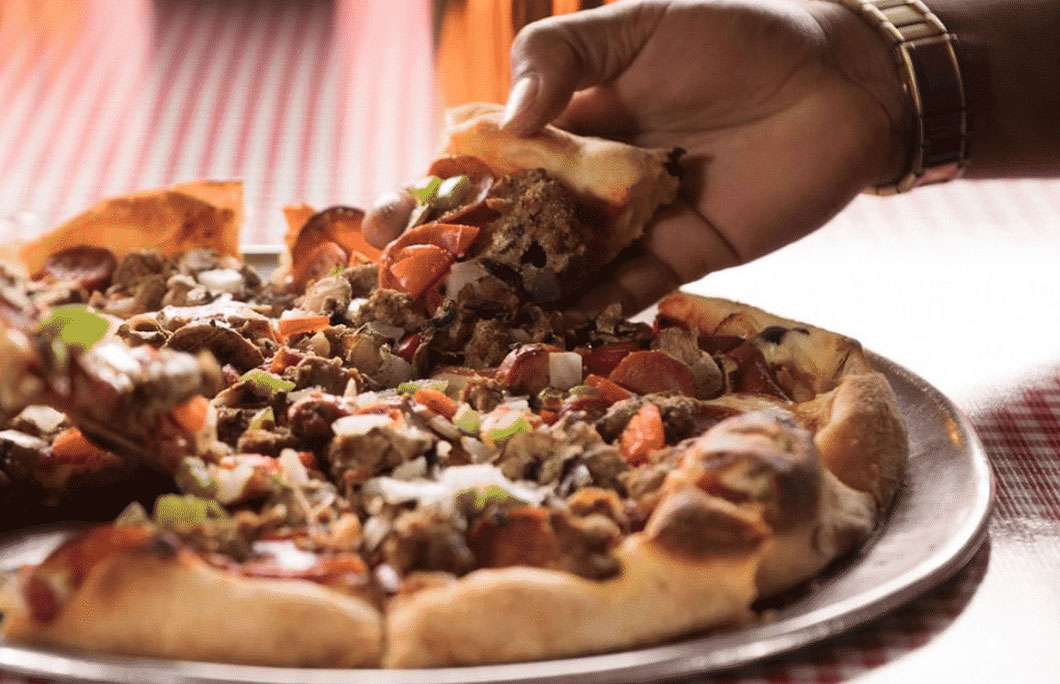 24th. Luigi's Pizza Parlor – Sacramento
They serve cold beer and hot pie and have been doing so since way back in 1953. With that much practice it is fair to say they have nailed the pizzas at this stage.
The pies are just as good to order as a takeaway, but for the full experience you really need to come into this iconic venue and enjoy them with a drink.
---
23rd. A Slice of New York – Silicon Valley
This fantastic establishment is a worker-owned cooperative in San Jose/Santa Clara and Sunnyvale. It's a place that not only serves great pizza slices, but also makes you feel good to come and support their cause too.
This is East Coast-style pizza that is every bit as good as anything you'll find on the actual East coast. Slices so big they nearly cover the plate.
---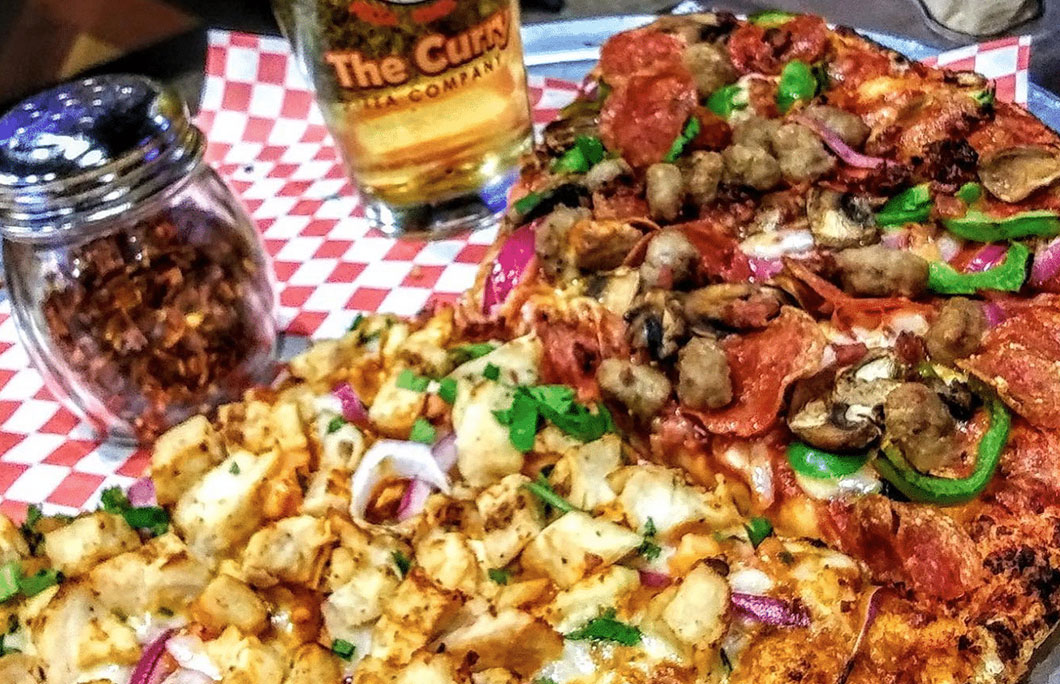 22nd. The Curry Pizza Company – Fresno
As the name suggests they combine some brilliant curry toppings with classic pizzas and it works better than you could ever imagine.
They also serve great chicken wings, some brilliant beer on tap but you simply have to try their signature pizzas. It will be love at first bite and you'll wonder why you have never had this combination before.
---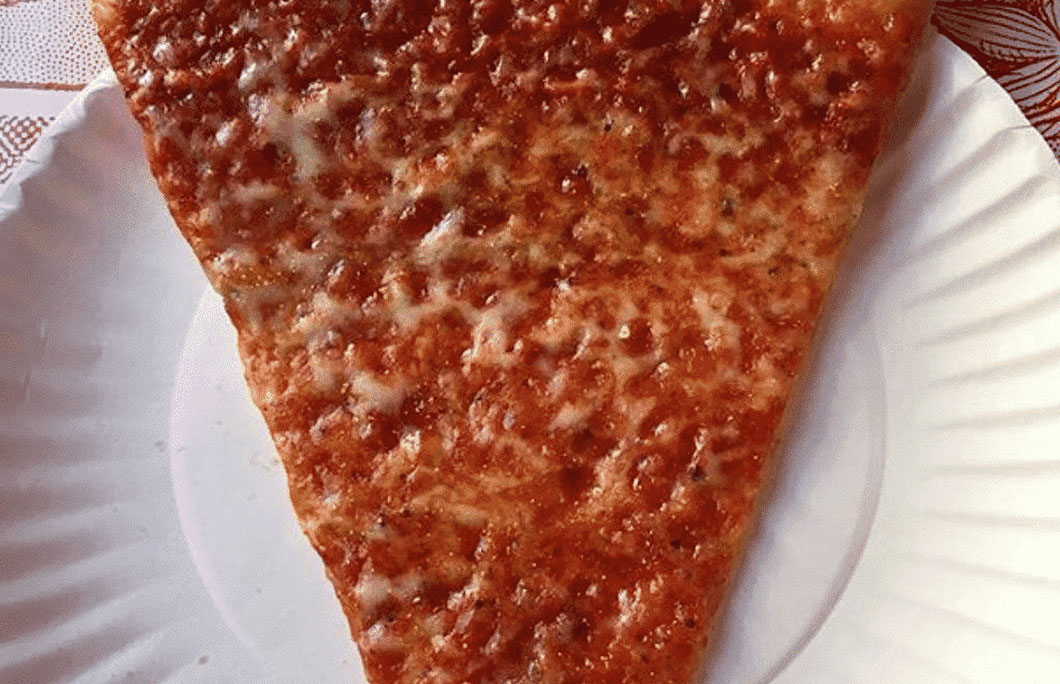 21st. Mulberry Street Pizzeria – Los Angeles
The place to come if you don't just want some seriously good pizza slices but also want to do a bit of celeb spotting. This is where the Hollywood A Listers come when they get their craving for pie.
The style is classic New York, with paper plates and amazingly friendly service. If only all food in the world tasted this good.
---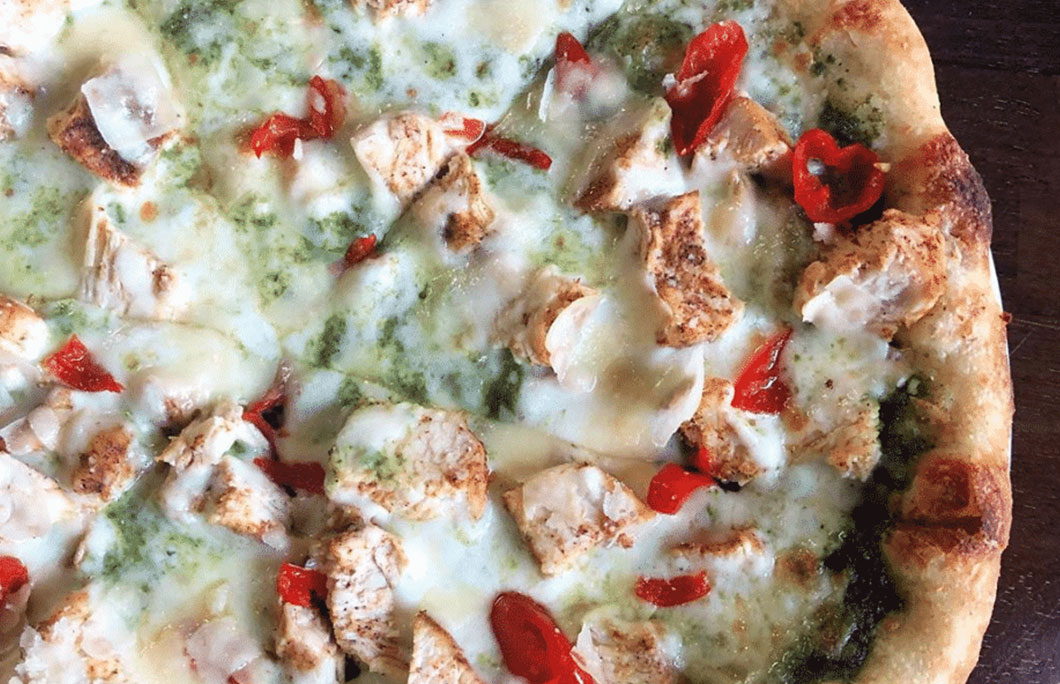 20th. Ollo – Malibu
Ollo does a wonderful breakfast menu but the real magic happens a little later in the day when the pizzas start getting fired out of the oven. They come served on a medium crust and have been created by a super imaginative group of chefs and creatives.
They then execute on the promise of the menu by delivering a pie that is always even better than it sounded. Add in one of their house cocktails and you have the recipe for the ideal dining experience.
---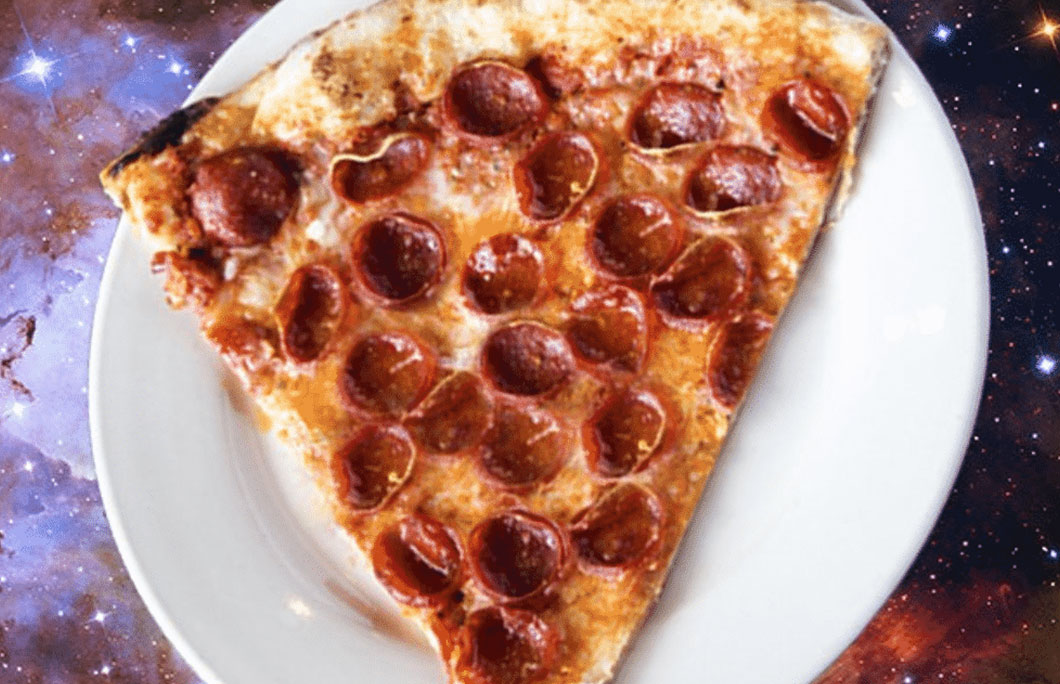 19th. Pizzanista – Long Beach
With venues in Downtown LA and Long Beach, this is pizza that packs a serious punch either sit in or takeaway.
The classic pepperoni is as good as any slice of pizza you will have, not just in California but in the USA itself. Loaded with cheese and with a perfect crisp crust you will instantly fall in love. Pure pizza perfection.
---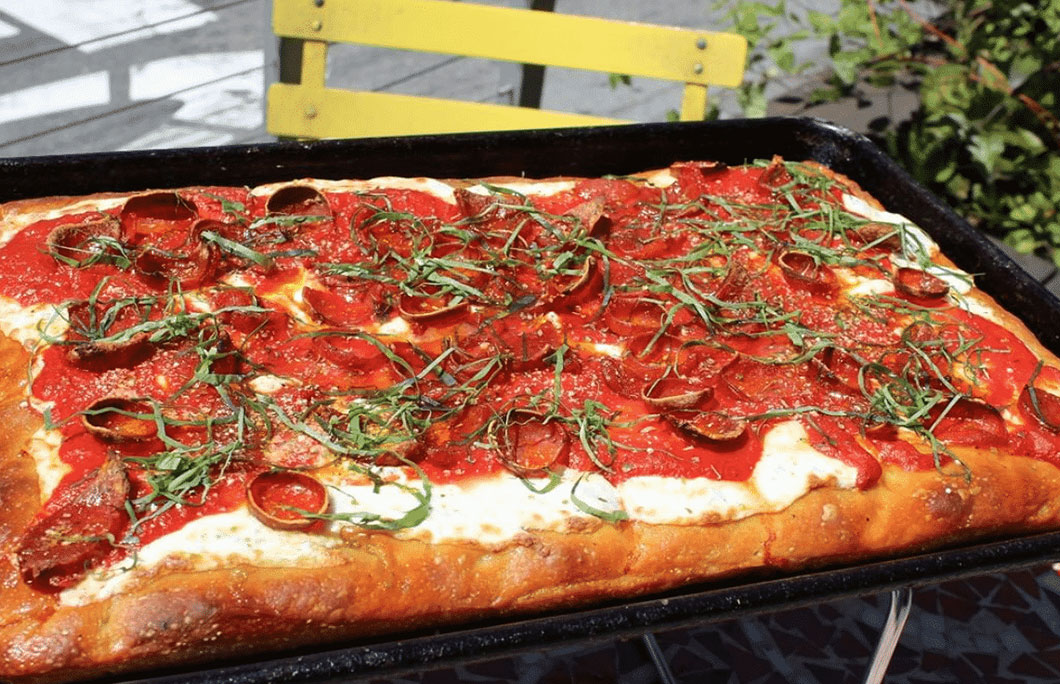 18th. Tony's Pizza Napoletana – San Francisco
Pizza Napoletana is home of the 13-time World Pizza Champion Tony Gemignani. It is fair to say that you are in the hands of a pizza making god when you come to dine here.
There is plenty of choice on a extensive menu but the real mind blowing experience is when you have the normally simple pizza Margherita. This classic that normally needs livened up with toppings is taken to a whole new level here.
---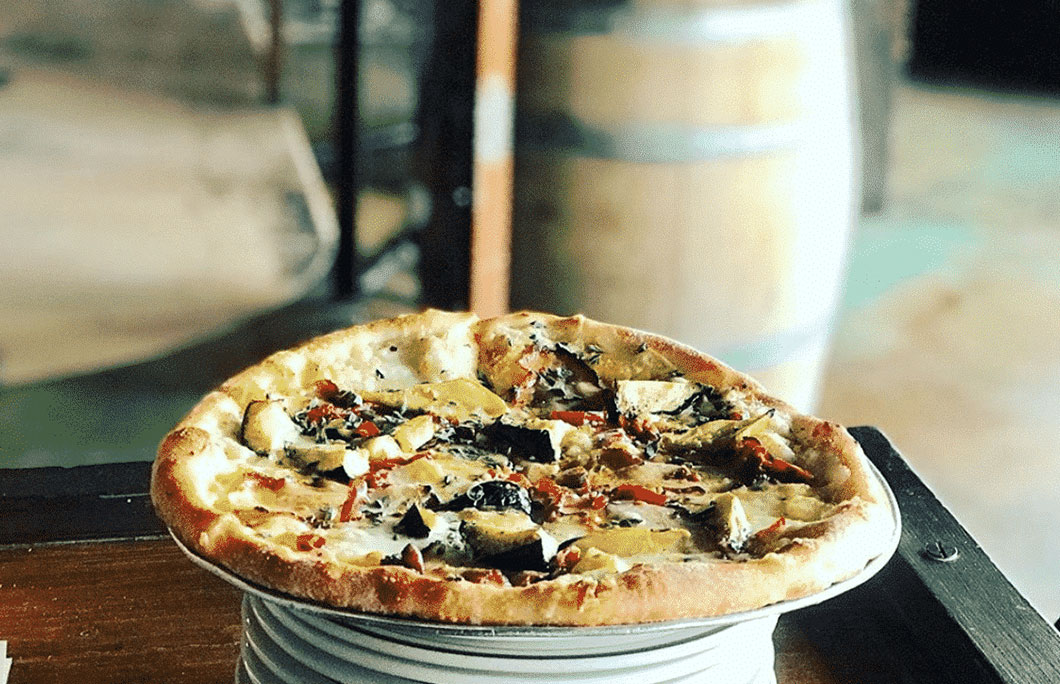 17th. Blind Lady Ale House – San Diego
Blind Lady Ale House is a go-to pizza spot in San Diego. Gourmet pies have thin bases, fluffy yet crispy crusts and artisan toppings. Be sure to try the pizza topped with Over Easy Egg, House-Made Bacon, Swiss Chard, Caramelized Onion, Pecorino Romano, Fontina, Truffle Oil and Tomato Sauce.
---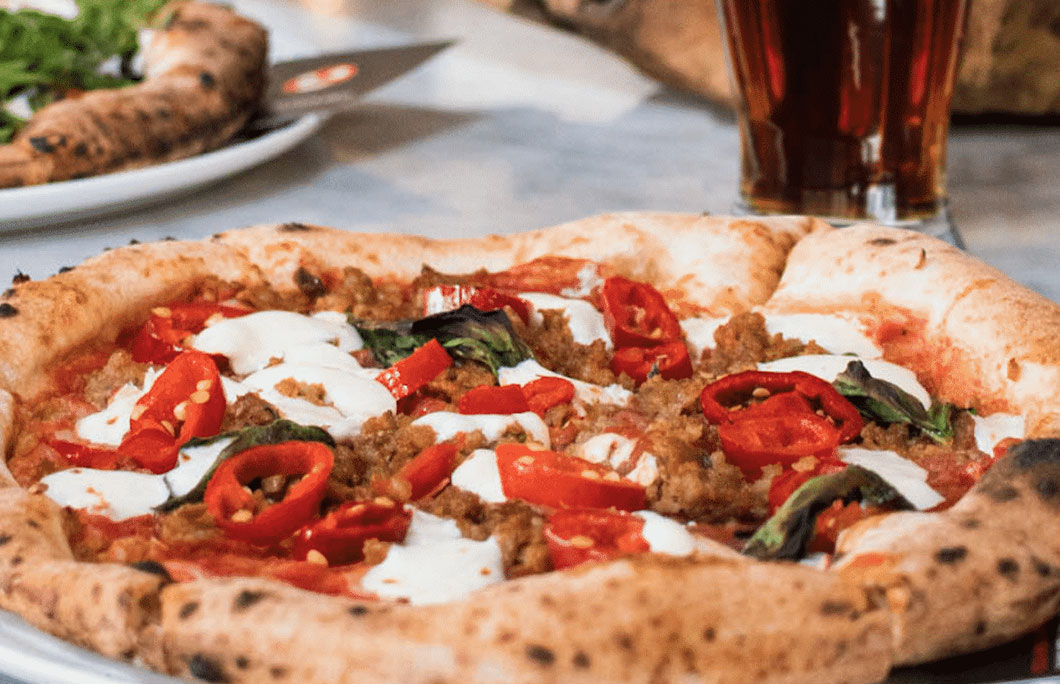 16th. MidiCi The Neapolitan Pizza Company – Sherman Oaks
There are many who try and recreate classic Italian pizza, but few get it as right as they do here.
Huge puffy crusts are filled with air and wonderfully spongey from being cooked at seriously high temperatures. The toppings loaded into the middle are ideal for folding slices in half and stuffing into your mouth. Pizza in California doesn't get much better than this.
---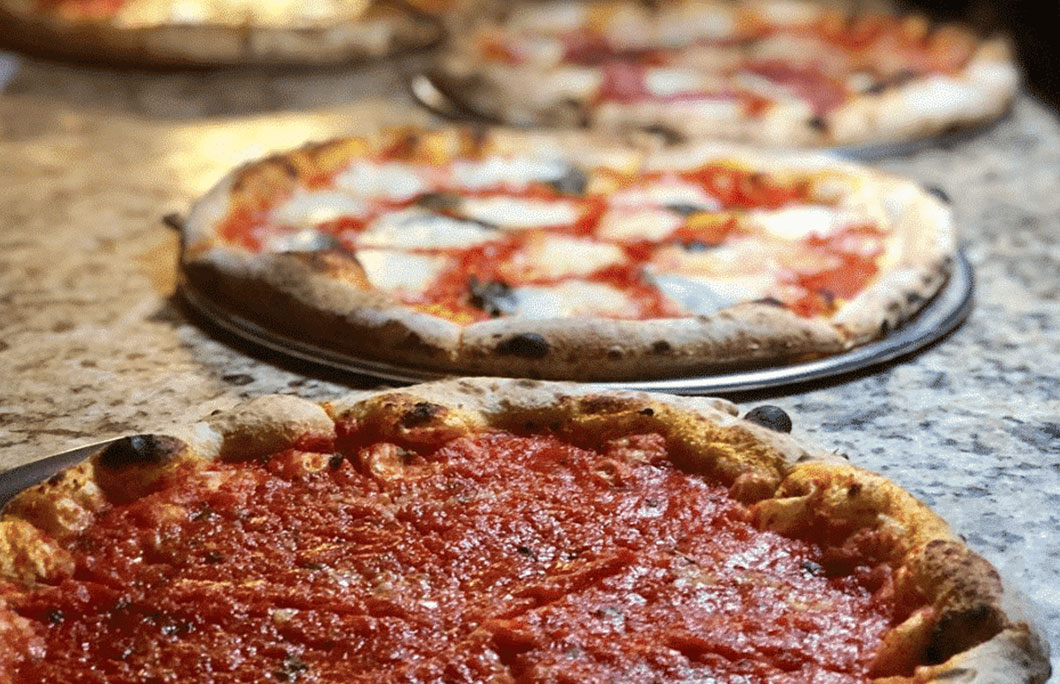 15th. Roberta's – Los Angeles
Roberta's made their name on the East coast in New York as quite possibly the best pizza, in a city that is known for its great pie.
Many wondered if they cold repeat that success in LA, but they have done so and then some. The real secret to everything they do is relying on great artisan cooking techniques and world class ingredients cooked by the best chefs. Simple really!
---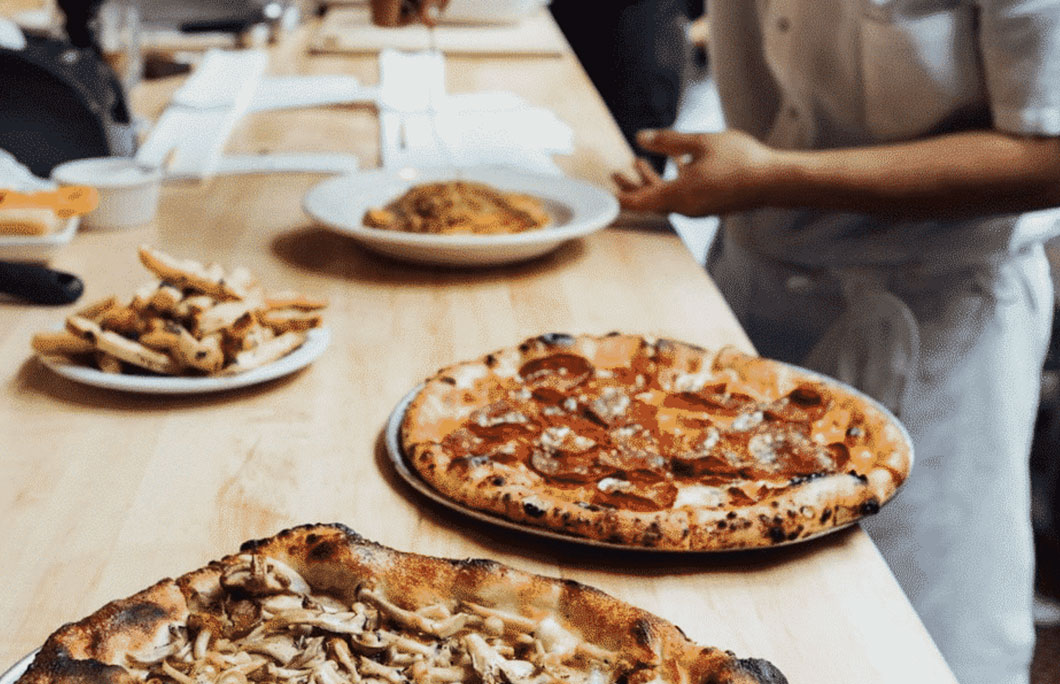 14th. Gjelina – Venice
This charming Venice restaurant has a menu full of Italian favourites, but the real highlight is the pizza here. Toppings include smoked mozzarella, confit tomato, jalapeno, arugula, and lemon, as well as duck prosciutto Calabrian chilli or burrata. The fresh dough is the cherry on top.
---
13th. Milo & Olive – Santa Monica
A neighbourhood bakery and pizzeria that's open every day for breakfast, lunch and dinner. Pop in starting at 7am for morning breads, pastries and local, artisan coffee.
The real action though is when it comes to the pizza. They put their expert baking knowledge to great use and create a pie that is simply out of this world. The unique toppings and creative philosophy that runs through this place can be seen in every slice.
---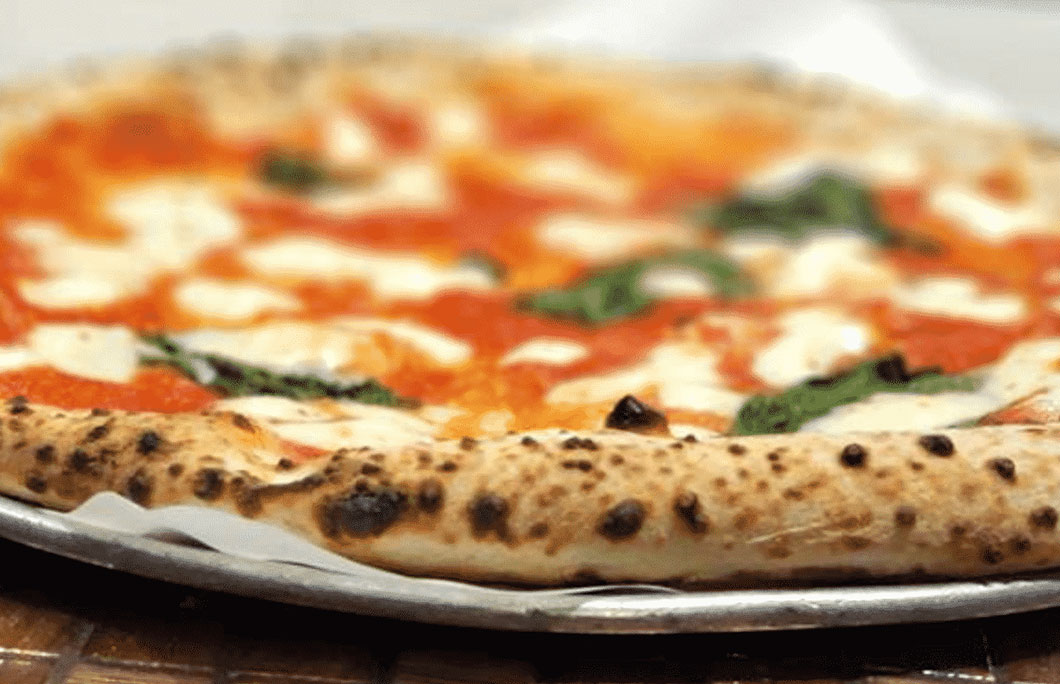 12th. Pizza Bocca Lupo – San Jose
Pizza Bocca Lupo specializes in creating delicious artisan, thin crust, hand stretched, wood fired pizza's, made to order. They source the absolute best ingredients from Italy, including Fior de Latte mozzarella, Parmigiano Reggiano, San Marzano tomatoes and lots of local veg and meats.
The end result is a pizza of stunning excellence that delivers a huge result every single time.
---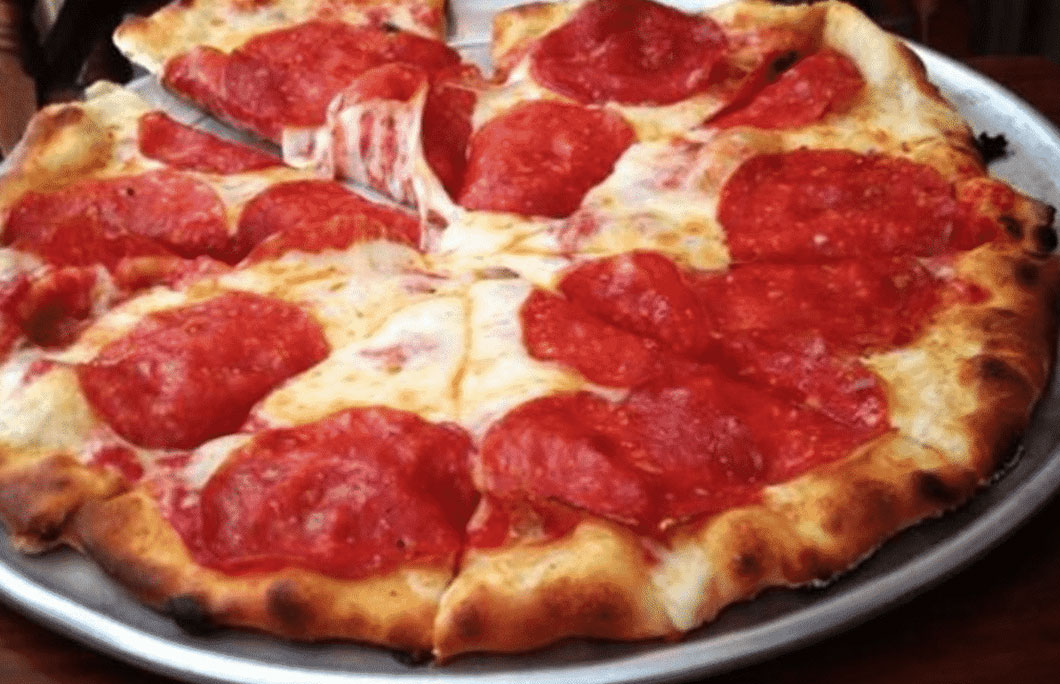 11th. LouEddies Pizza – Skyforest
Their pizzas are served up in one of the most spectacular locations in the state. This really is the sort of place you pack the family into the car and make a day out of it with the pizzas at the heart of he journey.
The pies are fire roasted and come loaded with fresh and seasonal local toppings that rotate on a regular basis. If you want a real treat and have some space left, their cheese boards are absolutely terrific.
---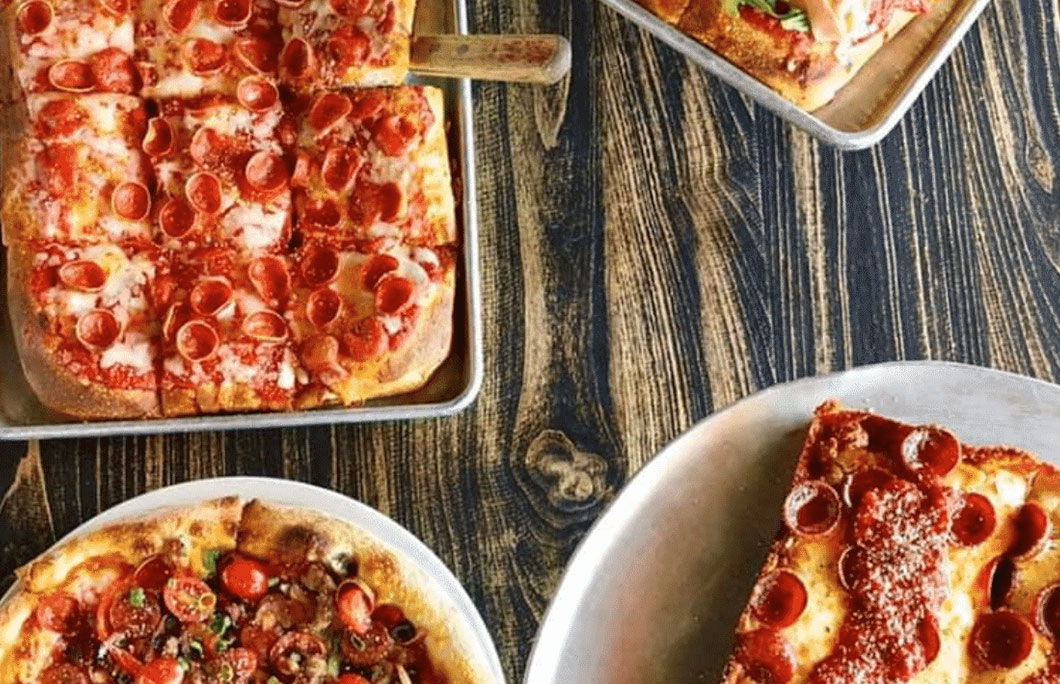 10th. Pizza Rock – Sacramento
Pizza Rock is a truly unique venue and the ideal place to come for a night out. You'll want to start by eyeing up their extensive craft beer and cocktail menu and settle in for some serious eating.
Their pies come in all shapes and sizes and really are made for sharing. Ideally you'd come with a group of friends and mix and match pizzas, so you can taste a little bit of everything. You won't be leaving in a hurry either.
---
9th. Ronan – Los Angeles
The talk of the city this past year when it comes to LA pizza joints, Ronan is a seasonal share plates restaurant owned and operated by husband and wife team Daniel & Caitlin Cutler. The Neapolitan pies here taste like they came straight out of the woodfired oven on a street in Naples, but with artisan toppings like a 'cacio e pepe' honey.
You'll soon see why it's considered one the best pizzas in California.
---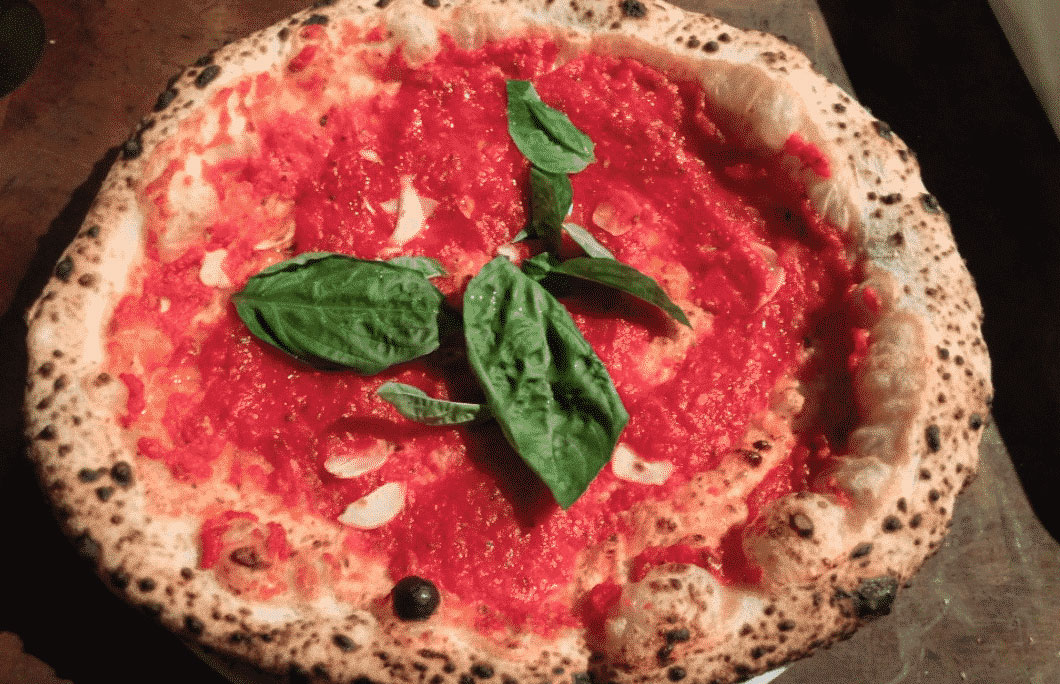 8th. Pizzeria Bruno Napoletano – San Diego
With their very own pizzailo who's Verace Pizza Napoletana certified, you can be sure that the pizza here is the real deal. Focusing on high quality dough and authentically Italian marinara sauce, creamy mozzarella and classic toppings such as homemade meatballs, ricotta cheese and aromatic Italian sausages. You'll be back here again and again for these pies.
---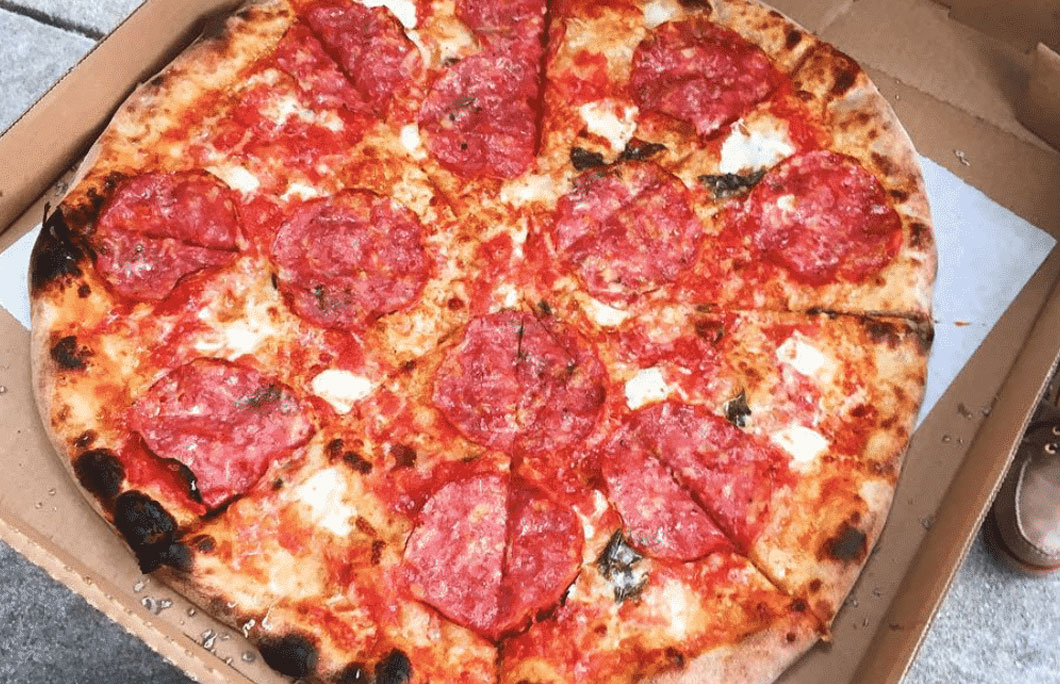 7th. Emilia's Pizzeria – Berkeley
It's not easy getting pizza here at this one-man, two-table pizza joint, in fact, it's pretty annoying at times but it's always worth the effort. Following a strict rule, you need to call Emilia's from 4pm each day to put in your order, which the they will respond to with a precise 15-minute window time slot to pick up. Miss putting in your call as soon as they open and you're looking at a 9pm pizza.
So, why do so many people do it? The answer is simply perfect pizza.
---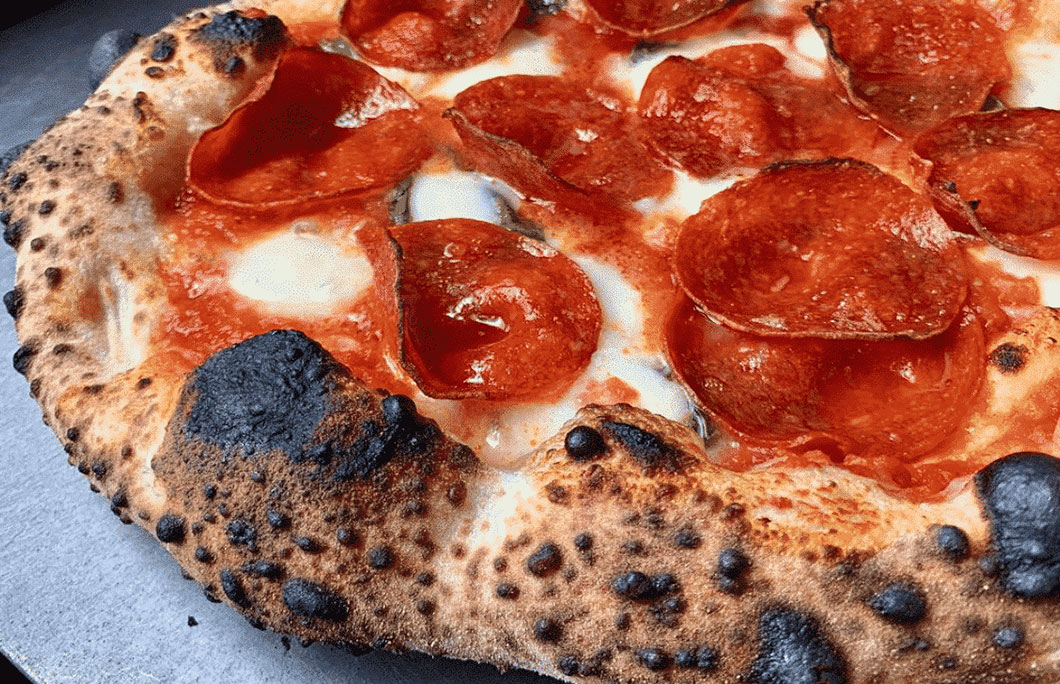 6th. Del Popolo – San Francisco
Del Popolo is widely known in SF for its iconic glass-front pizza truck that roams around the streets of San Francisco slingin' Neapolitan inspired pies. Since launching in 2012, there's now a brick and mortar restaurant where you can sit in for the cult status pies. True to the Naples way of pizza, the dough here is light and soft with a blistered crust from the oven flames.
A Cali touch includes local and seasonal toppings such as Yukon gold potatoes.
---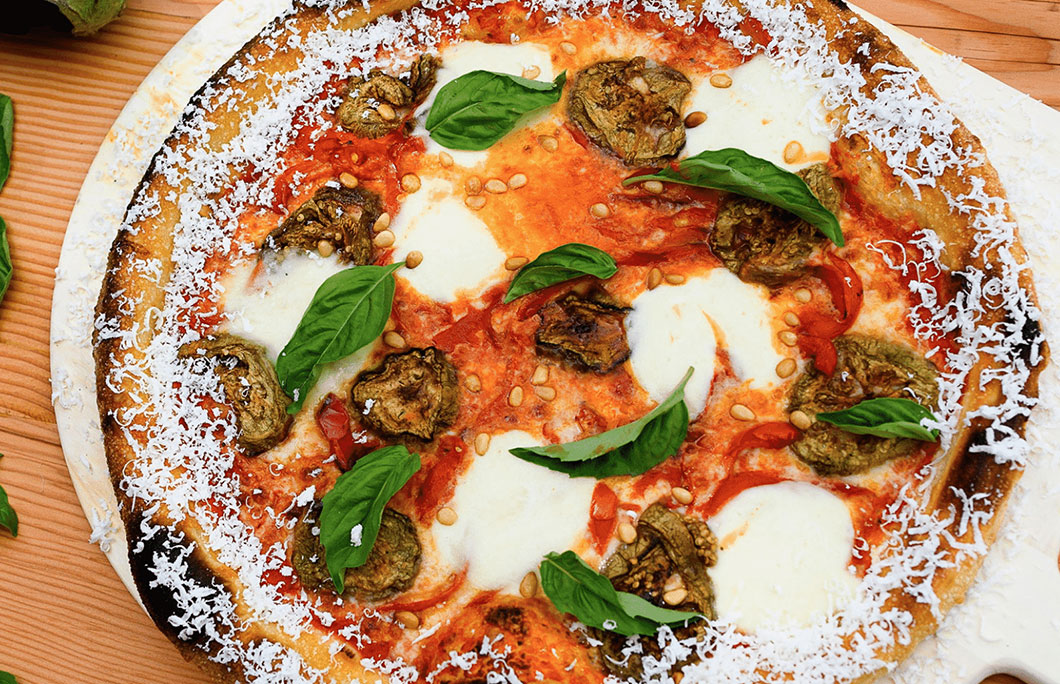 5th. Pizzeria Tra Vigne – St Helena
Make a beeline to St Helena for a feast at Pizzeria Tra Vigne, a pretty spot for quaint Italian eats in a cosy dining room or tree covered courtyard. The thin crust, sourdough pizzas are an essential eat when in the area, and are really loved by the many foodie locals here. While they might not appreciate us spilling the beans about this pizza gem, your tastebuds sure will.
---
4th. Oak & Rye – Los Gatos
Small sharing plates of tasty nibbles, craft cocktails and proper woodfired pizza is the name of the game at Oak & Rye. While the handmade fresh dough is traditional here, the creative toppings add a modern bite to the menu. Think: mozzarella, gruyere, cornichon, shiitake, truffle oil and green onion, or the too-good-to-refuse fried capers.
One word: yum.
---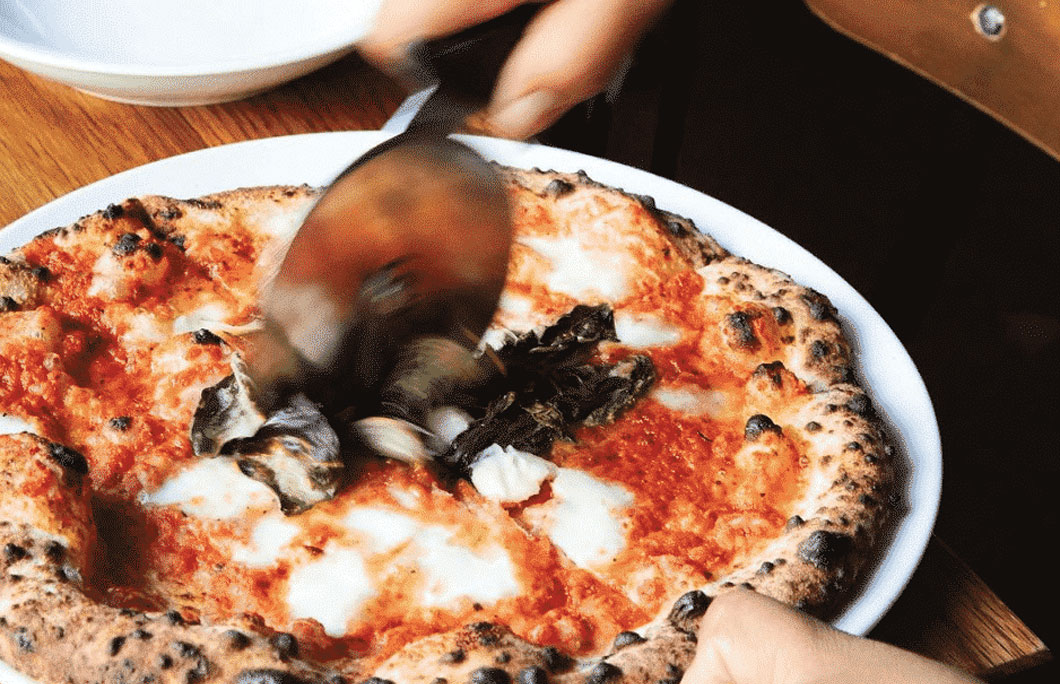 3rd. Bestia – Los Angeles
Los Angeles has some tough competition among its top pizzerias, but Bestia has a loyal fanbase for a reason – these pies are deelish. This buzzing restaurant has a nose-to-tail approach to its Italian inspired menu, so expect to try new dishes and ingredients here. Pizza toppings such as fennel pollen, whipped gorgonzola cream or fermented chilies bring the pies to a new level.
---
2nd. Ca' Momi Osteria – Napa
Tell everyone you know about this positively superb Napa enoteca, that serves up stylish Italian eats alongside a menu of craft cocktails. The food here is 'obsessively Italian', with family recipes and traditional methods merging with an ethos of 'go local: most of their dairy, meats and veggies from within a 50-mile radius.
Pizzas feature that droolworthy char and all sorts of tasty toppings.
---
1st. Pizza Antica – San Jose
As for where you'll find the best pizza in California? Run, hop or skip to Pizza Antica in San Jose for a pie you'll be dreaming about long after that last slice is gone. Italian inspiration combined with California ingredients result in delicious pizzas that stands out from the crowd.
There's locations also in Mill Valley and Layfayette, so you've no excuse not to try this pizza. See you there?
---