Cannot decide whether to choose Venice Vs Milan?
Venice and Milan are two of Italy's top cities for a visit. Both have a wealth of museums, sites of historical and cultural significance, beautiful buildings and mouthwatering local cuisine. However, the two cities are very different in terms of vibe and atmosphere. Both have unique charms, but offer contrasting experiences for travellers. If you're planning a trip to Italy, but can only visit one of these cities, our handy guide on how to choose between Venice or Milan will help you decide which city is right for you.
Venice Vs Milan: How to Choose Between the Two
Overview – is Venice Or Milan better?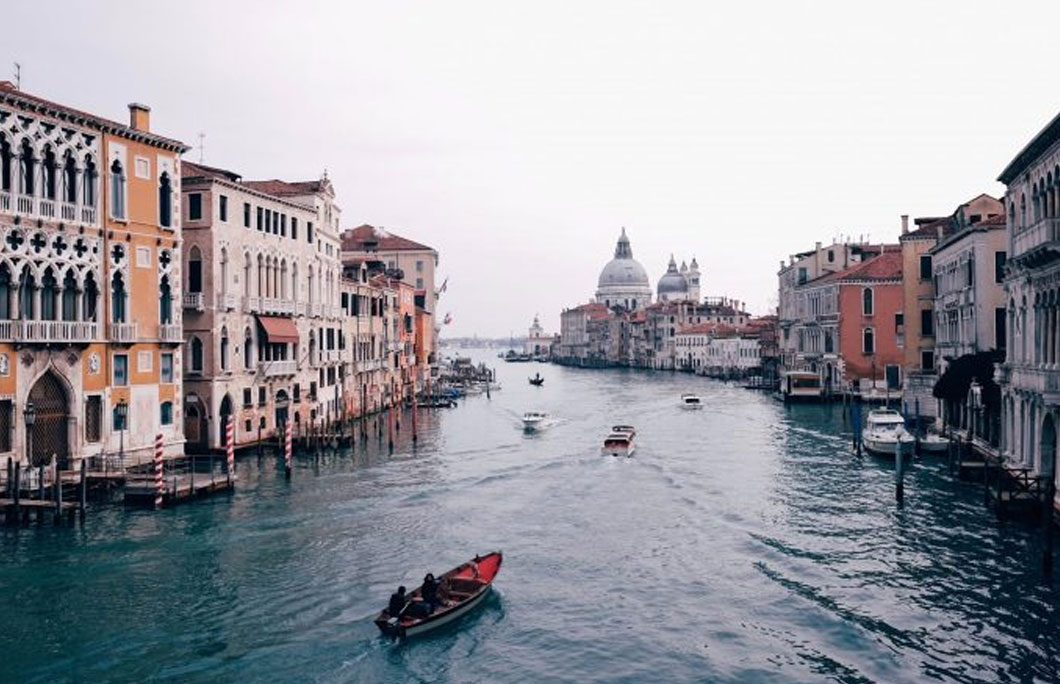 Venice is called the 'City of Canals'. It is famous for its cramped waterways, beautiful bridges, gondola rides and atmospheric squares and streets. Venice is built over 118 islands and is one of the most unique cities in the world. There are 177 canals in Venice and more than 400 bridges. People use water taxis or gondolas to get around. Gondolas have been used to navigate the city's canals since before the 11th-century. Although Venice is very touristic, there are some wonderful authentic experiences to be had including some sensational local seafood dishes.
Located in northern Italy, Milan oozes glamour and class. It is known for its designer shopping and being the fashion capital of the world. It is a magnet for designers, models, photographers and the rich and fabulous. Milan is bursting with magnificent architecture, elegant plazas and pretty public gardens. Chic cafes and restaurants line the streets and squares. Being a young and cosmopolitan city, there is a great nightlife scene too. Milan is a very walkable city but also has a great public transport sy
---
---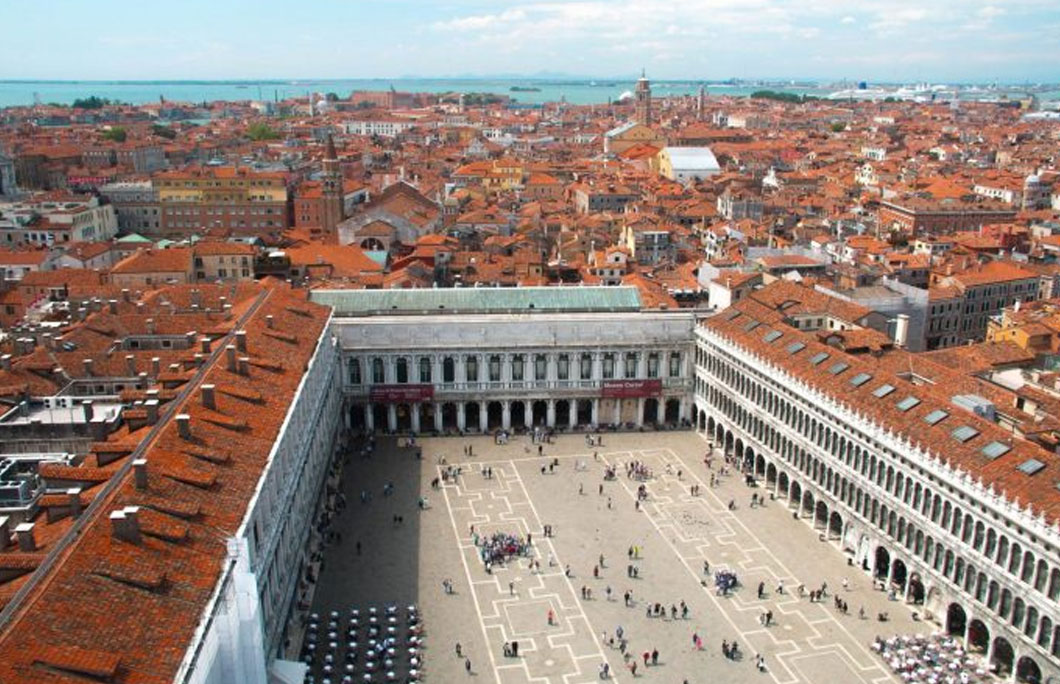 Venice
After enjoying a gondola ride along the canals and under the bridges, it's time to explore the city on foot. Venice is a maze of streets. Part of the fun of the city is when you wander, get lost and stumble upon amazing places. Try to find Calle Varisco in the Cannaregio district. At just 53cm wide, it is one of the narrowest streets in Europe.
Take a stroll across the Rialto Bridge, the oldest and most famous bridge across the Grand Canal and then admire the beauty of the Bridge of Sighs (Ponte dei Sospiri). From here, make your way to Piazza San Marco, the main public square. In the square, you'll find St Mark's Basilica, the most famous of the city's churches, and Doge's Palace (Palazzo Ducale), once the seat of the Venetian government. There is always something fun and interesting happening in St Mark's Square from concerts to performances too. The best way to enjoy all of this is to grab an outdoor table, order an aperitivo and soak up the atmosphere.
For a glimpse of local life in Venice, check out the Rialto Market. Here shoppers buy freshly caught fish, fruits and vegetables and the tourists usually stock up on souvenirs of jewellery, local glass from the Murano Islands and Venetian carnival masks.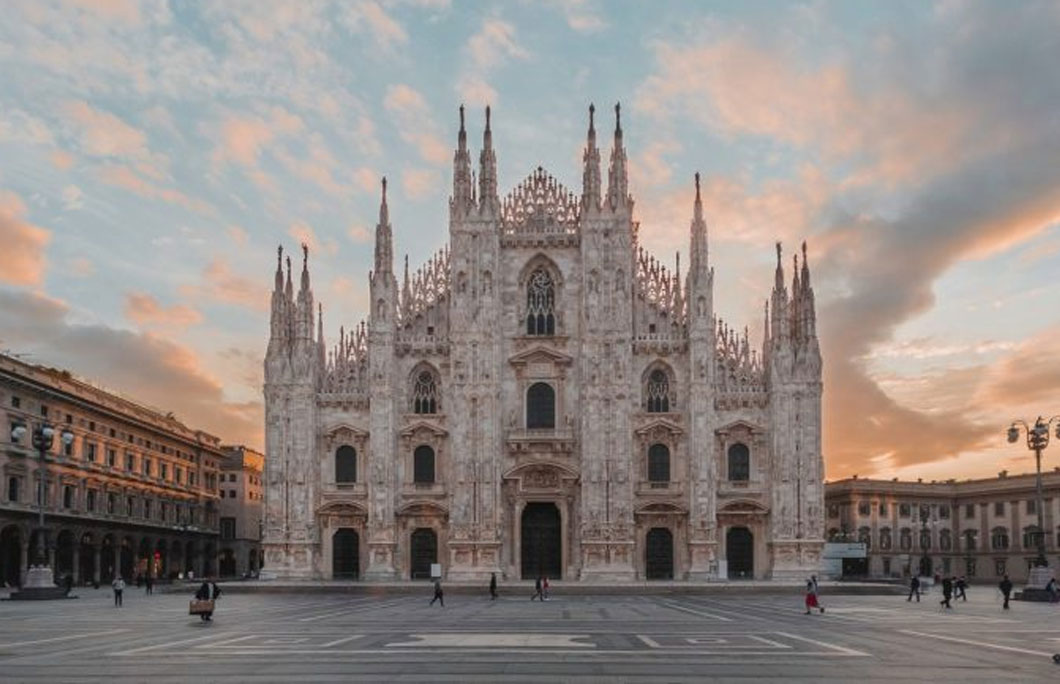 Milan
The first place most people head to is the breathtaking Cathedral of Santa Maria Nascente. Locals call it "Il Duomo". This heavenly, ornate building is the third largest cathedral in the world. It is seriously impressive and has 135 spires, 55 stained glass windows and 150 gargoyles. Inside, 250 steps (or an elevator) take you to the roof with its sweeping views across the city. On a clear day, you can see all the way to the Alps.
Another impressive building is located just across the square. The Galleria Vittorio Emanuele II is one of the most elegant and beautiful shopping centres in the world. It was built between 1865 and 1877 and no matter where you look, there is something extraordinary waiting to catch your eye. It has a magnificent mosaic floor and when you look up, a glass and steel dome soars 48 meters above flooding the space with light.
A visit to the Church of Santa Maria delle Grazie to see the mural of The Last Supper by Leonardo da Vinci is a bucket list thing to do in Milan. da Vinci's most famous work was painted on the refectory wall in the late 15th-century. However, as only a limited number of visitors are permitted to view the mural each day, you need to book your ticket in advance.
---
---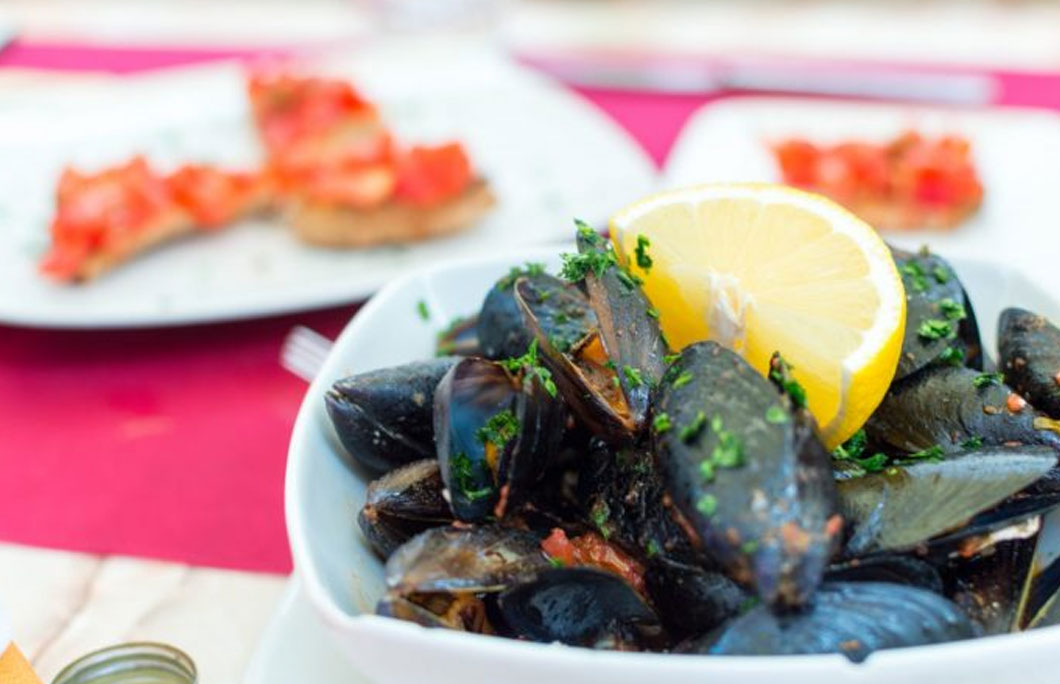 Each region in Italy has dishes that are particular to it and variations of popular Italian food. The dishes local to Venice include lots and lots of fresh seafood. This is hardly a surprise considering Venice is on a lagoon on the edge of the Adriatic Sea. Sardele (pilchards) and sardon (anchovies) come from the lagoon itself and you'll find them in the local dishes sardele in saor and bigoli in salsa. Folpetti (baby octopus), peoci (mussels) and vongole (clams) are also very popular.
Milan has plenty of modern restaurants with creative cuisine, but if you fancy trying the local traditional dishes look on menus for risotto alla Milanese, cotoletta alla Milanese and panettone. Milan is a great city for those with a sweet tooth. There are some terrific pastry and dessert shops as well as gelaterias.
In both cities, you should grab an outdoor table and sip a classic Italian drink like espresso, wine, negroni and in Venice, a spritz Veneziano made with prosecco, soda water and Aperol is very popular.
---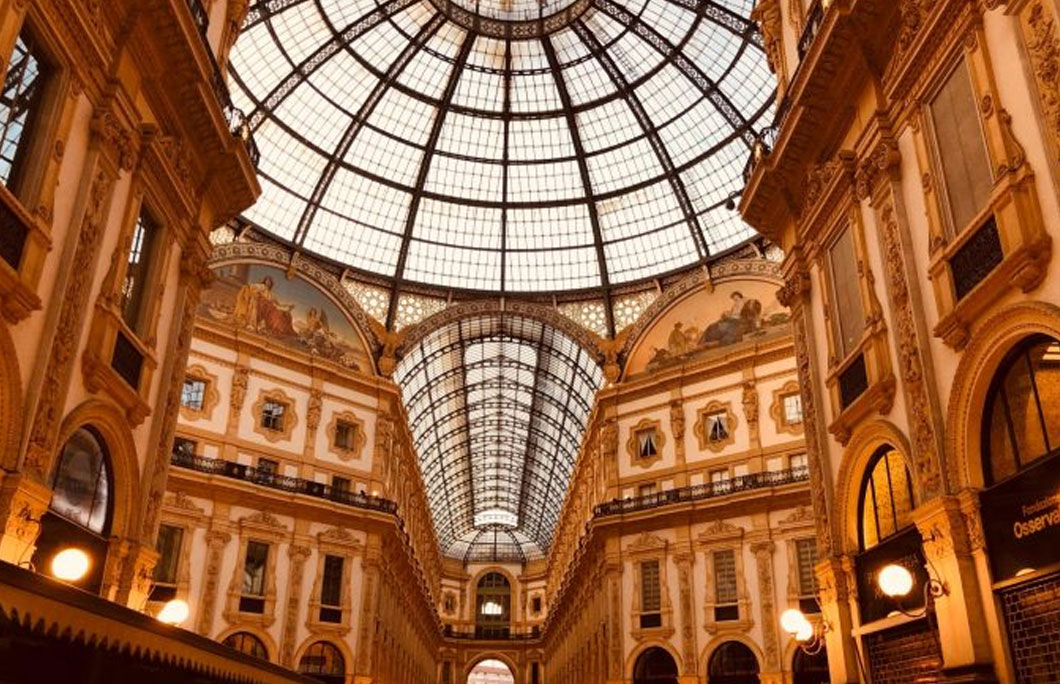 Venice isn't a shopping mecca like Milan. However, lovely boutiques and shops line the streets and alleys. The best thing about shopping in Venice is that the items you can buy are truly unique and lots are handmade too. For instance, you can buy hand-stitched, hand-embroidered table linens. You can buy furlane, which are the typical slipper and a staple of low-key Italian style. You can also pick up some of the local glass made on Murano Island in the lagoon.
As you would expect from one of the world's top fashion cities, shopping is a national pastime in Milan. You can give your credit card a serious workout in the designer shops which line the Golden Triangle and the Piazza Portello. There are lots of smaller boutiques too selling locally made handicrafts. Galleria Vittorio Emanuele II is the centre of luxury shopping and the centre of shopping in luxurious surroundings. If you are looking for antiques, vintage finds and a good bargain, there are flea markets across the city in various locations, mostly taking place on the weekends.
---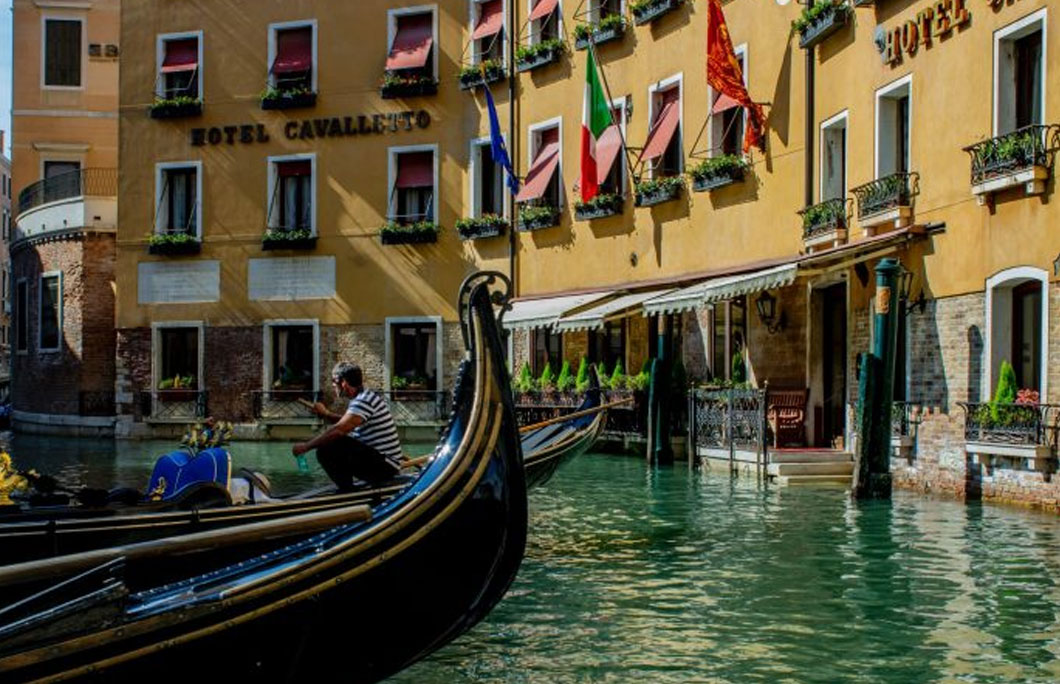 Looking for a room with a canal view? Expect to pay a lot more for this. There are some lovely hotels around St Mark's Square, along the Grand Canal and on the riva degli Schiavoni. These popular areas will be the most expensive for accommodation. Throughout Venice, there are all types of accommodation from luxurious five-star hotels to design hotels, local homestays and B&Bs and backpacker hostels.
All budgets are catered for when it comes to hotels in Milan and prices are a bit cheaper here too compared to Venice. Around Milano Centrale train station you'll find the highest concentration of hotels for all budgets. If you want a hotel close to the top sights, stay in the historic centre (Centro Storico). If a lively vibe and good nightlife are high on your agenda, look for a hotel in the Navigli district. Budget travellers should try Citta Studi, Milan's university district. This is a lovely area and you can walk to Il Duomo in just 30 minutes, or catch a tram.
---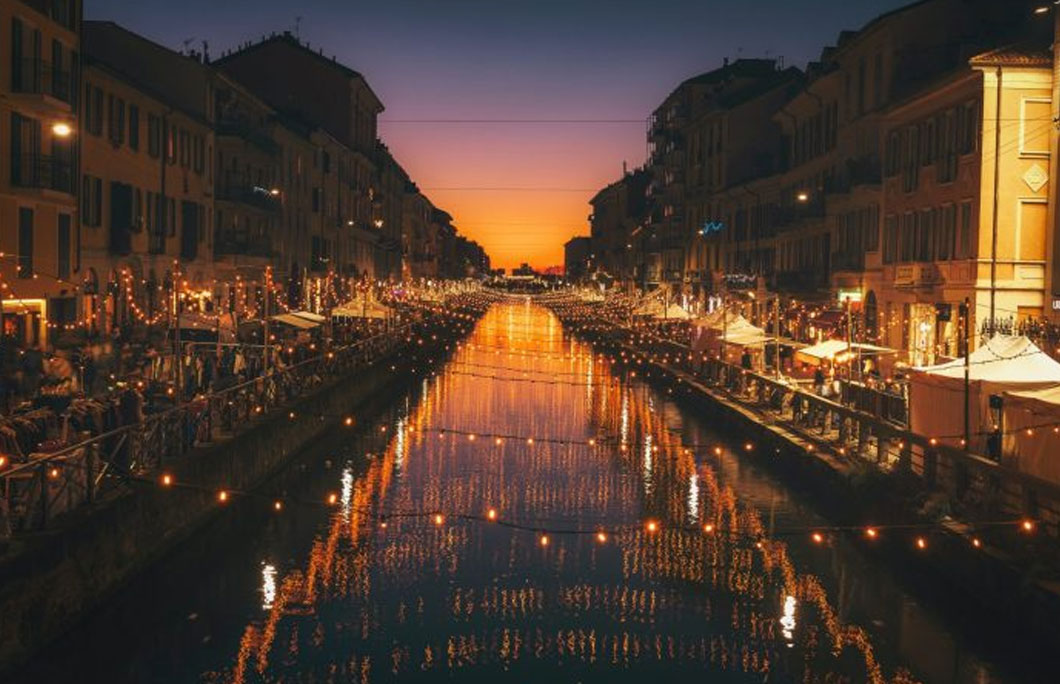 The coldest month in Venice is January, but February and March are also chilly. April, May and June have agreeable weather and are great months to visit as the crowds are yet to descend. Summer tends to be hot and sunny, but the crowds are more bothersome than the weather. Autumn is a great time to visit. The weather is chilly but there are fewer crowds and the prices are lower too. Winter in Venice is cold. However, it can be a great time to visit as it is very atmospheric. Furthermore, there aren't that many tourists and the Christmas decorations, lights and markets are splendid.
Milan can be hot and humid in the summer. Although, it is lovely to feel the sun on your face as you enjoy an aperitivo al fresco. If you don't enjoy sightseeing in the heat, the best time to visit Milan is during the spring and autumn months. Milan Fashion Weeks are fabulous to experience, but hotels and restaurants book up and prices rise too. From December to February, Milan is cold, damp and grey. However, during December, Milan is magical with its festive light displays and Christmas markets.
---