The 25 Best Places For Chicken Wings In Massachusetts
Are you craving some deliciously crispy, sauce smothered chicken wings? Massachusetts is home to plenty of great wing restaurants from local pubs to Southern-style eateries. Whether you're passing through or call the state home, this list has you covered. Get your fix at any of these spots for the best chicken wings in Massachusetts.
Best Chicken Wings In Massachusetts, How do these rankings work?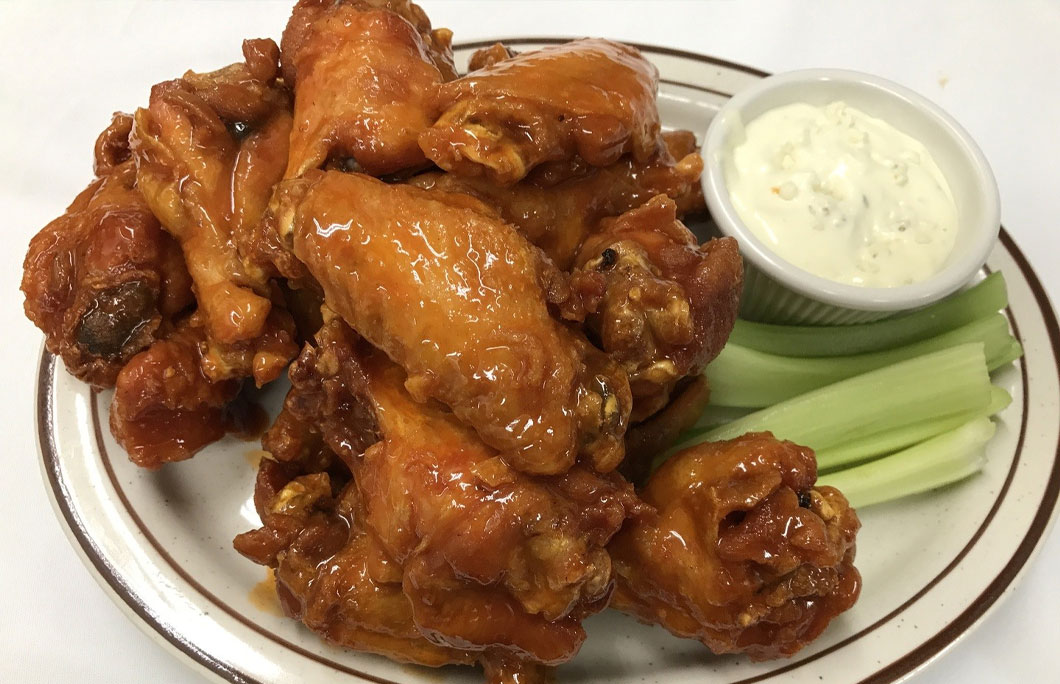 1. Buff's Pub – Newton
Buff's Pub serves up some of the best wings in the state in a classic bar setting that's simple and homey. Get your fill with any of their distinctly delicious flavours. They've got all the classics like BBQ, buffalo, mild, teriyaki and honey hot. Order a plate of classic bbq or try their famous mango malagueta.
---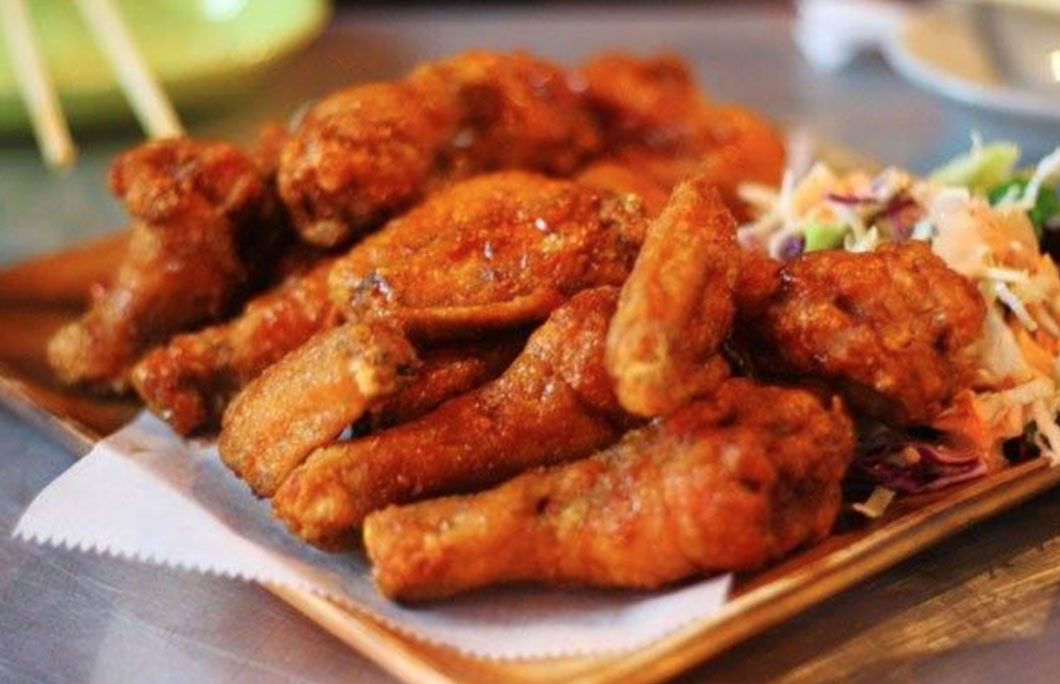 2. Crave – Mad for Chicken – Boston
Crave is one of the best places in Boston to enjoy a plate full of finger-lickin'-good wings. Their claim to fame is their special frying techniques that give the wings a perfect crunch and crisp every time. Additionally, they only use farm-raised chicken that's fresh and their sauces are hand brushed.
---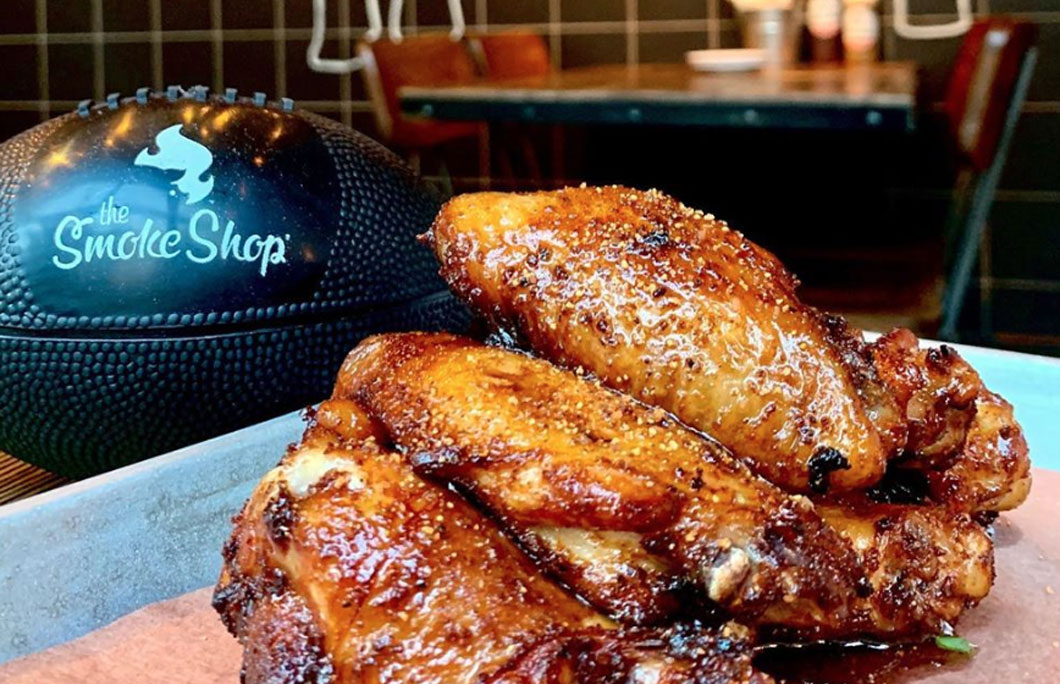 3. The Smoke Shop BBQ – Boston
At The Smoke Shop BBQ in Boston, they specialise in competition style bbq. For over two decades, the chef run bbq joint has perfected their style of bbq, wings and more. While their bbq is what they're famous for, their wings are world-class. We recommend their 'famous wings' for a real bite.
---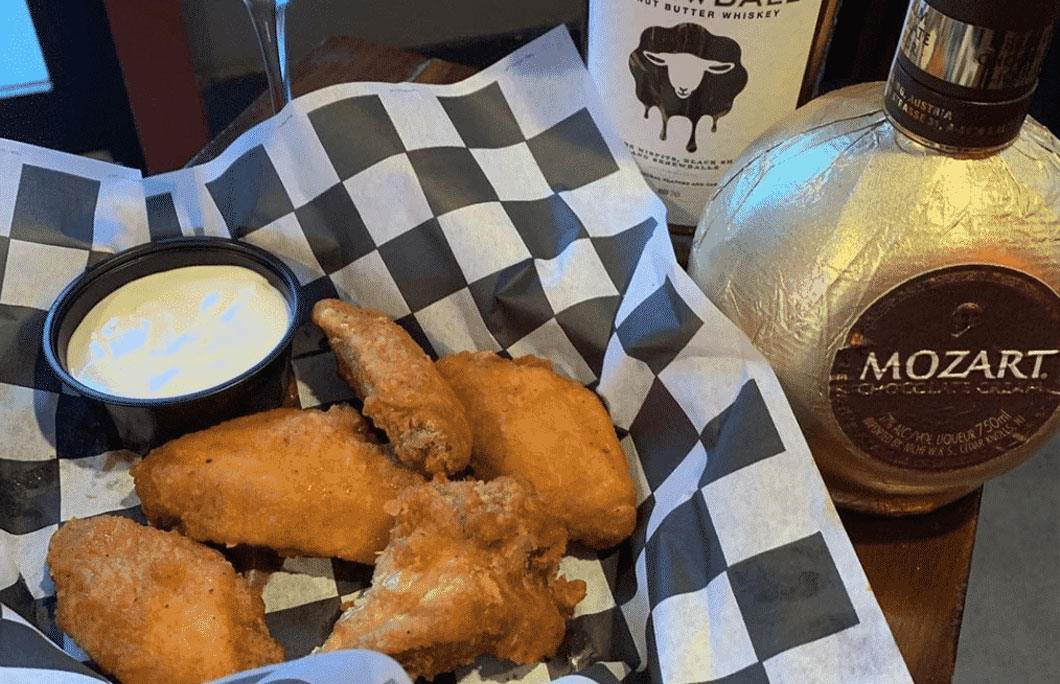 4. Sidelines Sports Bar & Grill – Salem
Head over to Sidelines Sports Bar & Grill for an ice-cold beer and drool-worthy wings. They offer every flavour imaginable with all the classics plus their 'salem sauce', 'gold fever', 'spicy thai' and so much more. In total they offer 18 flavours so grab a friend and head over to Sidelines for a few pints and taste test their wings.
---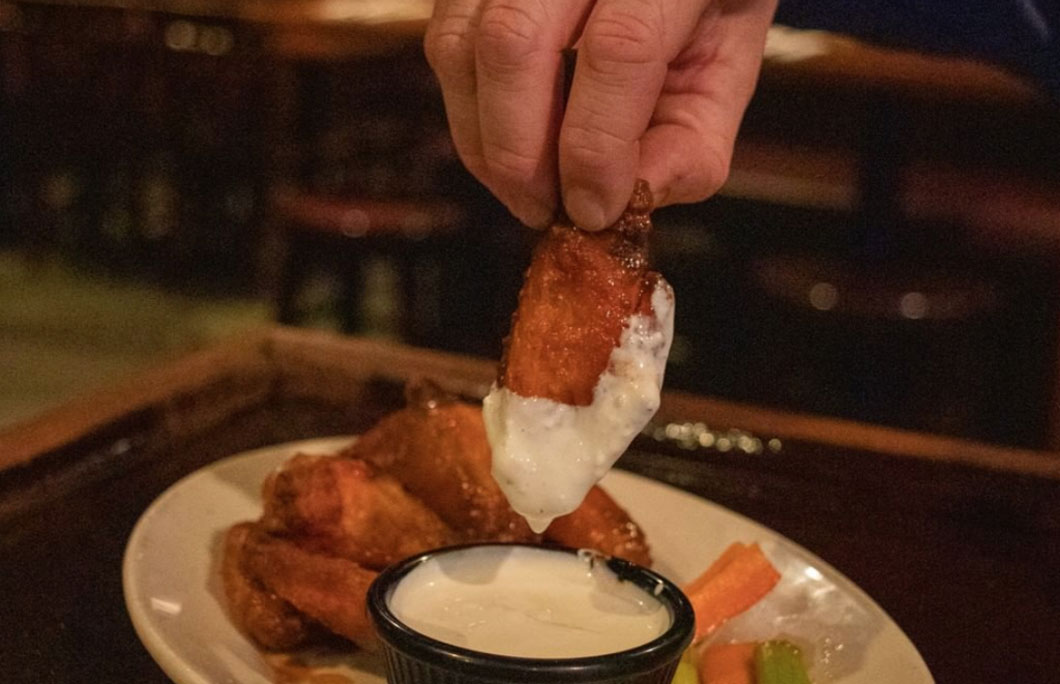 5. Cambridge Common – Cambridge
A casual laid back atmosphere, endless draft beer options and nightly live music are just a few things Cambridge offers in addition to delicious wings. They keep it simple with buffalo and barbecue options but trust us, they deliver on flavour.
---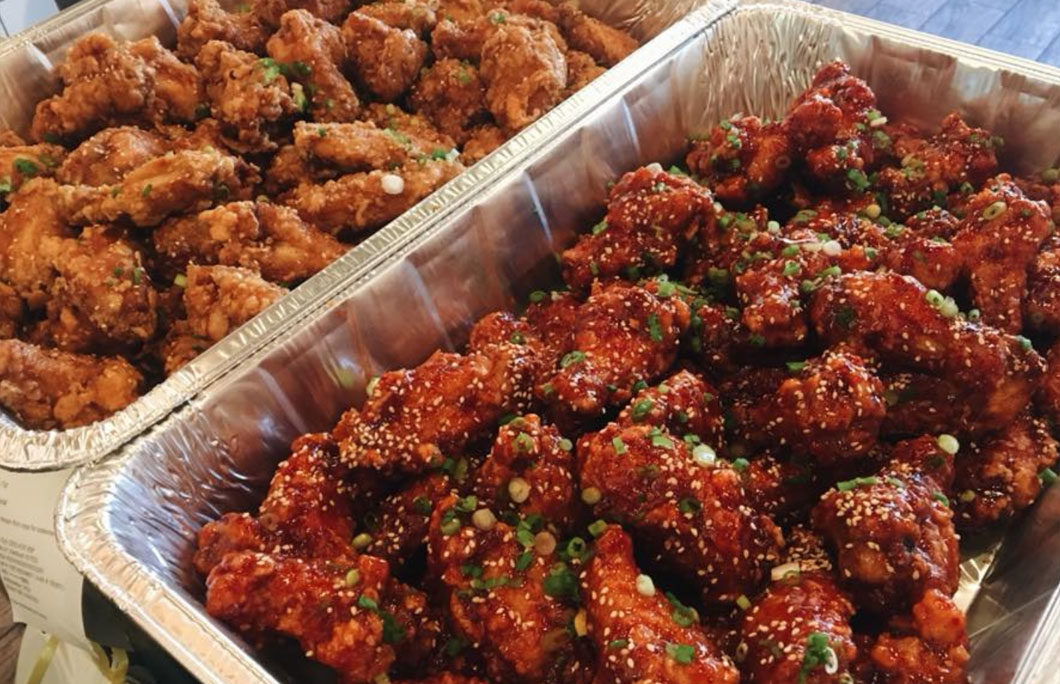 6. Coreanos – Boston
This Korean fave is famous for its short ribs and wings. Head here for a break from the classic flavours and try their speciality sauces. Sweet or spicy garlic soy, sweet mustard, yang yum are just a few of their melt-in-your-mouth wing options.
---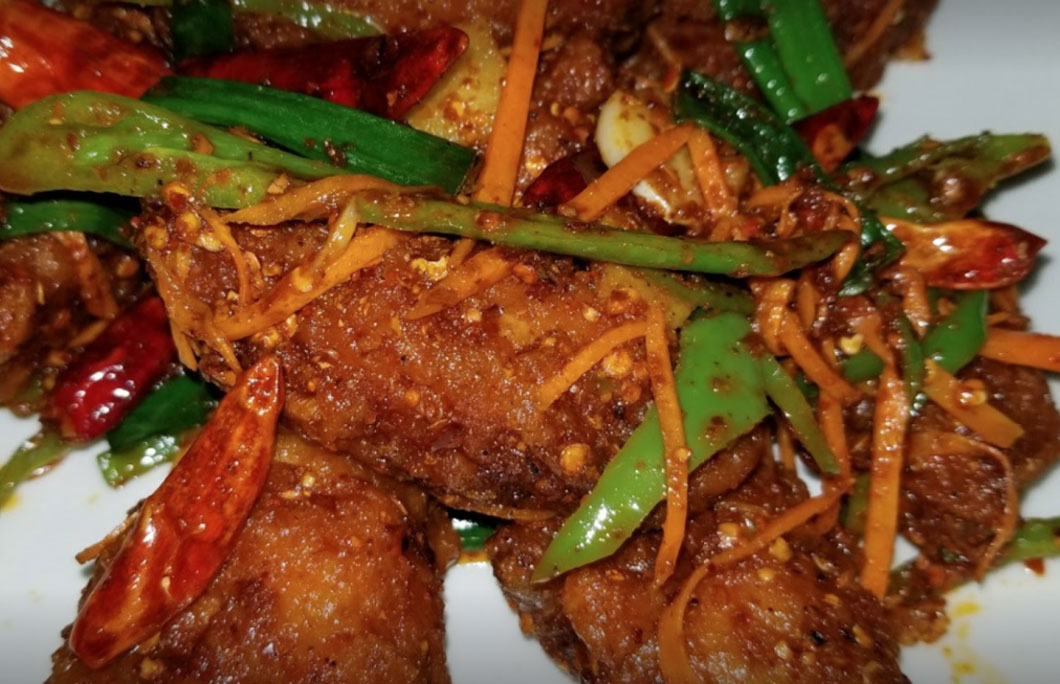 7. Blossom Bar – Brookline
Blossom Bar specializes in Chinese, specifically Szechwan cuisine. They take flavours very seriously and have been wowing guests with their dishes since 1997. We recommend you try their Chengdu dry hot chicken wings. These double battered wings are dry-rubbed, seared in garlic and topped with ginger and chilli. YUM.
---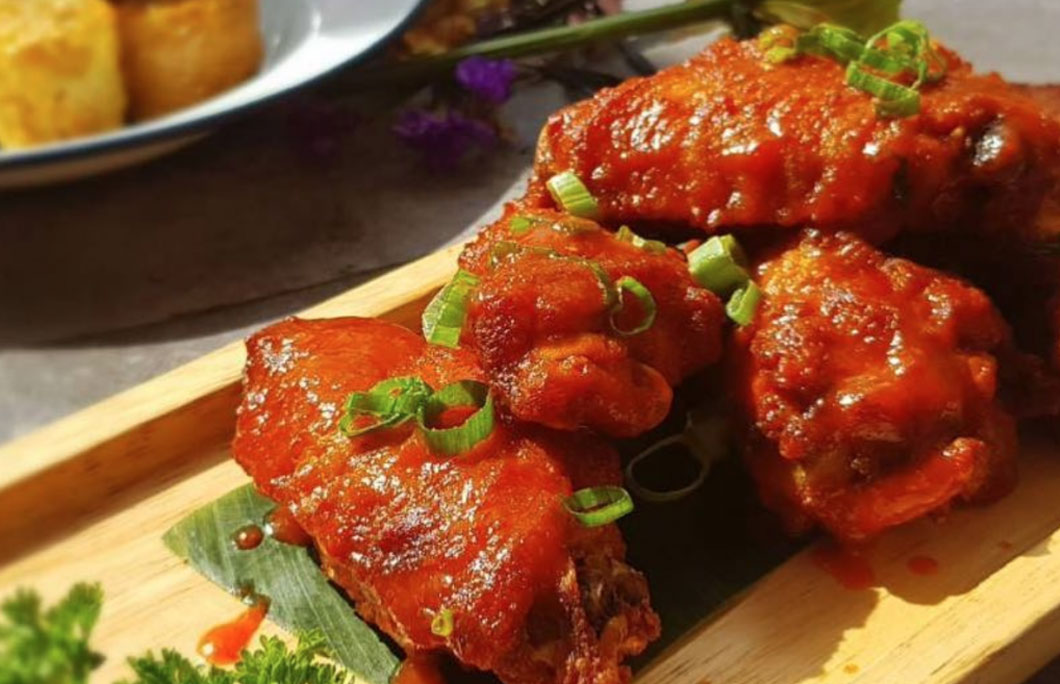 8. Crying Thaiger – Malden
This rustic Thai kitchen brings a little bit of Thailand to Massachusetts and is a local favourite for its wings. Don't leave without ordering a Thai beer and their 'crying wings' with spicy seasoning.
---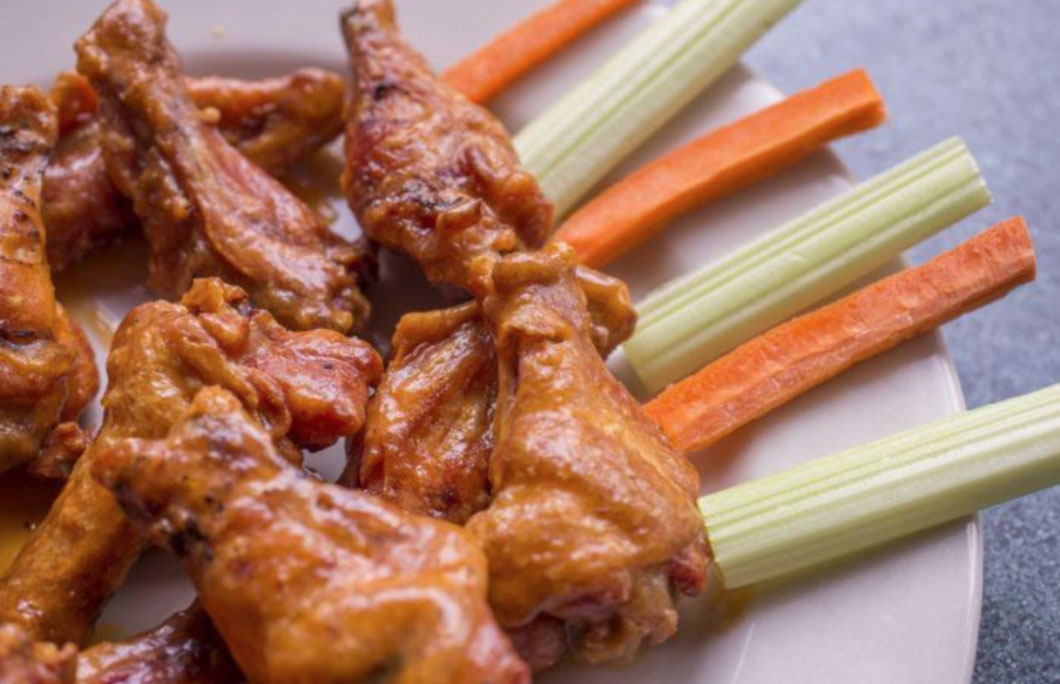 9. DJ's Famous Wings – Falmouth
There's simply no better place to enjoy classic wings than a sports bar. This family-run bar is known for its cosy atmosphere, extensive draft selection and killer wings. Take your pick from their kickin' hot wings or classic bbq. Don't forget a pint or two.
---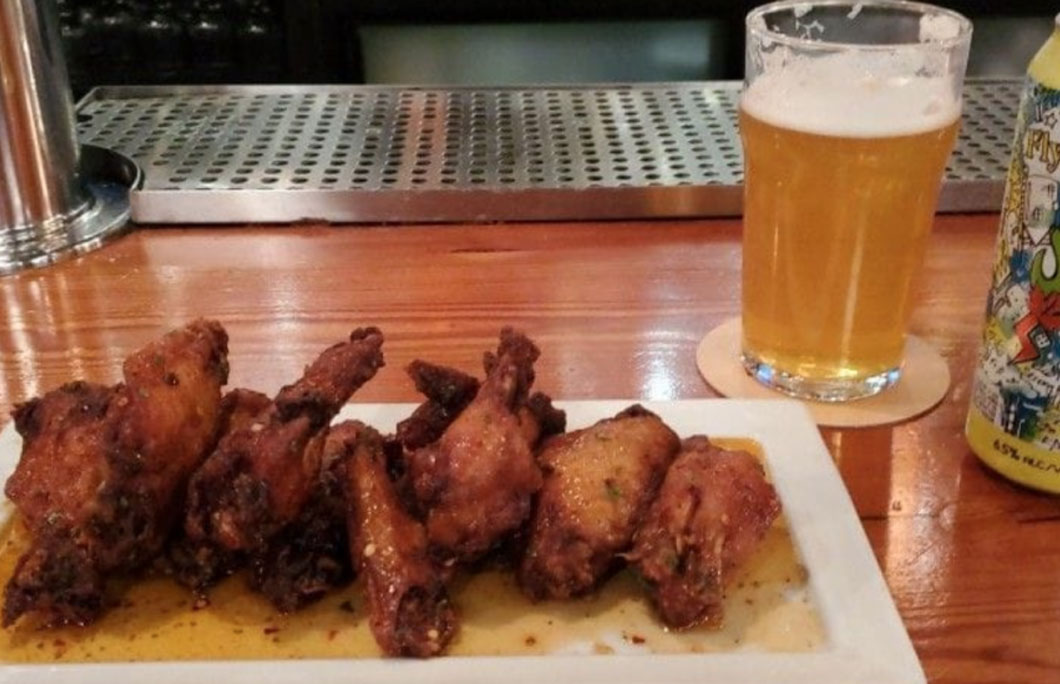 10. Hopewell Bar & Kitchen – Boston
This neighbourhood bar is a local staple for enjoying a few cold ones and delicious wings while catching up with friends. Grab a few folks and head over for some shuffleboard, beer and wings that are to die for. Feast on the maple sriracha wings with housemade ranch.
---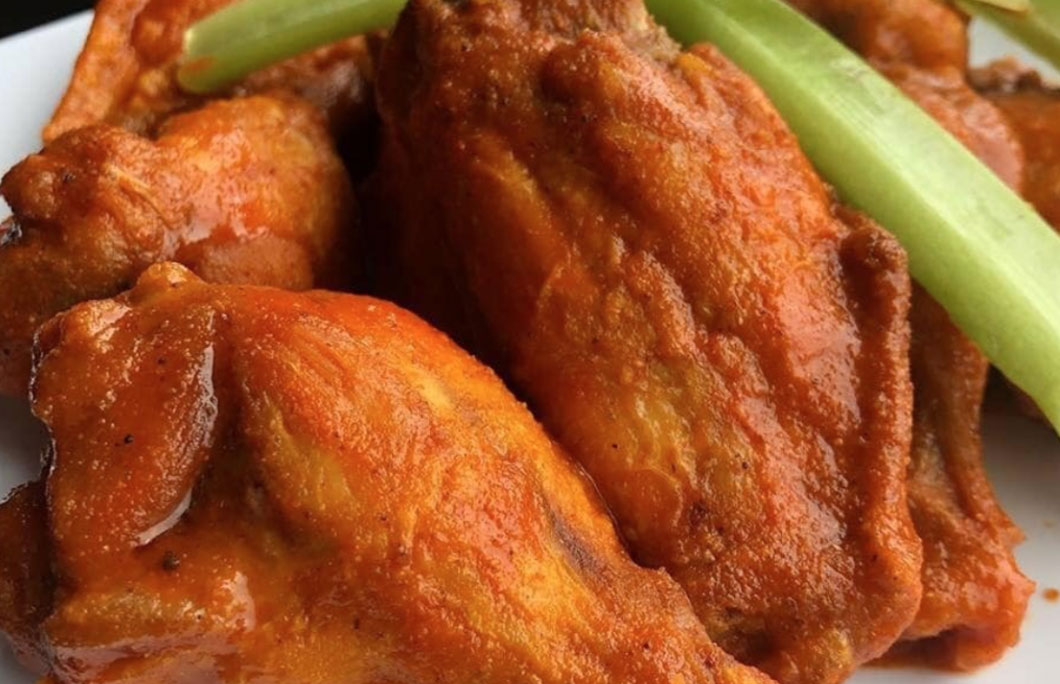 11. Wicked Wing Co. – Worcester
This Worcester classic is a must for wing aficionados. They are known for their massive variety of sauces and dry rubs. As you probably guessed, they're totally wicked and can't be missed while in Worcester. We recommend the 'wicked buffalo' and 'mango habanero.'
---
12. Highland Fried – Cambridge
Nobody does chicken quite like Cambridge's Highland Fried. Choose from the smoked or fried option and Nashville hot, agave bbq or classic buffalo. Either way, you'll definitely be back for seconds.
---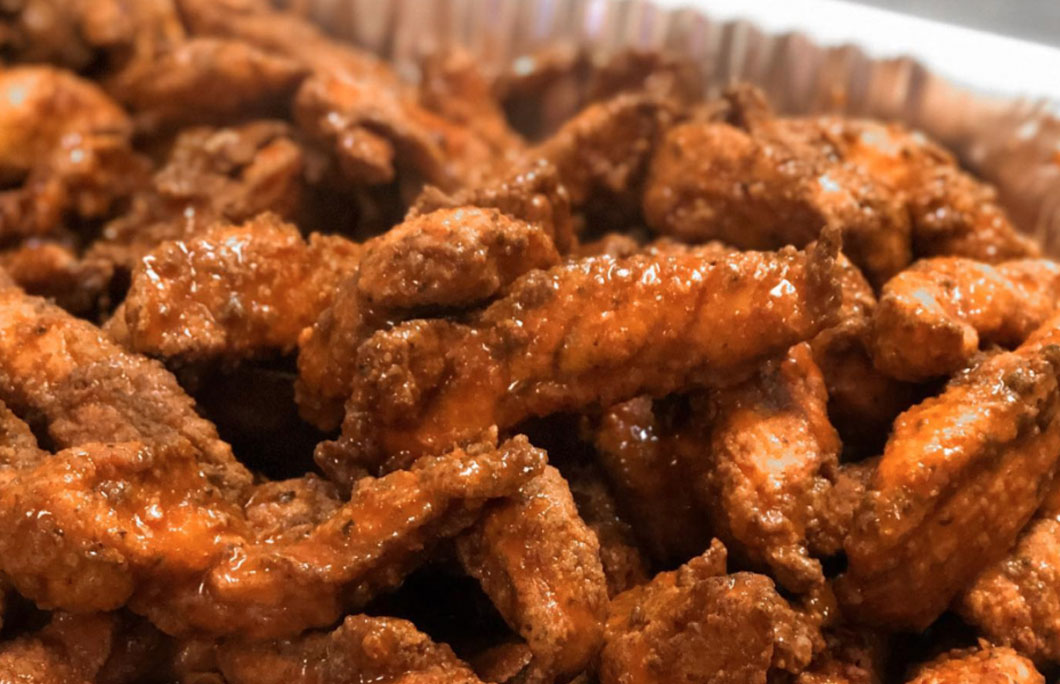 13. Max's – North Dartmouth
This family-owned down-home eatery is famous for their perfectly sauced and crispy wings. Come ready to eat and order any of their wing baskets for a filling finger-lickin'-good meal.
---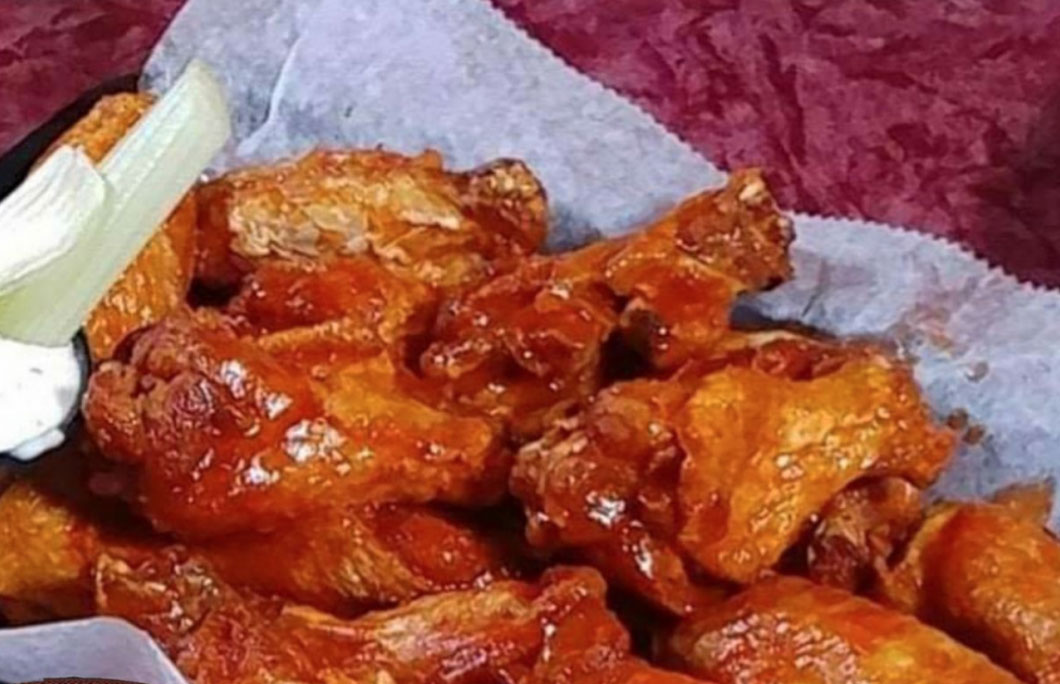 14. E.B's Restaurant – Agawam
E.B.'s restaurant has been wowing Agawam for 33 years with their delicious wings and speedy service. This family eatery is known for making customers and flavour their number one priority and that's what makes them one of the best in the state. Try their classic hot wings and save some room or dessert.
---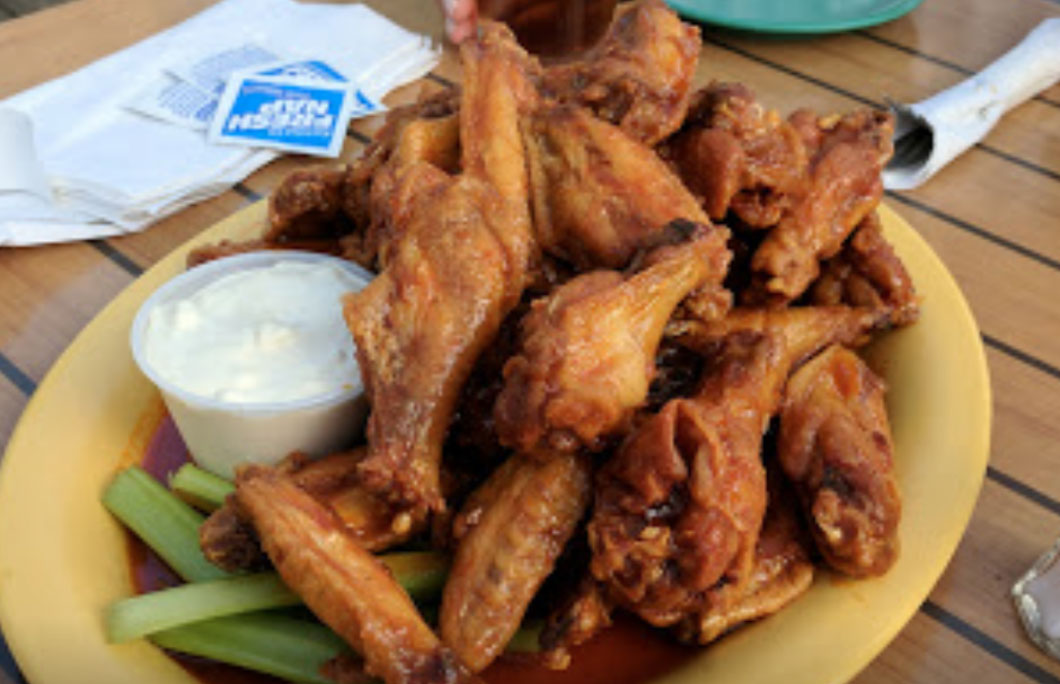 15. The Old Forge – Lanesborough
Hope over to Old Forge in Lanesboro for some delicious wings ina. rustic setting. They value high-quality chicken which means all of their wings are meaty and packed with loads of flavour. Treat yourself to the traditional buffalo wings and some potato skins on the side.
---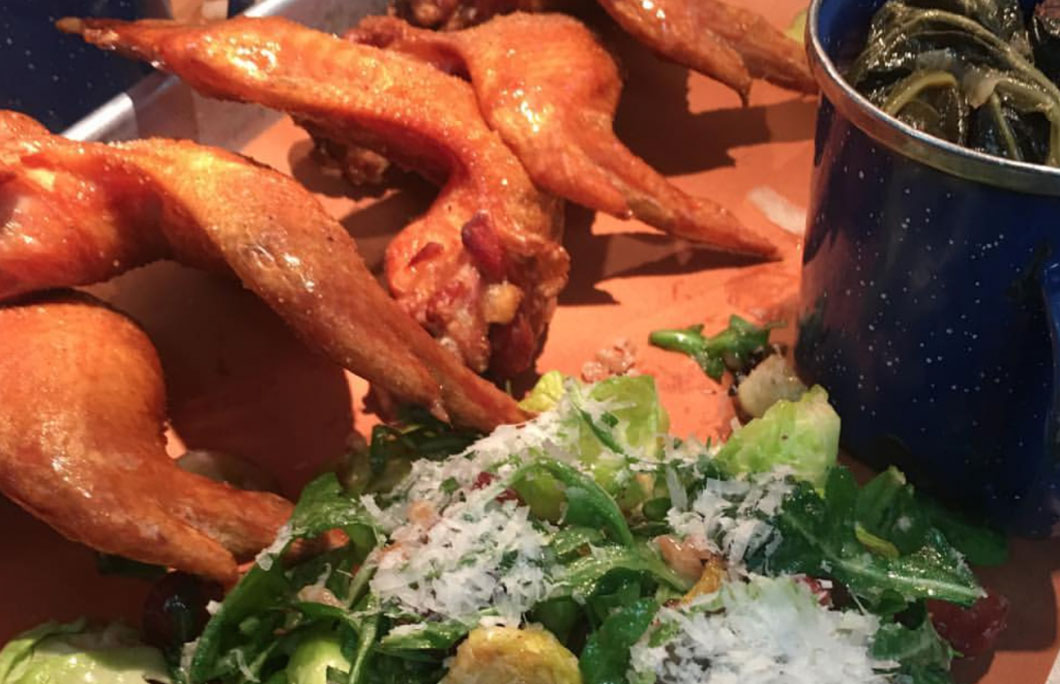 16. Sweet Cheeks Q – Boston
Head to the heart of the South without ever leaving Boston at Sweet Cheeks Q. Come hungry and order their smoked monster wings and some of their buttermilk fried chicken. Afterwards bite into a slice of their famous butterfinger pie.
---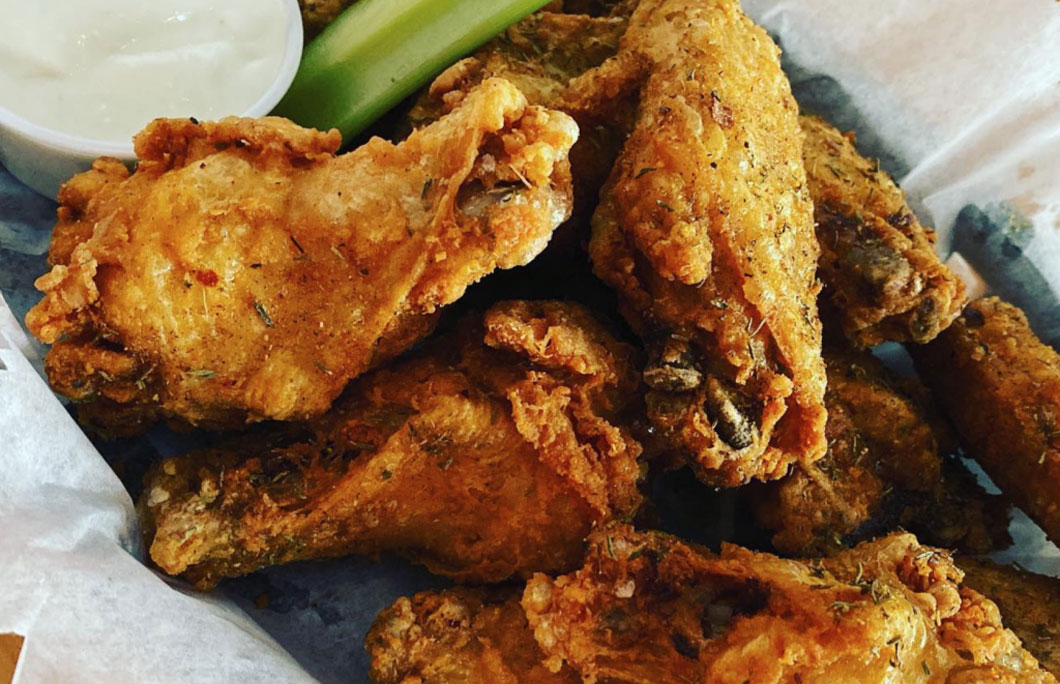 17. Rose Alley Ale House – New Bedford
Pull up a chair at Rose Alley Ale House for fall-off-the-bone wings and pints galore. With 40 beers on tap and over 20 rubs and sauces for wings, you'll be here a while. Bring a friend and come ready to feast.
---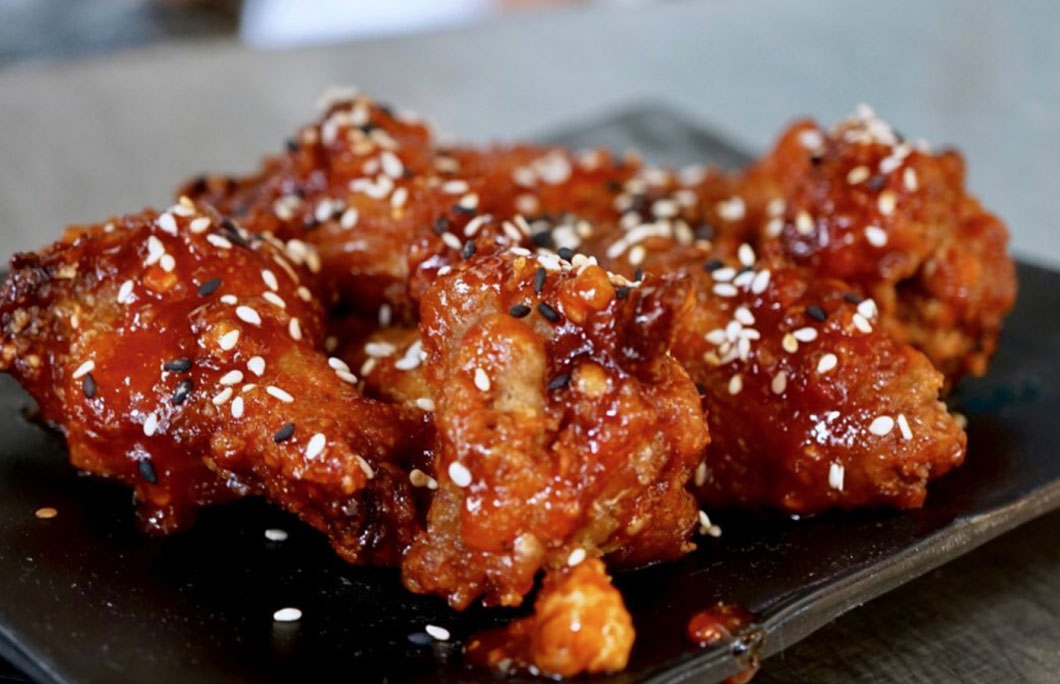 18. Pai Kin Kao – Cambridge
Pai Kin Kao or, 'let's go eat!' in English, is known around town as the place to be for casual Thai chicken. Order a platter of their sweet'n hot chili wings smothered in sticky sauce and topped with sesame seeds.
---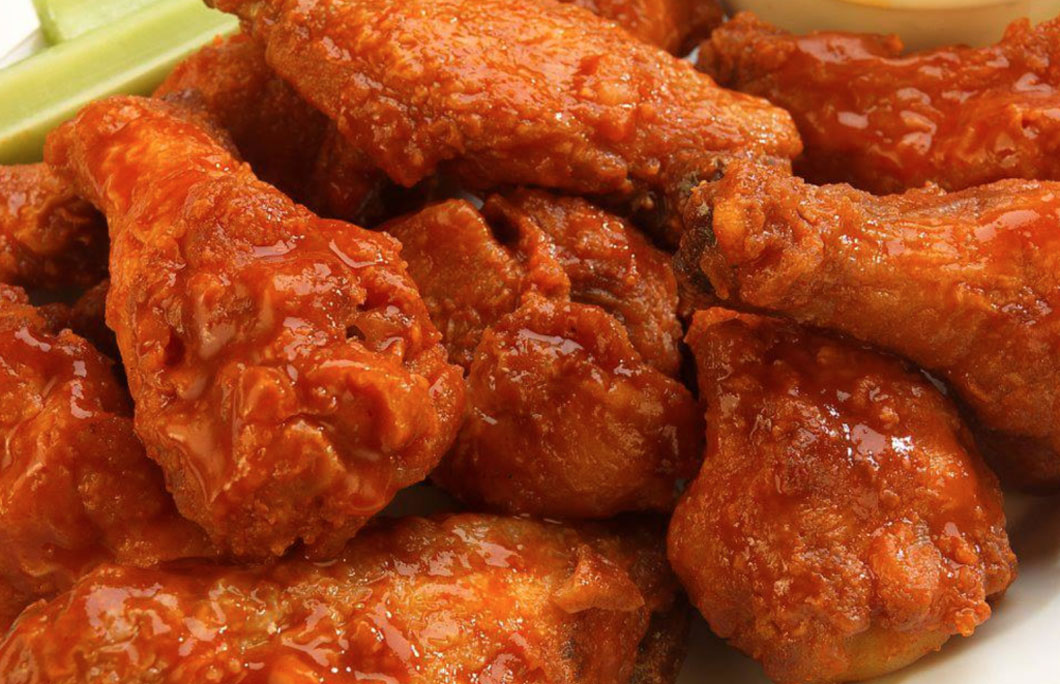 19. The Hanger – Amherst
For over 20 years, The Hanger has been serving fresh and tasty wings to Amherst. Bone in, bone out, smoked, fried, doesn't matter. They've got it all.
---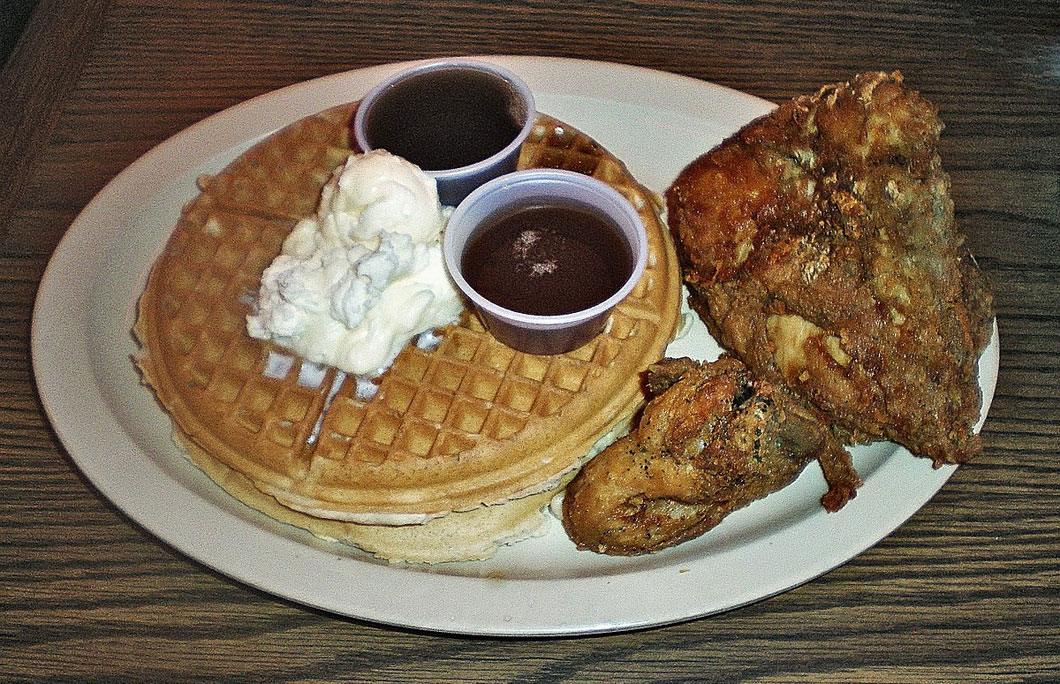 20. The Hen House Wings 'n Waffles – Boston
Get your fix of Southern hospitality and crispy wings at The Hen House Wings 'n Waffles in Boston. This classic chicken joint does wings like no other. Eat your fill of their classic sauces with blue cheese or ranch.
---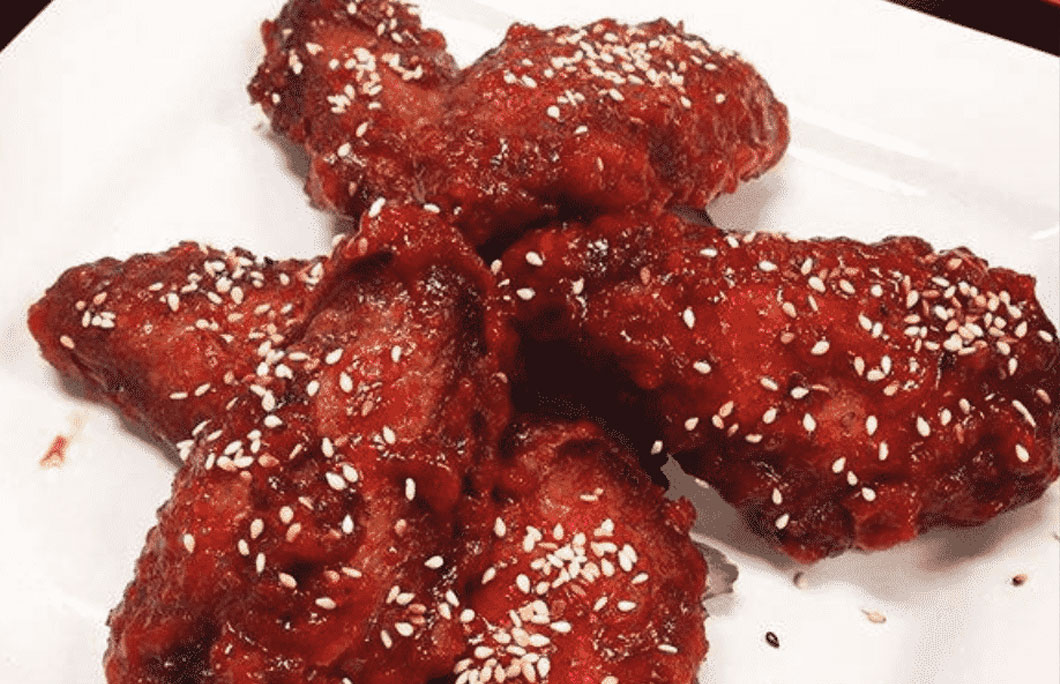 21. Sizzling Kitchen – Lowell
This cosy bakery slash restaurant does wings better than anyone in the city. Order them 6 at a time and be sure to start with the honey sriracha.
---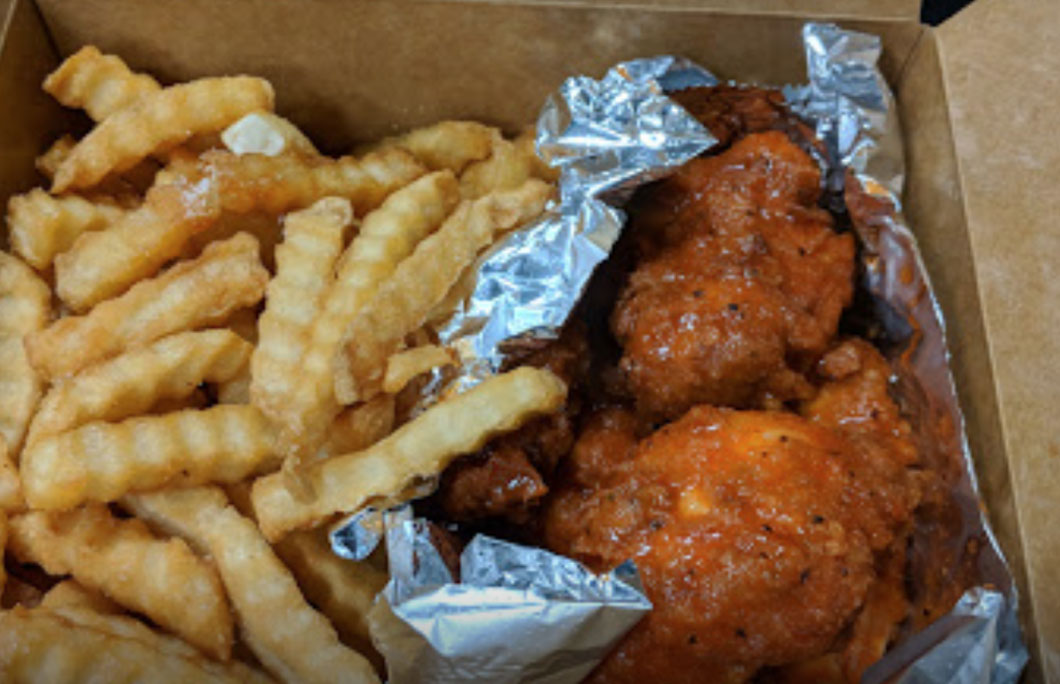 22. Wing-It – Allston
Expertly sauced and perfectly crunchy wings that pack a punch are what Wing-It does best. Pick your poison with their massive variety of sauces and dig in. We recommend the 'suicide buffalo', 'honey mustard' or their special 'teridactil' option.
---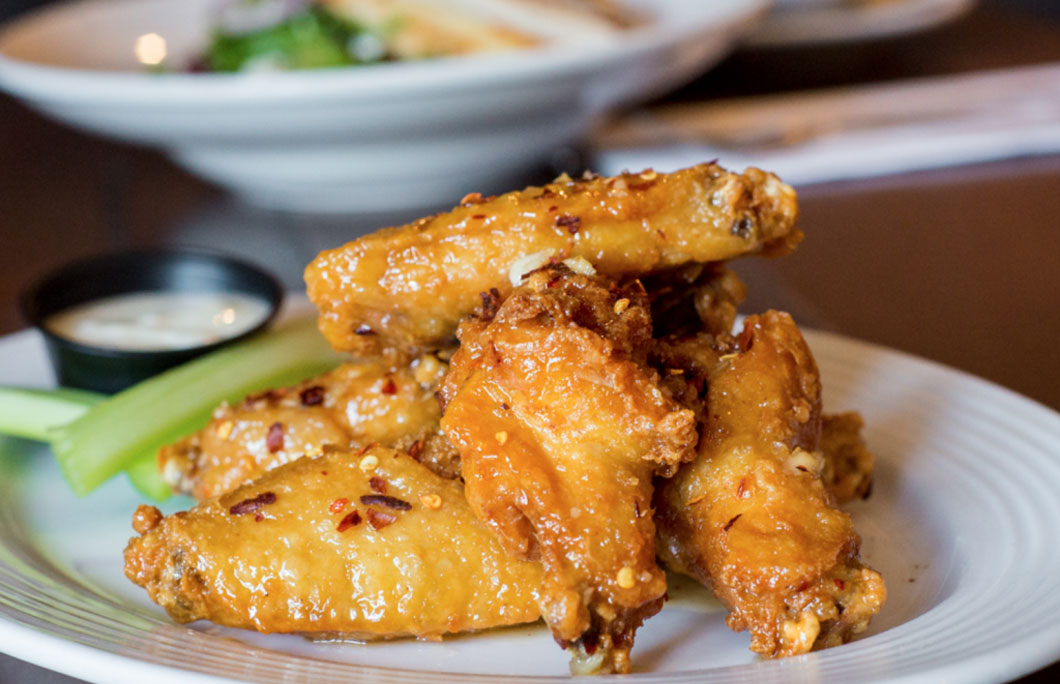 23. Oak Barrel Tavern – Worcester
Order your wings by the pound and beer by the pint at Oak Barrel Tavern. They value quality and flavour over everything else so you can't go wrong with any of their menu items. We recommend starting with their bourbon bbq wings.
---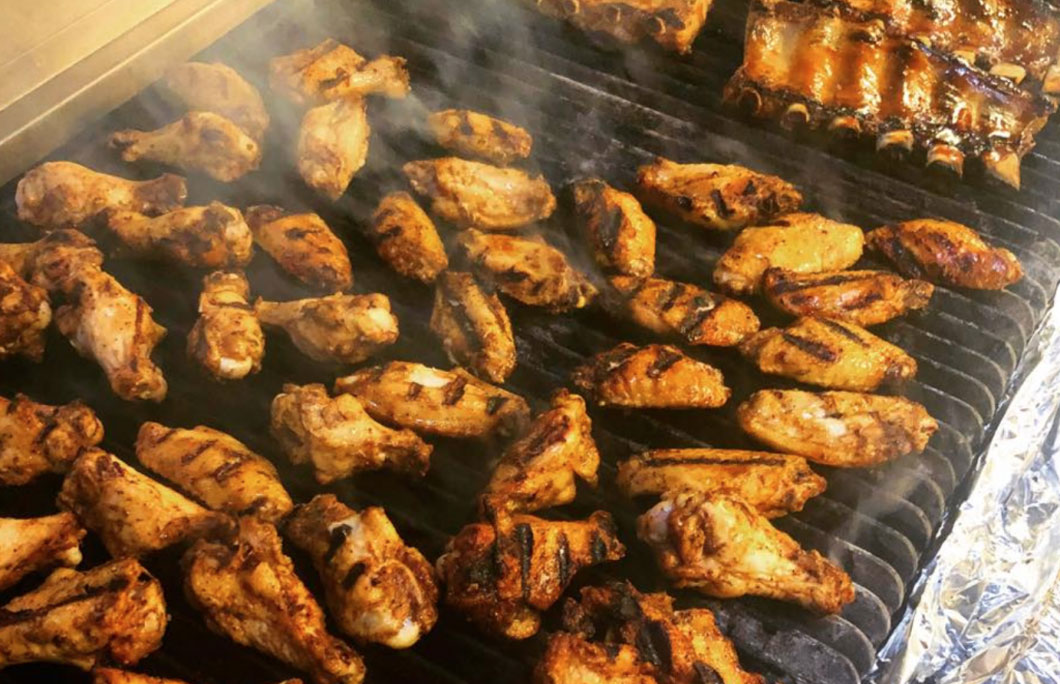 24. Joff's Backyard Grill – Bellingham
Head to Joff's Backyard Grill for some of Massachusett's best wings. These 'world famous wings' are what dreams are made of. Treat your tastebuds to their iconic fire-roasted wings tossed in their 'face slapping' sauce.
---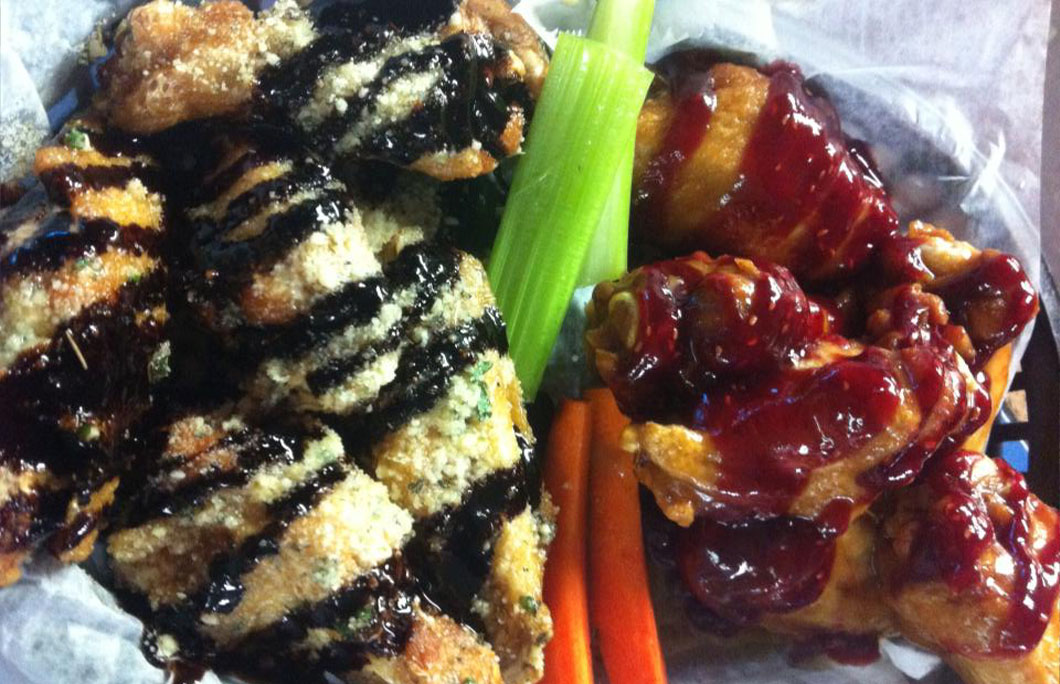 25. Sparky's Wings and Things – Haverhill
Sparky's Wings and Things are known through Haverhill as being the best places for chicken wings in Massachusetts. They boast a large variety of in house sauces and unique techniques that make them a favourite among locals and tourists alike. Chow down on all the goods from classic to mild at this sweet and simple neighbourhood fave.
---