The Most Scenic Drives in Hawaii
With 135 islands on the archipelago, there are plenty of stunning driving routes and some truly great Hawaii road trips. While most people might think of surfing and the beach when visiting this state, there is a lot of ground to cover on four wheels that will make you really appreciate this little slice of paradise.
Most of the Distances on these road trips are short but you are rewarded with picture-perfect scenery at every stop along the way. From mountains and forests right down to the sandy beaches, there's a route for everybody on this list.
Hawaii truly is one of the most special places on this plane, so make sure you see as much of it as you can when here…
The Best Hawaii Road Trips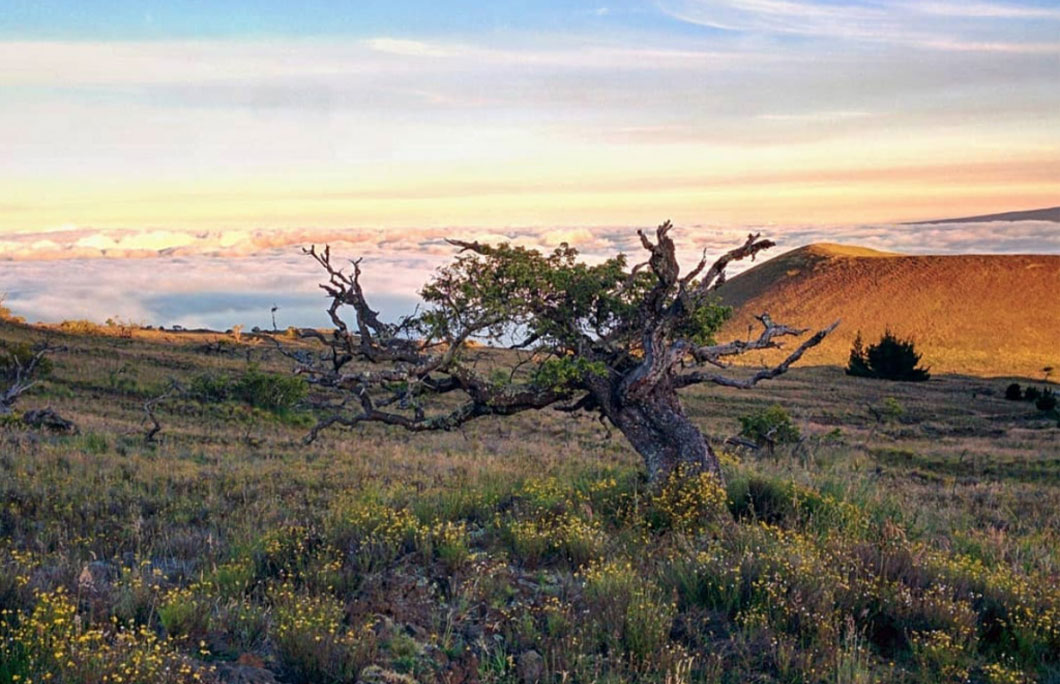 1. Mauna Kea Access Road
Maunakea is considered the most sacred of all Hawaii's volcanoes, and is known by Hawaiians as a region of the gods. The drive to summit is not for the faint of heart, but the views are worth it. Maunakea is one of the only places in the world where you can drive from sea level to 14,000 feet in about two hours, so altitude sickness is a high possibility.
Distance: 32 miles
Route highlights: Puʻu Huluhulu, Humu'ula Sheep Station, Lake Waiʻau
When to do it: May to October- avoid doing this in rainy season as the road is narrow and dangerous when wet.
---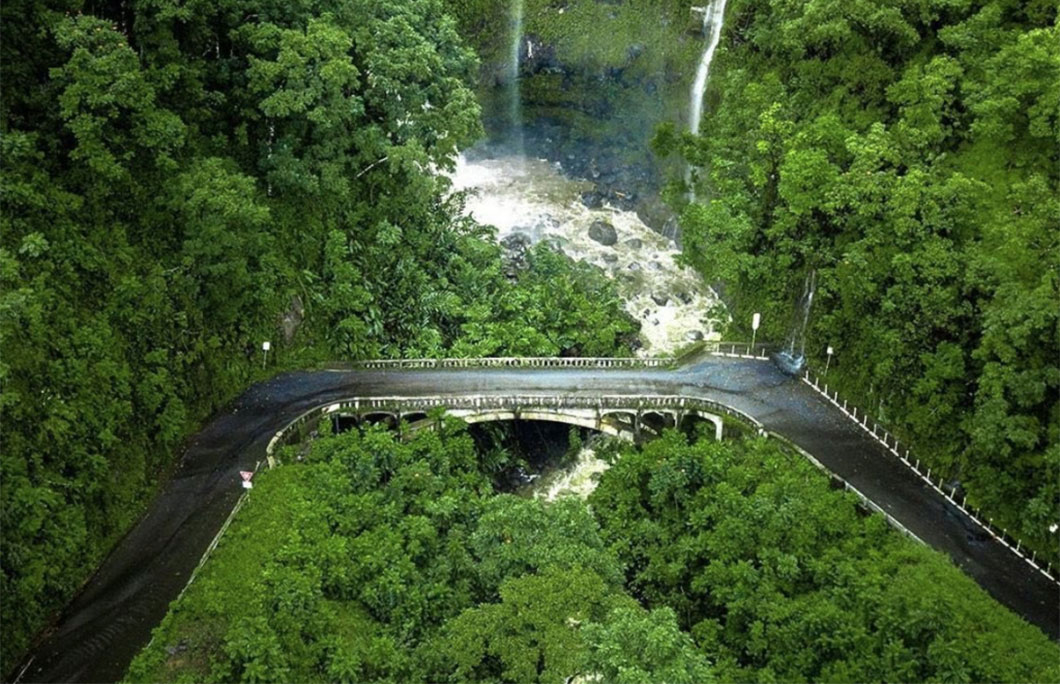 2. Road to Hana (Maui)
The legendary road to Hana is only 52 miles from Kahului; however, the drive can take anywhere from two to four hours to complete since it's fraught with narrow one-lane bridges, hairpin turns and incredible island views. The Hana Highway (HI-360) has 620 curves and 59 bridges, so drive safe and take your time!
Distance: 52 miles
Route highlights: Maui's northeast coast, Kalepa Bridge, Kipahulu
When to do it: Year-round
---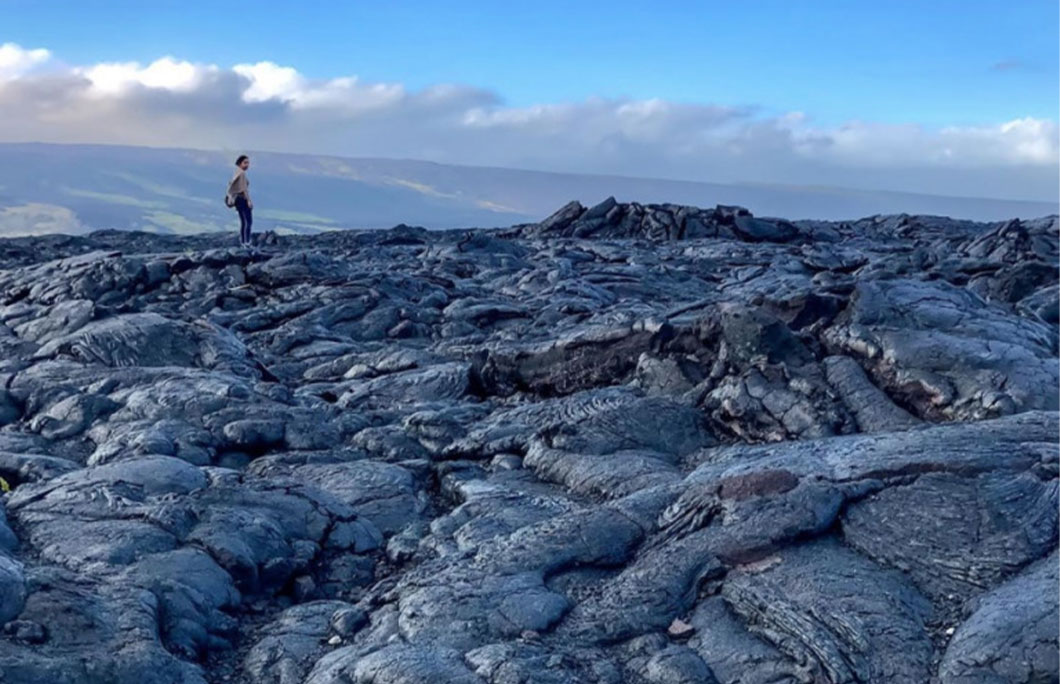 3. Chain of Craters Road
This incredible road is in Hawaii Volcanoes National Park, home to two volcanoes including Kilauea, one of the most active volcanoes on earth. Just south of Crater Rim Drive is Chain of Craters Road. This 3,700-foot drive eventually ends where a lava flow has overtaken the road.
Distance: 23 miles
Route highlights: Kilauea's Crater Rim, aa and pahoehoe lava flows, volcanic craters, and steam vents
When to do it: May to October
---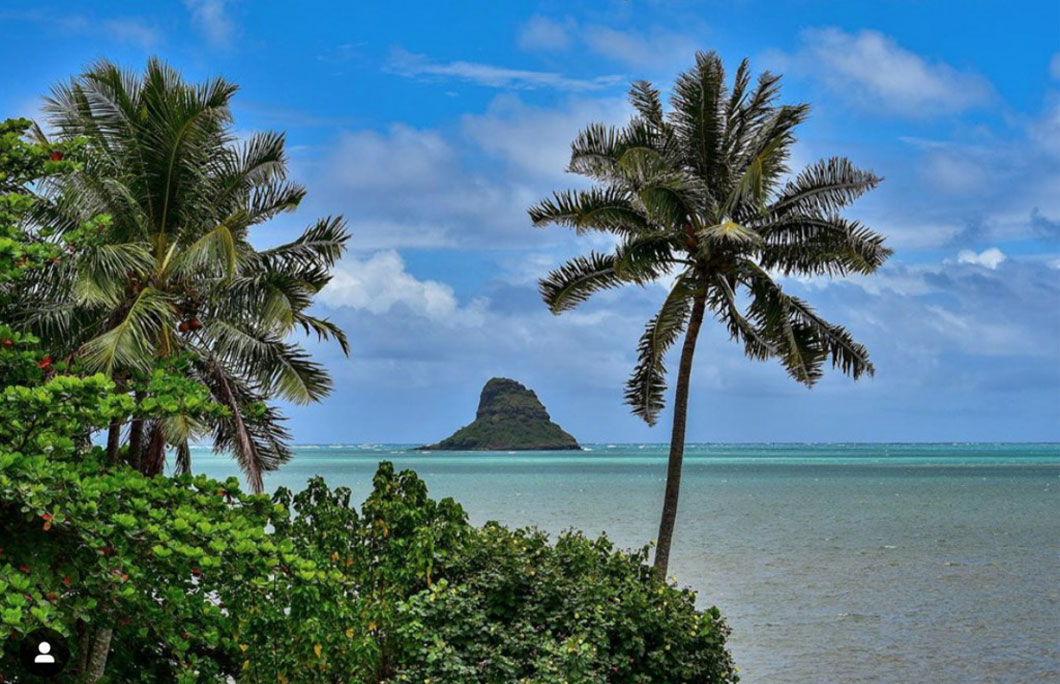 4. Windward Coast, Oahu
Spend a full day road trippin' on this two-lane road winding alongside the foot of the lush Koolau mountain range and shoreline waters of Oahu's Windward Coast. Along the way are beaches, bays, offshore islands, parks, world-famous surf spots and great eats. Highlights include Nuuanu Pali Lookout, one of Oahu's most popular scenic spots, with panoramic views of the Windward Coast and the Koolau Mountains.
Distance: 112 miles
Route highlights: Nuuanu Pali Lookout, Mokolii, Polynesian Cultural Center
When to do it: Year-round
---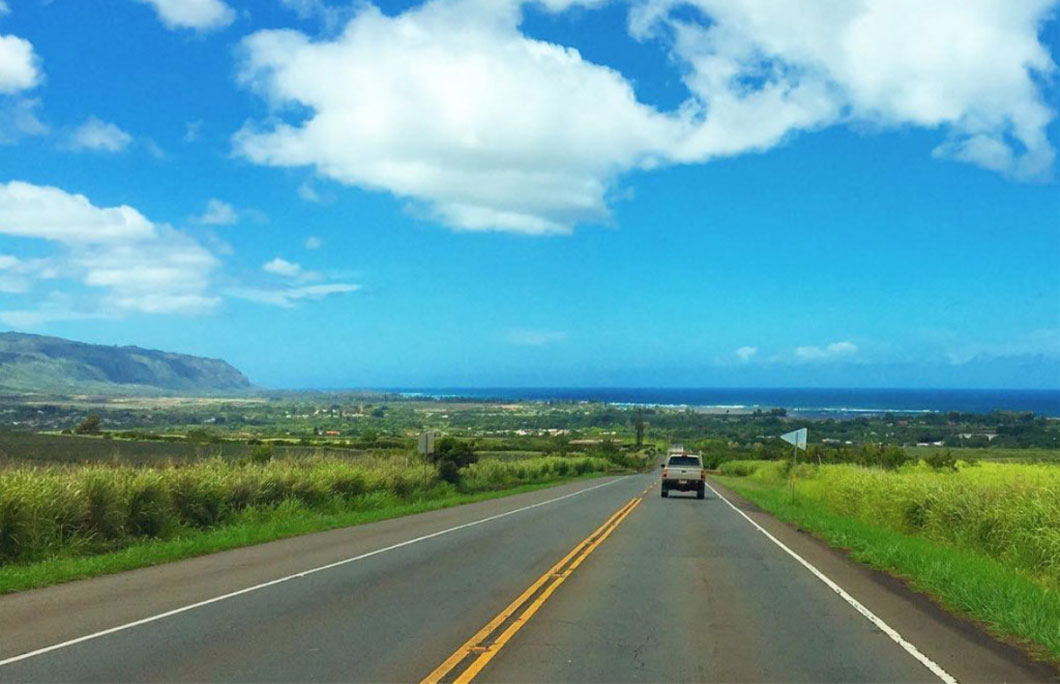 5. Kamehameha V Hwy
This is one of the loveliest sea-level coastal drives in the Islands. Kamehameha V Highway clings tight against the island's rugged southeast shoreline, at times sending crashing surf across the road. Pull over for views only where you're not blocking the passage of other drivers! You'll finish up at Halawa Beach, with beautiful views.
Distance: 36 miles
Route highlights: Kalaupapa Peninsula, Halawa Valley
When to do it: May to October
---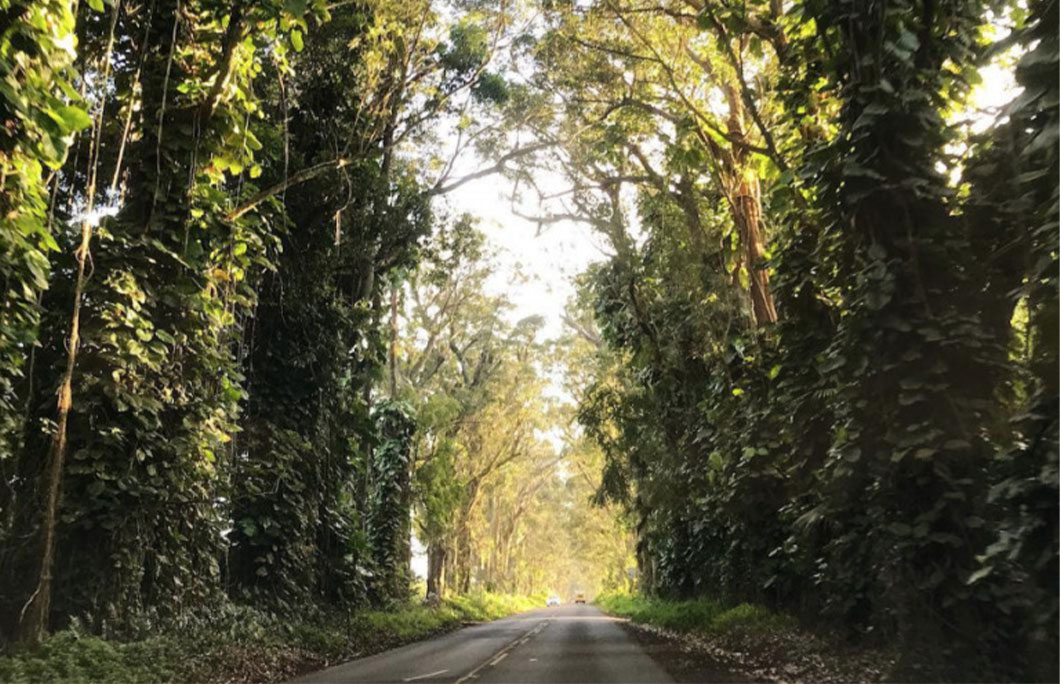 6. Maluhia Road Tree Tunnel to Poi'pu
The gateway to the Koloa/Poipu area is called the Tree Tunnel, a stretch of Maluhia Road lined with eucalyptus trees first planted a century ago. It's a magical passage that sums up the true beauty of Hawaii and transports you into the old sugar plantation town of Koloa.
Distance: 7 miles
Route highlights: Poi'pu beach, Sprouting Horn and Old Koloa Town
When to do it: Year-round
---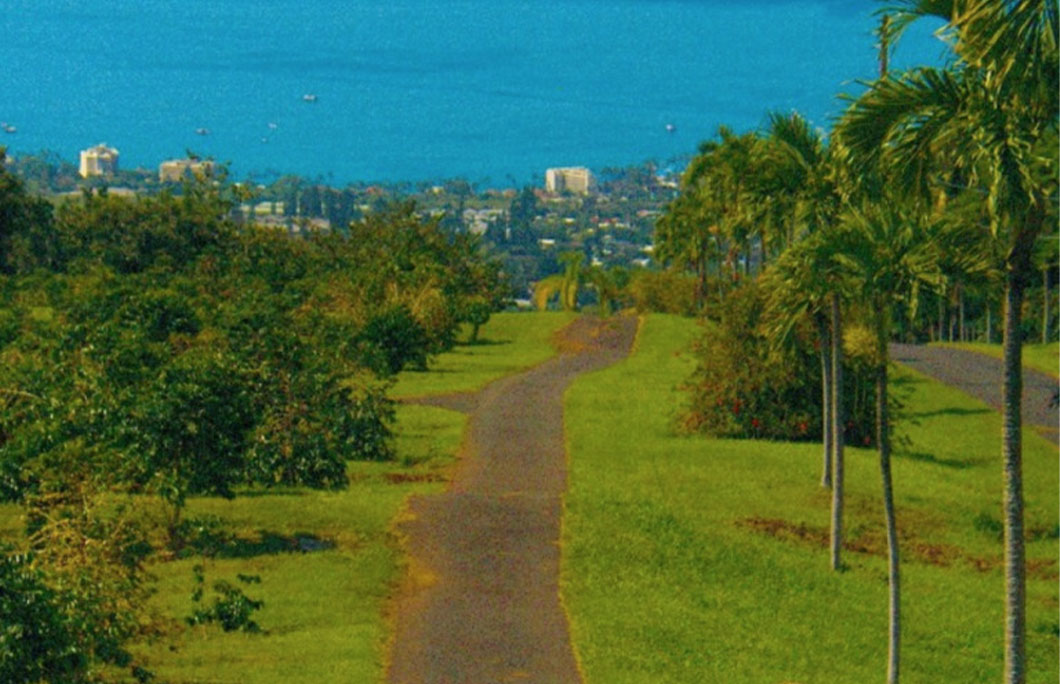 7. Mamalahoa Highway
Although this byway is a mere two lanes wide, there's plenty to see, including historic architecture, shrines, coffee farms, art galleries and quaint Holualoa Village. This scenic byway winds its way along the slopes of Hualalai Mountain and offers scenic vistas of Kailua-Kona and the Pacific Ocean.
Distance: 10 miles
Route highlights: Hualalai Mountain; Holualoa Village.
When to do it: May to October
---