The 50 Most Charming Small Towns In America
'Small Town America' is a world in and of itself. Sleepy coastal villages, forgotten dessert towns and colonial New England communities are just a few things that come to mind when we hear the word 'charming small towns'. Thanks to its extremely diverse population, landscape and culture, the United States is home to an abundance of quirky small towns. We took the time to research the ones that best fit the bill…
To help us narrow it down, we looked only at communities with a max population of 50,000 that hold a unique quality. Whether your idea of charming small towns equal a mountain village, old rail city, a harbour town or something different entirely, it's probably on this list. Here are 50 of America's most charming small towns.
50 of America's Most Charming Small Towns
50. Fairhope, Alabama
This tiny Alabama town was founded in 1894 and is known for its annual shellfish phenomenon. Each year, crabs, flounder and shrimp flood the shallow bay in what's referred to as the 'jubilee'. In addition to the natural phenomenon, there's a local brewery, tons of farmers markets, Museum of History and nearby Village Point Park Reserve.
---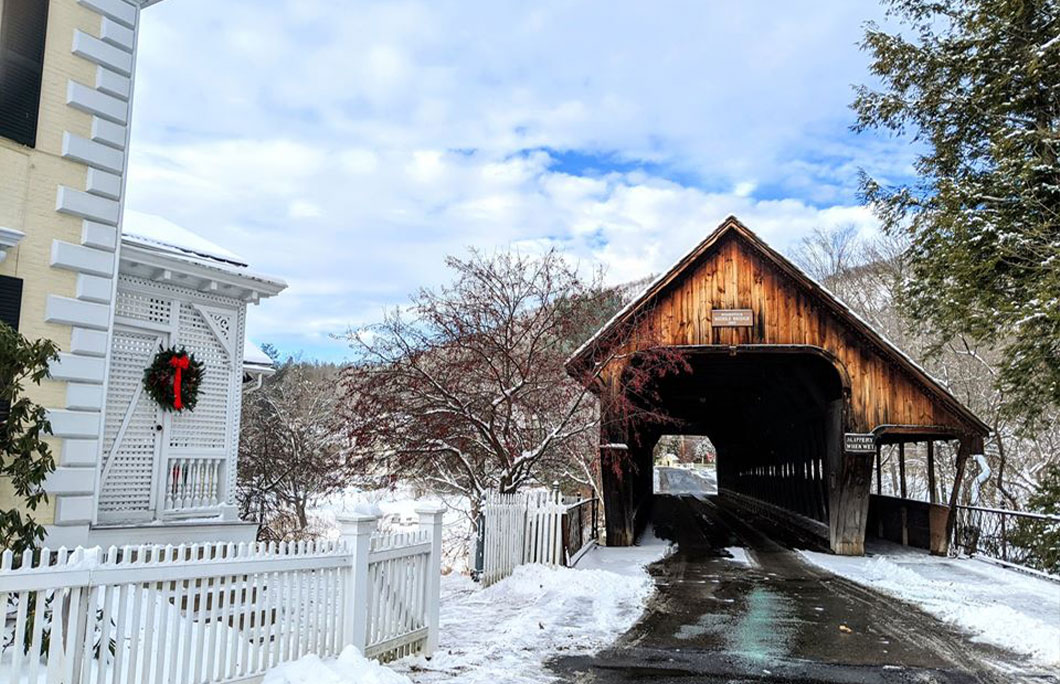 49. Montpelier, Vermont
Montpelier is one of America's most charming small towns. This fun capital town is famous for its Hubbard Park and the Vermont State House. With a history dating back to Native American settlers nearly 6,000 years ago, there's plenty to be explored in this quaint, yet interesting town.
---

---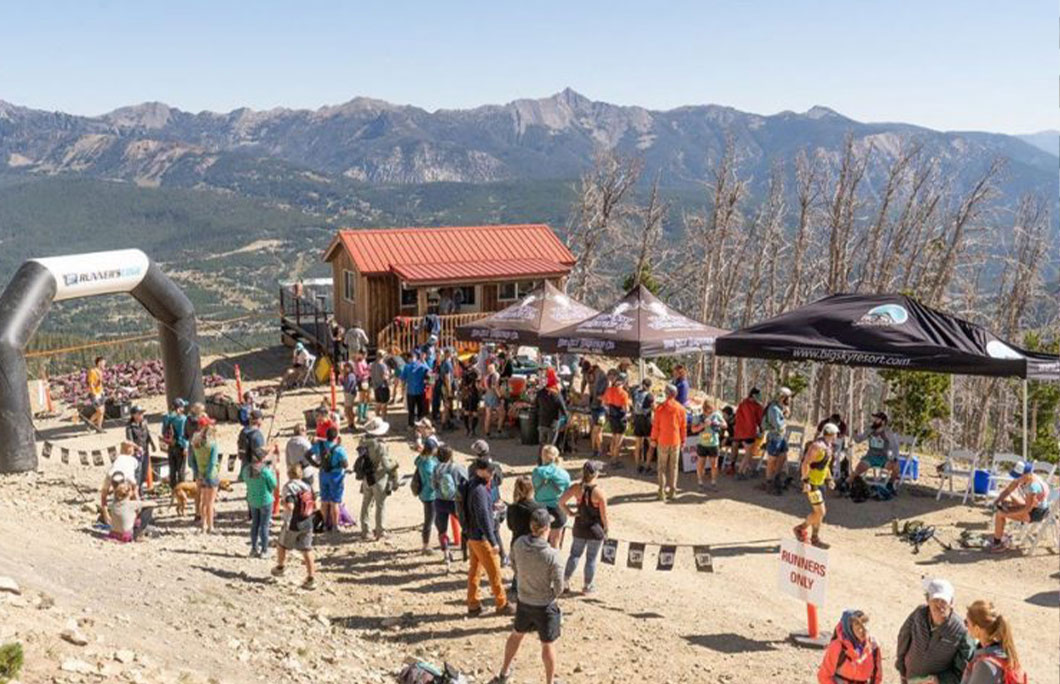 48. Mancos, Colorado
Tucked away in the valley of the LaPlata Mountains, you'll find Mancos, Colorado. Its quirky art community, old West charm, tightknit community and scenic mountainscapes are what charms locals and tourists alike. Stroll the quaint historic streets, grab some goodies at a local farmers market or explore the wilderness by yurt camping. Either way, you'll fall hard and fast for Mancos.
---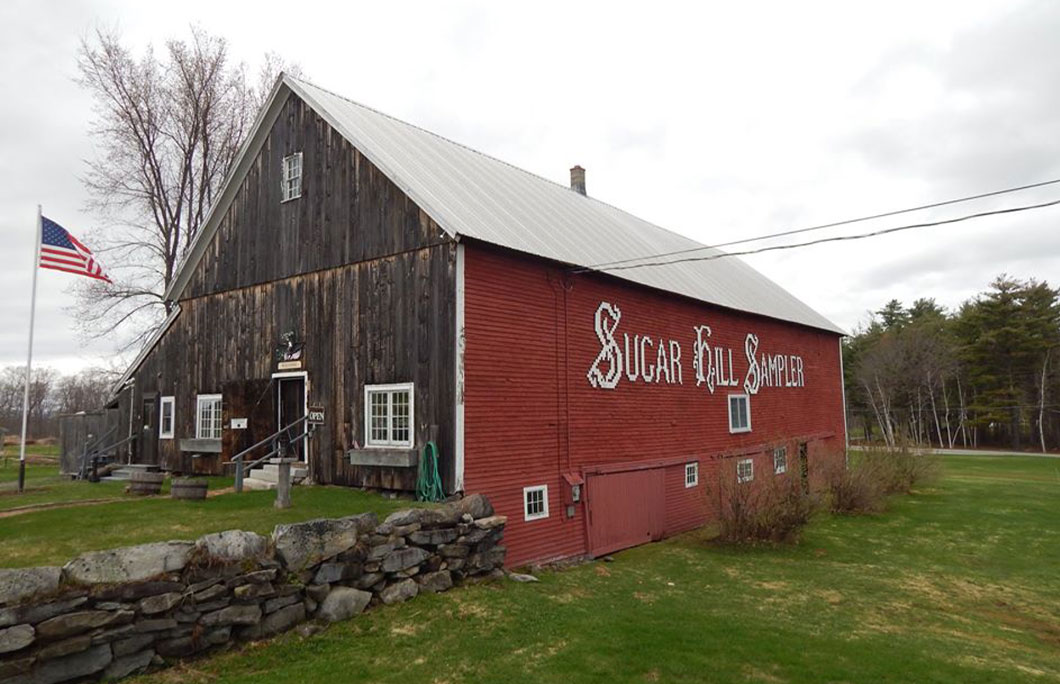 47. New Castle, Delaware
New Castle spins a tale of Delaware's history with its peaceful cobblestone streets and old colonial town. Hugging the Delaware River, it's surrounded by beautiful scenery and just a hop away from famous New Castle Battery Park. Additionally, history buffs will love their First State National Historic Park and Court House Museum.
---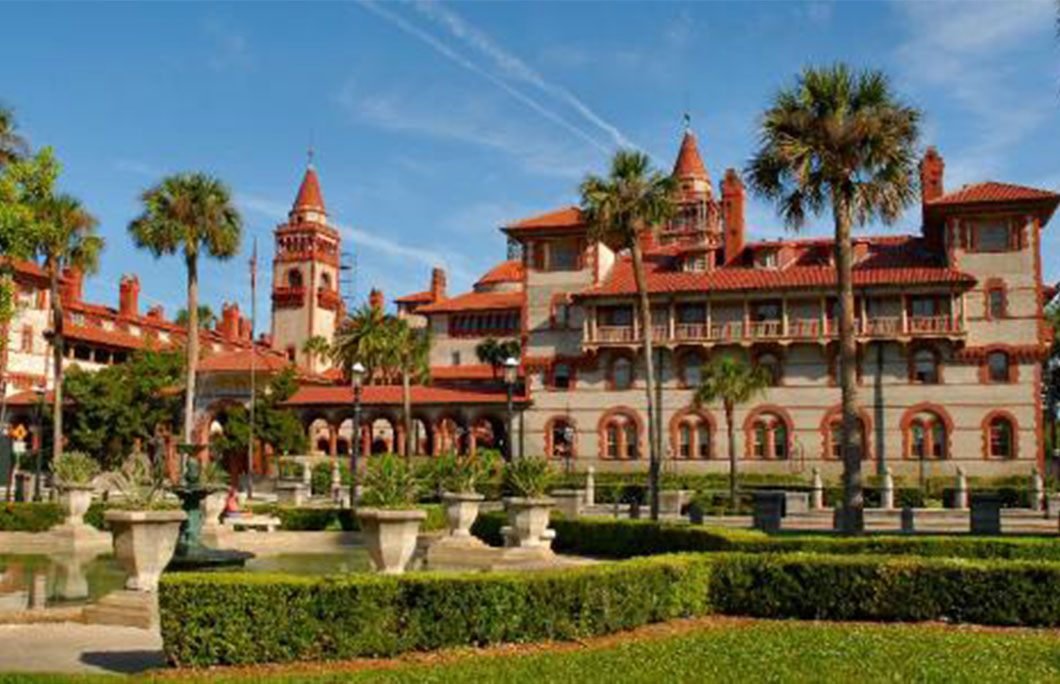 46. Hilo, Hawaii
Hilo is surrounded by pristine tropical landscapes, home to a plethora of local markets and a vibrant Hawaiian culture. This Pacific pearl is mostly famous for its annual Merrie Monarch Festival dedicated to King David Kalakaua. Every year, the city is brought to life in a week-long celebration of Hawaiian tradition such as hula, crafts and the native language.
---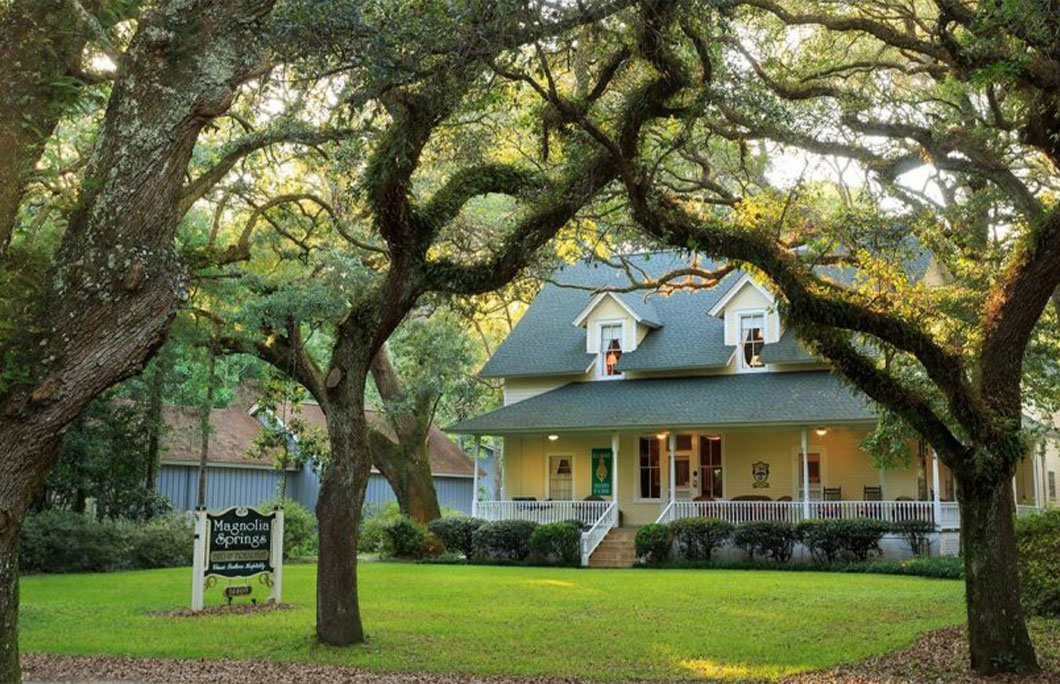 45. Wallace, Idaho
Home to a plethora of historic buildings, museums and local shops, it's not hard to see why Wallace is so charming. For over a hundred years, Wallace has been the world's largest silver producer, and it's got a lot to show for it. For example, it's the richest mining town still in existence and is listed on the National Register of Historic Places.
---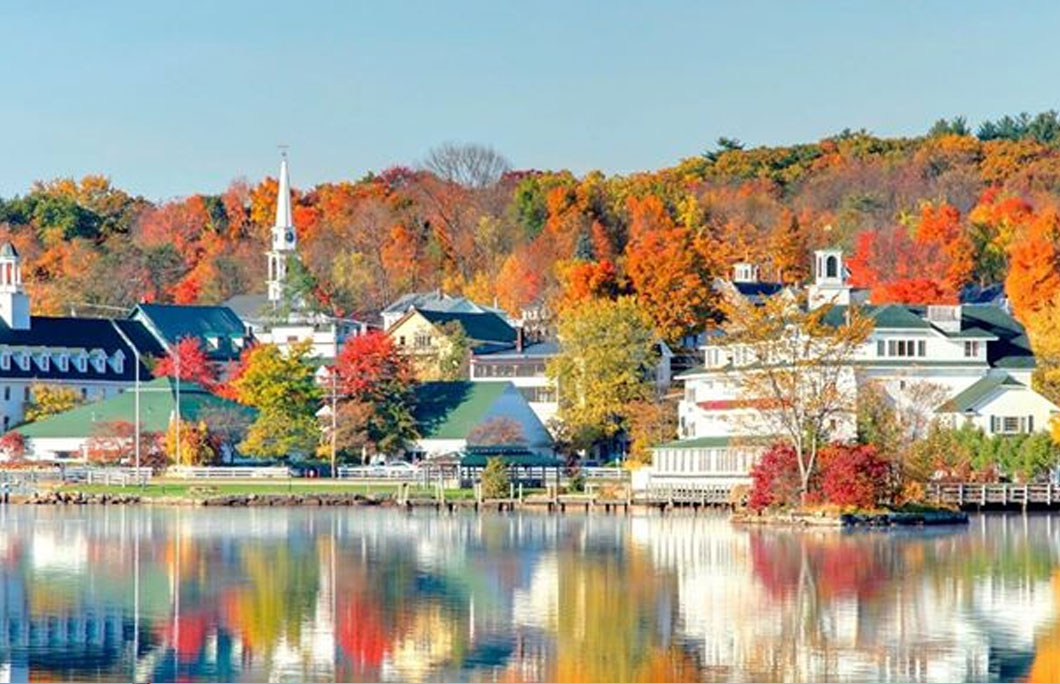 44. Lindsborg, Kansas
Lindsborg is famous for its rich Swedish history and is often referred to as 'Little Sweden'. This quaint town of only 3,300 people perfectly embodies their Swedish heritage with local Scandinavian art, tons of traditional food and their founding festivals such as their famous Svensk Hyllningsfest.
---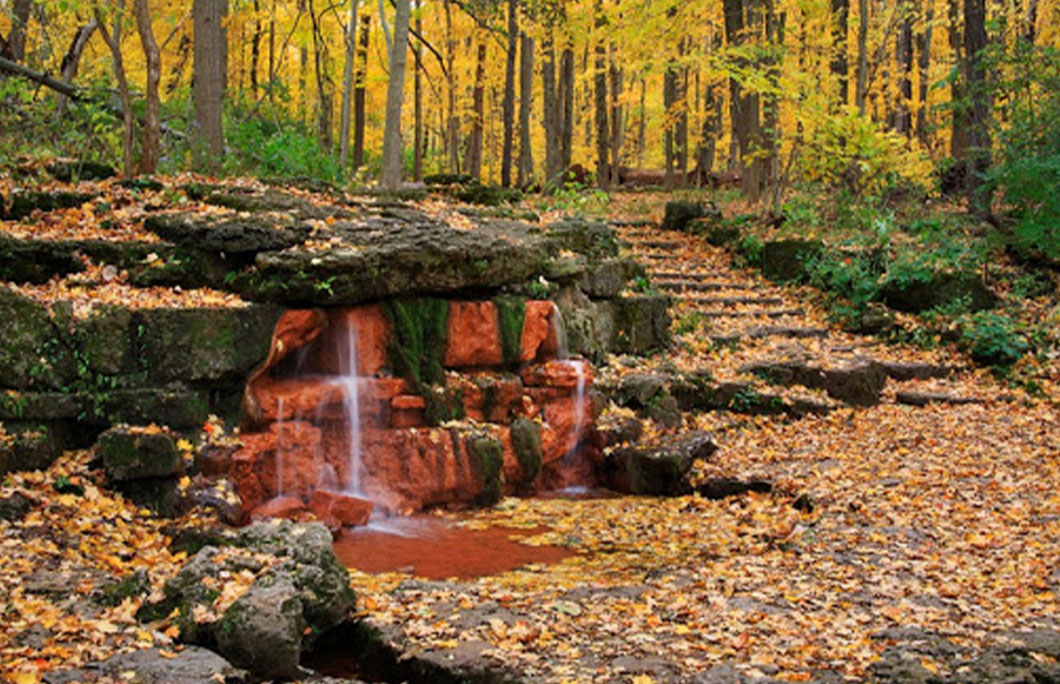 43. Harpers Ferry, West Virginia
In the lower Shenandoah valley where Virginia, Maryland and West Virginia meet, you'll find Harpers Ferry. This tiny town of only 300 is home to some pretty impressive historical sites such as John Brown's Fort and several 19th-century buildings. In addition to the landmarks, it's situated right on the Appalachian Trail.
---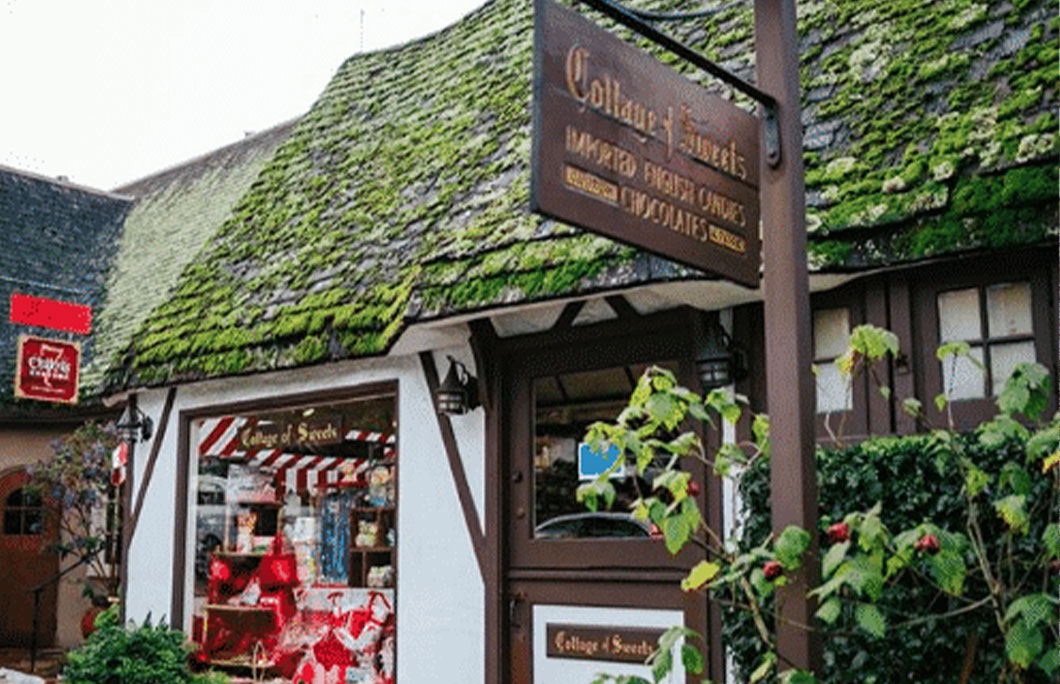 42. Charlottesville, Virginia
Take a visit to Thomas Jefferson's Monticello, James Monroe's Highland or pop in the famous Paramount Theatre. But whatever you do, don't leave without grabbing a bite at Miche Tavern, the circa 1784 eatery that uses only 18th-century recipes.
---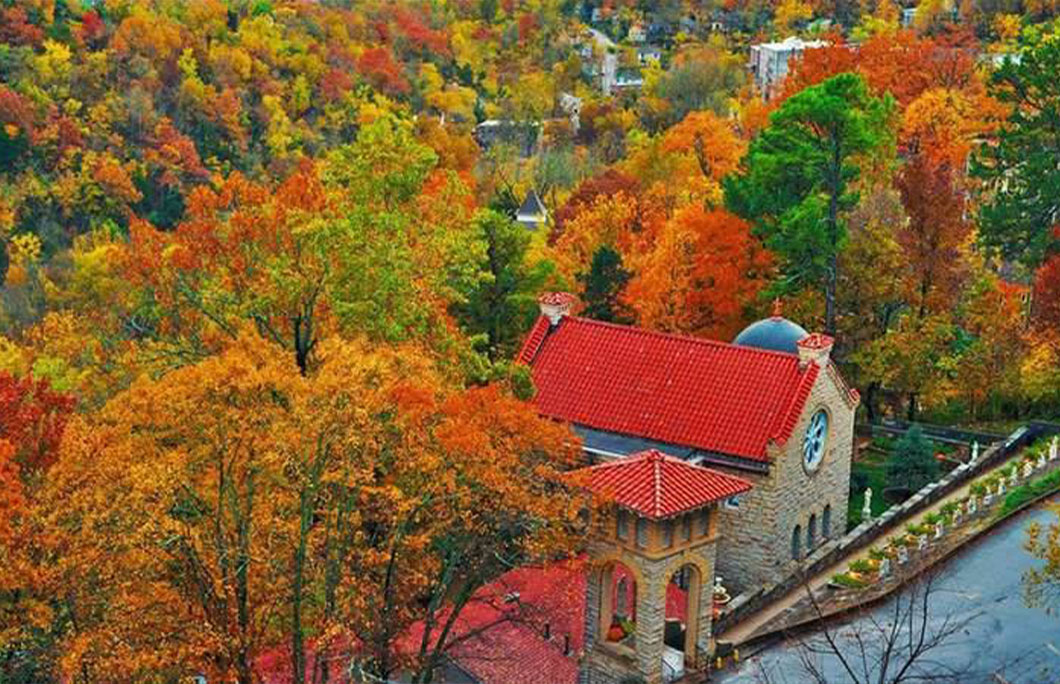 41. Cape May, New Jersey
Cape May, New Jersey an East Cost Victorian gem. With nearly 600 perfectly preserved Victorian buildings, the whole town is a historical area. In addition to stunning Victorian architecture, you'll find excellent dining options, seaside activities and jazz festivals.
---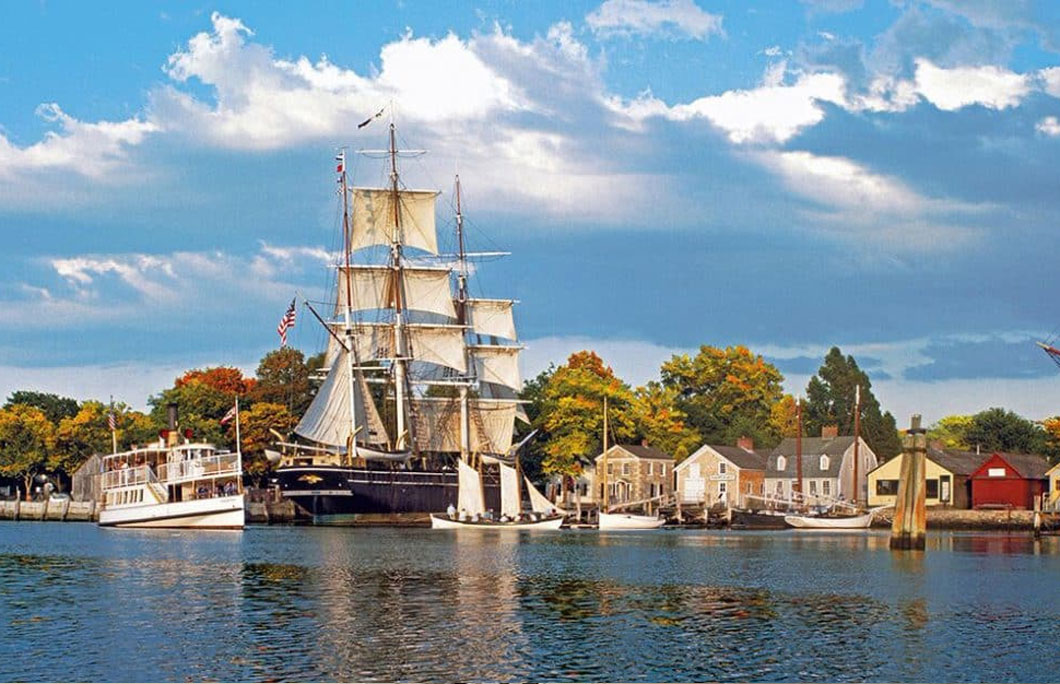 40. Homer, Alaska
This string of a city is nestled on the picturesque Kachemak Bay on the Kenai Peninsula. Take a stroll down the harbour and then spend an afternoon wandering the strip of shops, art galleries and local restaurants. Afterwards, hop over to the nearby wilderness park for some trails and kayaking.
---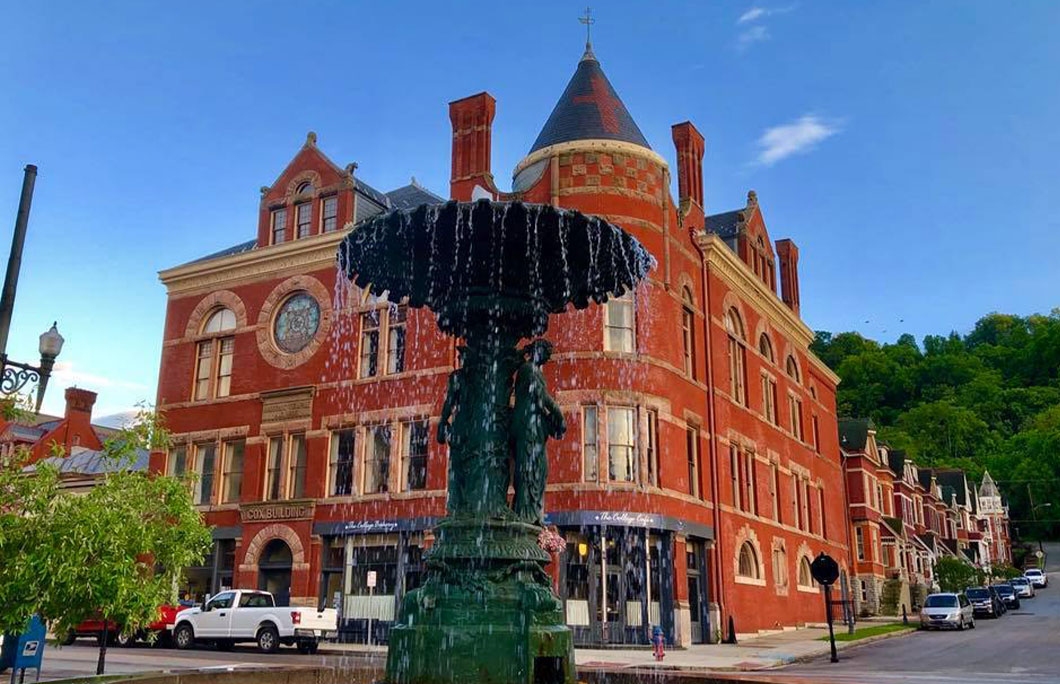 39. Truckee, California
Truckee, California has long been a jewel of the West for adventurers. Only 30 minutes from Lake Tahoe, the surrounding area is just as interesting as the local town. In addition to an active art and music community, there's a great dining scene making it one of the most charming small towns.
---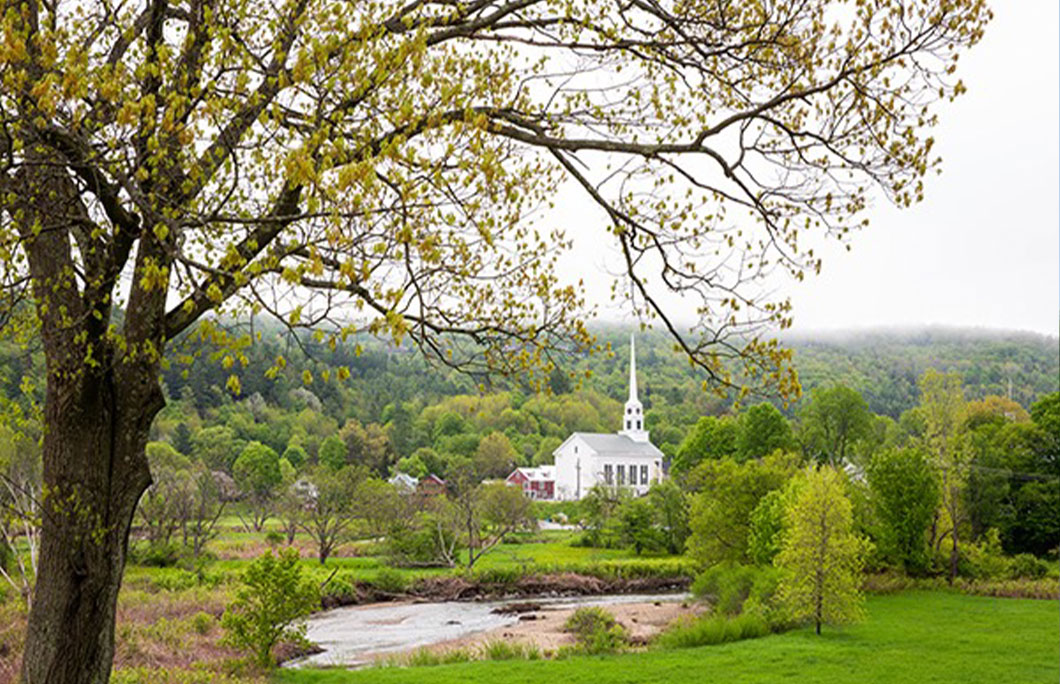 38. Ithaca, New York
Head to the heart of the Finger Lakes area in Ithaca, New York. This pint-sized town is the perfect place to spend a few days taking in the area and its charm. Take an artisan bread class, go ice skating in an outdoor pond and then catch some local talent at an old pub.
---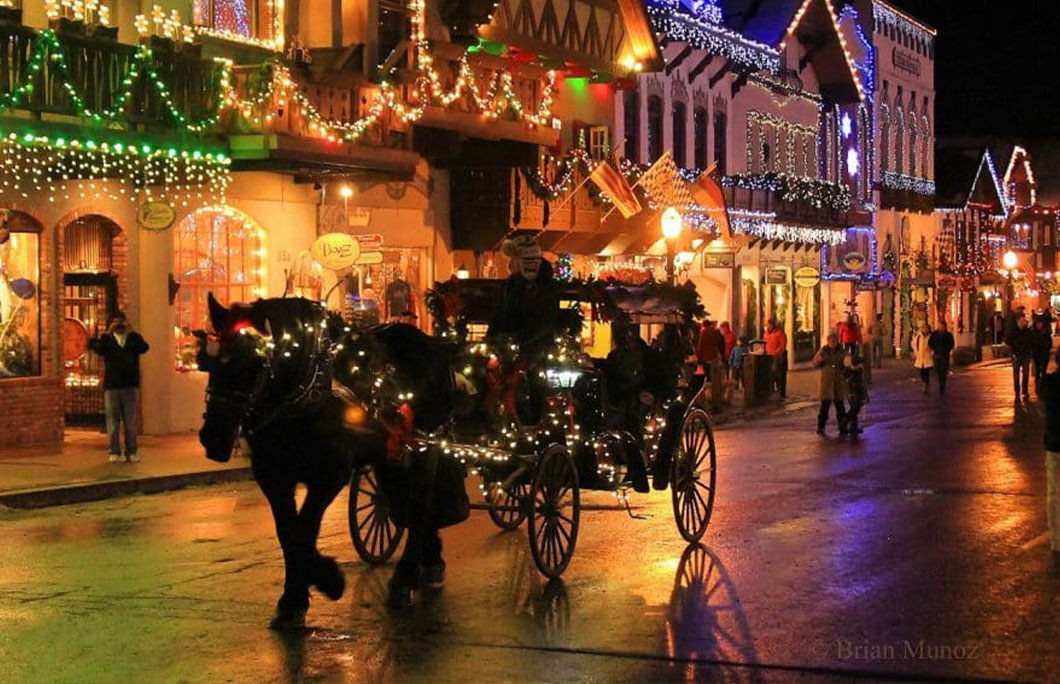 37. Newberry, South Carolina
Small town hospitality, natural beauty and colourful history come together to make Newberry one of the nation's cutest small towns. Take a stroll through their tranquil Japanese gardens, wander historic downtown and then grab some local pieces at the Newberry Arts Centre.
---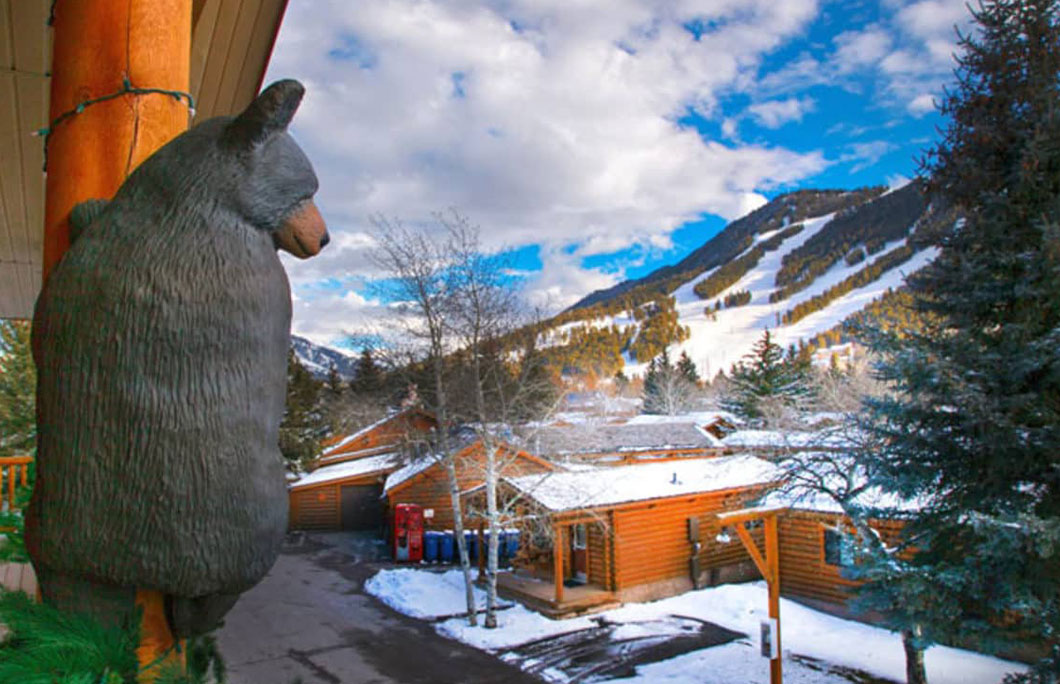 36. Leiper's Fork, Tennessee
This quaint country town is a mecca for antiques, history and quirky shops. The 'kick-off your boots and stay-awhile' mentality of the locals mixed with the surrounding beauty make it an easy favourite. Wet your whistle at one of the many cosy bars, chow down on a hearty meal at one of the local staples and then head to the Lawnchair Theatre.
---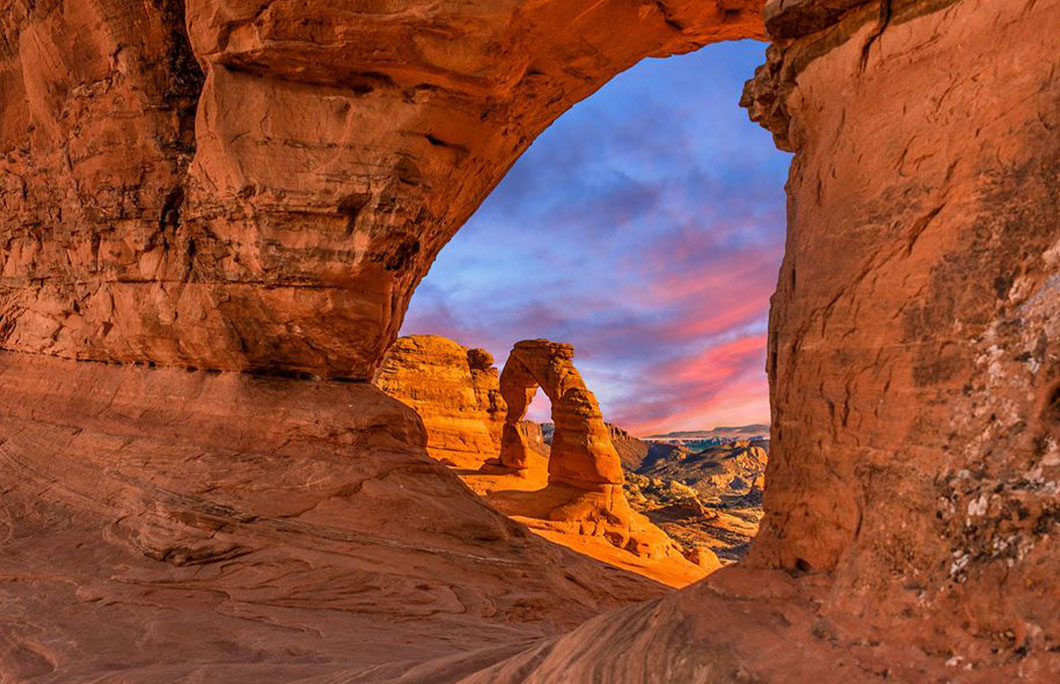 35. Tarpon Springs, Florida
Allow yourself to be transported a tiny Greek village in Tarpon Springs. Thanks to the cities influx of Greek sponge divers in the early 1900s, you'll find a unique Mediterranean influence throughout. Take a sunset walk down the beach or enjoy some delicious Greek fare in this sleepy coastal town.
---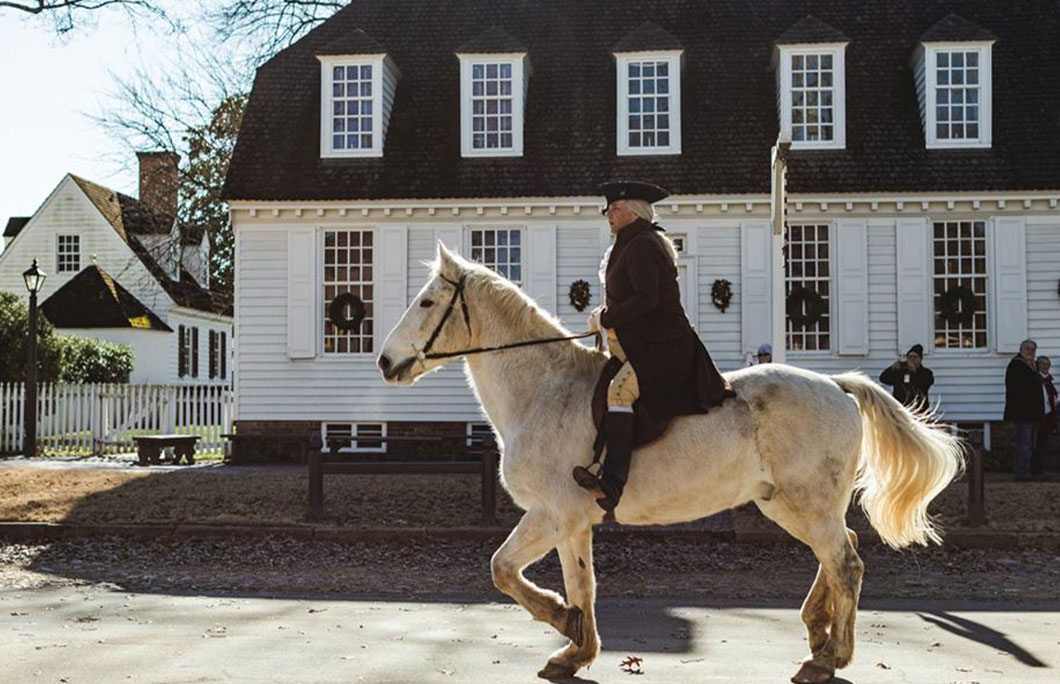 34. Manitou Springs, Colorado
Rich in mineral springs, boutiques, mountainscapes and local arts, Manitou Springs is one of the nation's most charming small towns. In the shadow of towering Pikes Peak, this Colorado gem is a village gateway to the natural world in addition to being charming and welcoming.
---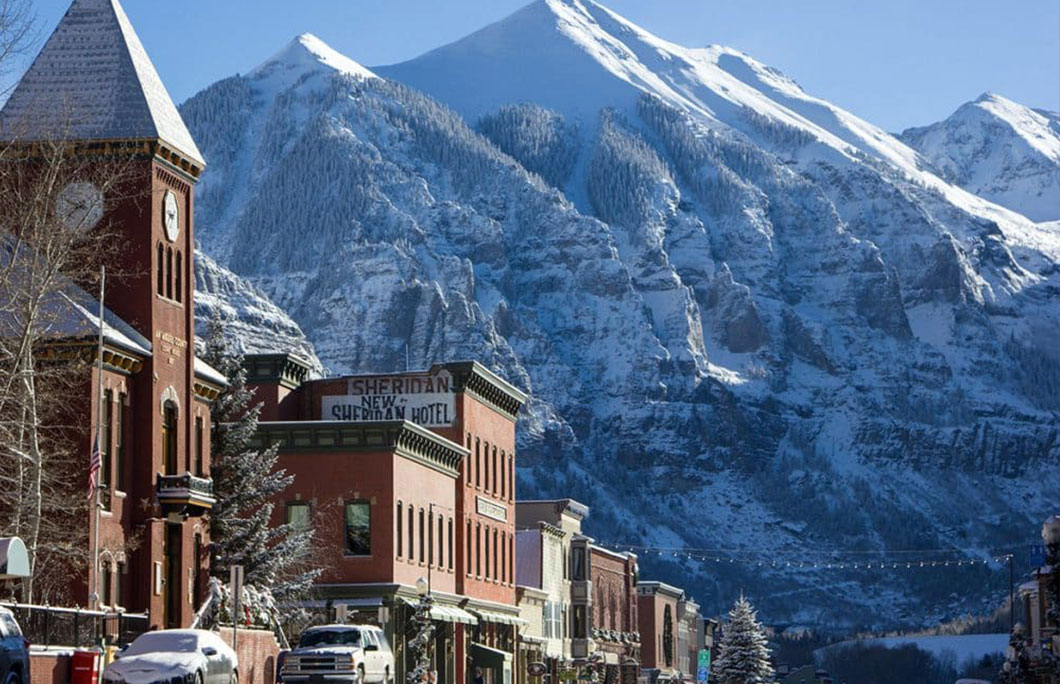 33. Ponchatoula, Louisiana
The teeny town of Ponchatoula is known for its Southern hospitality, historic old town and annual strawberry festival. In Ponchatoula, they take care of guests and each other. Take a walk around the local swamps, chow down on a hearty meal or make friends with locals at one of the old bars. Either way, you'll feel right at home in this cosy Louisiana heartland.
---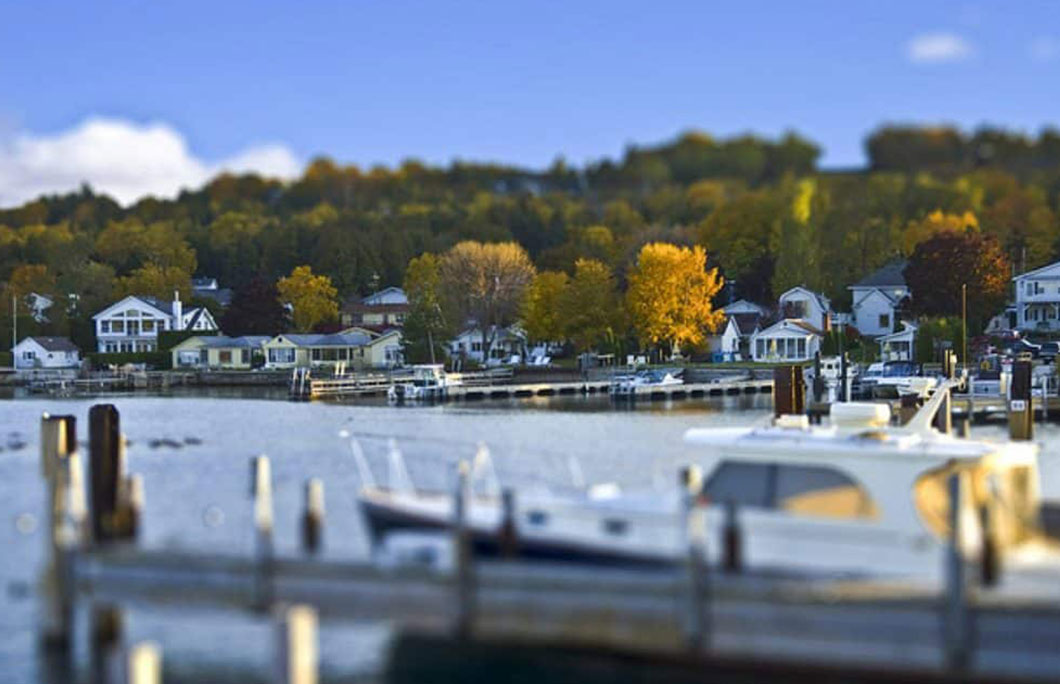 32. Cannon Beach, Oregon
Few places wow like the neverending stretch of Oregon's coast. Towering rocks surrounding by wild waters and infinite stretches of forest make the region a gem of the nation. Inside this gem, you'll find Cannon Beach. Home to Haystack Rock, tide pools galore and only 1,800 residents, it's the cosiest Pacific town imaginable. In addition to a gorgeous landscape, it's home to a bustling art and gastro scene.
---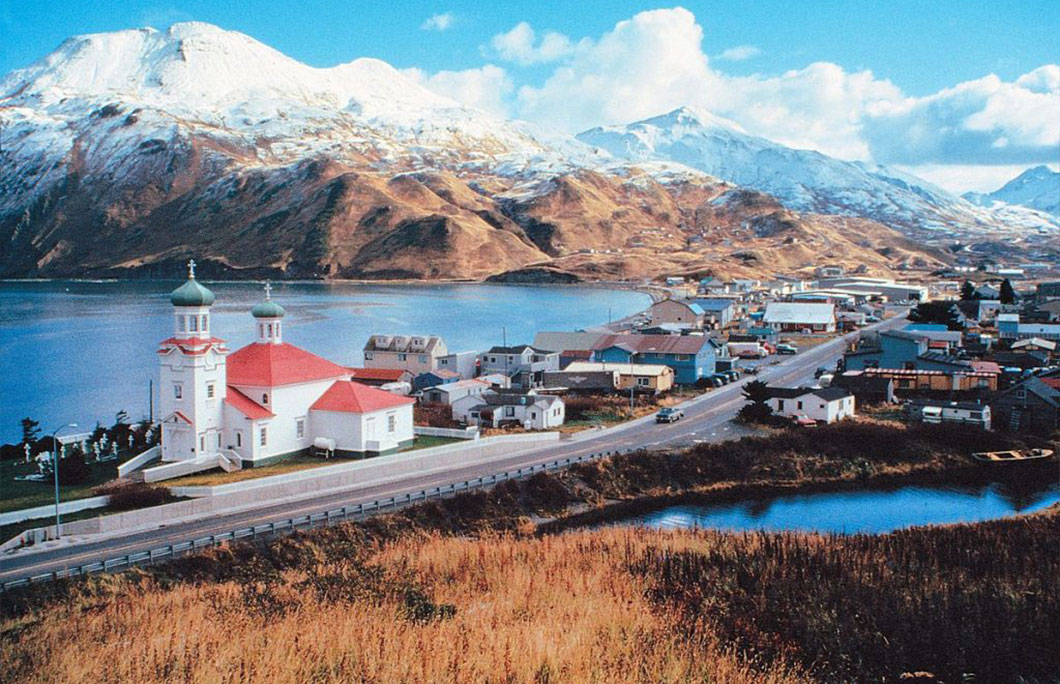 31. Solvang, California
Head to the historic Danish Village that is Solvang, California. Pop into one of the towns famous bakeries and get your fill of Danish pastries and then wander the many old-world style boutiques. Either way, you're in for a heavy dose of Scandinavian charm.
---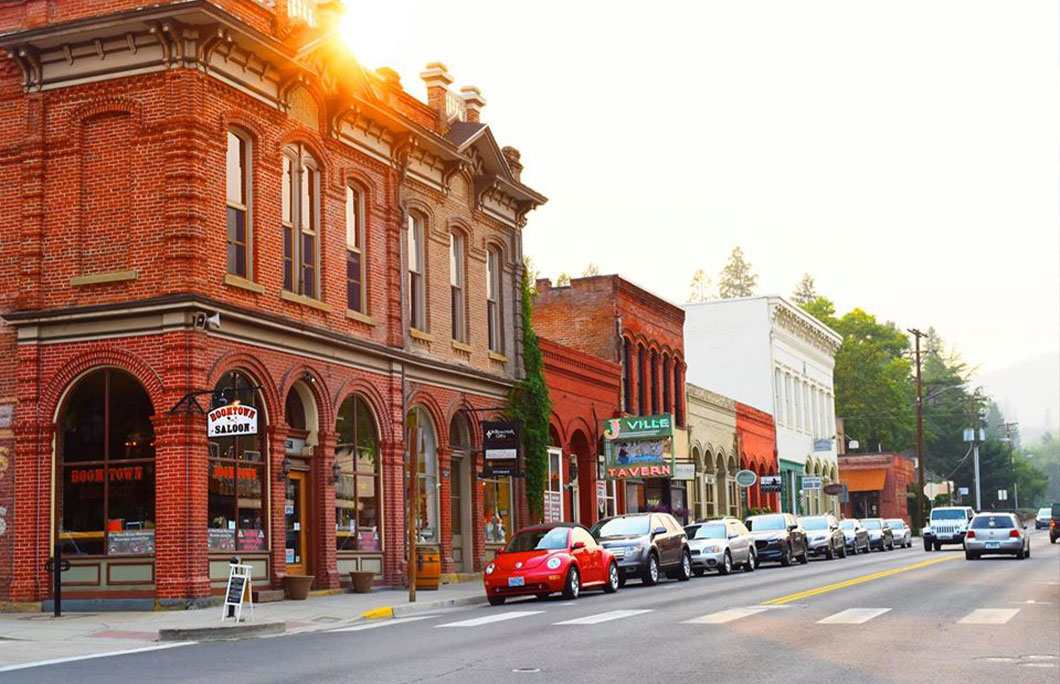 30. Jefferson, Texas
The friendly come as you are attitude, pre-civil war history, charming small town eateries and family shops are what make Jefferson, Texas so special. Frozen in time, this city has plenty to offer for history buffs such as the Confederate Ordnance Magazine, the Atlanta Rail Car and several preserved homes. Outdoorsy folks will enjoy nearby Caddo Lake, one of Texas' natural beauties.
---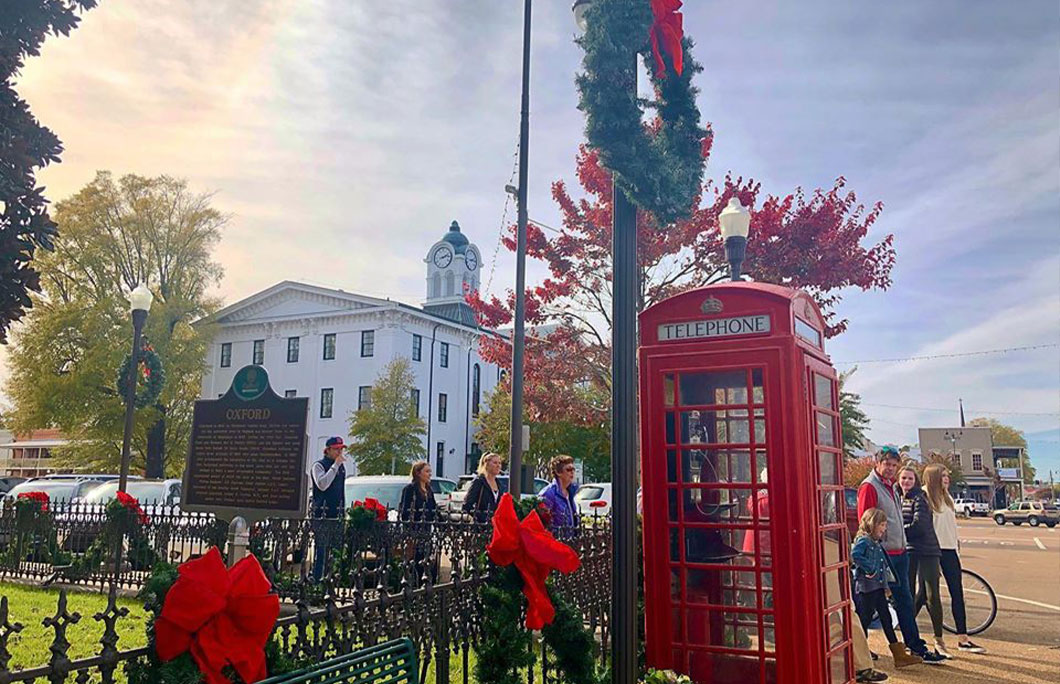 29. Great Barrington, Massachusetts
Berkshire County's Great Barrington is known for being one of the country's most charming small towns. An oasis for nature lovers and art aficionados, there's something for everyone. Sip on fresh spiced cider from a local farmer, catch a show at Mahaiwe, explore the Berkshires or grab a bite and drink at any of the charming small towns gastro gems.
Image via Flickr
---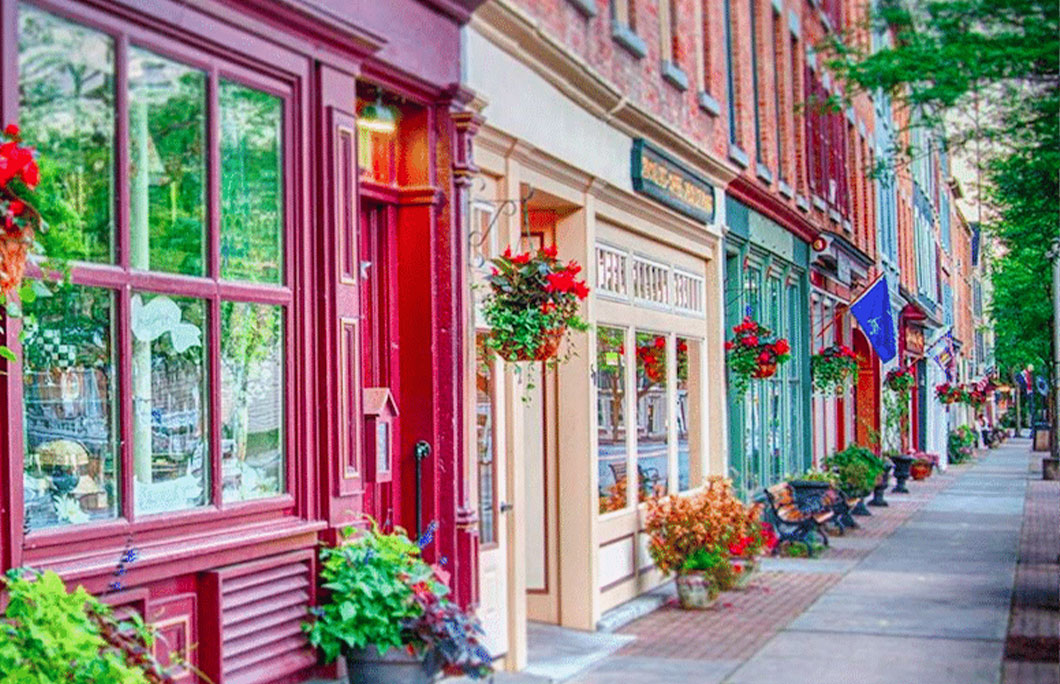 28. Bennington, Vermont
Cosy, romantic and sleepy are just a few words to describe Bennington. This artsy, folksy and mega historic shire town is one of the best in the nation. Grab some goods at the local farmers market, visit the largest working craft pottery in the US and then check out the Historic Deerfield. If you're a literary enthusiast, you will love the many dedications to Robert Frost throughout the city.
---
27. Bisbee, Arizona
Bisbee is home to a rich Apache, cavalry and mining history. Nowadays, it's known for its thriving art and food scene, downhome vibes and charming small-town atmosphere. Whether you want to explore local galleries, get fancy with fine dining or indulge in a local pub crawl, there's something for everyone.
---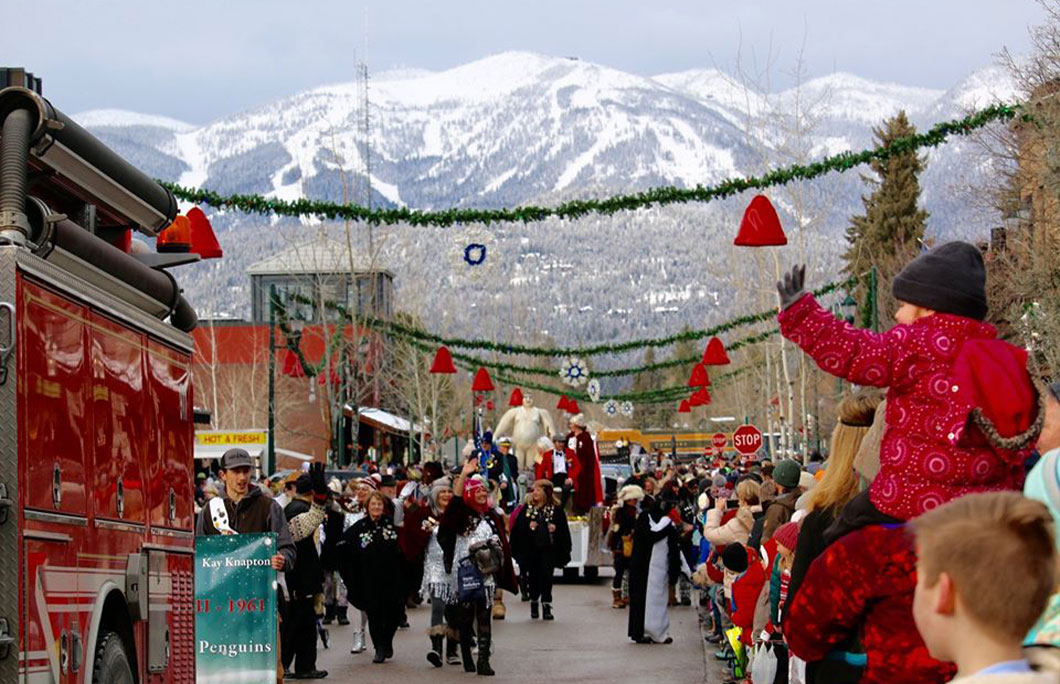 26. Nantucket, Massachusetts
This former whaling village sings of the old days with its crooked cobblestone streets and sleepy harbours. While widely known as a tourist destination, Cape Cod has done an excellent job of ensuring that it doesn't turn into a tacky vacay-town. Eat your heart out with their world-famous seafood and then take in the golden beaches.
---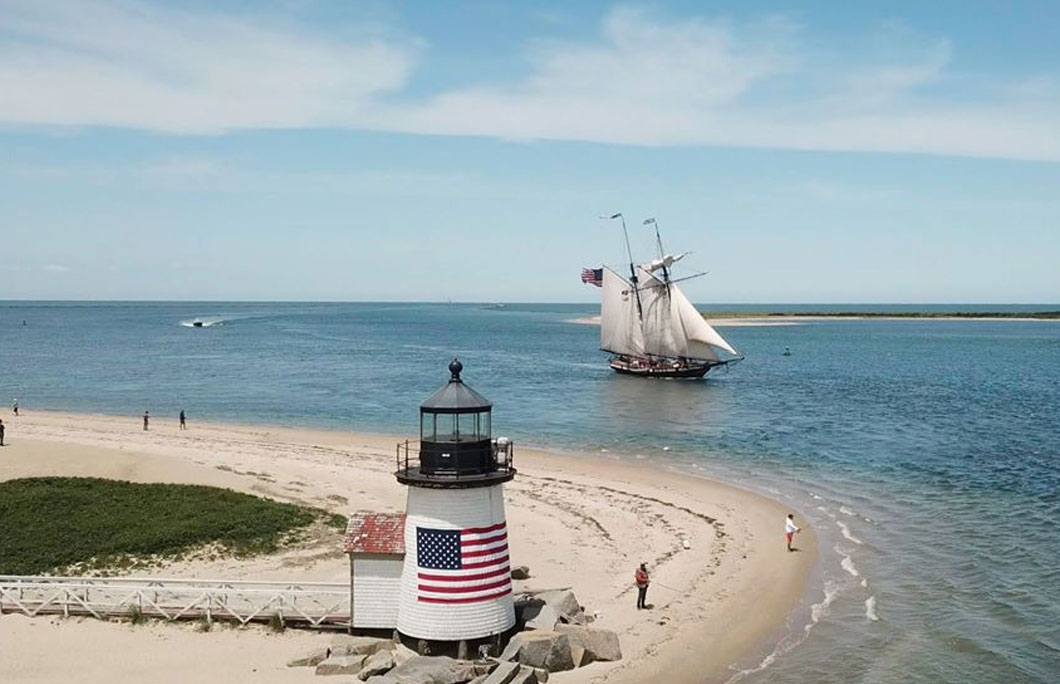 25. Whitefish, Montana
The outdoorsy and charming small town is Montana's best-kept secret. Bike around the quaint and cosy old town and then take a day hike starting at one of the cities many trailheads. Afterwards, head to the local art studio where you can paint pottery or make other crafts. Hungry? Don't even get us started on the food. Take your pick from a plethora of local eateries and don't leave without a treat from Sweat Peaks Ice Cream.
---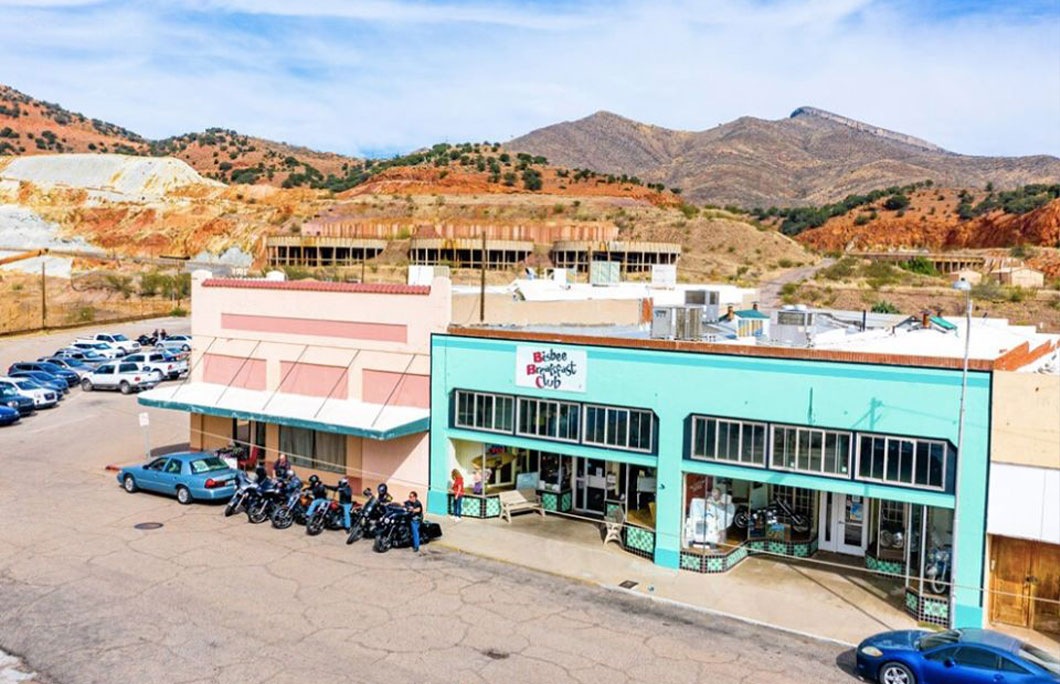 24. Chimayó, New Mexico
One of the nation's most charming small towns is nestled in the foothills of the Sangre de Cristo Mountains. In addition to a mountain village charm, it's home to one of the nations most important religious monuments, El Santuario de Chimayo. The Spanish Colonial church is known best for the healing soil on which it sits. In this historic New Mexican village, you'll also find famous weavings of the Ortega and Trujillo families.
---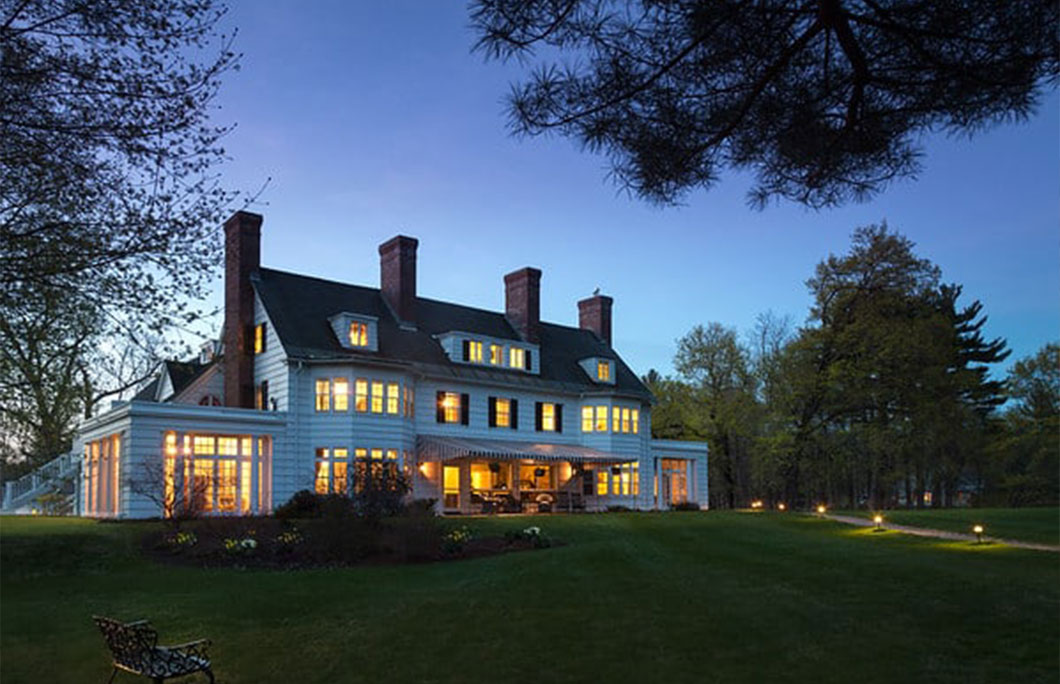 23. Skaneateles, New York
This quaint lakeside village is known for its famous art gallery and nearby nature preserves. The John D. Barrow Art Gallery is perfect for a weekend afternoon, and Anyela's Vineyard is a real treat for winos. In Skaneateles, you'll find a healthy amount of local shops and restaurants that only add to the charm.
---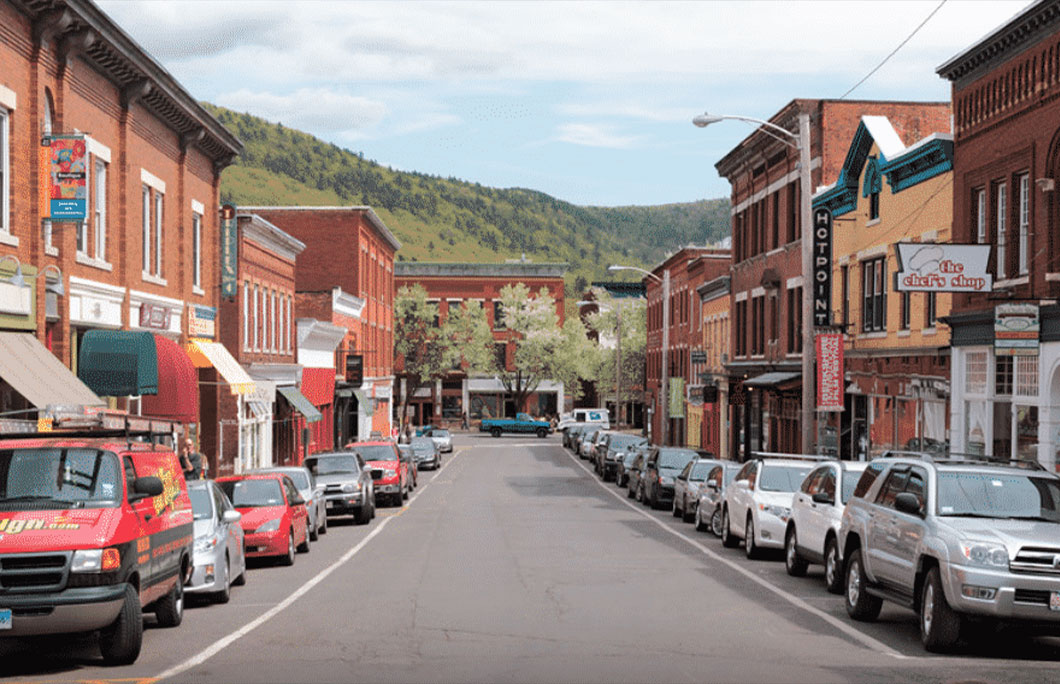 22. Oxford, Mississippi
Founded in 1837, this Mississippi small town is a hotbed for artists and musicians. Commonly touted as the 'Cultural Mecca of the South' it has a lively and eccentric entertainment scene. Whether you want to explore the cities history or get to know local artists, Oxford has you covered.
---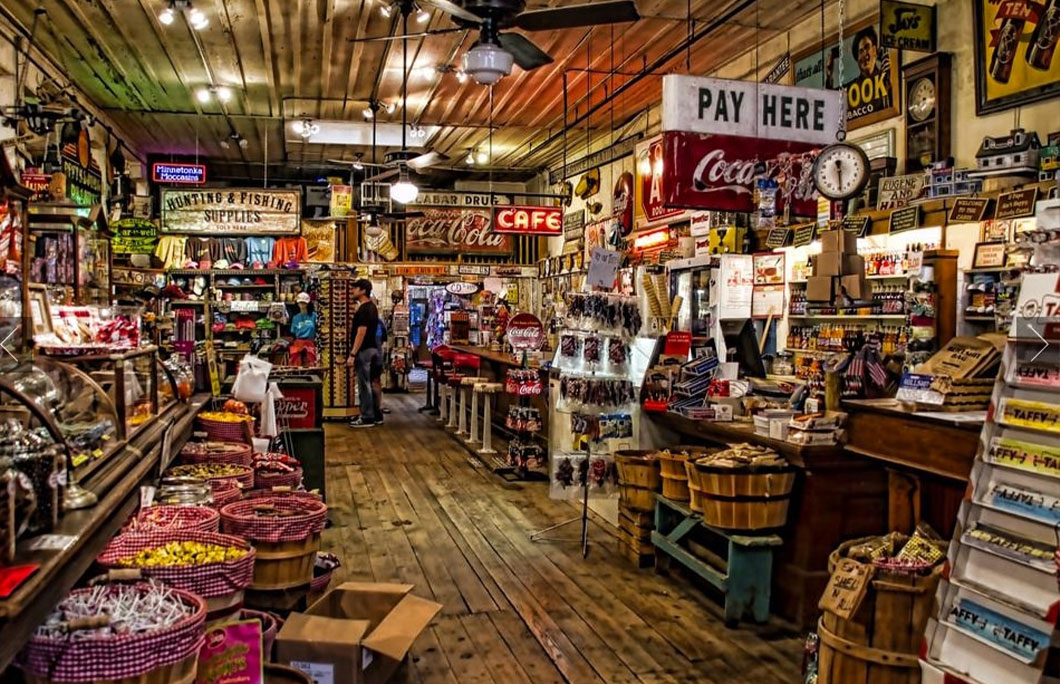 21. Jacksonville, Oregon
Life moves a little slower in Jacksonville, Oregon. Spend the day hiking the cities endless nature trails or catch live music at any of the local bars. Even better? It's situated right on the Apple Valley Wine Trail, so there's plenty of great sips to be had.
---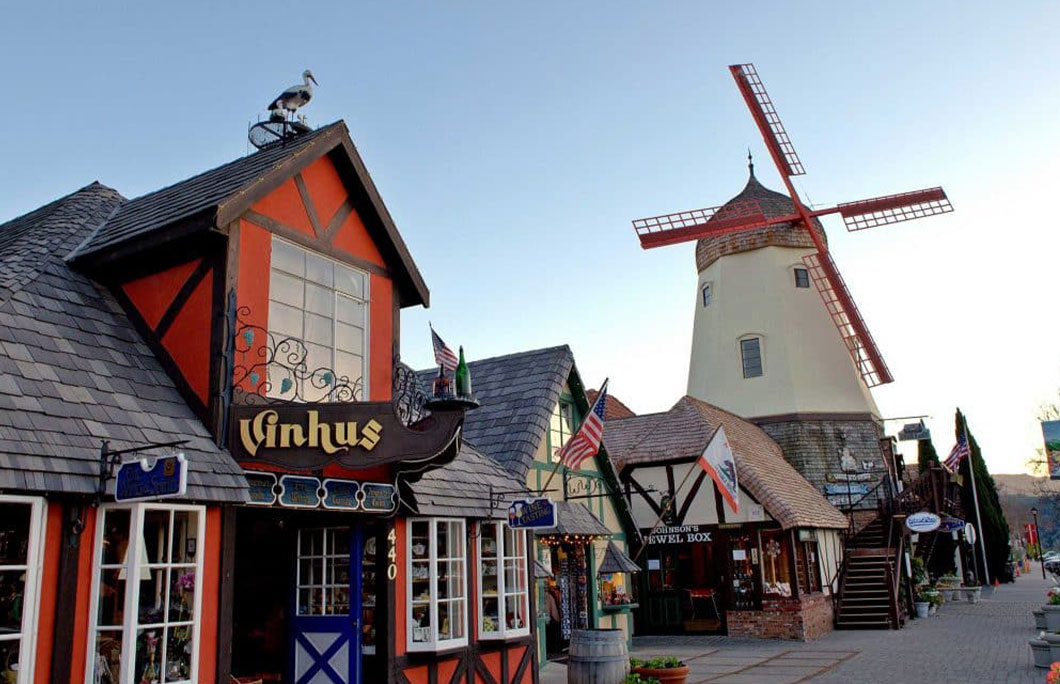 20. Unalaska, Alaska
This coastal gem is the hub of Alaska's Aleutian Islands. Seemingly in the middle of nowhere, this small harbour town is surrounded by rugged beauty and home to some fascinating history. A 10,000-year-old Unangan culture, along with local ties to WW2 are what make it a draw for history buffs.
Additionally, it's one of the world's most prized fishing areas. Here's you'll find the world's absolute best salmon, king crab, halibut and so much more.
---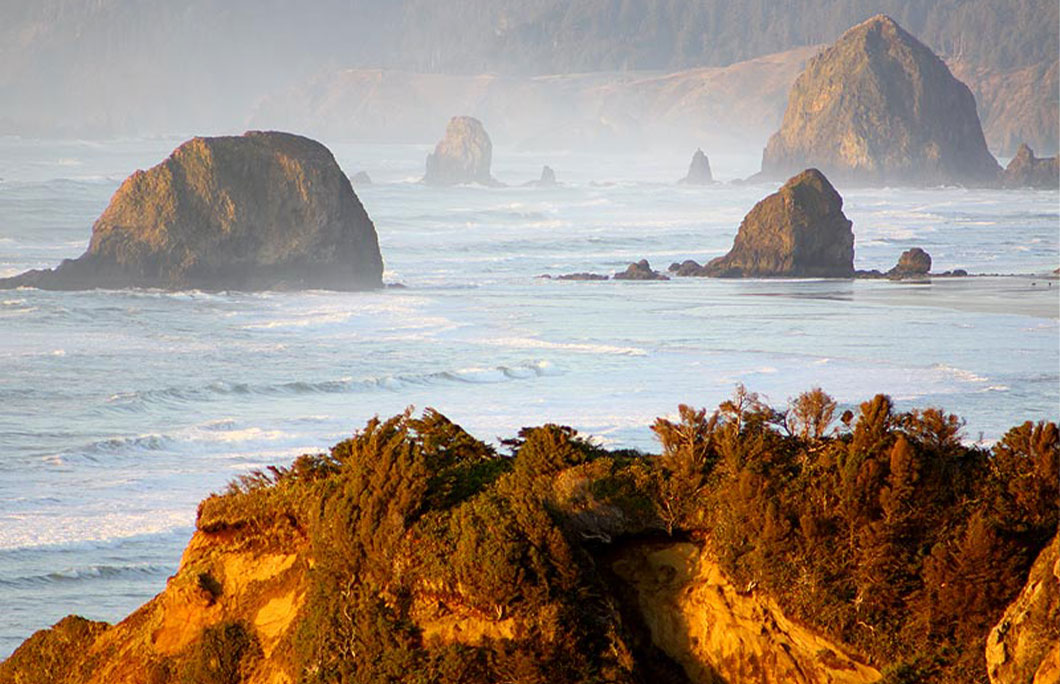 19. Fish Creek, Wisconsin
This picturesque Door County jewel is busting with character. It checks all the boxes for a cute small town with plenty of outdoor activities, a tightknit community and lively food scene.
---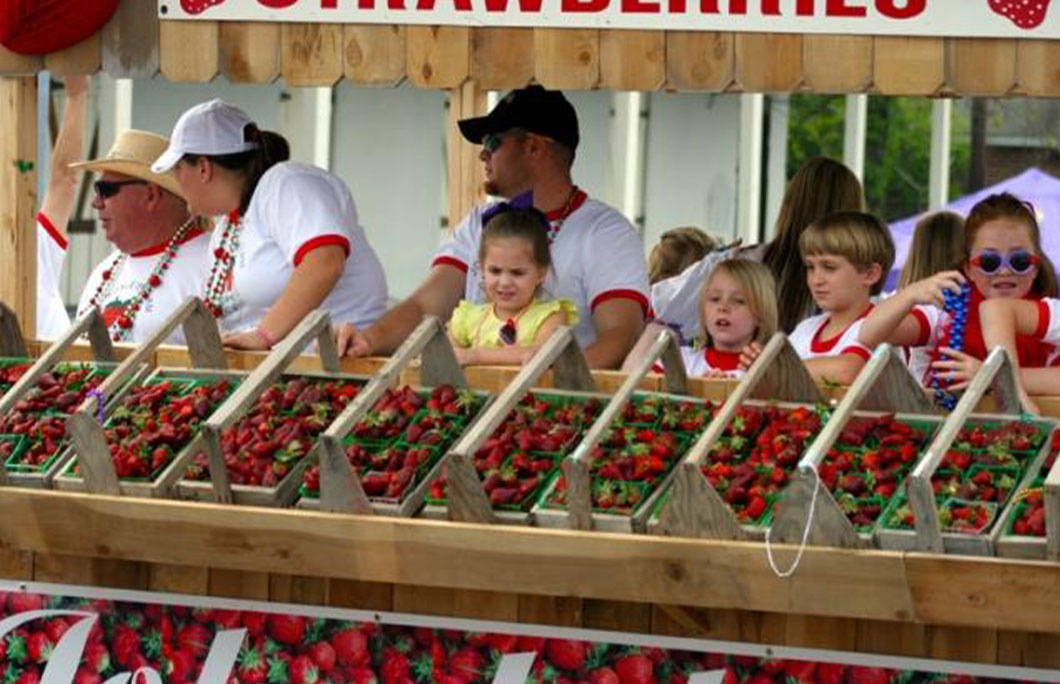 18. Telluride, Colorado
Known for its world-class ski resort, Telluride's small-town atmosphere will surprise you. The tiny town is chock-full of quirky shops and local markets. Take a stroll through their charming downtown or get schooled on their gold-rush history. Afterwards, pop into a local bar for some of Colorado's famous craft beer.
---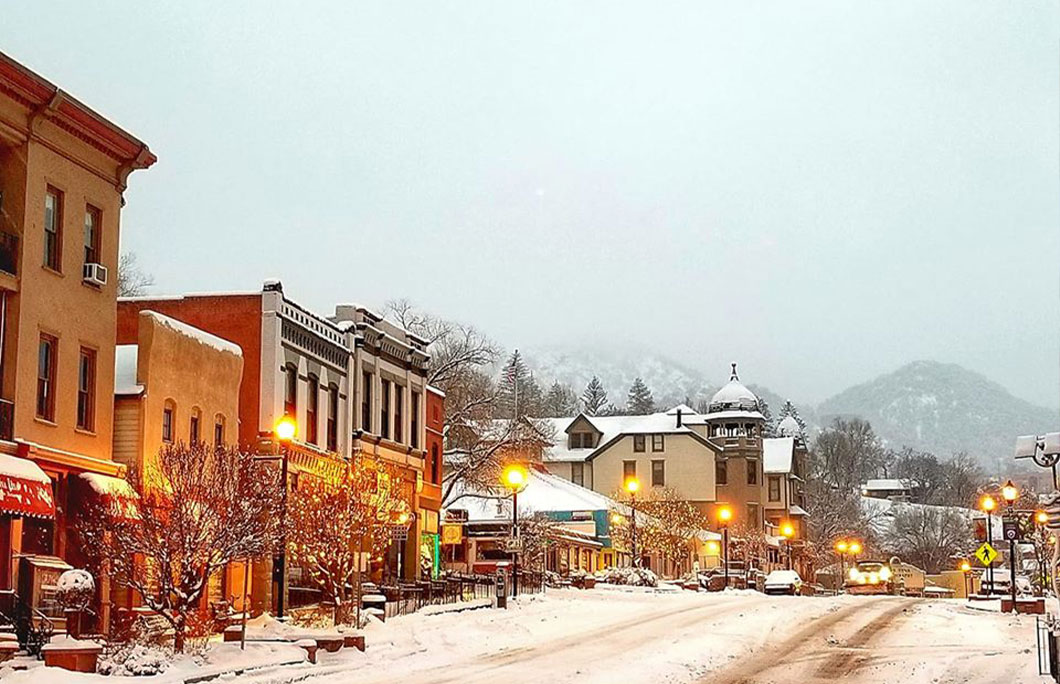 17. Williamsburg, Virginia
This colonial town has been charming people's socks off since 1699. Explore the local colonial history or take in the natural scenery that surrounds. Moreover, history lovers will enjoy a trip to the Jamestown Settlements and winos will love the Williamsburg Tasting Trail.
---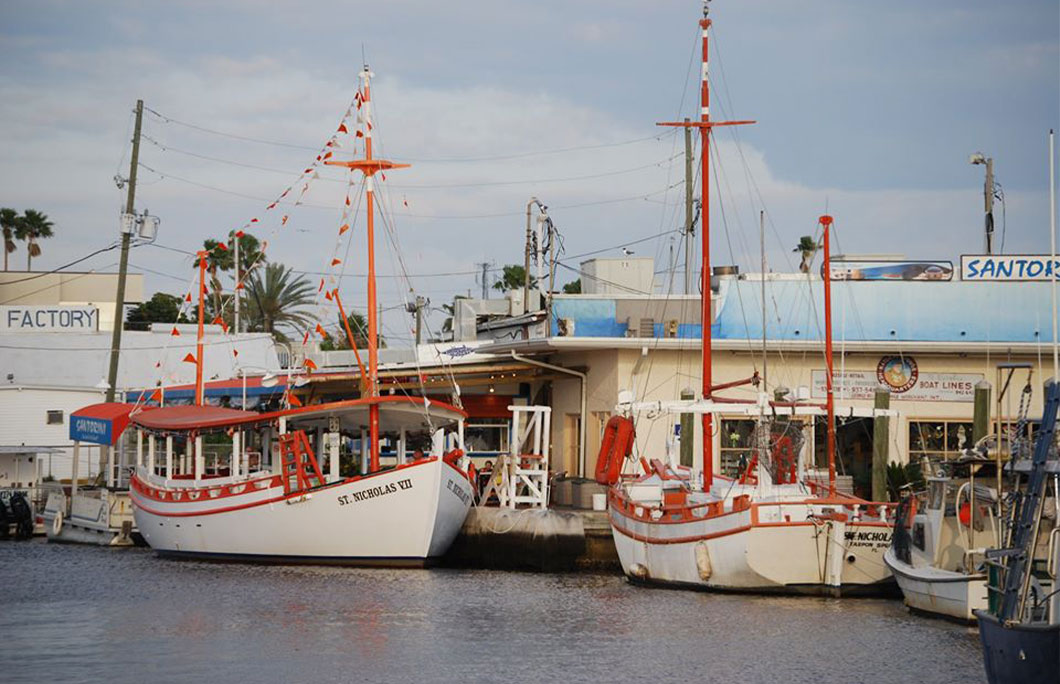 16. Moab, Utah
Tucked away in both the Arches and Canyonlands National Parks, Moab, Utah is simply stunning. Surrounded by the otherworldly beauty of the burnt orange landscape, it's truly unlike anywhere else on Earth. In addition to stunning scenery, the local art and gastro scene is thriving. Take your pick from tons of local galleries, microbreweries, mom and pop eateries and more.
---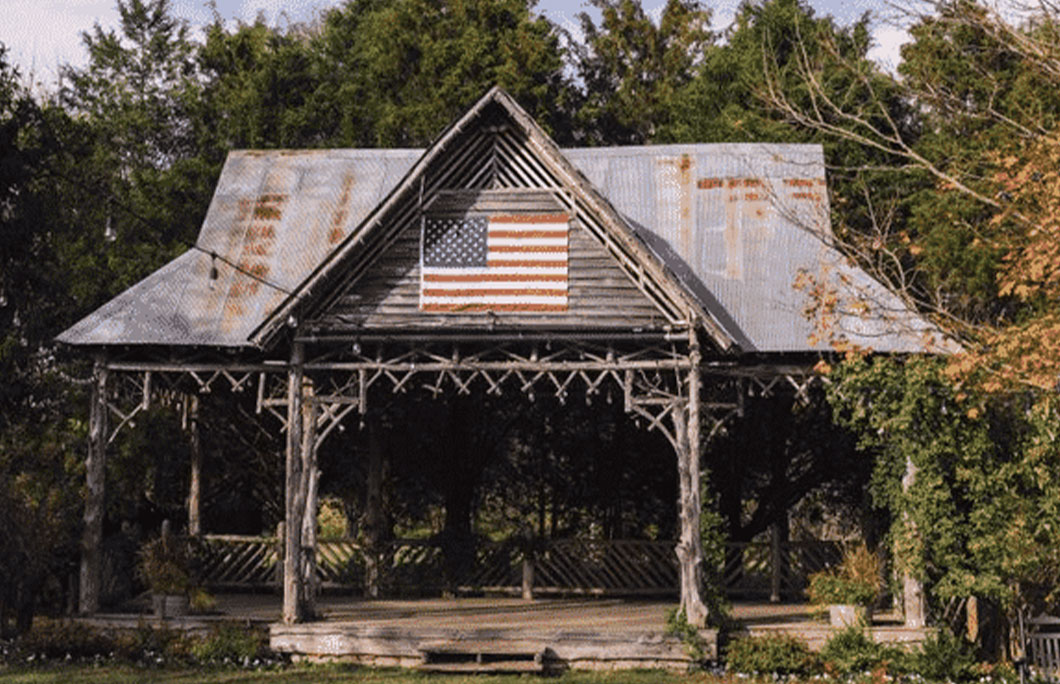 15. Jackson, Wyoming
Situated in the valley between the Tetons and the Gros Centre Range, Jackson, Wyoming is the ideal outdoorsy town. Walk under the town square's famous antler frame and take in the stunning old west scenery that surrounds. Nature enthusiasts will love the neverending trails that lead to crystal clear lakes and alpine meadows. Grab a beer at any of their small town taphouses, and you'll feel right at home.
---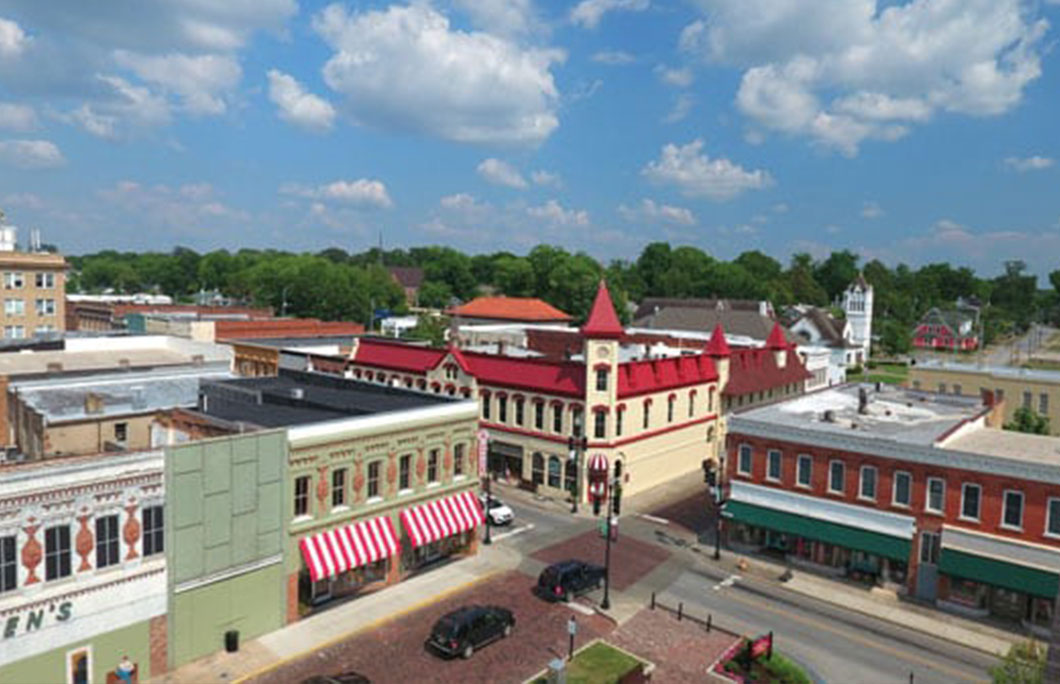 14. Leavenworth, Washington
This Cascade Mountain village is straight out of a Bavarian fairy tale. Here you'll find friendly locals lined up at local Alpine bars serving German beer and traditional Bavarian bites. The German atmosphere is charming enough, but the surrounding mountains and wineries make it even better.
---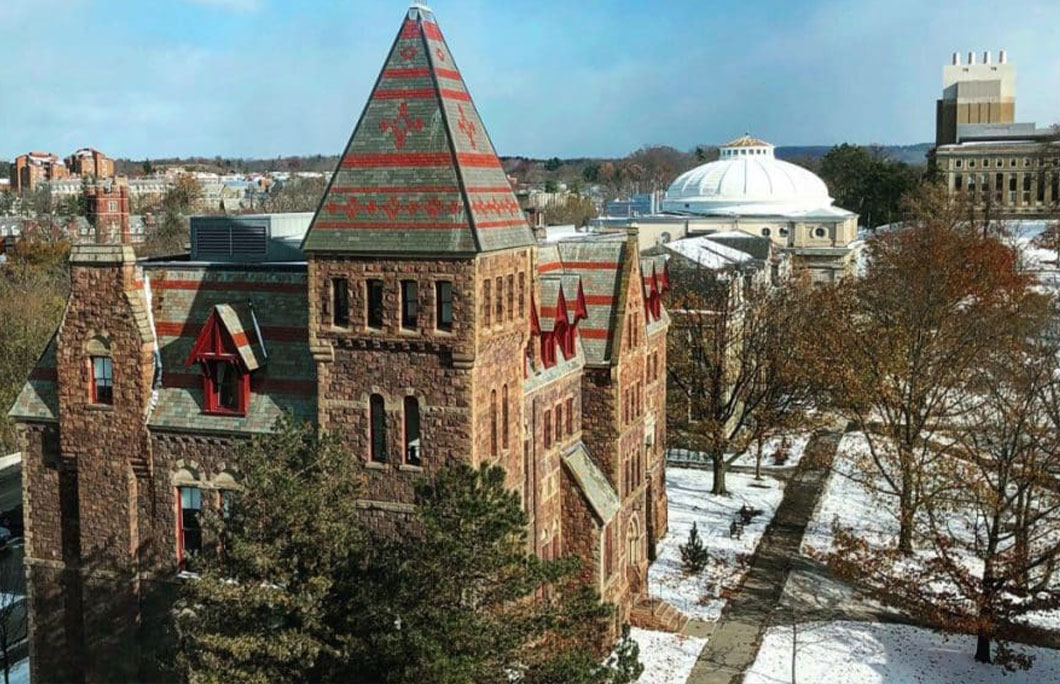 13. Stowe, Vermont
Famous as a family fun Summer destination or winter hotspot for skiers, Stowe is one of America's best small-towns. Get your fill of local fare while taking in the surrounding natural beauty with plenty of outdoor activities. Whether you want to bike, fish, or hike, there's something for everyone.
---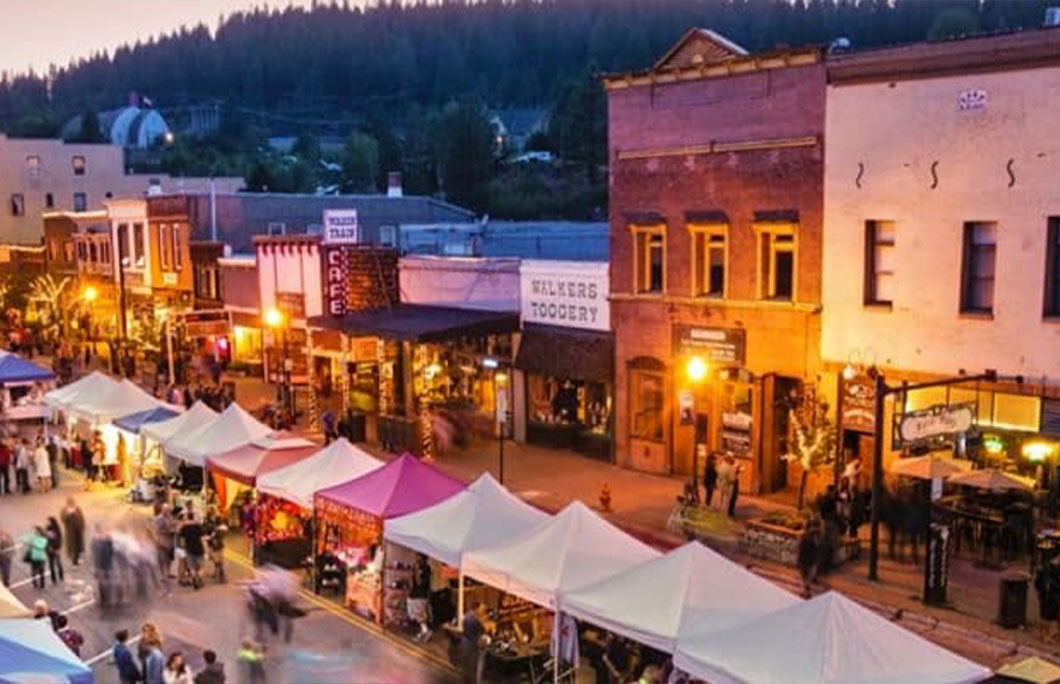 12. Maysville, Kentucky
Maysville, Kentucky is a dreamy small town famous for its history tied to the Underground Railroad. In addition to its vibrant past, it's home to a host of farm eateries and bourbon bars. There are plenty of things to do in this Kentucky gem. Spend the afternoon exploring the Underground Railroad Museum and then head to a local microbrewery.
---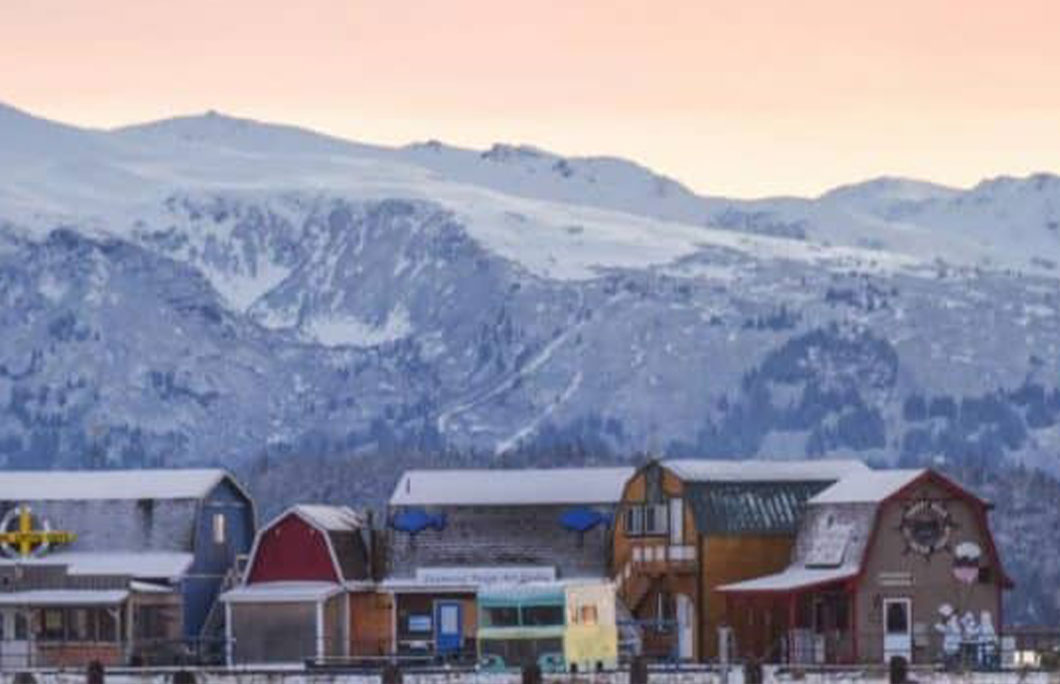 11. Mystic, Connecticut
This seaside village is every bit as charming as you'd expect with a name like 'Mystic'. Tirelessly devoted to all things nautical, this cosy Connecticut town is unbelievably cute. Plenty of local festivals, markets and community get-togethers bring the place to life. Additionally, the Historic Downtown features plenty of great options for local dining, nightlife and shopping.
---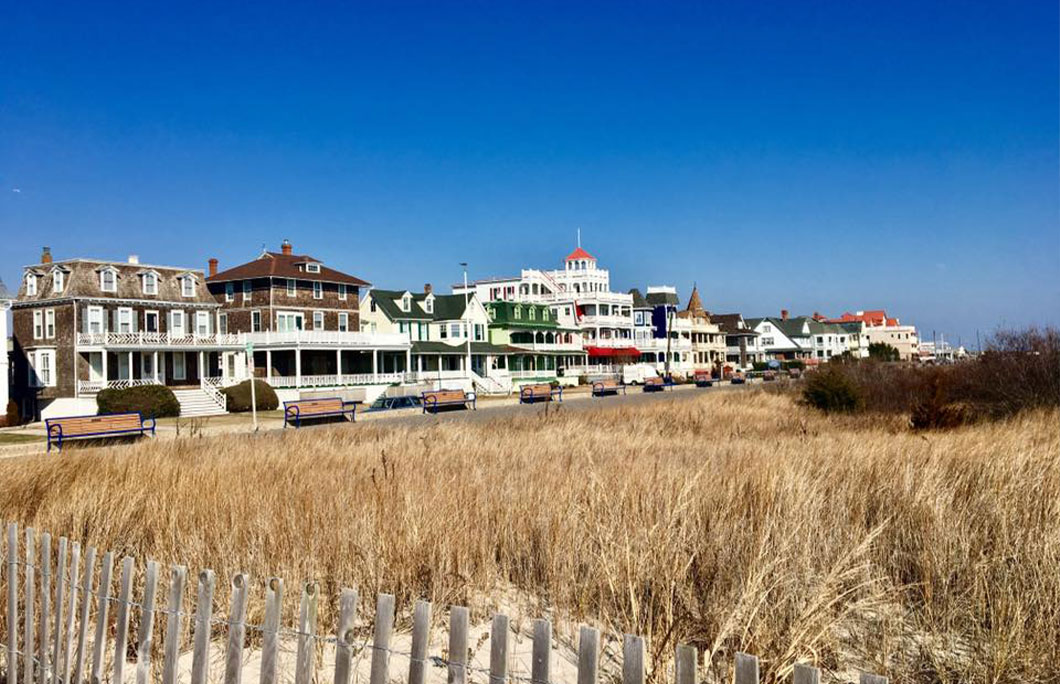 10. Eureka Springs, Arkansas
Situated smack dab in the Ozark Mountains, this Arkansas village is full of tight winding streets, Victorian homes, stunning lookouts and an eccentric community. Because it's home to healing natural springs, a bumping old town and picturesque Lake Leatherwood, there's something for everyone.
---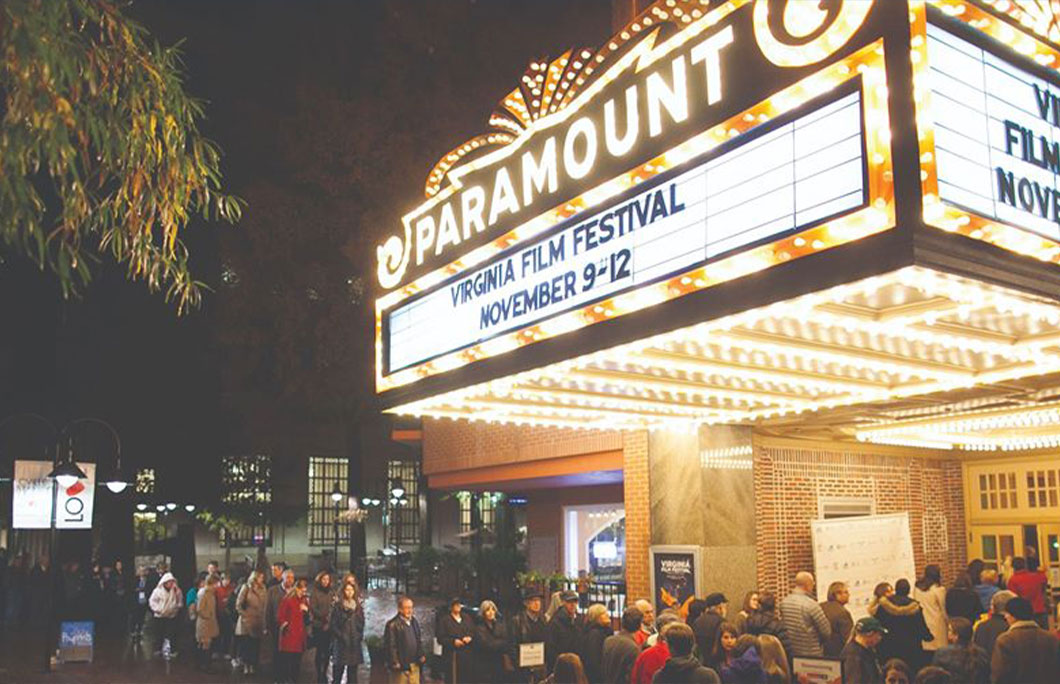 9. Carmel-by-the-Sea, California
Carmel-by-the-Sea checks all of the boxes for a charming small town. Unspoilt white sand beaches, cosy B&Bs, old-world taverns and a unique historic district. At Carmel, you'll immediately fall for the storybook cottages and romantic coastal atmosphere. The old town is chock full of hidden gems from tiny eateries to family jewellers and the coast hosts several outdoor activities. It's boutique businesses, stunning seaside and friendly mood makes it one of the most charming small towns in America.
---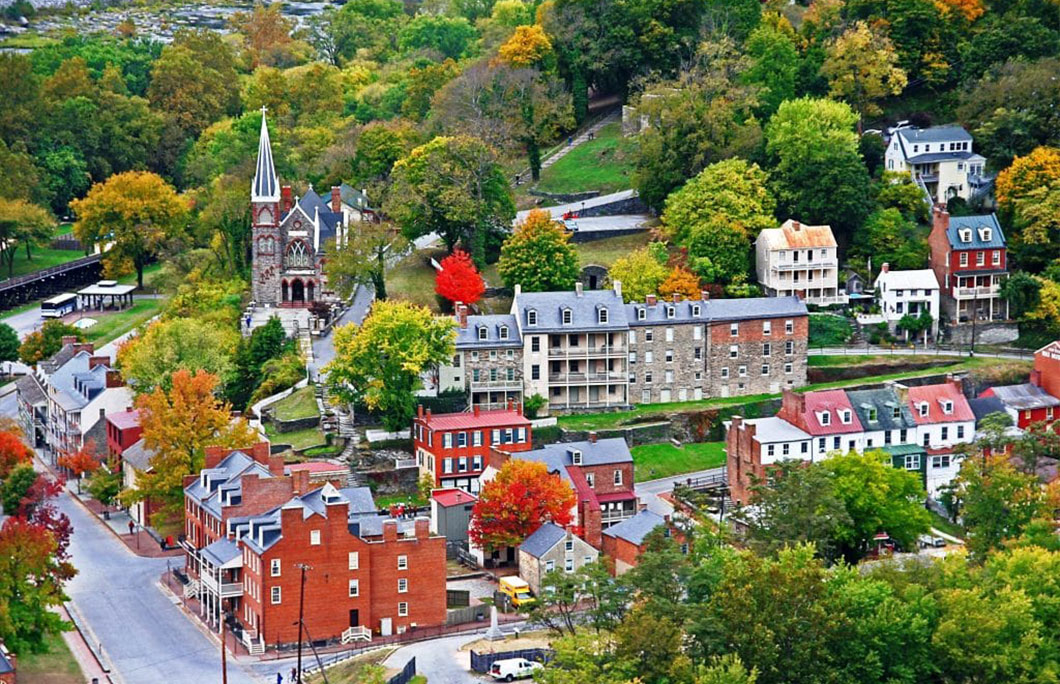 8. Yellow Springs, Ohio
Built on springs thought to be healing, Yellow Springs is a cosy Ohio town perfect for R&R. Additionally, local food and surrounding natural areas add to its relaxed and homey vibe. Its allure is so infectious in fact that Dave Chappelle still calls this charming small town home.
---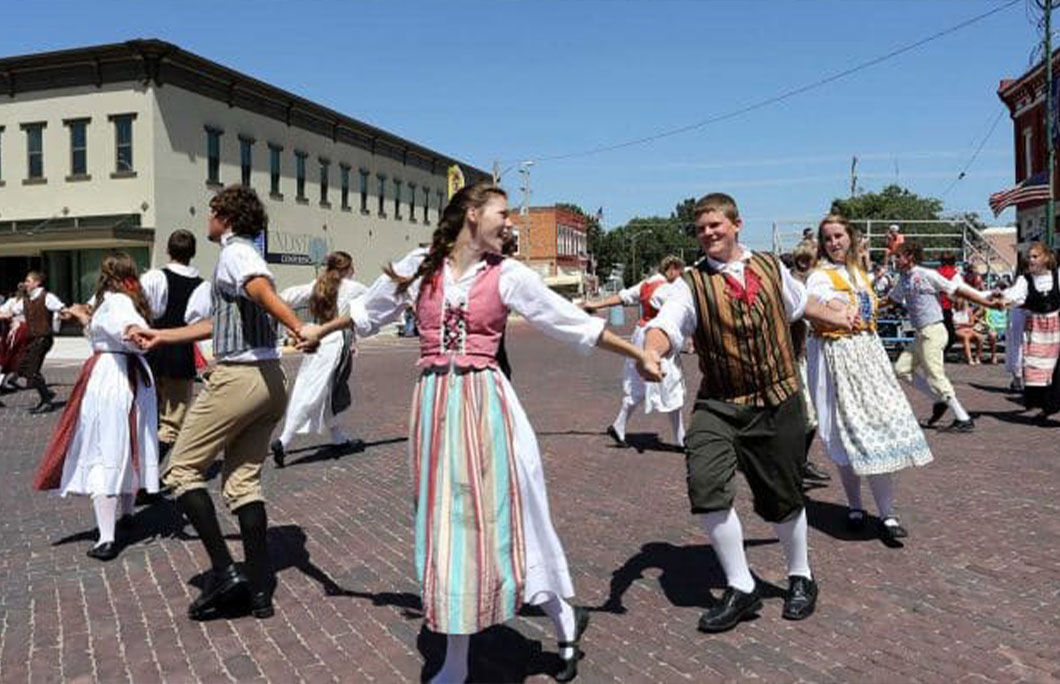 7. Meredith, New Hampshire
Historic sites, local concerts, art fairs and fishing derbies give Meredith its small-town flair. Here you'll find a shared sense of place, history and culture that's unique to the town. Whether you're looking to indulge in some local foods or explore Lake Winnipesaukee, Meredith has you in mind.
---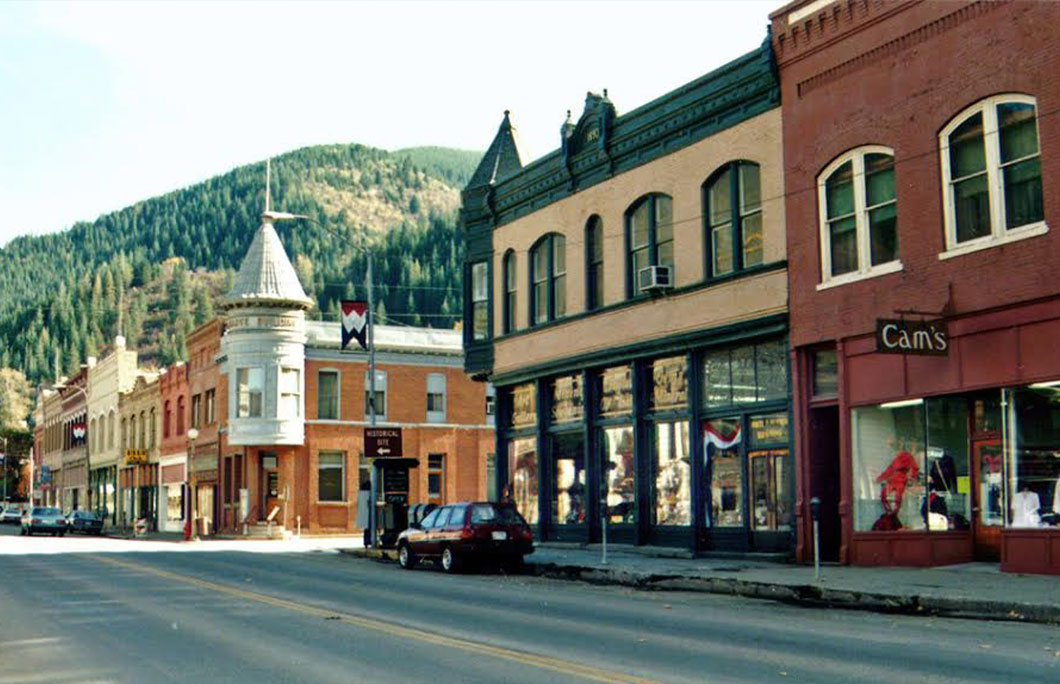 6. Magnolia Springs, Alabama
Colourful homes, historic churches, stunning tree tunnels and inviting locals bring this charming small town to life. With only 1,000 residents, the community is exceptionally tightknit and home to plenty of neighbourhood events. This riverside village is also famous for its year-round postal delivery via water. Whether you want to explore the gorgeous trees that hang over the street or dine at world-class Jesse's Restaurant, you'll be well taken care of at Magnolia Springs.
---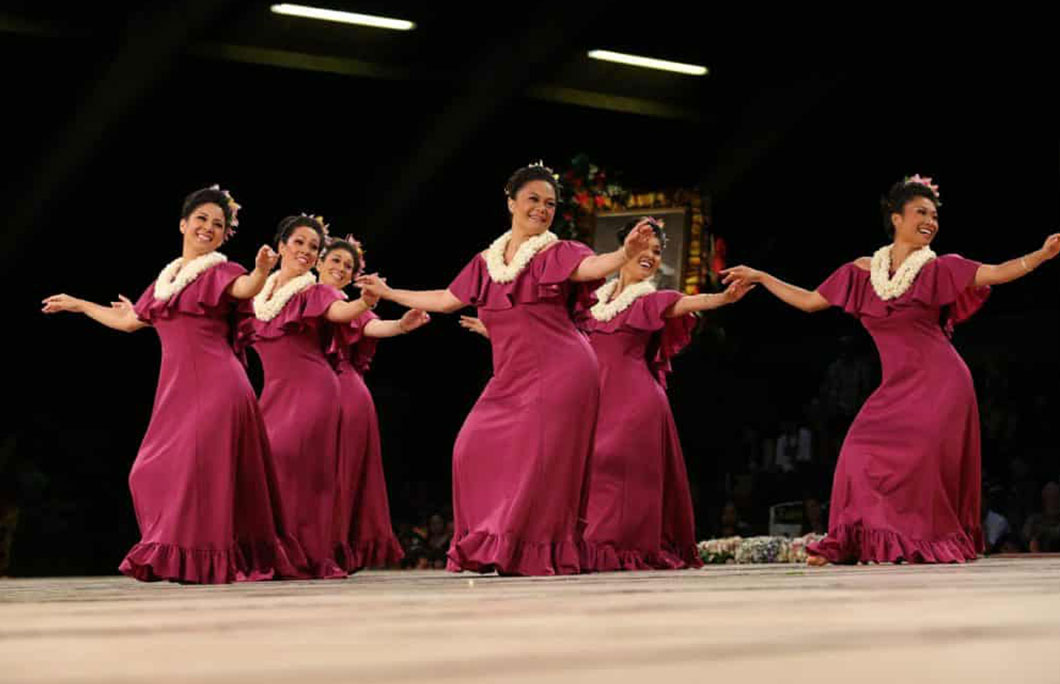 5. St. Augustine, Florida
St. Augustine has all the charm you'd expect from a lively town founded in 1565 by Spanish colonizers. Despite being home to some of the nations most interesting and valuable historical sites, the city maintains a small-town charm. You'll find the seaside village is the perfect blend of all things maritime, colonial history and community.
---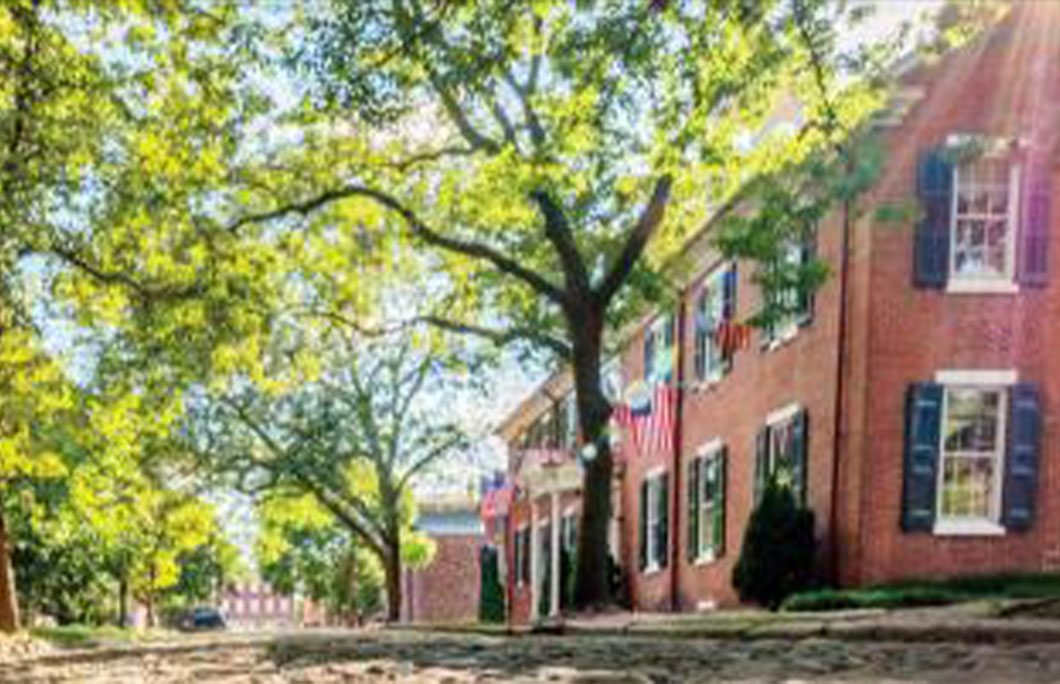 4. Sugar Hill, New Hampshire
Few things wow like Sugar Hill's sweeping views of New Hampshire. This tiny New Hamshire town is known for its stunning fall foliage and annual Lupine festival in addition to its gorgeous natural beauty. Take in the meadows in the spring or fiery trees in the fall; Sugar Hill is lovely year-round.
---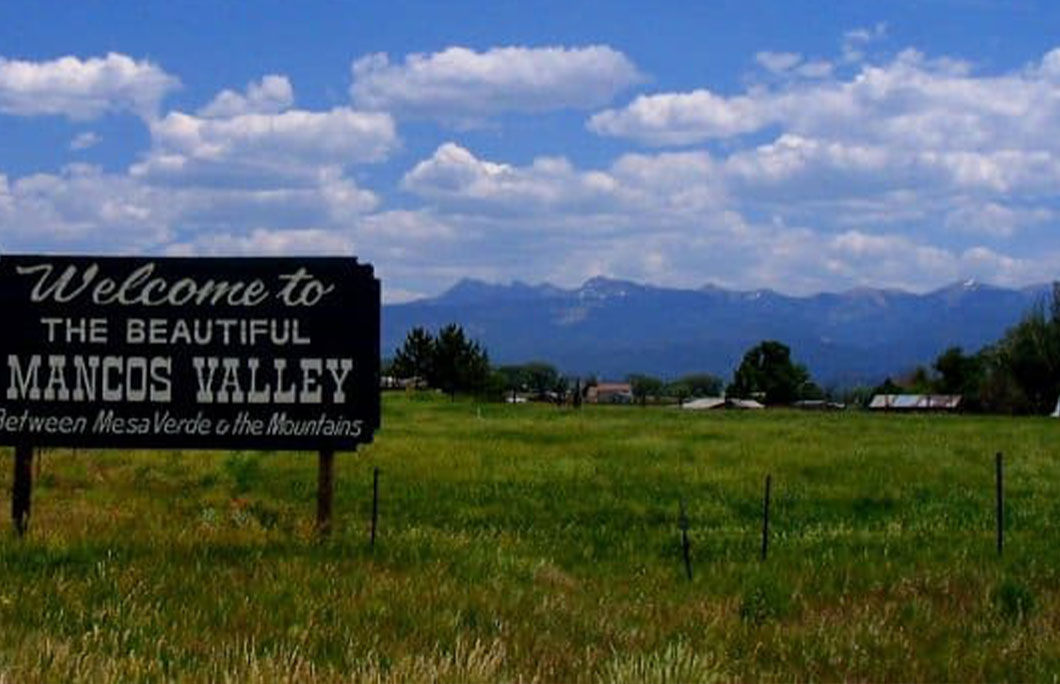 3. Big Sky, Montana
Big Sky is the rustic charming small town of your dreams. Situated at the base of Yellowstone National Park, it's famous for its surrounding beauty. The dramatic rugged wilderness combined with the friendly nature of the locals only adds to the mountain lodge charm.
---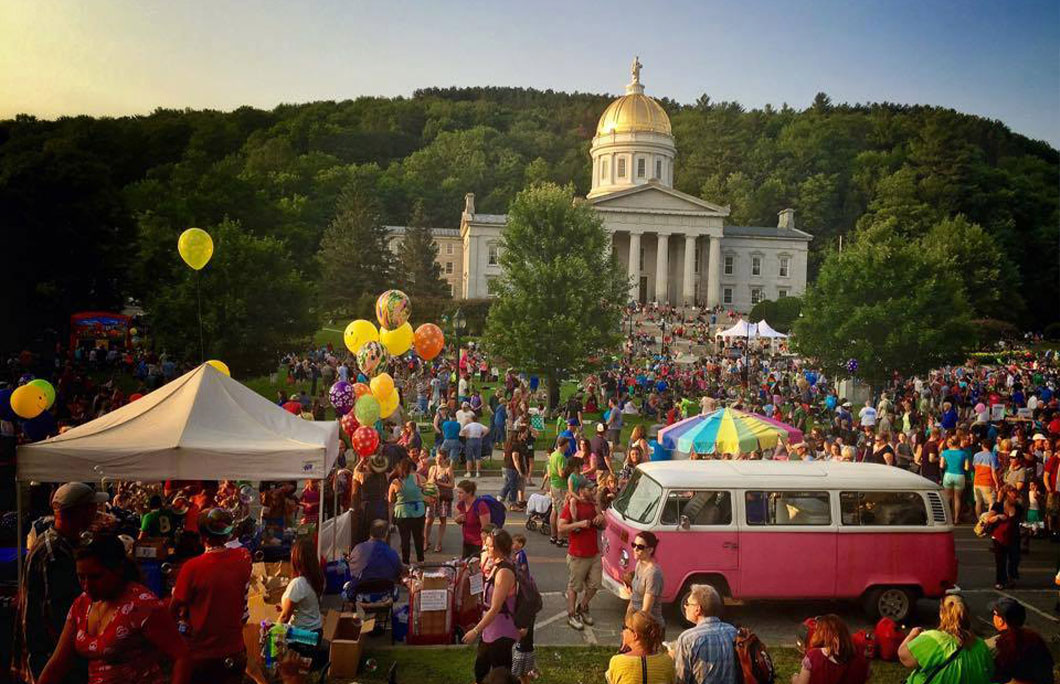 2. Woodstock, Vermont
Woodstock has all the fixin's of a charming small town. New England character, prideful locals, surrounding scenery and unbelievably charming old town. In Woodstock, you can enjoy delicious farm to table meals, endless scenic trails and then experience its rural heritage without ever getting on a highway.
---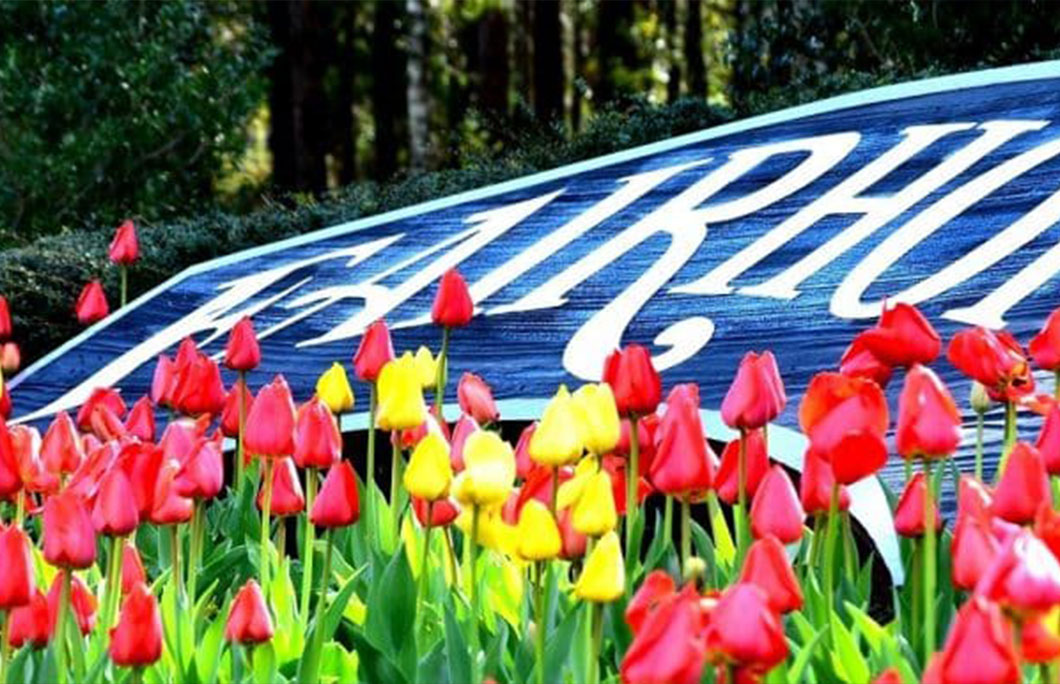 1. Stockbridge, Massachusetts
Stockbridge looks like something out of a Norman Rockwell painting, and that's because it is! This cosy New England town was made famous by his portrayal of the city during Christmas. Stockbridge is the ideal New England small-town.
Its charming square, constant community events, historic inns, local eateries and preserved homes make it top the list for America's most charming small towns.
Check out the Most Instagrammable Spots in Massachusetts here.
Looking for the best hotels? Check out where to stay in The US
Easily plan transport around The US, with the best car rental deals.
---